When I was little, I went to the zoo and had a full blown meltdown when I discovered that only male peacocks had beautiful, colorful feathers.. while the girls were a very drab shade of brown. It was explained to me that they look this way so that they can attract females, which seemed ridiculous in my young mind.
Fast forward a few decades later, and I'm sitting on the edge of a hard bed in a basic Waikiki hotel room thinking about peacocks. Because just as my feathered female friends, I too had been lured in by bright colors and a showy facade.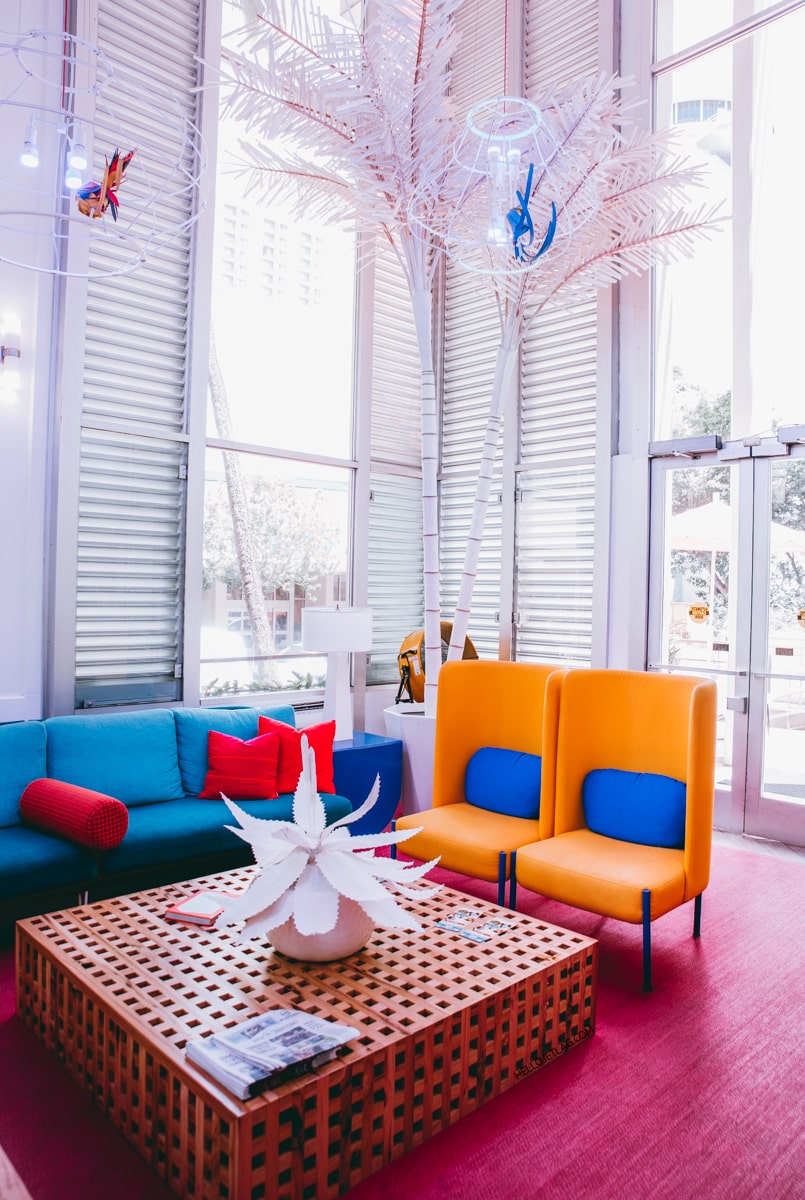 Keep reading for an in-depth review of what to expect during your stay at the Waikiki Shoreline Hotel, and determine whether or not this boutique hotel is right for your Oahu vacation.
WAIKIKI SHORELINE HOTEL REVIEW // A BUDGET FRIENDLY BOUTIQUE HOTEL  
Scroll through Shoreline Hotel's Instagram feed and you'll see colorful, curated images and beautiful influencers expertly creating the perfect picture of ultimate vacation vibes.
The hotel has done an incredible job at marketing themselves, and it really does look fantastic in photos. If you live for an aesthetic photo, Shoreline Hotel might just be the place for you. Unfortunately when you exit the lobby and make your way up to the hotel room floors, you might start to notice some inconsistencies in the overall picture that has been painted and sold to you.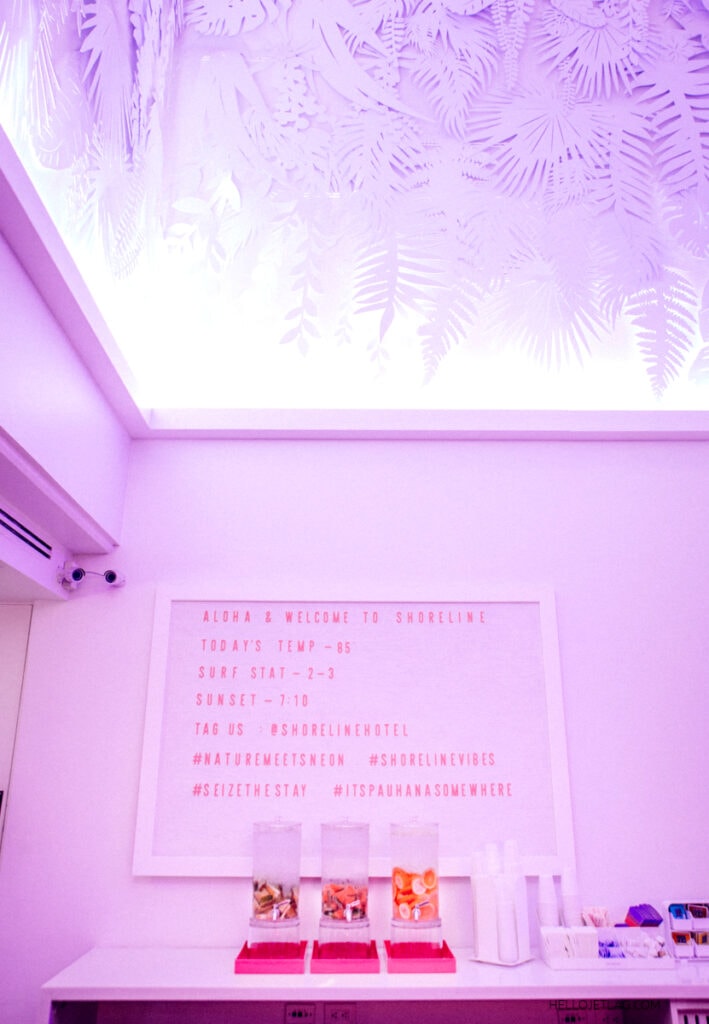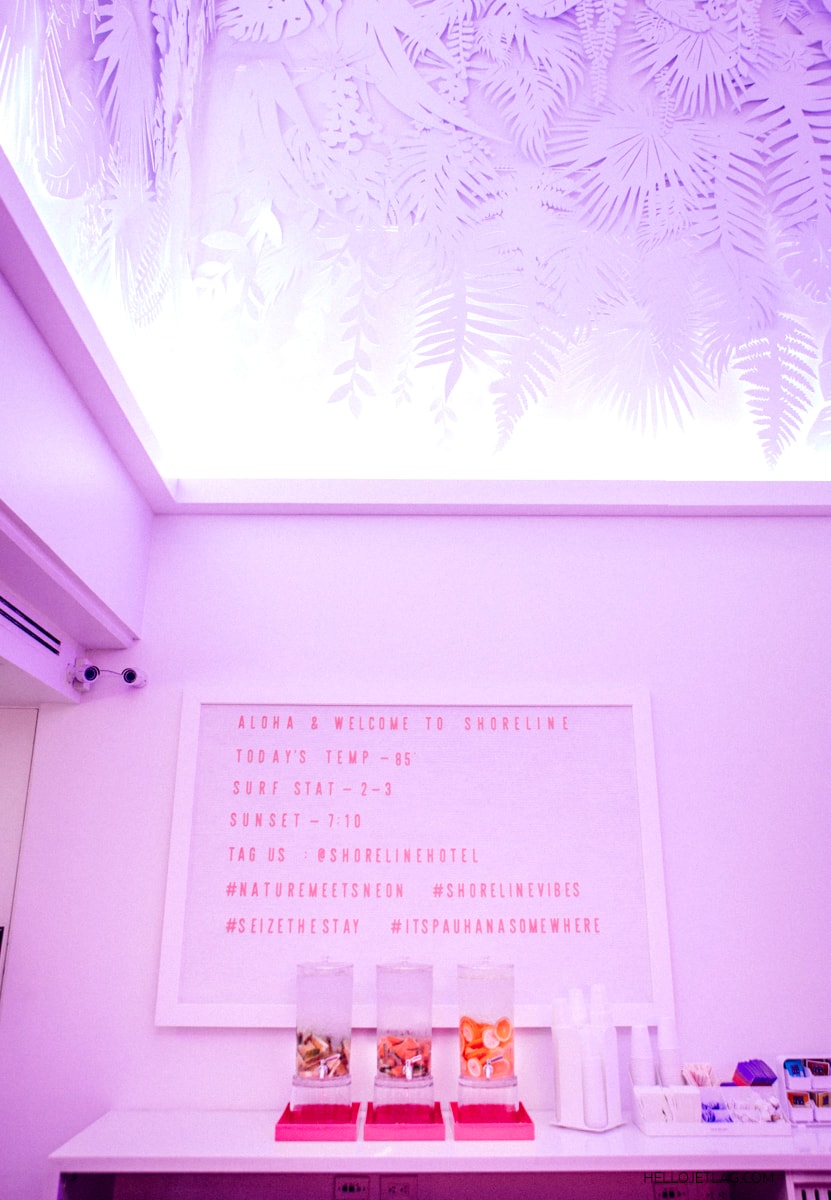 If you're a regular reader, you know that it is important to me that I recommend hotels that align with a certain aesthetic and standard. I do extensive research before booking and I always try to find unique, beautiful or one of a kind accommodations that I feel excited to photograph and write about.
On paper, Shoreline Hotel Waikiki checks all of those boxes and even though I enjoyed my stay, it didn't quite match the expectations I had.  
EXPECTATION VS REALITY
While our room was clean and the accommodations were completely adequate, I think it's important to give you a more realistic idea of what to expect before you book.
Because their marketing is so good, I imagine certain types of travelers might be let down by the overall quality, and it's never fun to be disappointed on a vacation that you have meticulously planned.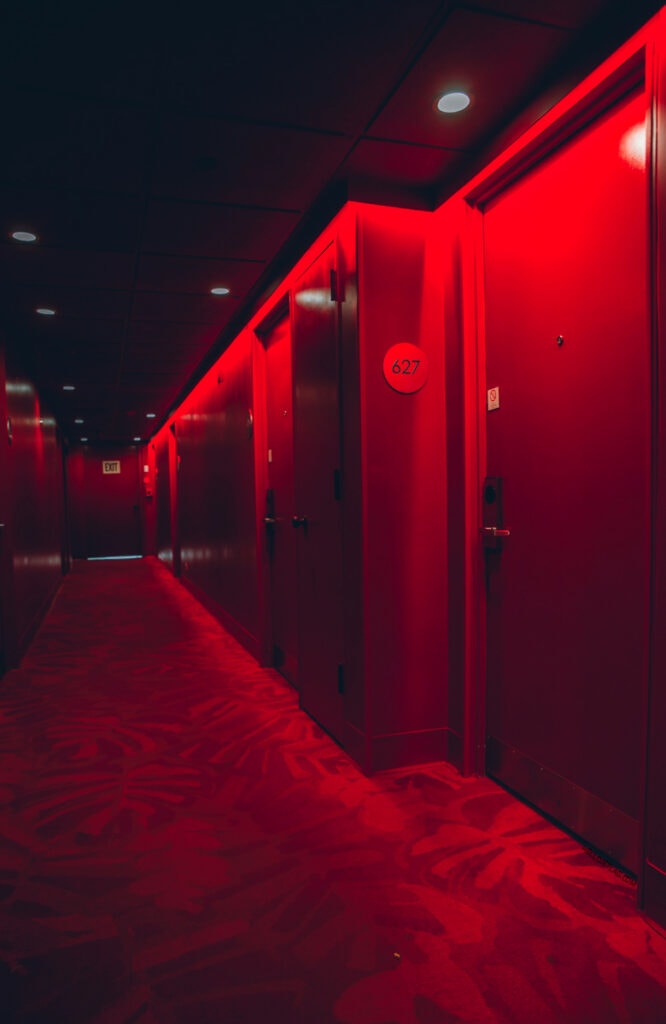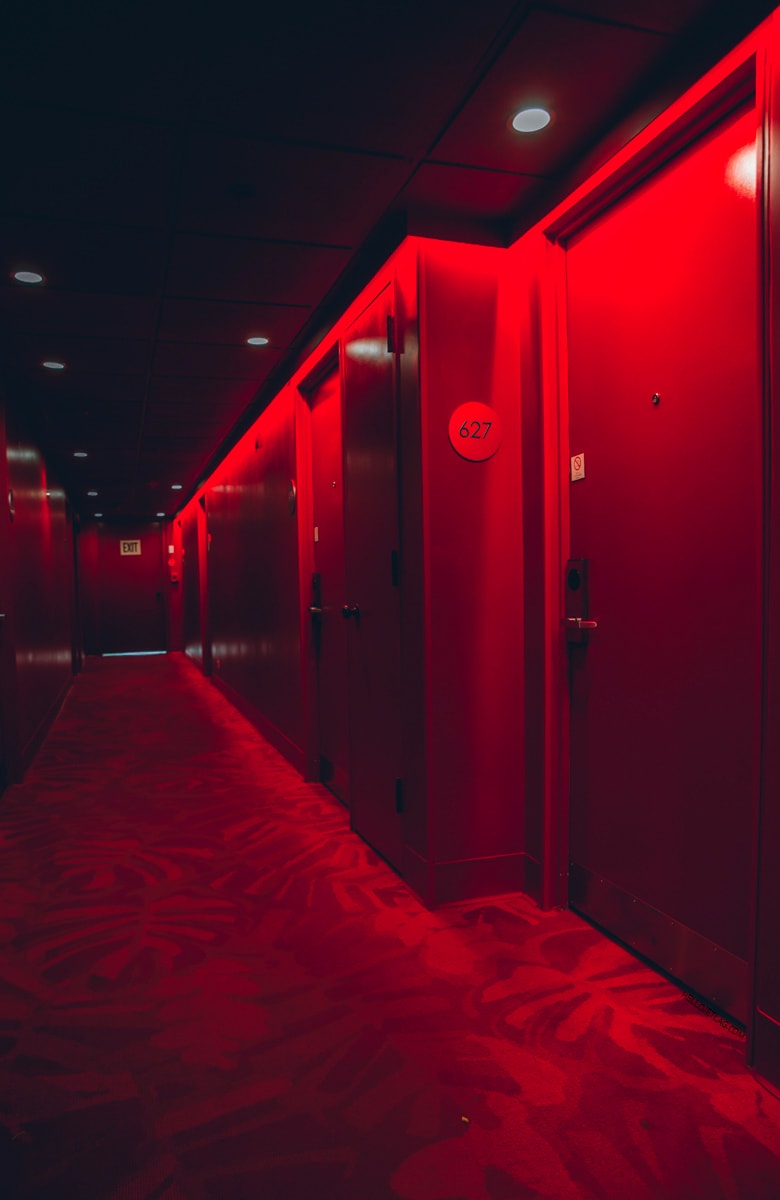 Shoreline Hotel kind of feels like an upscale motel with a really nice paint job. In 2018, they underwent a $4 million design refresh which included updates to the lobby and pool deck, as well as room redesigns.
Visually, the renovations look amazing but it appears as if the redesign focus was based more on aesthetics, rather than improvements in comfort. While the colors are pretty, the bones of the hotel still feel very motel-like. 
IS WAIKIKI SHORELINE HOTEL FOR YOU?
If you are the type of traveler looking for upscale lodging or even something on par with a mid-range hotel chain such as Holiday Inn or Doubletree, I think you might be a little disappointed. If this is you, I recommend stopping by to take cute photos in the lobby (the best part of the hotel) and then book elsewhere.
If you're a low maintenance traveler looking for a fun hotel at a fair price with an excellent location, you will probably love it here.
Shoreline Hotel is labeled as a 3.5 or 4 star hotel depending on which booking website you're looking at. I strongly disagree with the 4 star rating and even think the .5 is somewhat generous. Based on my experience, it feels like a (pretty) 3 star hotel.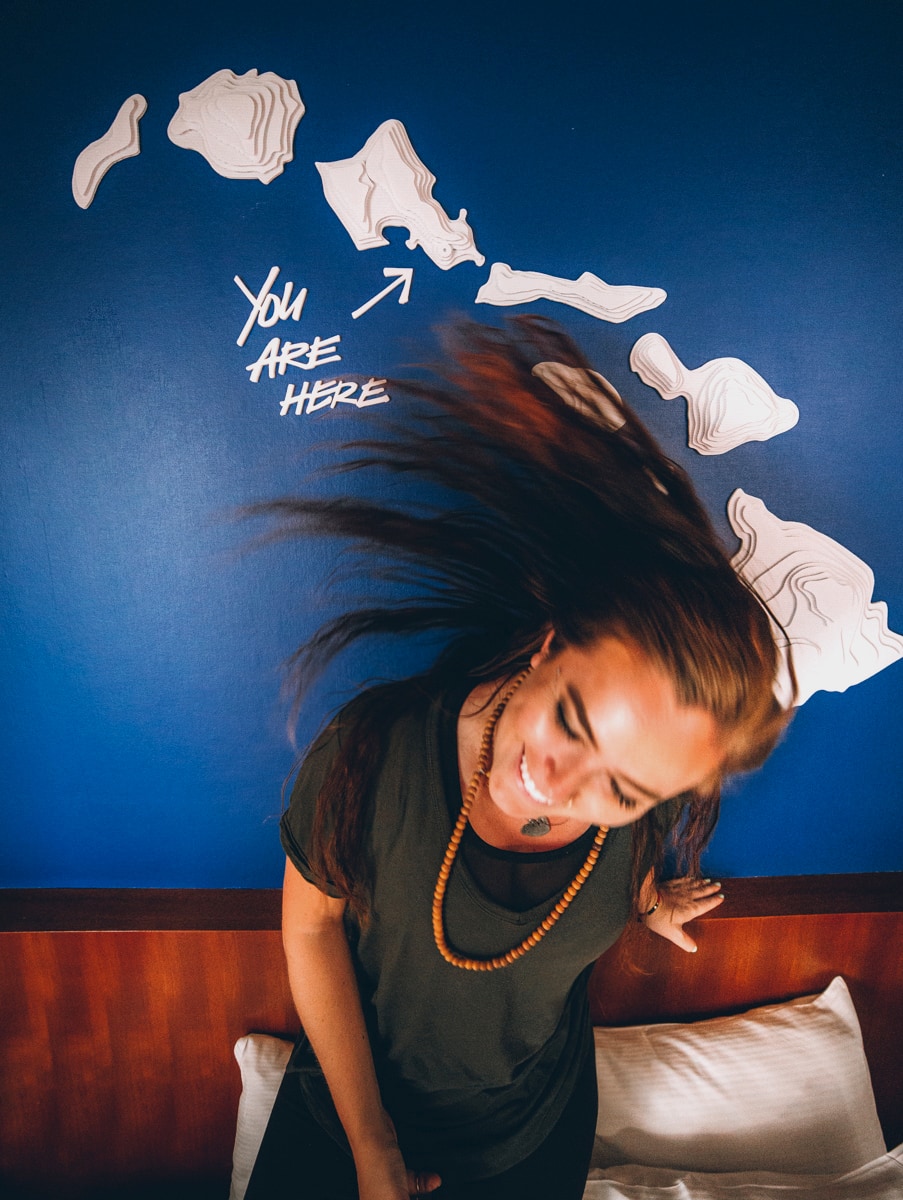 The hotel's rates fluctuate greatly depending on the season. I have seen rooms at Shoreline Hotel for as low as $119 USD, which seems appropriate. However, when prices start to raise into the $200-$250 range, that's when I feel like people will start to feel disappointed.
WAIKIKI SHORELINE HOTEL REVIEW
When you step into the lobby of the Shoreline Hotel, it feels like your vacation has officially begun. The colorful, bright and fun design is the definition of picture perfect. You'll find fruit infused water, aesthetic lighting, tropical textures and a neon Aloha sign lit up against a bright pink wall. The lobby is the highlight of the hotel.
On the 14th floor, you'll find the rooftop pool with a tropical mural backdrop commissioned by California-based artist, DJ Neff. The pool itself is pretty small and there are only a few chairs available on the roof deck, so it gets crowded quickly. If you're the only one up there, it's really nice and obviously great for photos. The pool is not accessible for those with disabilities.
During your stay, guests have access to beach towels and beach chairs which is convenient because towels take up a lot of room in your suitcase and that's one less thing you'll have to worry about. WiFi is also available throughout the property and in the guest rooms.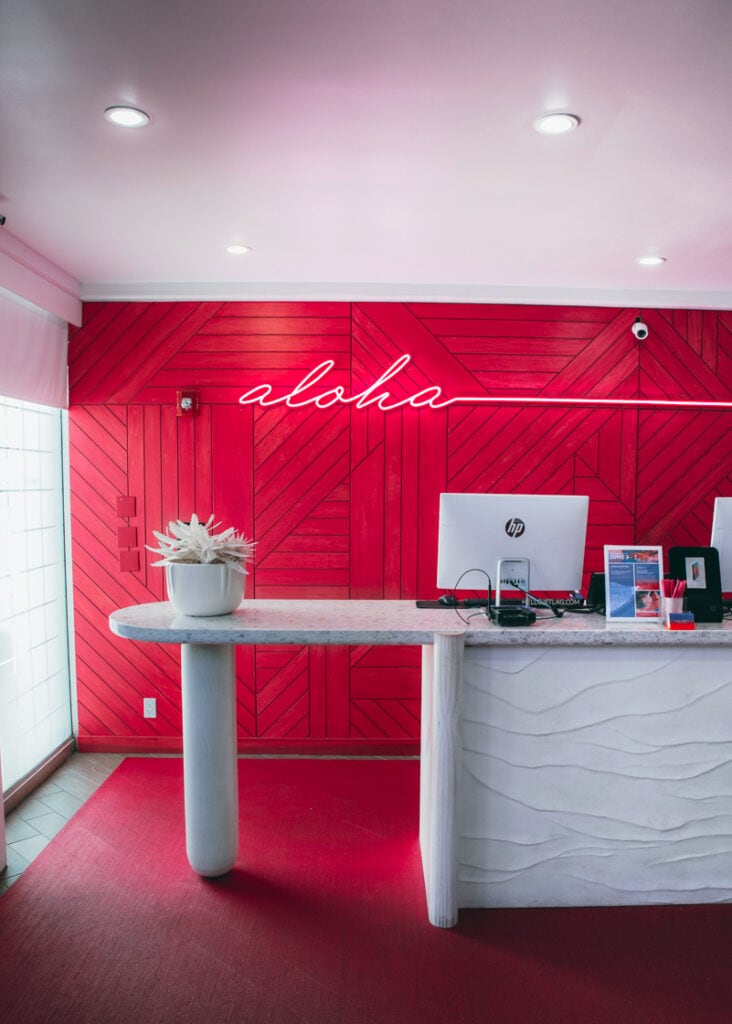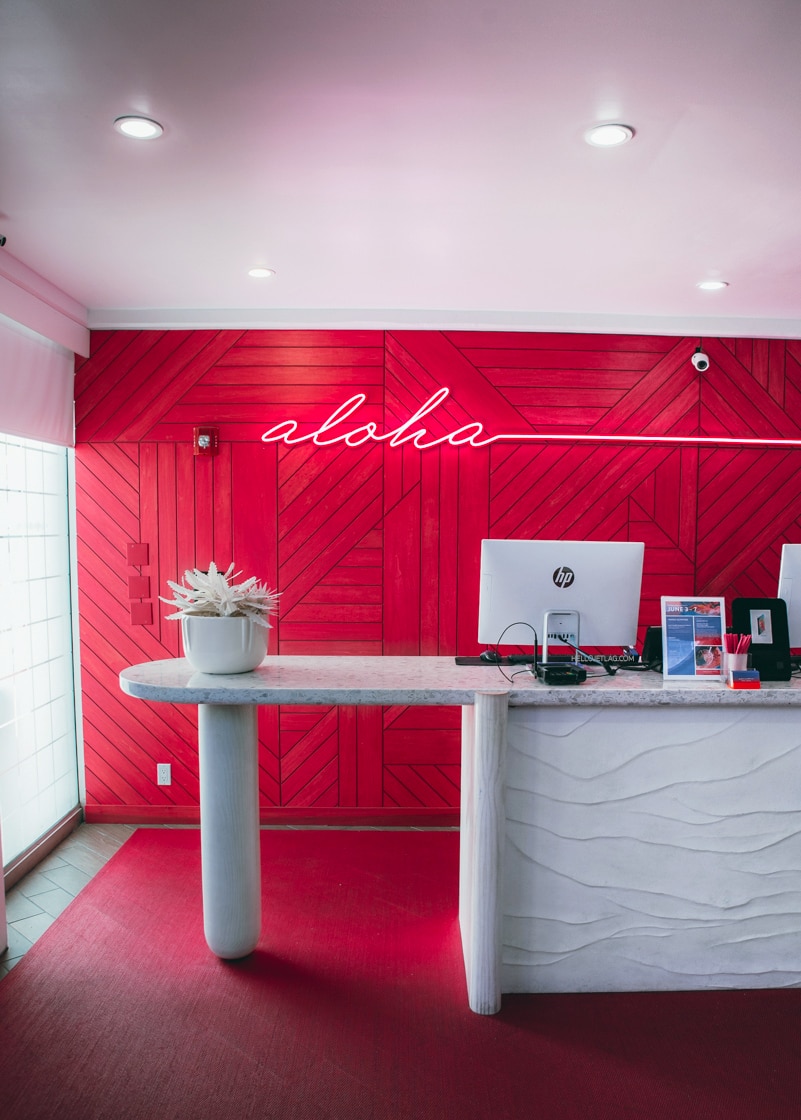 Parking is available on site for $45USD per night and like all Waikiki hotels, Shoreline also charges a resort fee. Their fee is $30USD per night plus tax and according to their website, it covers their list of amenities (is an ice machine an amenity?) which include:
Ice Machine
In Room Safe
In Room Beverage Tray (ice bucket, hot water kettle, instant coffee, assorted teas, condiments)
Dole Whip Sample
$5.00 Food & Beverage Credit (1) Per Day at Heavenly Island Lifestyle 
WIFI
In Room Beverage Tray (ice bucket, hot water kettle, instant coffee, assorted teas, condiments)
Daily Morning Hawaiian Coffee (available in the lobby)
Still and Sparkling Water Station
Unlimited Local and Toll-Free Telephone Calls
Mini Refrigerator
Beach and Pool Towels
Yoga Mats (upon request)
Same Day Luggage Storage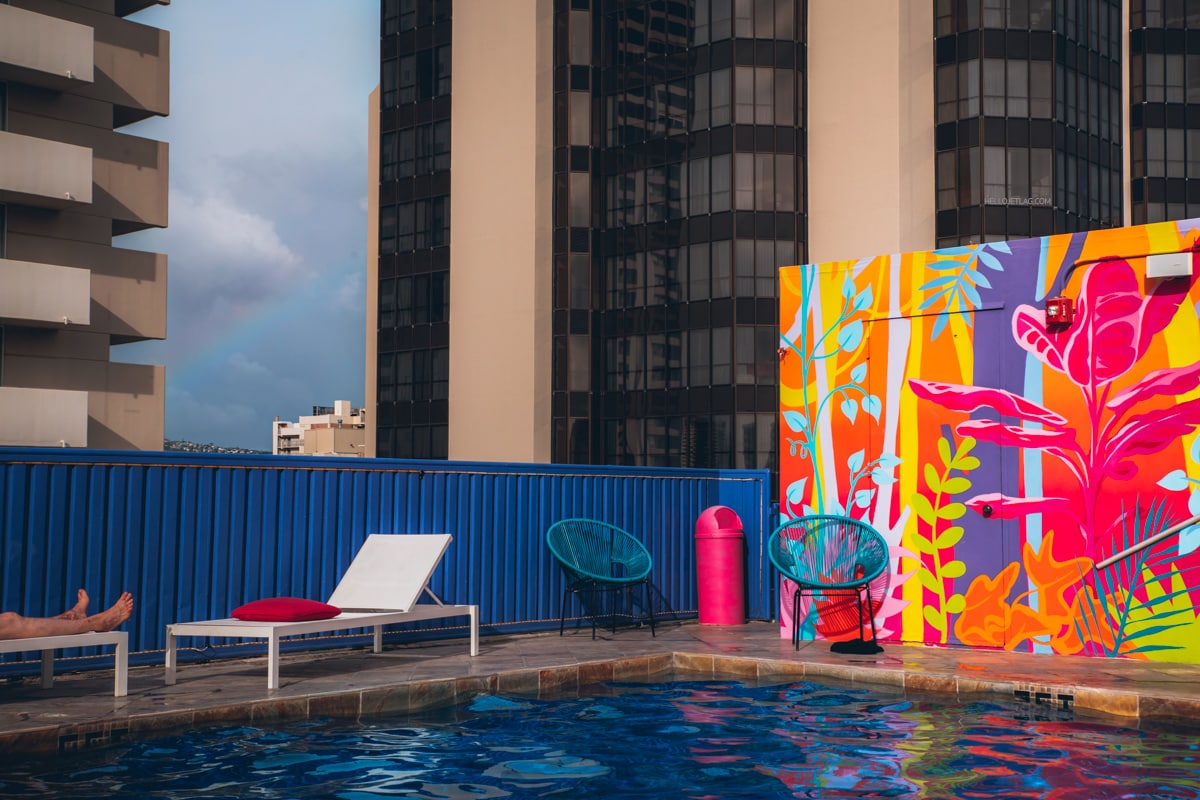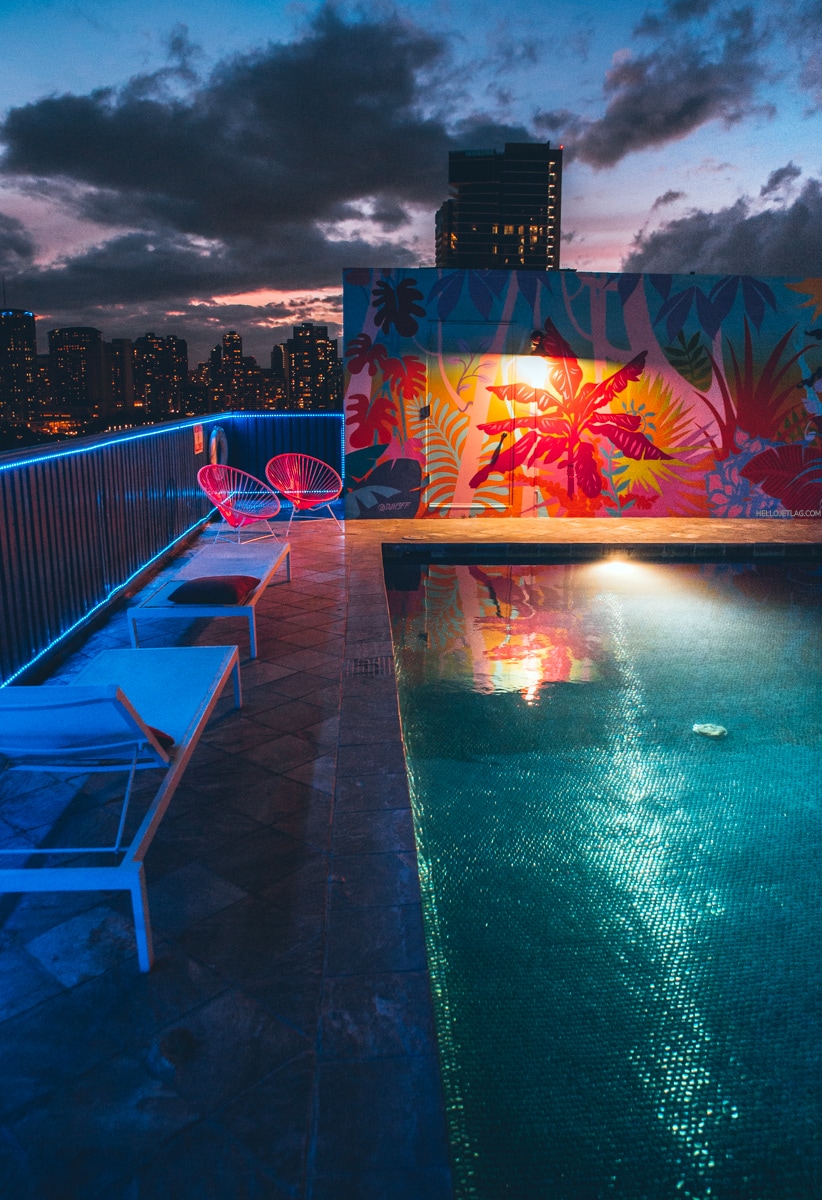 CHECKING IN // CUSTOMER SERVICE
If you look at photos of Shoreline Hotel's guest rooms, you'll notice that the walls in each room are painted a different color. As a photographer I had come up with a specific photo idea against a red wall, so after booking I sent the hotel an email and requested this specific color. They responded that they would do their best to accommodate.
Upon check-in, we were greeted by an extremely friendly front desk employee who knew about my request and confirmed that he had secured a red walled room for me (amazing). He said it wasn't ready yet but if we came back in an hour, we could finish checking in.
We ran out to grab something to eat while waiting for our room and when we returned, the original front desk employee was gone for the day but another man was there to give us our keys. When we got to the room we noticed that the wall was blue, so I ran back downstairs to ask if it would be possible to switch.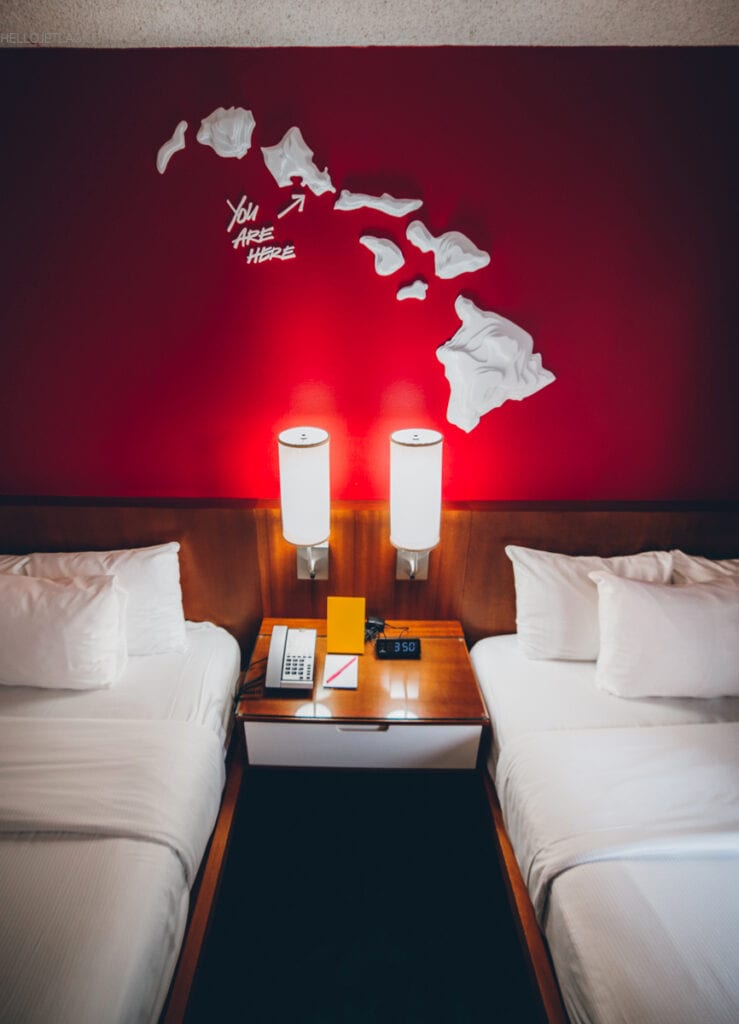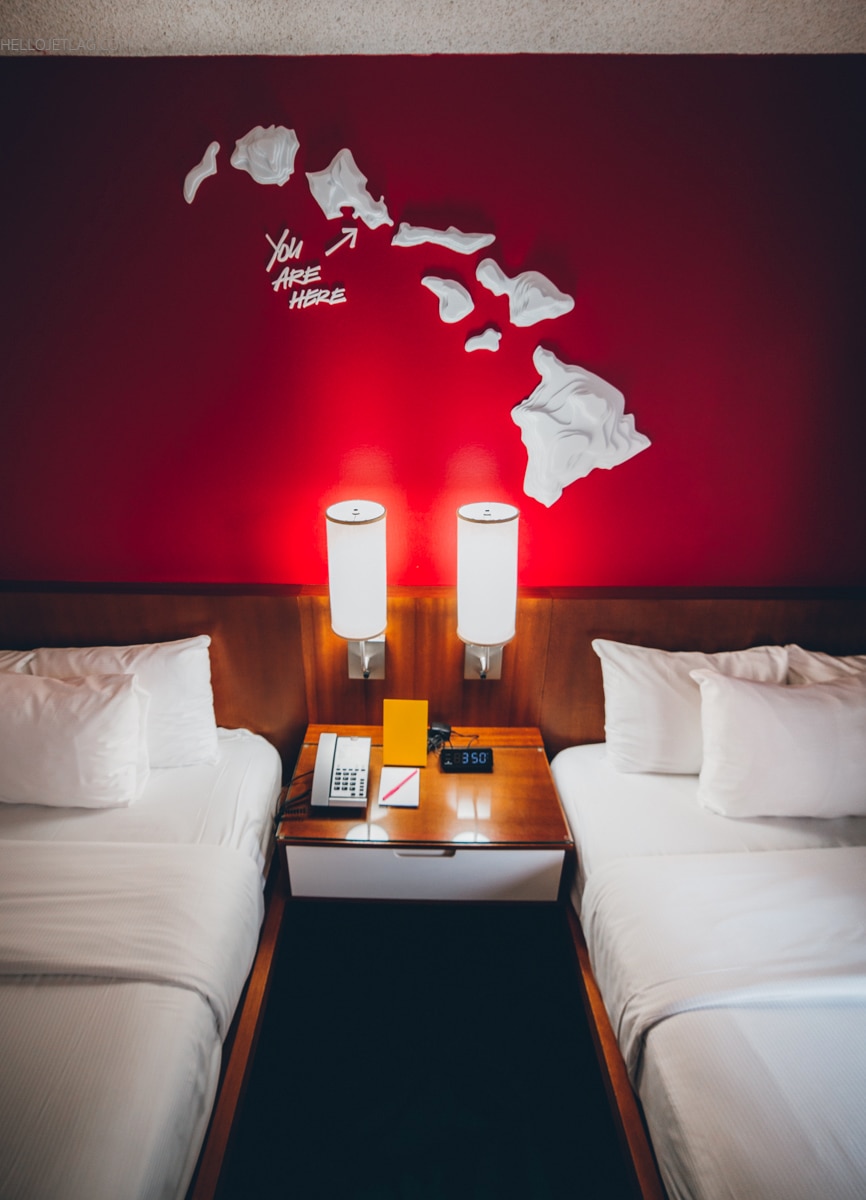 I explained that the other employee reserved a red room for me but the new front desk clerk was not having it. He spoke to me in an extremely condescending tone, asked why I cared about the color of a wall and informed me that their red walled rooms are more expensive so if I wanted it, I needed to pay (this was never mentioned in any previous interactions with the hotel). In the end, I chose not to pay extra for red paint.
Another employee offered to take me into the red room to take a photo which was nice of her. I ended up taking a few photos but only had a several minutes which didn't give me enough time create the image I wanted. I also found it ironic when the hotel later contacted me on Instagram asking if they could use my photos.
The next day when we were checking out, the original front desk clerk was back at the front desk and he asked me how I liked the red room. I told him that it didn't end up working out and he seemed really confused.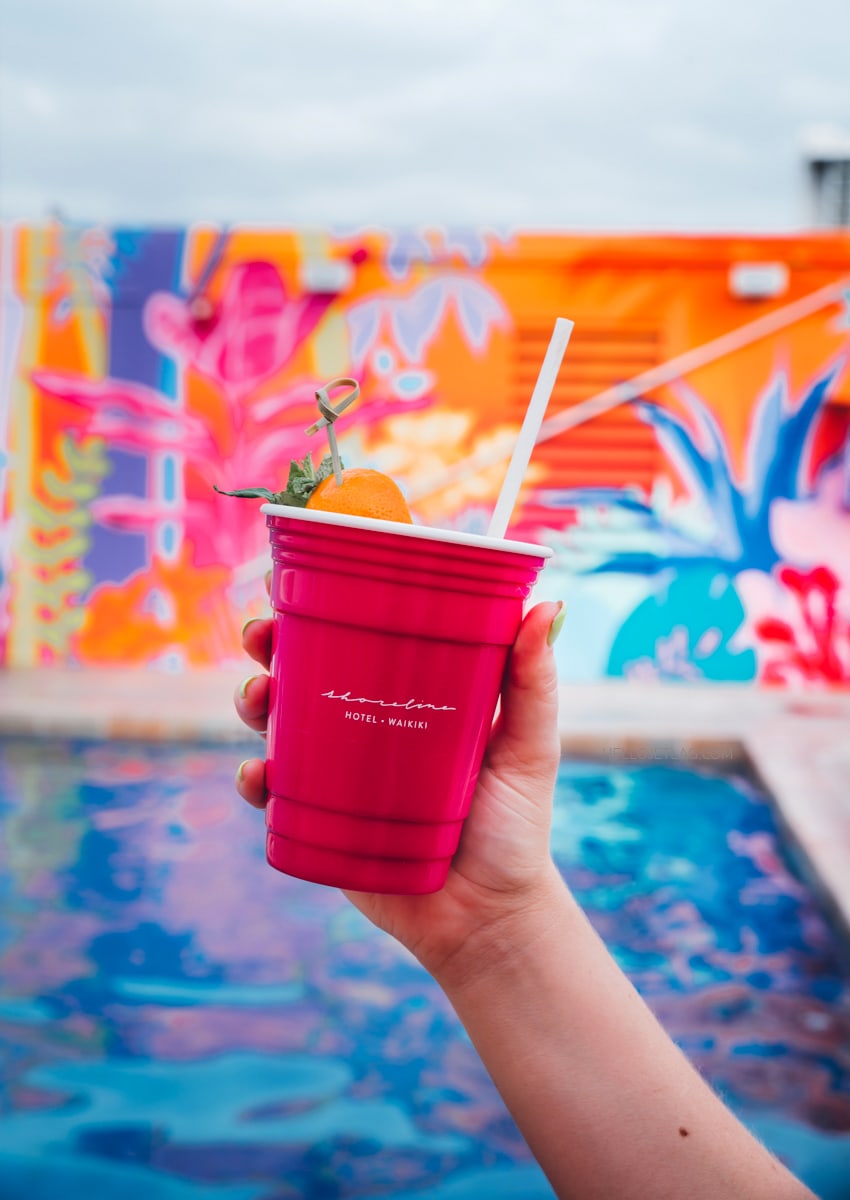 CUSTOMER SERVICE
For a hotel that literally markets to people who want photos, it doesn't seem like an audacious request to ask for a specific colored wall, yet based on the interaction with the front desk clerk, I felt like I was demanding a week's stay in the Penthouse suite.
In destination where people have hundreds of lodging options, customer service goes a long way and the interaction made me feel so uncomfortable and awkward. However even though he was rude, the rest of the staff that we interacted with were very nice.
AN EXCELLENT LOCATION
One of the best things about the Shoreline Hotel is its location. Situated on Seaside Ave in the heart of Waikiki, it is within a 5 minute walk to the beach as well as most of the popular restaurants in the area. It also takes about 15 minutes to walk to Hilton Hawaiian Village.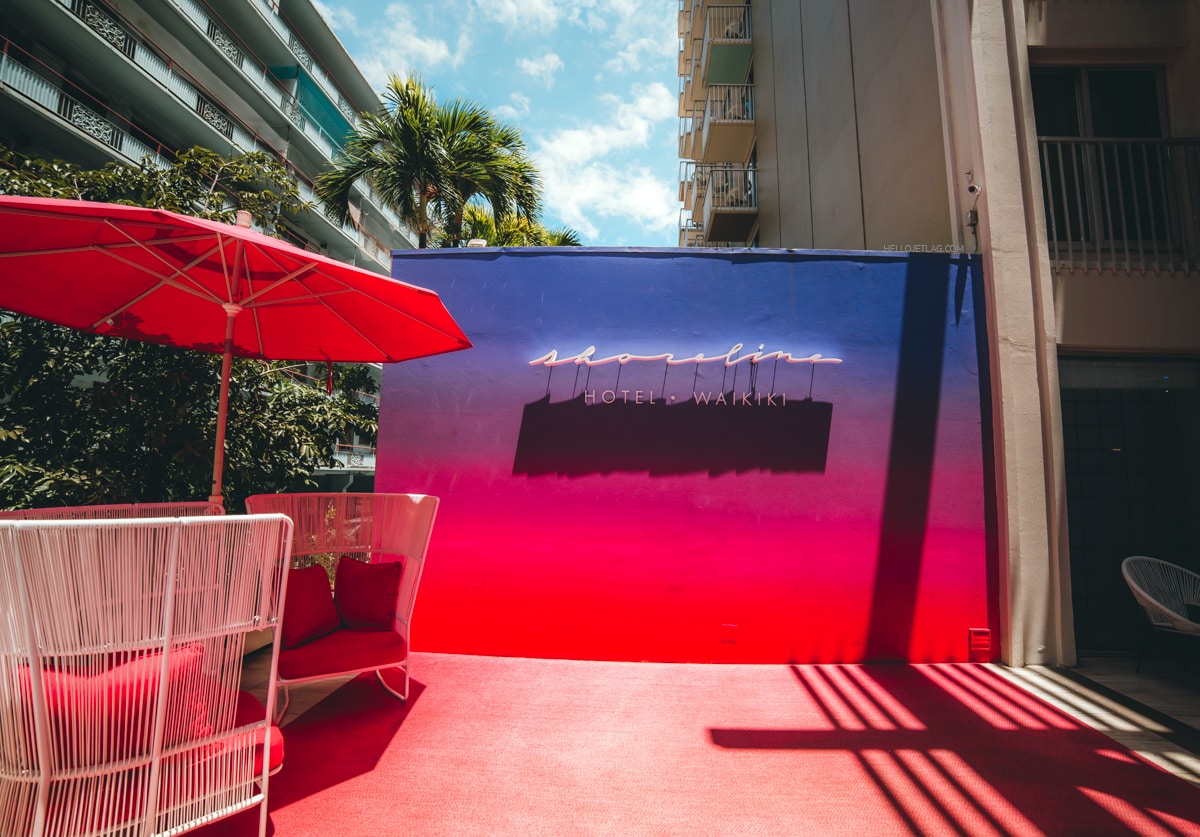 Across the street you'll find a bank (convenient if you need to ATM), a Starbucks, an ABC store and a Ross which is great for grabbing anything you might've forgotten to pack. The Ross also a major pickup point for a lot of Oahu tours.
Shoreline Hotel is located a few blocks from the water, so you're not going to get an ocean view from your room but for the price, you can't beat the location.
---
RELATED POST: 14 THINGS TO DO IN OAHU THAT AREN'T WAIKIKI BEACH
---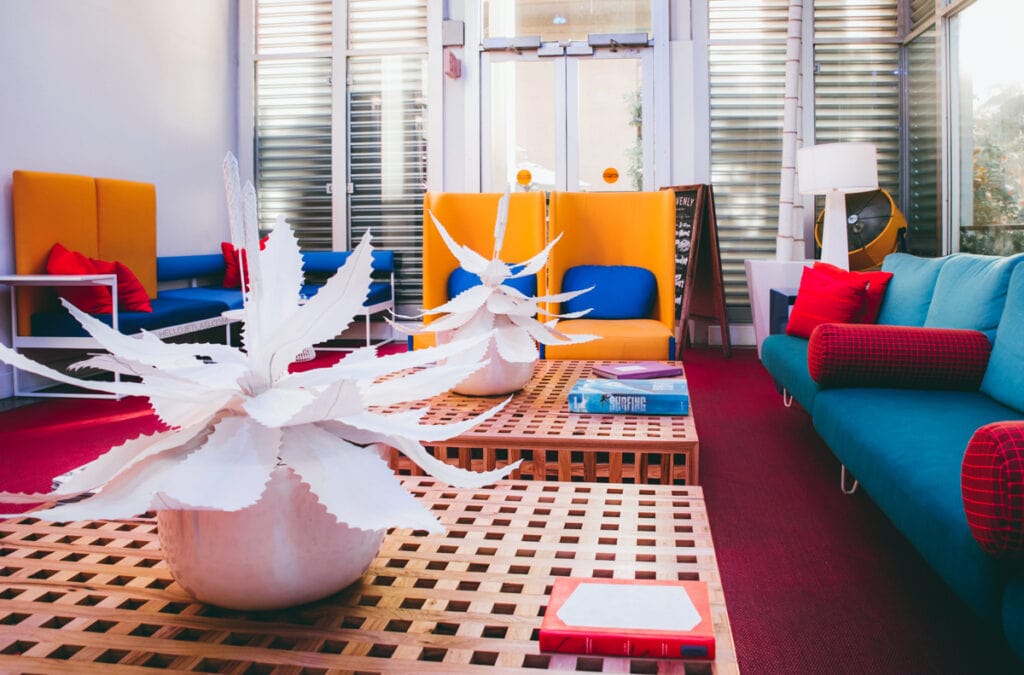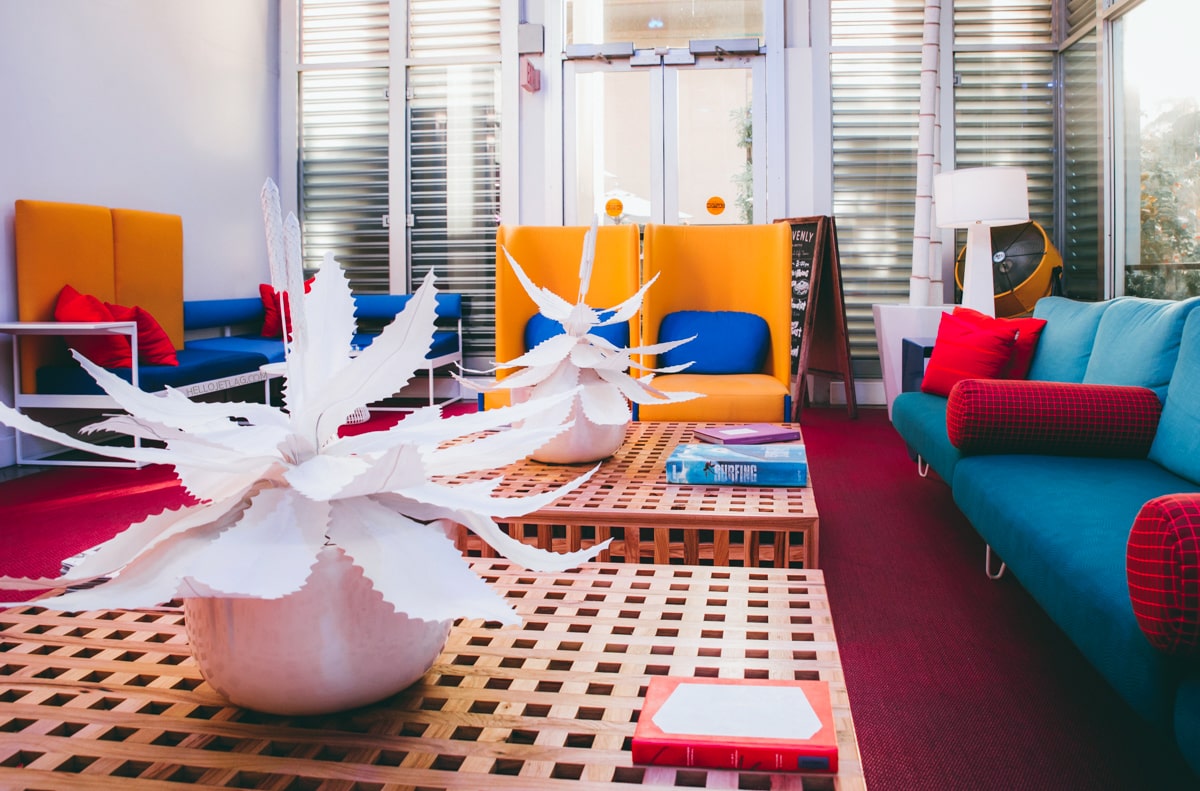 THE ROOMS
We booked a standard room which was very basic but cute. I read a review that said if you look at it in black and white, it's basically a motel room with modern light fixtures and I think that analogy hits the nail on the head.
The rooms include a bed, desk, mini fridge and a small balcony. My favorite part was the topographic map of the Hawaiian Islands with a "You are Are" arrow pointing at Oahu.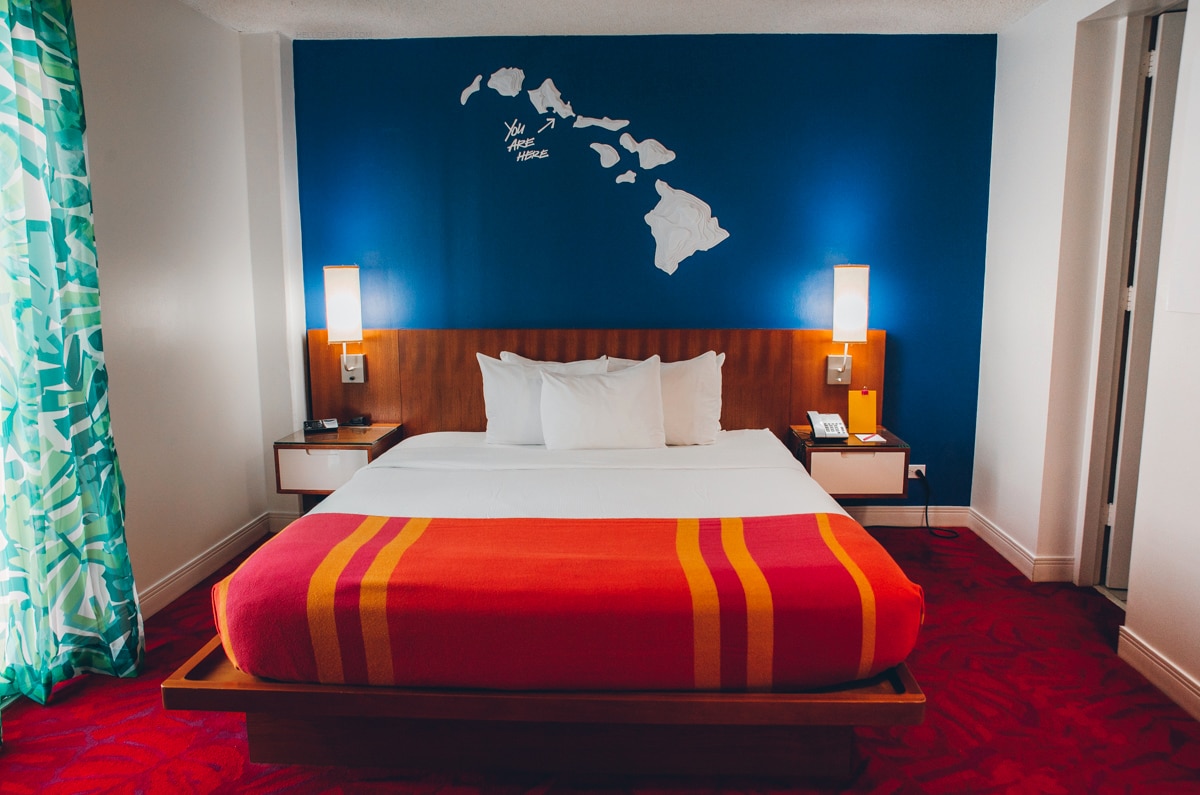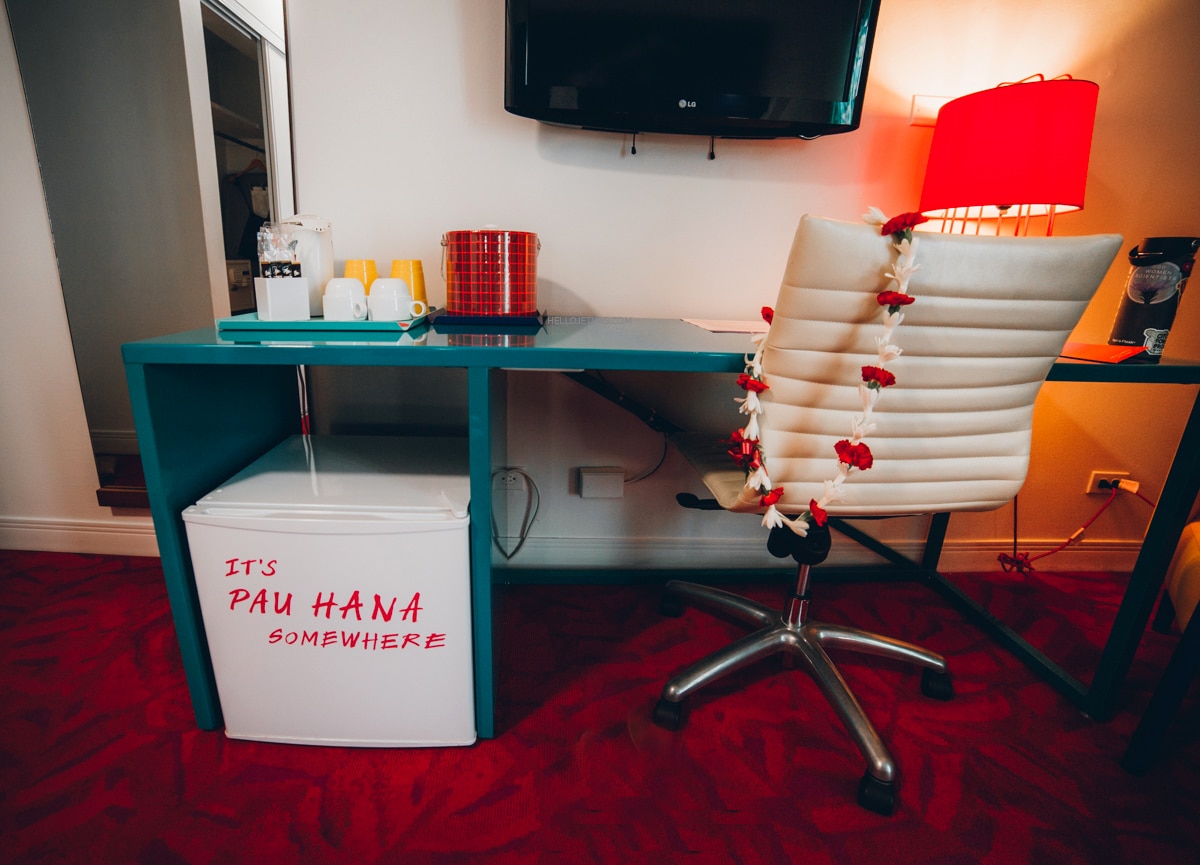 Overall the room was clean but the comfort level could've been better. I love fluffy hotel beds that you never want to get out of, but this one left a lot to be desired. It was flat, hard and the pillows could've used an upgrade.
If you're visiting Hawaii on your honeymoon or as part of a romantic vacation with your partner, you might prefer a bit more comfort. If you're just looking for a simple, stylish place to rest your head at night, Shoreline gets the job done.
THE BATHROOM
The bathroom was even more bare bones basic than the room. The grout could've used a good scrubbing because it was was really dirty but the Aloha towel rack was super cute.
I appreciate when hotels implement eco-friendly practices and was pleasantly surprised to find that Shoreline's bathroom toiletries are in refillable containers (which eliminates waste as well as ton of single use plastic) made from sugarcane based plastic.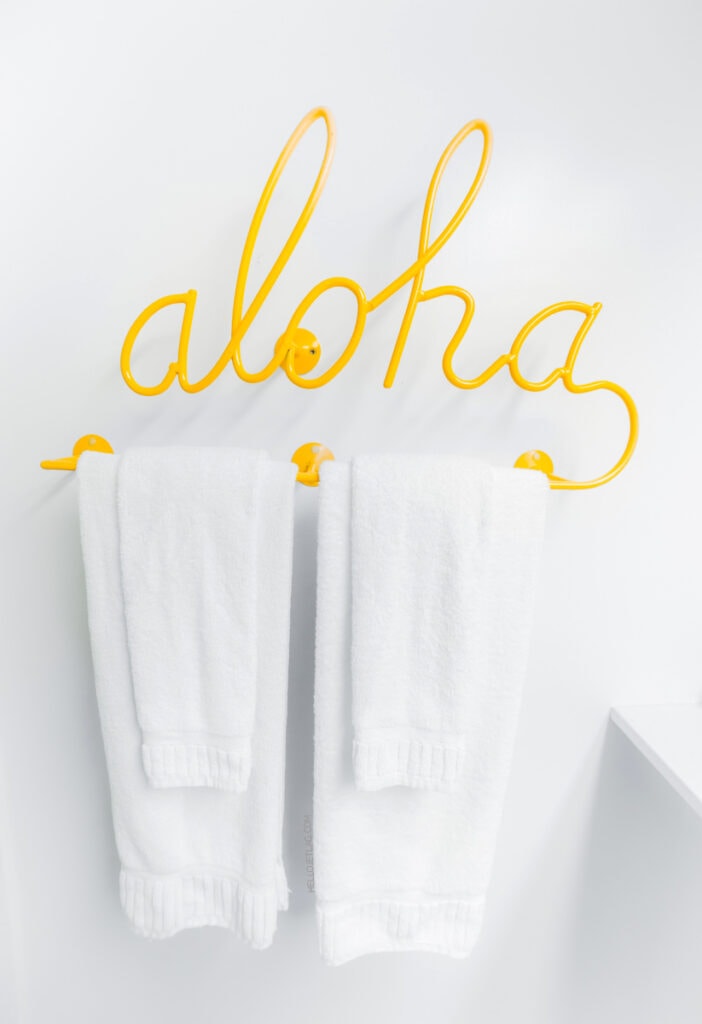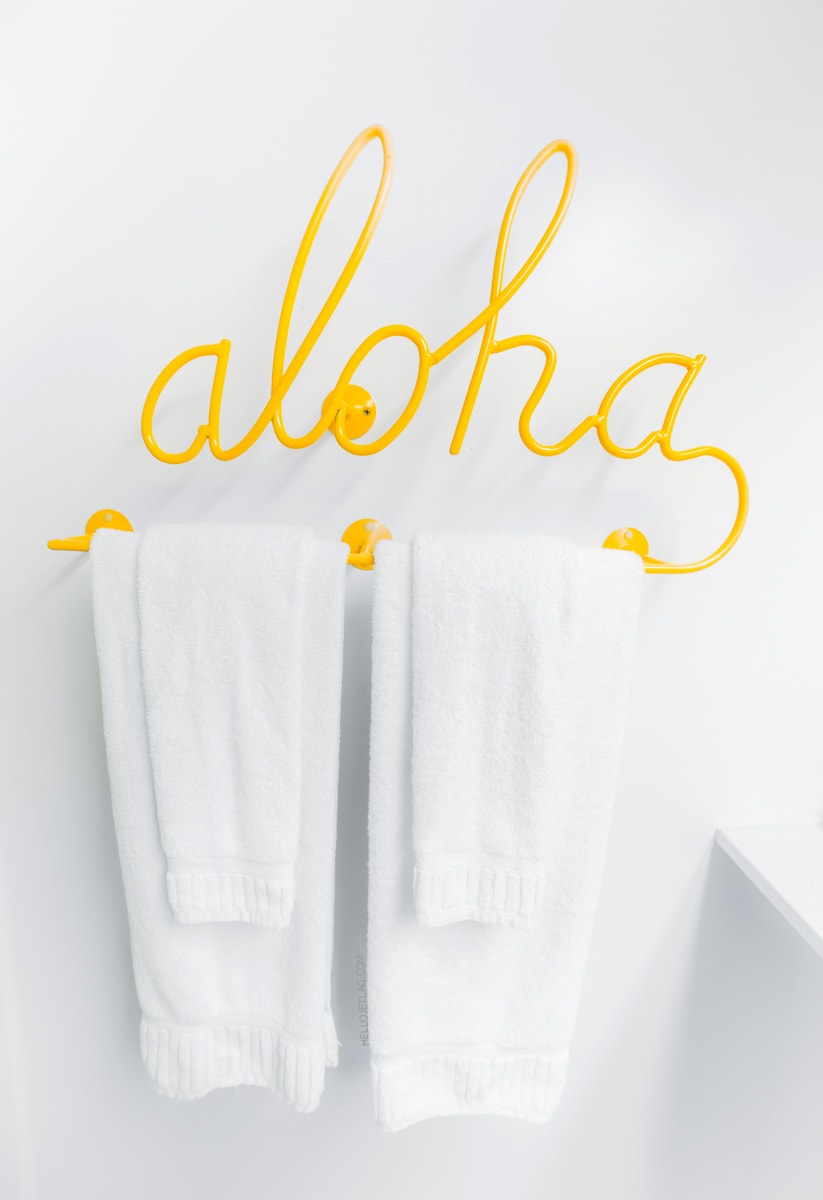 Not only that but they have partnered with the sustainable brand Public Goods to provide products that are eco-friendly, cruelty free and without harmful chemicals.
Room Amenities:
A welcome basket with Hawaii snacks, beverages, and a Kukui Nut Lei necklace (this is advertised, but we didn't receive one so I can't comment on it.)
Daily replenishment of local coffee, tea, and bottled waters
Flat screen television
Hair Dryer
Safe
EVENTS
During the week the hotel offers fun, complimentary events such as morning yoga, shave ice stands, Haku lei workshops and more.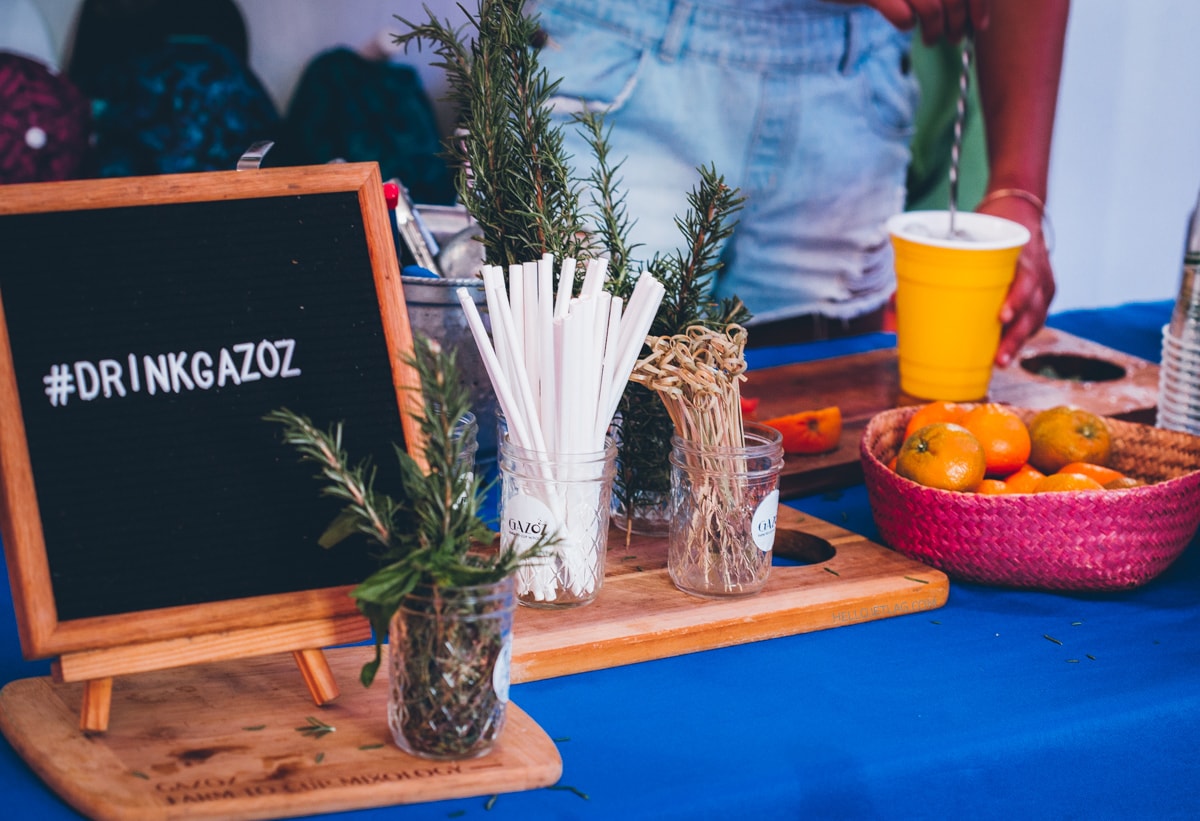 During our stay, they had a woman in the lobby making farm-to-cup mixology mocktails. You could choose from an array of organic fruits, herbs and edible flowers and she would create drink for you made with sparkling waters and homemade syrups.
It was a nice touch and another great excuse to spend time in the lobby.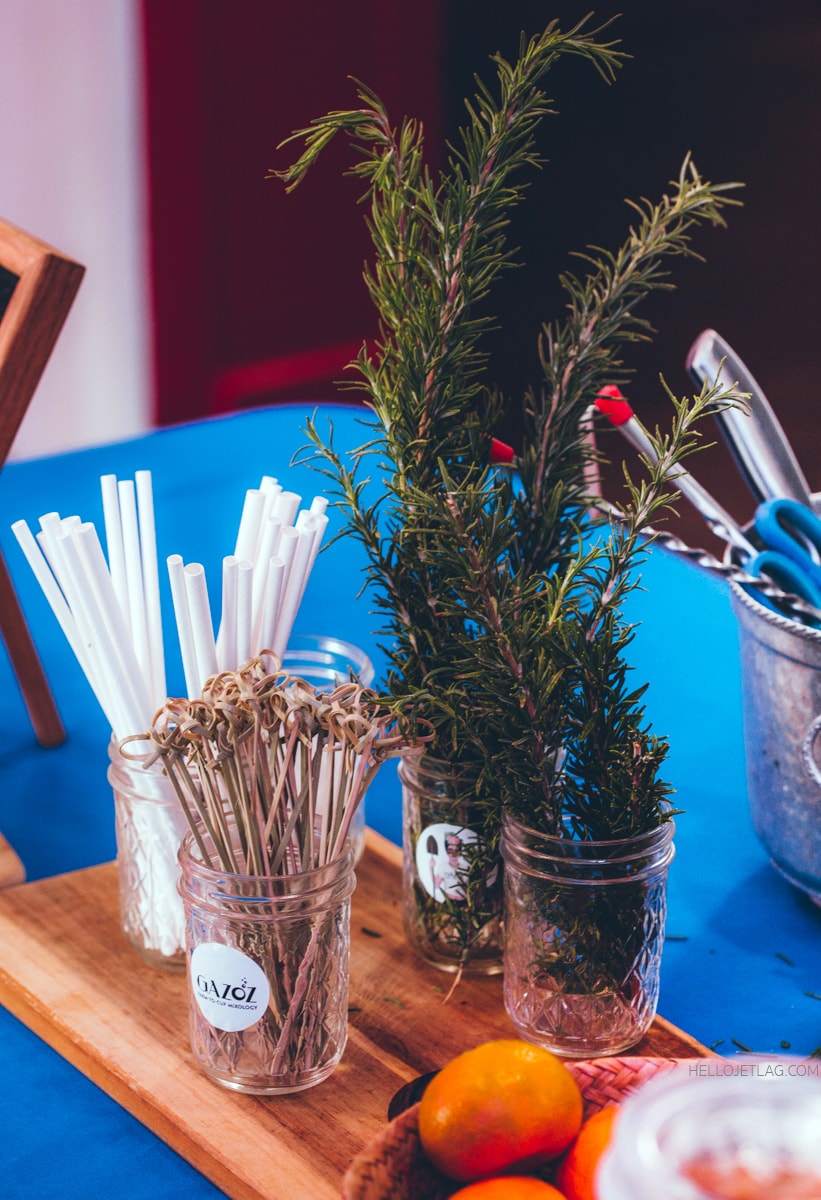 RESTAURANT AND FOOD OPTIONS
Waikiki Shoreline Hotel does not offer breakfast or room service but they do have an on-site restaurant called Heavenly Island Lifestyle.
The restaurant serves Hawaiian fare made with local, organic (whenever possible) ingredients. They serve breakfast, lunch and dinner and also have a happy hour featuring $5.50 tapas as well as drink specials.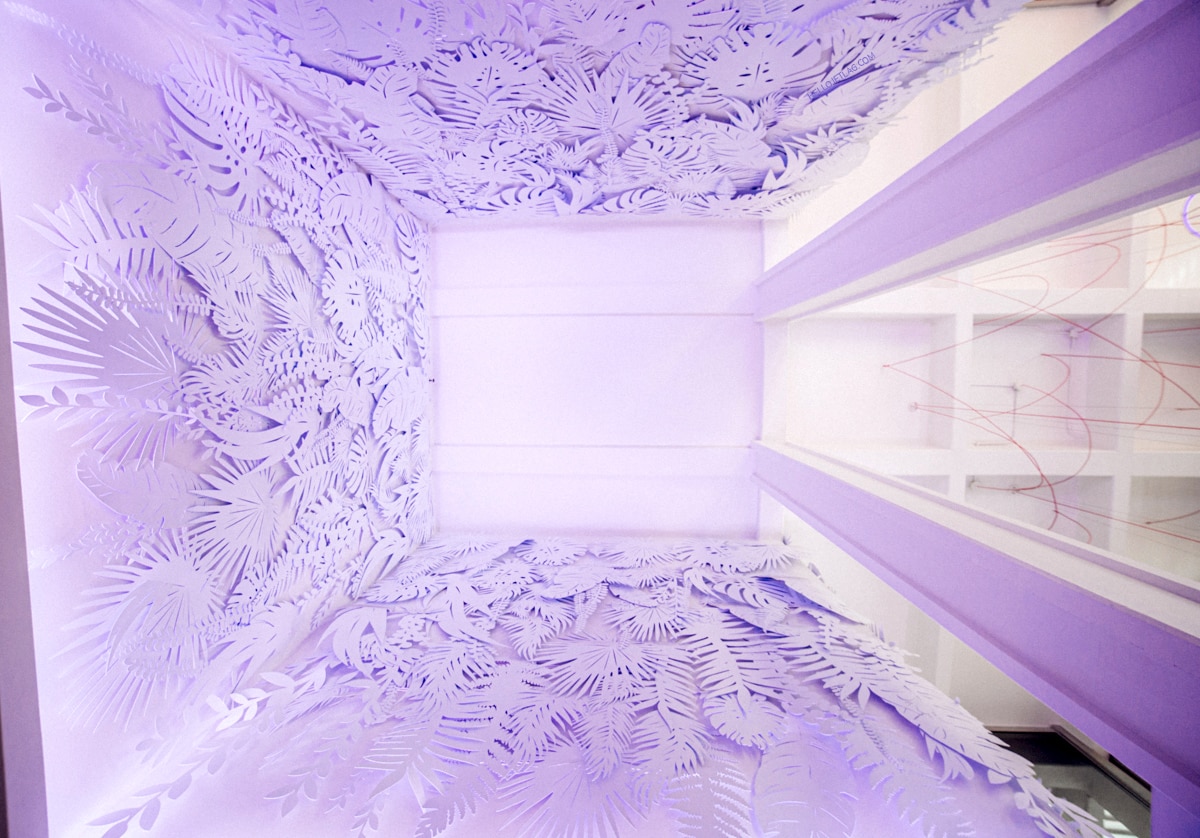 The hotel is also within walking distance of hundreds of restaurants. You can walk to popular Waikiki eateries such as Duke's in 4 minutes, Roy's in 8 minutes or Marukame Udon in 3 minutes.
If you're looking for a healthy breakfast or an amazing coffee nearby, check out The Sunrise Shack. They serve bullet coffee that is out of this world, as well as some of the best smoothie bowls I've ever had.
---
RELATED POST: 15 OFF THE BEATEN PATH PLACES TO EAT IN OAHU
---
KAMA'AINA DISCOUNT
Shoreline Hotel offers a Kama'aina discount to Hawaii residents.
PETS
The hotel is not pet friendly.
FINAL THOUGHTS 
While the quality of the Waikiki Shoreline Hotel didn't exactly match my expectations, I did enjoy my stay (minus the rude front desk clerk). If you love taking photos like me, you're guaranteed to walk away with some bangers. However if comfort is important to you, there are simply better options in Waikiki.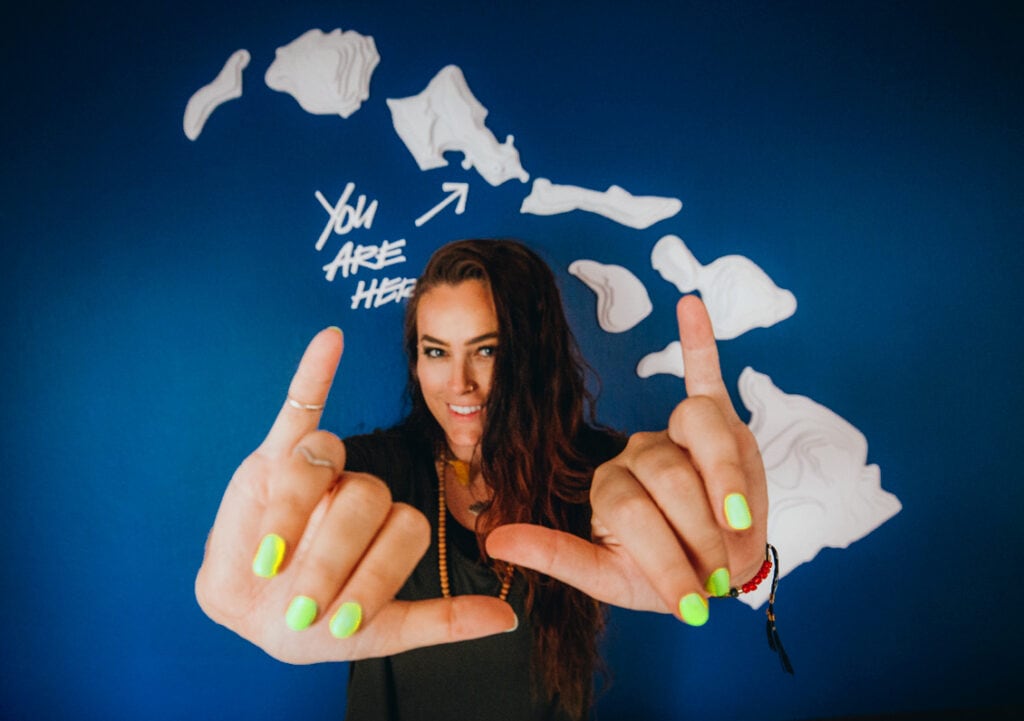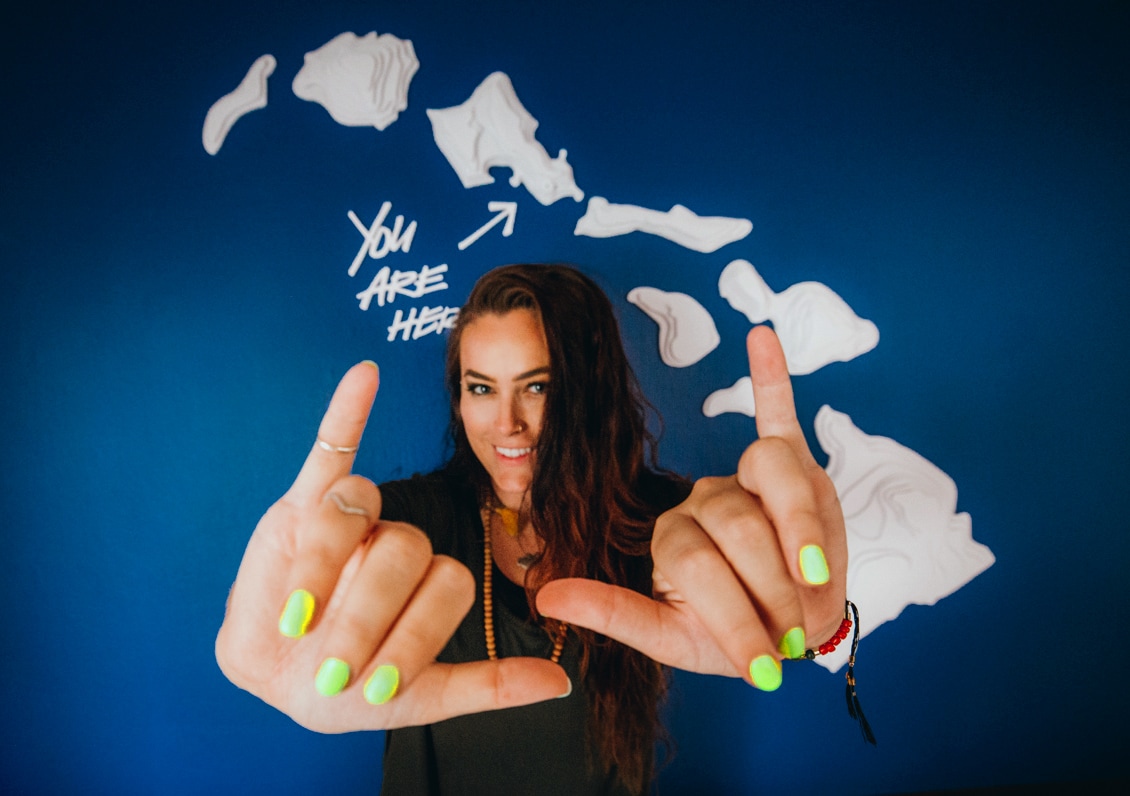 LOOKING FOR MORE OAHU INSPIRATION? CHECK OUT THESE RELATED POSTS
14 THINGS TO DO IN OAHU THAT AREN'T WAIKIKI BEACH
A VISITOR'S GUIDE TO KAKAAKO // HONOLULU'S COOLEST NEIGHBORHOOD
4 OAHU BREWERIES TO CHECK OUT // A SELF GUIDED TOUR IN HONOLULU
LULUMAHU FALLS // A WATERFALL HIKE THROUGH OAHU'S JUNGLE
LANIKAI PILLBOX HIKE // A SHORT STEEP HIKE WITH AN INCREDIBLE VIEW
15 OFF THE BEATEN PATH PLACES TO EAT IN OAHU
20 PICTURES OF OAHU TO INSPIRE YOUR NEXT VISIT TO HAWAII
23 MUST VISIT VEGAN RESTAURANTS IN OAHU
HAMAKUA MARSH // SEARCHING FOR NATIVE BIRDS IN OAHU
KAYAKING TO MOLUKUA ISLANDS // AN IN-DEPTH GUIDE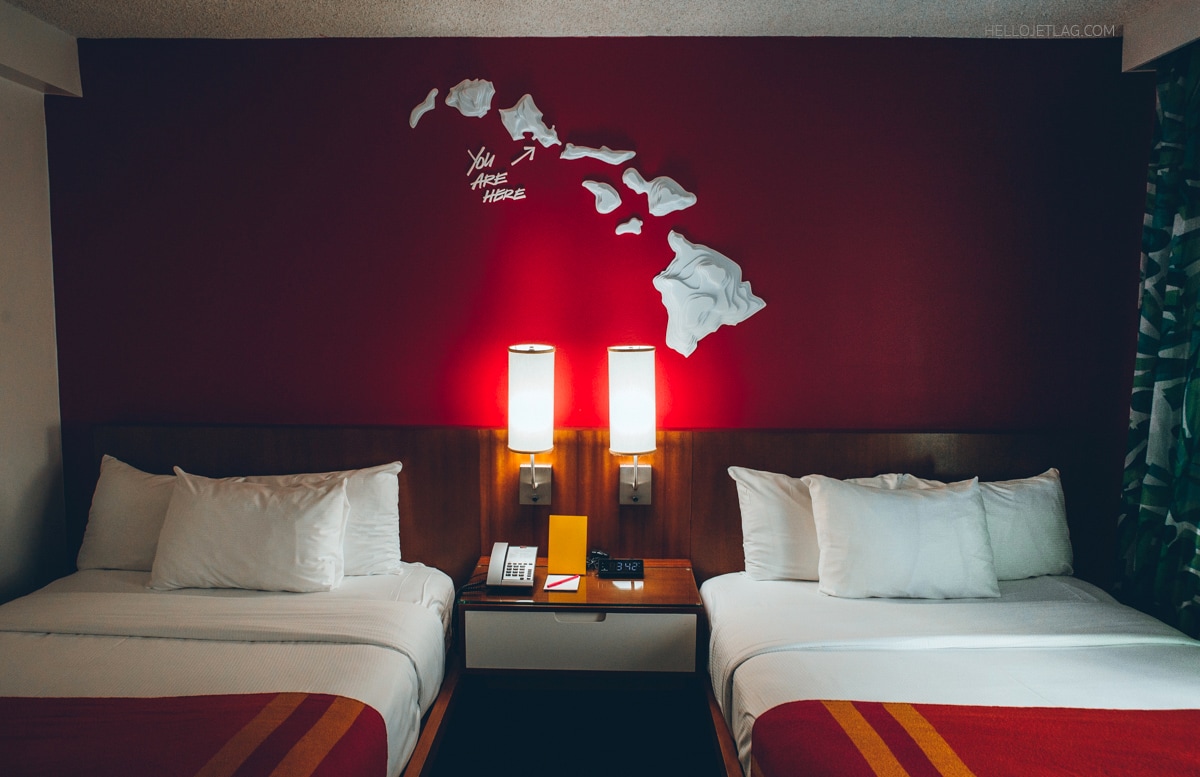 Have you stayed at the Waikiki Shoreline Hotel? Leave a comment!
---
PIN IT: WAIKIKI SHORELINE HOTEL // A BUDGET FRIENDLY BOUTIQUE HOTEL IN HONOLULU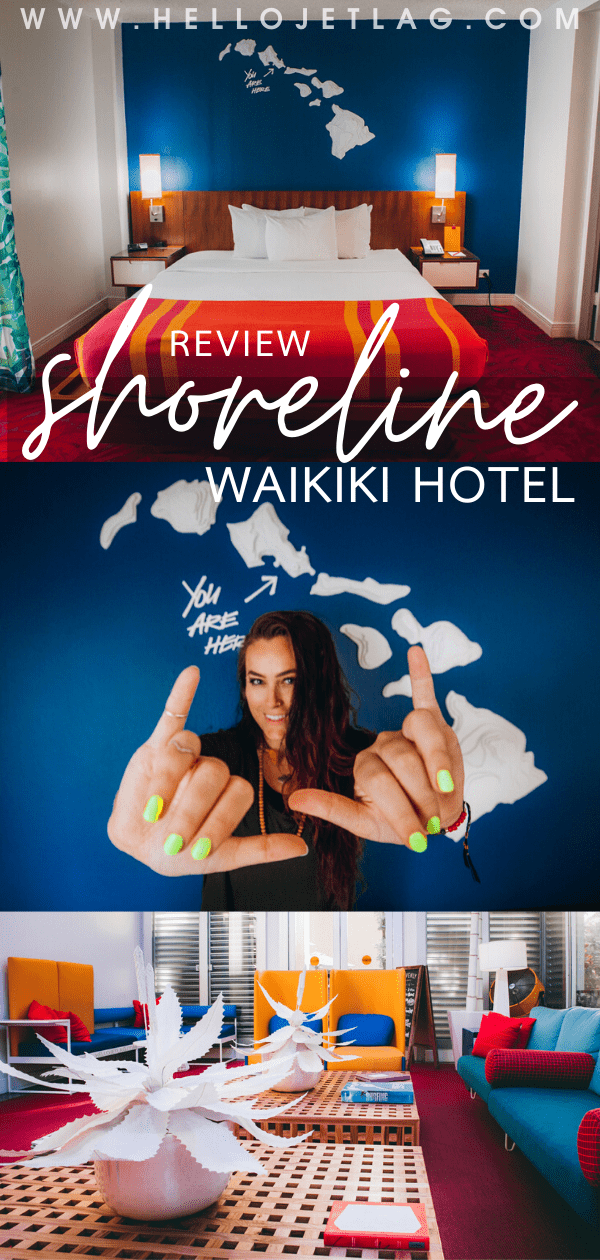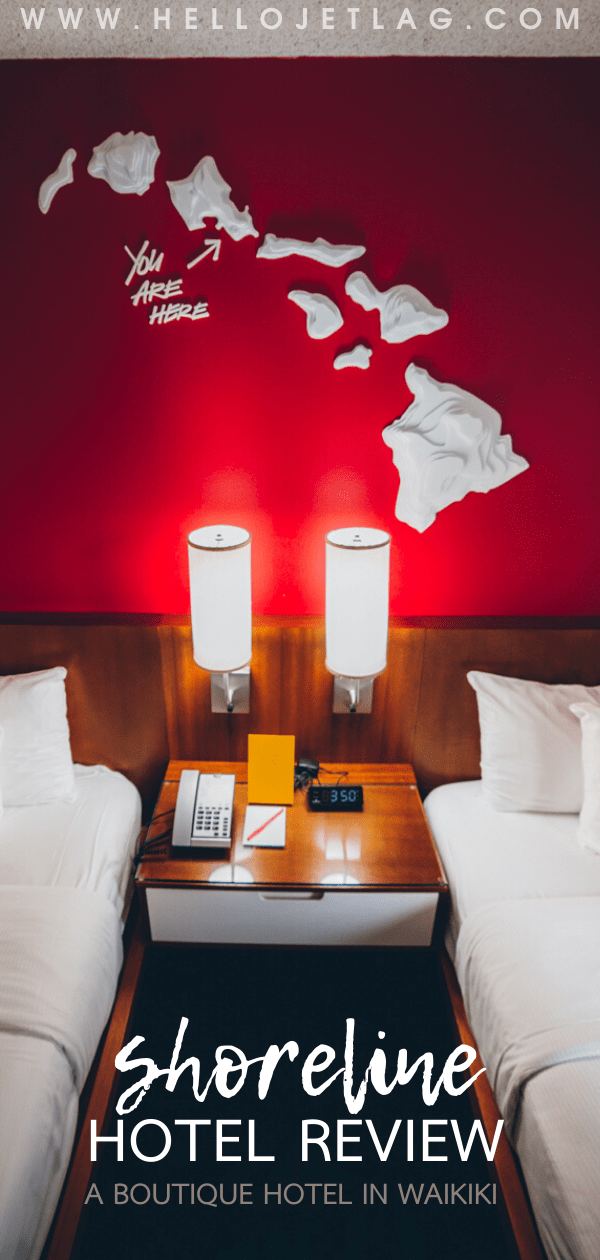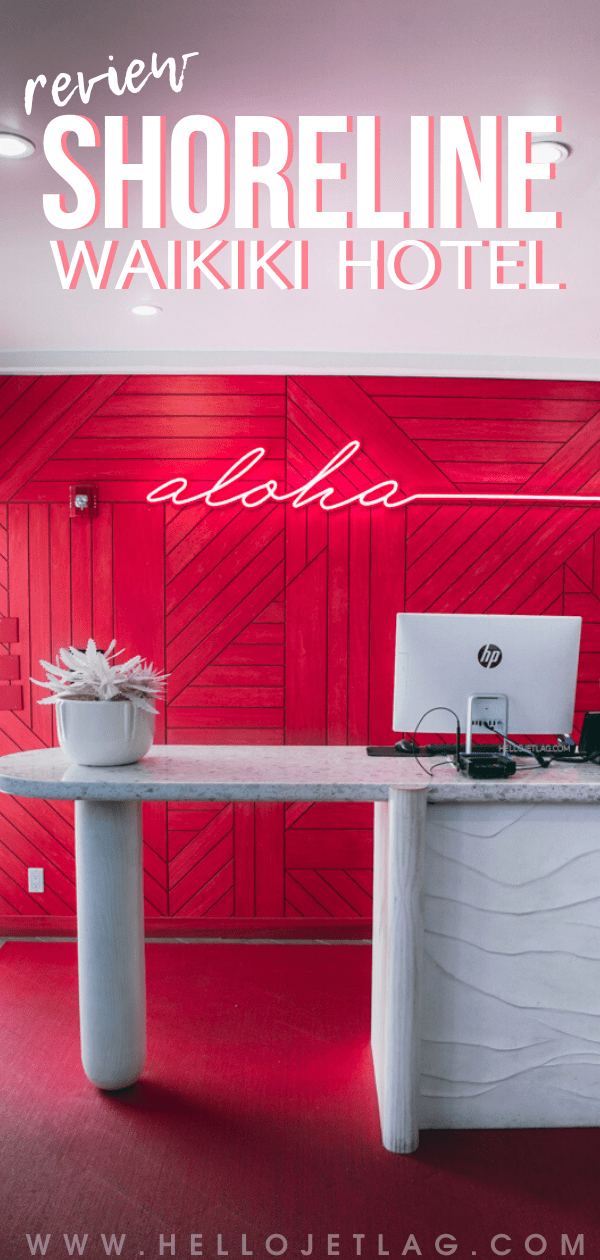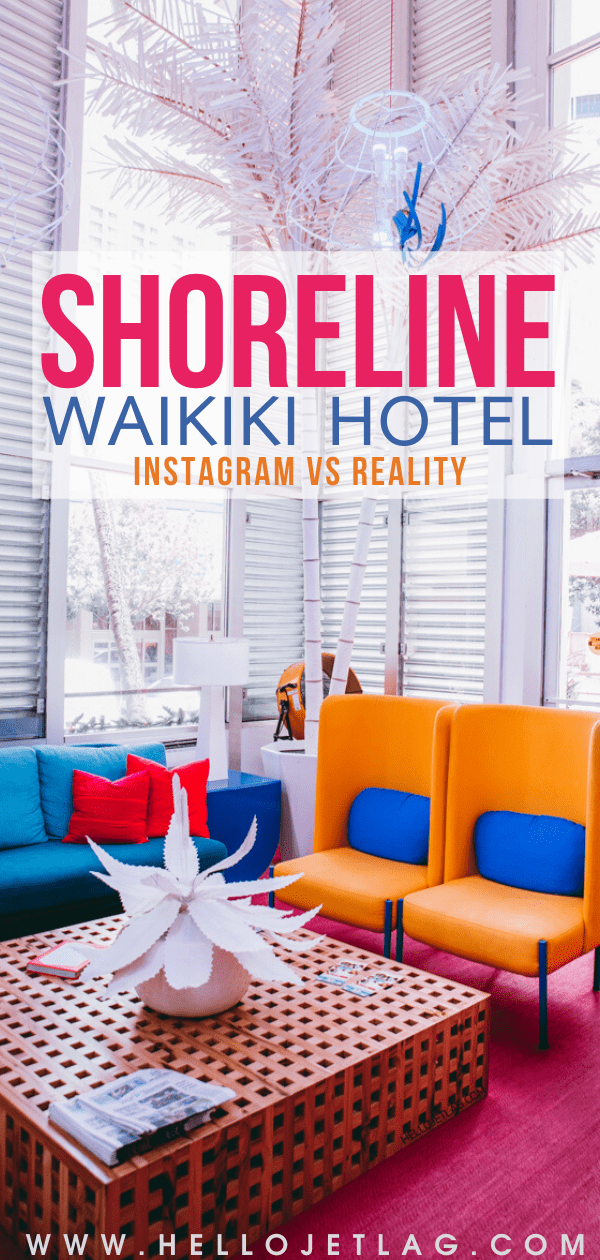 DISCLAIMER: This post is not sponsored. This post contains affiliate links which means if you click them and purchase something I receive a small commission.