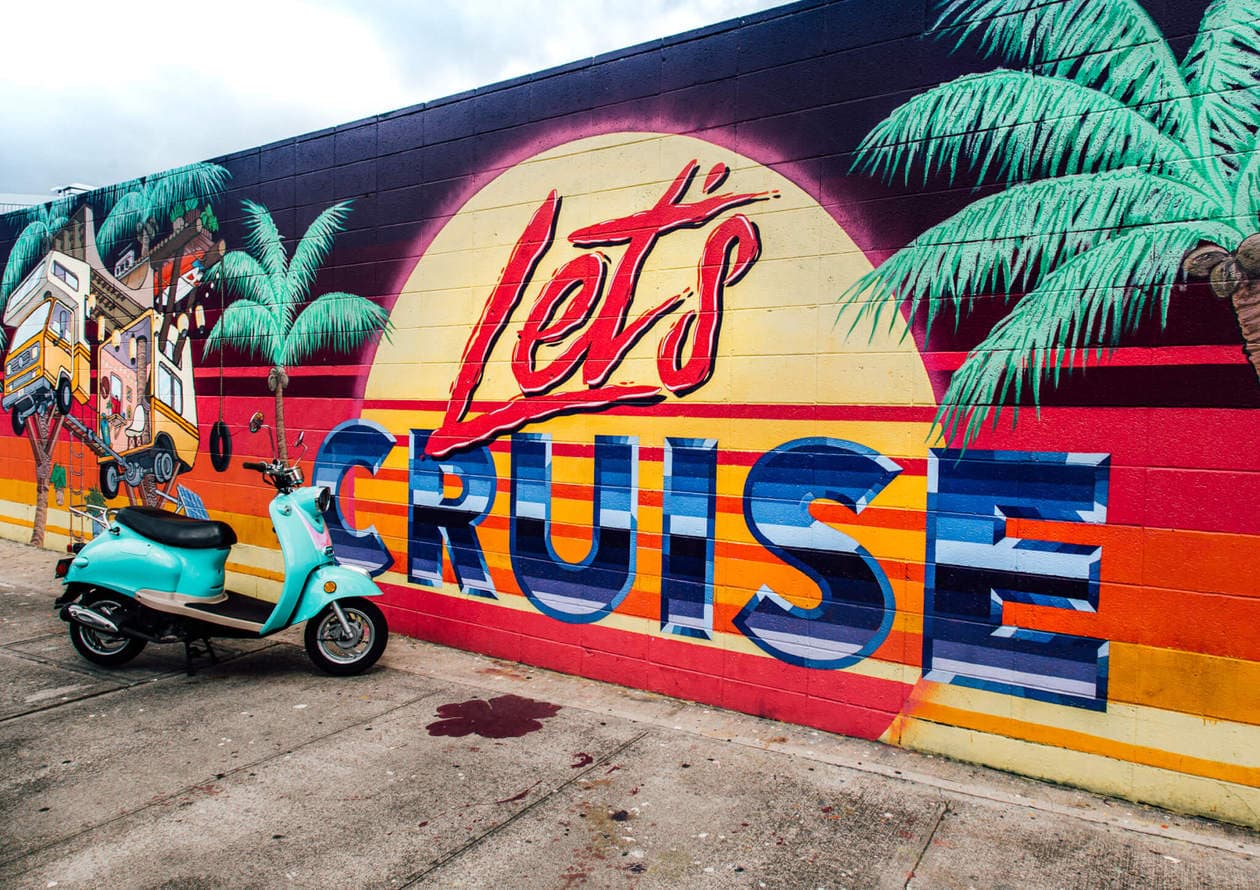 This site receives a small commission for purchases made via affiliate links.
Kakaako is an up and coming neighborhood located in between Waikiki and downtown Honolulu. It used to be an industrial ghost town filled with auto body shops and old warehouses, until a local gathering of artists breathed new life into the area by using it as their canvas. An influx of public murals sparked a new revival and trendy local businesses started popping up all over. Gawker recently voted Kakaako  as "Honolulu's hippest neighborhood," and today it is home to popular events like the monthly food truck gathering, Eat the Street. Visit Kakaako and embark on your own local micro brewery tour, discover hidden speakeasies and seek out the most Instagrammable street art Oahu has to offer.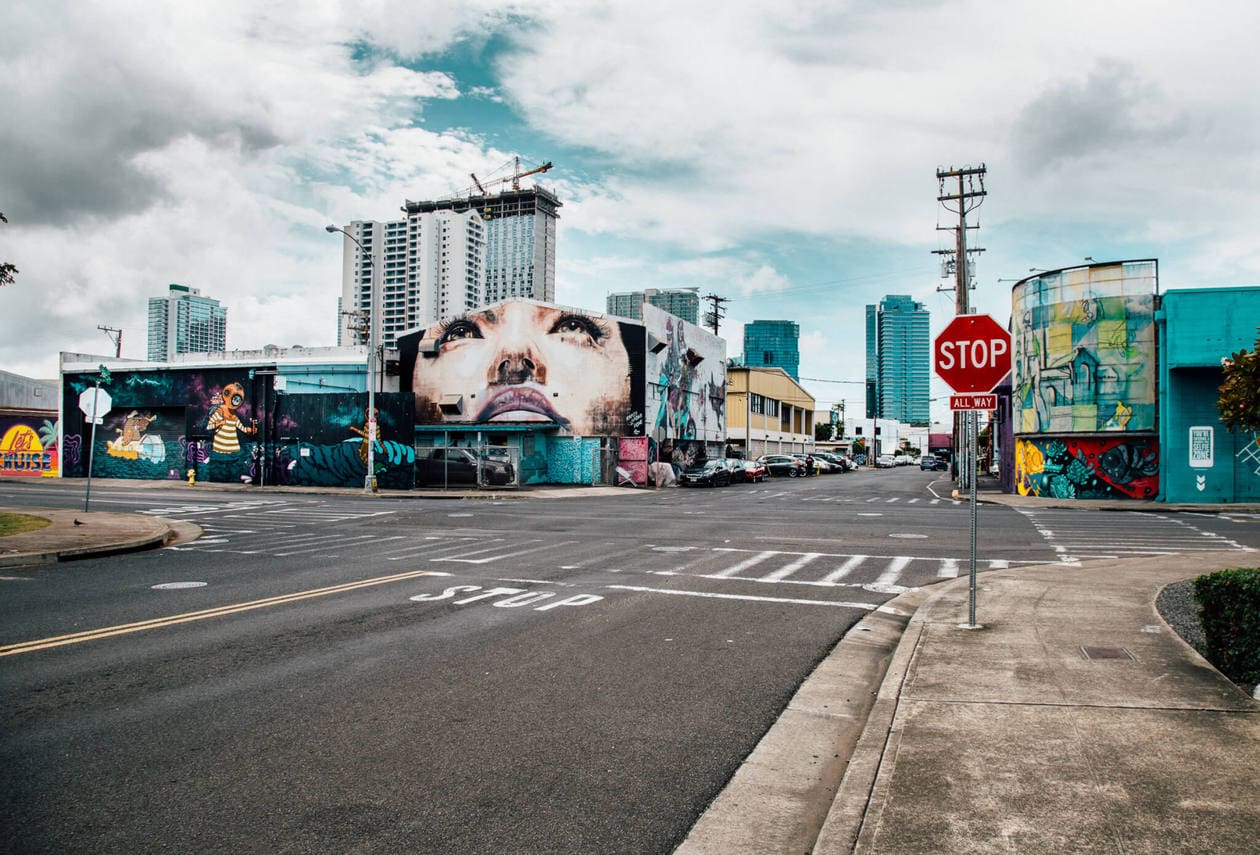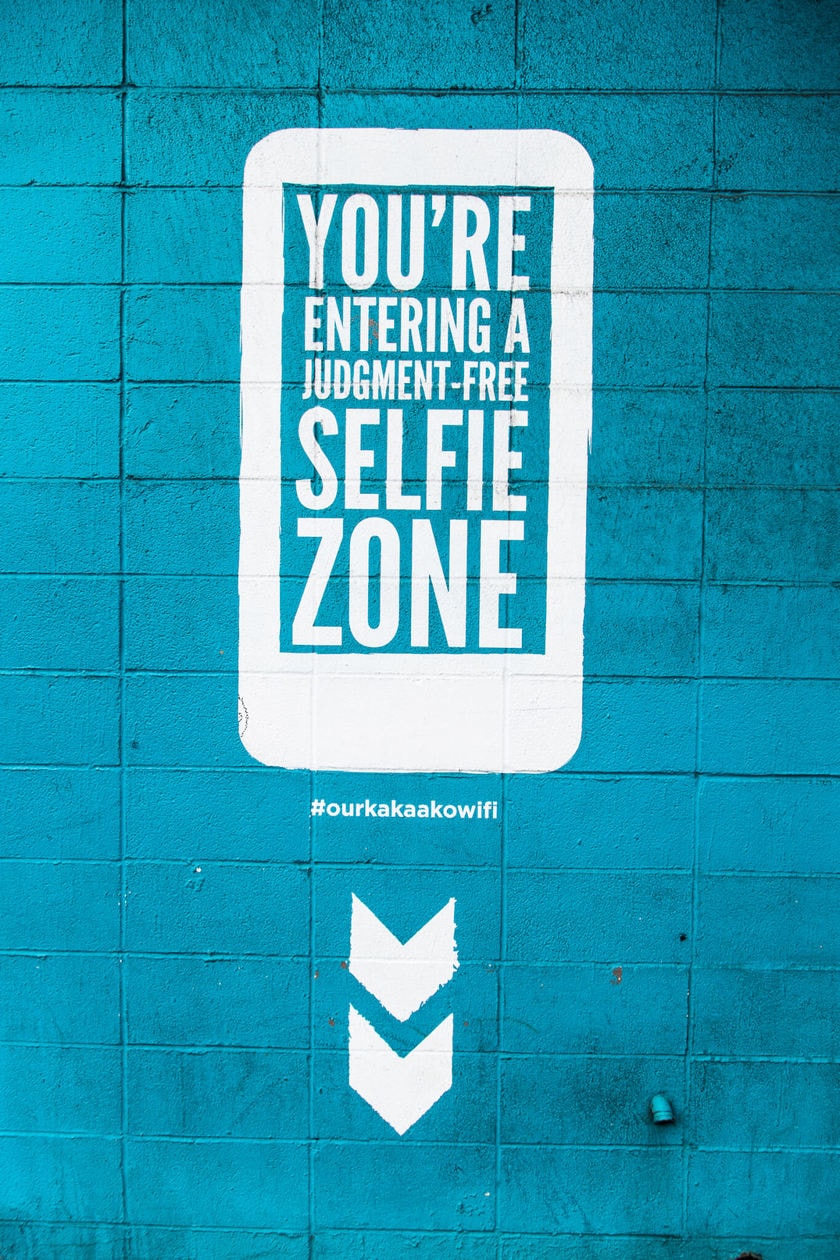 KAKAAKO MURALS BY POW! WOW!
POW! WOW! is a community of local and global artists whose goal is to engage the community through their creations. Each year, over 100 artists from all over the world come together to create murals and other forms of art in Kakaako (it's expanding to other parts of the world too!).
Driving through Kakaako looking for murals was one of the highlights of our Oahu trip. I'm not even a big fan of street art, but it felt like a scavenger hunt. With each street you turn onto, a new creation awaits.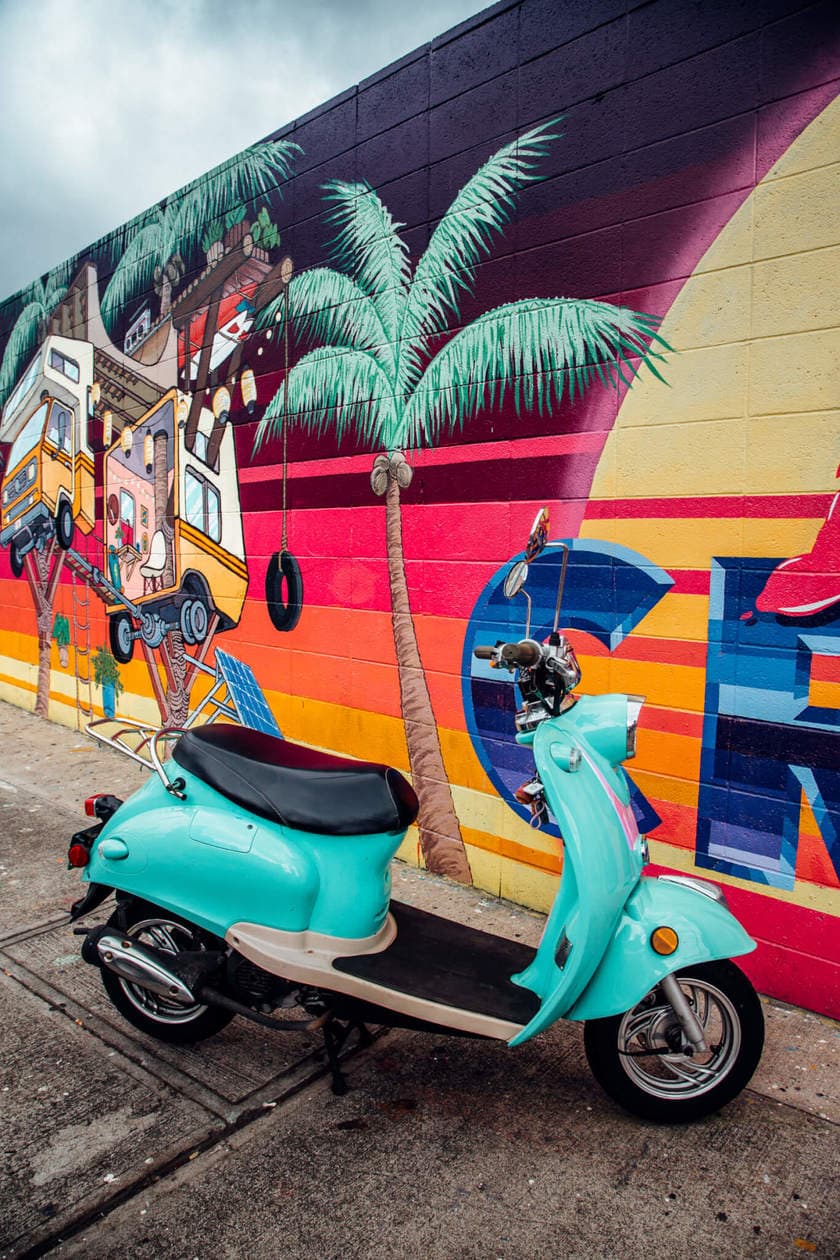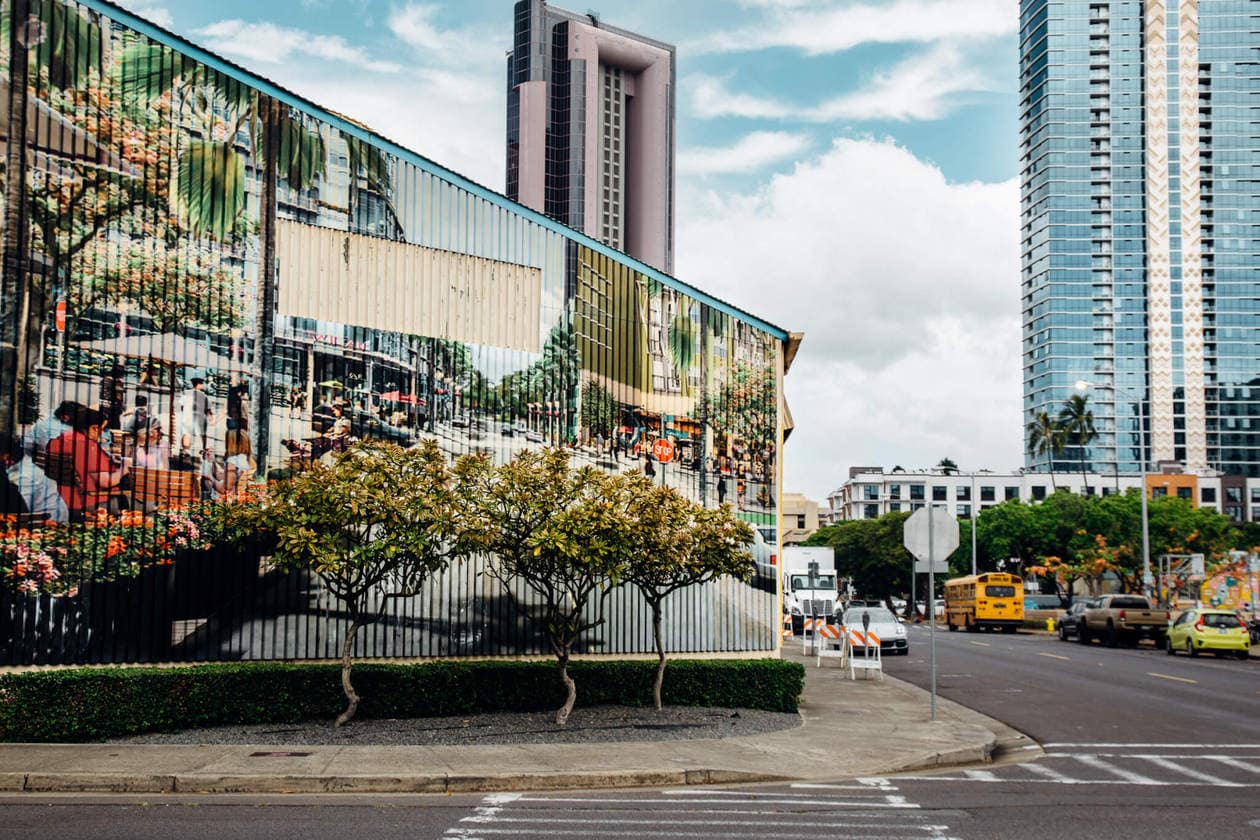 There is a map on POW! WOW!'s website with the location for every mural so you can make a list of ones you want to see, or just wander around like we did and be surprised. To view the map click here. 
A WORD TO THE WISE Kakaako is located an industrial district in a big city. As you walk through the neighborhood it's important to be aware of your surroundings and use basic common sense (as with anywhere you go).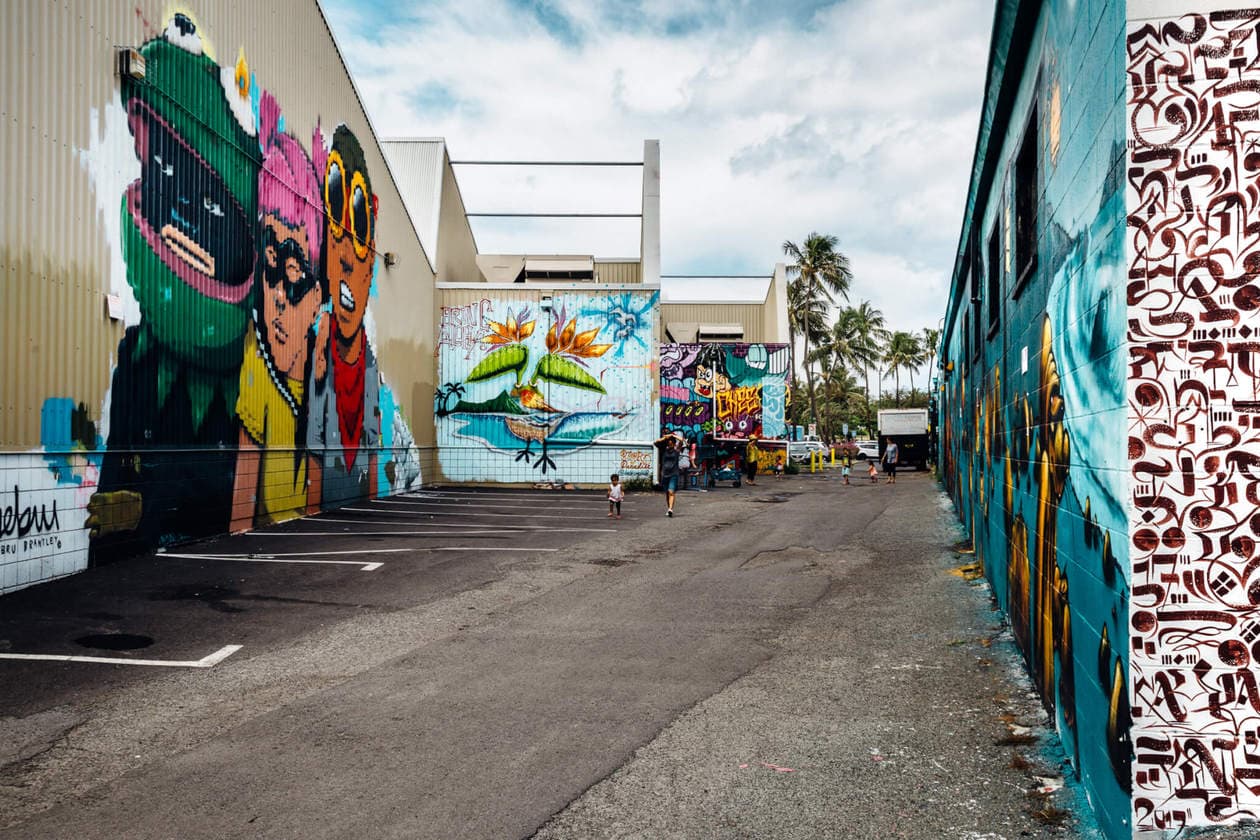 WHAT'S HAPPENING IN KAKAAKO..
Kakaako hosts a multitude of weekly and monthly events. If you happen to be in town, be sure to check these out!
EAT THE STREET
Eat the Street is a monthly event where over 40 food trucks and 7,000+ people take over Kaka'ako Park. Save your appetite and bring your camera because an Instagram worthy feast awaits.
Location: 747 Ala Moana Blvd Honolulu, HI 96813
Check out their Facebook page for information on the next event.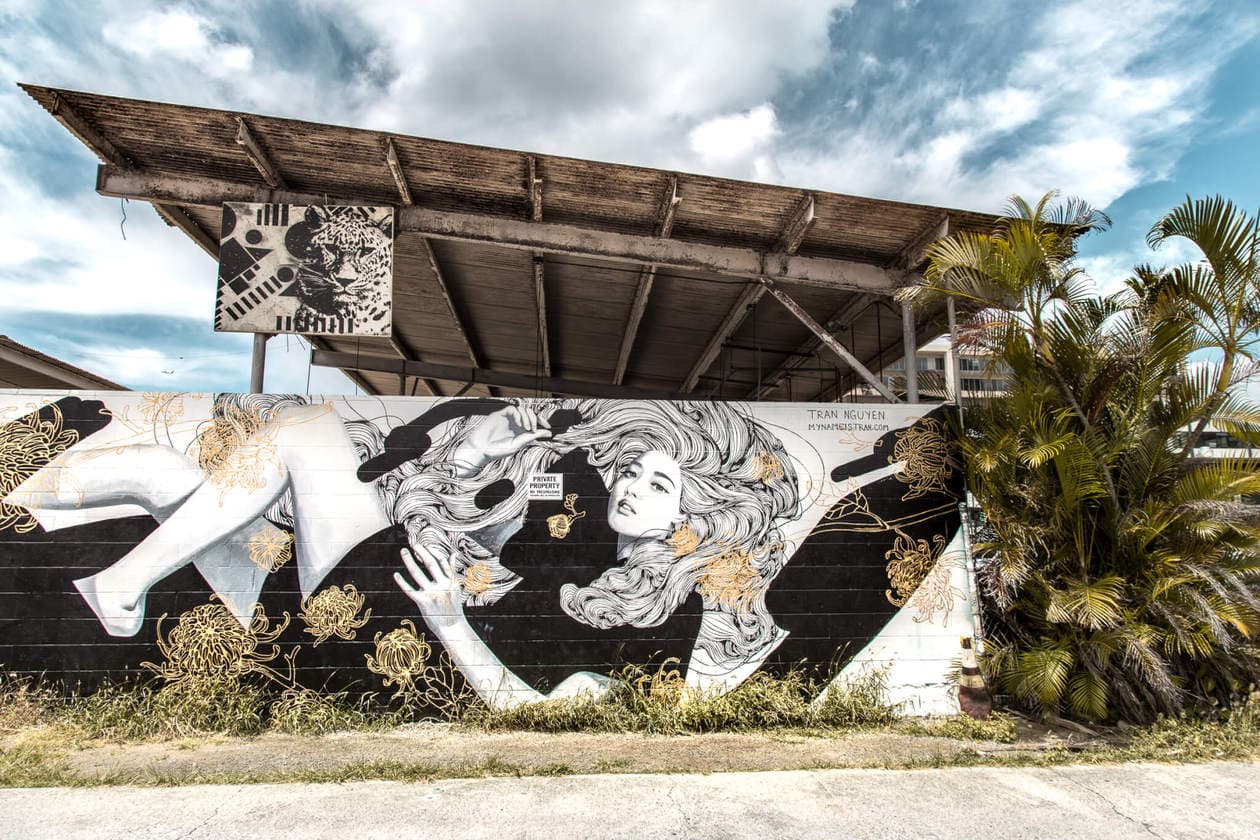 PA'AKAI MARKETPLACE
This monthly market celebrates Native Hawaiian culture and features products by local artists and merchants selling items such as jewelry, art, clothing, beauty products and more. It's a great place to pick up some unique souvenirs while also supporting the community.
Location: SALT -680 Ala Moana Blvd. Honolulu, HI
Keep an eye on SALT'S event page for the next Pa'akai Marketplace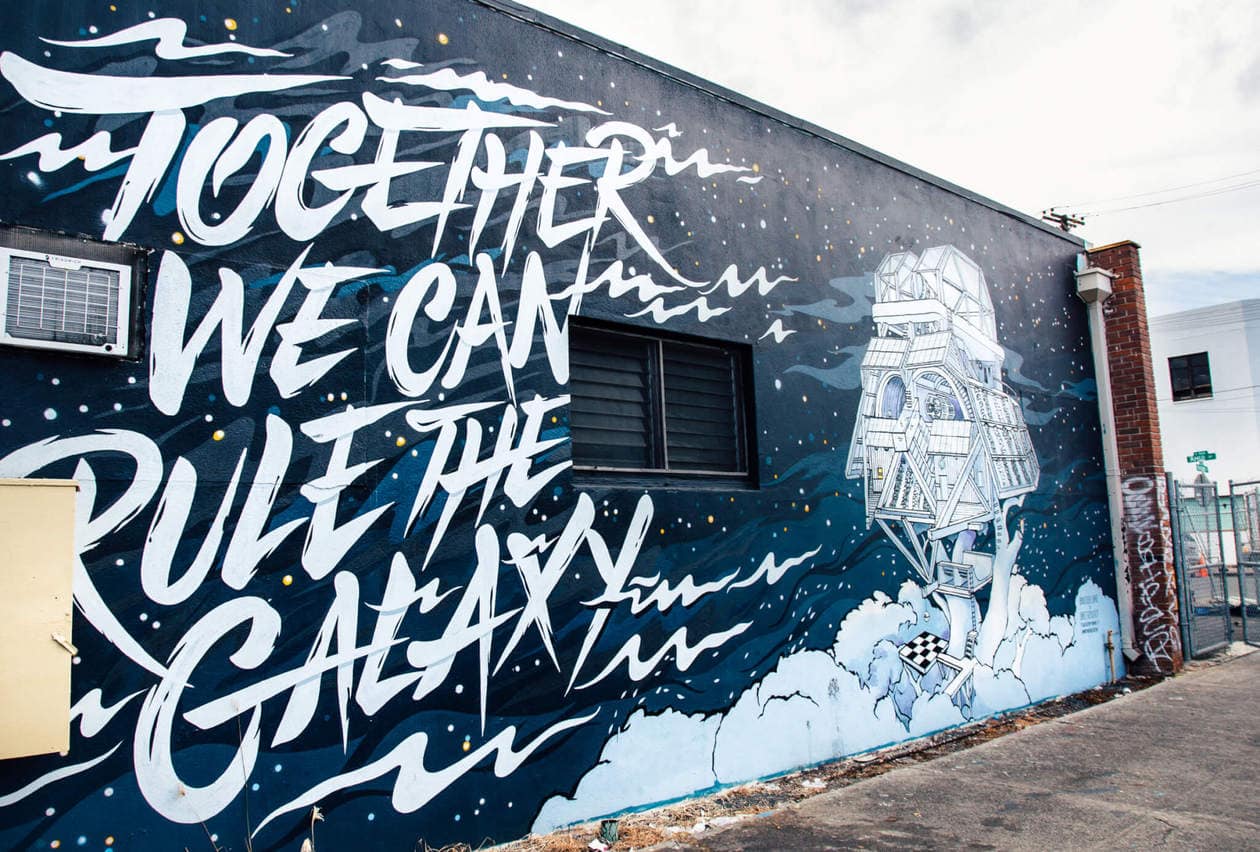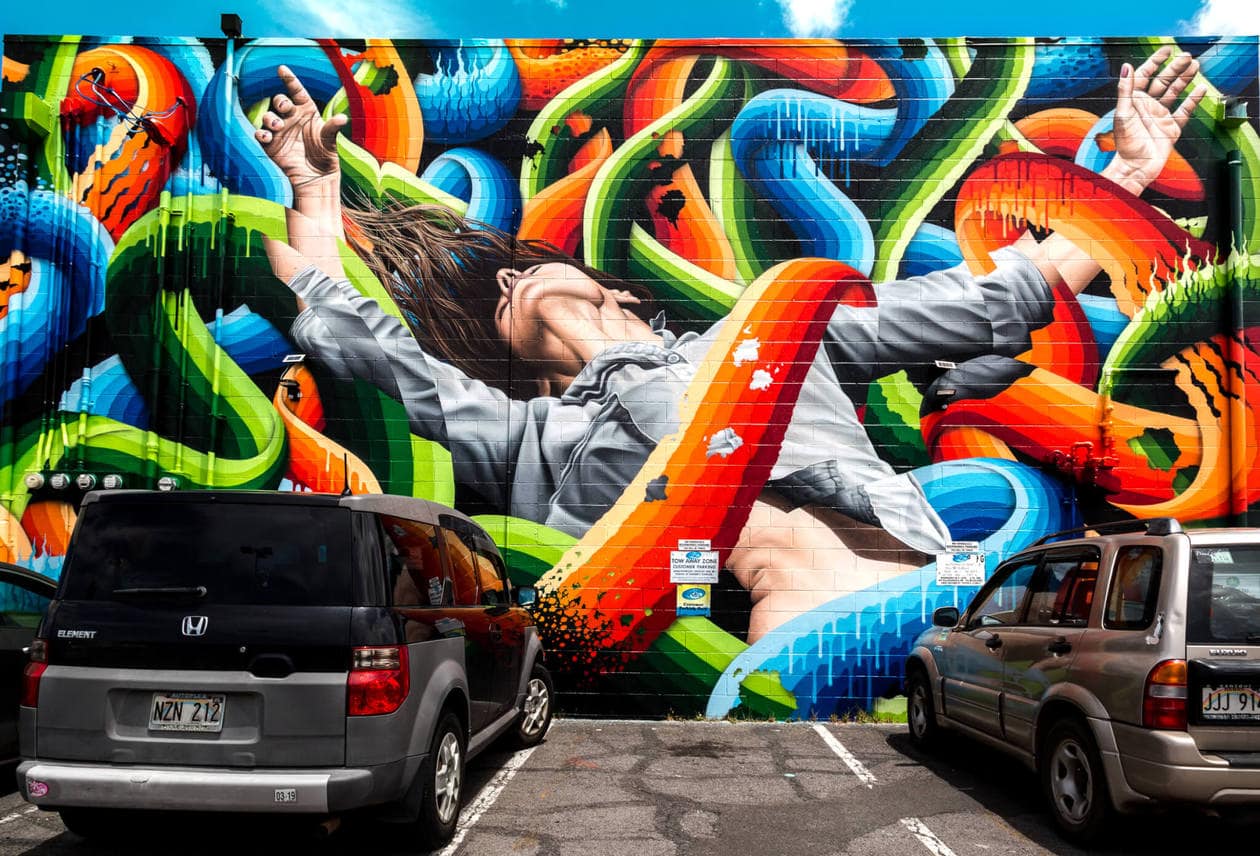 YOGA & BRUNCH
Who doesn't want a live DJ, or harp players serenading your downward dog? Once a month, SALT hosts a yoga and brunch event, where they they bring in local vendors, live music and brunch from various restaurants and cafes around town.
Location: 691 Auahi Street Honolulu, HI 96813
Keep an eye on SALT'S event page for the next date.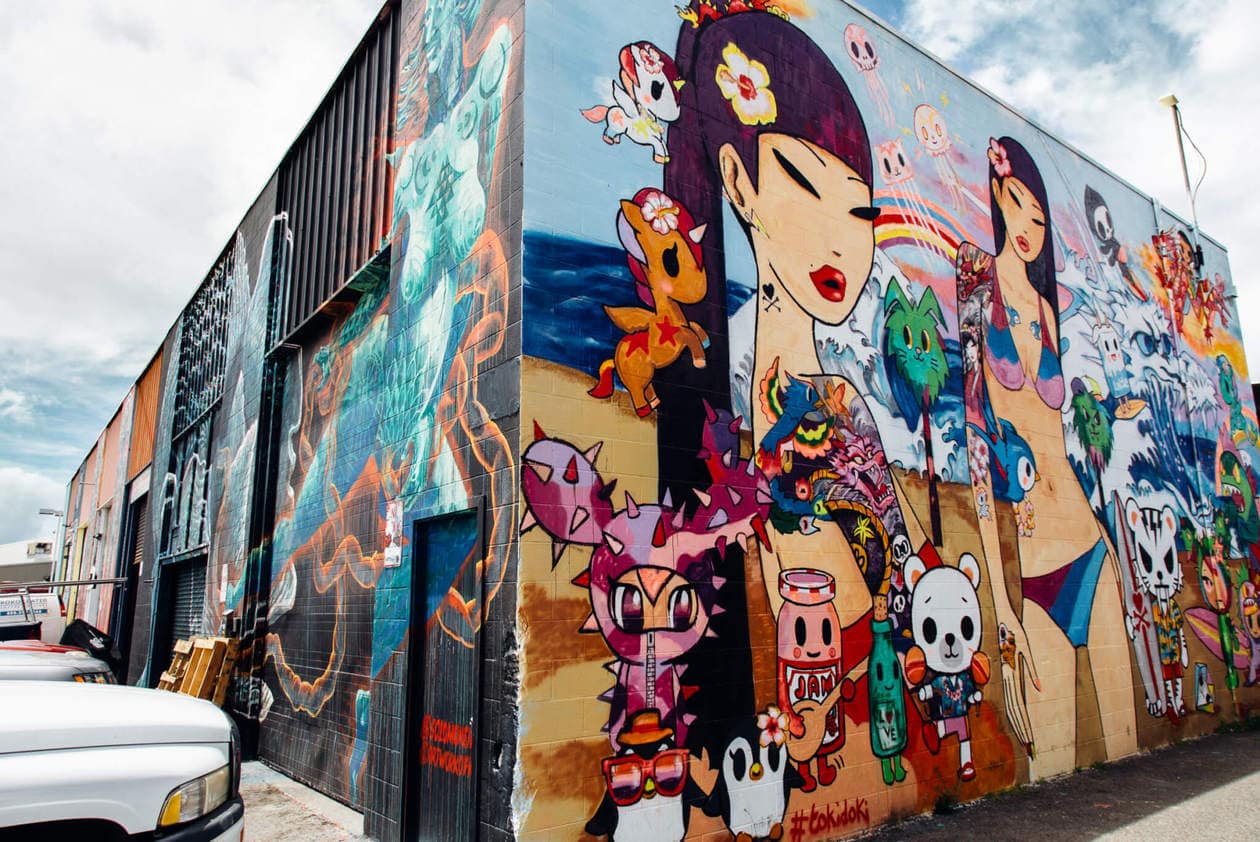 KAKAAKO FARMER'S MARKET
The Kakaako Farmer's market takes place every Saturday from 8am-12pm. Browse locally grown fruits and veggies, or grab a snack at one of the booths in market aisle. Farmer's markets are one my favorite ways to experience the local side of a destination.
Location: Ward Warehouse // Auahi Street, between Ward & Kamakee, Honolulu HI
BREWERY HOPPING IN KAKAAKO
Beer has been a part of Kakaako's history for over a century.  It was once home to to the Honolulu Brewing and Malting Co, a pre-Prohibition brewery which opened it's doors in 1900, and launched the Primo lager brand in 1901. Today, local breweries are popping up all over and reviving the neighborhood's roots. If you want to do your own beer tour, most of the breweries are within a 5 minute walk from each other.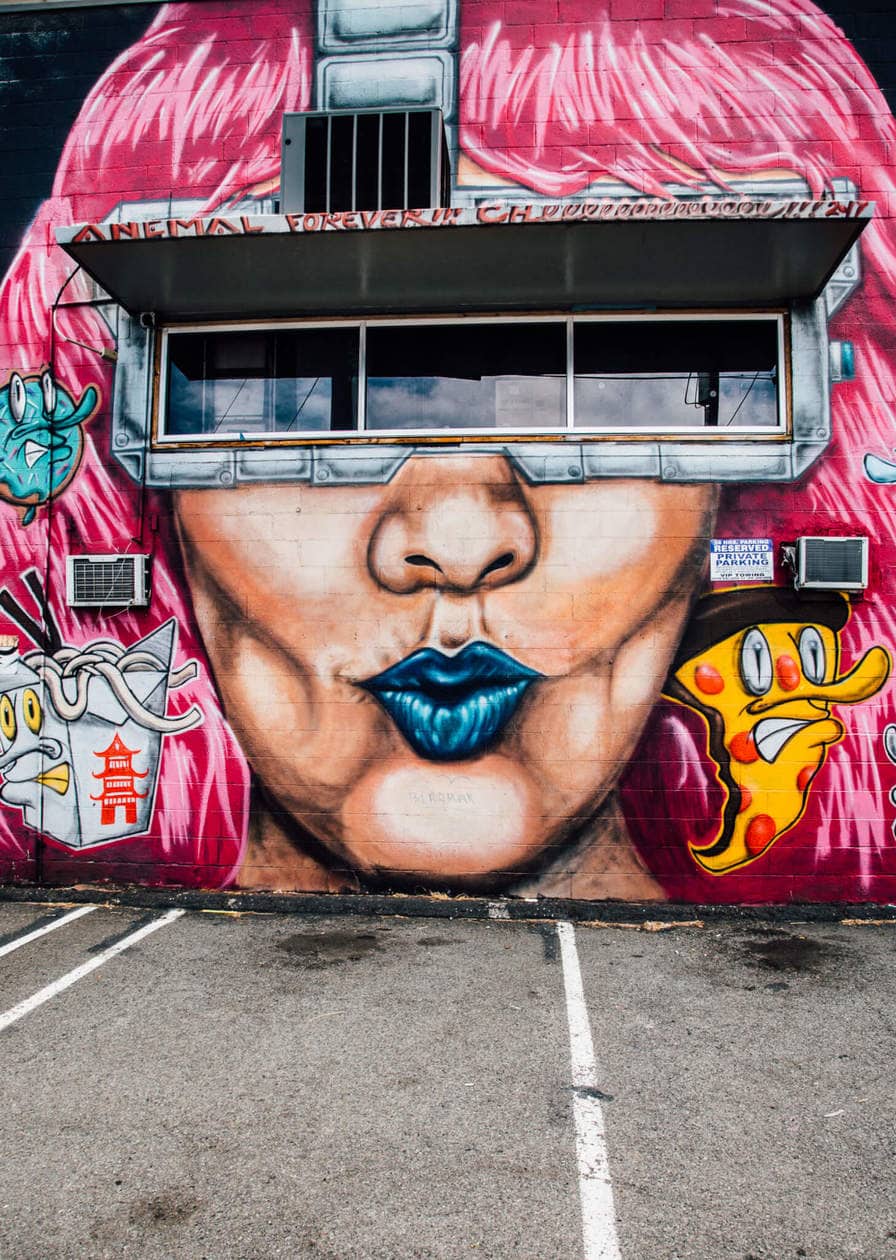 HOME OF THE BRAVE BREWING
Home of the Brave Brewing is a small brewing company located in Kakaako's popular Brewseum, a bar that doubles as a WWII museum (see the next section for more info)! Their signature Pilot Pale Ale and 442 Go for Broke are brewed in the former Home of the Brave Victory Club below the Brewseum's 1940's style speakeasy.
Location: 901 Waimanu Street, Honolulu HI 96814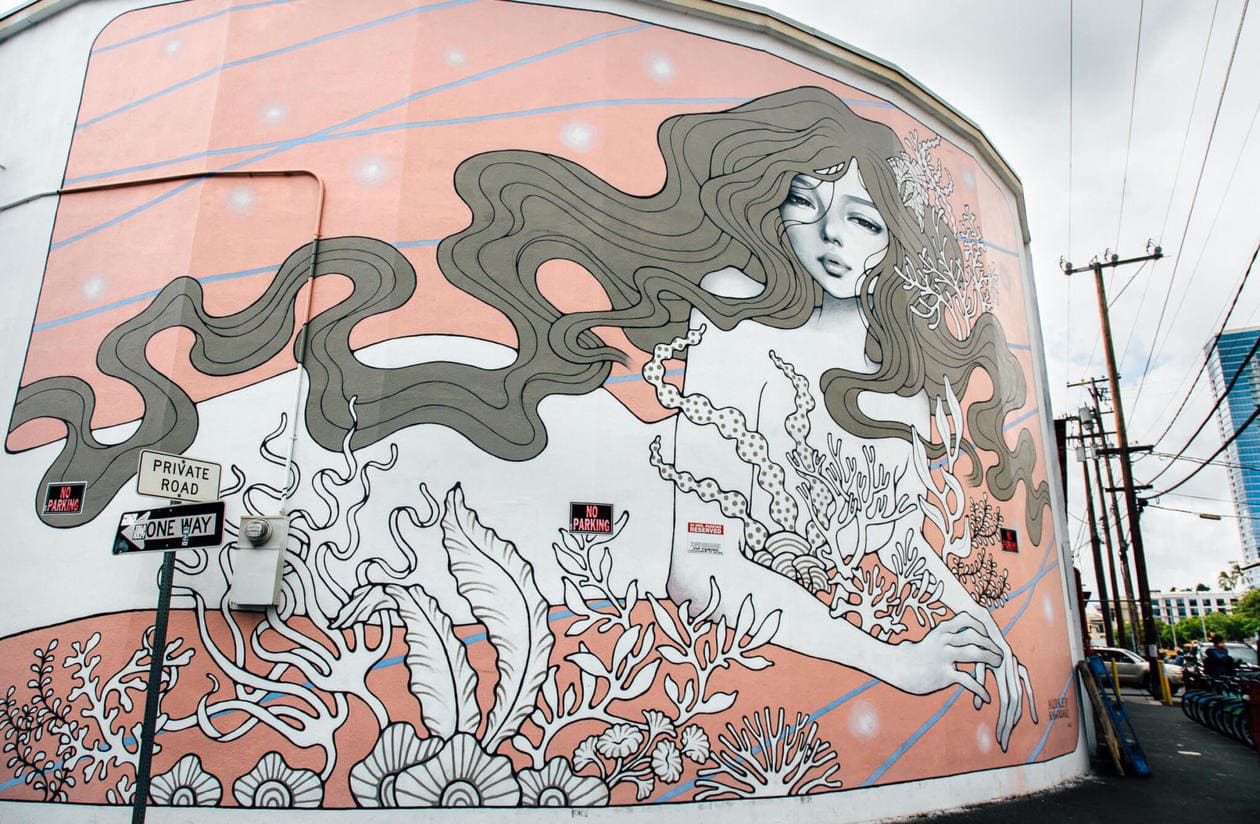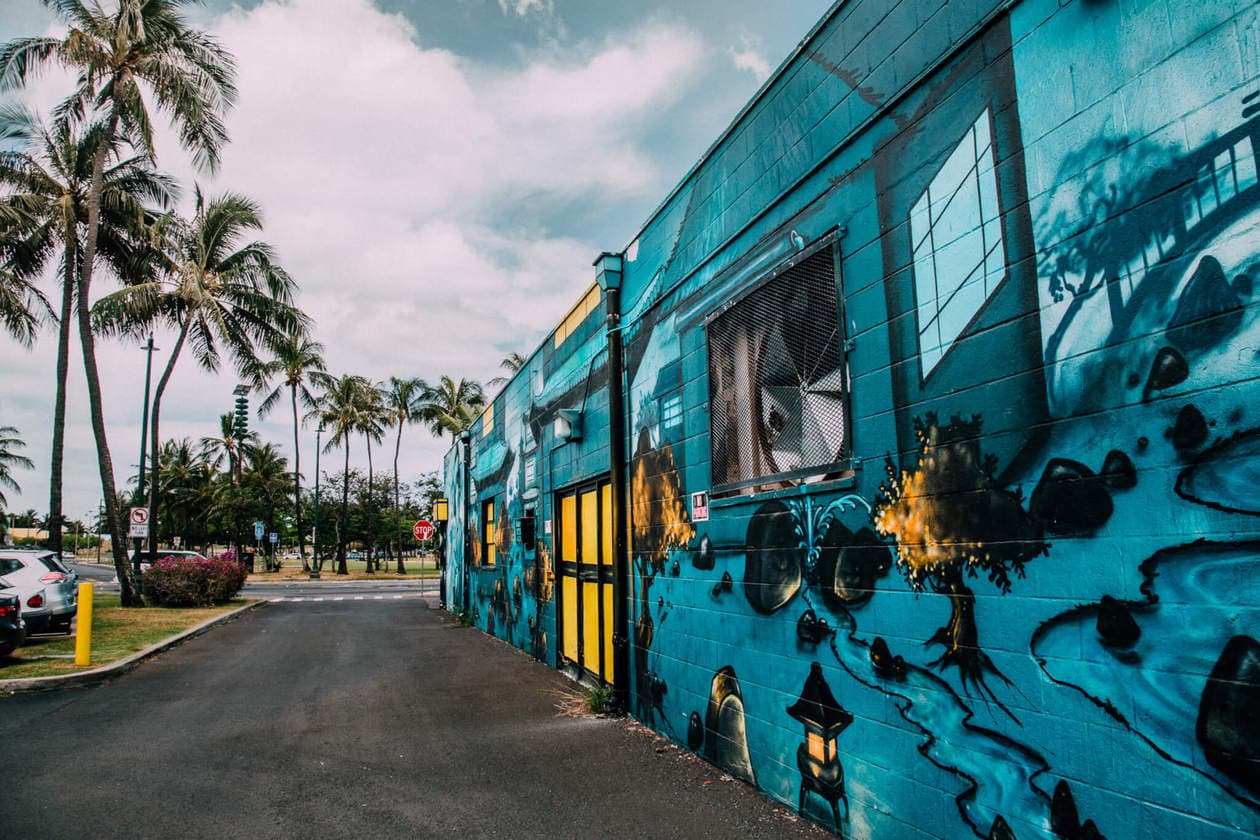 HONOLULU BEERWORKS
Honolulu Beerworks is a craft microbrewery in the heart of Kakaako. It is located in an open air warehouse, with a small beer garden in the back. Check out their coconut hefeweizen or their honey citrus saison. Honolulu Beerworks has also been said to make some of the best IPA's on the island.
Location: 28 Cooke St. Honolulu, HI 96813
WAIKIKI BREWING
Waikiki Brewing recently opened their 2nd location in Kakaako, on Queen Street. All of their beer is brewed on site in their 20 barrel brewhouse. Stop in for happy hour everyday from 3pm-5pm for $5 pints and $12 growlers. Also, be sure to try their Blackstrap Molasses Porter, which won the silver medal at the 2017 Great American Beer Festival.
Location: 831 Queen Street, Honolulu, HI 96813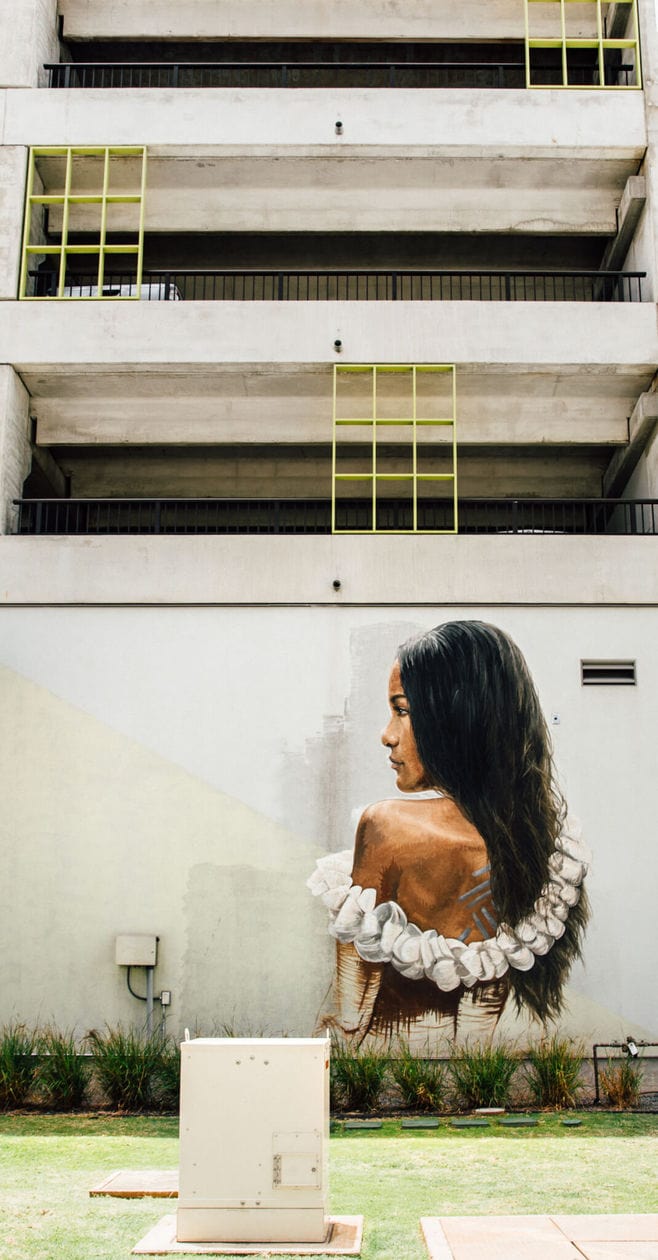 ALOHA BEER COMPANY
Aloha Beer Company is a locally owned and operated brewery handcrafting their rotating selection of beers on site. They also offer a light menu of small plates, charcuterie boards and sandwiches, designed to pair with their beers.
Location: 700 Queen St, Honolulu, HI 96813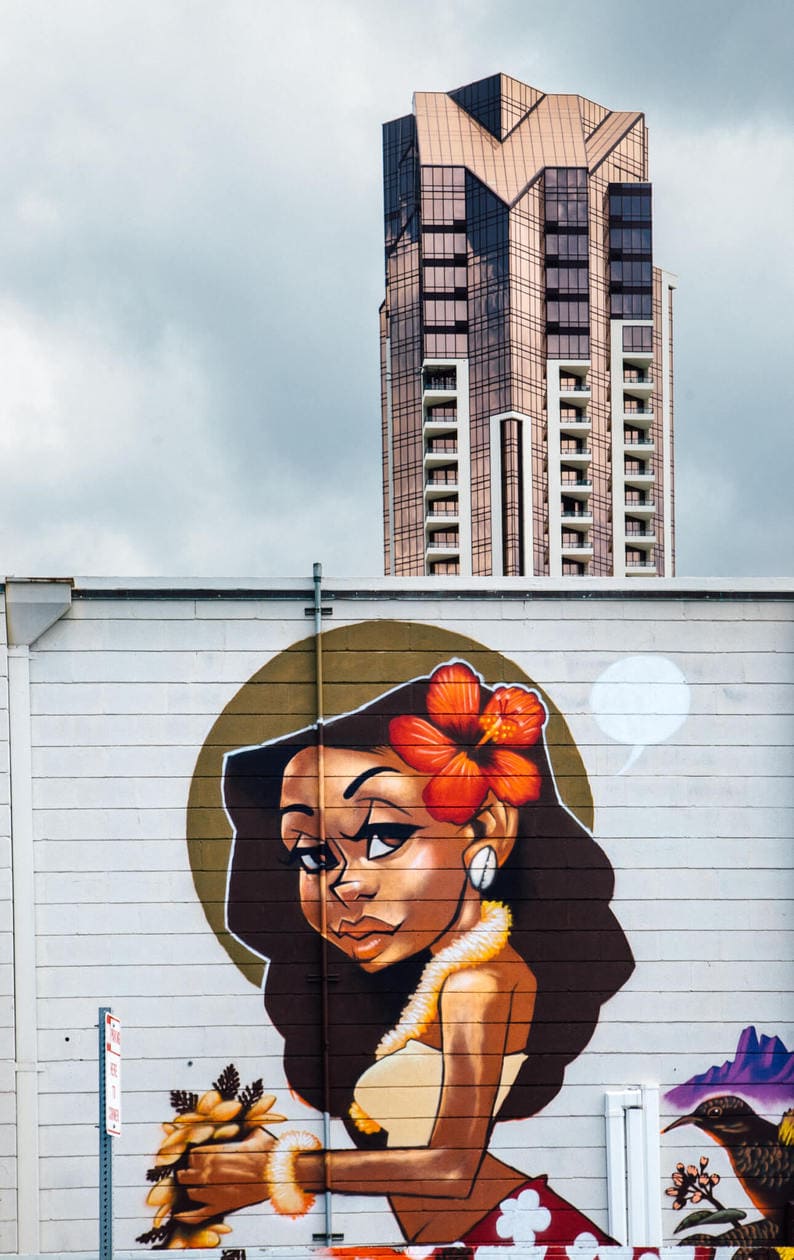 ALSO IN KAKAAKO… // STREET TACOS, KARAOKE & WATERMELON SOJU
THE BREWSEUM
The Brewseum is a super unique bar and brewery that doubles as a WWII museum. Sip on your beer as model bomber planes fly overheard. Military memorabilia and artifacts line the walls, and they even have an old 1945 Army jeep that you can take pictures in. The Brewseum hosts weekly game nights so stop in for trivia or Battleship Bingo. Also be sure to go upstairs and check out their 1940's tiki style speakeasy, the Wiki Waki Woo (ask the owners for the special knock password to gain entry), where you can taste the Brewseum's signature beers from their Home of the Brave Brewing Company.
For upcoming events and more information click here.
Location: 901 Waimanu Street, Honolulu HI 96814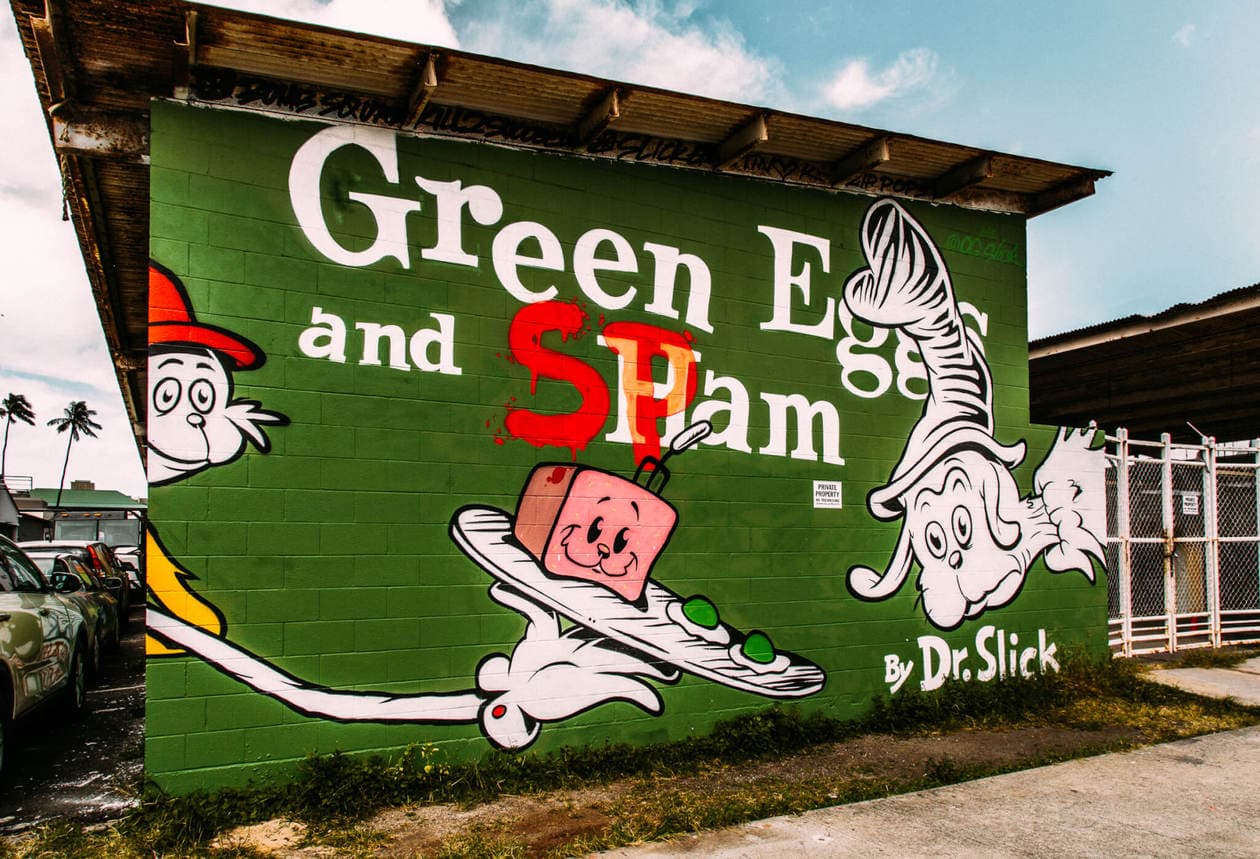 THYDA'S TACOS
Thydas Tacos is a food truck located on Queen St. in Kakaako, and they serve up LA street style Mexican food. They have an impressive 5 star average on Yelp and their menu items range from burritos and mulitas, to quesadillas and tacos. They also have jackfruit options if you're a vegetarian!
Also, if you're in Oahu on a Tuesday, be sure to stop by for their $2 taco Tuesday special!
Location: 1034 Queen St Honolulu, Hi 96814
Monday: 11am-2pm | Tues-Thursday: 11am-5pm | Friday: 11am-3pm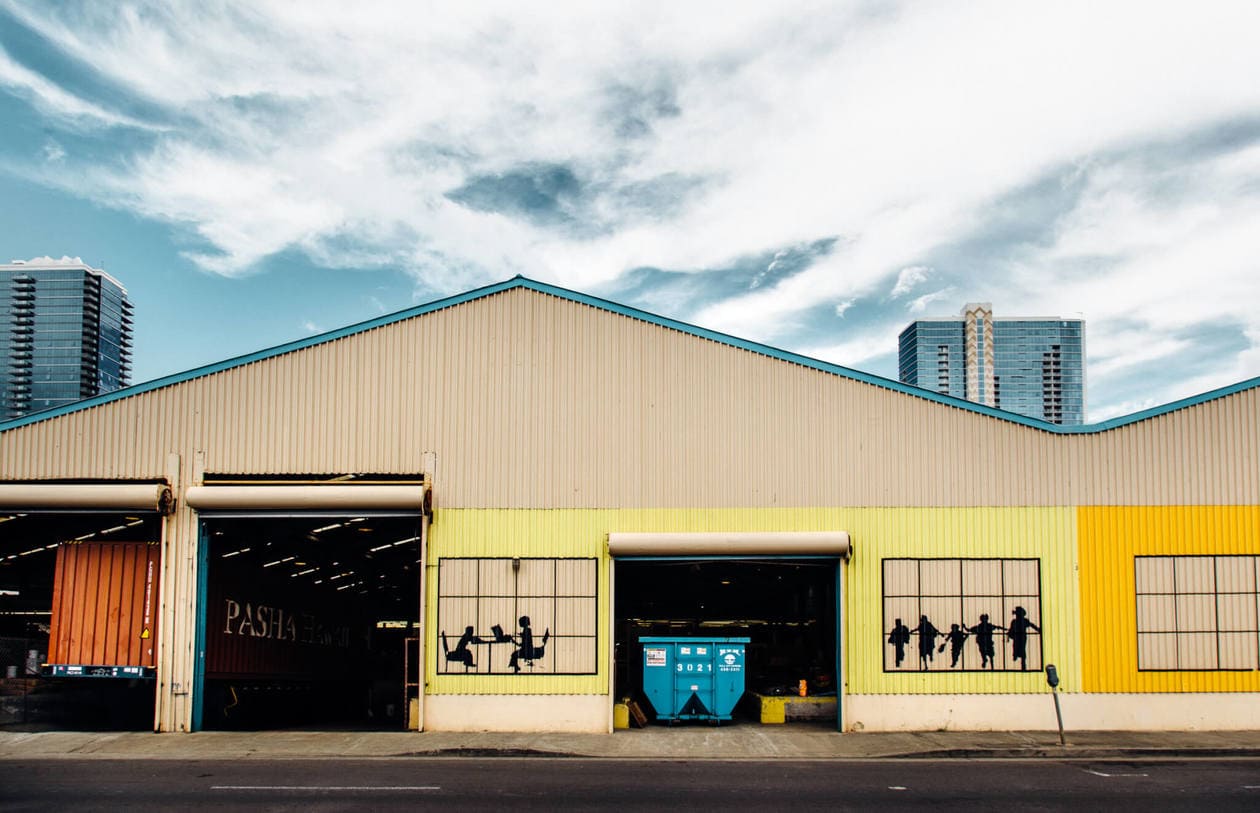 CAFE DUCK BUTT
Cafe Duck Butt is a local Korean bar where you can sing karaoke, eat Korean food and drink soju out of a watermelon. Does it get any better? FYI it's located in a nondescript warehouse and can be a little hard to find (I'M recommending a hard to find bar? surprise surprise..).
Location: 901 Kawaiahao St Honolulu, HI 96814
---
RELATED POST: THIS BERLIN BAR IS LOCATED ON THE ROOF OF A SHOPPING MALL 
---

SALT
SALT is a an outdoor mall in Kakaako, and it's basically the neighborhood hub for local businesses, restaurants and shops. They also host events like yoga, the Pa'akai marketplace and the popular SALT bar crawl. The complex takes up an entire city block is a cool place to walk around after mural hunting.
Location: 691 Auahi Street Honolulu, HI 96813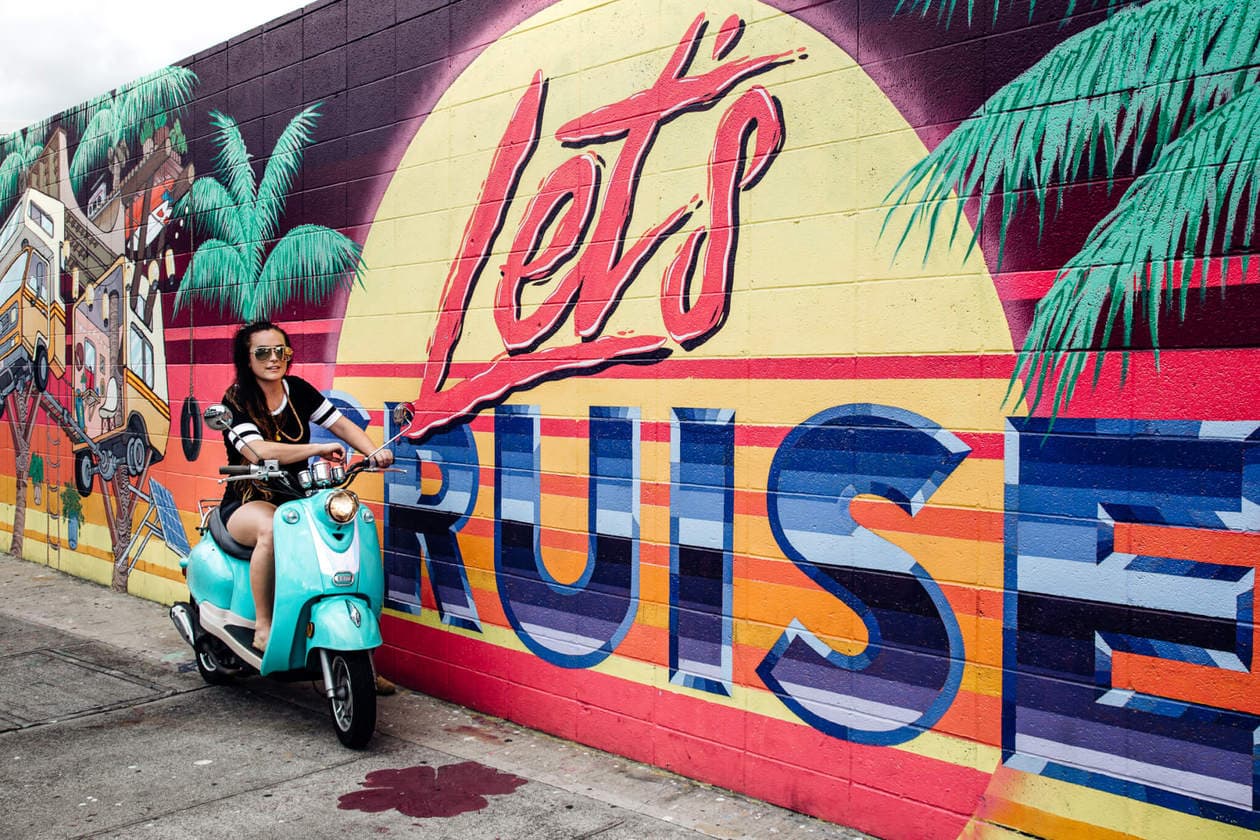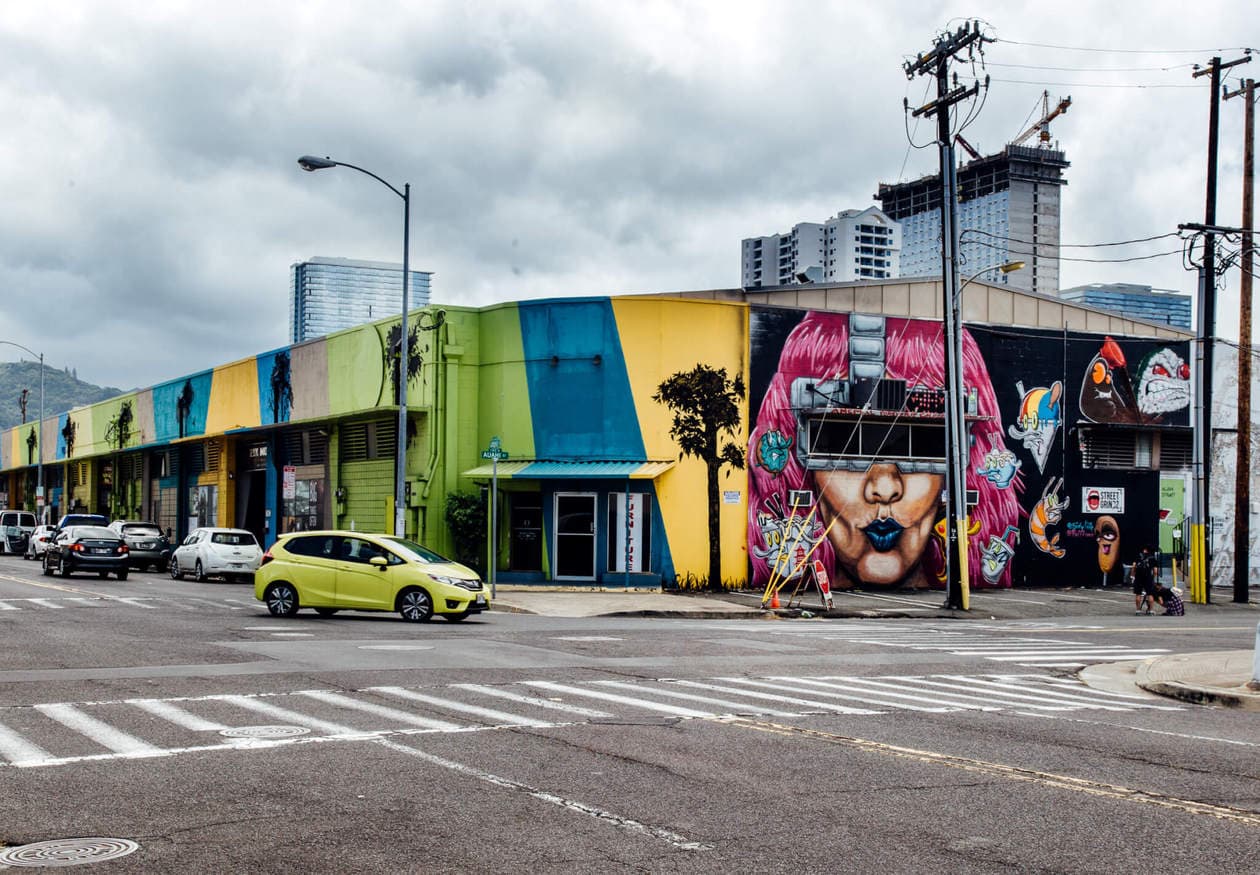 CHUBBIES BURGERS
Chubbies is a popular food truck serving up 50's style hamburgers, aka smash burgers. Their beef is island raised and grass fed – free of hormones and antibiotics. Chubbies has a small menu of only 3 burgers (no vegetarian option yet, unfortunately) and 3 styles of crinkle cut fries, but they've amassed a cult-like fan base. Check them out on Auahi St. next to Starbucks and Jamba Juice.
Location: 960 Auahi st, Honolulu HI 96814
Tuesday-Sunday: 11am-3pm and 5pm-9pm | Closed Mondays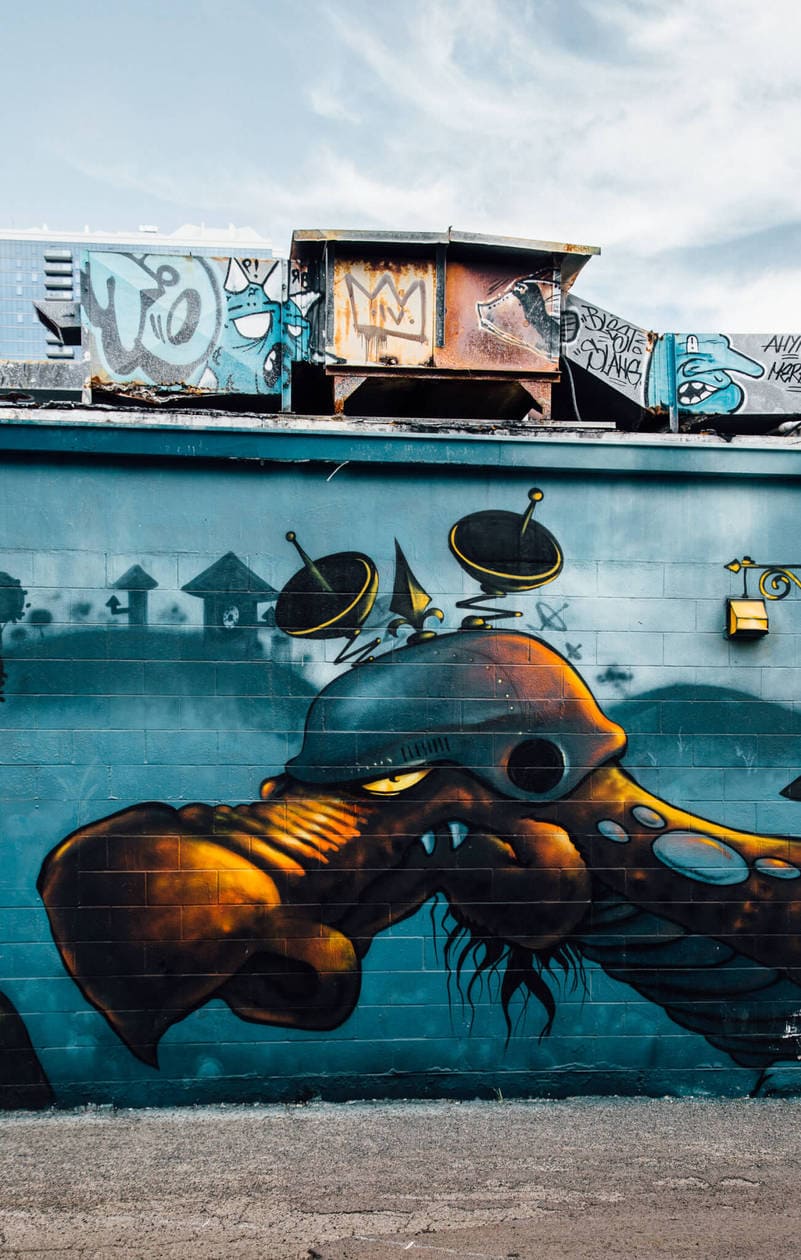 Did I miss anything? Where are your favorite places to go in Kakaako?
---
PIN IT