Aside from the hordes of couples taking wedding photos beneath the lit up Hawaii Theater sign, a visit to Chinatown Honolulu is not usually on people's list of things to do in Oahu.
The area's longstanding reputation as being seedy and dangerous is slowly fading away thanks to the influx of award winning restaurants, art galleries, boutiques, and markets.
My sister Shannon lives in Chinatown so we have explored it quite a bit during my visits over the years. Keep reading for a list of her recommendations, from things to do, places to eat and bars to hop.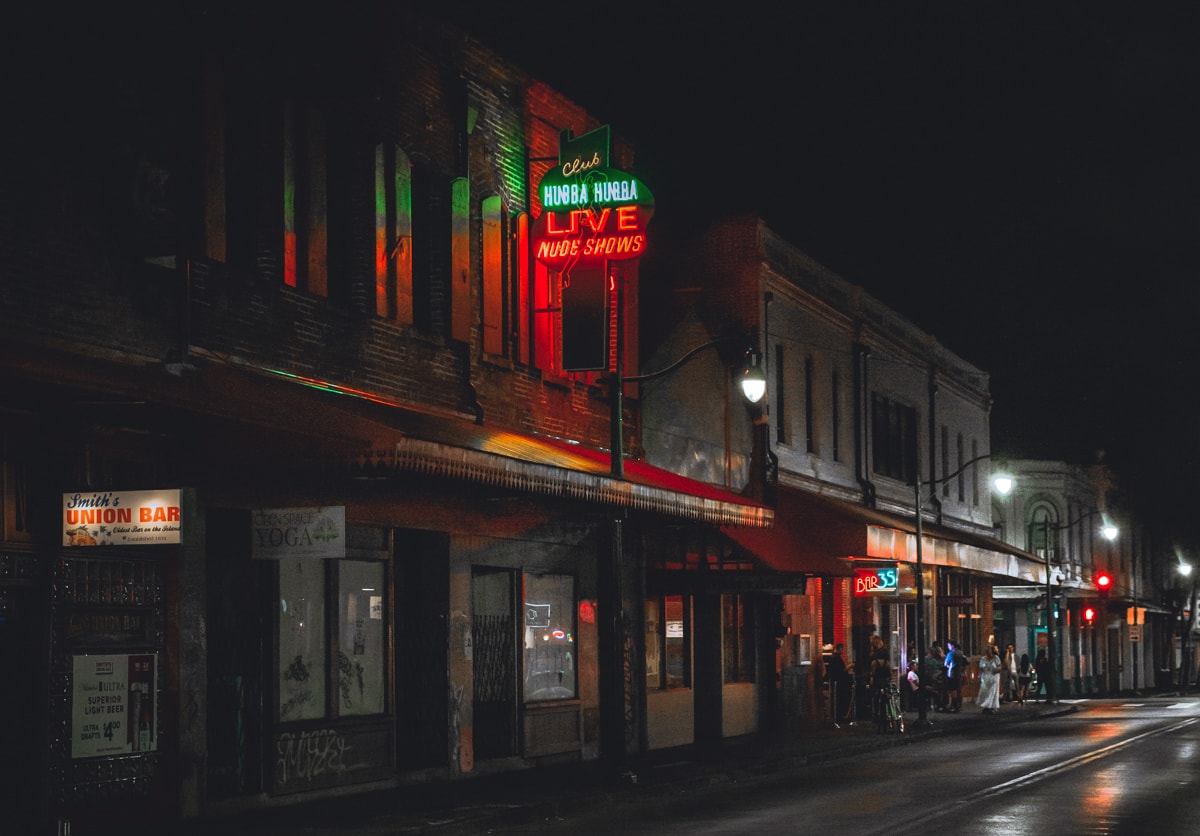 THE HISTORY OF CHINATOWN HONOLULU // PLAGUES, FIRES & A RED LIGHT DISTRICT
During the mid 1800's, an influx of immigrants traveled from China to work on Hawaii's sugar plantations. After their contracts at the plantations ended, many of the laborers opened up shops and restaurants near the harbor and the area began to develop into what is now known as Honolulu's historic Chinatown, the oldest Chinatown in the United States
THE BUBONIC PLAGUE & THE CHINATOWN FIRE
Chinatown's poor sewage disposal, regular flooding, dense population and rat infestation made it a prime breeding ground for disease and in the late 1800's, the neighborhood experienced an outbreak of the Bubonic Plague.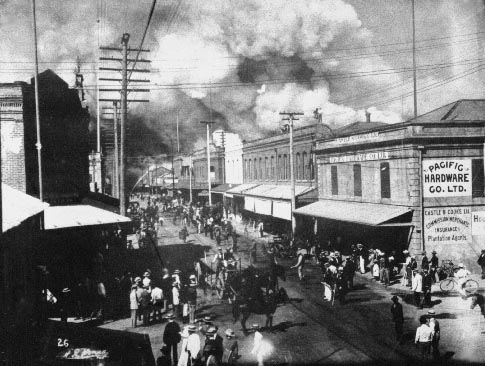 The Board of Health attempted to control the outbreak by setting off a series of controlled burns but on January 20, 1900, they lost control of one of the burns which ignited a massive fire. The fire burned for 17 days and spread all the way down to the wharf. It ended up claiming 38 acres, 4,000 homes and left over 7,000 people homeless.
RED LIGHT DISTRICT DAYS
During WWII, the military presence in Hawaii expanded and the number of soldiers vastly outnumbered civilians. Given its close proximity to the harbor, Chinatown became a playground for military members. The area developed into a red light district filled with bars, tattoo parlors, gambling halls and brothels (also known as "boogie houses").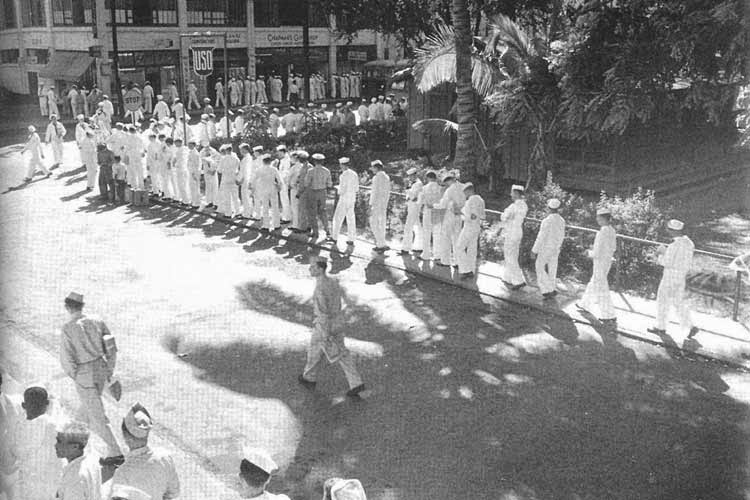 Today, Chinatown is in the process of a new revival. It's a lively melting pot of culture and history, and if you're looking for something a little different on Oahu, there is a lot to explore.
---
RELATED POST: KAKA'AKO // A GUIDE TO HONOLULU'S COOLEST NEIGHBORHOOD
---
THINGS TO DO IN CHINATOWN HONOLULU
VISIT THE HAWAII THEATER
When the Hawaii Theater opened in 1922, it was deemed "The Pride of the Pacific," and throughout the decades the theater has hosted everything from Vaudeville entertainment, silent films, orchestras and live shows.
Today you can visit the Hawaii Theater and see a variety of live acts from popular touring musicians and comedians, local cultural performances, musicals and more. If you don't have time to see a show, it's worth stopping by to take some photos under the famous lit up Hawaii Theater sign.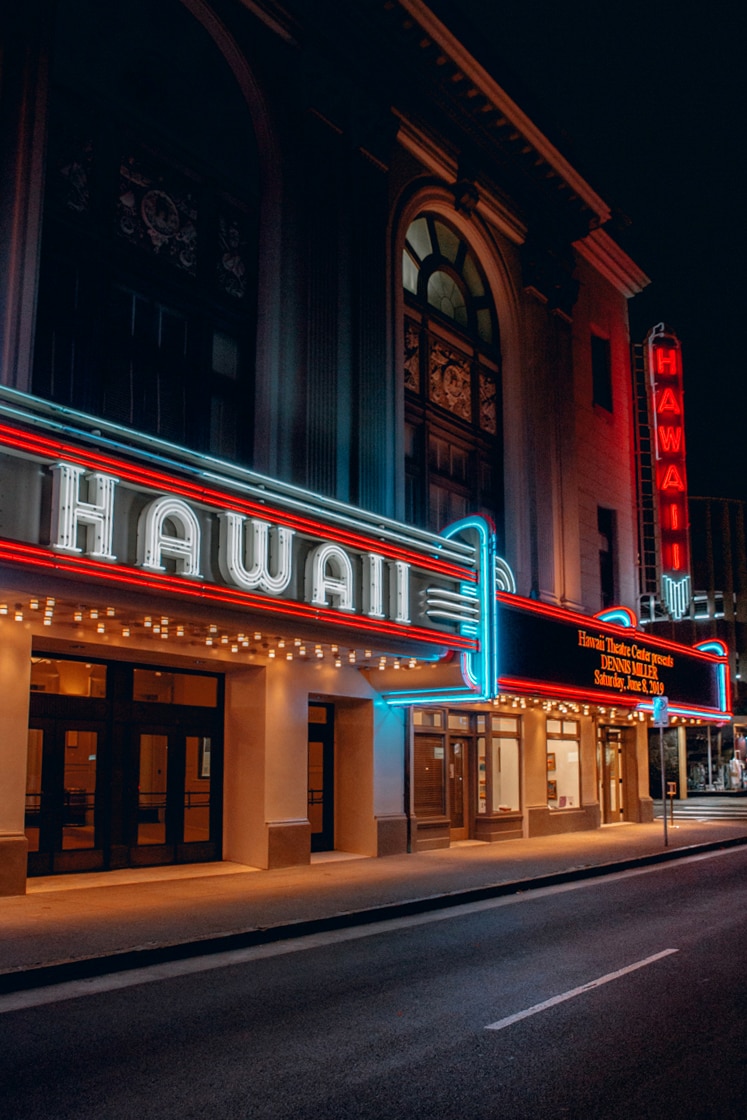 BUY CHEAP LEIS ON MAUNAKEA ST.
One of Shannon's best local tips is to buy your Hawaiian leis in Chinatown. Not only are they some of the cheapest places to get leis on the island, but you'll also be supporting local businesses (vs chain grocery stores).
The leis found in the shops on Maunakea St. are handmade and you can even make special requests if you'd like specific flowers or colors. You can find fresh ones starting at $6, or if you're on a real budget.. grab a day old lei for around $3.
Whenever we visit, Shannon always greets us at the airport with leis that she buys in Chinatown and they are gorgeous.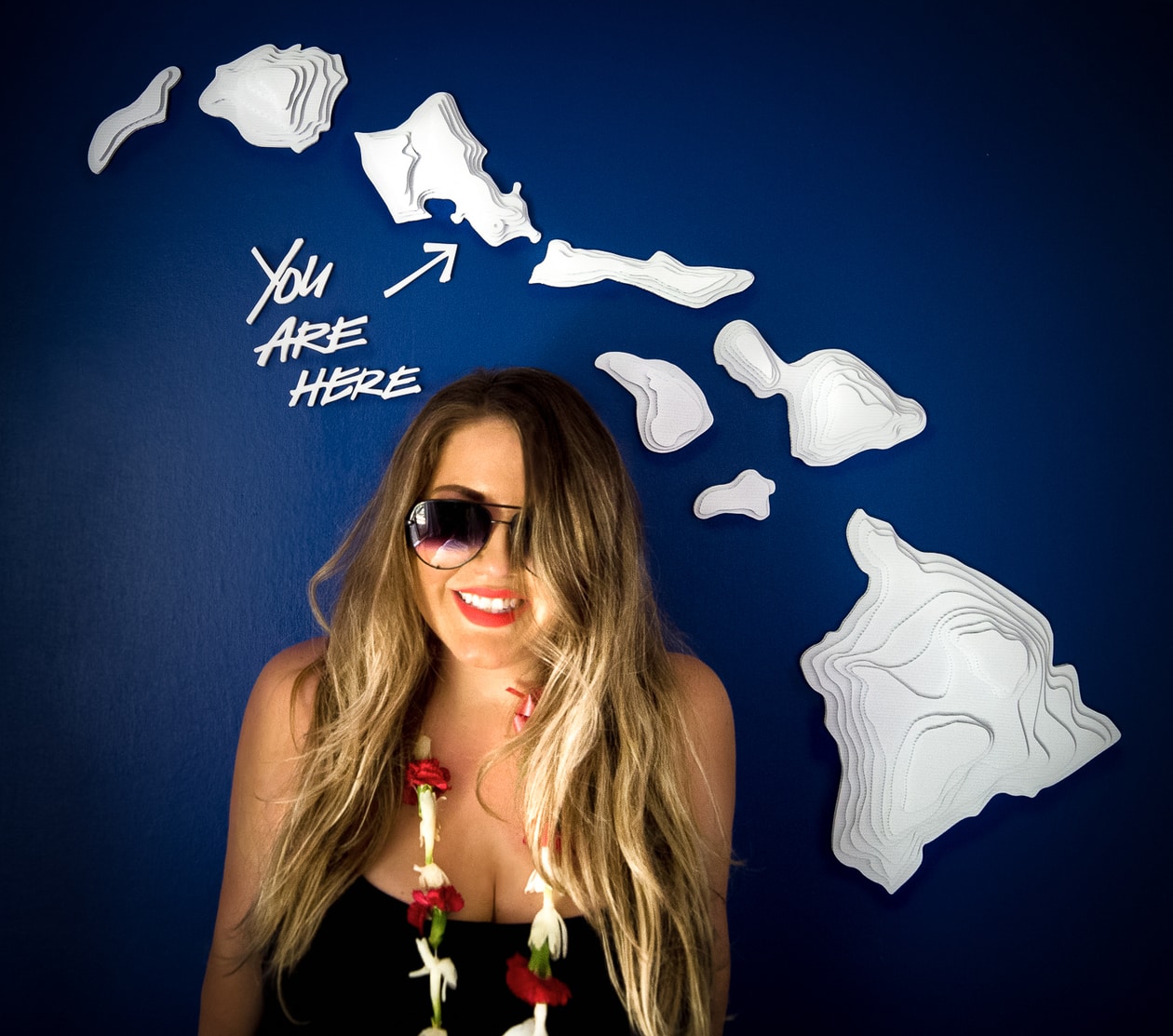 SHOP FOR UNIQUE SOUVENIRS
There are a handful of cute and expertly curated boutiques in Chinatown, perfect for picking up unique and interesting souvenirs.
ROBERTA OAKS
If you're going to wear an Aloha Shirt, skip the mass produced cheesy versions and head to Roberta Oaks for modern prints and cute, fitted styles. Roberta Oaks is a local designer making men's and women's Aloha Shirts as well as Aloha dresses. Her boutique also has a collection of local and handmade jewelry, adorable greeting cards, home accessories and more.
ADDRESS 19 N Pauahi St, Honolulu, HI 96817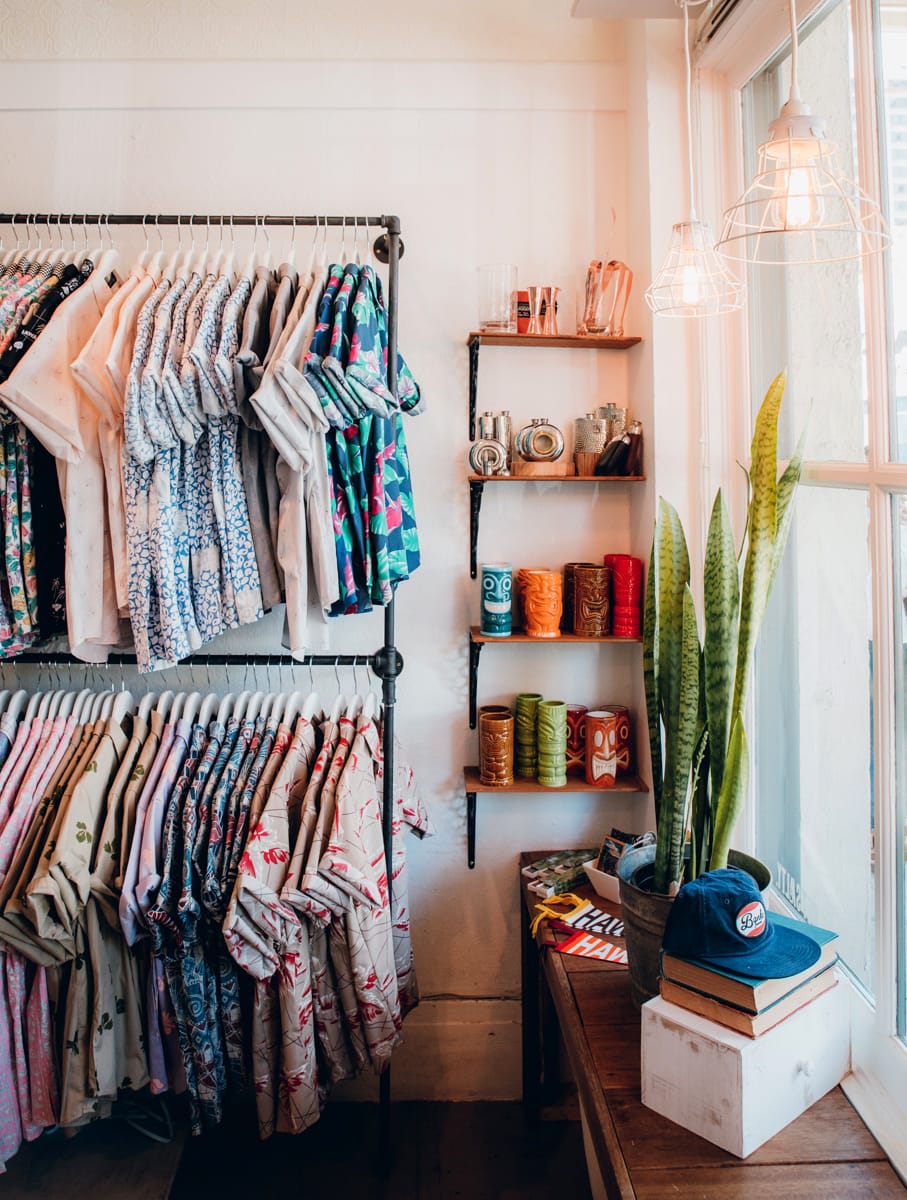 TIN CAN MAILMAN
Tin Can Mailman is one of Shannon's favorite shops in Chinatown. This small boutique is filled with Hawaiian antiques and collectibles. You'll find old Hawaiian postcards, vintage Aloha shirts, maps, tiki mugs, ukuleles, jewelry and more. It's the perfect place to hunt for a one of kind souvenir to remember your vacation by.
ADDRESS 1026 Nu'uanu Ave # 1A, Honolulu, HI 96817
BARRIO VINTAGE
Barrio Vintage is a super fun and eclectic vintage shop selling colorful retro pieces and tons of tropical patterns from the 40's to the 90's. You'll also find a selection of vintage Aloha shirts, jewelry and bags.
ADDRESS 1161 Nu'uanu Ave, Honolulu, HI 96817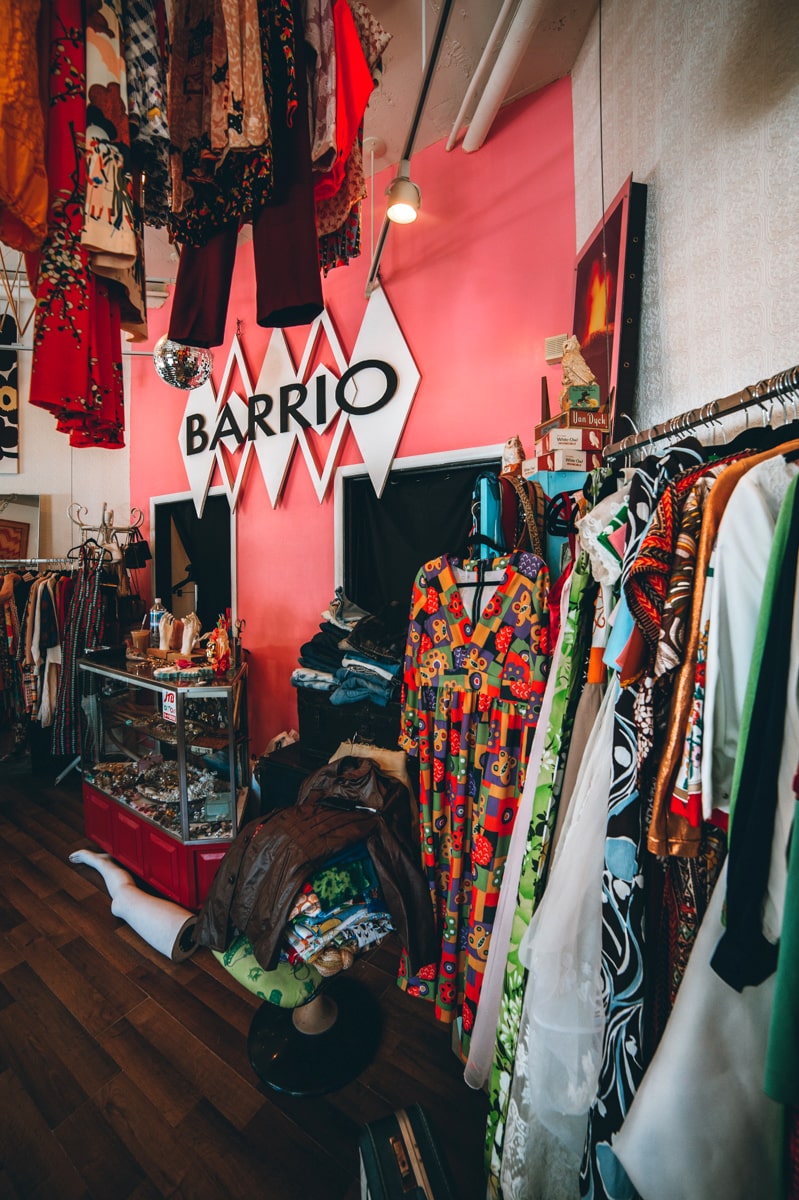 HOUND & QUAIL
Hound & Quail sells unique oddities such as old medical collectibles, taxidermy insects, vintage cameras, antique furniture and more. The prices are a little on the steep side but it's worth stopping in just to check out their expert curation of interesting items.
ADDRESS 1156 Nu'uanu Ave, Honolulu, HI 96817
OWENS & CO
Owens & Co is local boutique featuring handmade merchandise from independent designers. They have a wall of colorful greeting cards, locally made jewelry and accessories, home items, coffee table books, fragrances, trinkets and more.
Just don't take photos inside.. they don't like that.
ADDRESS 1152 Nuuanu Ave, Honolulu, HI 96817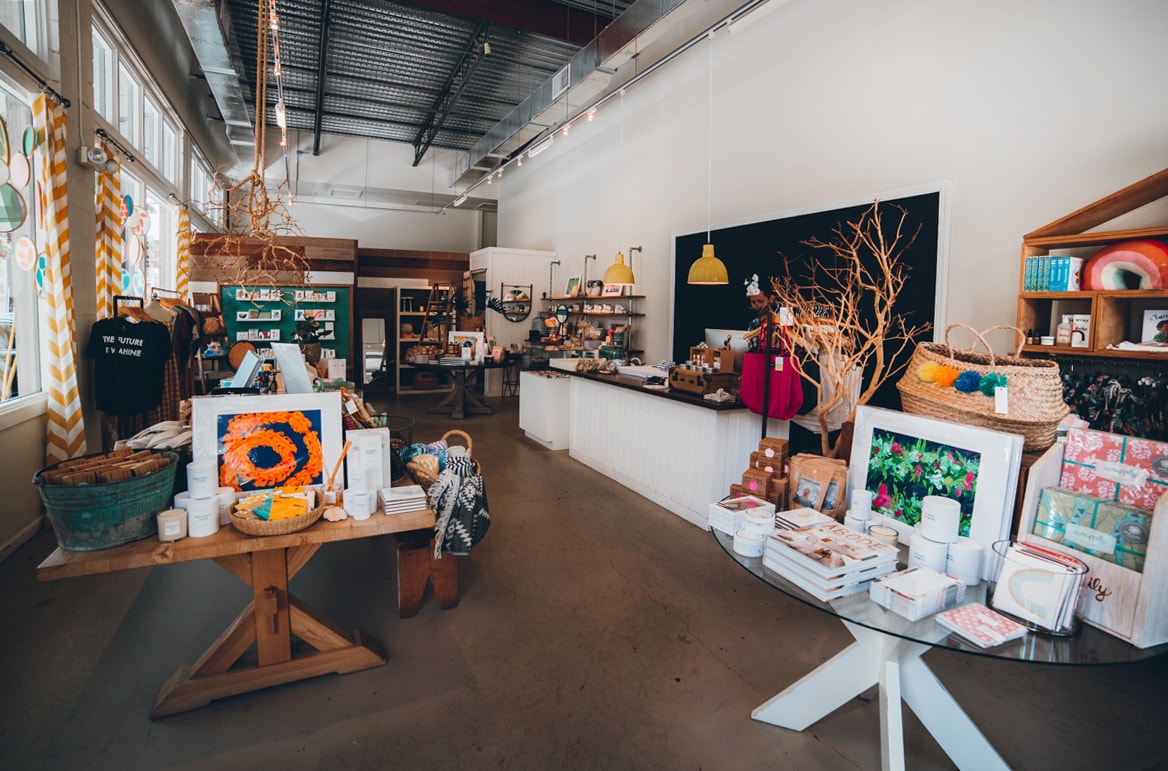 WALK DOWN HOTEL STREET
If you're going to visit Chinatown Honolulu, Shannon recommends starting on Hotel Street. It's the main street in the neighborhood and has a lot of restaurants and bars to check out.
Keep an eye out for plaques on the walls which have information about some of the area's more historical buildings. Hotel Street was once the main thoroughfare of the red light district during the 40's and 50's.
Looking up toward the top windows that used to be brothels, you'll see one of the only pieces of evidence from the neighborhood's salacious past.. the neon "Club Hubba Hubba" sign at 25 N Hotel Street.
Club Hubba Hubba was a jazz bar that featured burlesque shows, and later became a strip club. It shut down in the late 90's but the neon sign remains.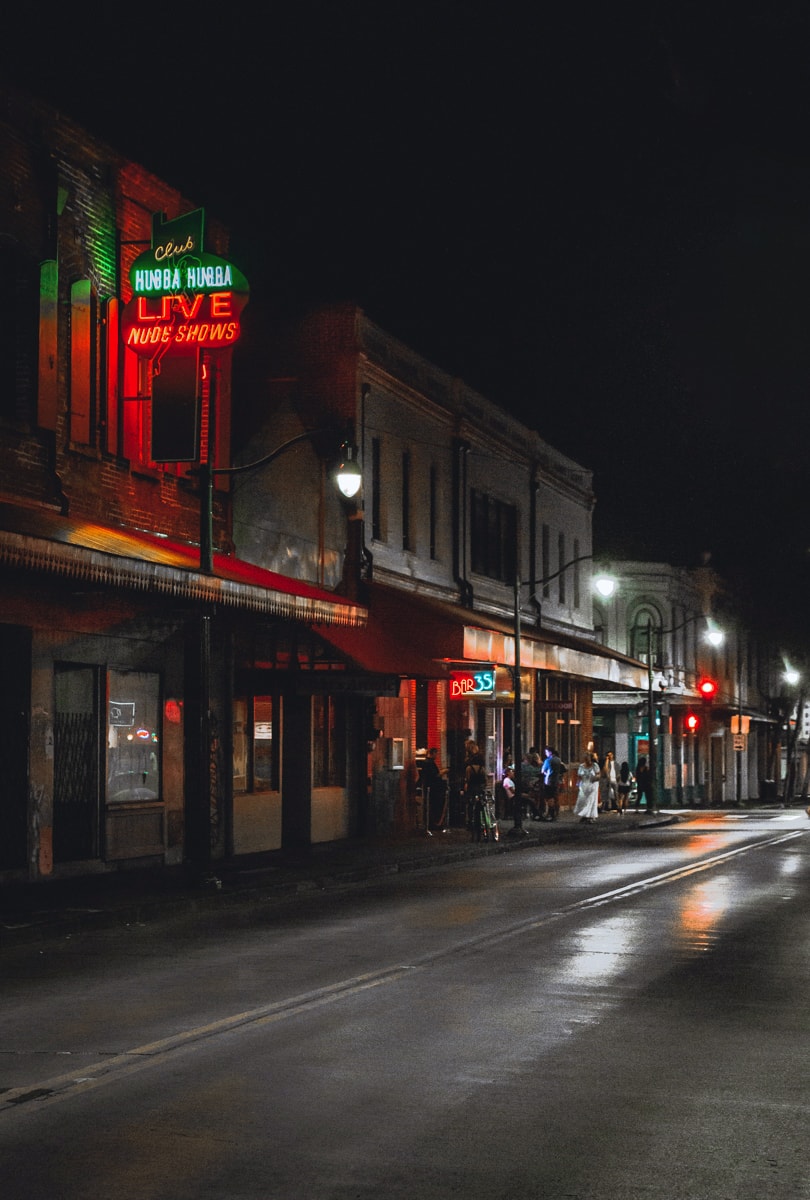 ATTEND FIRST FRIDAY BLOCK PARTY
First Friday is a recurring event that takes place on the first Friday of every month. It's a block party on Hotel St. that is focused on the arts and features exhibits and entertainment, as well as food and drink specials.
Some of the area's local businesses stay open late and offer discounts. You'll also find live music, performance art shows, street art and gallery exhibitions.
First Friday has turned more into a drinking event than the artsy block party it used to be, but Shannon recommends checking it out as its a fun place to bar hop and partake in the different activities happening in the area.
CONNECT WITH NATURE AT FOSTER BOTANICAL GARDEN
Foster Botanical Garden is on the border of Chinatown but it's easy to get to if you'll be walking through the neighborhood.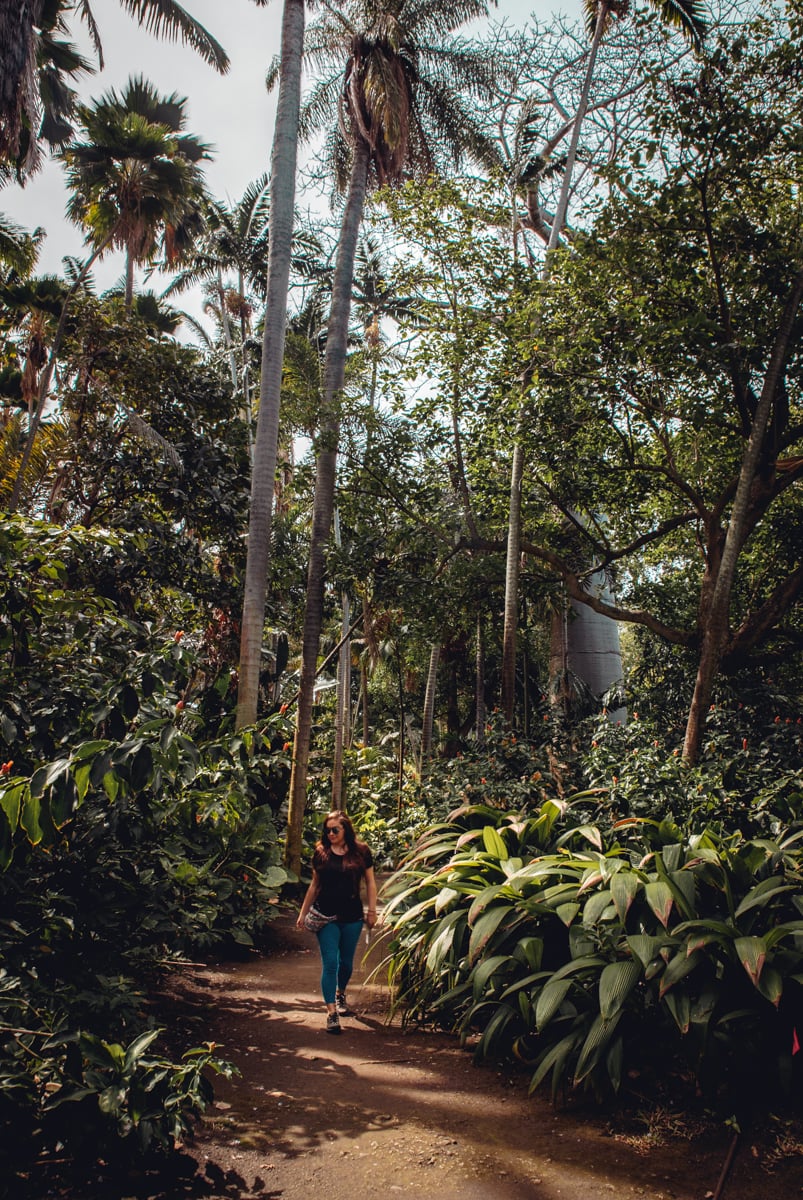 This is the oldest botanical garden on Oahu featuring more than 10,000 species of rare, ancient and endangered plants from all over the world. Throughout the 13.5 acres of grounds, you'll find a Bodhi tree that is a direct descendant of the exact tree Buddha sat under while reaching Enlightenment. They also have a Corpse Flower (which only blooms every 7-10 years) as well as a collection of rare Pre-Historic Cycads.
For more information about Foster Botanical garden, click my related post below:
---
RELATED POST: FOSTER BOTANICAL GARDEN // A VISITOR'S GUIDE
---
SHOP THE MARKETS
There are two main markets in Chinatown, Maunakea Marketplace and the Oahu Market.
The Oahu Market is an open air market where you'll find vendors selling produce, exotic fruits, meat, fish and more.
The Maunakea Marketplace is similar but you'll also find vendors selling cheap souvenirs such as clothing, trinkets and good luck charms. The Maunakea Marketplace also has a food court featuring an array of cuisines from Chinese, Lao, Thai, Vietnamese, Korean and Filipino. Pick up a durian smoothie, some pennywart juice, balut and more.
CHINATOWN RESTAURANTS // WHERE TO EAT
THE PIG AND THE LADY
The Pig and the Lady is an award winning, family run restaurant located on King Street in Chinatown. It is one of the most popular eateries in the area and features a Vietnamese fusion menu.
ADDRESS 83 North King Street, Honolulu, HI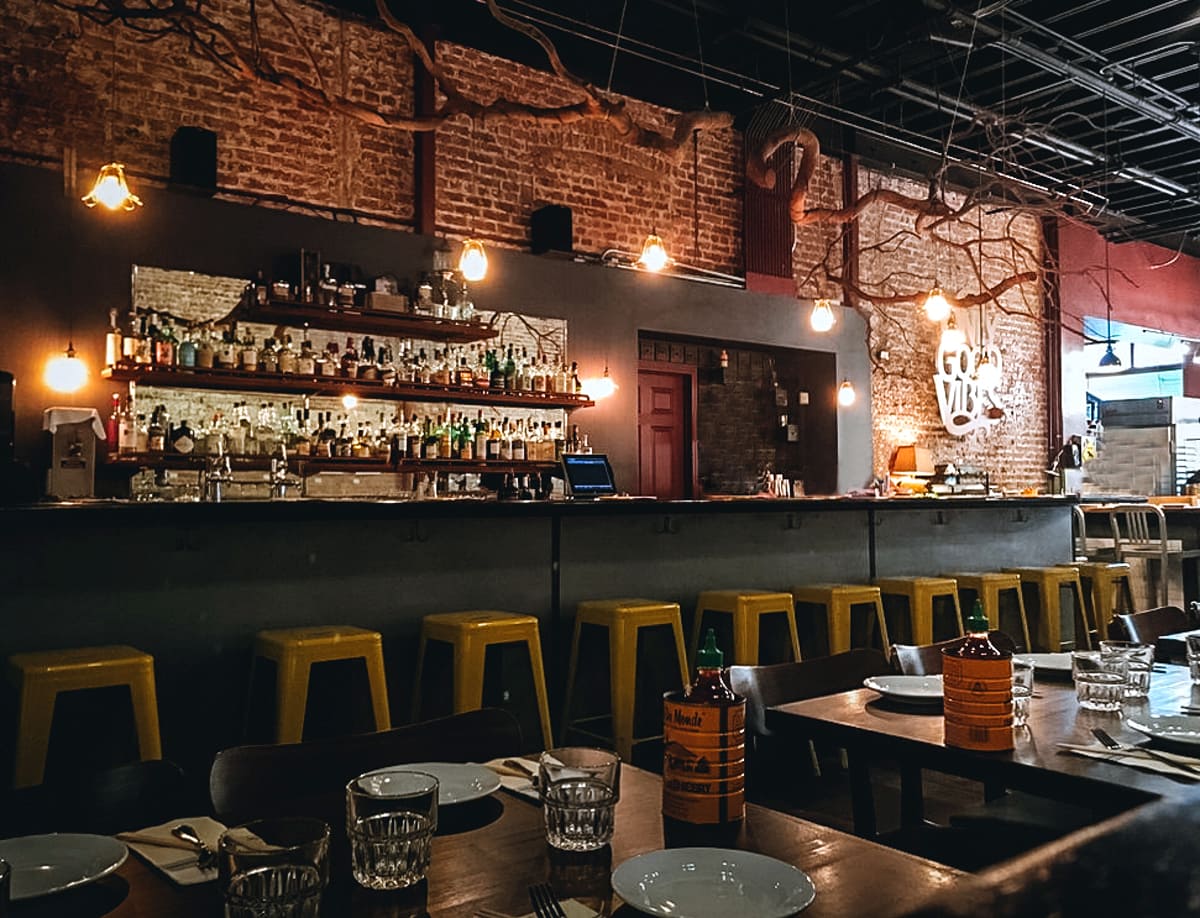 FETE
Fete is an award winning modern American, farm to table restaurant located on Hotel Street. They feature ingredients from local farms to create dishes such as house-made gnocchi and foie gras gyoza. Fete is one of the busiest restaurants in Chinatown so reservations are recommended.
ADDRESS 2 N Hotel Street. Honolulu, HI
LIVESTOCK TAVERN
Livestock Tavern is an American restaurant that focuses on simple comfort food with an innovative twist. The menu changes seasonally and features mostly meat dishes such herb roasted chicken, bacon wrapped pork tenderloin, smoked prime rib and more.
ADDRESS 49 N Hotel St, Honolulu, Oahu, HI 96817-5103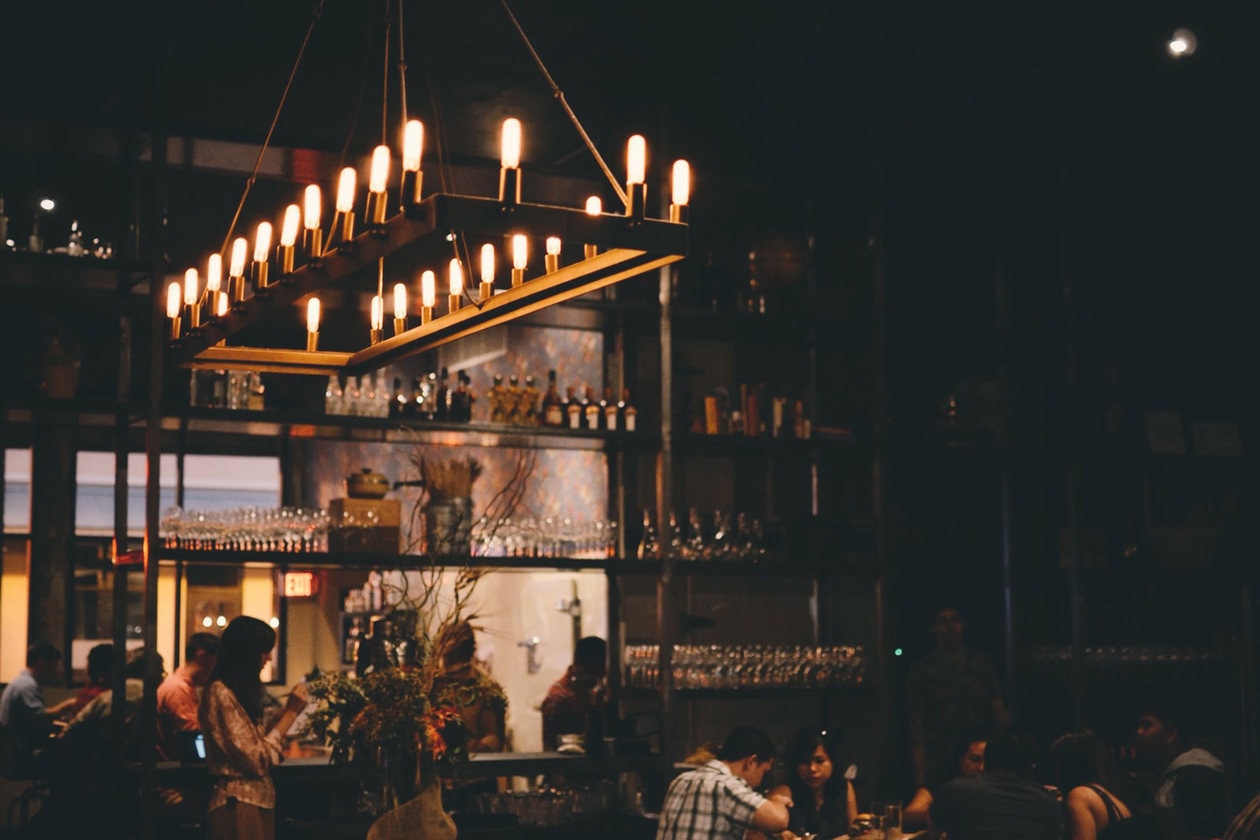 LUCKY BELLY
Lucky Belly is a super popular ramen joint located on Hotel Street in Chinatown Honolulu. While ramen is the main draw, they also serve appetizers such as pork belly bao and lamb lumpia, as well as several salads and hot pot options.
ADDRESS 50 N Hotel St, Honolulu, HI 96817
THE WINDOW
The Window is Lucky Belly's late night takeout spot. It's an unassuming hidden gem recognizable only by the open window and its butcher paper menu featuring 2-3 food options written in black sharpie. Past menu items have included chicken katsu, kimchi fried rice and jalapeno mac and cheese. The Window is open in the evenings, Thursday through Saturday until 2am. It is located on Smith St. between Hotel St. and Pawahi.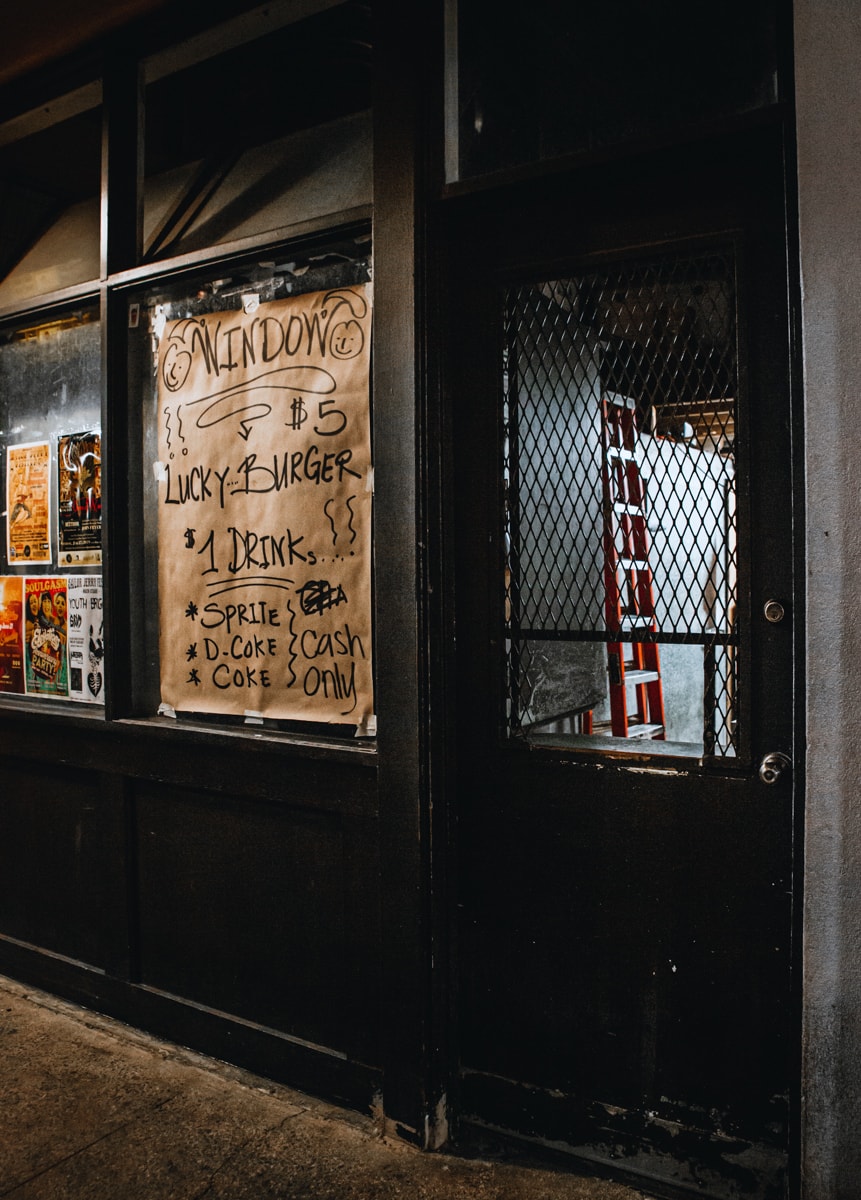 J DOLANS
J Dolans (formerly JJ Dolans) is an Irish pub serving up New York style pies, and it's one of the top places to eat in Oahu if you're craving pizza. The restaurant has been ranked on Pizza Today Magazine's Hot 100 (a list of the nation's best-performing pizzerias, ranked by sales) for three years in a row. It's also been mentioned as one of the top pizza joints in Hawaii by the NY Daily News, Thrillist, and The Daily Meal.
ADDRESS 1147 Bethel St, Honolulu, HI 96813
LITTLE VILLAGE NOODLE HOUSE
Little Village Noodle House is one of Shannon's favorite Chinatown restaurants. Located on Smith Street, it has been the winner of the prestigious Hale Aina award for best Chinese restaurant 11 years in a row. It's a very casual, no frills spot for a delicious lunch.
ADDRESS 1113 Smith Street. Honolulu, HI 96817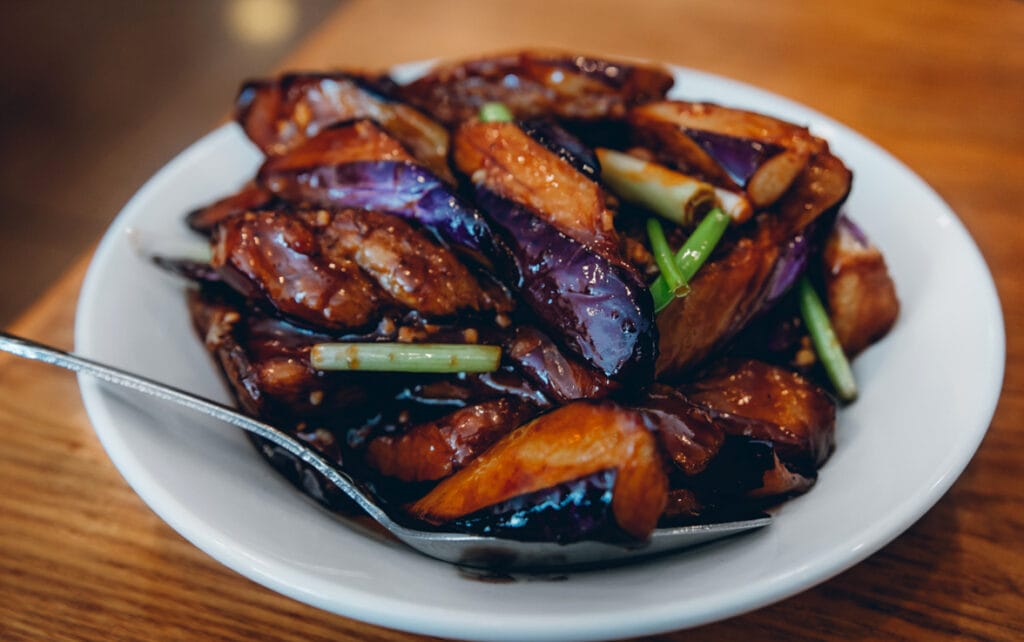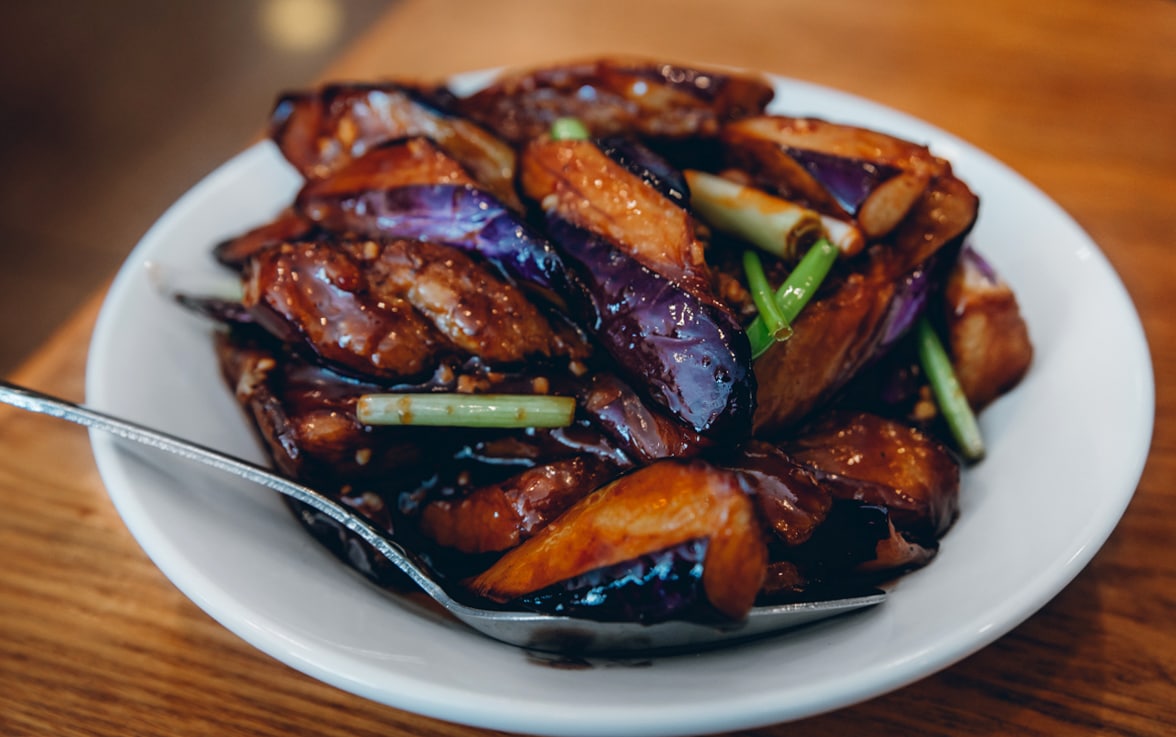 OPAL THAI
Opal Thai is a family owned Thai restaurant that offers a unique, specialty dining experience. Shannon remembers stopping in with a friend to order some Pad Thai.. but the Chef had other plans. Instead, he interviewed each of them about what they like and don't like, and created specialty dishes based on their preferences. He said that if he didn't do that, everyone would just order Pad Thai.. haha.
ADDRESS 1030 Smith St #6, Honolulu, HI 96817
---
RELATED POST: 15 OFF THE BEATEN PLACES PLACES TO EAT IN OAHU
---
MEI SUM DIM SUM
Take a shot every time I say Dim Sum in this next paragraph:
Mei Sum Dim Sum is a small Cantonese restaurant that is always filled people. They serve authentic Hong Kong style Dim Sum with traditional Cantonese dishes. Their Dim sum is made fresh by hand every day and their dim sum carts roll from 10am-2pm (made to order dim sum is available all day).
ADDRESS 1170 Nu'uanu Ave Ste 102 Honolulu, HI 96817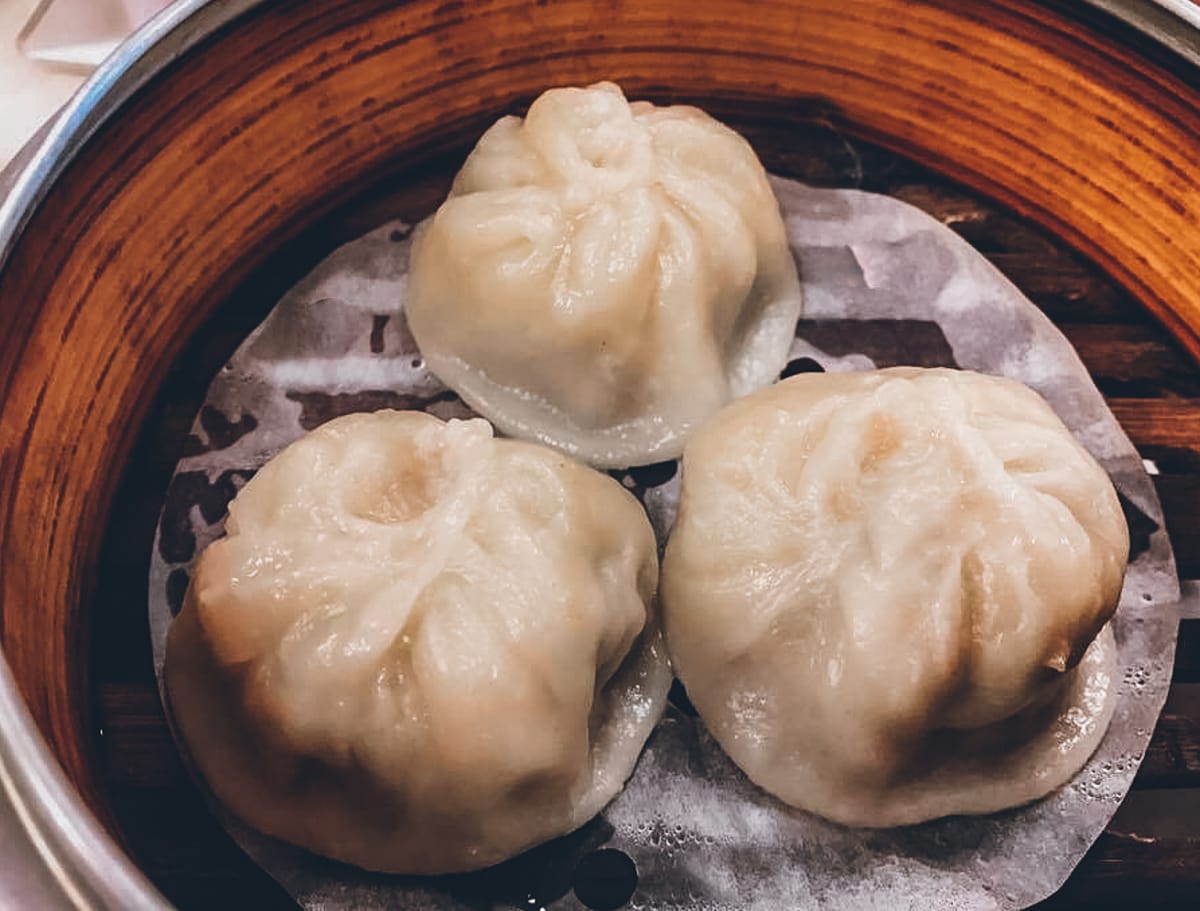 DOWNBEAT DINER
Downbeat Diner is a retro style diner serving burgers, sandwiches and adult milkshakes (with a good amount of vegetarian and vegan options). It used to be one of Shannon's go-to Chinatown restaurants, but lately the whole establishment has gone a little downhill. Shannon did hear that they are trying to revamp it though, so I'm leaving it on this list .. because when it's good it's good. Just maybe check some of the recent reviews before you go.
ADDRESS 42 N Hotel St, Honolulu, HI 96817
OLAY
Olay offers a menu of Thai and Lao options. If you like Pad Thai, Shannon says it's the best she's found on Oahu.
ADDRESS 66 N Hotel St Honolulu, HI 96817
DESSERT
WING ICE CREAM
Wing Ice Cream Parlor serves up small batches of homemade ice cream in unusual flavors. As you browse the glass case of selections for the day, you might see sour cream and onion, Cheez-It, garlic, rose and Grey Poupon ice cream. If you're not feeling super adventurous, they have normal flavors too.. as well as some dairy free options.
ADDRESS 1145 Maunakea St #4 (entrance on, N Pauahi St), Honolulu, HI 96817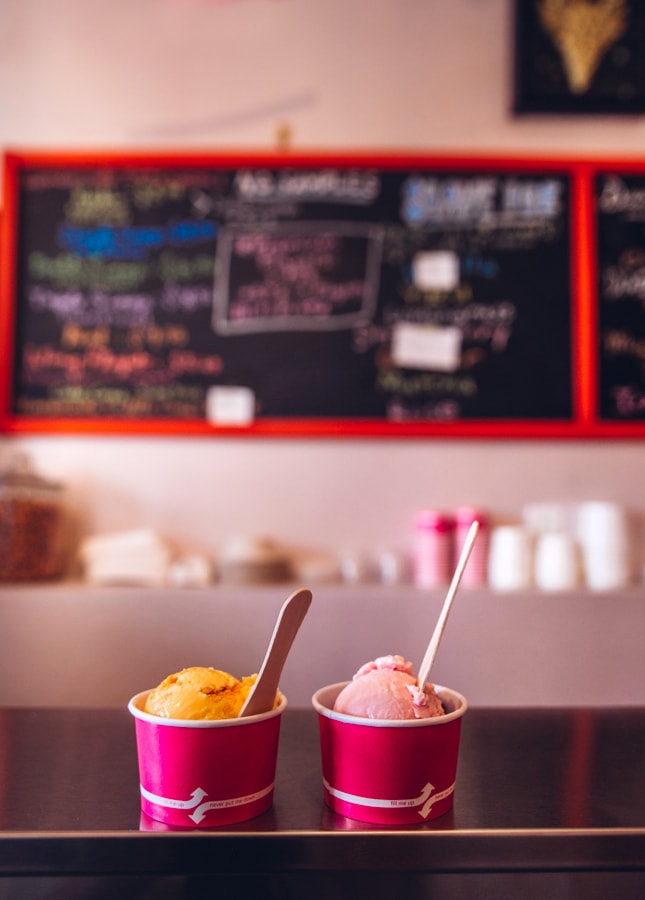 ASATO FAMILY SHOP
Asato Family Shop serves wildly popular sherbet featuring local flavors such Li Hing Chamoy, Pickled Mango Juice, Mango Pineapple, Li Hing Gummy Bears, and Green River.
But there's a catch.. due to its popularity, their lines form hours before they open… sometimes before 5am. That, plus the fact that they are only open on Sunday, makes it a difficult but rewarding experience if you are able to walk away with a pint of sherbet.
ADDRESS 1306 Pali Hwy. Honolulu, HI 96813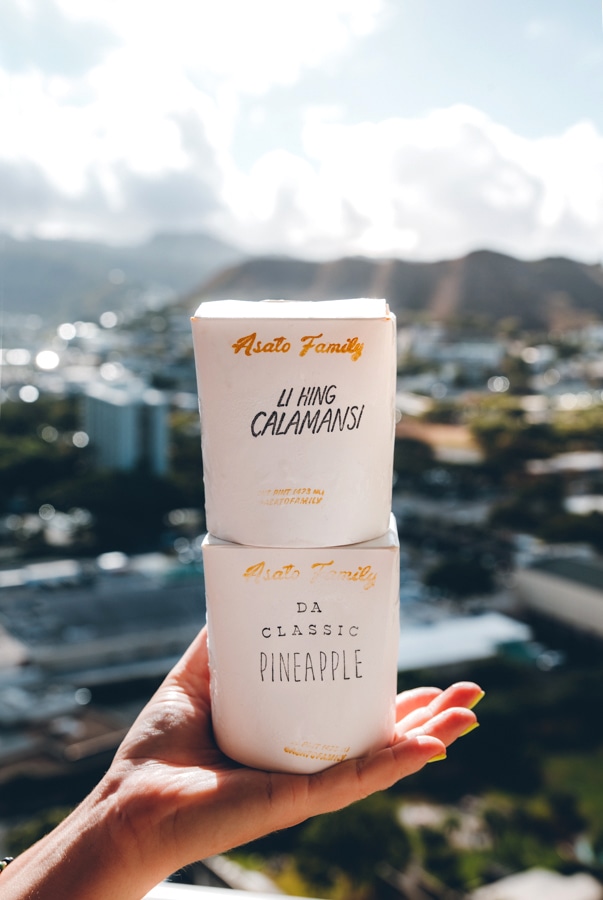 COFFEE AND TEA
ALI'I COFFEE
One of my favorite coffeeshops on Oahu is located on Beretania St. Ali'i is a local coffee shop serving up espresso drinks, cold brews on tap and "coff-tails." I have dreams about their "The King" cold brew made with chocolate, coconut, and half & half, almond/coconut creamer. It's incredible.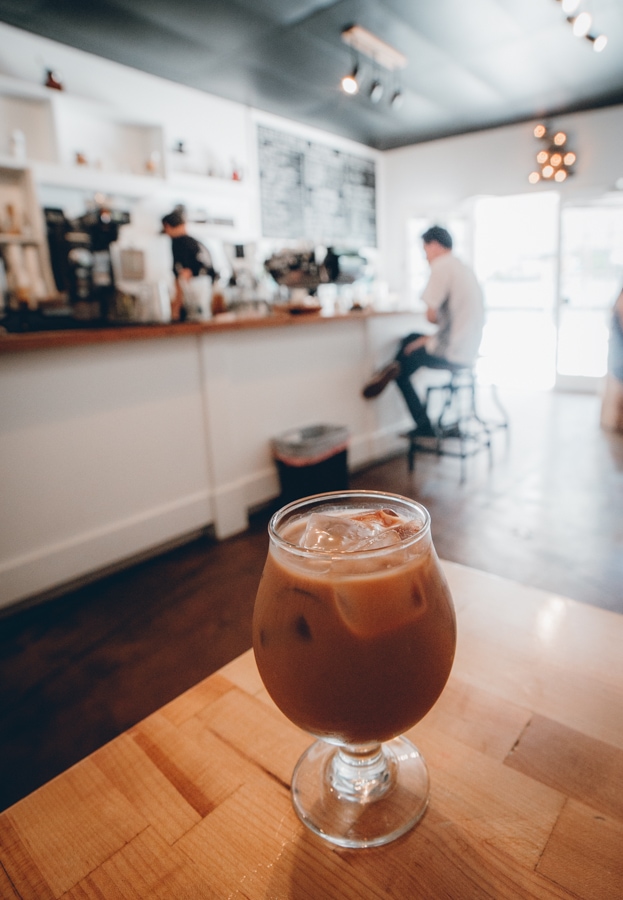 ADDRESS 35 S Beretania St, Honolulu, HI 96813
TEA AT 1024
Tea at 1024 is an adorable tea room serving lunch and afternoon tea. They have over 40 traditional & exotic teas to choose from as well as an assortment of tea sandwiches, small desserts and scones.
Tea at 1024 was voted "Best Afternoon Tea" by Honolulu Magazine and they are able to cater to gluten free, vegan, vegetarian, keto and dairy free diets.
The only catch is that they are open for just 2 hours everyday so reservations are necessary.
ADDRESS 1024 Nuuanu Ave Honolulu, HI 96817
CHINATOWN HONOLULU NIGHTLIFE
If you're interested in the nightlife scene, Chinatown is an excellent way to check out some of the more local bars and clubs. Almost everything is within walking distance so it's an easy and fun place to go bar hopping.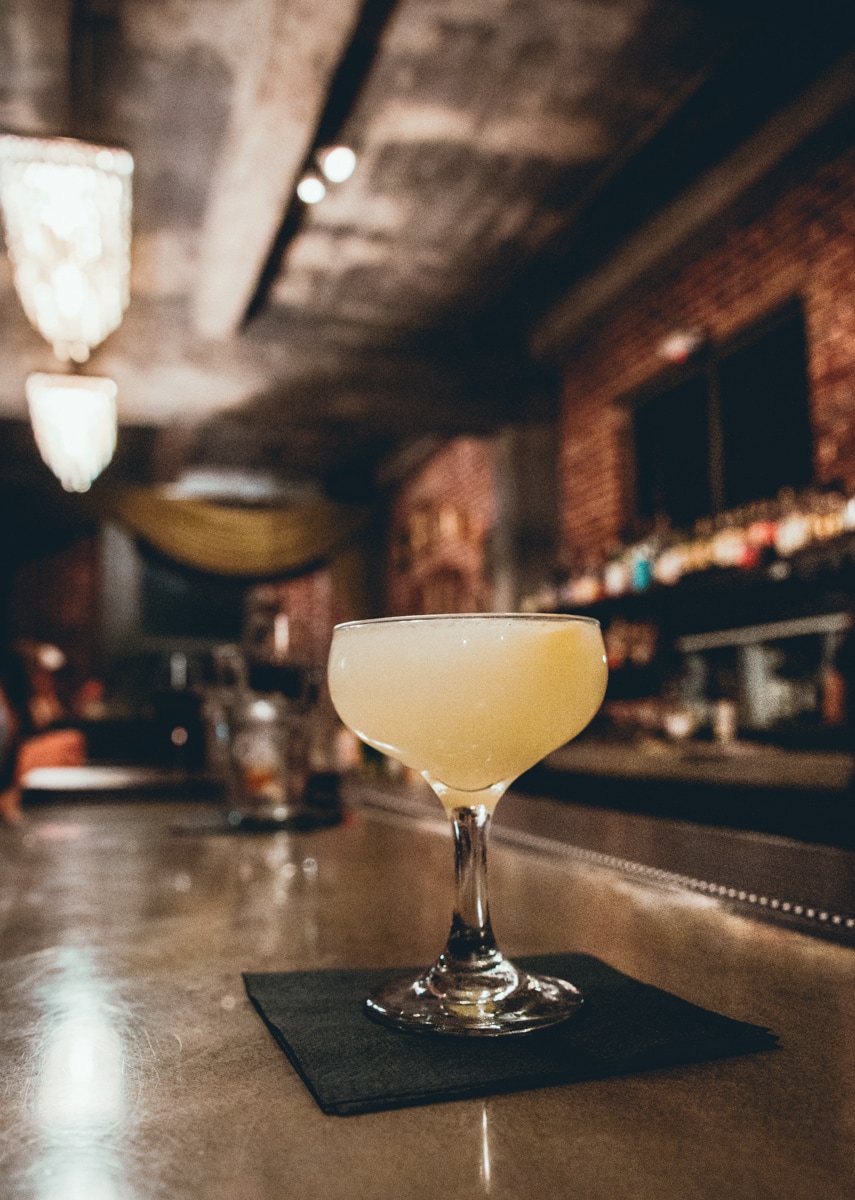 THE MANIFEST
The Manifest is a coffee bar by day and chic cocktail bar by night. They have an excellent selection of whiskey and a long list of classic cocktails. During happy hour (6-9pm daily) you can choose from their list of 25 $7 cocktails, as well $1 off local beers and glasses of wine. If you're a fan of trivia, be sure to stop in on Tuesday for their popular Trivia Night.
ADDRESS 32 N Hotel St, Honolulu, HI 96817
THE TCHIN TCHIN BAR
The Tchin Tchin Bar is a trendy lounge with an upstairs, outdoor patio. They also offer an extensive wine list, artisan cocktails and a few food options.
ADDRESS 39 N Hotel St, Honolulu, HI 96817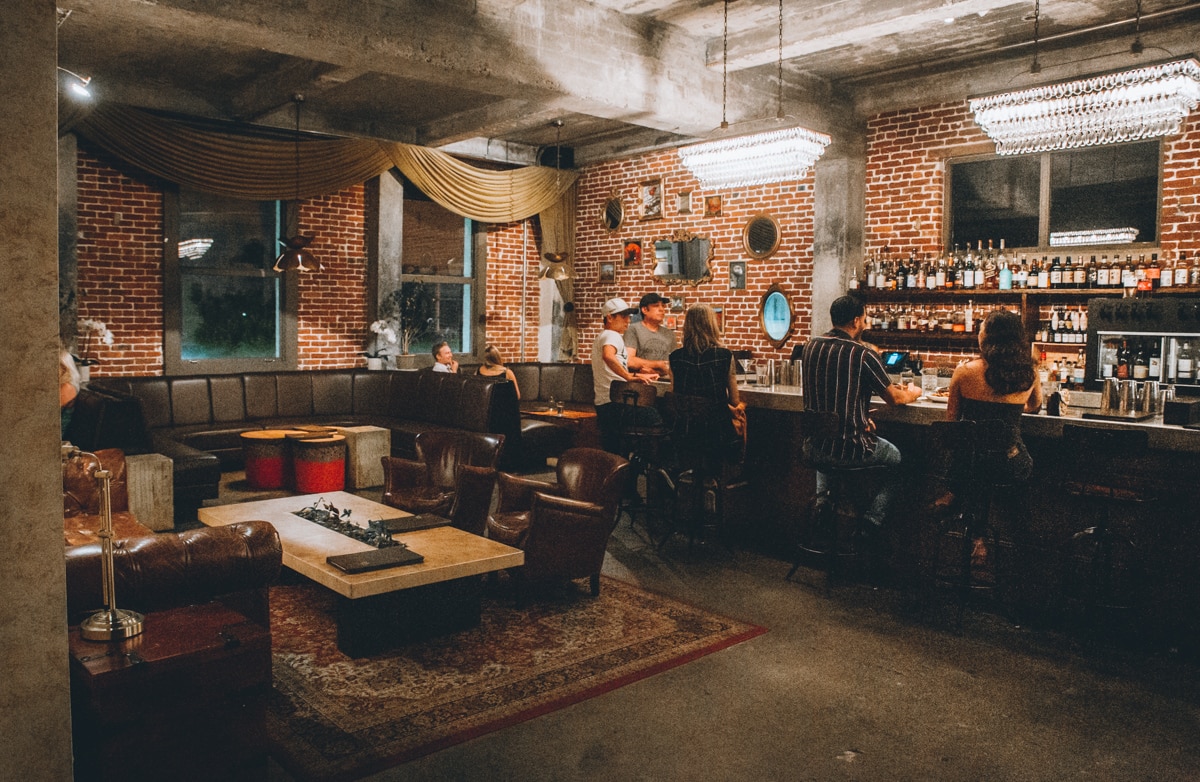 SCARLET
Scarlet is Hawaii's largest nightclub and the only gay club on the island. In addition to nightly DJ's, Scarlet also has regular drag shows, go-go dancers and strong drinks. 
ADDRESS 80 S Pauahi St, Honolulu, HI 96813
HOURS Fridays and Saturdays 8pm-2am
COVER Fridays $10 | Saturdays $15
ADDRESS 32 N Hotel St, Honolulu, HI 96817
PROOF SOCIAL CLUB
Proof is a casual local bar with a great food menu and a late night happy hour. They serve pizza, sandwiches and salads (with vegan/veggie options) along with original craft cocktails and local beers. They also have a pool table and bar games available.
ADDRESS 1154 Fort Street Mall #10, Honolulu, HI 96813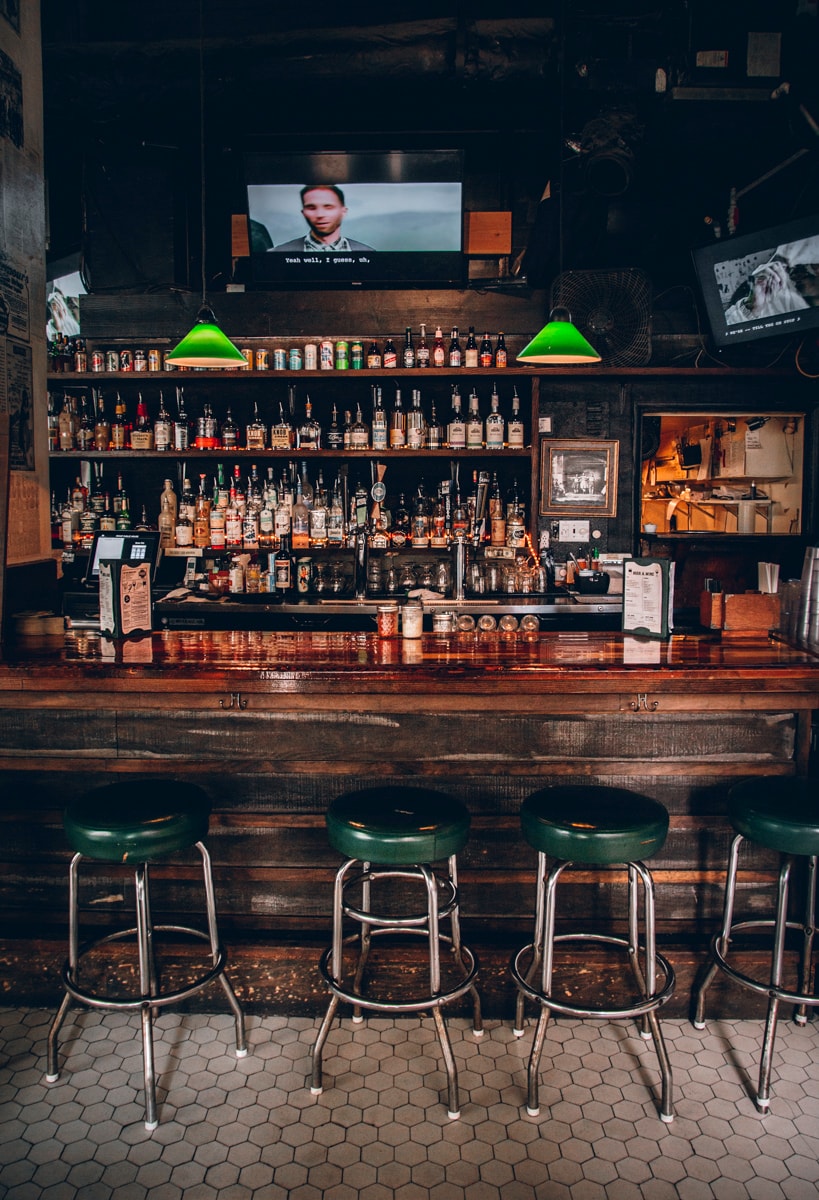 THE DRAGON UPSTAIRS
The Dragon Upstairs is a small, hole in the wall jazz bar on Nu'uanu Ave. They have live music most nights, as well as live band karaoke, poetry slams, comic nights and more.
ADDRESS 1038 Nu'uanu Ave, Honolulu, HI 96817
SMITH'S UNION BAR
Smith's Union Bar has been around since 1934 and is the oldest bar on the Island. It's the epitome of a dive bar so don't expect anything fancy. Just cheap beer, a local vibe and $1 karaoke.
ADDRESS 19 N Hotel St, Honolulu, HI 96817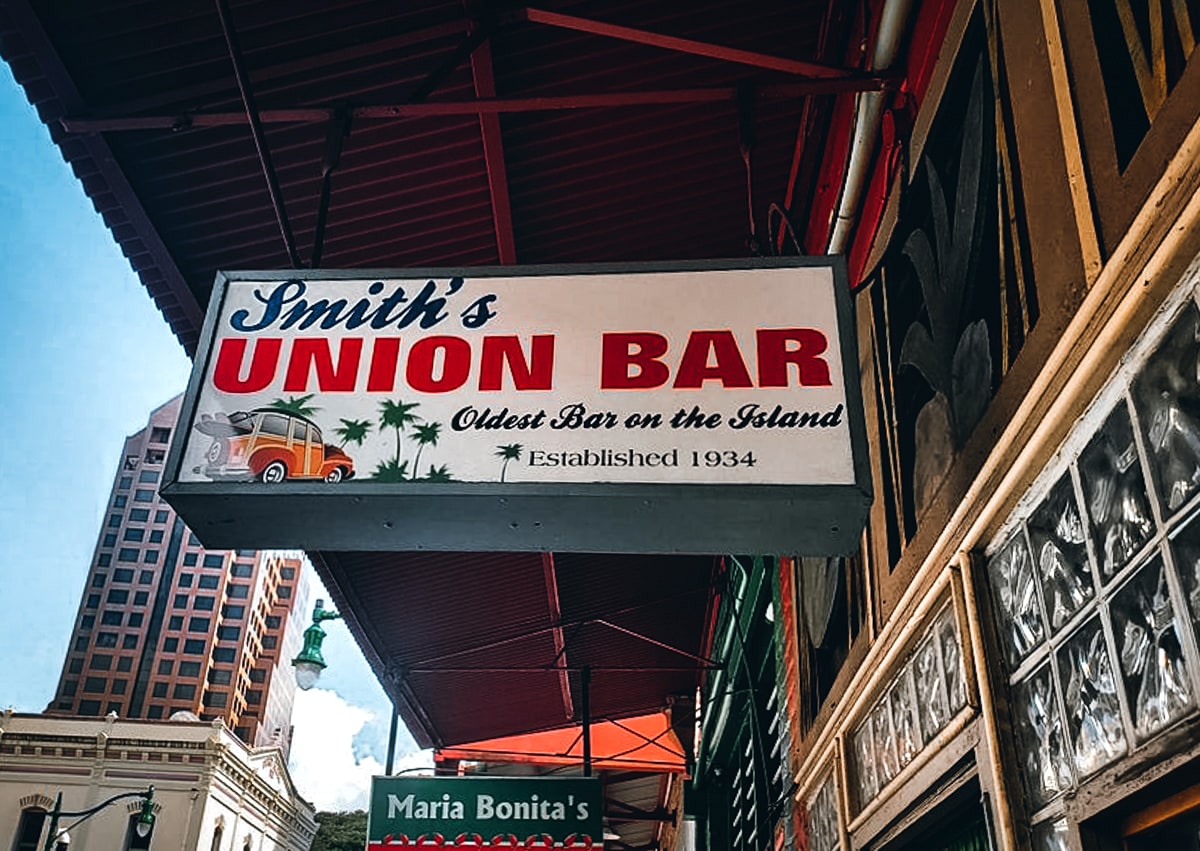 HOLIDAY POP UP BARS
During the holiday season, you might find themed pop up bars throughout the neighborhood. Shannon recalls Ghost Bar, the Halloween themed bar during October and Mistletoe Tavern, a Christmas themed bar in December.
BAR 35
Bar 35 is located where the historic Swing Club used to be. Today it is a popular bar serving craft cocktails and an extensive beer list as well as pizza and pupus. Throughout the week they host an array of events such as all day Happy Hour on Monday, cigar and whiskey nights, game nights, trivia nights and live music.
ADDRESS 35 N Hotel St, Honolulu, HI 96817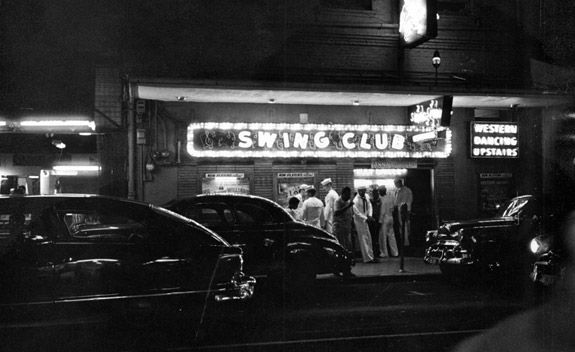 ---
RELATED POST: 4 OAHU BREWERIES TO CHECK OUT // A SELF GUIDED TOUR IN HONOLULU
---
IS CHINATOWN HONOLULU SAFE?
Chinatown Honolulu has had a long standing reputation for being one of the more "dangerous" neighborhoods on Oahu, but Shannon has lived in the area for over 6 years and believes this stigma is becoming outdated.
People's interpretations of safety is going to vary greatly depending on how much you've traveled and/or where you're from. If you're from a big city like LA, London, New York etc.. you probably will see Chinatown differently than if you were from a smaller town. 
Yes, it is a little gritty and there are definitely more beautiful areas of Oahu to explore. But Chinatown has history, diversity, award winning restaurants and overall, a really cool vibe if you're looking for something different than the common tourist spots.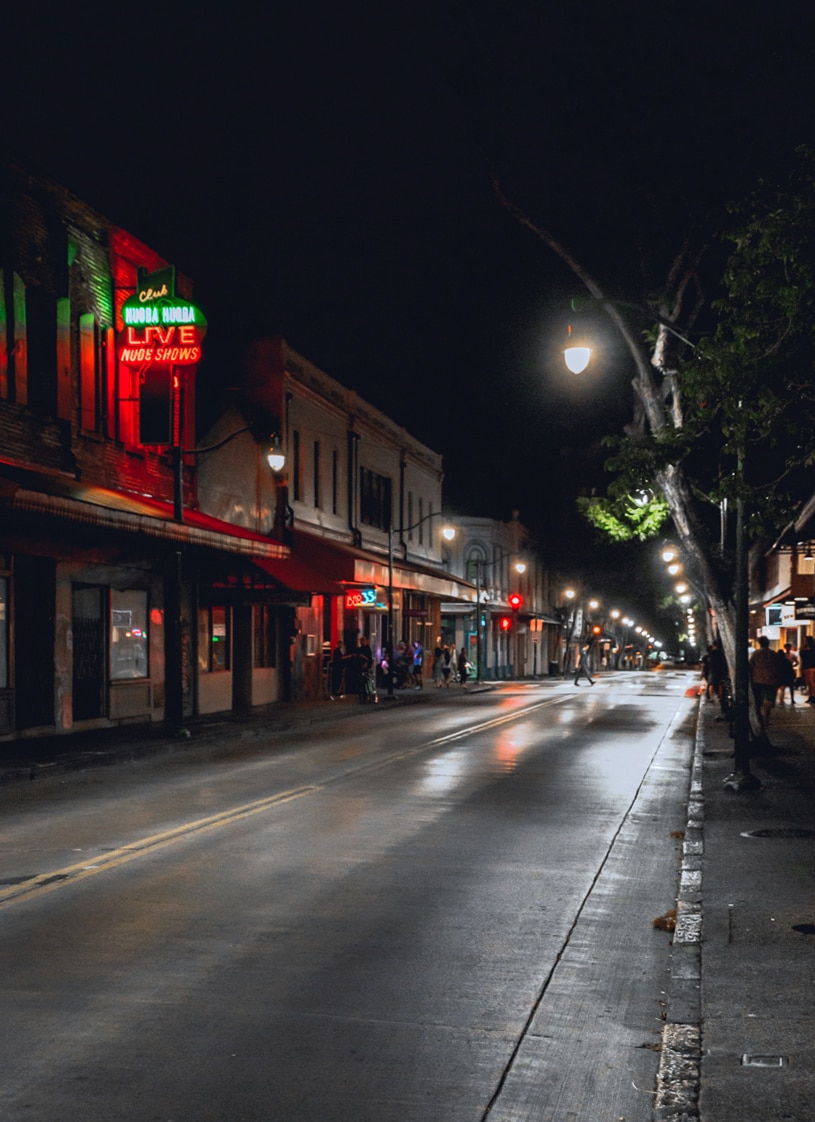 USE COMMON SENSE
The influx of shops and restaurants that have opened up over the past few years make the area more populated. During the day you'll see local people walking around, heading to work and shopping at the markets.
If you'll be visiting Chinatown at night for barhopping and drinking, Shannon recommends just being a little more aware of your surroundings. This is primarily a locals area and those who are belligerent and loud are going to stand out and make for easier targets.
We have wandered around the area after dark many times and Shannon used to work at a bar in the area and would walk home at 4am every night. If you use the same precautions you would in any big city that you are not familiar with, you'll have a great time.
DON'T LEAVE YOUR CAR ON THE STREET OVERNIGHT
If you've been drinking and need to leave your car, Shannon recommends parking it in a structure versus leaving it on the street. Car break ins and petty theft are the most common crimes.
DON'T LEAVE VALUABLES IN YOUR CAR
This goes for anywhere on Oahu, don't leave valuables in your car.
CHINATOWN HONOLULU MAP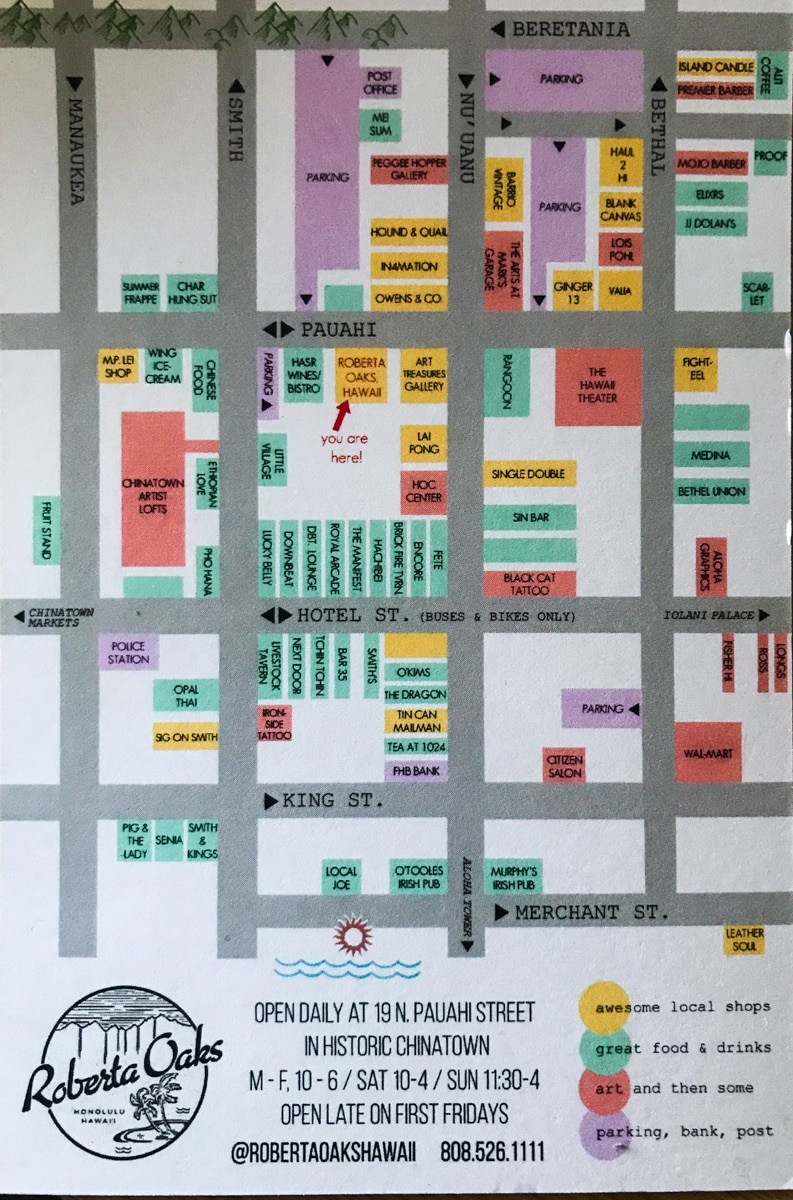 I picked this map up at Roberta Oaks and it's a great visual guide to view all of the shops, restaurants and bars. I also recommend checking out HiChinatown for a full list of businesses in the area.
HOW TO GET TO CHINATOWN HONOLULU
PUBLIC TRANSPORTATION
The bus is the cheapest way to get to Chinatown. From Waikiki, routes 2, 13, 19, 20, 42 will take you there. The Waikiki Trolley's Red Line also stops in Chinatown at Nu'uanu and Pauahi Street.
UBER / LYFT
Uber and Lyft are the easiest and fastest way to get to Chinatown Honolulu. The ride should take about 10-15 minutes. If you are new to Uber, use code LINDSEYR354 to get $2 off your first 3 rides. Or if you prefer Lyft, use code LINDSEY742219 to get a free ride.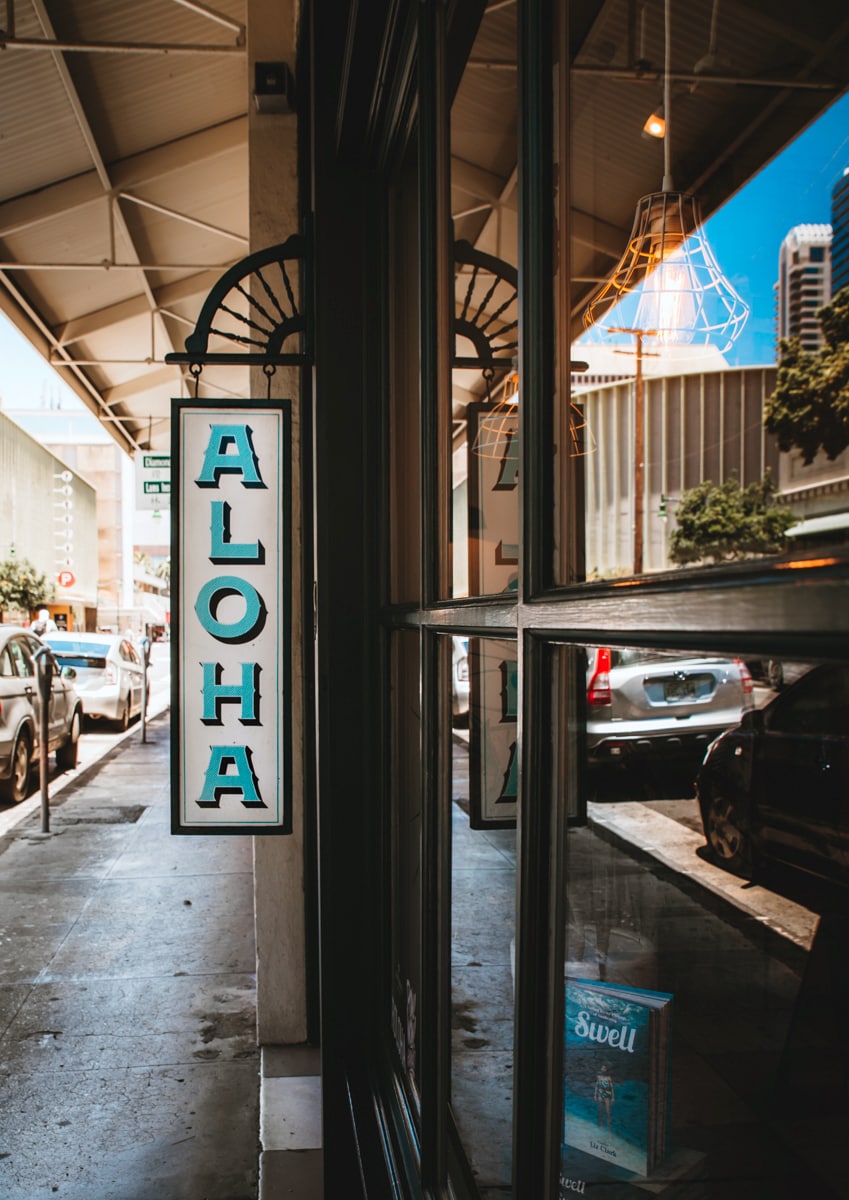 LOOKING FOR MORE OAHU INSPIRATION? CHECK OUT THESE RELATED POSTS
14 THINGS TO DO IN OAHU THAT AREN'T WAIKIKI BEACH
A VISITOR'S GUIDE TO KAKAAKO // HONOLULU'S COOLEST NEIGHBORHOOD
4 OAHU BREWERIES TO CHECK OUT // A SELF GUIDED TOUR IN HONOLULU
LULUMAHU FALLS // A WATERFALL HIKE THROUGH OAHU'S JUNGLE
LANIKAI PILLBOX HIKE // A SHORT STEEP HIKE WITH AN INCREDIBLE VIEW
15 OFF THE BEATEN PATH PLACES TO EAT IN OAHU
20 PICTURES OF OAHU TO INSPIRE YOUR NEXT VISIT TO HAWAII
23 MUST VISIT VEGAN RESTAURANTS IN OAHU
HAMAKUA MARSH // SEARCHING FOR NATIVE BIRDS IN OAHU
KAYAKING TO MOLUKUA ISLANDS // AN IN-DEPTH GUIDE
Have you explored Chinatown Honolulu? Leave a comment below!
---
PIN IT: A LOCAL'S GUIDE TO CHINATOWN HONOLULU // RESTAURANTS, BARS & SHOPPING