Riga surprised me. I booked my ticket here on kind of a whim because Nick was on his way to Hamburg, and since I'd already been to Germany, I wanted a new country on my list. Latvia was easy to get to and inexpensive enough, so I went for it. It ended up being one of my favorite destinations of 2017 and I can't wait to go back. I didn't make an itinerary of what to do in Riga, in fact a lot of my time was spent just wandering around gawking at the beauty of the city. To my surprise, I did end up packing in a lot of activities. Keep reading for my recommended list of things to do in Riga.

WHAT TO DO IN RIGA, LATVIA
1. WALK AROUND OLD TOWN
When deciding what to do in Riga, Old Town is at the top of everyone's list.. and for good reason. Old Town is filled with picturesque streets, good food and tons of history. After Riga regained their independence in 1990, they went to work restoring Old Town to what it used to be before the wars. Today, Vecriga (aka Old Town) is the historical center and main tourist zone in the city.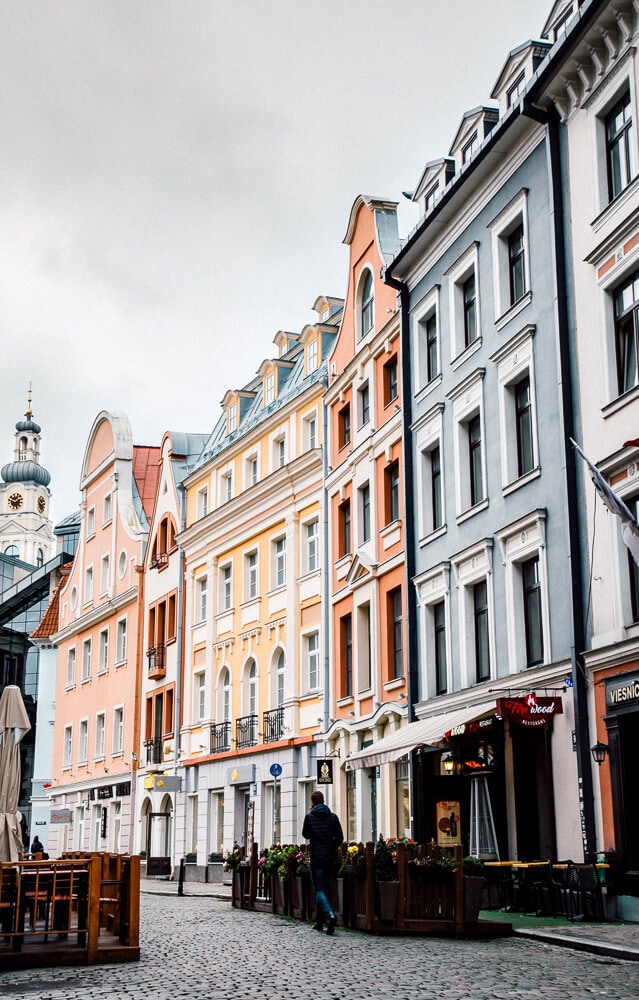 Walking around Old Town was one of my favorite things to do in Riga. Everywhere you look, there's something to take a picture of, and I filled my memory cards. Old Town is pretty small (about 1 mile/1.5km long), but you could easily spend a day exploring what it has to offer.

WHAT TO DO IN RIGA OLD TOWN
HOUSE OF THE BLACKHEADS The House of the Blackheads is one of the most photographed buildings in Riga. It's located in Town Hall Square. Unfortunately, the building was under construction when I visited so I didn't get to see it in all of it's glory. | Address: Rātslaukums 7, Central District, Riga, LV-1050, Latvia
THE THREE BROTHERS The Three Brothers are the oldest residential buildings in Riga and they represent the cities different architectural styles, from medieval to baroque. You'll see photos of these buildings on all of Riga's souvenirs. While they make for a good picture, I was much more impressed with many of the other buildings in Old Town. | Address: Mazā Pils iela 17, Centra rajons, Rīga, LV-1050, Latvia
ST. PETER'S CATHEDRAL The view from the top of St. Peter's Church is one of the best in the city. You can get a 360 degree view of Riga and some amazing birdseye photos from Old Town. | Address: Skārņu iela 19, Centra rajons, Rīga, LV-1050, Latvia
TAKE A FREE TOUR Everyday at 12:00PM there is a free 2.5 hour walking tour of Old Town + some other lesser visited sites. Meet outside of St. Peter's Church and look for the yellow suitcase | Address: Skārņu iela 19, Centra rajons, Rīga, LV-1050, Latvia
---
RELATED POSTS
---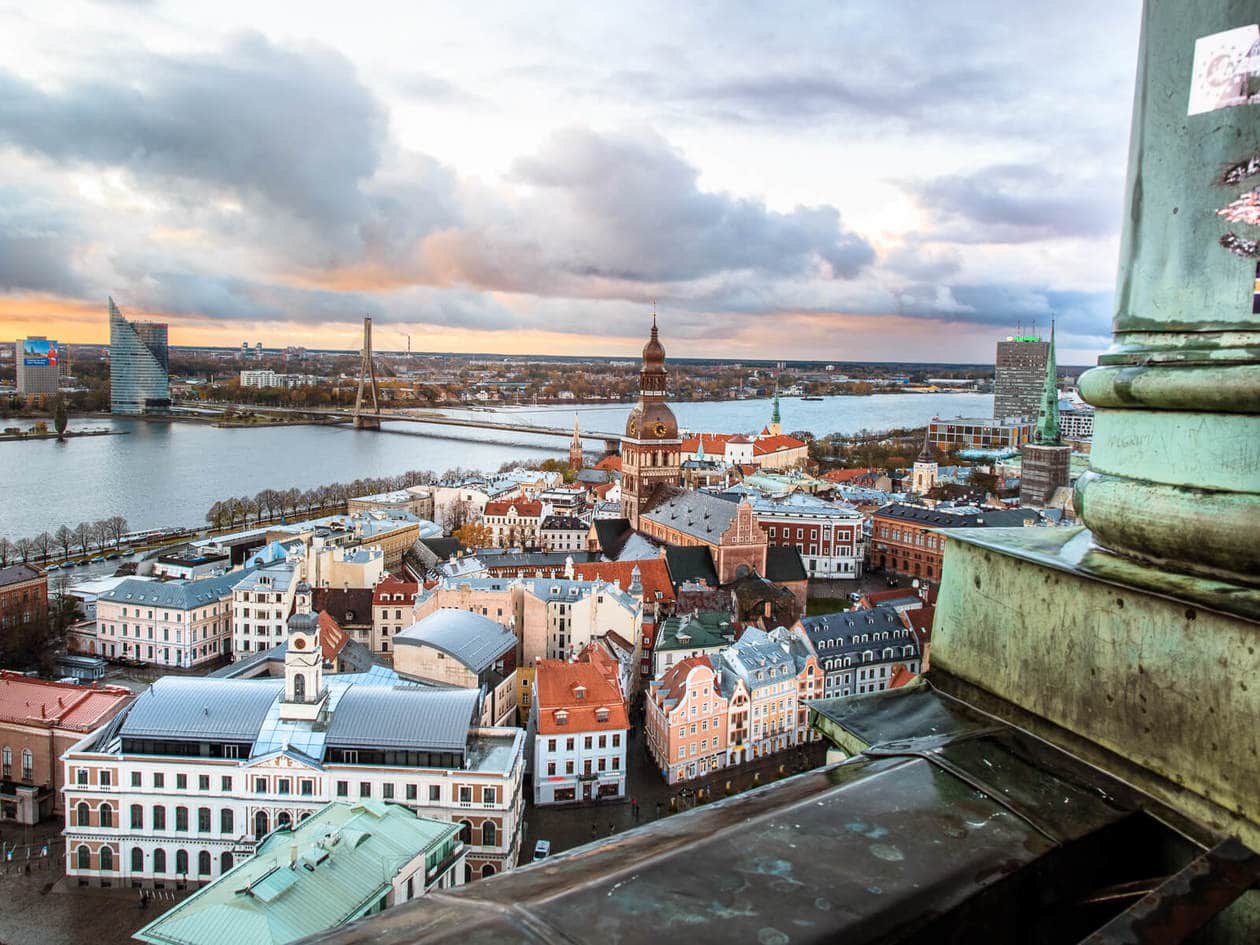 2. VISIT THE ART NOUVEAU DISTRICT
Art nouveau architecture makes up for about 1/3 of the buildings in Riga. It's actually what the city is known for, and it's considered to have the most impressive collection of art nouveau buildings in the world.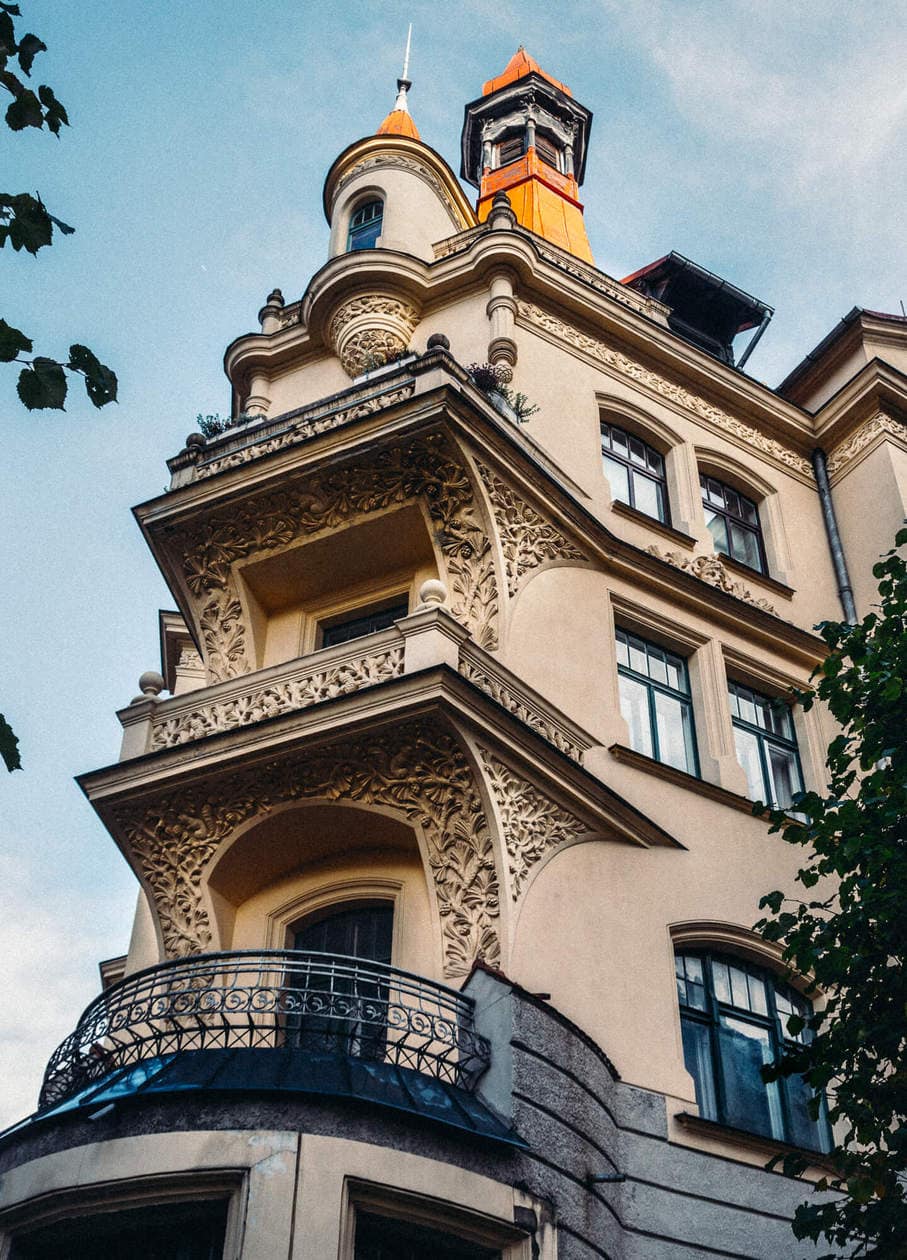 WHERE TO SEE ART NOUVEAU IN RIGA
You can see examples of art nouveau throughout the city, but one of the largest concentrations will be in the Art Nouveau District. Focus on these main streets and wander from there…
ALBERTA IELA About half the buildings on this street were created by Mikhail Eisenstein, the architect who has designed some of Riga's most sought after art nouveau buildings.
ELISABETES IELA Two of Eisenstein's most famous buildings are located on Elisabetes Iela (buildings 10A & 10B)
ART NOUVEAU MUSEUM Also located on Albert Street. The museum gives you a glimpse inside of an 1903 art nouveau style apartment.

3. FREEDOM MONUMENT
I'm not usually the type to seek out monuments or statues when I travel, but the Freedom Monument was located right on the outskirts of Old Town and I happened to pass by it a few times on my way to my hotel (Gallery Park Hotel & Spa). The more I fell in love with Latvia, the more interested in it's history I became.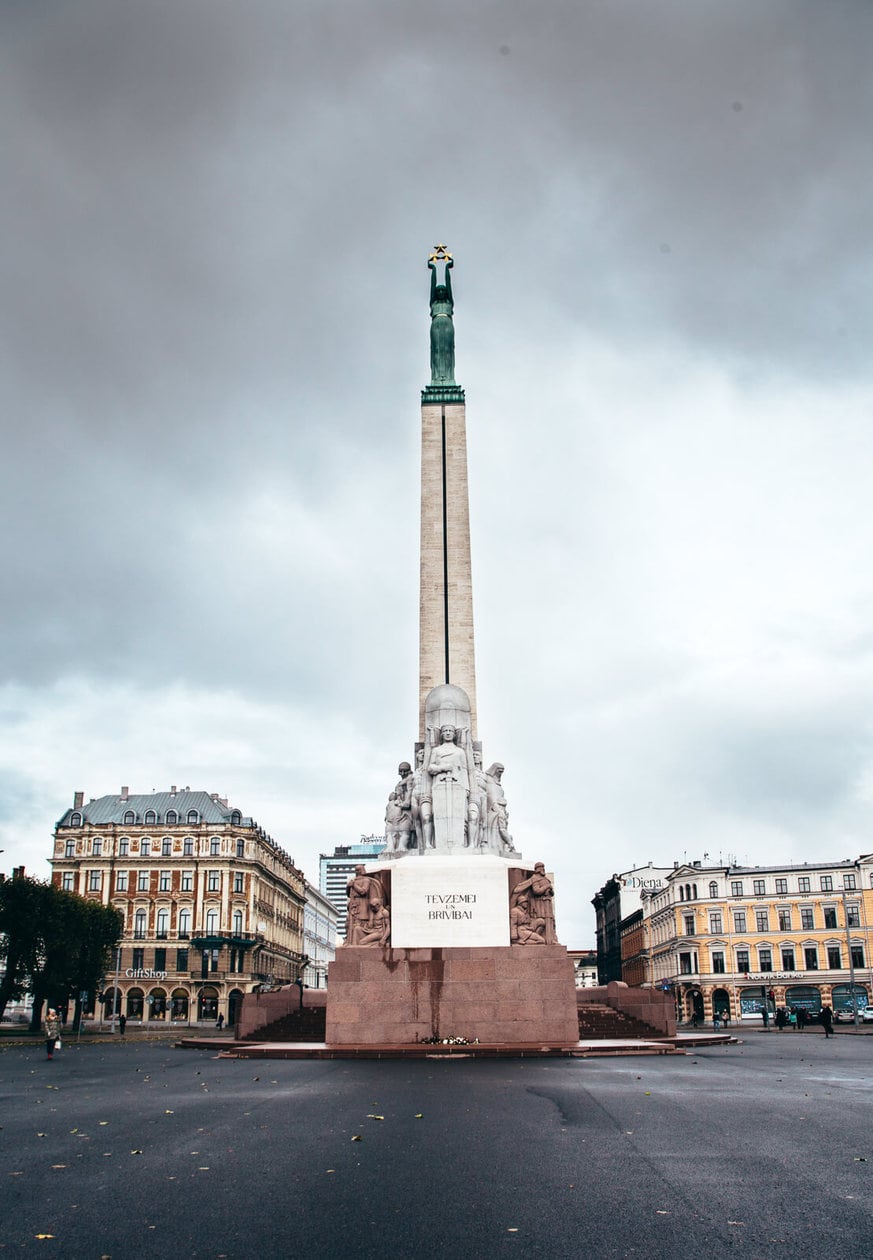 The Freedom Monument has been standing since 1935, but during the Soviet Occupation of Latvia it was forbidden to visit the statue. Taking Latvia's turbulent history into account, and considering how recently their re-gained their independence, it was moving to watch people be allowed to lay flowers at it's base.
If you're near the monument during the top of the hour, it's worth a quick stop over to watch the changing of the guards.
4. RIGA CENTRAL MARKET
Riga's Central Market is one of the largest markets in Europe. It's located within 5 old Zeppelin hangers from WWI and each pavilion specializes in something different: meat, grocery, vegetable, fish and dairy.

Spend the morning browsing 3,000 stalls selling everything from birch sap (a local specialty), to pickled veggies, to smoked eel. 100,000 people visit the Riga Central Market each day, so it's a great way to see how the locals shop, as well as score some of the best deals.
There are also a few beer stands within the market where you can try local Latvian beer on tap. One stall had a 500ml beer for 90cents!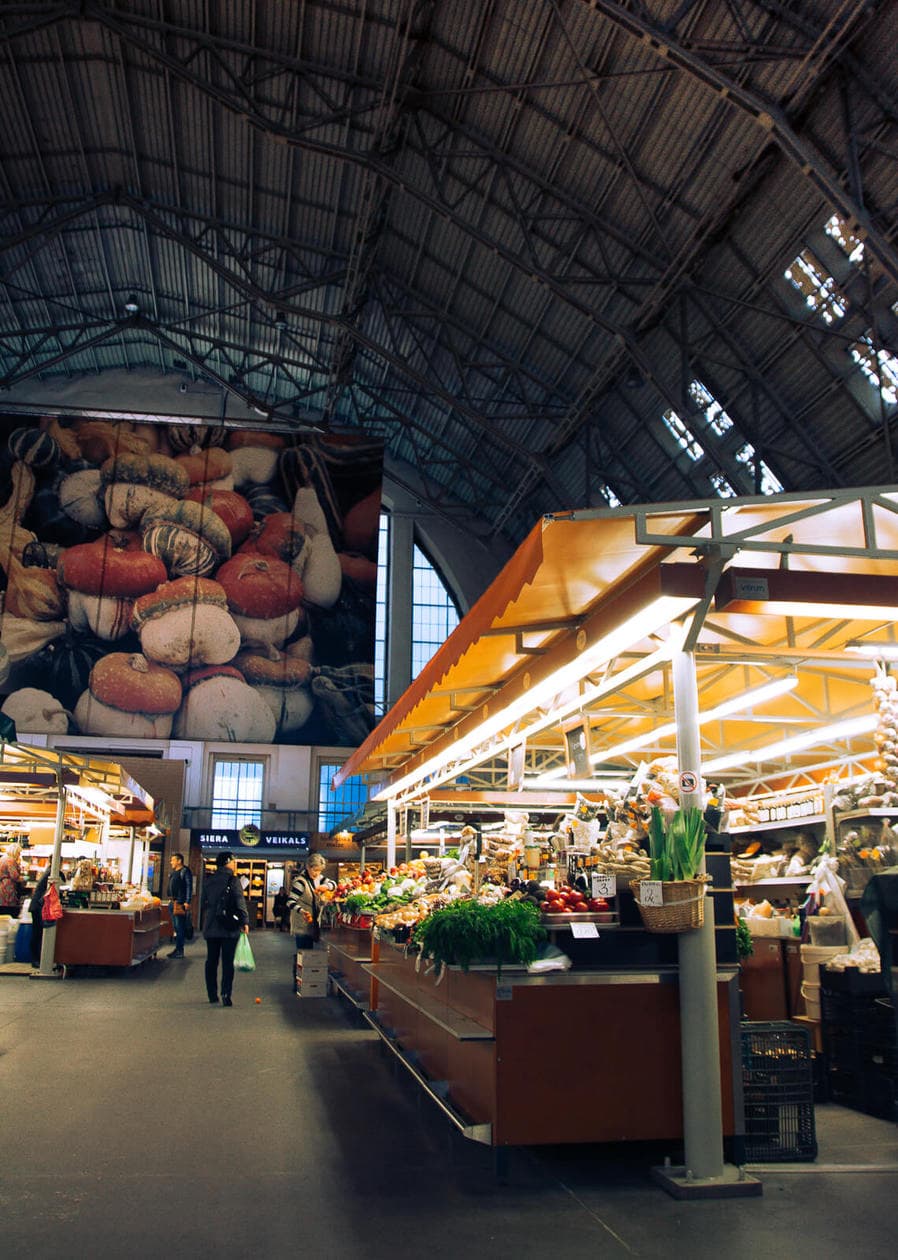 TIPS FOR VISITING RIGA CENTRAL MARKET
GO EARLY Not only will everything be at it's freshest early in the morning, you will also beat the crowds.
NIGHT MARKET There is a night version of the market (called The Farmer's Market) located outside the hangars on Gaiziņa Street, Spīķeru Street and Pūpolu Street. The hours for the general public are from 5pm until 10pm, and then it becomes wholesale. You can score some of the best prices at the Night Market.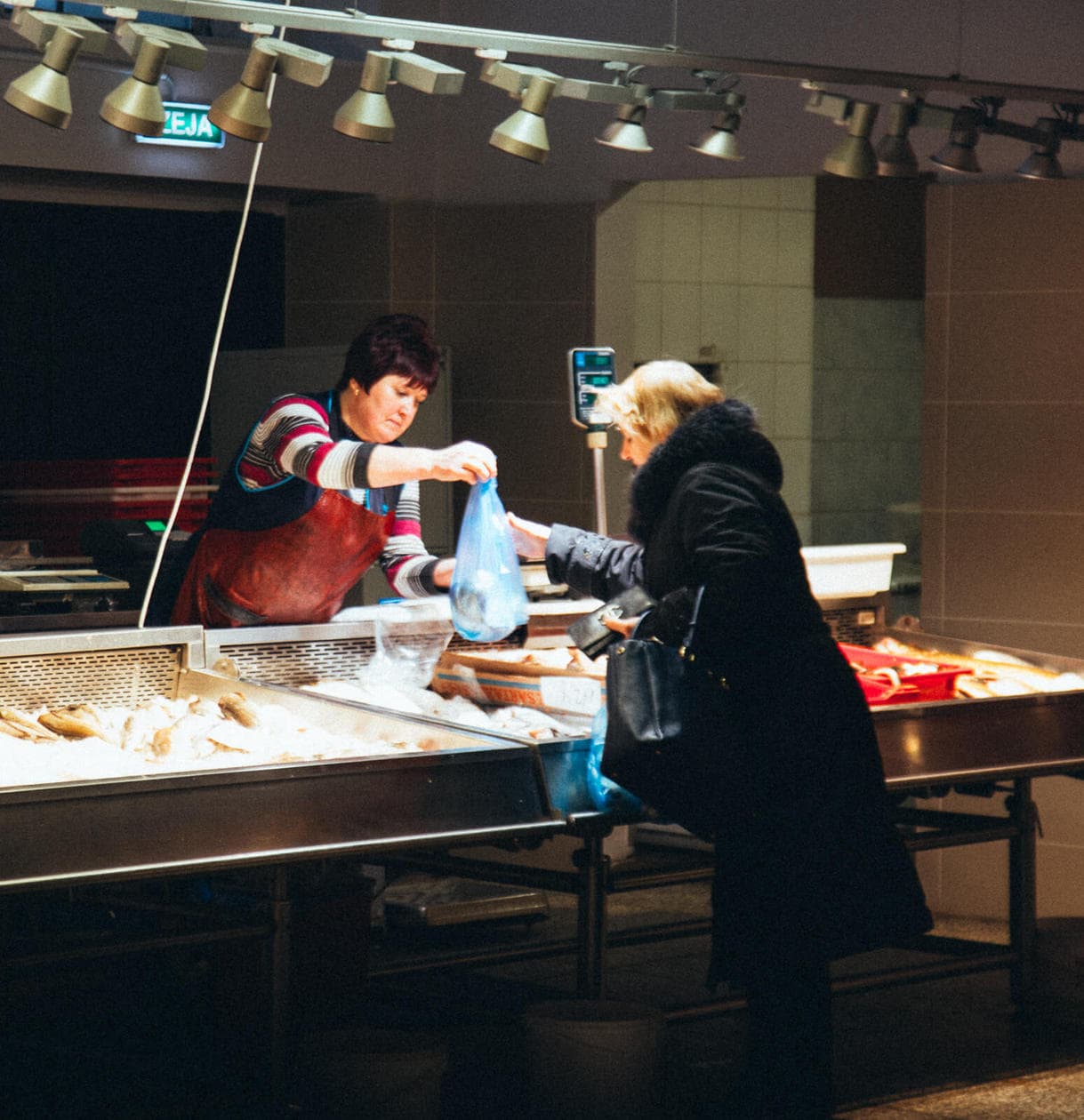 RESTROOMS Restrooms are located throughout the market but cost .25 cents so be sure to have some change with you.
WATCH FOR PICKPOCKETS As with any crowded space, keep an eye on your valuables as the Central Market is known to have pickpockets.
HAGGLING Haggling isn't as widely accepted as it once was in the market, but feel free to give it a go!
5. TOUR THE FORMER KGB HEADQUARTERS
'The Corner House' is the former headquarters of the KGB secret police. It's located on Brīvības and Stabu streets, and stands as a dark reminder of the Soviet oppression during the Cold War.

On the outside of the building a plaque reads, "'During the Soviet occupation the state security agency (KGB) imprisoned, tortured, killed and morally humiliated its victims in this building."
Inside, you can take a tour of the prison cells, execution room, interrogation room and the exercise yard. This was at the top of my list when deciding what to do in Riga but I was unfortunately unaware that they only offer 3 English tours per day, and I missed the window.
KGB (THE CORNER HOUSE) ENGLISH TOUR TIMES
Monday-Tuesday-Thursday-Friday: 10:30am / 1:30pm / 4:30pm
Wednesday: 12pm / 3pm / 4:30pm
Saturday- Sunday: 10:30am / 12pm / 1:30 pm
The tour lasts 75 minutes and costs between €2 – €5

TIPS FOR VISITING THE KGB CORNER HOUSE
BOOK A TOUR IN ADVANCE It's advisable to book in advance as the English tour often sells out. The website is a little confusing, but you can book your tickets here. 
IF YOU HAVE CHILDREN  Due to the graphic nature of the events which took place in the KGB house, the museum advises parents to think twice about taking children on the tour.
FREE EXHIBIT If you are unable to make a tour, there is a free exhibit in the building where you can read more about the KGB and what took place here. To be honest, it's not the best. So try and take the tour..
6. VISIT A MUSEUM
There are a ton of interesting museums in Riga, encompassing a variety of topics, from cars to history, architecture and culture. Museums are also a good option for what to do in Riga when it's raining, snowing or getting dark at 4PM.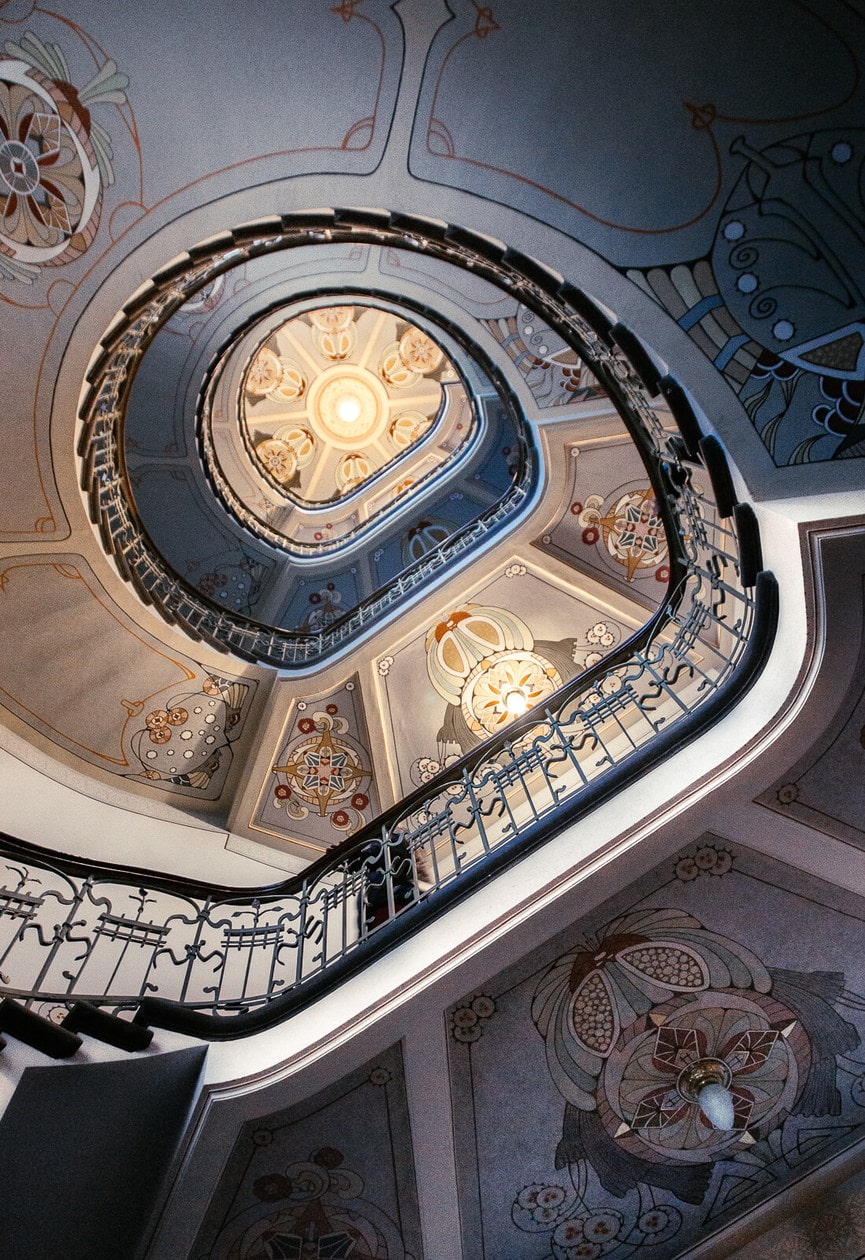 RIGA MOTORMUSEUM The Motormuseum is one of the top rated things to do in Riga on TripAdvisor, and it was named one of the best European museums of 2017. It showcases more than a hundred unique antique vehicles, and tells stories of the important milestones in the world's automotive history. | Address: Sergeja Eizenšteina iela 8, Vidzemes priekšpilsēta, Rīga, LV-1079, Latvia
LATVIAN HOLOCAUST MUSEUM The Latvian Holocaust museum is a free outdoor memorial dedicated to the Latvian Jews. It's a little disorganized but you can go inside of a train car which was used to transport prisoners to the concentration camps. You can also visit a restored house from the Riga Ghetto and picture what the living conditions were like. The museum is a short walk from the Riga Central Market. | Address: Maskavas iela 14A, Latgales priekšpilsēta, Rīga, LV-1050, Latvia
---
RELATED POST: A VISIT TO THE LATVIAN HOLOCAUST MUSEUM
---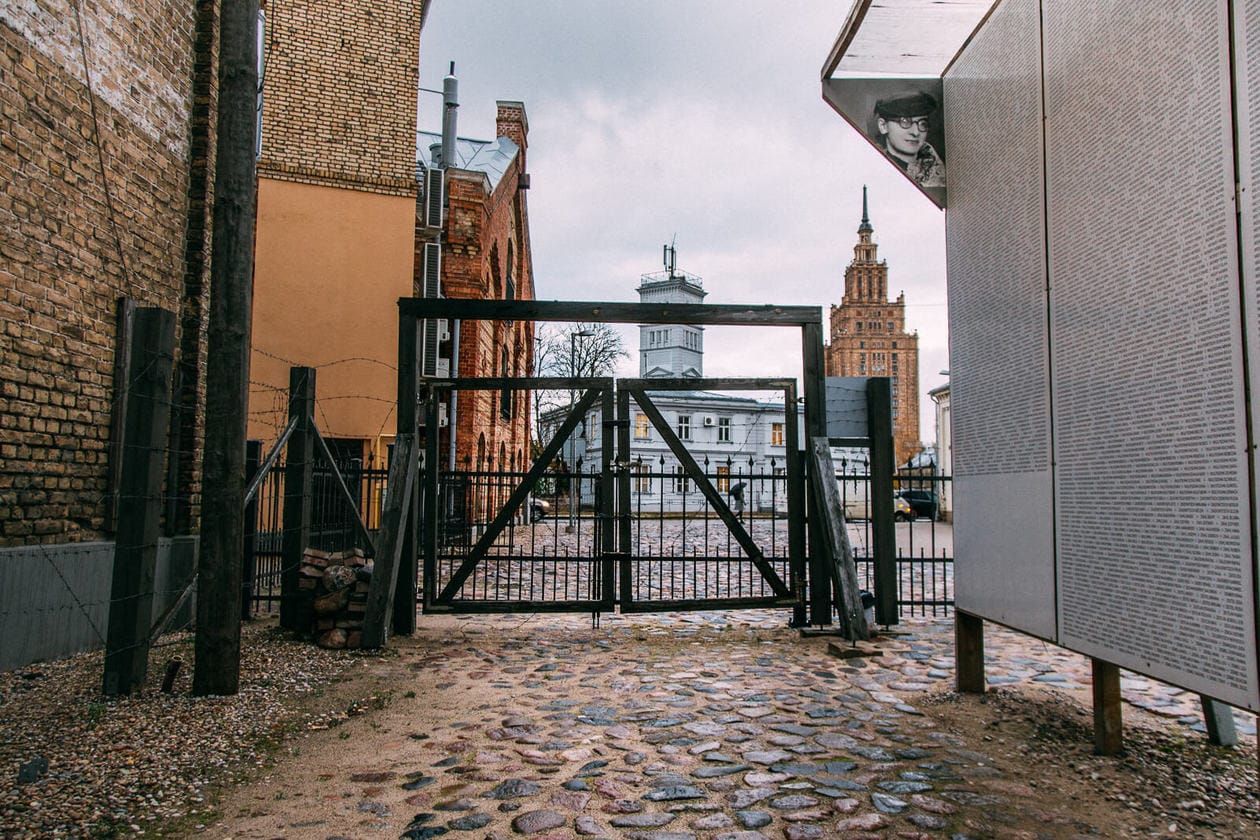 LATVIAN ETHNOGRAPHIC OPEN AIR MUSEUM This museum is one of the oldest and largest open air museums in Europe. It's located about 30 minutes outside of the city, and visitors can explore 118 authentic buildings collected from all over Latvia. Discover how Latvians have lived throughout the years, and during the summer months artisans such as blacksmiths, woodworkers and weavers will teach you about their craft. | Address: Brīvības gatve 440, Rīga, LV-1024, Latvia
MUSEUM OF THE OCCUPATION OF LATVIA Latvia was occupied by the USSR in 1940, Nazi Germany in 1940 and again by the USSR in 1944. This museum exhibit artifacts, archive documents, to educate the public about the 51-year period of occupation Latvia has endured. | Address: Raiņa bulvāris 7, Centra rajons, Rīga, LV-1050, Latvia
ART NOVEAU MUSEUM The Art Nouveau Museum is fittingly located in Riga's art nouveau district. Wander through a restored apartment from 1903 to discover what the interiors of an upper class family looked like. | Address: Albert St 12, Central District, Riga, LV-1010, Latvia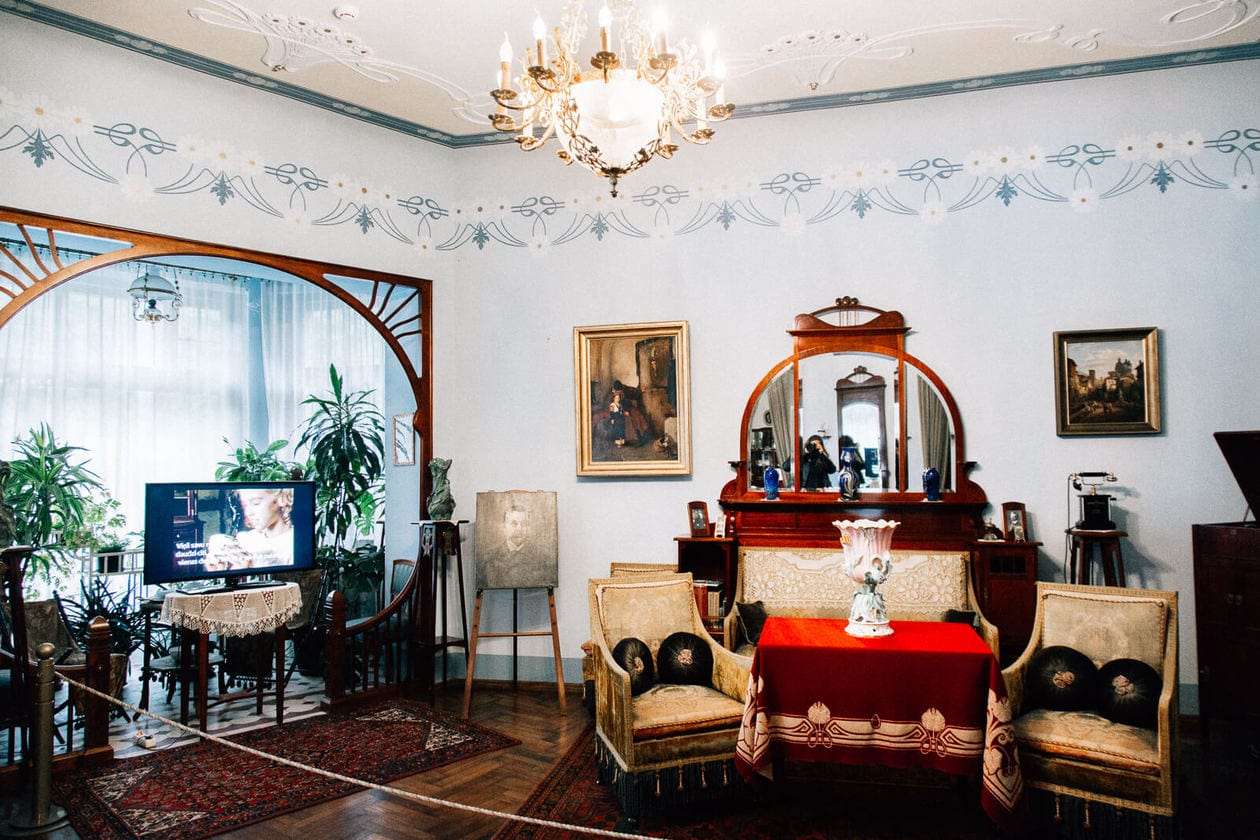 INTERNATIONAL MUSEUM OF VODKA If you want something on the quirkier side, check out the International Museum of Vodka, which is basically a huge, private collection of unique vodka from all over the world. The tour includes vodka shots, so you can't really go wrong with this one. | Address: Krišjāņa Barona iela 136F, Latgales priekšpilsēta, Rīga, LV-1012, Latvia
7. WALK AROUND THE OLD RIGA GHETTO
During WWII, the Nazis forced 30,000 Latvian Jews to relocate to a small, 16-block area in the Moscow district (Maskavas Forštate). The Riga ghetto was sealed off with barbed wire and armed guards and each person was allotted only 4 square meters (43 square feet) of personal living space.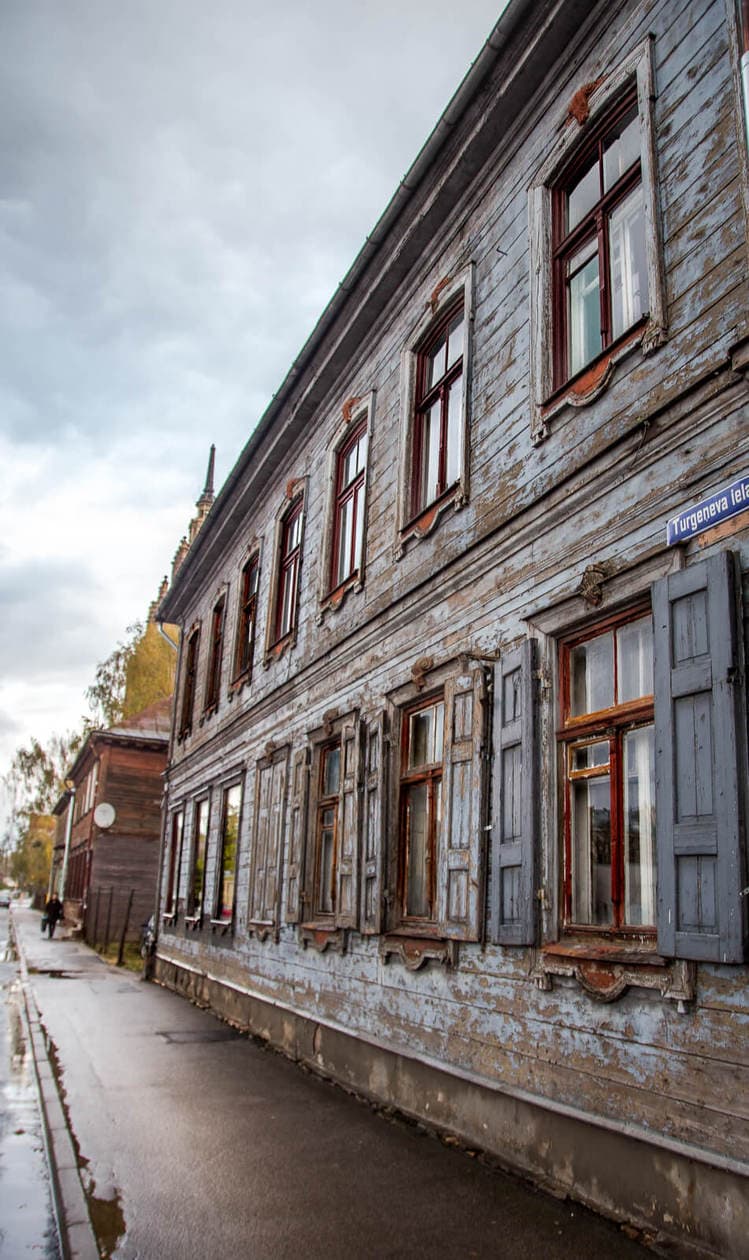 Most of the Jews (24,000) living in the Riga Ghetto were murdered in the Rumbula forest massacre on November 30th 1941 and December 8th 1941. The remaining were eventually moved to concentration camps.
If you're not already completely depressed from the other war-related things to do in Riga, a walk around the old Riga Ghetto is an interesting, off the beaten path activity.
The Riga Ghetto and Latvian Holocaust Museum have created a virtual tour narrated by a Holocaust survivor. For more information, click the related post below.
---
RELATED POST: WHAT TO DO IN RIGA: A VISIT TO THE LATVIAN HOLOCAUST MUSEUM
---

8. TASTE RIGA BLACK BALSAM
Black Balsam is a traditional Latvian black liqueur created using a blend 24 herbs and botanicals. The recipe was created in Riga in the 18th century and it's still a secret to this day. You can try a Black Balsam cocktail in just about every bar in the city.
Some people love it and some hate it. I recommend tasting the currant kind, which was delicious. To read about my favorite bar in Riga to have a black balsam cocktail, click the related post below.
---
WHAT TO DO IN RIGA // RELATED POST: TASTING RIGA BLACK BALSAM AT BLACK MAGIC APOTHECARY BAR
---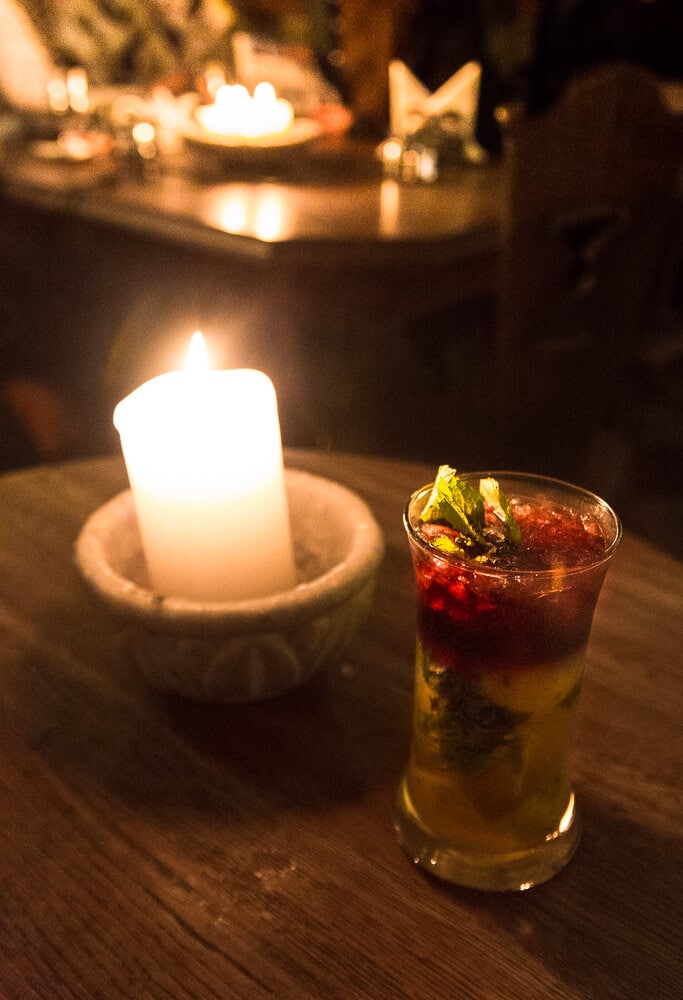 Did this help you decide what to do in Riga? Did I miss anything?
Let me know in the comments!
---
PIN IT // WHAT TO DO IN RIGA: 8 ACTIVITIES FOR EXPLORING LATVIA'S CAPITAL