On our most recent Europe trip, Nick and I split up for a few days and ventured separately to different countries;  he played a show in Germany and I explored Latvia. While in Riga, I had the opportunity to stay in the 5 star luxury hotel, Gallery Park Hotel and Spa. Keep reading for a review of my stay plus photos of this historical Riga hotel.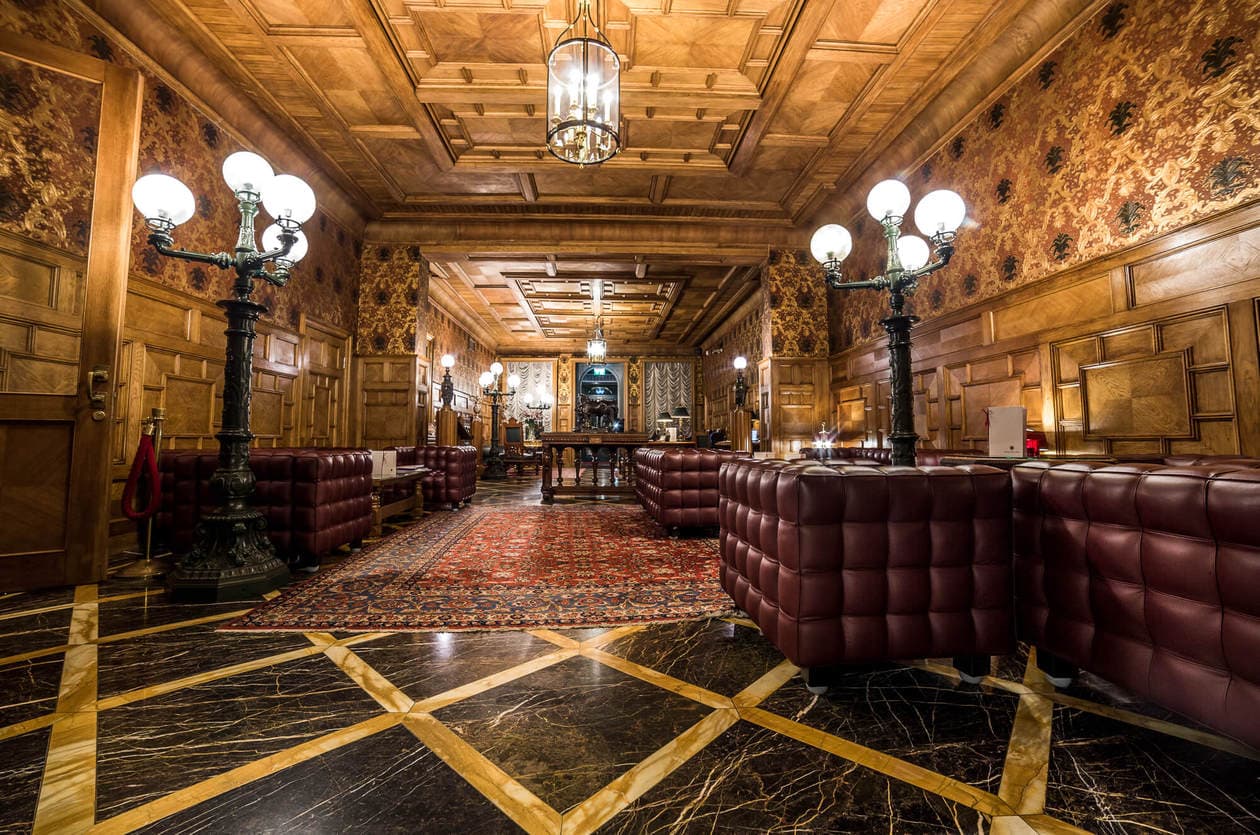 Gallery Park Hotel // A UNESCO World Heritage Building and Boutique Luxury Riga Hotel
Latvia has a substantially rich history, so when choosing a Riga hotel I was searching for a place that could tell a story and add to my experience in the country. Gallery Park Hotel and Spa was the perfect fit as it's located in a 19th century mansion, now a UNESCO World Heritage building and Latvian State Monument.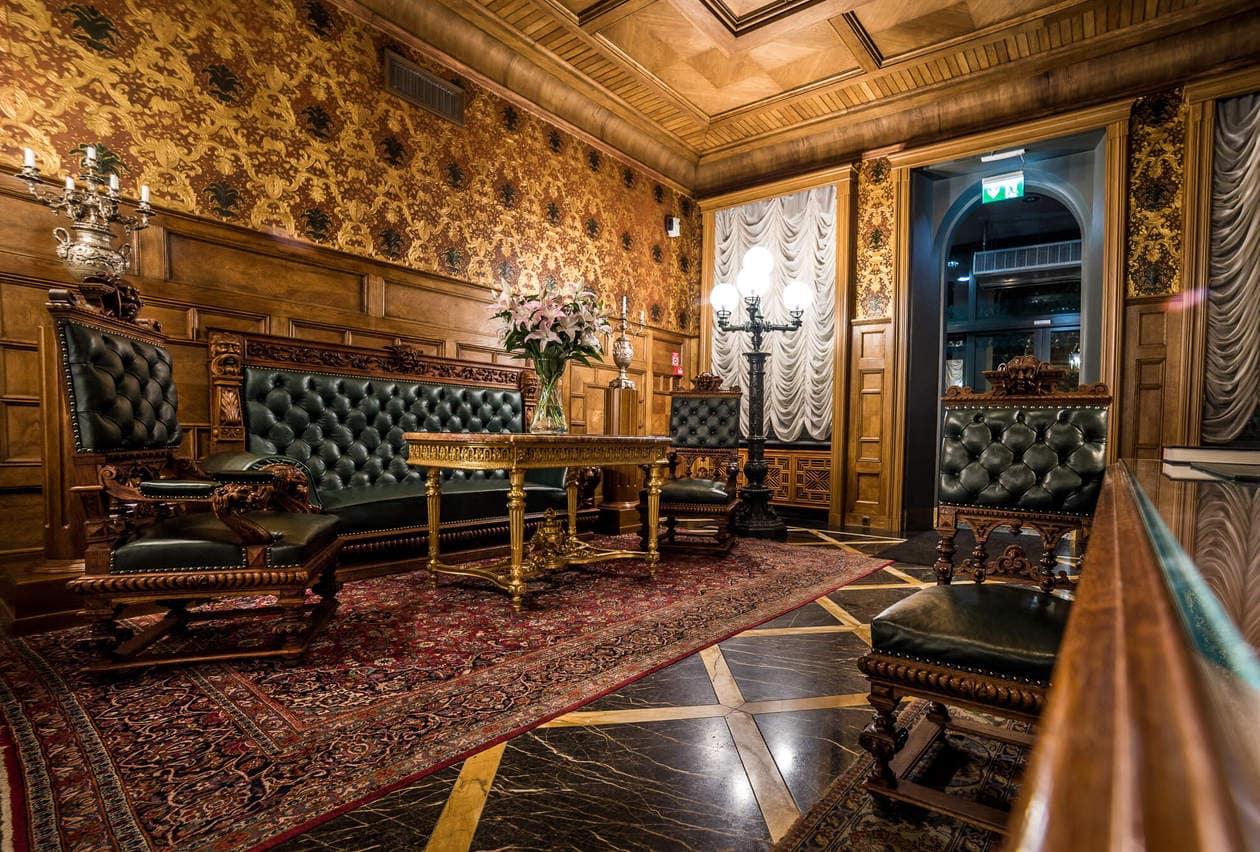 The building was designed in 1875 for a merchant named Johan Joachim Fenger and his family. It later became the headquarters to one of the largest shipping companies in the world, the Fricis Grauds Shipping Company. After World War II, the building became property of the Soviet Army and housed the Political Department of the Baltic Military Region. After the Restoration of Latvian Independence in 1990, the hotel was returned to it's former owners.
Location
Location was a large contributing factor for me when picking a Riga hotel, and Gallery Park Hotel was within walking distance of just about everything I wanted to visit.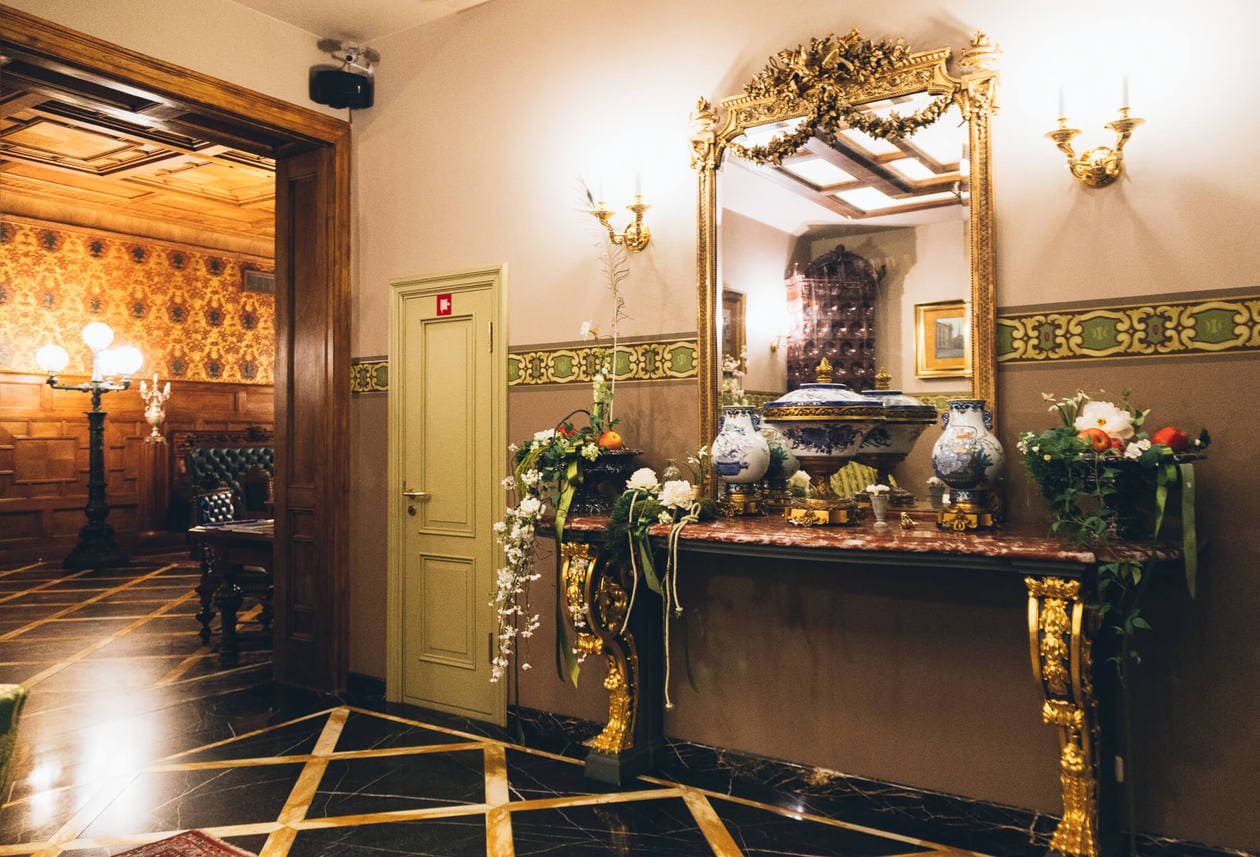 Located between the Art Nouveau district and Old Town, it's an 8 minute walk to Alberta Iela and the Art Nouveau Museum . In the opposite direction, it is a 10 minute walk to Old Town. It took me 15 minutes to walk to the old KGB building and 20 minutes to walk to the Central Market.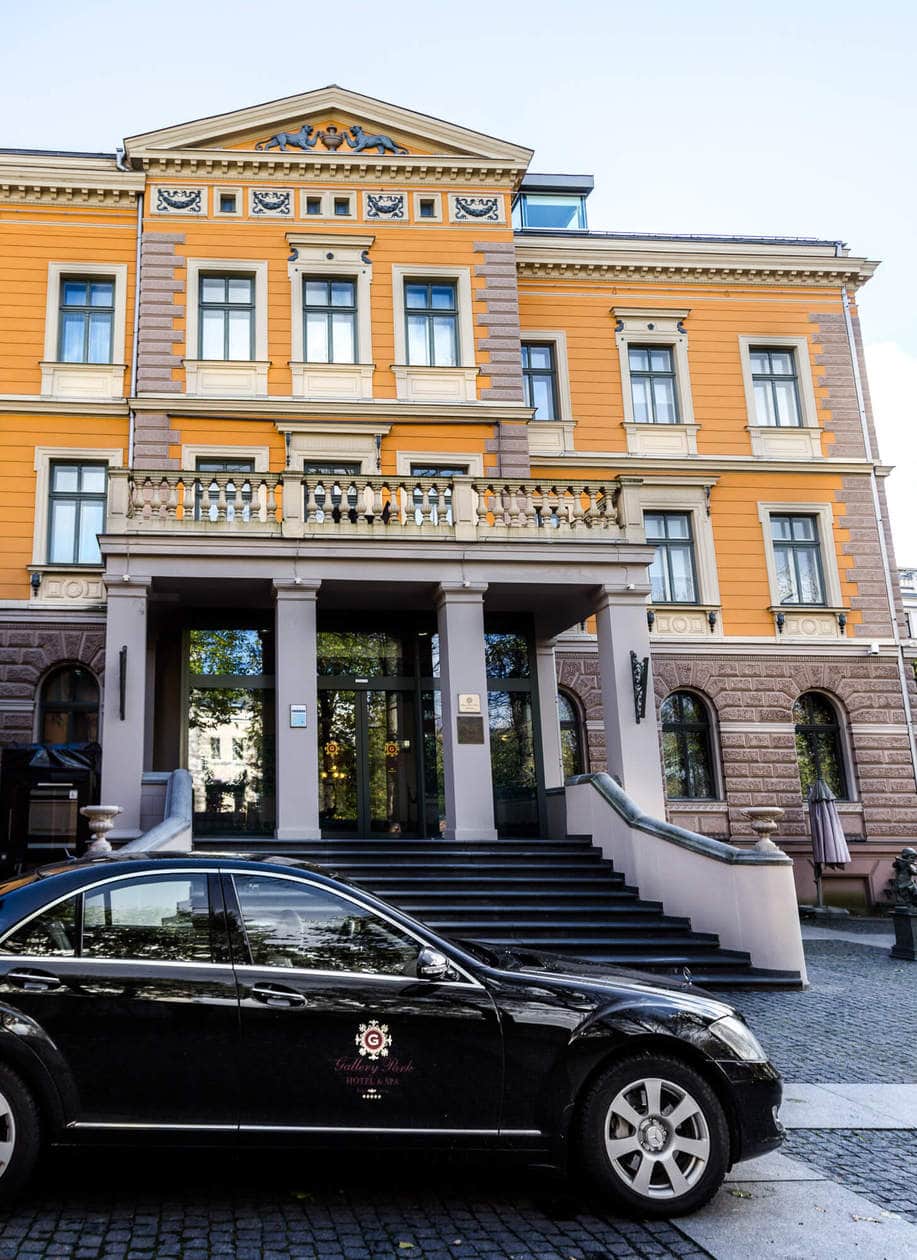 There are multiple bus stops within a minute from the hotel, or if you're feeling extra fancy, they also offers a private chauffeur service in their Mercedes S-Class.
The Suites
Gallery Park Hotel and Spa is a 5-star luxury boutique hotel with 24 rooms and suites. The rooms on the 2nd and 3rd floors are a part of the original building and they are decorated with 19th century original antique art and furniture.
I had to opportunity to tour some of the rooms and photograph the hotel's top 3 suites:
Imperial Suite
Named "Best Luxury Suite in Latvia" by World Travel Awards, the Imperial Suite is Gallery Park Hotel's most impressive room. Of course it was also my favorite.. I literally gasped when I walked in. With it's high ceilings, opulent decor and private terrace, I can imagine staying in this room would give you feelings of grandeur.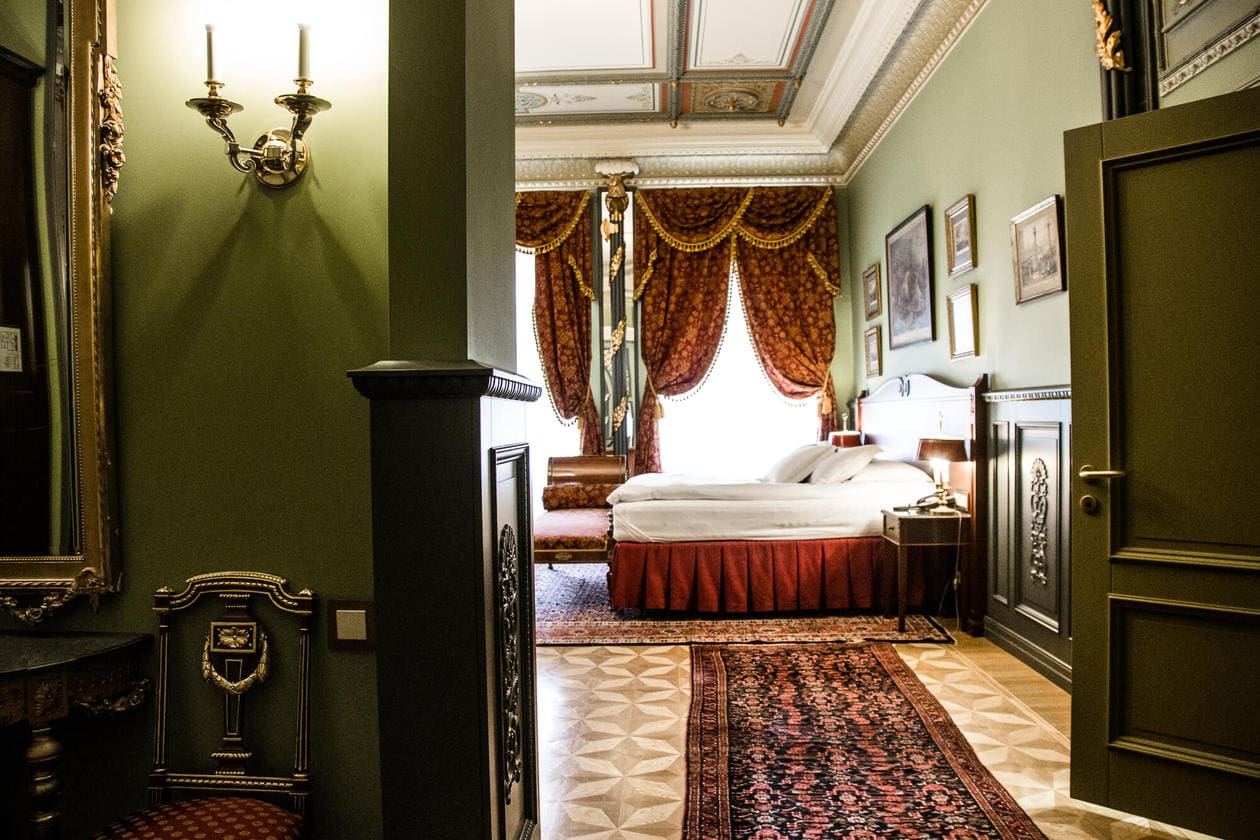 Royal Suite
The Royal Suite is the same size as the Imperial Suite minus the private terrace. It's unique because it still has the original wood paneling, in addition to a 19th century fireplace.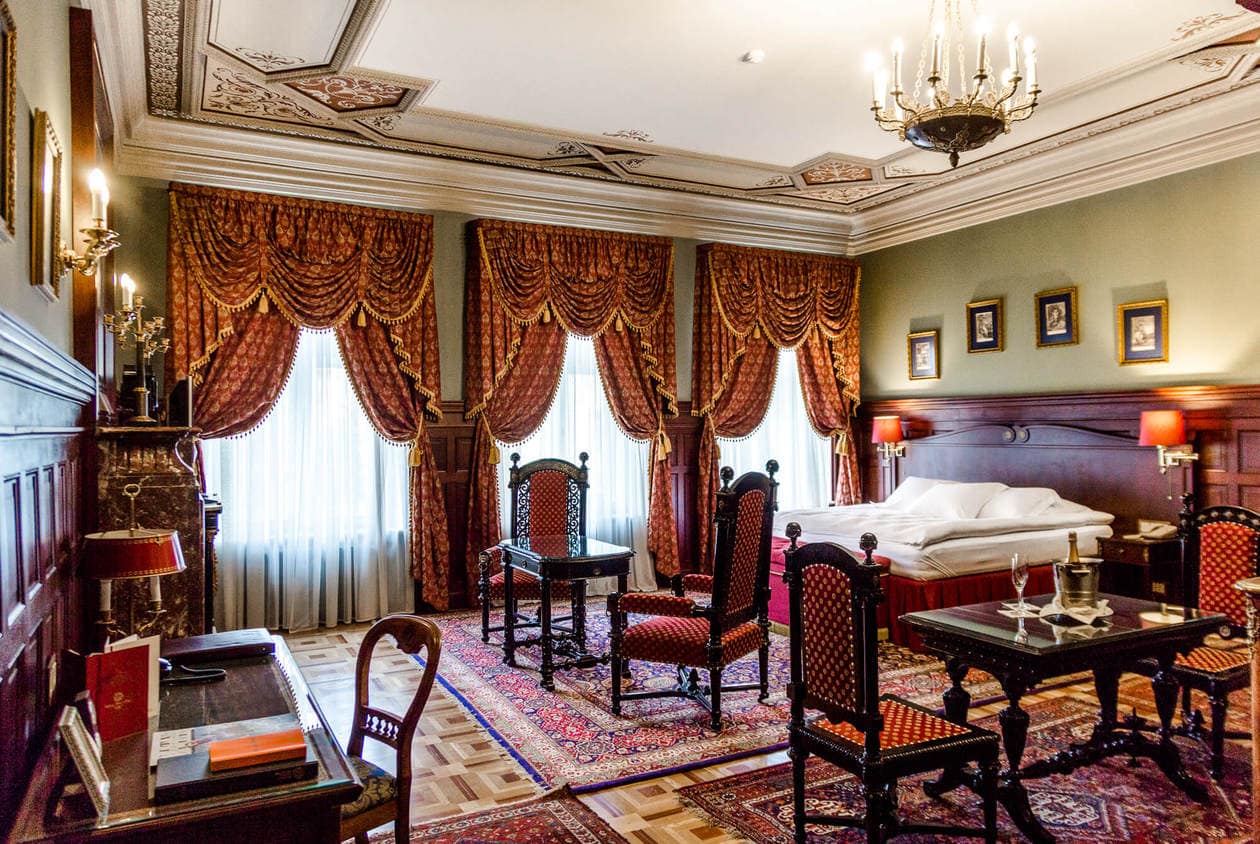 Gallery Suite
The Gallery Suite is perfect for families or business travelers as it has two rooms. The second room can be made into a bedroom with 2 twin beds, or it could be used as a living room/office.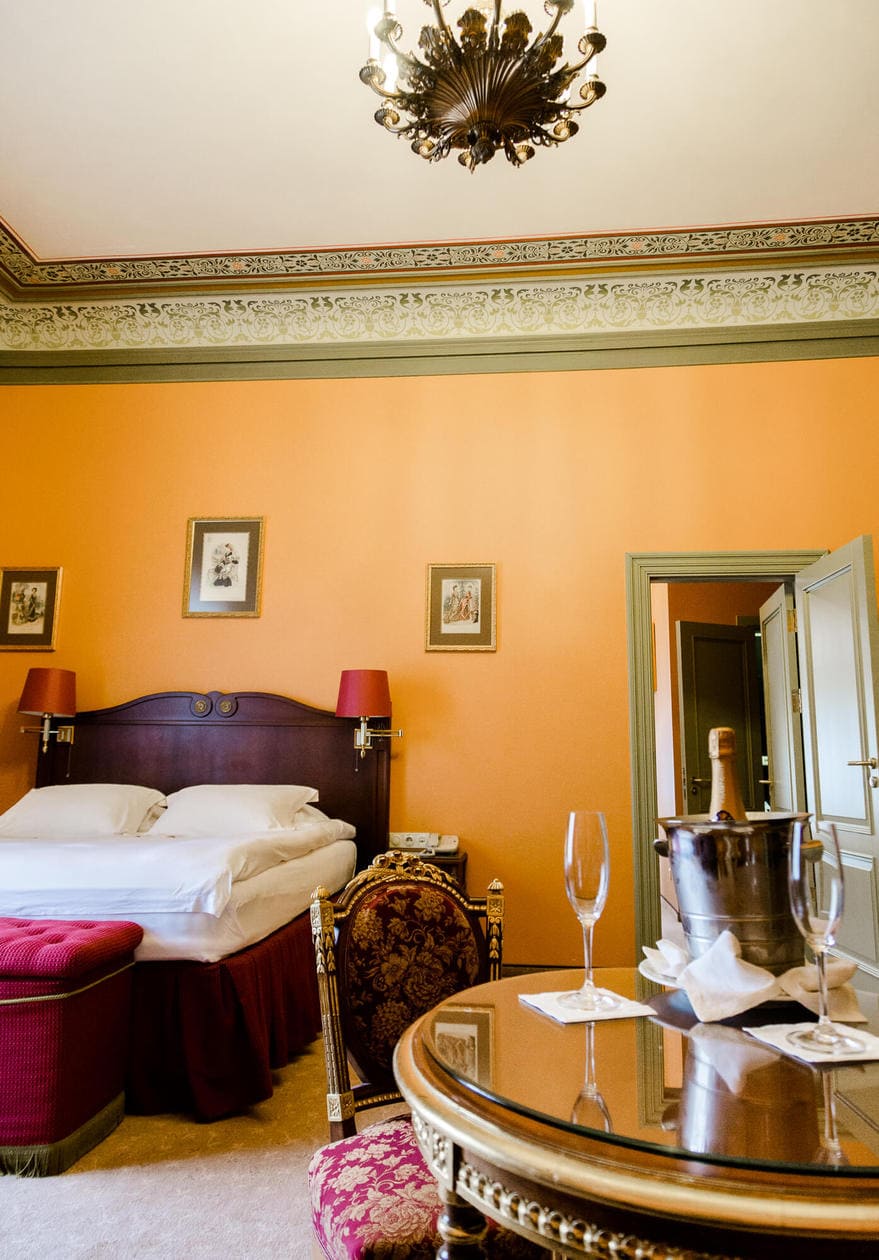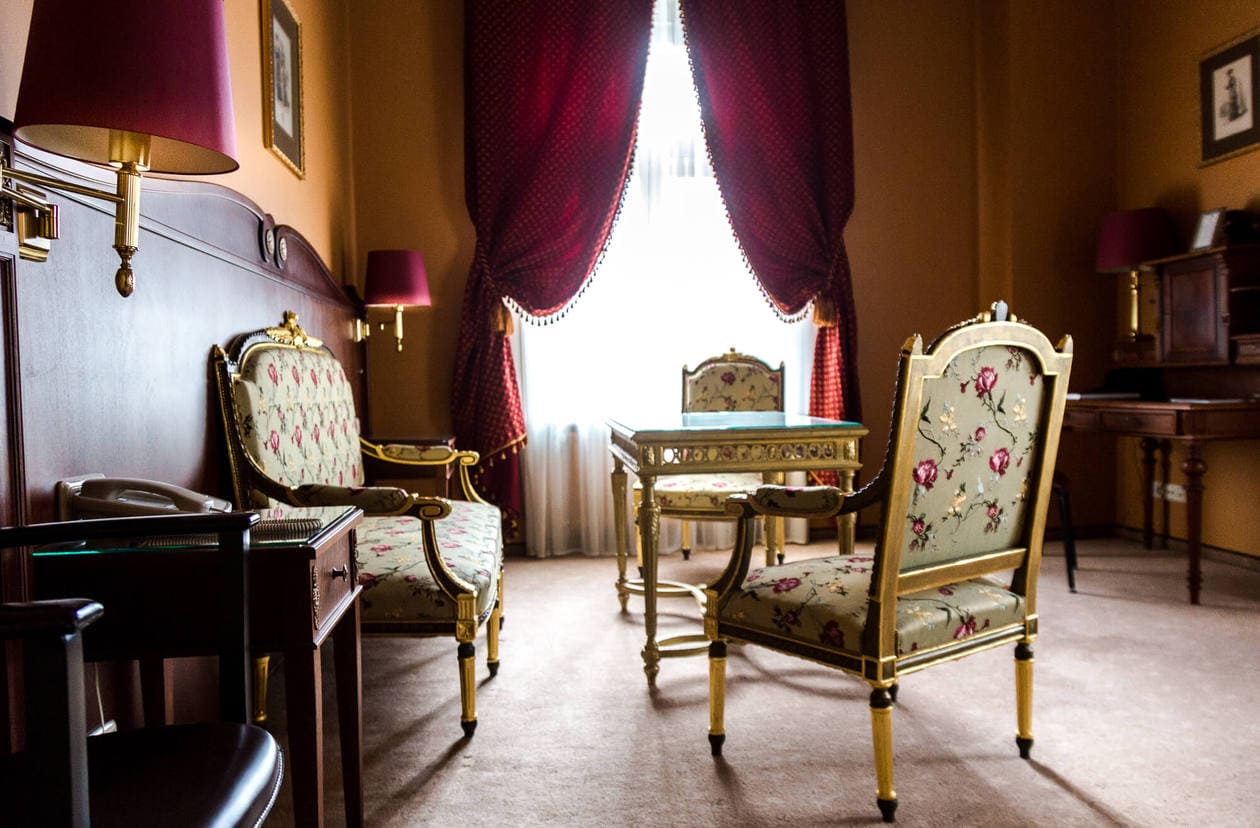 For more information about the different rooms and suites visit the hotel's website: here 
The Standard Rooms
The rooms on the 4th floor are more contemporary. This floor of the building was not part of the original framework so instead of emulating the other floors, it was given a more modern design. I stayed on the 4th floor in a standard room (#402).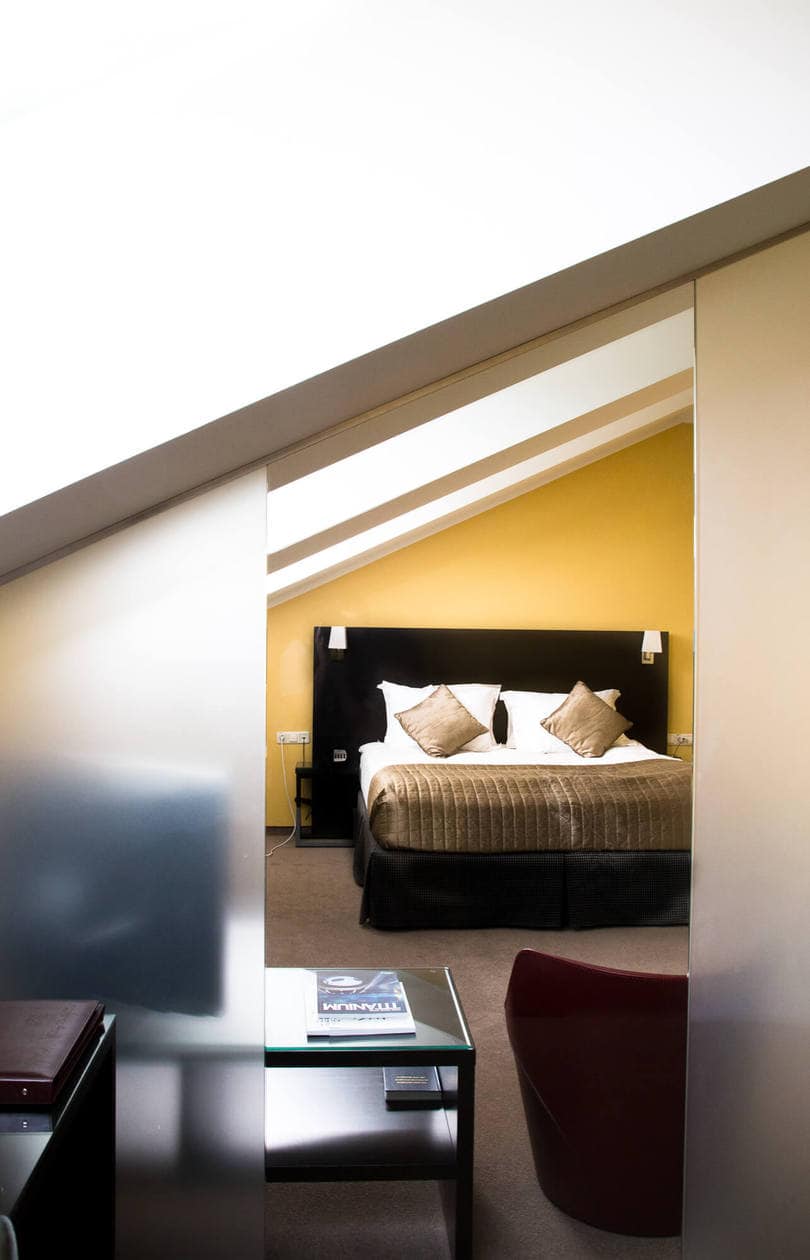 The Room
Gallery Park Hotel is exquisite and you feel as if you're walking around in a museum. I've yet to stay in a more beautiful hotel so sleeping in a modern room didn't quite match the vibe.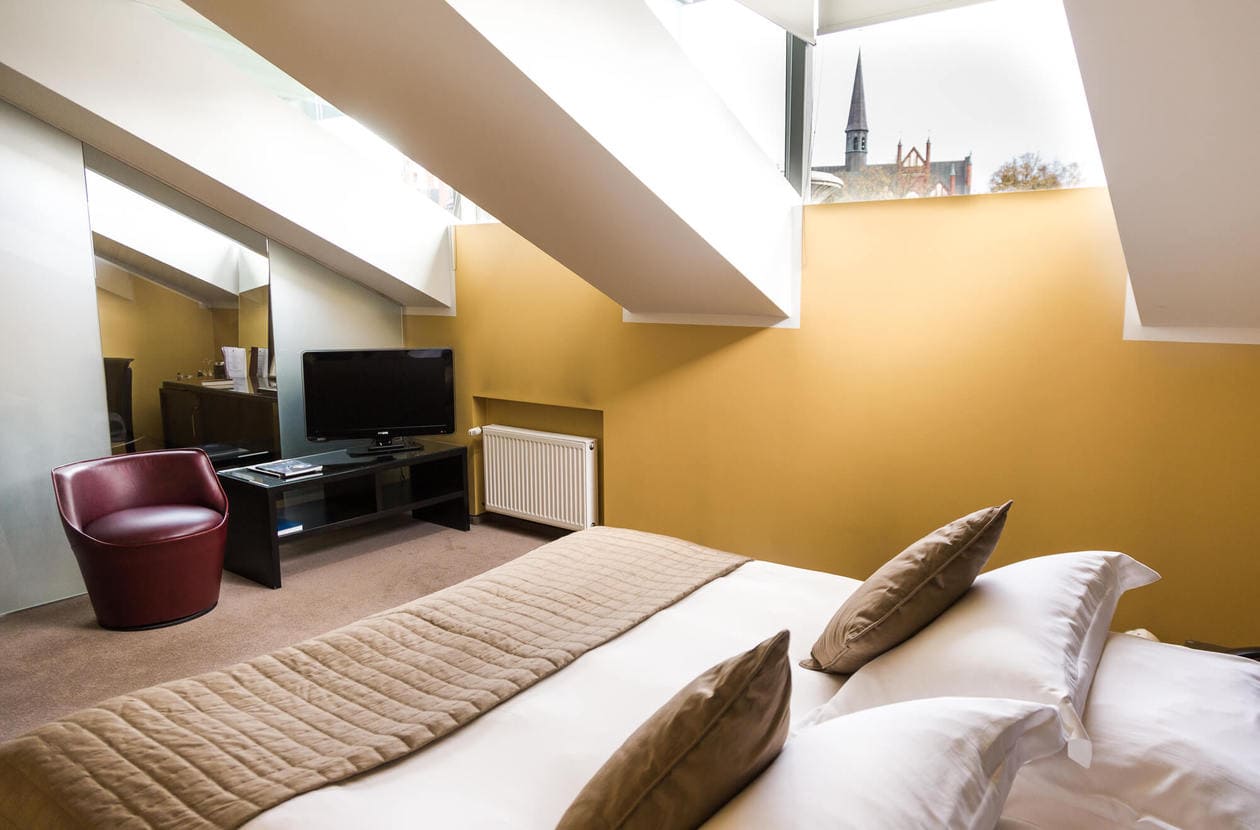 With that said, the room was spacious and very comfortable.The bed made it hard to wake up early and be productive because I just wanted to lay in it all day.
I had skylights above my bed and I loved waking up to the sunrise stained clouds floating by my window in the morning.
Bathroom
The bathroom in my room was amazing and I never wanted to leave. Not only was it huge but the floors were heated! I even contemplated bringing my pillow in and sleeping in there. If there was a way to rip this bathroom out of the hotel and transport it home, I would.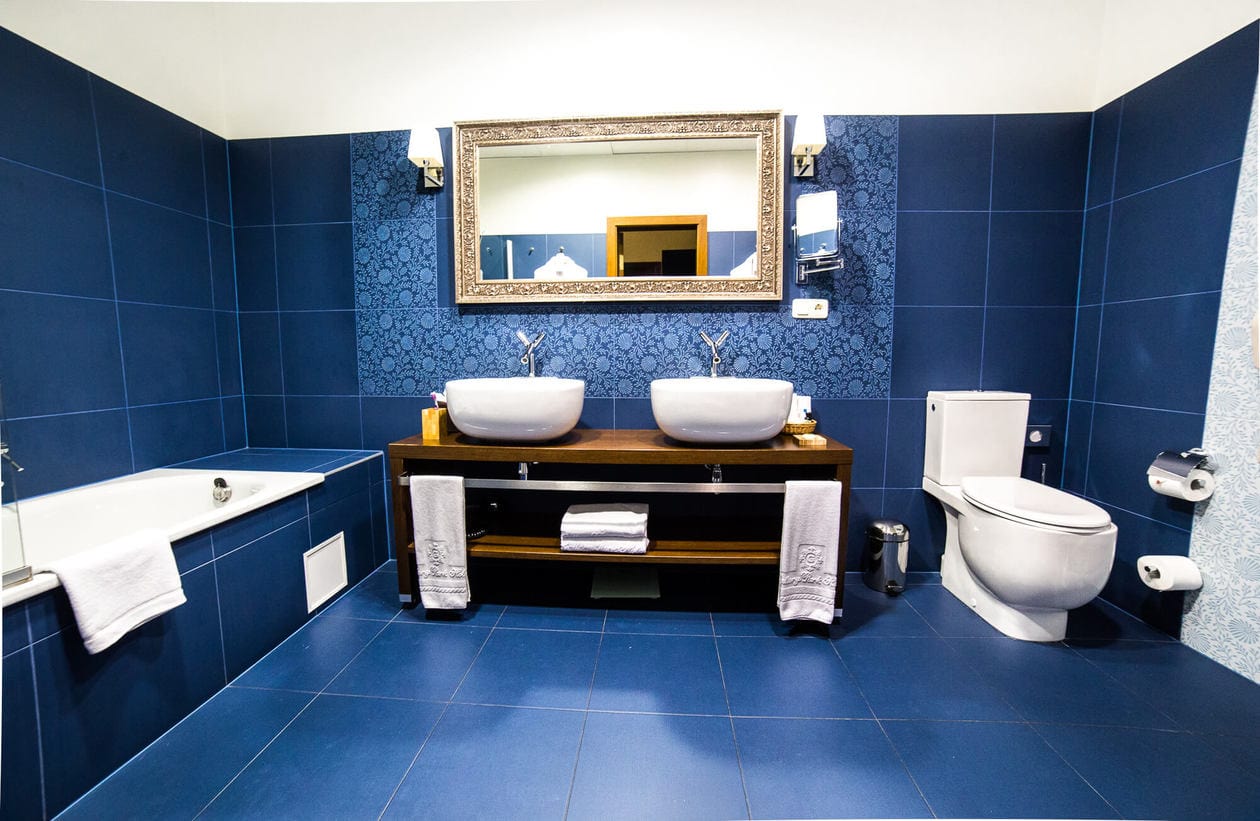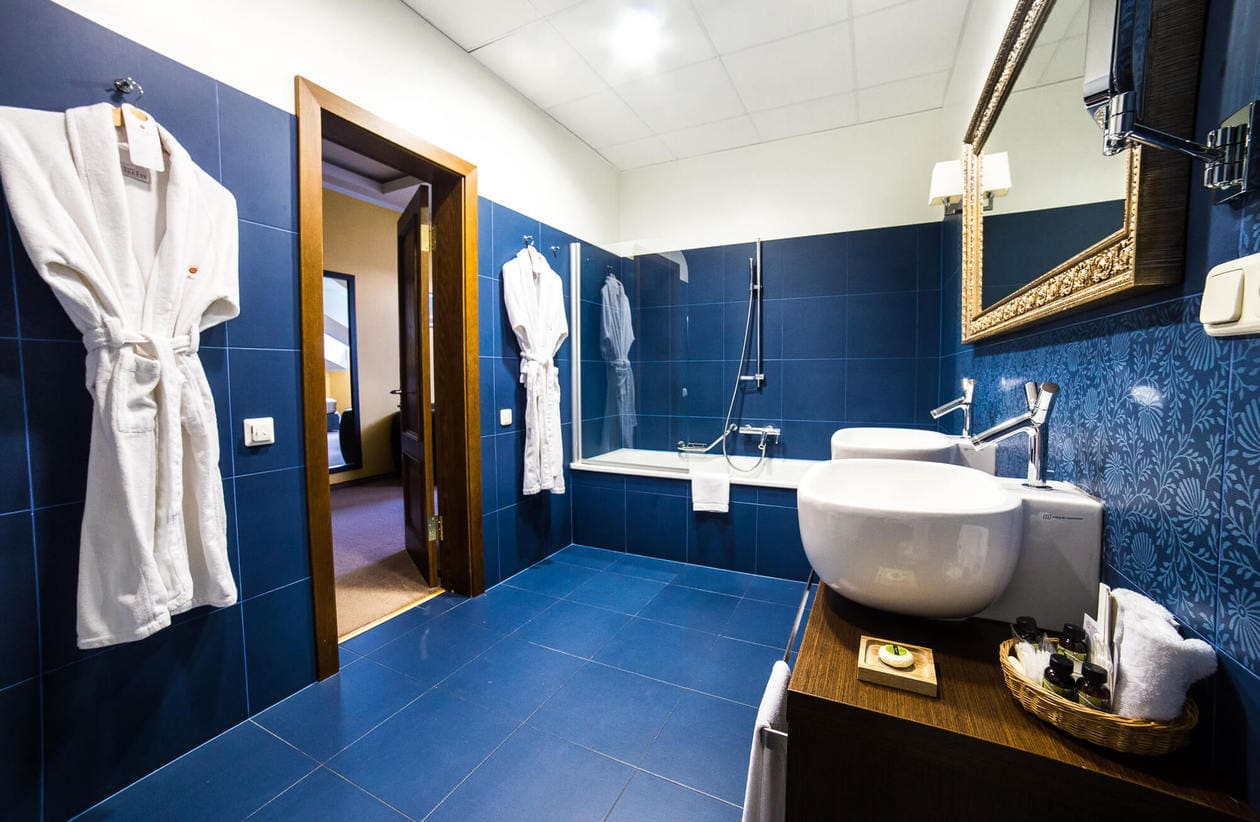 Turn Down Service
In the afternoon, my bed was turned down and the weather forecast for the next day was laid on my pillow. They also placed a clean wine glass on my night stand and turned on the floor heaters in the bathroom. It was kind of like living in a fantasy and I'm still looking for a way to convince Nick to start implementing these nightly rituals into my everyday life.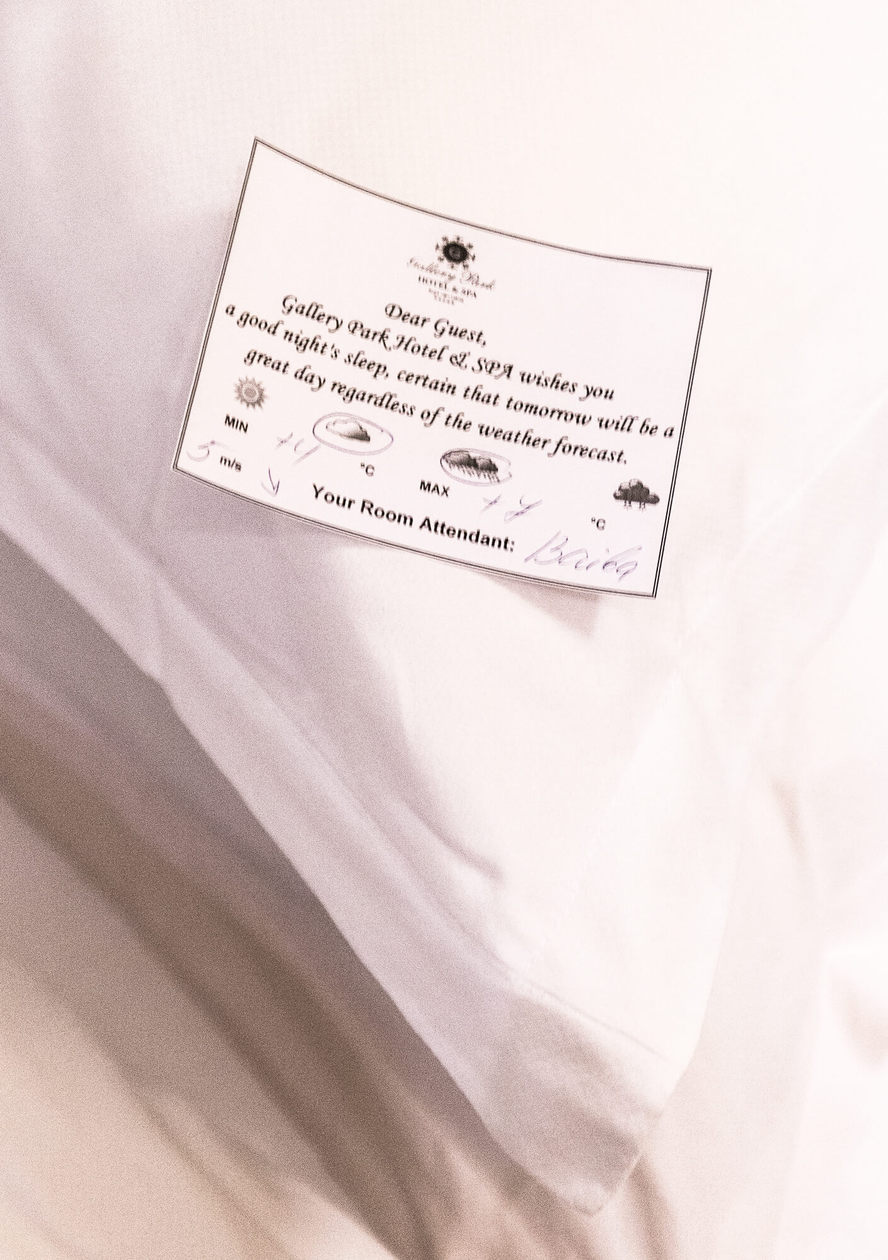 5 Star Service
From the minute I walked through the door, the service from the front desk at Gallery Park Hotel Riga was incredible. Check-in is usually at 3pm but they knew my flight was getting in early and arranged for my room to be ready upon arrival, which was greatly appreciated.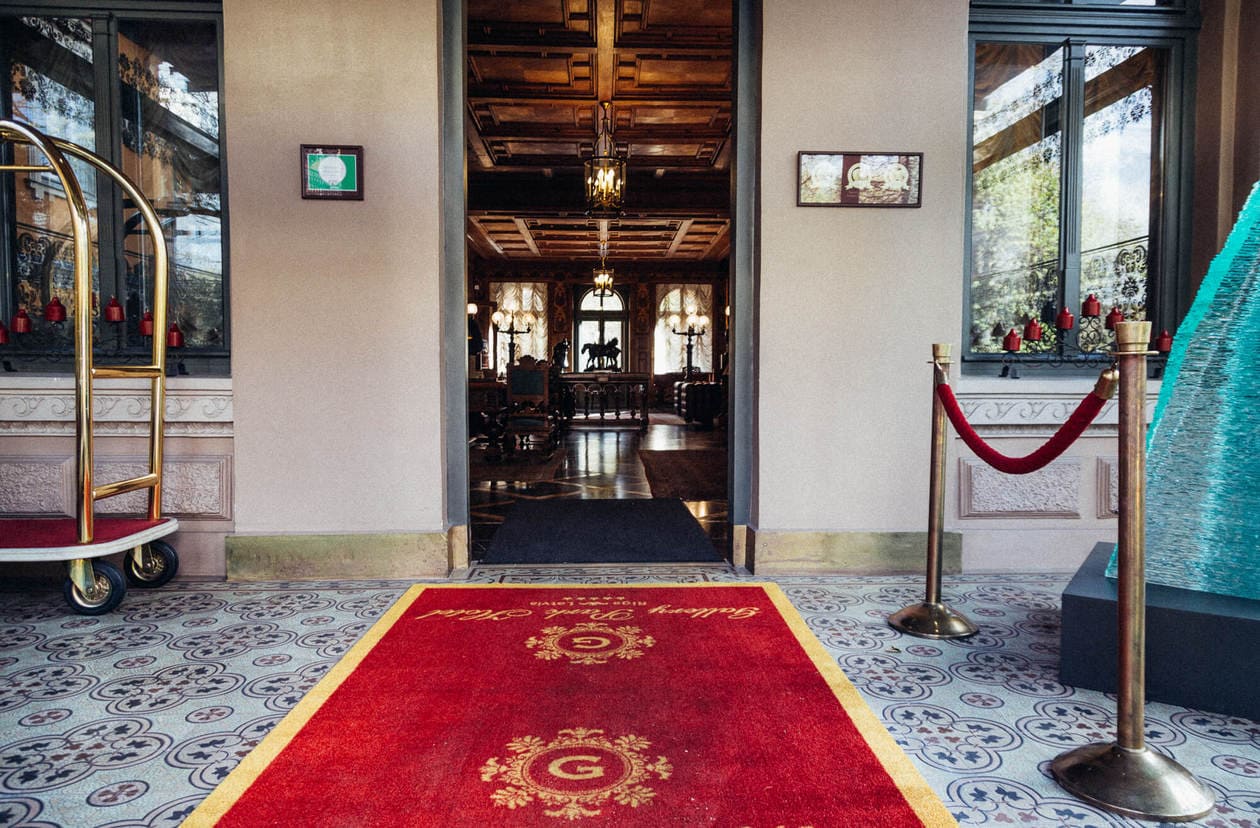 When I'd come back to the hotel at night, Alexandra would welcome me and ask me about my day. She always checked in to make sure I had everything I needed, and even offered me an umbrella when it was raining.
The service was so good that I actually felt uncomfortable at times. I noticed that the staff wouldn't sit if I was in the room so I tried to leave quickly so they could relax haha. One time though, I was having trouble printing my boarding pass and the man at the front just stood next to his desk for 10 minutes while I was trying figure it out. I felt so bad!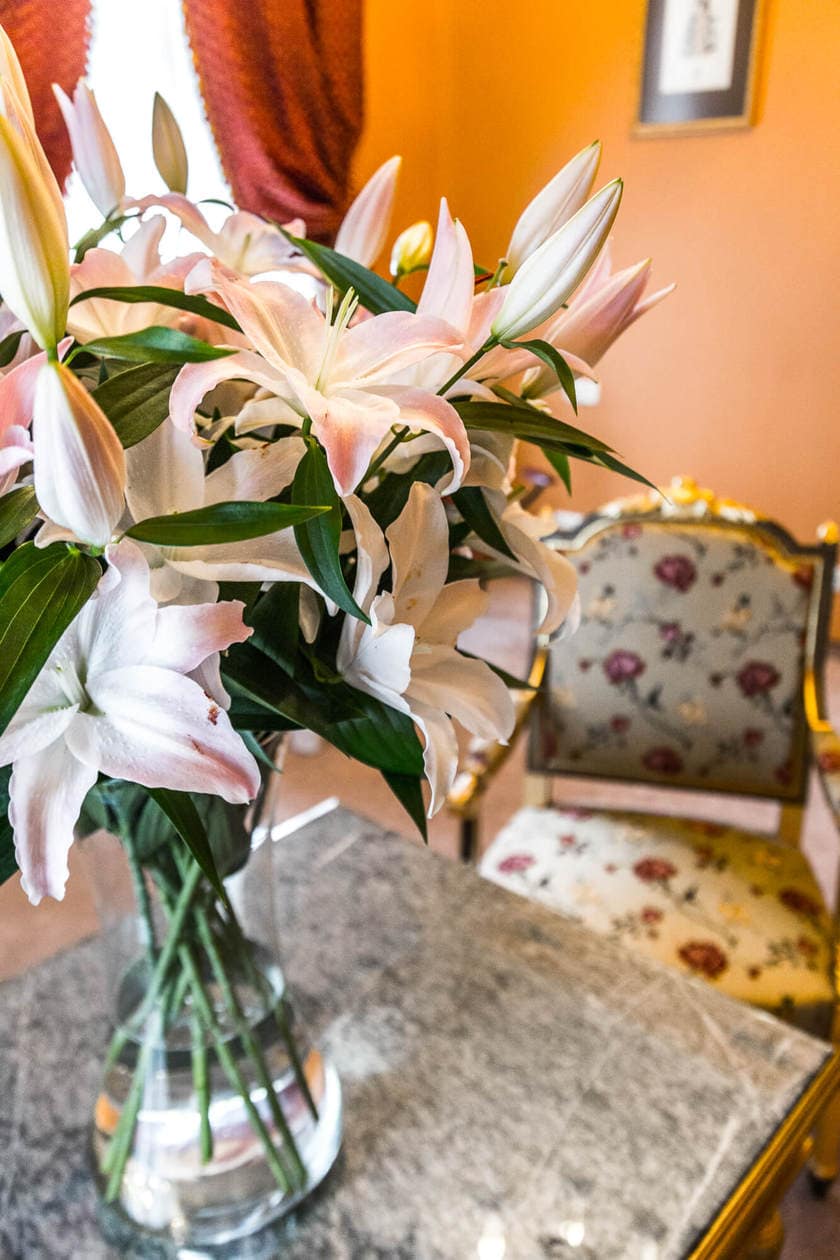 Breakfast
Breakfast is included in your room rate and takes place downstairs between the hours of 7:30am-10am. You order a la carte from a standard list of European breakfast items from omelettes, fruits, pancakes, selection of cold cuts, fish carpaccio, fresh vegetables, cottage cheese, yogurts and cereal.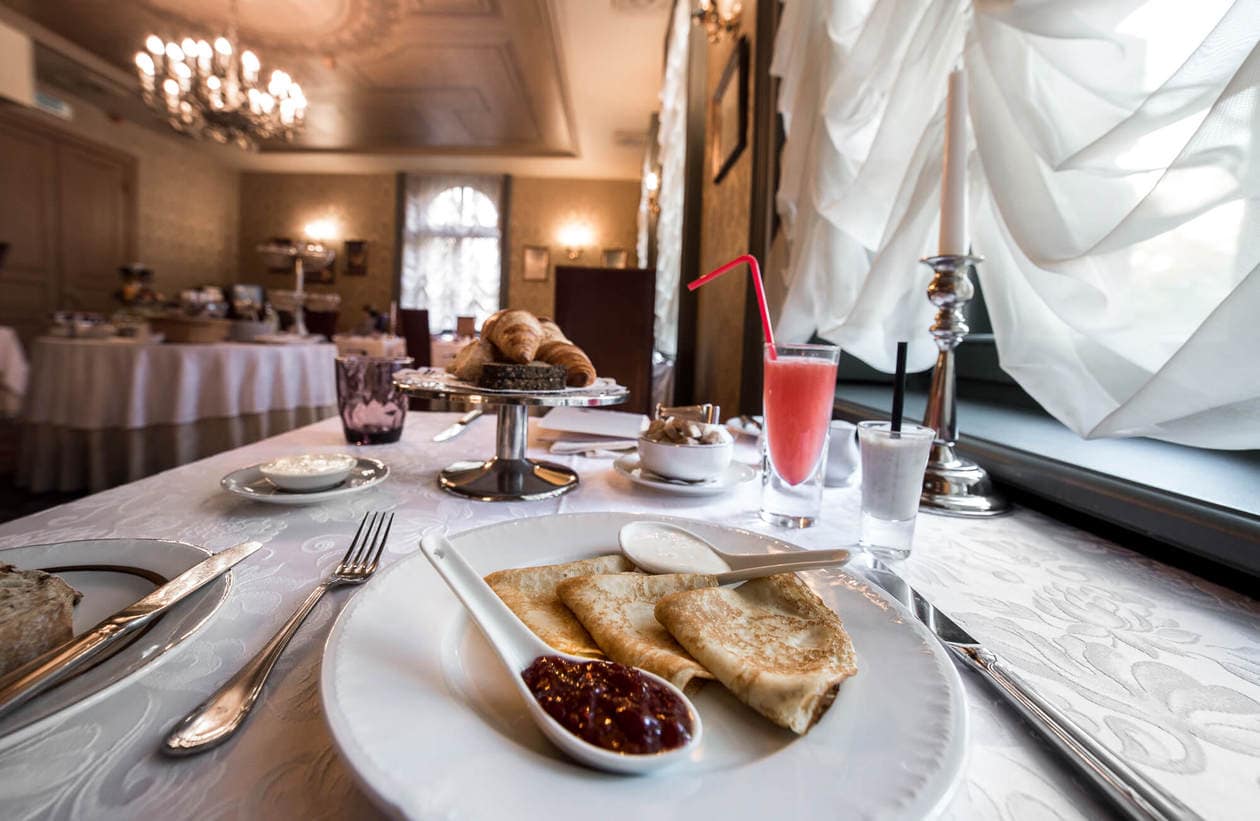 My favorite part of the breakfast were the pancakes which were thin and very similar to a crepe. I also ordered the fresh squeezed grapefruit juice, a bread basket and yogurt.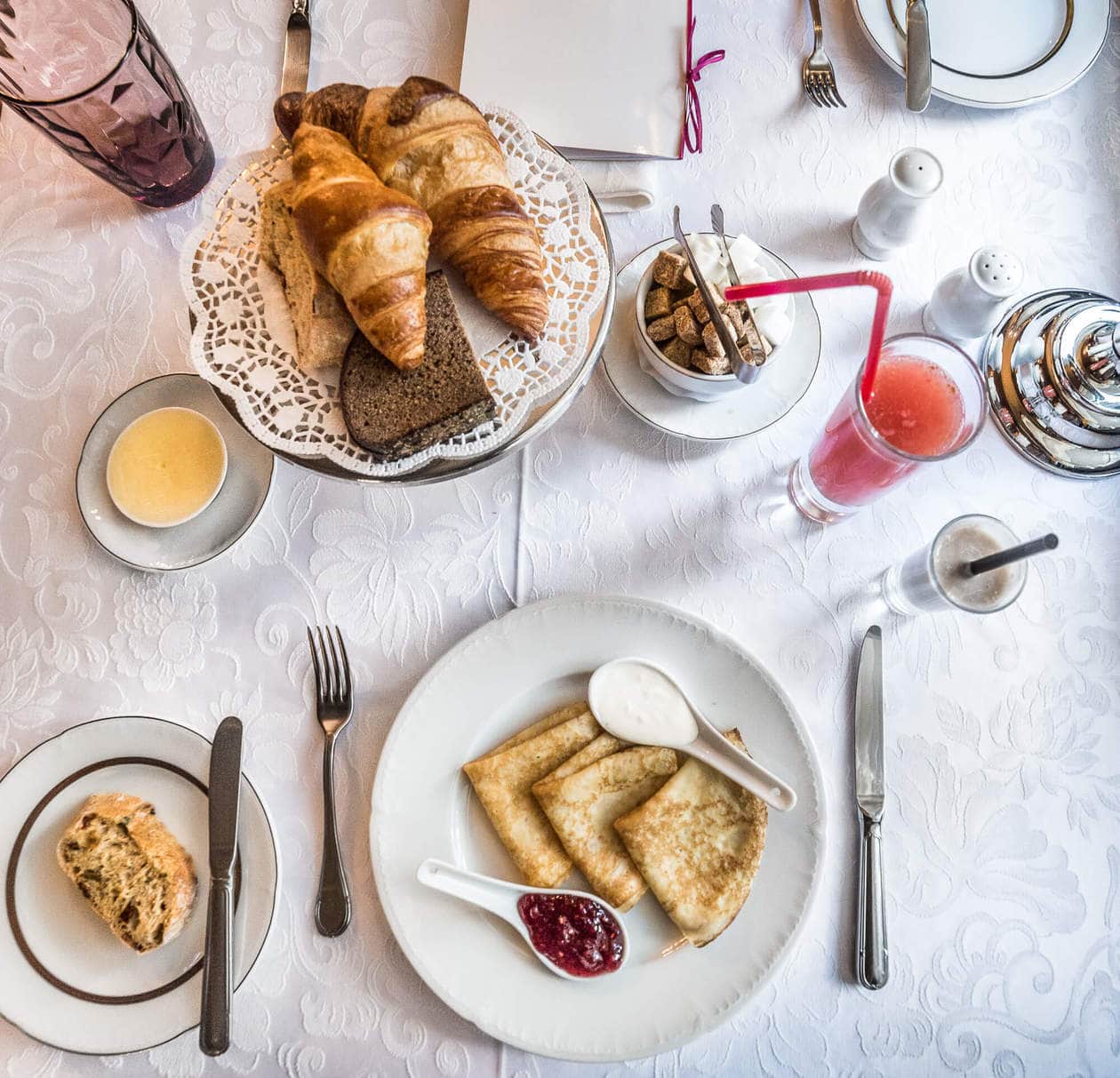 The Pool
I'm not normally one to consider the pool (especially when it's freezing outside) but this magical fairy cave pool at Gallery Park Hotel and Spa was a major selling factor for me when choosing my Riga hotel. I couldn't wait to photograph it.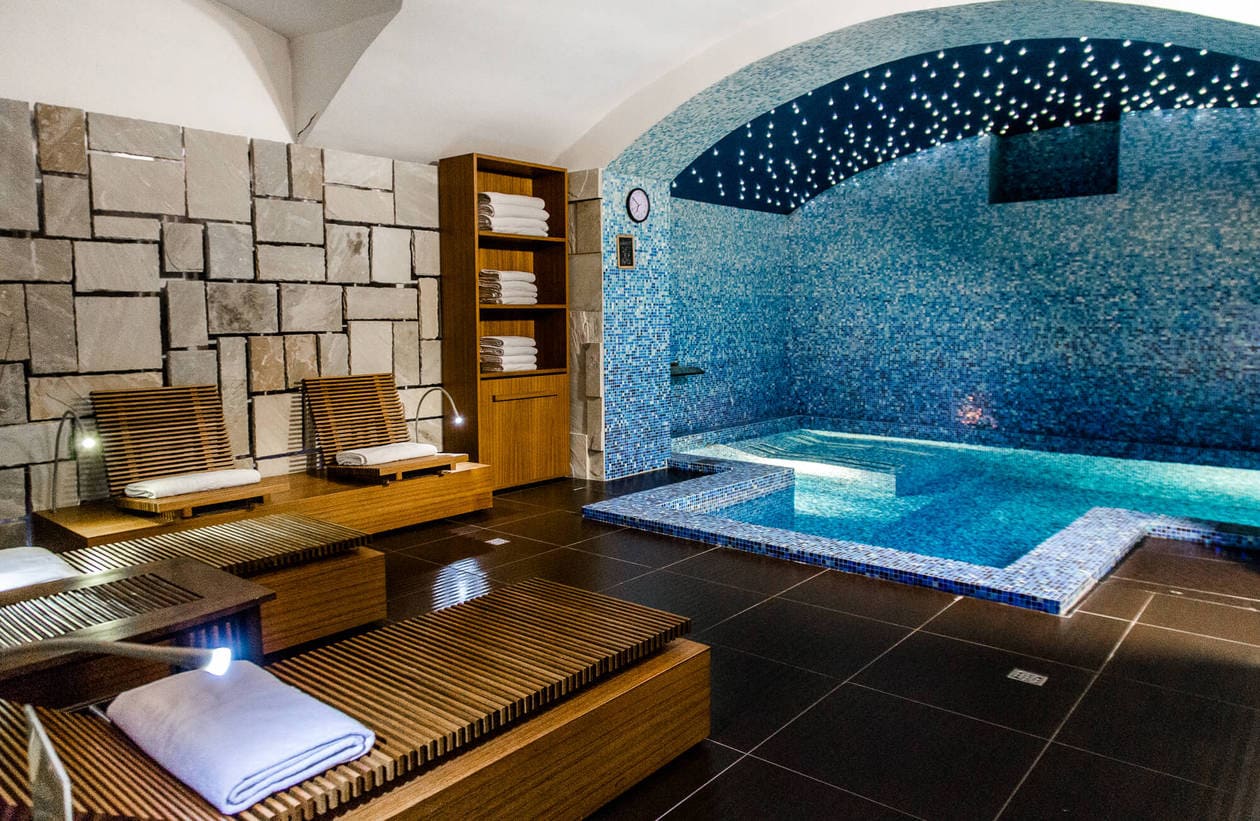 I visited Riga during off-season which was great because I felt like I had the entire hotel to myself. I was the only one at the pool both times I went down. The water was cool but still swimmable. You can also order food and drinks from the restaurant to be delivered while you lounge.
On the same floor, they also offer a sauna and a small fitness room but I didn't have time to use either.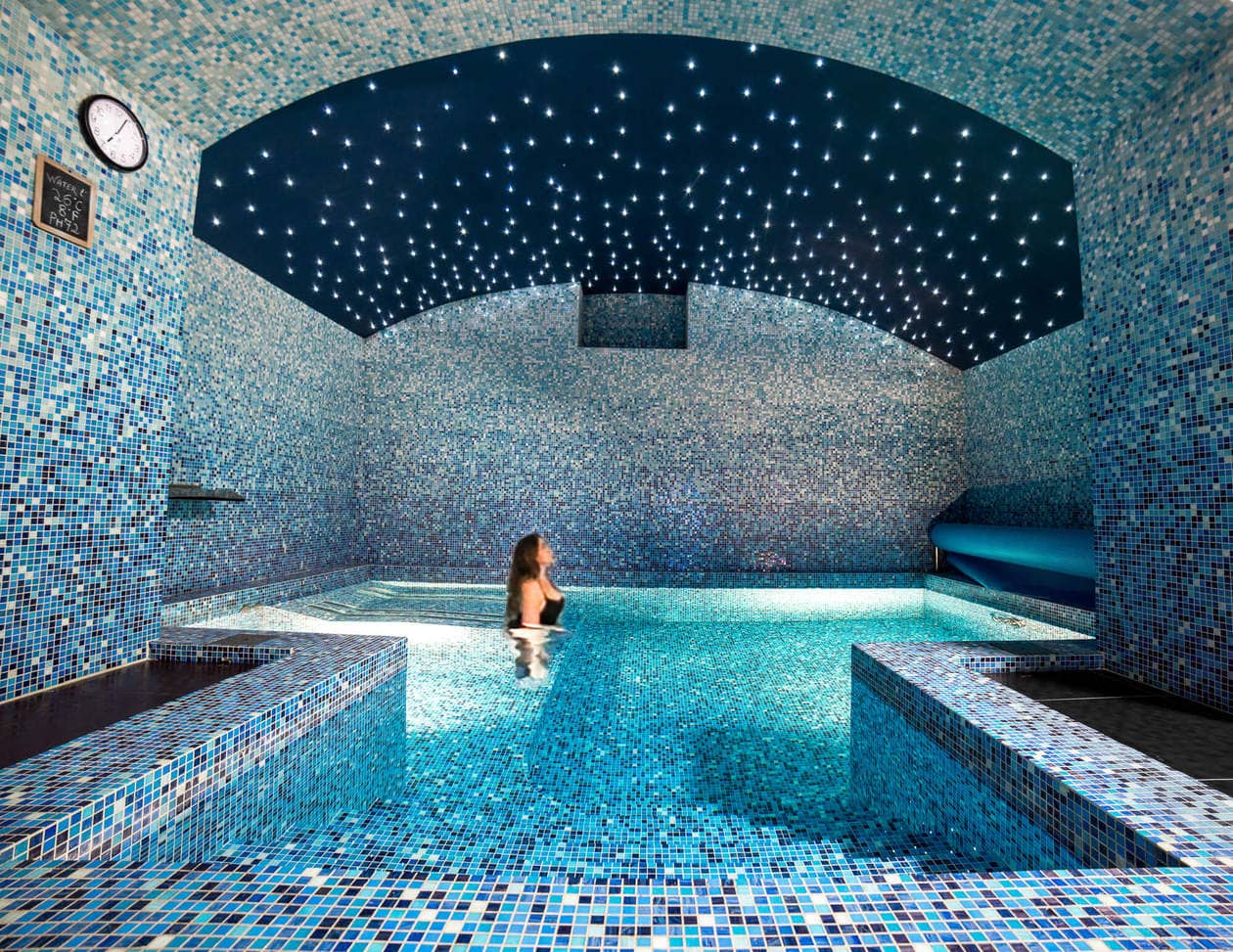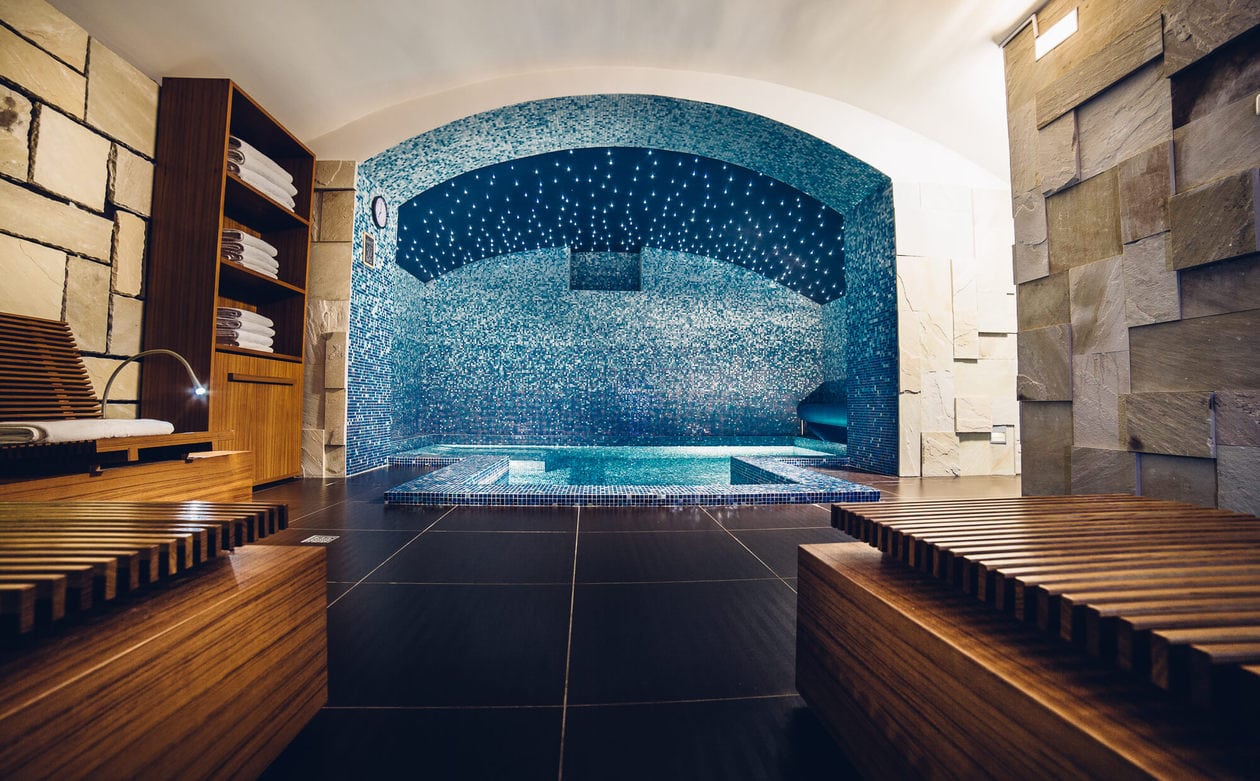 Gallery Bar Vinoteka
In the evenings, I would bring my computer down to edit photos in the Gallery Bar Vinoteka, next to the lobby. The bar is open 24 hours and it was a peaceful place to relax with a glass of wine and get some work done.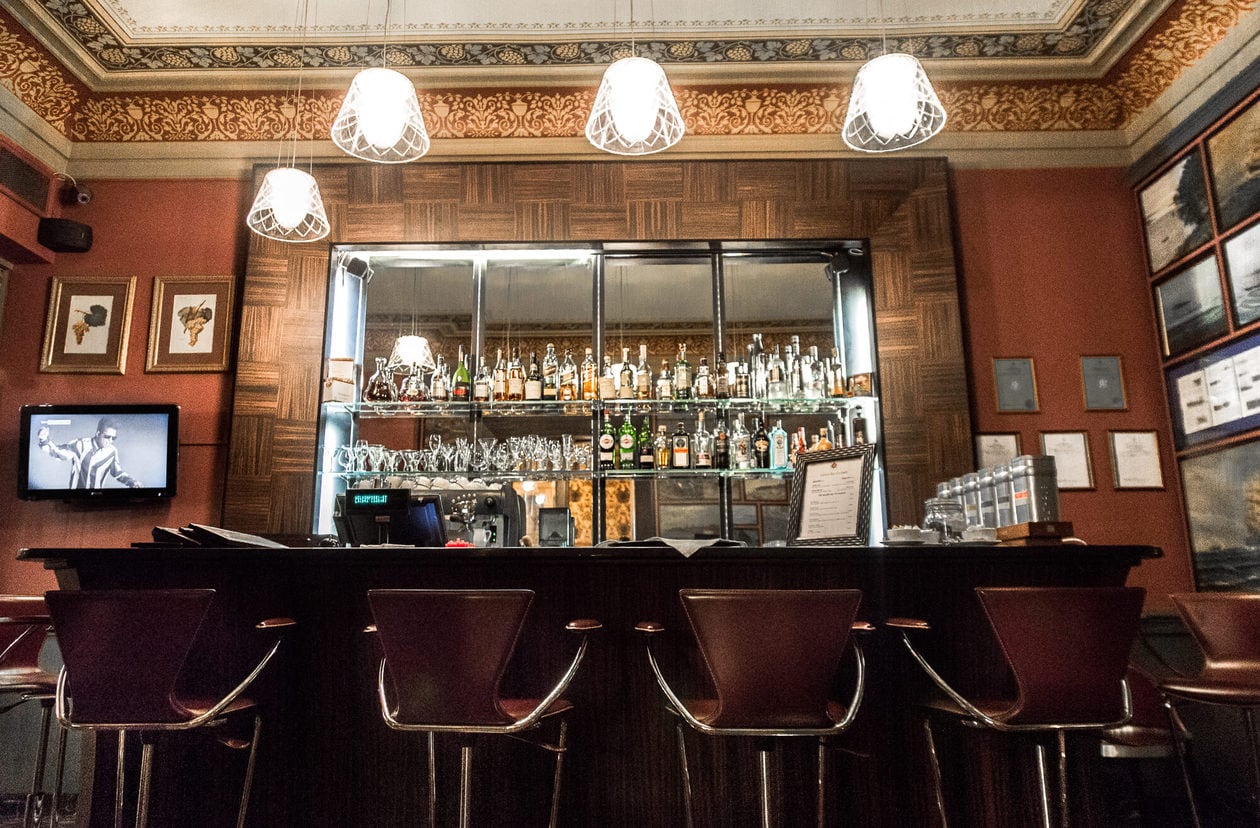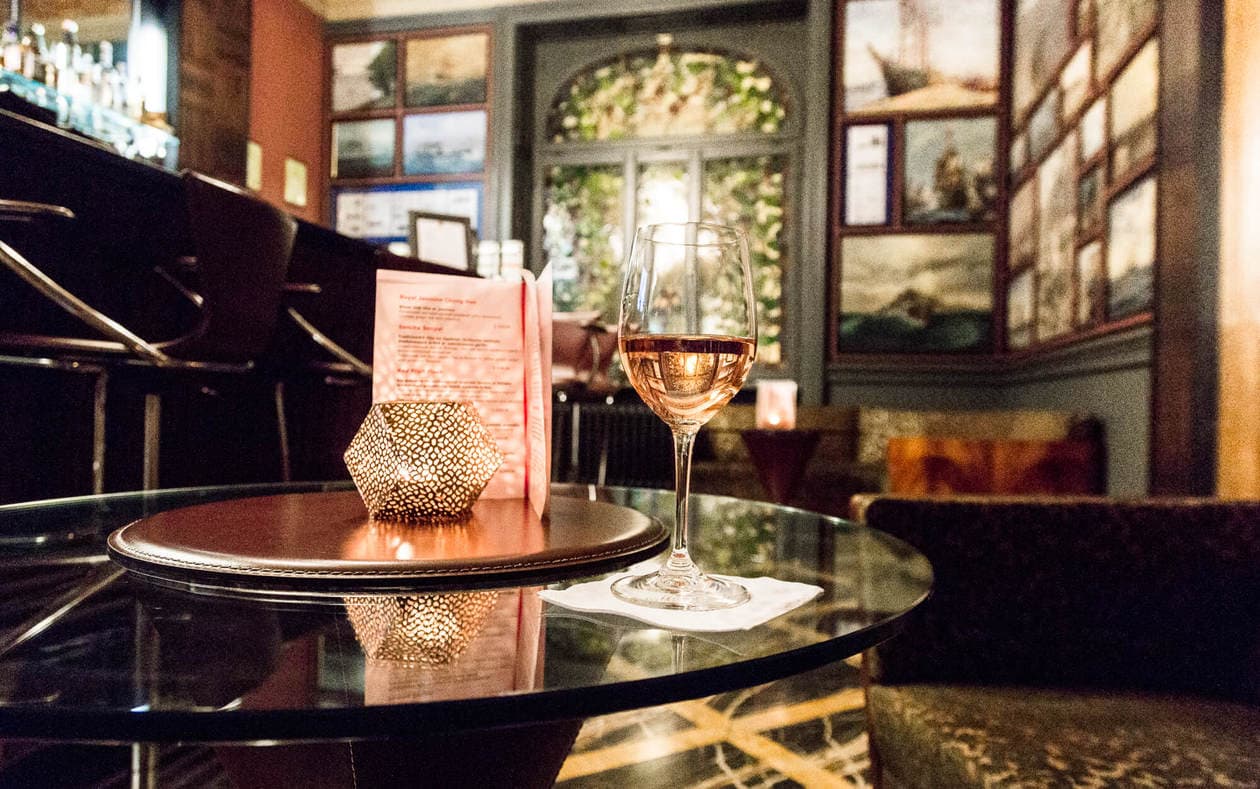 Restaurant Renomme
Gallery Park Hotel's on-site restaurant, Renomme, is rated among the 10 best restaurants in Europe. Unfortunately, the restaurant was closed during my stay so I was unable to try it.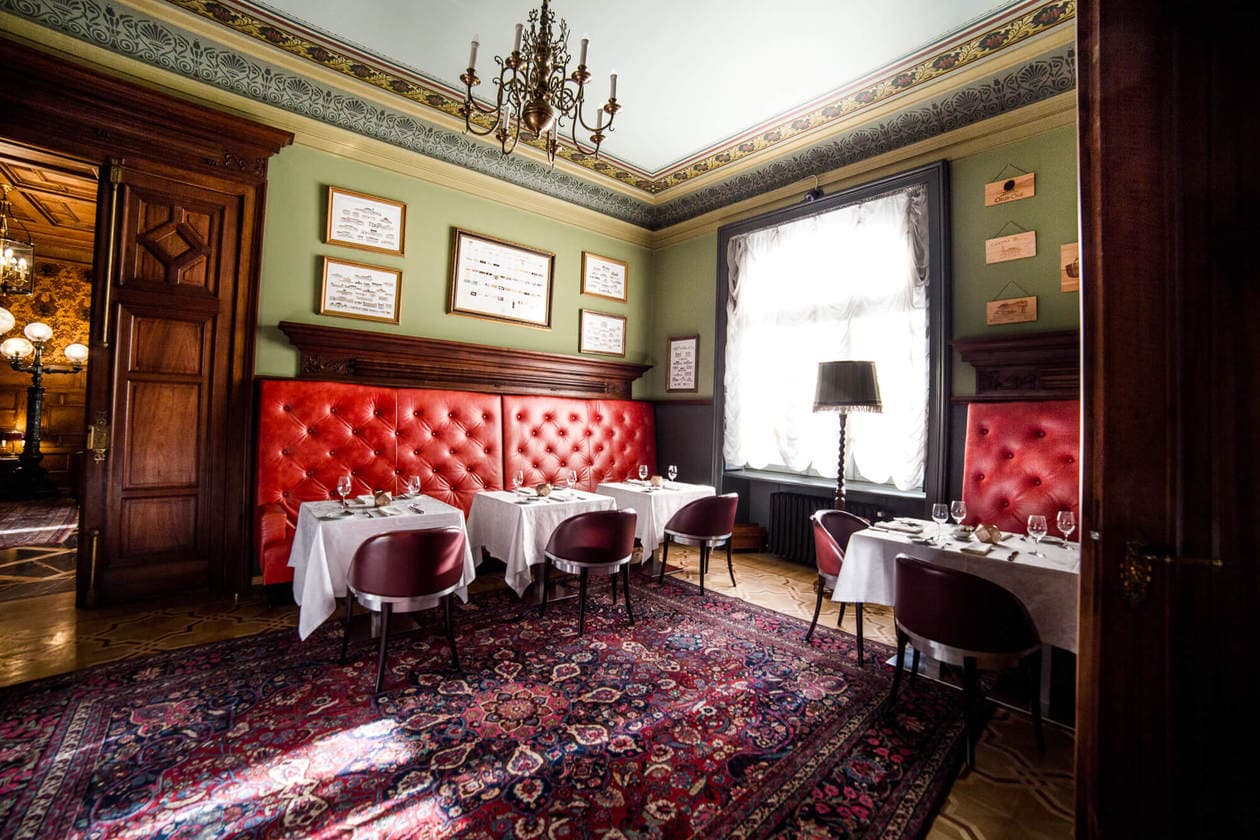 Hotel Information
Check-In: 3PM
Check-Out: 12PM
Airport Transfer: Available; 90 euro each way
Parking: On Site; 25 euro Per Day
WIFI: Free; The wifi was very strong and available throughout the hotel.
Pets: Allowed on request; 100 euro per pet/night
Additional Amenities: Fitness room, sauna, indoor pool, Mercedes S-class fleet and chauffeur service, twice-daily housekeeping service, 24 hour bar, full-service spa, in-room childcare, 24/7 business services, business room, breakfast, heated bathroom floors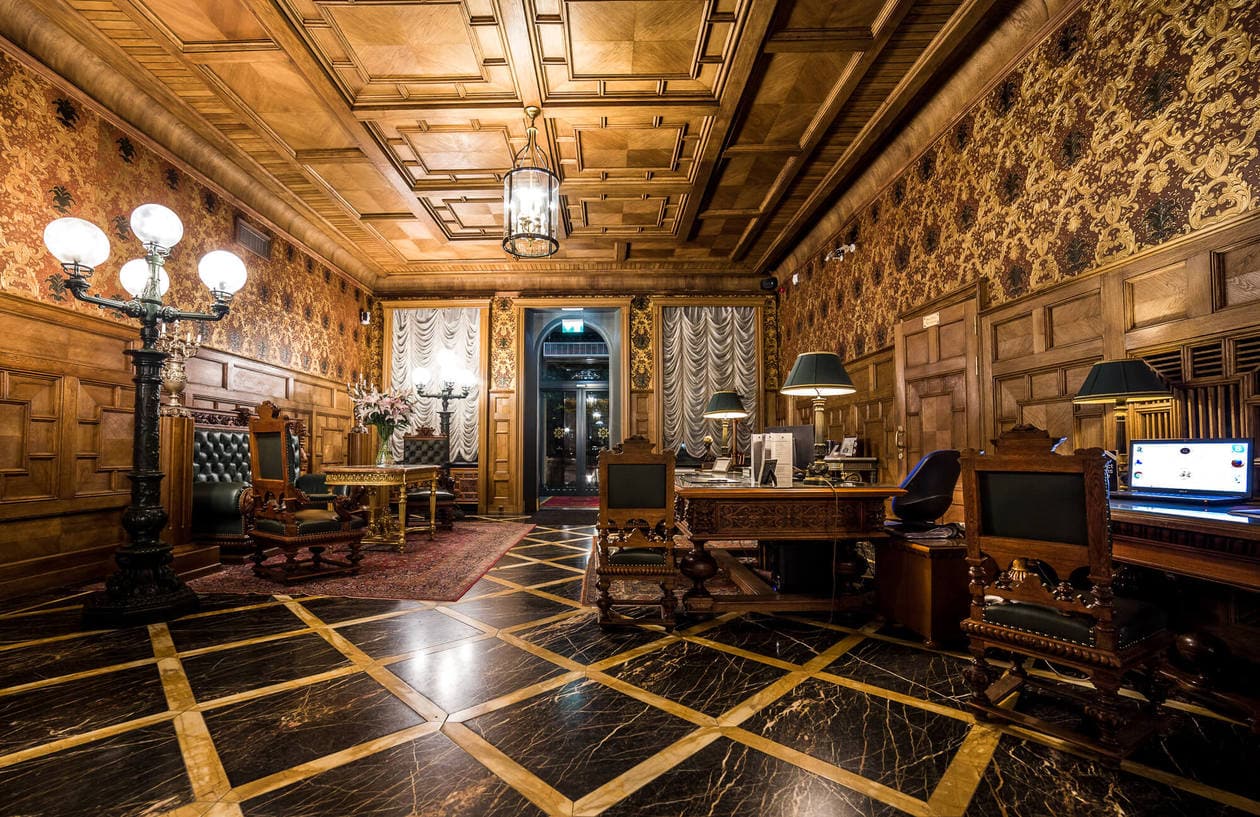 If you're looking for a Riga Hotel, I definitely recommend Gallery Park Hotel and Spa. While my stay was complimentary for the purpose of this post, it was my top choice hotel before arranging anything with them. With rooms starting at 150 euro/night the cost is very reasonable, especially for a 5 star hotel. If you do stay (and your budget allows) I highly recommend choosing a room on the 2nd or 3rd floor to get one the more historically decorated rooms.
To book a room at Gallery Park Hotel and Spa CLICK HERE 
---
PIN IT // Gallery Park Hotel and Spa: A Boutique Luxury Riga Hotel

Disclaimer: Many thanks to Gallery Park Hotel & SPA for hosting me! As always, all opinions are honest and my own. This post contains affiliate links which means if you make a purchase I receive a small commission (at no cost to you). All proceeds go toward helping run this site. Thank you for your support!