The view from St. Peter's Church gives me major Prague vibes.. except better because Riga is just as charming and it hasn't been taken over by hordes of tourists. During one of my afternoons in the city, I ventured up the steeple to see how Old Town looked during magic hour and I was rewarded with one of the best view in Riga. Keep reading for visitor tips and 360° photos from the top of St. Peter's Church Riga.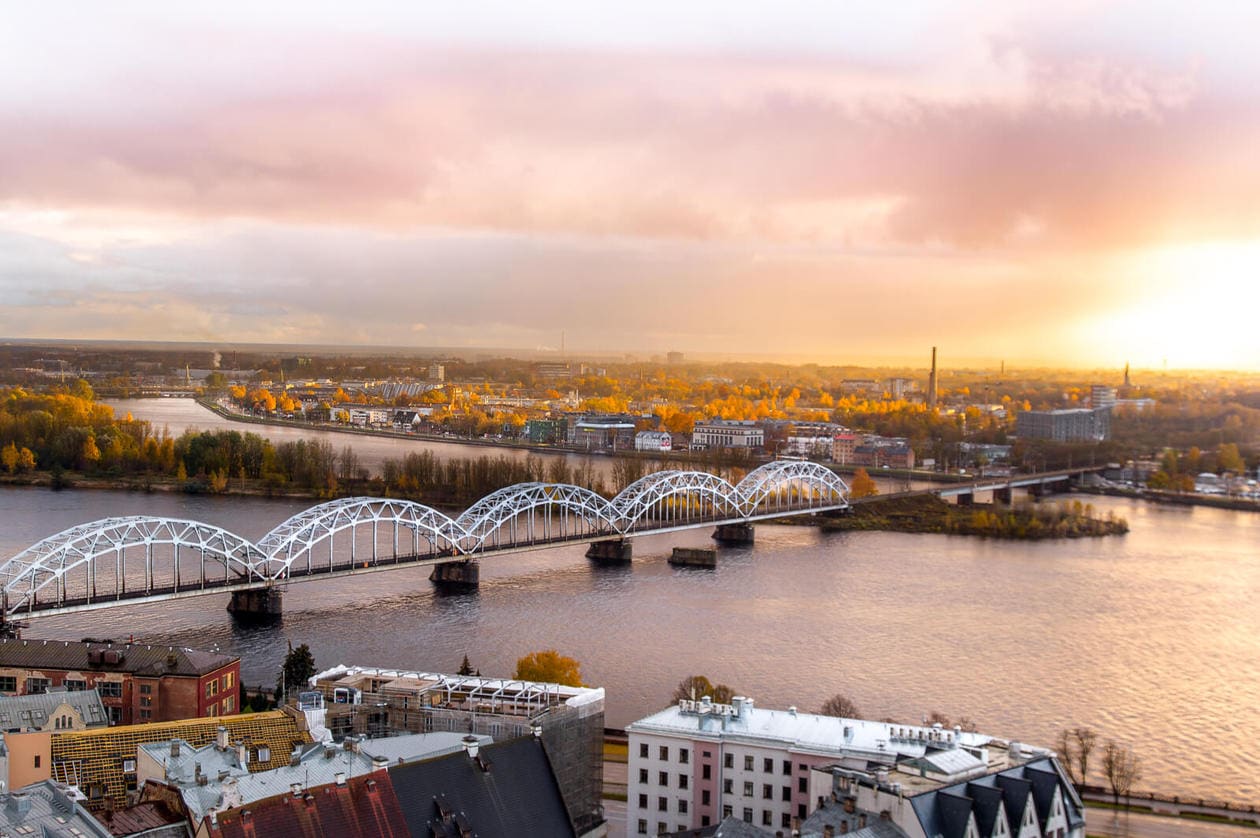 ST. PETER'S CHURCH RIGA // THE BEST VIEW OF THE CITY
St. Peter's Church is located in Old Town Riga near Town Hall Square and the House of the Blackheads. It dates back to 1209 (although it has been destroyed and reconstructed several times), and is one of the oldest monuments of medieval architecture in the Baltic States.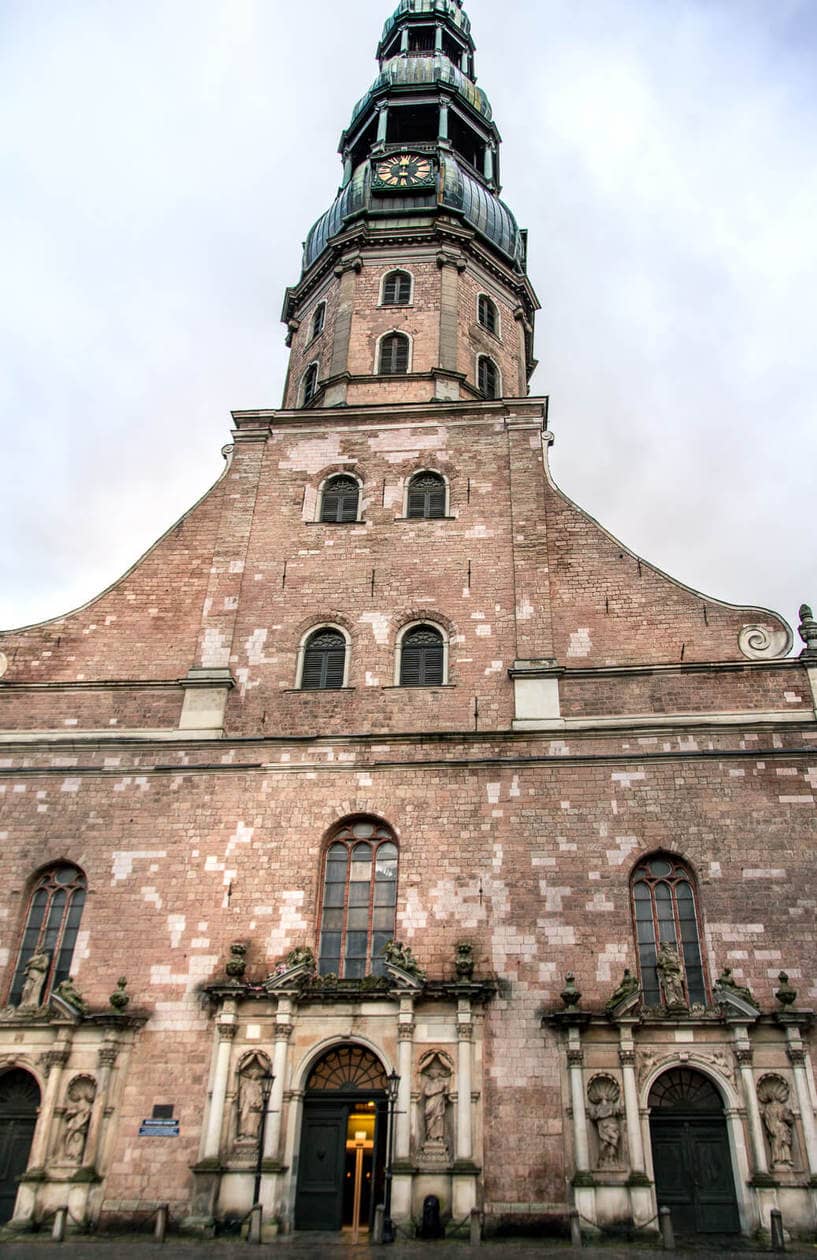 A visit to the viewing platform is disappointingly pricey (€9 for adults) but you'll forget all about that as soon as you reach the top.
To head up the steeple, you have to take the elevator from the ground floor. The elevator operator allows 10 people at a time so depending on the season, there may be a wait. There was nobody in Riga when I visited in October so I had the elevator and viewing platform to myself.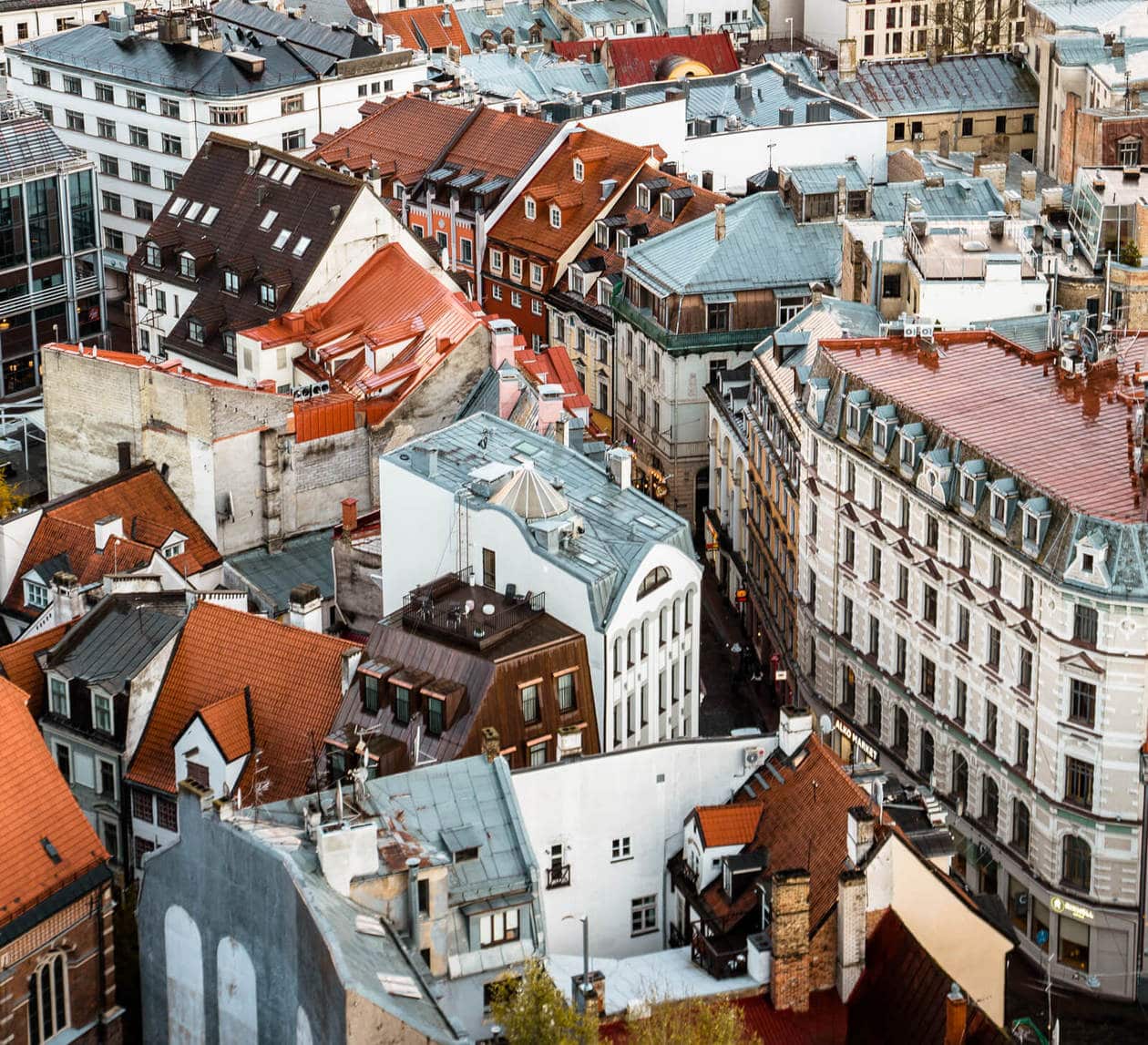 Peering down onto Old Town Riga looks like a children's play set. On the North-West side, you'll get an excellent view of the colorful boxy buildings that appear haphazardly placed along the river Daugava.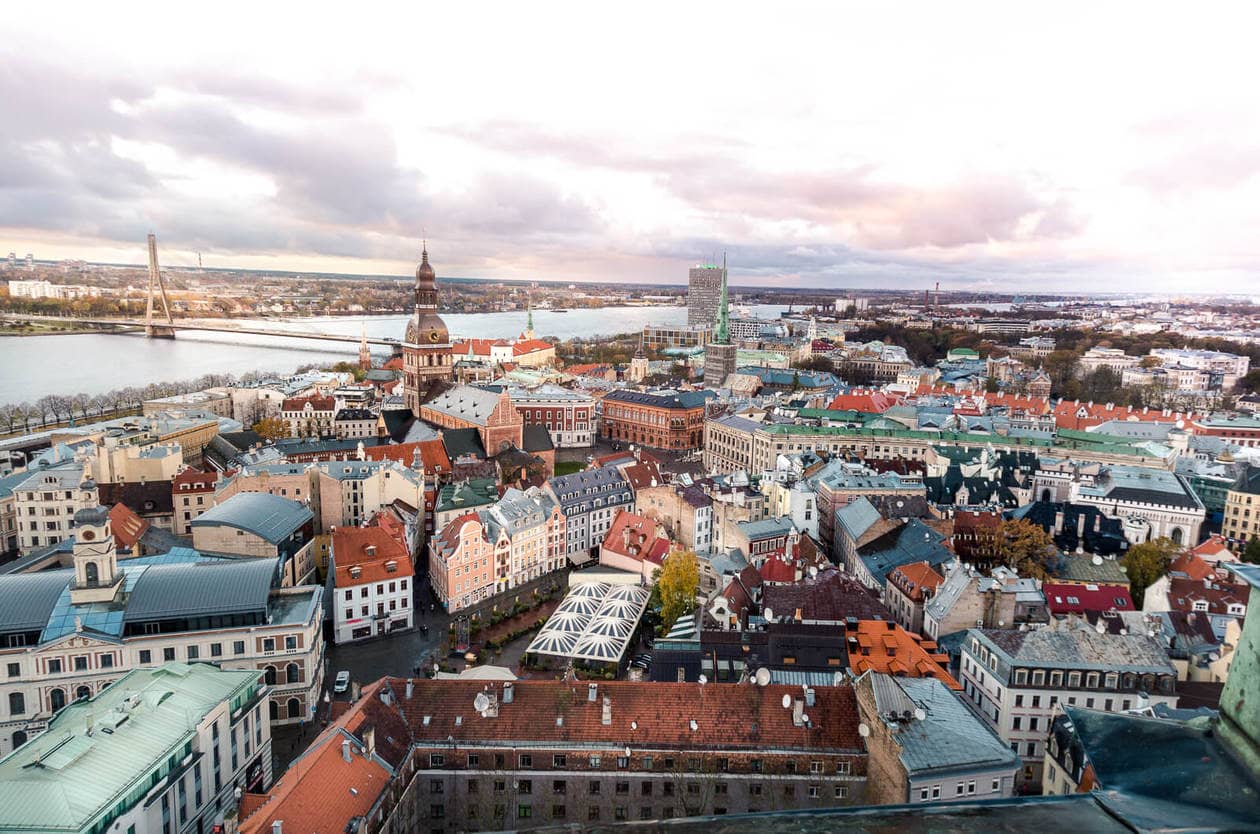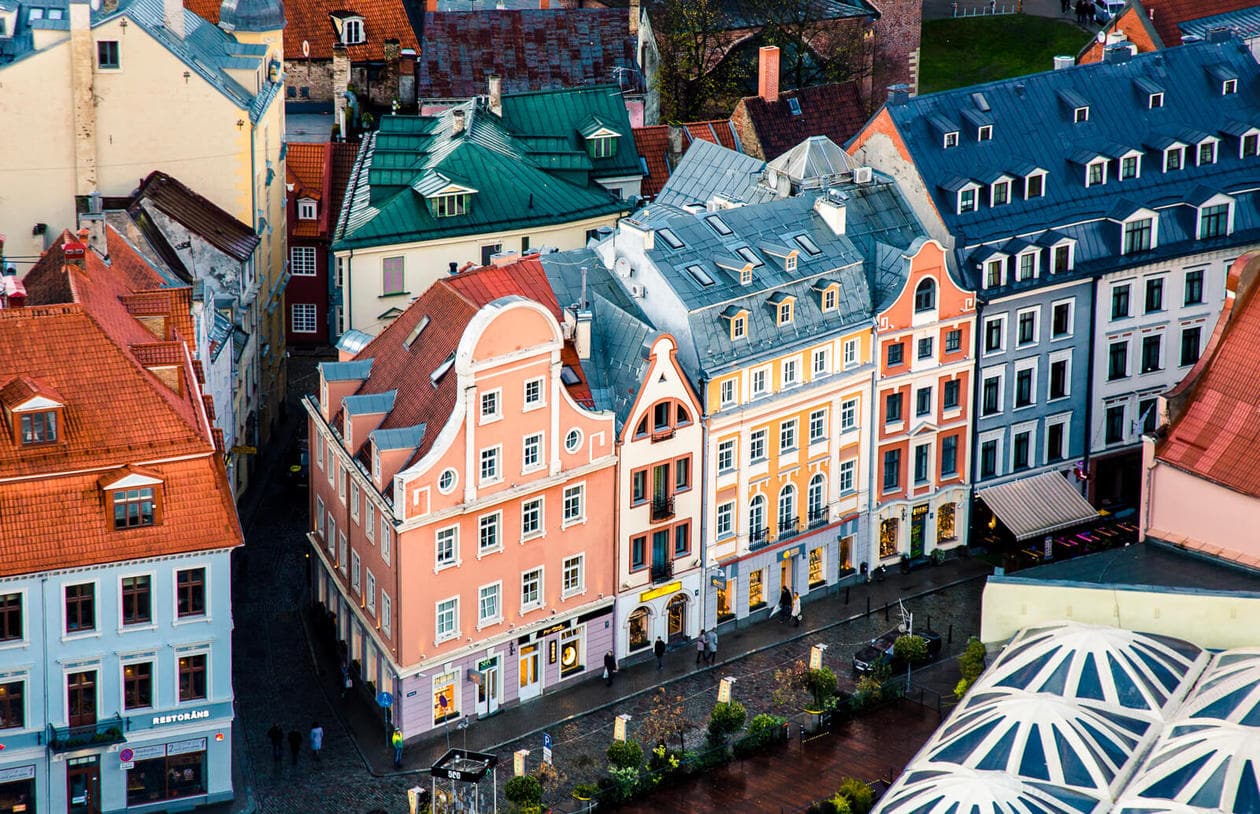 This was definitely my favorite vantage point.
To the South, you can see Riga Central Market and the TV tower.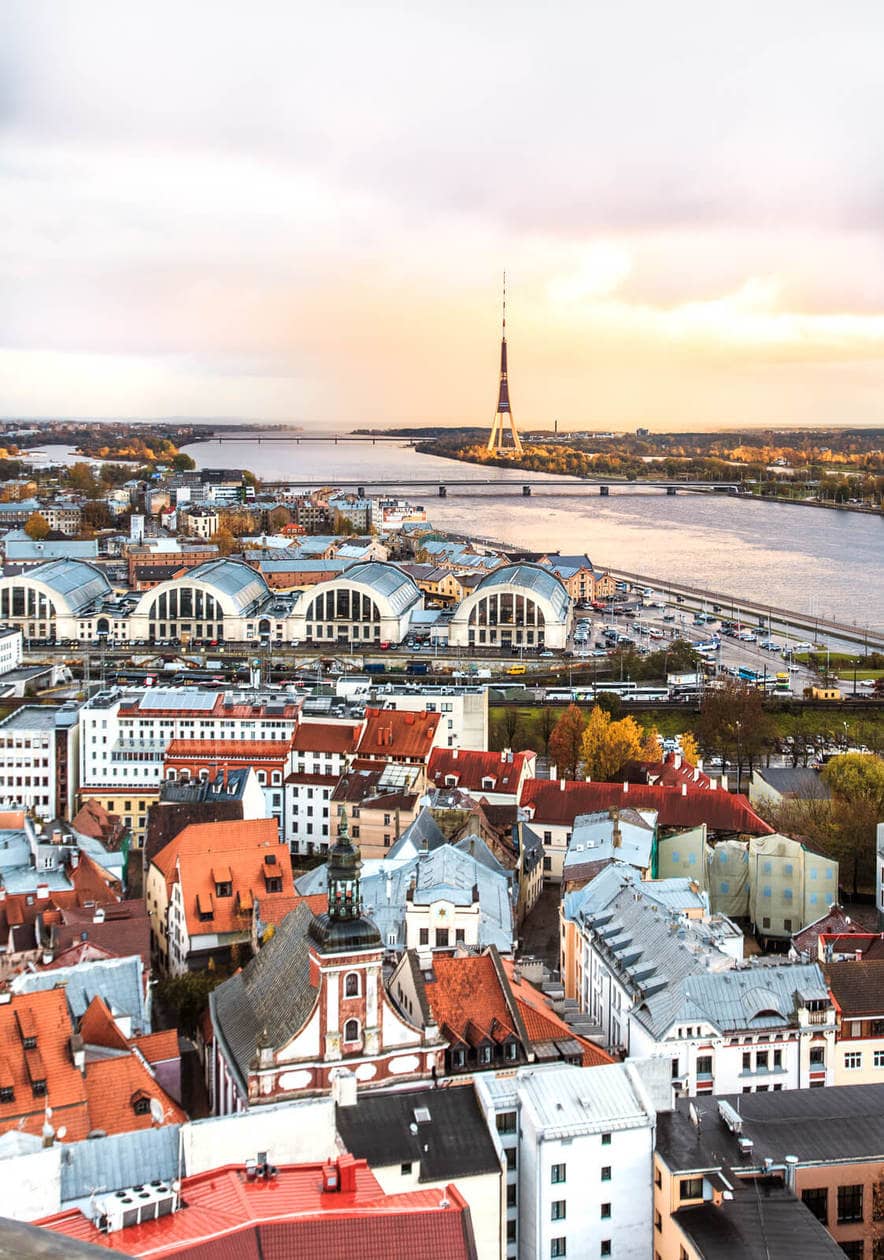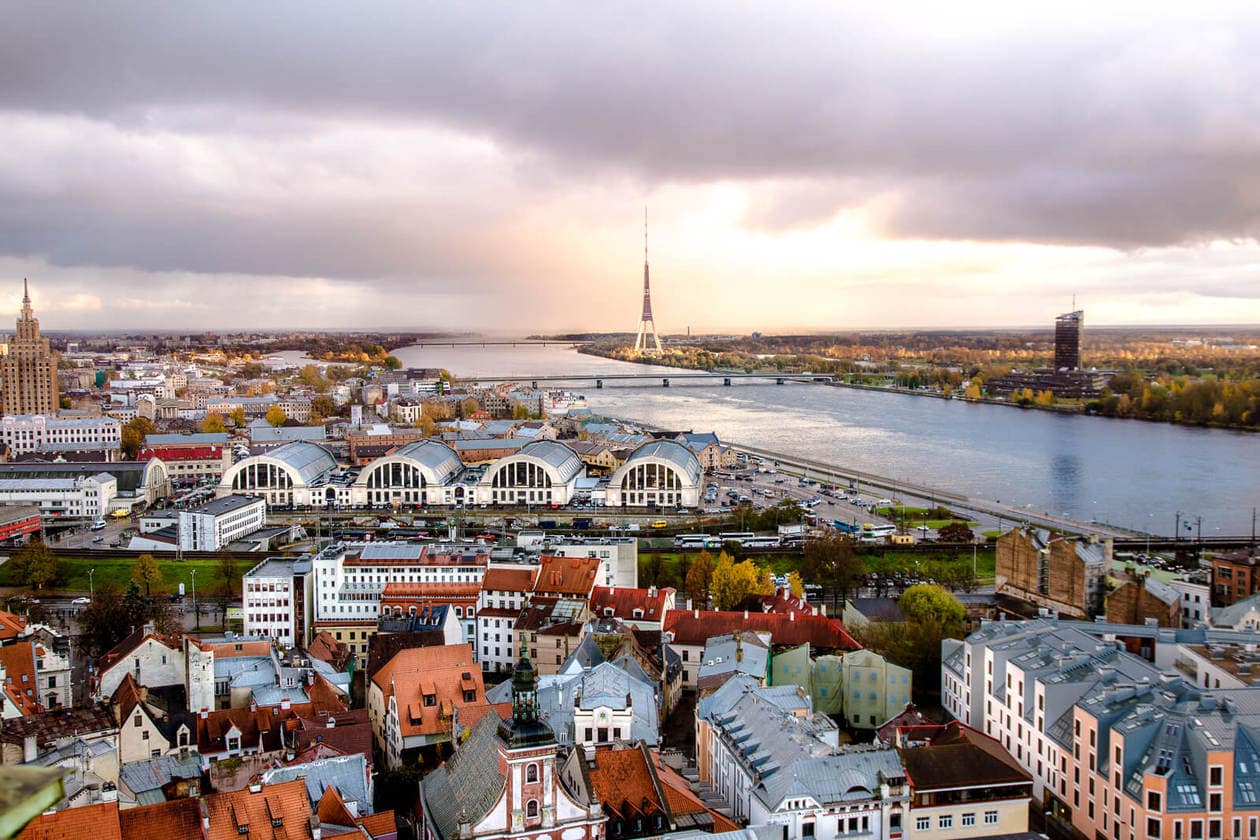 To the East, you'll get a good view of the Freedom Monument and the Nativity Cathedral.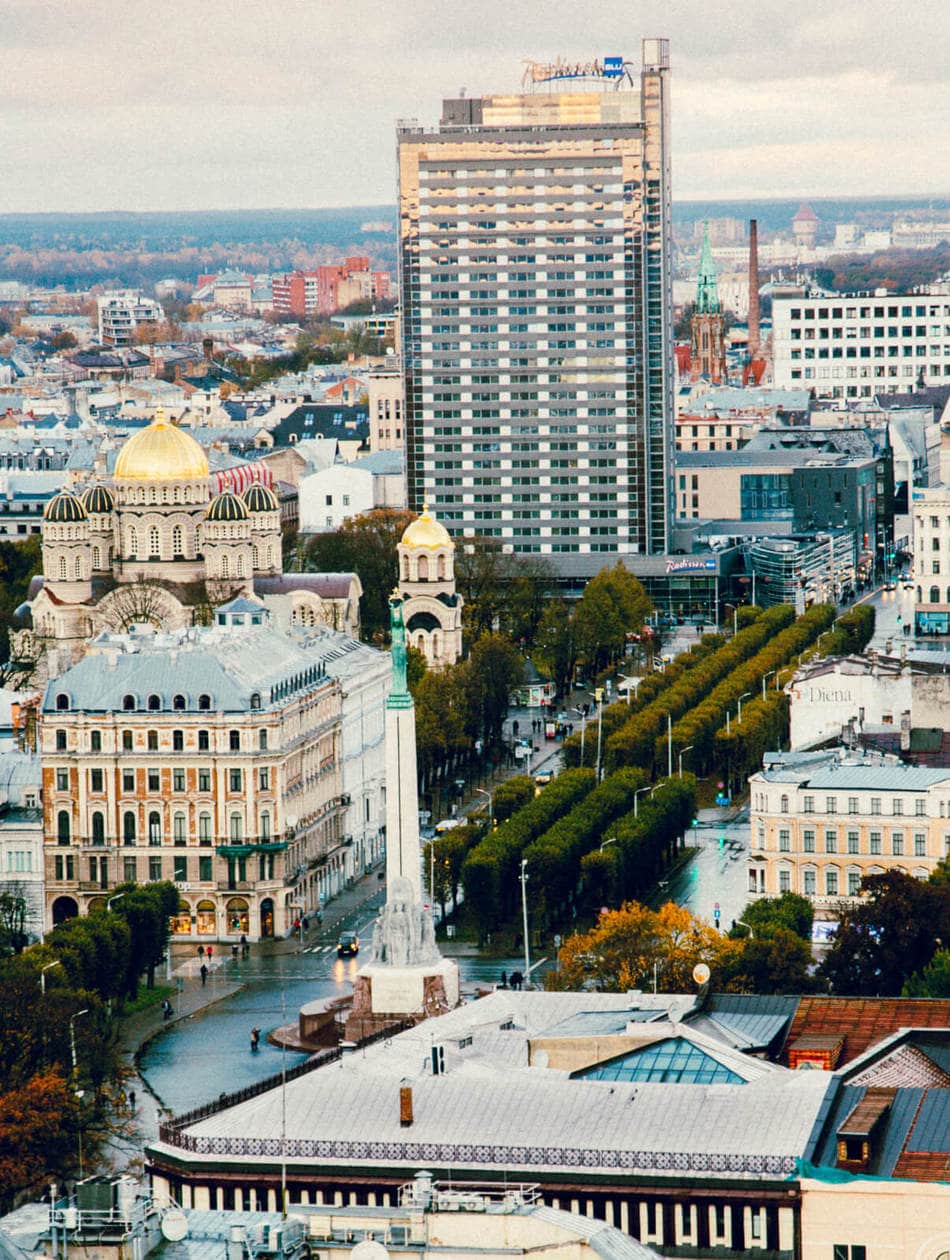 TIPS FOR VISITING ST. PETER'S CHURCH RIGA
GO BEFORE SUNSET

Everything always looks better during magic hour. Visit right before sunset to get the best light for photos.

BUNDLE UP The wind is strong at the top, and it's cold. I lost feeling in my fingers after a while so bringing a few extra layers is recommended.
VISIT AT THE BEGINNING OF YOUR TRIP

360° panoramic views are great for orienting yourself with a city. Visiting St. Peter's Church Riga at the start of your trip can help you get a good understanding of how the Riga is laid out.

VISIT LENGTH

Allow 30 min to 1 hour, depending on the season and how many photos you take. The elevator operator was seriously confused that I spent over an hour up there.
VISITOR INFORMATION
Address:
Skārņu iela 19, Centra rajons, Rīga, LV-1050, Latvia
Hours:
Tuesday – Saturday
from 10.00 to 18.00, ticket office from 10.00 to 17.00 /September-April/
from 10.00 to 19.00, ticket office from 10.00 to 18.00 /May-August/
Sundays
from 12.00 to 18.00, ticket office from 12.00 to 17.00 /September-April/
from 12.00 to 19.00, ticket office from 12.00 to 18.00 /May-August/
Closed on Mondays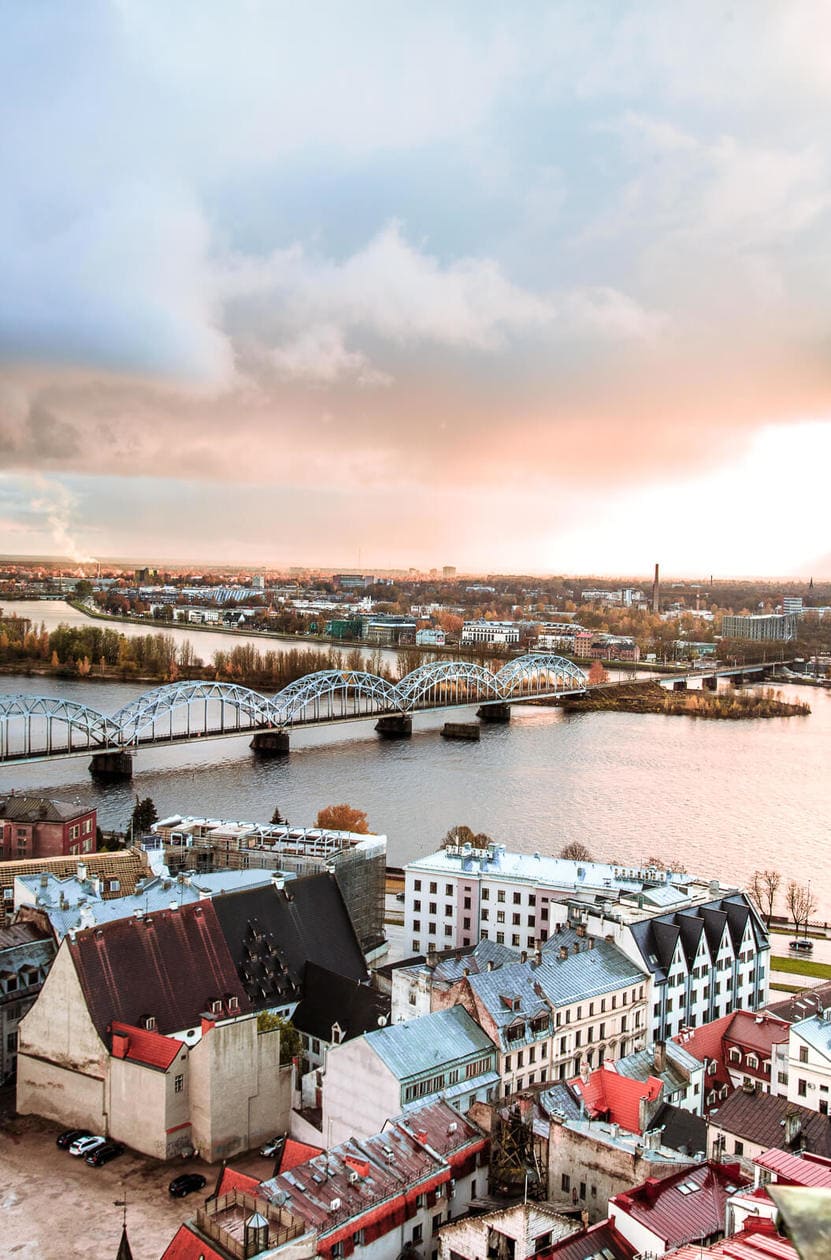 Admission:
Adults: €9.00
Students:€7.00
Children (up to 7 years old): Free
Visit their Website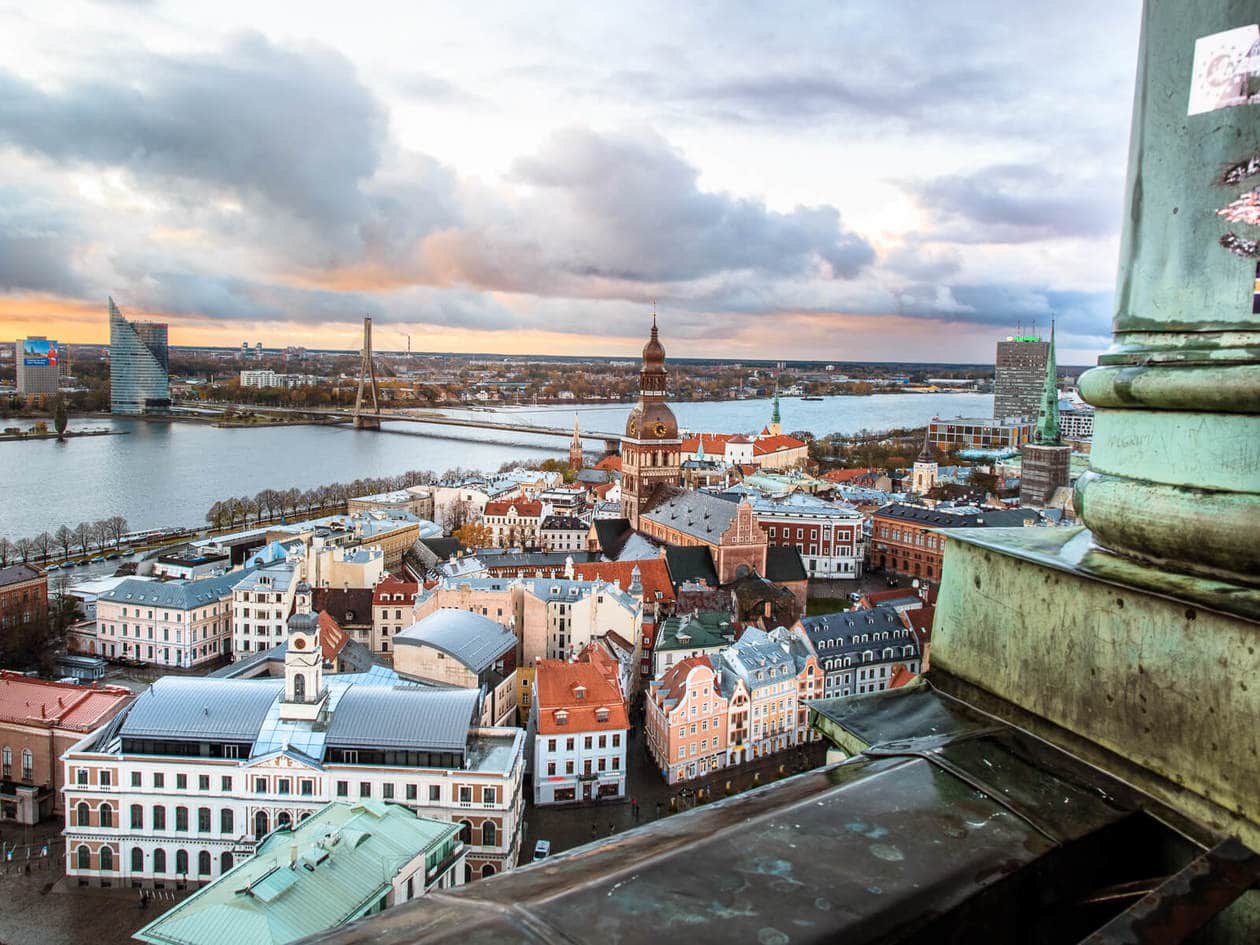 ---
PIN IT