I stumbled upon Black Magic on accident while walking around Old Town Riga. I'd actually never heard of Riga Black Balsam before, which is not normal for me since I always research what types of alcohol each country is known for before I go.
Black Magic was the Universe's way of making sure Black Balsam was on my to-do list while in Riga, haha. The interior design is so far up my alley, I couldn't have created a better version if I tried. It also says "Chocolate Boutique" on the window, so if the apothecary bottles in the window didn't draw me in, sugar surely would.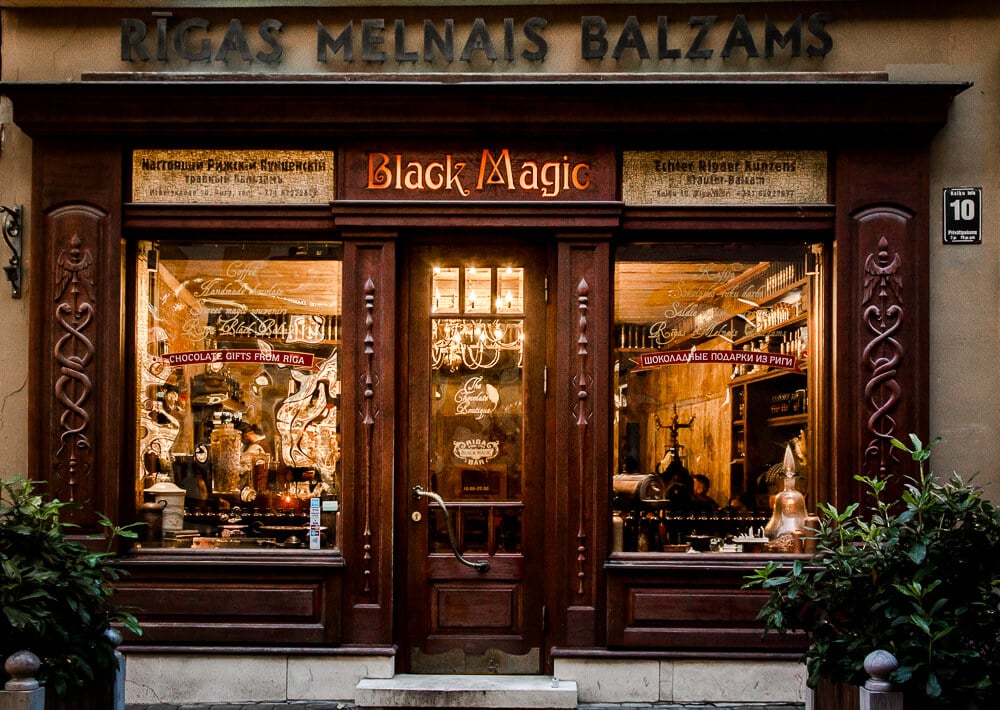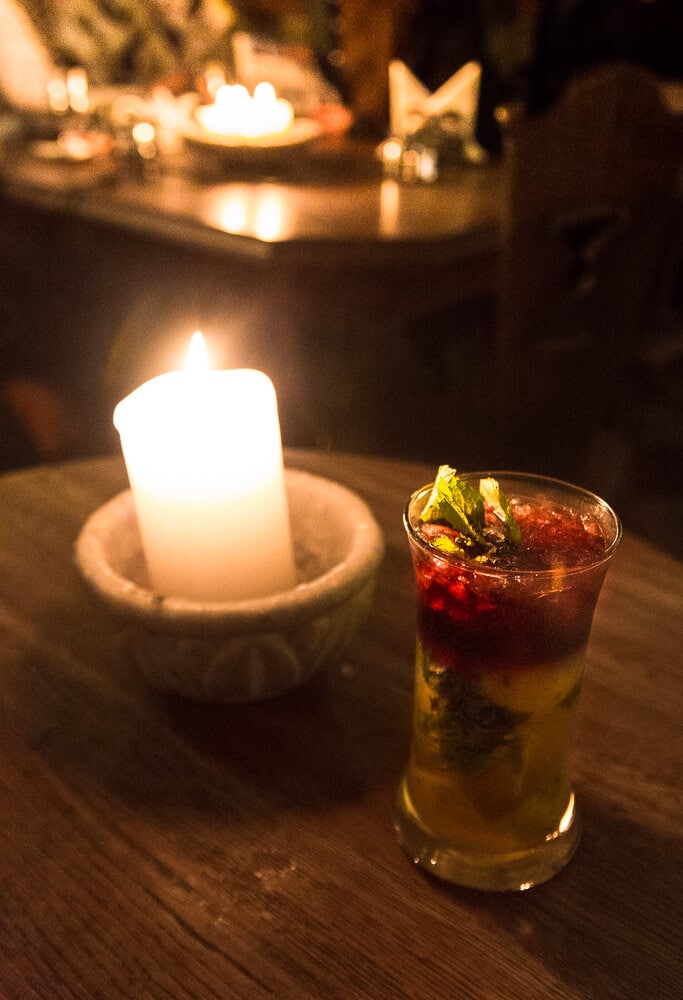 What is Riga Black Balsam?
Riga Black Balsam is a traditional Latvian black liqueur created using a blend 24 herbs and botanicals such as valerian, wormwood, black pepper and ginger. All of the different grasses, roots, berries and buds are added to vodka and then aged in oak.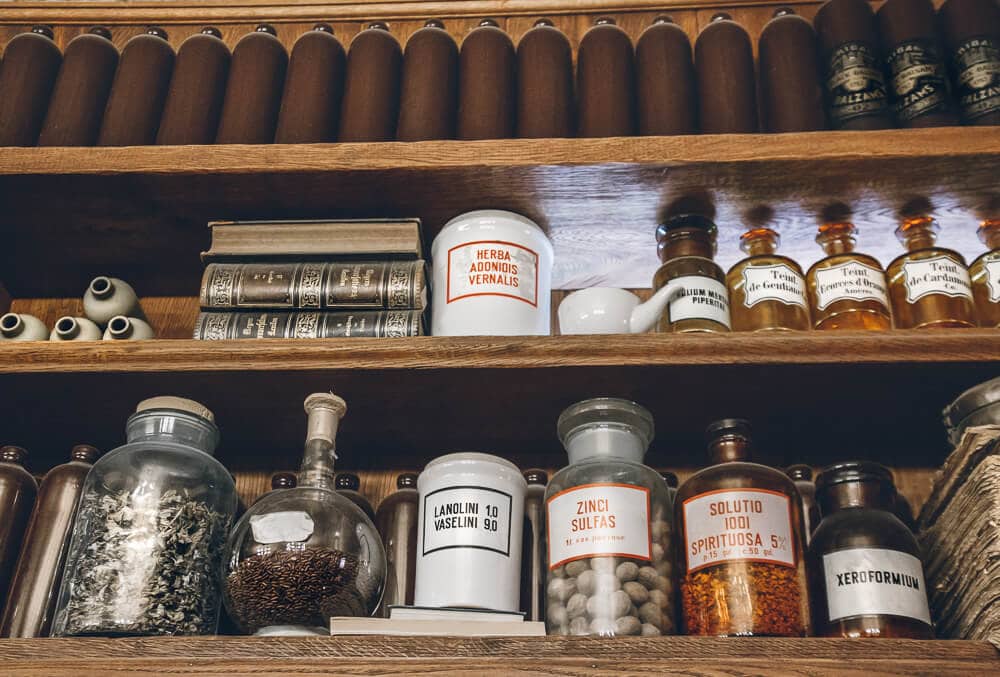 The recipe was crafted in Riga in 1752 by a pharmacist named Abraham Kunze who intended it use it for medicinal purposes. Local legend states that Catherine the Great was cured from her sickness using Black Balsam when she visited Riga.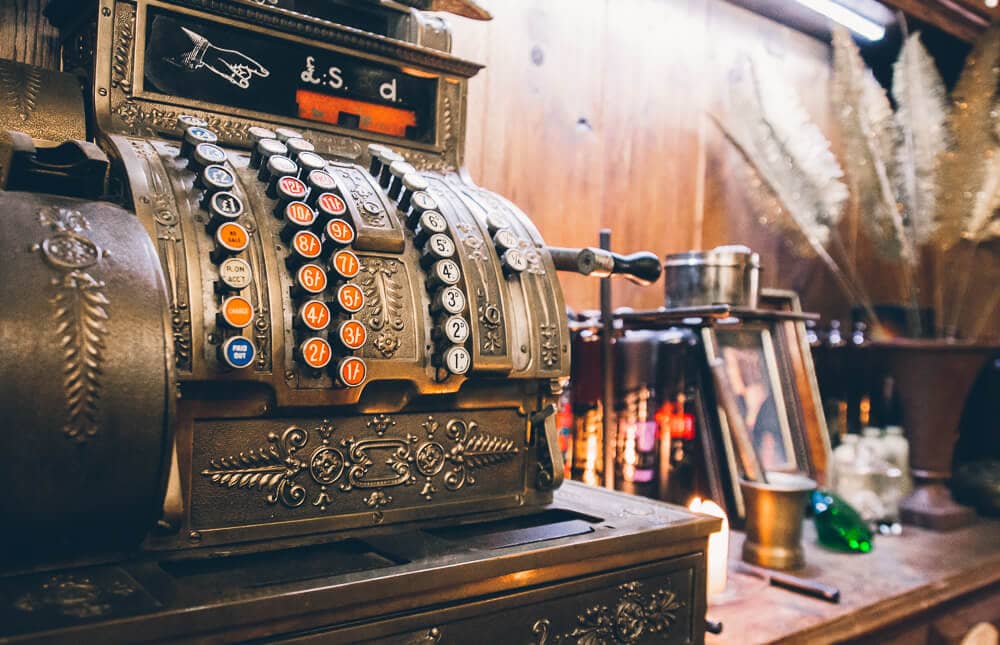 The recipe was a carefully guarded secret and only the head Liqueur Master and his two apprentices knew the recipe. During the Soviet Occupation of Riga, the recipe was lost but later pieced together again by former employees. Today, the recipe remains an unchanged secret, and the liqueur is still stored in traditional clay jars which allow the ingredients to continue to develop.
Riga Black Balsam is not only for cocktails, it's also widely used for medicinal reasons. The liqueur is said to be a cure for all ailments, especially the common cold.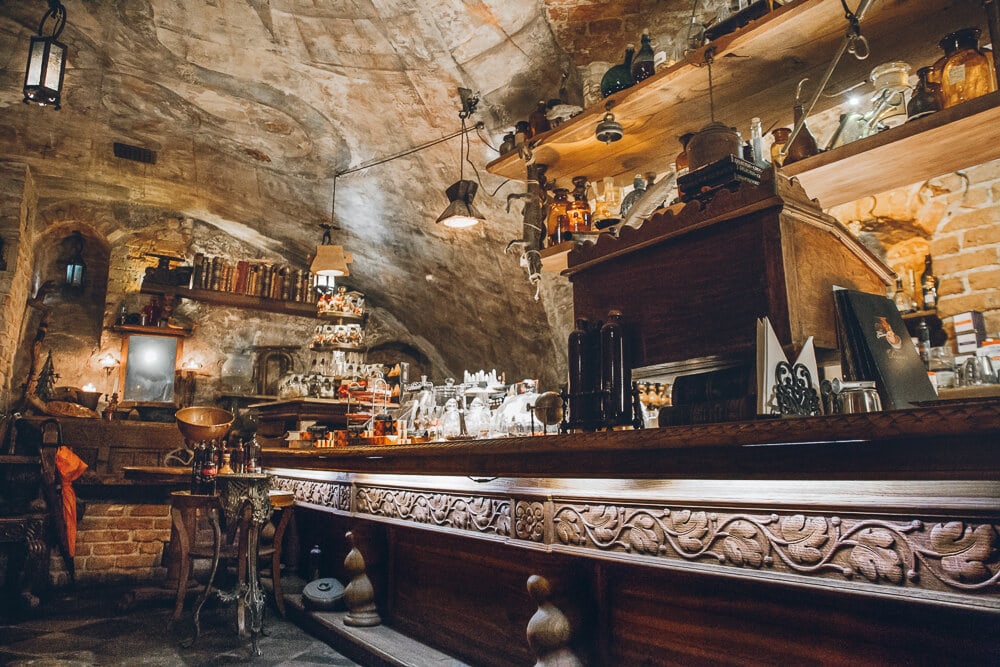 Black Magic Bar // Riga Black Balsam Bar & Chocolate Boutique
Black Magic is located in the heart of Old Town. When you enter it's doors, you feel as if you've stepped back in time. Located in an 18th Century building, the bar believes it to be likely that the original recipe for Riga Black Balsam might've actually been created in their basement.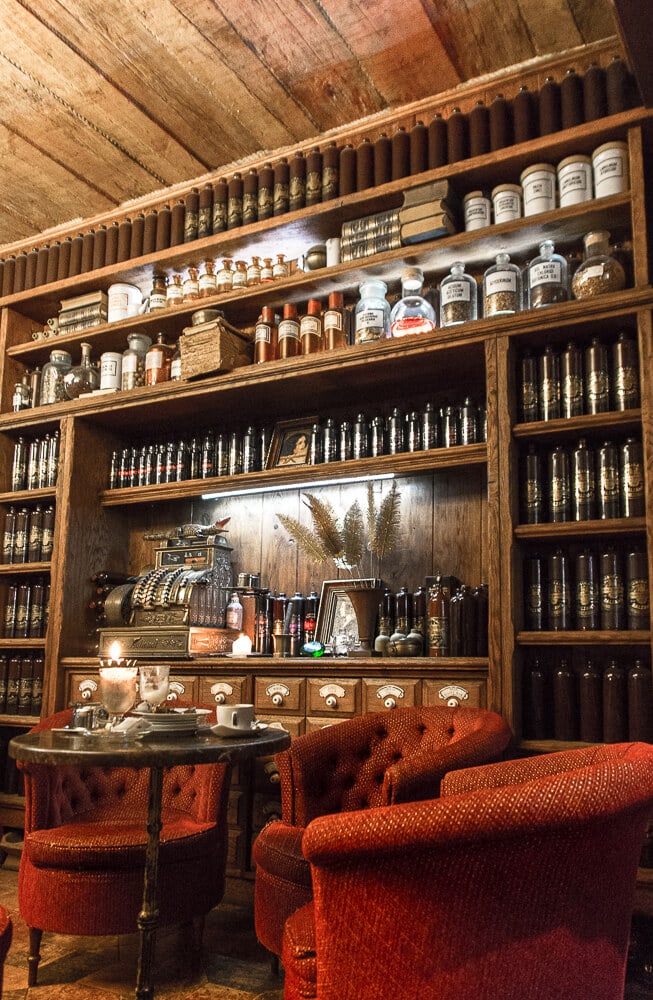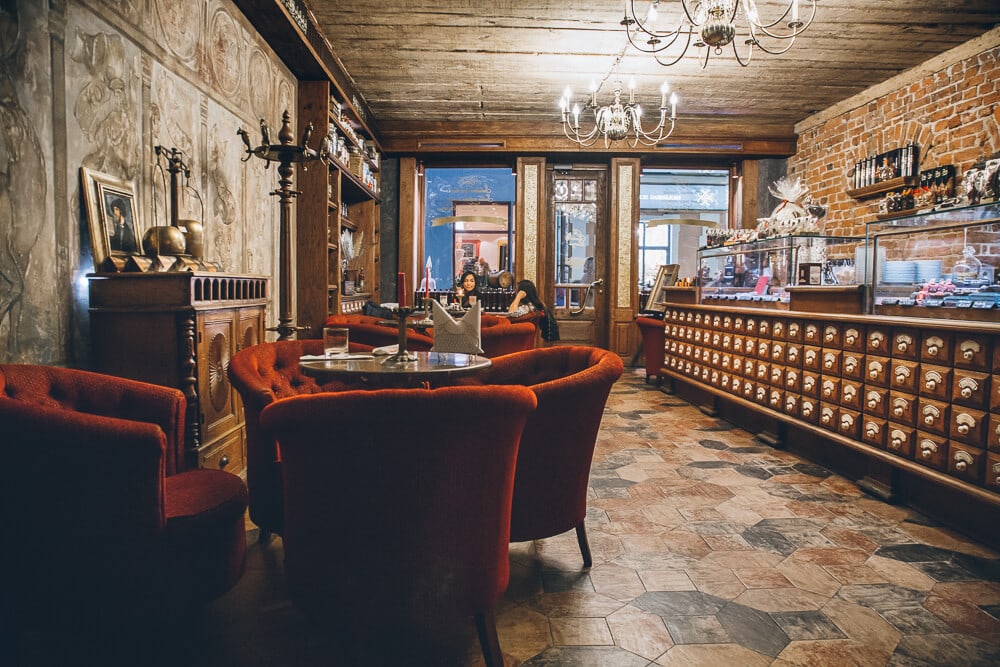 There are several rooms on the upper levels but the most enchanting section of the bar is through the secret bookshelf and down the hidden staircase to the alchemist's laboratory.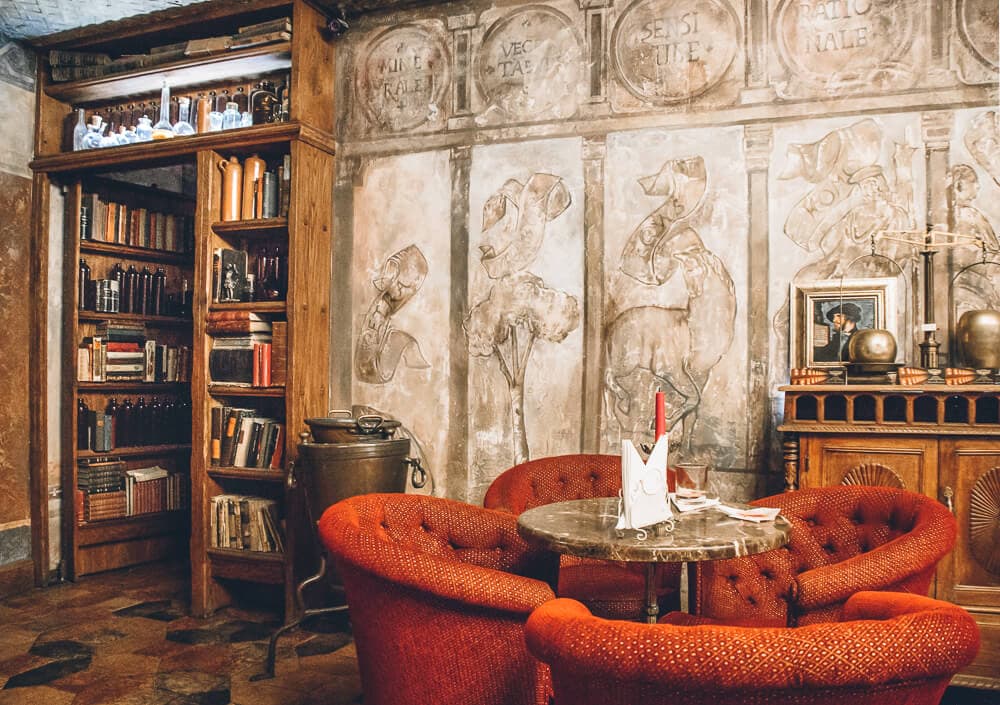 Black Magic Bar // The Best Place to Taste Riga Black Balsam in Riga
When I walked into Black Magic I made an immediate beeline through the bookshelf and took a seat downstairs.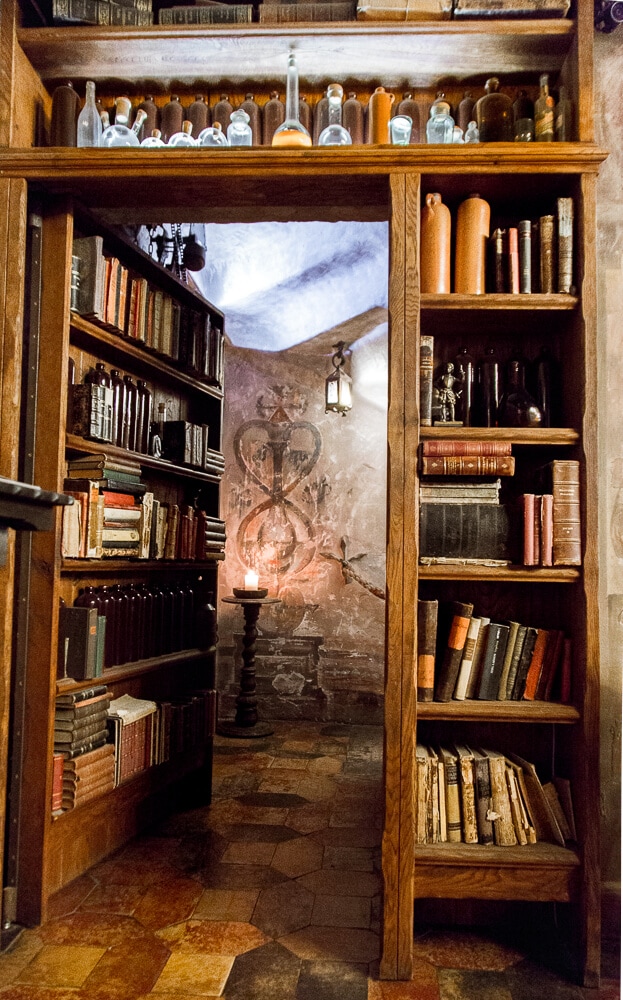 Candles dimly lit the handmade chocolates which are displayed in apothecary jars on the countertop. Medicine bottles and clay Riga Black Balsam jars line the shelves. It feels slightly eerie until a waitress walks by in an 18th century costume…
I could've done without that level of cheesiness, but everything else about Black Magic is on point.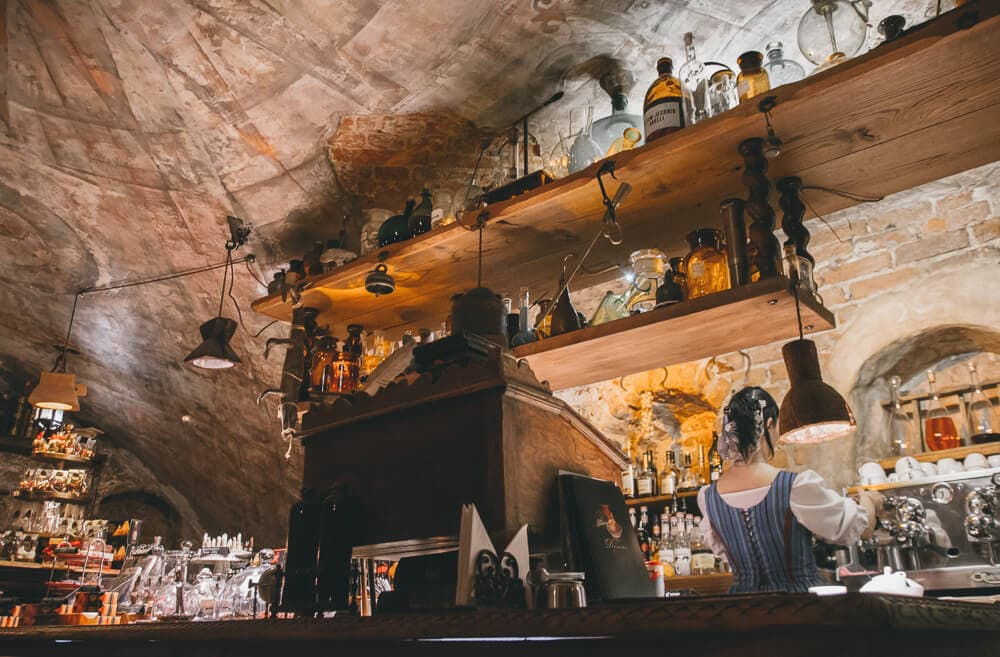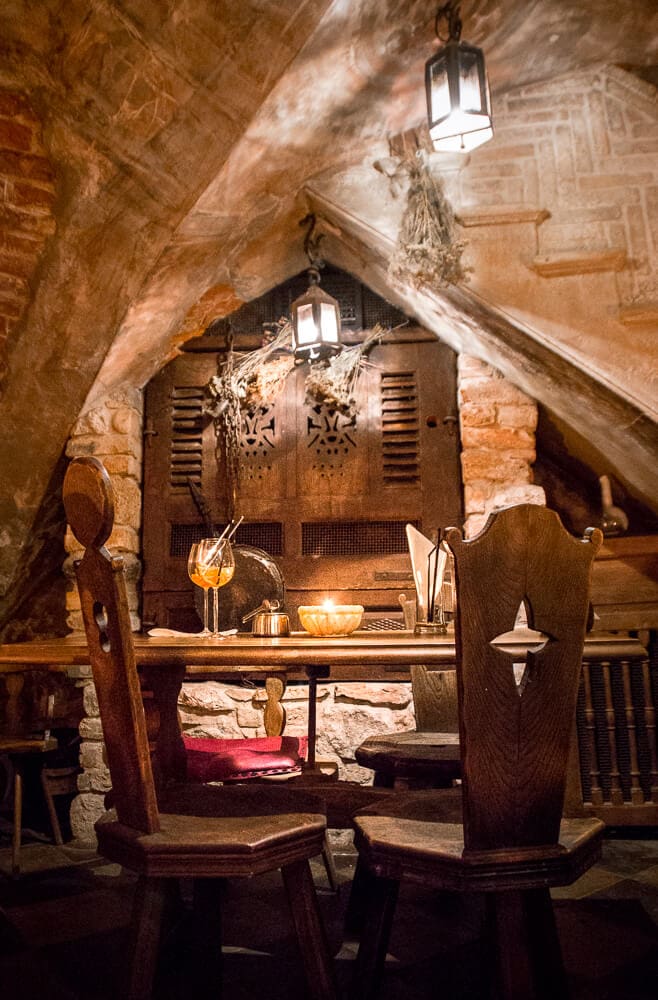 On the menu there are about a dozen specialty cocktail options, along with tea, coffee and their famous hot chocolate ~ a cup of hot milk and a stick of chocolate on the side, which you melt into your drink. Black Magic doesn't serve hot food, but they have a large dessert menu with cakes, cookies, cupcakes and of course their famous chocolates. A good portion of the menu (even the desserts) has Riga Black Balsam in the ingredients so it's the perfect way to try Latvia's popular liqueur, even if you don't drink.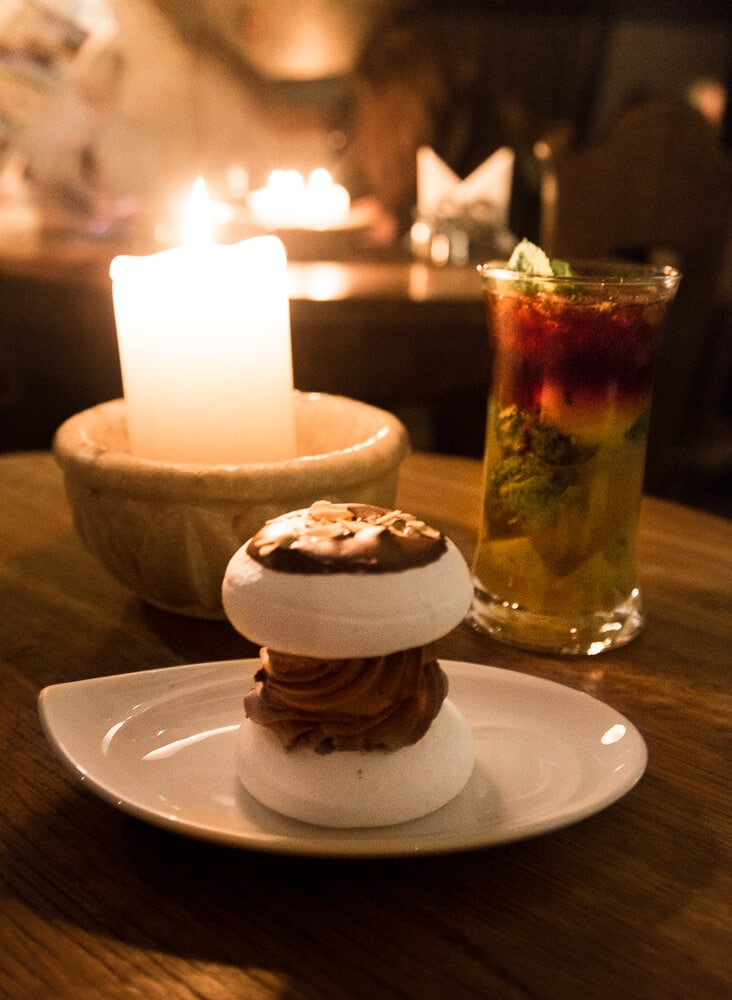 My menu was in Latvian and I was too lazy to ask for an English version, so I had to make an educated guess order based on photos. I ended up with the Black Mojito and the "Black and White" dessert, which unfortunately tuned out to be meringue.  As a food, meringue literally makes no sense to me. Why do people eat this? It was disappointing.. here I was in a "chocolate boutique" breaking my teeth on hard flavorless sugar.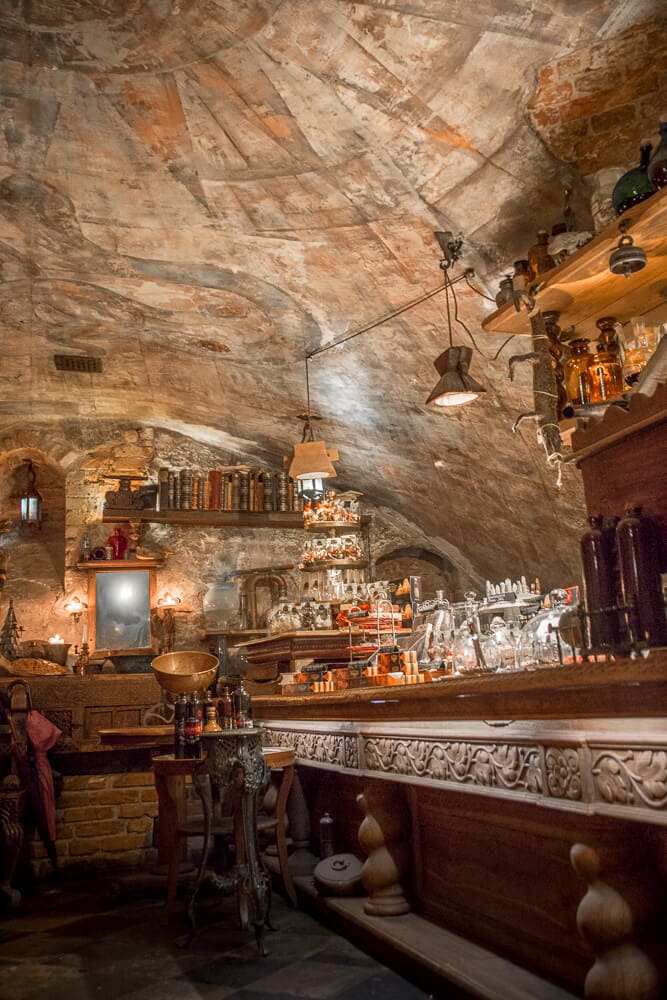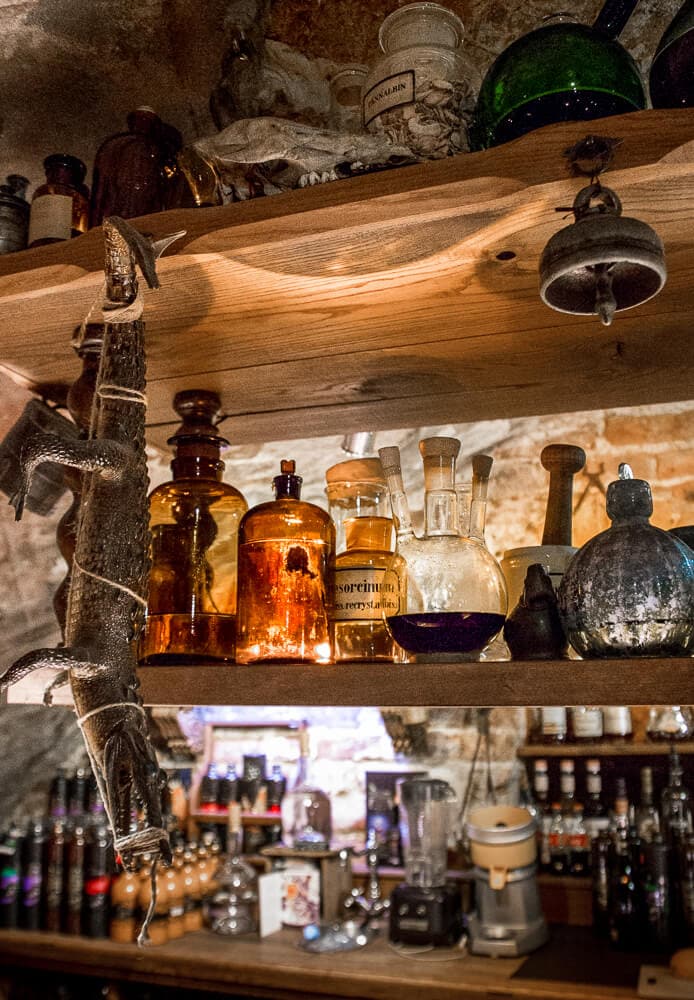 My Black Mojito, on the other hand, was delicious. It contained currant flavored Riga Black Balsam so I didn't end up trying the original version, but I still really liked it. It had a slight herbal-y taste which added an interesting element to the mojito flavor.
Final Thoughts
I would like to go back to Black Magic and explore their menu a little more. I definitely could've made much better decisions and I was left with dessert envy after looking at all of the other tables' orders. Overall, the bar is pretty touristy (prices reflect this) and the service wasn't great but I can look past a lot if the decor is right.. and it is.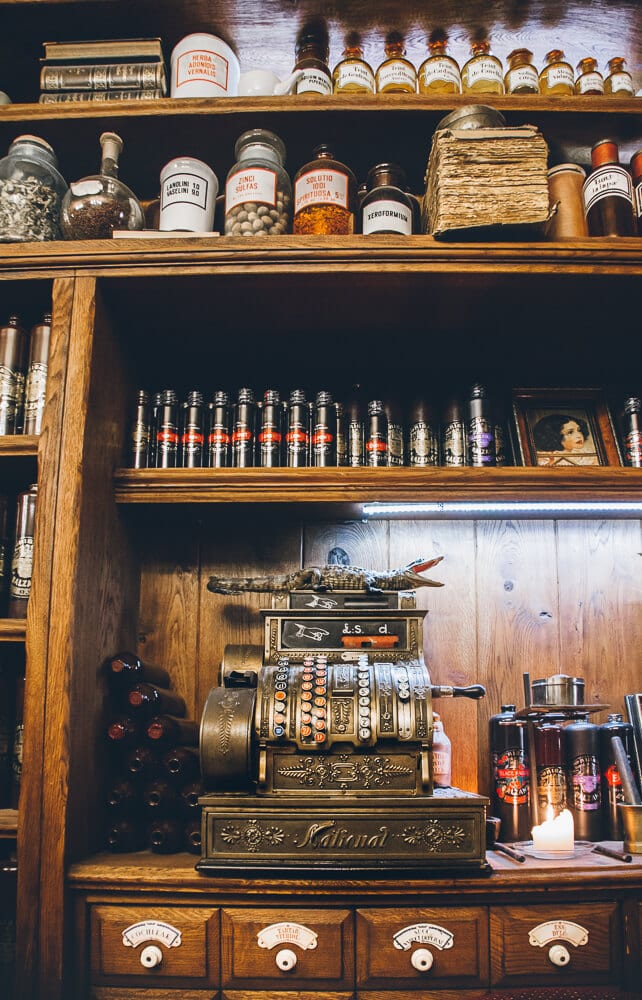 Riga Black Magic Bar
Kalku iela 10, Riga 1050, Latvia
Hours: 10am-10pm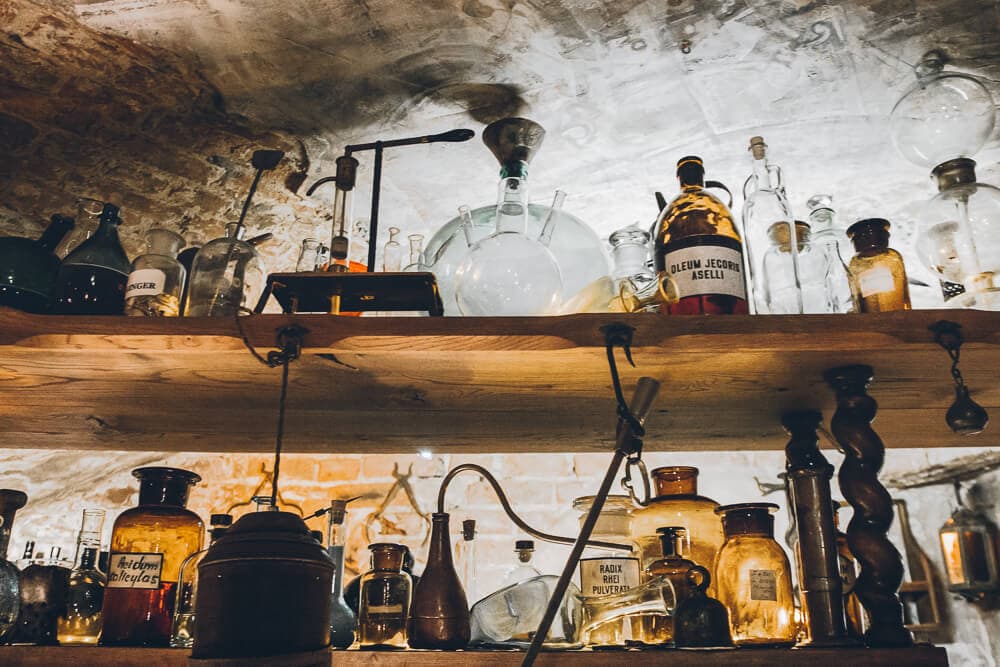 ---
PIN IT