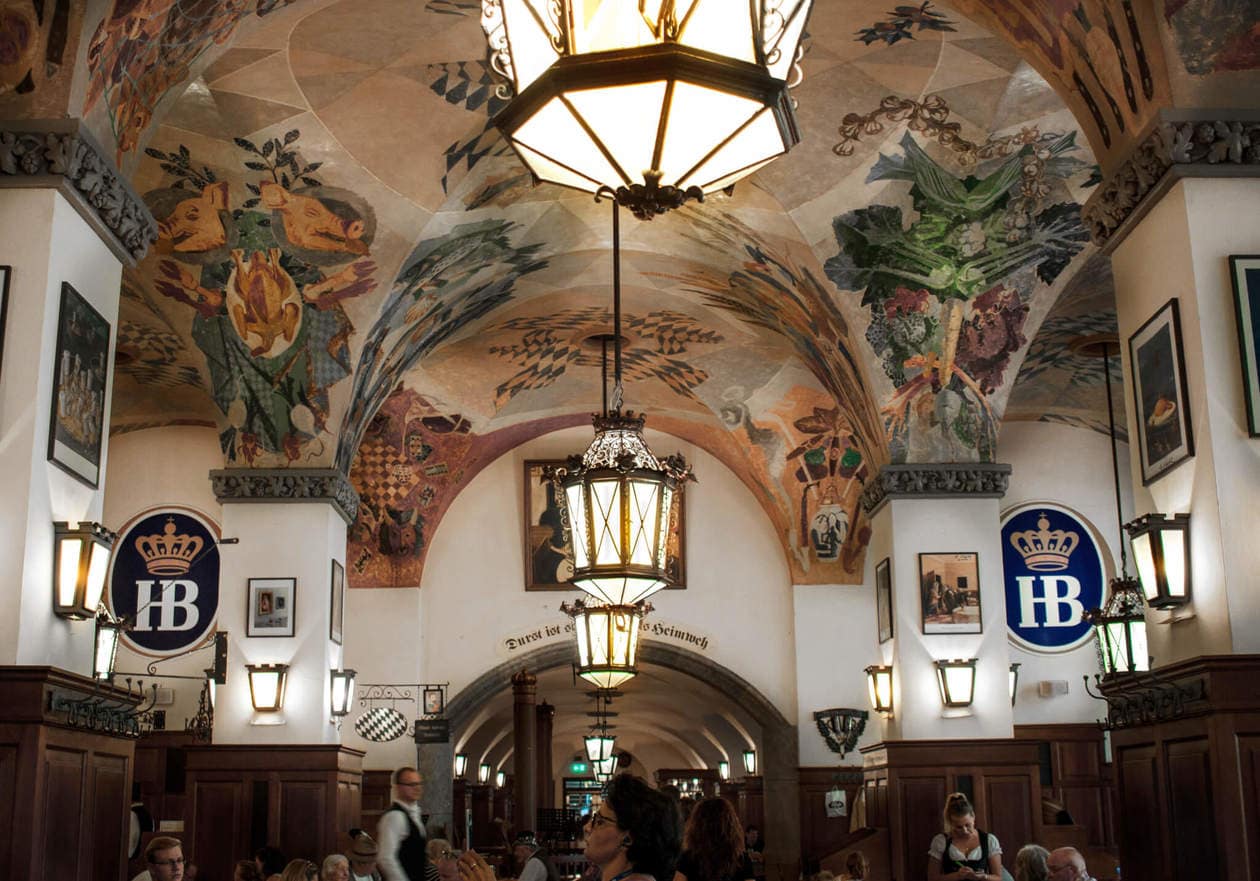 Our trip so far has been packed with WWII sites. We've been to Auschwitz, The Krakow Ghetto, and Schindler's Factory. It's been emotionally heavy and I think Nick is ready for some lighter activities as he doesn't quite share the same fascination with this historical period as I do. On our first day in Munich I took him to Hofbrauhaus, one of the most famous beer halls in the world.
Little did he know, it's also the site where Hilter gave his first speech to the Nazi party…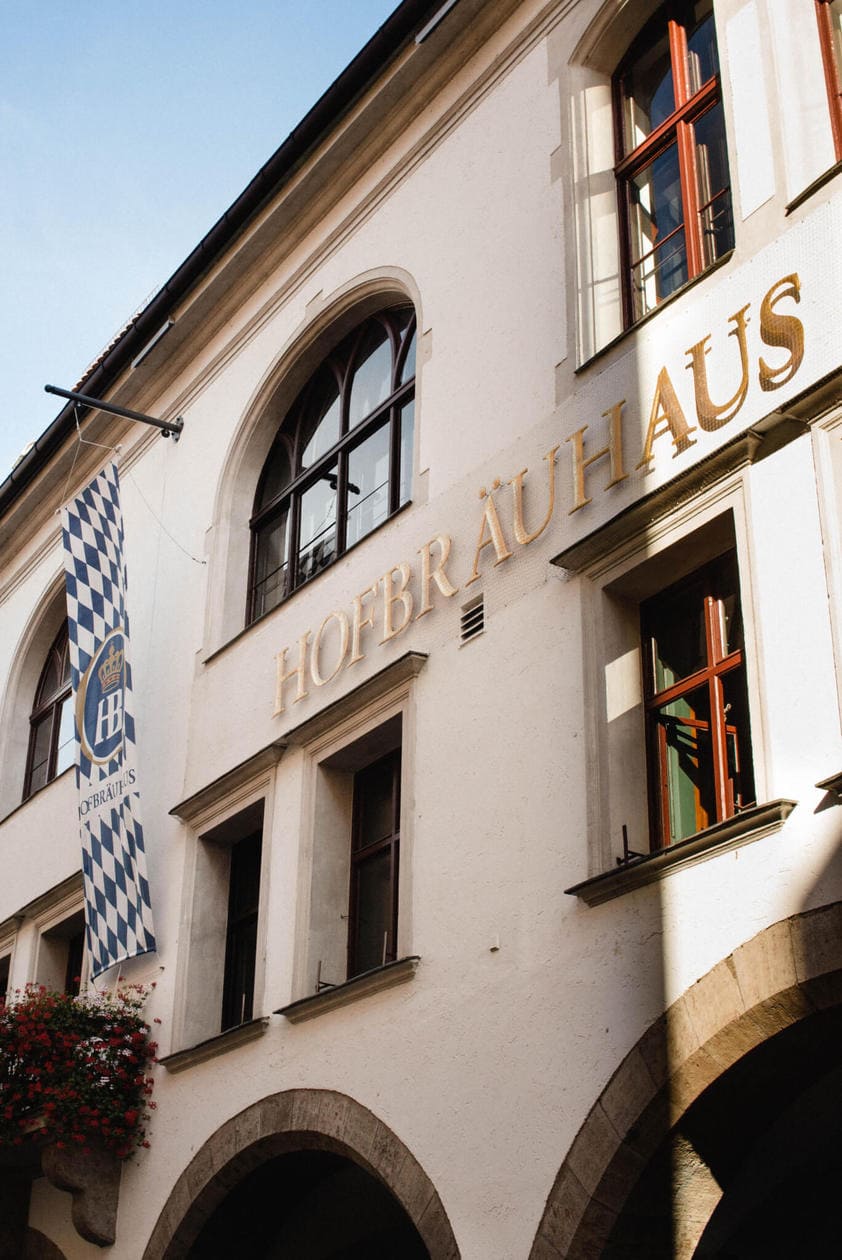 HOFBRAUHAUS DURING WWII // HITLER AND THE NAZI PARTY
When you enter the beer hall, you'd never suspect it's dark past, yet tourists happily sip their beers under ceiling swastikas that have been carefully painted and disguised as Bavarian flags.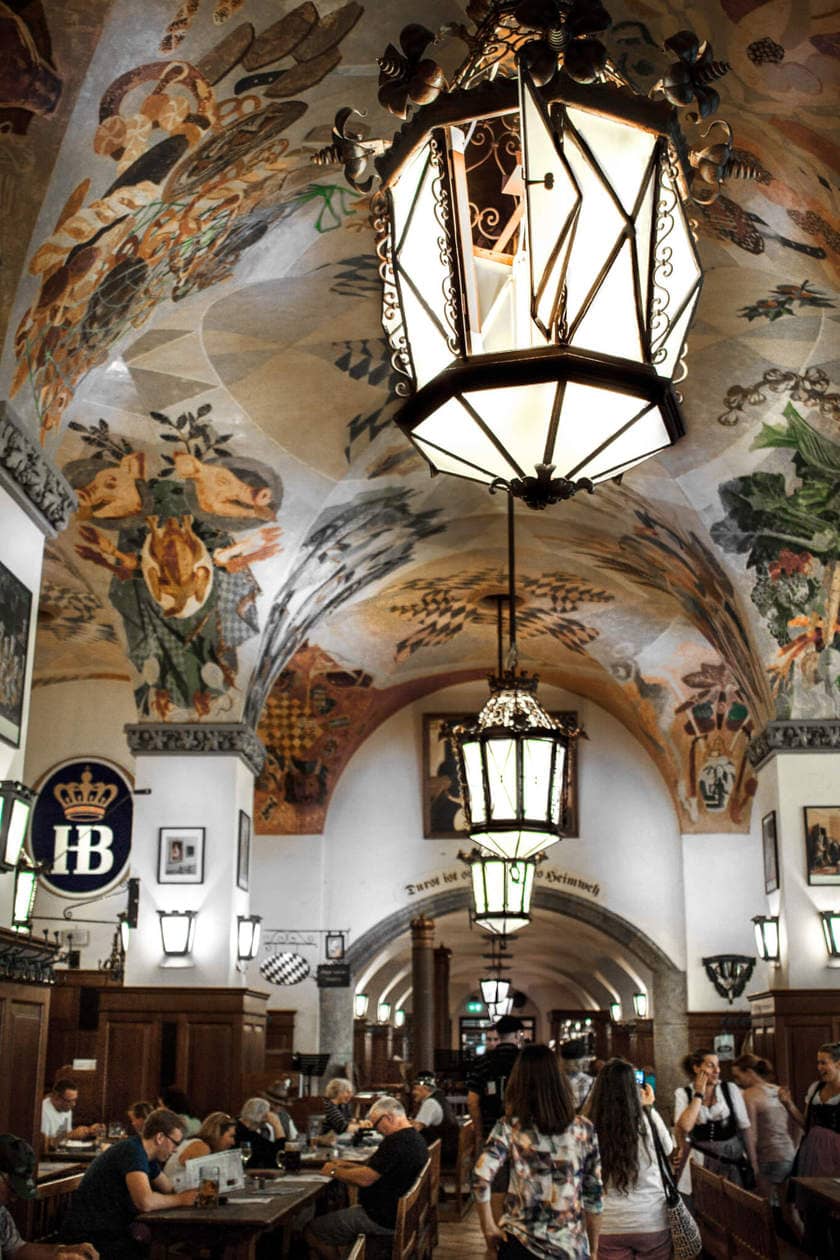 While everyone is downstairs eating and drinking, the upstairs Festival Hall remains eerily quiet. I'm not sure how many tourists actually visit Hofbrauhaus for it's history, but I'm certain most of them miss this room.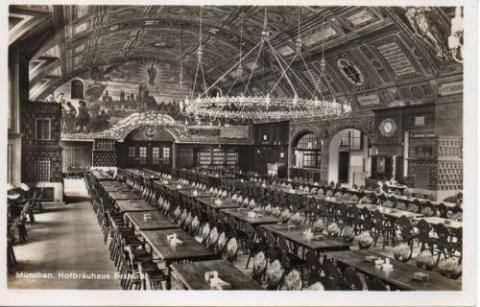 In February 1920, Hitler and the National Socialists held their very first meeting at Hofbrauhaus in Munich. During this gathering, Hitler presented the Nazi Party 'Twenty Five Point Program' (a political manifesto outlining the party's philosophy and mission) in the Festival Room.
Hofbrauhaus is also where Hiltler publicly denounced the Jews and gave his infamous "Why We Are Antisemites" speech. In fact, Hofbrauhaus played a such central role in Hilter's rise to power that they would celebrate the founding of the Nazi party here every year on it's anniversary.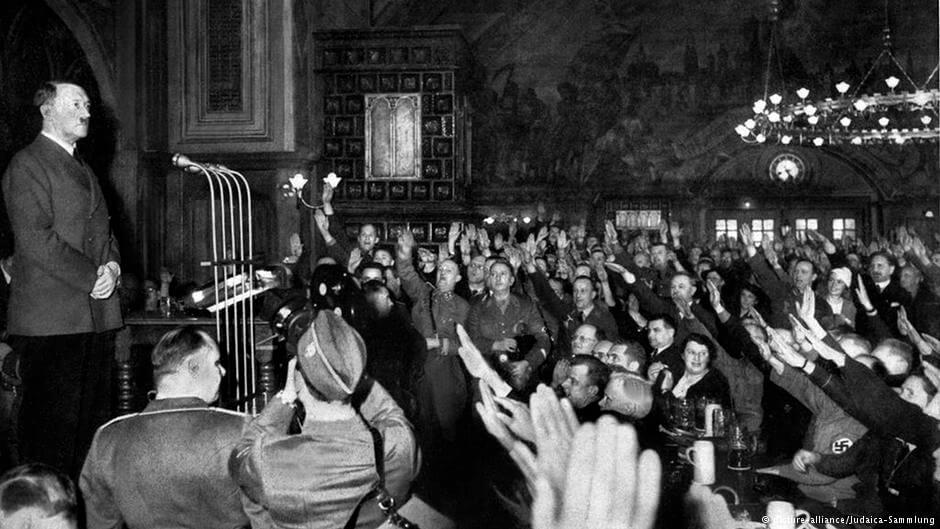 If you want to find the Festival Hall, there will be no signs telling you where to go. Head past the bathrooms and up the stairs to the third floor.
HOFBRAUHAUS TODAY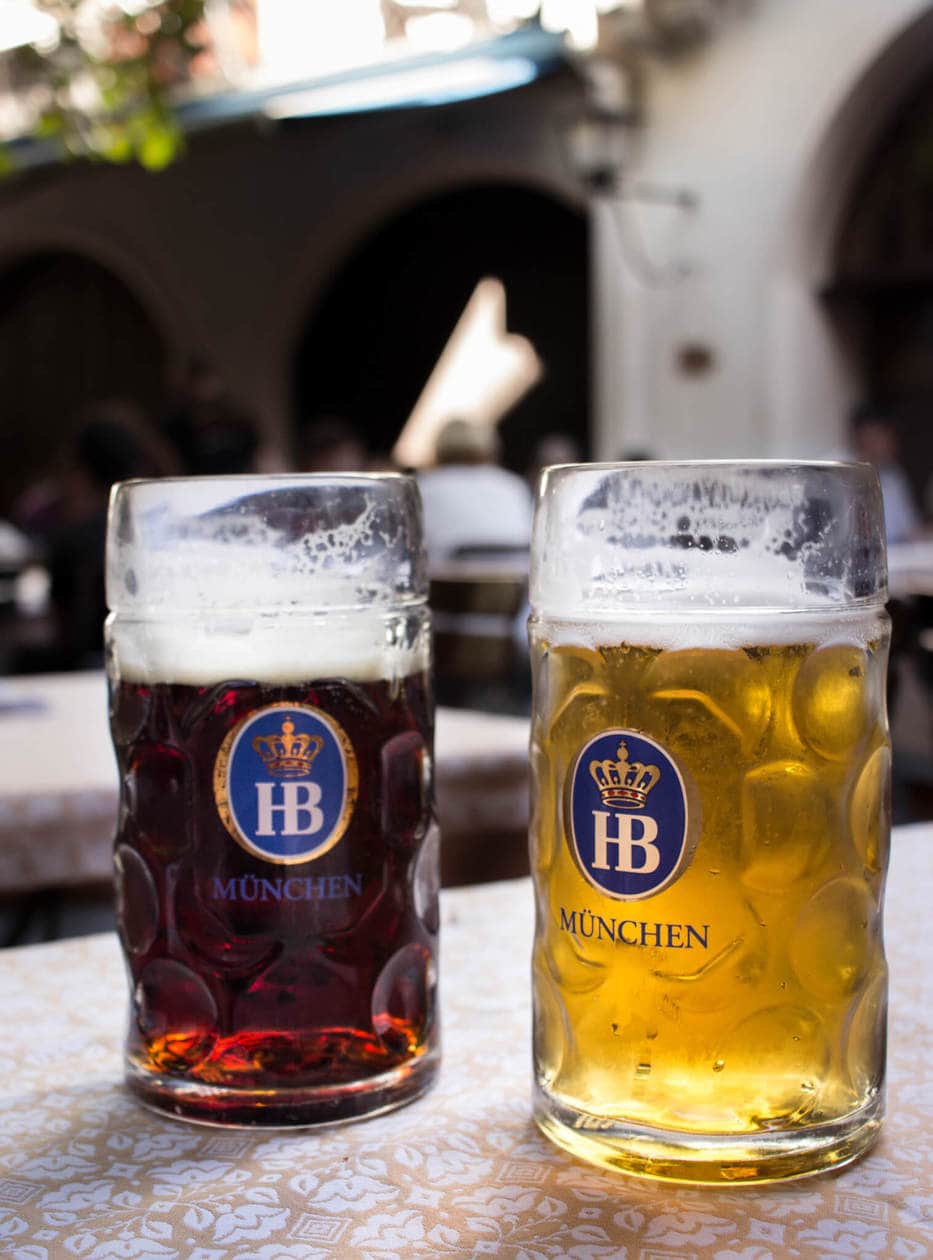 Today, Hofbrauhaus is the largest and most crowded beer hall in Munich. While the majority of customers are tourists, we did see some locals as well. In Bavaria "regular's tables" are a tradition and Hofbrauhaus has more than 100 active groups of regulars, with their oldest regular's table being held for 70 years.
While you're there make sure to check out the stein lockers! Regulars have the option to lock up their steins for safe keeping and easy access.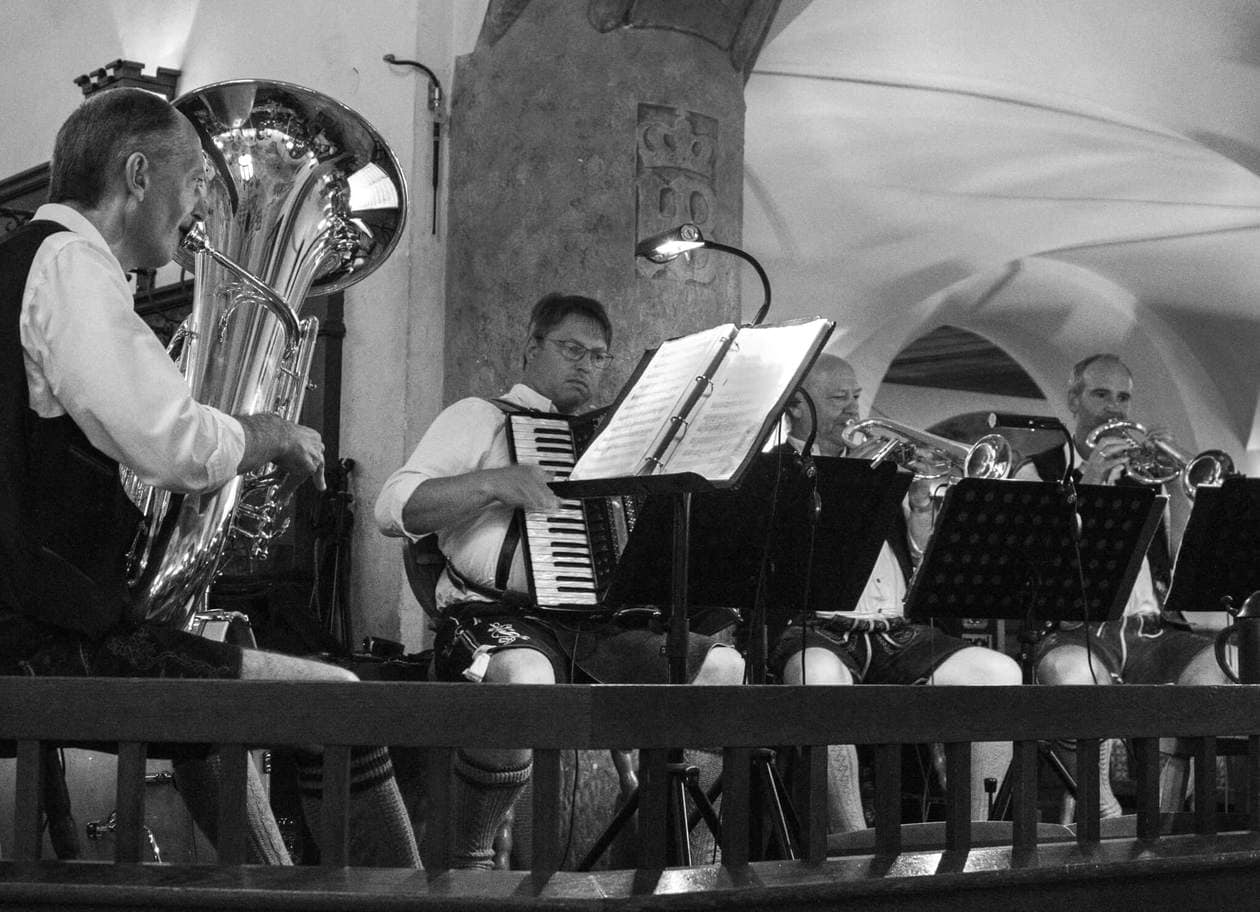 Hofbrauhaus gets a bad rap because of it's popularity and infestation of tourists. Many will tell you to skip it, but I recommend at least making a quick stop to look around. It plays a major role in Munich's history, as well as it's beer culture, and I think it's definitely worth checking out.
HOW TO GET TO HOFBRAUHAUS MUNICH
Open everyday from 9am-11:30pm
Platzl 9, 80331 München, Germany
Public Transportation:  
U-bahn and S-bahn Stop: Marienplatz