With so many beer halls/gardens in Munich and only three days in the city, we had to narrow down our options. A German friend highly recommended the Chinesischer Turm beer garden in Munich's English Garden, so we put it at the top of our list. This place did not disappoint. In fact, Chinesischer Turm ended up being our favorite beer garden in Munich… and possibly the world.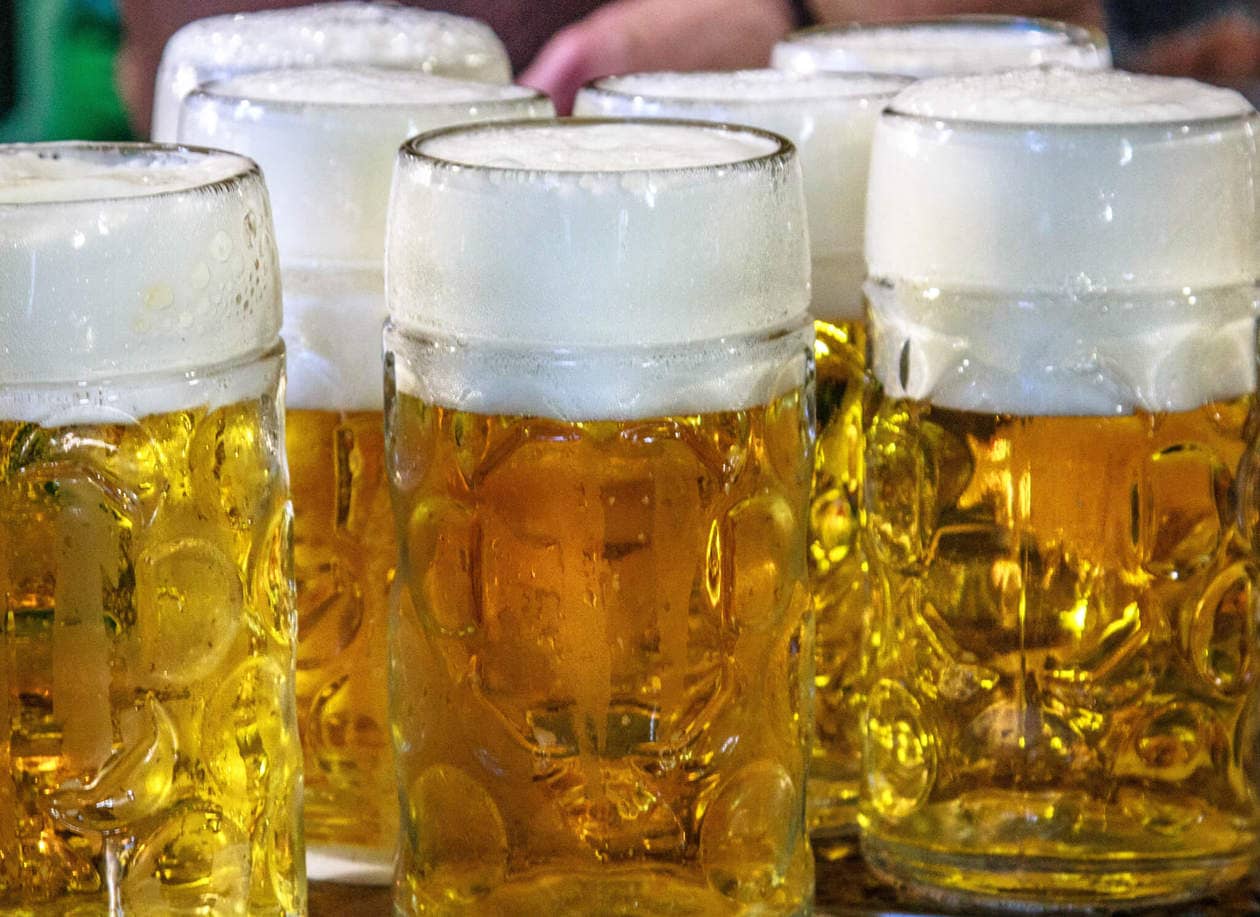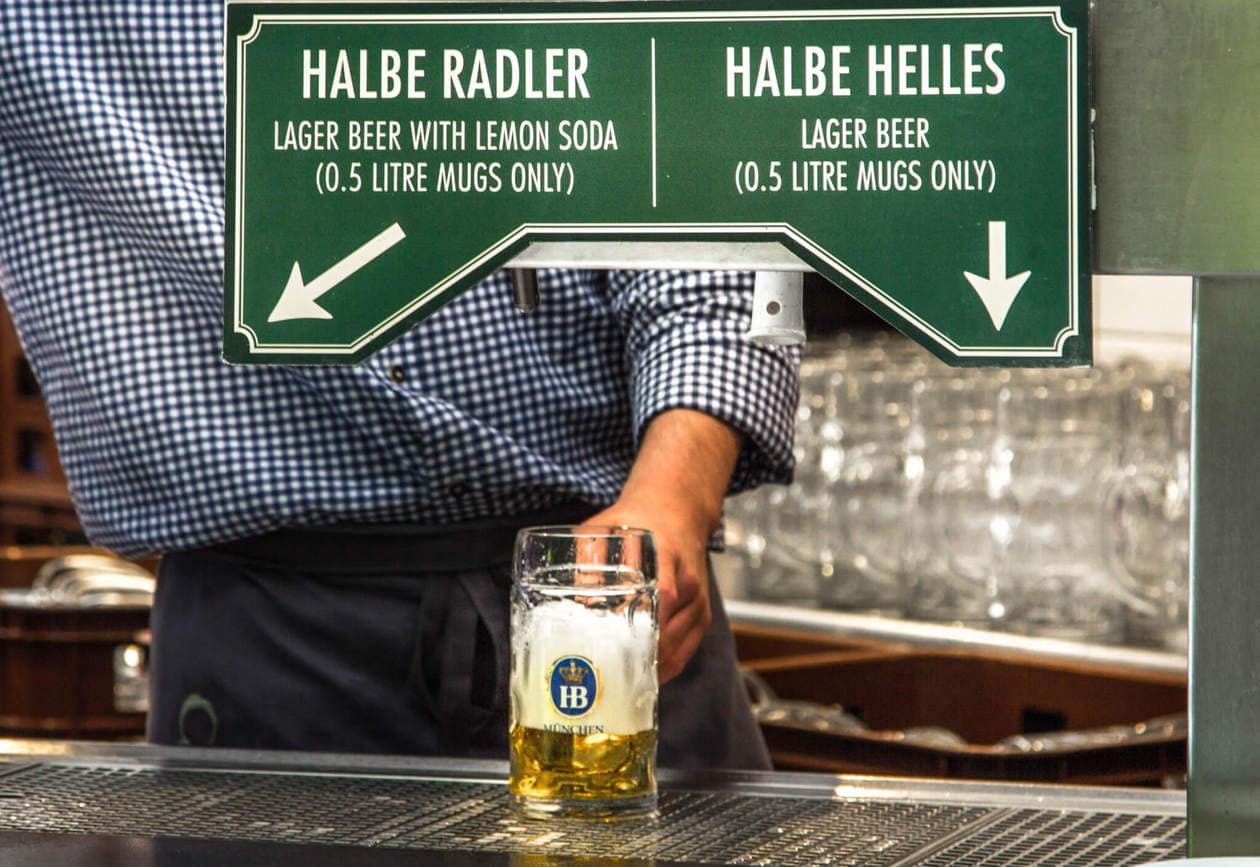 Chinesischer Turm is the 2nd largest beer garden in Munich, and it's located within the English Garden, a 910 acre park in the city center. We hopped off the bus and entered the garden to a beautiful sight; hundreds of people enjoying their beers under the Chinese pagoda, while a band played traditional Bavarian music from the tower. We knew immediately that this is where we would be spending the rest of the day.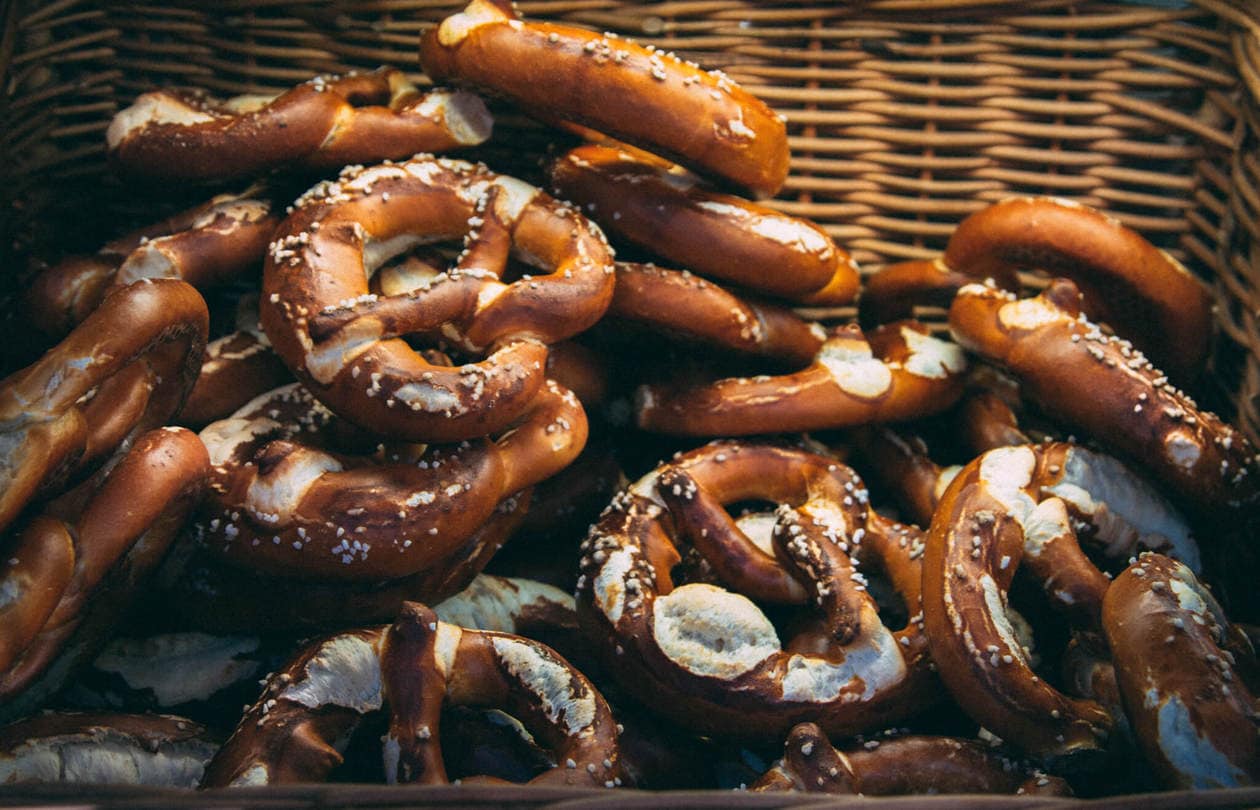 After grabbing a few liter steins, we headed over to browse the food stalls for something to eat. There were dozens of booths selling traditional German food. You just grab a tray, pick what you want and then pay one of the many the cashiers on your way out.
Tip: When you order a beer, you are paying a small deposit for your glass. Before you leave, make sure to return your stein to the hut labeled "pfend" to get your money back.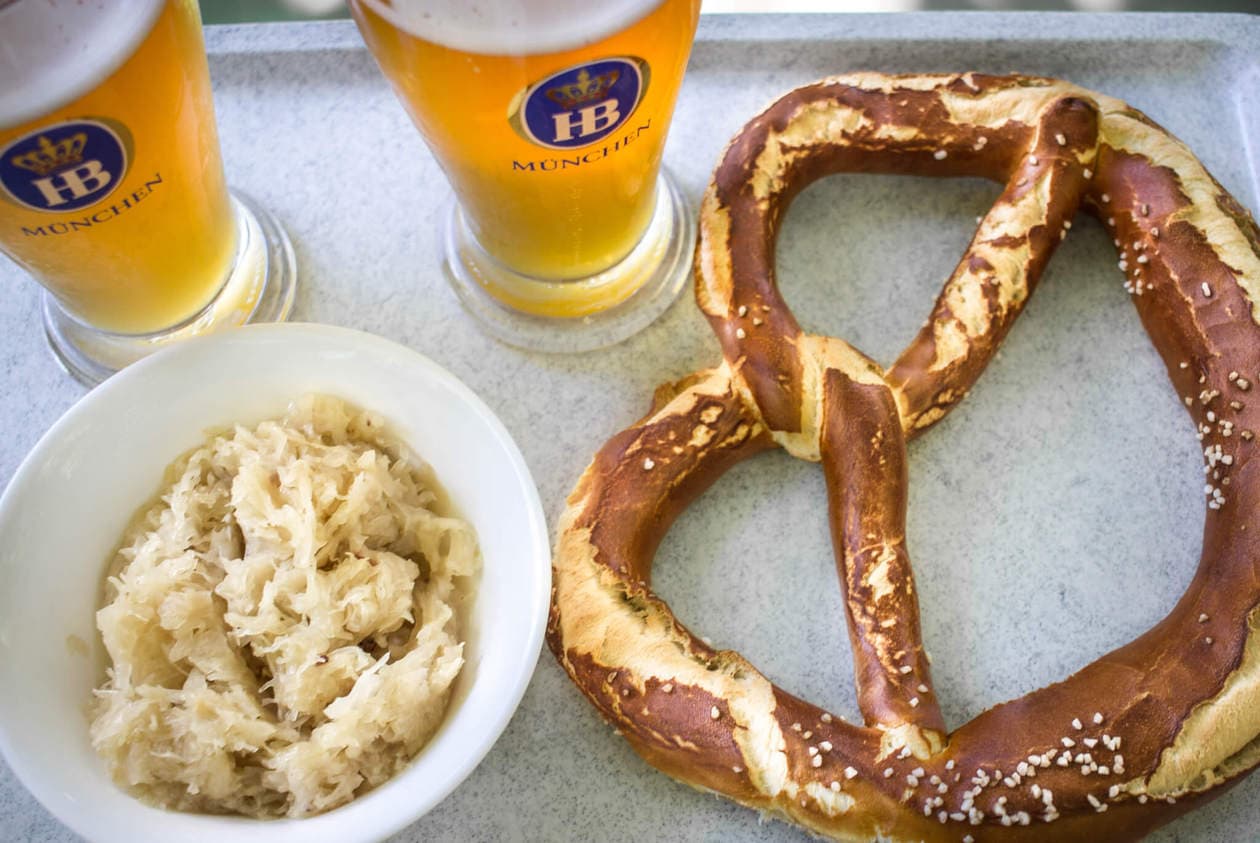 Set up with our beer and our snacks, we took a sat down at one of the 7,000 seats in the garden to people watch and enjoy the day. Naturally there are a lot of tourists, but tons of locals as well. The atmosphere was lively and in the middle of the afternoon on Wednesday, it was packed.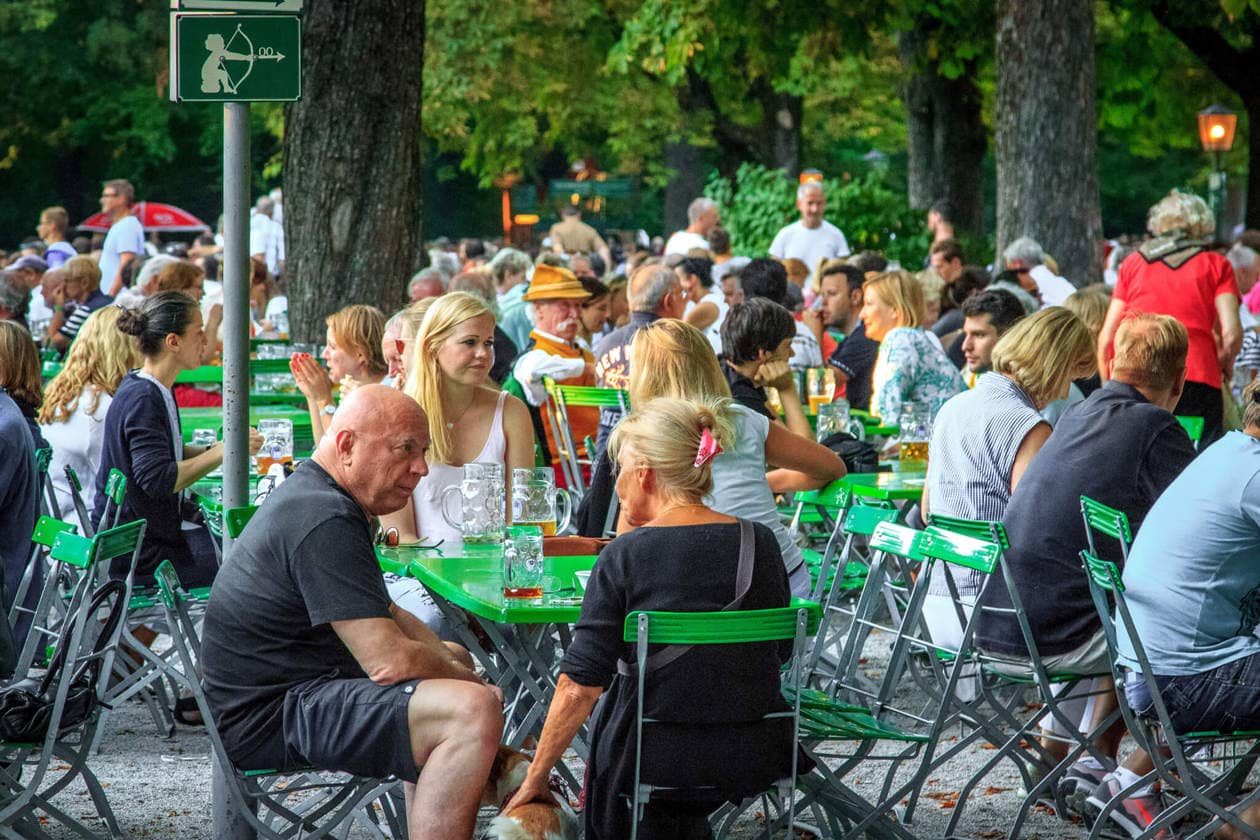 Before arriving in Germany, I naively thought that beer gardens and beer halls were the norm throughout this entire country. While we did visit a few key spots, I wish I would've taken more advantage of the unique beer culture Munich specifically has to offer. I can't wait to return and when I do Chinesischer Turm will be my first stop.
Related Post: ENGLISH GARDEN : RIVER SURFING, BEER AND NAKED SUNBATHING
Special Schedules at Chinesischer Turm
Live Music
Wednesday from 3 pm
Friday from 2 pm
Saturday and Sunday from 1 pm.
Sunday Brunch
From May to September they offer a traditional Bavarian brunch on Sunday mornings from 11am-1pm.
Christmas Market
During the holiday season make sure to visit the Christmas market with booths, carousels and an ice rink near the tower.
Kocherlball in July
Around the year 1880, up to 5000 home workers gathered every morning in the Summertime to dance at the Chinese Tower. They arrive early (between 5am-8am) because they had to work again afterwards.
Now, on the third Sunday in July, the largest folk dance event in Munich takes place at the Chinese Tower. Over 15,000 people show up between the hours of 6am and 10am to dance! Many arrive in 19th century costumes and people often show up before 4am to secure a table to watch the festivities.
Englischer Garten
80538 Munich (Schwabing)
Hours: 10am – 10pm
Public Transportion:
U3, U6 Giselastraße, then Bus 54 or 154 to "Chinesischer Turm"