Kazimierz: The Jewish District
It's a common misunderstanding that Kazimierz, the Jewish District, was where the Krakow Jewish Ghetto was located during WWII. The actual location of the ghetto is a short walk across the river in a district called Podgorze.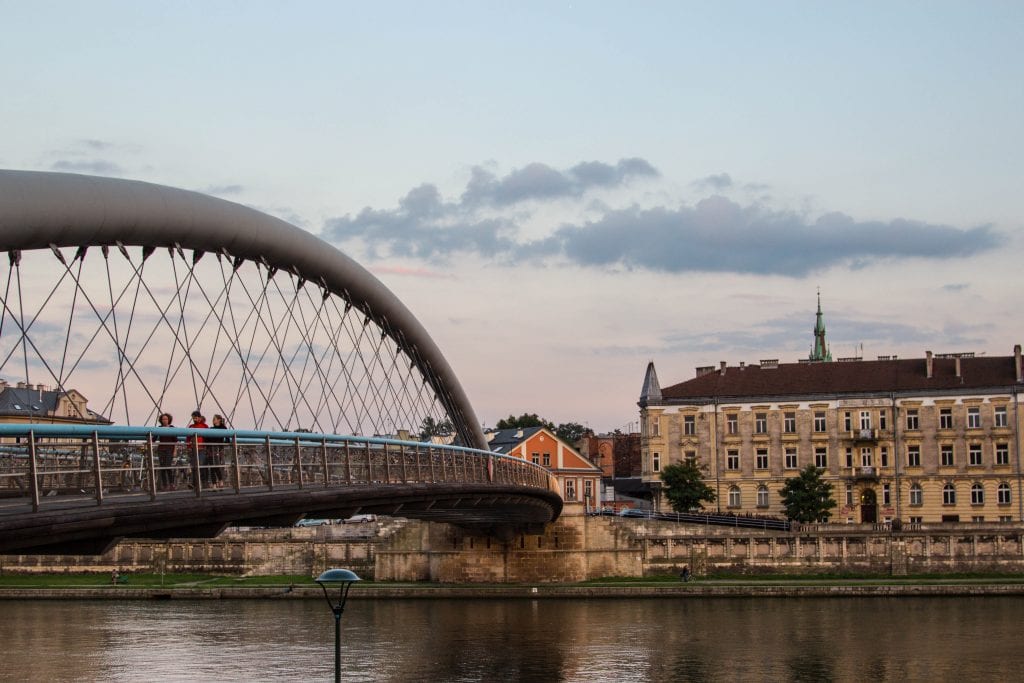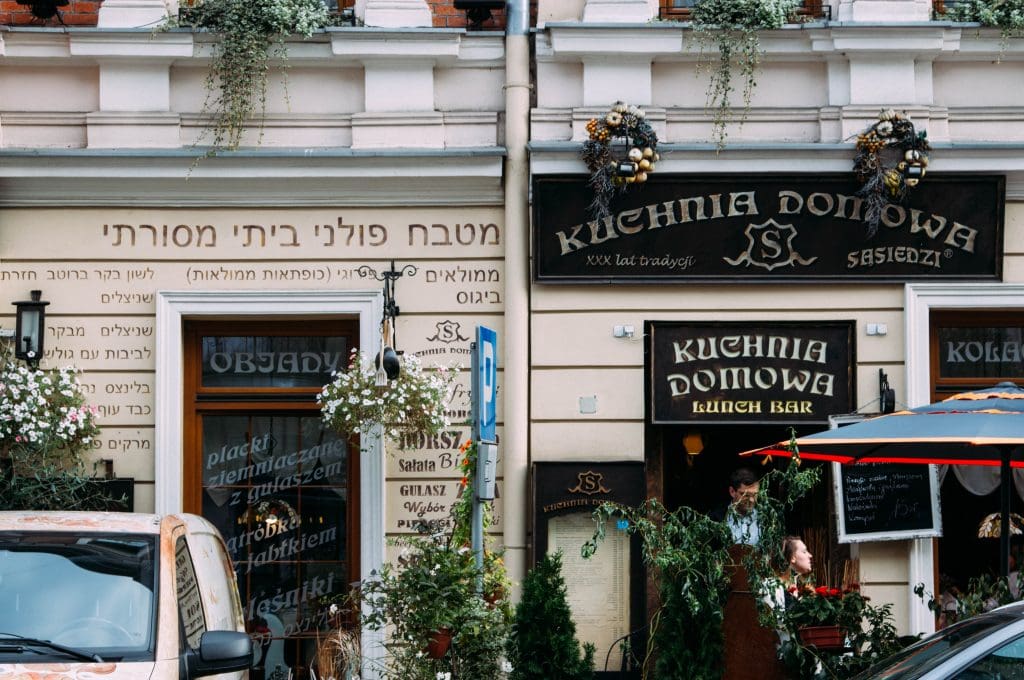 We actually visited Kazimierz thinking it would be the area where the Ghetto used to be. Even though it wasn't what I was looking for, I'm glad we ended up there. It's a trendy area of the city with a lively atmosphere and tons of little shops, wine bars and restaurants.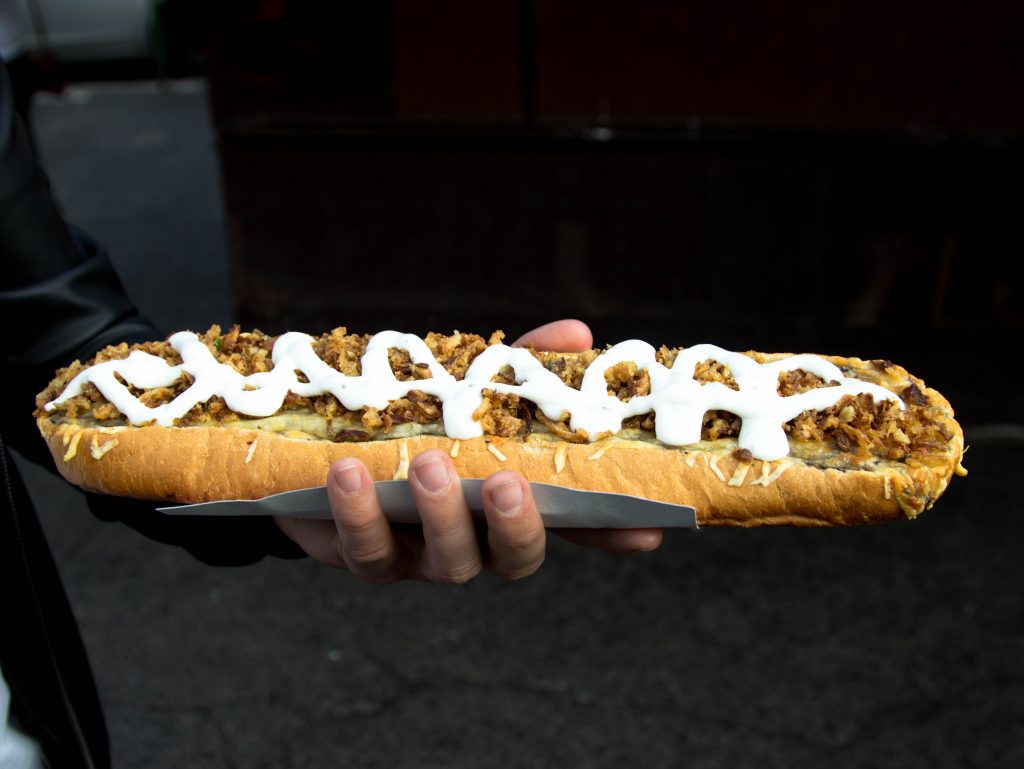 While in the Jewish Quarter, we saw everyone eating these long pizza-looking baguettes which looked incredible, so went in search of one to call our own. 30 seconds and 7PLN ($1.80) later, we had succeeded.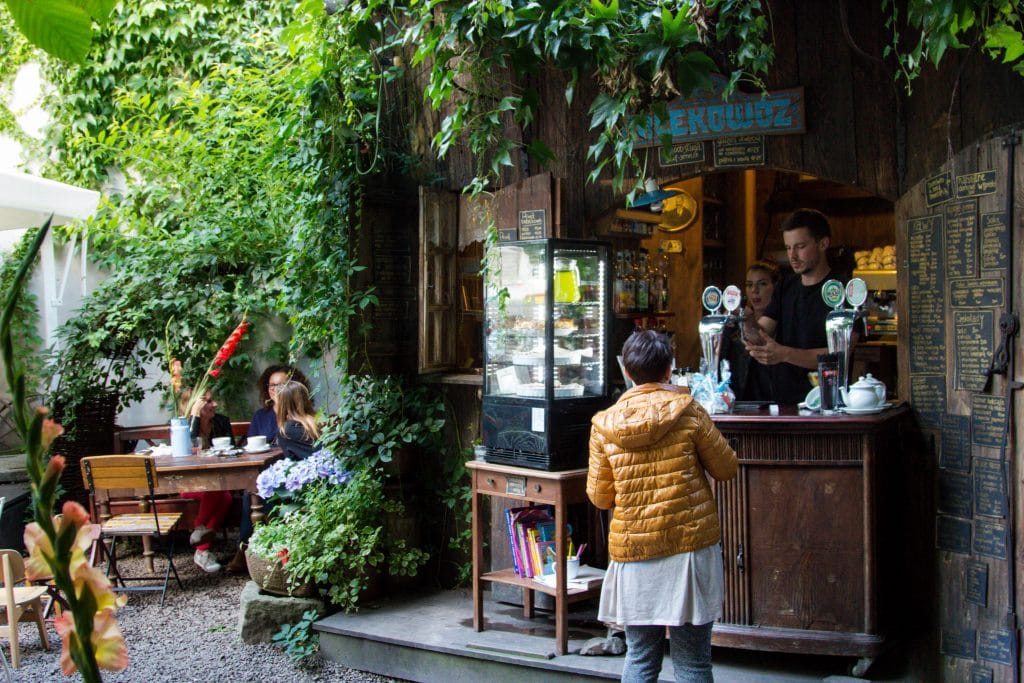 We didn't spend a lot of time in Kazimierz but I really liked the area and it's definitely worth the time to check it out if you're in Krakow.
The Krakow Jewish Ghetto
From Kazimierz, we walked across the river to go to  Schindler's Factory. From there, we did a self guided walking tour through the old Jewish ghetto. We spent hours looking around and reading plaques on significant buildings. The area seems pretty untouched, many of the buildings and street signs look like they probably did during the time 16,000 Jewish people were crowded within the walls.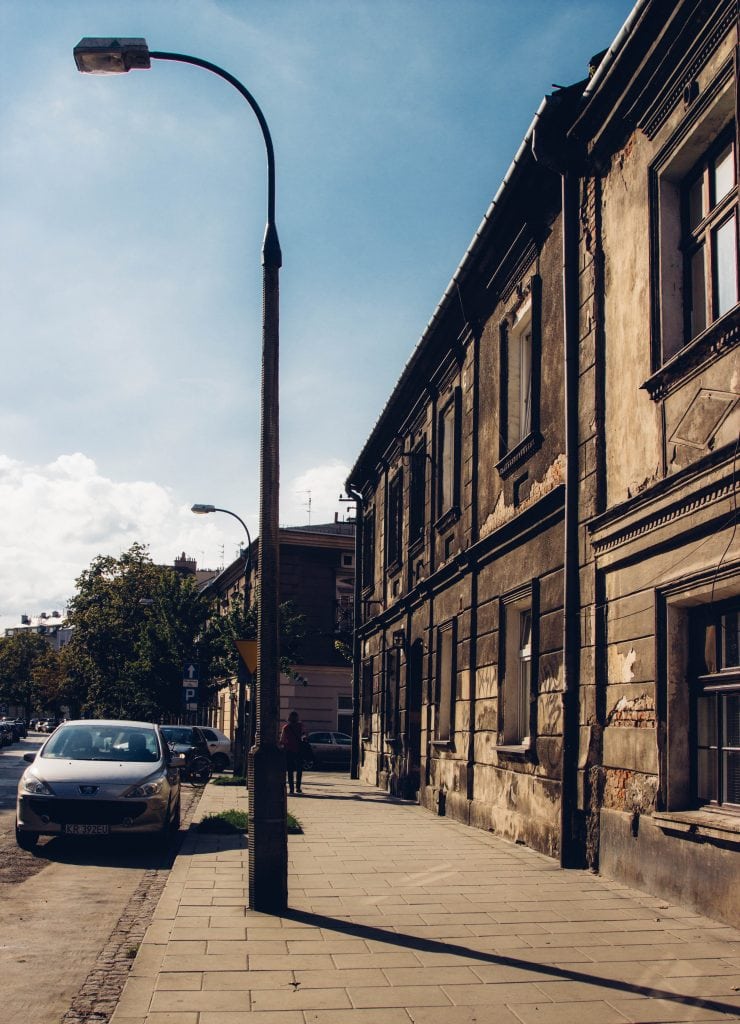 I felt an intense amount of heaviness while walking around, and I had a pit in my stomach the whole time. We went down Jozefinka, which was a main street in the ghetto. It was where people were forced to line up to be deported to the Plaszow concentration camp. On this street you'll also find the sites where the labor office and the Jewish hospital were.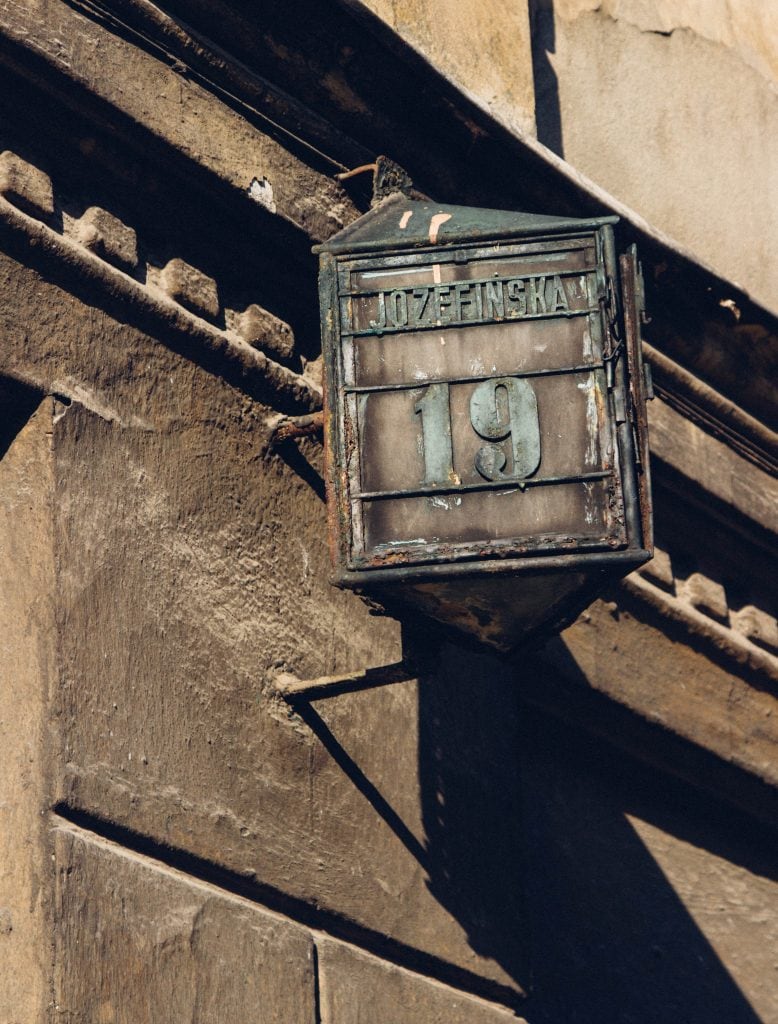 Without knowing the history, you could easily pass so many important areas in this part of town. We saw the Ghetto Heroes Square memorial (formerly Zgody Square), the main center for deportation. We found remnants of the actual ghetto wall, which now acts as the backdrop of a playground. The man hole cover on the corner of Jozefinska and Wegierska was used by many who tried to escape through the sewer systems.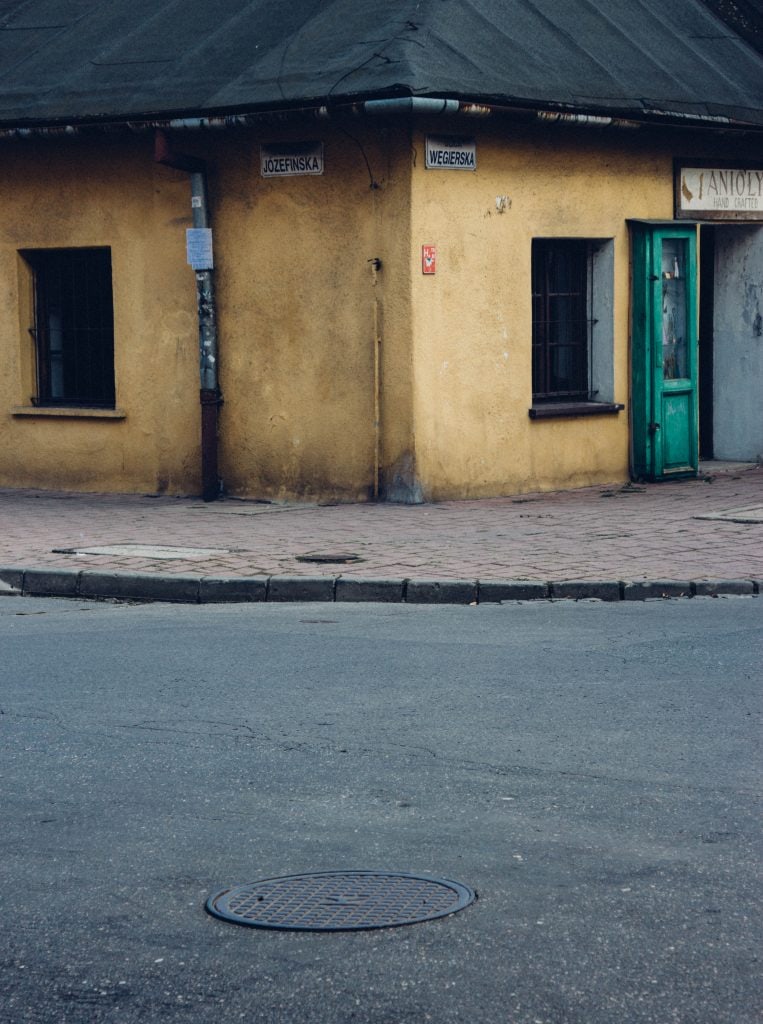 It felt strange to to see people walking around these parts, living a normal life and standing on streets where so many suffered and lost their lives.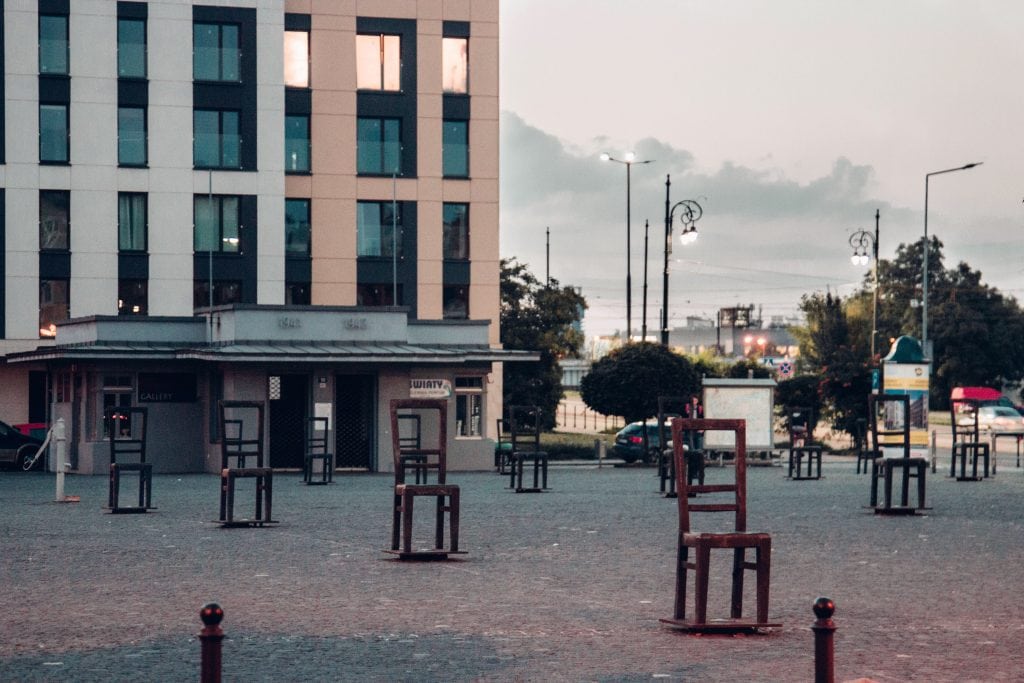 I will be putting together a walking tour of the Krakow Jewish Ghetto soon.