While wandering through the back alleys of Old Town (trying to avoid the crowds), we stumbled upon a small yellow sign which read, "cold drinks with the most beautiful view."
Not a single phrase in the English language could've signal a stronger yes in my heart, so we followed the sign and were led straight to the famous Buza Bar Dubrovnik.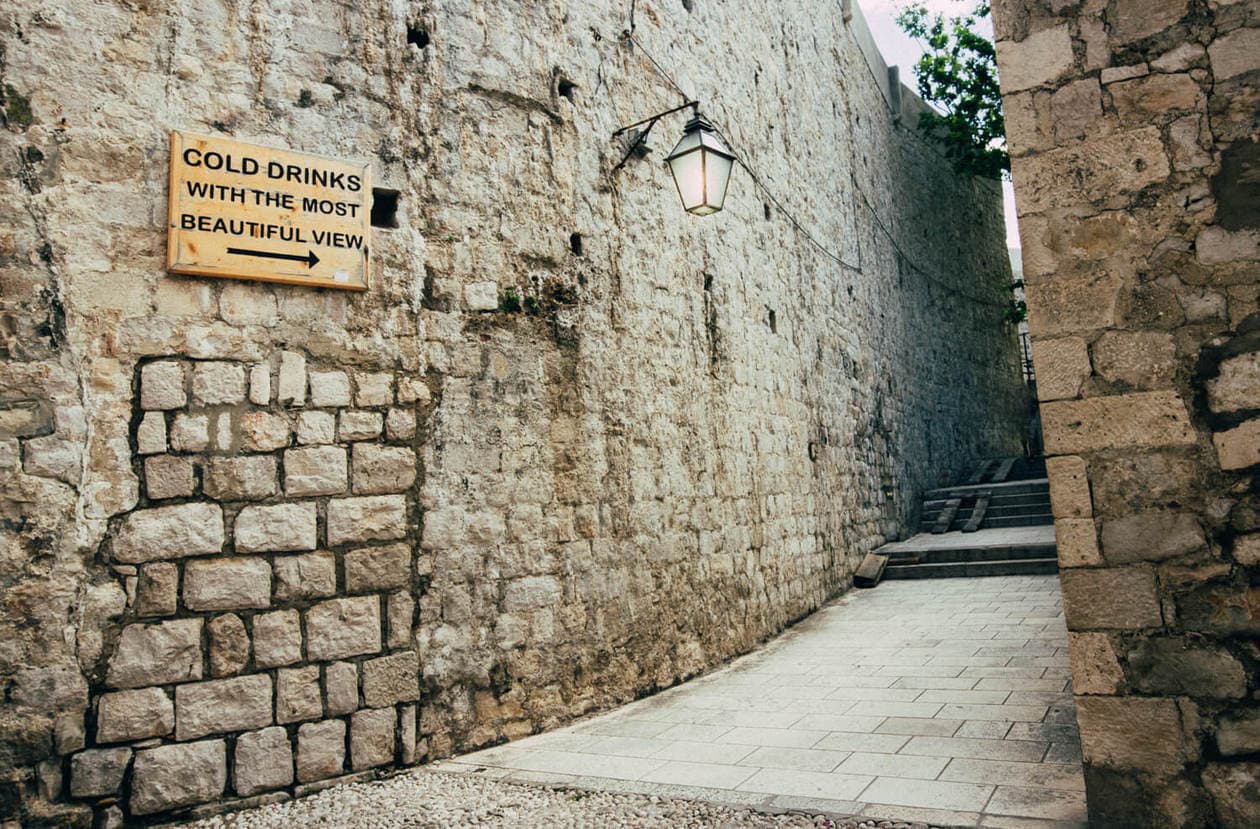 Buza Bar is one of the most popular bars within Old Town Dubrovnik, and for good reason. The location is somewhat hidden, as some of my favorite bars tend to be (remember this one on the roof of a shopping mall in Berlin, or this one on a cliff in Mexico), and the views are incredible.
A LITERAL HOLE IN THE WALL
Buza Bar is located near the south side of the Old Town and if you didn't know it was there, you'd easily miss it.
The entrance is literally a hole in the wall.. the city wall that is. And when you walk through the doorway, you'll find yourself on the edge of a cliff staring directly at the Adriatic Sea, and one of the best views of Lokrum Island.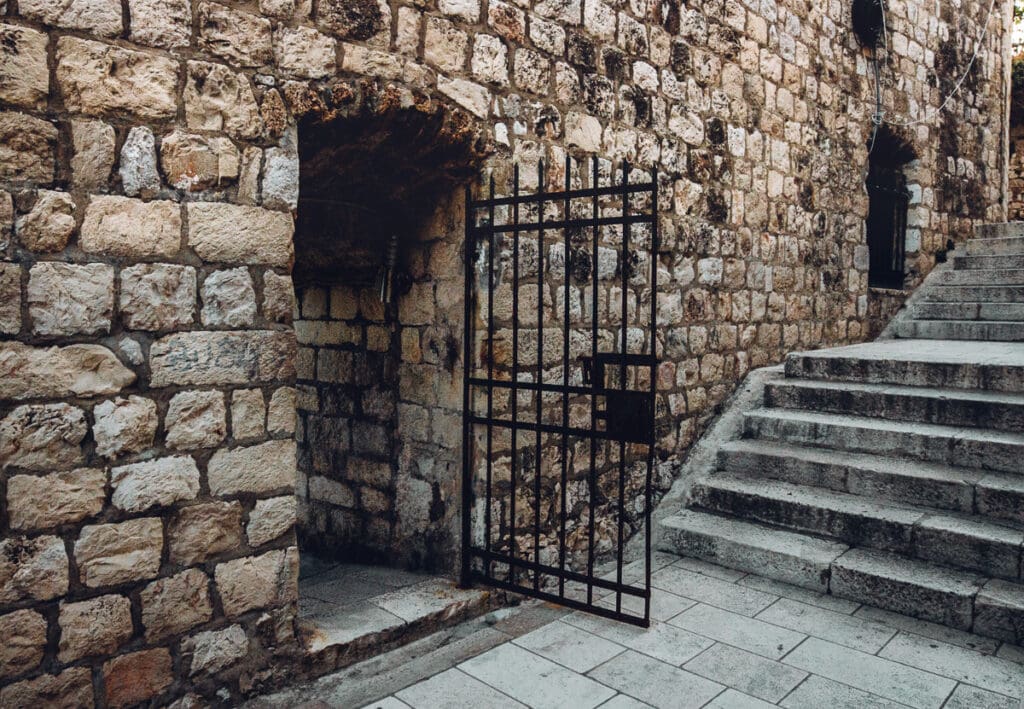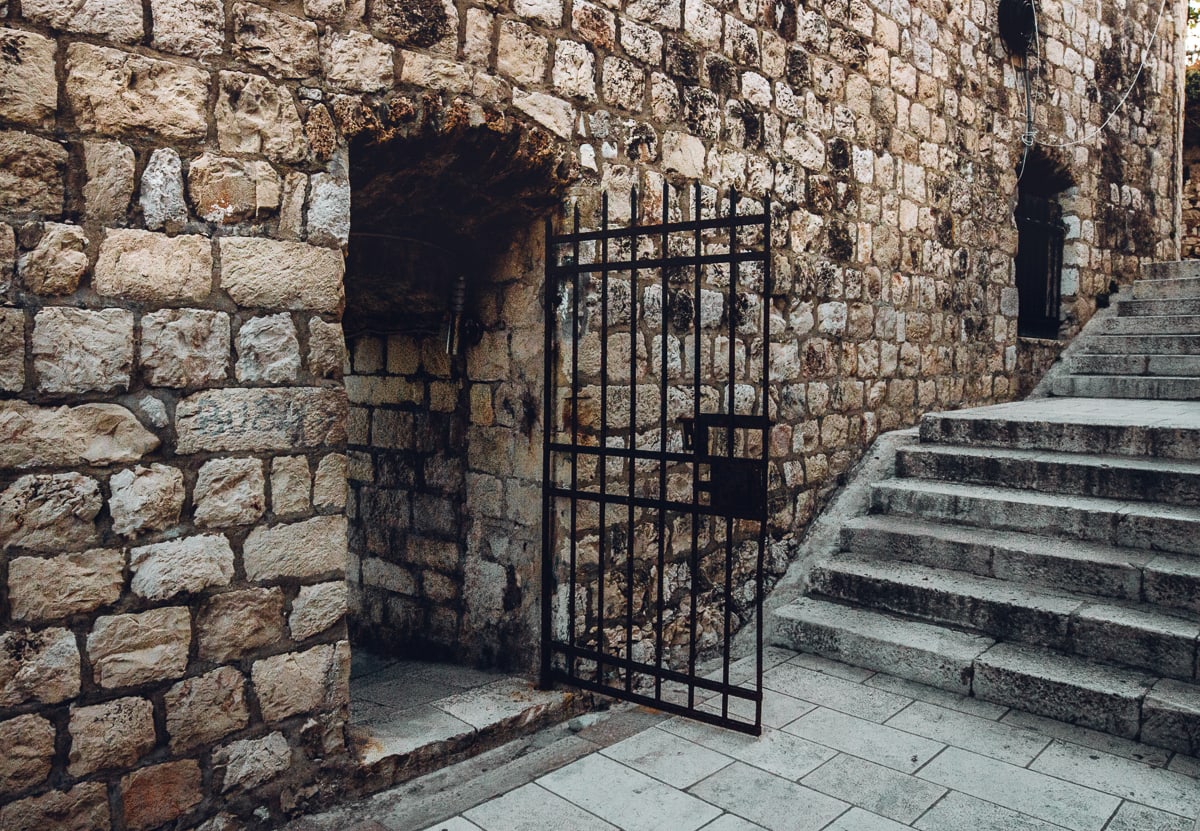 SUNSETS AT BUZA BAR
Over the years, word has spread about Buza Bar and it is no longer the secret hideaway it used to be. Today it is one of Dubrovnik's most popular sunset hangout spots, and it gets busy.
In fact, due to the bar's rampant popularity they've actually opened up a second location, Buza II, in order to accommodate more people.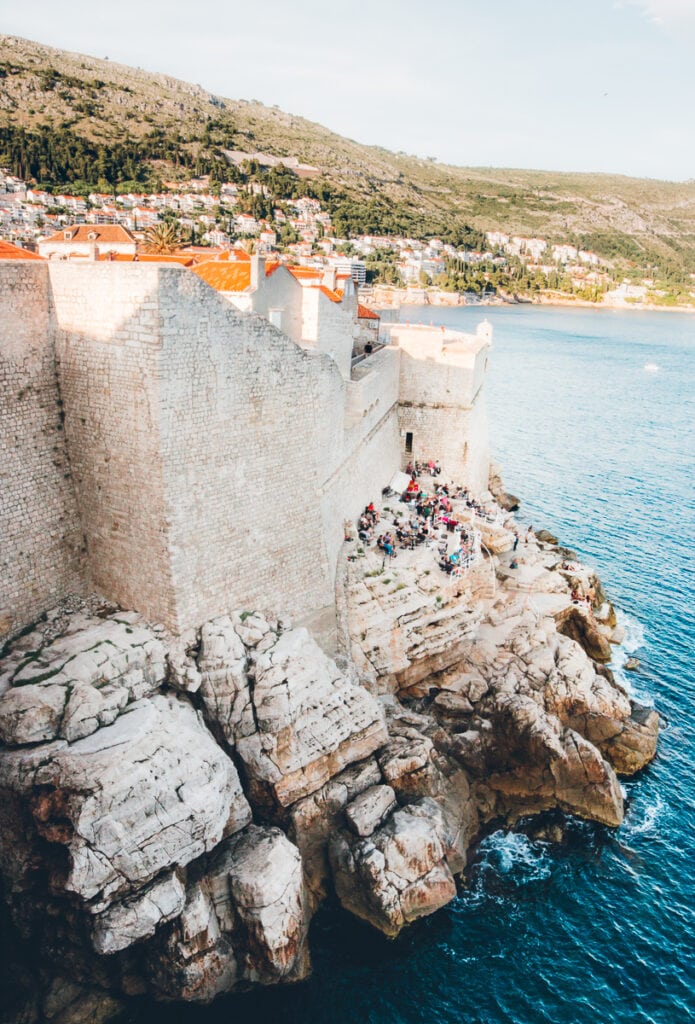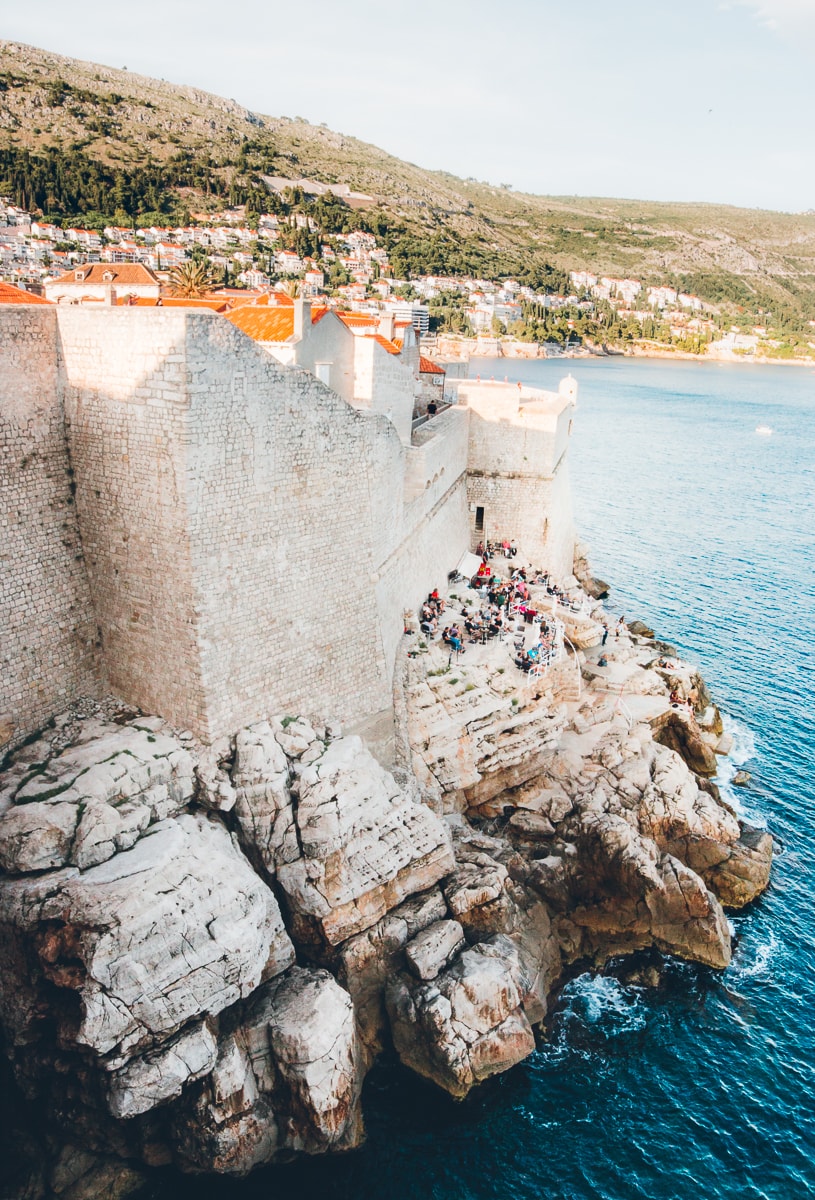 If you want to lock in a table during their most popular time (sunset), make sure to get there before the masses. 2-3 hours before sunset is a good guideline if you're visiting during peak season.
While tables are limited, the rocks are not. So if they run out of seating, you can always take your drink and find a ledge to post up on nearby.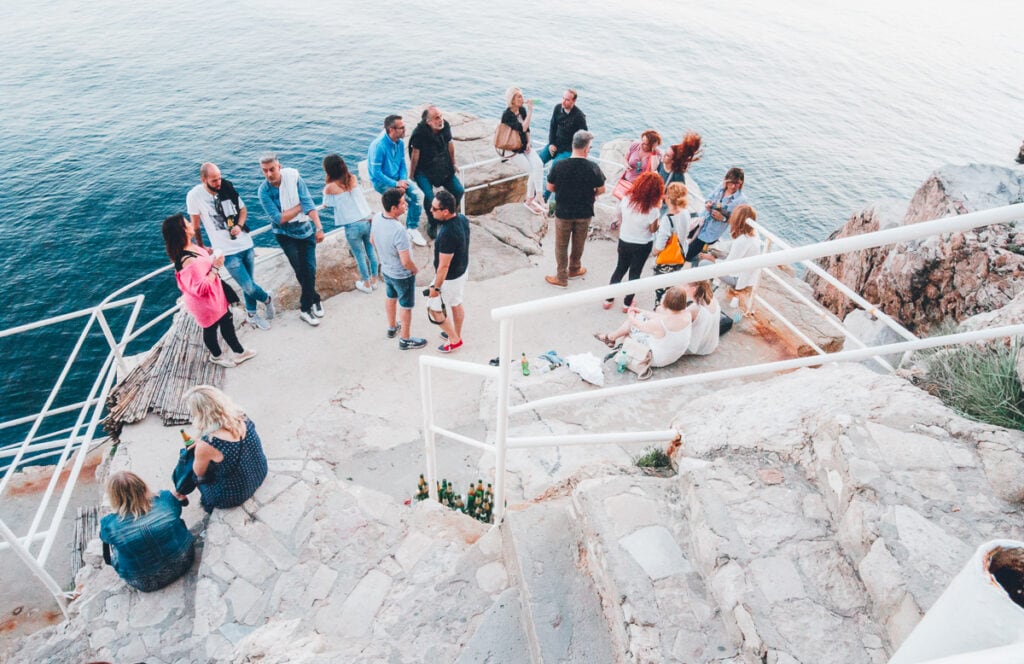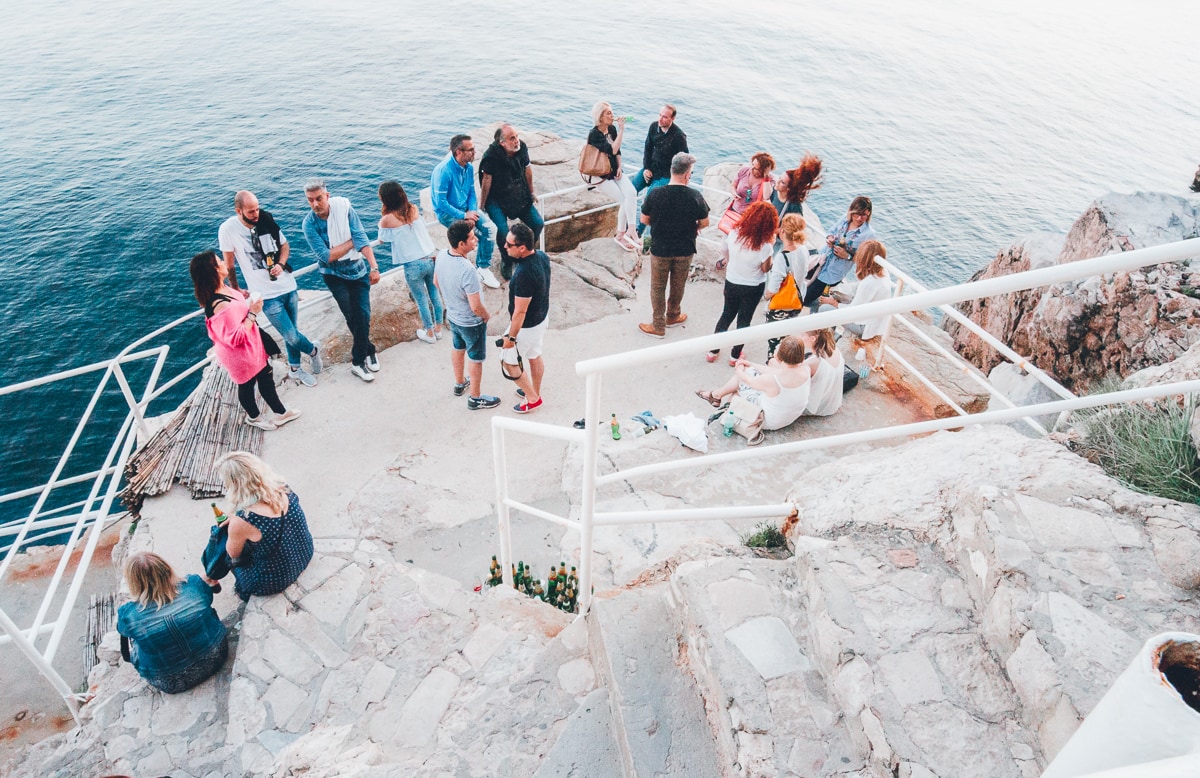 It's interesting that sunsets are the busiest time at Buza Bar Dubrovnik because the thing is, you can't actually see the sun set. The bar is located on the South side of Old Town and the sunset is blocked by a portion of the city wall.
Alternatively, consider heading over mid-day for sunbathing, swimming and even cliff jumping.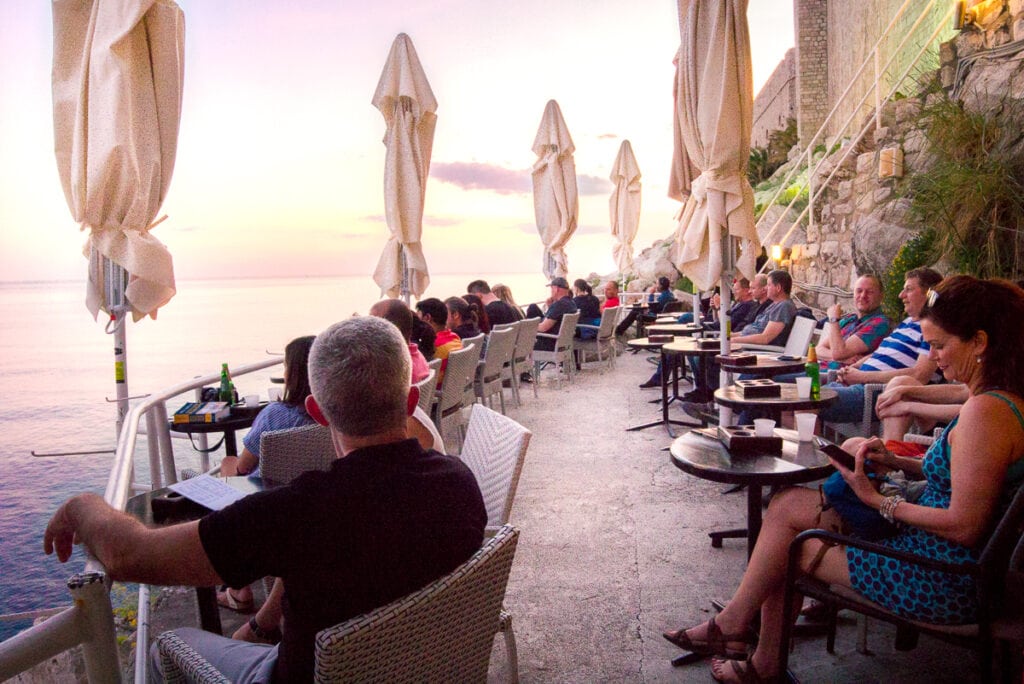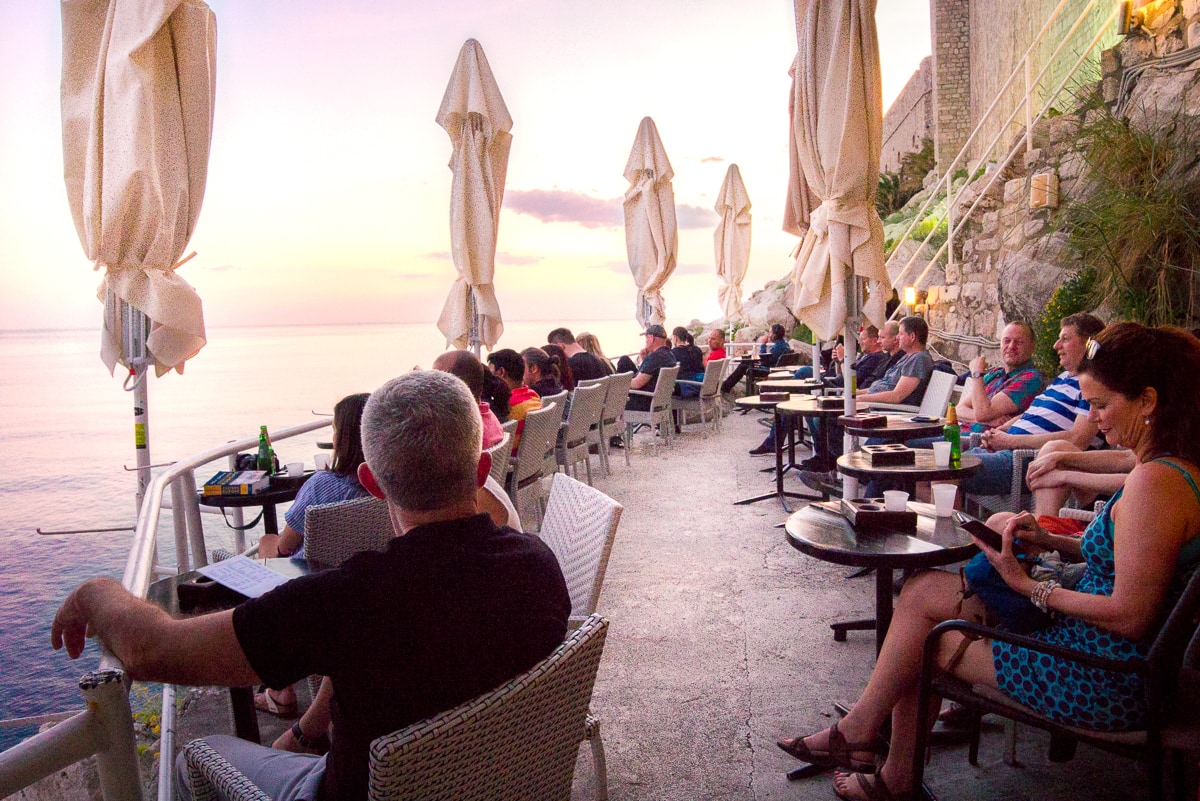 KNOW BEFORE YOU GO // TIPS FOR VISITING BUZA BAR DUBROVNIK
Buza Bar is extremely basic and simple, and the experience is not for everyone.
Yes, it gets crowded. The waiters aren't the friendliest, occasionally the beers aren't actually cold (as advertised) and they will serve your wine in a plastic cup.
With that said, how often do you find yourself drinking on the side of a cliff directly outside of an ancient city? The experience alone was worth the visit, and I loved it.
Keep reading for what to expect when you visit Buza Bar Dubrovnik, plus tips for visiting.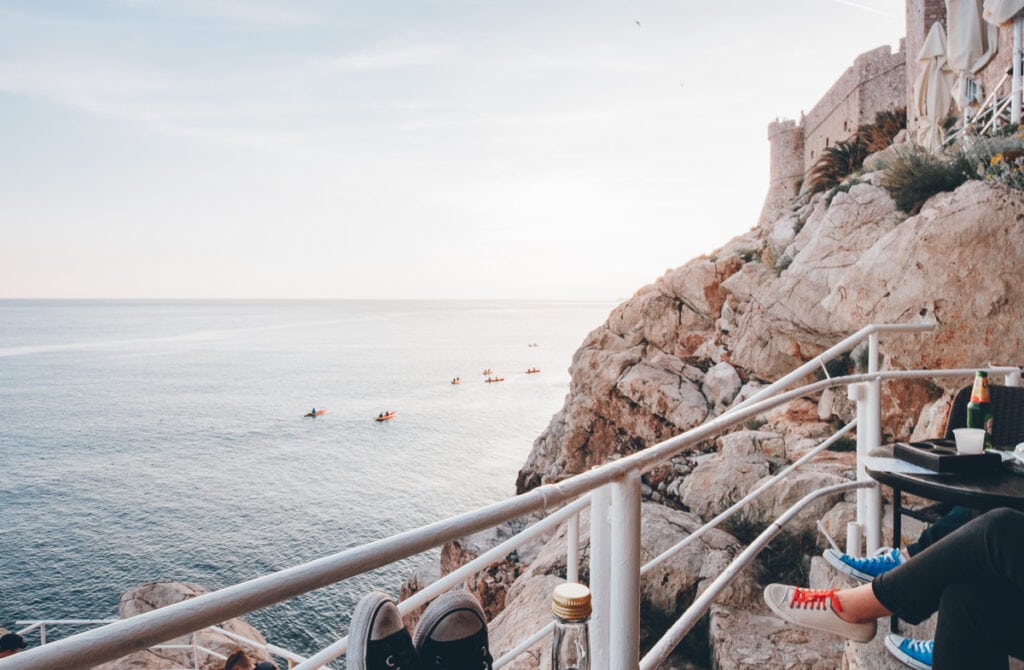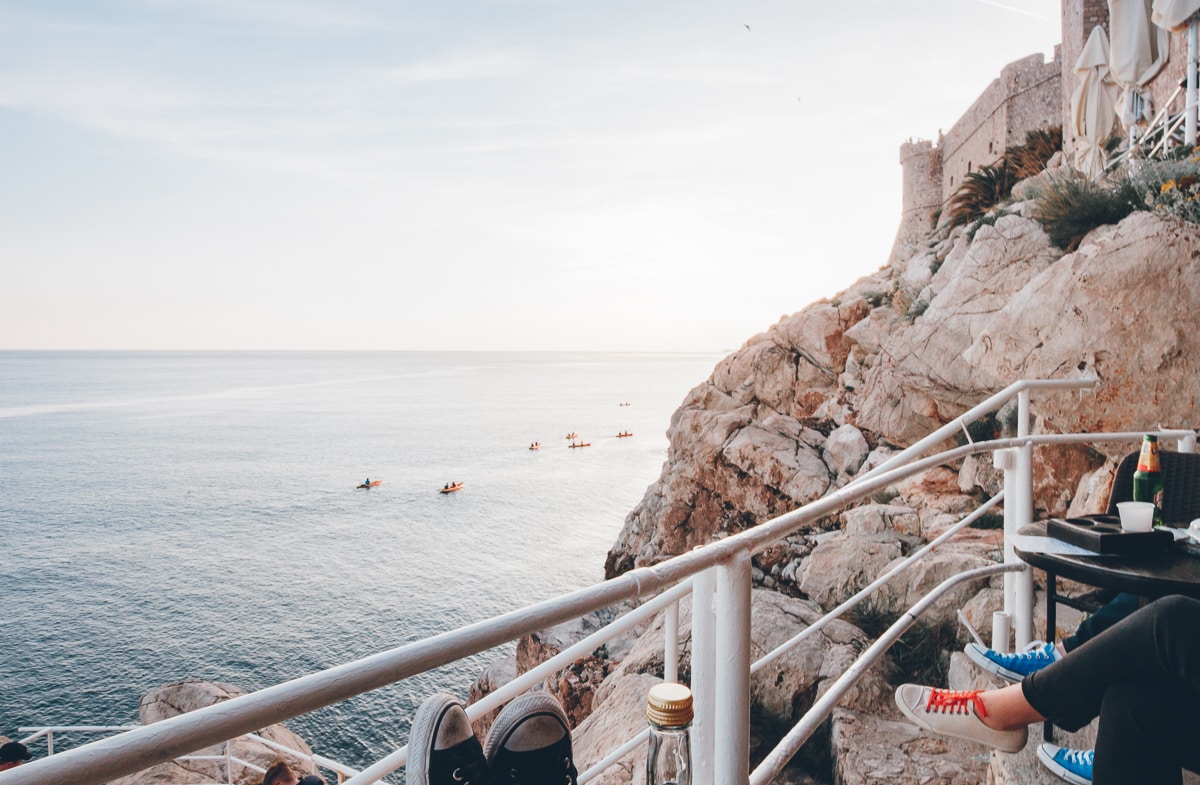 BUZA BAR I VS BUZA BAR II
While we only visited the original Buza Bar on this trip, we heard that Buza II has more of a relaxed vibe. The second location also serves cocktails as opposed to only bottled beer and wine.
PRICES
While the prices at Buza Bar are comparable to some of the bars within Old Town Dubrovnik, by Croatian standards the drinks are very expensive. It's actually close to what we pay for drinks in Los Angeles, and that is very telling.
We spent 42 HRK ($6.50USD) each for local beer and 49 HRK ($7.32 USD) for a glass of wine. If you want to save money by skipping alcohol, coffee and teas are 25 HRK ($3.75 USD) and soft drinks are 32 HRK ($4.78).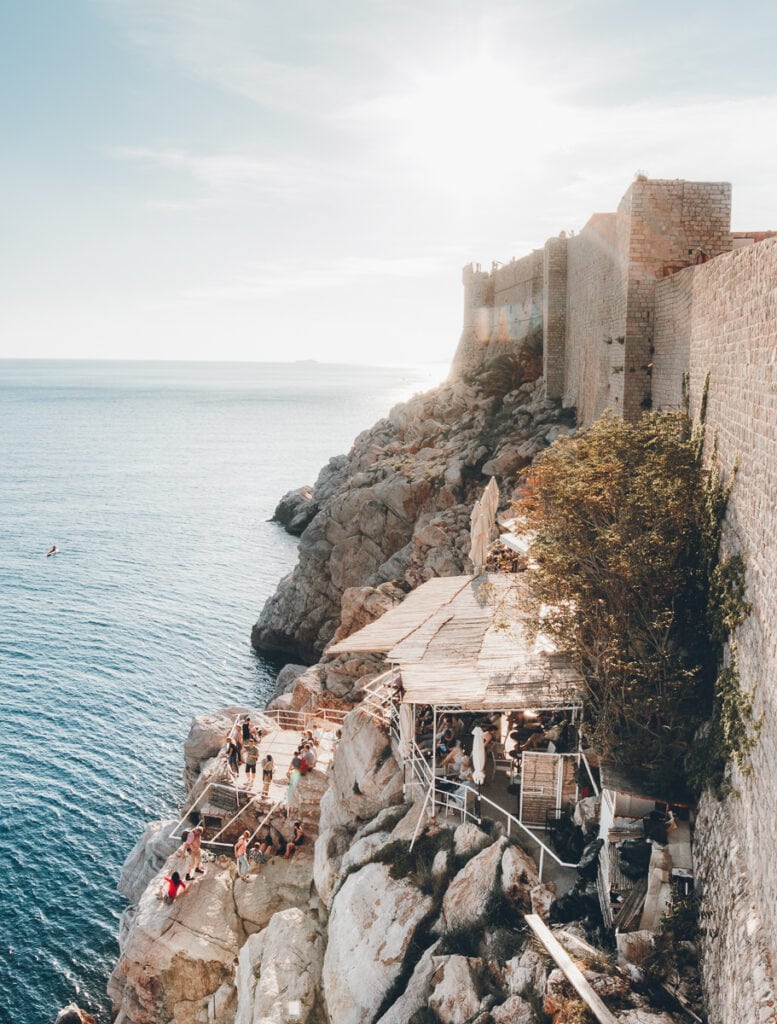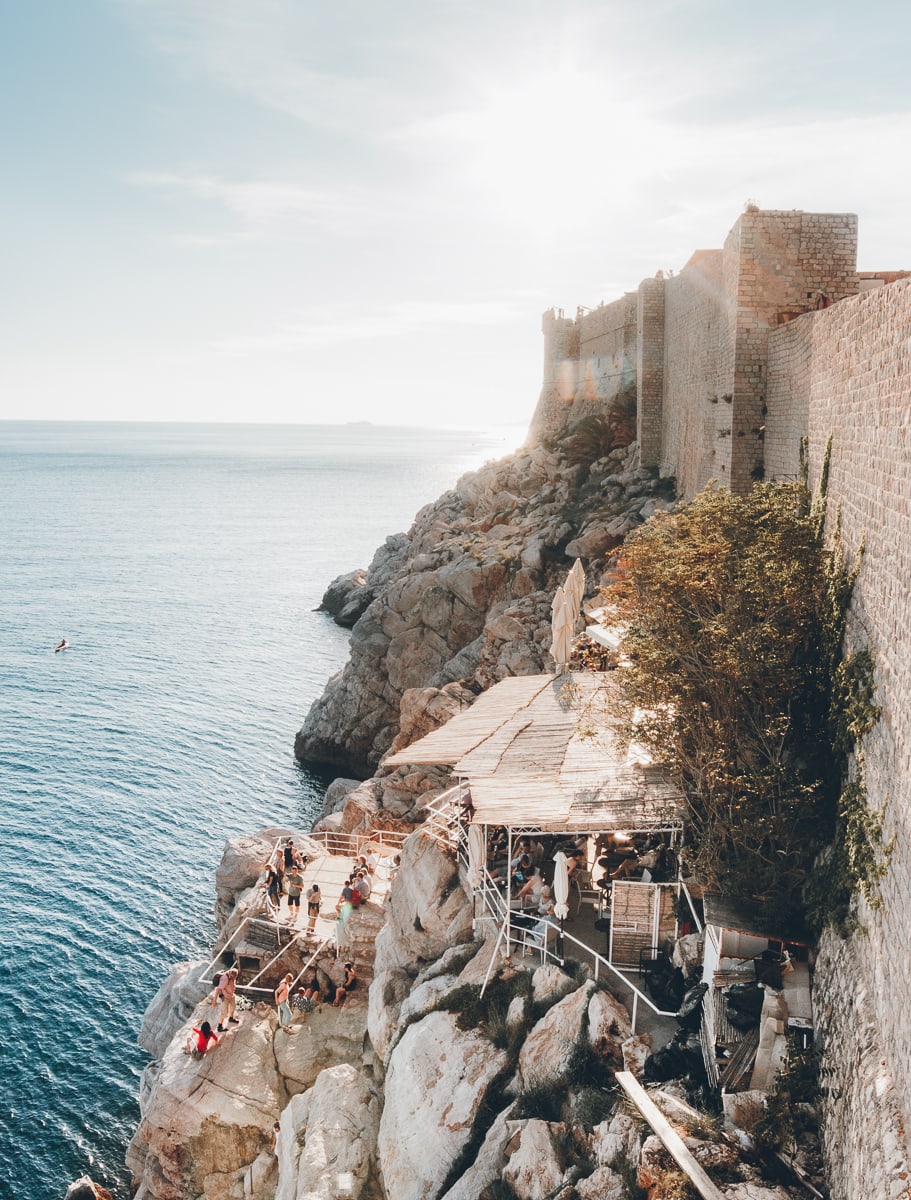 FOOD
Buza Bar's menu consists mainly of drinks with a very limited selection of snacks available. And by limited I mean you have 2 options – Pringles or peanuts.
BRING A SWIMSUIT
If you are a strong swimmer, you can swim or cliff jump at either of the Buza Bar locations.
Wear your swimsuit if you want to lay out or take a dip in the Adriatic Sea between drinks. Just know that there is no changing facility or restroom available when you are done.
TOILETS
If you plan on drinking a lot, unfortunately the toilet situation is less than ideal so plan accordingly. There is a porta potty on site but it was overflowing toward the end of the day and I heard a waiter tell guests to use the ocean.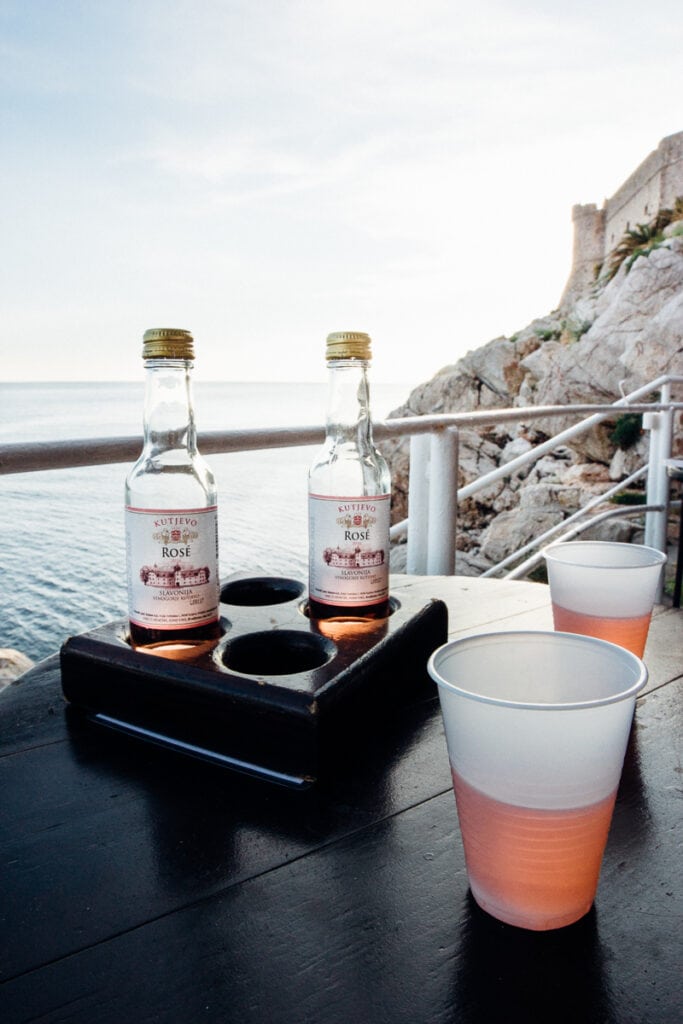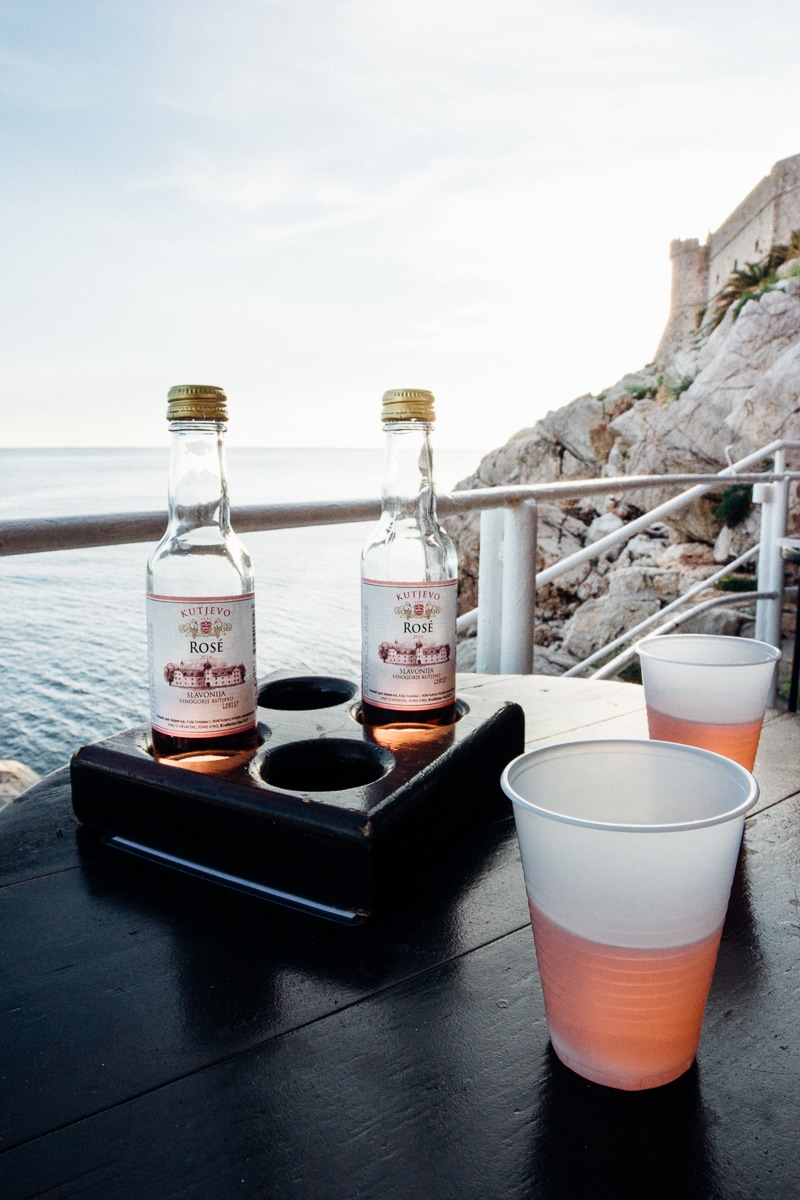 CASH ONLY
The original Buza Bar does not accept credit cards, so be sure to bring cash with you before you go.
I read that Buza II does accept cards, but I would call ahead of time to be sure.
AN ALTERNATIVE CAVE BAR TO CHECK OUT IF BUZA BAR IS NOT YOUR VIBE
If Buza Bar does not seem like your cup of tea, I highly recommend heading outside of the walls to my other favorite Dubrovnik bar, Cave Bar at Hotel More. Click my related post below for more information, photos and how to get there.
---
RELATED POST: CAVE BAR DUBROVNIK: DRINKS, GOOD FOOD AND A KILLER VIEW
---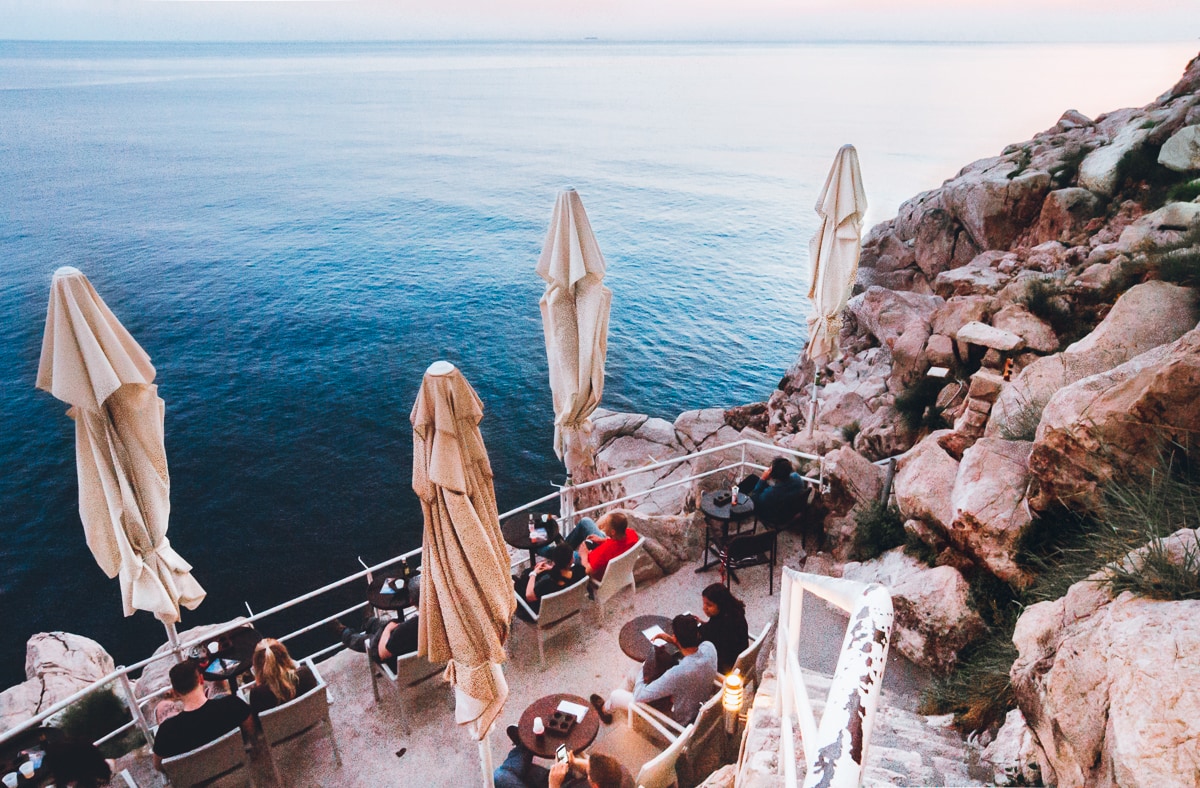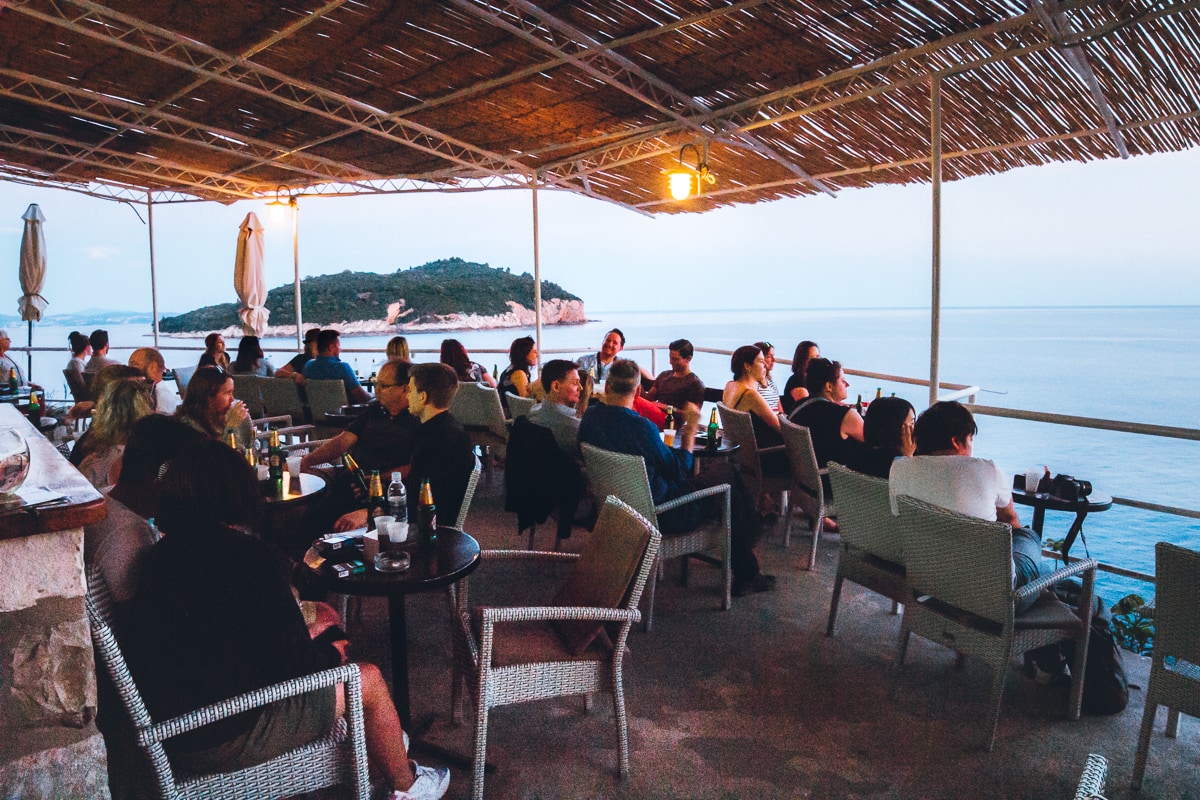 HOW TO FIND BUZA BAR
From Gundulic Square, climb up the Jesuit Stairs.
When you reach the top, go left toward the wall and then take a right to keep following the walls. From there you'll see the yellow "cold drinks" sign.
Follow it a short distance and until you see a small doorway with a black iron gate.
---
RELATED POST: THE DUBROVNIK GAME OF THRONES SELF- GUIDED WALKING TOUR
---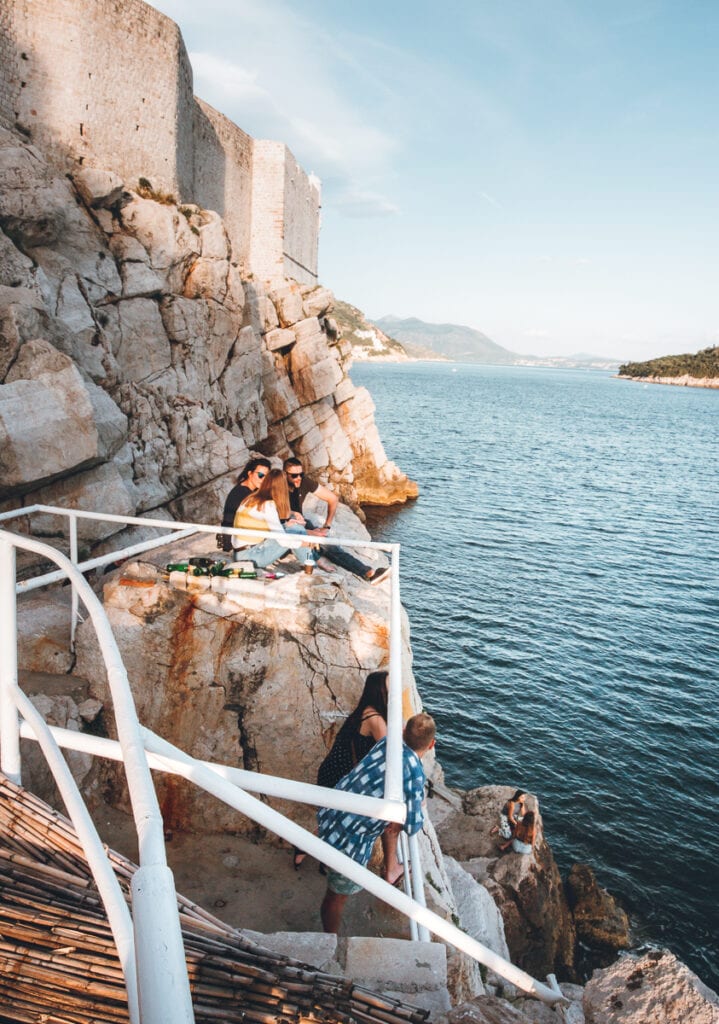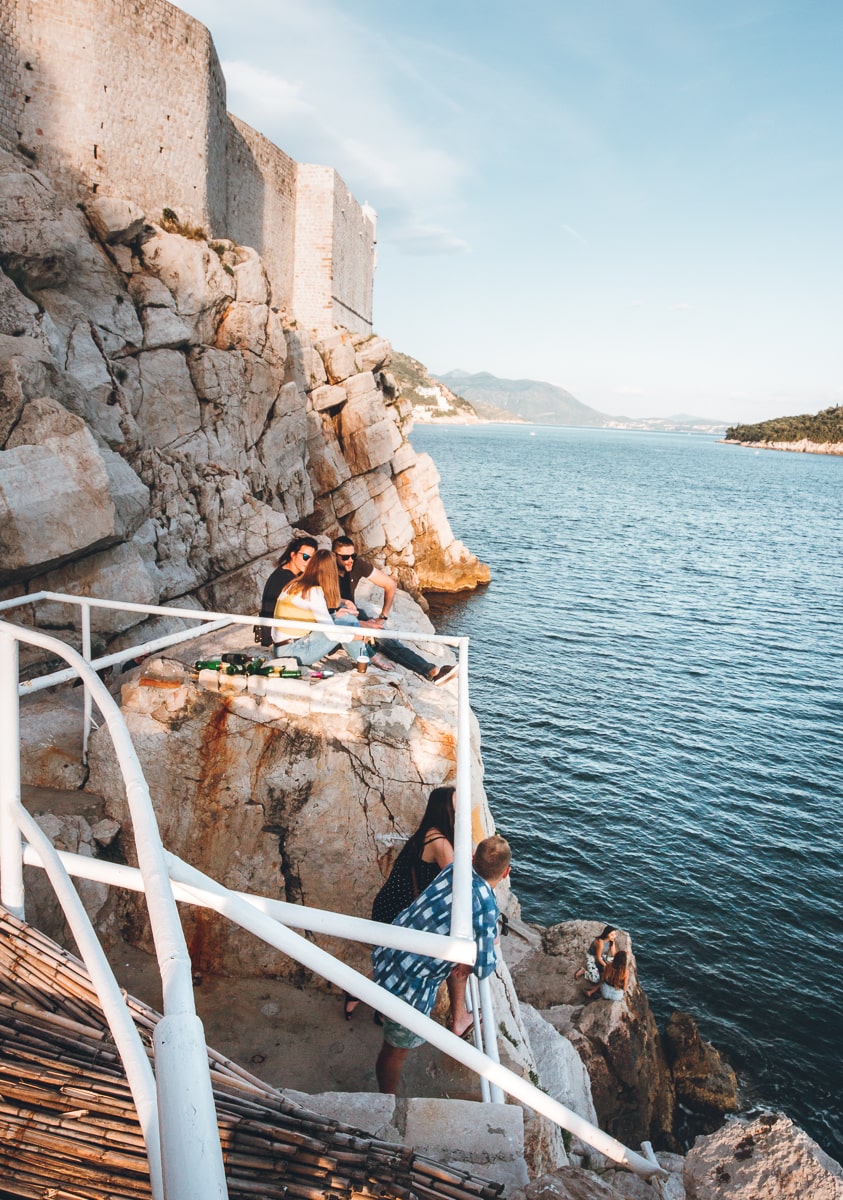 HOW TO FIND BUZA BAR II
Buza Bar II is trickier to find than the original as there are no signs leading the way.
It is located near the original Buza Bar on Ulica Ispod Mira. You'll see an unassuming doorway with graffiti inside that reads "no topless, no nudists." Make your way through the wall and you'll have reached the final destination.
Buza Bar II is also referred to as Bard Mala Buza.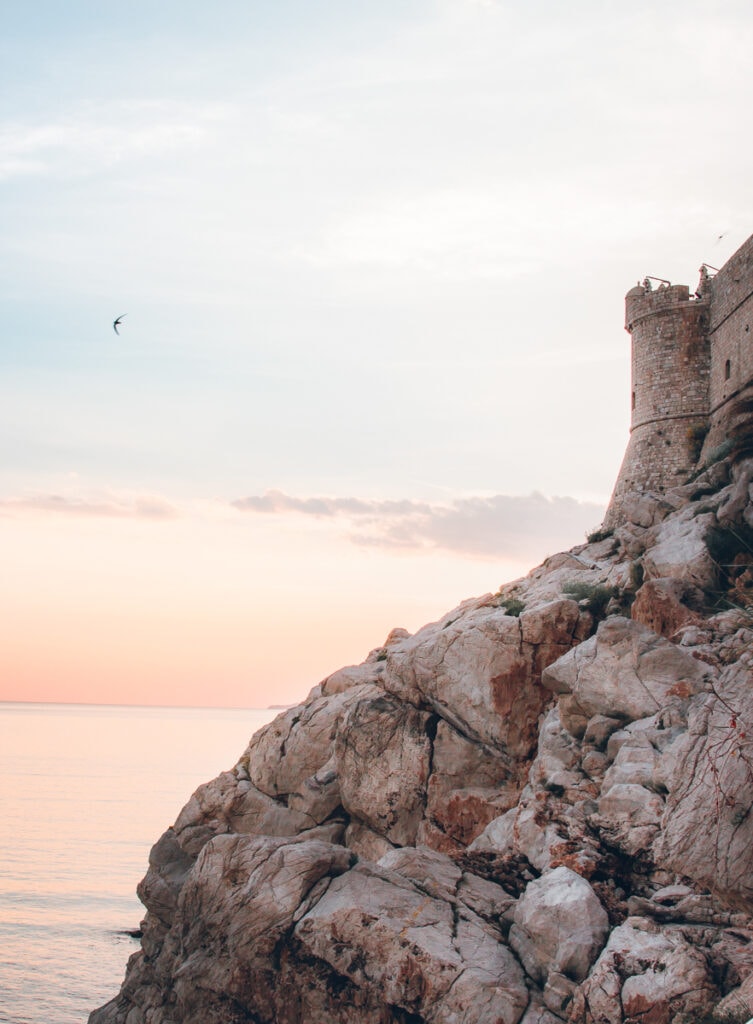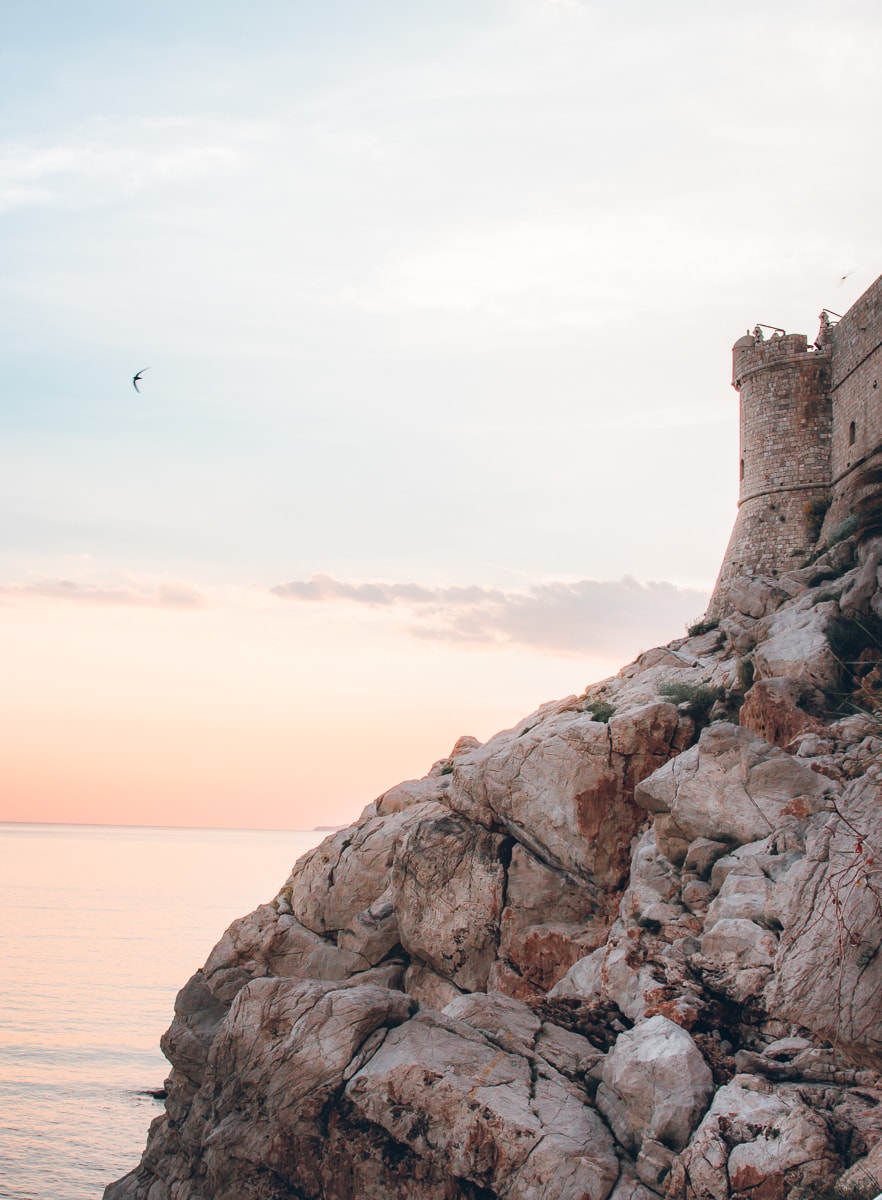 BUZA BAR DUBROVNIK // VISITOR INFORMATION
ADDRESS BUZA I Crijevićeva ul. 9, 20000, Dubrovnik, Croatia
ADDRESS BUZA II Pera Chingrije 2, Dubrovnik 20000, Croatia
PHONE +385 20 323 406
VISIT THEIR FACEBOOK PAGE FOR MORE INFORMATION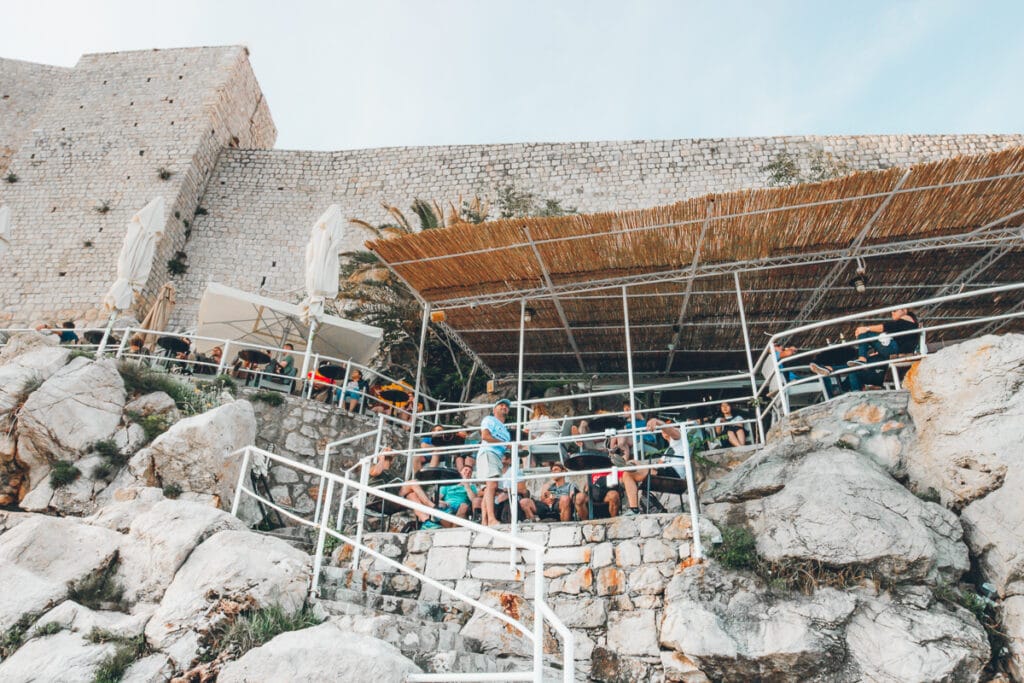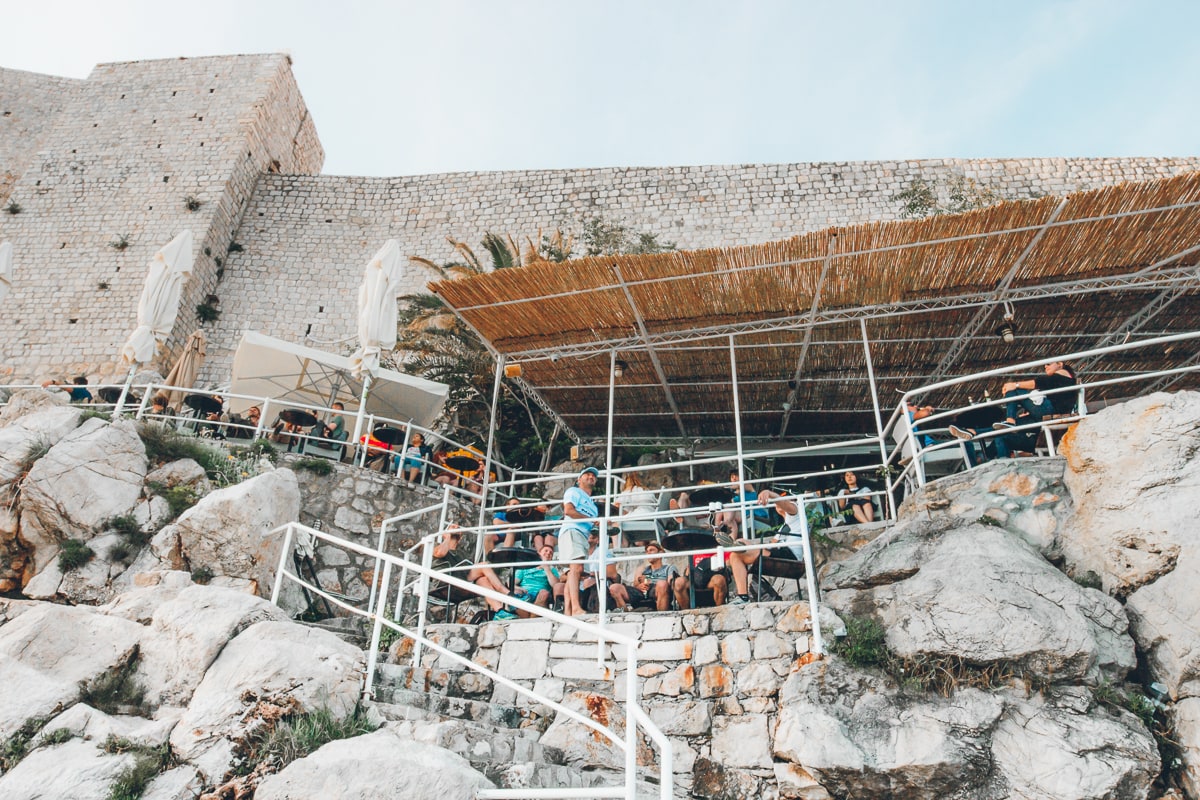 Have you been to Buza Bar Dubrovnik? What did you think? Leave a comment below!
---
PIN IT: BUZA BAR DUBROVNIK // A LITERAL HOLE IN THE WALL BAR ON THE SIDE OF A CLIFF