When our AirBnB host mentioned Augustiner Brau, we put it at the top of our list of things to do while in Salzburg. We've never experienced a true beer hall before and this one's the largest beer tavern in Austria, so it was a great way to get our feet wet.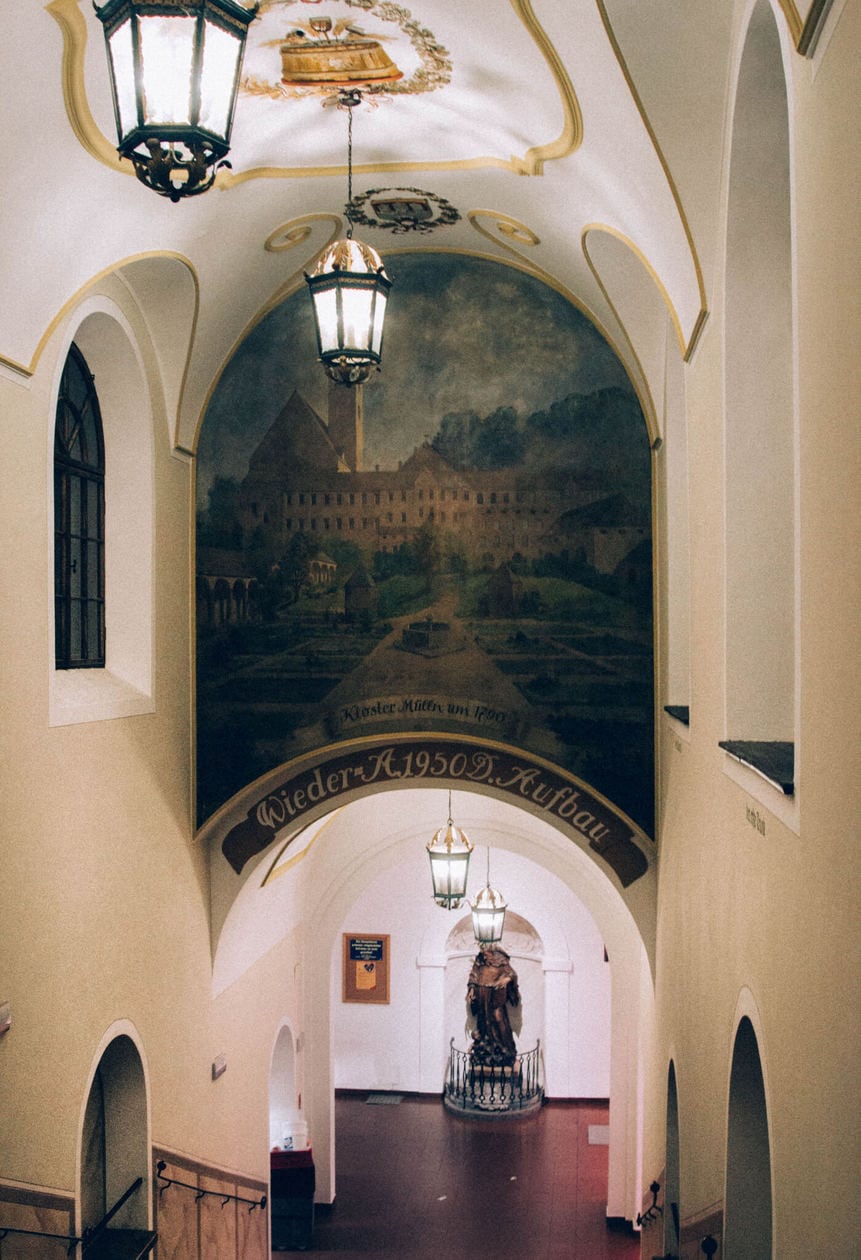 Augustiner Brau was founded by Augustinian monks in 1605, and in 1621 they started brewing their own beer. Today, the tavern has 4 different halls (smoking and non-smoking) spanning an indoor seating area of 53,820 square feet. If the weather is nice, you can also choose to sit outside in the beer garden which seats 1,400 people.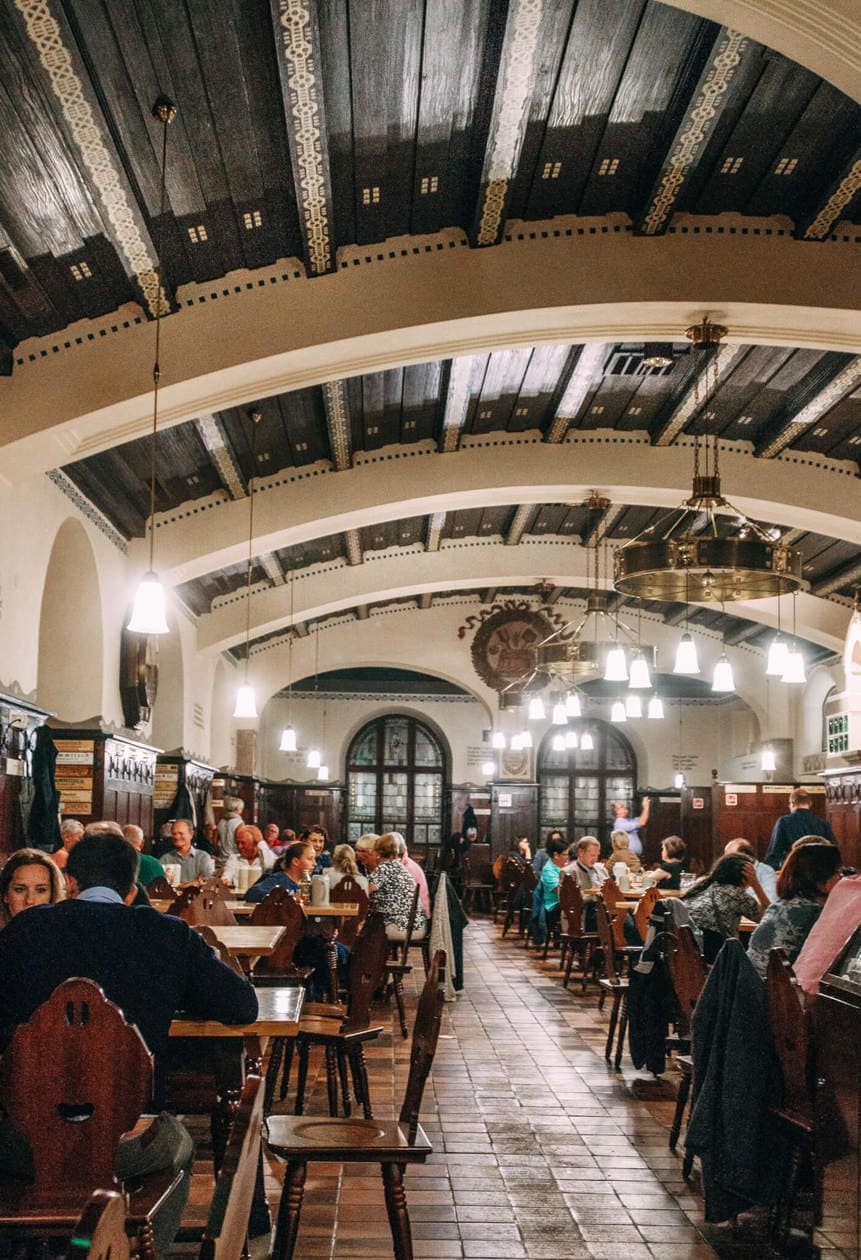 When you enter the tavern, you'll walk through a large food hall where independent vendors are selling different Austrian dishes and desserts. The prices are a little higher than in the markets but they are not inflated for tourists. It's a good place to grab a reasonably priced meal in expensive Salzburg.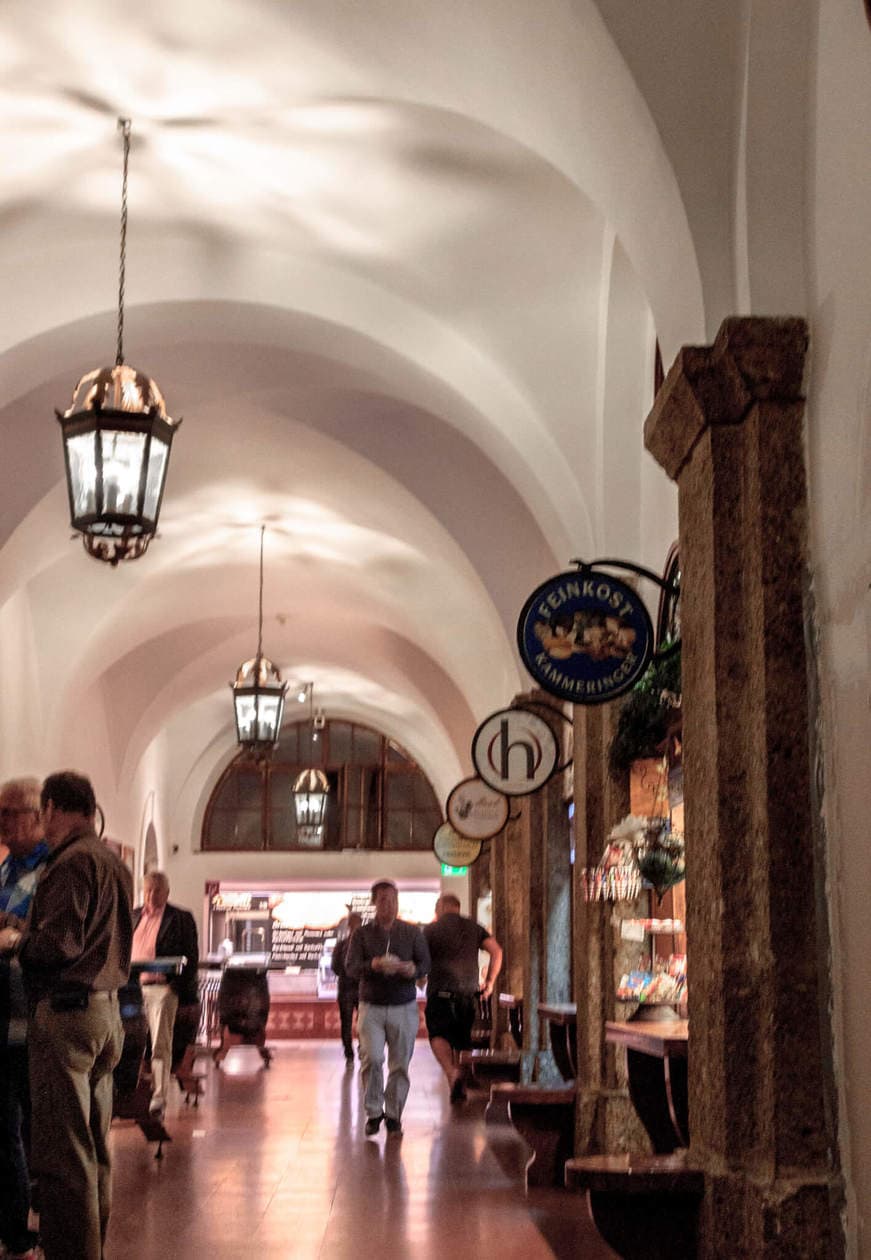 Augustiner Brau serves one type of beer and it takes 16 weeks to produce. Grab either a 1/2 liter or full liter stone mug off the wall, wash it out, pay for it and then present your receipt to the man pouring beer out of wooden barrels.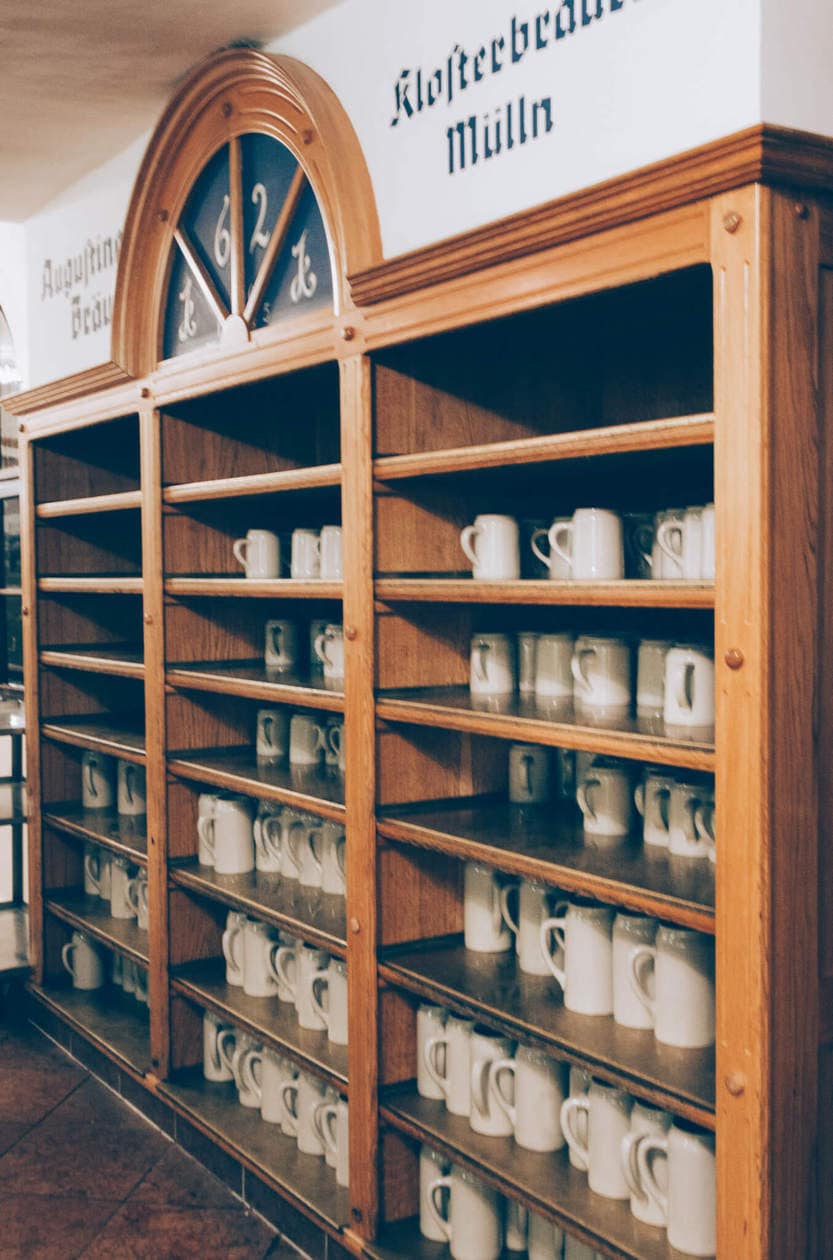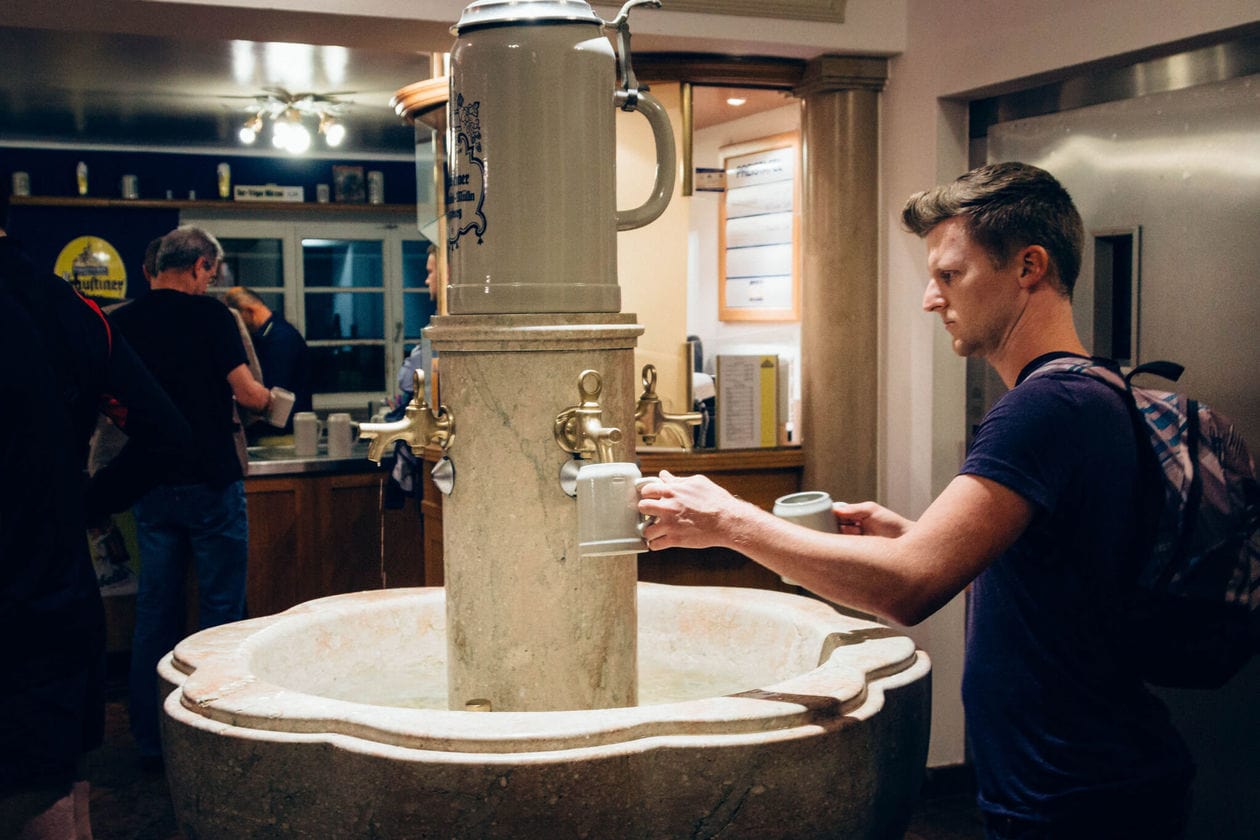 We started off with a 1/2 liter stein and quickly graduated to the full liter when we noticed we were the only ones around with the smaller size. The beer is great, the atmosphere was fun and the people watching was on point. This was my favorite thing that we did in Salzburg.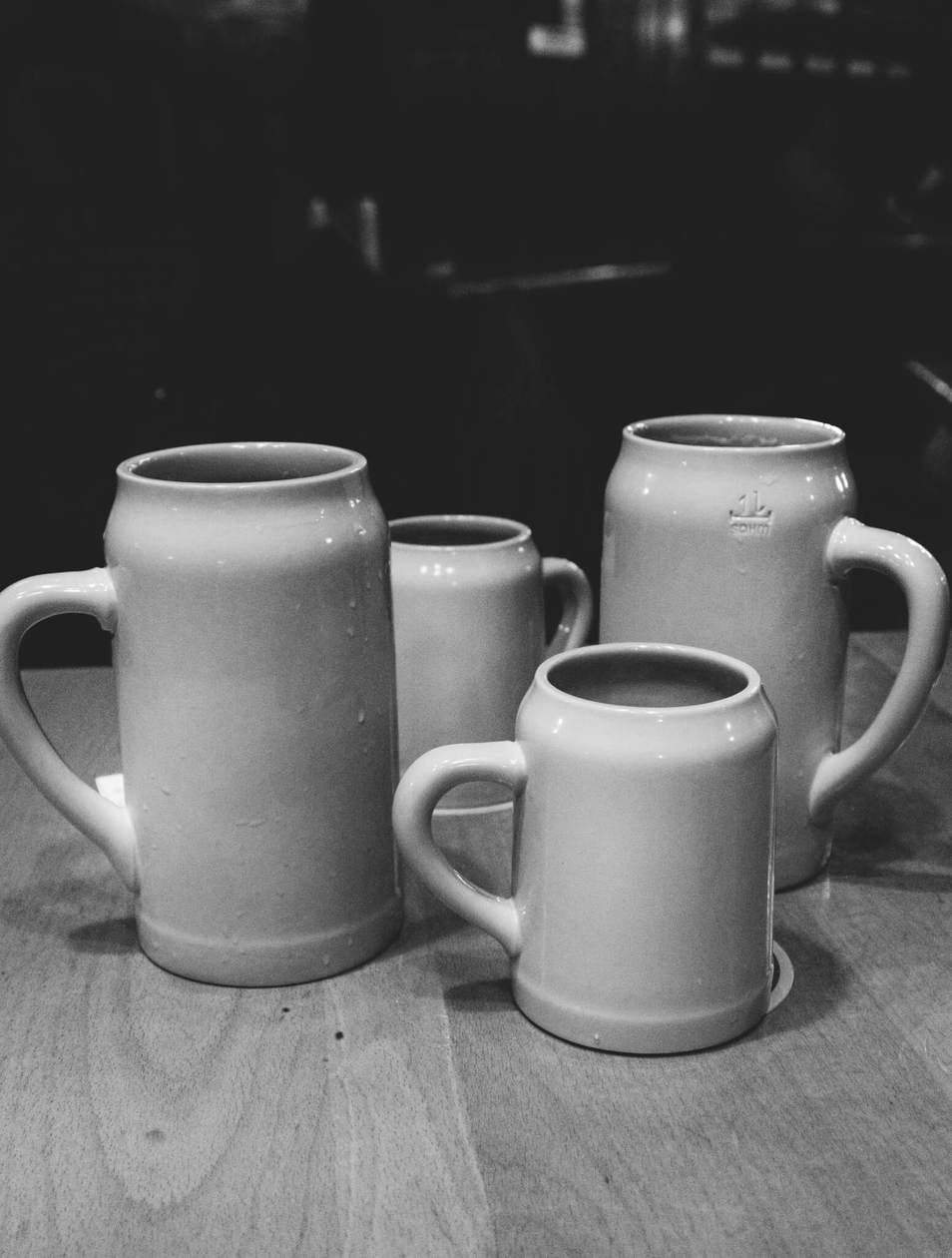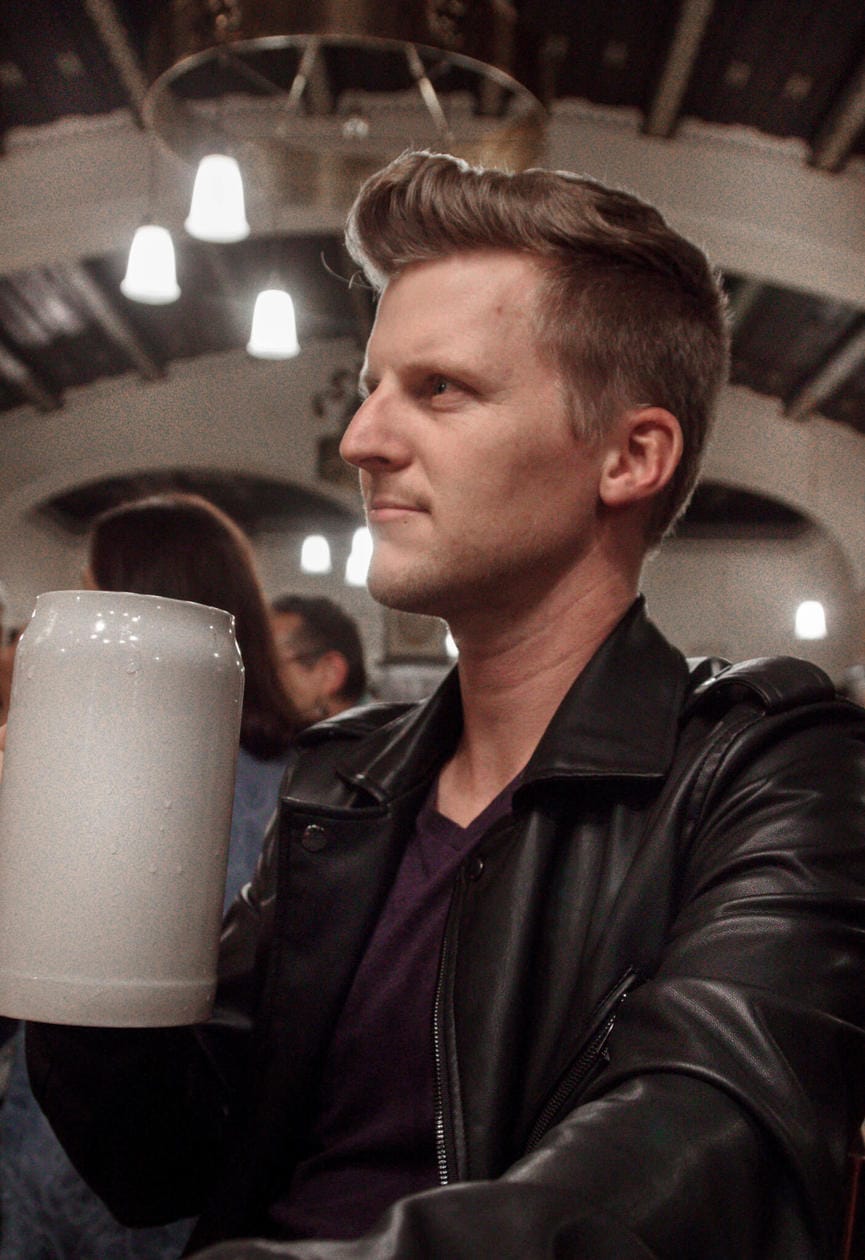 How to Get to Augustiner Brau
If you're taking public transportation bus lines 7, 8, 20, 21, 24, 27 and 28 stop nearby. Get off at stop Landeskrankenhaus. Or take the S-Bahn regional light rail and get off at station: Mülln-Altstadt.
If you are walking, the tavern is a short walk (15 -20 min) from the city center.
Lindhofstraße 7, 5020 Salzburg, Austria
Hours
Monday through Friday from 3:00 p.m. to 11:00 p.m.
Saturday, Sunday and Holidays from 2:30 p.m. to 11:00 p.m.
Closed Christmas Day, New Years Eve and New Years Day