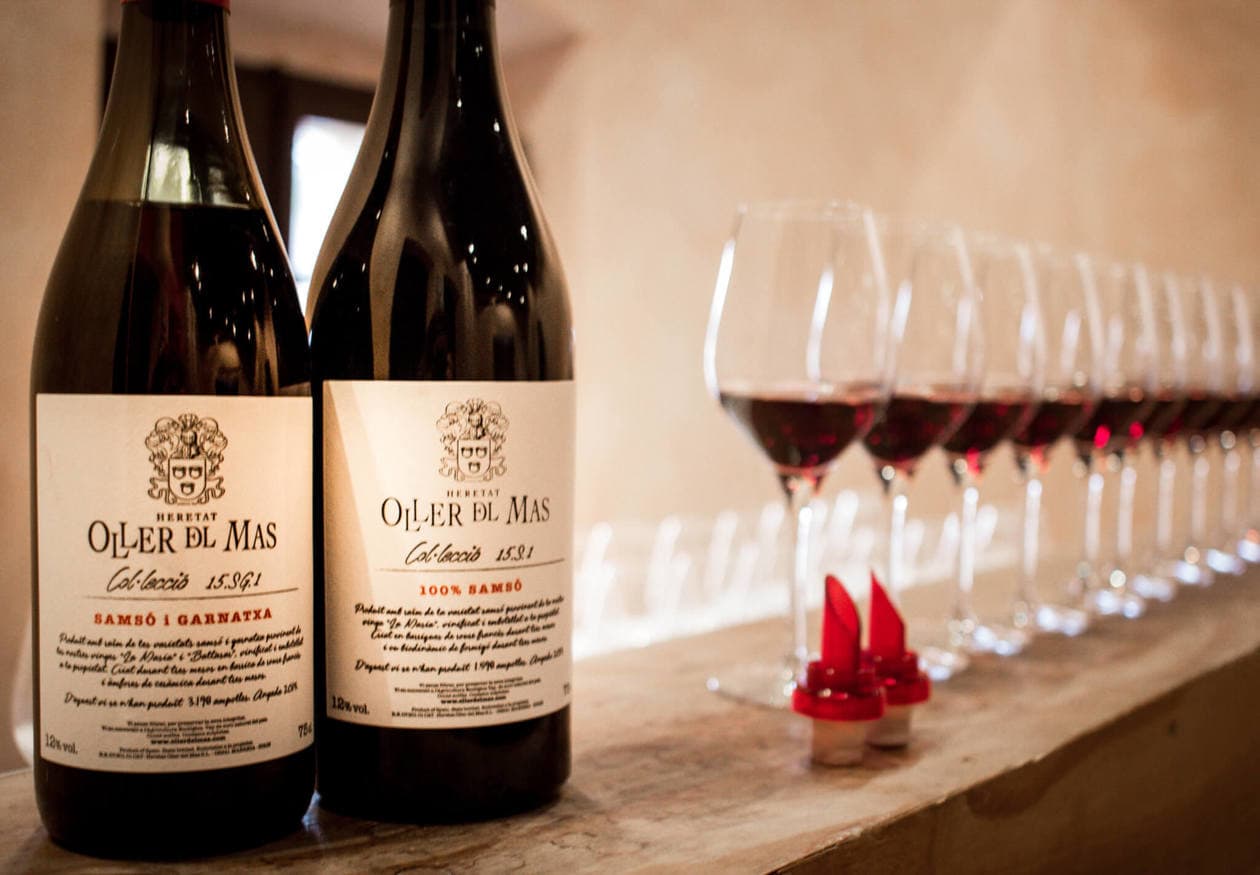 This site receives a small commission for purchases made via affiliate links.
When researching day trips from Barcelona I discovered Montserrat, and being a sucker for a good view there was no need to look any further. There are multiple ways to get to Montserrat from Barcelona but since we decided to combine our trip with a Spanish wine tasting, we opted for a tour with Castlexperience. The company offers a few variations of their tour and we ended up doing the full day which includes a tour + free time in Montseratt, a 3-course traditional Catalan meal, and a wine/cheese tasting in a 10th century castle.
[RELATED POST: MONTSERRAT MONASTERY & MOUNTAIN: AN EASY DAY TRIP FROM BARCELONA]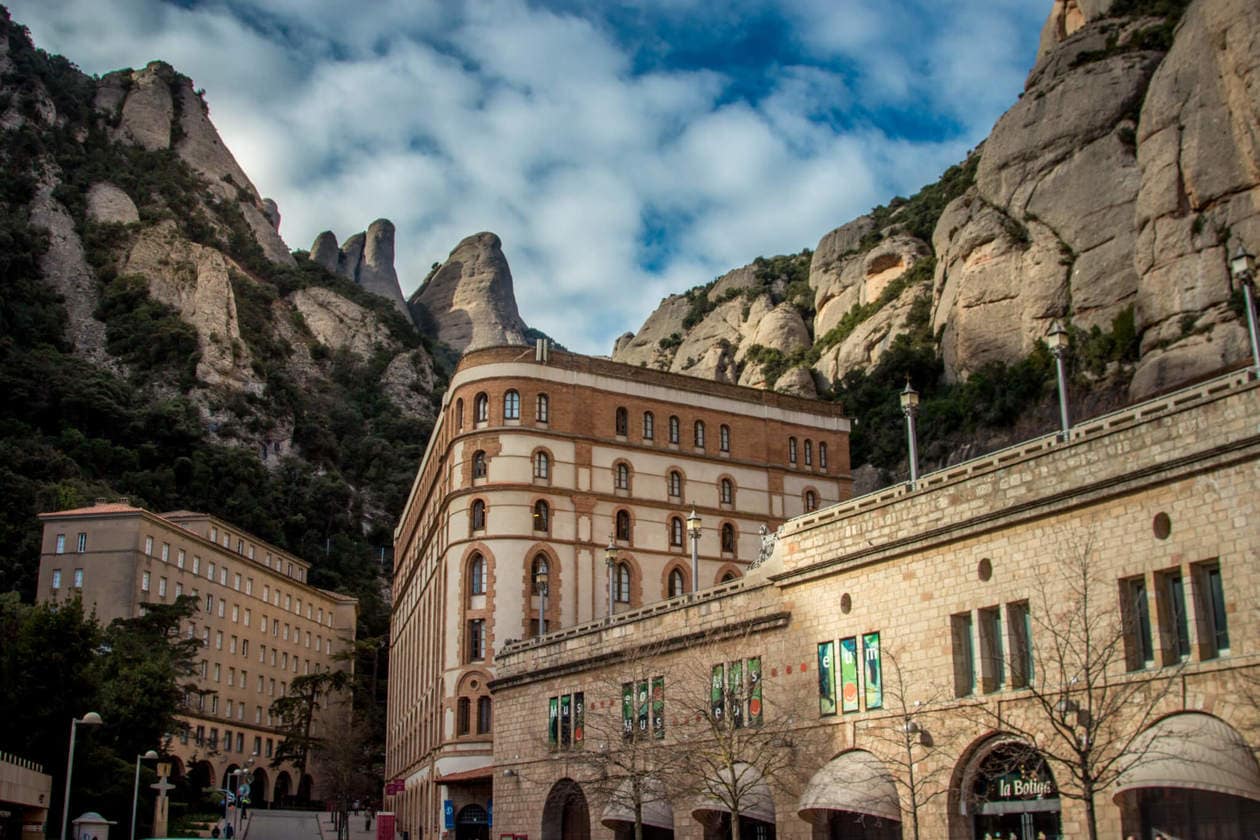 Barcelona to Monserrat
We began the tour in Barcelona at 8:30 am, meeting our guide Clara and the rest of the group at Plaza Catalunya. Montserrat is about an hour drive from Barcelona and along the way Clara, taught us some Spanish history and told us about Catalan culture.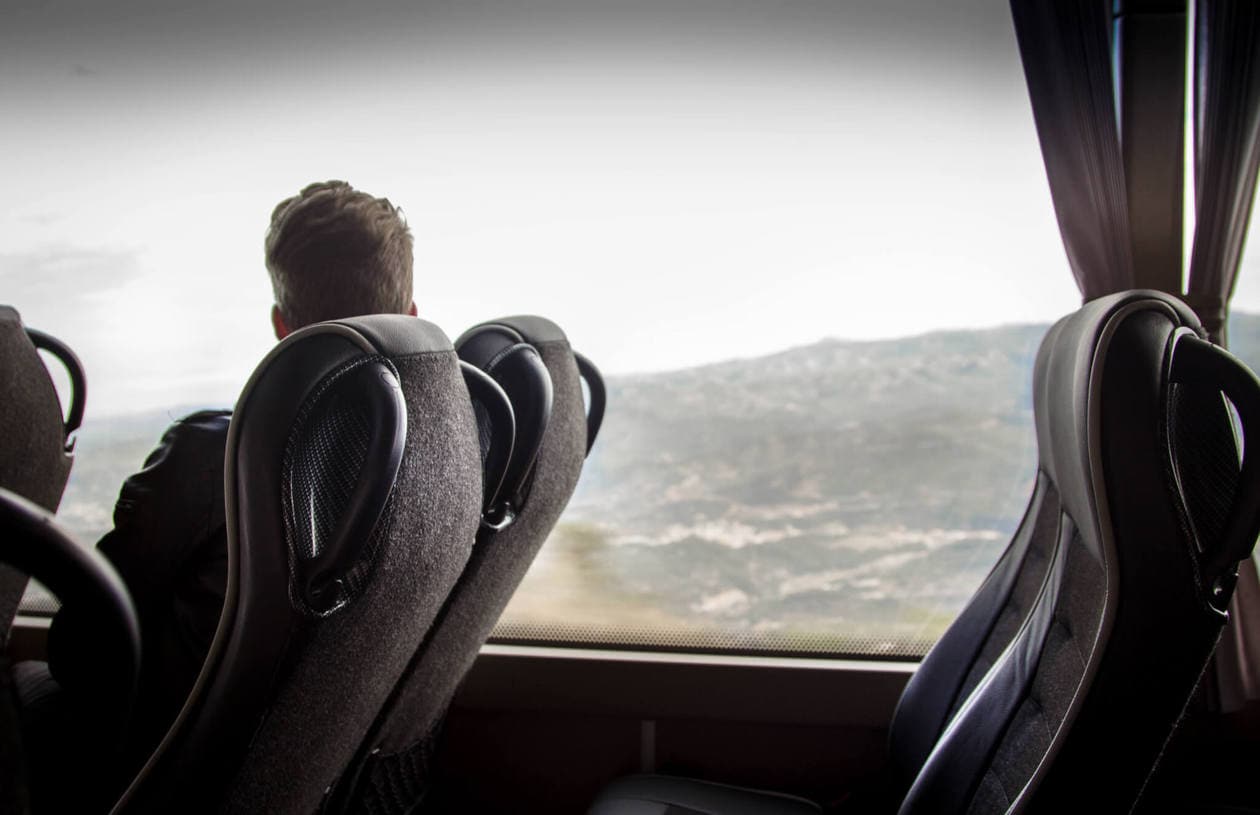 When we hit the base of  the mountain, the drive got a lot more beautiful. On the way up, make sure to sit on the left side of the bus for the best views.
Montserrat
Montserrat is a Benedictine monk mountain retreat with important religious significance, and thousands of people make their pilgrimage here each year.  The site is gorgeous and the views are insane. We even could see Barcelona and Mediterranean Sea from the top of the mountain.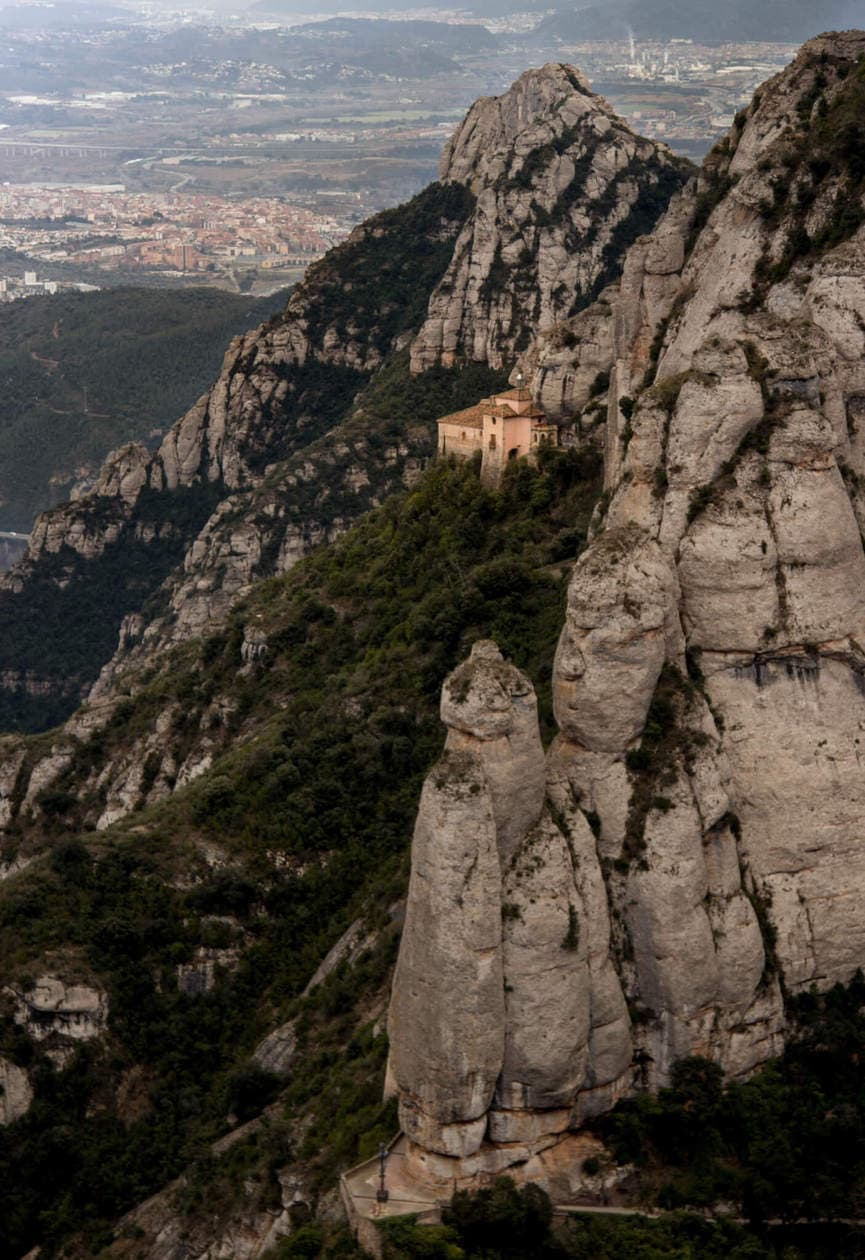 Clara gave us a guided tour of Montserrat and told us the tales which make this mountain monastery so famous. After the tour we were given almost 2 hours of free time. You have the opportunity to hike to the other side of the mountain, take a cable car up to visit the holy cave, or visit the museum which has paintings by Caravaggio, Dalí and Picasso.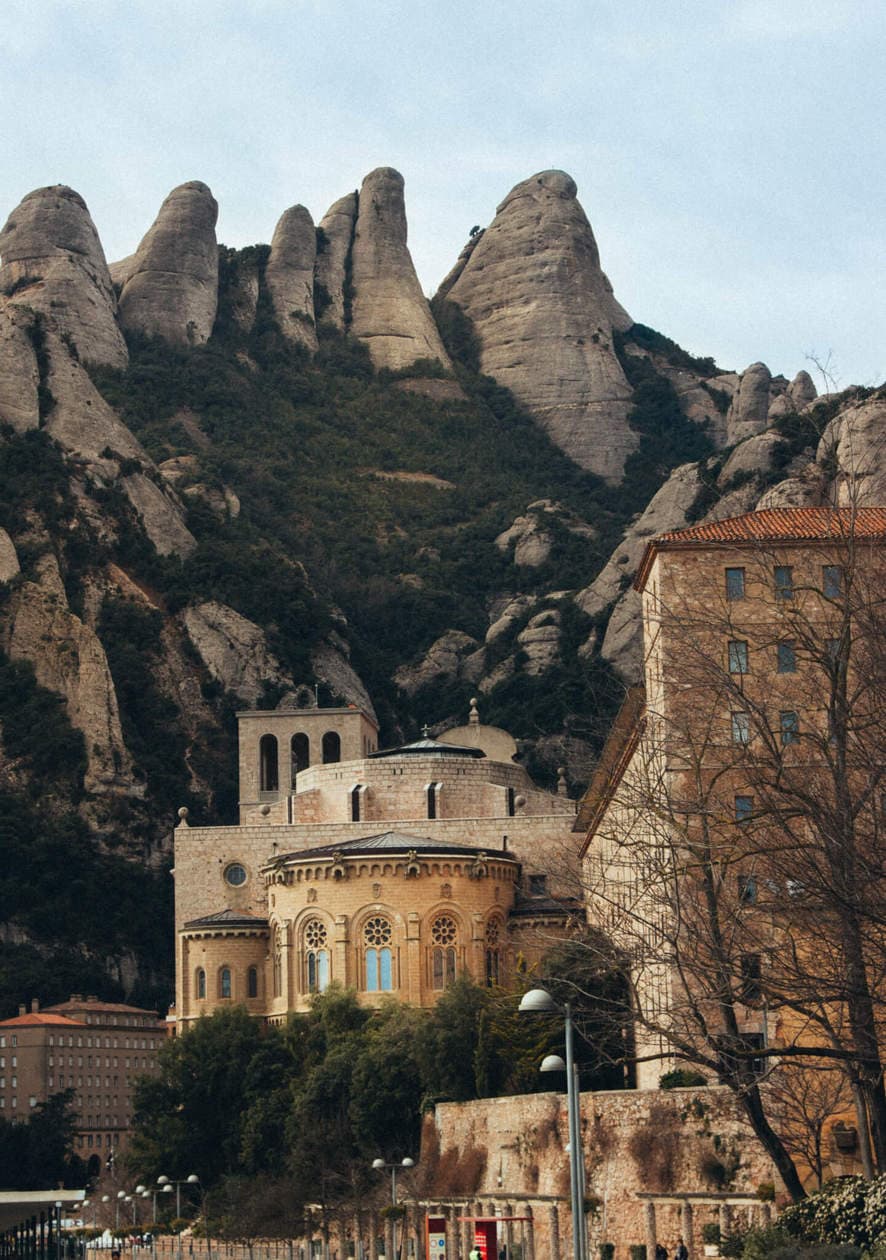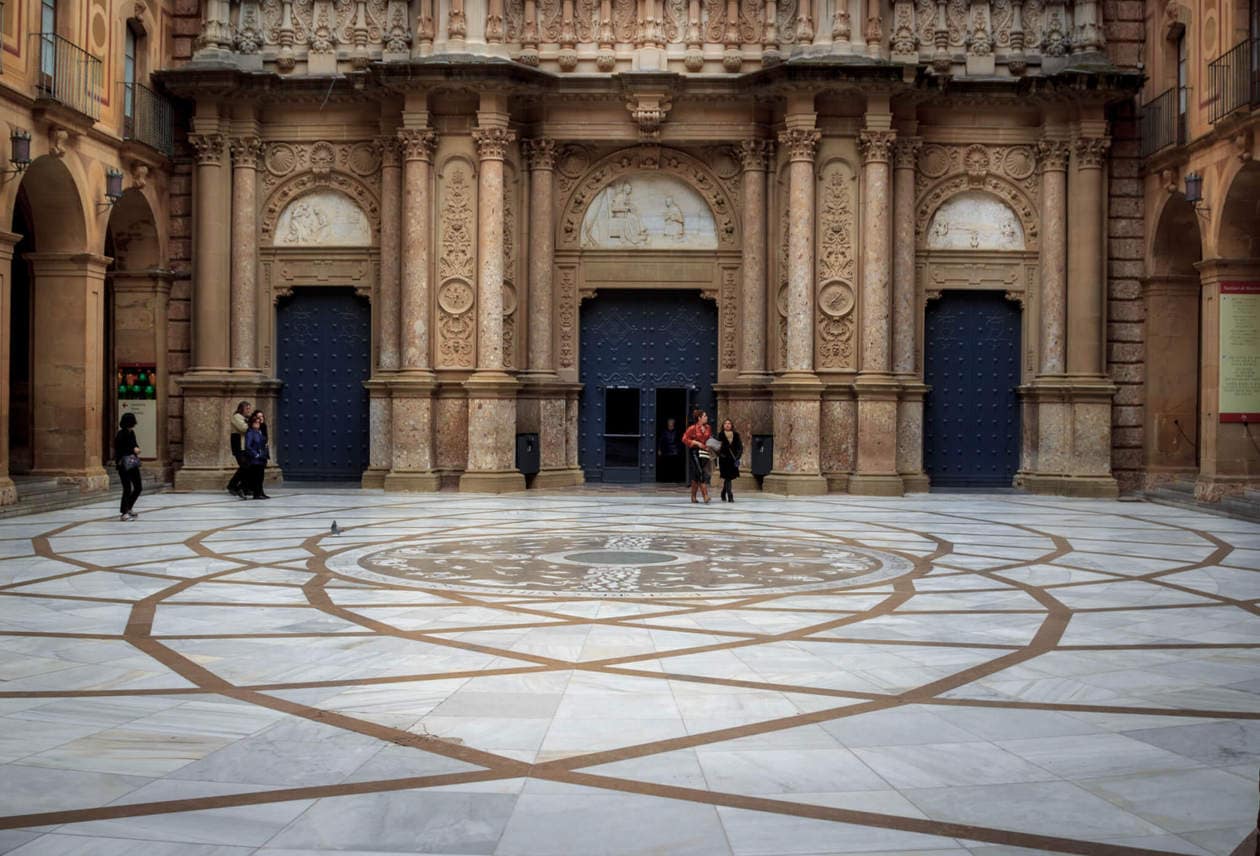 We decided to just walk around, looking for the best views. I wish we had a little more time in Montserrat because the cable car looked terrifying and I wanted to try it.
3 Course Meal at Oller del Mas
After our free time in Montserrat we boarded the bus and drove 30 minutes to Oller del Mas for a family-style lunch. We were given a three-course, traditional Catalan meal… although it felt more like 6 courses. There was so much food.

We had bread, salad, an eggplant dish and flaky spinach pastries to share. For the main entree, you're given a choice out of 4 dishes, and lastly a dessert at the end. 3 bottles of Oller del Mas' organic wines were also passed around freely amongst the group.

Wine Tasting at Oller del Mas Castle
Once everyone was full and a little buzzed, we walked through the grape vineyards and over to the Oller del Mas' 10th century castle for our wine tasting.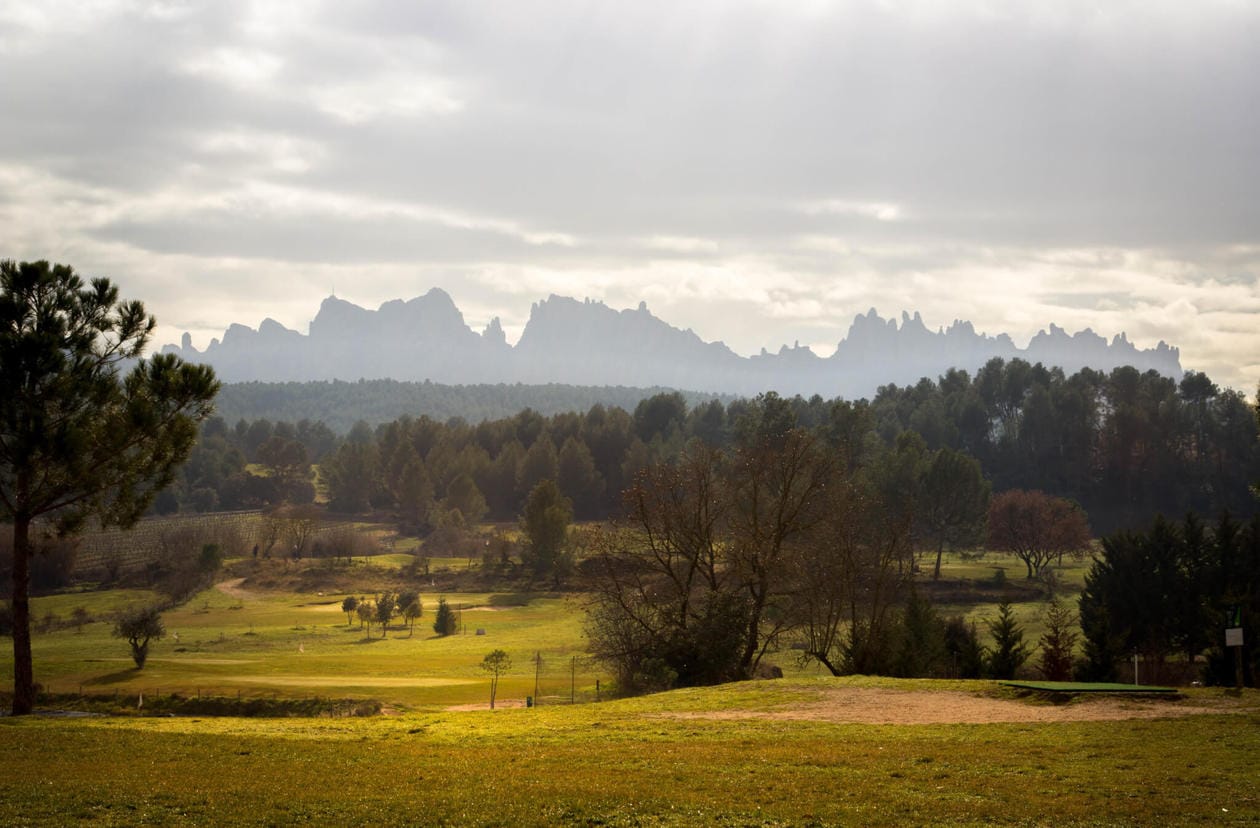 Clara gave us a tour of the castle and explained the entire wine making process. We sampled 3 of Oller del Mas' red wines, and they were all good. Not that I have any wine credibility- I drink Trader Joe's boxed wine on the regular.

Thoughts on the Tour
With guided tours you never know what the vibe of your group is going to be. Unfortunately our group seemed a little reserved and we had a few periods of extra long silence during the day. Luckily, Clara was fantastic and she was able to cut through the silence and keep everyone entertained.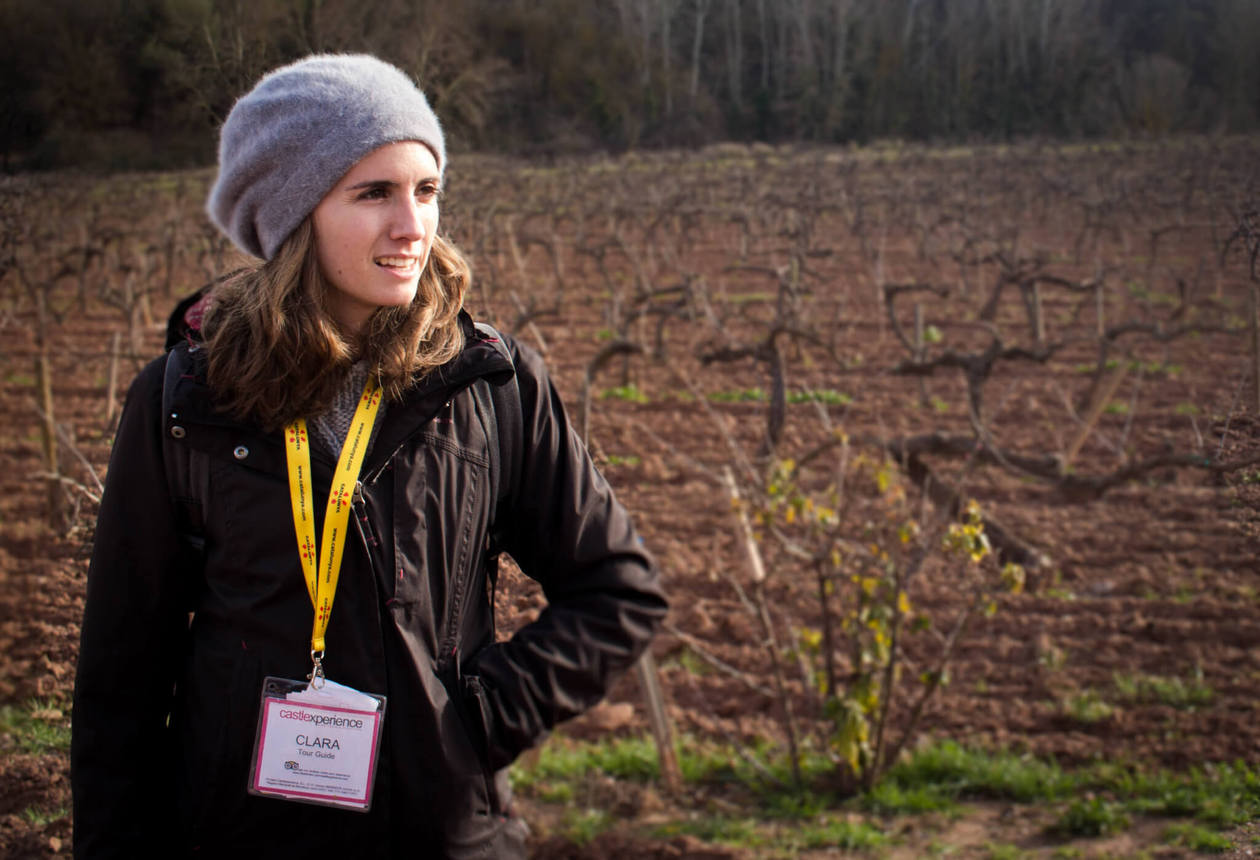 Clara was the highlight of the trip for me. She was hilarious and super knowledgeable about everything. Nick and I wine taste quite a bit but Clara taught us a lot of stuff we've never heard before. At the end of the day she also gave us local suggestions on good places to eat in Barcelona as well as a really cool bar. Overall, she made the day really fun and entertaining. If you decide to book with Castlexperience, request her. She's great.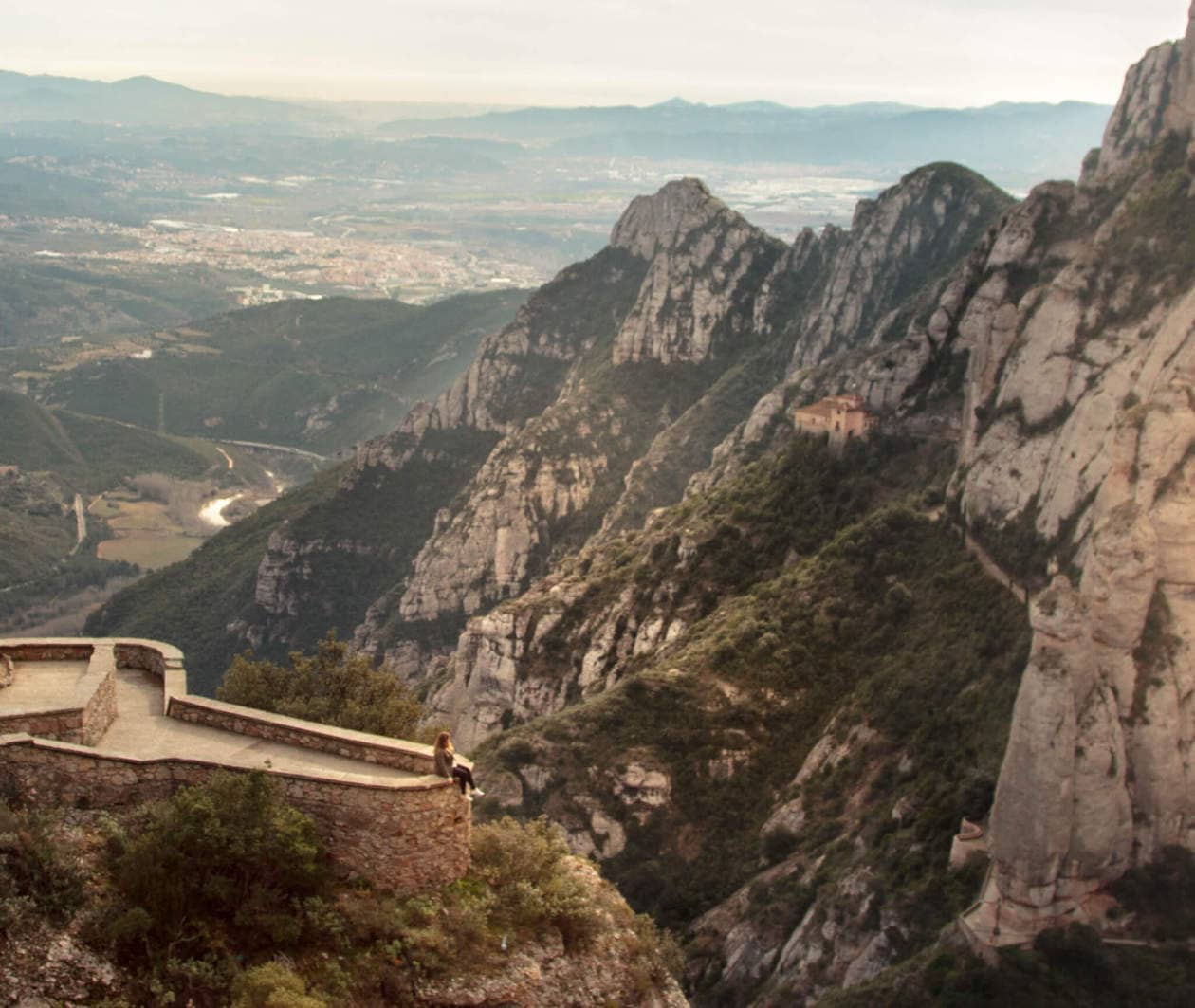 I thought Castlexperience was an excellent tour experience and I would recommend them for those who want take an easy and fun day (or 1/2 day) trip from Barcelona.
CASTLE

XPERIENCE
(+34) 933 100 509 | Website HERE
If you would prefer to go to Montserrat without a tour, check out my post: MONTSERRAT MONASTERY & MOUNTAIN: AN EASY DAY TRIP FROM BARCELONA
---
PIN IT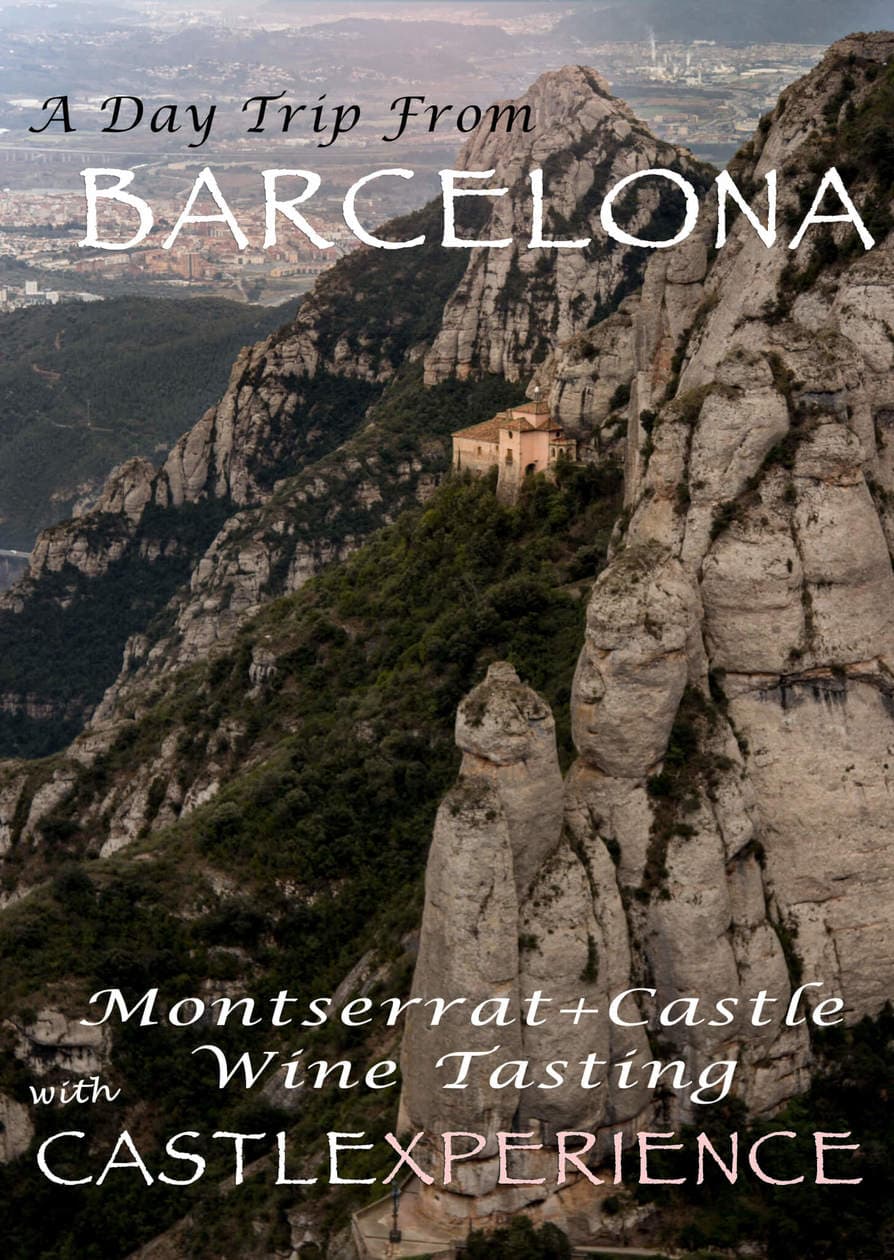 Disclaimer:  Thank you Castlexperience for this complimentary tour. Of course, all opinions are my own.