On our day trip to Epernay, Nick and I had the opportunity to take a private tour at Moet and Chandon. We started the day with a simple goal of being able to say that we drank champagne in Champagne France, but we left with a completely new and profound appreciation for the bubbly wine.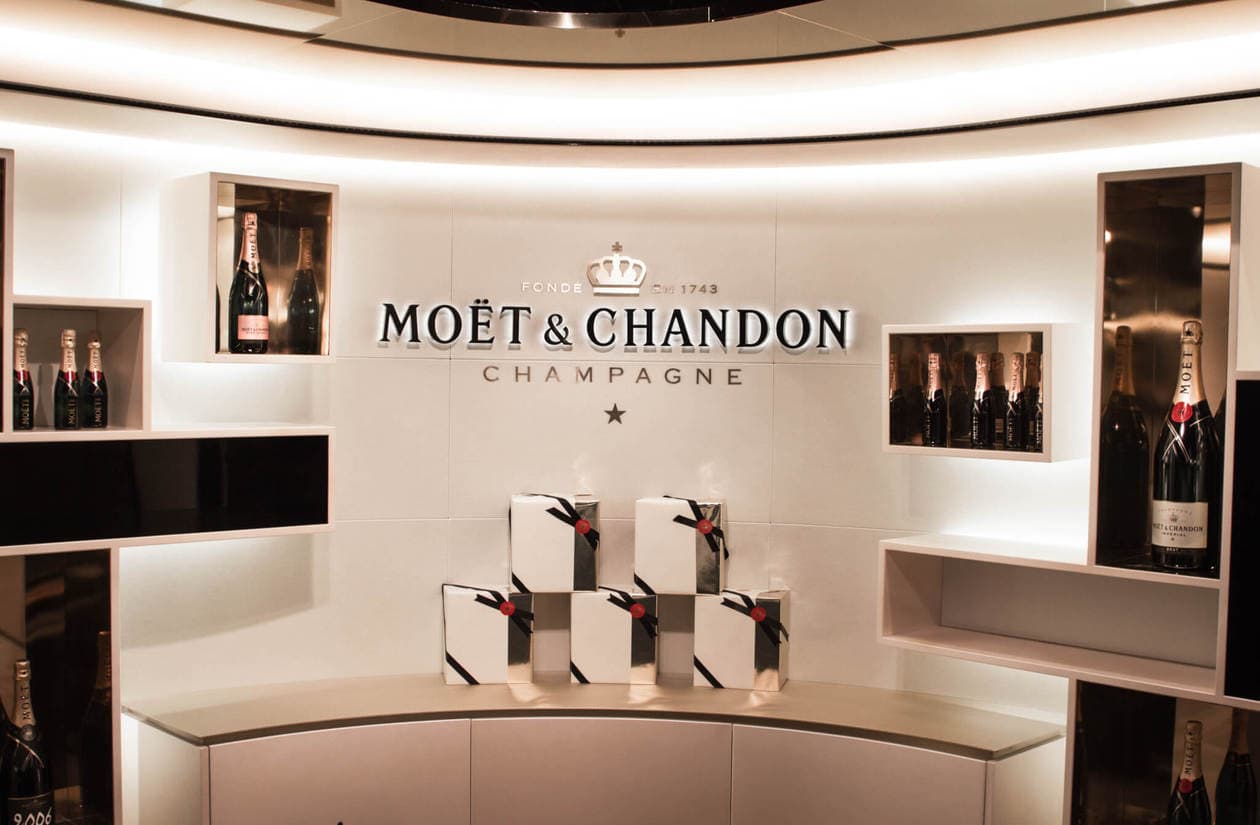 Avenue de Champagne
Avenue de Champagne is said to be the richest in the world. Spanning only .6 of a mile (1km) long, it's actually underneath the ground where the treasures lie. In the limestone tunnels beneath Epernay there are 68 miles (110km) of cellars housing 200 millions bottles of champagne from the most prestigious champagne houses, such as Moet and Chandon, Perrier-Jouët and Pol Roger.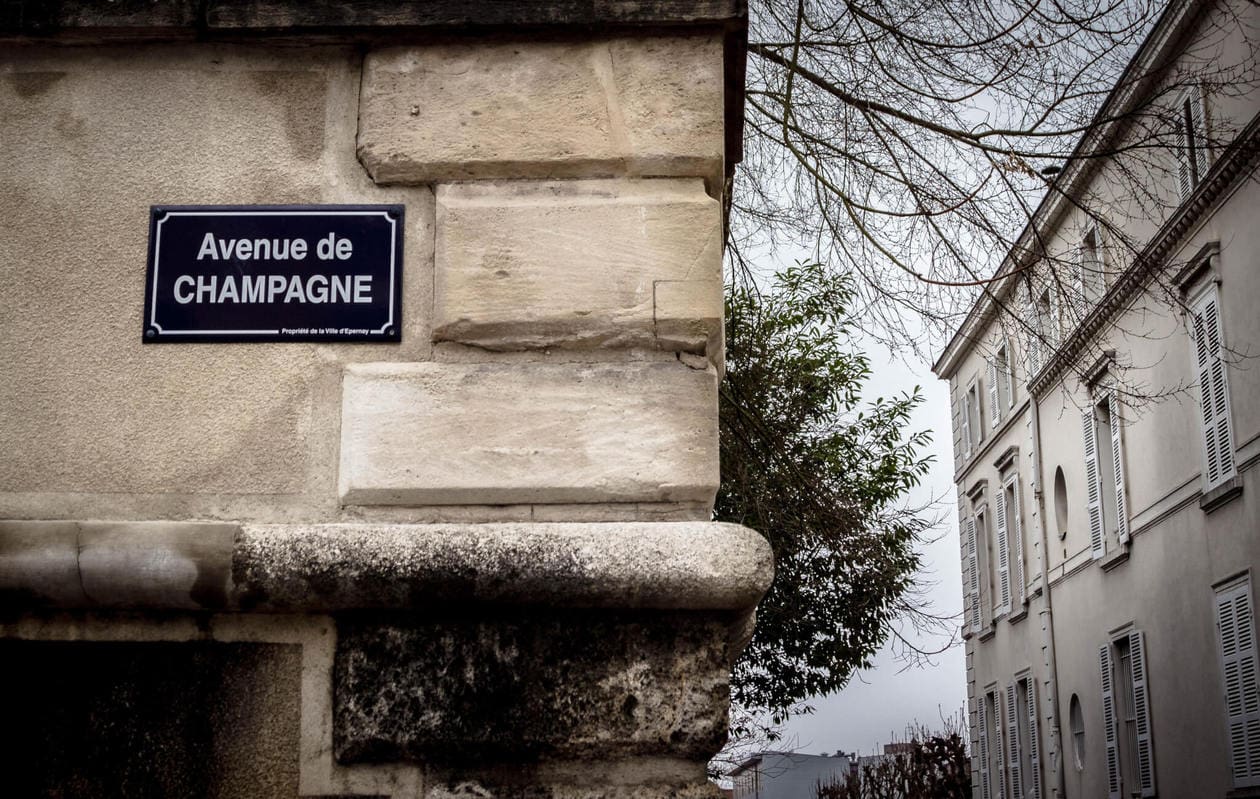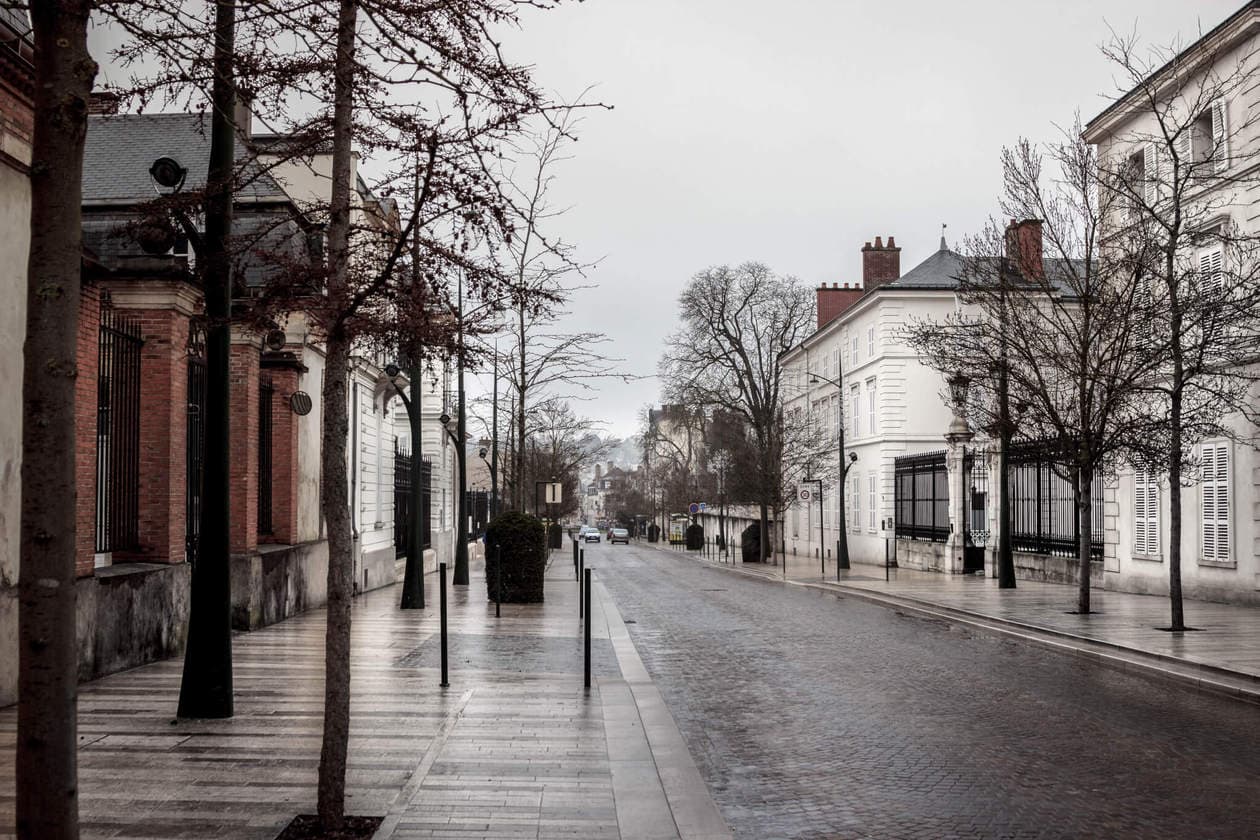 Moet and Chandon
Moet and Chandon is the largest champagne house in the world, producing approx. 28 million bottles each year. From start to finish, our time at Moet and Chandon was remarkably impressive.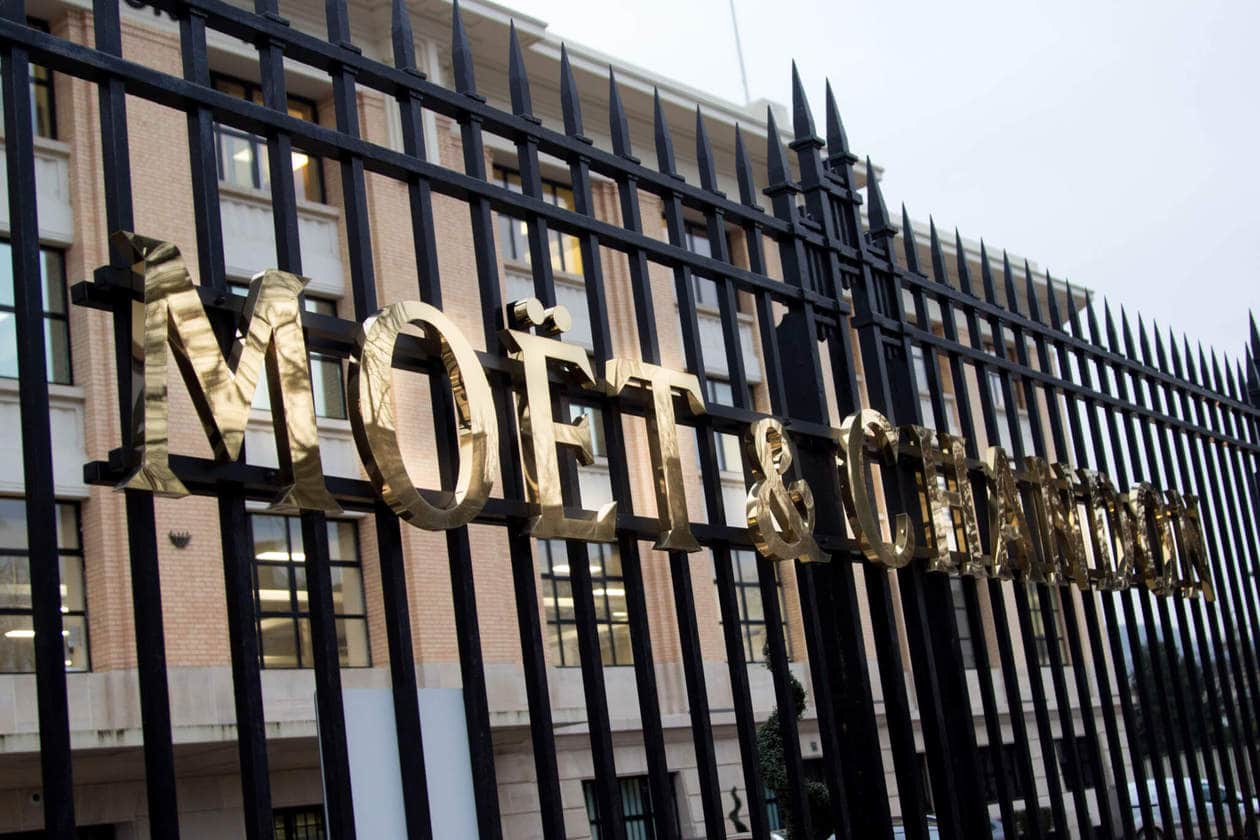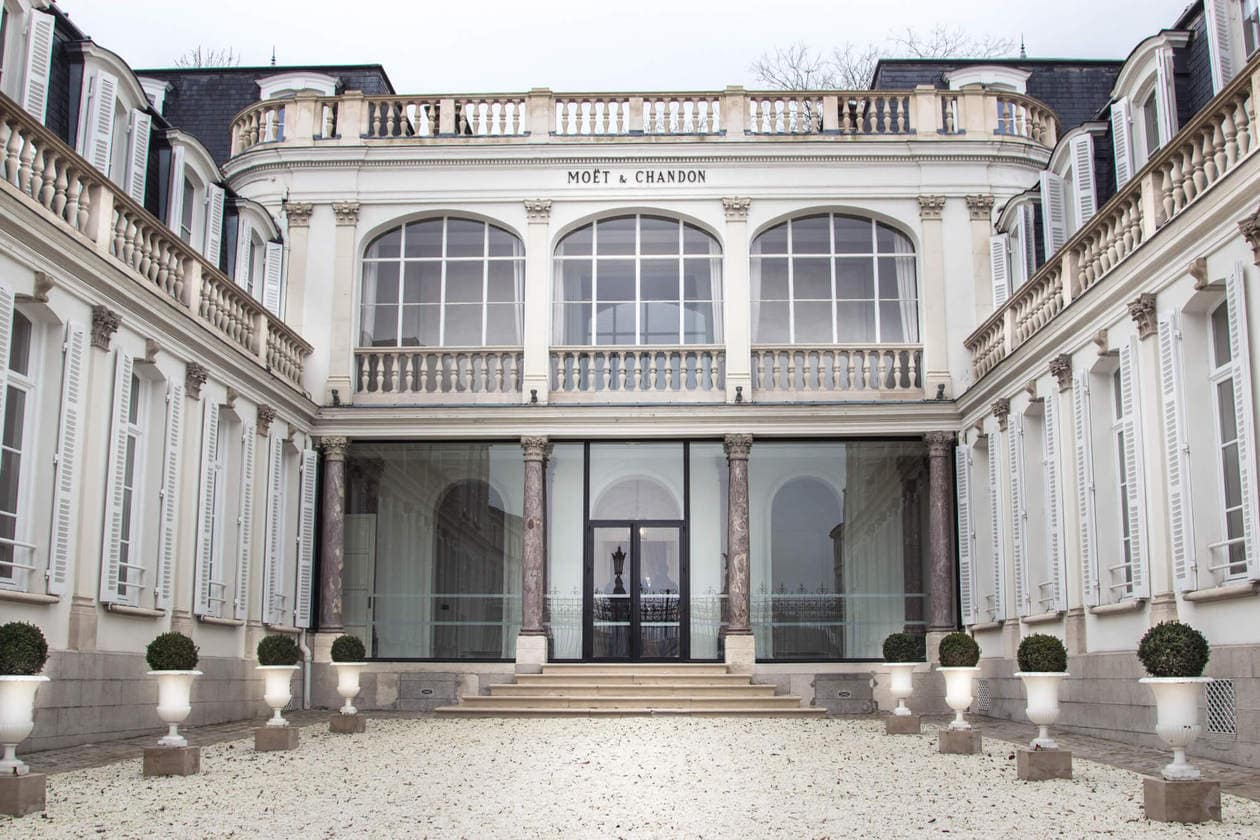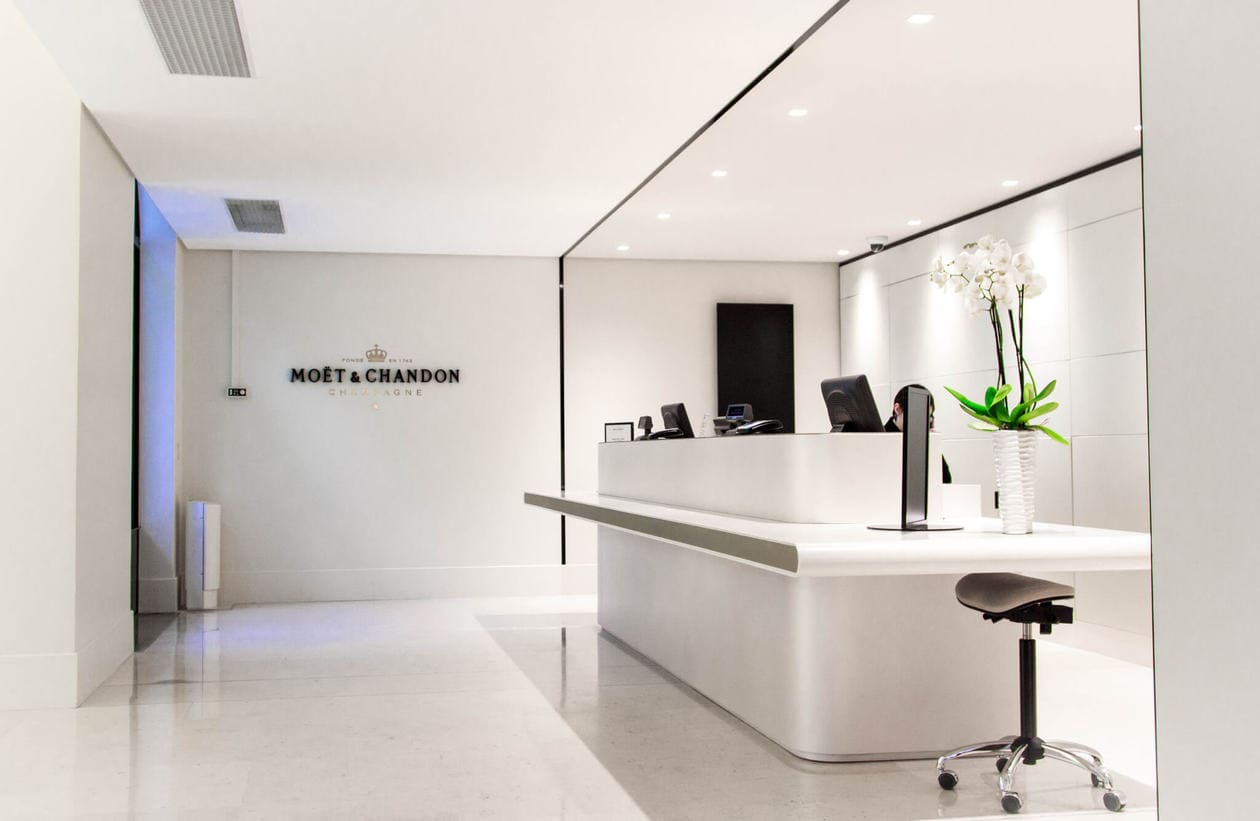 We began our tour in their chic white lobby where we met our guide, Lena. Lena explained the history of Moet and Chandon beginning in 1743 with a wine trader from Epernay named Claude Moet.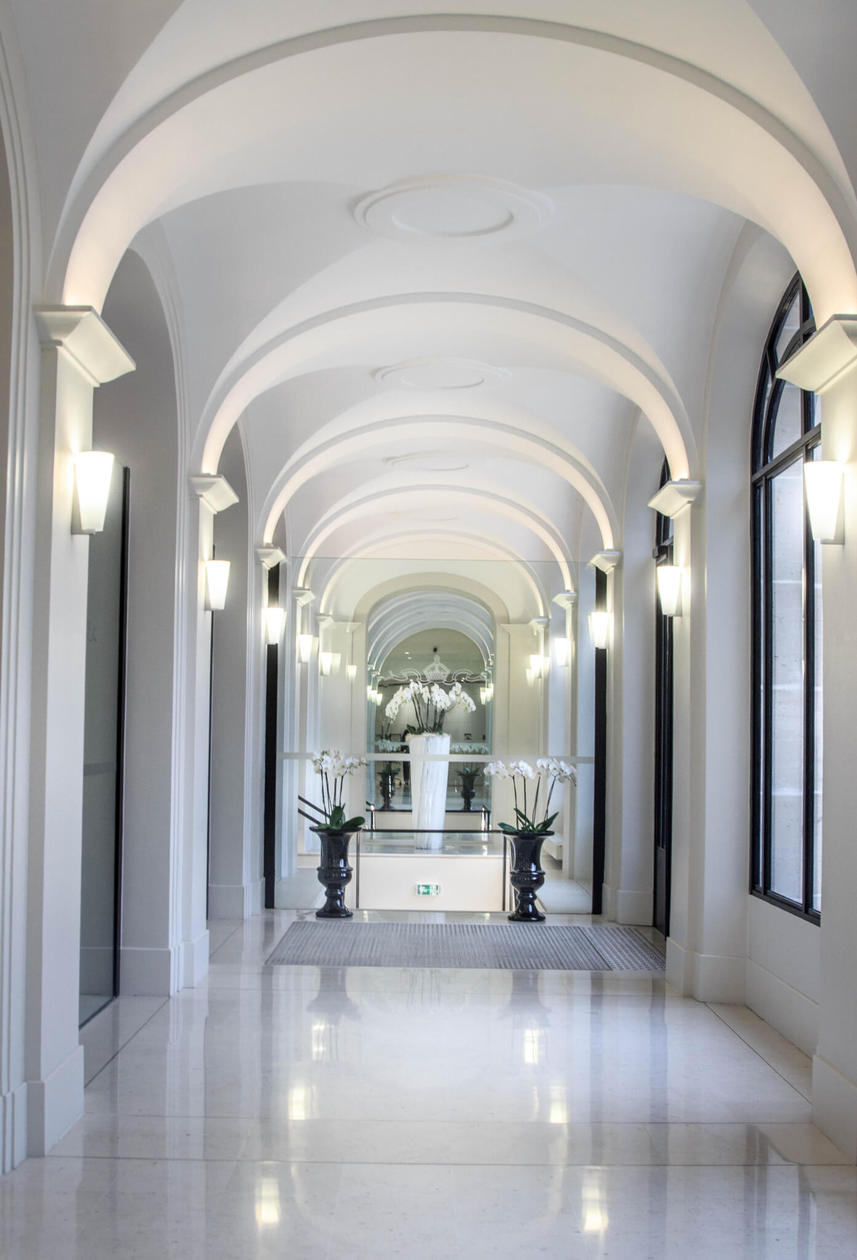 You can't visit the vineyards but Lena showed us an in-depth film detailing the production of Moet and Chandon's champagne. It was fascinating and exquisitely shot. Not surprising as it seems no detail goes unnoticed here.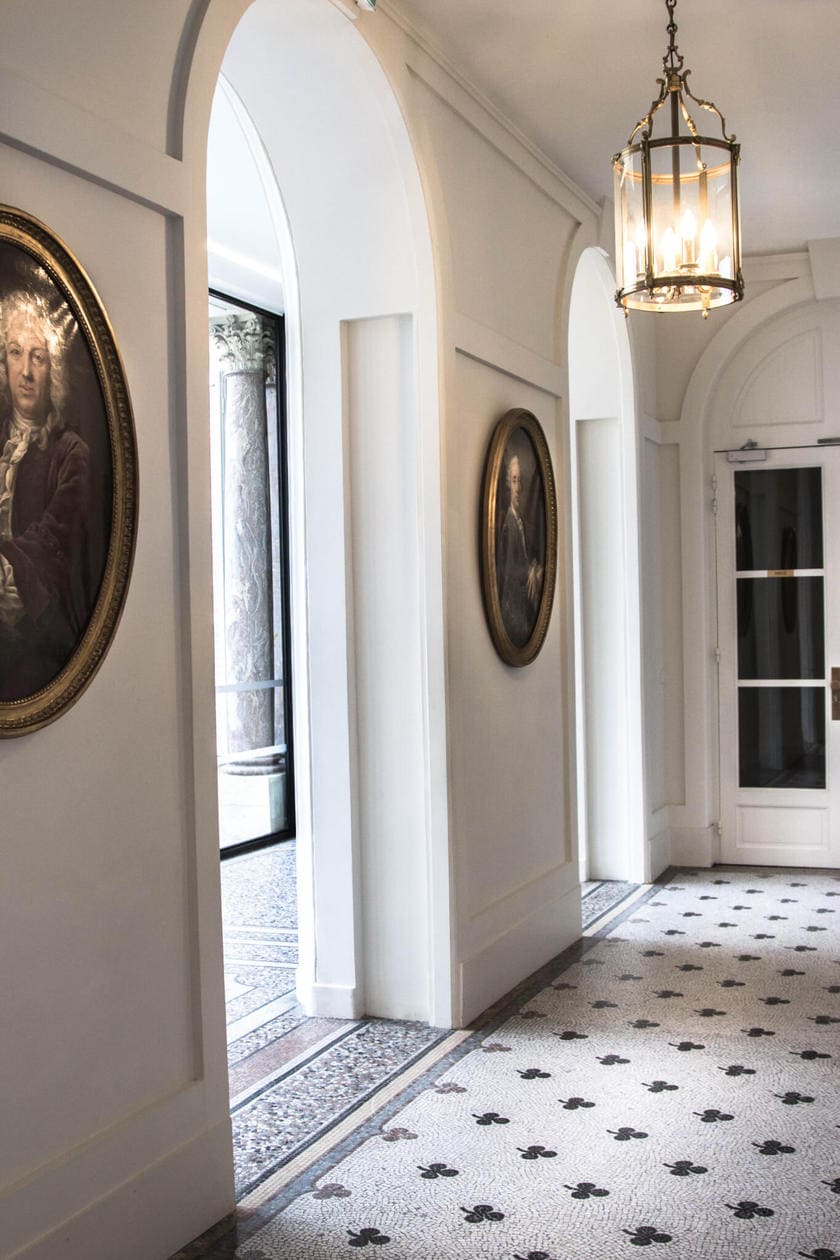 Moet and Chandon Cellar Tour
Of the 68 miles of cellars underneath the town of Epernay, Moet and Chandon owns an impressive 17 miles (28km), the largest in the region of Champagne France. Between 30 and 100 feet (10-30 metres) below ground are the chalky caves where millions of champagne bottles lie tucked away for years. The cellars contain an ideal natural temperature and humidity level year-round.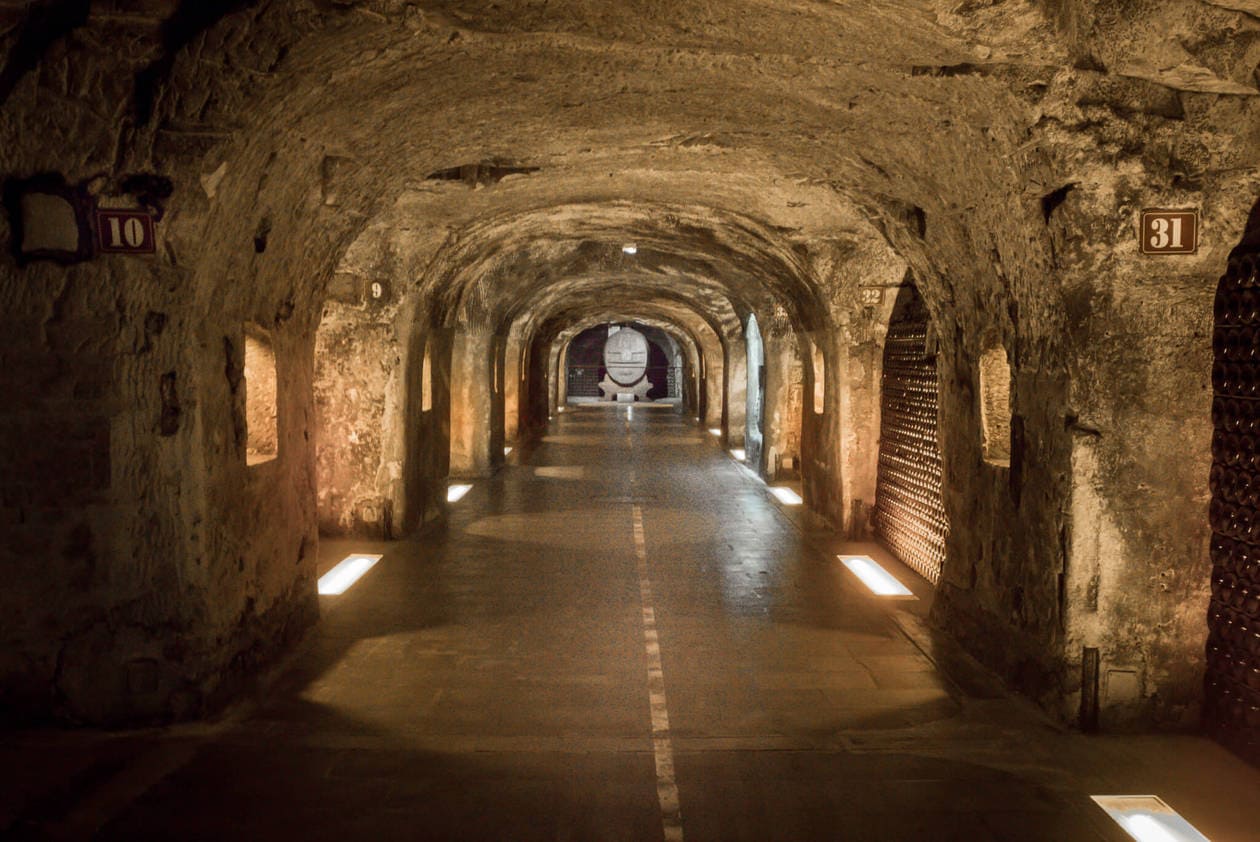 Lena led us down a staircase and it was as if we entered another world. Champagne bottles are packed tightly by hand into deep archways. Signs hang above each tunnel, written in secret code so that only the cellar master and his workers know which bottles are housed there.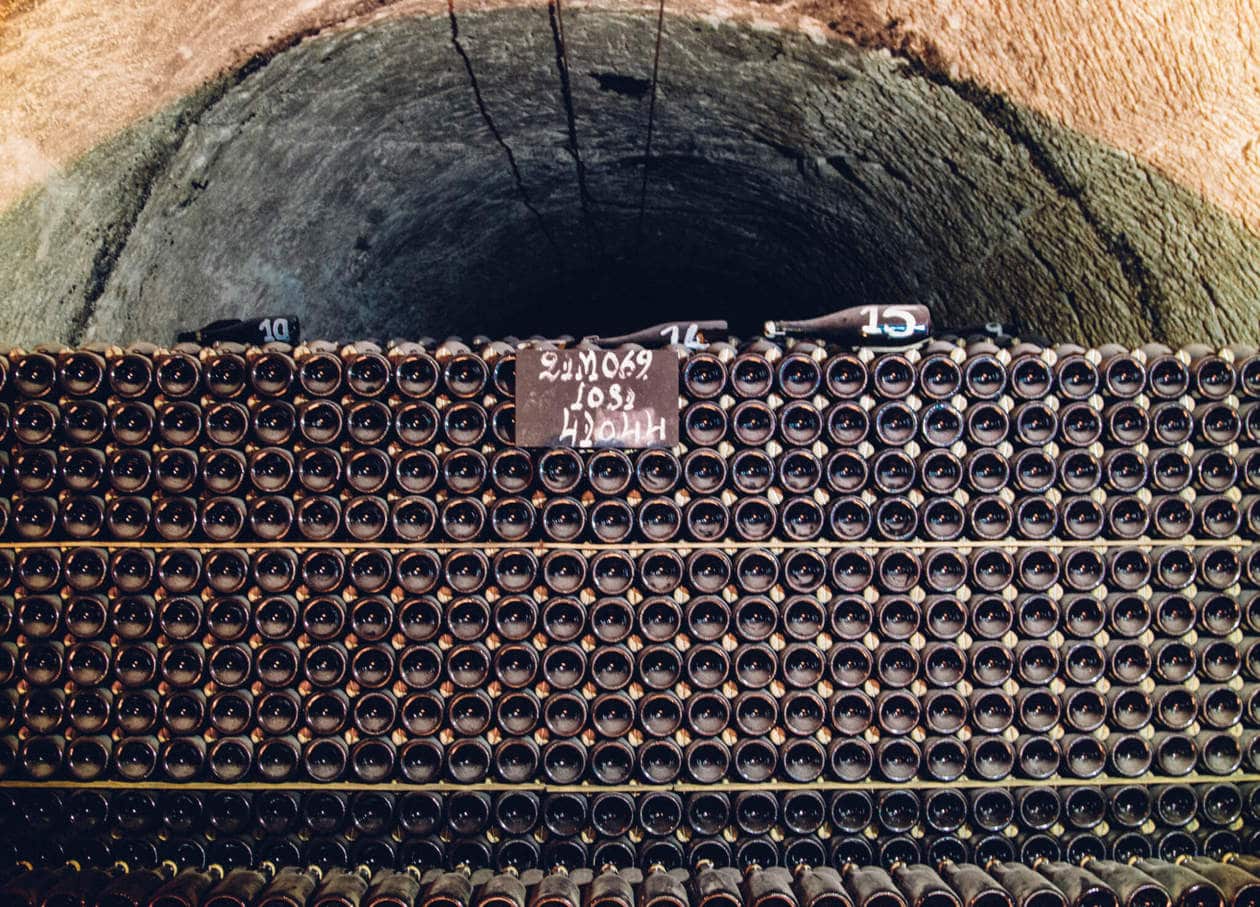 At the end of one of the passage ways there was an oak cask on display. This was a gift from Napoleon Bonaparte, a regular guest at Moet and Chandon, and friend of Jean-Remy Moët.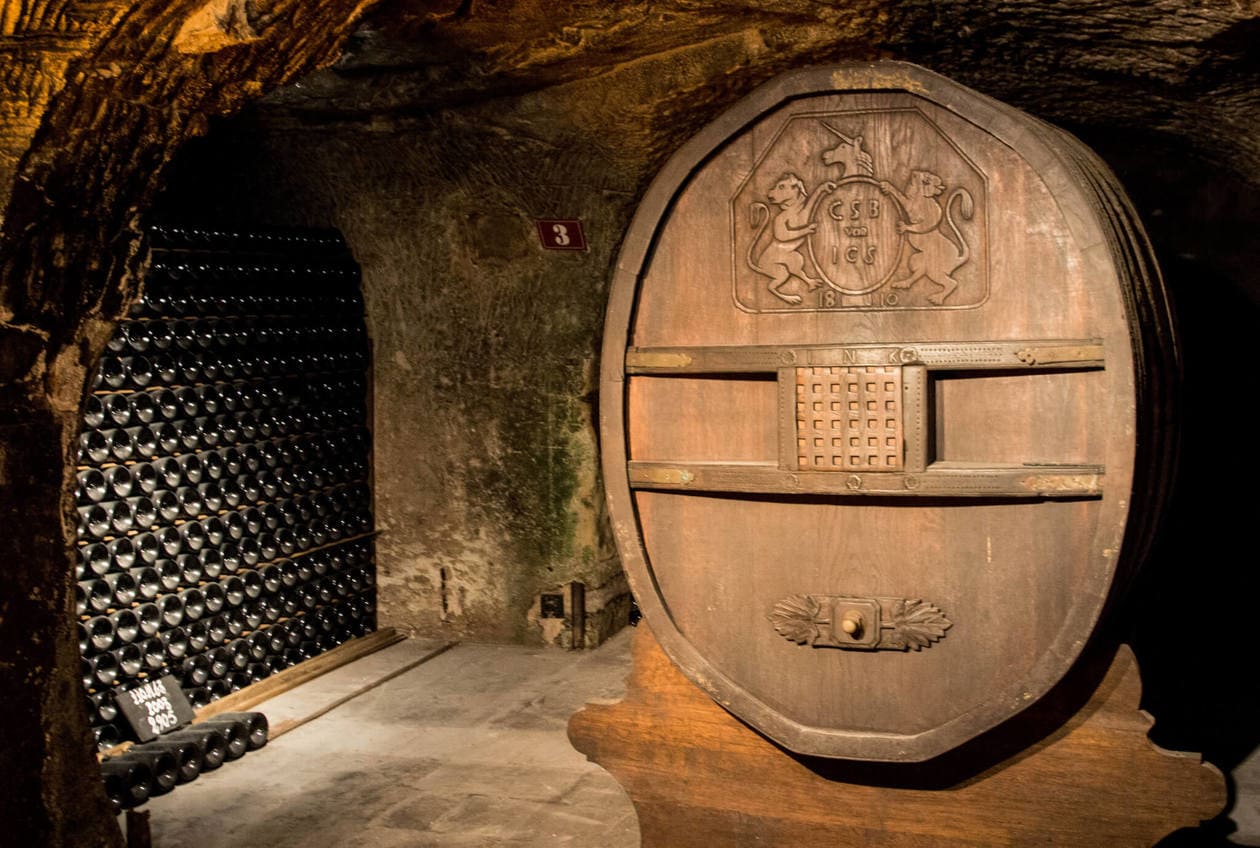 By law, champagne must spend 15 months in the bottle before they can be released. Moet and Chandon's non-vintage champagne has a minimum maturation time of 18-24 months, with their vintage champagnes taking up to 10+ years. With such an importance placed on the aging and fermentation process, we totally understood it when Lena mentioned her strong aversion to champagne showers haha.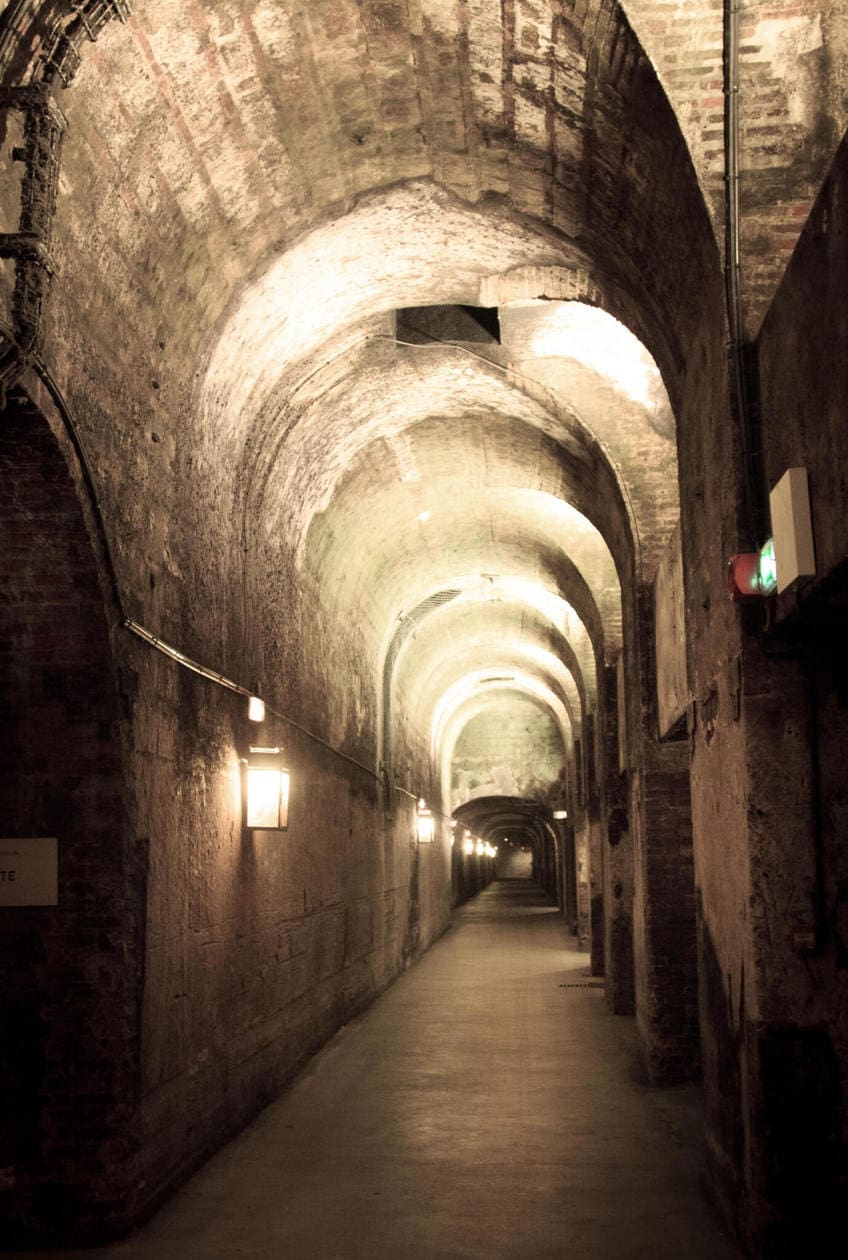 While in the cellars Lena detailed the intricate process of champagne making. Their champagnes are a blend from grapes from all over Champagne France as to properly represent the entire region. We also learned that 75% of their production is grown by small farmers with every Moet and Chandon grape being picked by hand! Lena explained everything to us from the fermentation process to packaging and distribution.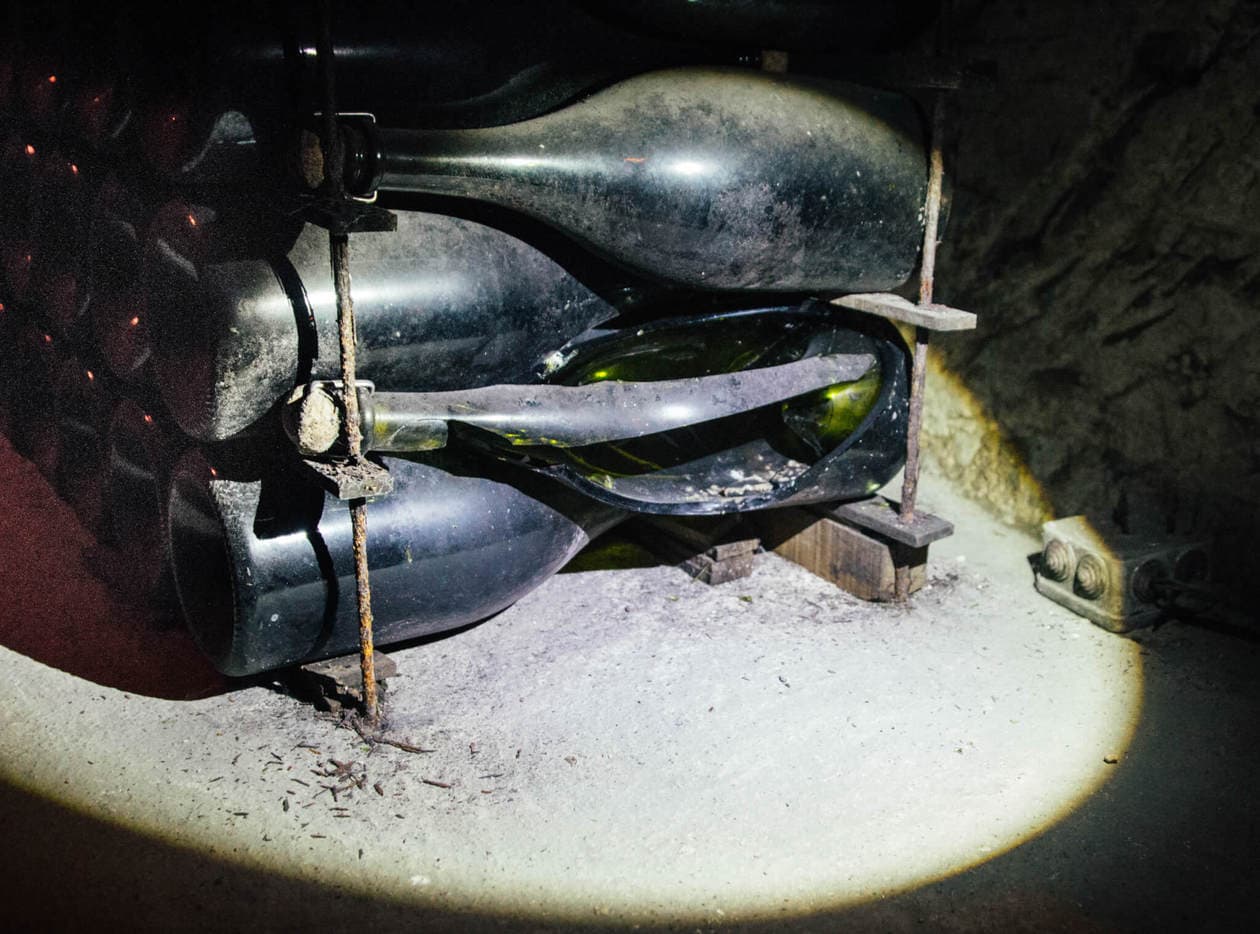 As we walked through the tunnels Lena shined her flashlight into the aging bottles so that we could see the sediment collecting in the bottom. Sediment settles during the fermentation process and it's what forms the flavors. She also pointed out bottles that had exploded from the pressure. The exploded bottles remain untouched so not to affect the other bottles around them.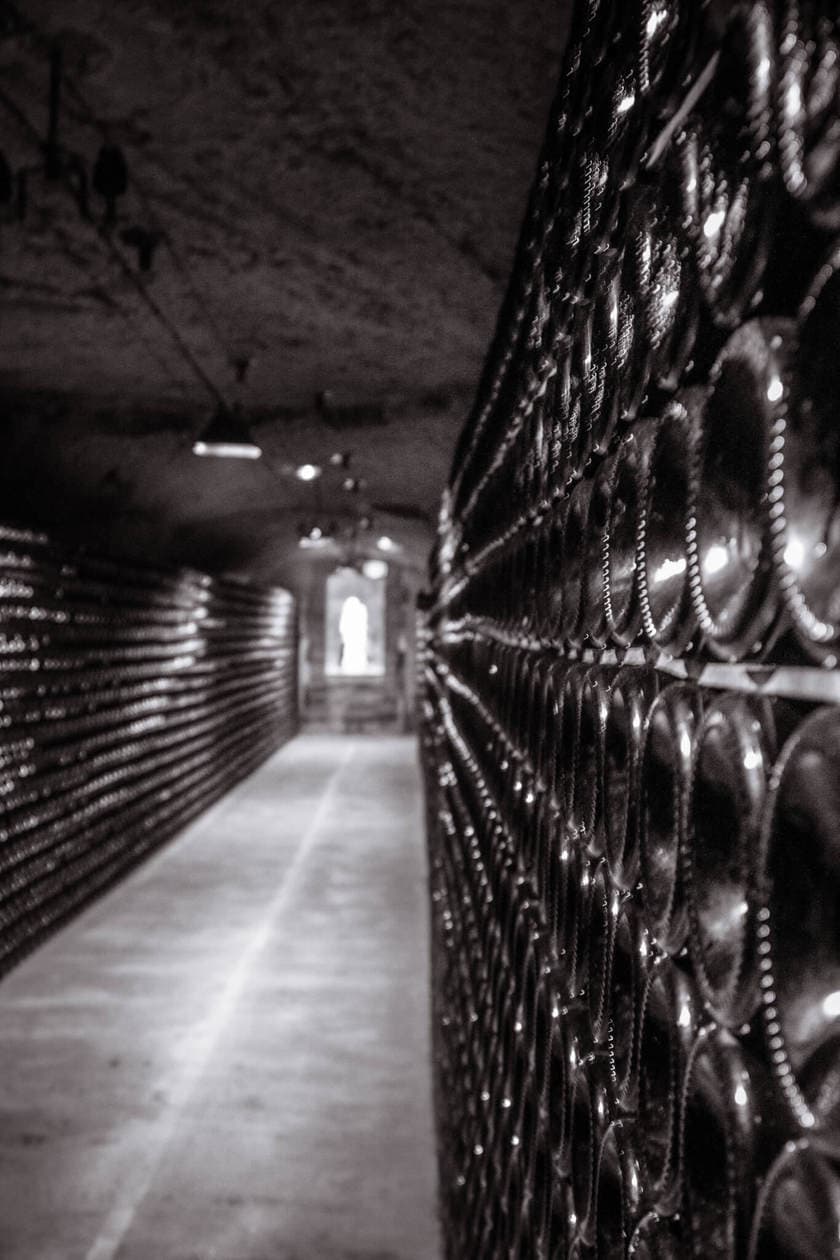 The process is truly an art form and it's clear that Moet and Chandon takes immense pride in their art
Dom Perignon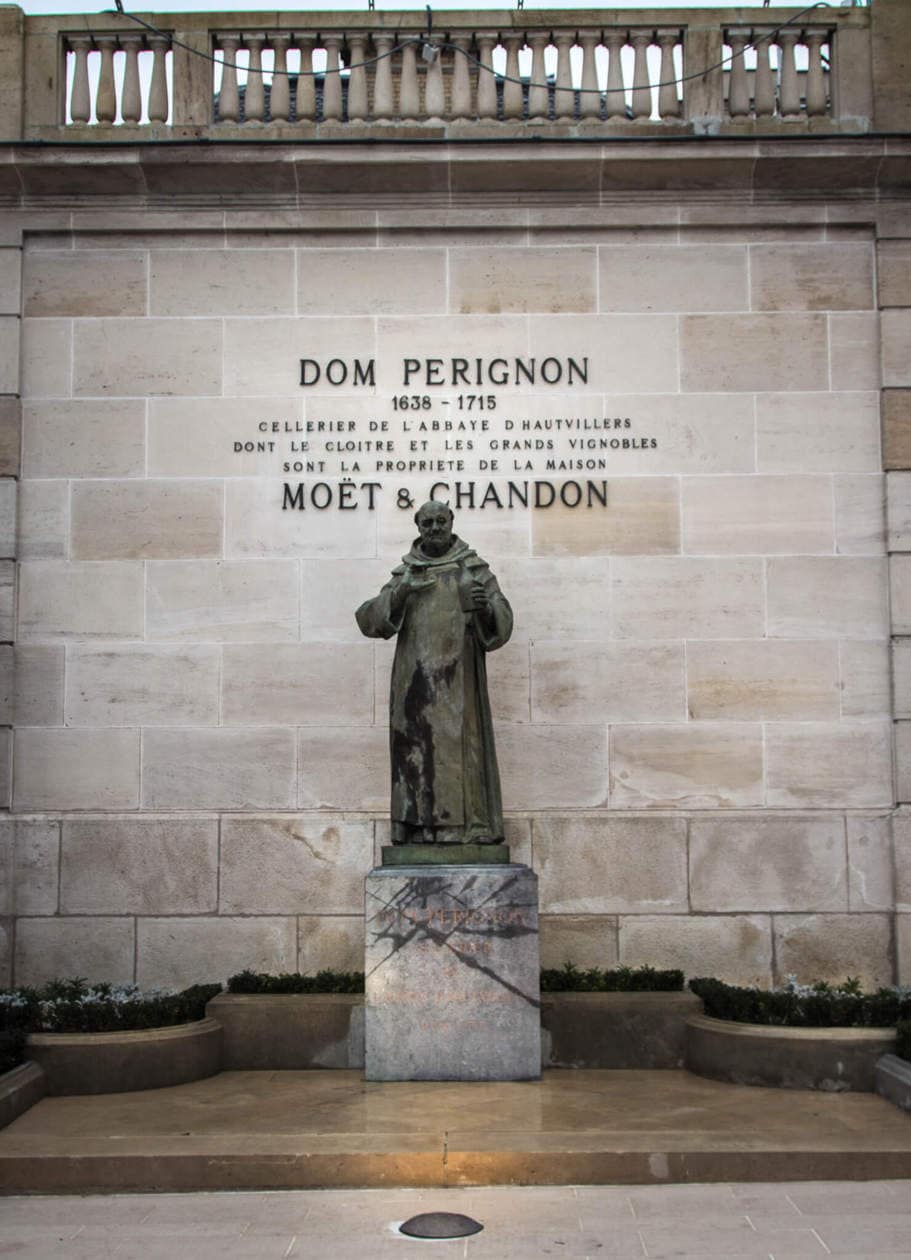 Moet and Chandon's prestige champagne is Dom Perignon, one of the world's most recognized and respected champagne brands. Dom Perignon was a 17th century Benedictine monk who is credited as being the pioneer in champagne making.

While in Moet and Chandon's cellars, Lena showed us where some of the Dom Perignon bottles were. These vintage bottles will sit in the cellars for at least 8 years before they're released, and Moet and Chandon will simply not release a vintage harvest unless it meets their high standards.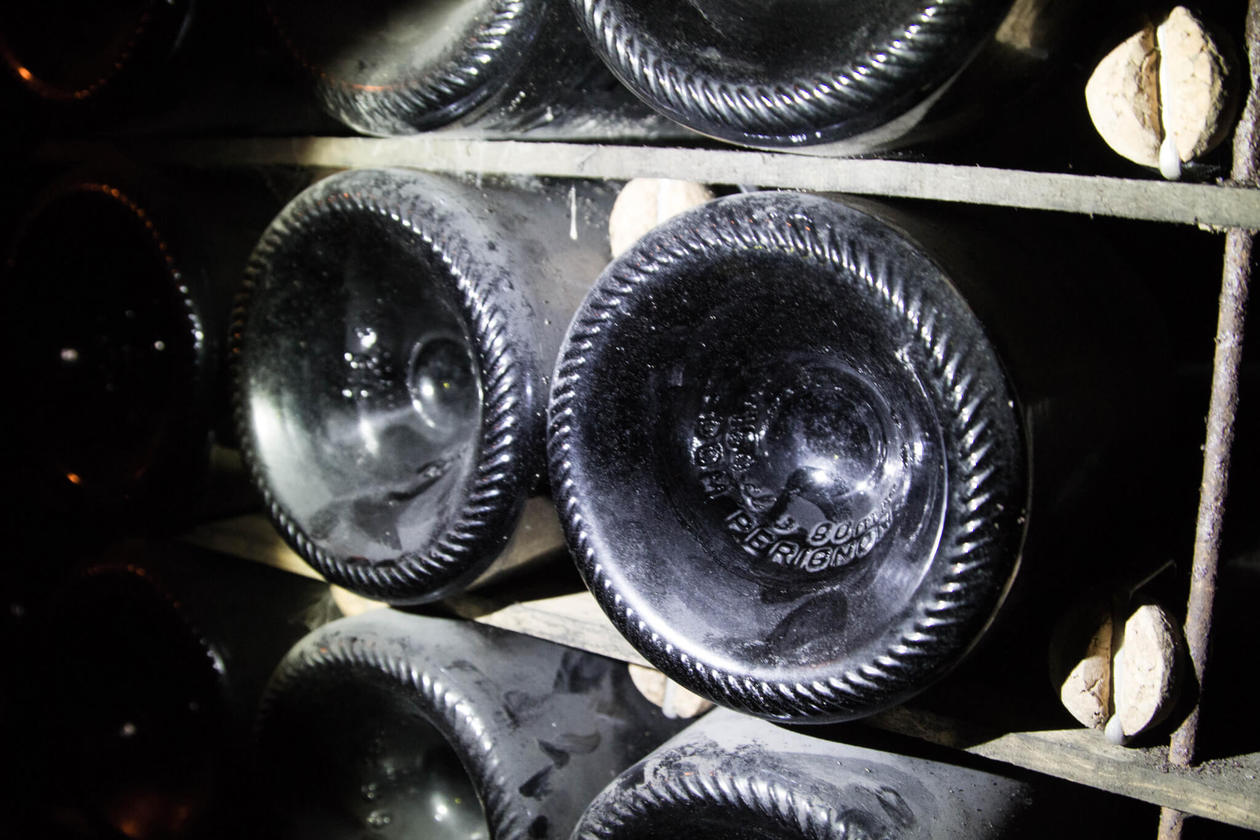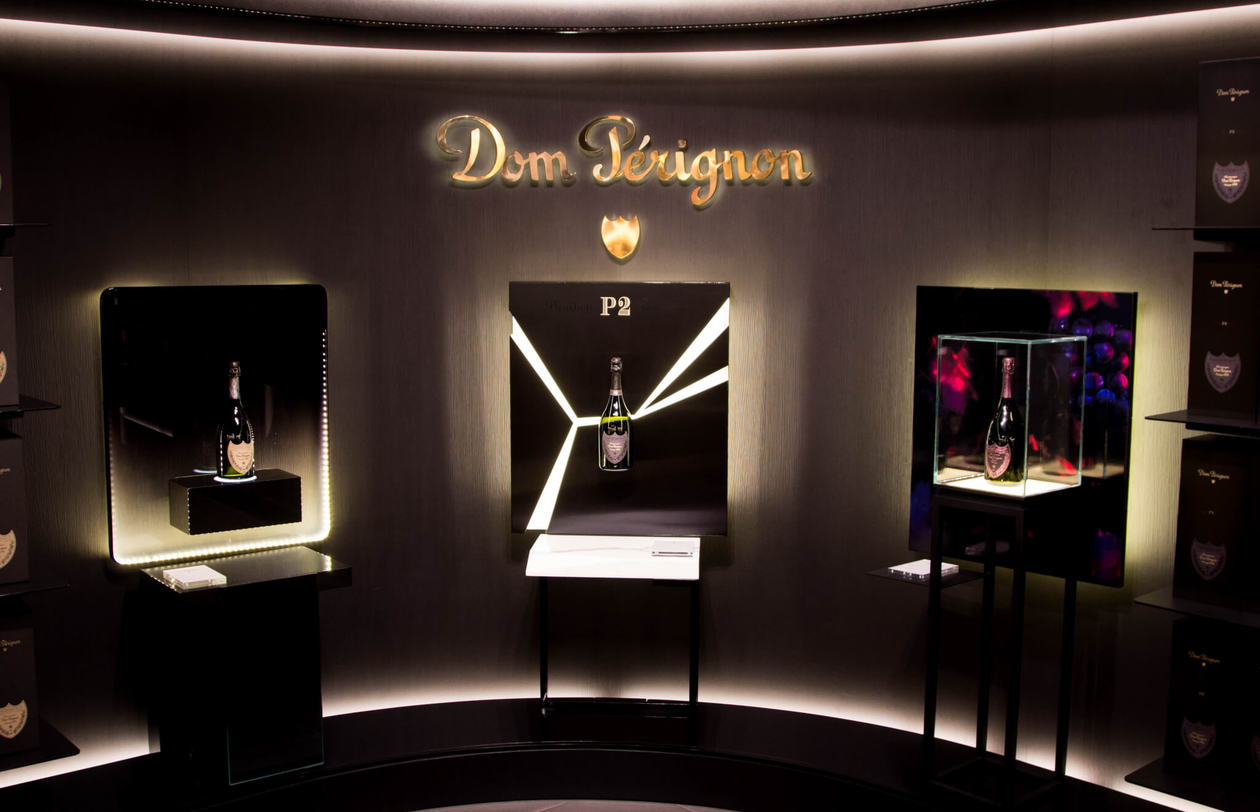 The Tasting
After about an hour in the cellars we were dying to try some of this highly perfected champagne. Lena led us into the tasting room and introduced us to our sommelier, Jean Nicolas, the most champagne-passionate man I've ever met.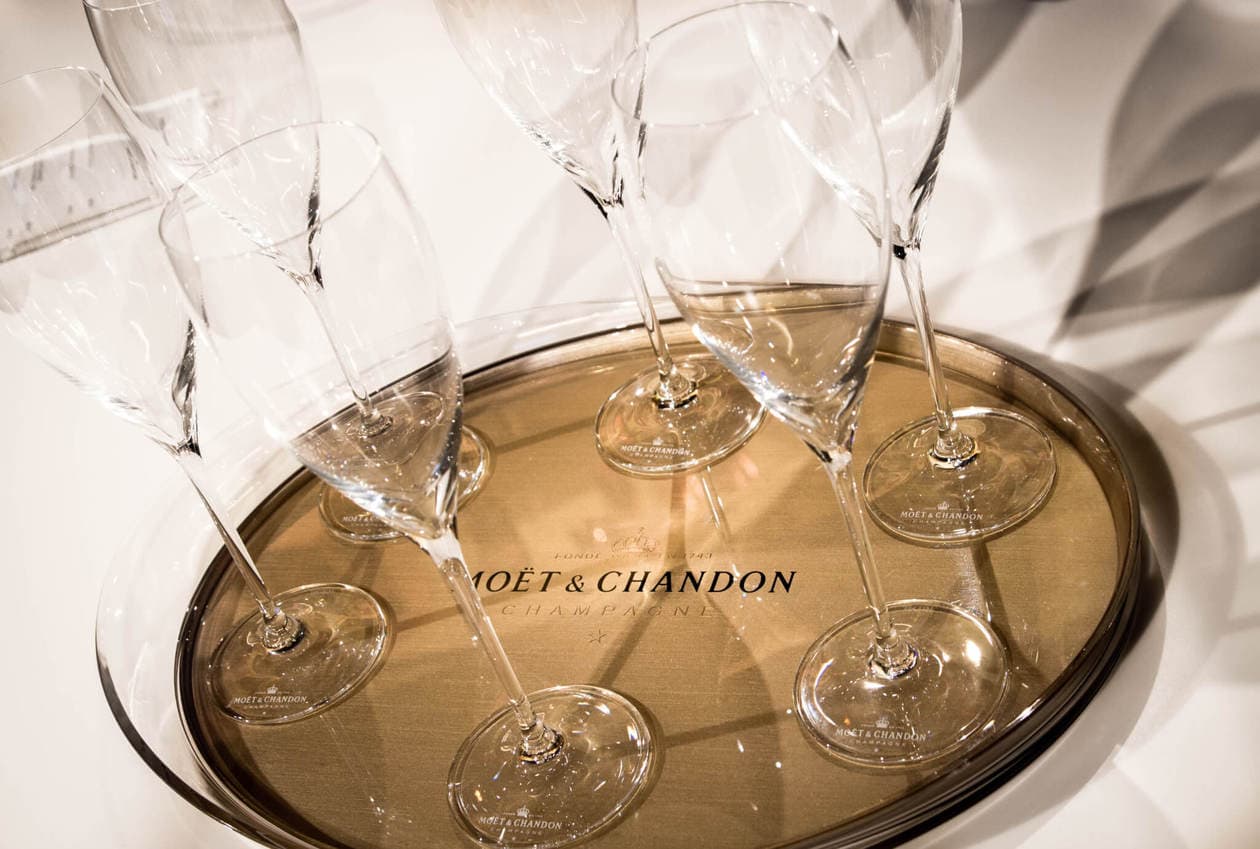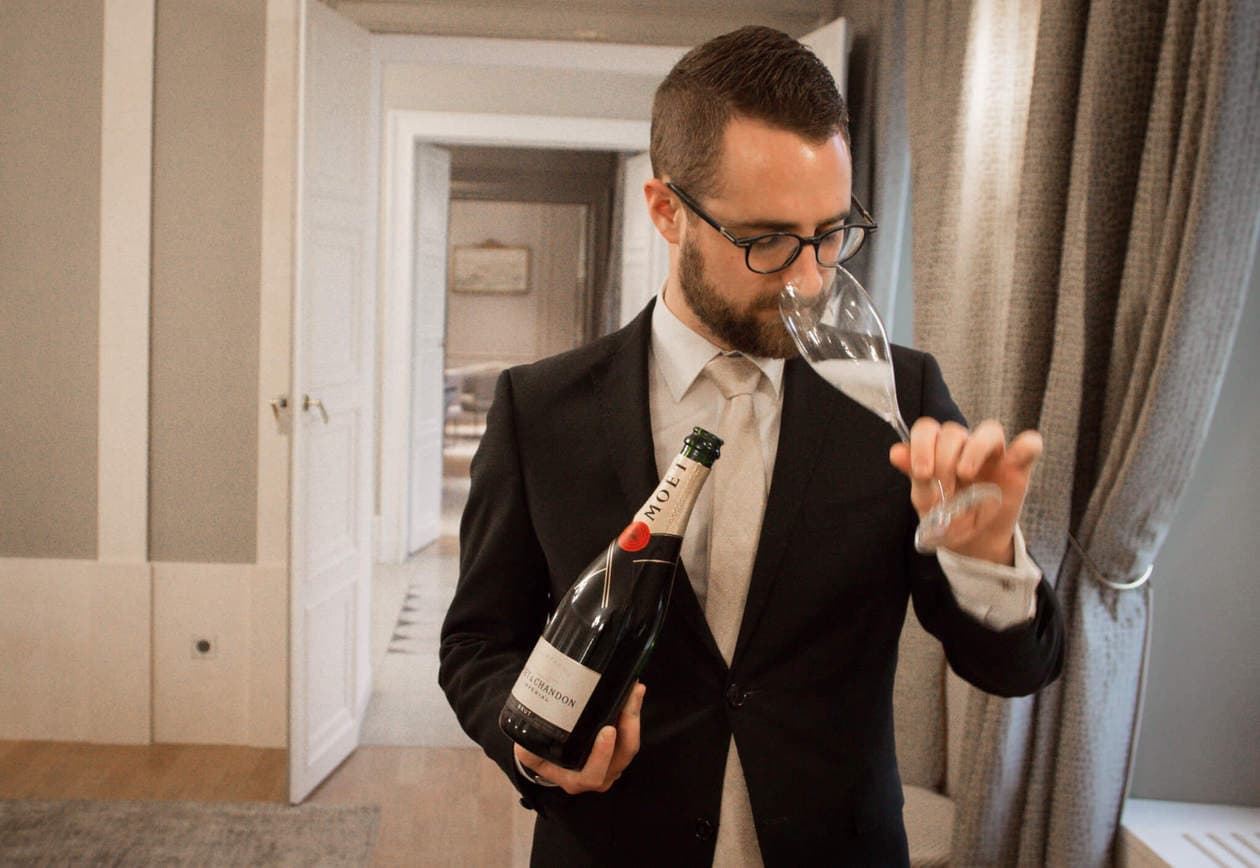 Jean Nicholas demonstrated how to properly open a bottle of champagne and contrary to what I've been doing all these years, popping it 20 feet off the balcony with my eyes closed is not the correct way..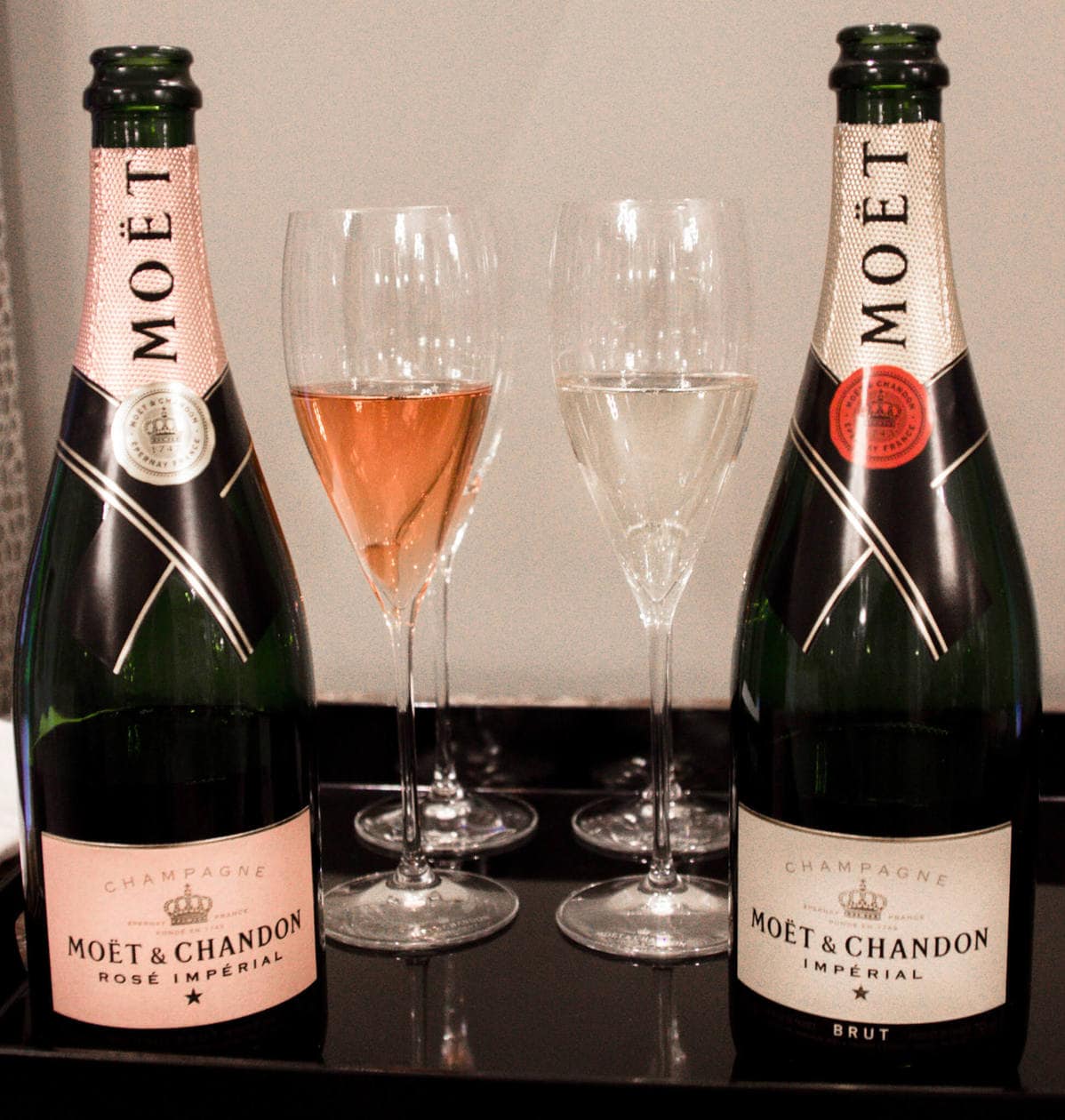 He poured us glasses of Moet and Chandon's Imperial Brut and Rose Imperial while explaining how to best appreciate the champagne as we drank it. Jean Nicholas' passion for champagne was so real. He talked about how much he loved it, how he drinks it every night and how champagne makes people happy. Whenever anyone speaks with that kind of excitement, you can't help but get sucked in.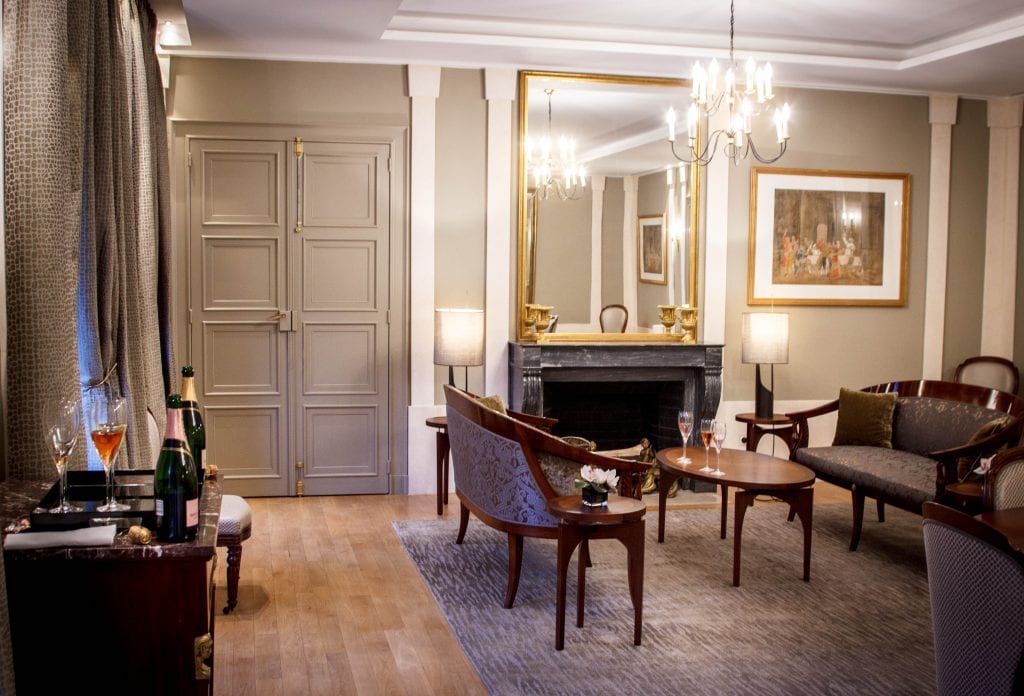 After talking with him for a little while, he and Lena left us to enjoy the rest of our glasses in private. One of the most interesting facts we learned was that champagne remains in its original bottle until it's consumed. So your fancy bottle of Dom once sat dusty and untouched for 8+ years. This tour gave us such a respect for the champagne making process and we appreciated every sip. It was such a cool experience.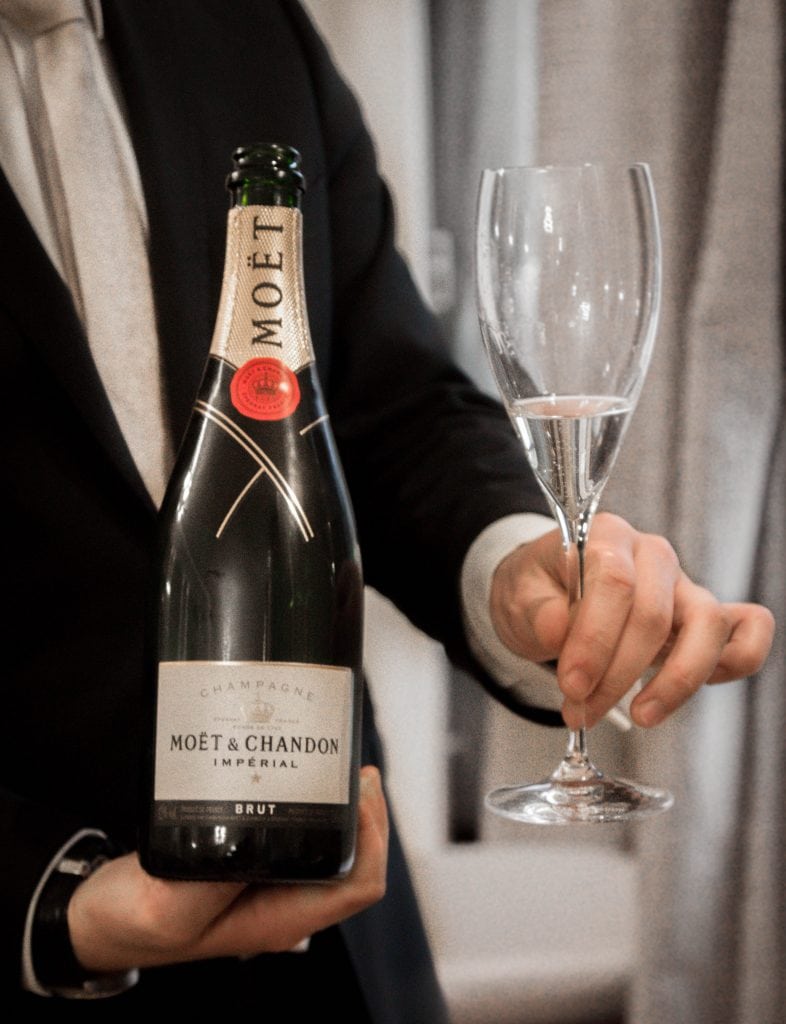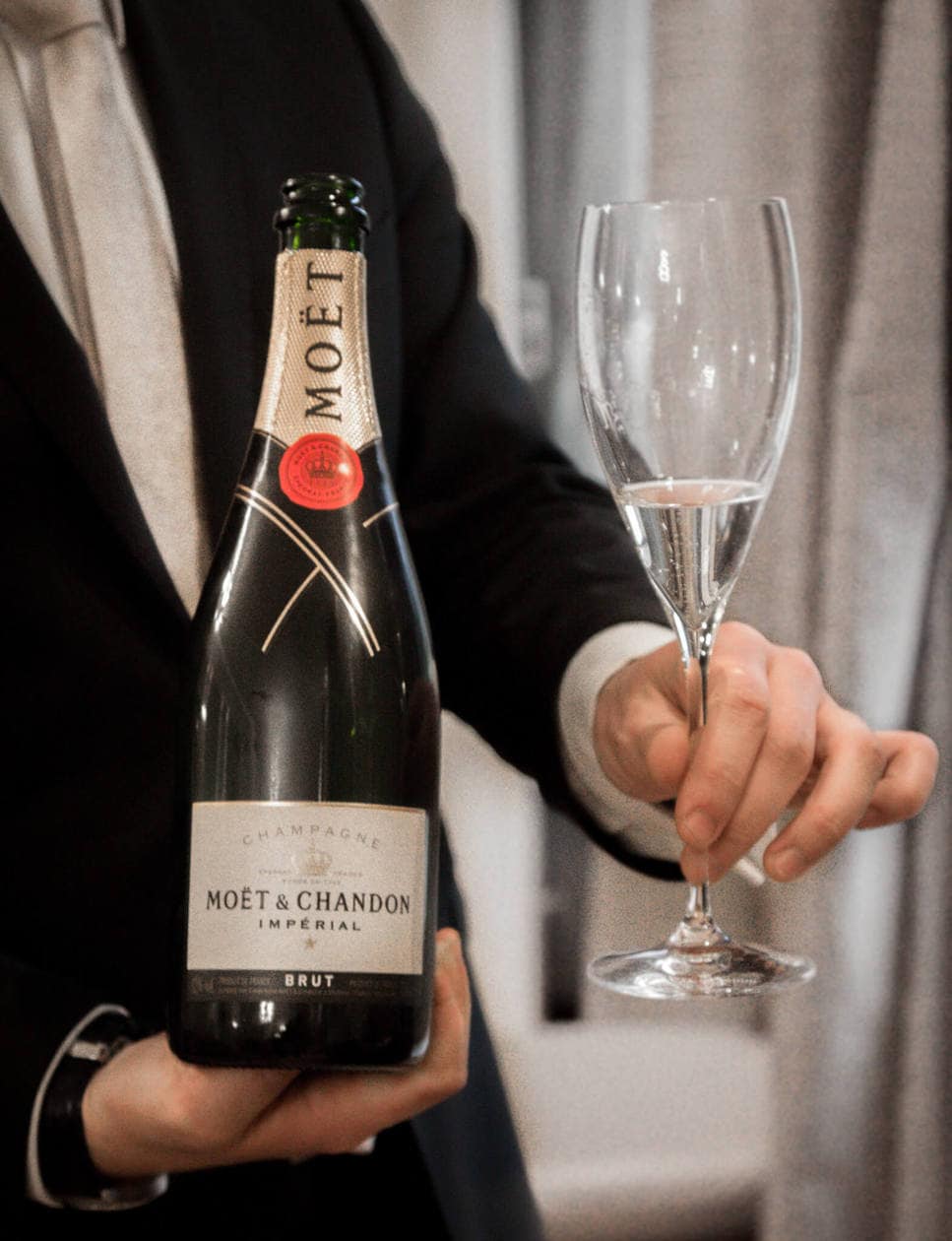 Thoughts on the Tour
When deciding on a champagne house to visit while in Champagne France, Nick and I chose Moet and Chandon simply because of it's recognizability. Our knowledge of champagne went about as far as choosing a bottle of Korbel at the grocery store and then adding it to orange juice. When Moet and Chandon invited us on a tour of their Champagne house, I definitely did not expect to love it as much as I did.
This was honestly one of the most interesting tours I've ever taken and Lena and Jean Nicholas' respect for champagne was contagious.
I read a TripAdvisor review that said they felt their visit to Moet and Chandon was pretentious. I don't agree at all. What could be interpreted as pretentious came off to us as passionate confidence in a centuries old, perfected product. I just fell in love with the brand.
If you have the chance to visit the region of Champagne France, I highly recommend stopping by the largest and most popular house on the avenue.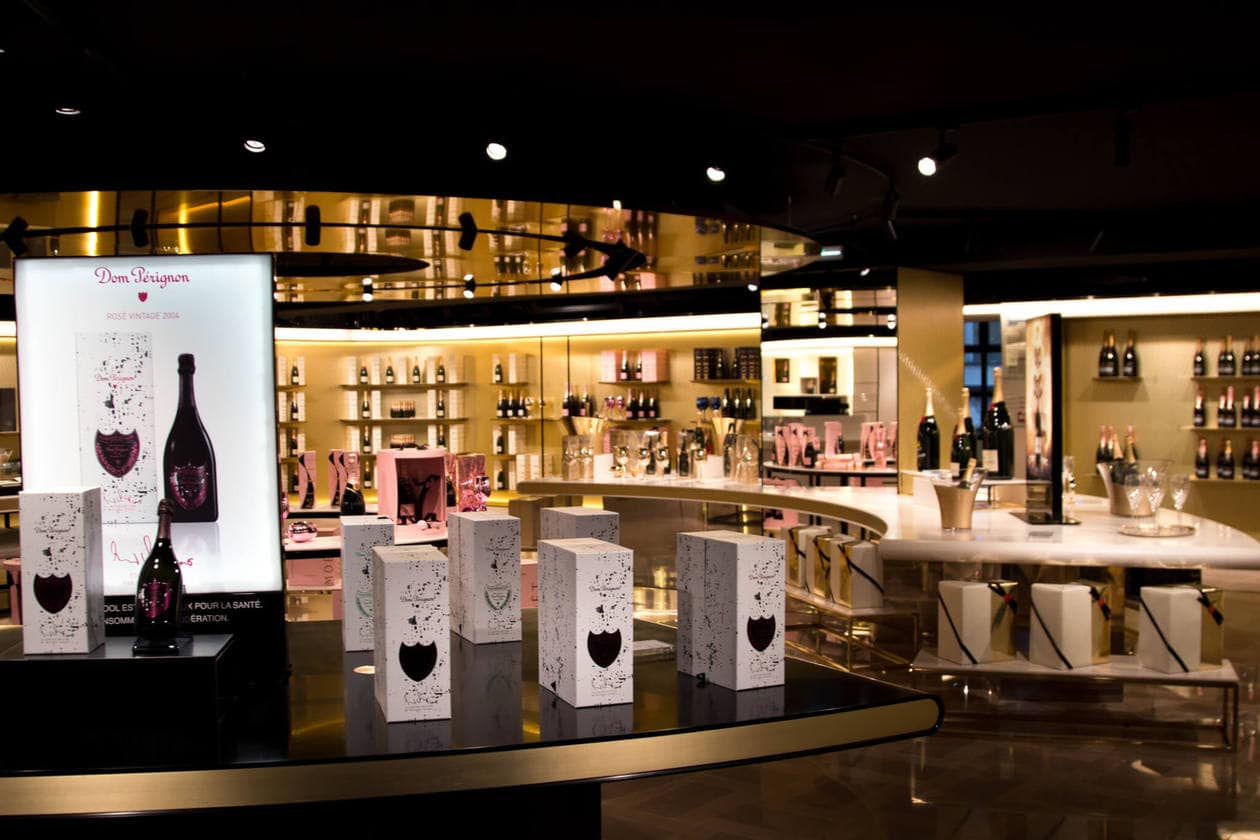 MOET AND CHANDON
20 Avenue de Champagne
Epernay, France
Telephone: +33 3 26 51 20 00
Official Website
Tours (as of 2017)
TRADITIONAL VISIT €24/person Visit for 45 minutes followed by a tasting with Moët Impérial IMPERIAL VISIT €30/person Tour for 45 minutes followed by a glass tasting of Moët Impérial and a glass of Rosé Impérial. VISIT GRAND VINTAGE €38/person Tour for 45 minutes followed by a comparative tasting between Vintage 2008 and Vintage Rosé 2008. The interpretation of the "Cellar Master" of this vintage is very specific. PRIVATE VISIT GRAND VINTAGE – WITH PREVIOUS APPOINTMENT €76/person
Visit of an hour followed by 30 minutes of tasting of the Salon de Añada 2008 White and Rosé 2008 Children under 18 years  €10/person (No tasting) Between 10 and 17 years FREE (No tasting)
Planning a trip to Champagne France? Have you already been? Let me know in the comments!
PIN IT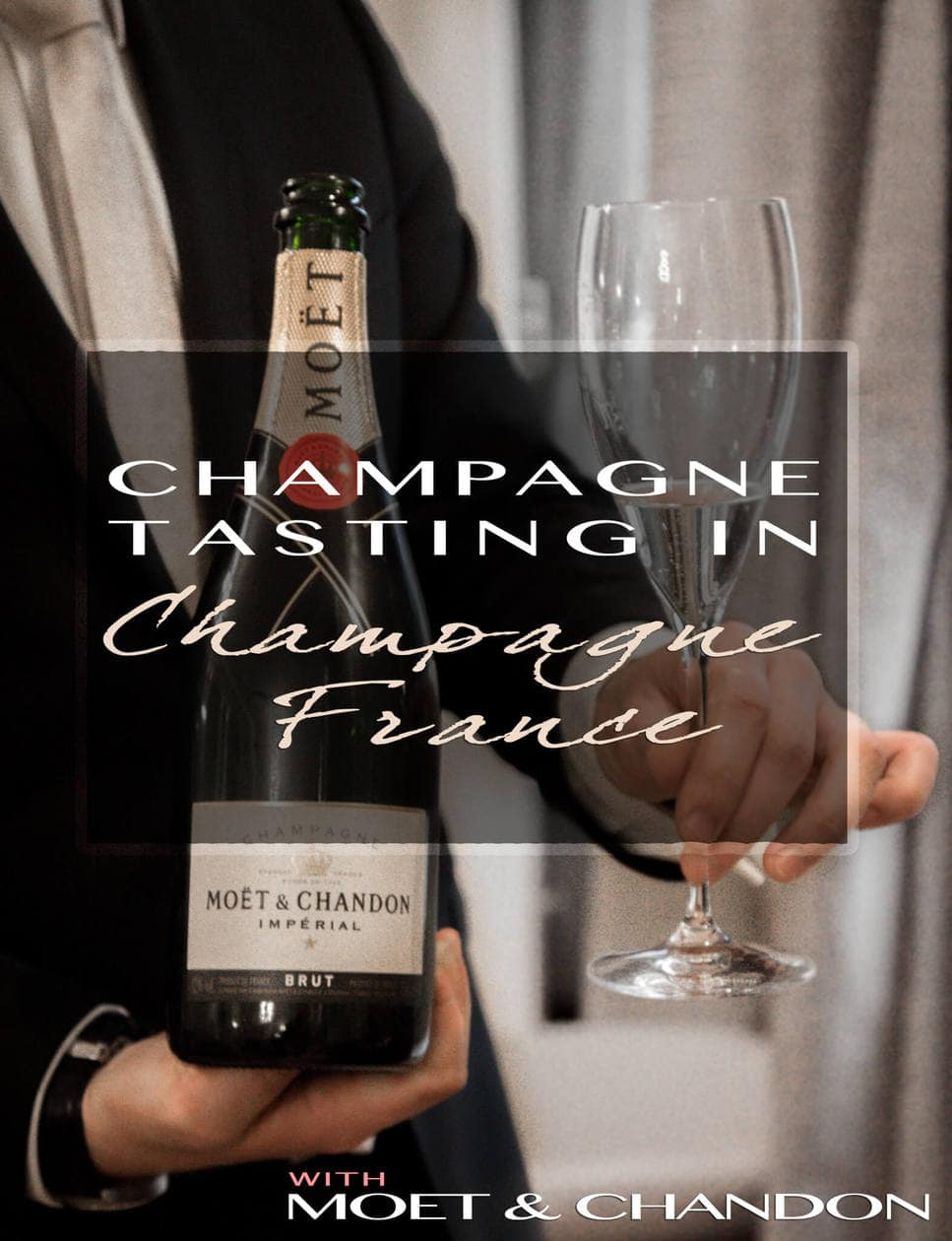 Disclaimer: We received a complimentary tour but as always, all opinions are my own.