There are three things I actively seek out when traveling: a killer view, great food and strong drinks. Cave Bar Dubrovnik checks all of these boxes.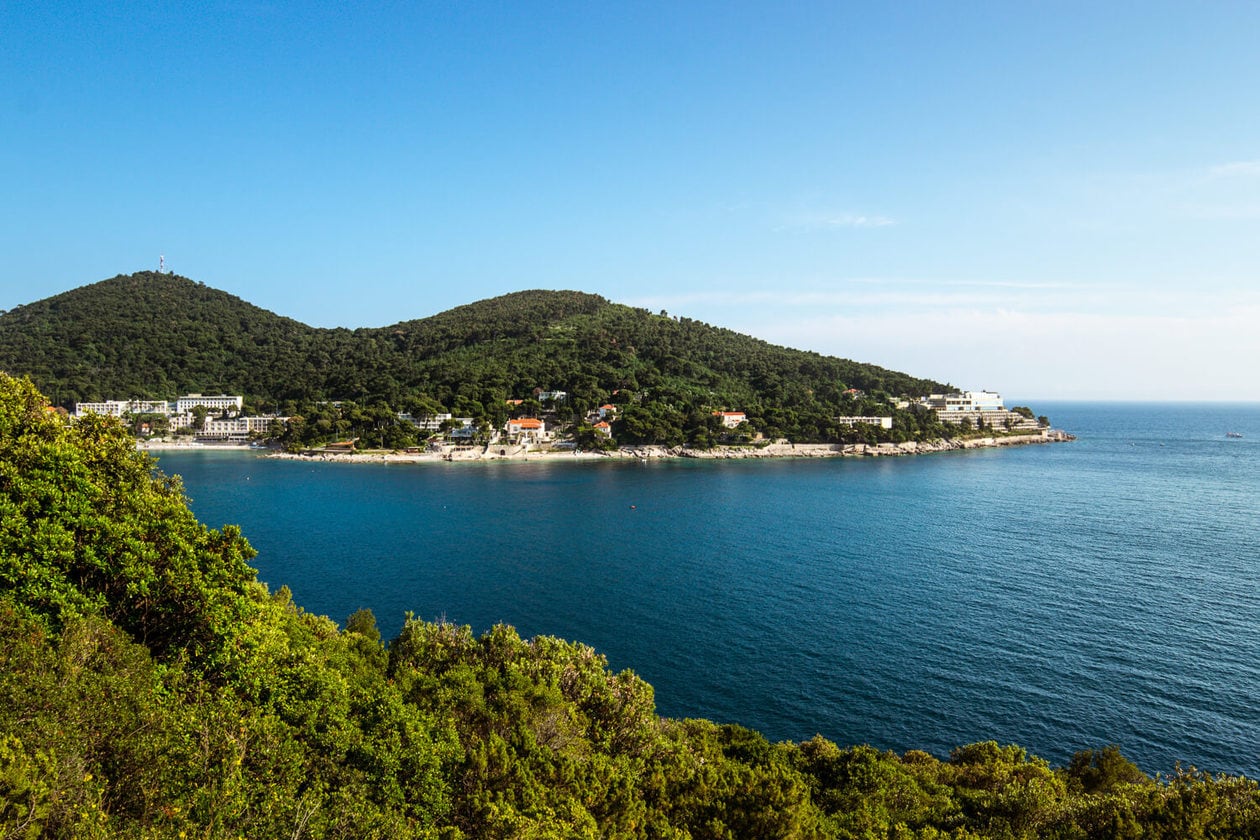 I originally sought out Hotel More because I was intrigued by their underground cave bar. We've been hanging out in a lot of caves this year, so it only felt natural to continue the trend. Hotel More is located on the peninsula of Lapad, a short 2 mile (3.5km) bus ride from the city center. It's a perfect, peaceful escape from the insanely hectic Old Town.

When you arrive at the hotel, it doesn't look like anything too special from the outside. The front desk clerk will give you turn by turn directions which will lead you to the bar. You'll need to take two separate elevators, and it feels kind of like a treasure hunt as you make your way down. When the 2nd elevator doors open, you'll find yourself inside of a natural cave.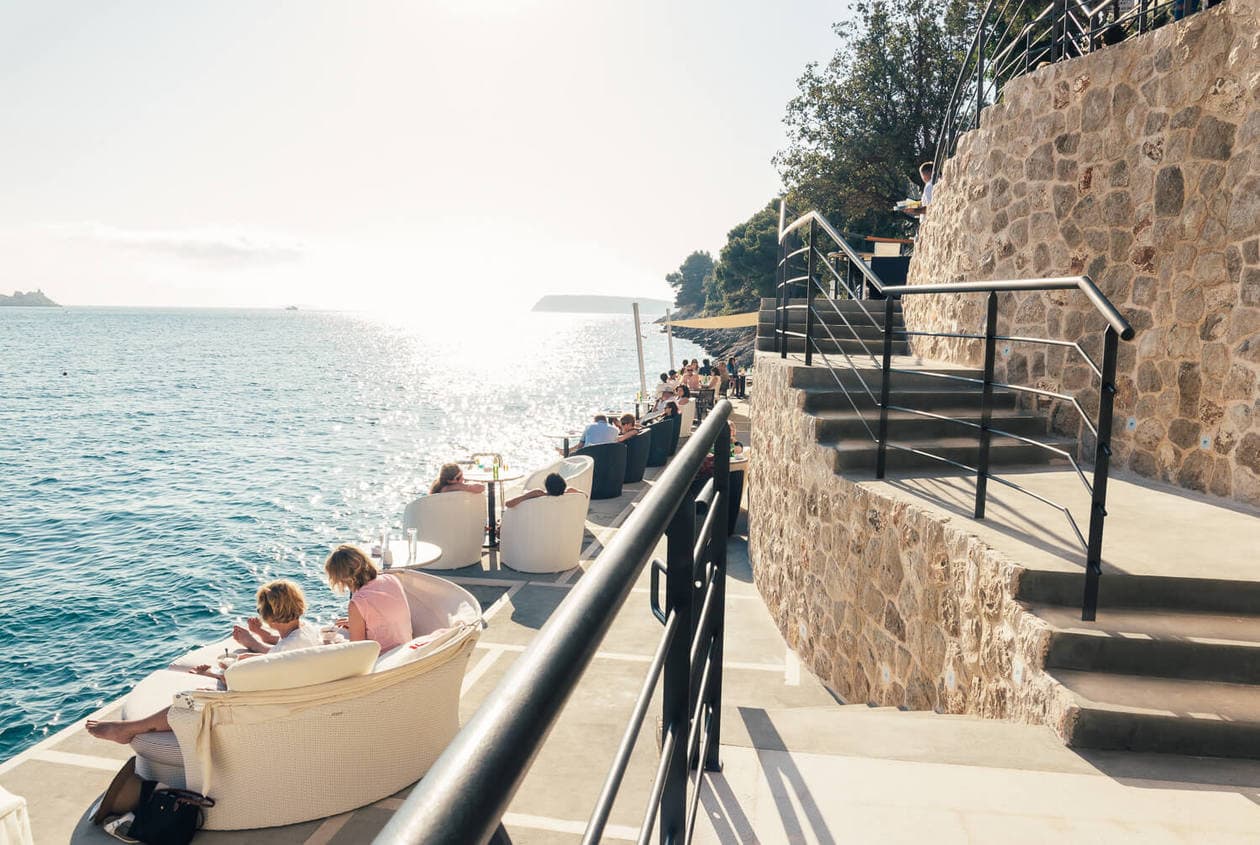 To be honest, the cave bar was pretty cool but it only held my attention span for roughly 2.5 seconds because right outside the door, I could see water. Turns out, best part of this bar is actually beyond the cave..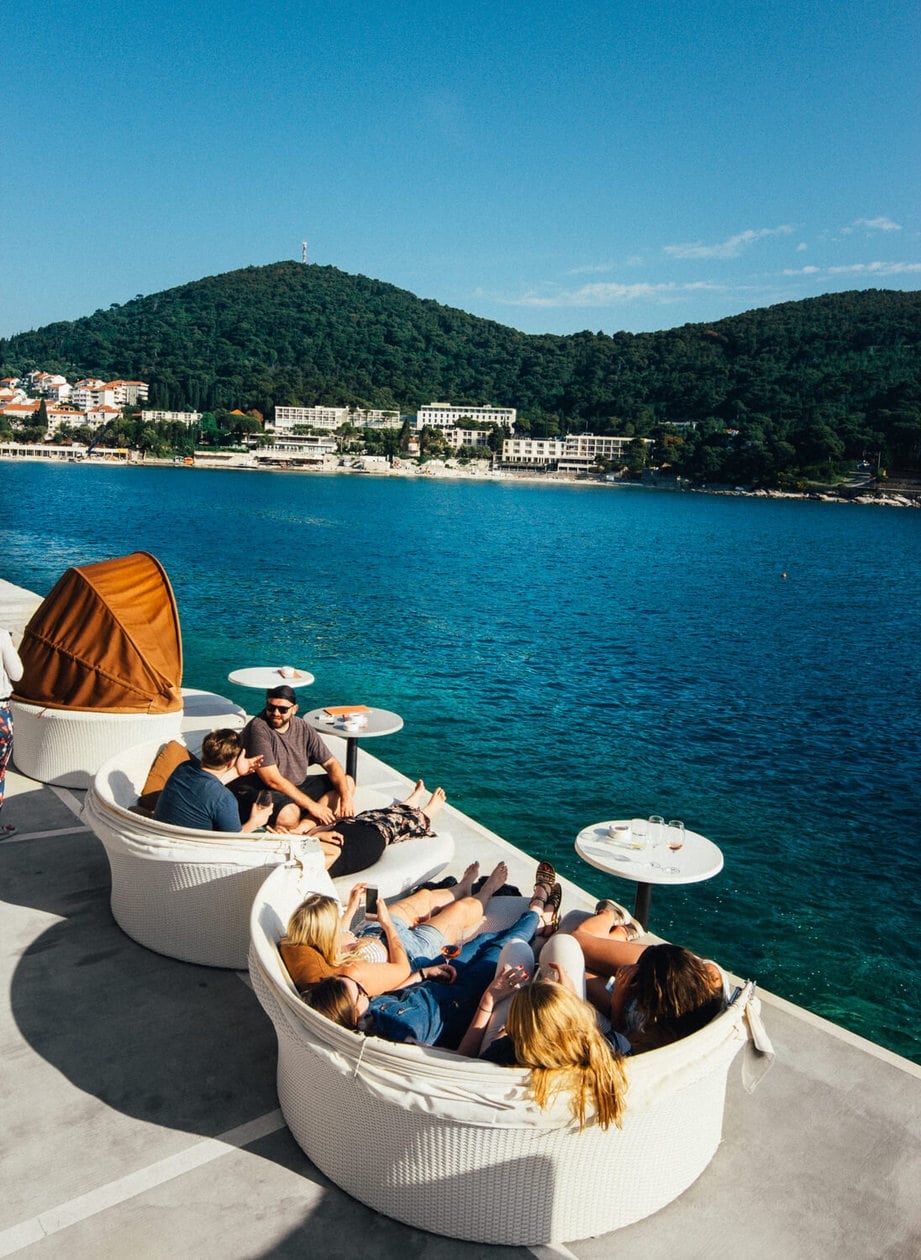 Cave Bar Dubrovnik has it's own beach bar! White sun chairs and day beds line the edge of the turquoise water. It's a picture perfect place to lose track of time. The water was still a little cold (in May) so we didn't swim, but they have steps which lead into the water if you'd like to.
Note: The waitresses told us the sun bed was $60 to reserve but she never ended up charging us.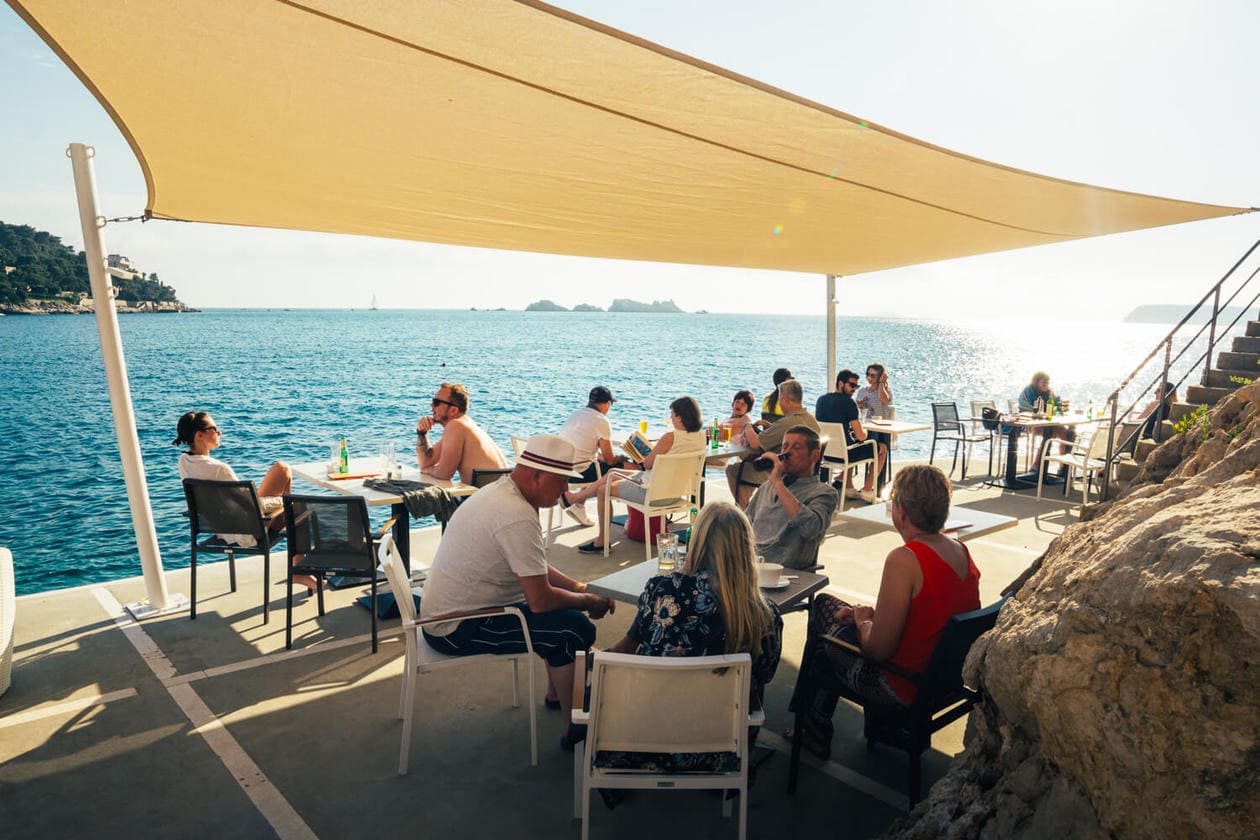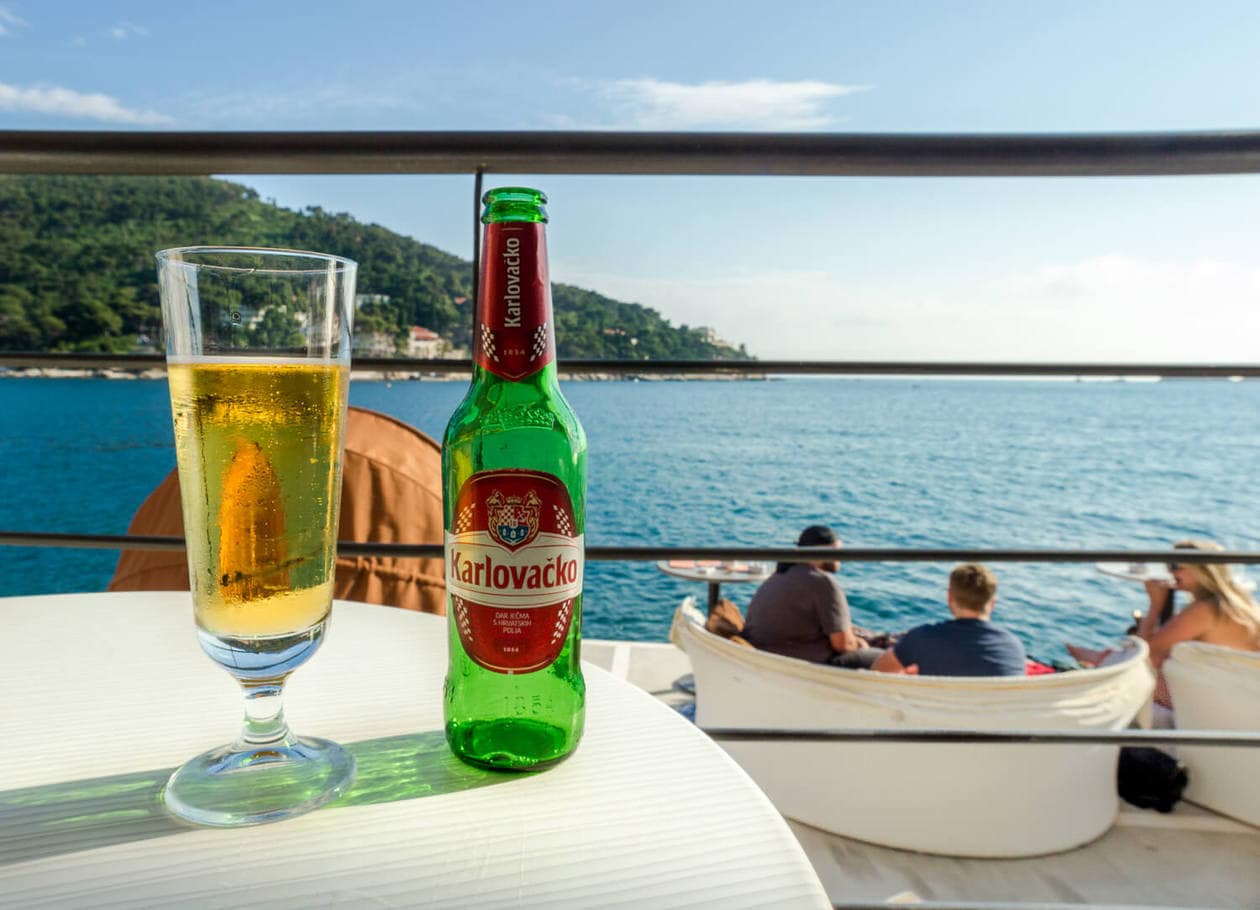 We're in Croatia celebrating Nick's 30th birthday and this was the perfect place to cheers the start of our trip. There's a full bar inside the cave, and one outside on the deck as well. Drinks were moderately priced with beers and wine costing around $5 USD each.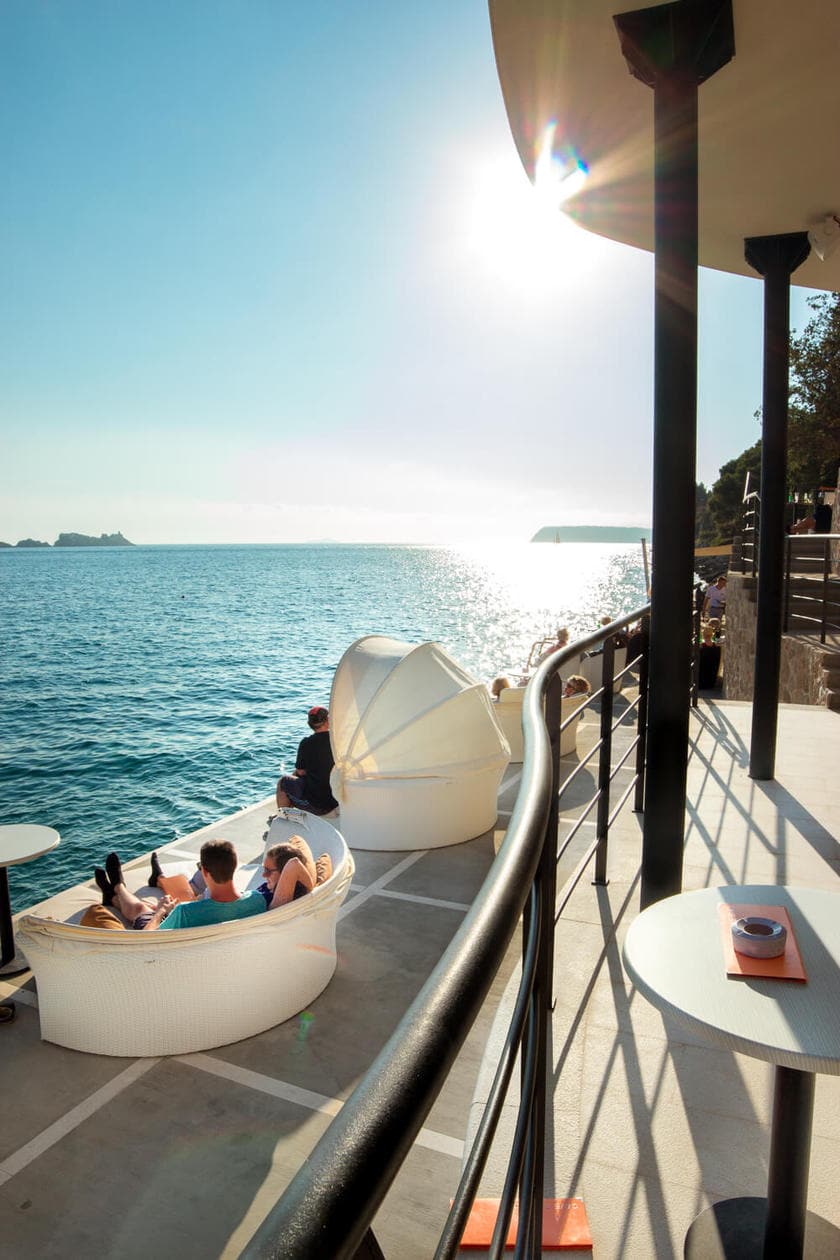 Restaurant More Dubrovnik
A few floors above Cave Bar Dubrovnik is Hotel More's restaurant. They have phenomenal reviews on TripAdvisor so after a few drinks at the bar, we headed upstairs for dinner.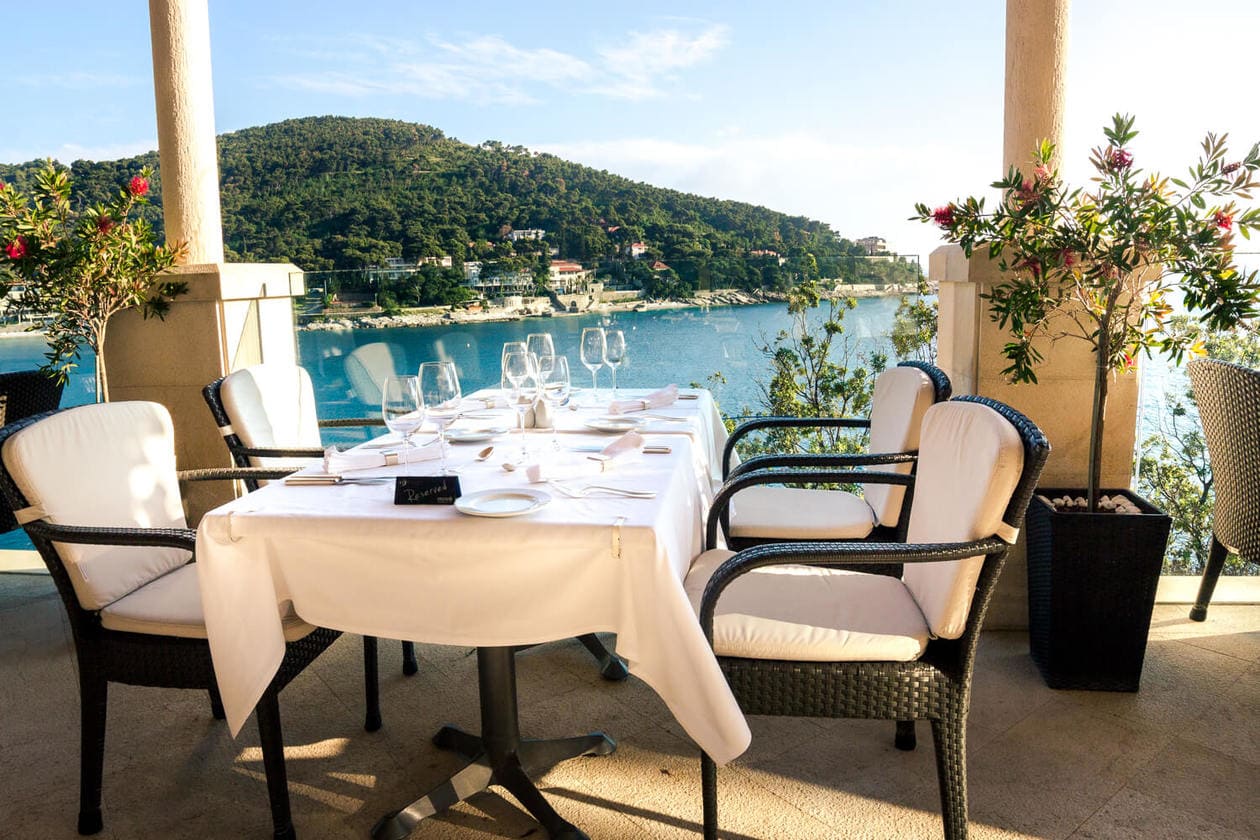 I cannot say enough good things about this restaurant.
At home we eat mainly vegetarian, but when we travel, we like to try the local cuisine even if it's meat based. Croatian food is a lot of seafood so I ordered the tuna steak and Nick got the sea bass. This meal ended up being my favorite from our entire trip. The service was fantastic and the view couldn't have gotten any better.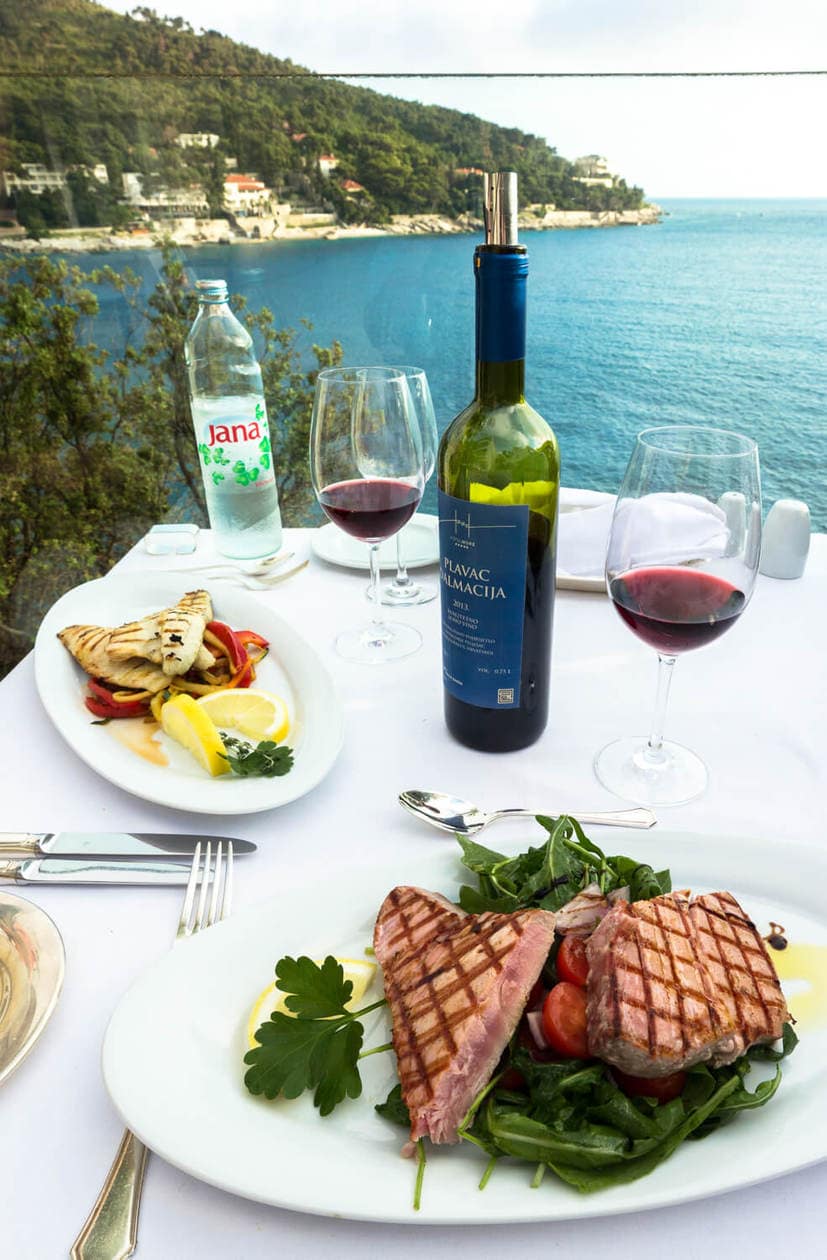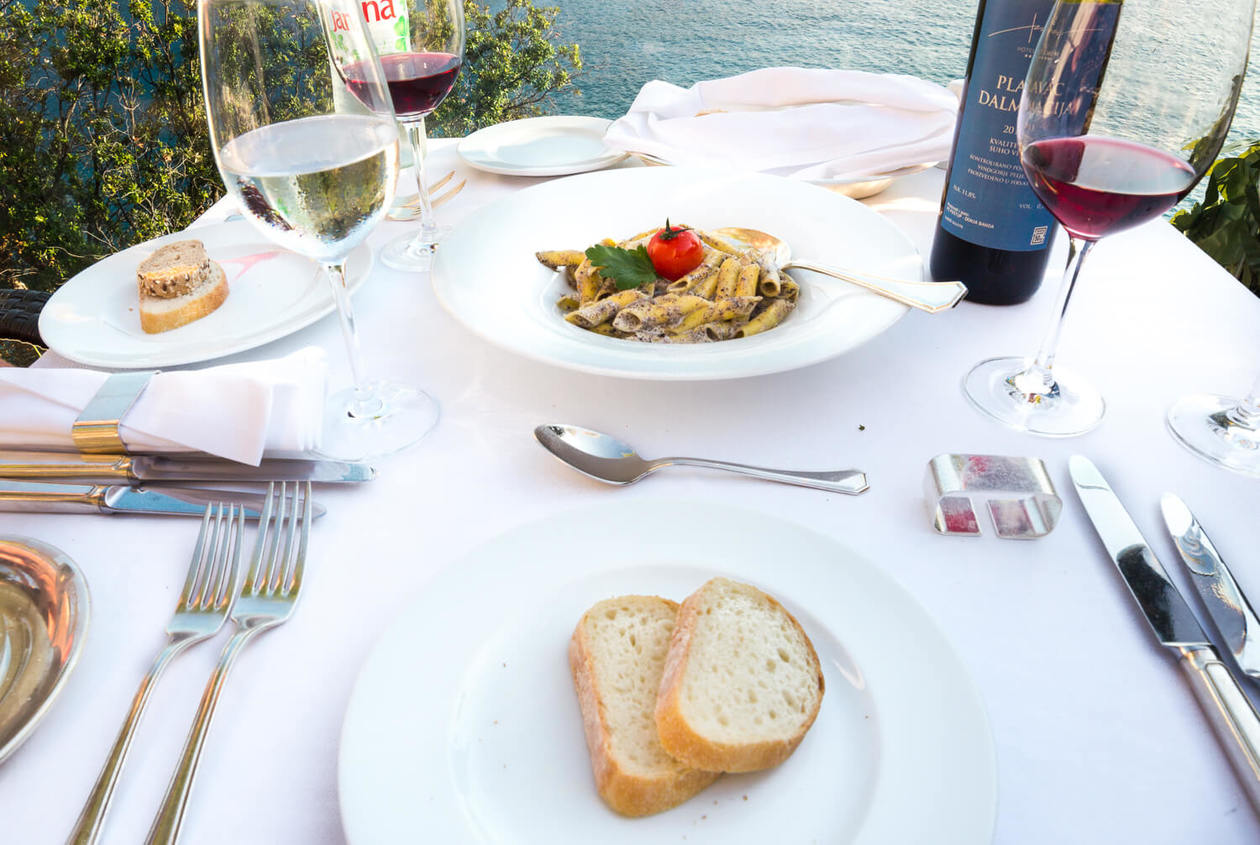 I have actual dreams about the Istrian Noodle appetizer with truffle oil.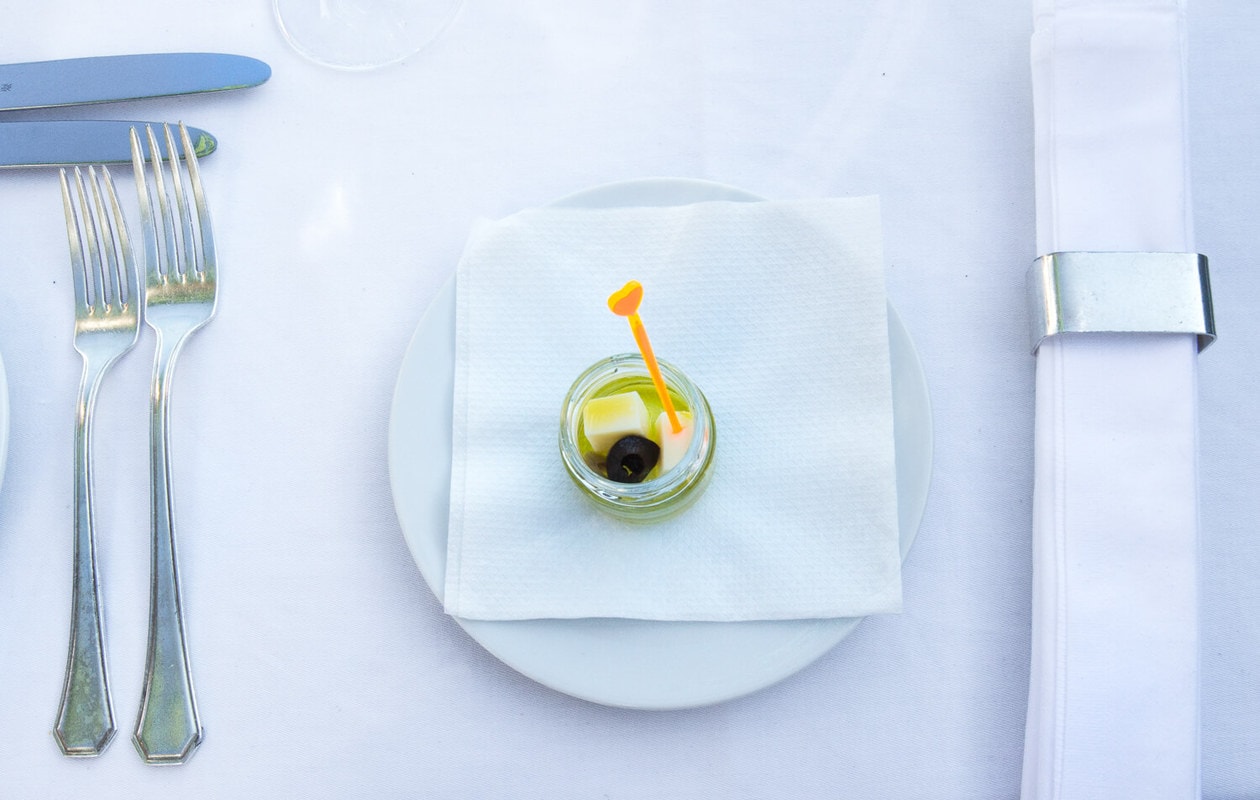 A complimentary starter. Cheese and olives in oil.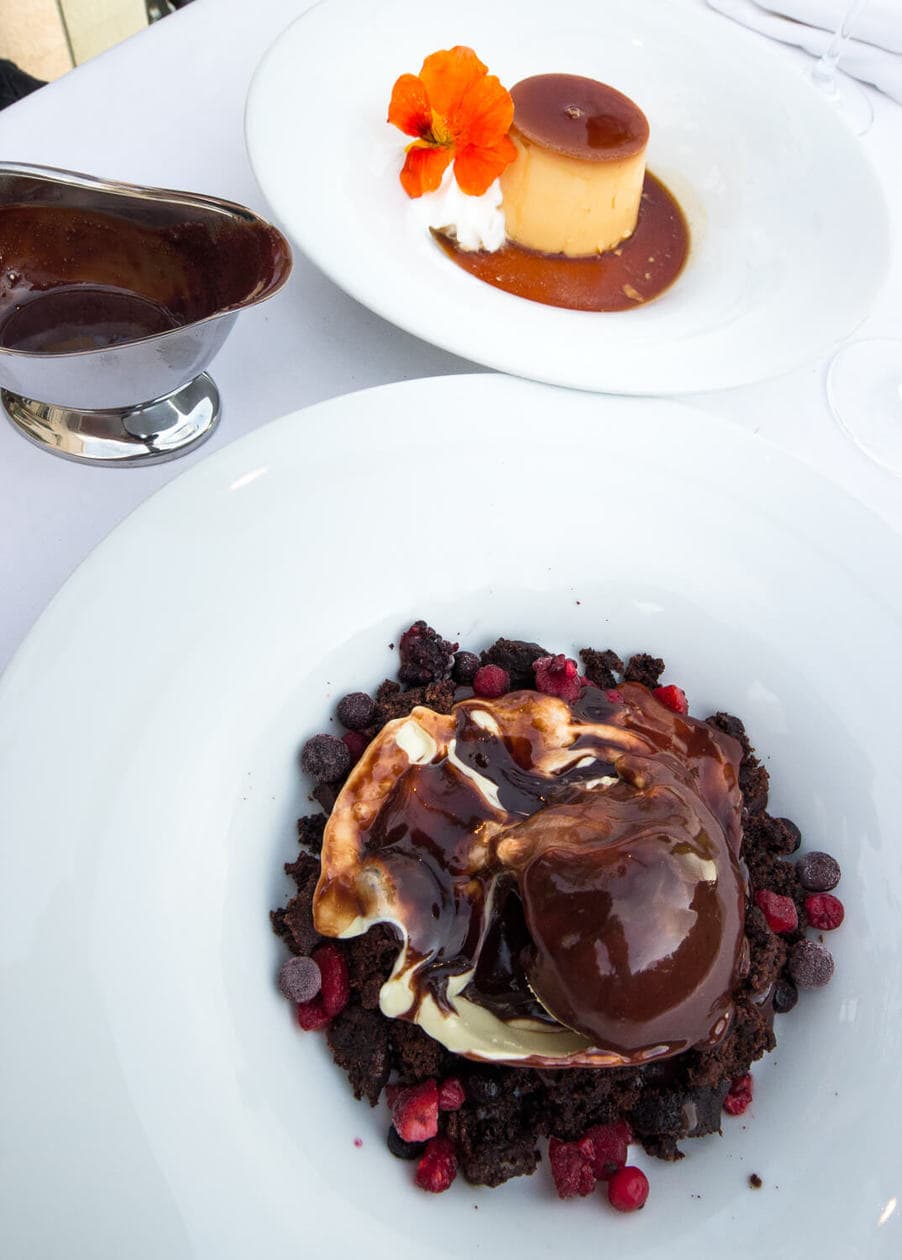 The creme brulee was good but the "chocolate bomb" with forrest berries blew it out of the water.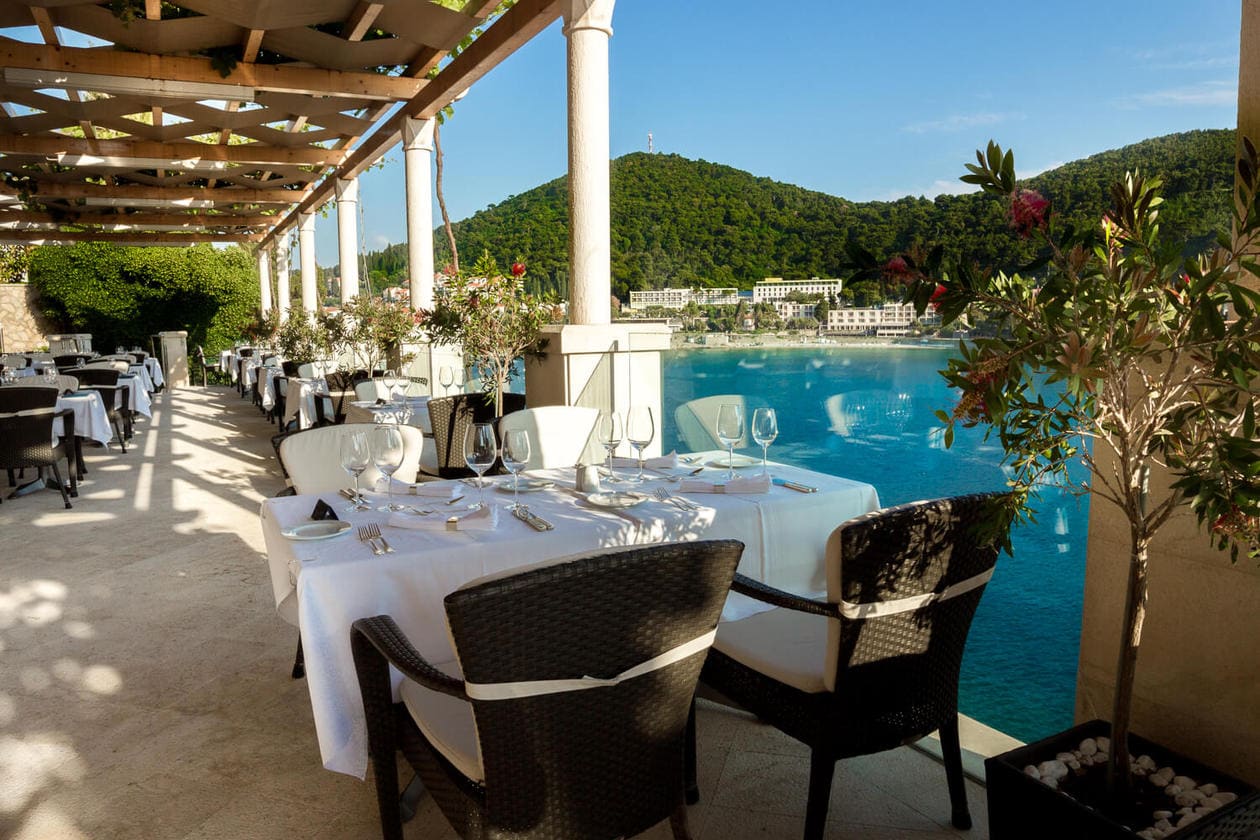 The meal wasn't cheap but it was very reasonably priced for what we ordered (also considering that the restaurant is located inside of a hotel). We ordered a bottle of wine, an appetizer, 2 entrees and 2 desserts and it ended up being $107 USD before the tip.
Sunsets at Cave Bar Dubrovnik
We ended up returning to Hotel More to watch the sunset one more time during our last night in Dubrovnik. We grabbed one of the sun beds and spent a few hours drinking rose and talking.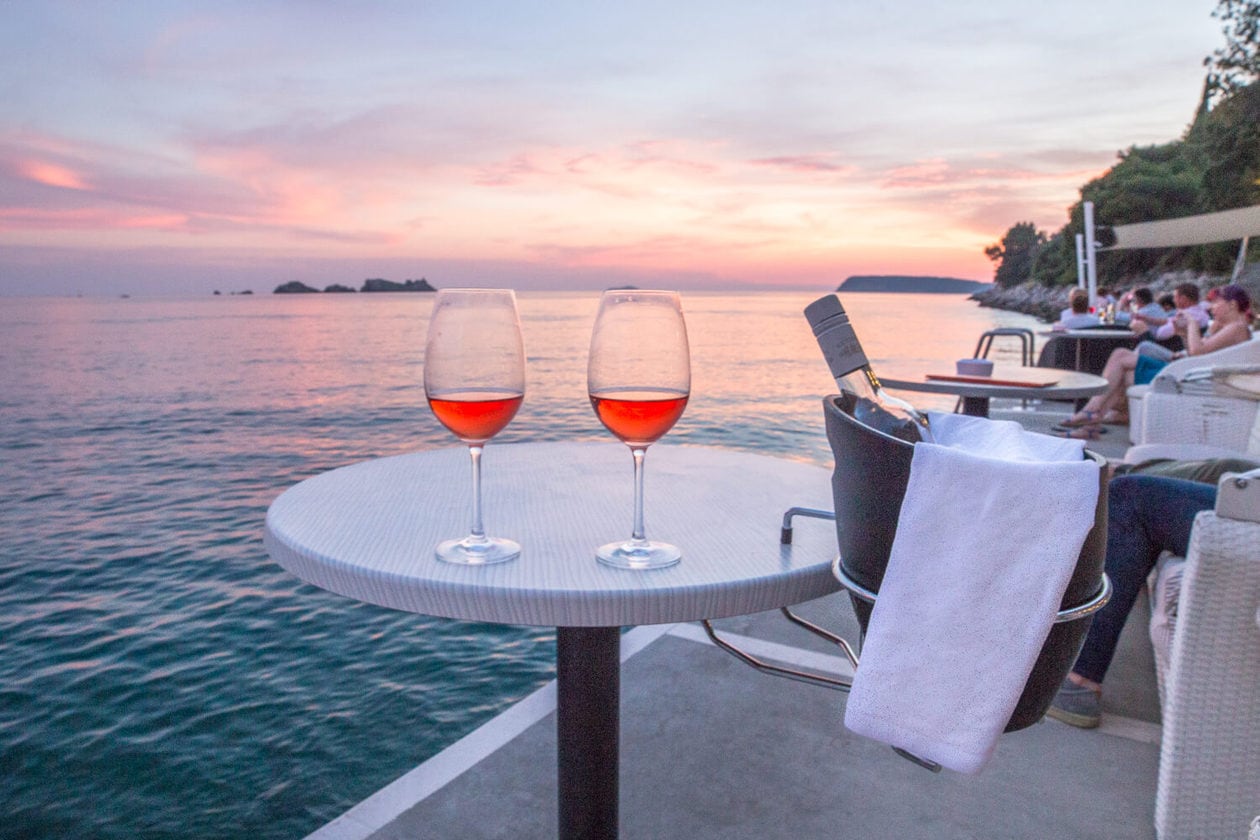 Our first and last and last evenings in Croatia were spent at Cave Bar Dubrovnik, and many of my favorite memories from our trip were made here. If you have the time, I highly recommend making your way to Lapad for a few hours to experience it.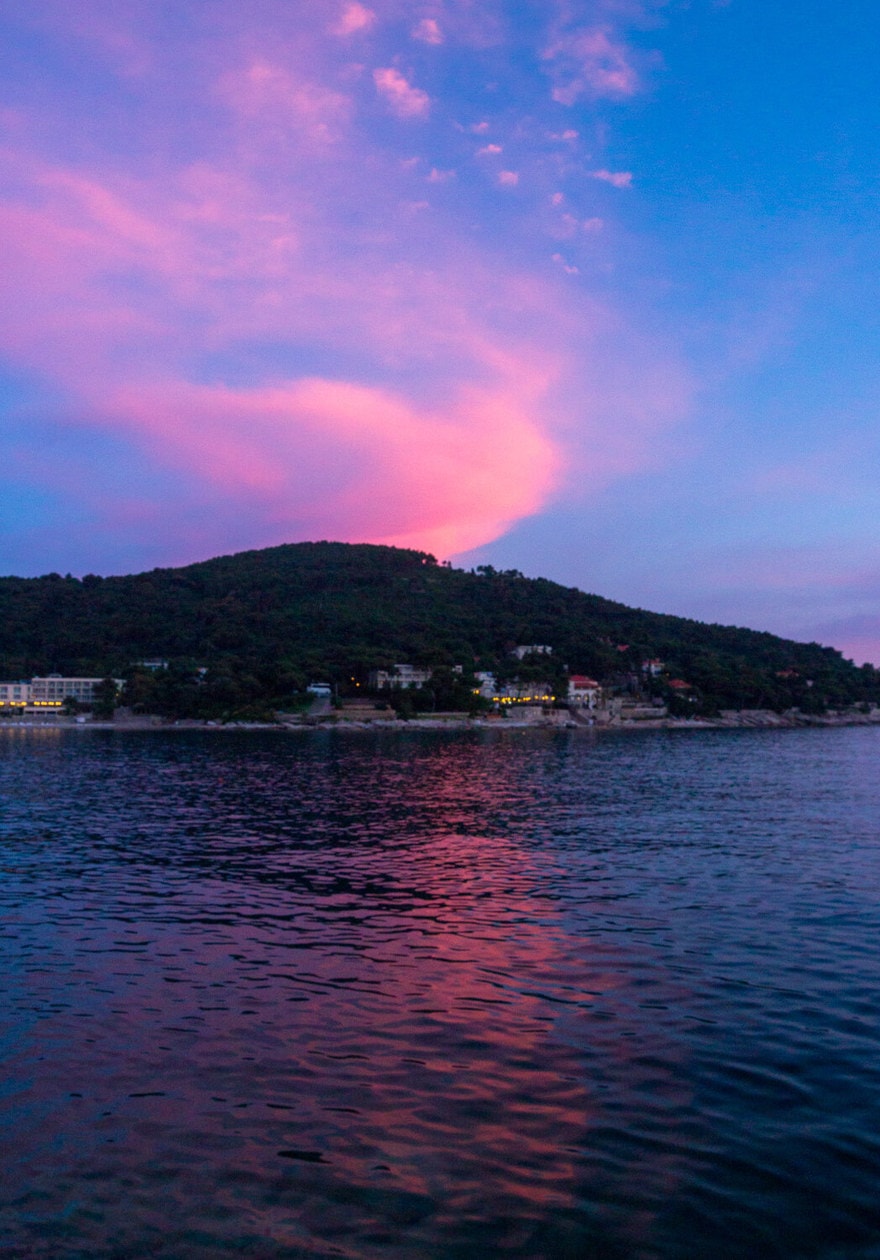 How to Get to Hotel More & Cave Bar Dubrovnik:
Public Transportation: From the Old Town, take bus number 6 toward Babin Kuk.
The #6 bus runs every 10 minutes and the ride takes 10-15 minutes. Bus tickets cost 12,00 kunas and are valid for one hour.
Uber also runs in Dubrovnik and Hotel More has wifi throughout the hotel, so it's easy to call a ride.
Cave Bar More is open from April 1st till November 1st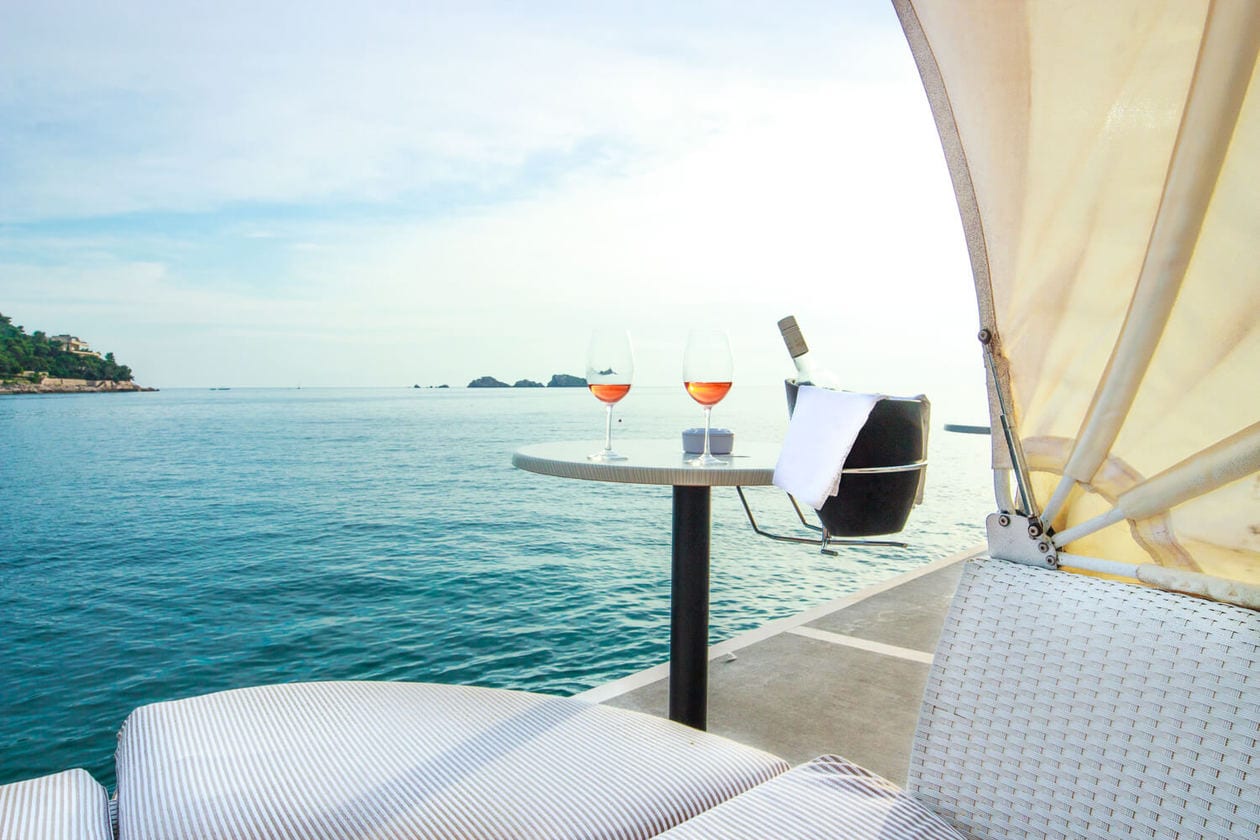 Hotel More
Ul. kardinala Stepinca 33, 20000
Dubrovnik, Croatia
Click here to book a room at Hotel More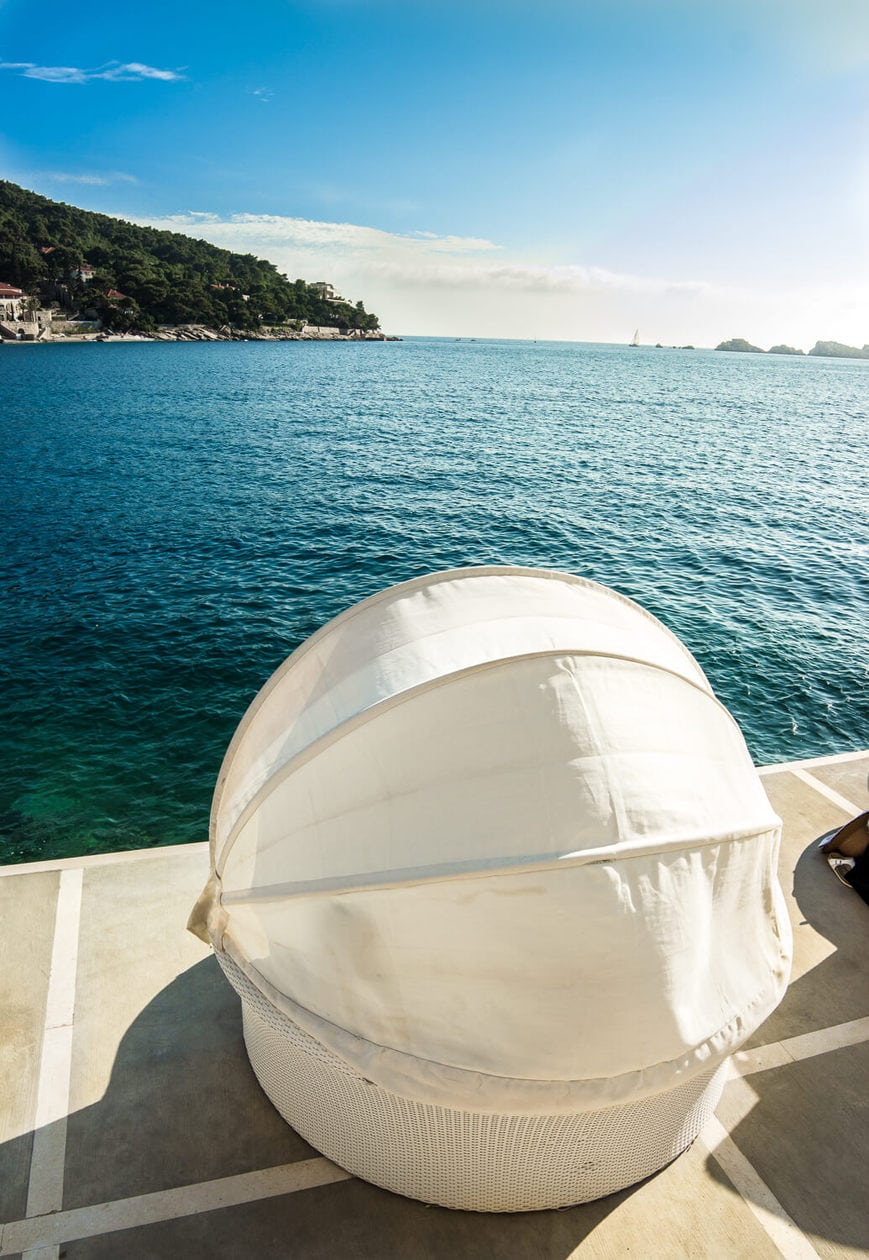 ---
PIN IT

Disclaimer: This is not a sponsored post. This post does contain affiliate links.