Have you ever loved a place so much, while simultaneously avoiding it at all costs? That's how I feel about Old Town Dubrovnik. The first glimpse I saw of the Old City was when we were winding our way around the mountain on the airport shuttle bus. I actually gasped when I saw it. Unfortunately, I'm not the only one awe-struck by Dubrovnik's beauty, as last year over 1 million people visited this jewel of the Adriatic. These types of crowds make you feel as if you're walking around Disneyland, and it's difficult to get a genuine experience. However, it is possible. Keep reading for tips on how to get the most out of your visit to Old Town Dubrovnik.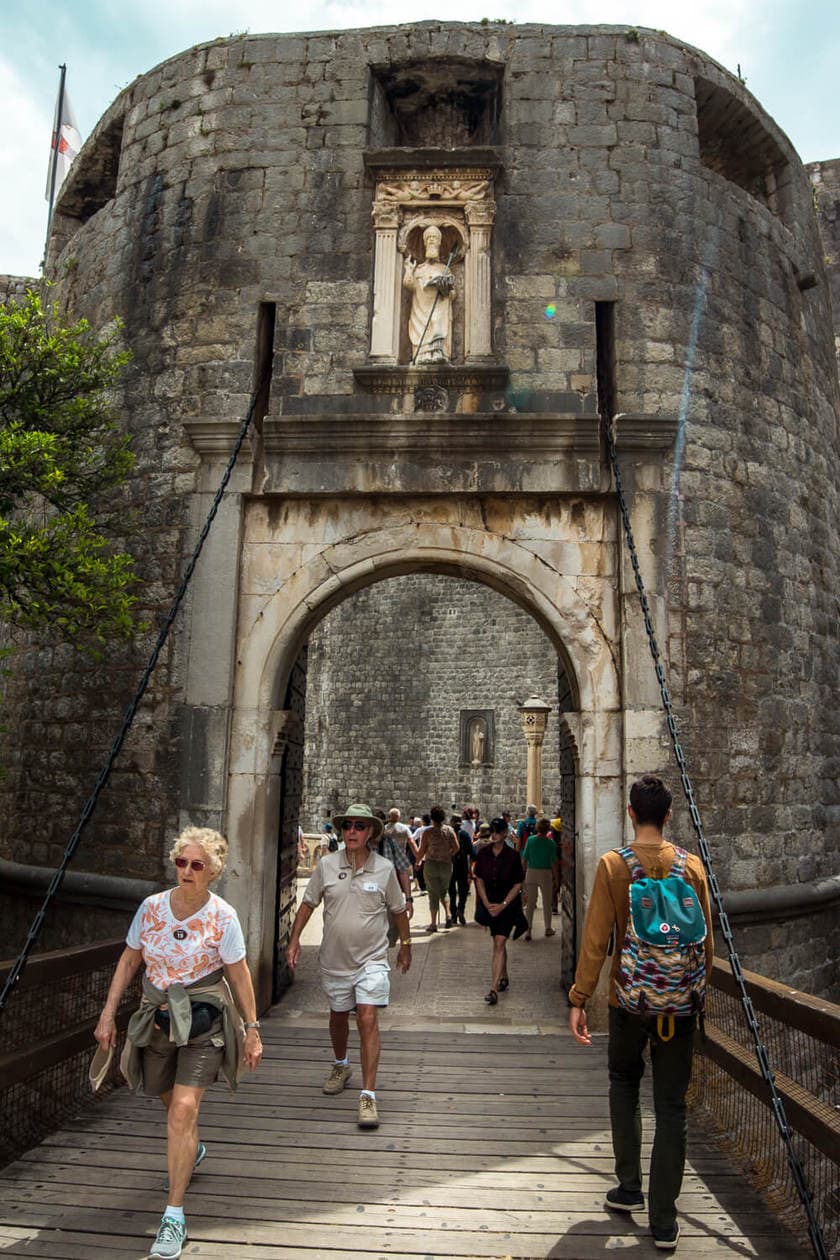 Plan Around the "Cruise People"
Dubrovnik has recently received even more global attention with the popularity of Game of Thrones. As the filming location for King's Landing in the show, fans are clamoring to visit. While on Lokrum Island, we were watching a behind the scenes video about how they film in such a busy place. The producers mentioned picking days when fewer cruise ships are docked. They call them "cruise people," and there are 1,000's.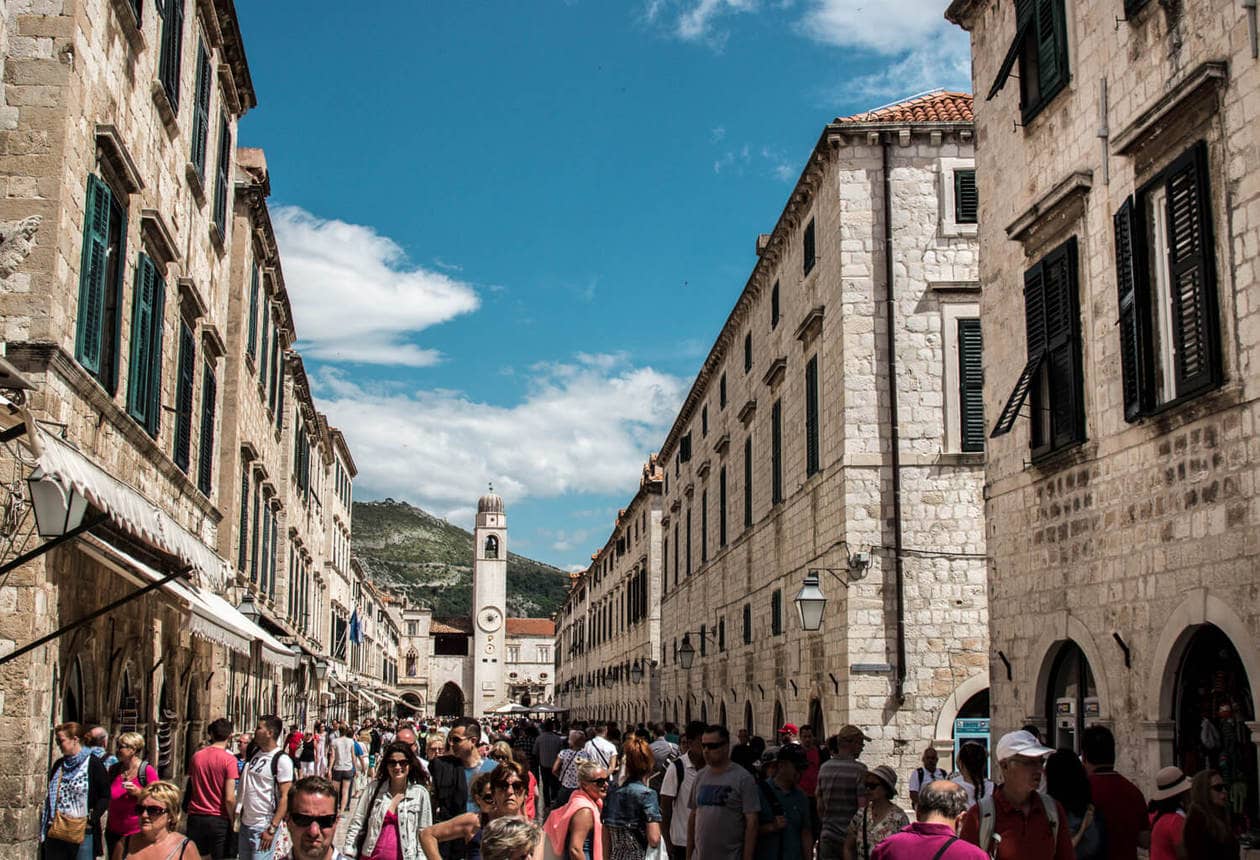 If you're not visiting Old Town Dubrovnik on a cruise, your best bet is to plan your visit around the cruise ship schedule. During the Summer months this may be difficult, but even visiting on a day when 1 ship is docked vs 3 ships will make all the difference.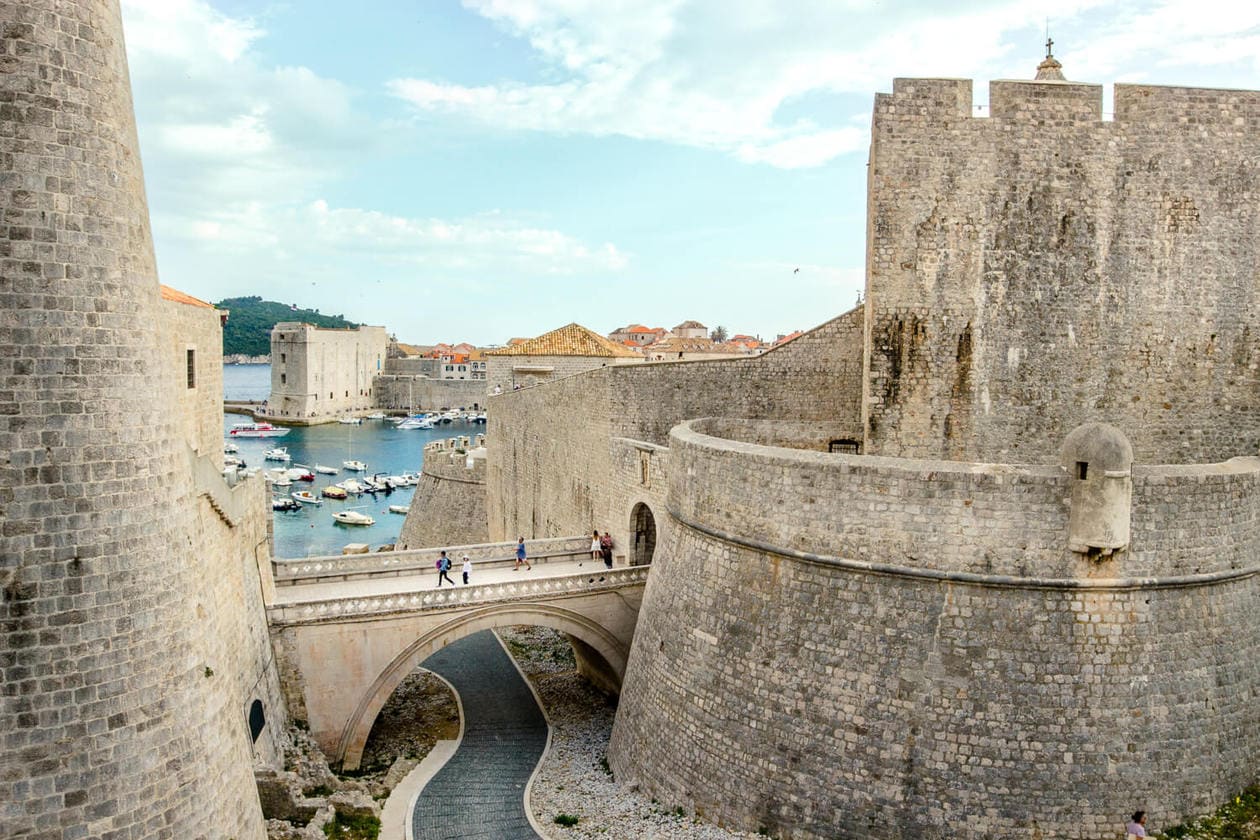 Every morning while in Dubrovnik, we would check the schedule, noting arrival and departure times of the ships. From there, we'd plan our entry into Old Town Dubrovnik. We were lucky enough to get a morning when the ships didn't arrive until 1pm. The city was still busy, but much more tolerable.
Check out this year's cruise ship schedule HERE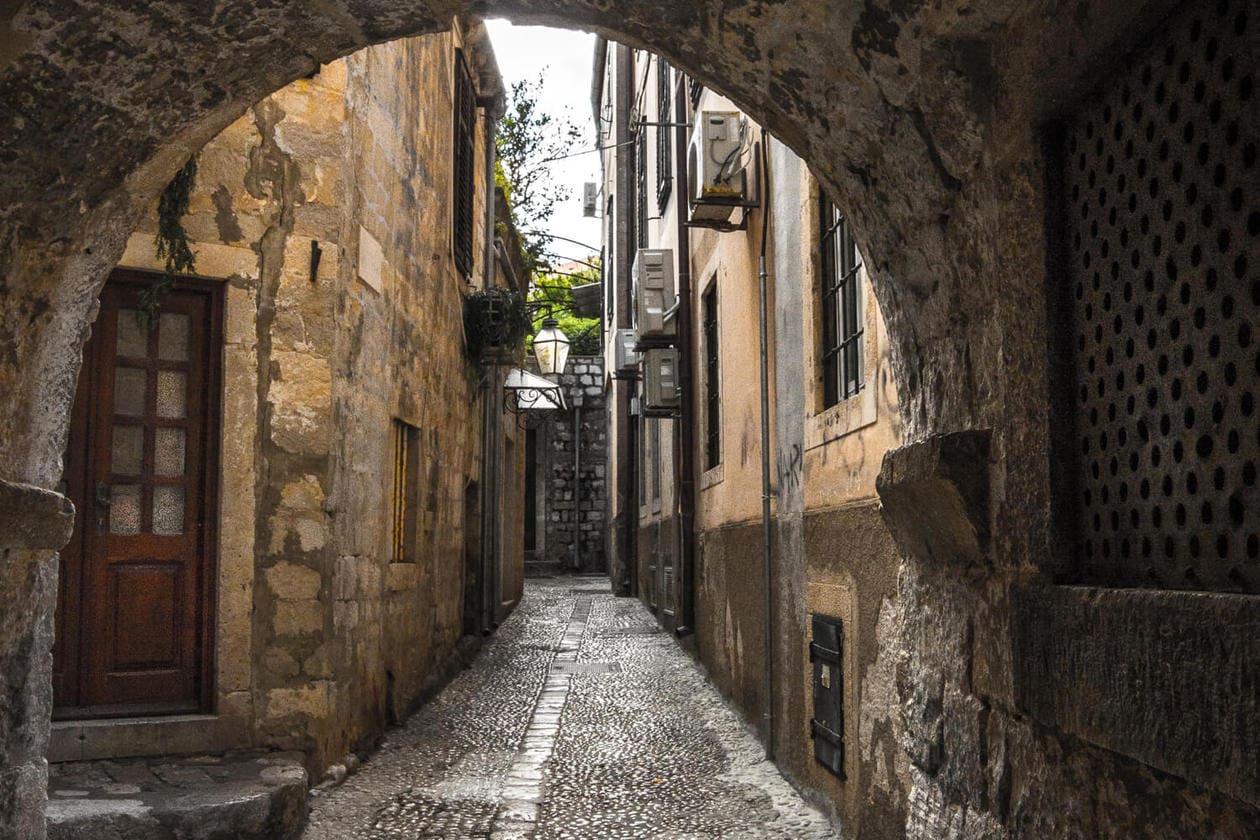 Avoid Peak Season
Visiting Old Town Dubrovnik during shoulder season (period between peak and off peak season) is ideal. This way, you'll still get great weather but the amount of people in town will be significantly less. Shoulder season for Dubrovnik is April-May and September-October.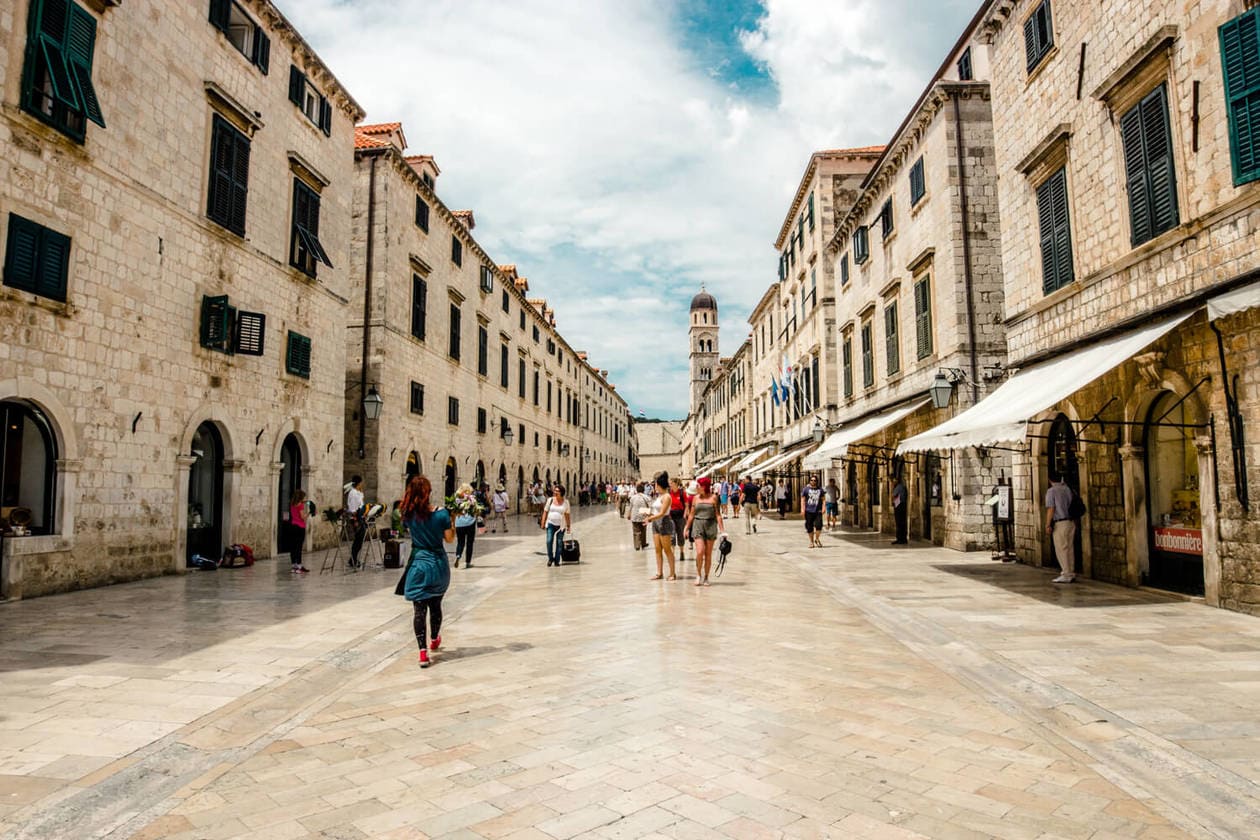 We visited in May and while it was definitely busy, we were able to work around the crowds.
Go Off the Beaten Path
During any given time of the day, the Stradun (the Dubrovnik Old Town main street) is packed with people. Walking shoulder to shoulder with strangers is not my idea of good time so I quickly made a beeline toward the nearest alley.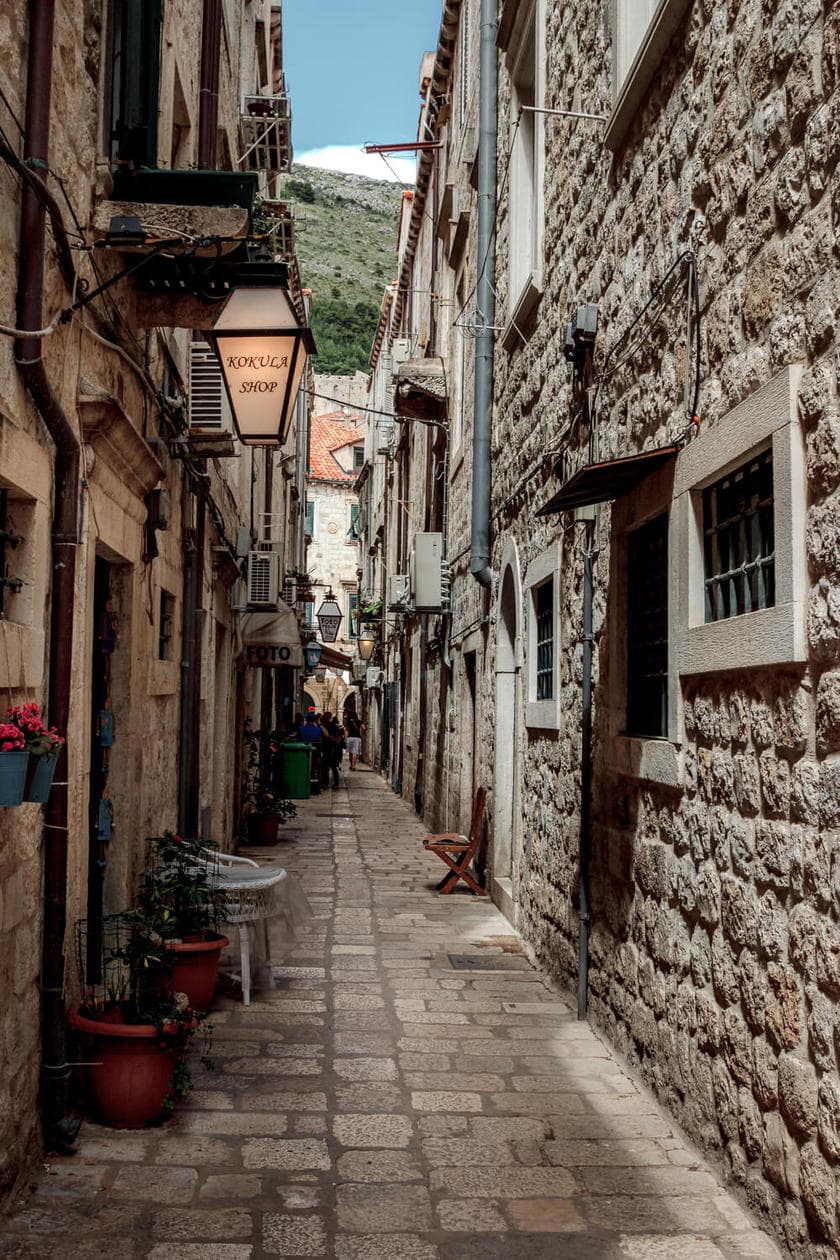 It's amazing how drastically this simple act can cut down on the amount of people you share space with. Most of our time in Old Town Dubrovnik was spent wandering the back alleys and side streets, and I loved it.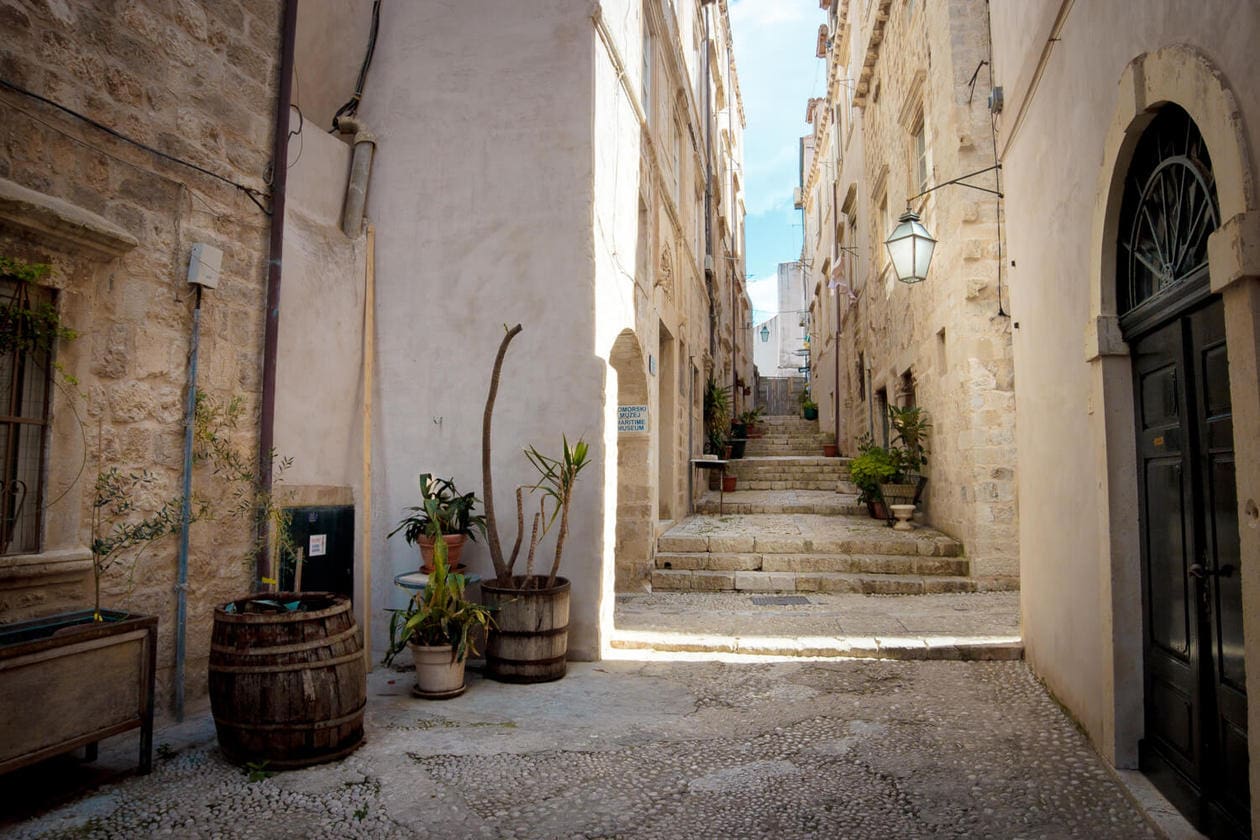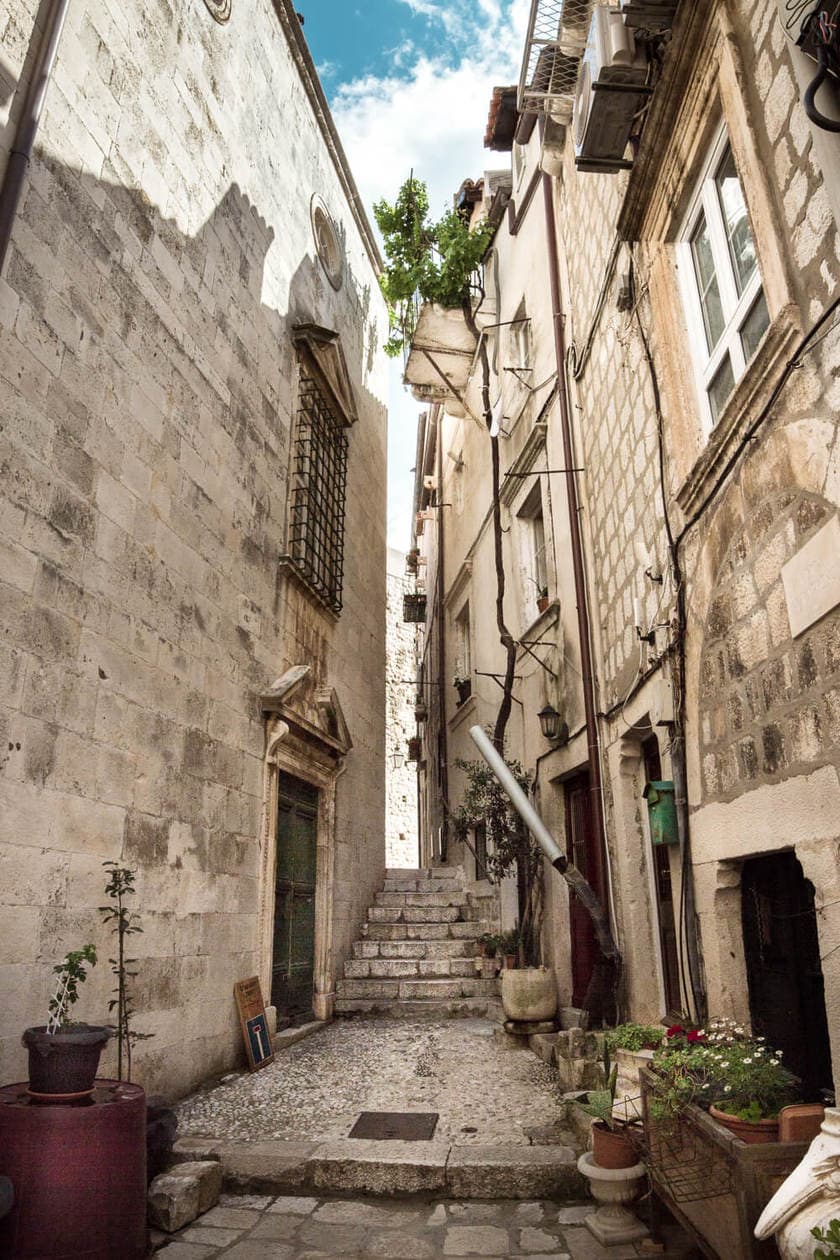 Walk The Walls
Walking the perimeter of the City Walls was my favorite thing to do while in Old Town Dubrovnik. Not only did it offer some of the best views of the city, but there were considerably less crowds.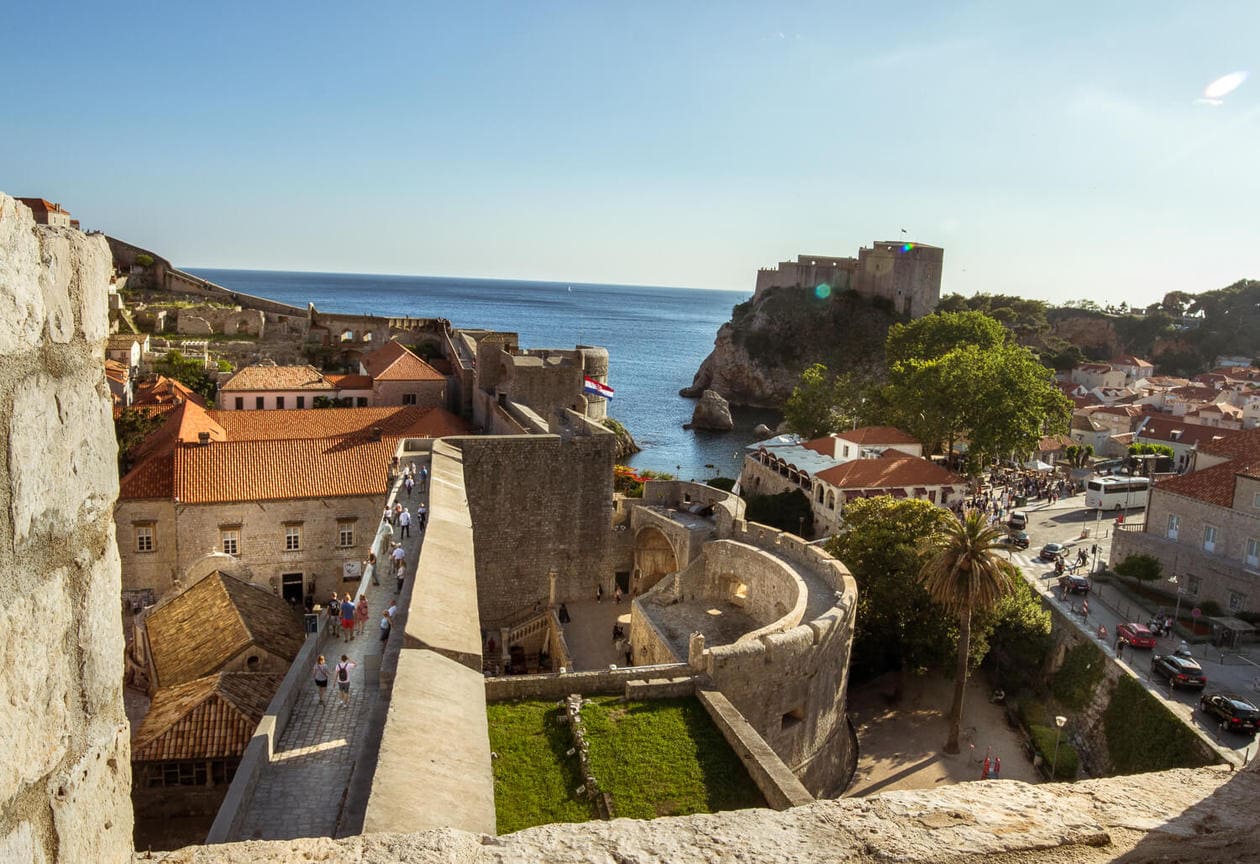 The walls do get busy, but the trick is go either first thing in the morning, or a few hours before they close to cut down on the amount of people up there with you.
Related Post: Walking the Walls of Dubrovnik: A 360° View of the Old City

Visit Early or Late
My goal was to visit Dubrovnik Old Town at sunrise to see it with zero people (like I did in Prague), but jetlag got the best of me. Arriving in the early morning (7am-8:30am) or later afternoon (7pm-10pm) is the next best option.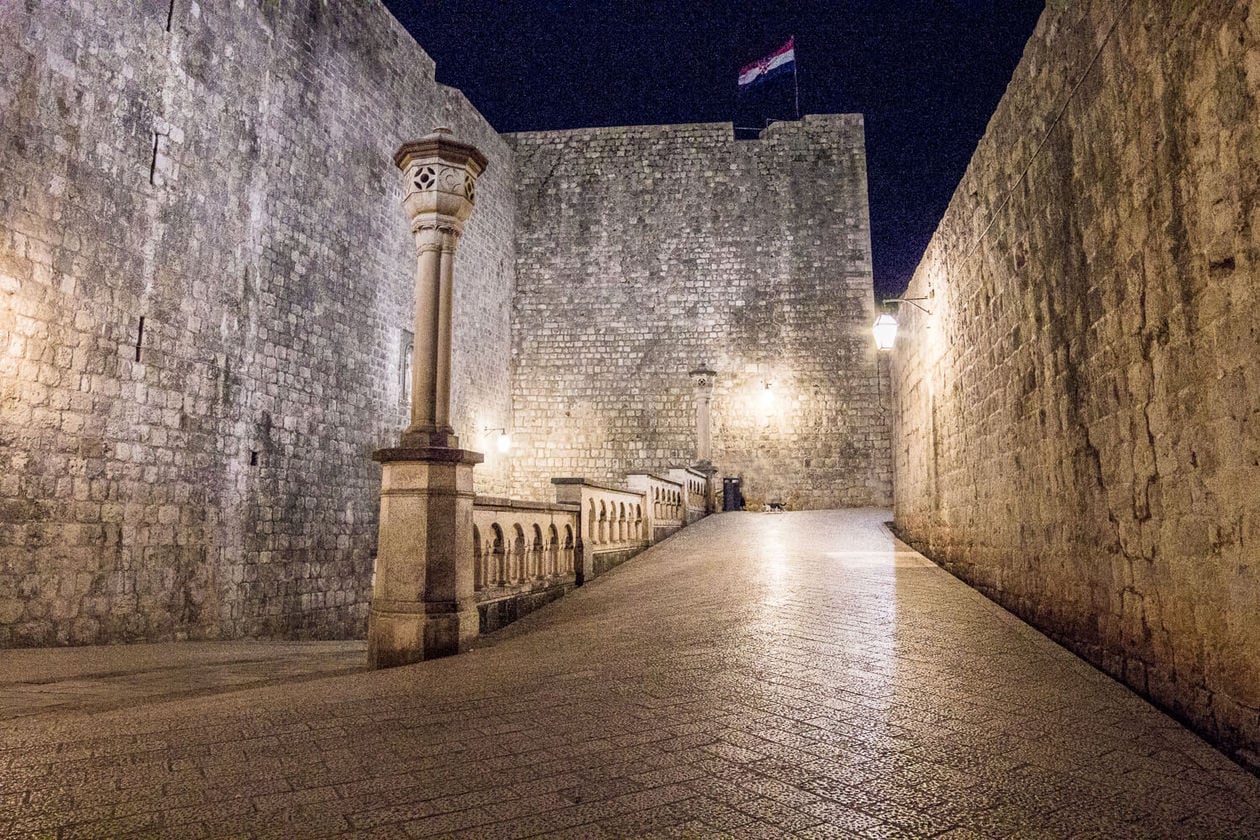 Most cruise ships dock in the mid-morning and depart around 6-7pm. This allows for pockets of time when there are less people in the streets. I especially love morning, but seeing Old Town Dubrovnik at night is a completely different experience as well.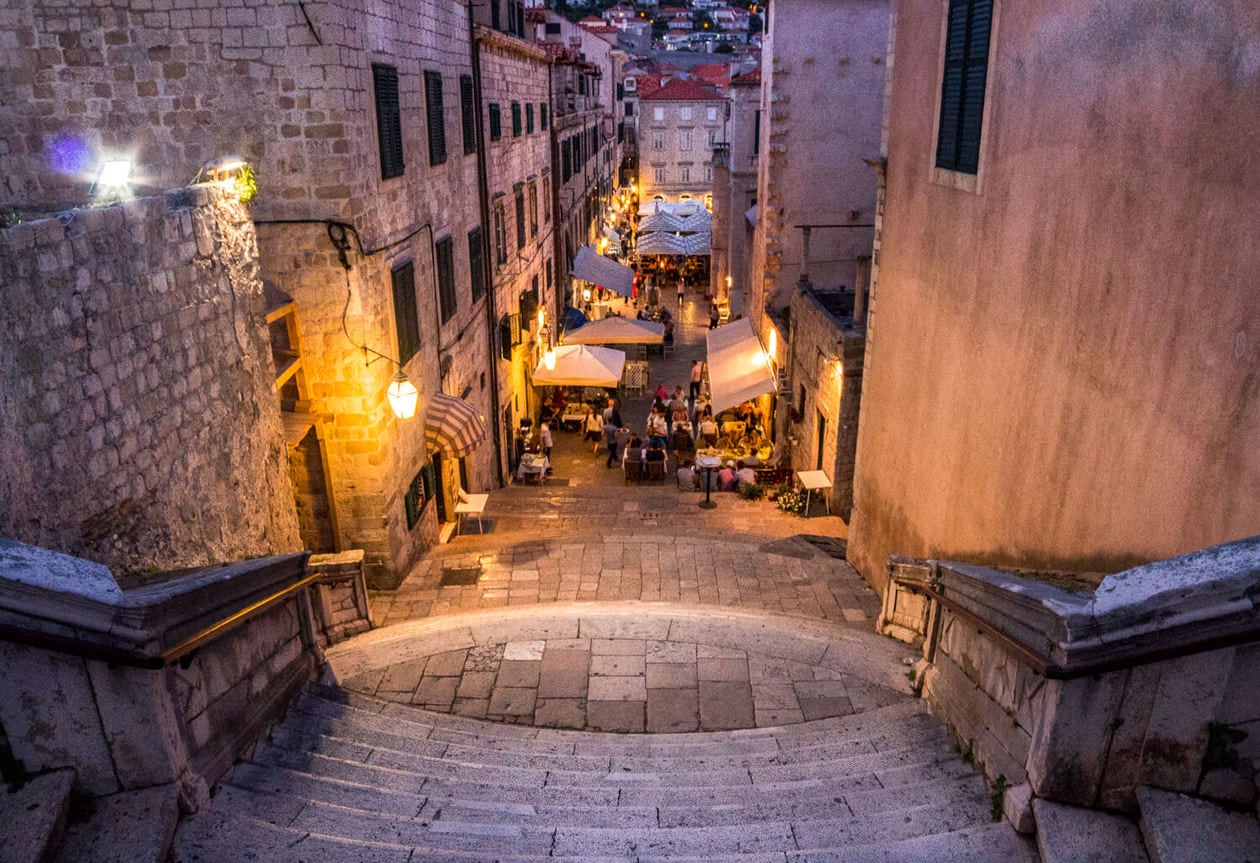 Bonus Tip: Find Solace at the Maritime Museum
Even though there are 10,000's of people walking around Old Town Dubrovnik at any given time, the Maritime Museum will most likely be empty. It's good for a quiet, air-conditioned break but it could quite possibly be the most boring museum I've ever experienced. Only use this tip if you have the Dubrovnik Card and can get free admission..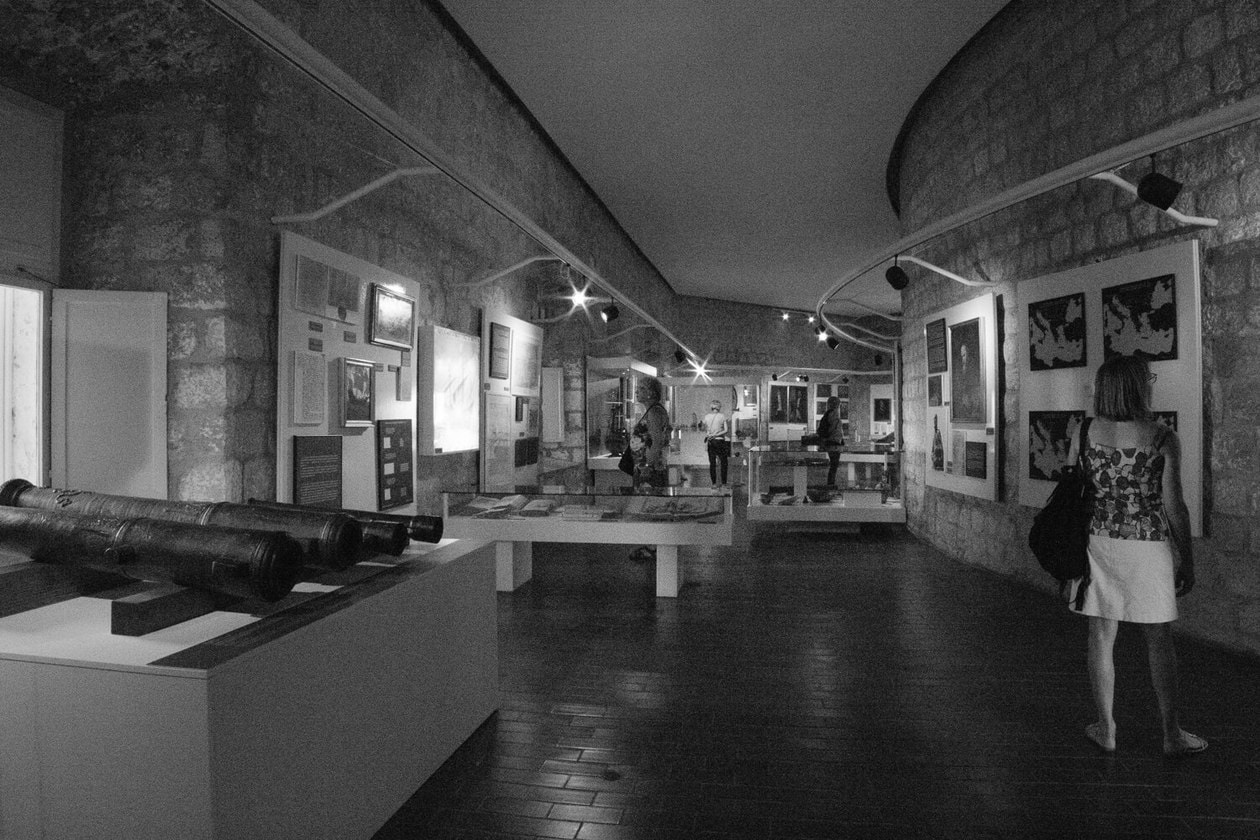 ---
PIN IT