Last month my sister was the guest speaker on a cruise ship sailing from Hawaii to Vancouver. The ship allowed her to bring a guest along, so she asked me to join her on the voyage. When we docked in Vancouver BC, Nick flew out to meet us, and he and I spent the next week uncovering all that the city has to offer.
Nick has been to Vancouver a few times and it was my first time in Canada, period. I ended up really loving everything about the city. Not only is it one of the greenest in the world, but they have the perfect mixture of city and nature environments to explore.
Keep reading to discover things to do, what to eat and where to stay, as well a list of helpful Vancouver tips for first time visitors.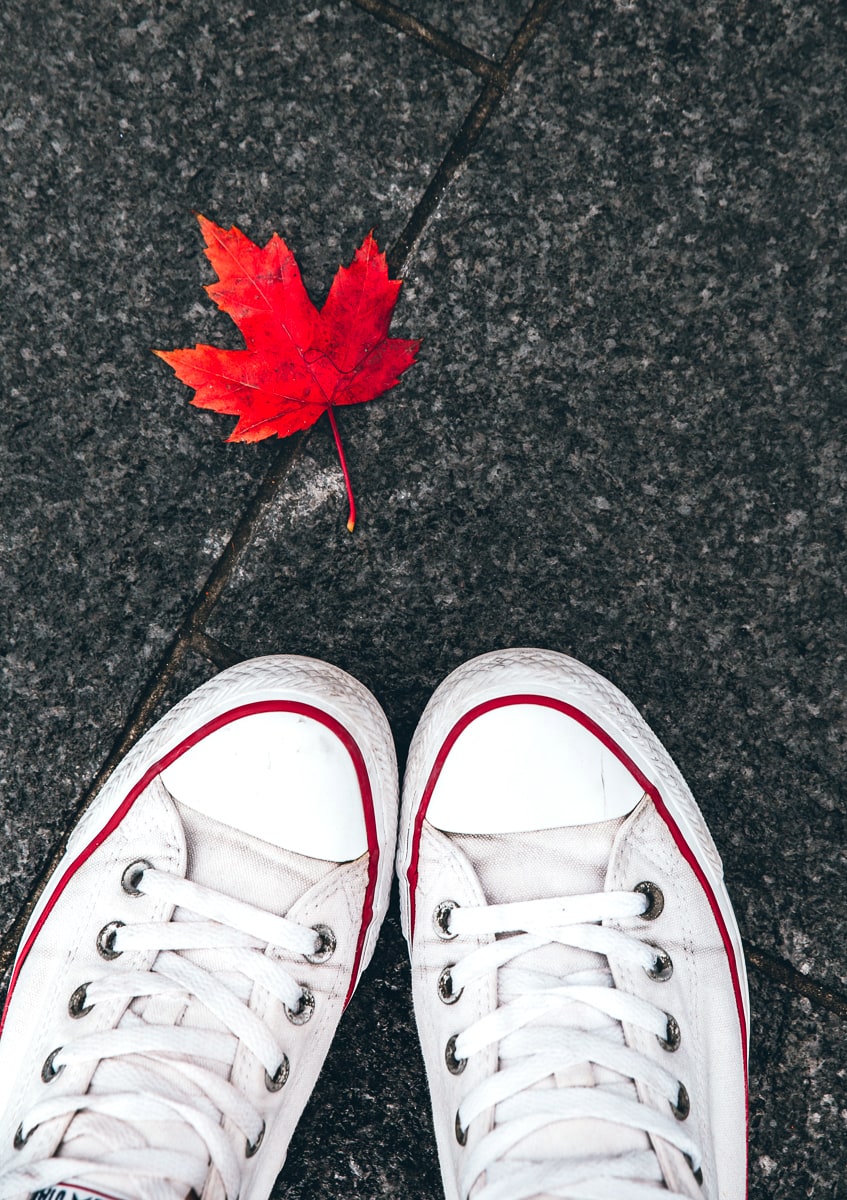 VANCOUVER TIPS FOR FIRST TIME VISITORS
VANCOUVER CURRENCY
The currency in Vancouver BC is the Canadian Dollar (CAD).
1 CAD= .75 USD
1  CAD = .68 Euro
1 CAD = .59 Pound Sterling
1 CAD = 1.1 AUD 
To convert CAD for all currency, click here
VOLTAGE & OUTLET TYPE
The voltage in Canada is 110V / 60 Hz and they use outlet type A & B.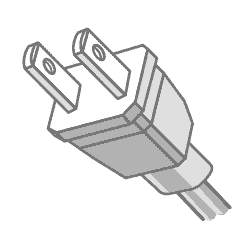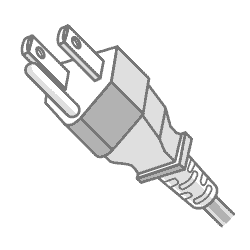 If you are traveling from the United States, you do not need an adapter/converter in Canada.
---
RELATED POST: CAPILANO SUSPENSION BRIDGE PARK // A VISITOR'S GUIDE
---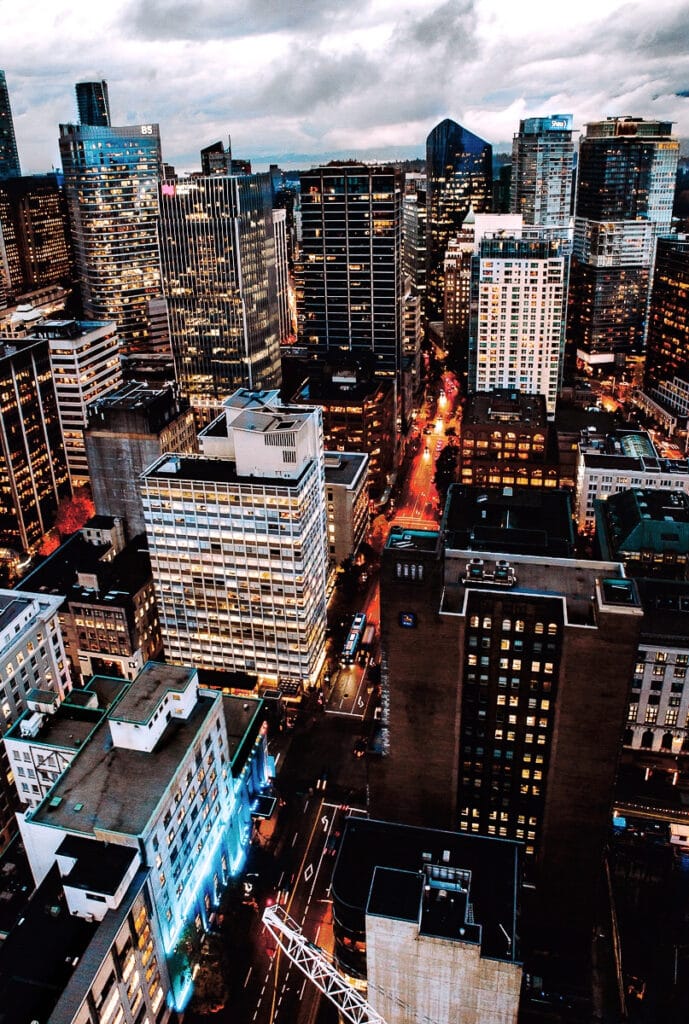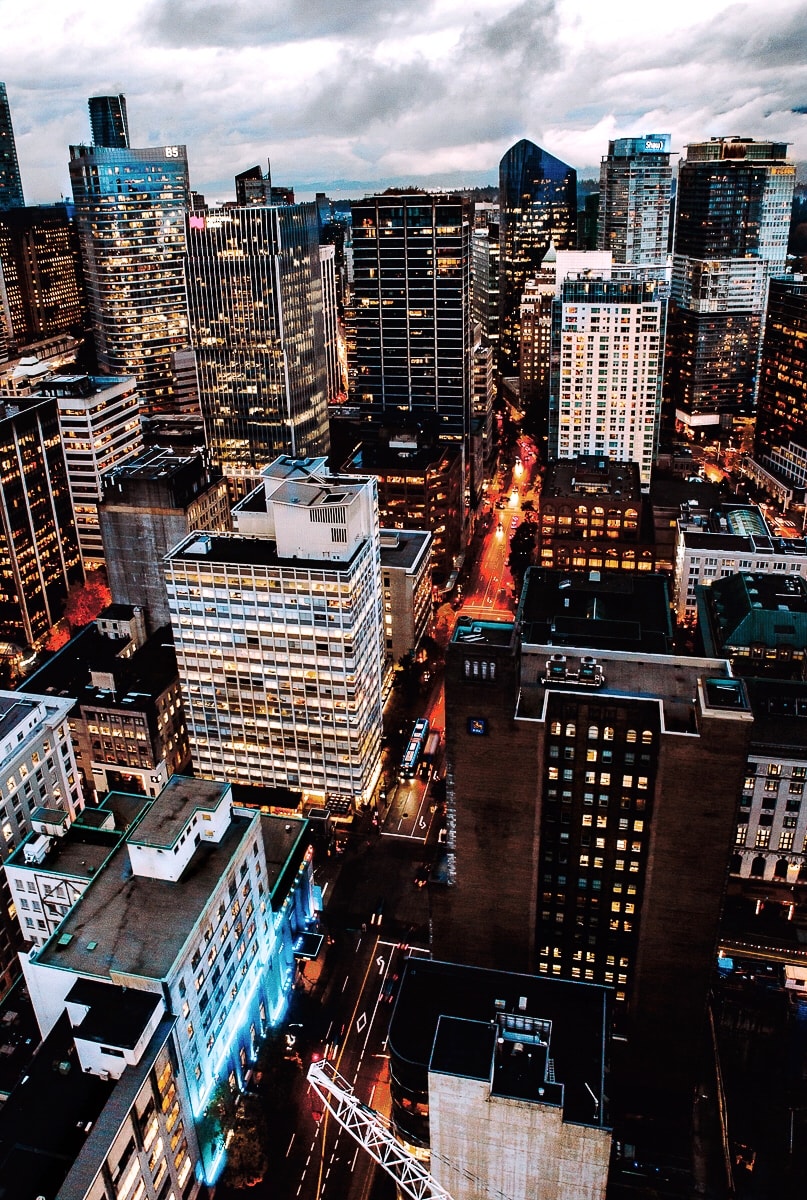 VANCOUVER WEATHER // WHEN IS THE BEST TIME TO TRAVEL
SPRING
Spring is one of the best times to travel to Vancouver. Not only will you miss out on peak season crowds (and prices), but it marks the beginning of whale watching season. If you find yourself traveling in the Spring, be sure to check out the Cherry Blossom Festival (April) and the Tulip Festival (April-May).
As far as weather goes, expect cool temperatures (averages highs of 55F / 13C) and some rain. It does start to gradually get warmer and sunnier, the closer you move into Summer.
SUMMER
Summer is peak season in Vancouver.
As the busiest period of the year, room rates do raise during this time, but you'll also experience the best weather. This is the driest time of the year and temperatures are mild and warm (average highs of 72F / 22C). Whale watching is also in full effect.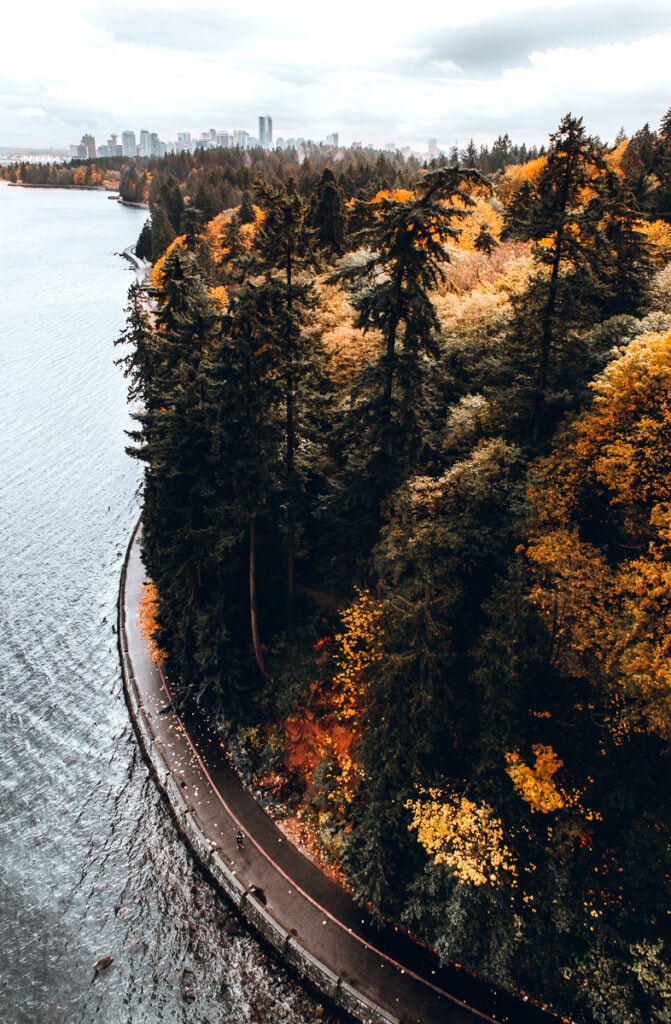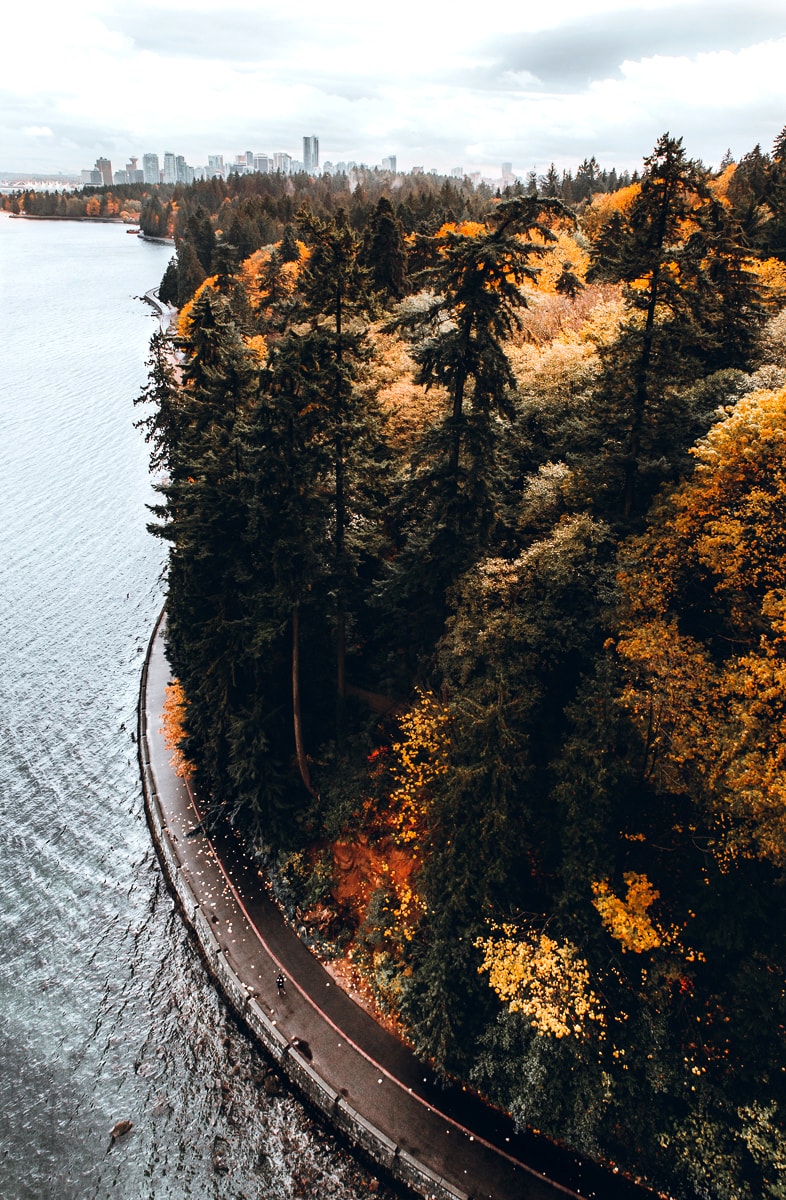 FALL
Fall is another great time to visit Vancouver.
The weather starts to cool down a little (average highs of 55F / 13C) but it stays relatively dry until late October. We visited in October and while it did rain a little, the weather was cool and the Autumn colors made the city more beautiful. Whale watching season starts coming to an end in October.
WINTER
While it rarely snows in the city, Winters in Vancouver are cold and wet (average temps around 32F / 0C). On a positive note, room rates are at their cheapest during this time.
If you are a fan of Winter sports, this is one of the best times to visit as Whistler is only 1hr 30min away.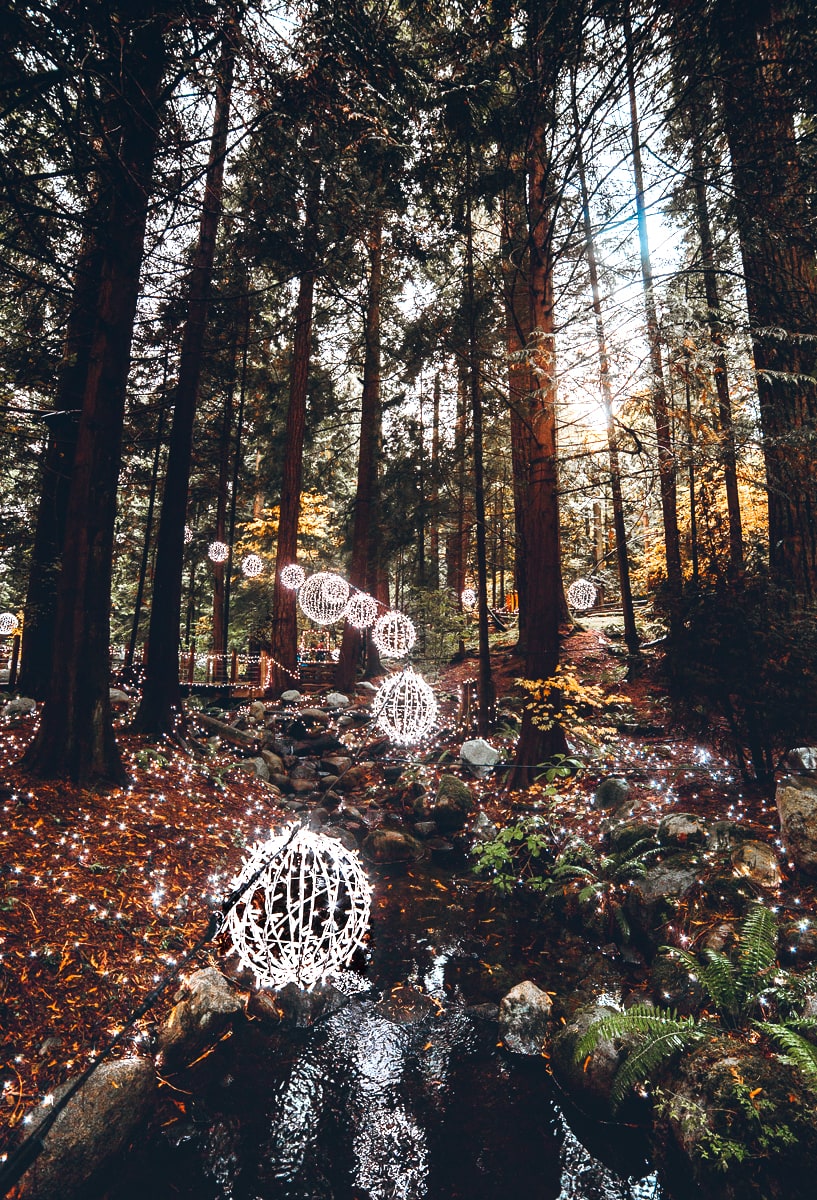 TIPPING IN VANCOUVER BC
Tipping in Canada is very similar to the United States, so if you're from the U.S, tip as you would at home. Visitors from other regions of the world might not be used to this strong of a tipping culture so here is a general breakdown:
RESTAURANTS
When dining at a restaurant, it is customary to tip 15-20% of the pre-tax total of your bill. You're not usually expected to tip for counter service but if the service is great, feel free to add to the tip jar. If you're having a drink at the bar, leave the bartender 10-20%.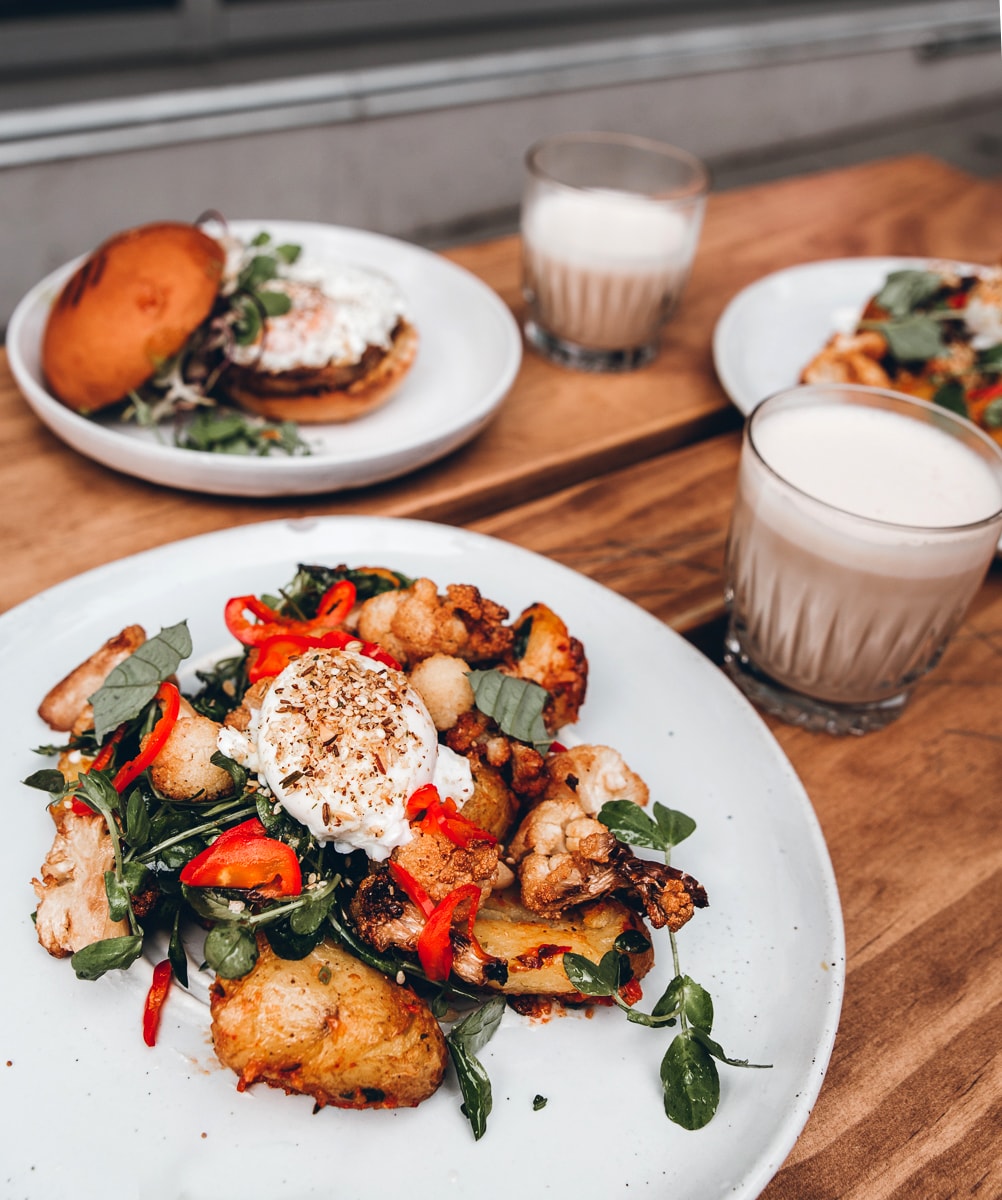 HOTELS
When staying at a hotel, the bellhop will usually expect $2-$5 CAD per bag and it is customary to leave the maids $2-$5 CAD per day. You might also want to have cash on you as tips for room service, the doorman who hails you a cab and the valet are also expected ($2-5 CAD per service).
TAXIS
Tip 10%-20% on the cost of your taxi ride.
OTHER SERVICES
For other services such as spas, beauty salons or tour guides, start with 15% as your base and add more if the service is exceptional.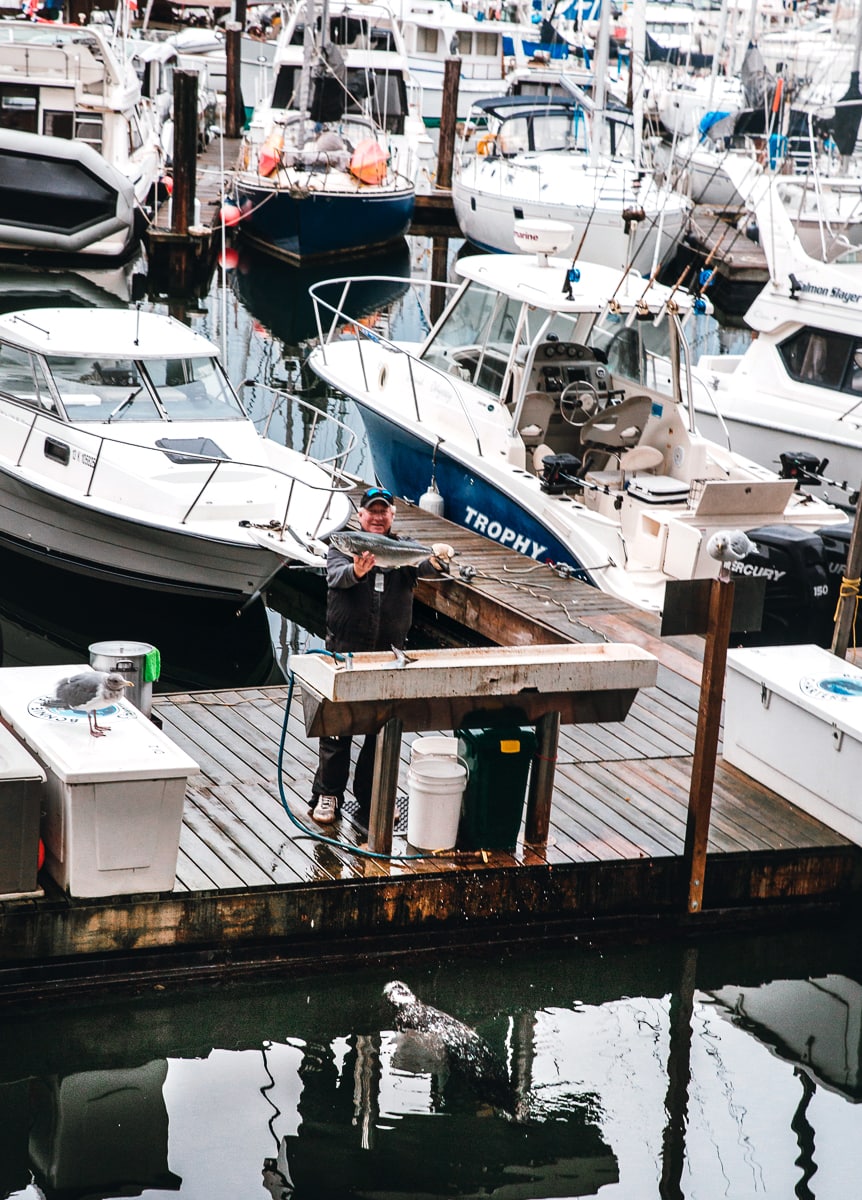 TAKE ADVANTAGE OF THE FREE WIFI
I love cities with an abundance of free wifi. The city of Vancouver has partnered with TELUS and Shaw to offer one of the largest free public WiFi networks in North America.
There are currently around 550 free wi-fi locations in the Downtown area. Look for the #VanWifi public network to hook up.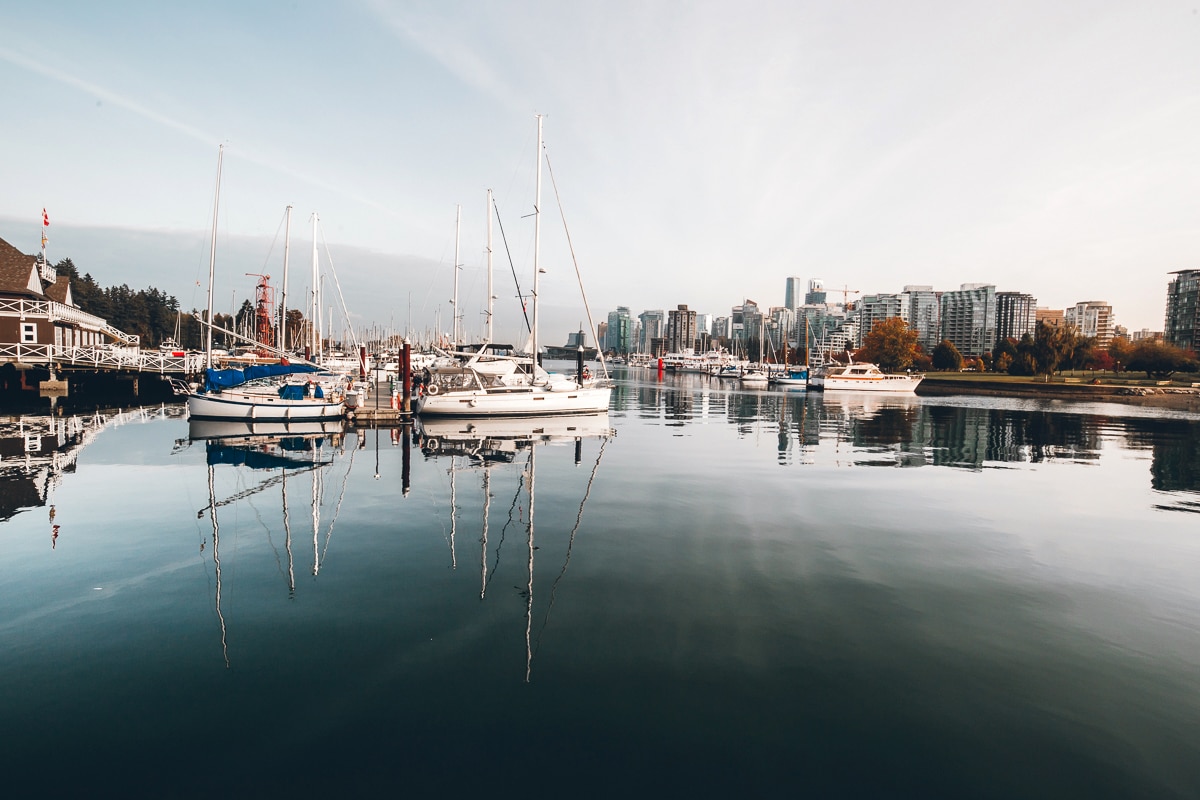 CHECK OUT THE LIVING ROOF ON TOP OF THE CONVENTION CENTER
Vancouver is the 3rd greenest city in the world and they have the lowest green house gas emissions per capita of any major city in North America.
If you find yourself walking along the Seawall at Stanley Park, be sure look across the harbor at one of the city's green initiatives, the living roof on top of the Convention Center.
This roof is one of the largest green roofs in the world and it boasts more that 400,000 flower bulbs and grasses, 25 species of plants and four beehives.
DON'T RENT A CAR
Sometimes renting a car in a new city (Los Angeles for example) is essential, but not in Vancouver. Not only is the city very walkable, but there are a multitude of public transportation options available
You will also save a ton of money by not renting a car. Parking at hotels can be very expensive and the price of gas is costly. During one of our bus tours, the driver pointed out the last gas station in the Downtown area and gas was $1.67 CAD per liter ($5 USD per gallon!).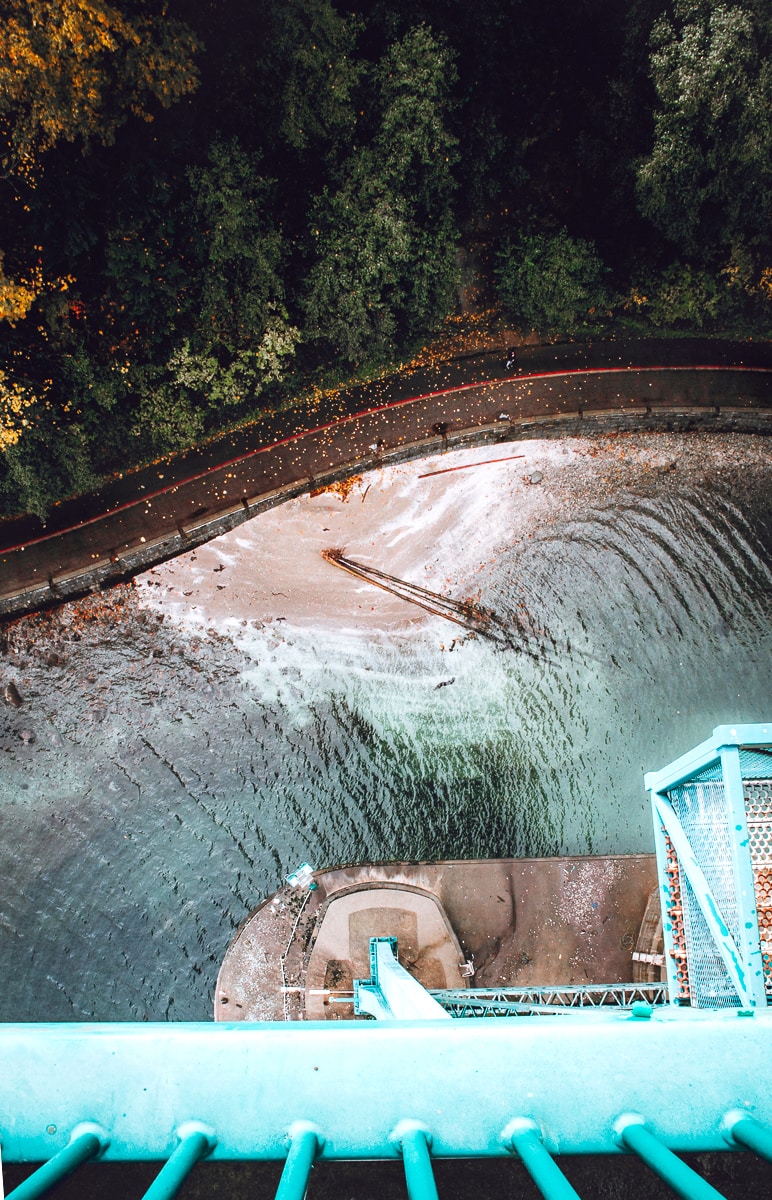 PUBLIC TRANSPORTATION // THE BEST WAYS TO GET AROUND
TAXIS & KATER
Kater is Vancouver's ride sharing app (their version of Uber or Lyft). It's new, so the app is a little buggy, but the drivers were extremely friendly and the rates were better than taxis. Kater can only currently pick you up in the Metro area.
Taxis are readily available throughout the city. The one time we hailed taxi, he took a route that was way longer than it needed to be and was obviously trying to hit red lights so that the meter could run longer. While this was just one experience and it doesn't represent all taxis in the city, it was still annoying and our fare was much more than any of our Kater rides.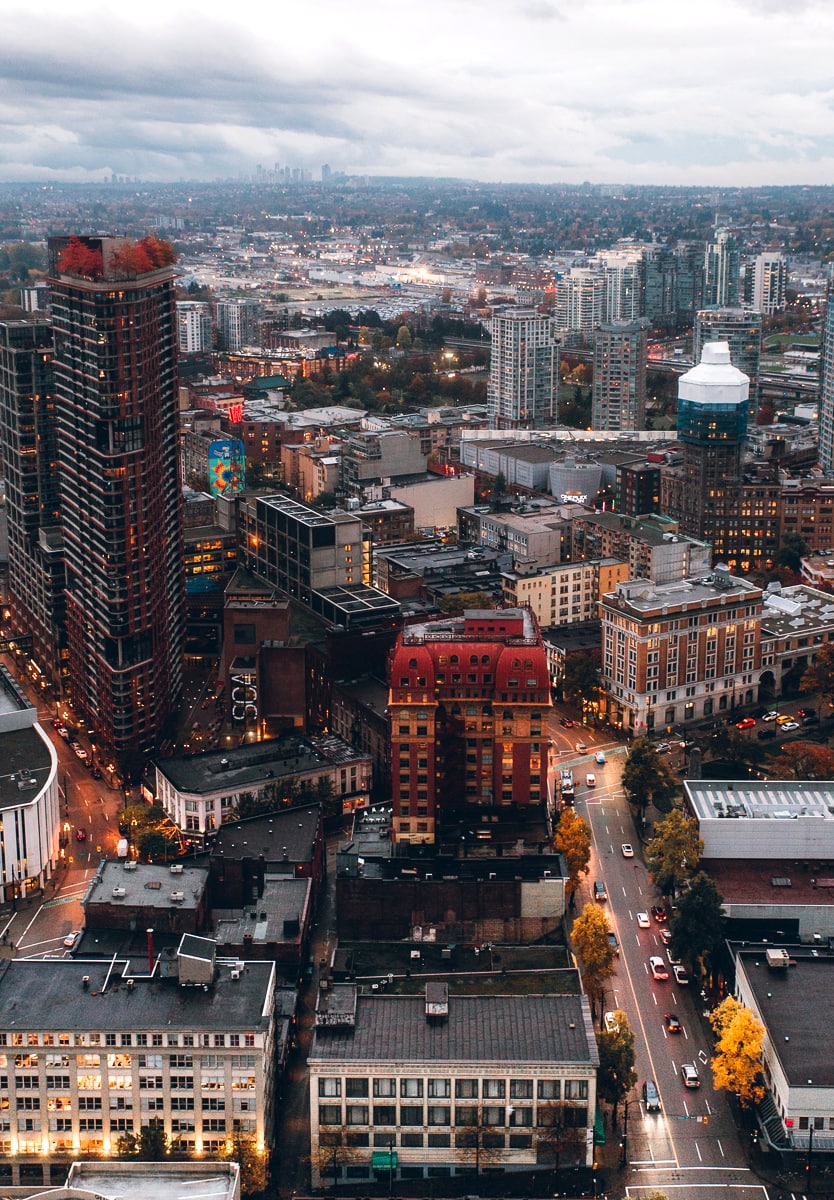 FREE SHUTTLES
If you will be visiting some of the more popular things to do in Vancouver that are located outside of the Downtown area, check to see if a free shuttle is available.
Complimentary shuttles are available for Capilano Suspension Bridge Park and Grouse Mountain, both departing from Canada Place.
Park Bus is another shuttle service which occasionally offers free rides to Joffre Lakes, Garibaldi Provincial Park, Golden Ears Provincial Park and Cypress Provincial Park during the Summer. Check their website to see if they are offering rides during your visit.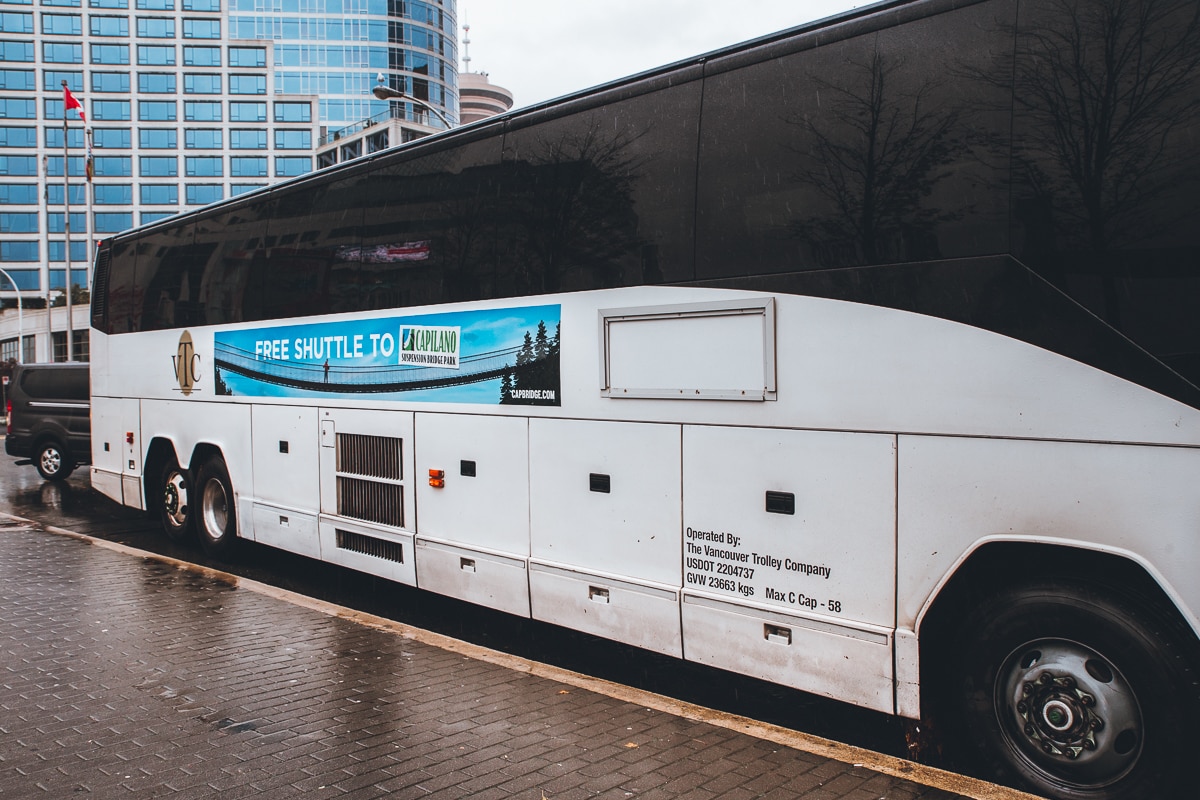 BUSSES
Hopping on the bus is an easy and inexpensive way to get around the city.
Compass Cards are reloadable fare cards that work on public transit in the Metro Vancouver area. You can purchase/reload them in convenience stores or from vending machines at the SkyTrain stations.
Alternatively, you can purchase single use tickets from the bus driver using exact change only. 
For bus routes and trip planning help, click here.
SKYTRAIN
The Skytrain is Vancouver's metro/train system which is comprised of 3 lines and 53 stations.
Same with the busses, fares can be loaded onto the reusable Compass Cards in single use or day passes.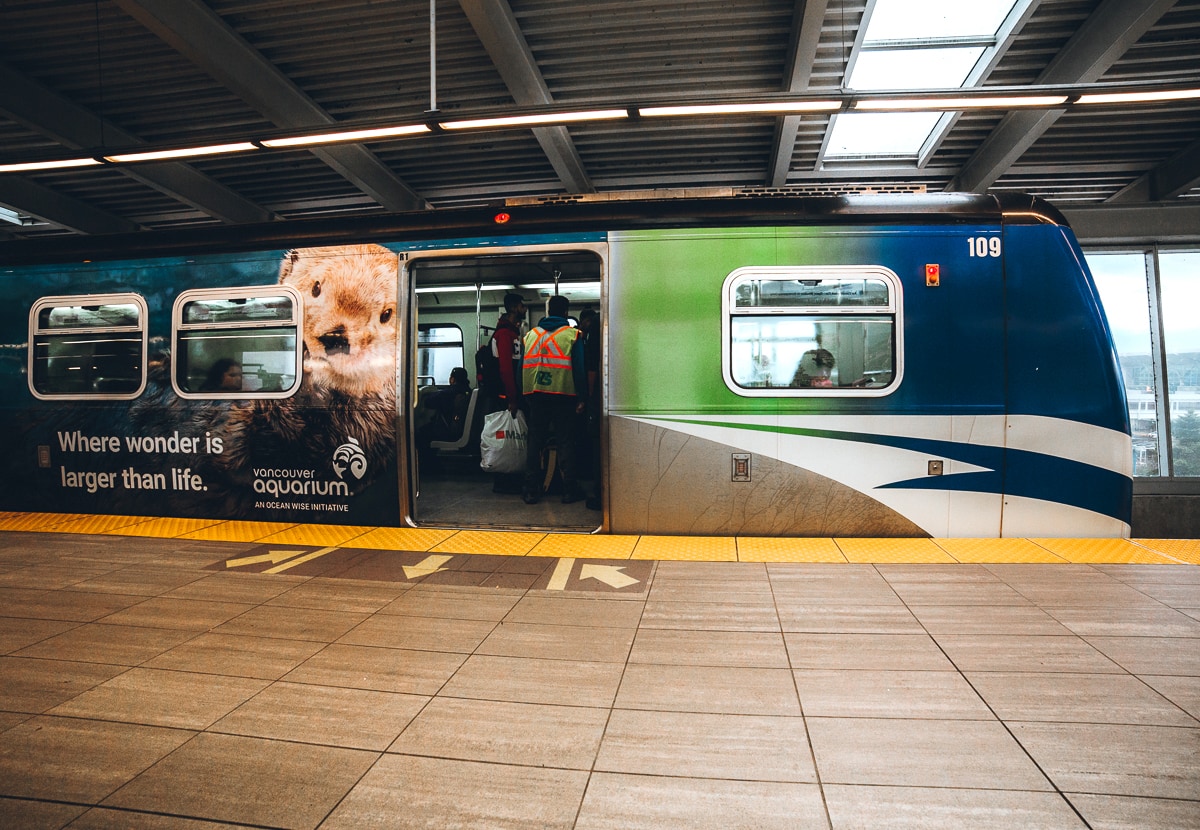 SEABUS
The Seabus allows you to travel between Waterfront Station in Downtown Vancouver to Lonsdale Quay in North Vancouver.
WATER FERRIES
If you need to travel across False Creek, hop one of the AquaBus Ferries or False Creek Ferries for a short ride.
These mini tugboats will take you up and down False Creek giving you a unique sightseeing mini-tour, or a means to reach Granville Island, Yaletown and other popular stops.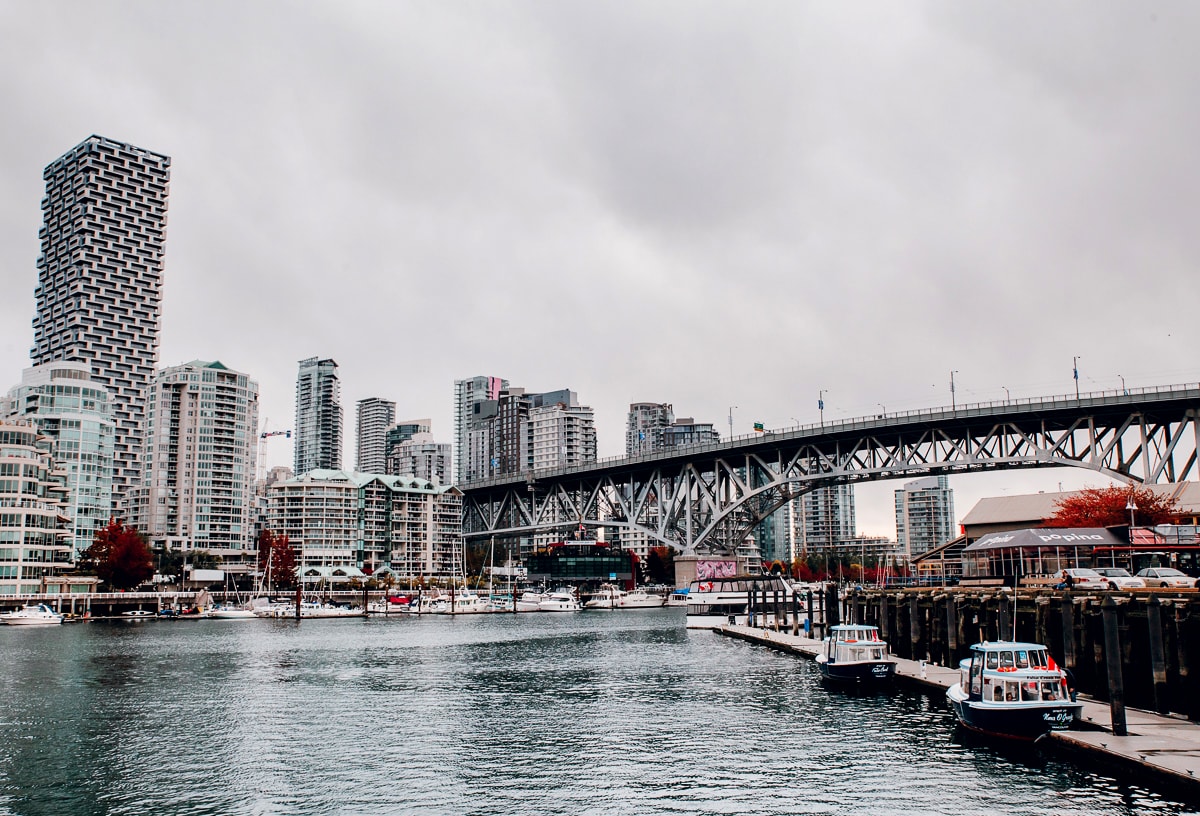 RENTAL BIKES
Renting a bike is a popular and fun way to see the city.
Bike shops charge around $25CAD for up to 3 hours, or you can use Vancouver's public bike share system, Mobi for shorter term use. Some hotels also offer complimentary bike rentals. We stayed at The Listel and that was one of the amenities that they offered.
FREE BIKE LOCKS ON GRANVILLE ISLAND
Granville Island offers free bike locks for visitors to use while on the island. Visit Off the Tracks Café, A Bread Affair, Granville Island Brewing, the False Creek Community Centre or The Keg to borrow a lock.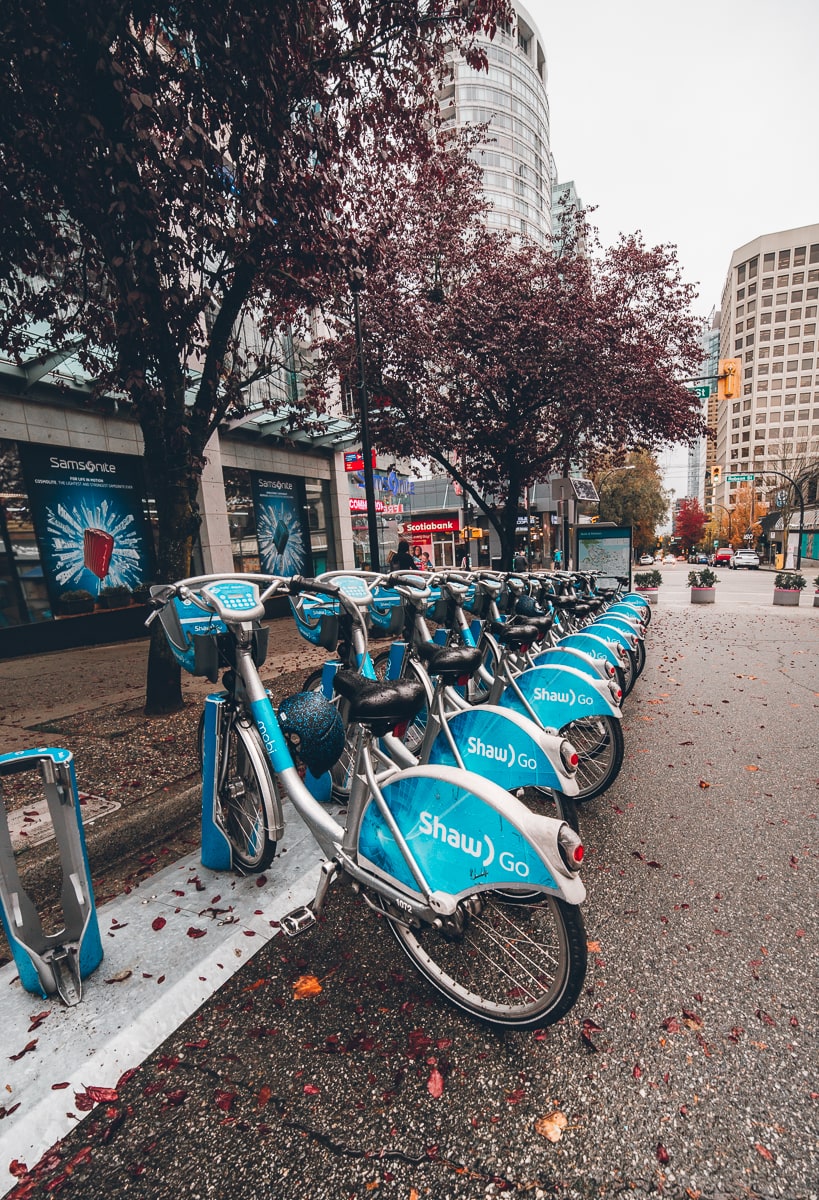 HOW TO GET FROM THE VANCOUVER AIRPORT TO CITY CENTER 
THE YVR SKYTRAIN
The YVR Skytrain is is the fastest and cheapest way to get from the Vancouver International Airport to downtown Vancouver.
A one way ticket costs between $7.75 – $9CAD (depending on the time of day) and the journey takes 25 minutes. The Skytrain is located between the domestic and international terminals above the airport's parking garage. Follow signs that say "Canada Line," and they will lead you straight there.
The Skytrain runs from the airport to Waterfront Station, Vancouver City Center Station and Yaletown-Roundhouse.
For the most comprehensive guide I found to using the Airport SkyTrain, which includes ticket prices, where to buy tickets and more, click here.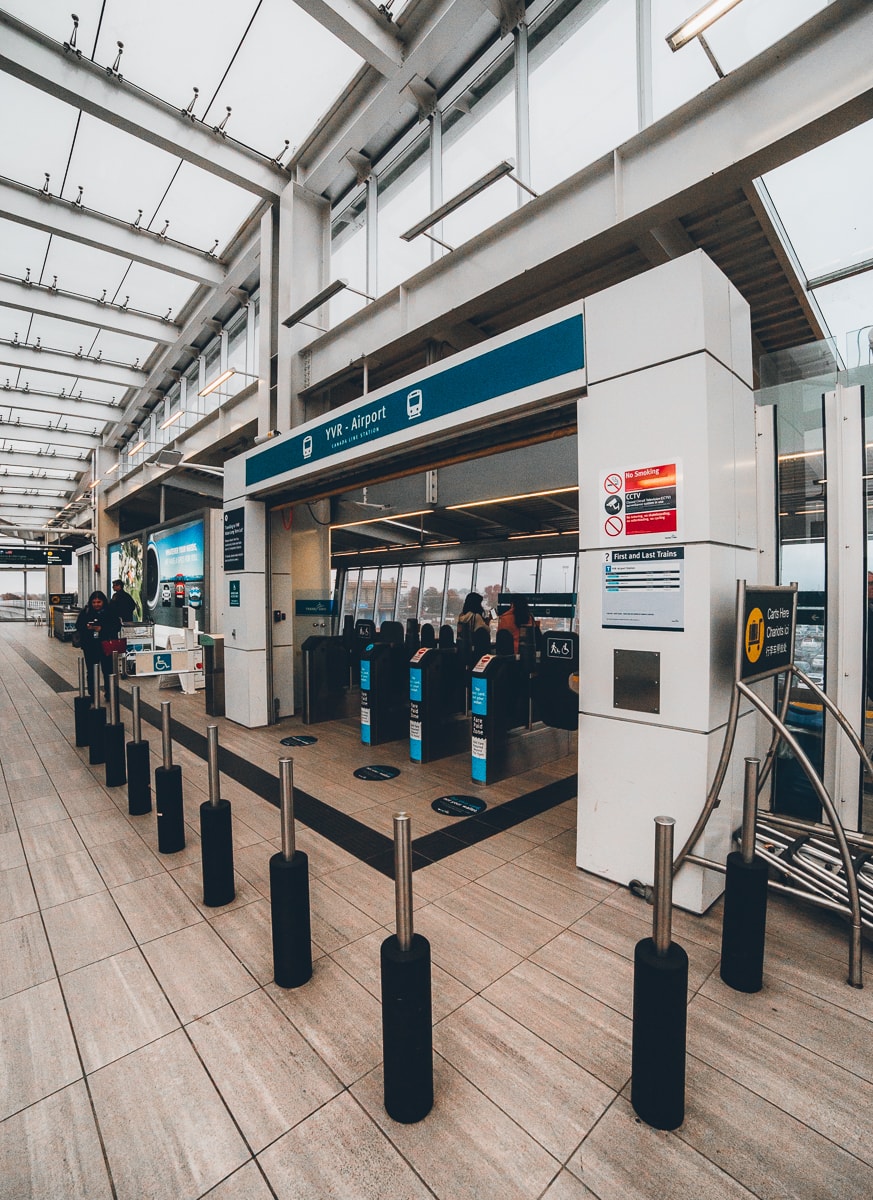 TAXI
Taxis running from the airport to city center operate on a flat rate fare dictated by the zone you will be traveling to. Zone 9 covers most of Downtown Vancouver and it will cost you $36 CAD ($27 USD).
For a list of Vancouver taxi zones and fares, click here. 
If you take a taxi going from Downtown to the airport, standard meter rates will apply. And in that case, I recommend downloading the Kater App (Vancouver's version of Lyft or Uber) instead as prices are better than standard taxis.
AIRPORT SHUTTLE
If you prefer a private transfer or shuttle from YVR Airport to City Center, there are a number of options available.
For a list of private airport shuttles including black cars, SUV's and vans, click here.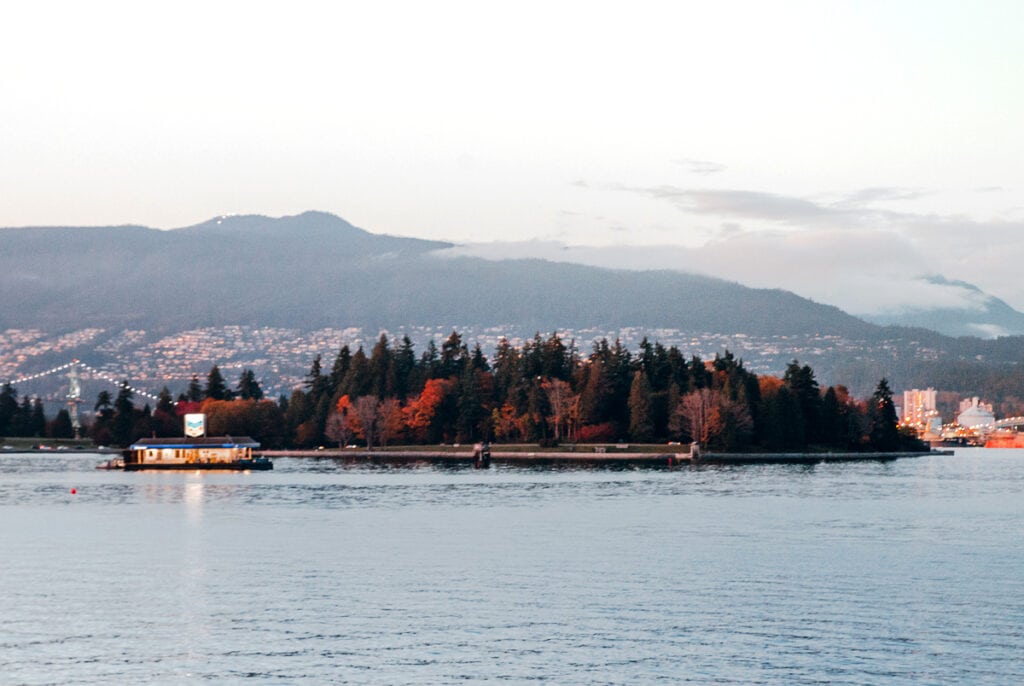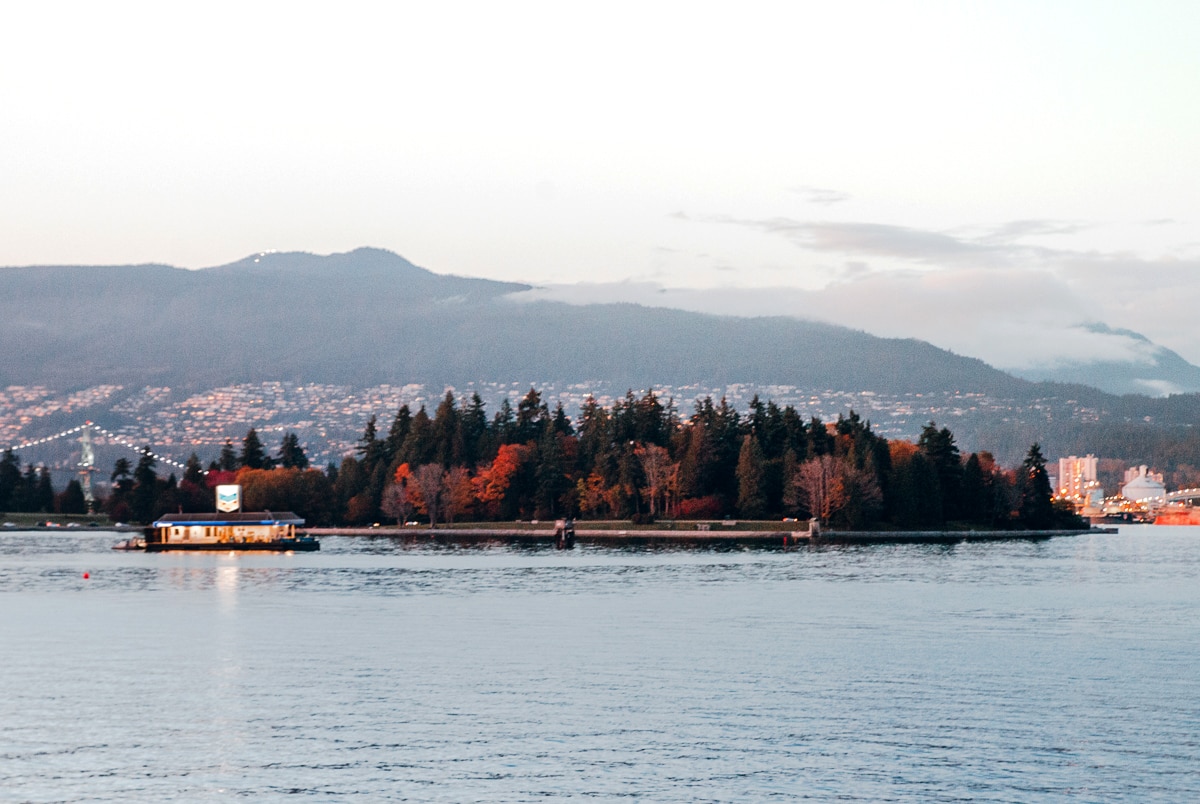 10 THINGS TO DO IN VANCOUVER BC
GO WHALE WATCHING
VISIT CAPILANO SUSPENSION BRIDGE PARK
TAKE THE FLY OVER CANADA RIDE AT CANADA PLACE
WATCH THE SEAPLANES TAKE OFF FROM COAL HARBOR
DISCOVER THE BEST VIEWS FROM THE VANCOUVER LOOKOUT
WALK (OR BIKE) THE SEAWALL AT STANLEY PARK
GRAB A BEER (OR A COFFEE!) IN GASTOWN
VISIT THE WORLD'S FIRST STEAM POWERED CLOCK
EXPLORE GRANVILLE ISLAND
PARTAKE IN THE LOCAL CRAFT BEER SCENE
For more information and photos featuring these top 10 things to do in Vancouver, click below to read my in-depth guide.
---
RELATED POST: THE TOP 10 THINGS TO DO IN VANCOUVER BC FOR FIRST TIME VISITORS
---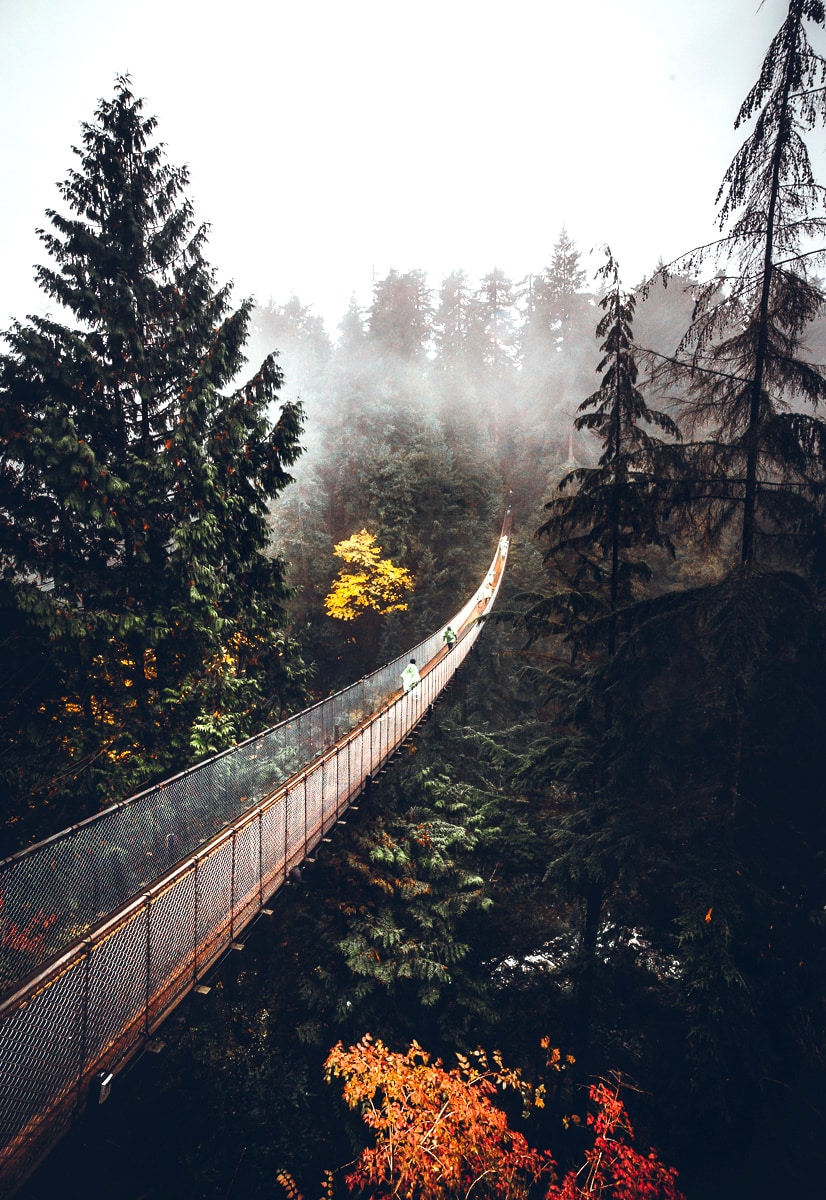 RESTAURANTS IN DOWNTOWN VANCOUVER // WHERE TO EAT
FOR SUSTAINABLE & LOCALLY SOURCED: FORAGE & TIMBER
Forage and Timber are two restaurants whose focus is on sustainability and locally sourced ingredients. We had the best breakfast of our trip at Forage, and Timber was our go-to happy hour for local craft beers and 1/2 priced appetizers.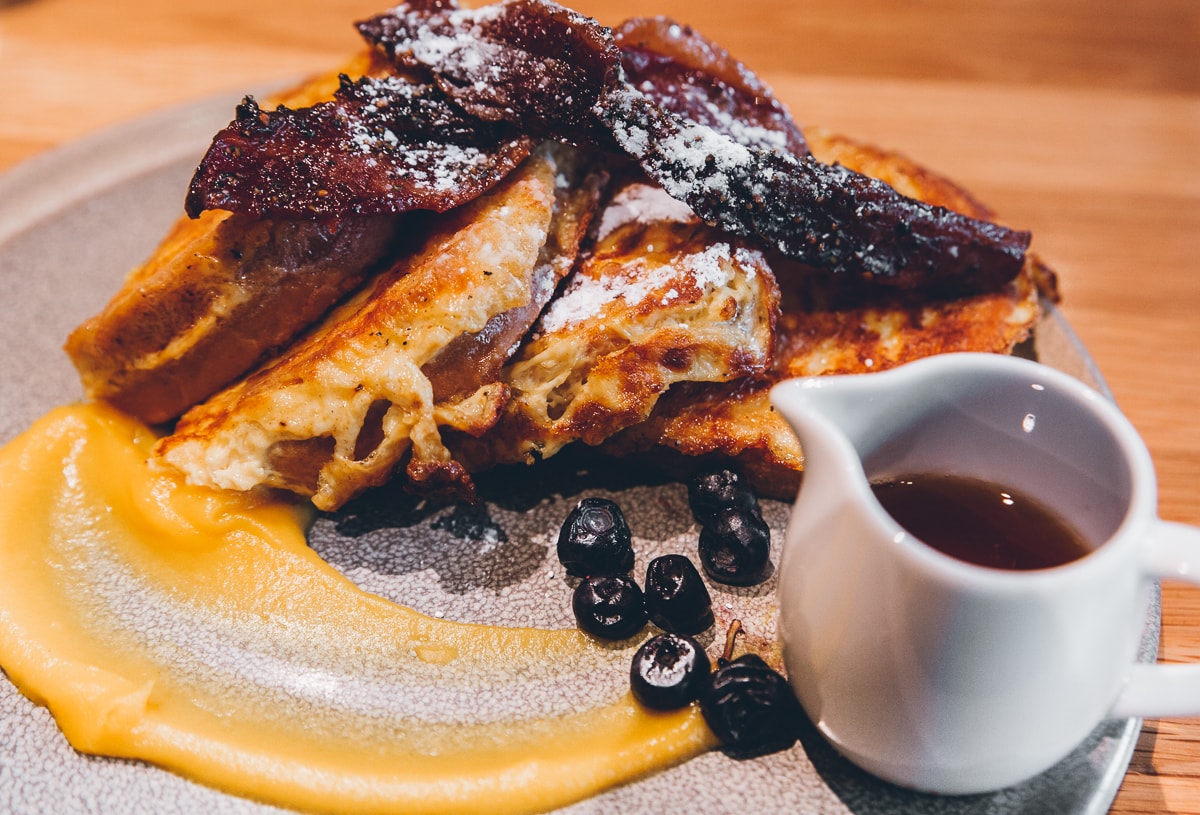 FOR A LOCAL SPOT: RAMEN DANBO

Ramen Danbo is a small, super popular ramen spot located on Robson Street. There's usually a line outside but it's worth the wait as it and serves up some of the best ramen we've ever had.
FOR COFFEE: REVOLVER & NEMESIS
Revolver and Nemesis are two coffee shops located in Gastown. Revolver features a rotating menu from local and international roasters, and they offer the largest variety of brewing methods in the city. Nemesis is known for their pour overs and also has a solid breakfast menu.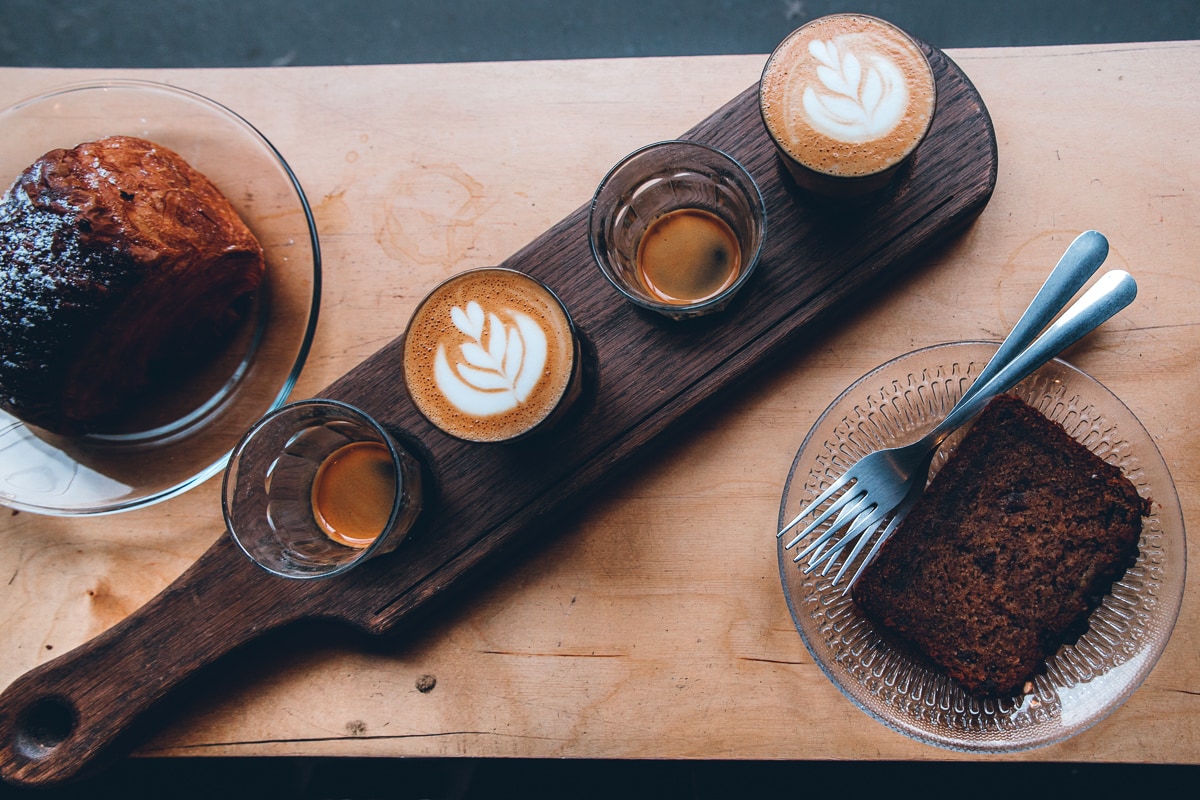 FOR PLANT BASED MENUS: MEET
MeeT is a vegan and vegetarian friendly restaurant with several locations in the Vancouver area. Their 100% plant based menu contains burgers, wraps, bowls and poutine, as well as a mouthwatering list of deserts.
FOR A POPULAR CANADIAN CHAIN: CACTUS CLUB

The Cactus Club is a Canadian chain restaurant with a large menu and a multitude of locations in the Vancouver area. It has a trendy atmosphere and a solid happy hour.
FOR THE BEST POUTINE: FRITZ EUROPEAN FRY HOUSE

Recommended to us as the best poutine in Vancouver, Fritz European Fry House serves up the popular Canadian comfort food with an array of toppings and sauces. They also have vegan cheese and gravy options.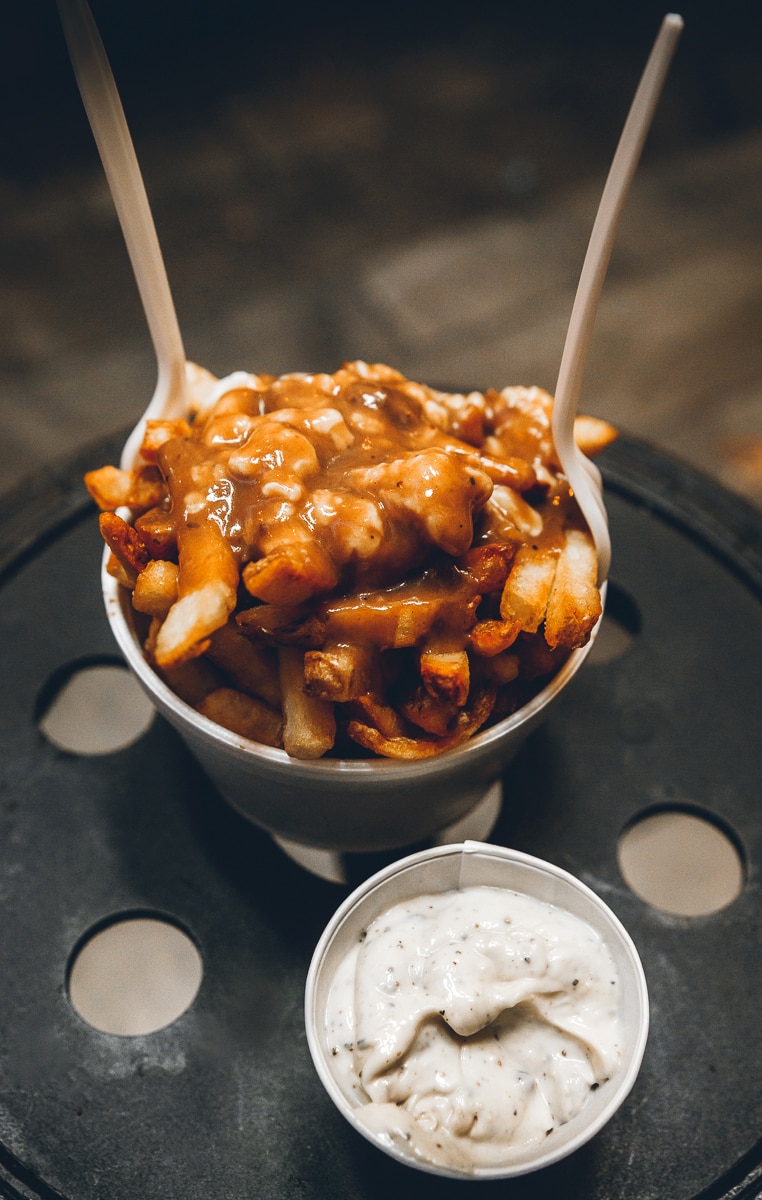 For more information and photos featuring these restaurants and more, click below to read my in-depth Vancouver food guide.
---
RELATED POST: VANCOUVER FOOD GUIDE // 9 RESTAURANT AND COFFEE SHOPS TO VISIT
---
HOTELS IN DOWNTOWN VANCOUVER // WHERE TO STAY
HIGH-END: THE DOUGLAS
The Douglas is a 5 star luxury hotel located within the Parq Vancouver Entertainment Complex. Rooms are decorated with a minimalistic, industrial feel and offer beautiful views of Downtown. The hotel offers a 30,000 square feet rooftop park, a casino on site, and a fitness center.
Rooms start at $290 USD per night. For more information or to book The Douglas, click here.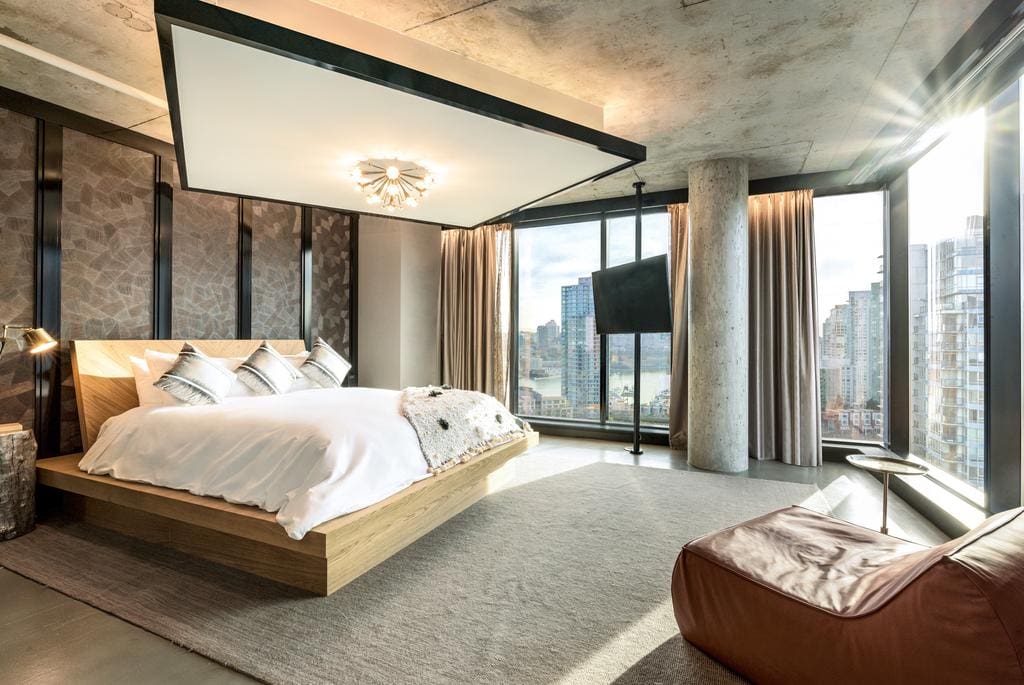 MID-RANGE: THE LISTEL HOTEL
We stayed in a few different hotels while in Vancouver and The Listel was by far our favorite. The Downtown Vancouver location on Robson Street was fantastic and made it easy to get everywhere we needed to be. The complimentary Capilano Suspension Bridge shuttle stop was right down the street and there were a ton of great restaurants nearby.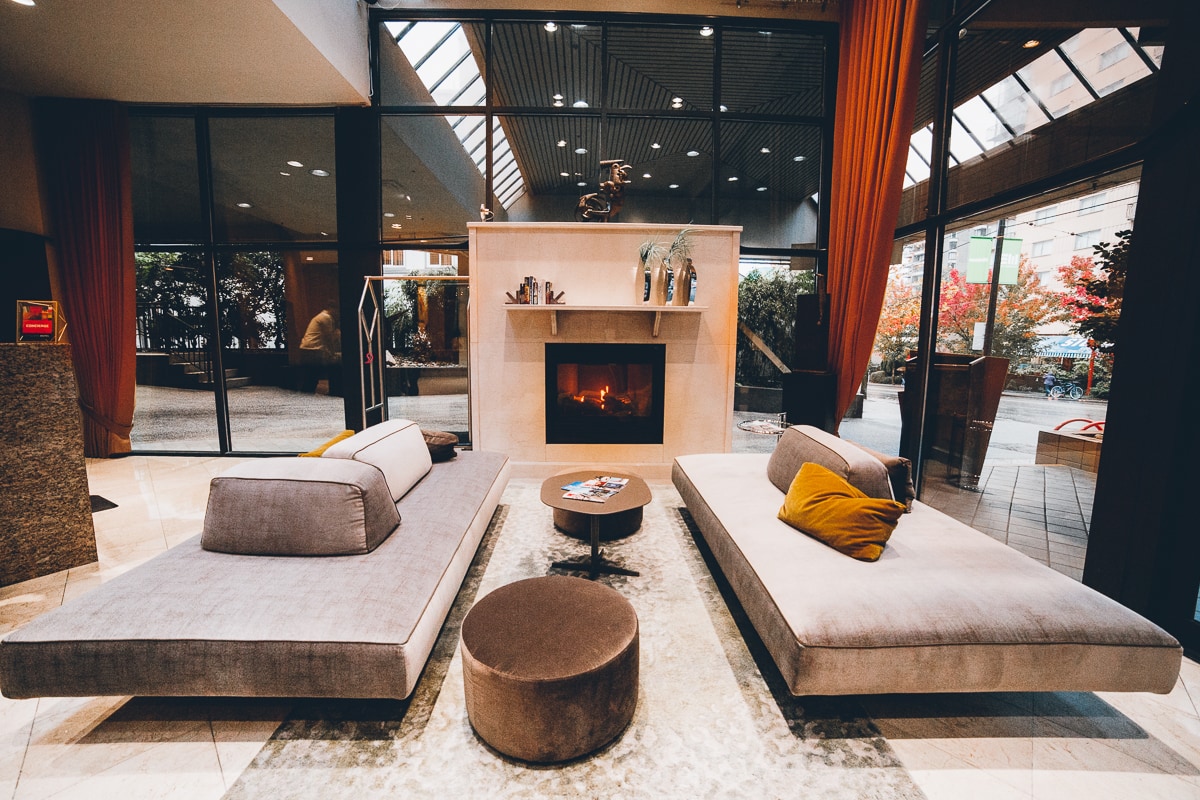 The Listel offered a complimentary wine tasting in the evening as well as free bike rentals (in the Summer). My favorite thing about the hotel is that they are eco-friendly (and have been for over 20 years).
Not only that, but they have the highest eco-rating out of any boutique hotel in Vancouver. For a full review, plus photos of The Listel, click my related post below.
---
RELATED POST: THE LISTEL HOTEL // AN ECO FRIENDLY BOUTIQUE HOTEL IN VANCOUVER
---
Rooms start at $126USD per night. For more information or to book The Listel, click here.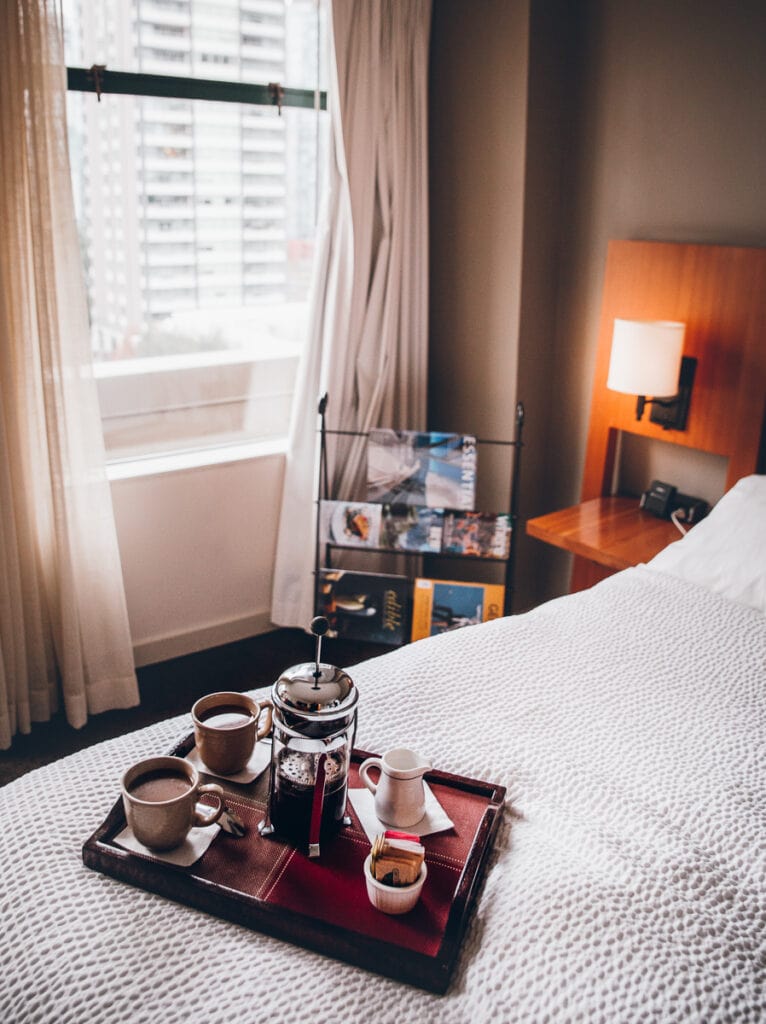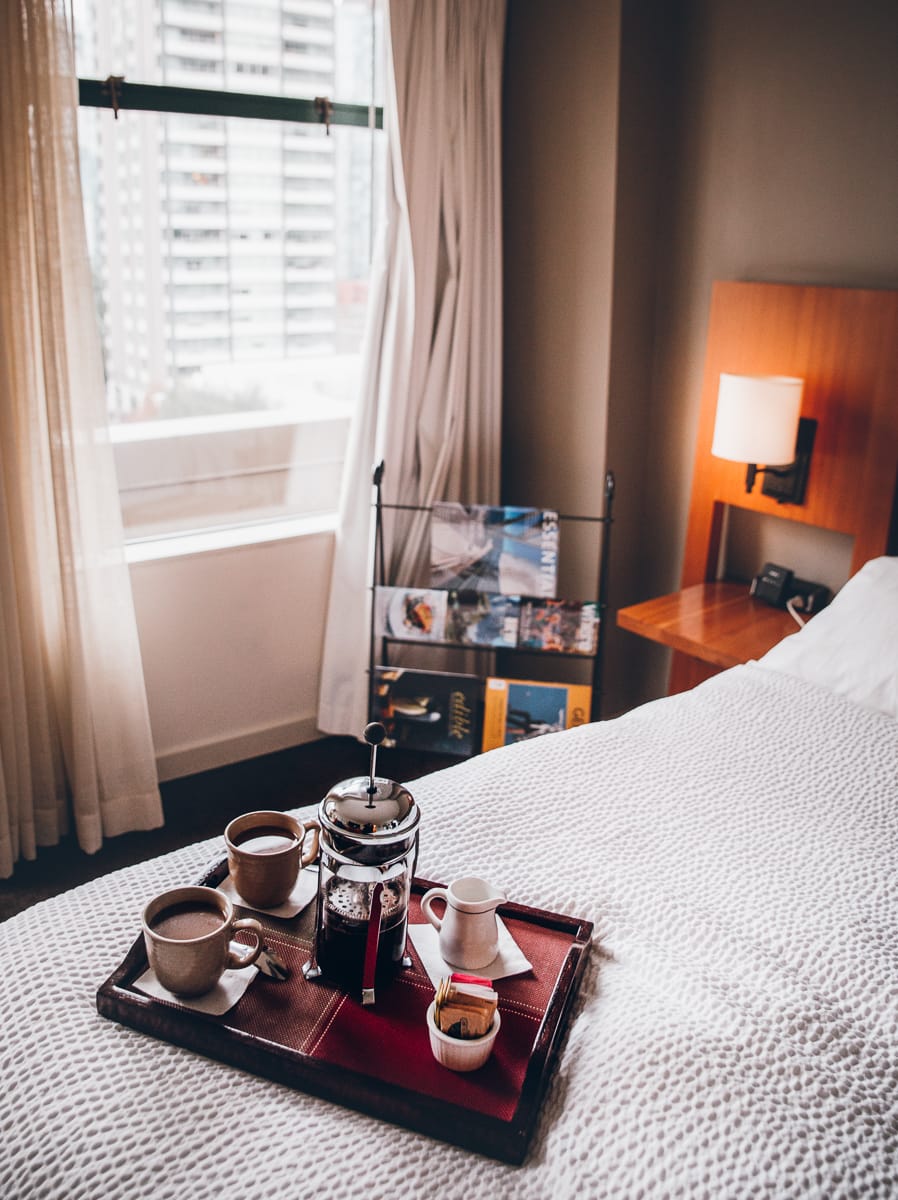 BUDGET: THE BARCLAY HOTEL
After we discovered mice at the St. Clair Hotel, we moved to The Barclay.
The Barclay is low budget, bare bones hotel but it was clean and located next door to The Listel so it shared the same amazing location. They also have an on site bar as well as free wifi and their prices are some of the cheapest in the Downtown area.
Rooms start at $40USD per night. For more information or to book The Barclay, click here. 
AVOID THE ST. CLAIR HOTEL
I try to avoid talking badly about businesses on my blog, but we experienced the worst customer service of any hotel we've ever stayed in at the St. Clair Hotel.
We booked a room here on our first night because we needed a cheap place to stay, near the Cruise Terminal before checking into The Listel the next morning.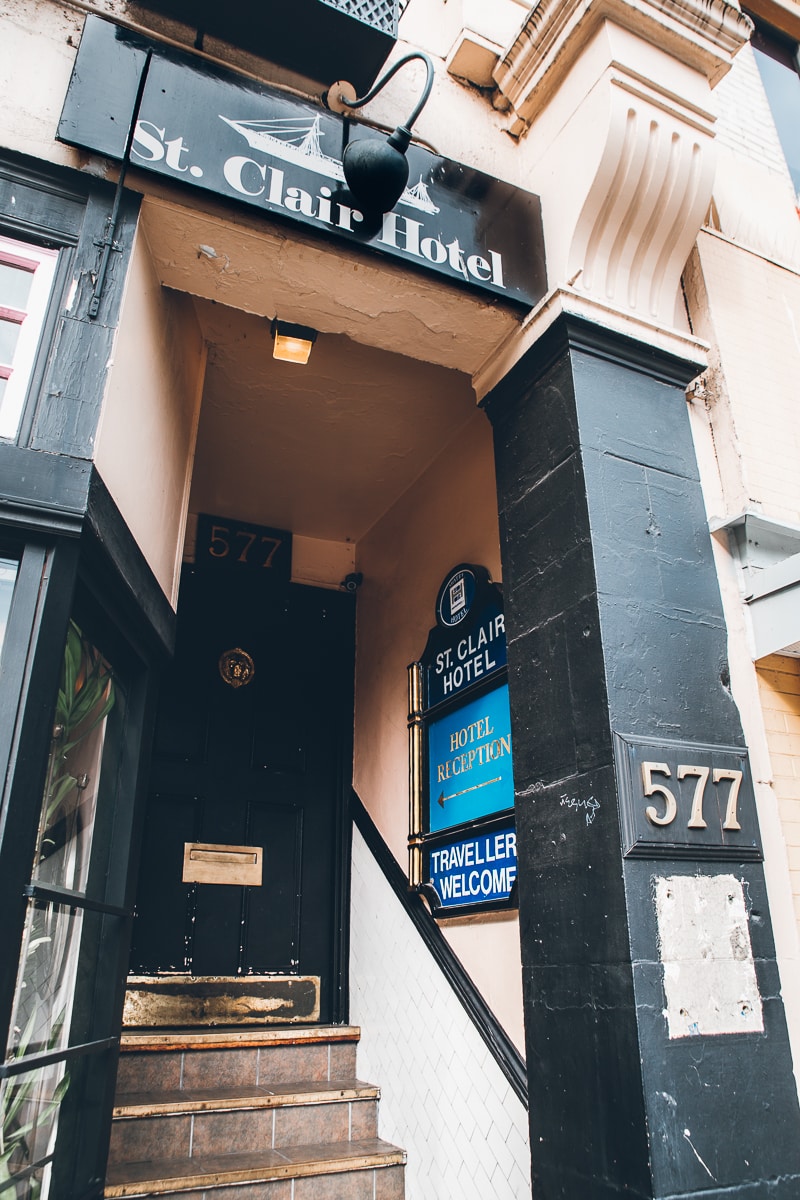 While sitting in our room, we saw a mouse scurry from one corner to the other, and watched it make its way into the dressers. I immediately called down to reception but they had gone home for the night. I also sent an email which wasn't responded to until the next day. Unfortunately for us, this was the night before Thanksgiving and all of the hotels were booked so we had to remove the mouse ourselves.
The next morning, we overheard another group telling the front desk clerk that they too had a mouse in their room. We were blamed for bringing food in our room (which we did not) and received no apology.
We were eventually told that another guest brought food in which is "why the mice went close to that area." We asked for a refund, which was refused. Booking.com asked for a refund on my behalf and that was refused as well. I asked to speak to the manager and was told that the "manager had been informed," but I was not allowed to speak to them.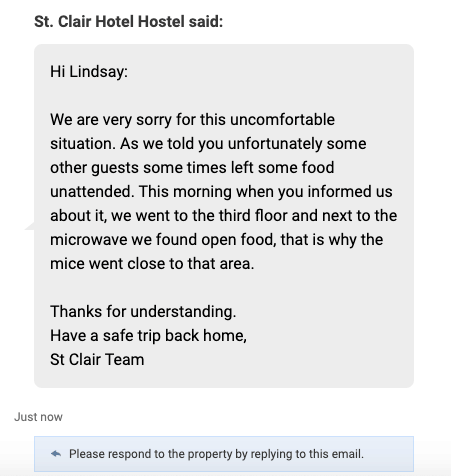 The other group had several nights left and asked if they were just supposed to put up with the mouse and the front desk clerk stared at them blankly and shrugged.
Not only does the St. Clair Hotel have a rodent infestation (there were droppings in all of the drawers) but they are unapologetic about it. I highly advise avoiding this hotel.
Am I missing anything? Leave your best Vancouver tips in the comments below!
---
PIN IT: VANCOUVER TIPS FOR FIRST TIME VISITORS // EVERYTHING YOU NEED TO KNOW TO PLAN YOUR TRIP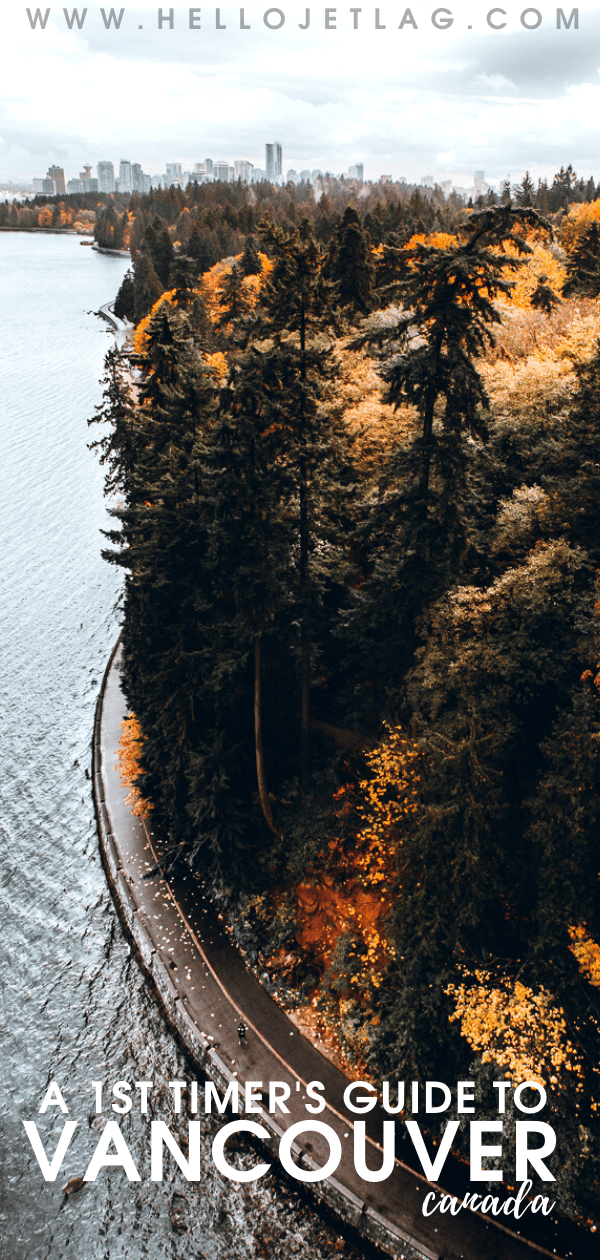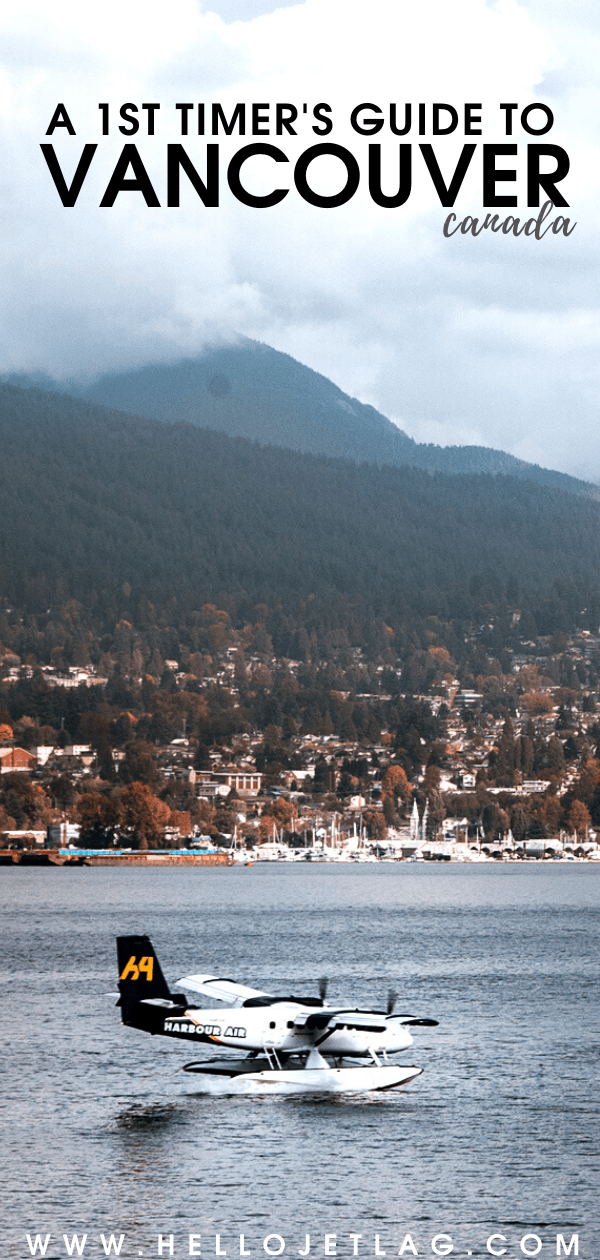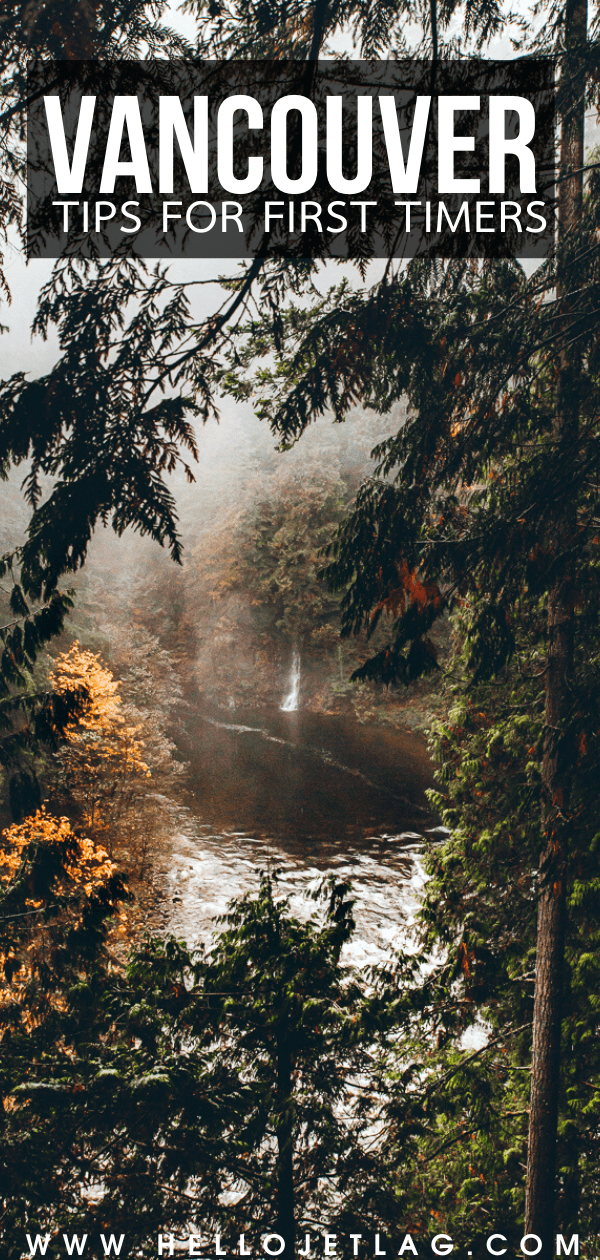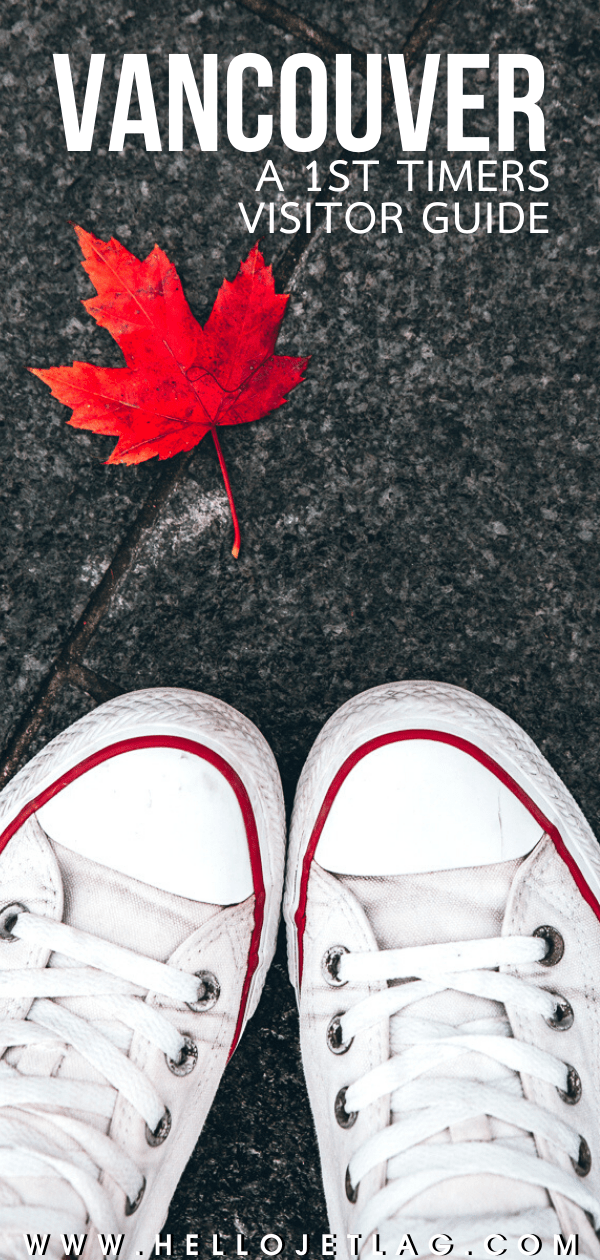 Disclaimer: This post contains affiliate links.