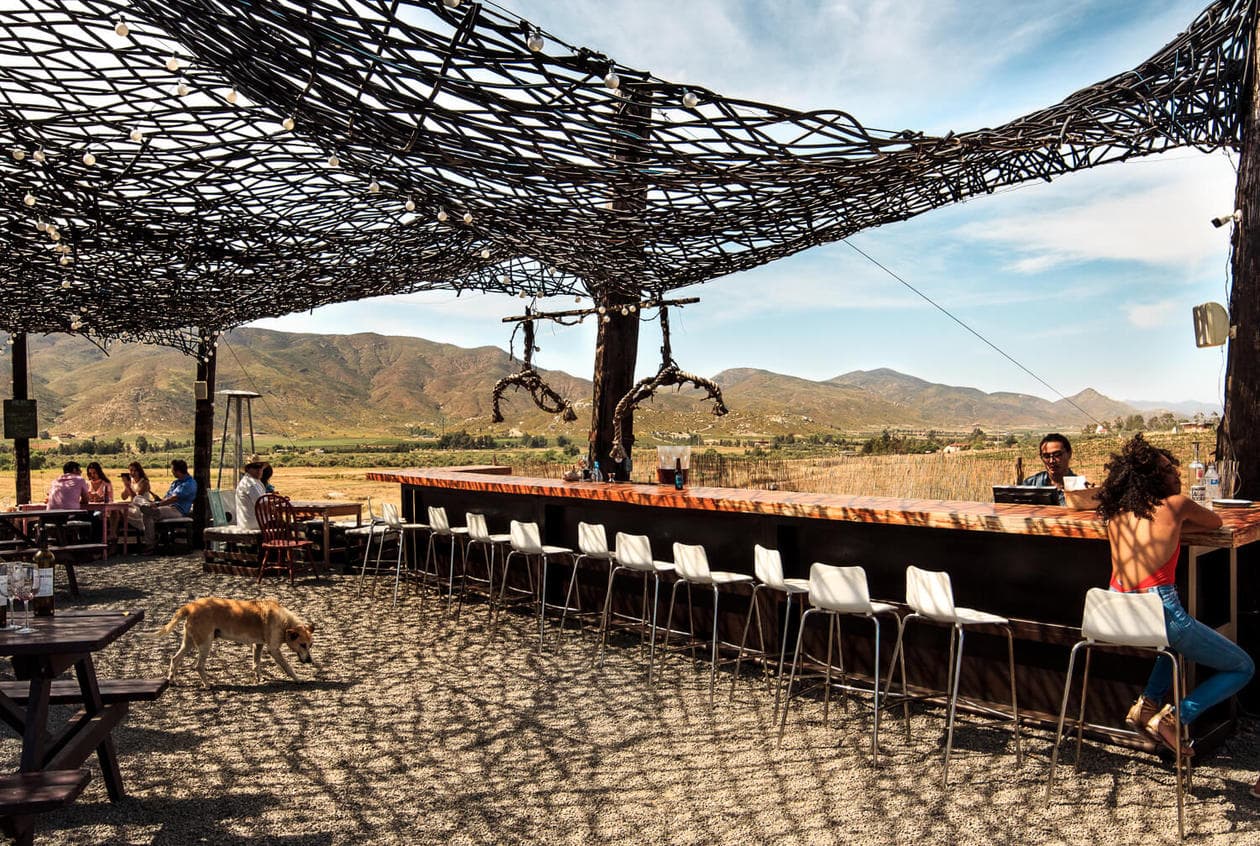 Valle de Guadalupe in Baja California has been one of my favorite trips that I've taken this year. Until recently, I had zero awareness that Mexico even made wine. But they do, and the wineries in Guadalupe Valley are some of the most creative and innovative that I've ever experienced. From recycled boat ceilings to a picture perfect outdoor patio, keep reading to discover 3 Valle de Guadalupe wineries you shouldn't miss.
VENA CAVA WINERY
Rattling down the dirt road to Vena Cava feels like you're on a never-ending path to hell.
Except when you arrive you're not in hell, but more of a recycled hipster paradise with wine and food. Soo Heaven? Call it what you will, but Vena Cava definitely earned itself a top spot on my favorite Valle de Guadalupe Wineries from this weekend.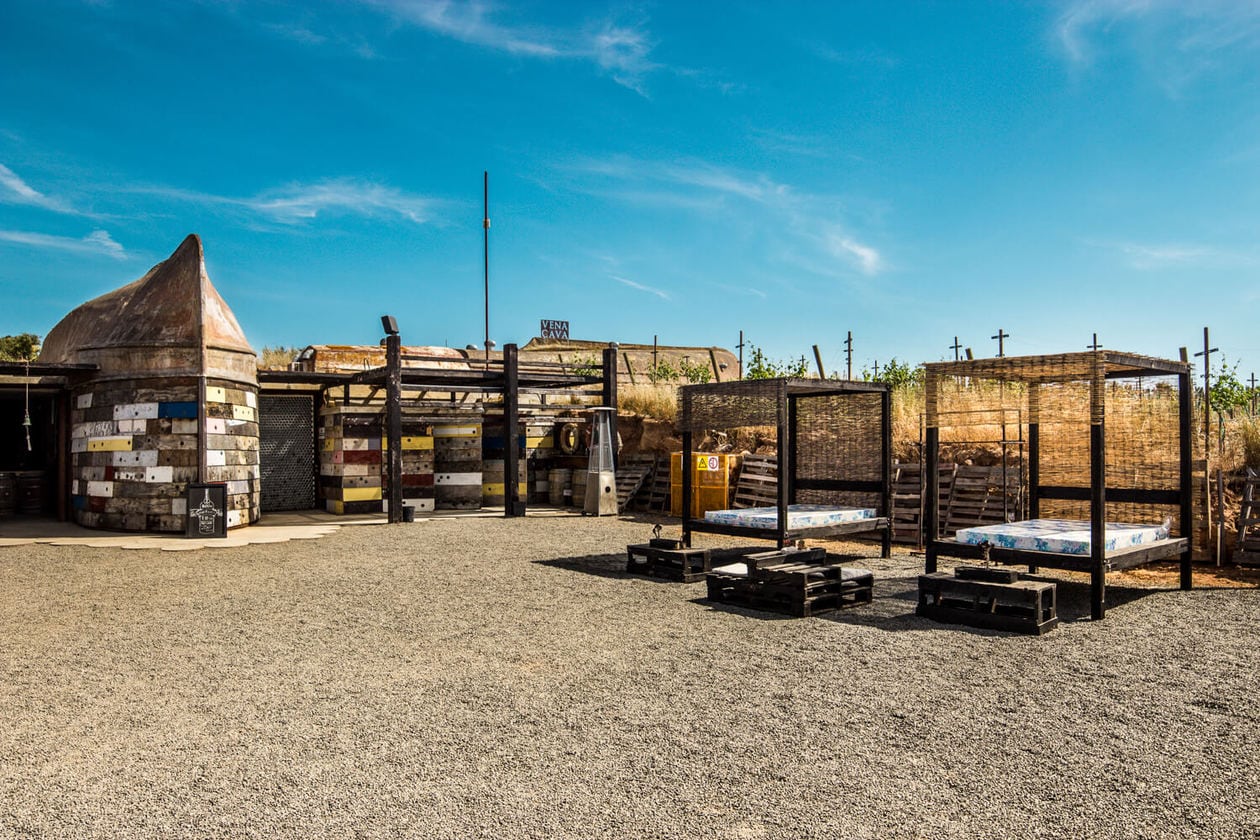 Vena Cava's design was created by architect Alejandro D'Acosta, who uses the goal of minimizing impact on the earth to fuel his art. He uses recycled materials such as old bottles and tires, and gives them new life. At Vena Cava, the ceilings are made out of recycled boats from a nearby port. Outside, reclaimed wood hold up the large net overhang which is used to shade guests.
Vena Cava also has one of the most popular food trucks in Valle de Guadalupe called Troika, and they serve everything from sliders to truffle fries to tacos.
To learn more about Vena Cava winery check out my post here: Vena Cava Winery // Mexico's Most Unique Winery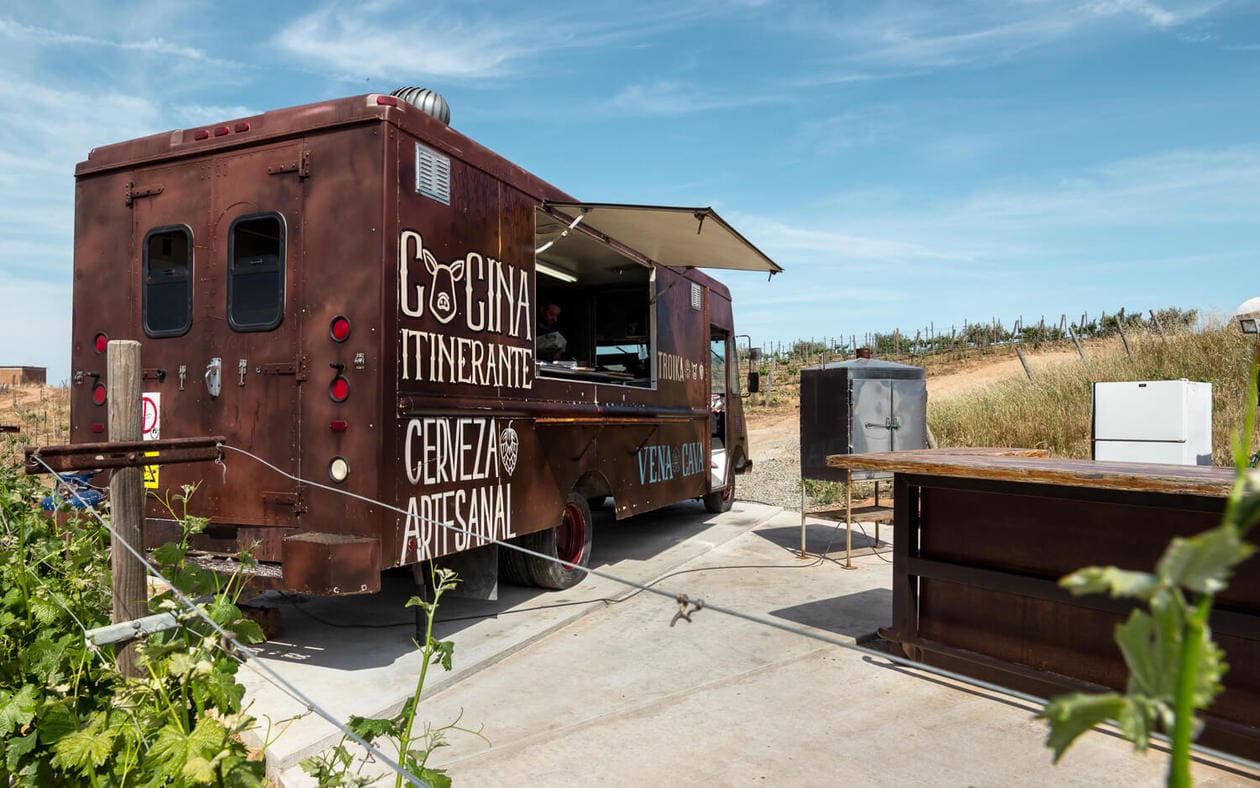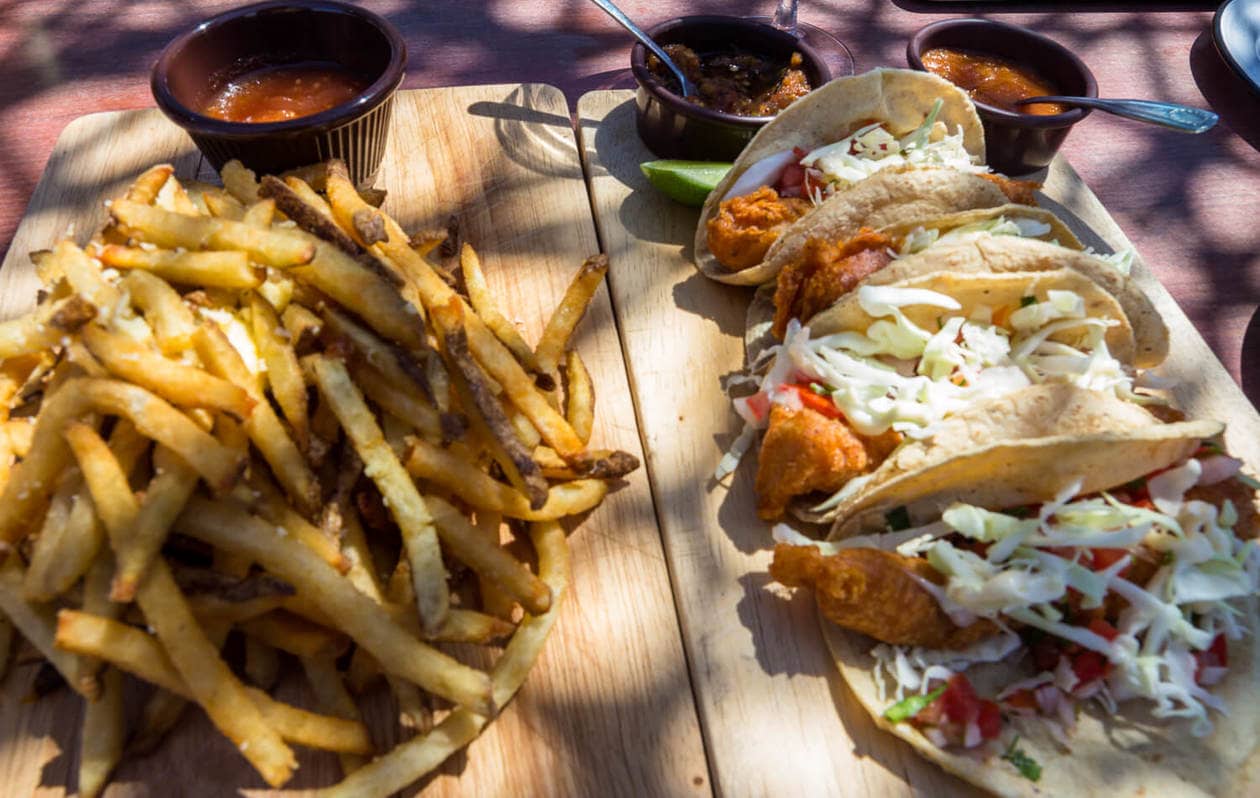 HACIENDA LA LOMITA WINERY
Hacienda La Lomita's headwine maker, Gustavo Gonzalez, has an impressive background and over 20 years of experience. He is a chemist with a masters in oenology (the study of wines) and one of the most recognized oenologists in the American Union. Gonzalez worked for 17 years in Napa Valley working for Robert Mondavi. During his time at Mondavi, Gonzalez graduated from lab technician to head winemaker in charge of  their red wines. Today, he is the head winemaker for both Finca La Carodilla and Hacienda La Lomita wineries.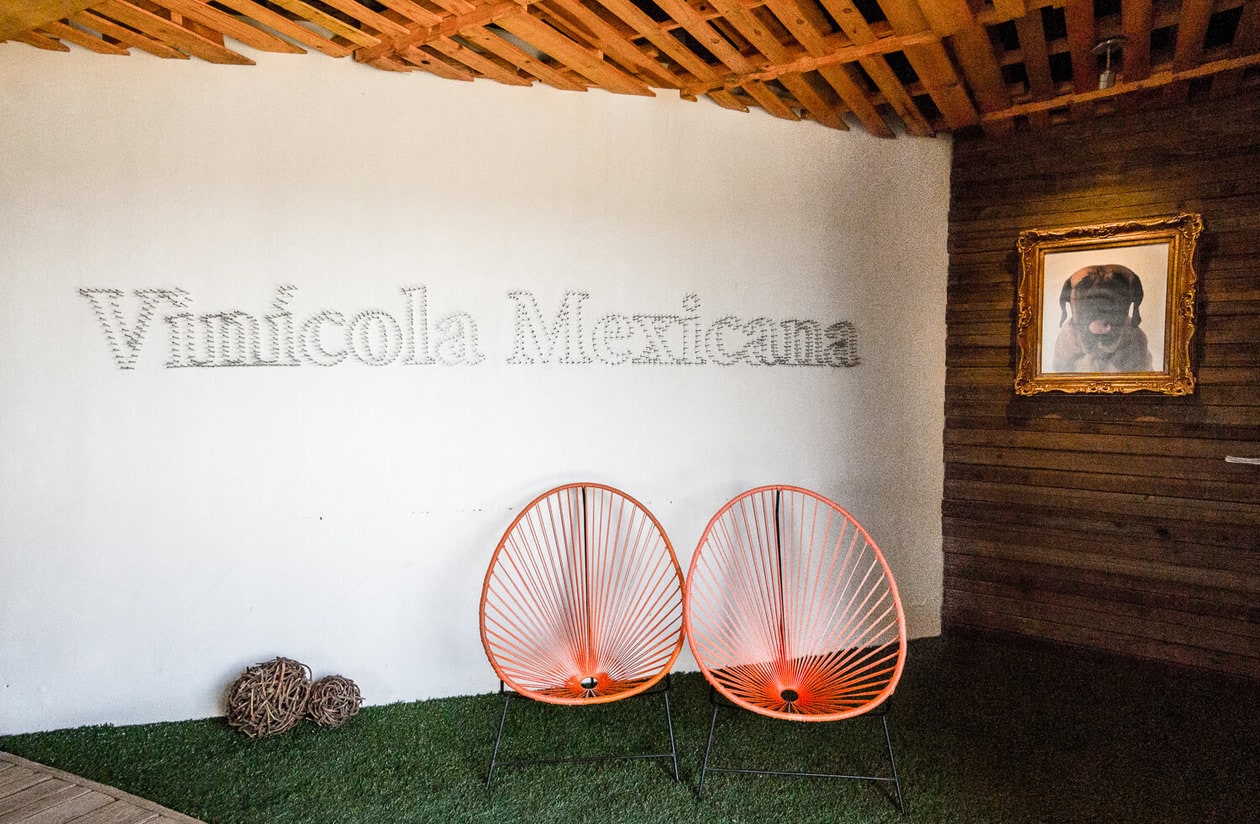 While Hacienda La Lomita was my least favorite in terms of overall design (compared to the others on this list), they had my favorite wine out of all the Valle de Guadalupe wineries. I actually ended up purchasing a few different bottles because they were so good and mega inexpensive.
Both Hacienda La Lomita and Finca La Carodilla had really beautiful and unique bottle art which would be perfect for souvenirs, if you can keep yourself from drinking them.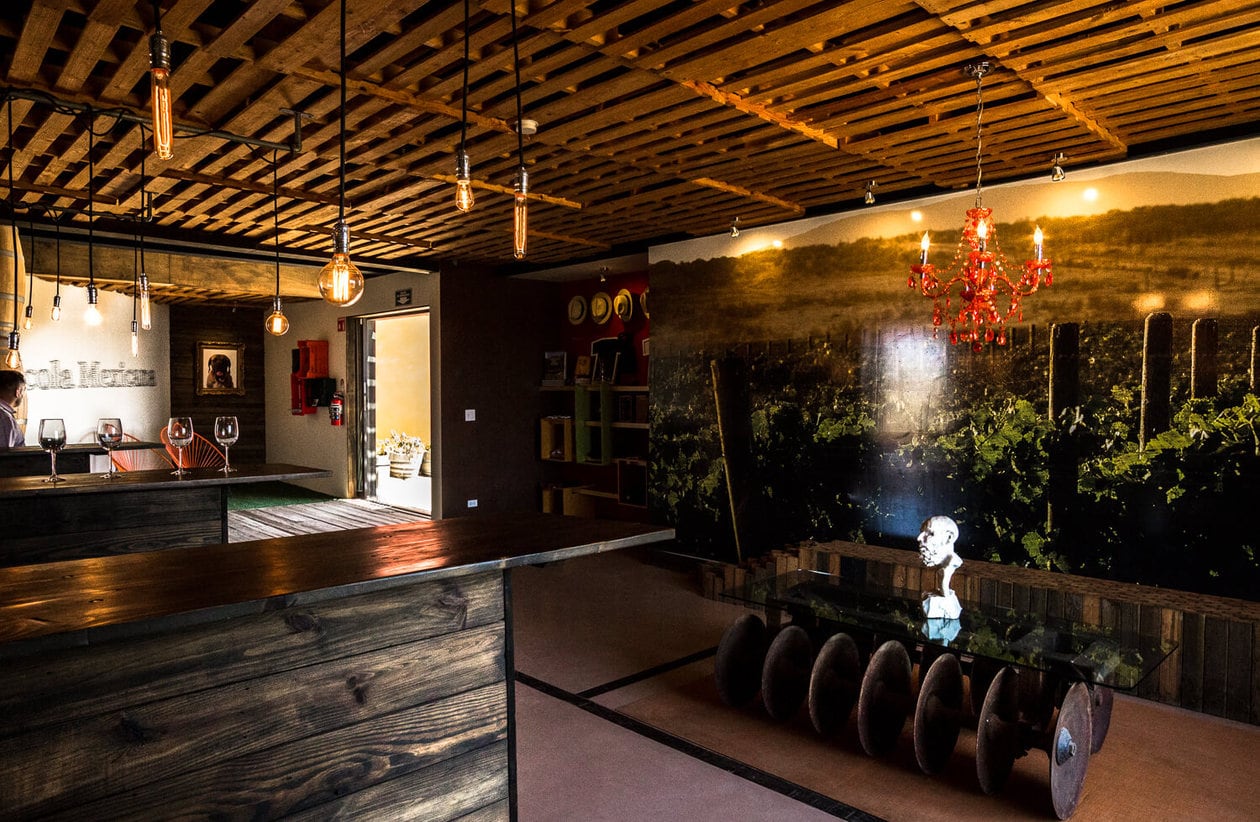 For more information about Hacienda La Lomita visit their website here.
(Note: Their website is in Spanish and some of it does not Google translate).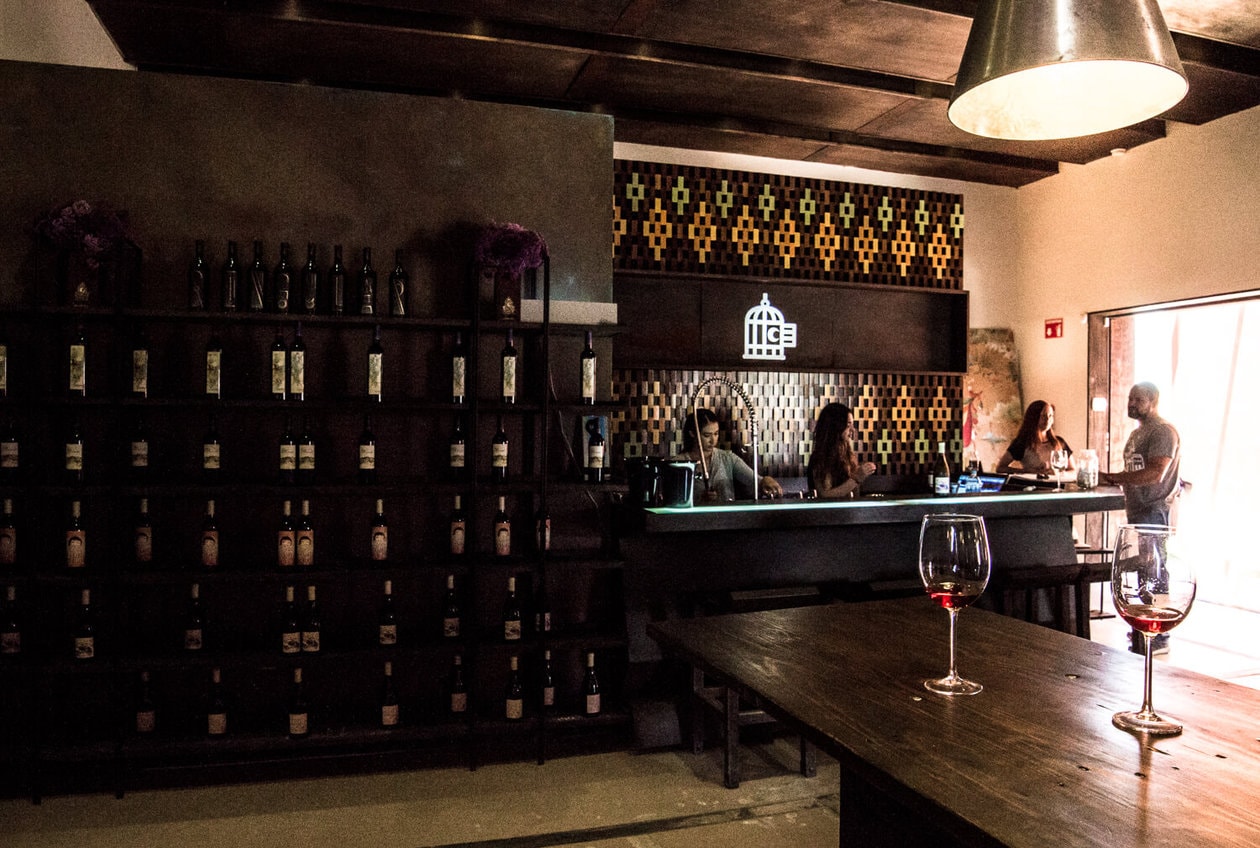 FINCA LA CARODILLA WINERY
I wasn't aware until I started researching for this post, that the owner of Finca La Carodilla and Hacienda La Lomita are the same person; but now it makes total sense as to how they both ended up on this list.
Finca La Carodilla was hands down the most photogenic winery we visited while in Valle de Guadalupe. With it's perfectly manicured outdoor patio, and a shrine to the Virgin of Carodilla at the end of the table, it's traditionally beautiful with a splash of local flavor.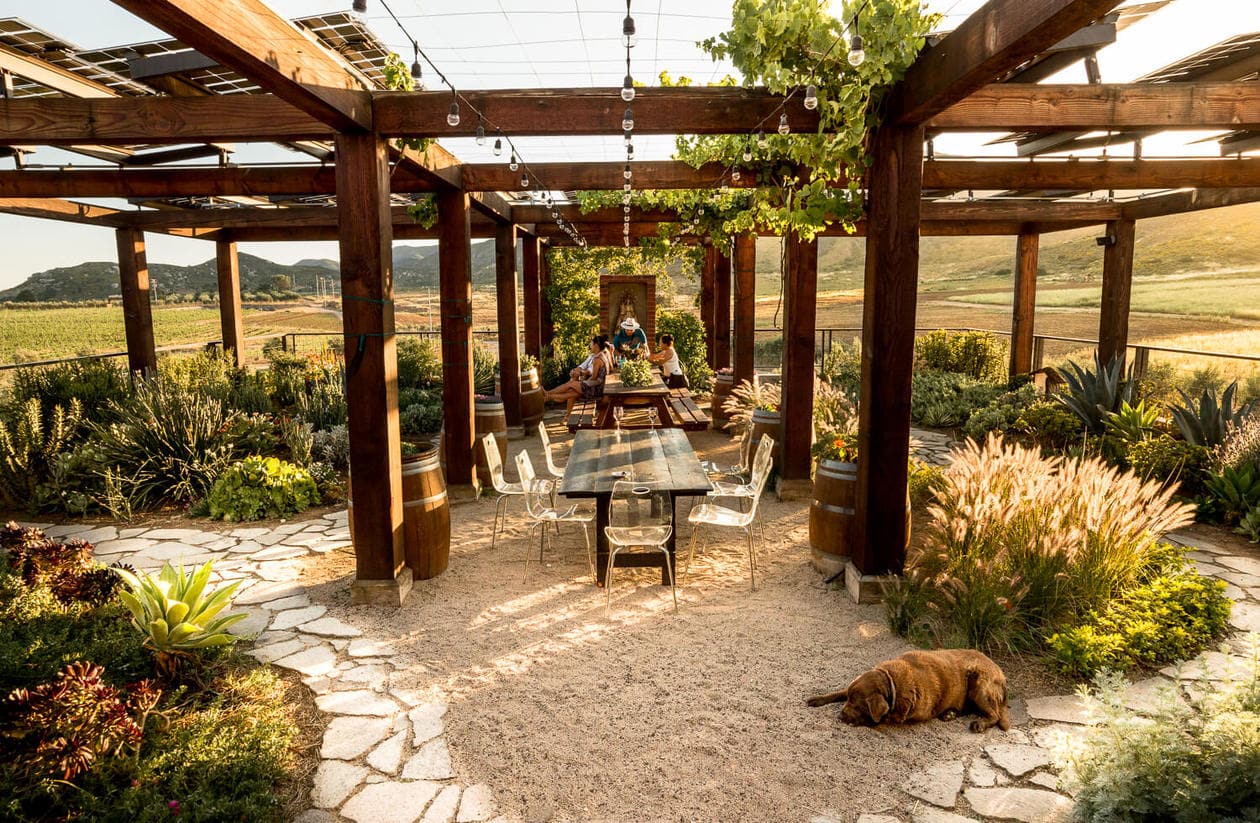 La Finca Carodilla was the first of the Valle Guadalupe wineries to become organically certified. They use a method called Biodynamic Agriculture which utilizes organic farming methods and promotes the earth as a living and receptive organism.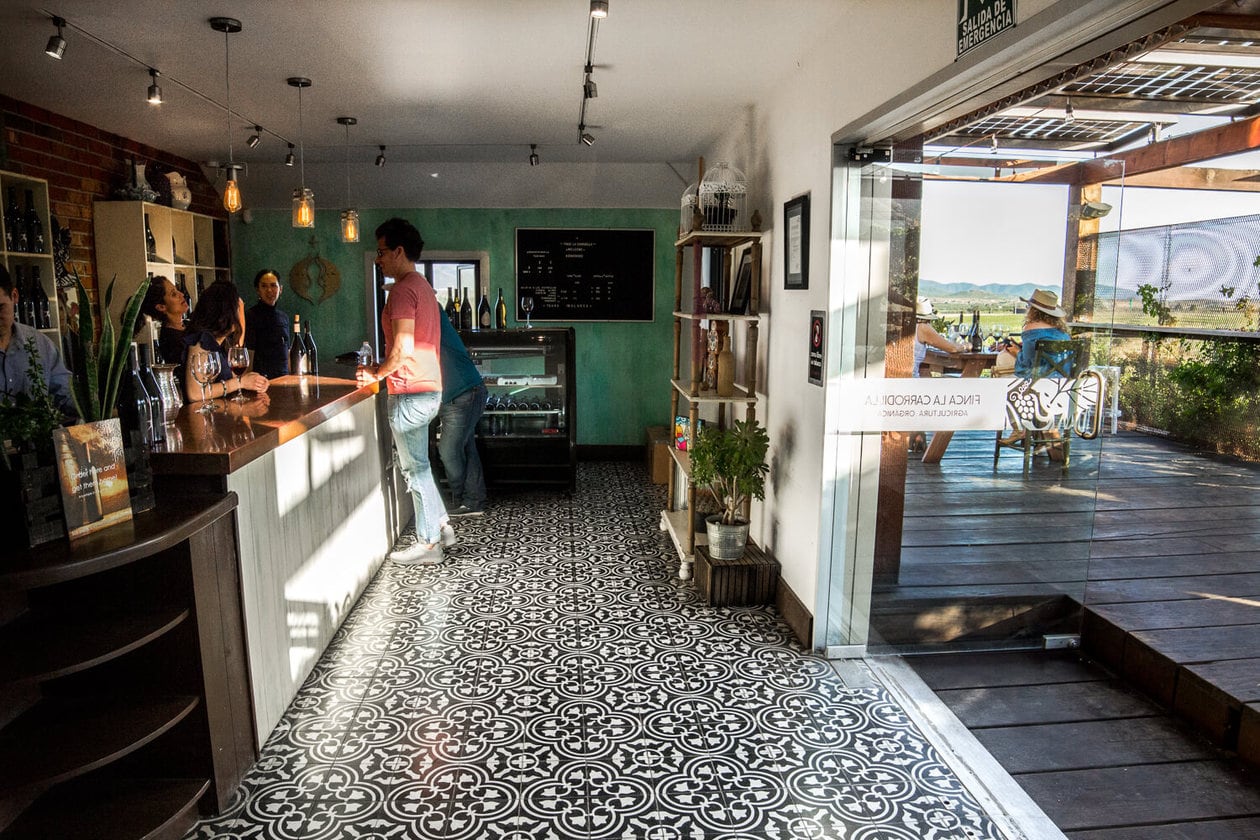 I highly recommend visiting Finca La Carodilla during golden hour (1-2 hours before sunset). It's the perfect place to relax and long, hard day of wine tasting.
For more information about Finca La Carodilla visit their website here.
[vc_row][vc_column][vc_message style="square" message_box_color="white" icon_type="typicons" icon_typicons="typcn typcn-wine"]
RELATED POSTS
[/vc_message][/vc_column][/vc_row]
Did I miss anything? Let me know what Valle de Guadalupe wineries we need to check out next time!
---
PIN IT