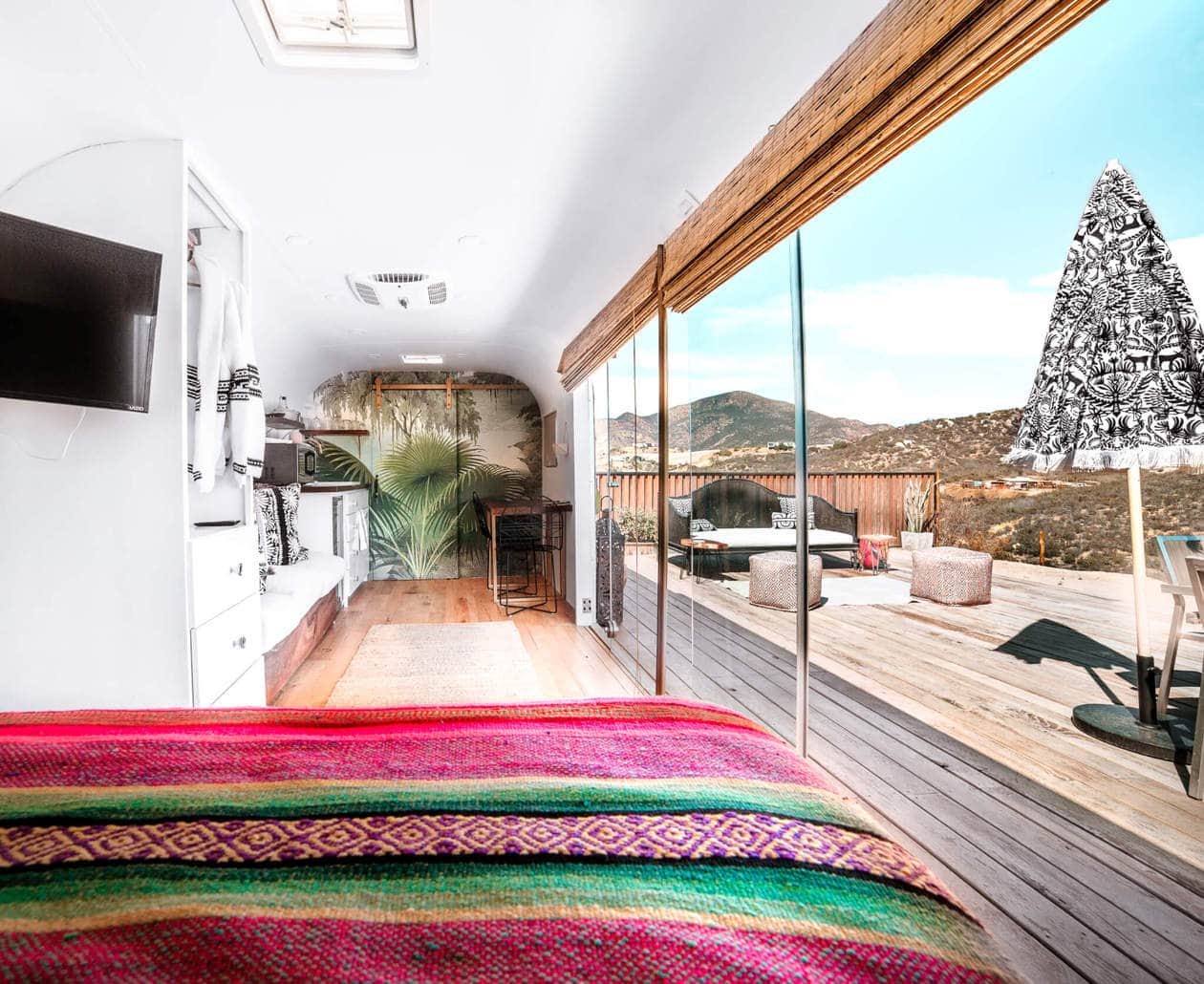 Every so often in my travels, I discover a hidden gem that excites the f*ck out of me and throws me into vortex of manic happiness and inspiration. I experienced it in Cappadocia when we stumbled upon my favorite sunset bar in the world, and again in Montenegro as we ate the freshest oysters of our lives sitting on a boat dock in the Bay of Kotor.. and last weekend it happened again during our stay at Arre Lulu Baja in Valle de Guadalupe. Arre Lulu Baja is a renovated airstream located in Mexico's wine region, and it's my newest travel obsession. Keep reading for more information about the most perfect place to stay in Valle de Guadalupe.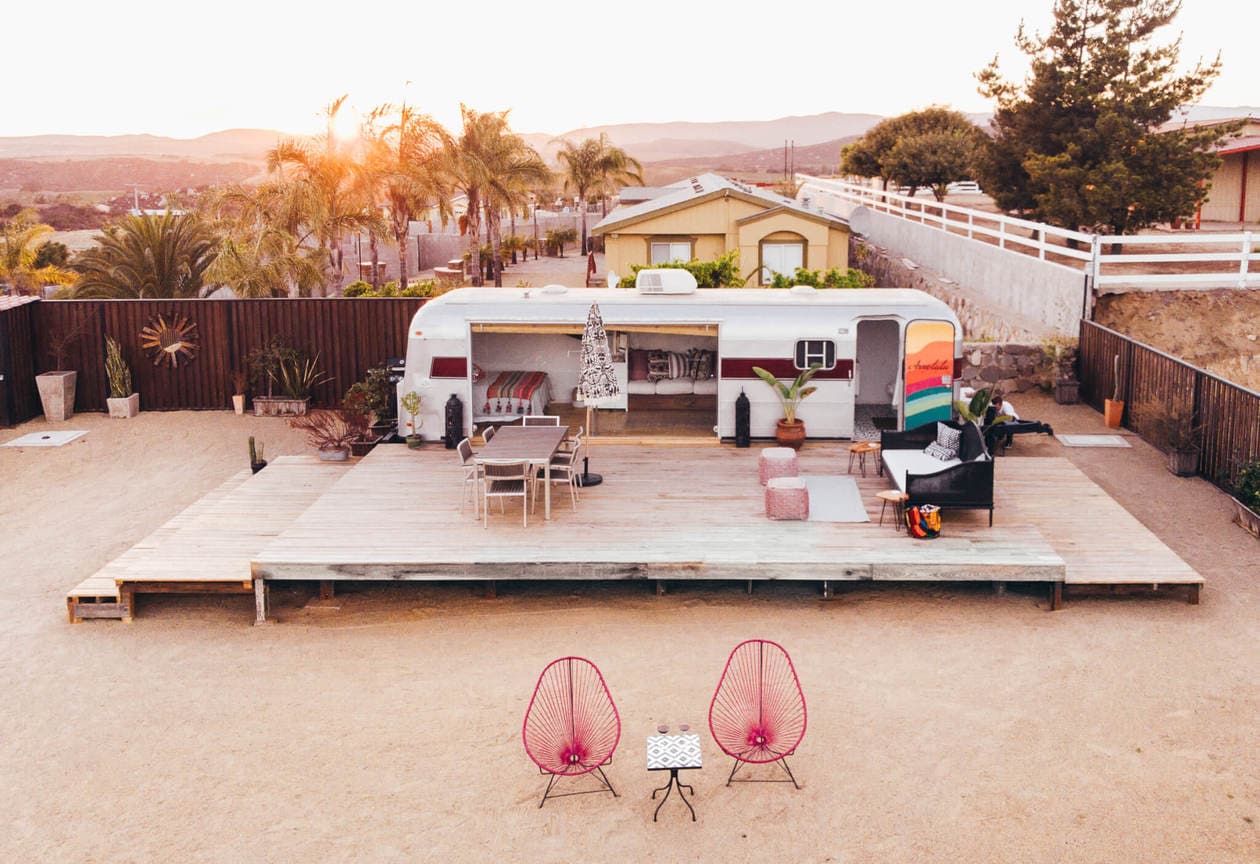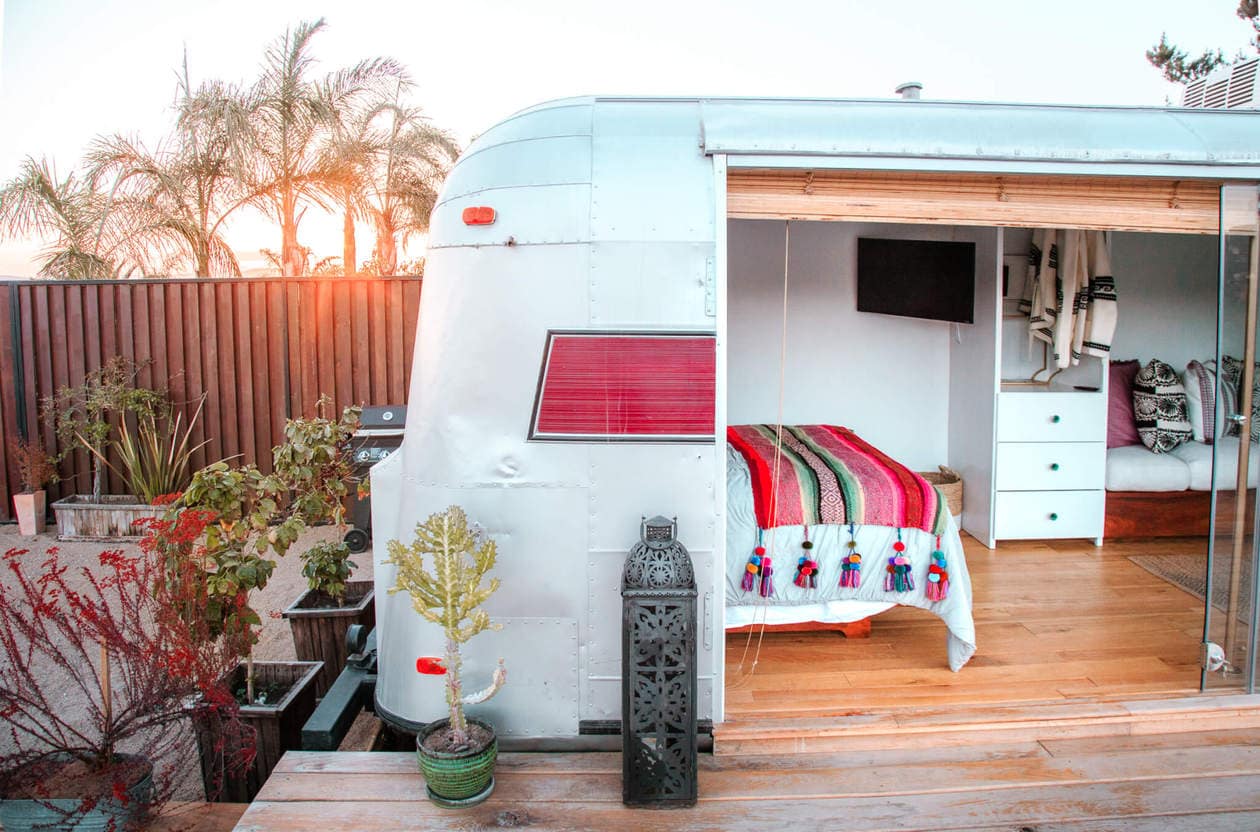 ARRE LULU BAJA
Charisse and Tony are the owners of Arre Lulu Baja, and they are the nicest people ever. Working as a Production Designer and a Propmaster in the entertainment industry (which makes total sense once you see the details of this place), they have a knack for design and wanted to create something fun. When they first started dating, the couple took a trip to Valle de Guadalupe and loved it so much they later decided to buy property here. They designed and built the trailer together and have successfully created a picturesque nook in one of the most exciting, up and coming regions in North America.
---
RELATED POST: VALLE DE GUADALUPE // A COMPLETE VISITORS GUIDE TO MEXICO'S WINE COUNTRY
---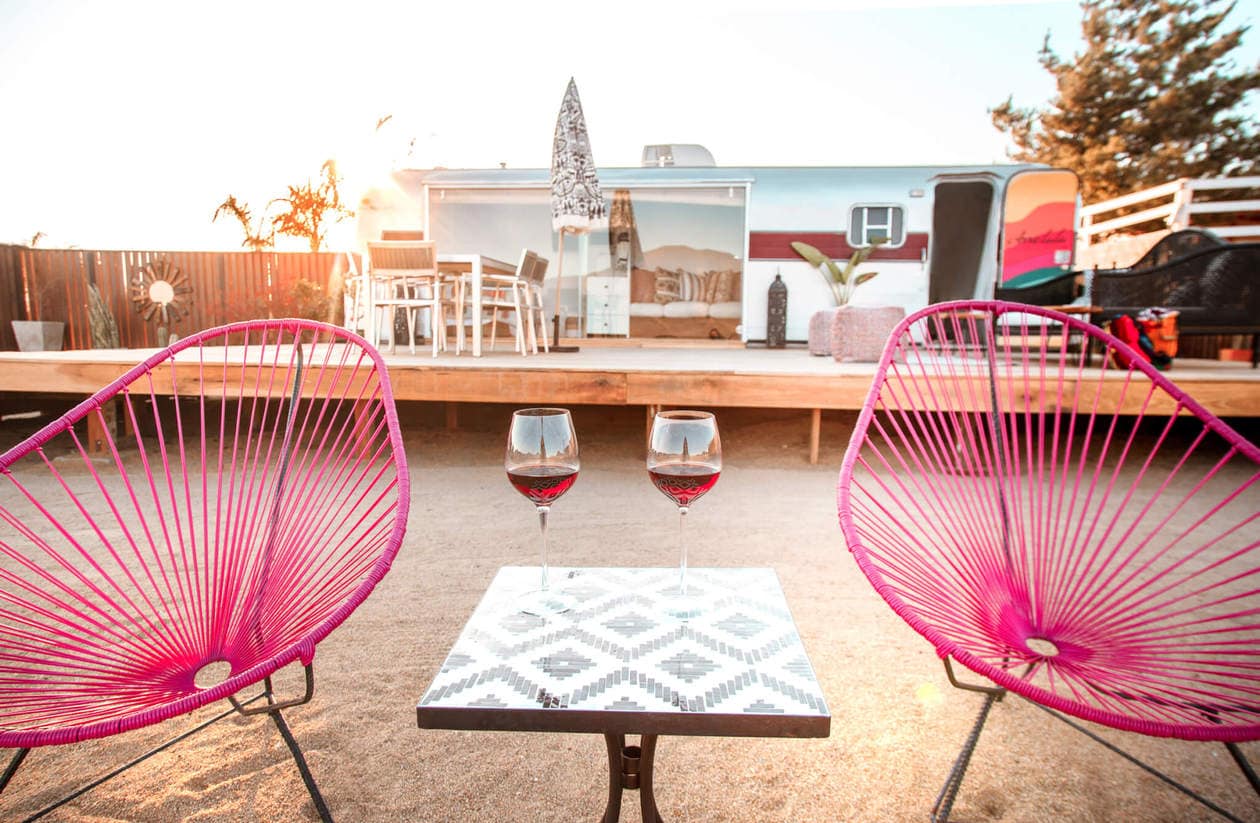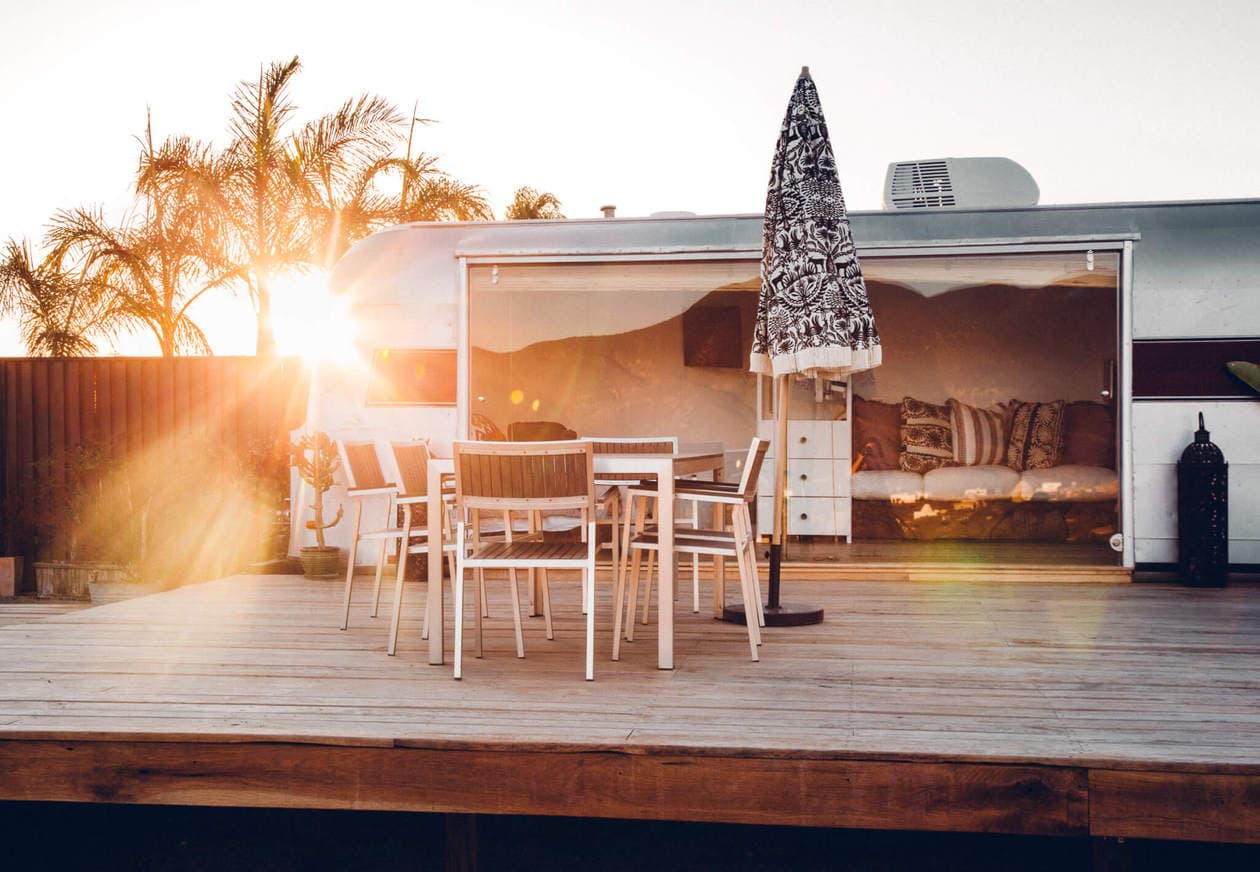 Last year, Nick and I visited Valle de Guadalupe for the first time and fell in love with it's eclectic, laid back vibes. When a friend of ours invited us back for his wedding in July, we jumped at the chance to return. The region is quickly expanding with new wineries, restaurants and hotels; and having just opened their doors for business in June 2018, Arre Lulu Baja is one of the newest unique lodging options in the area.
---
RELATED POST: 4 UNIQUE VALLE DE GUADALUPE HOTELS 
---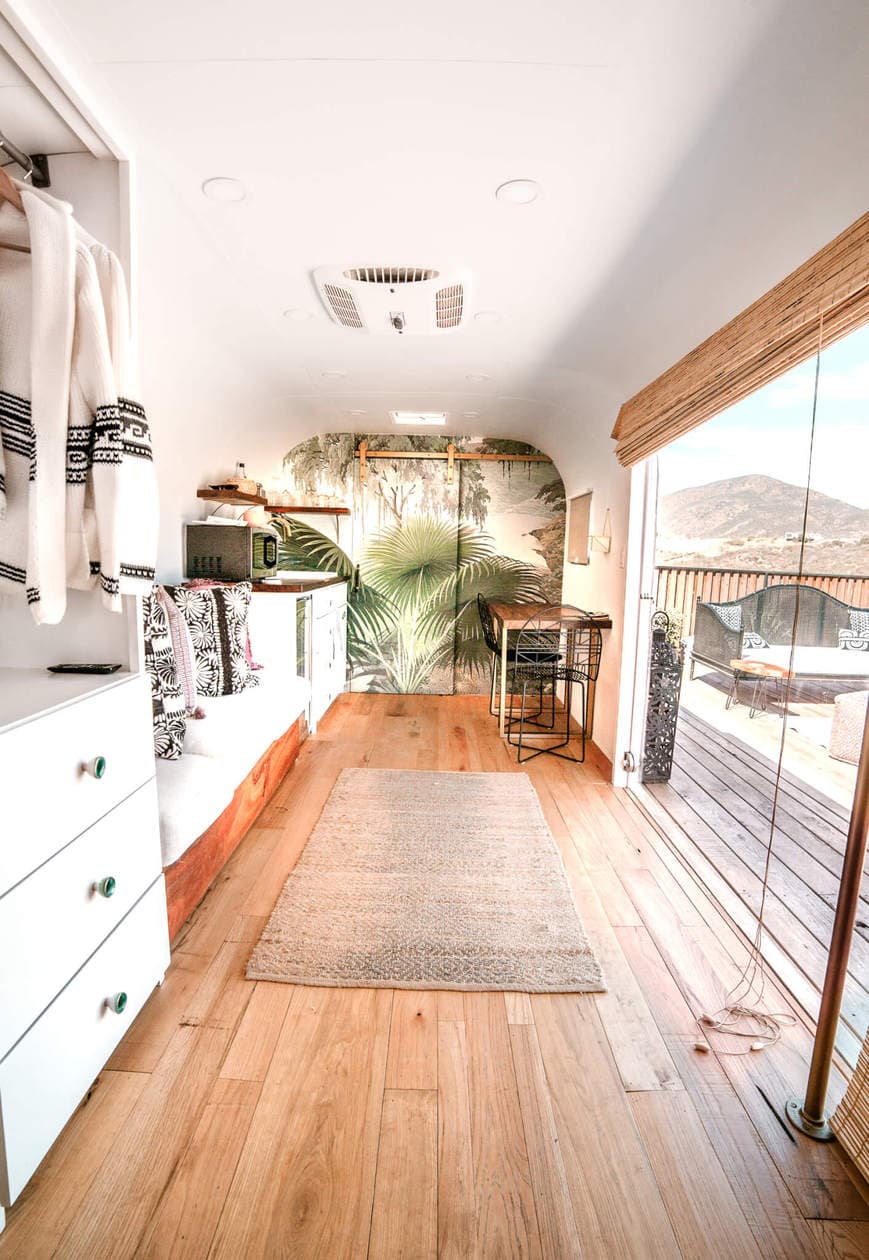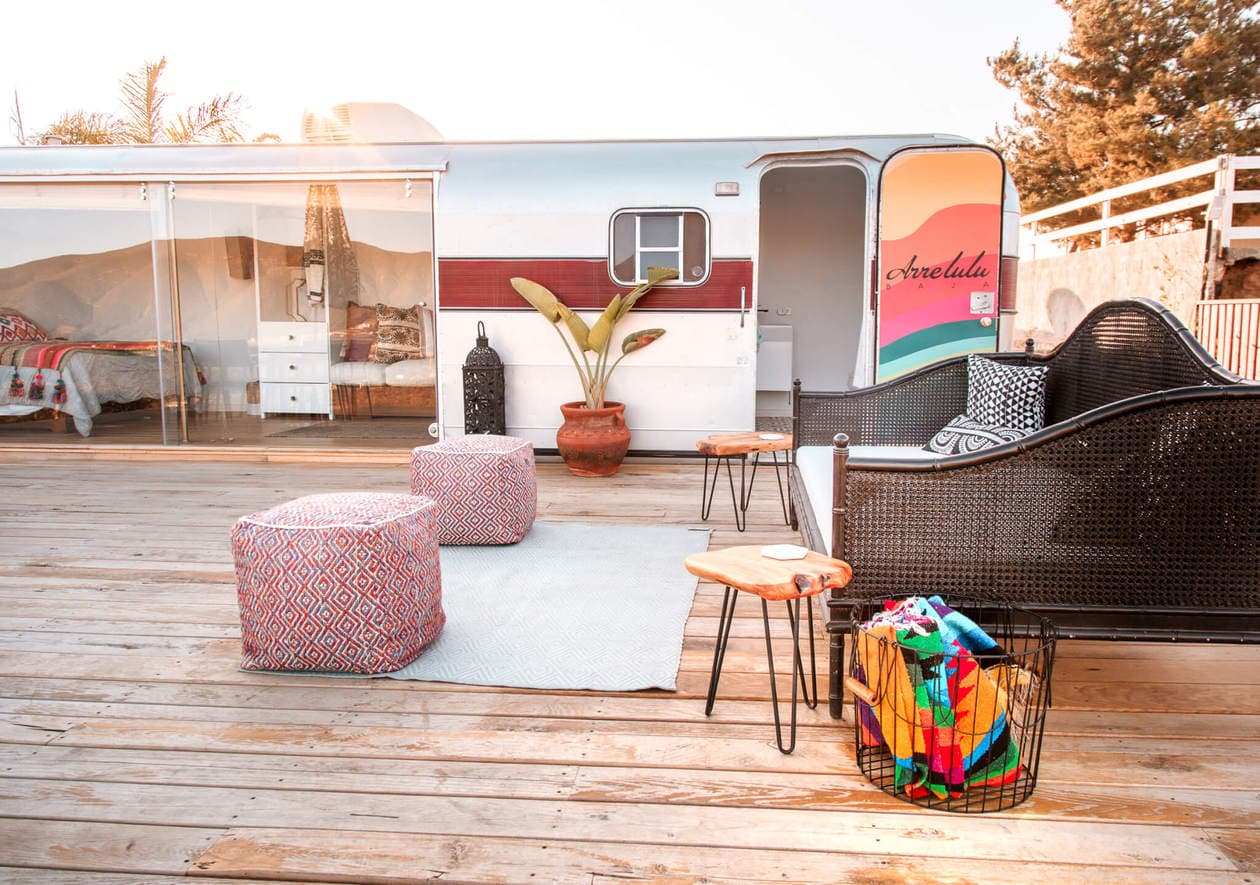 THE AIRSTREAM
Created from a remodeled 30′ Silver Streak Trailer, Arre Lulu Baja is complete with everything you need for a relaxing weekend of wine tasting.  The large sliding glass doors on the side of the airstream allow you to take in the valley views from your bed, and the massive deck complete with multiple lounging options are the perfect place to BBQ and watch the stars.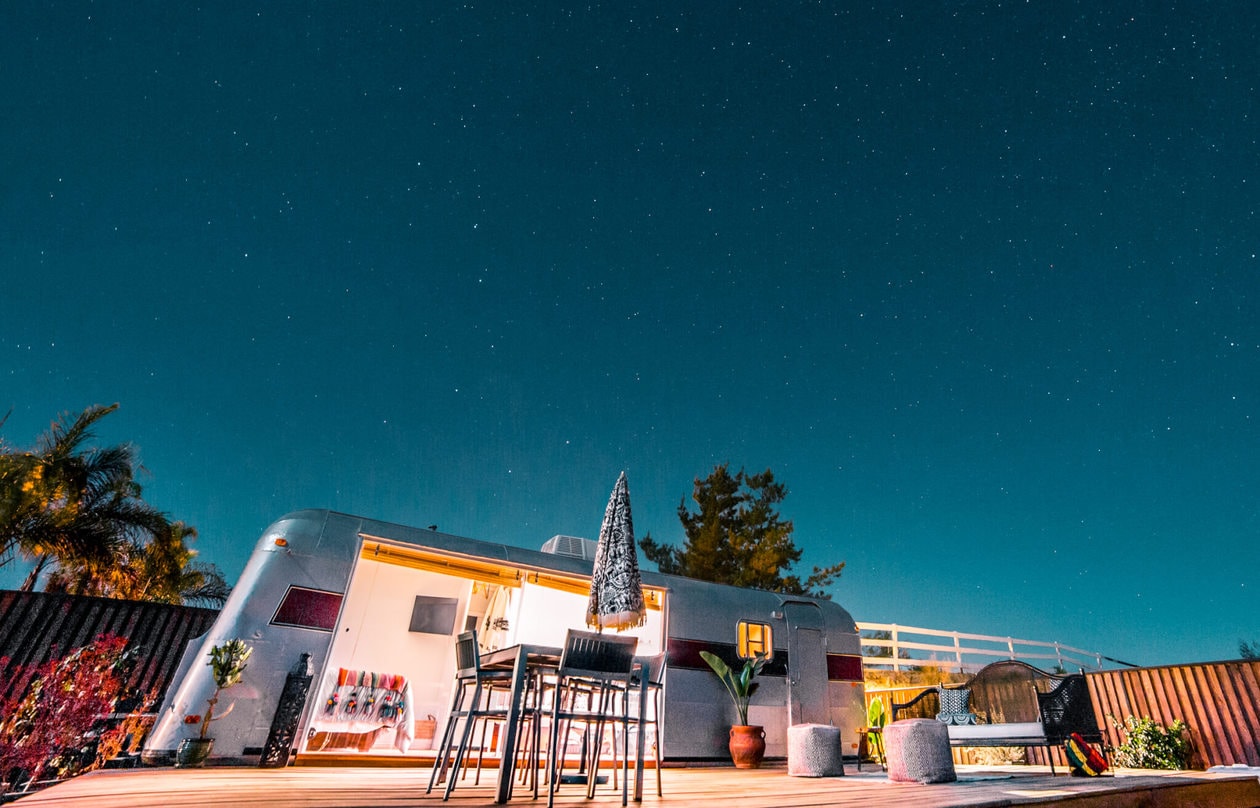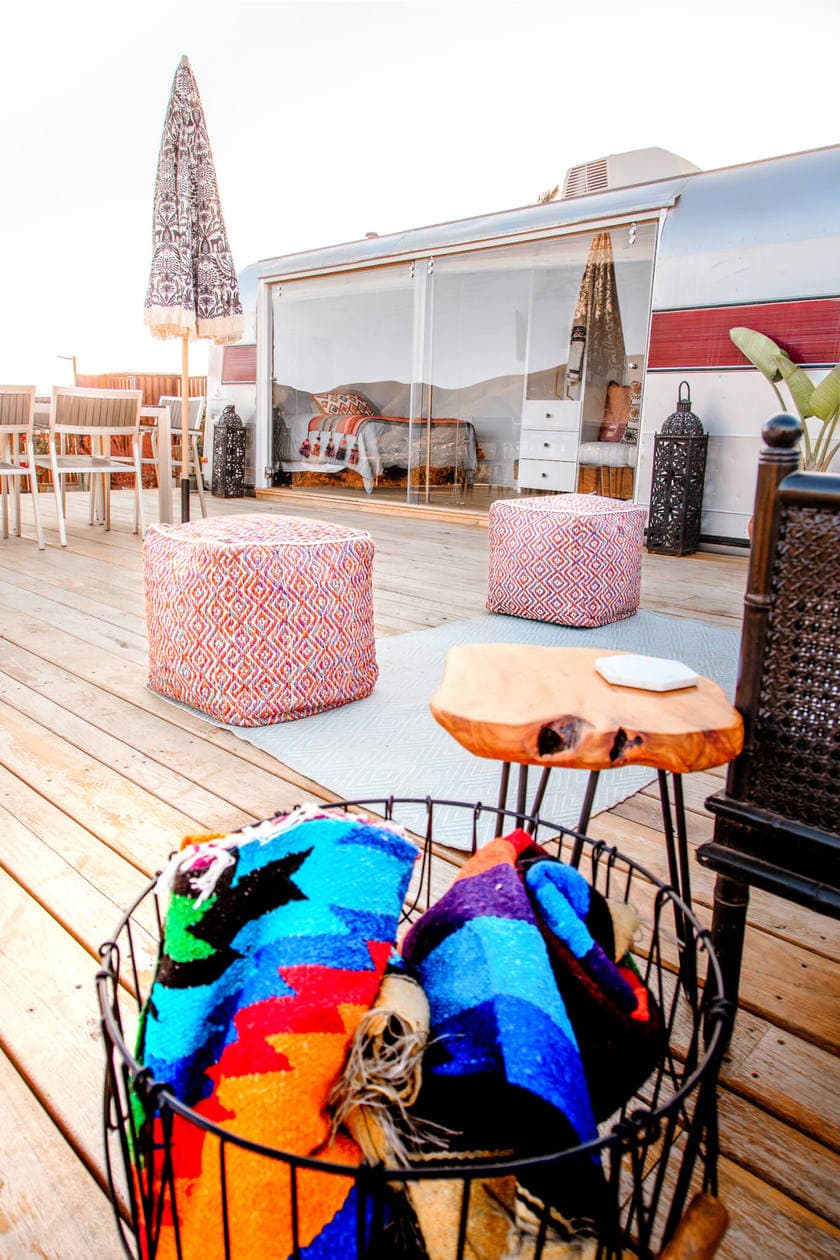 After checking in and seeing the airstream in person, we completely changed our weekend schedule to give ourselves more time at Arre Lulu Baja. We stocked up on ice, drinks and snacks at Mercado Liz (the supermarket) and spent the rest of the afternoon hanging out. Also, by hanging out I mean Nick drank wine while I ran around like a crazy person photographing the same things over and over again because everything was so perfect and I couldn't stop.



AMENITIES
The inside of Arre Lulu Baja is what Instagram dreams are made of. With it's deep soaking tub, palm print wall paper and gold accents, no detail has gone unnoticed. Charisse and Tony have also equipped the trailer with literally everything you might need. You'll find two separate ice chests, a mini fridge, WiFi, a Smart TV, and a propane/charcoal grill.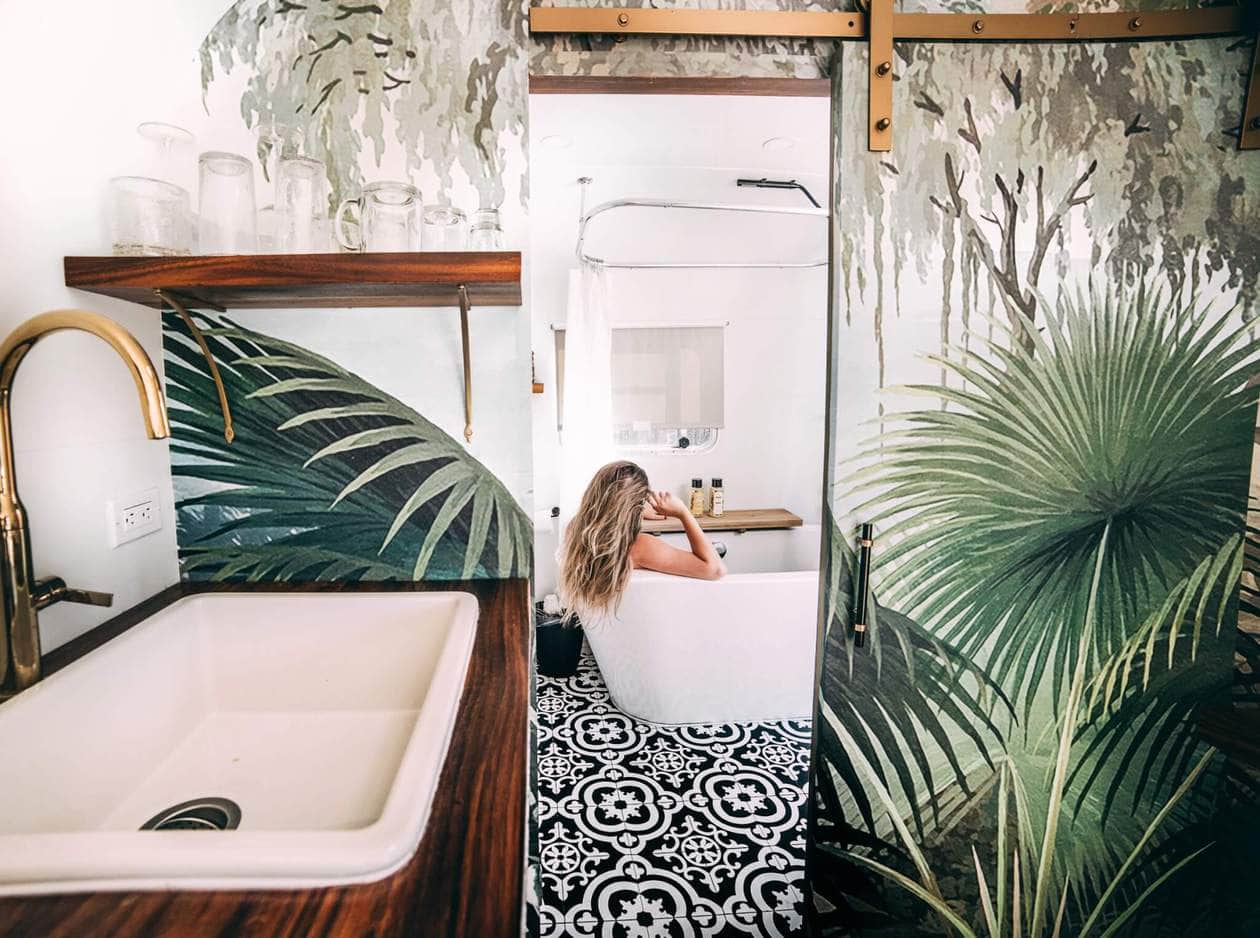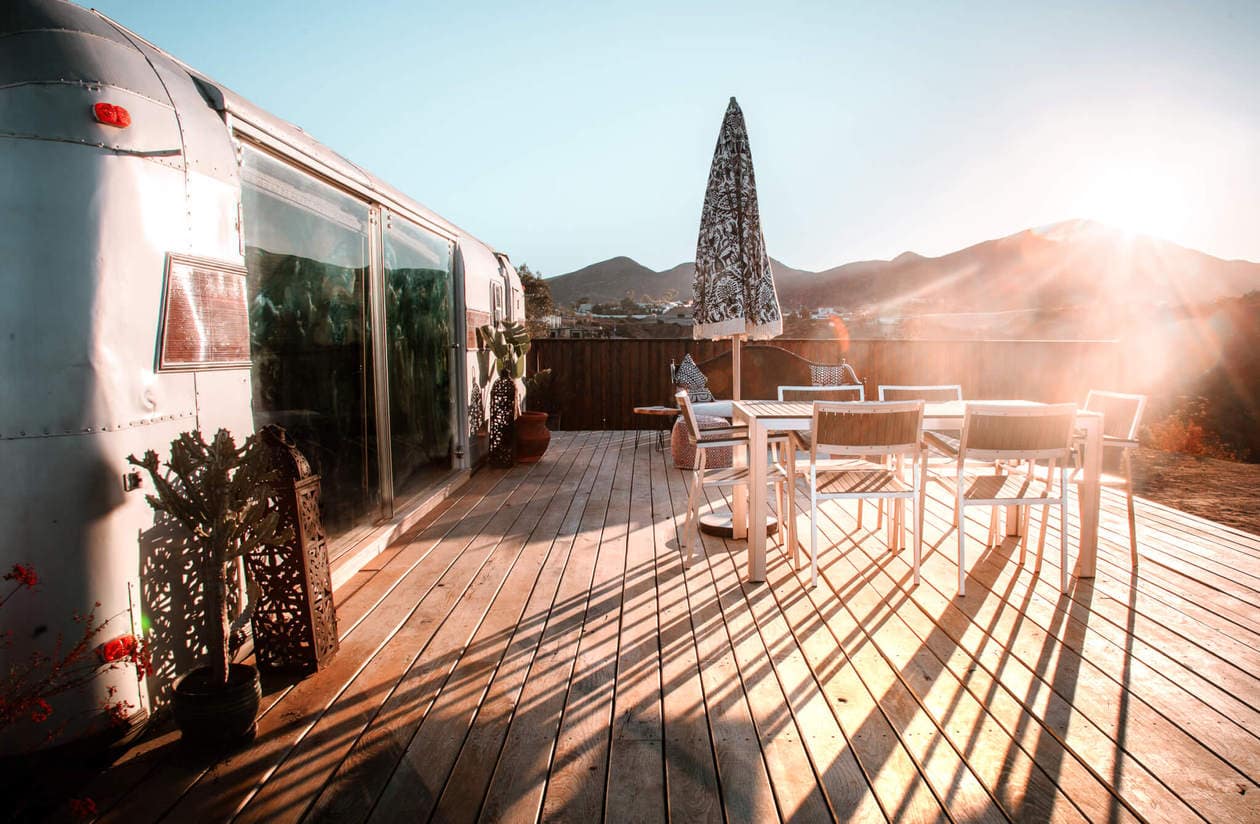 They've even added in all the little things that you might forget, such as sunscreen, Q-tips, a bluetooth speaker, bug spray and even sweaters for when the temperatures drop at night. The trailer also comes with air conditioning which was greatly appreciated given the 90 degree (F) temperatures on the weekend we visited.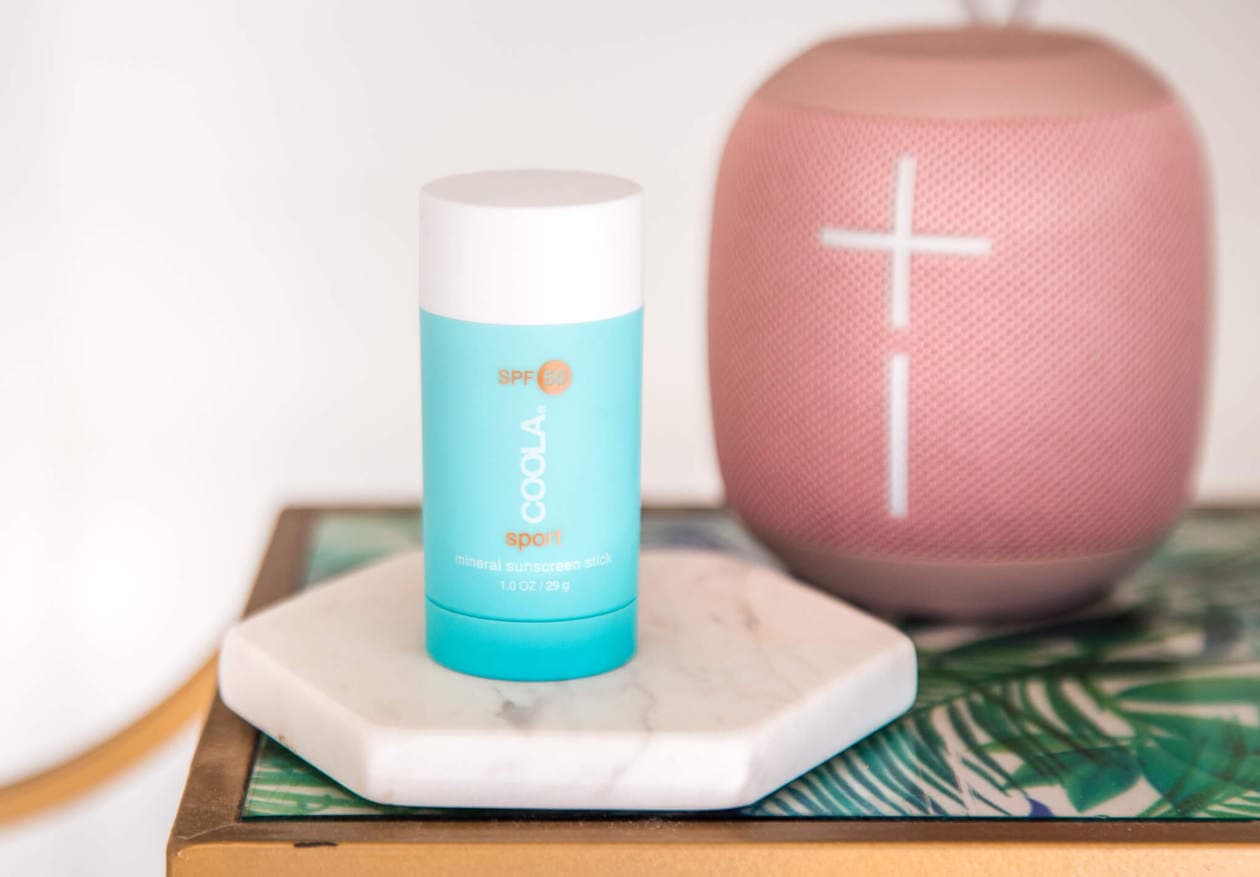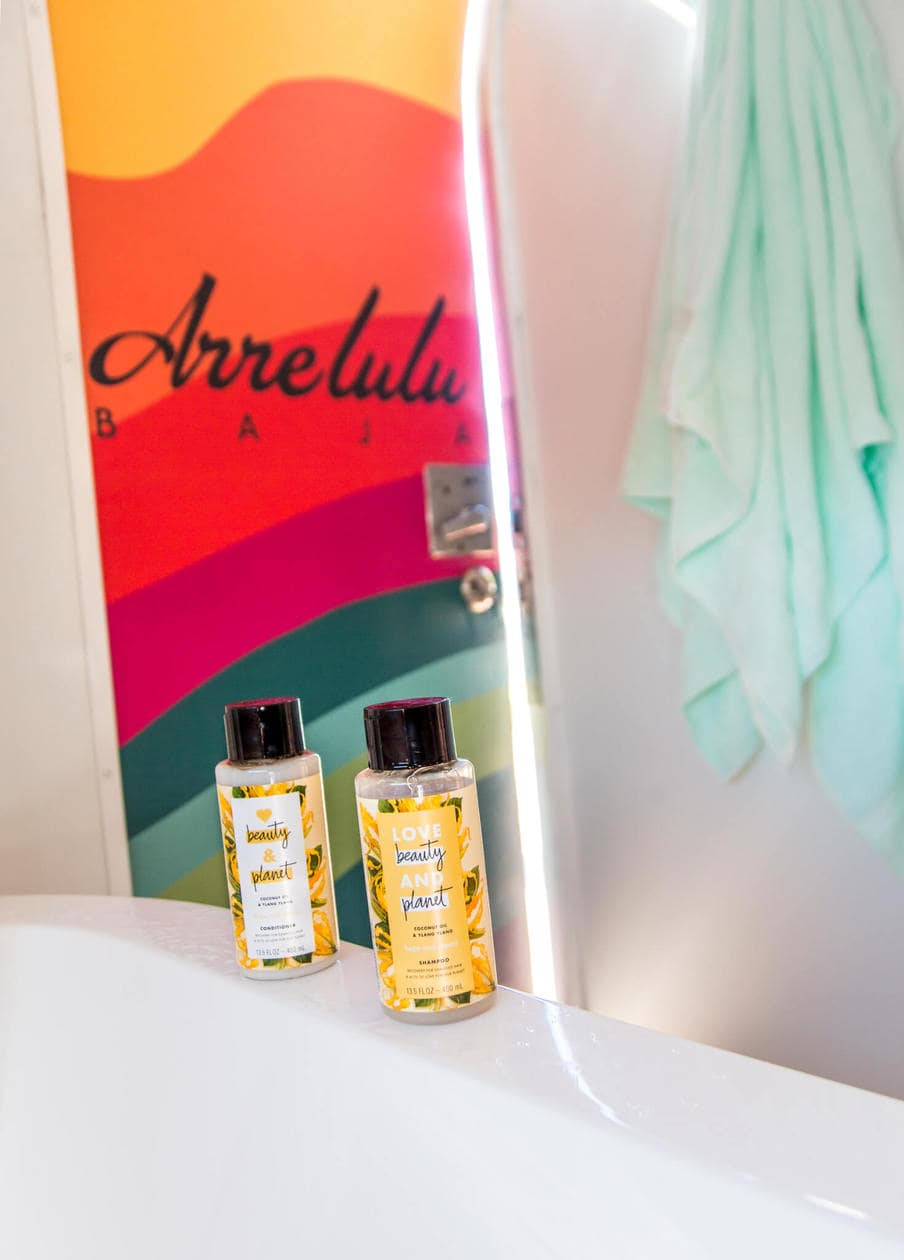 Arre Lulu Baja is a spacious, open and relaxing environment that captures the feel of Valle de Guadalupe through it's chic and colorful design. Everything was spotlessly clean, the bed was super comfortable, and Charisse and Tony were extremely responsive and helpful whenever we needed something. They are currently working on adding a pool and 2 more trailers to the site. We cannot wait to return as I can truly say that this has hands down been my favorite Airbnb stay yet.
FOR ARRE LULU BAJA BOOKING AND INFORMATION CLICK HERE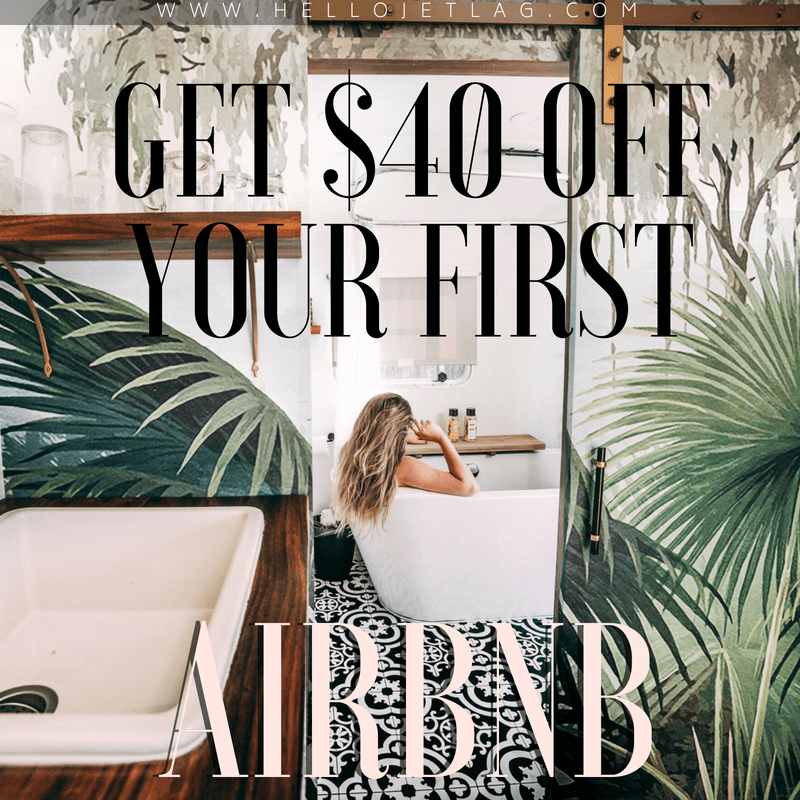 If you've never booked a stay on Airbnb, click above for $40 off your first night's stay!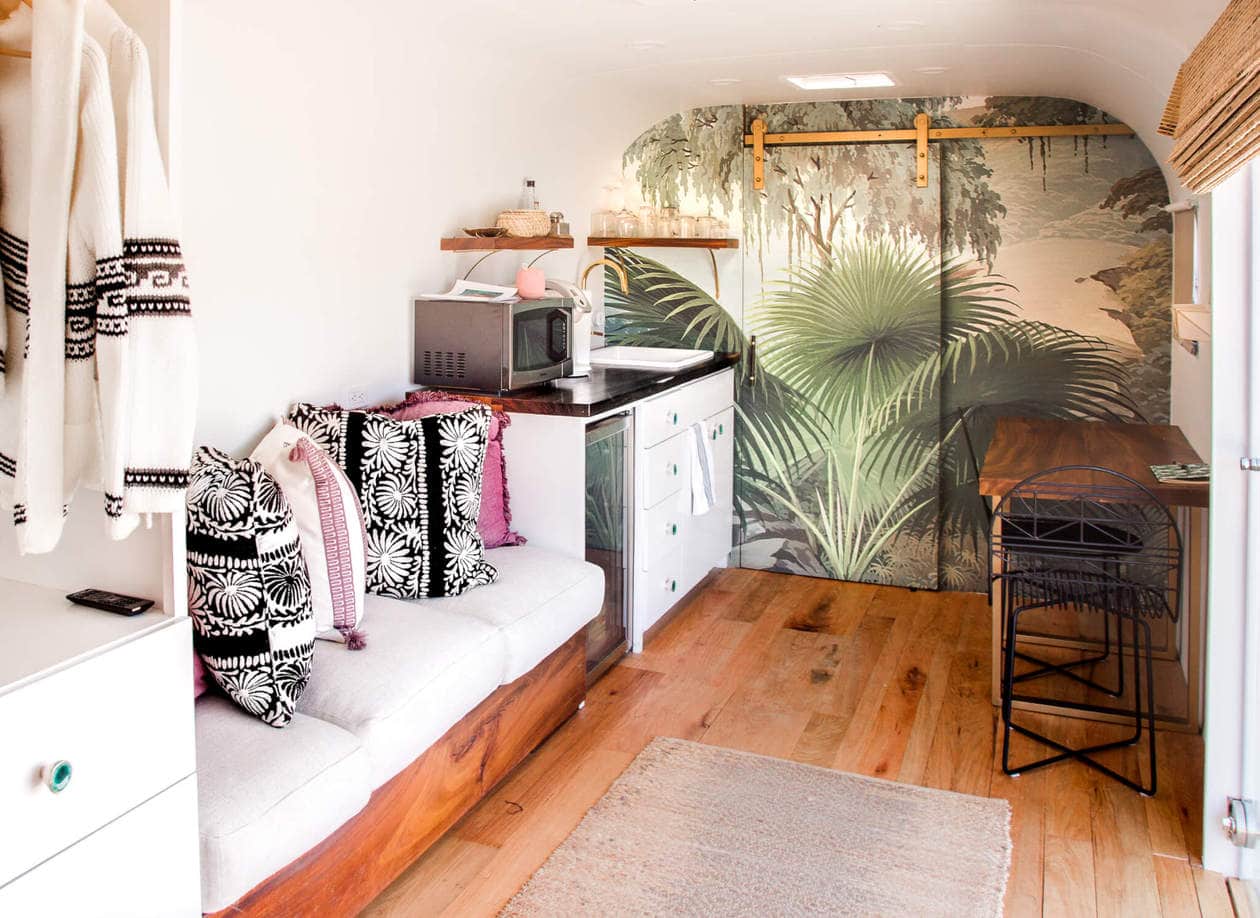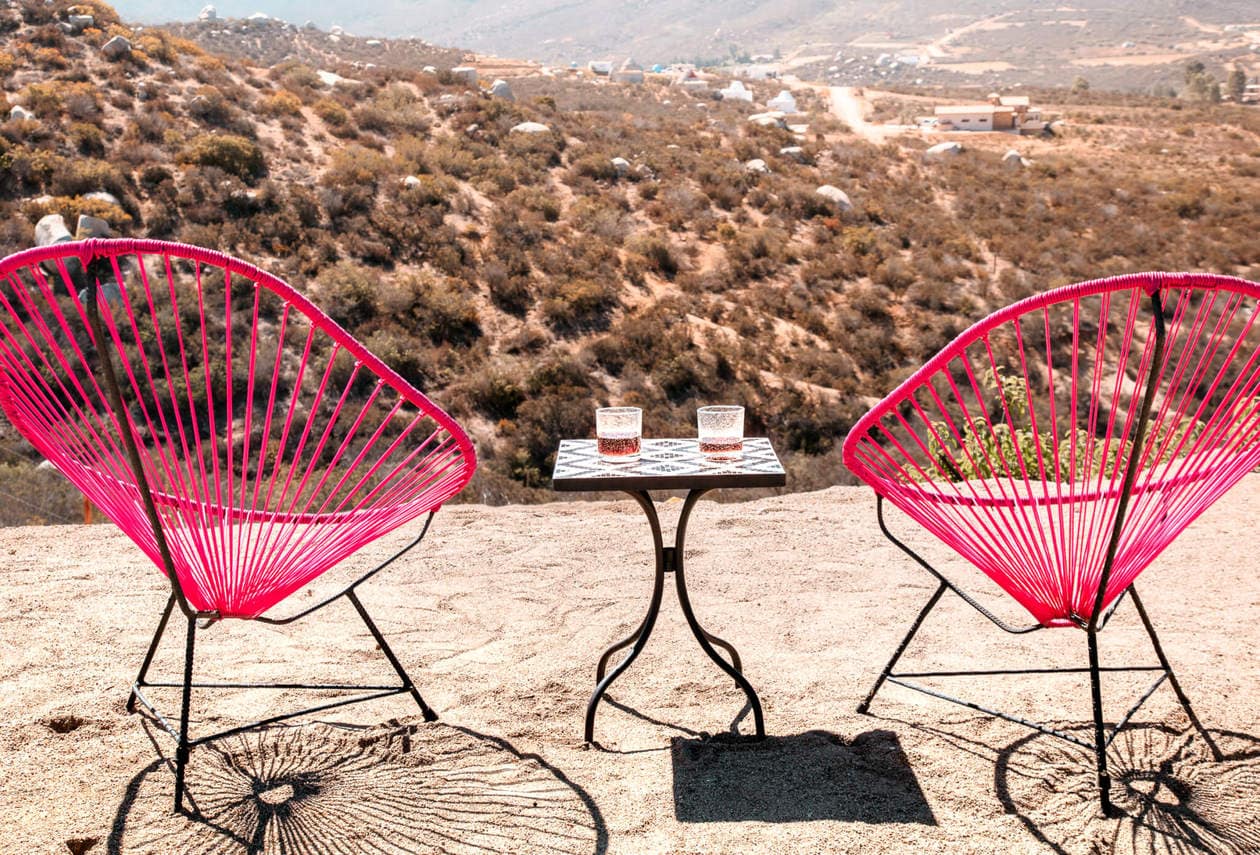 LOCATION
Arre Lulu Baja is located in a quiet residential area off of La Ruta Del Vino. It's 6 miles (10km) from Vena Cava Winery, 11 miles (18km) from Supermarket Liz, and 5.5 miles (9km) from La Cocina Dona Esthela. It's very important that you are close to La Cocina Dona Esthela 😉 .
---
RELATED POST: 3 WINERIES YOU MUST VISIT IN VALLE DE GUADALUPE
---


---
PIN IT // ARRE LULU BAJA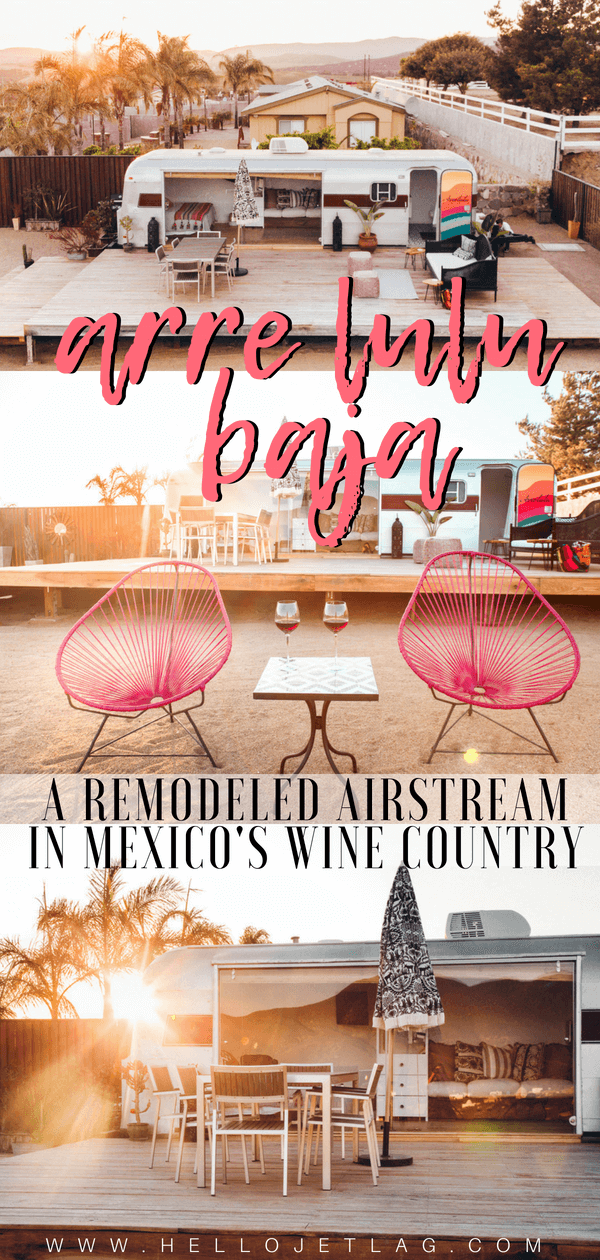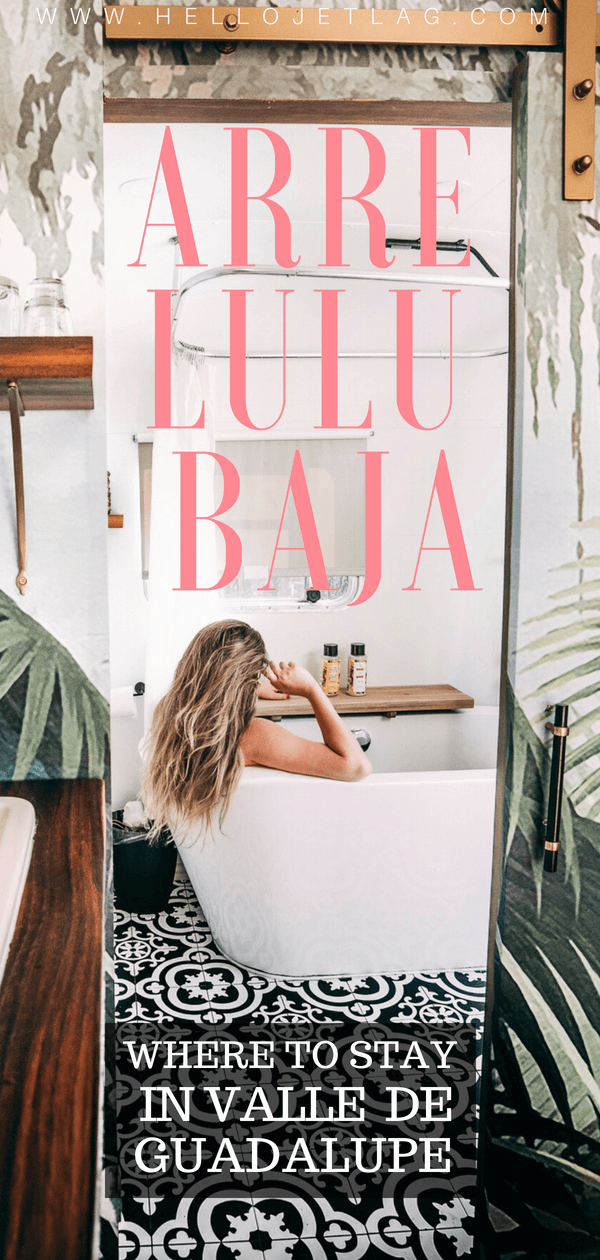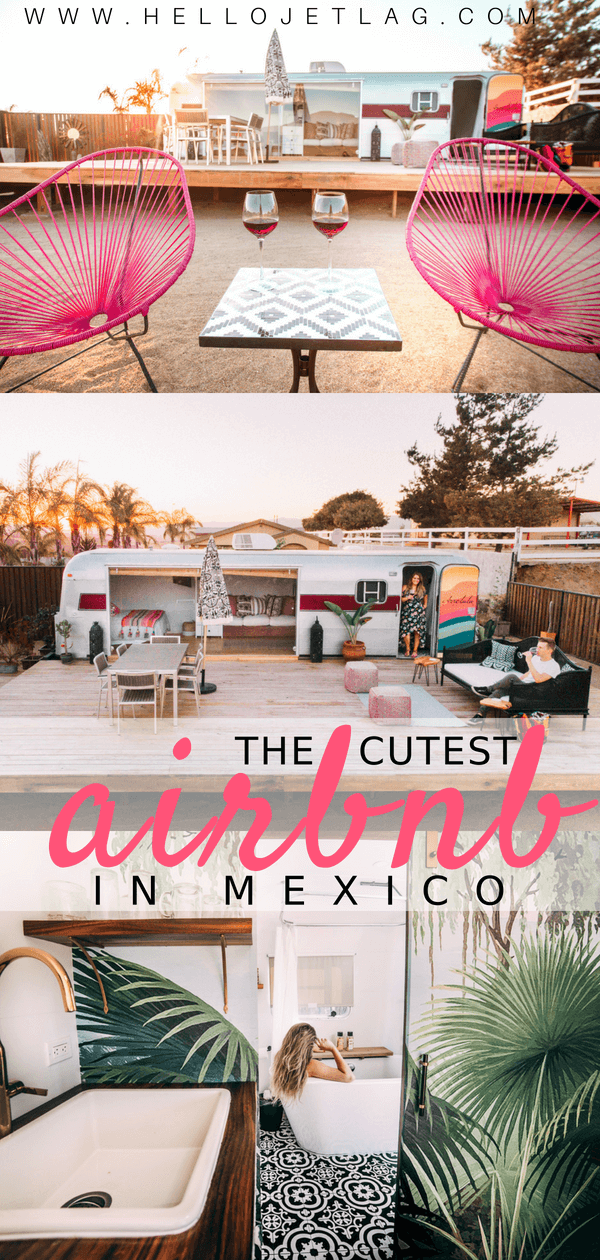 Disclaimer: Thank you Arre Lulu Baja for hosting our stay! This post is not sponsored but it does contain affiliate links. This means if you make a purchase, we receive a small commission which helps us to run this site. Thank you for your support!