One of my favorite things about Mexico's wine region is how innovative it is. While researching a place to stay, I found so many interesting lodging options, there wasn't enough time to even begin to try them all. From eco-lofts to a renovated airstream, glamping tents and a bubble hotel where you can watch the stars from your bed, keep reading to discover 4 unique Valle de Guadalupe hotels and vacation rentals to check out in Baja California.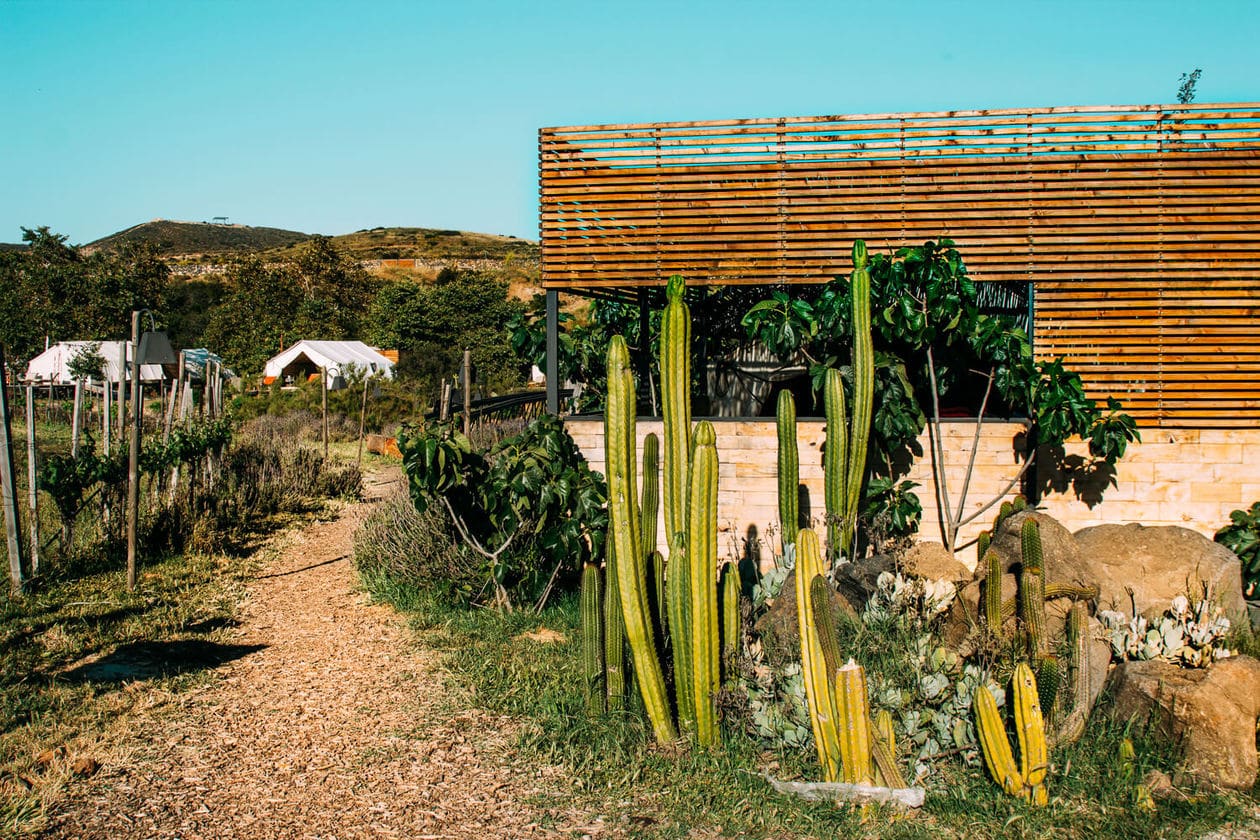 4 UNIQUE VALLE DE GUADALUPE HOTELS YOU HAVE TO CHECK OUT IN MEXICO'S WINE COUNTRY
.
ARRE LULU BAJA
Arre Lulu Baja is a brand new renovated 30′ Silver Streak Trailer, and it's my top pick for unique Valle de Guadalupe hotels in Baja. Charisse and Tony designed the space and they did an impeccable job making sure that every detail is perfect (not to mention Instagrammable!). On the property you'll find a barbecue grill, Wifi, multiple lounging areas, ice chests and a beautiful panoramic view of the valley. Arre Lulu Baja captures the vibes of this area so perfectly that you'll never want to leave.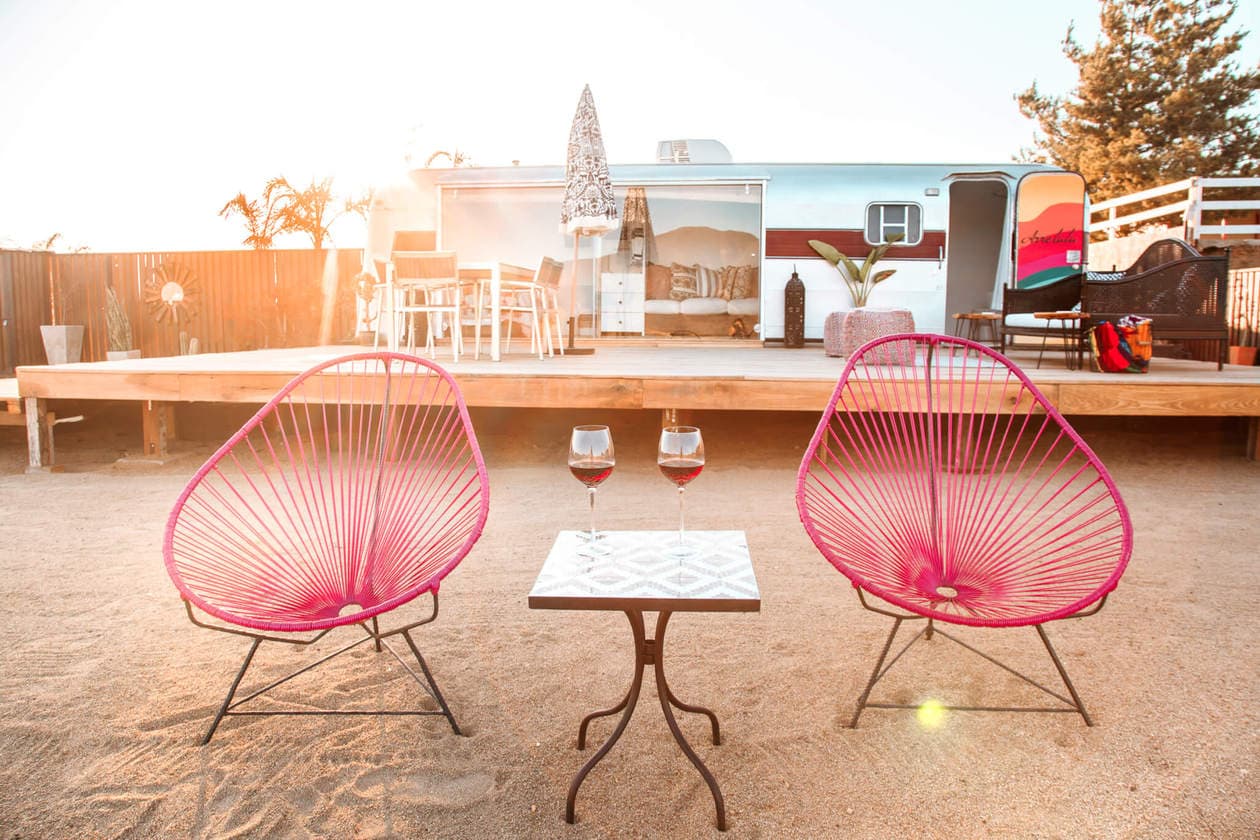 ---
RELATED POST: ARRE LULU BAJA // MEXICO'S CUTEST AIRBNB
---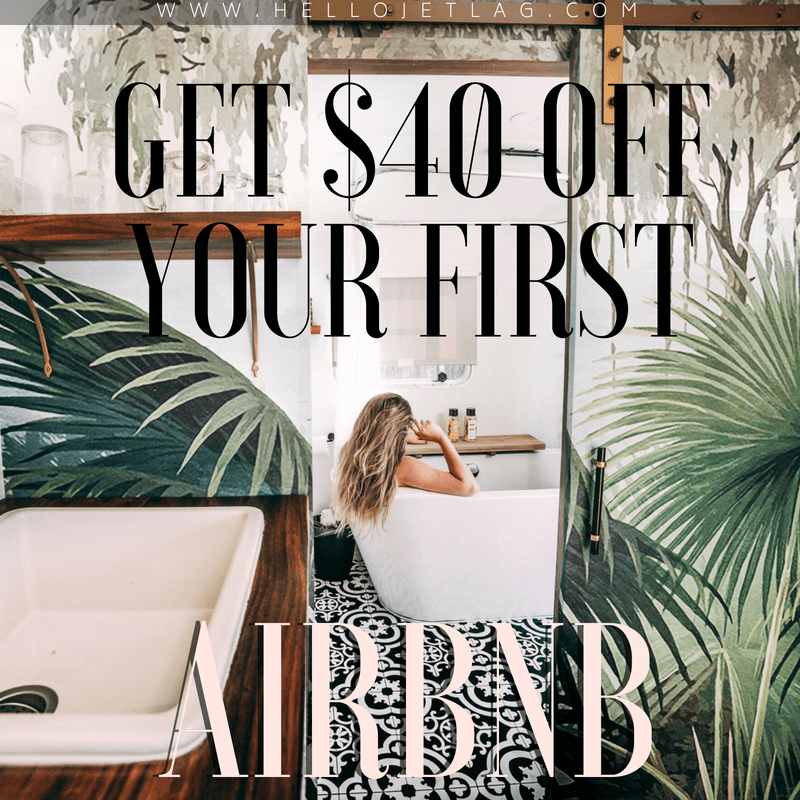 Arre Lulu Baja does their bookings on Airbnb. For booking and information click here. If you've never used Airbnb before, click below for $40 off your first stay!
Price: $149USD/Night
Wifi: Yes
Check In: 3PM-8PM
Check Out: 12PM
Special Conditions: There is a 2 person maximum and Arre Lulu Baja does not allow smoking on the property.
ENCENTRO GUADALUPE
As you drive down La Ruta Del Vino, you might notice a cluster of little cabins on the hillside. That's Encuentro Guadalupe, a modern eco-lodge hotel.
Encuentro Guadalupe's eco-lofts were designed to suspend off the hillside, as not to disrupt the natural landscape. The lofts are minimalistic but modern and they each have a private terrace to for enjoying the view.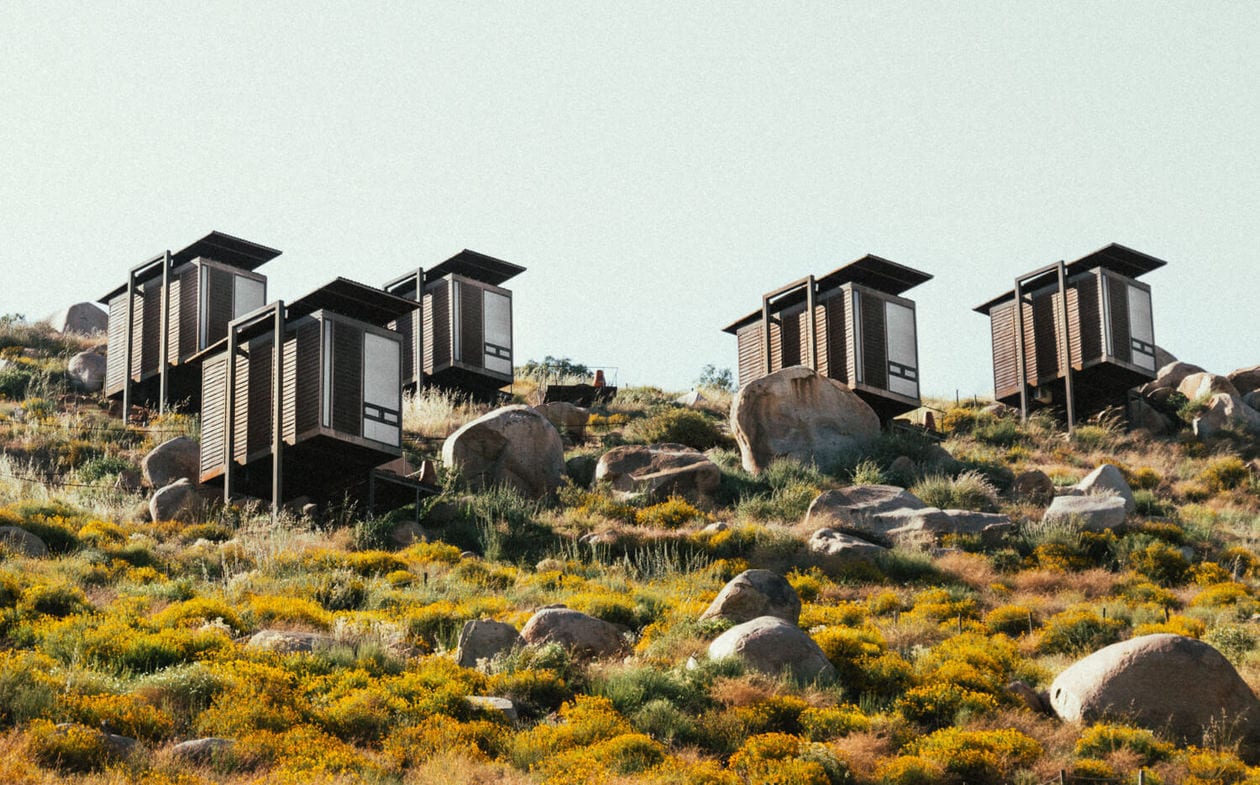 Encuentro Guadalupe offers a private guest-only pool and bar near the lofts, and down the hill they have a full restaurant and winery.
---
RELATED POST: ENCUENTRO GUADALUPE // A MODERN ECO HOTEL IN MEXICO'S WINE REGION
---
For bookings and more information click here 
Price Range: $337-$1,190 USD / night
Wifi: Yes
Check In: 3PM
Check Out: 12PM
Special Conditions: Children under 13 are not allowed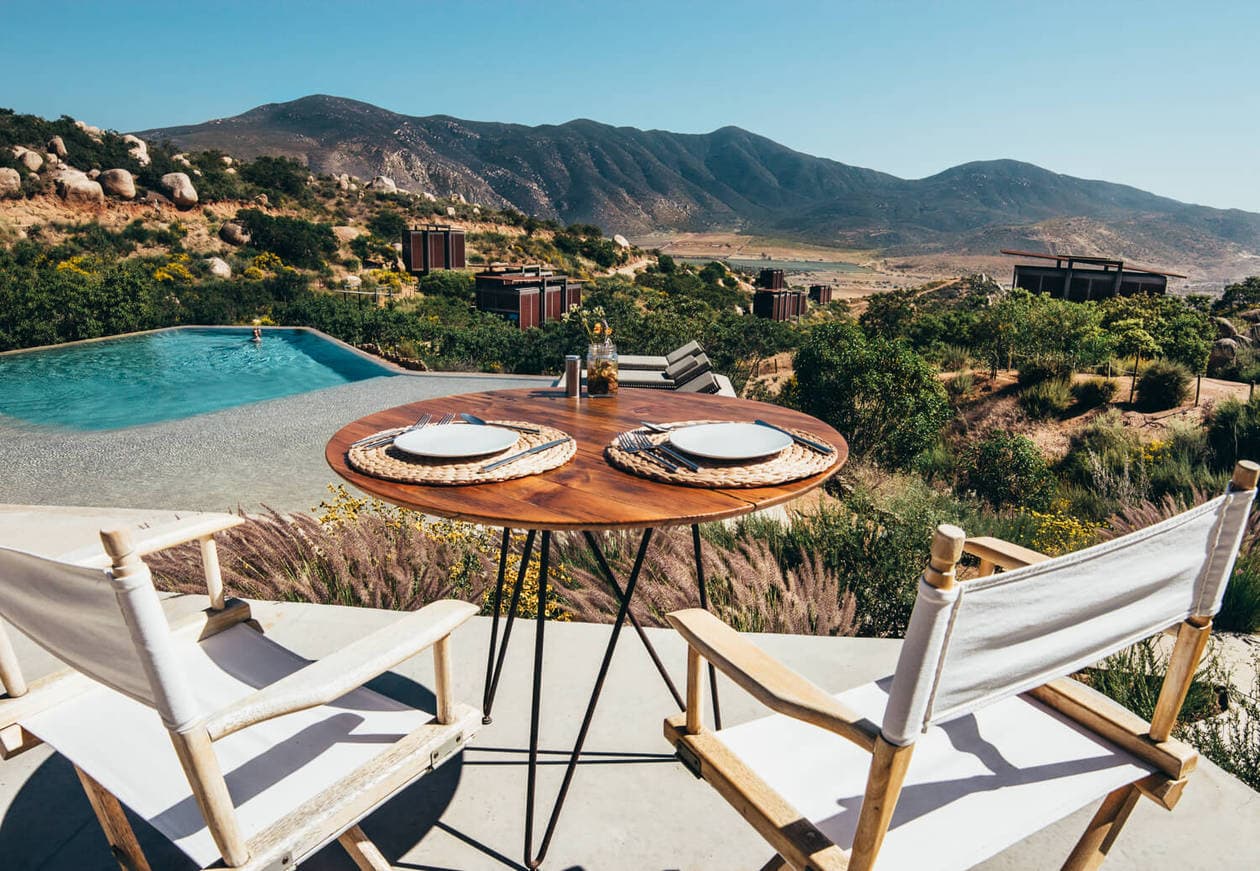 CABANAS CUATROS CUATROS
Located between the vineyards and the Pacific Ocean, Cuatro Cuatros is a 144 acre environment where guests can go to relax and return to nature. On the property, there are 14 luxury glamping tents each with their own mini terrace out front.
This is the type of camping I can get down with, equipped with air-conditioning, a mini-bar and a real bed 🙂 .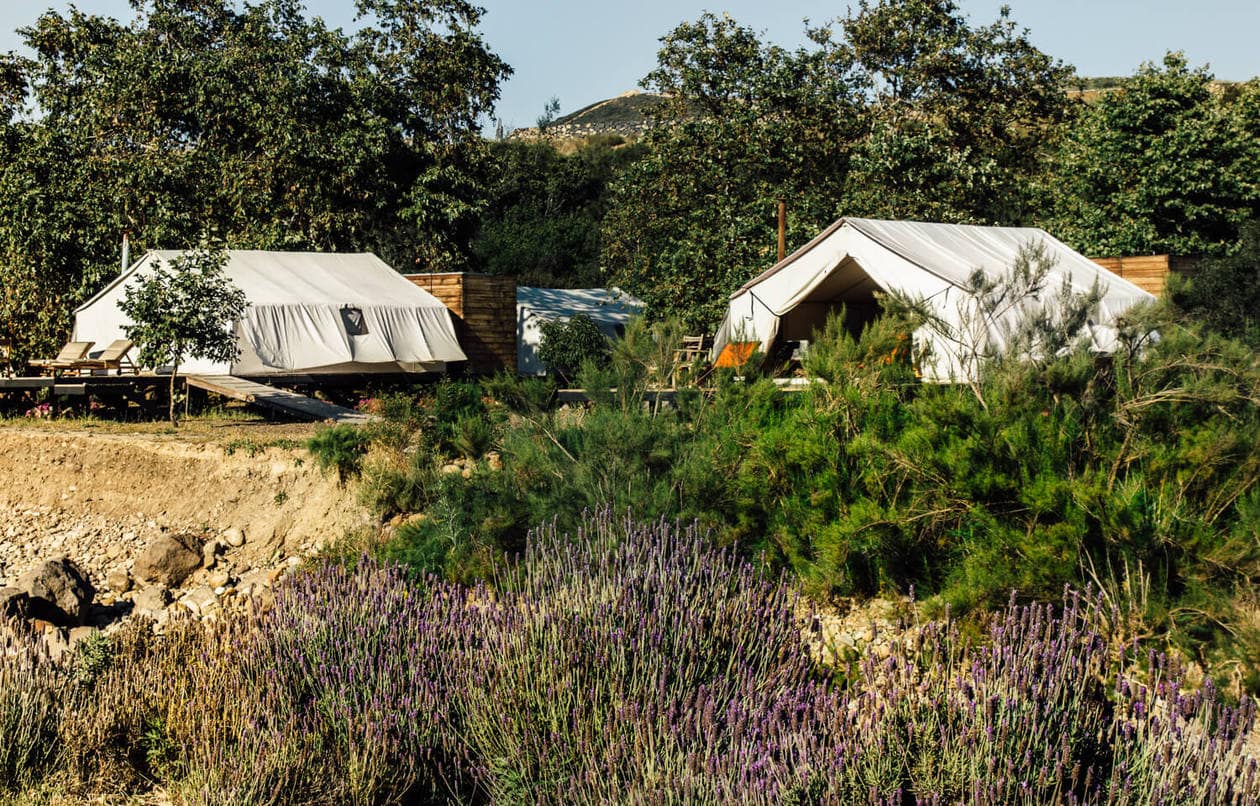 While at Cuatro Cuatros you can hike, mountain bike, go horseback riding and even zip line. They have a restaurant on site, as well as one of my favorite sunset bars at the top of the hill, with the best views of the coastline.
---
RELATED POST: CUATRO CUATROS // COCKTAILS AND PANORAMIC VIEWS AT BAR BURA
---
While Cuatro Cuatros is slightly further than the other Valle de Guadalupe hotels, it is only a 25 minute drive to the wineries. They also make their own wine, so you can do a tasting here as well.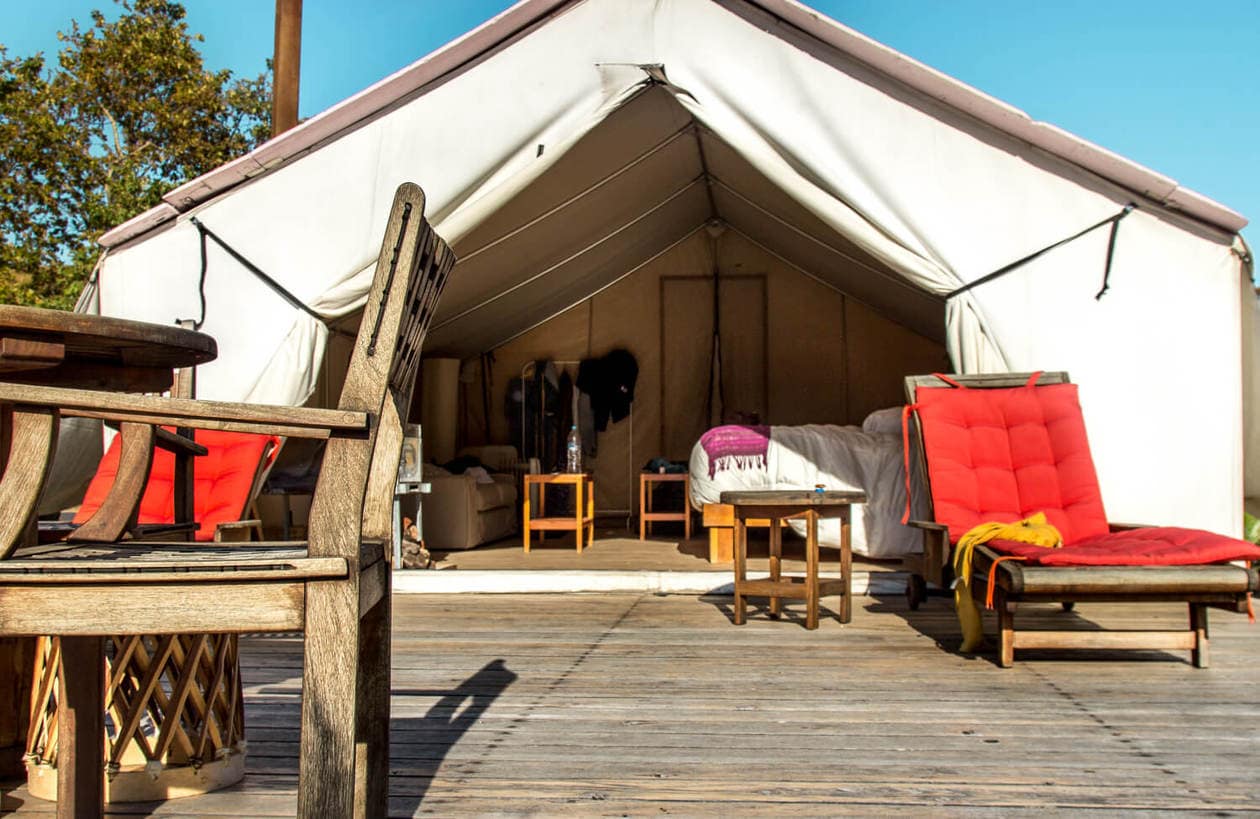 The only downside is if you're visiting on a weekend, they have a two night minimum.
For more information plus bookings click here.
Price: $200/night
Wifi: Yes
Check In: 3PM
Check Out: 12PM
Special Notes: 2 Night Minimum on Weekends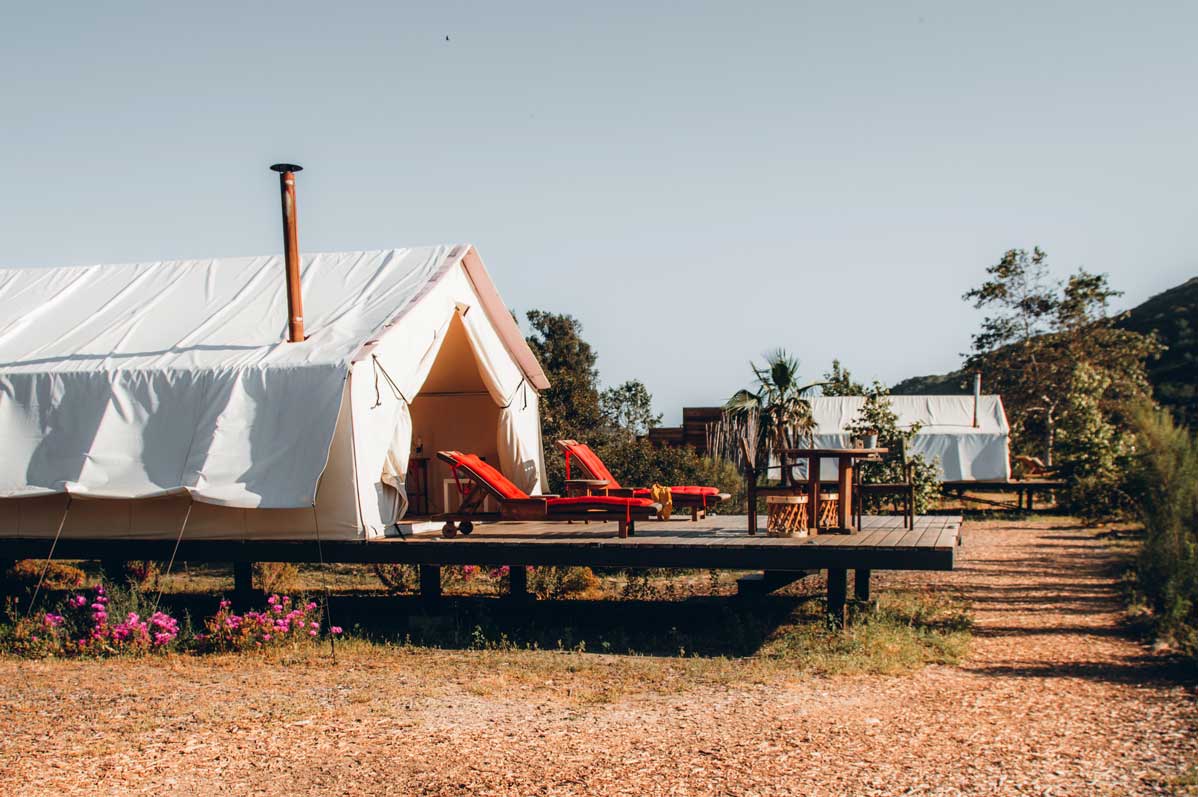 CAMPERA HOTEL BURBUJA
One of my favorite designs of all the Valle de Guadalupe hotels, Campera Hotel Burbuja is a centrally located bubble hotel tucked away in the middle of the vineyards.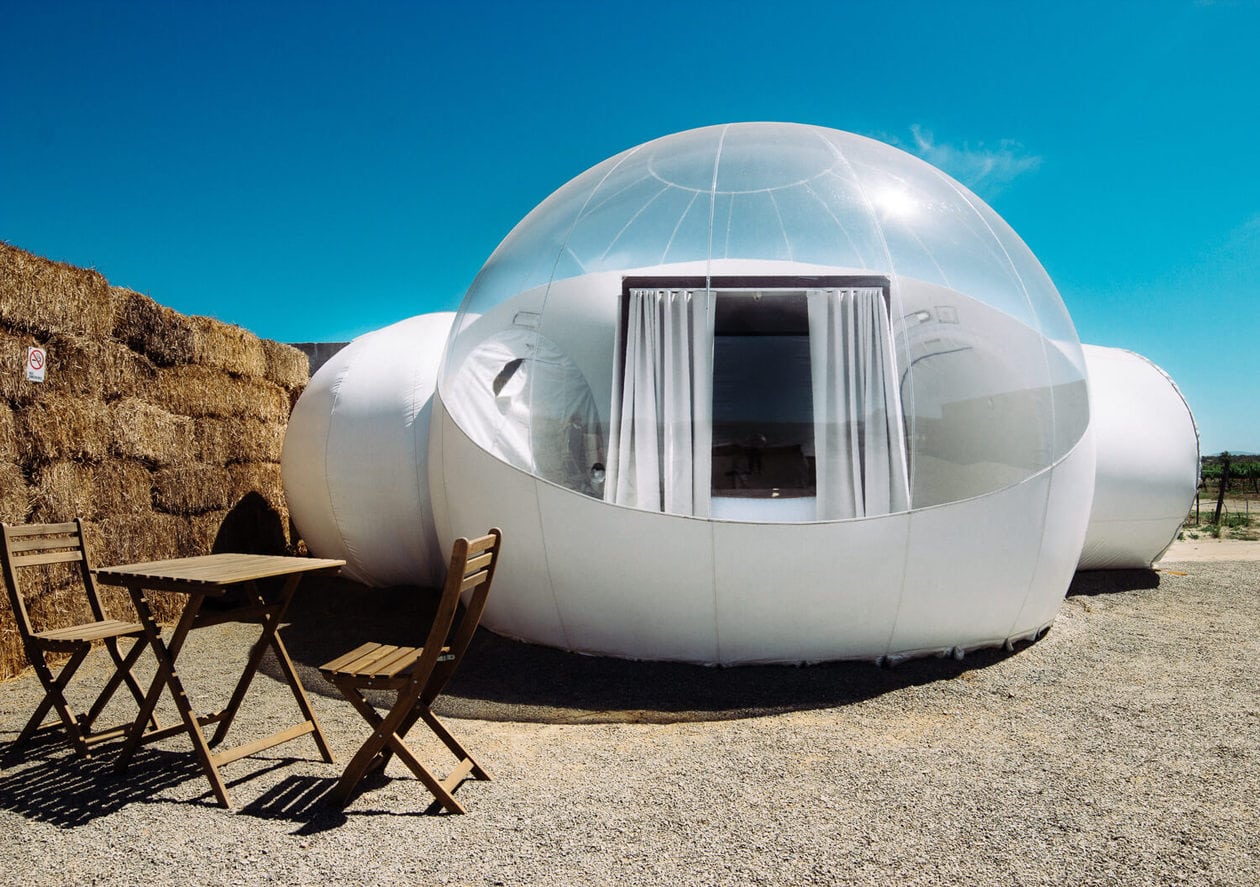 The bubbles were designed in France with the highest grade materials and there are 10 of them on the property. Each bubble has a bathroom, full-sized bed and luxurious amenities. They are also equipped with air-conditioning and heat, but currently do not have wifi.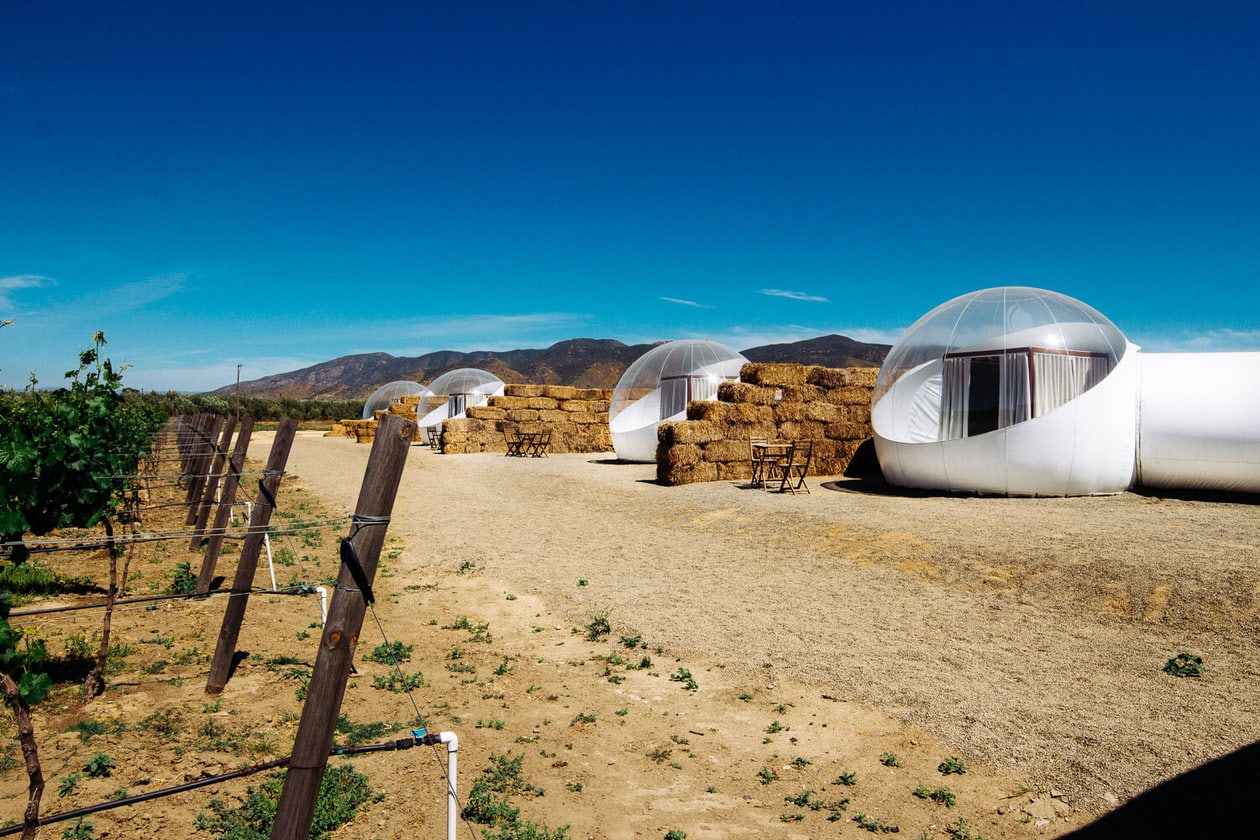 Campera Hotel Burbuja does all of it's booking through Airbnb, and if you've never booked through Airbnb before, use my referral code for $40 off your first trip! HERE
Price Range: $182-$226USD / night
Wifi: No
Check In: 3PM-5PM
Check Out: 11AM
Special Conditions: Children under 12 are not allowed
VALLE DE GUADALUPE RELATED POSTS
Am I missing anything? What are your favorite Valle de Guadalupe Hotels?
---
PIN IT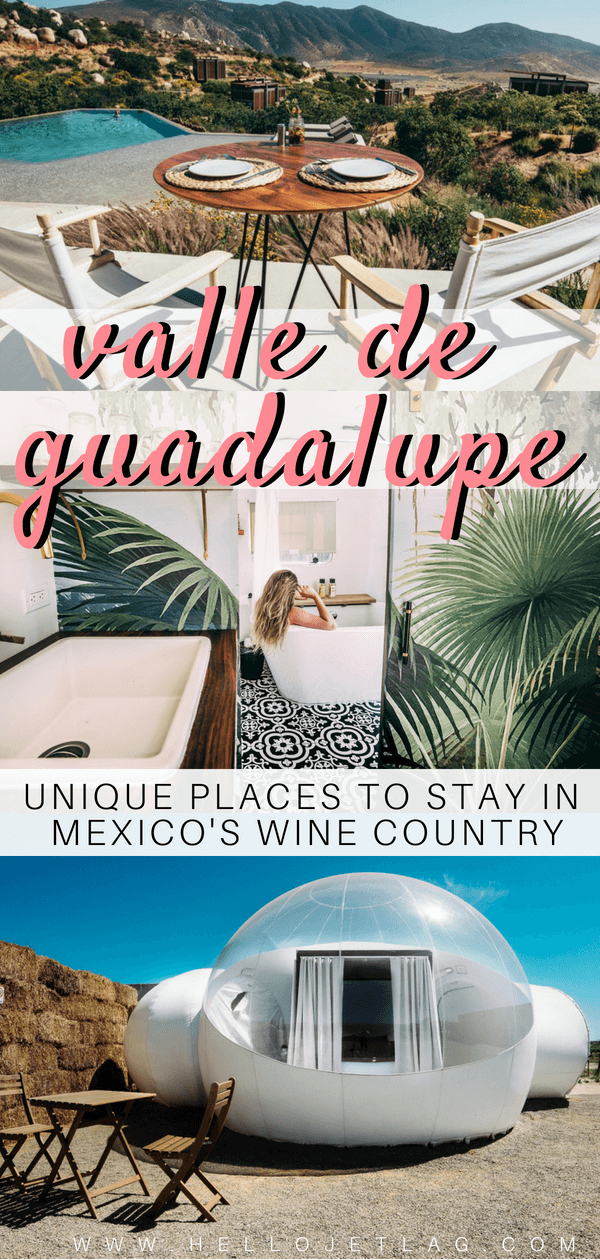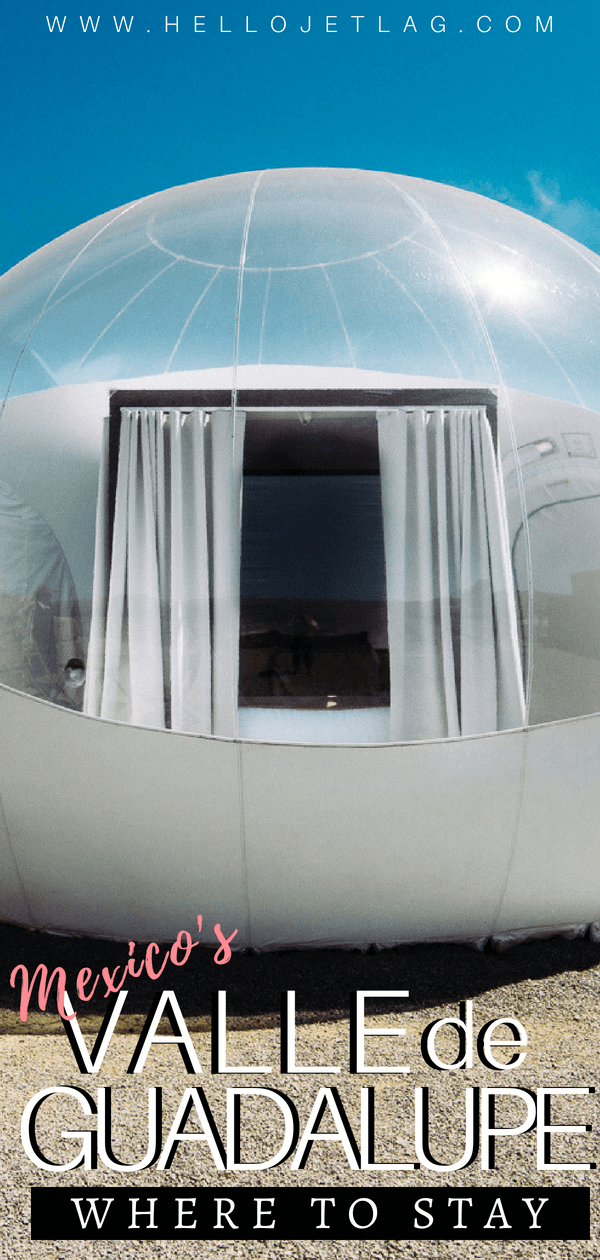 Disclaimer: This is not a sponsored post. Some links may be affiliate which means I receive a small commission (at no cost to you).