I visited Brno around Halloween and didn't realize what a perfect destination it was going to be. With it's underground labyrinths, church crypts and the second largest ossuary in Europe, Brno was serving up all the right levels of creepy to compliment the holiday. Whatever time of year you are traveling, Brno is an underrated destination with no shortage of beautiful views, rich history and of course, incredible beer and wine. Keep reading to discover my top 10 things to do in Brno.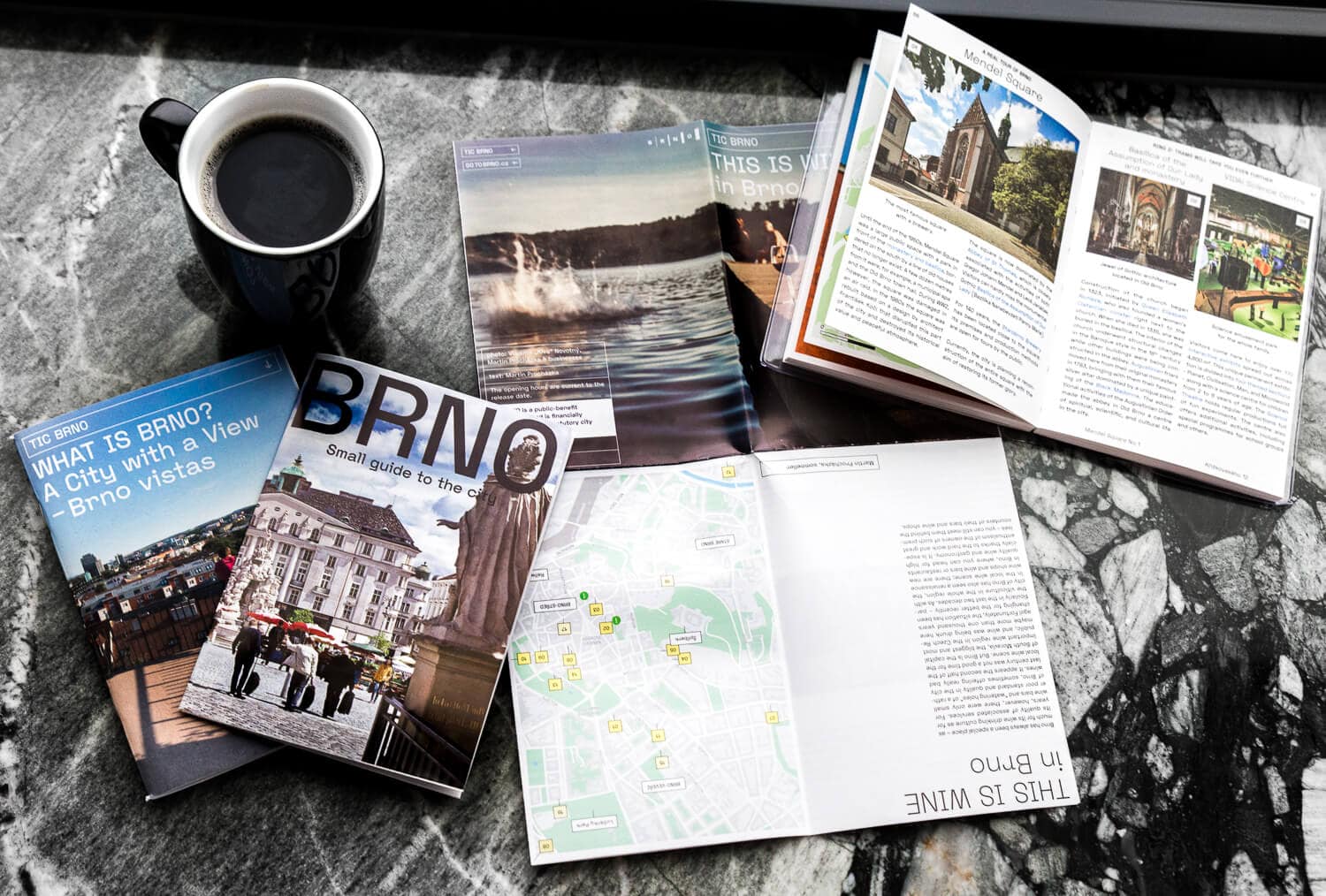 VISIT THE REMAINS OF 50,000 PEOPLE IN THE OSSUARY OF ST JAMES
Next to the Church of Saint James near the center of town, lies a non descript stairway that leads you below ground. Push open the heavy door at the bottom and you'll be standing in the second largest ossuary in Europe, after the Paris Catacombs.
Discovered in 2001 during surveys to renovate the square, it is estimated that the remains of 50,000 people were buried here, many of which were believed to be victims of cholera and the plague.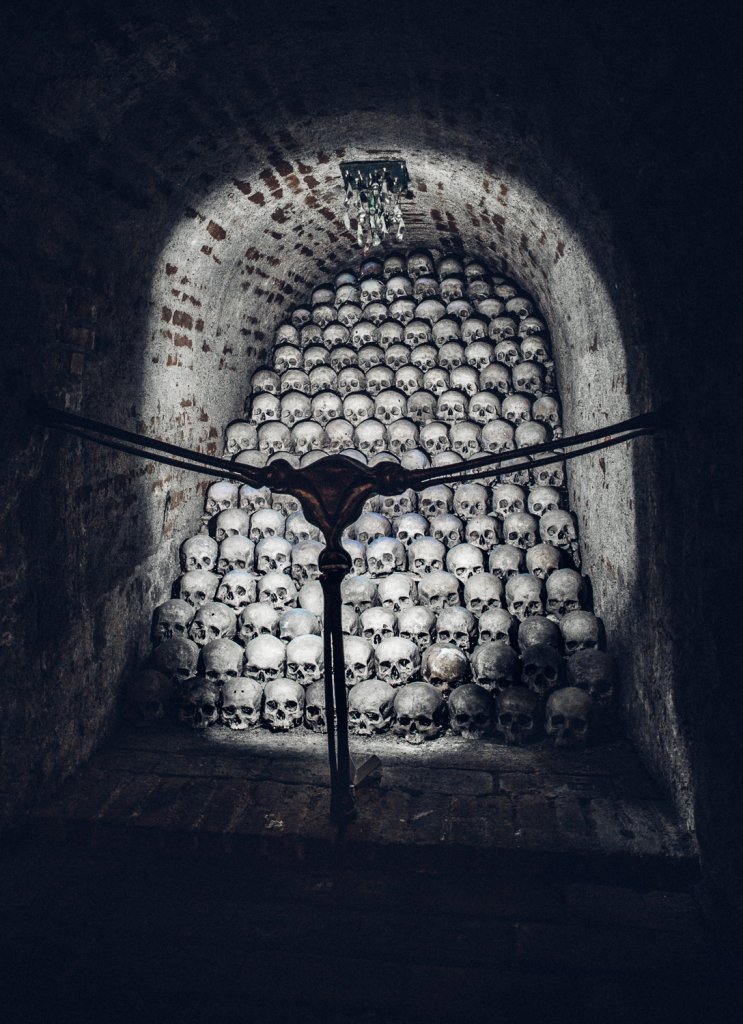 Visits to the Ossuary of St James are self guided so you'll receive a leaflet with information in your language after you purchase a ticket. There are 3 rooms inside with bones stacked from floor to ceiling. The space is dimly lit and eerie music plays in the background (written specifically for the Ossuary by Czech composer, Miloš Štědroň). You can spend as much time as you want inside but the Ossuary is small so a visit should only take you about 15 minutes.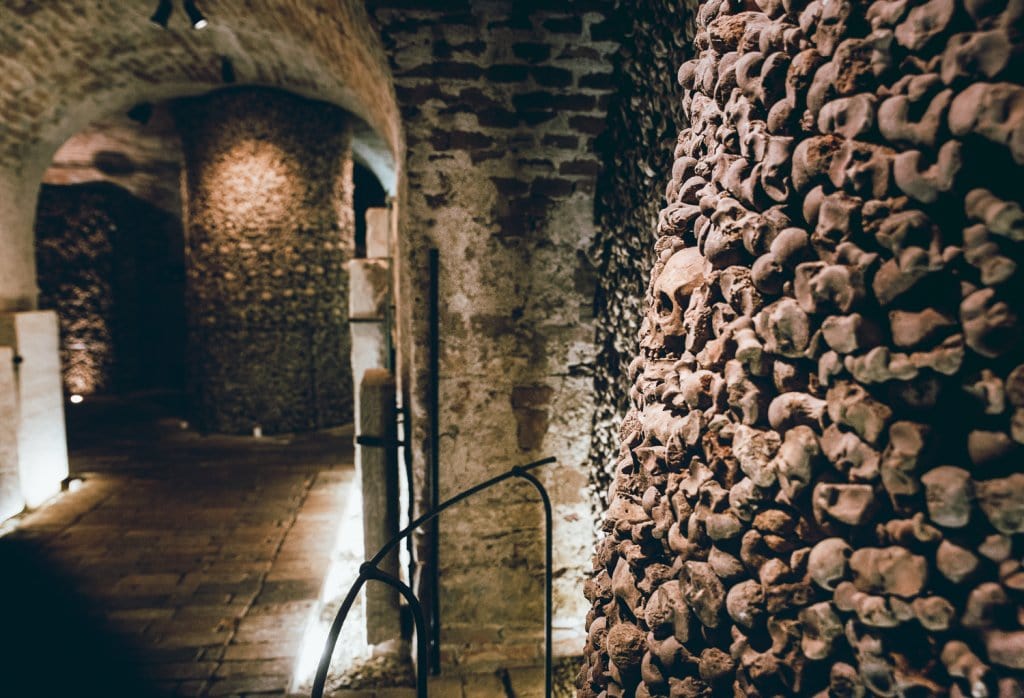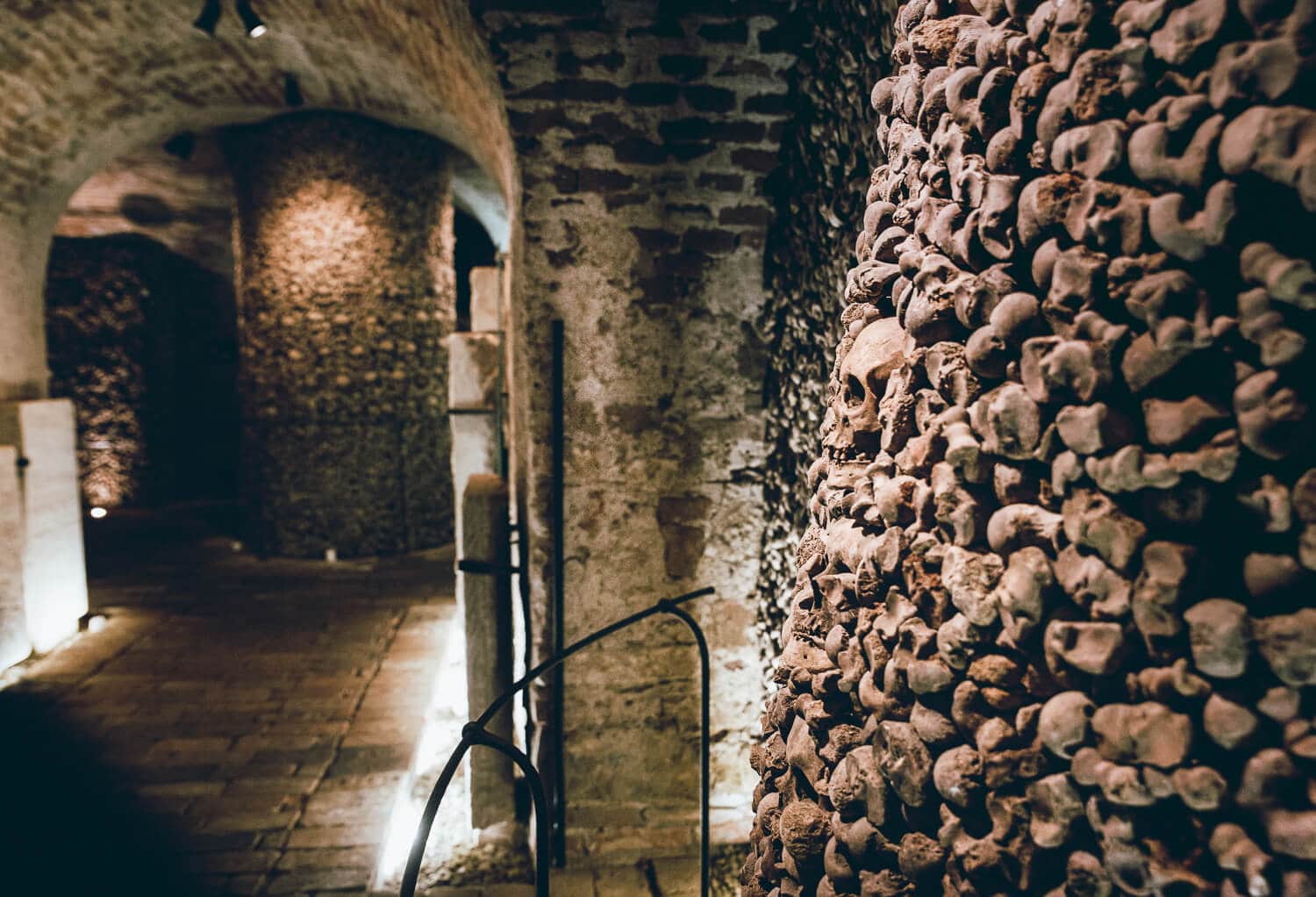 ADMISSION
General Admission: 140 CZK ($6 USD)
Children Under 15: 70 CZK ($3 USD)
Children Under 6: Free
Seniors 10% off
HOURS
Tuesday – Sunday: 9:30AM – 6PM
Monday: Closed
ADDRESS
Jakubské náměstí
658 78 Brno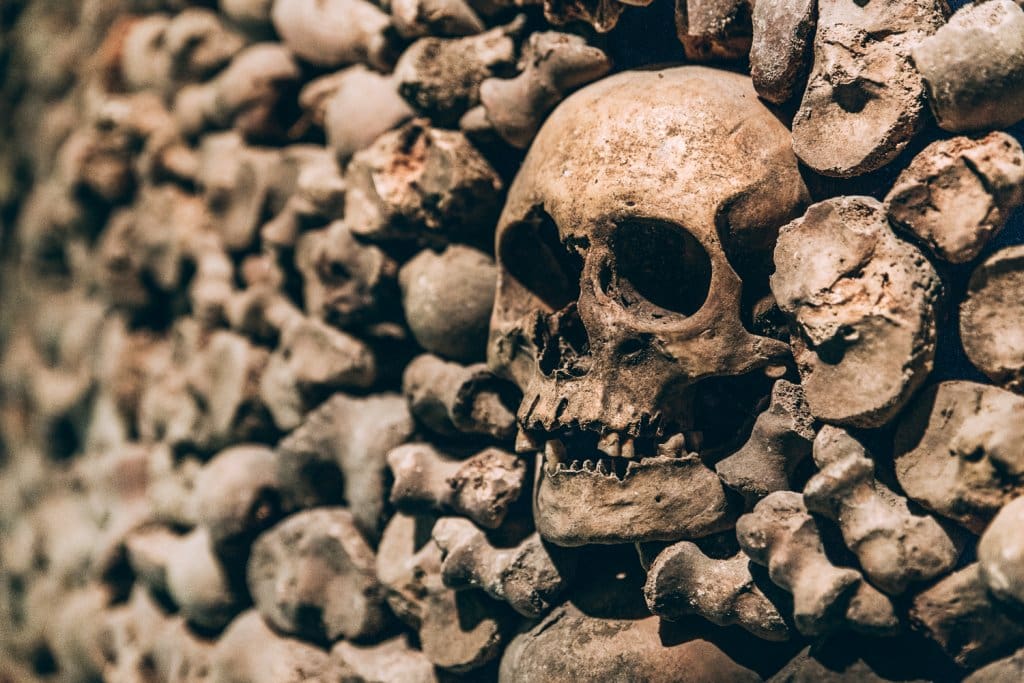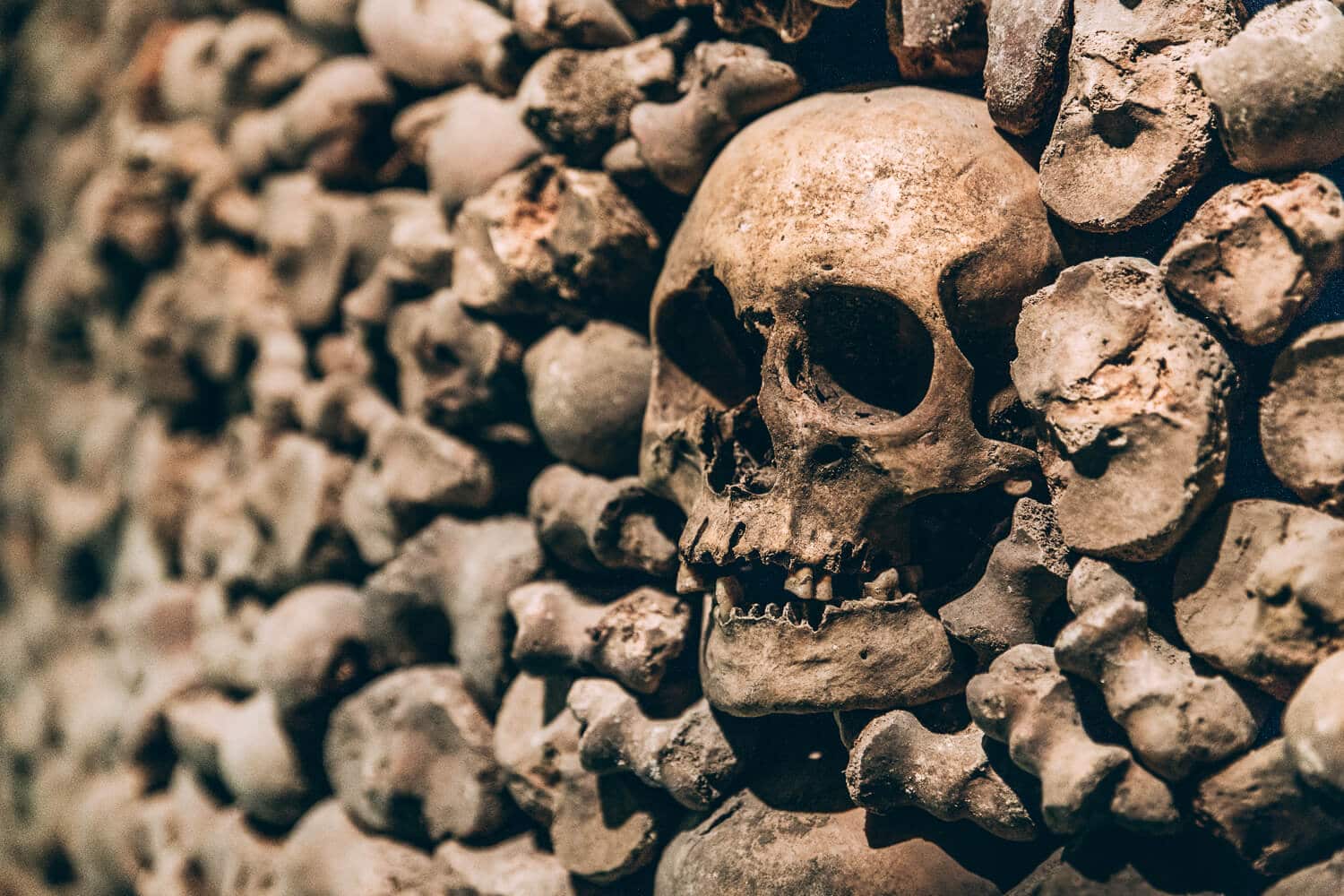 SIP A CRAZY COCKTAIL AT SUPER PANDA CIRCUS
Have you ever drank cocktail out of a baby bottle? What about a treasure chest?
Super Panda Circus is one of the most popular bars in Brno, and for good reason. From the second you arrive (if you can find it) and ring the bell to be let in, you are taken on whimsical journey. The menu has no words, only photos which are drawn on Chinese lanterns that you pull from the ceiling. The drinks are handcrafted, the bartenders are extremely friendly and I will go as far as to say this is the most fun bar I've ever been to. Definitely one of my favorite things to do in Brno.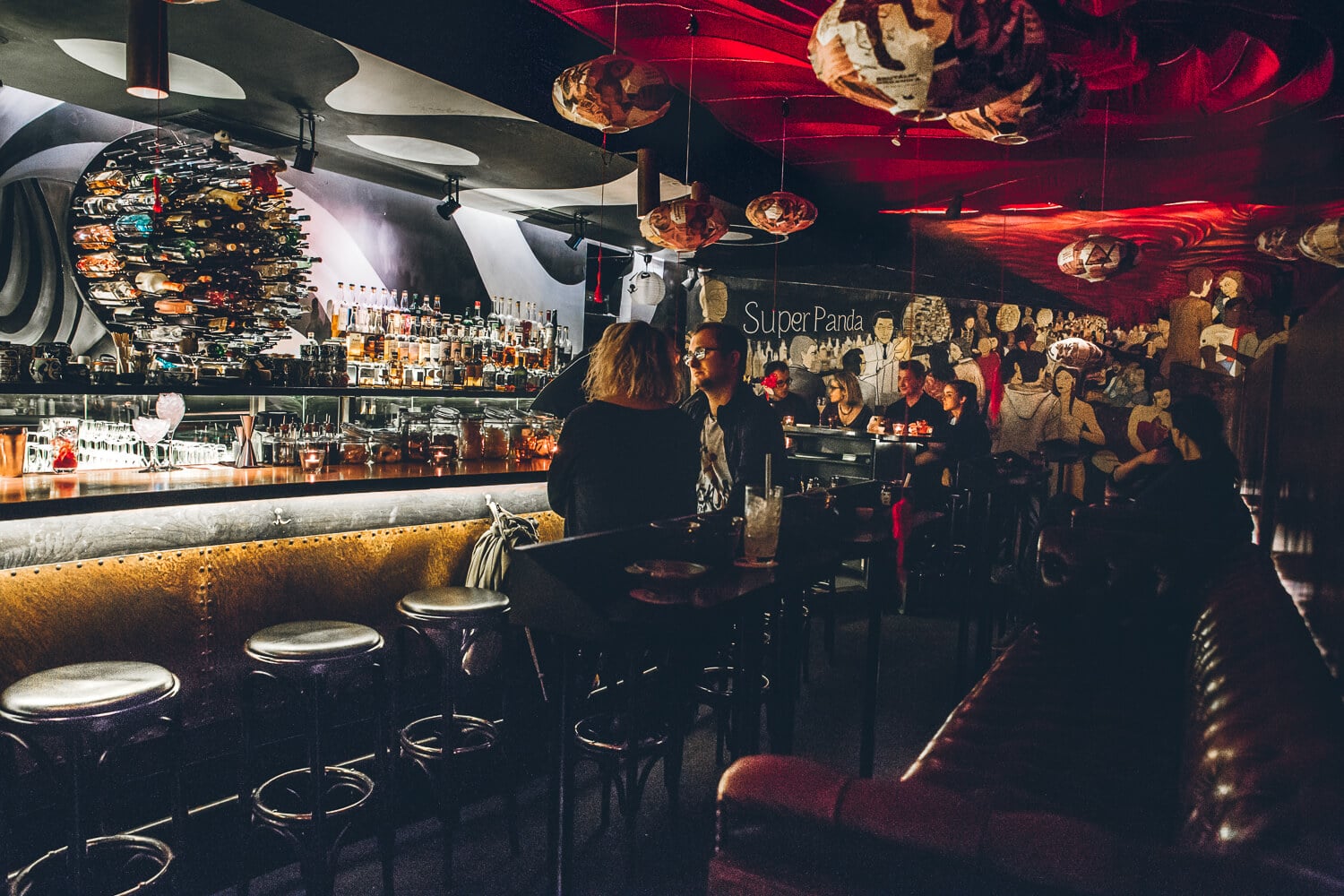 For more information and photos about Super Panda Circus, click my related post below.
---
RELATED POST: SUPER PANDA CIRCUS // THE WHIMSICAL BAR YOU HAVE TO VISIT IN BRNO
---
ADDRESS Šilingrovo nám. 257/3, 602 00 Brno-střed, Czechia
Super Panda Circus is located near the Šilingrovo náměstí tram stop.
HOURS
Monday – Saturday: 6PM-2AM
Sunday: Closed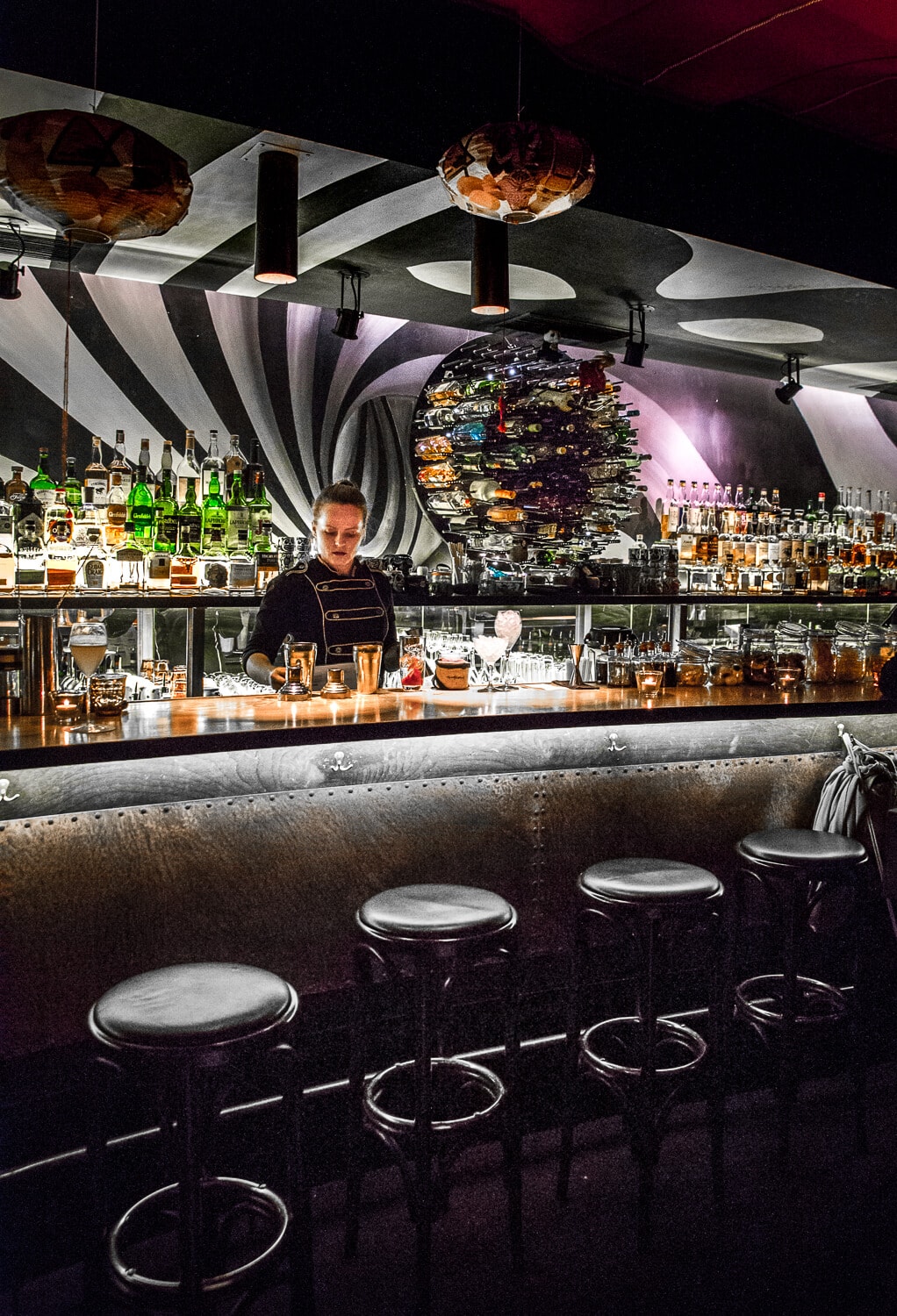 HEAD BELOW GROUND TO THE LABYRINTH BENEATH THE VEGETABLE MARKET
The Brno Vegetable Market (Zelny Trh) is a historic marketplace that has been around for centuries. Located in one of the oldest squares in the city, next to Old Town Hall, the Vegetable Market is where locals come to purchase fruit, vegetables and flowers, and it's a lively stop for any itinerary. Visiting markets is one of my favorite ways to experience a new place and see how the locals live.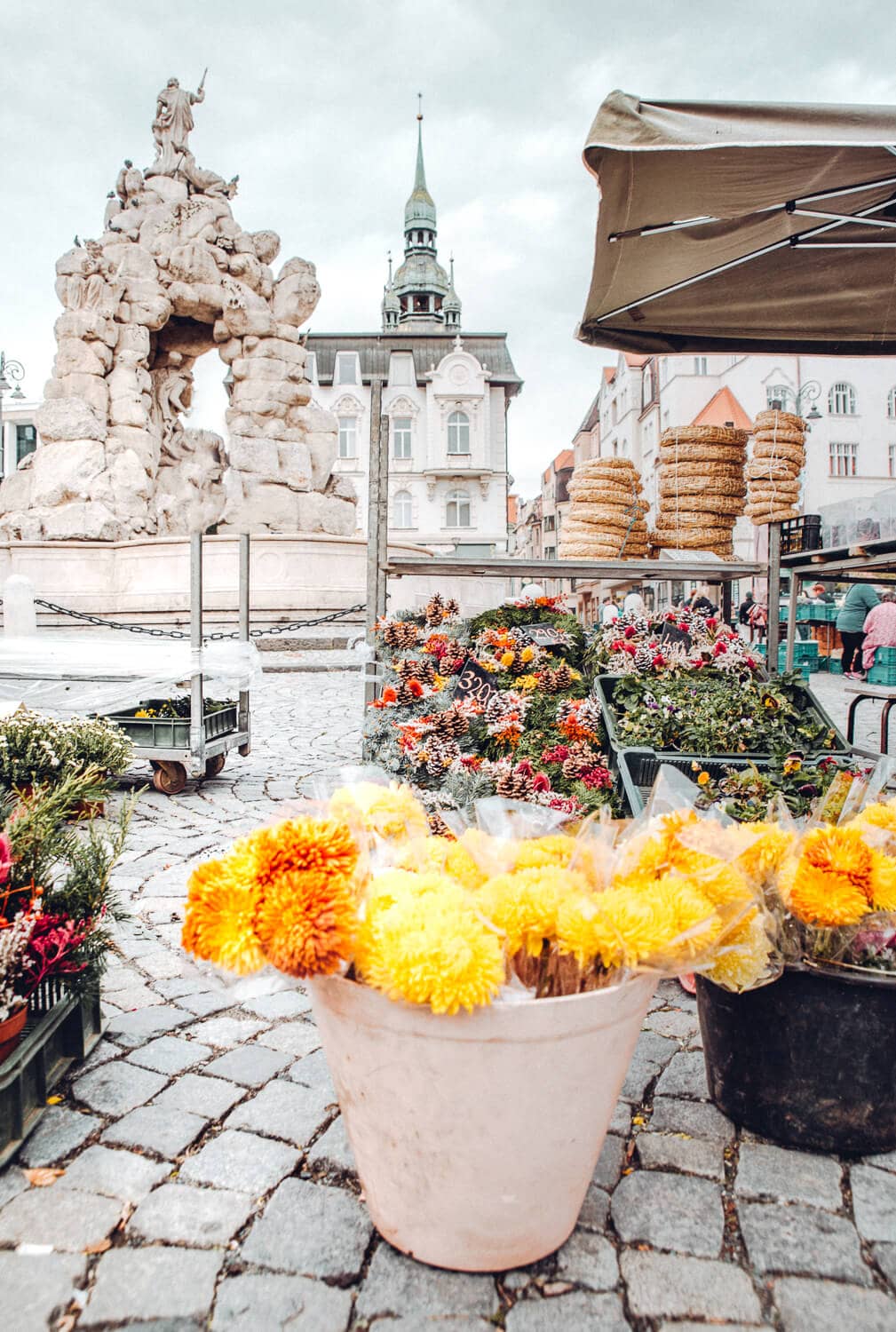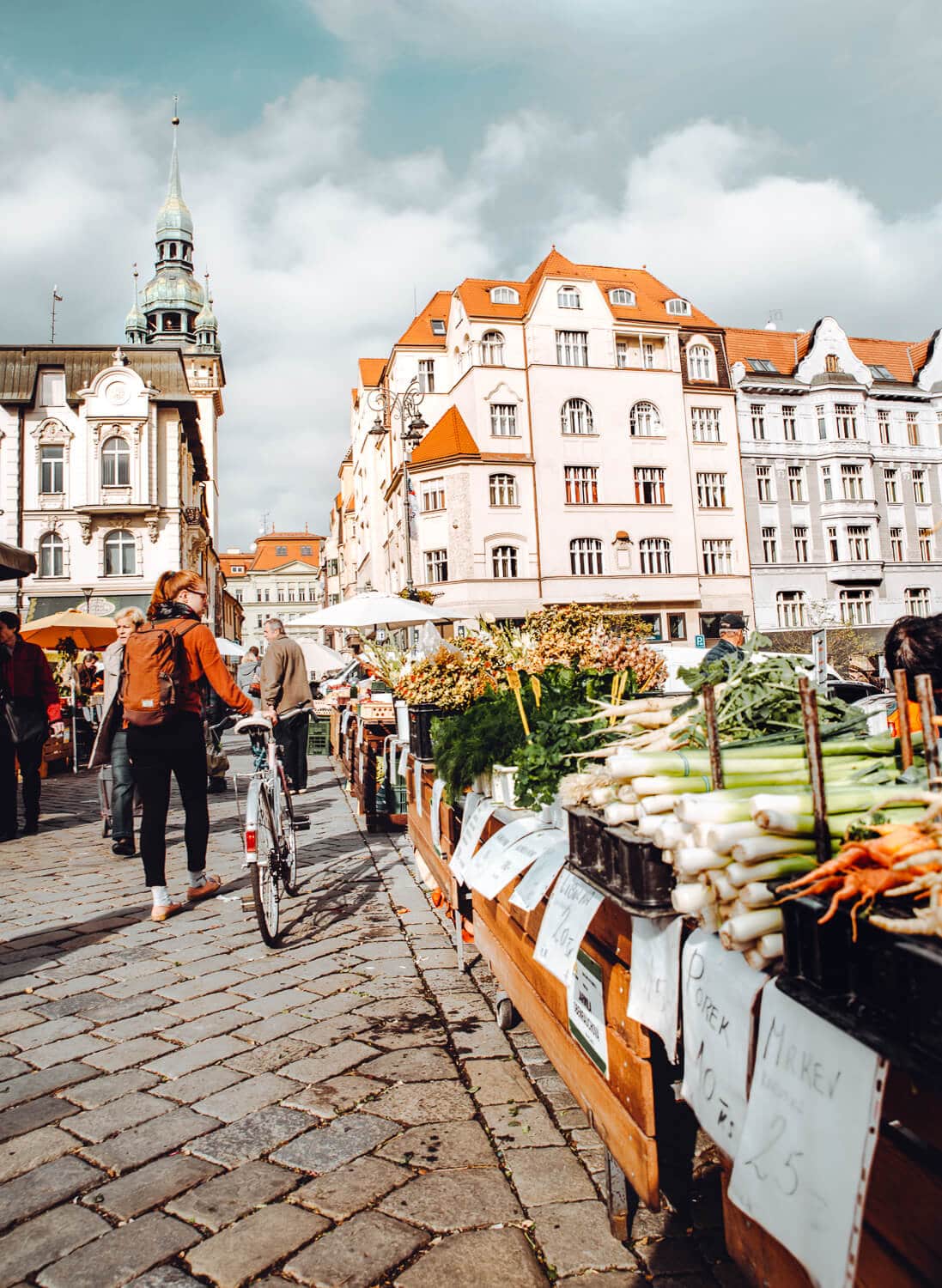 Unlike most markets, this one has an underground secret that you'd never guess by wandering the colorful aisles of produce. Beneath your feet snakes a labyrinth of medieval cellars and passageways. Most of the cellars were constructed during the Baroque Period as a means to store food, age wine and even provide shelter during the war.
You can visit the Labyrinth Under the Vegetable Market via tour. They only offer guided tours in Czech so if you speak another language (English, German, Russian, Italian or French) you are given an audio guide to follow along. The audio guide had a lot of information but it was a little dull compared to how much the native speakers seemed to be enjoying the live tour.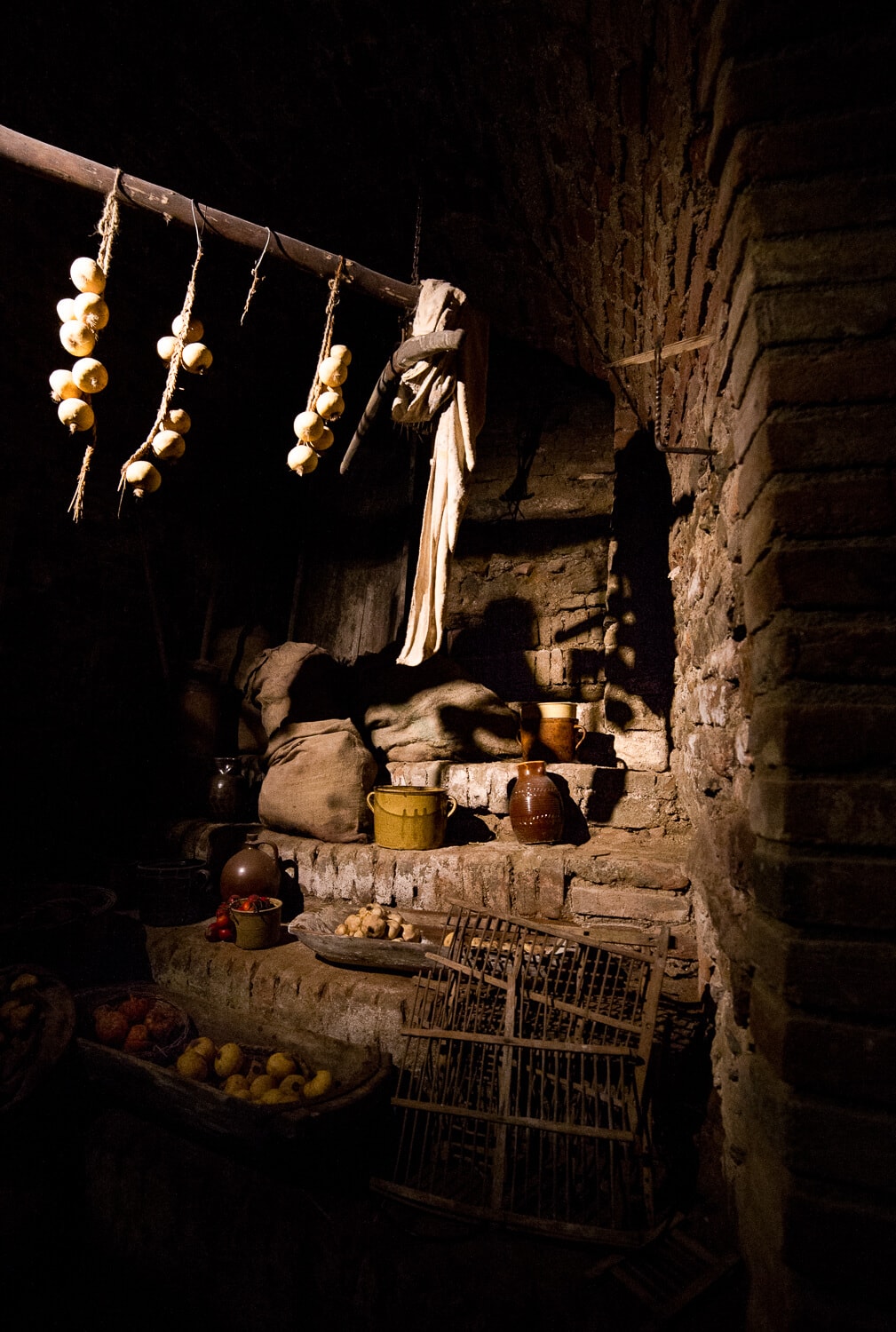 Still, getting the chance to explore the tunnels was super unique and interesting. They've been recreated to look as they once were and on the tour you'll visit the alchemist's lair, a torture room, food storage areas, a wine cellar and more. Tours are offered every hour and they last 45 minutes – 1 hour. I recommend getting there in advance to buy your ticket because I visited as the last tour of the day and they were turning people away as it was sold out.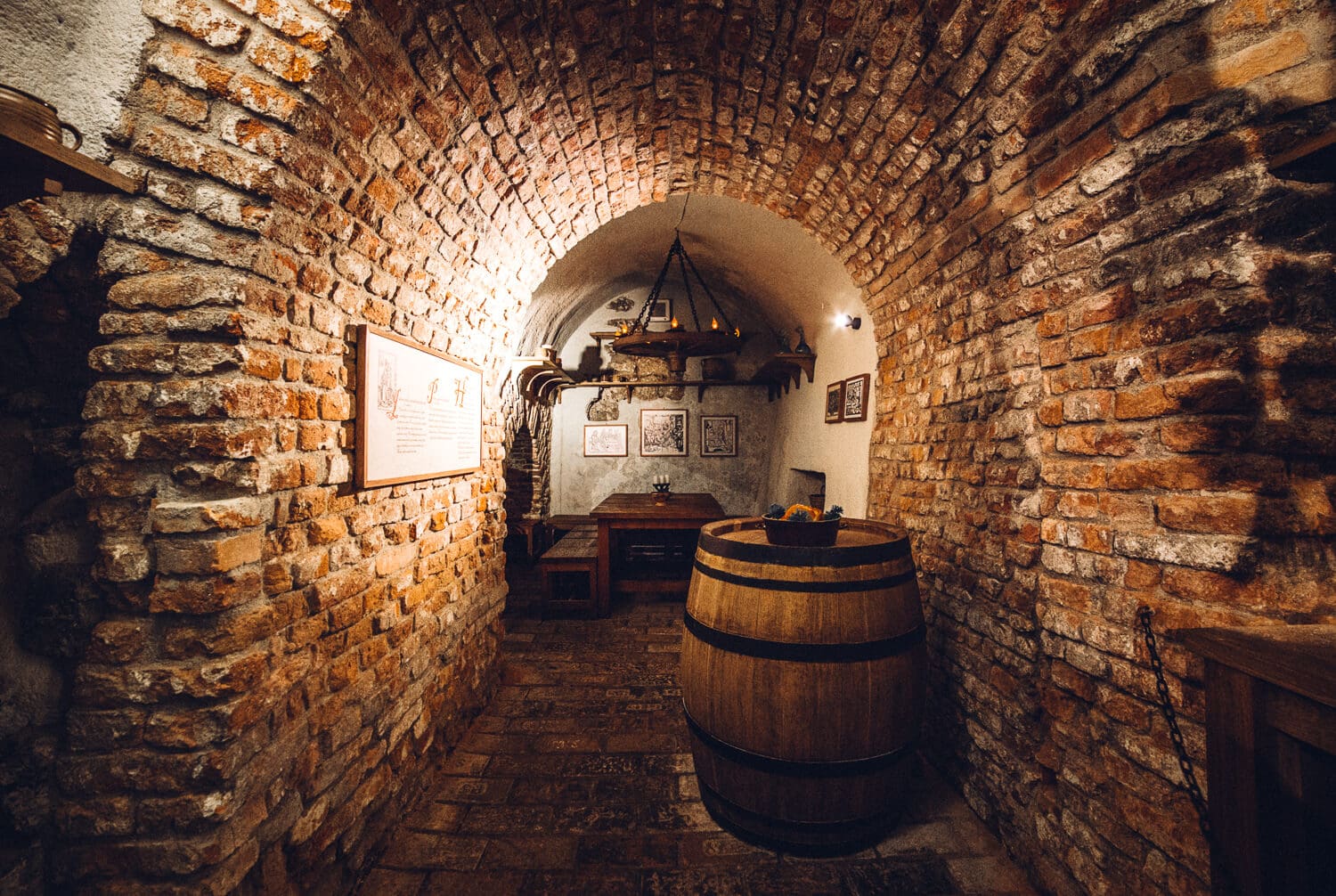 HOURS
Tuesday – Sunday: 9:00 – 18:00
Monday: Closed
ADMISSION
Regular Admission: 160CZK ($7 USD)
Students & Seniors: 80 CZK ($3.50 USD)
Children Under 15: 80 CZK ($3.50 USD)
Children Under 6 : FREE
Family Package (2 adults + 2 children) : 380CZK ($17 USD)
ADDRESS
Zelný trh 320/21, 602 00 Brno-střed, Czechia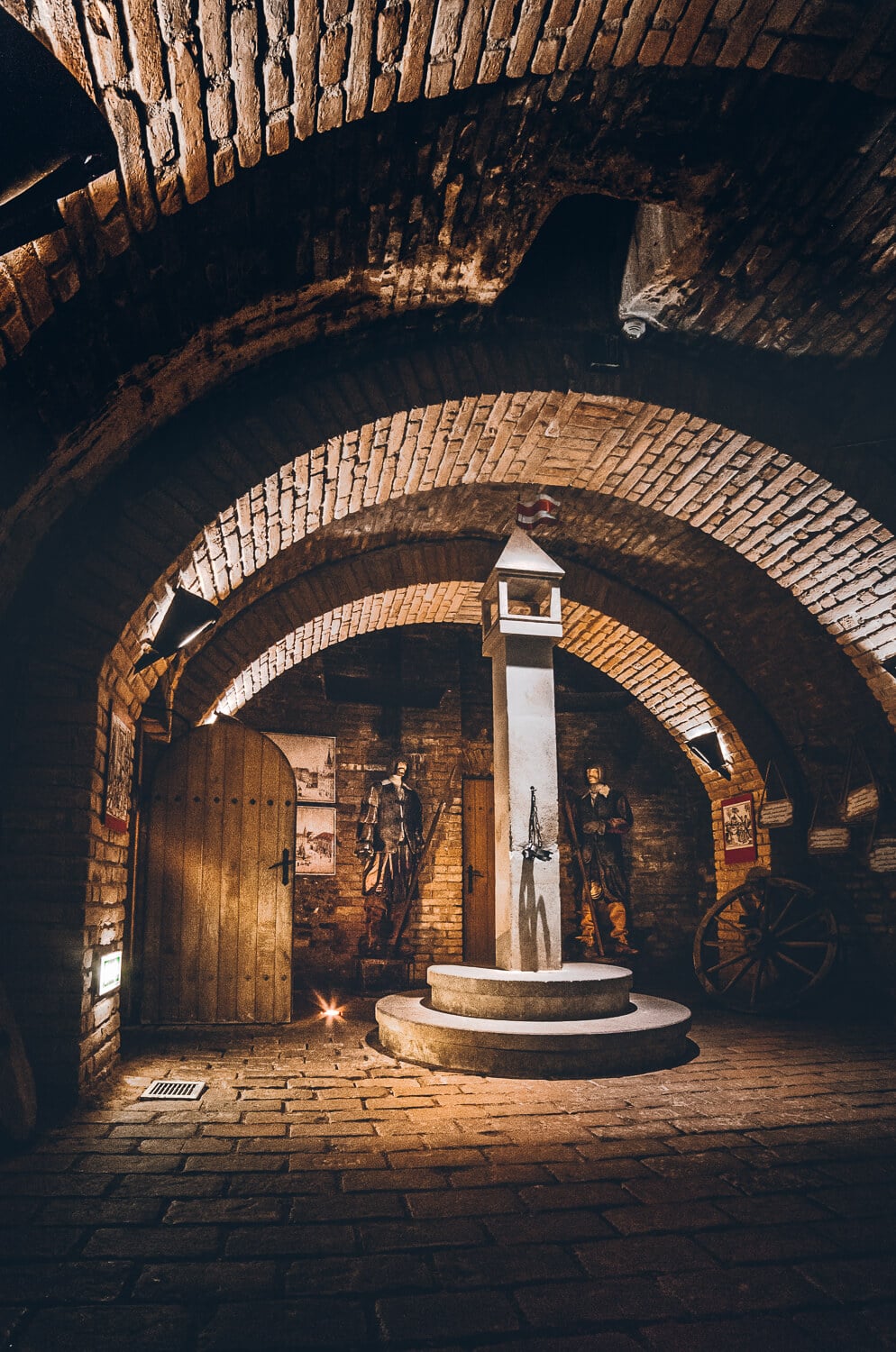 EXPLORE SPILBERK CASTLE
Spilberk Castle is one of the most historical sites in the city and it's at the top of most people's list of things to do in Brno. Built in the 13th century, the castle started as a royal castle and throughout the years morphed into the seat of the Moravian Margraves, a baroque fortress and even what was once considered the harshest prison in the Austro-Hungarian empire.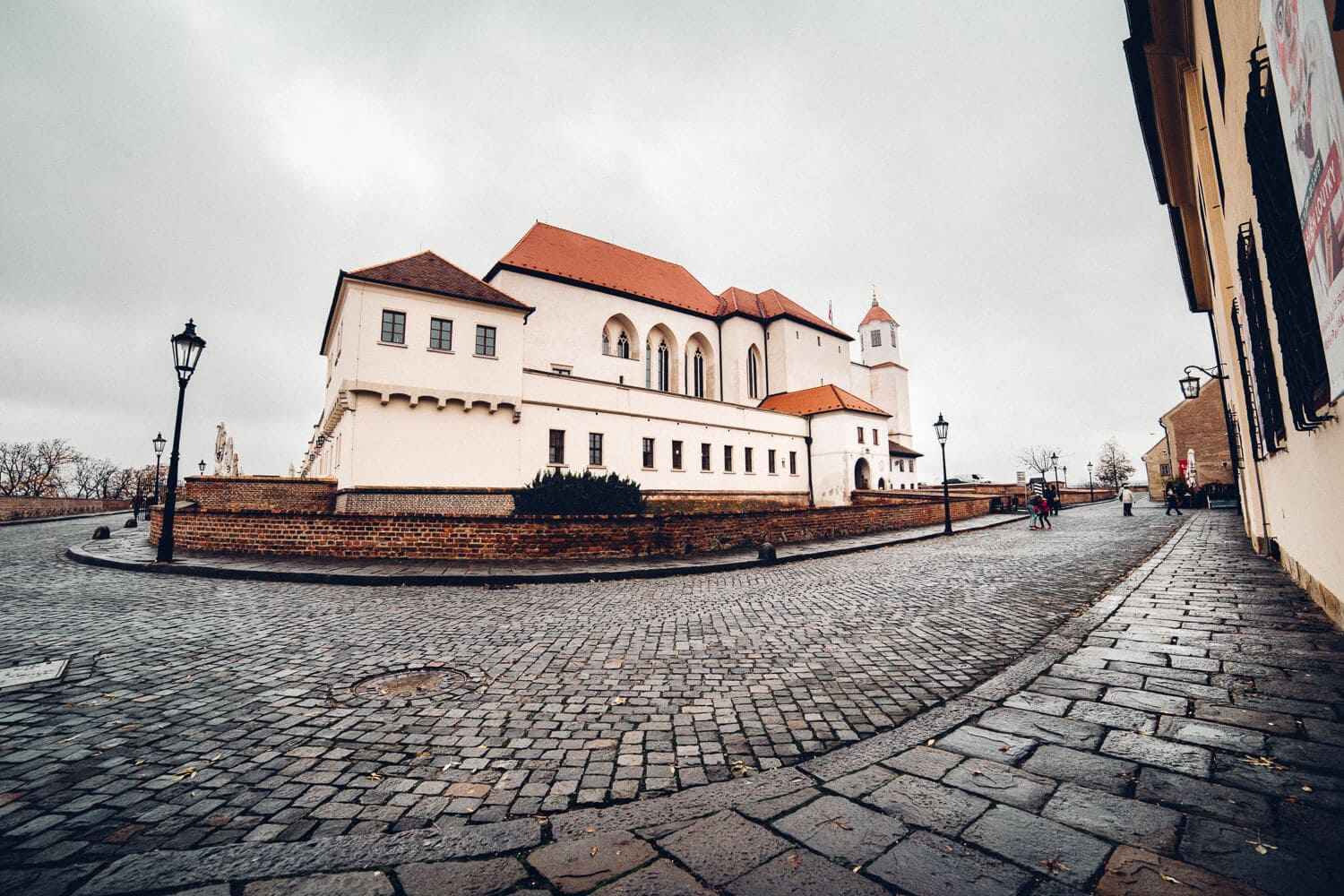 Whether or not you're interested in touring the museum and exhibitions, a visit to Spilberk Castle shouldn't be missed. Located on the top of a hill, you'll take a peaceful stroll through a beautiful park to get there and at the top, you'll be rewarded with one of the best views in the city.
Be sure to check out the calendar of events as there are cultural events, musical performances, operas, outdoor cinemas and festivals that take place at the castle year round. For more information about Spilberk Castle, check out the official website here or click my related post below.
---
RELATED POST: SPILBERK CASTLE // VISITING BRNO'S INFAMOUS HILLSIDE FORTRESS
---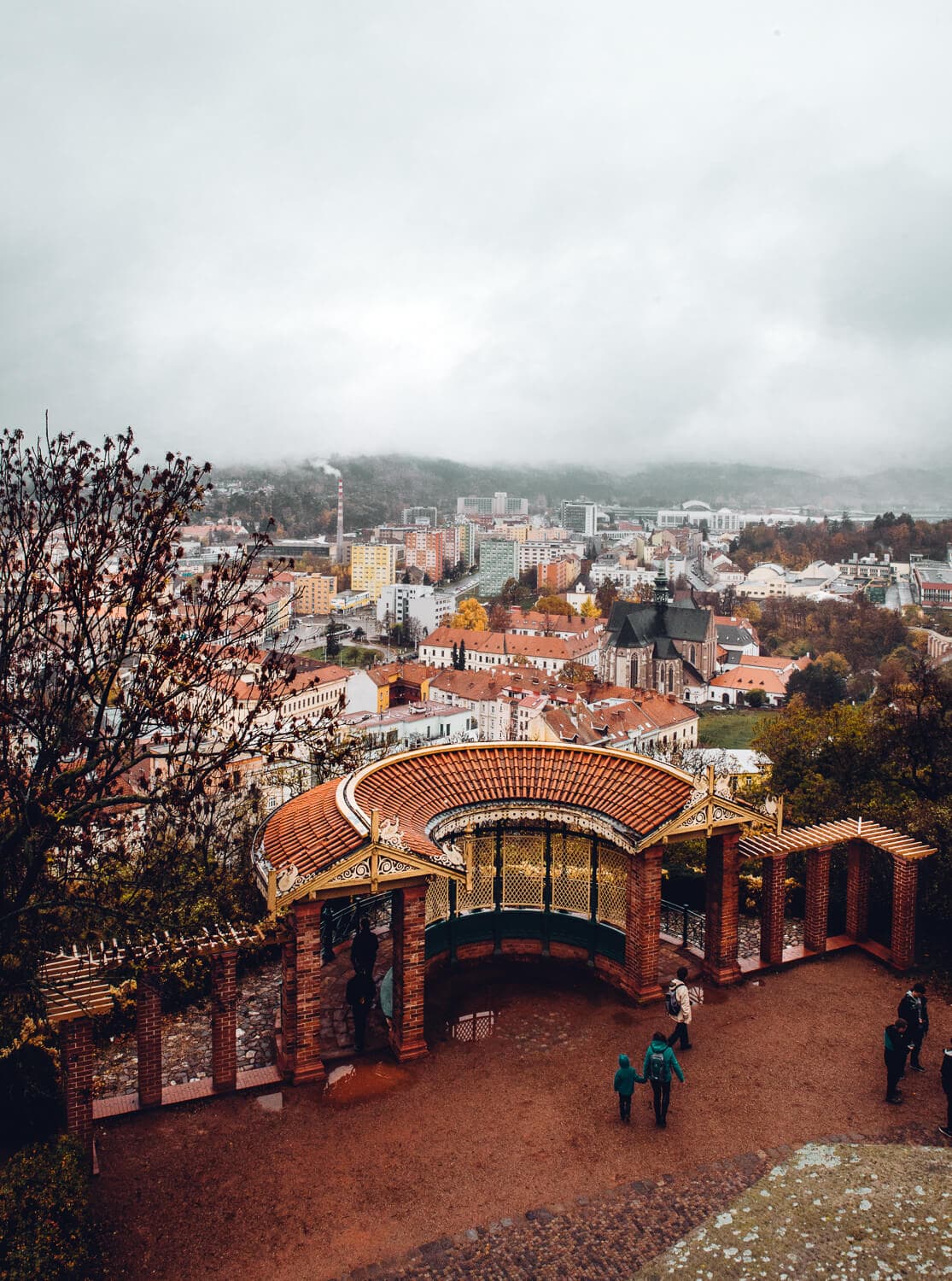 HOURS
April-September 10AM-6PM
October-March 9AM-5PM
ADMISSION
You can purchase entry into various areas of the castle separately, or opt for an all inclusive ticket. All inclusive tickets start at 280 CZK ($12 USD).
ADDRESS
Špilberk 210/1, 662 24 Brno, Czechia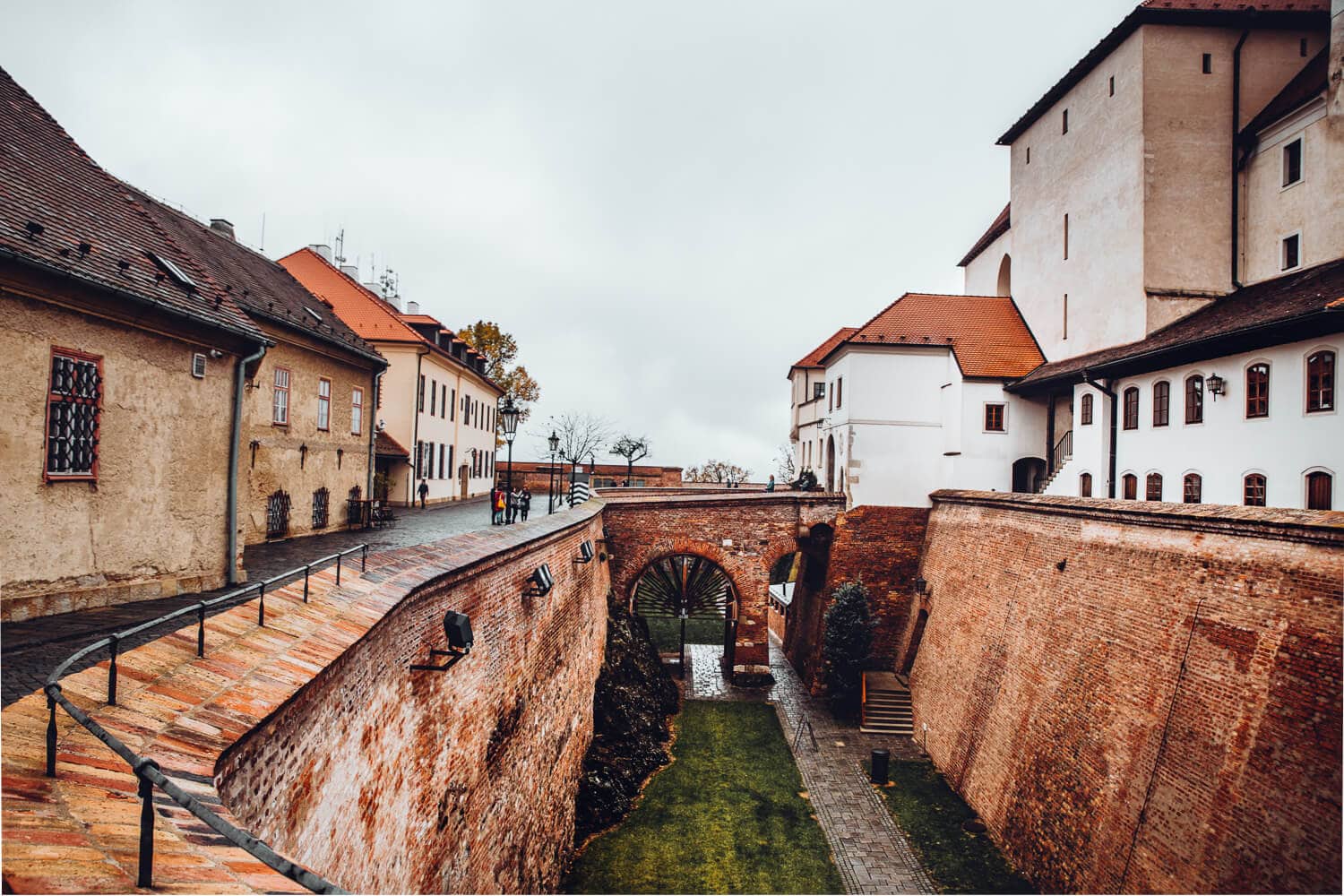 DRINK CHEAP BEER AND WINE
From craft breweries to cozy wine bars, there are a slew of fun places to drink in this city and the best part is, it's extremely inexpensive with large beers and glasses of wine starting at under $2 USD.
If you're a beer drinker, check out the Starbrno brewery, the largest brewery in Moravia. Or stop into any of the dozens of bars and pubs that make their own brews.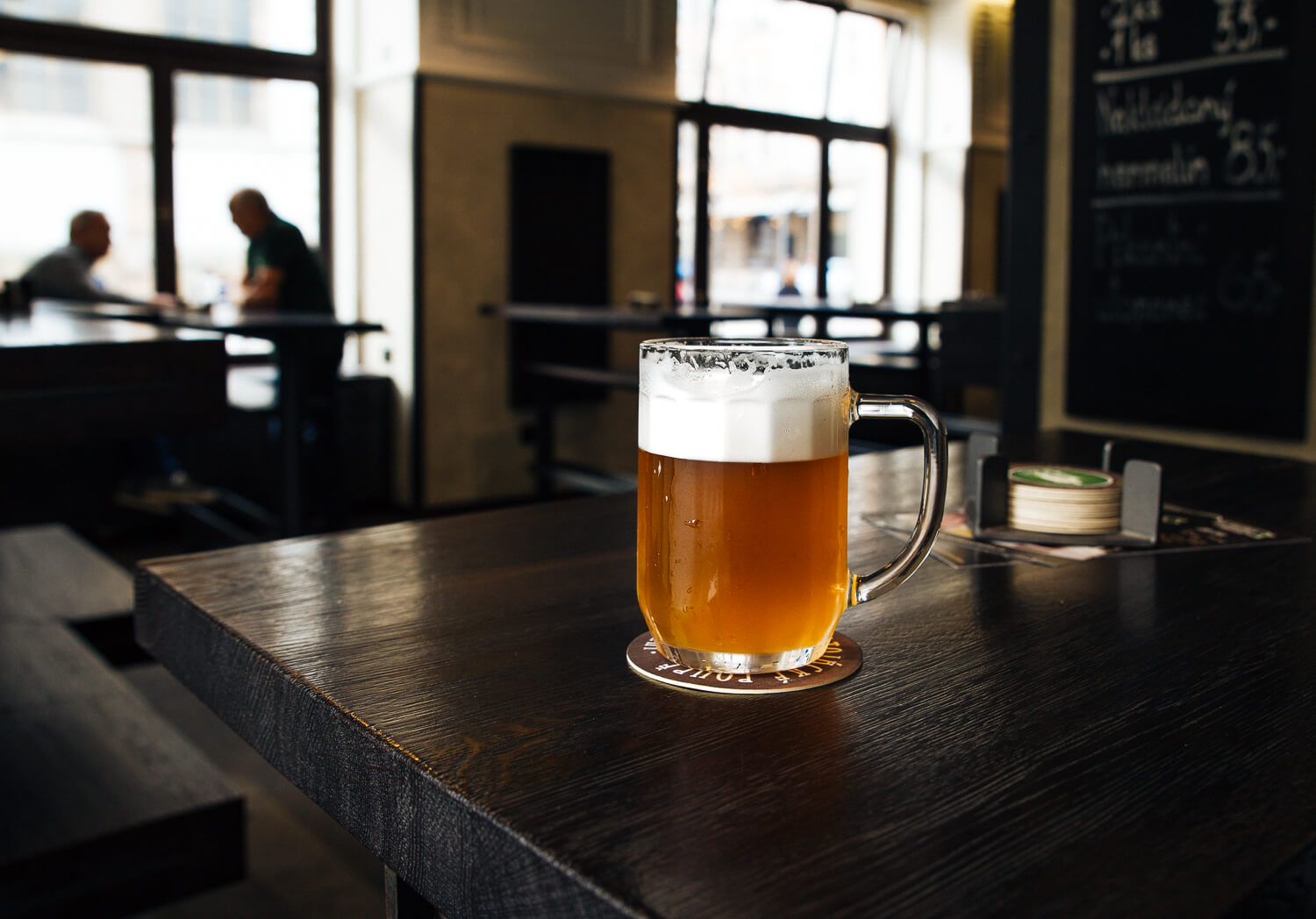 If you prefer wine, take a trip one hour outside of the city to the Czech Republic's largest and most important wine region, where more than 90% of the country's wine is produced! Or pop into one of the city's wine bars where sommeliers can recommend local favorites.
If you'll be in Brno during the Summer/Autumn months (August 1st to November 30th to be exact) , be sure to try the popular burčák, a young wine that is still in the process of fermenting and can continue up to 11%.
WINE TASTING TOUR If you're interested in taking a day trip to go wine tasting in the Moravian countryside, check out this tour from Viator.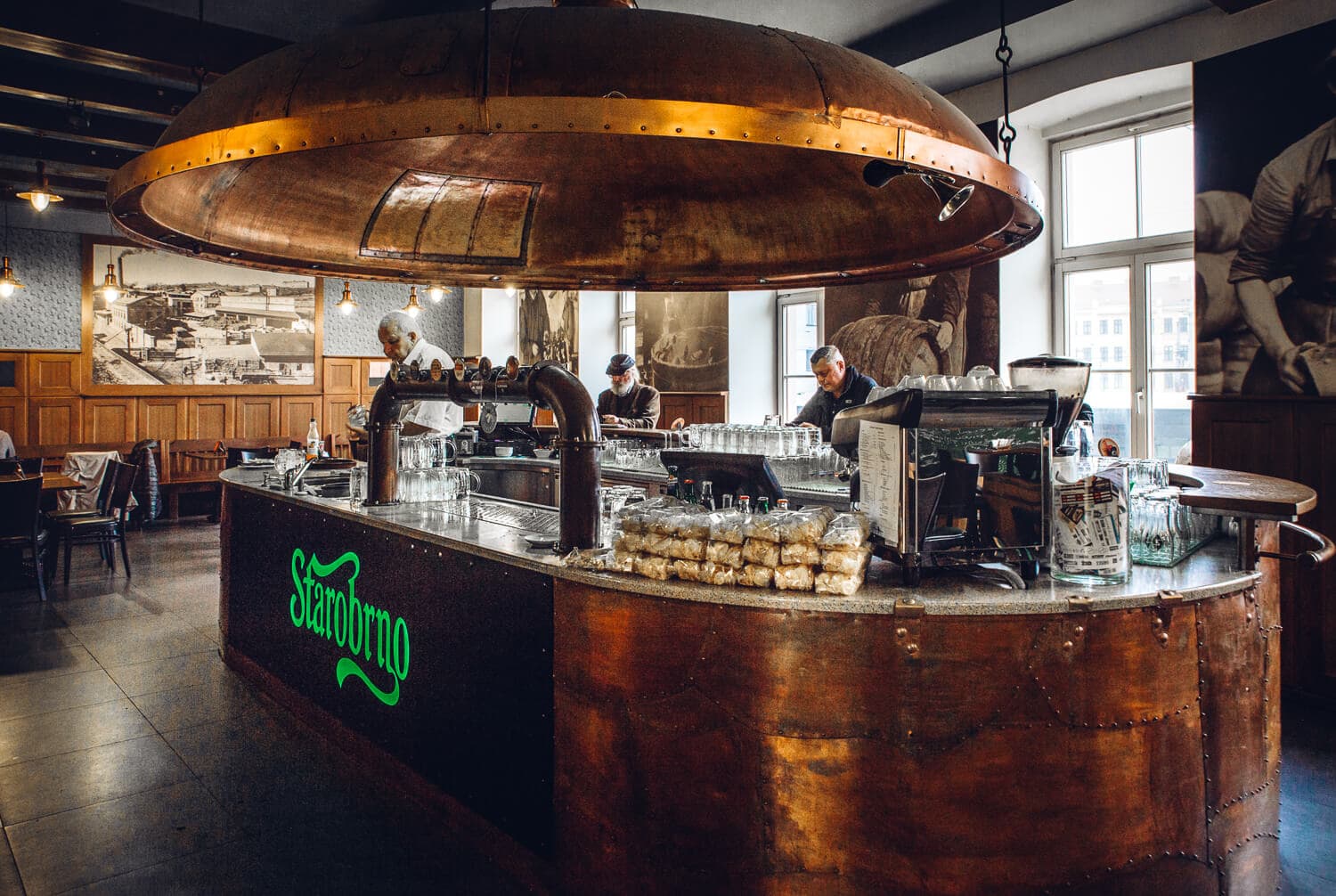 TOUR THE 10 Z NUCLEAR FALLOUT BUNKER
On my first night in Brno, I thought it would be fun to stay in a hostel built inside of an old nuclear fallout shelter.. Well it wasn't fun, but the bunker itself was fascinating and if I didn't spend an entire night freezing in one of it's prison style beds, I would be be a lot more fond of this place.
---
RELATED POST: 10-Z BUNKER // SLEEPING IN A NUCLEAR FALLOUT SHELTER IN BRNO
---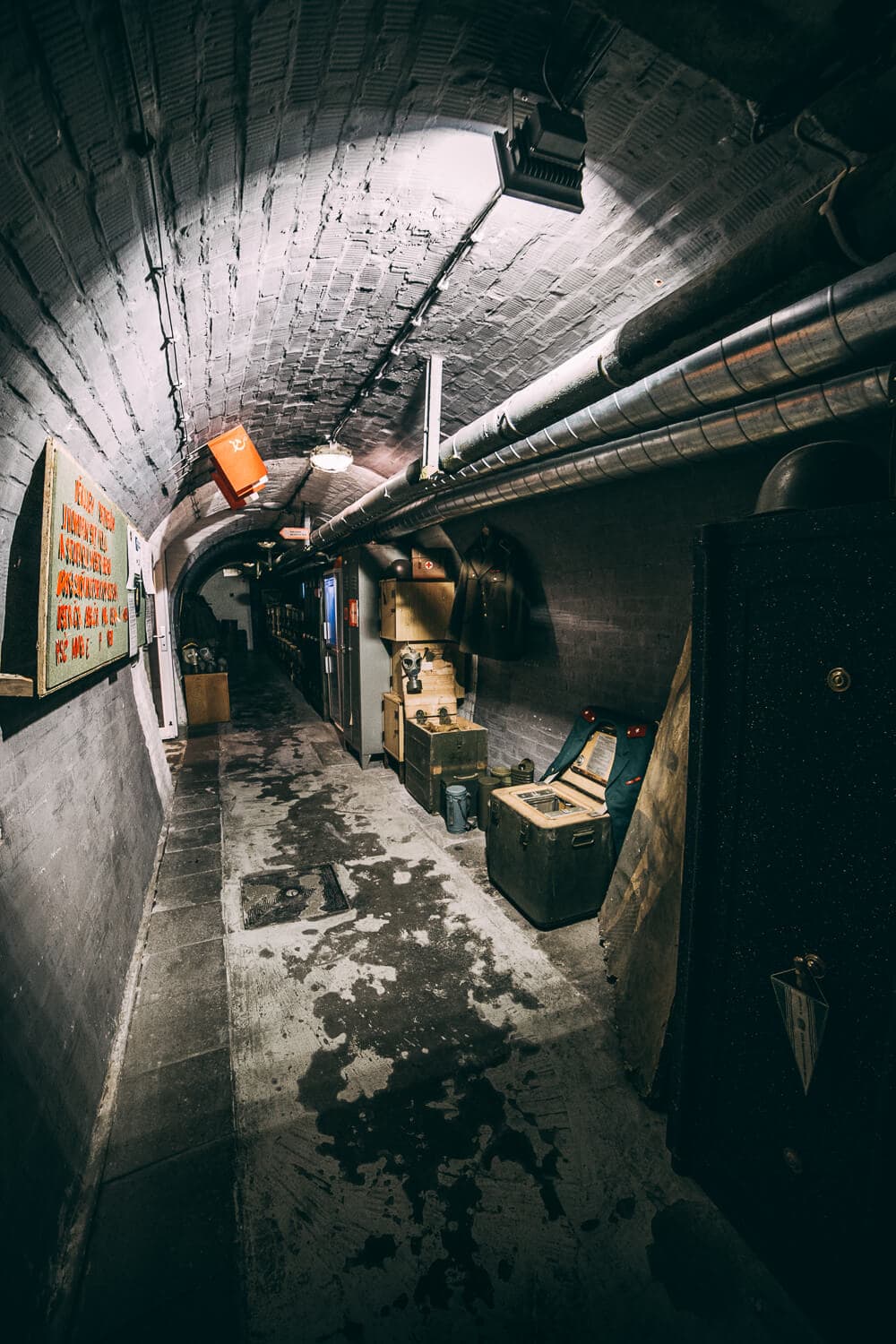 10 Z Bunker was the most highly classified nuclear fallout shelter in Brno from the Communist era. It was built to protect the area's political representatives and could hold 500 people for up to 3 days. Today, you can take a self-guided tour through 1,640 feet (500 meters) of bunker tunnels, all of which are decorated with period specific decor. They have done an excellent job at making the bunker look as authentic as possible, while the sound effects and dim lighting make your walkthrough a little creepy.
At the end of the tour, be sure to check out 10 Z's retro milk bar restaurant for war time food and drink specialties.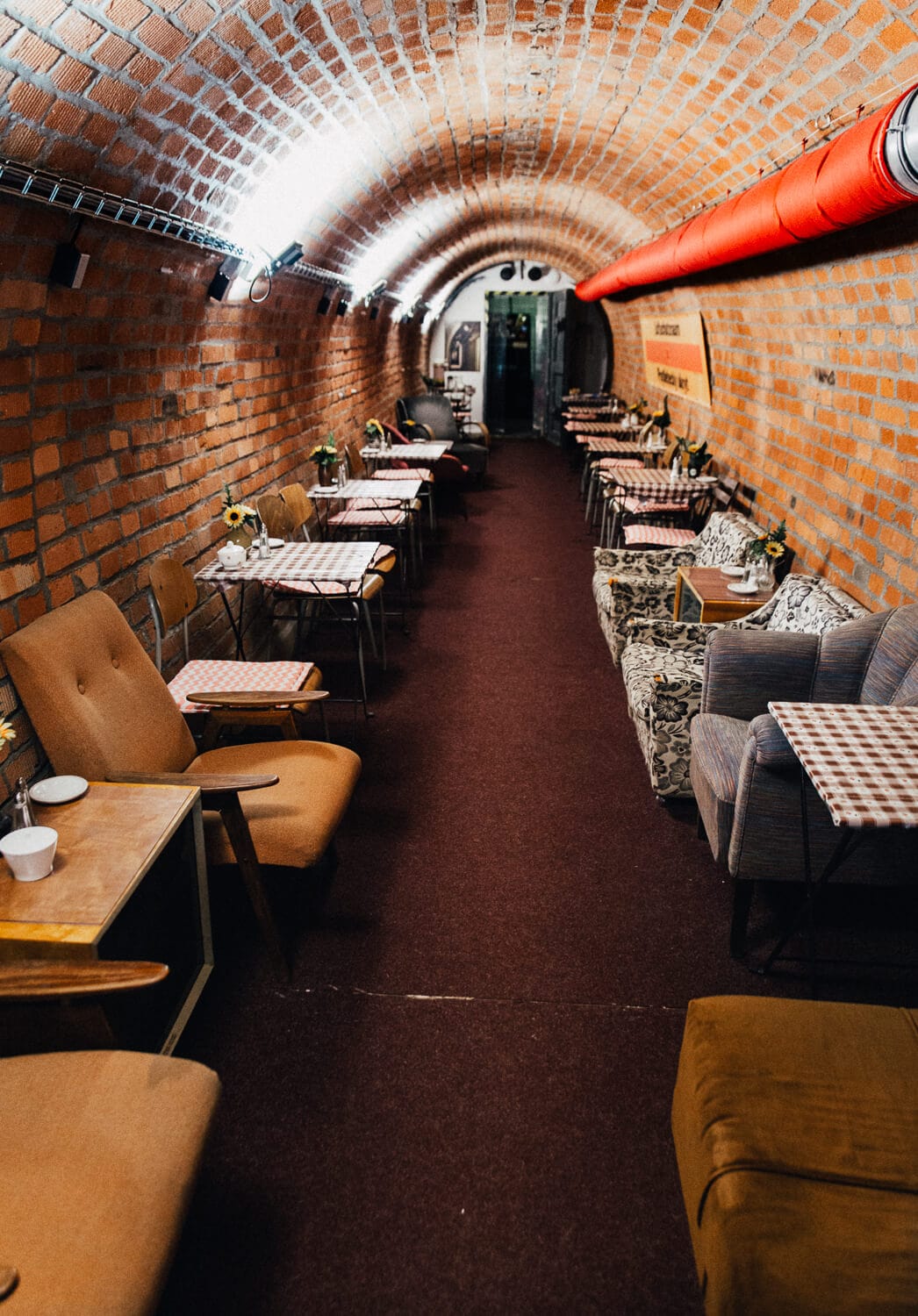 If you're on the more adventurous side, you can also spend the night in the bunker as 10 Z has turned a portion of the tunnels into a hostel. Personally, I don't recommend an overnight stay but it does make for an interesting story. For more information or to book 10-Z hostel click here.
TOUR HOURS 
Tuesday-Sunday 11:30AM – 6:45PM
(the last admission is 30 minutes before closing)
Monday: Closed
BOOK ONLINE To book online through Viator, click here.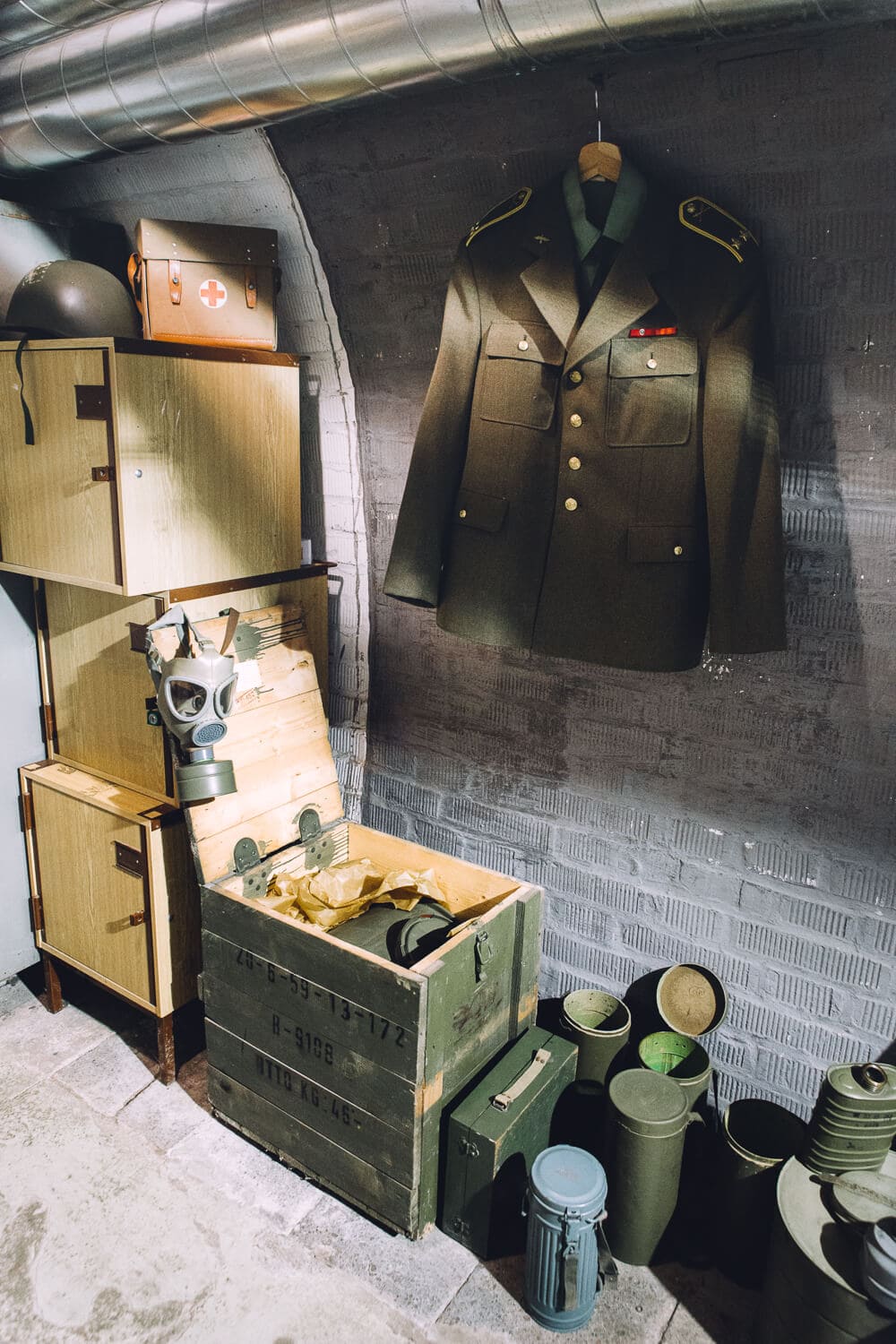 ADMISSION
Without a Guide
General Admission: 150CZK ($6.60 USD)
Students, Seniors & Disabled: 100CZK ($4.40 USD)
Children up to 15 years:  60CZK ($2.64 USD)
With a Guide
240 CZK ($10.50 USD) Per Person
ADDRESS
Husova oposite nr 12, 602 00 Brno, Czechia

TAKE A PEACEFUL STROLL AROUND PETROV HILL
Just about anywhere you walk around the city center of Brno, you'll be able to spot the beautiful Gothic style Cathedral of St. Peter and St. Paul on Petrov Hill.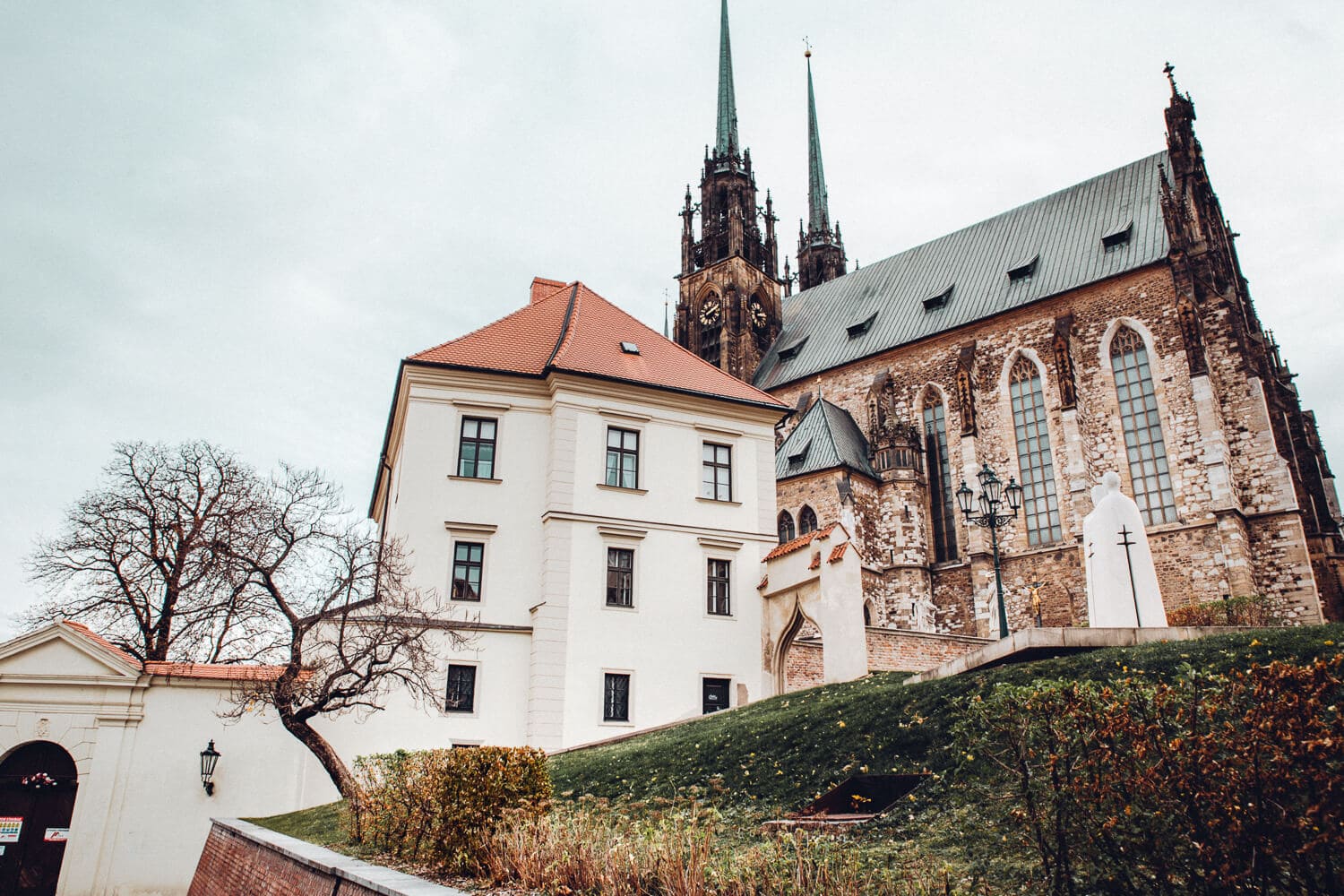 To reach the church, you'll have to make a short climb but the area is quiet and there are a lot of good photo ops along the way. I thought the interior of the church paled in comparison to it's gorgeous exterior, but I really enjoyed walking around the peaceful area outside. The views from the top of the hill are not as good as I expected, but you can climb the church towers for an excellent panorama of the city.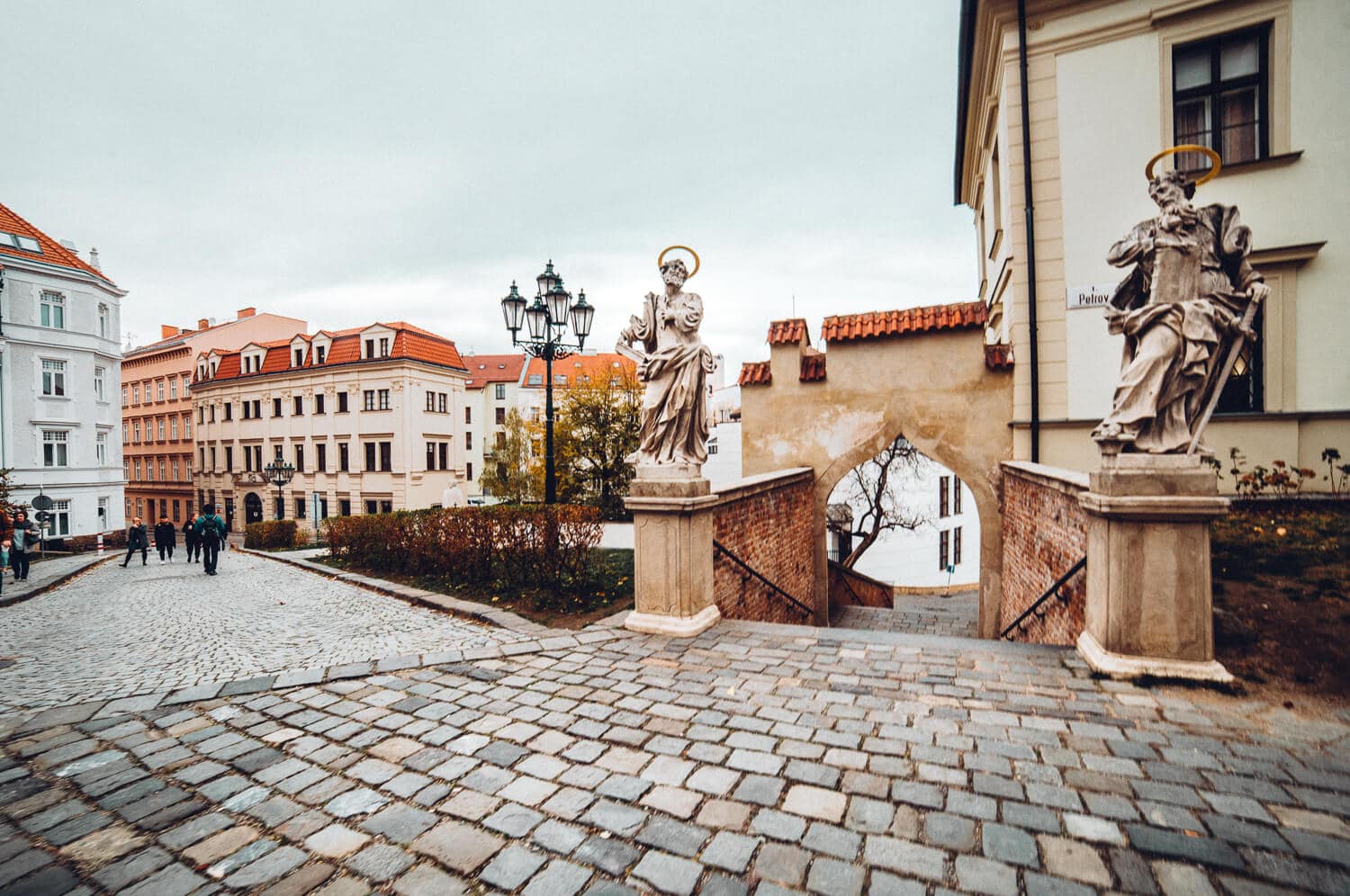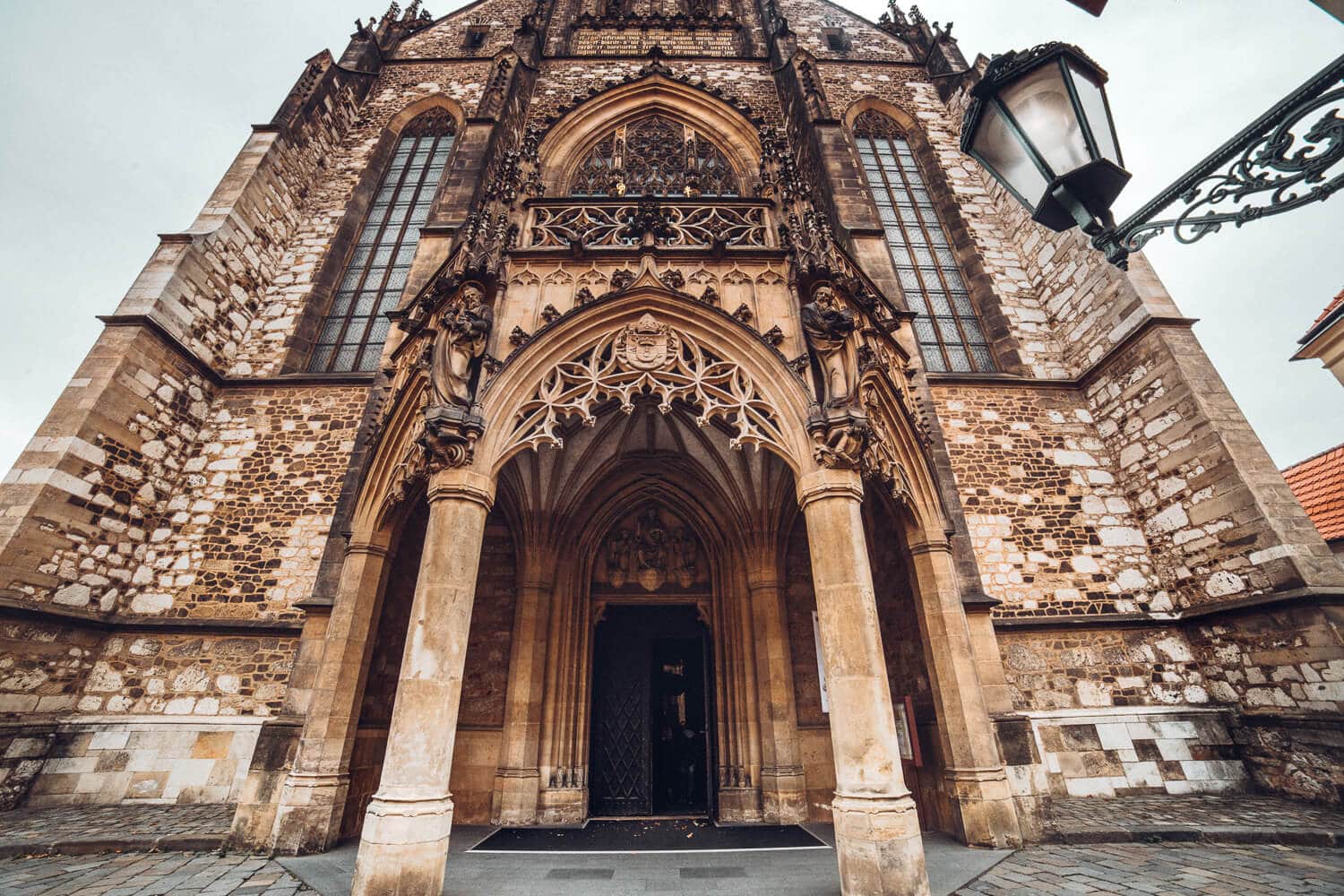 Or, walk slightly West from the church to the zen Denis Gardens on Petrov Hill where you'll find views of Spilberk Castle and Stare Brno
VISIT THE CAPUCHIN CRYPT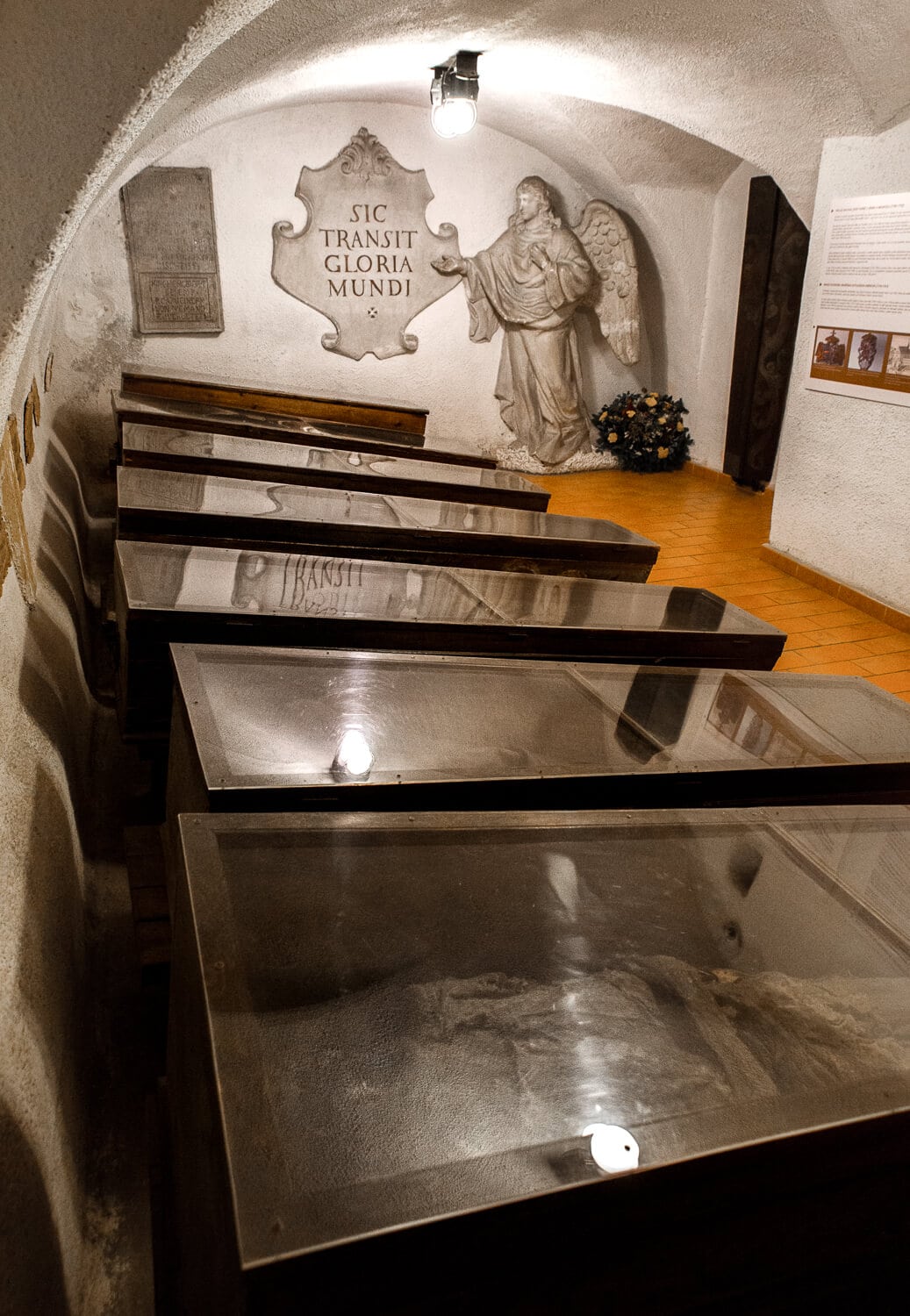 Between the years of 1656 to 1784, the crypt under the Church of the Holy Cross served as a tomb and final resting place for over 150 capuchin monks and 50 benefactors of the Order. I actually almost skipped this stop but I'm glad I didn't because it ended up being one of the most interesting things I did in Brno.
In the crypt, the geological composition of the ground mixed with the sophisticated ventilation system has (accidentally) preserved the bodies in a naturally mummified state.  In one area, you'll view the bodies of the capuchin monks who were laid to rest in an extremely bare bones manner (which aligned with their life vow of poverty).
They are laid out on the ground with no gravestone or clothes – just a single brick under their head. The only clues about who they are pertain to their religious life – for example, some monks hold rosaries which indicates that they were with the church for over 50 years.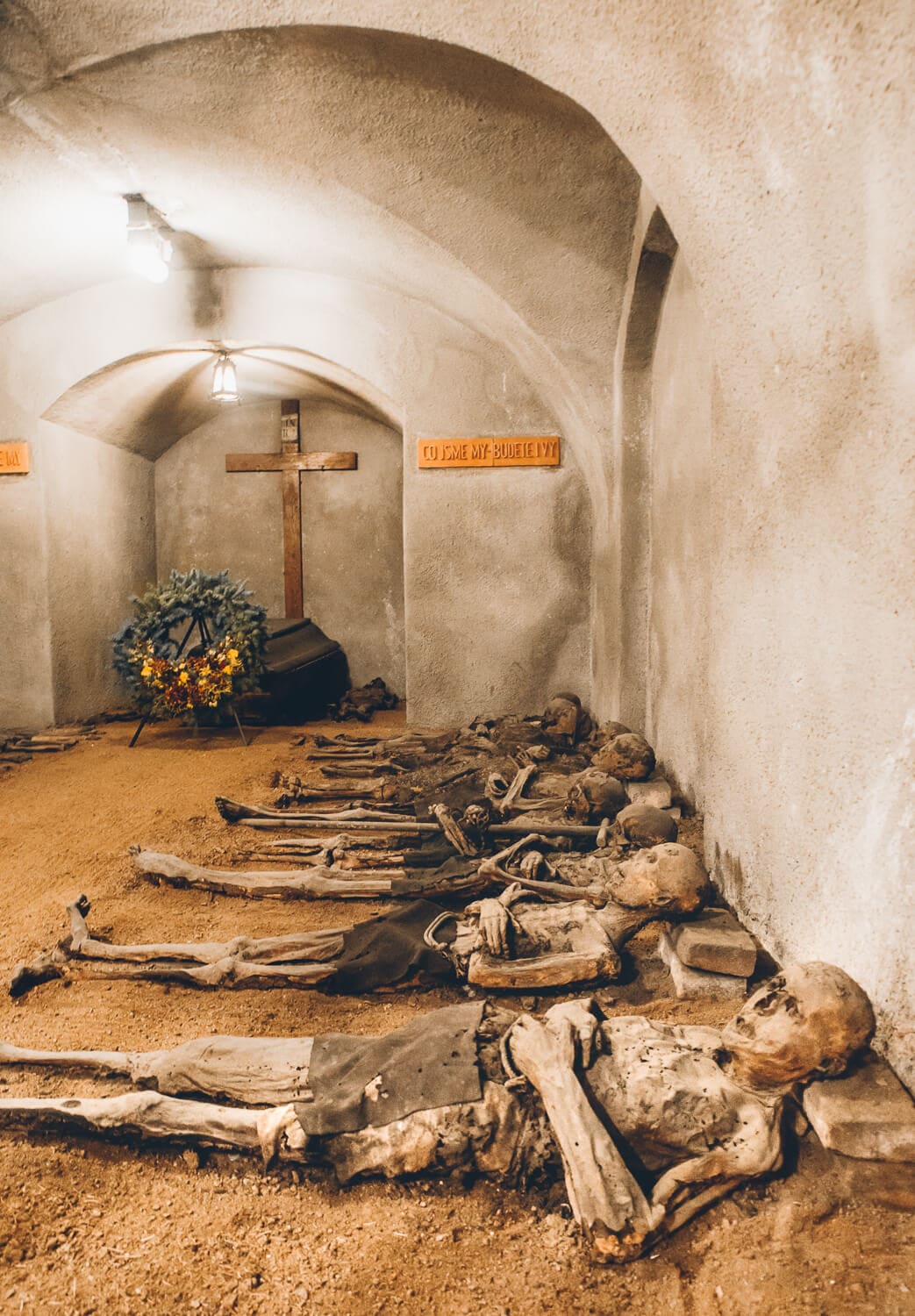 I am fascinated with the cycle of life and death and I've never seen a mummified body before. You can still see the expressions on some of their faces and it's a humble reminder of how temporary these bodies are.
Like the visit to the Ossuary, tours are self guided and you will receive a pamphlet with more information about the place as you walk around. The Capuchin Crypt is located in the Church of the Holy Cross near the main train station and a visit should last between 15-30 minutes.
HOURS
April 1–October 31
Monday–Saturday: 9AM–12PM & 1PM–6PM
Sunday: 11AM–5PM
November 1–March 31
Monday–Saturday: 10–4PM
Sunday: 11AM–4:30PM
Last entry is 30 minutes before closing.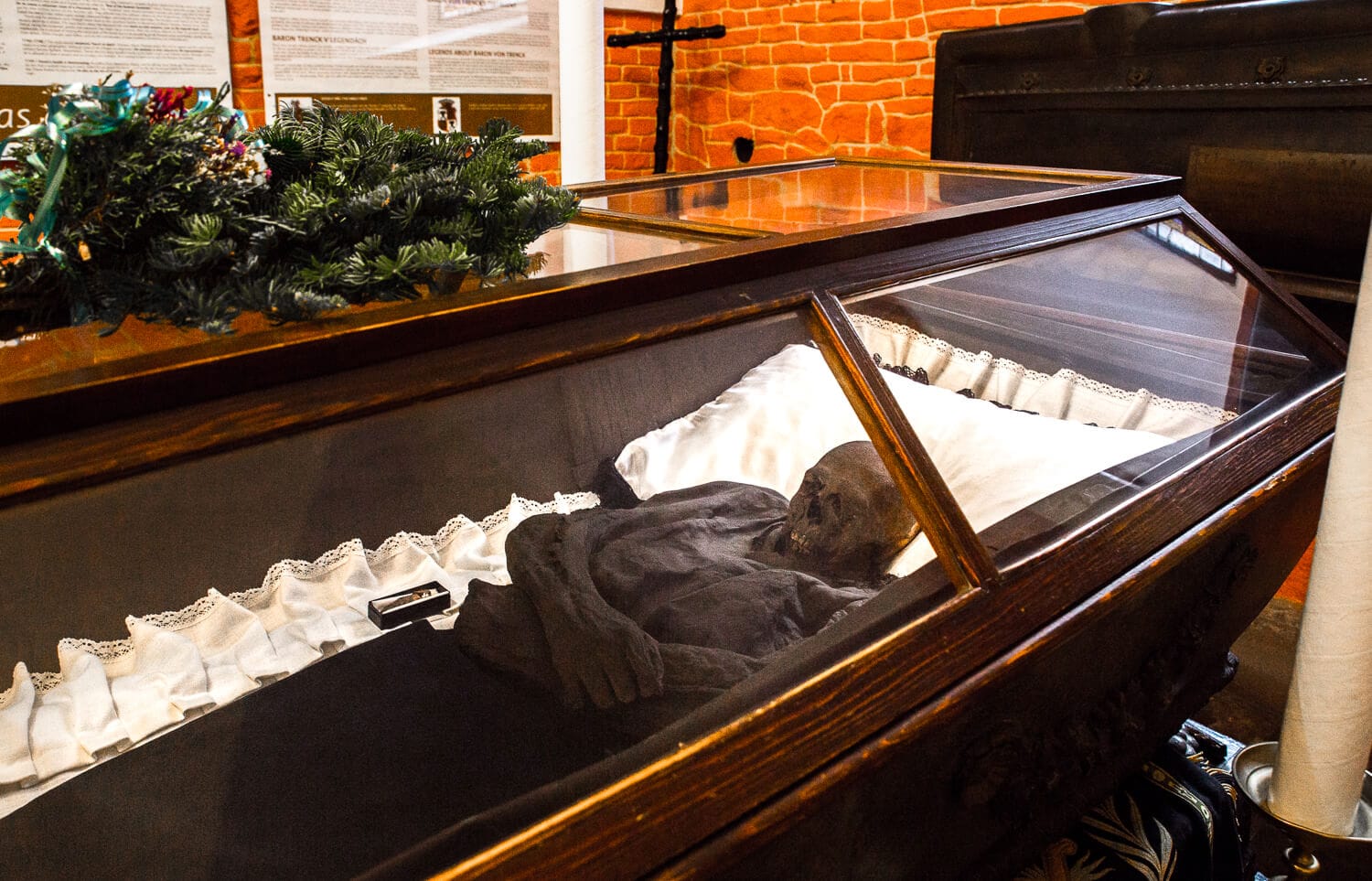 ADMISSION
General Admission: 70 CZK ($3 USD)
Children, Students, Seniors & Disabled: 35 CZK ($1.50 USD)
Family (two adults with children under 15 years of age): 150 CZK ( $6.61 USD)
Photography Fee: 30 CZK ($1.32 USD)
ADDRESS
Kapucínské Náměstí 5/303 60200, Brno
ADMIRE THE VIEWS FROM BRNO OLD TOWN HALL
My favorite view in Brno comes from the top of the Old Town Hall. Situated just above the rest of the buildings, you get an excellent overhead view while still feeling immersed in the city. Also be sure to check out Brno's legendary "dragon" who lives in the hallway.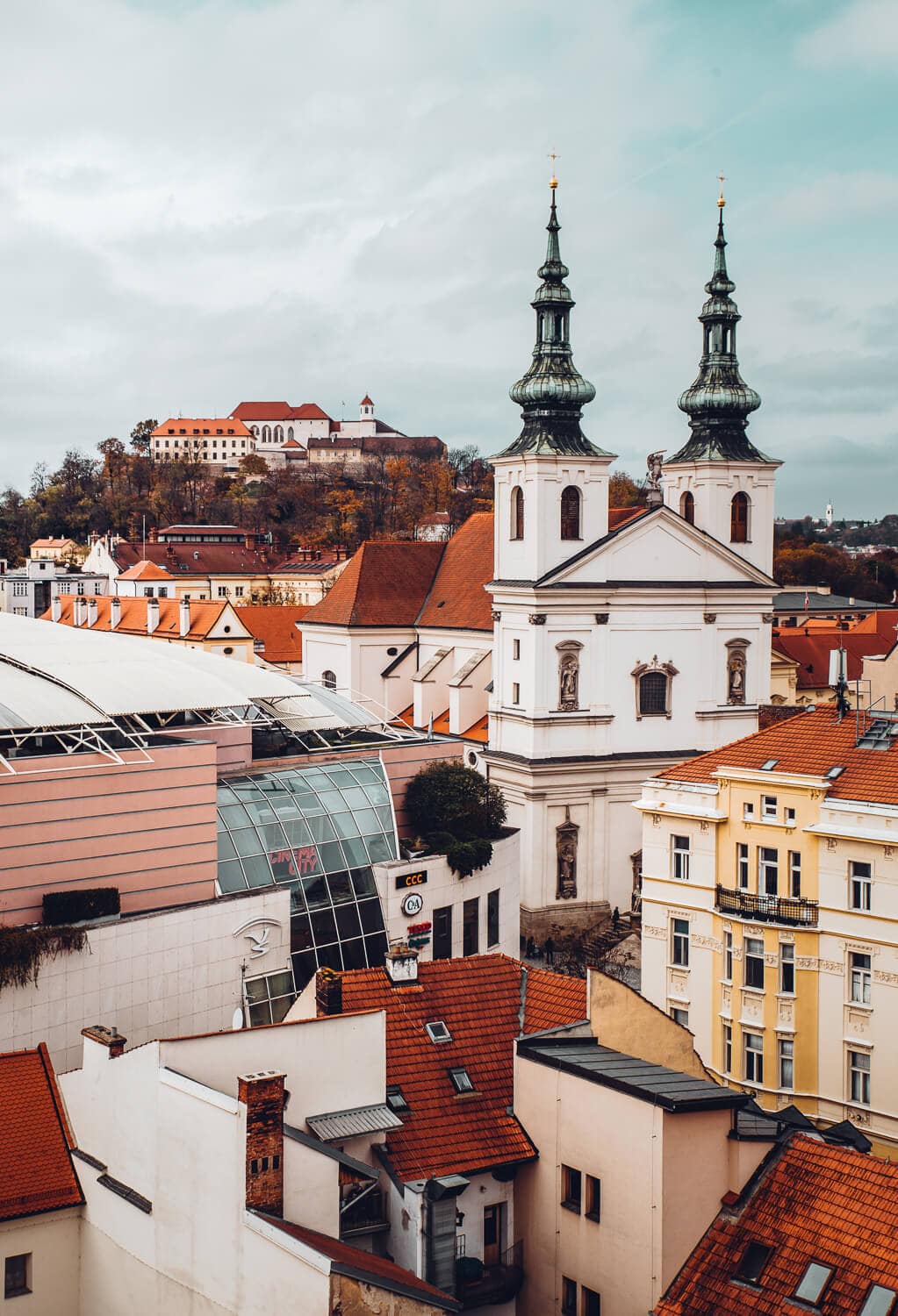 ---
RELATED POST: BRNO OLD TOWN HALL // MY FAVORITE VIEW IN THE CITY
---
HOURS
May
Monday – Sunday 10am – 8pm
June – August
Monday – Sunday 10am – 10pm
September – October
Monday – Sunday 10am – 10pm
November
Sunday – Thursday 10am – 7 pm
Friday – Saturday 10am – 9pm
*The Old Town Hall is closed during the Winter.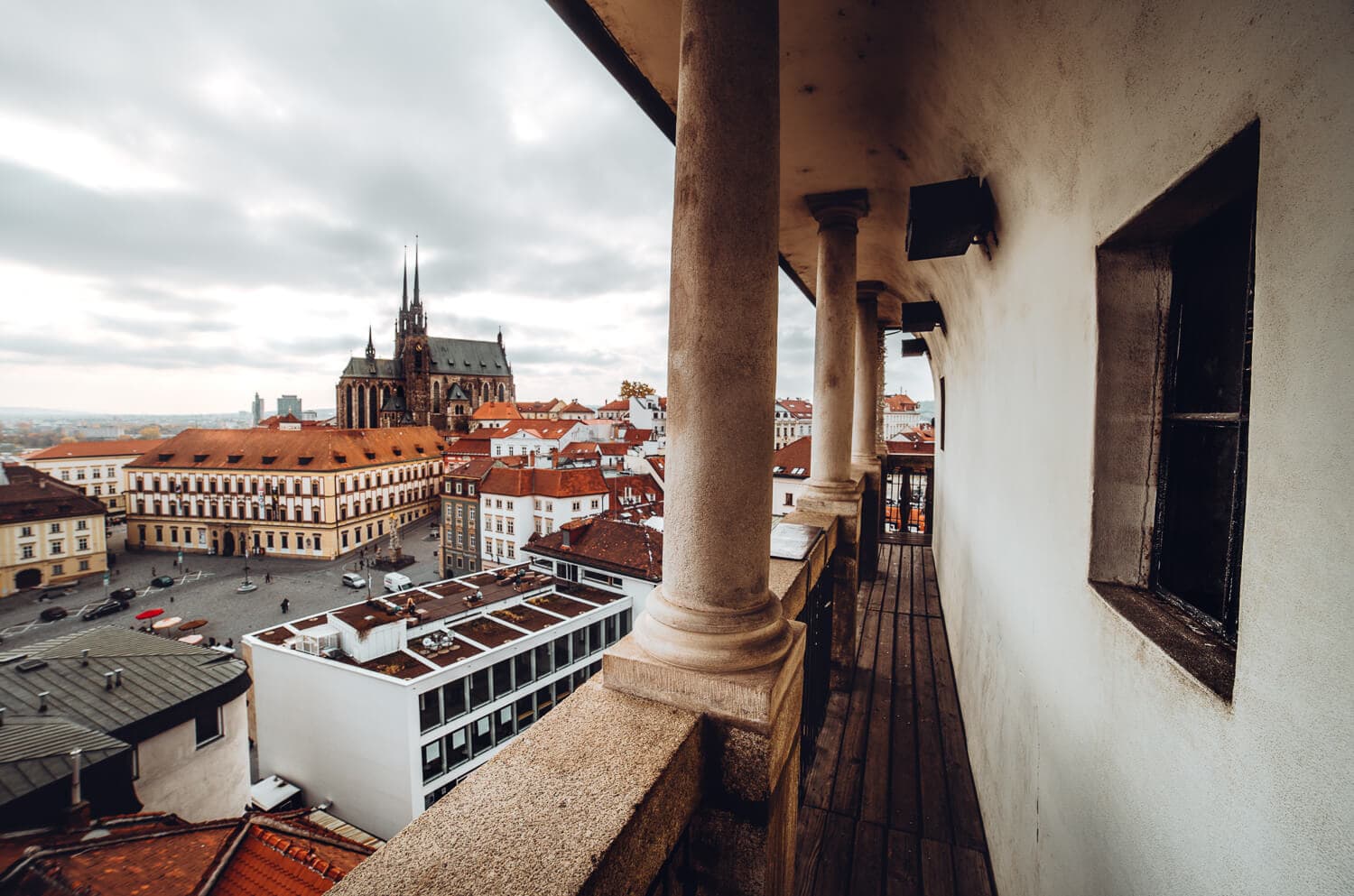 ADMISSION
General Admission: CZK 70 ($3 USD)
Students & Seniors: CZK 40 ($1.75 USD)
Children Under 15: CZK 40 ($1.75 USD)
Children Under 6: FREE
Family package: CZK 150 ($6.50 USD)
ADDRESS
Radnická 8, 602 00 Brno-střed, Czechia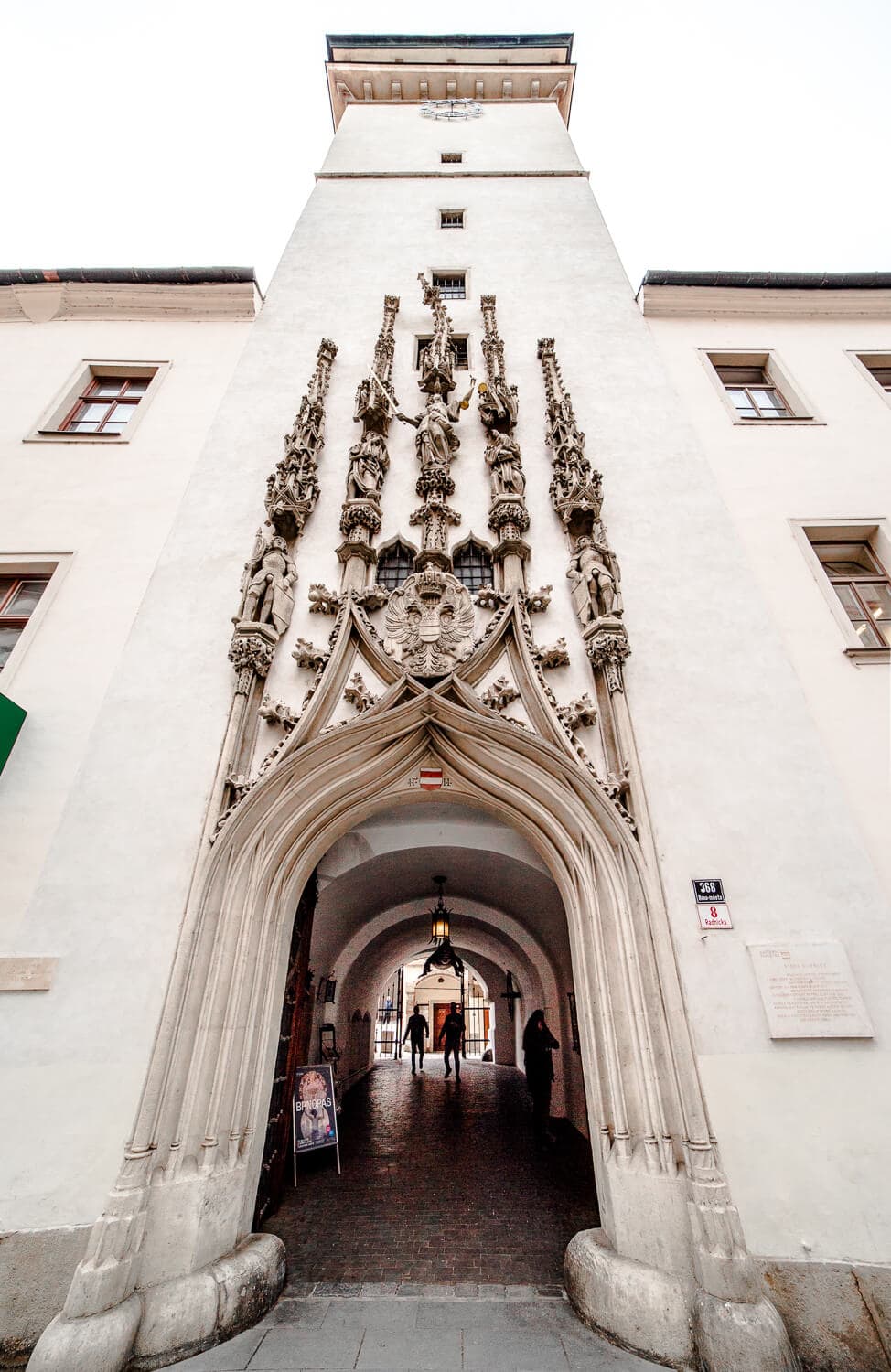 TAKE A DAY TRIP TO PUNKVA CAVES
I booked my train ticket from Vienna to Brno after seeing one photo of the Punkva Caves.  I couldn't wait to take this day trip and had done a ton of research into how to get there, what to expect etc. Unfortunately during all of my online digging, I did not come across the fact that the bus schedule basically makes it impossible to visit Punkva Caves without a car during the Winter.
Luckily, a representative of the tourism board informed me of this before I hopped on a train to Blankso. Technically, a day trip to Punkva Caves is not one of the things to do in Brno, but I highly recommend checking it out if you visit during the warmer months. I really wish I could've done this and I want to live vicariously through you!
The Punkva Cave is a cave system in Czechia located near the town of Blankso, 45 minutes from Brno. View enormous stalactites and stalagmites, travel to the bottom of Macocha Abyss and even take a boat ride on the underground Punkva River.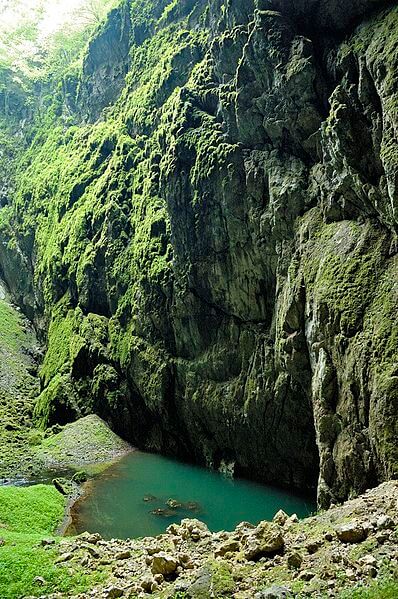 (Photo by Doronenko/CC BY-SA 3.0)
HOW TO GET TO PUNKVA CAVES
Take the train from Brno to Blankso. Punkva Caves is 45 minute train ride from Brno and the journey costs 42 CZK (less than $2 USD). When you arrive in Blansko, catch the 226 bus (10CZK /.44 cents USD) outside of the train station to the Skalni Mlyn stop, which which is where you'll find the ticket office for the caves. From there, the caves are a 20 minute walk, or you can take the tourist train (90 CZK / $4 USD round trip).
If you are not visiting during the Summer, there is only one 226 bus departure per day. One at 7:42AM and back to Blansko at 3PM. For bus timetables click here.
PUNKVA CAVE TOUR FROM BRNO It's much cheaper to visit Punkva Caves on your own but if you'd prefer a tour check out this (seasonal) one which includes transportation to and from the caves.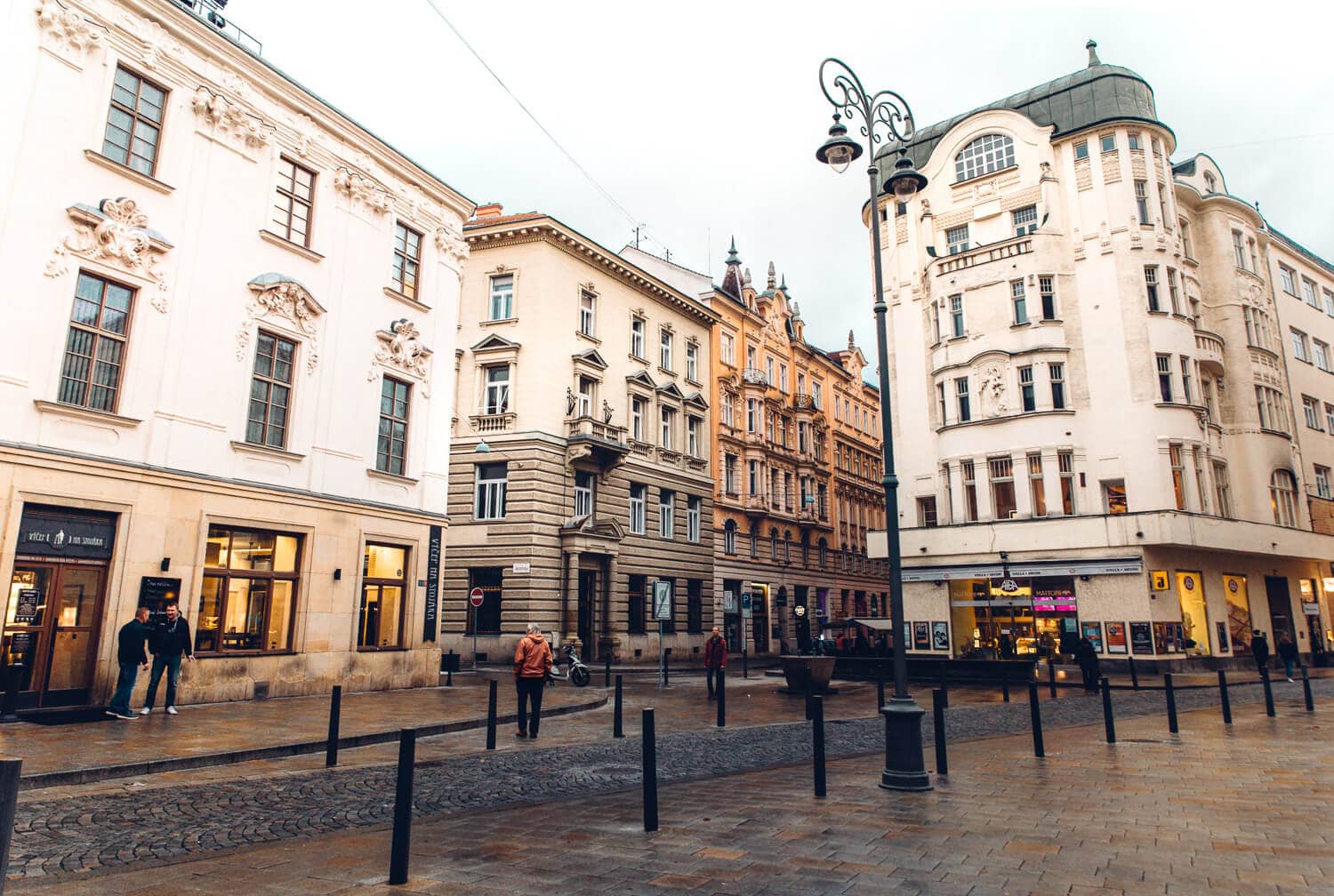 Did I miss anything? What are your favorite things to do in Brno?
---
PIN IT: THE TOP 10 THINGS TO DO IN BRNO, CZECH REPUBLIC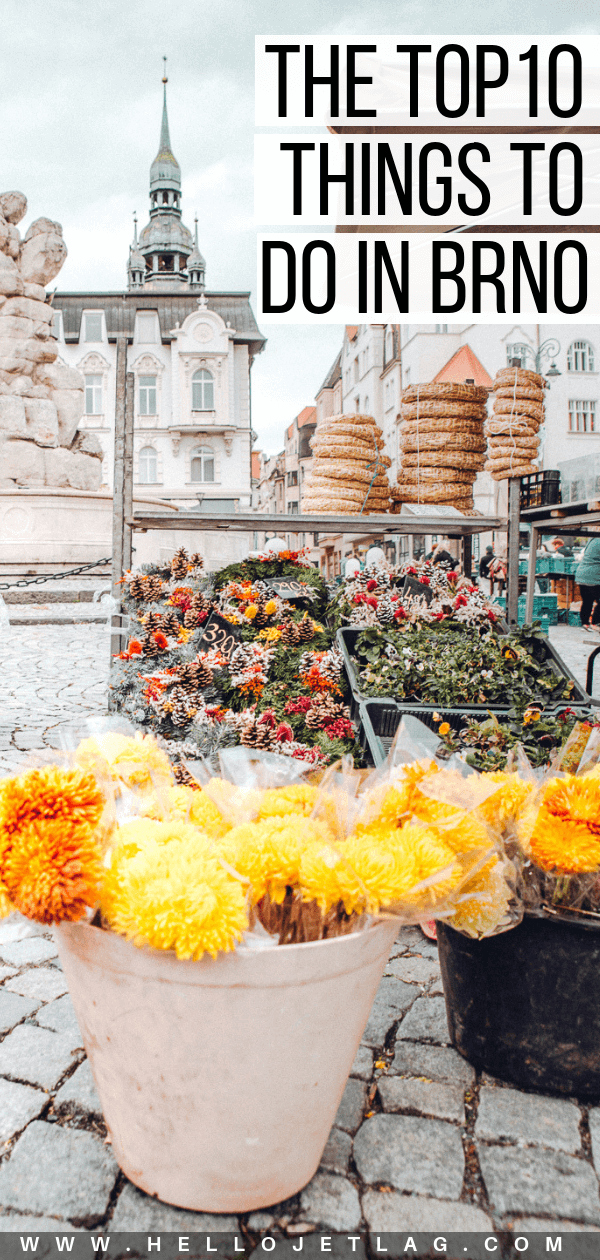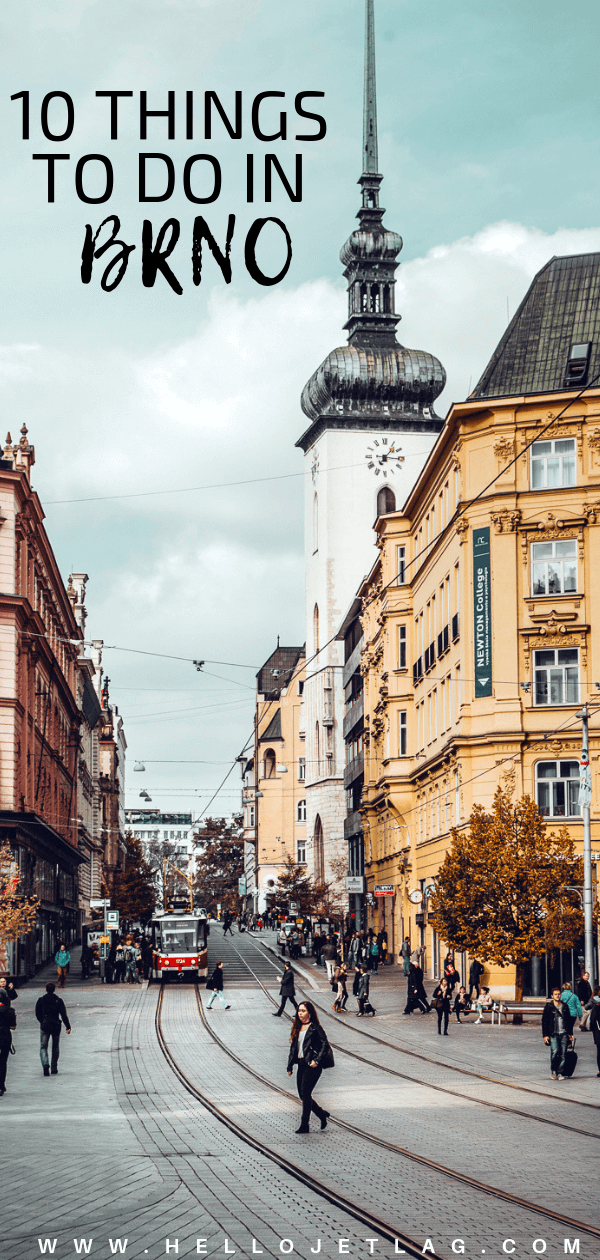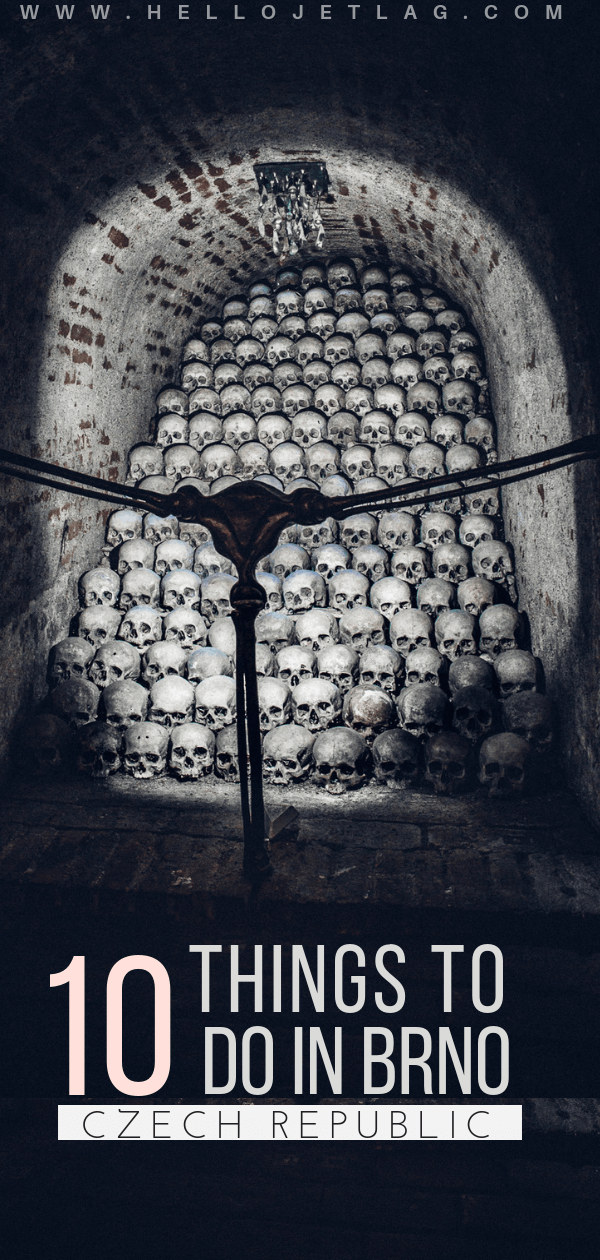 Disclaimer: Thank you to the Czech Republic for hosting me while in I was in Brno. All of the opinions and advice given in this post are honest, and my own. This post does contain affiliate links which means if you click them and buy something, I receive a small commission.