After an hour of shivering in my freezing war bunker hotel room (another story for another time), I figured that if I was going to survive the night, I would need a little bit of inner warmth. AKA booze. Super Panda Circus was at the top of my list of bars to try in Brno and in a happy coincidence, it was just a 2 minute walk from the bunker. The next hour ended up being one of my favorite memories during my time in Brno and I left fully understanding why Super Panda Circus is so revered, well reviewed and recommended by just about everybody. Keep reading to learn all about this eccentric little bar you have to visit in Brno.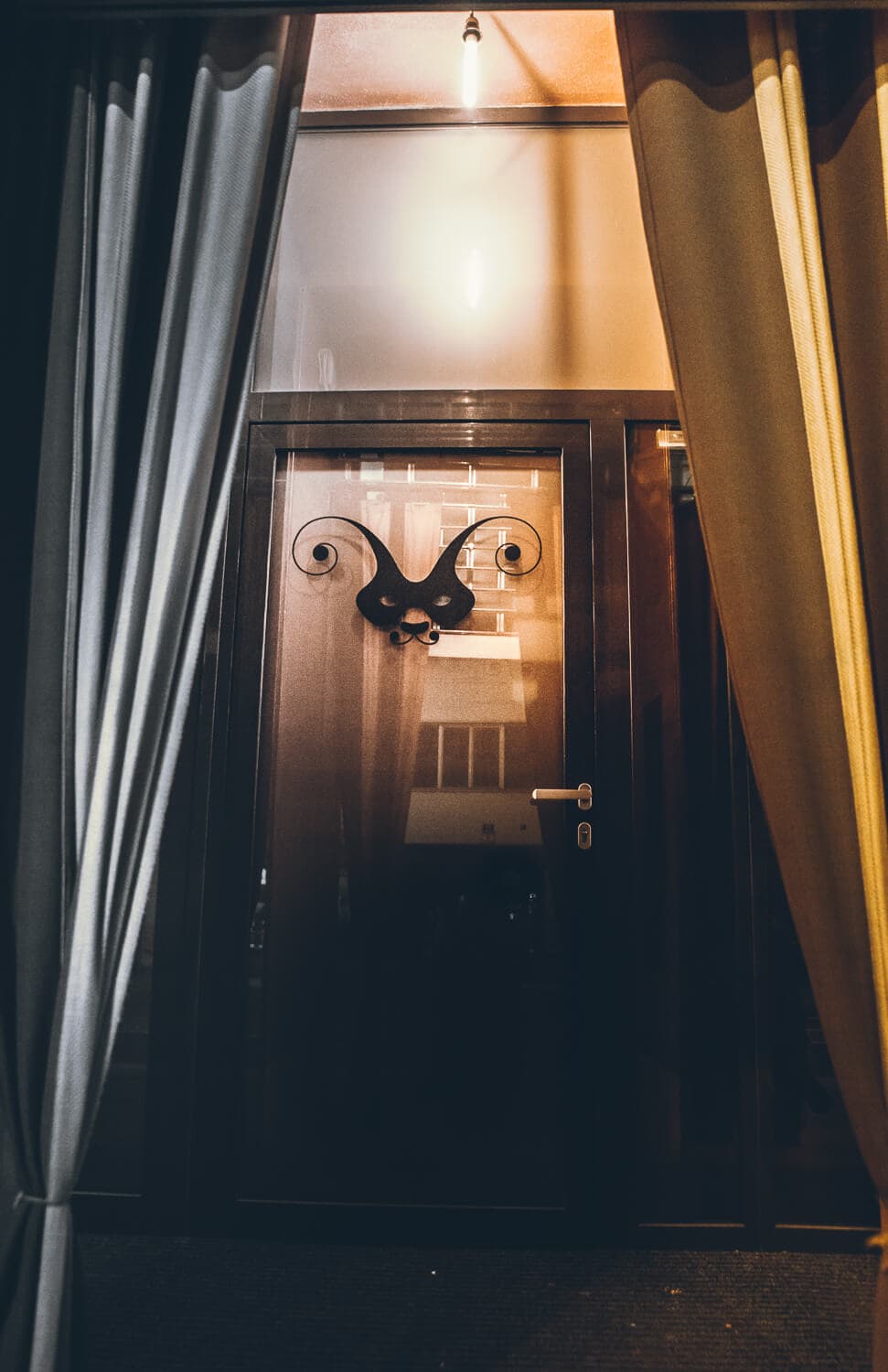 VISITING SUPER PANDA CIRCUS
Super Panda Circus is not the easiest bar to find. In fact, I walked past it a few times before I noticed the masked panda decal inside of a nondescript doorway. On the wall next to a locked door there's a gold sign: "Dear beautiful traveler, welcome to this little circus! If you wish to enter, kindly please ring the bell below."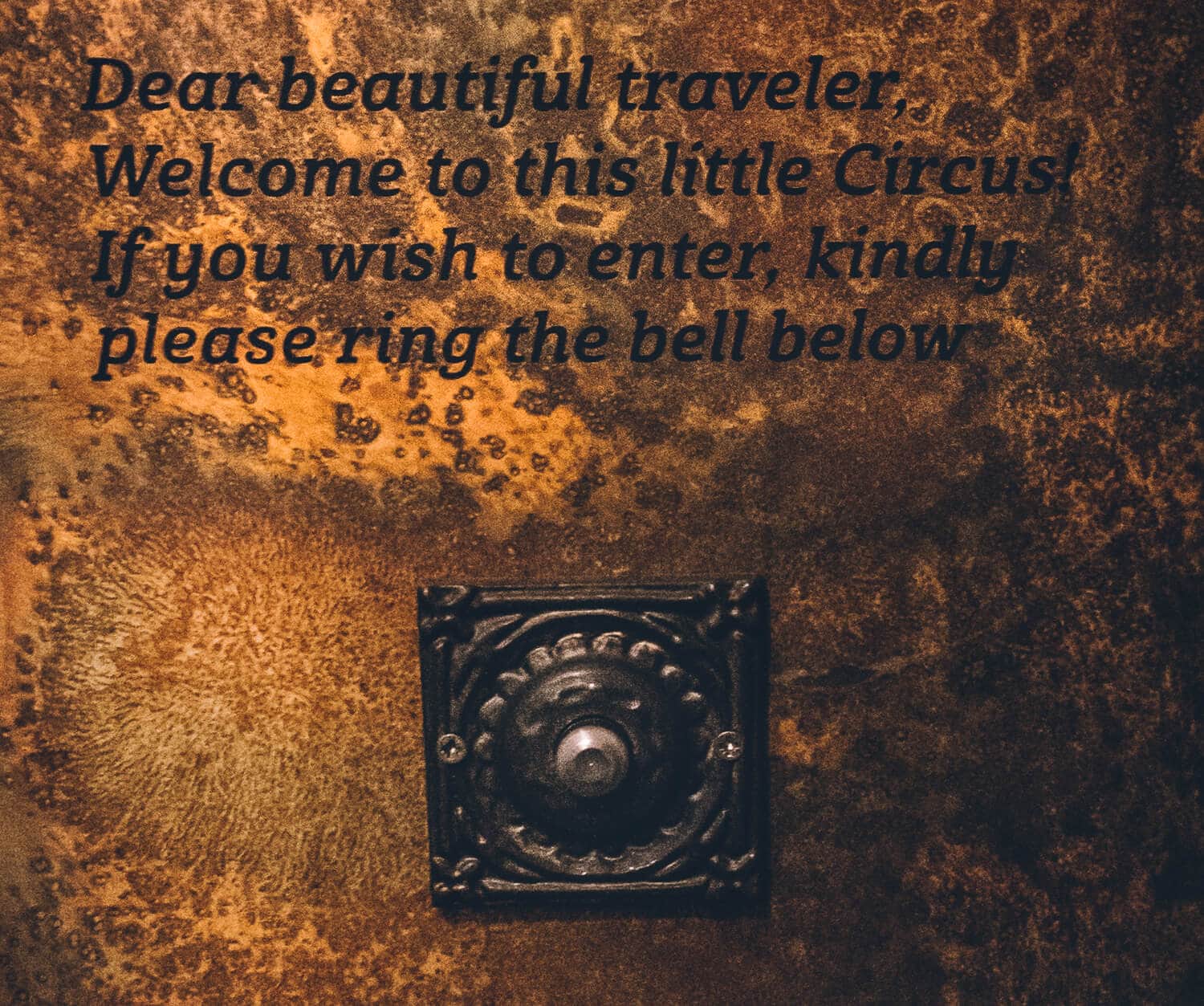 I don't usually go to bars alone but I had a full list of ones to try in Brno. The unknown surprises hiding behind this door made me contemplate whether or not this was the best one to start with, but after nervously ringing the bell, all worries disappeared when a cheerful host appeared and led me inside. He took my coat, told me about the concept of the bar and offered up a welcome drink made of green tea to cleanse my palette.
After the introduction, I was ushered up a wild staircase and seated at the bar.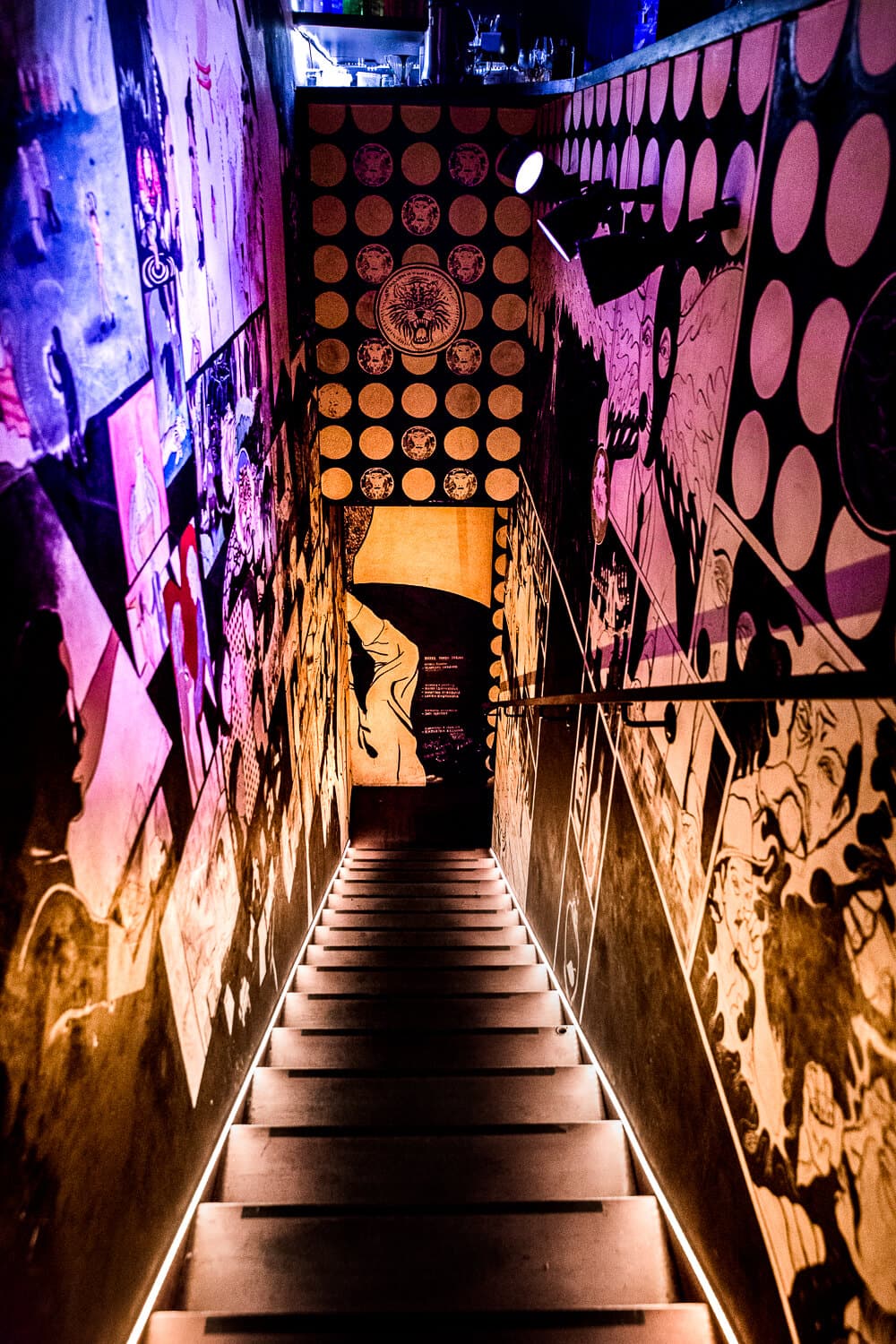 THE DRINKS
Instead of menus, Super Panda Circus offers up stories. Pull the red string hanging from the ceiling beside you, and a paper lantern adorned with drawings descends. Each of the drawings coincides with a drink and there's no telling what you'll get. If don't fancy a game of chance, you can opt for a written menu (printed on flower petals of course). And if you're still having a hard time deciding, simply tell the bartender what alcohol you like and he/she will make a specialized cocktail tailored exactly to your tastes.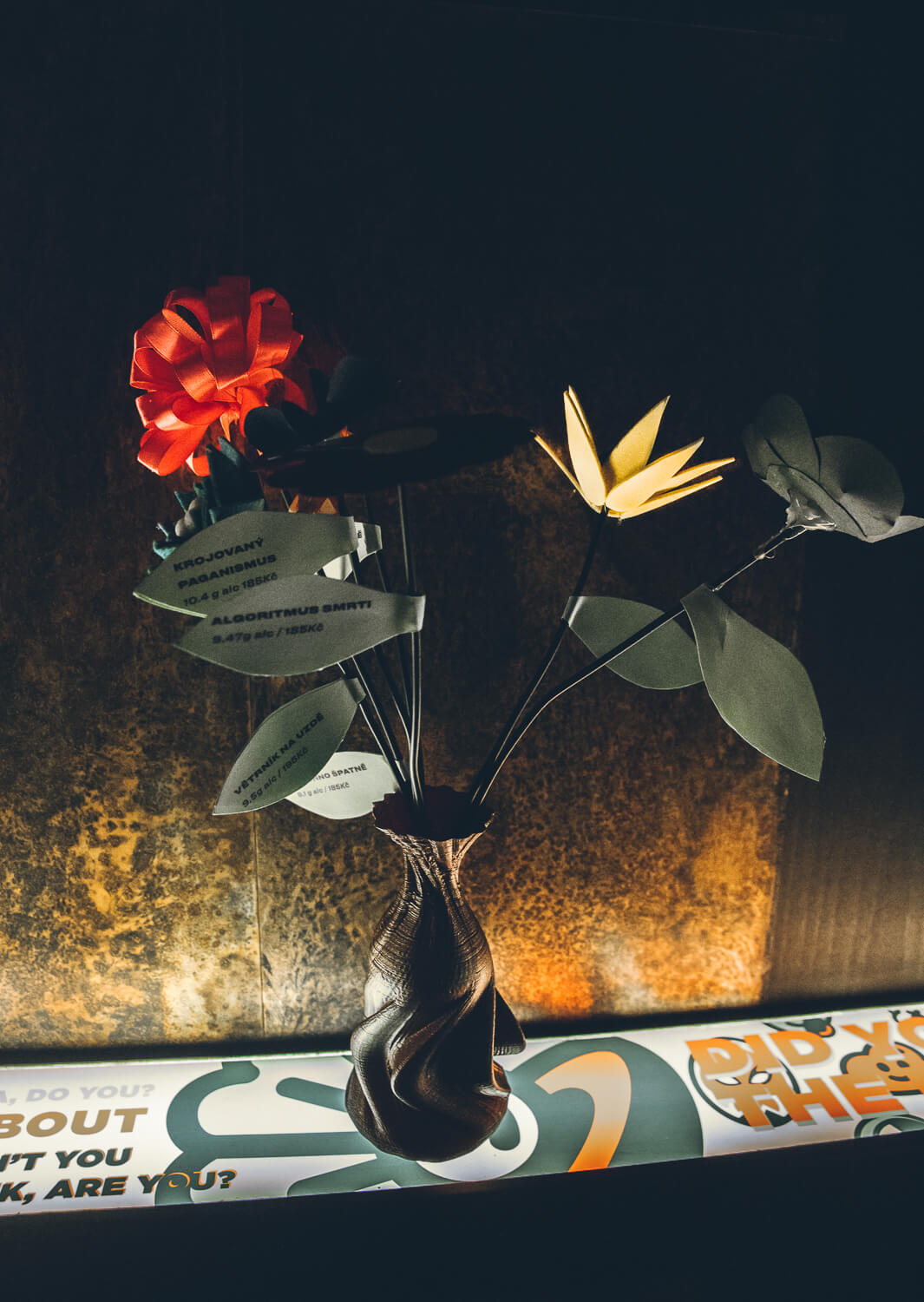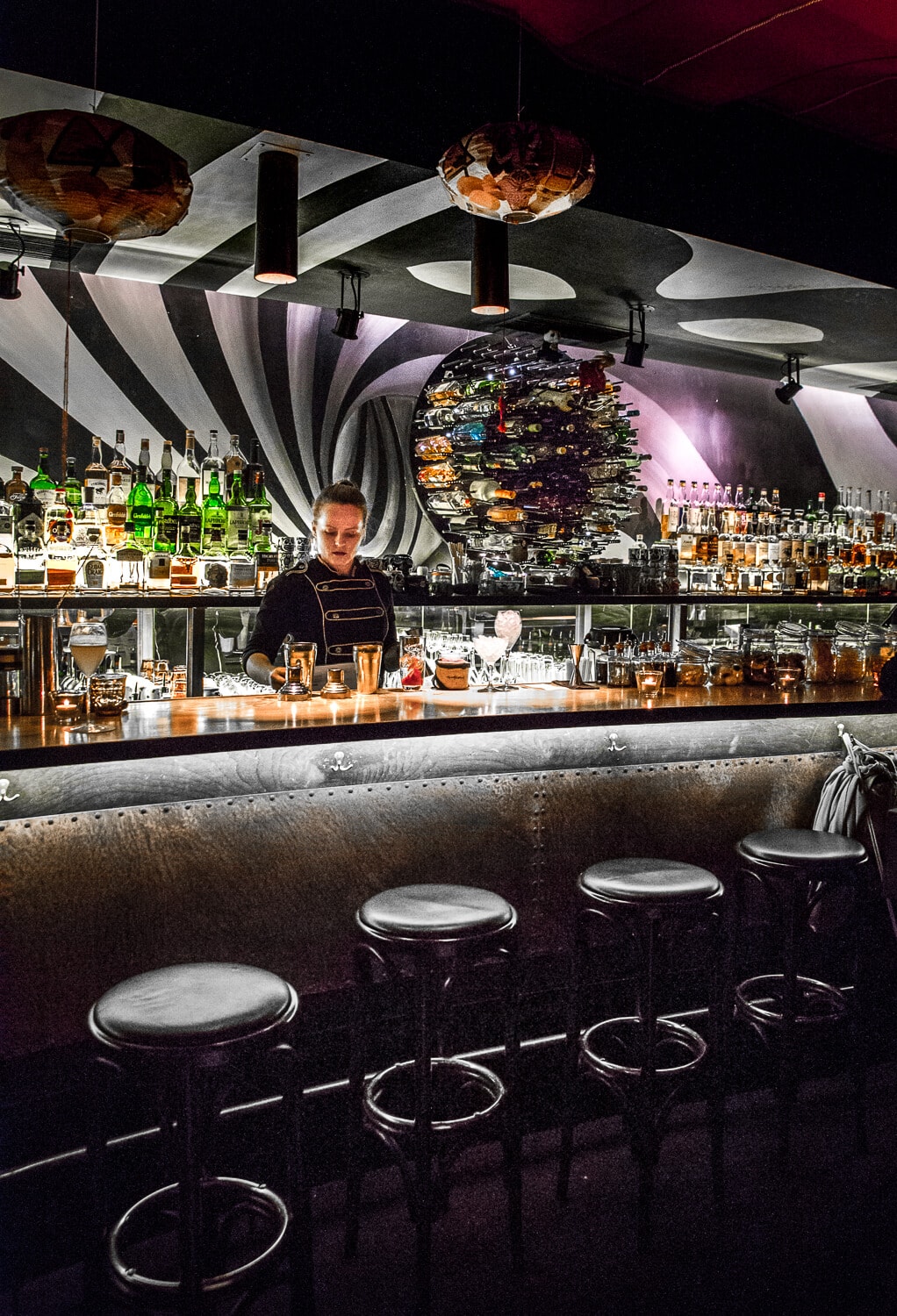 I went the boring route and just asked for something with whiskey. The bartender crafted a spicy cocktail garnished with green apple and herbs.
As I sipped on my cocktail and tried to avoid conversation with the other solo traveler next to me, I watched as the bartender whipped up a handful of creative drinks served in fabulous cups. She sprayed edible glitter in one, mixed ice cream into another and garnished champagne flutes with crackers and caviar. It was mesmerizing and made me resent my lame glass of whiskey.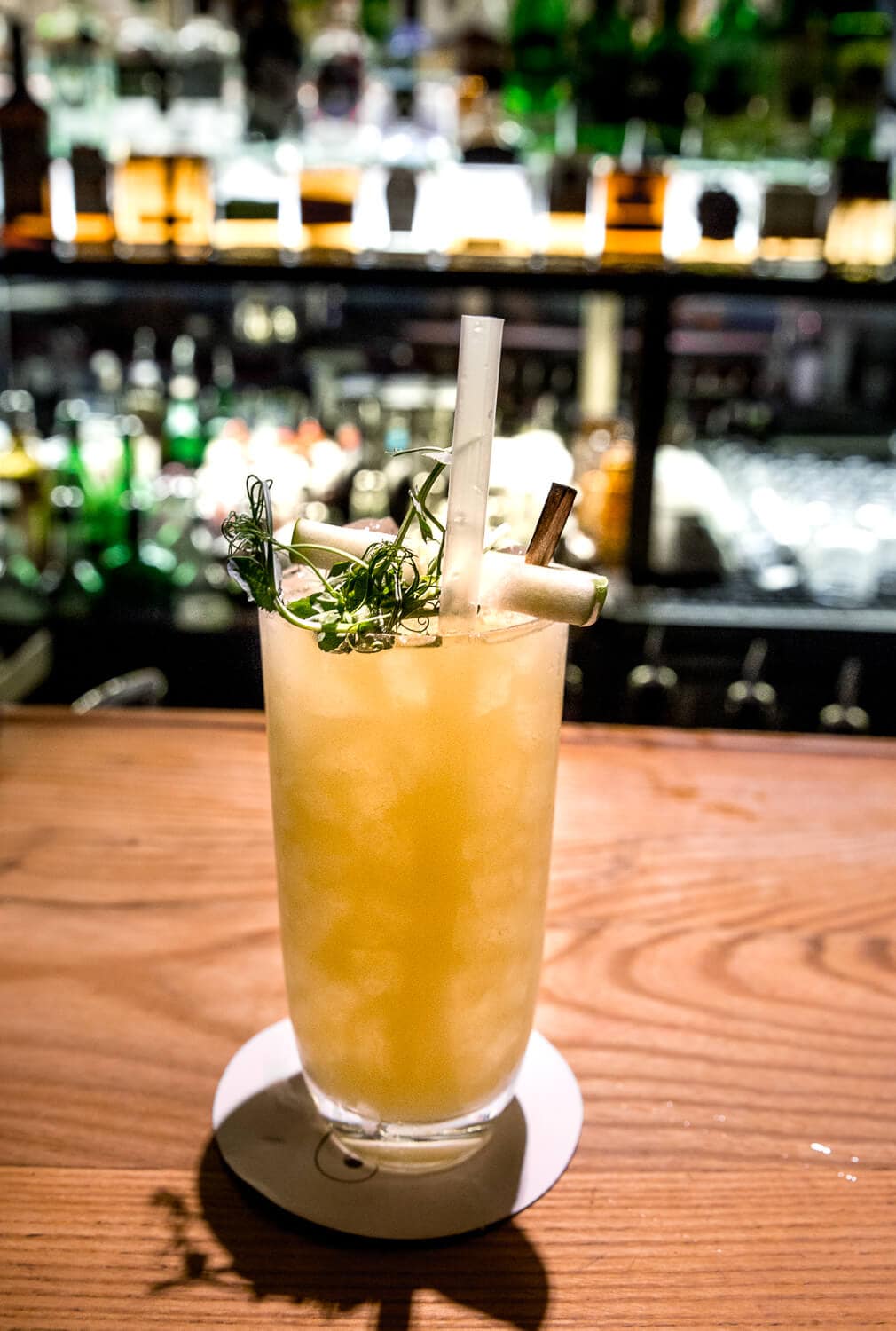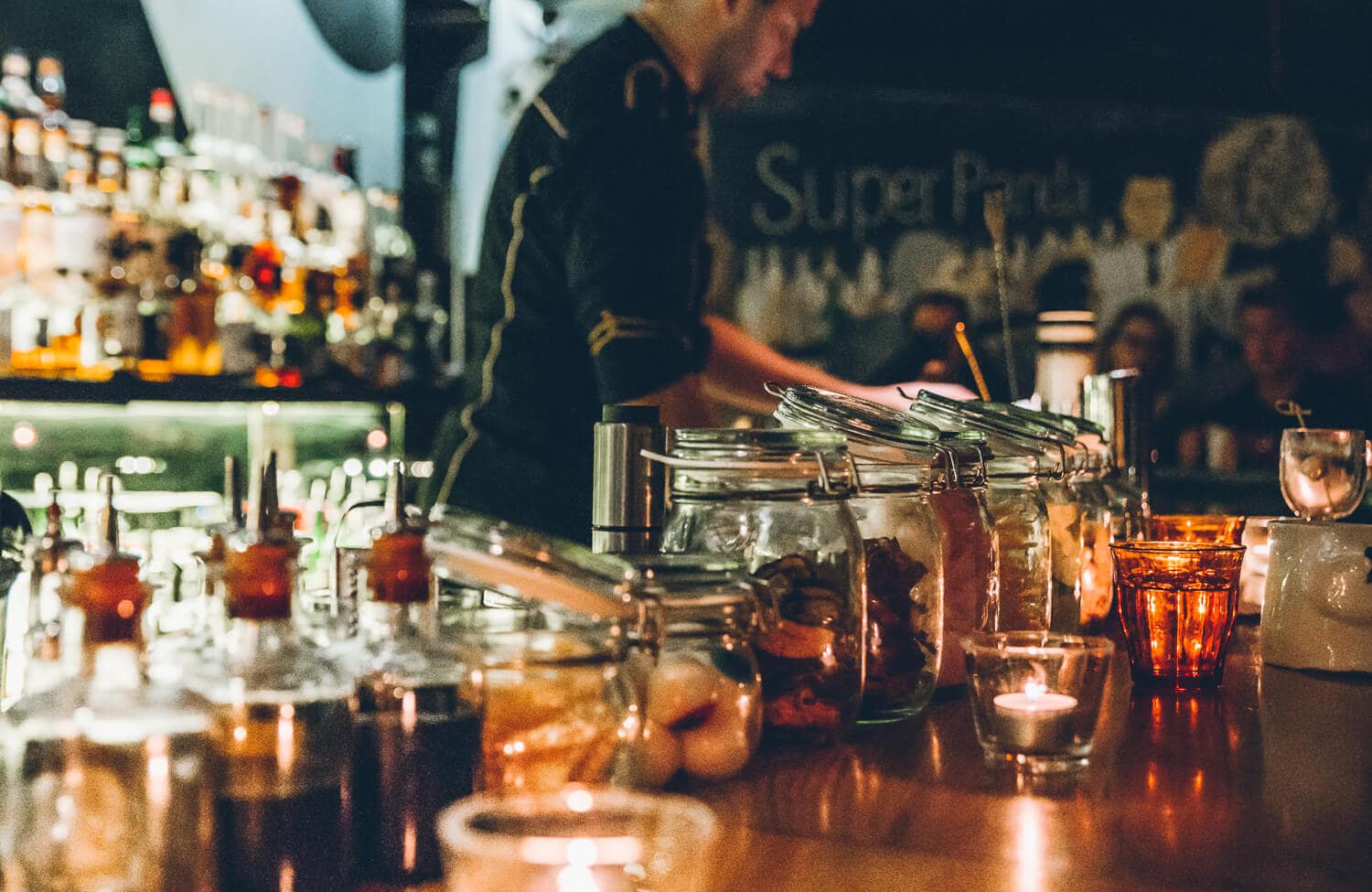 Super Panda Circus is definitely one of the most fun bars I've ever been to and it's officially been added to my mental list of favorite places to drink. As a solo traveler, I felt completely comfortable but I can't wait to return with Nick because I still have much more interesting cocktails to try.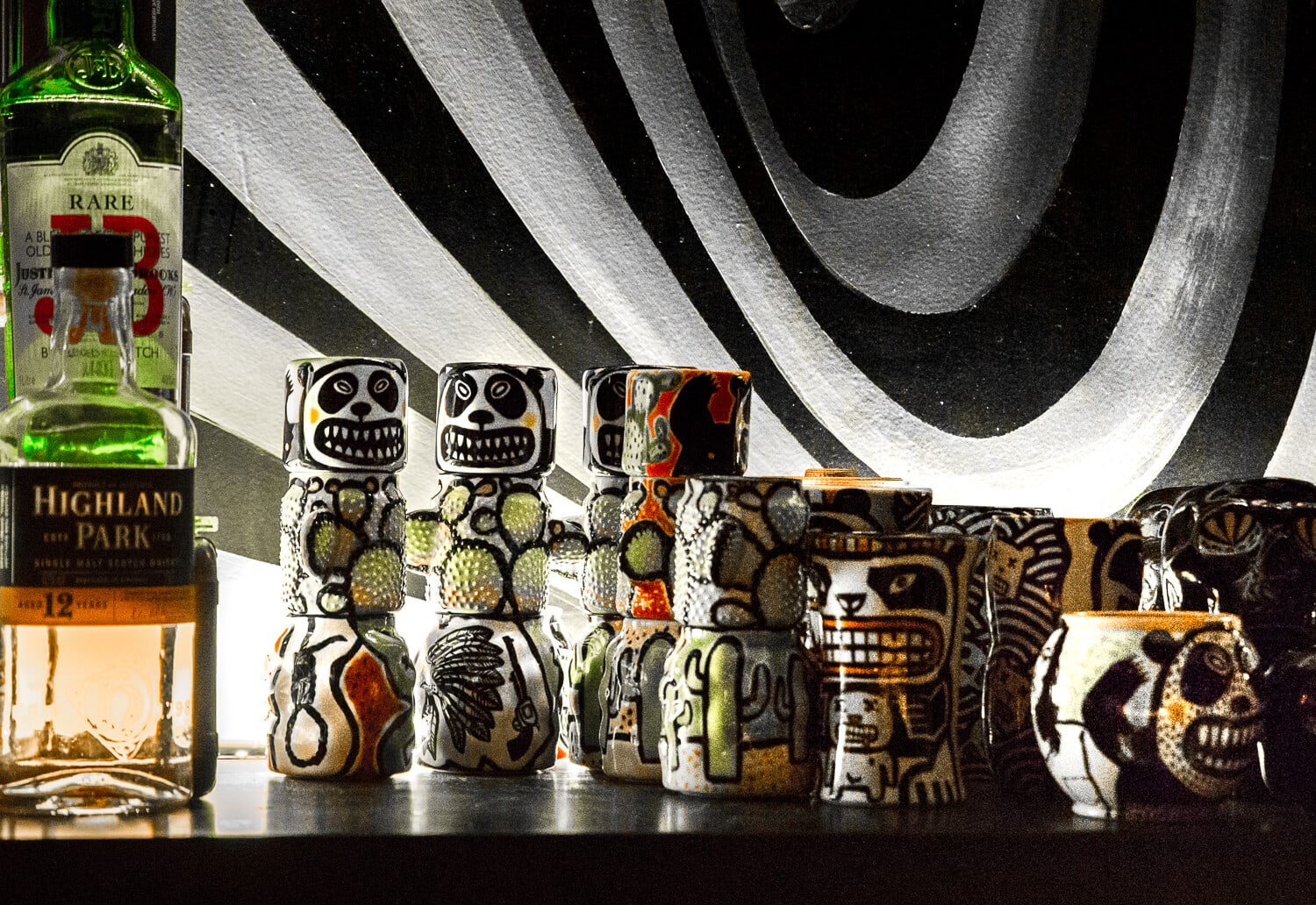 TIPS FOR VISITING SUPER PANDA CIRCUS
GO EARLY Super Panda Circus is the perfect place to start your night. It's very small and they don't overpack the bar, so the later you visit the longer the wait might be to go upstairs. If they get too full, they also might ask you to return at a later time. I visited about an hour after opening and was seated right away, but on my way out there were a few parties waiting downstairs.
NOT FOR GROUPS The sign outside states that groups must be under 4 people. I saw a party of more than that but that bar is best suited for groups of 2-4.
SISTER BAR Super Panda Circus has a sister bar called Bar, Který Neexistuje (which translates to the Bar that Doesn't Exist). It's not as extravagant but ended up being one of my other favorite cocktail bars in Brno.
PRICES Expect to pay around $9 USD for a cocktail. This is average in Los Angeles but on the pricier side for Brno, so budget accordingly.
MOCKTAILS If you're not a drinker, they have a large selection of drinks without alcohol so you can still join in on the fun.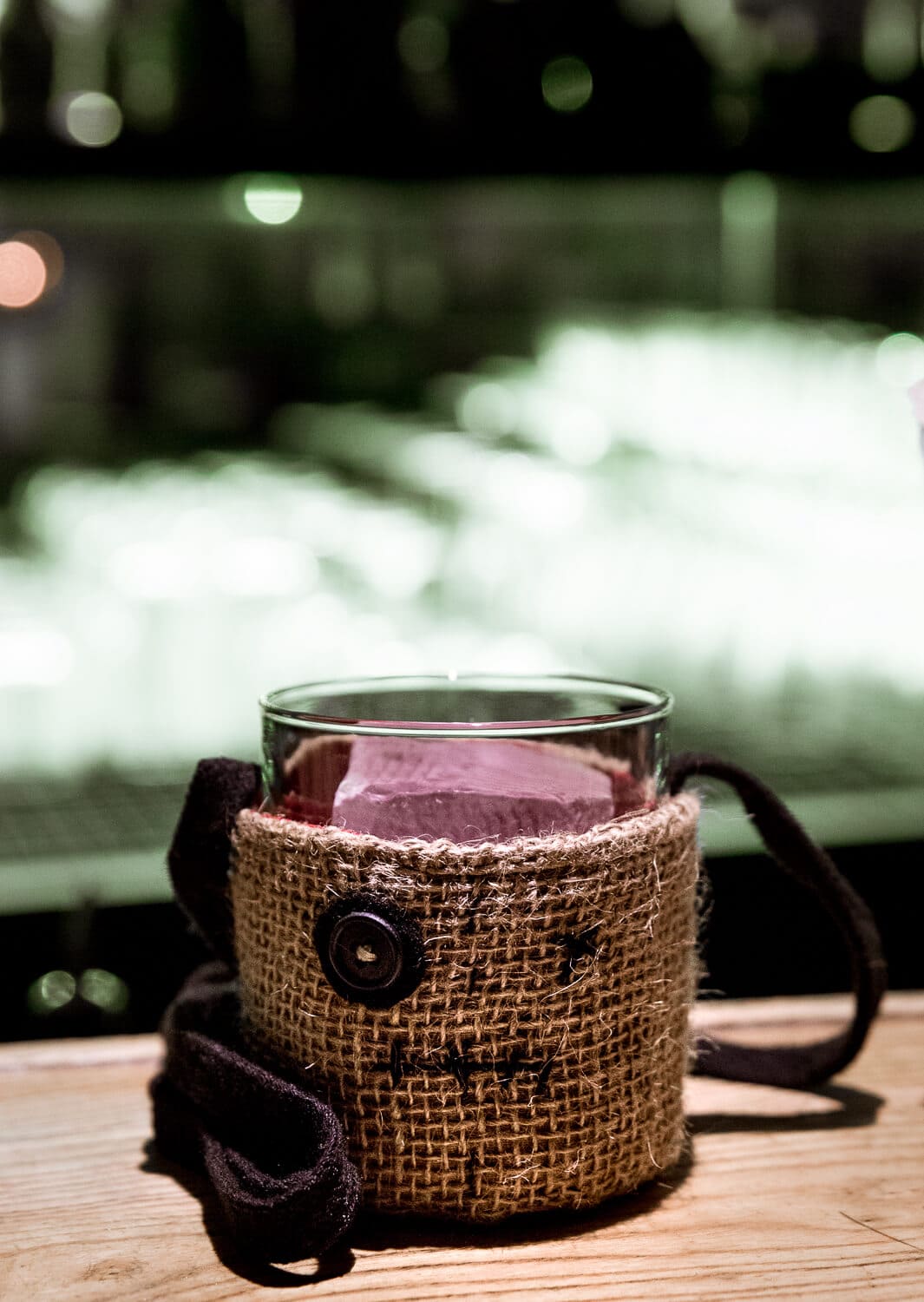 SUPER PANDA CIRCUS VISITOR INFORMATION
ADDRESS Šilingrovo nám. 257/3, 602 00 Brno-střed, Czechia
Super Panda Circus is located near the Šilingrovo náměstí tram stop.
MONDAY-SATURDAY
6PM-2AM
SUNDAY
Closed
To visit Super Panda Circus' website click here.
---
PIN IT: