Commonly referred to as the "Pearl of the North," Gdansk is a popular European weekend destination filled with rich history and some of the most photogenic streets I've ever walked along. There's more to Gdansk than just it's Old Town, but if you're only in the city for a short amount of time, you could easily spend all your time here without ever having to leave. From what to do and where to stay plus tips for visiting, keep reading to discover everything you need to know for a weekend getaway in Old Town Gdansk.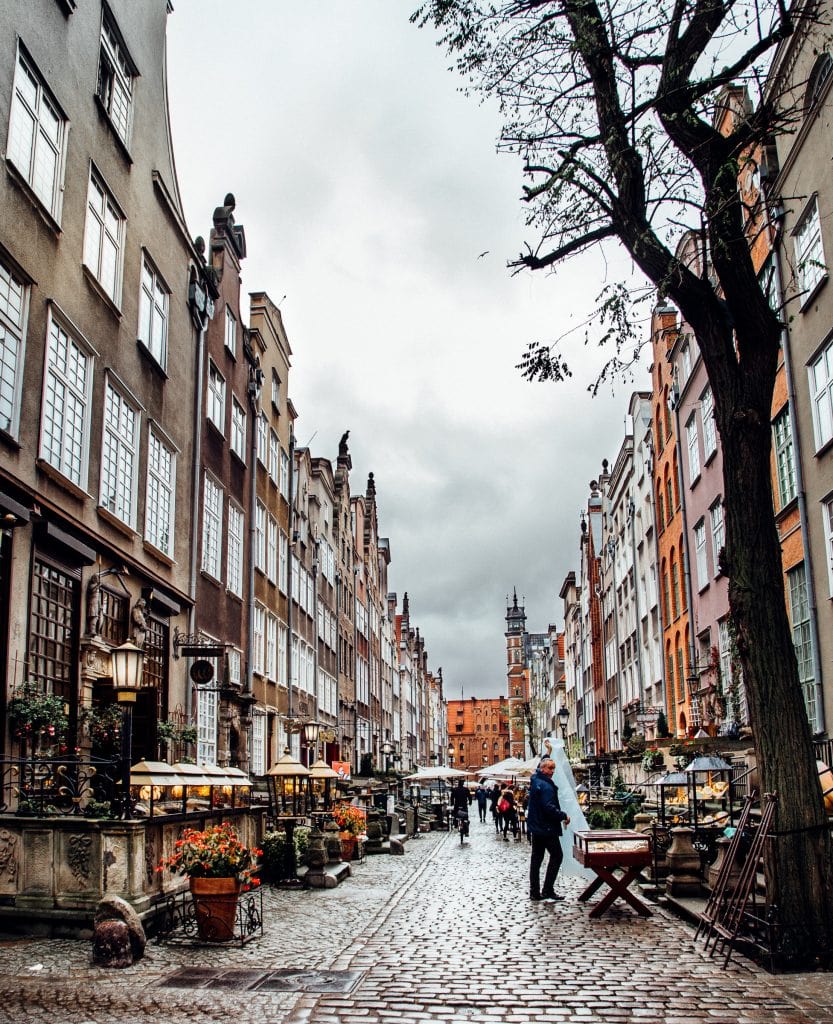 A BRIEF HISTORY OF GDANSK
Gdansk's history is full of ups and downs and it plays a large role in some major historical events. Here is a (very) brief synopsis from the past thousand-ish years:
Gdansk was founded in the 10th century. It was taken over by Teutonic Knights from 1308 – 1466. Under this rule, Old Town Gdansk began to evolve. During the 15th century, Gdansk became a part of Poland again (but they were self governing) and soon became the most successful port on the Baltic.
During the Swedish and Napoleonic Wars, Gdansk fell under Prussian rule, and then was reinstated as a free city several different times. After WWI, Gdansk became the Free City of Danzig under the Treaty of Versailles.
During Hilter's rise to power, the German's attack on Westerplatte (a peninsula in Gdasnk) marked the start of WWII. 90% of the Old Town was destroyed during the war, and in 1945 the city was given back to Poland. In most recent history, Gdansk Ship worker strikes during the 1980's started the birth of the Solidarity movement which played a huge role in the collapse of Communism.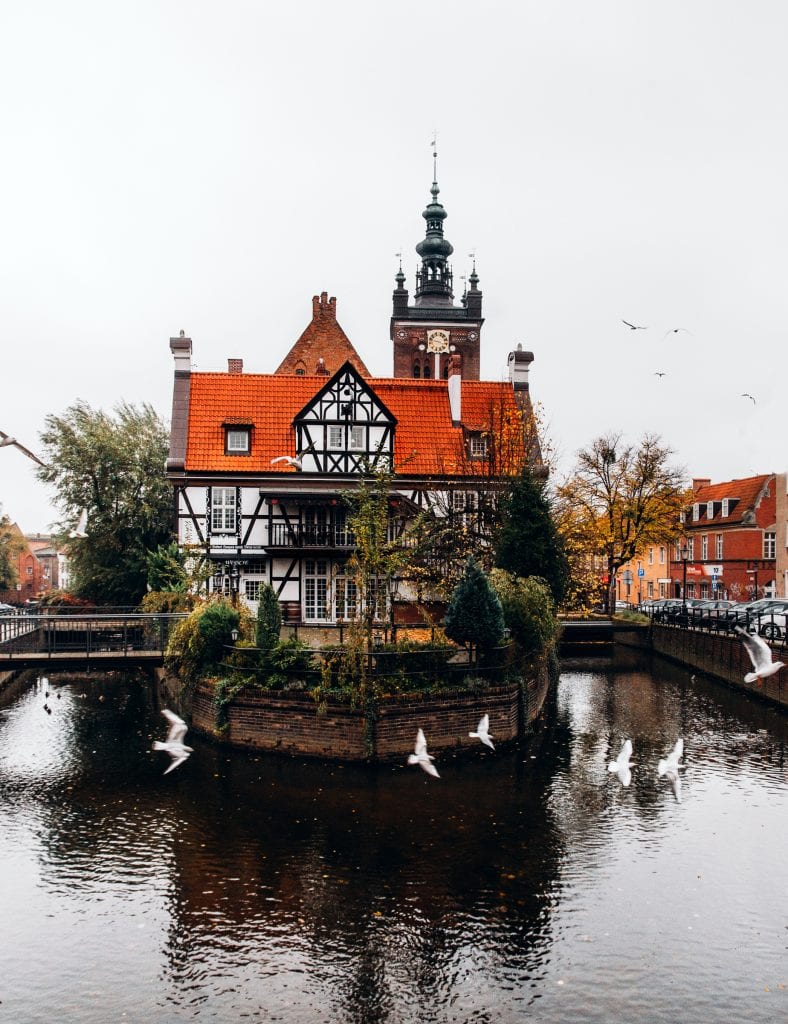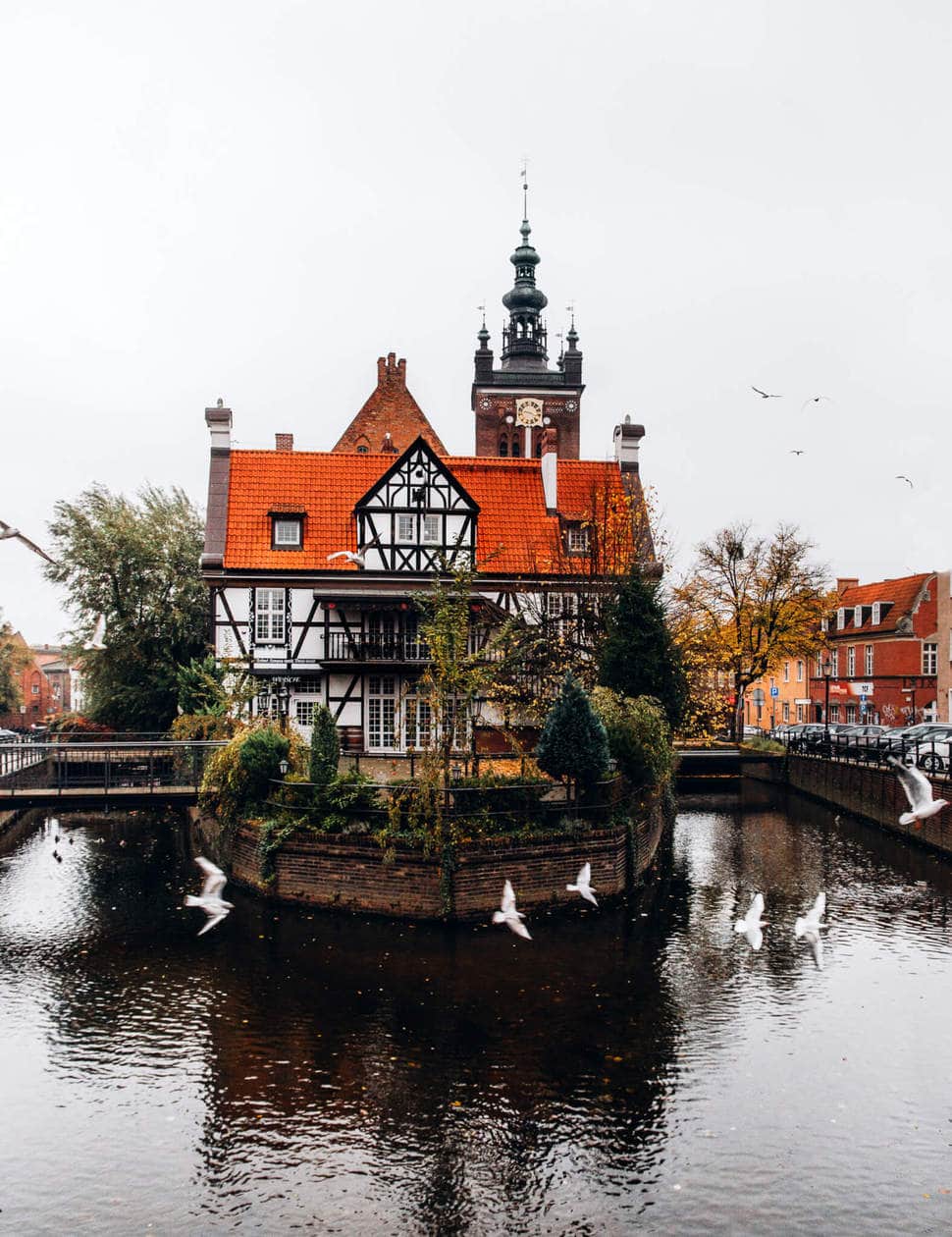 .
TIPS FOR VISITING OLD TOWN GDANSK
HOW TO PRONOUNCE GDANSK It goes against my natural inclination, but the G in Gdansk is not silent. According to some friendly advice I've received from a few Poles, you want to pronounce it like the "Austrailian 'g'day' but with nsk at the end." Say the "G" quickly and place your emphasis on "dansk." Guh-dansk.
AVOID THIS TIPPING MISTAKE When paying your bill, if you say "thank you" or "dziękuje" while giving your server money for the check it's basically like saying "keep the change." A simple smile will do, or you can leave the money on the table and wait for them to pick it up and bring back your change.
BRING AN UMBRELLA It rains year round in Gdansk, even during the Summer. So while some months are wetter than others, it's smart to pack an umbrella just in case.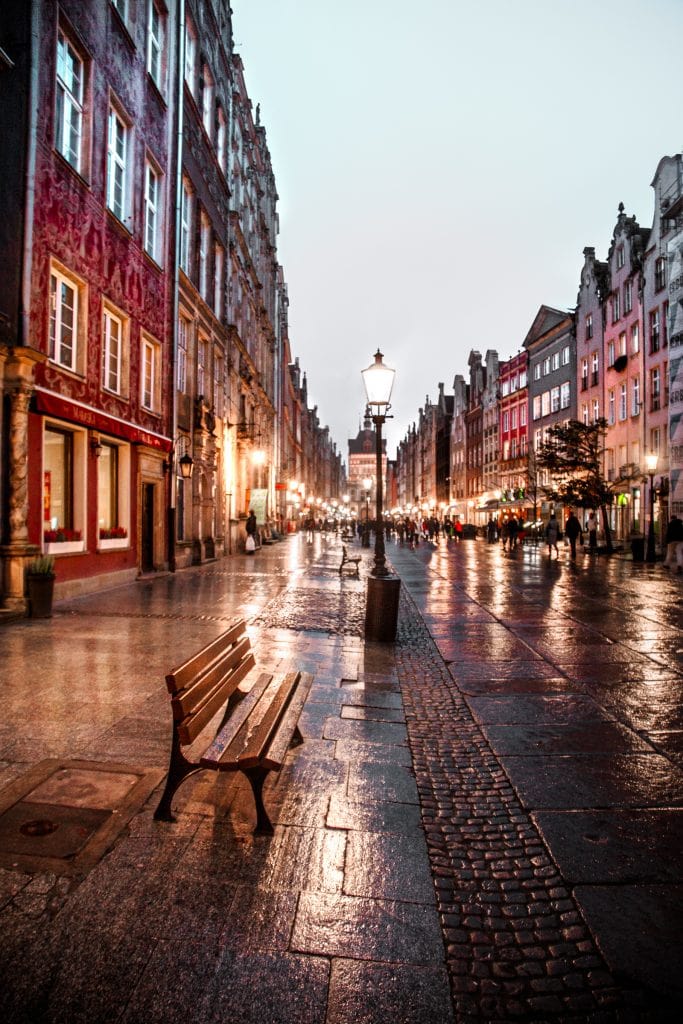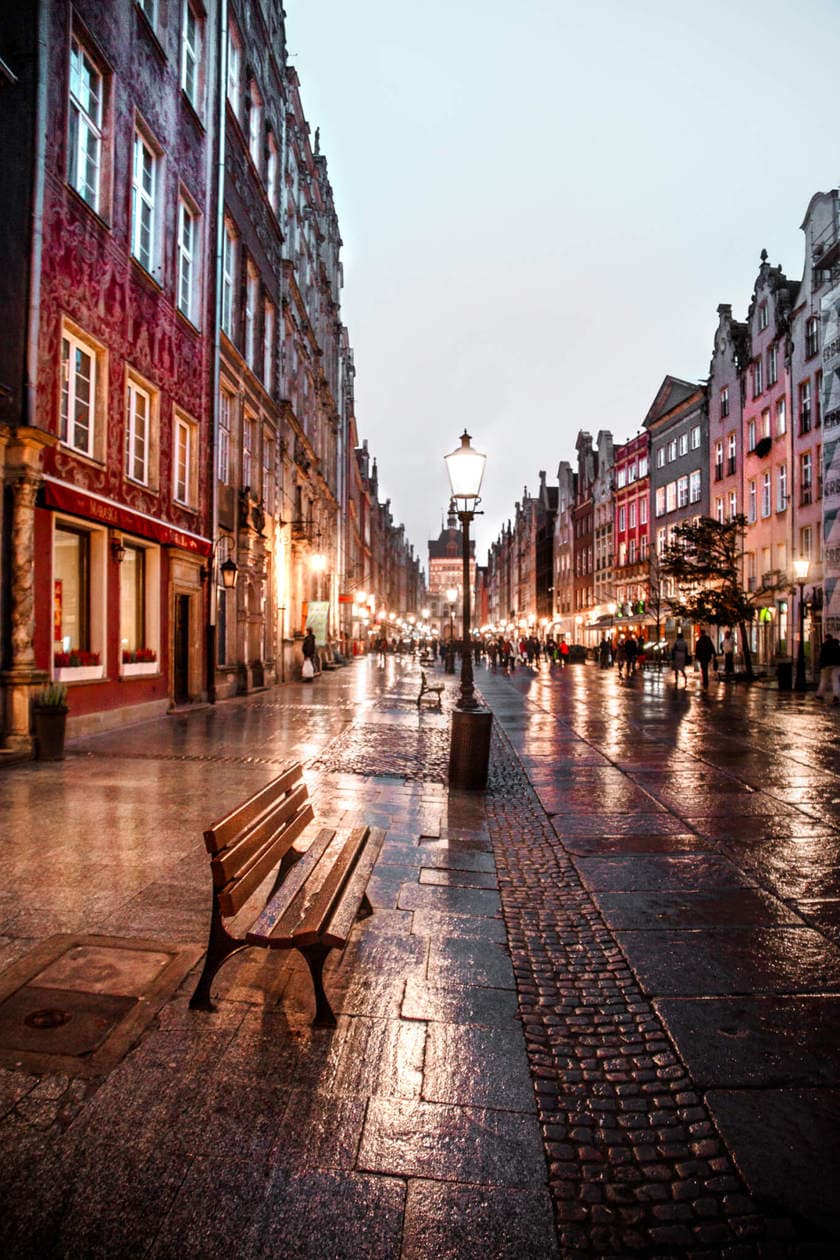 CALL A TAXI VS HAILING ONE It's about 30% cheaper to call a taxi in advance than to hail one off the street. Gdansk also has Uber which is cheaper than taxis.
Get your first Uber ride for free by using my sign up code "lindseyr354"
PUBLIC TRANSPORTATION Old Town Gdansk is very walkable so you shouldn't need public transportation. If you are staying outside of the Old Town or plan on visiting Gdynia or Sopot, you can catch the trains/trams at the Gdansk Glowny Train Station which is a 15-20 minute walk or a 5 minute taxi ride away.
VISIT A MILK BAR Whether you're on a budget or simply want to partake in a bit of Poland's history, you'll find the cheapest eats in the city at a Milk Bar. Milk Bars are government subsidizeds cafeterias which originated in 1896 as a way to provide cheap meals to workers who did not have their own subsidized canteens at work. You can order a full meal for 2 for under 30PLN ($5-8USD)! Check out Bar Mleczy Neptun or Bar Mleczy Turystyczny in Old Town Gdansk.
KEEP READING : VISITING A TRADITIONAL POLISH MILK BAR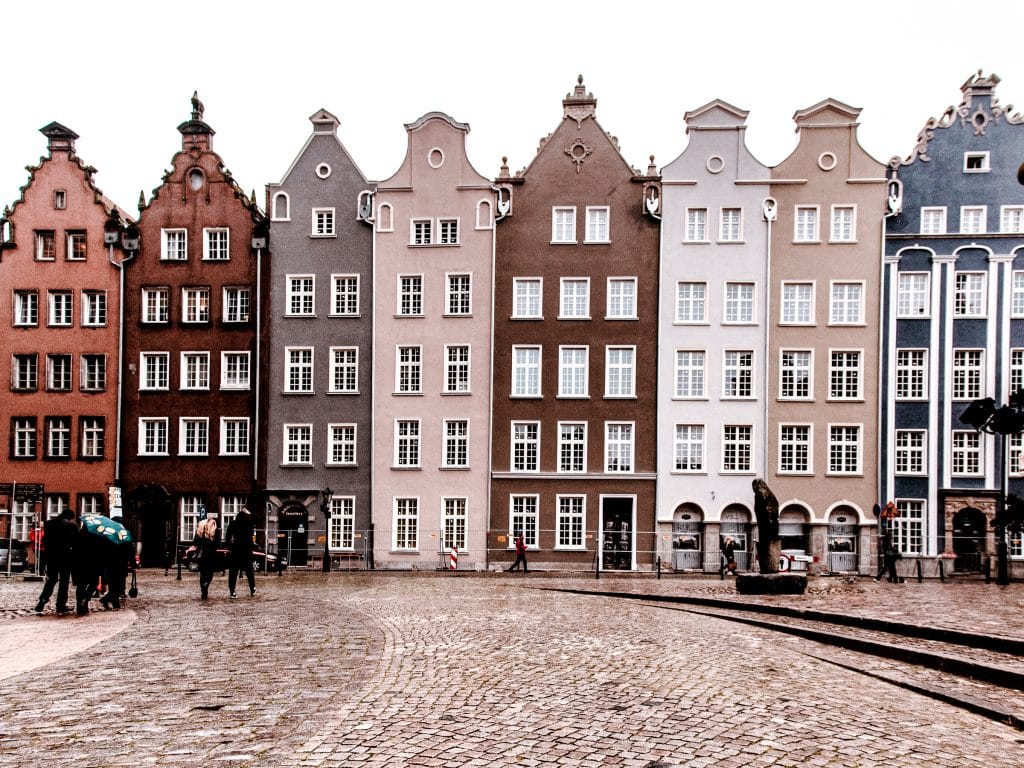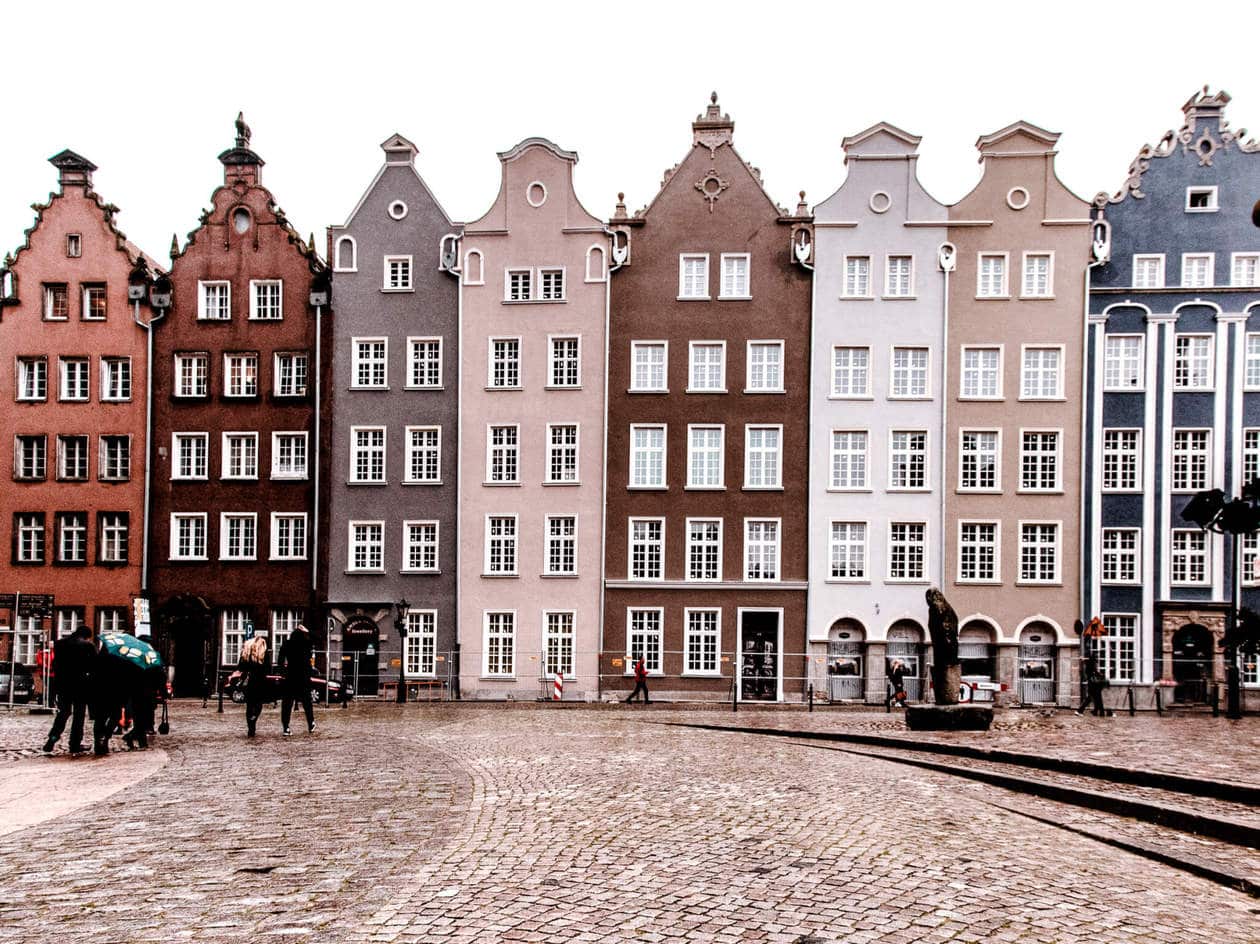 THE BASICS // KNOW BEFORE YOU GO
CURRENCY
Polish Zloty
$1 USD = 3.69PLN
$1 AUD = 2.65PLN
$1 CAD = 2.84PLN
£1 = 4.83PLN
€1 = 4.31PLN
For other currency conversions click here for an easy calculator.
LANGUAGE Polish
VOLTAGE 230V/ 50HZ
OUTLET TYPE E
WHEN TO GO The warm season typically lasts between May and September. August is the busiest month as the weather is good and the sea temperatures are the highest.
RAINFALL Rain falls throughout the year in Gdansk, with July being the wettest month and February being the driest.
HOTTEST/COLDEST MONTHS The warmest months are July and August with average temps around 17 C (62F). The coldest months are December-February with temperatures averaging -2C (28F).
DAYLIGHT HOURS With 17 hours of daylight, June has the longest days out of the year. December has the shortest, with around 7 hours of daylight each day.
TIPPING
RESTAURANTS It is common to leave 10% on top of your bill (15% if the service was great).
HOTELS Tipping is not expected in hotels.
TAXIS Taxi drivers do not expect a tip, but 10% is appreciated if the taxi is on time and the service is good.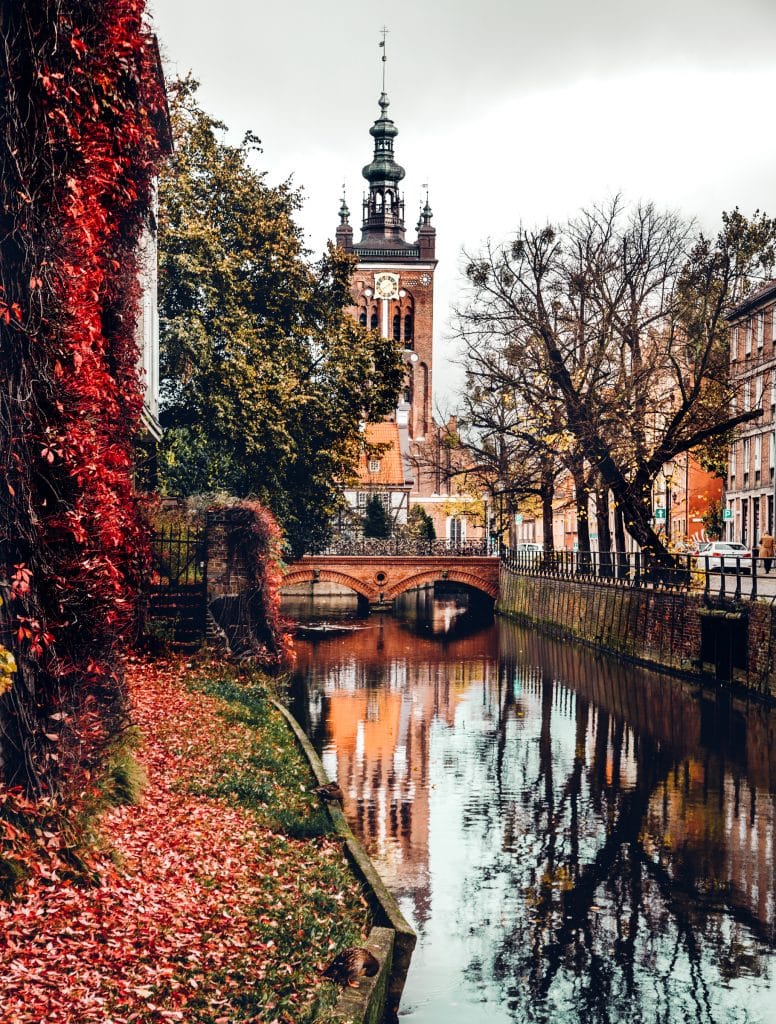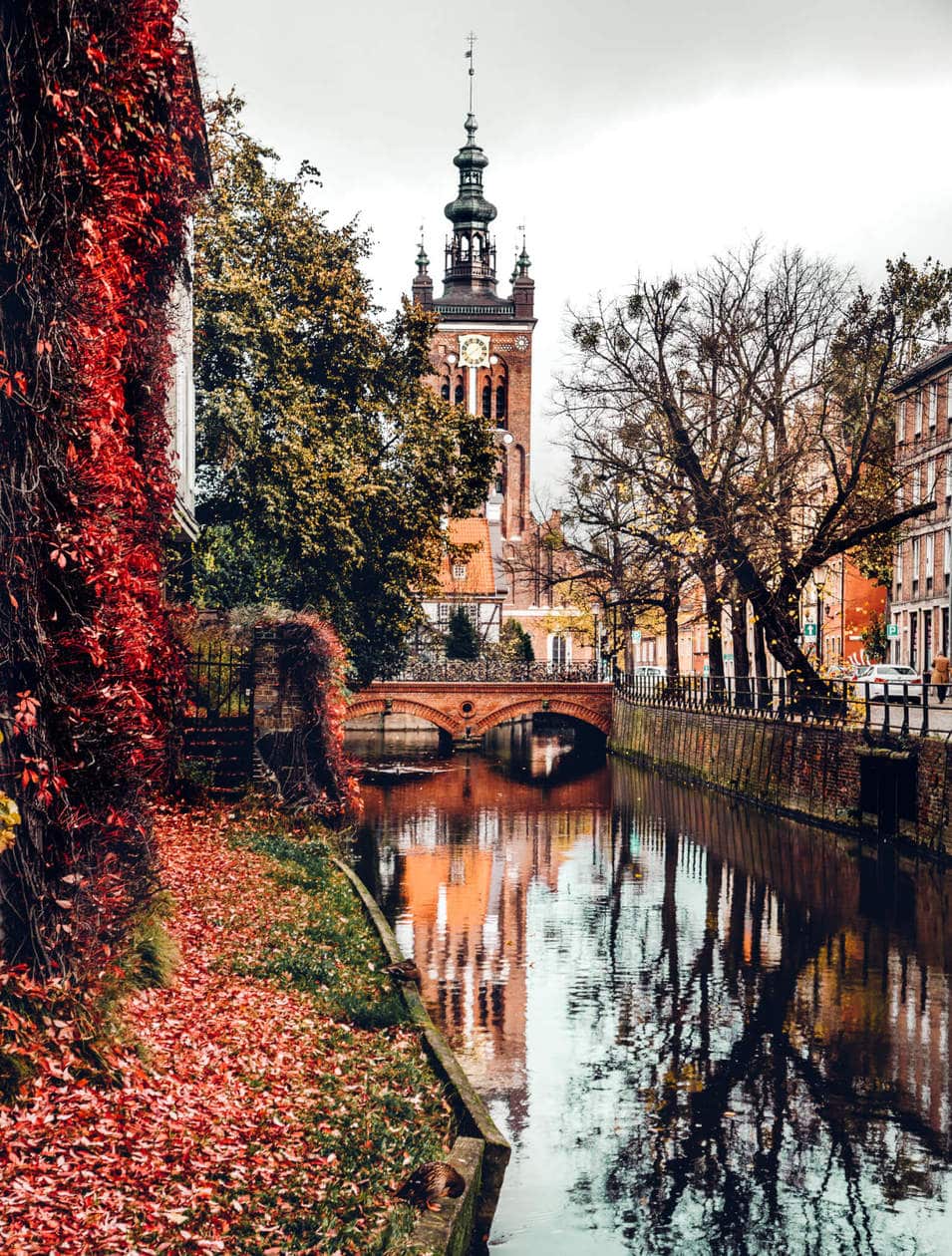 .
THINGS TO DO IN OLD TOWN GDANSK
Discover what to eat, where to find best view in the city and why this is the place to shop for Amber (plus why you'd want to!) in my list of the top 10 things to do in Gdansk.
KEEP READING : THE TOP 10 THINGS TO DO IN GDANSK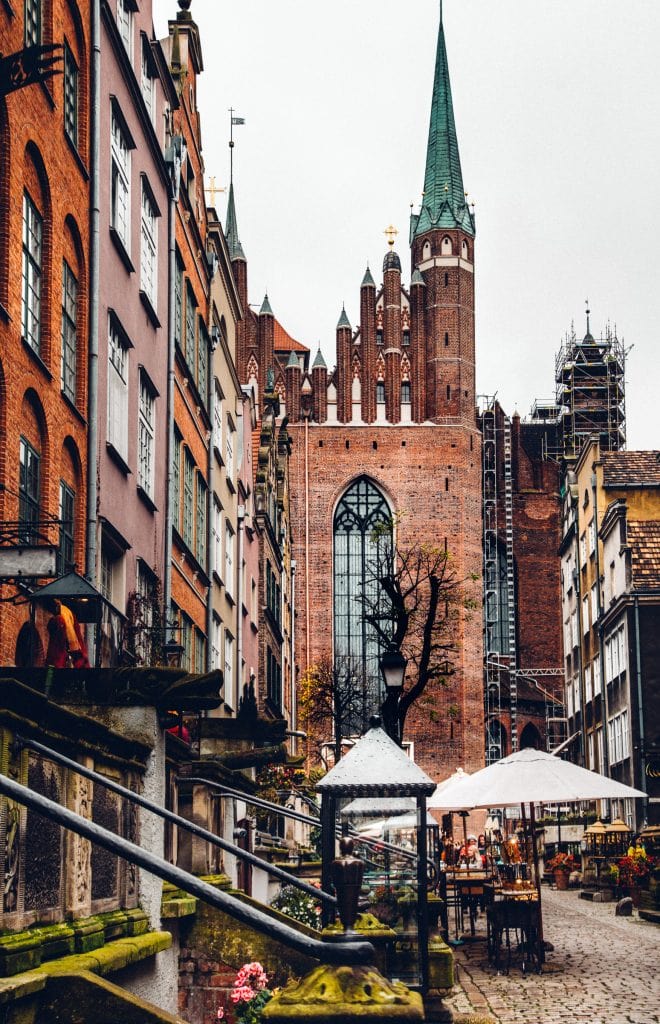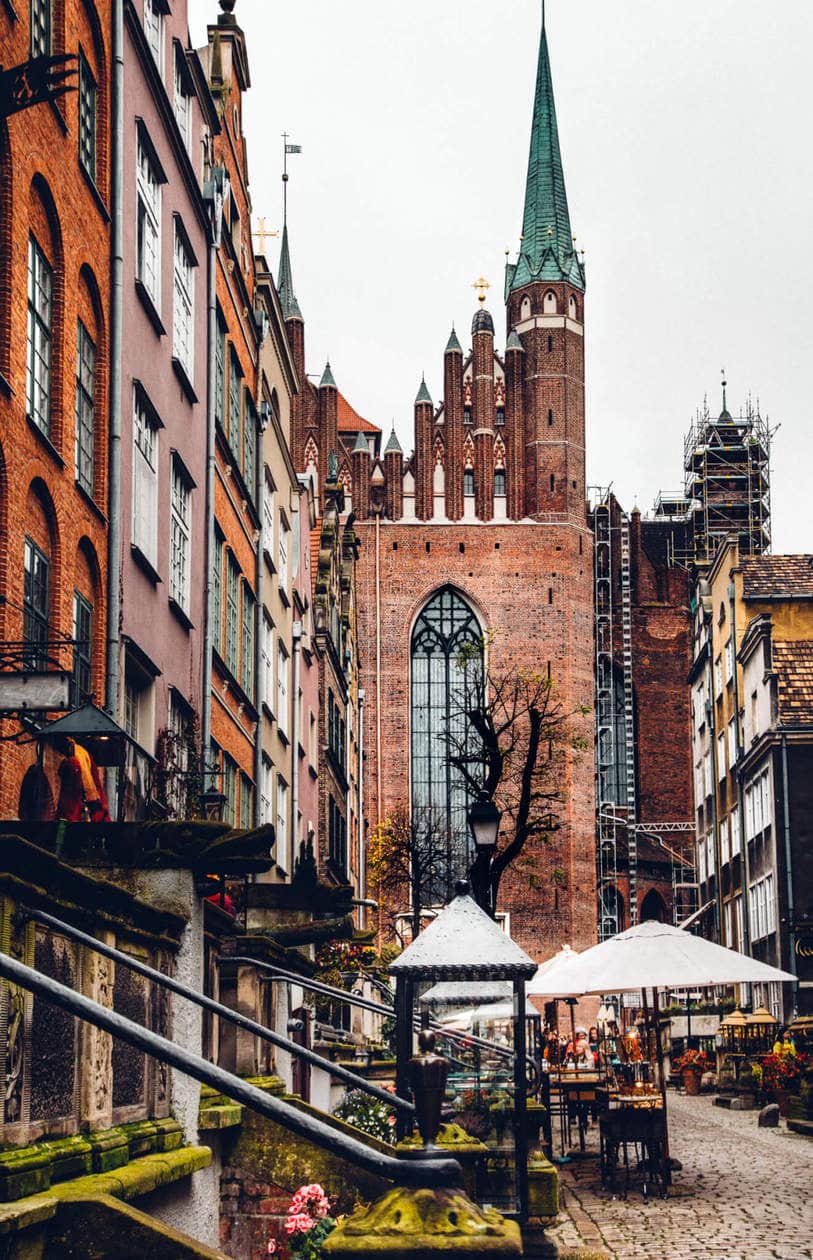 OLD TOWN GDANSK BARS // WHERE TO DRINK
PIXEL was hands down my favorite bar in Old Town Gdansk. The video game themed interior was not really my vibe when we first walked in, but the bartender was one of the nicest people ever and the cocktails were fantastic. Instead of picking a drink off the menu, we were asked what type of alcohol we prefer and whether we like sweet, sour, salty, bitter etc. A unique handcrafted cocktail was created specifically to our liking, and the drinks were spot on. Pixel became packed with people later in the night and but the laid back vibe remained the same. And if this place couldn't get any cooler, a pizza truck pulled up outside around 8pm complete with a brick oven in back.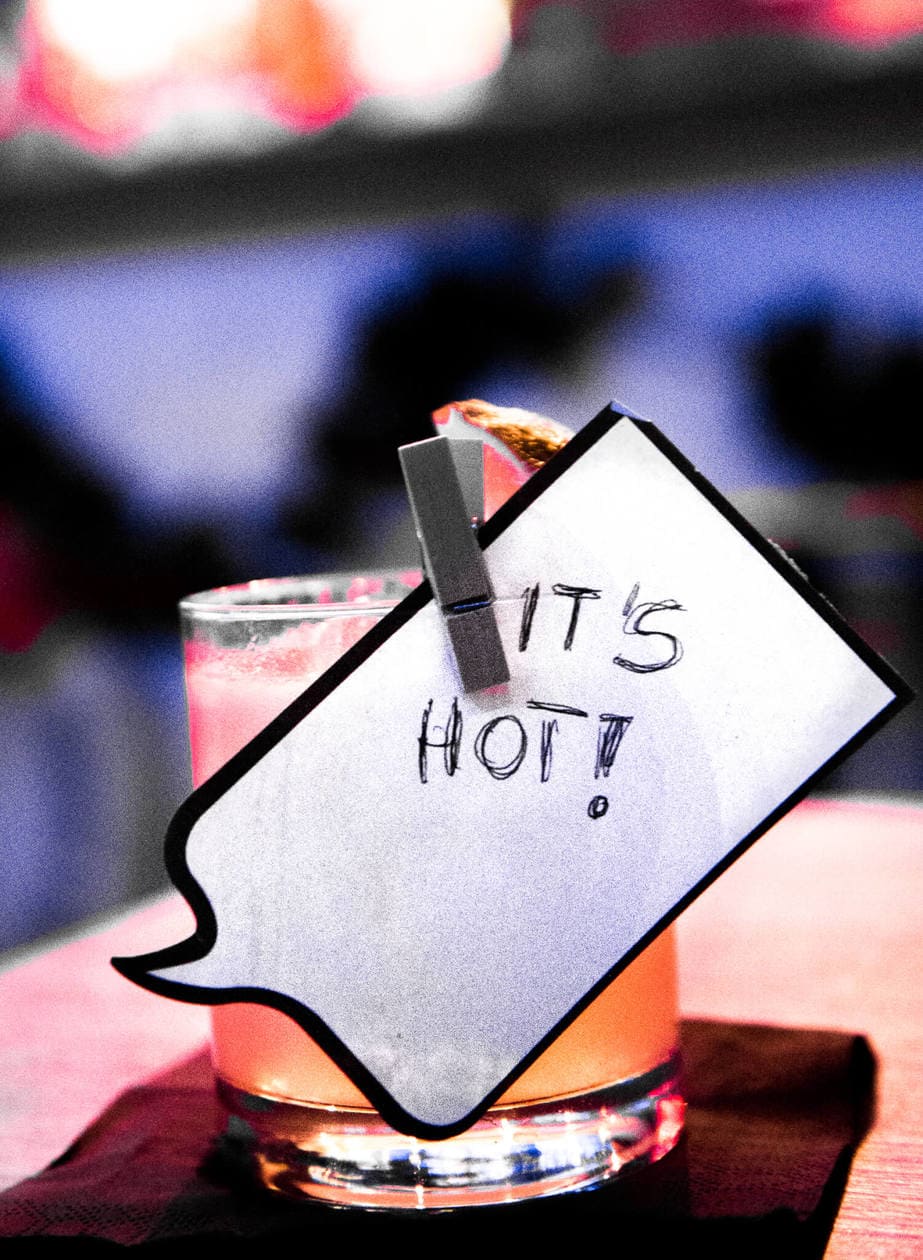 MALA SZUTKA is tucked away along the Motwala River, in the opposite direction of the crane. They have fun, unique cocktails, friendly bartenders and an outdoor seating area on the river front.
BROWAR PIWNA If cocktails aren't your thing, check out Browar Piwna, a local microbrewery located on Piwna Street (translated as beer street) in Old Town Gdansk. They offer a selection of light, dark and wheat beers, or you could order a tasting flight and try them all.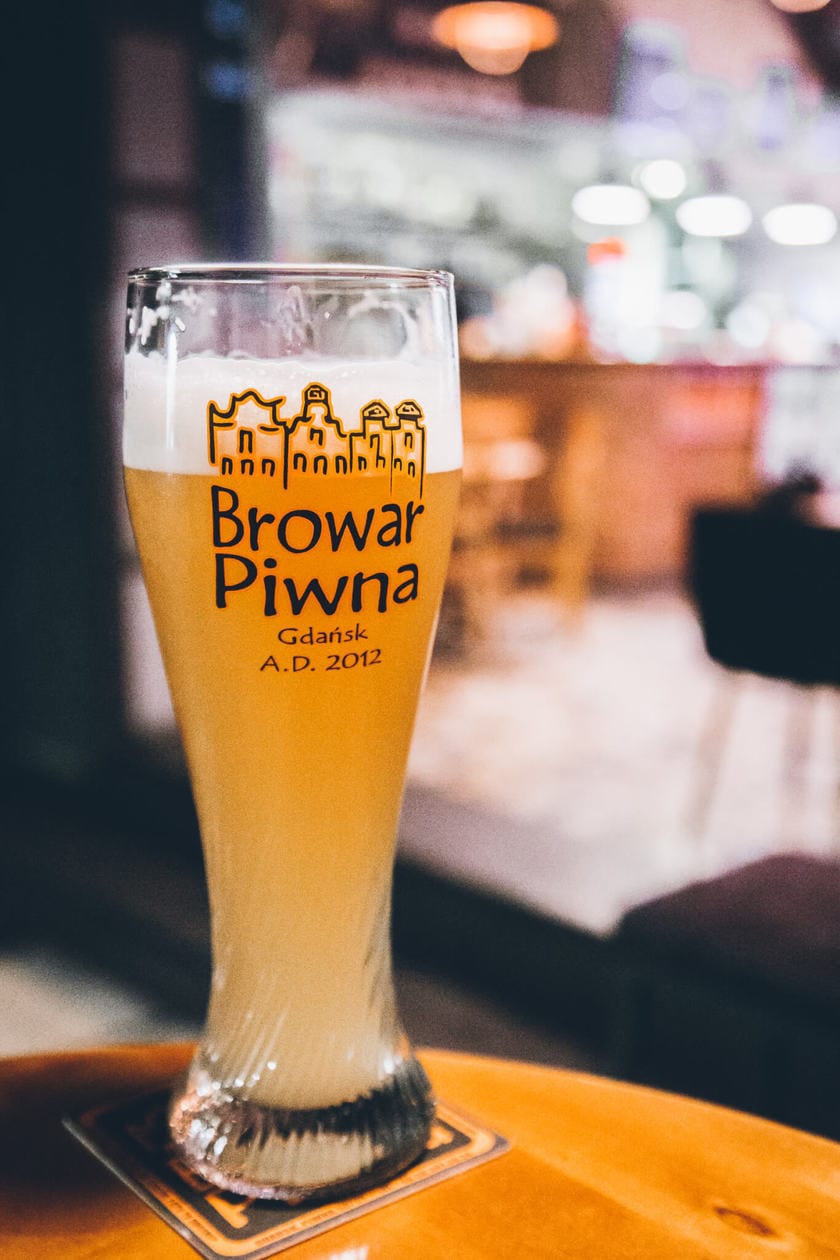 JOZEF K is a popular, quirky cafe with retro/industrial vibes, also located on Piwna Street. During the day, you can stop in for coffee, tea and cakes and at night it transforms into a bar.
BUNKIER I didn't hear about this until I left, but it's on my list for when I return to Gdansk. Bunkier is a club (which I don't love) but it's set in an old war bunker complete with old prison cells.
LOOKING TO PARTY?
While Gdansk has a handful of bars and clubs in the city center, if you're looking for more consider heading to Sopot for the night. Just 15 minutes away by train, Sopot is fun seaside town famous for it's party scene.
---
KEEP READING: SOPOT// AN EASY DAY TRIP FROM GDANSK
---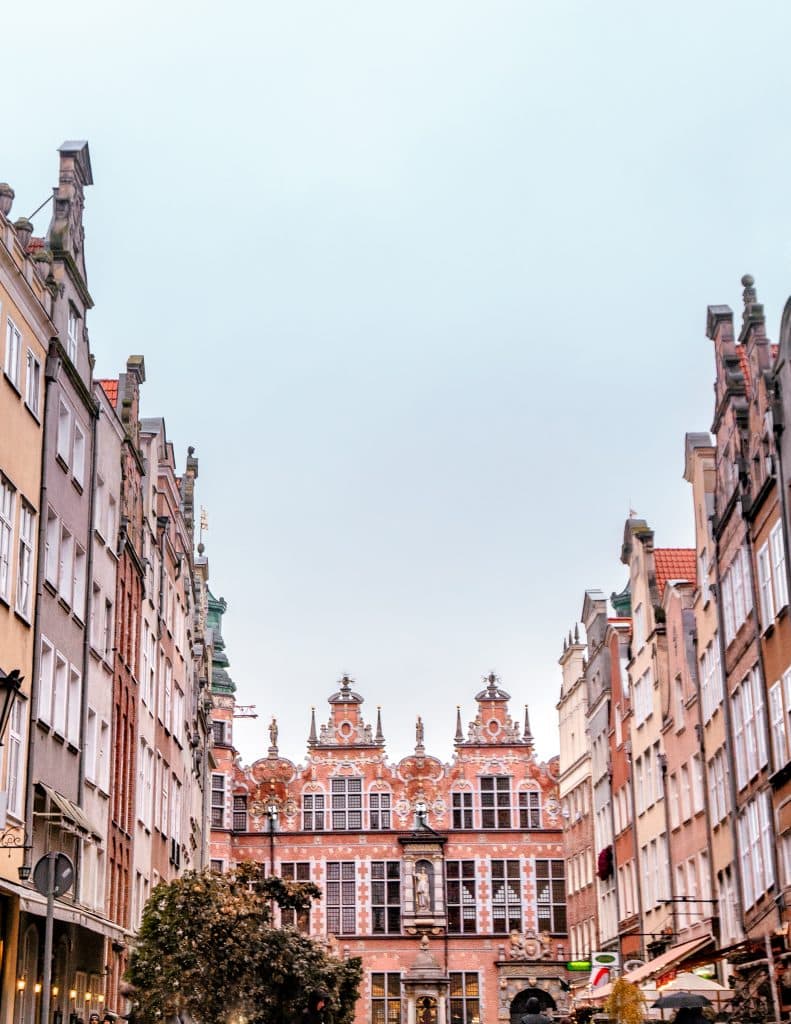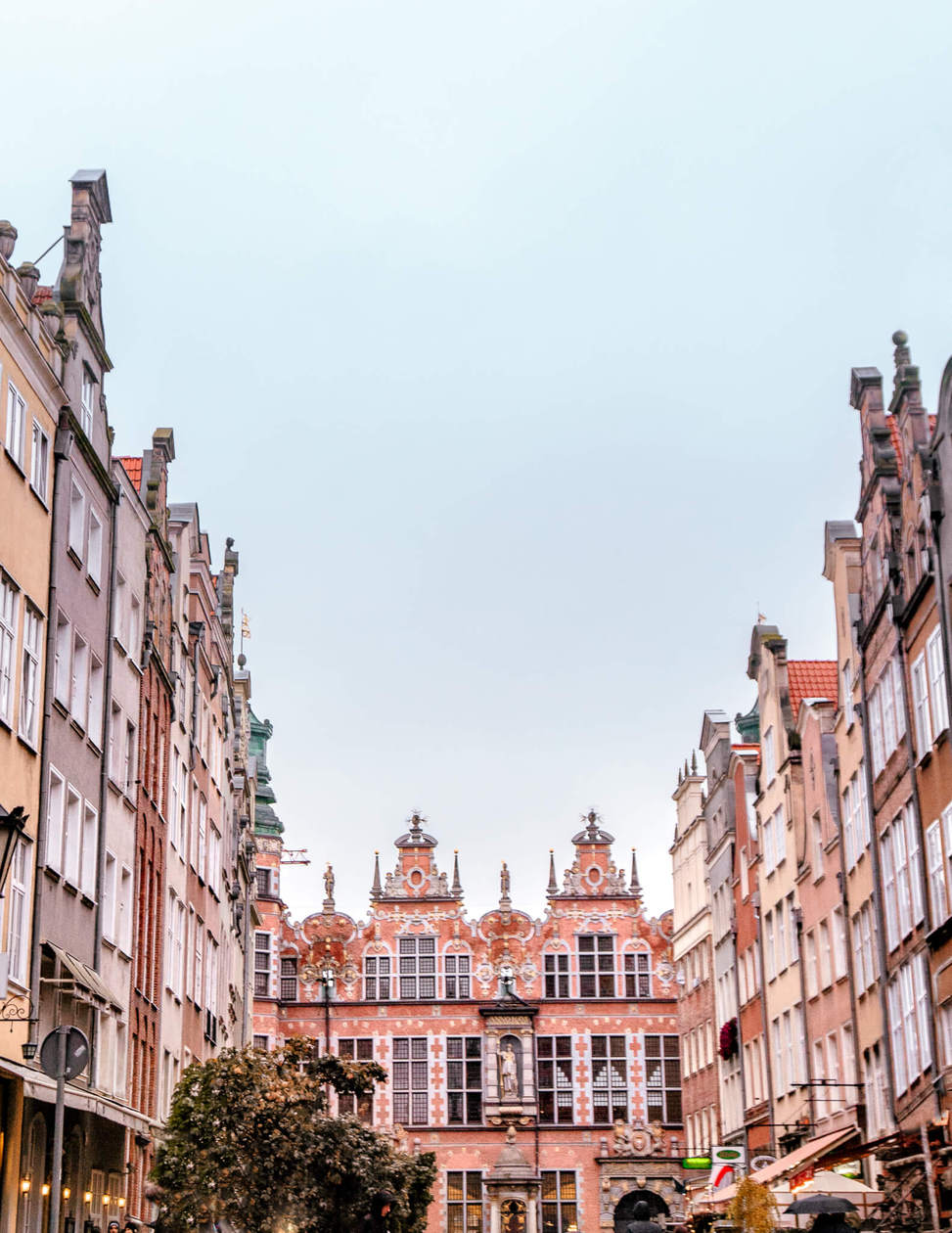 .
HOW TO GET FROM GDANSK AIRPORT TO CITY CENTER
TAXI / UBER Gdansk has Uber, and it's a much cheaper option than using the taxis. We Ubered from Old Town Gdansk to the airport for 31 PLN ($8USD). If you choose to use a taxi instead, expect to pay around 50-70PLN ($13-$18 USD). Also know that it's about 30% cheaper to call vs picking it up at the stand outside.
The journey by car takes around 20 minutes.
BUS Buses leave the airport 1-2 times an hour on weekdays and once an hour on the weekends. You'll want to catch Bus 120 to Gdansk Old Town. The airport stop is called Port Lotniczy, you'll be going in the direction of Gościnna and the Old Town stop is called "Brama Wyżynna." If you would prefer to be dropped off at the train station, get off at "Dworzec Główny" bus stop. Click here for schedules.
Bus tickets cost 3.20PLN (85 cents USD) and the journey takes about 40 minutes.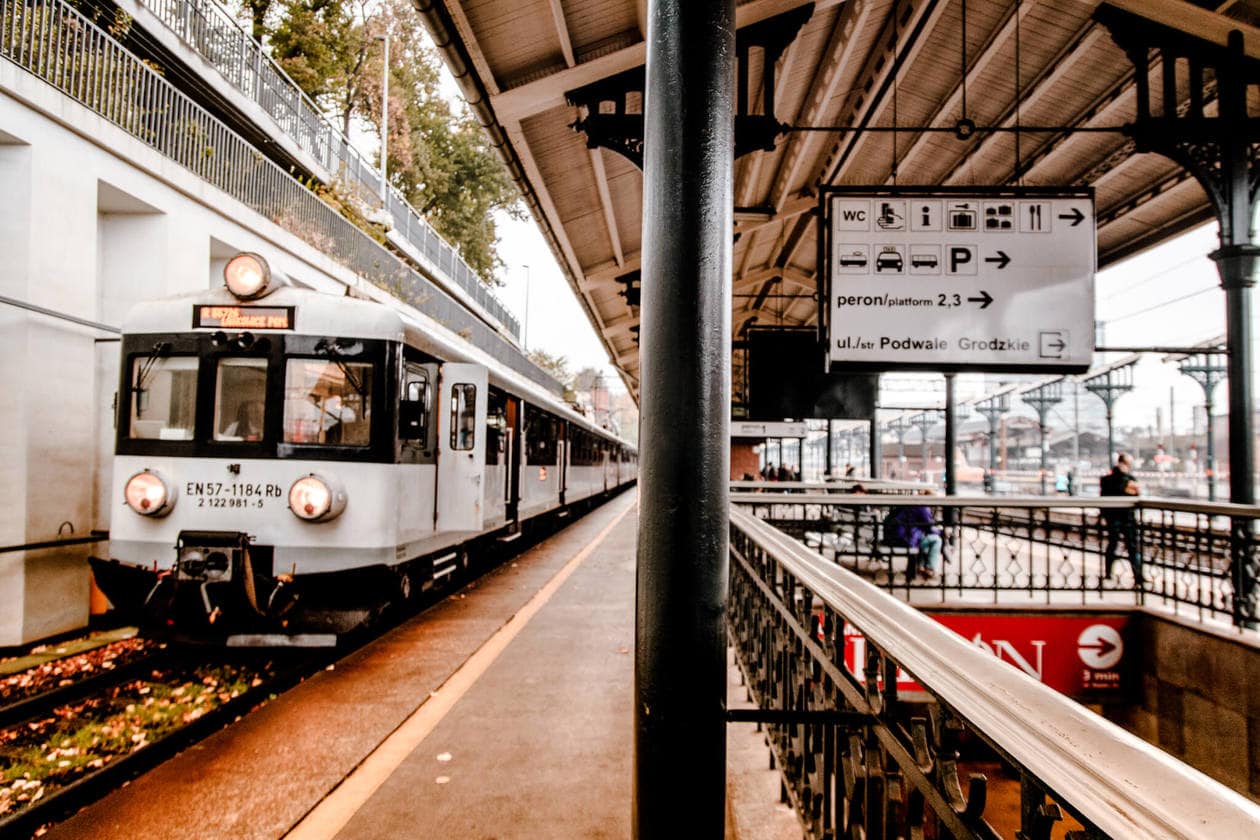 TRAIN You can catch the PKM train from Terminal 2 to Gdansk Glowny station (the closest you'll get to Old Town). However, the schedule is not always conducive to your arrival time and in most cases you have to transfer which takes away from the efficiency.
Check the schedules here and be sure to click "direct connections" from Port Lotniczy (airport) to Gdansk Glowny (train station). The train costs 3.80PLN ($1USD) and the direct journey takes about 30 minutes.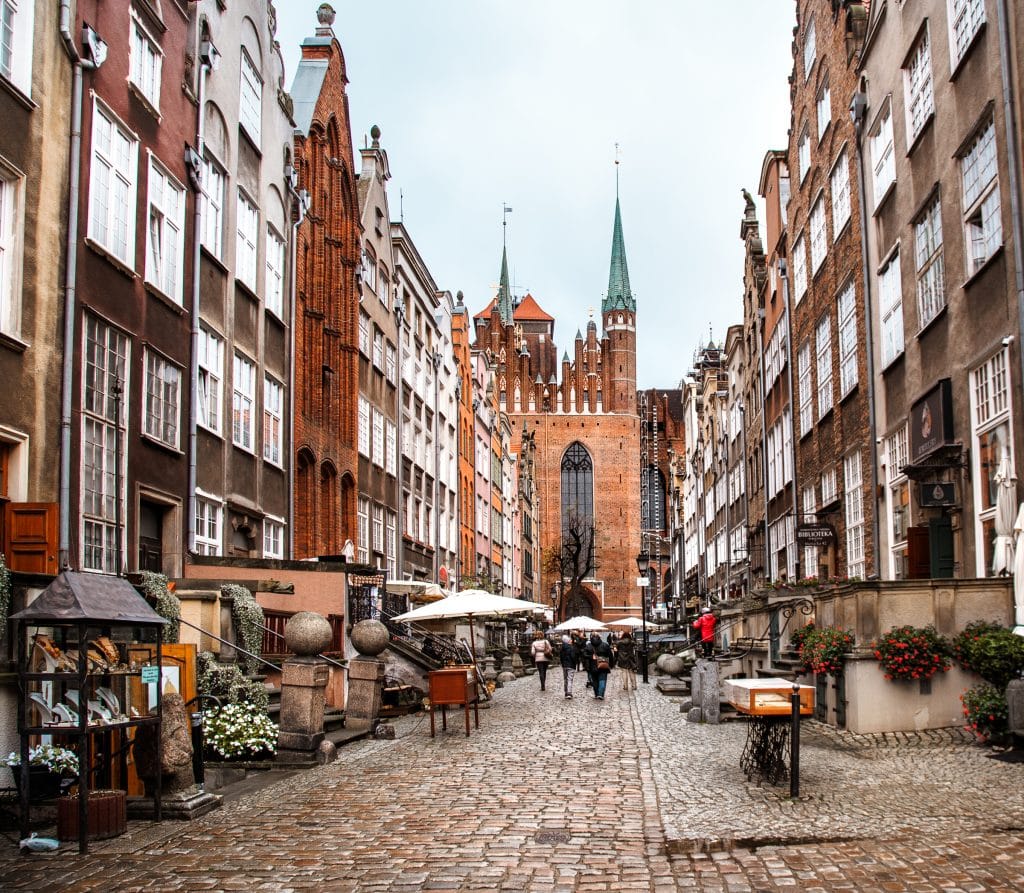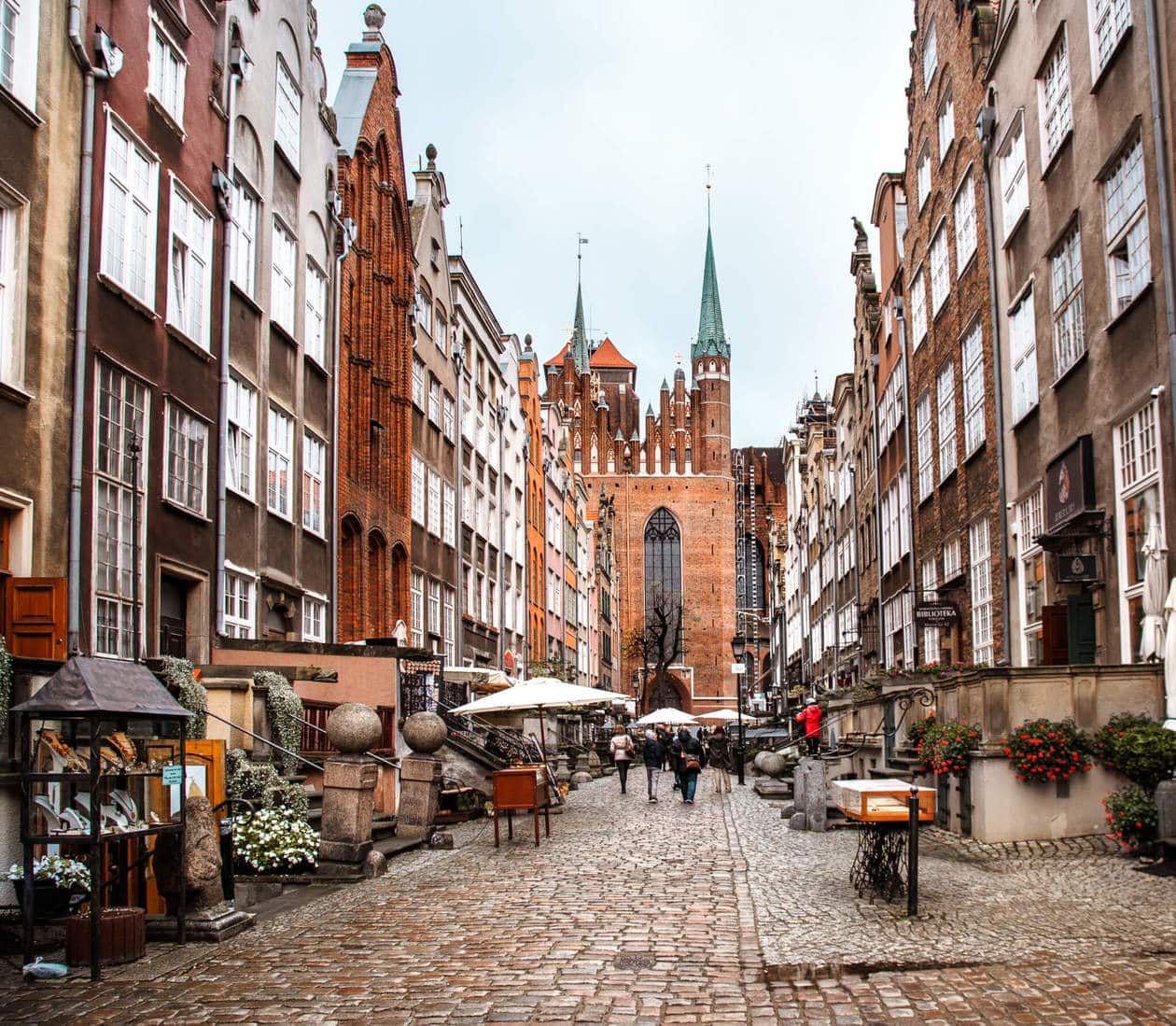 ---
---
OLD TOWN GDANSK HOTELS // WHERE TO STAY
PENTHOUSE 197
Penthouse 197 is a beautiful, modern 1 bedroom apartment available for nightly rent in Old Town Gdansk. Located just 250ft from the Marina, it's the perfect central location for a weekend getaway. There is a 24/7 front desk in case you should need anything, and the apartment also offers a kitchen, washing machine and an outdoor playground for guests with children.
For booking and information click here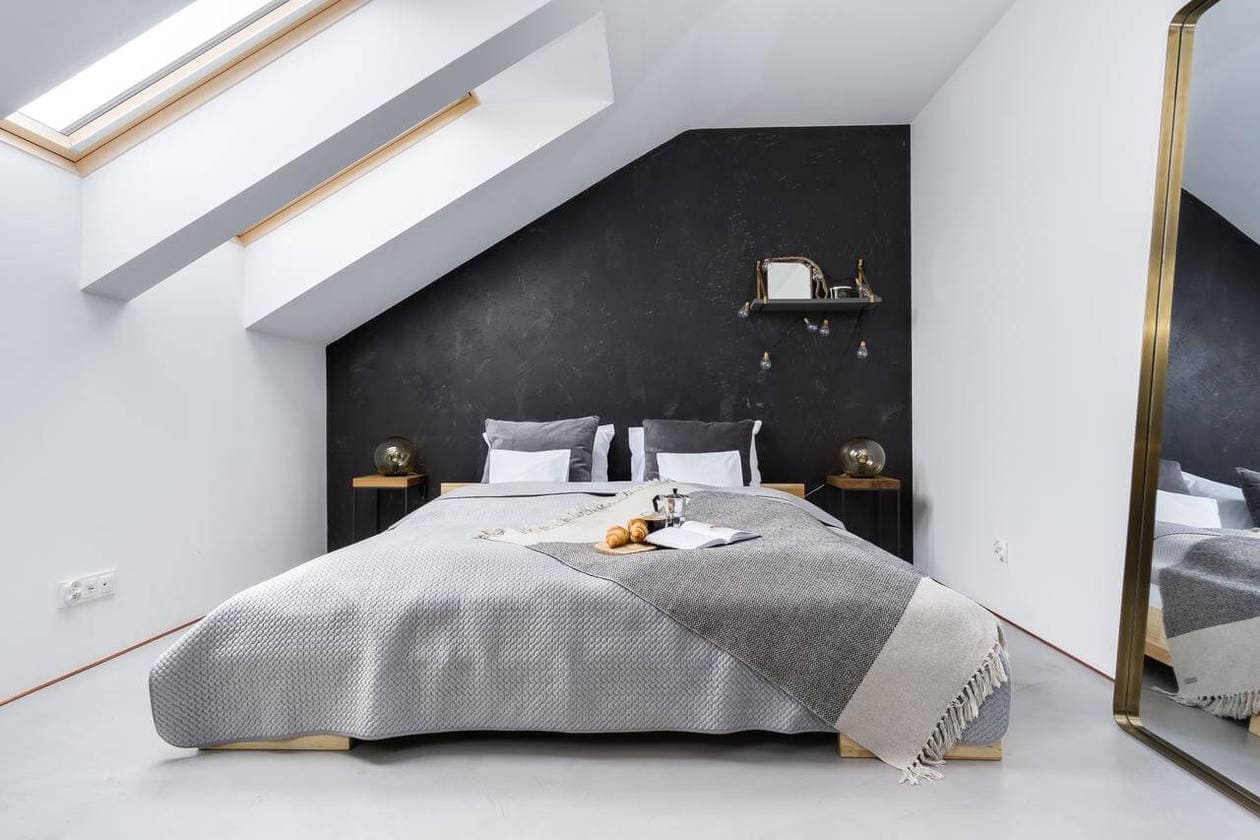 PODEWILS OLD TOWN GDANSK
Located in a historic 18th century building, Podewils Hotel is a charming 5 star boutique hotel. It is situated along the Motlawa River and offers beautiful views of the marina and the famous Gdansk crane. .
For booking and information click here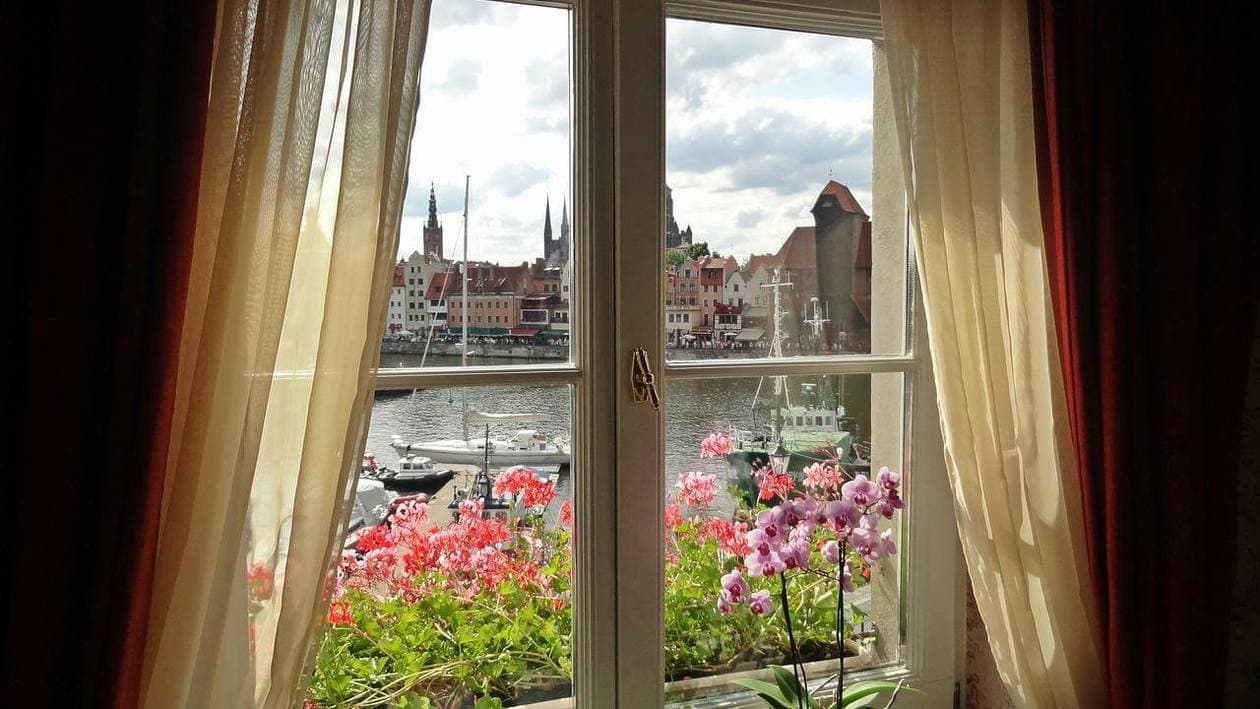 PURO GDANSK STARE MIASTO
Puro Gdansk is a modern 4 star hotel which features a restaurant and rooftop bar (my favorite). In addition to it's photo friendly chic design, Puro offers a ton of free amenities like bike rentals, free international calling and a selection of activities such as yoga and pilates. They even have a walking tour every Saturday morning.
For booking and information click here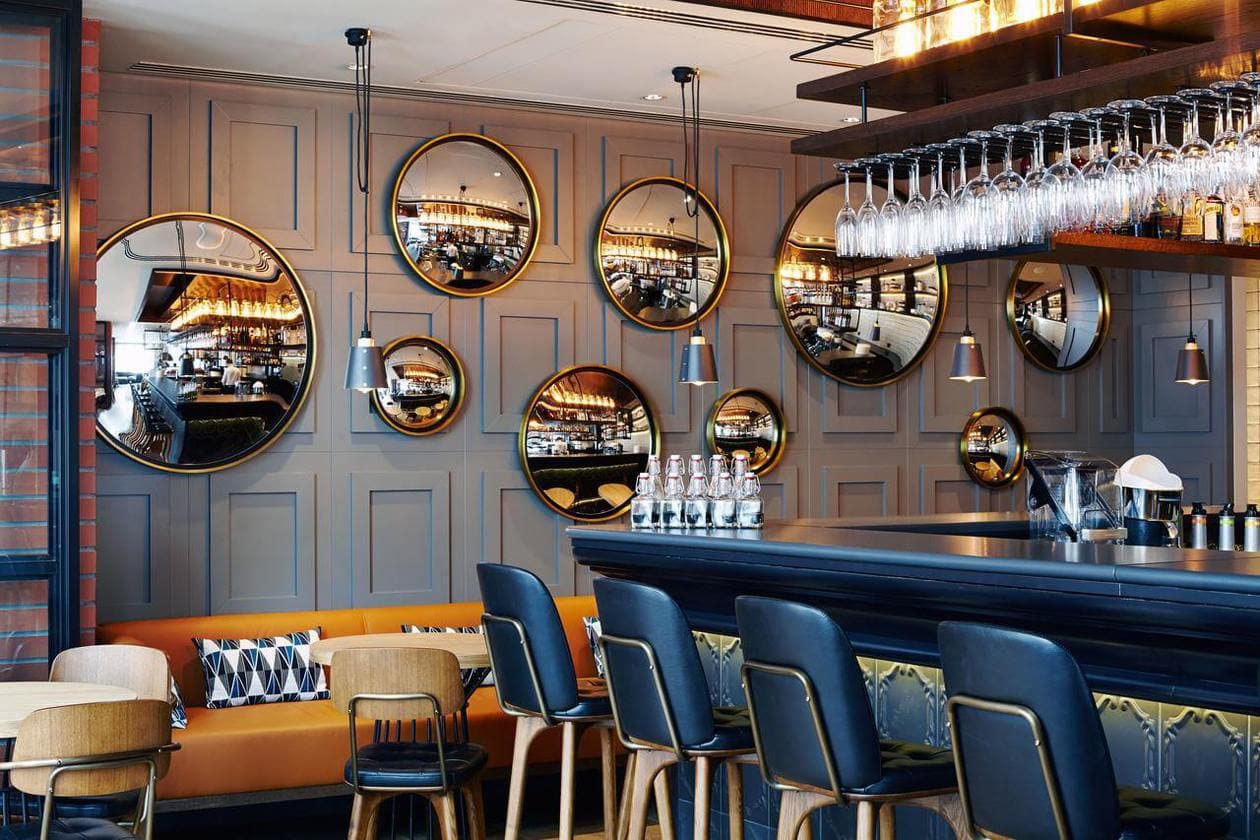 HOTEL SADOVA
Hotel Sadova is a 4 star contemporary hotel located just a 3 minute walk from the marina. The hotel offers an indoor swimming pool, infrared sauna and fully equipped fitness room.
For booking and information click here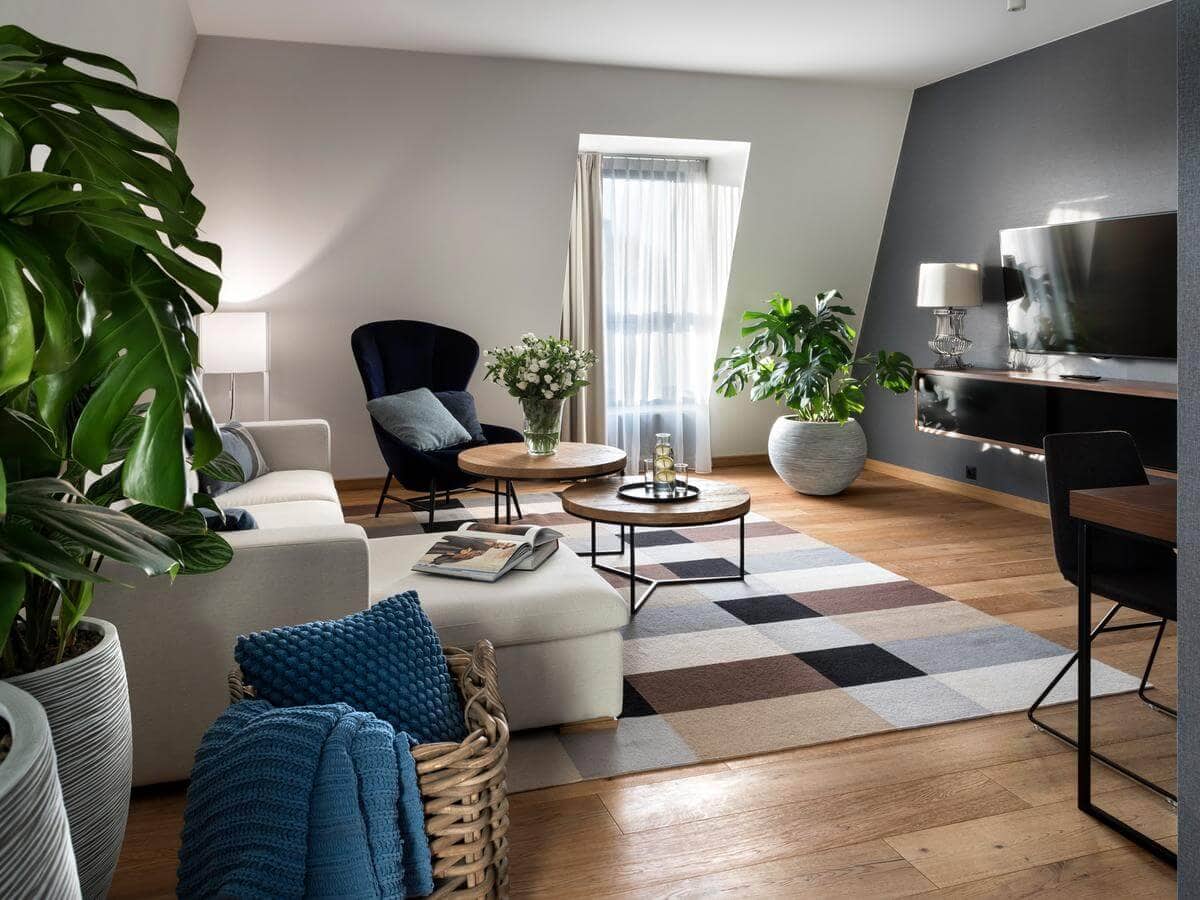 DID I MISS ANYTHING? LEAVE ANY TIPS YOU HAVE FOR VISITING OLD TOWN GDANSK IN THE COMMENTS BELOW!
---
PIN IT // A WEEKEND GUIDE TO OLD TOWN GDANSK