Occupying a short stretch along the Baltic sea lies Poland's Summer capital, also known as the "Polish Riviera." With it's white sand beaches (I didn't know Poland had beaches) and fancy resort spas, Sopot became a popular destination amongst rich and famous in the early 1900's. Today Sopot's reputation as a resort town parallels it's prominent club scene and creates a unique juxtaposition of visitors ranging from wealthy vacationers to drunk partygoers.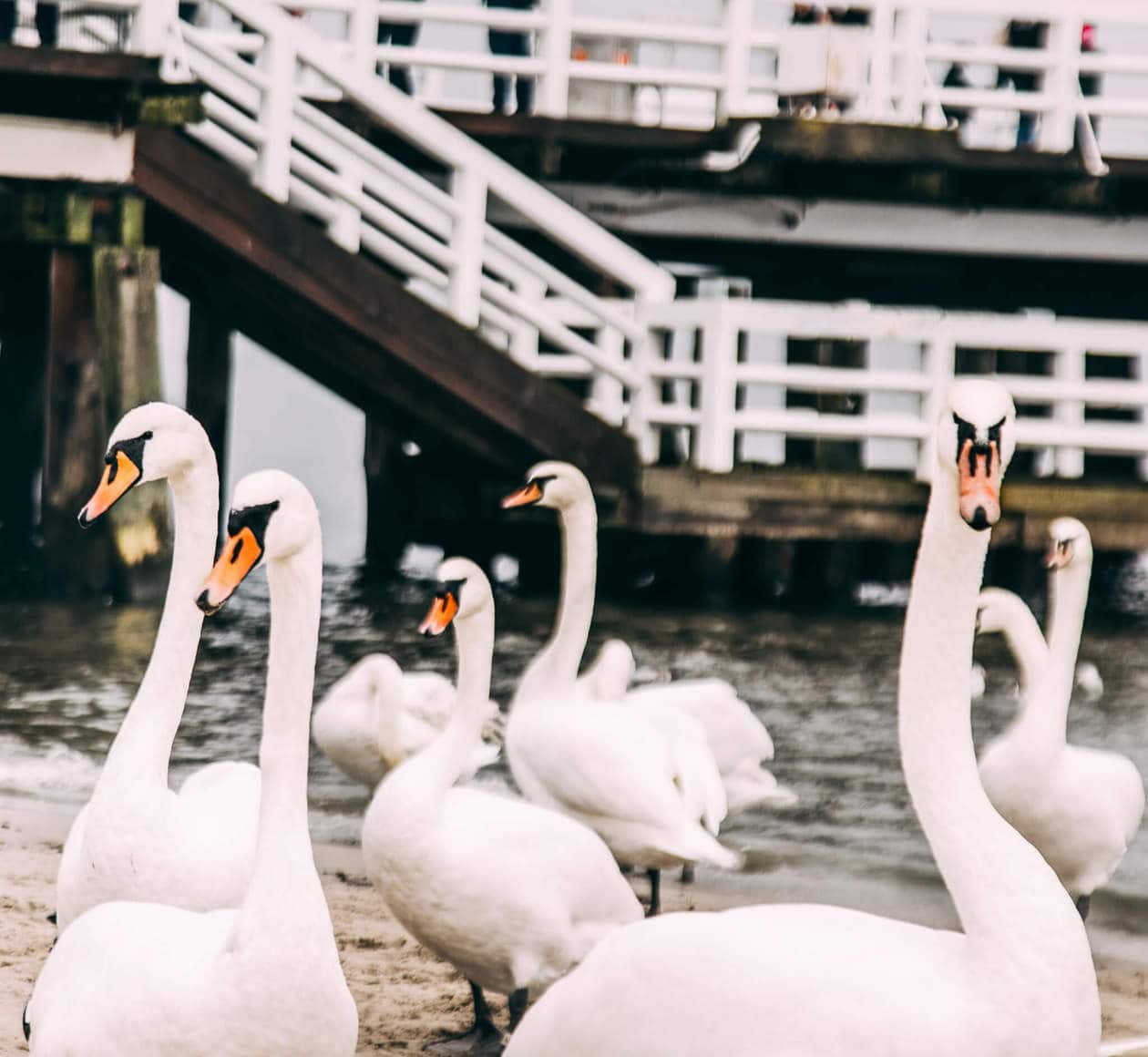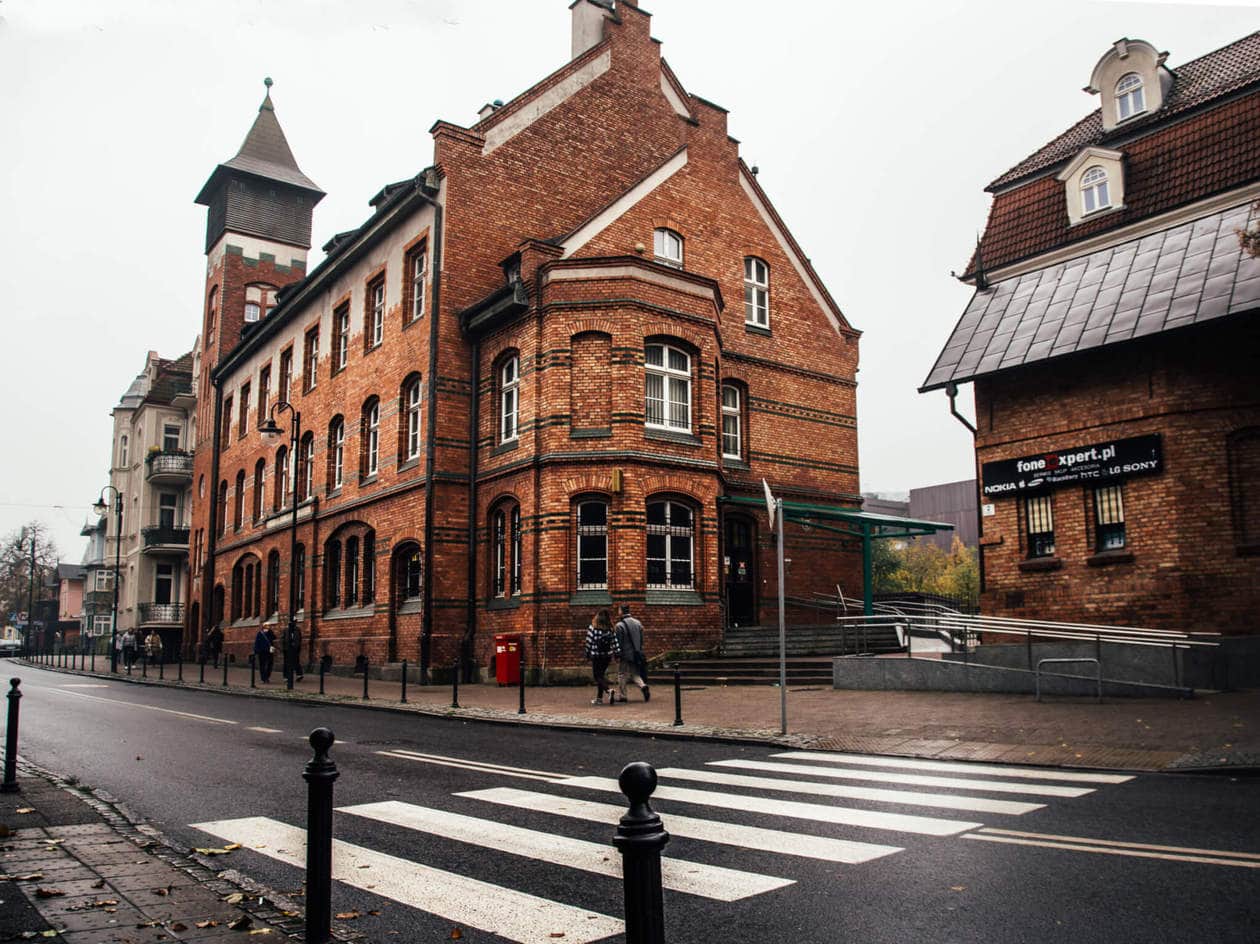 Sopot sits between Gdansk and Gdynia, making it a super quick and easy day trip from either city. I visited during off-season, so while I had to trade sunny beach days for mulled wine and space heaters, I loved the laid back vacation vibes the town still offered up. Keep reading to discover 5 things to do in Sopot, tips for visiting, how to get here and where to stay.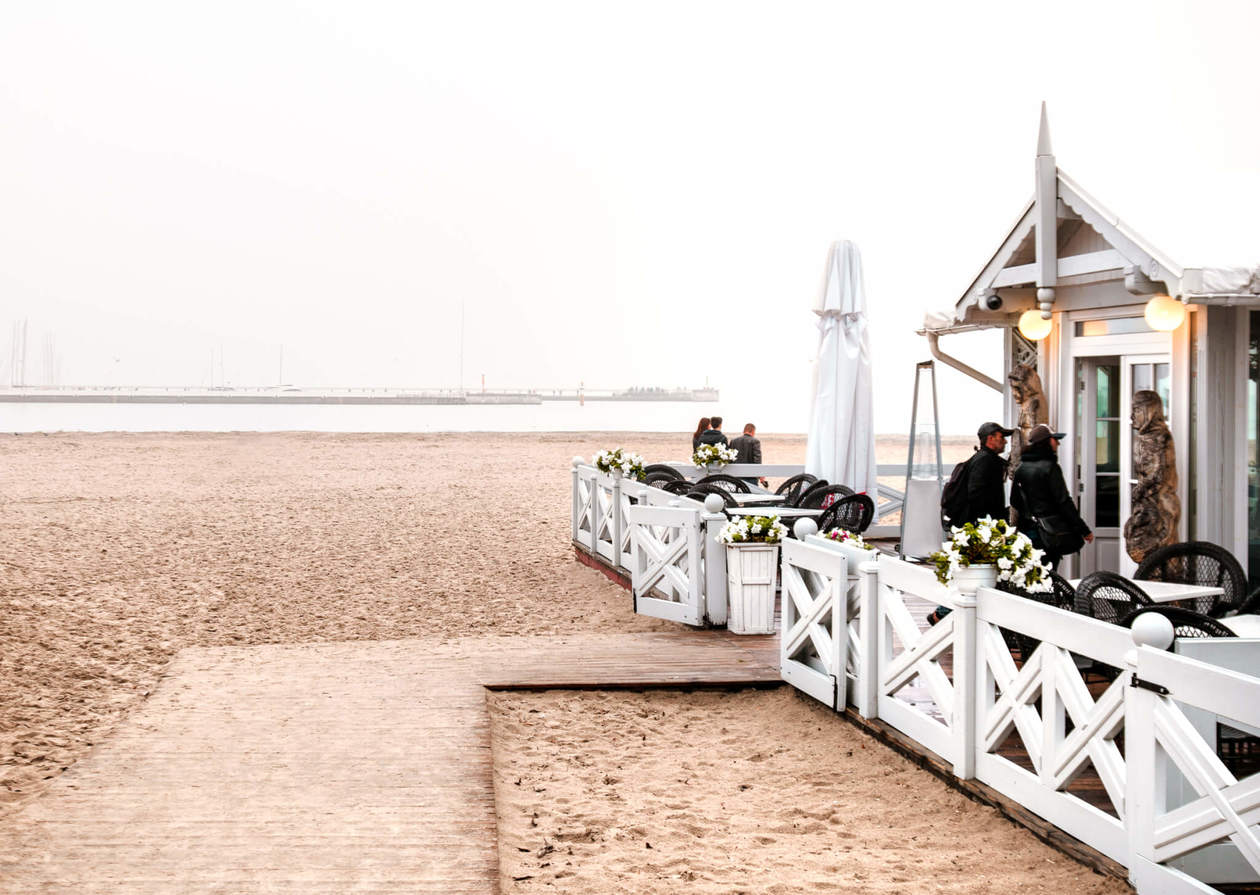 5 THINGS TO DO IN SOPOT
WALK MONTE CASSINO
Monte Cassino is Sopot's main promenade filled with endless restaurants, bars and clubs, plus a few shops scattered throughout. It's a lively (albeit touristy) atmosphere and a great place to grab a bite to eat or a drink and do some people watching. I visited on a weekend in October and it was super busy, so I imagine the Summer would overflowing with visitors.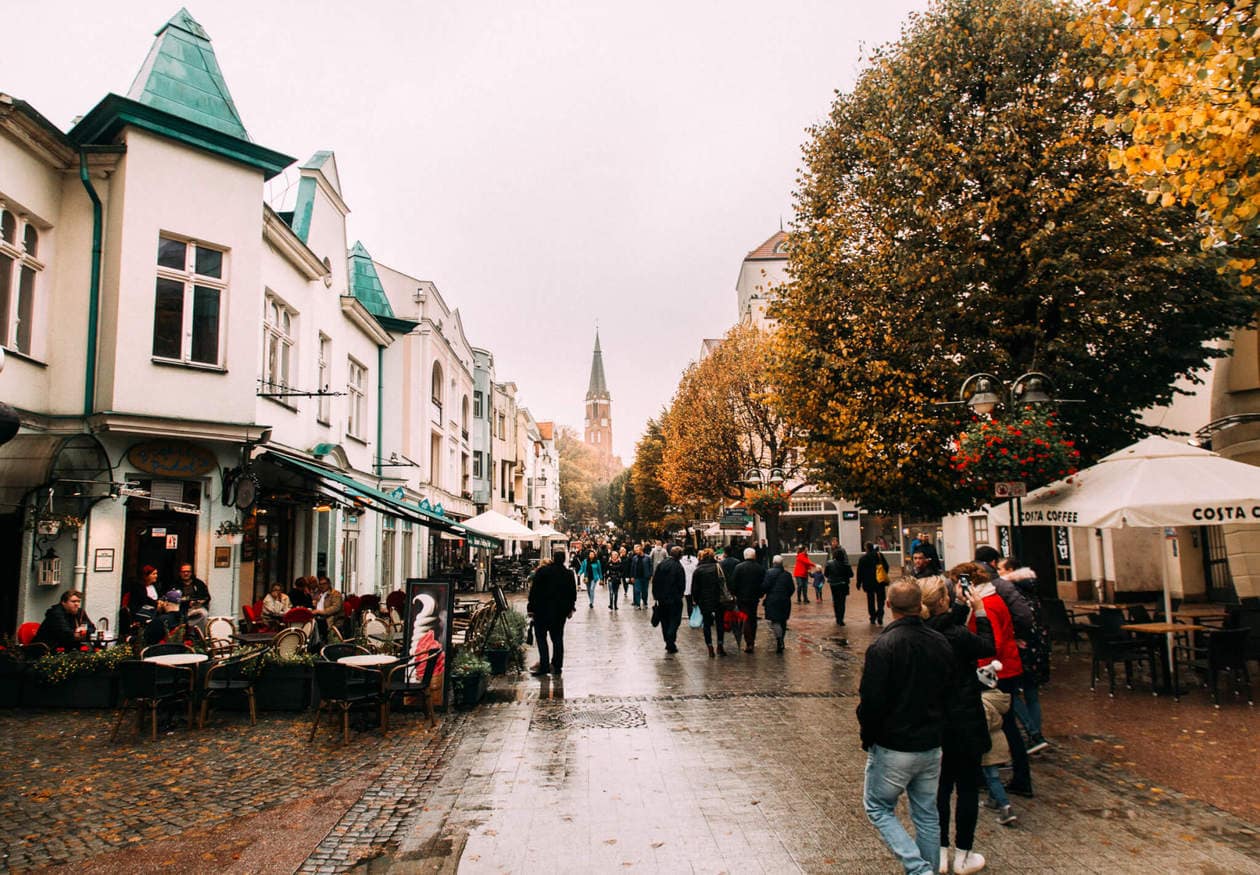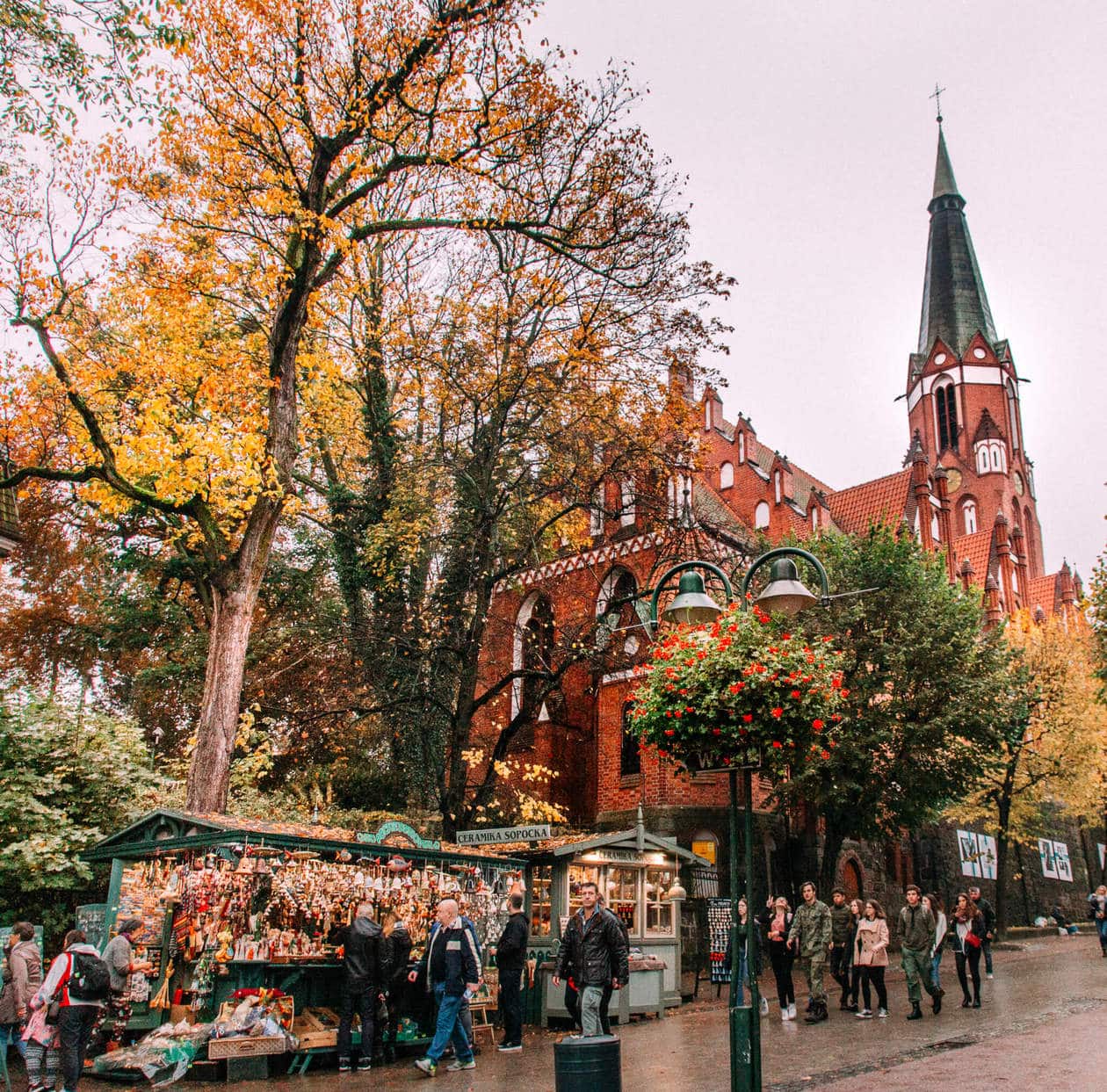 TAKE A PHOTO OF THE CROOKED HOUSE
If you don't take a photo of the crooked house, did you really go to Sopot? Krzywy Domek is a fairytale inspired building that's part of the Rezydent Shopping Center, and it's the most popular photo op in Sopot. You can find it on the corner of Monte Cassino and Morksa.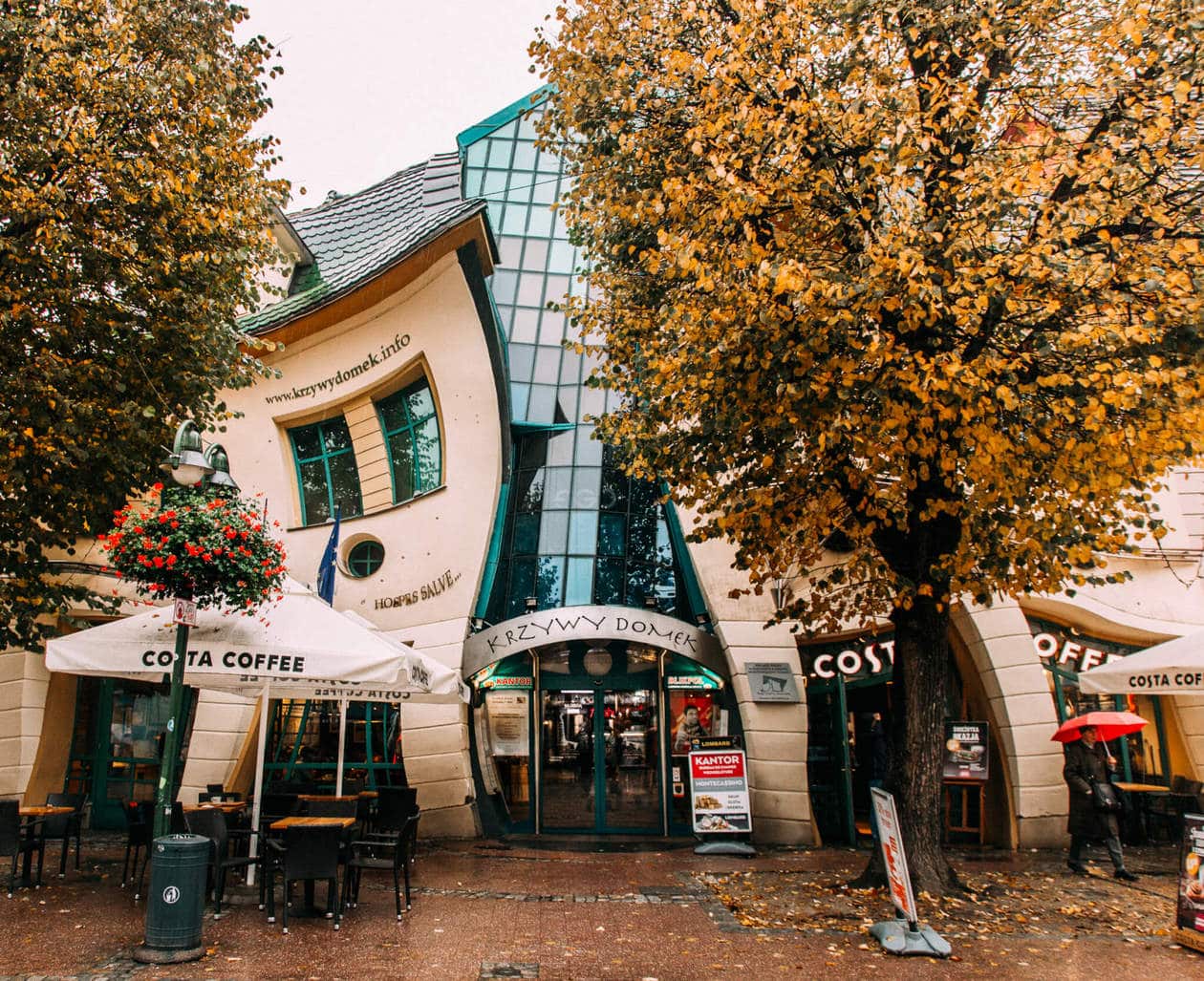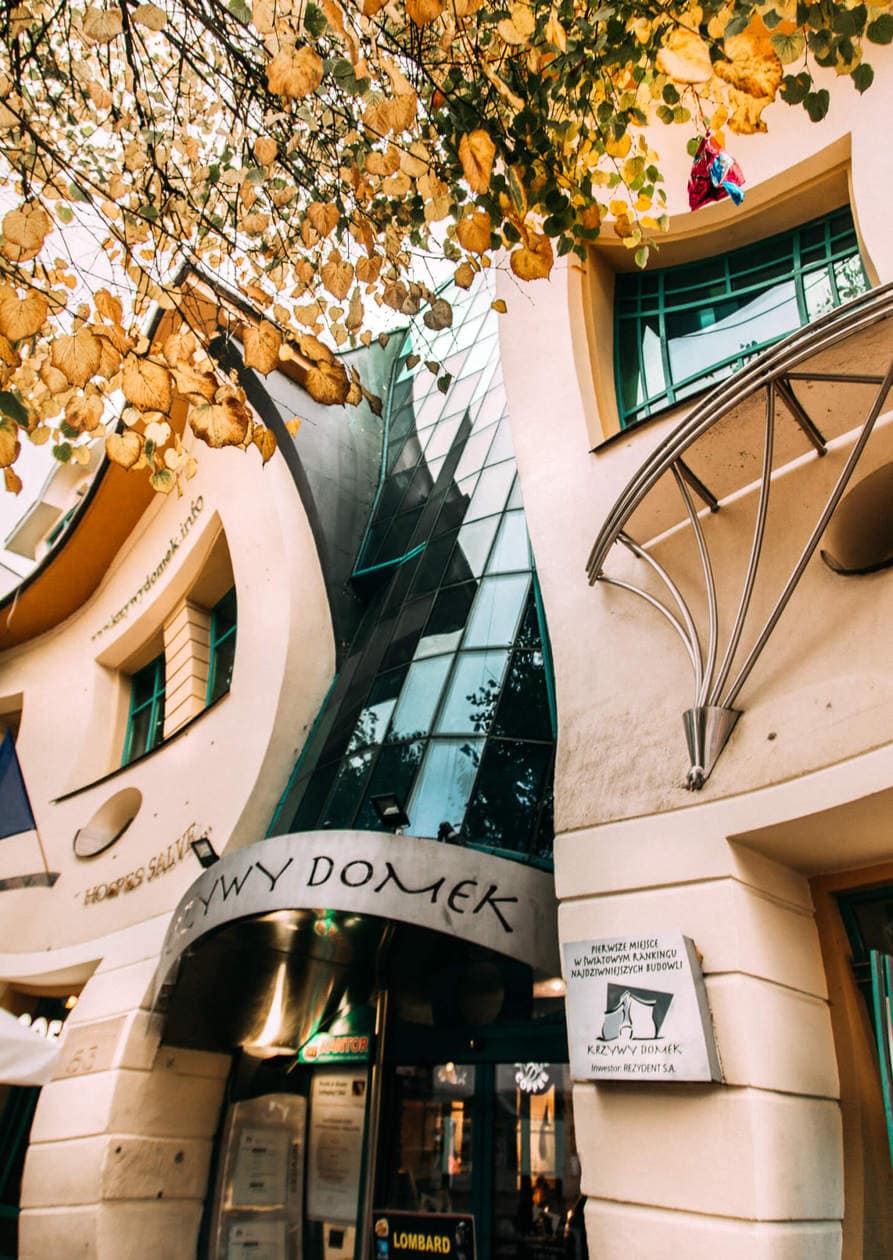 STROLL THE FAMOUS PIER
Known as the longest wooden pier in Europe (500 metres/1640ft), the pier is one of the top things to do in Sopot. Sounds exciting, right? Well they certainly think so, as it costs €2 to walk on it during the Summer.
The stroll was nice (not sure about €2 nice) and it gives you a pretty view of the shoreline.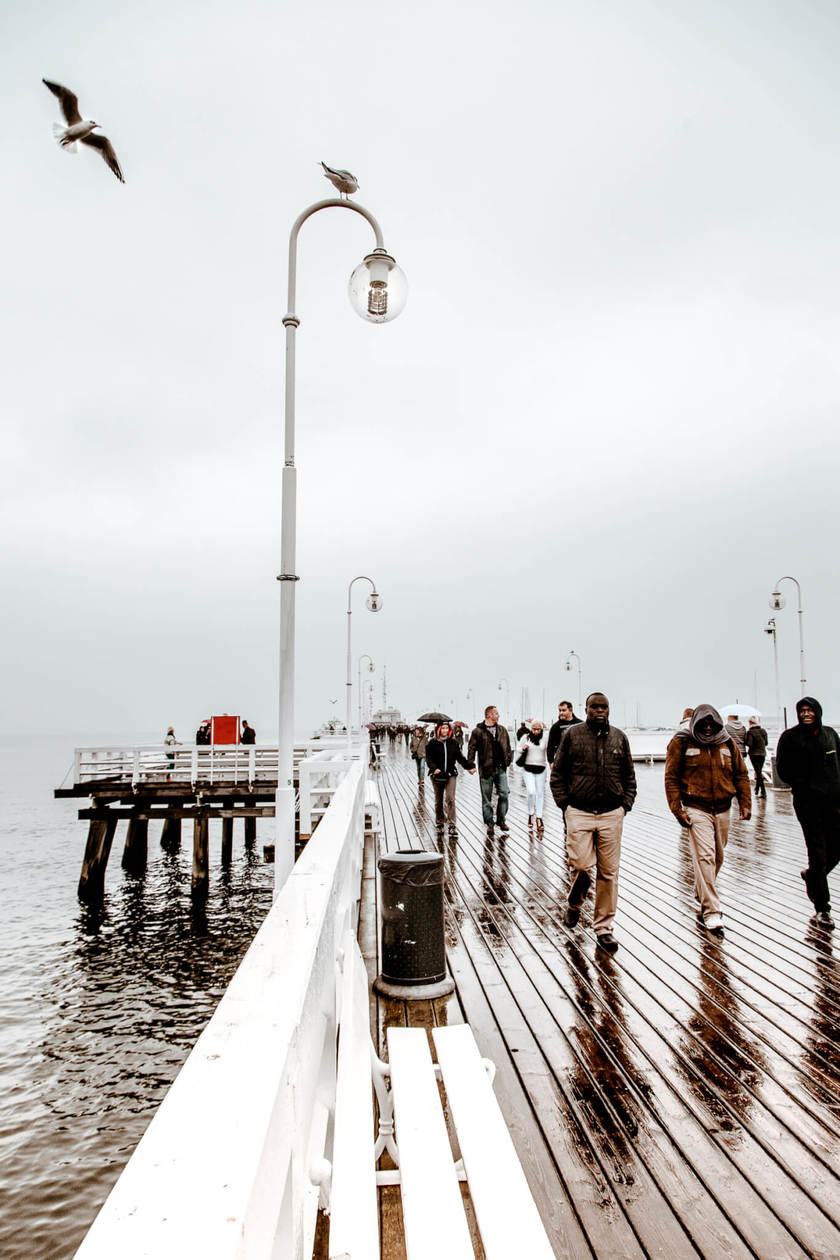 INHALE THE WATER
Yep.
St. Wojciech Spring is located 800 meters (.5 miles ) below the town and it is responsible for Sopot's spa destination reputation. The spring is high in bromide and iodine as well as magnesium potassium and potassium iodine, and experts say it's beneficial for treating a host of ailments such as breathing problems, rheumatism and arthritis.
You will find "inhalation mushrooms" located around town where you can sit near the flowing water and take in it's healing iodine filled air. Sopot's spas also regularly use the spring water for treatments such as mineral baths. If you would like to taste the water, stop into the Tourist Information Office ( Pl. Zdrojowy 2, Sopot) and they will pour you a glass for free.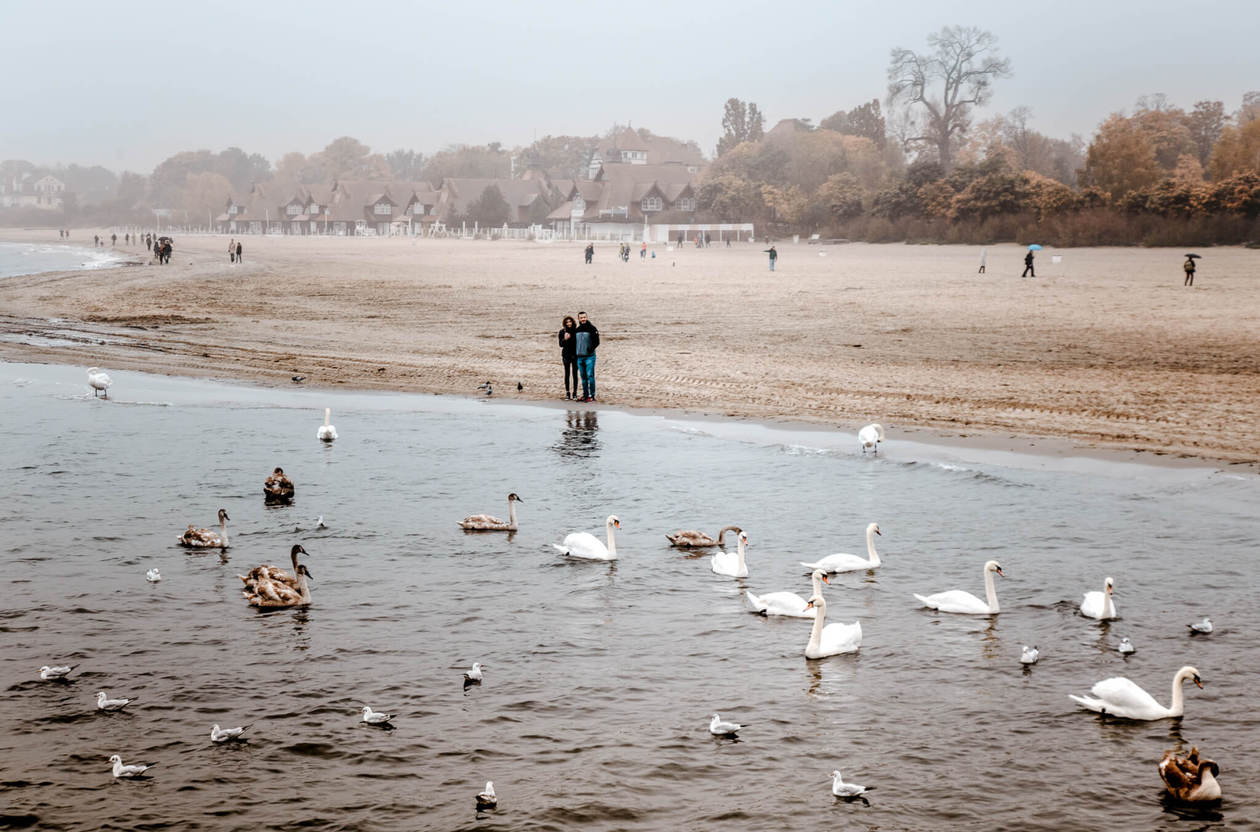 PARTY
Sopot's healing water isn't the popular liquid in town. Surprisingly, this little town is actually an extremely popular nightlife destination, most well known for it's club scene. But don't worry, if clubbing isn't your vibe there is something for everyone whether you're into pubs, dive bars or micro-breweries.
I visited alone so the extent of my partying centered around the glass of mulled wine I had with lunch. But check out this guide from 'Our Poland' for a fantastic list of bar and clubs to check out if you're looking to drink the night away.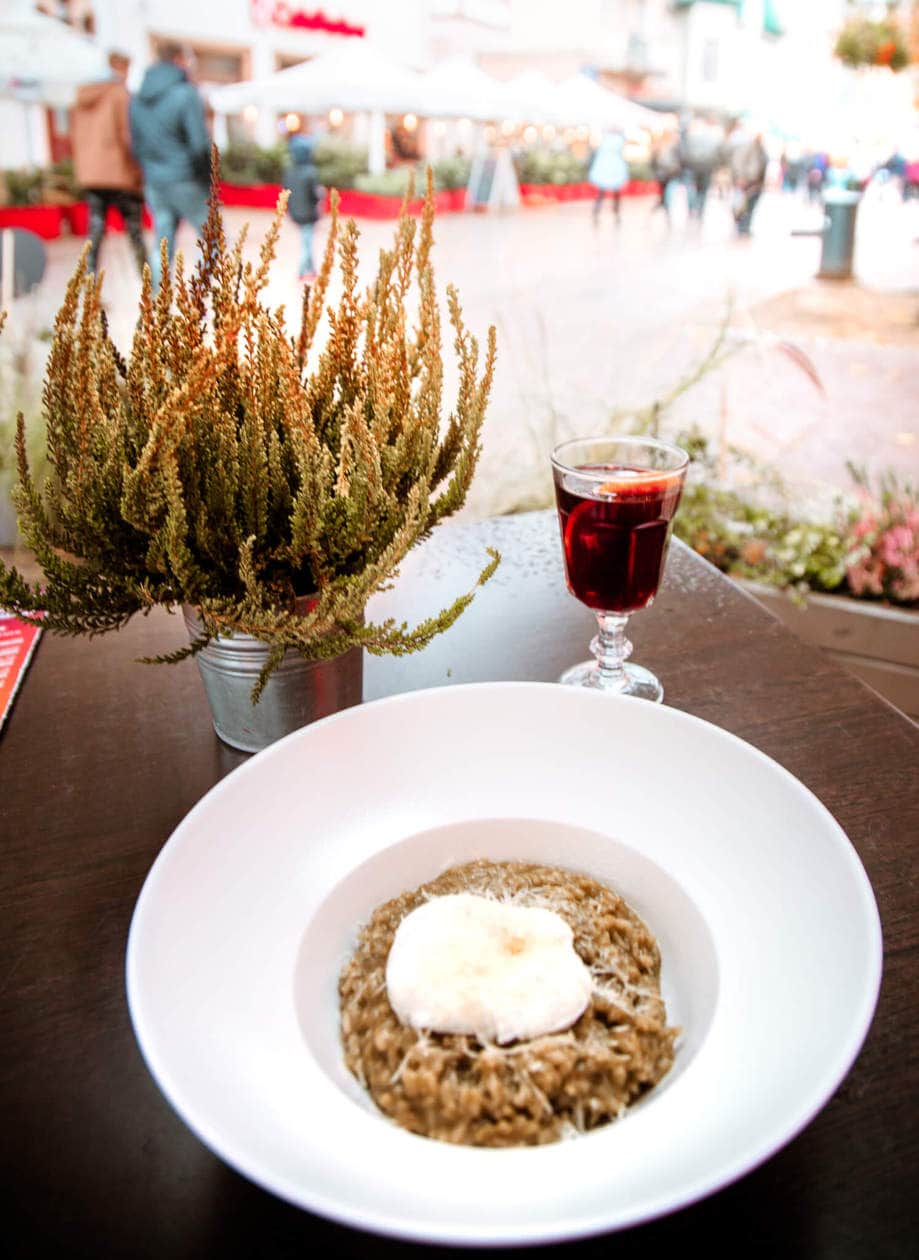 TIPS FOR VISITING
RENT BEACH LOUNGERS FROM THE SHERATON If you're planning on spending a day at the beach, consider renting loungers from the Sheraton. This will give you access to their private beach so that you can beat the crowds. 2 chairs + an umbrella are 120PLN ($30USD) for the whole day or 4 chairs + an umbrella go for 200PLN ($52).
JELLYFISH If you plan on swimming in the Baltic Sea, don't be alarmed if you see jellyfish. They are abundant but harmless.
RE-CONSIDER VISITING ON THE WEEKEND Unless you're visiting Sopot specifically to party, the weekend can get unbearably crowded. Especially in the Summer. If you do find yourself there on a weekend, make your reservations far enough in advance as hotels, restaurants and spas book out quickly.
BUDGET ACCORDINGLY Based on the average income per capita, Sopot has been called the richest city in Poland. It's not Switzerland pricey by any means, but definitely on the more expensive side for Poland. During high-season, hotel prices rise quite a bit so plan on budgeting a little more if you're planning on spending time here.
WALK UP THE LIGHTHOUSE FOR THE BEST VIEW For the best view in the city, walk up 132 steps to the top of the Old Lighthouse for a 360 degree panoramic view.
HOW TO GET TO SOPOT FROM GDANSK OR GDYNIA
GDANSK TO SOPOT
TRAIN
Taking the train is the easiest way to get to Sopot from Gdansk. From Gdansk Glowny Station hop on the SKM (aka the commuter train). Trains run every 10-15 minutes between 5am-7pm and you do not need a reservation in advance. Purchase your ticket from any of the kiosks or at the ticket window, and get it validated before boarding! Plainclothes officers check tickets frequently.
Train tickets cost 3.50PLN ($1 USD) and the journey is 20 minutes.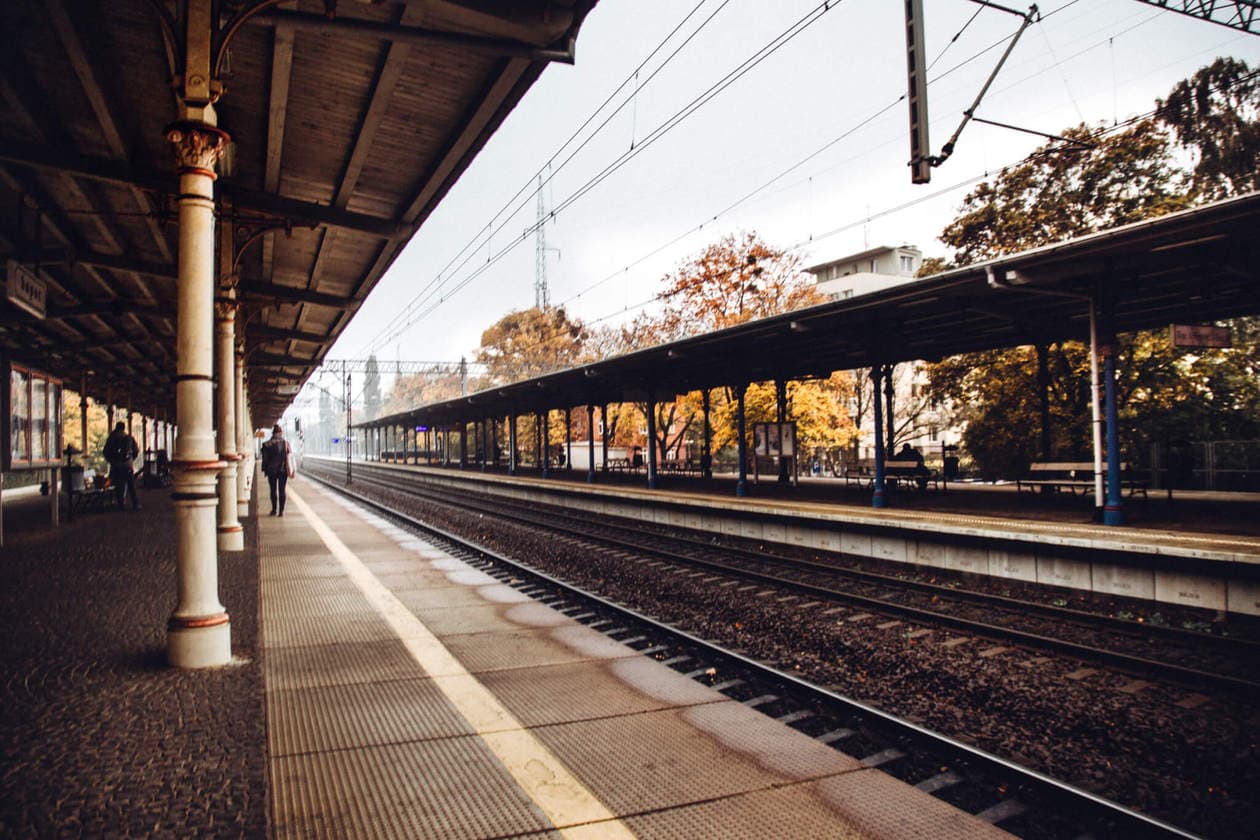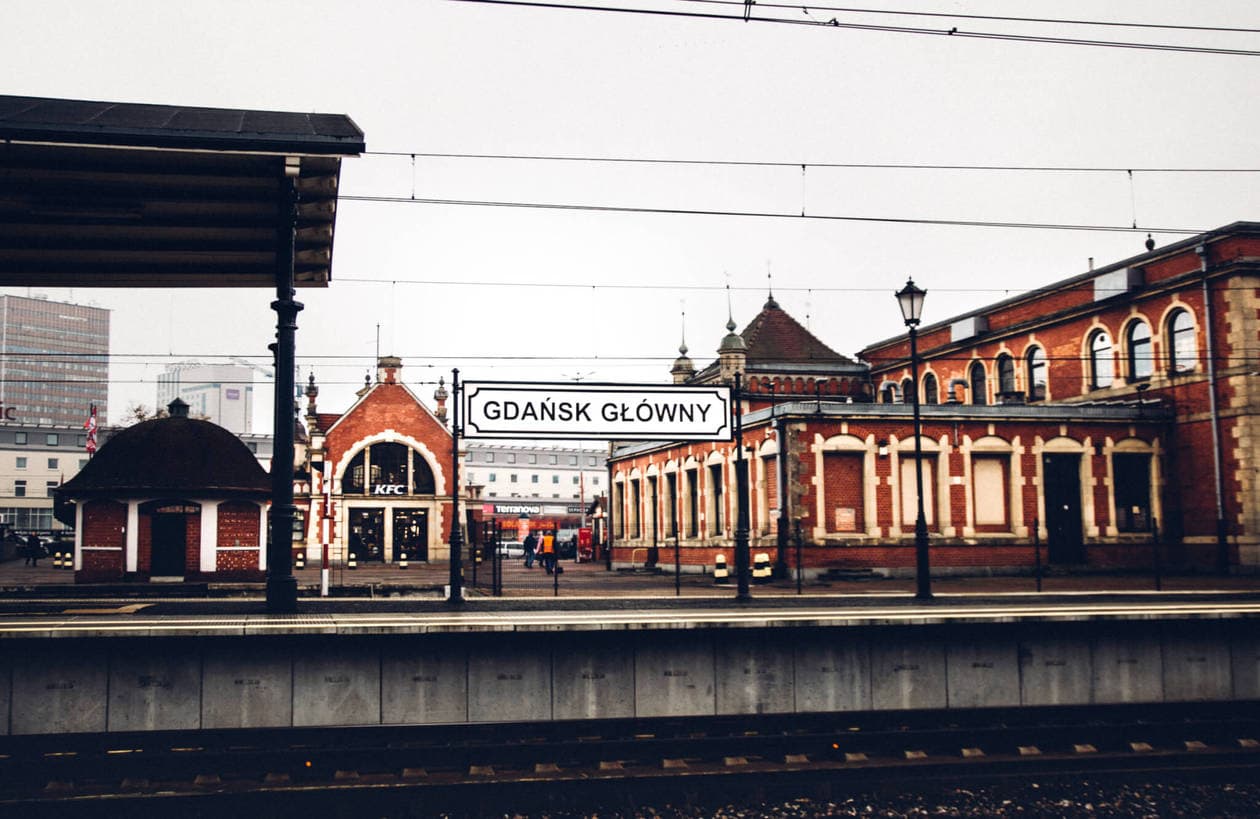 For some reason, the validation machines were extremely difficult for me to find and nobody spoke English so I didn't know how find them. If you head downstairs to the platforms, you'll see the big yellow validation box near platform 3.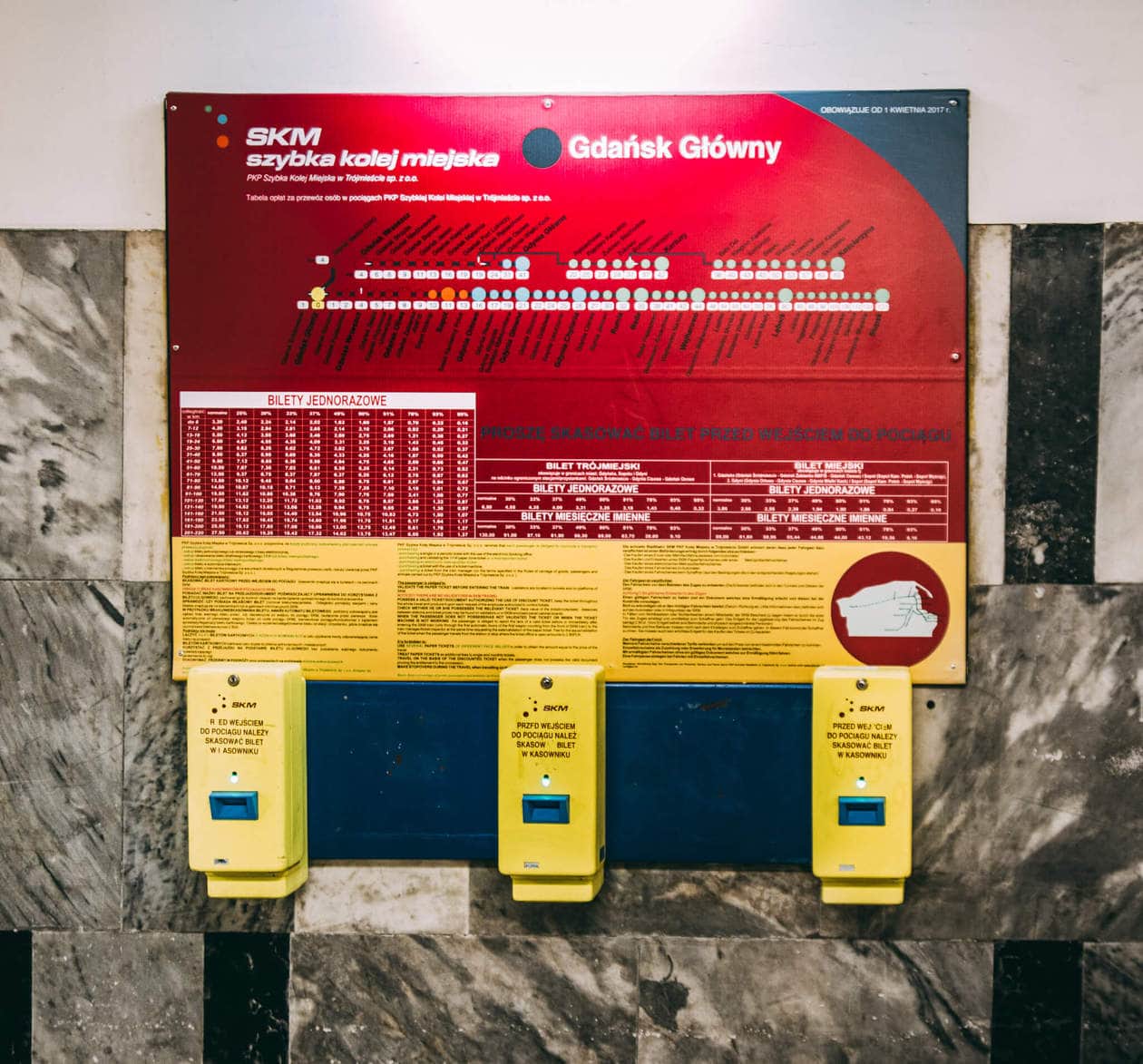 WATER TRAM
If you'll be visiting between April-September, you also have the option of taking a water tram from Gdansk to Sopot. The tram runs daily between June-August, and only on the weekend in April, May and September.
The journey takes an hour and costs 40PLN ($10USD). Pick up the tram in front of the Green Gate in Gdansk, or at the end of the pier in Sopot. For more information and timetables click here.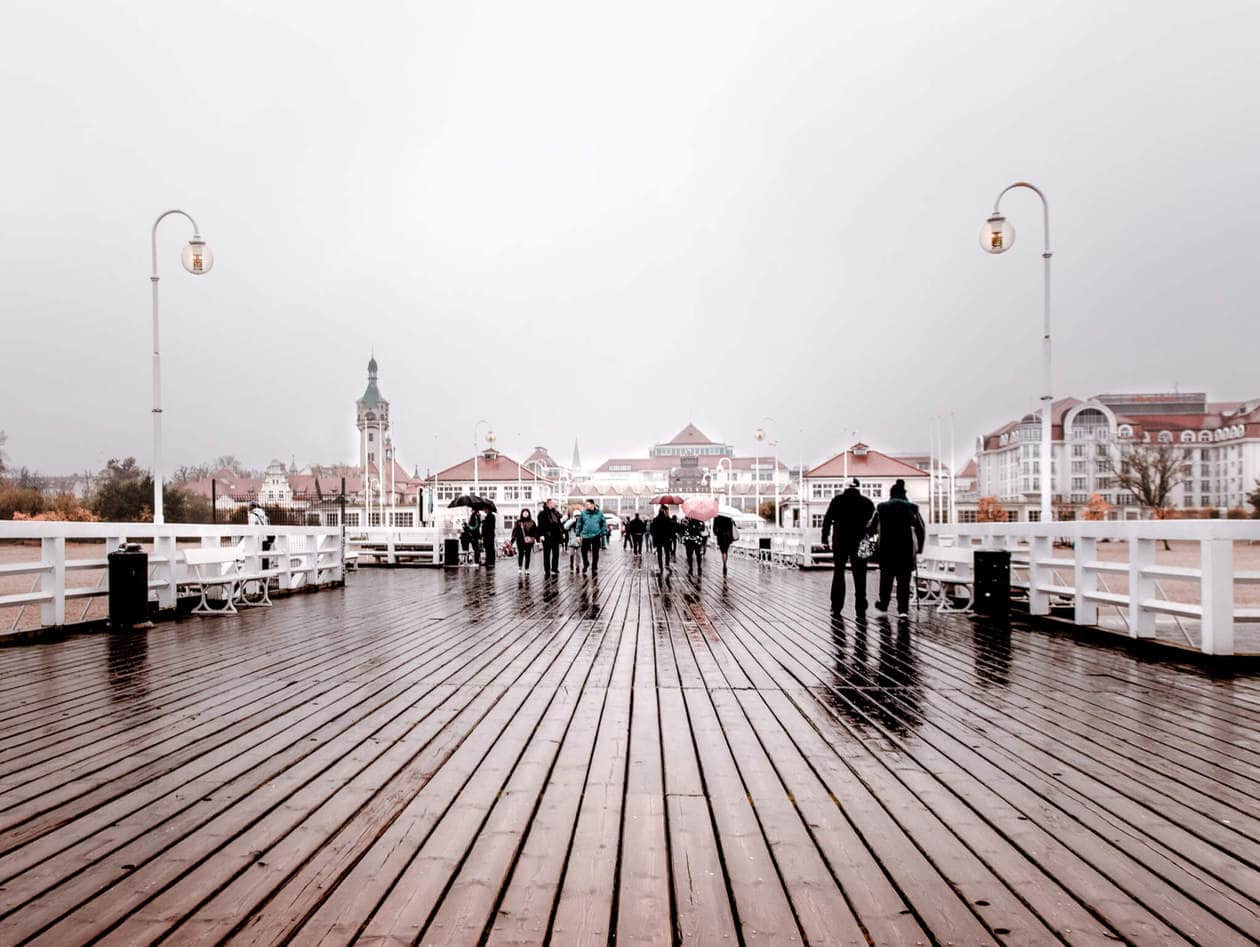 GDYNIA TO SOPOT
The train is the easiest way to reach Sopot from Gdynia. Take the SKM (commuter) train from Gdynia Glowny Station. The journey takes 8-10 minutes and costs 3.80 PLN ($1USD).
From the Sopot Train Station it's an easy 3-5 minute walk to the main street.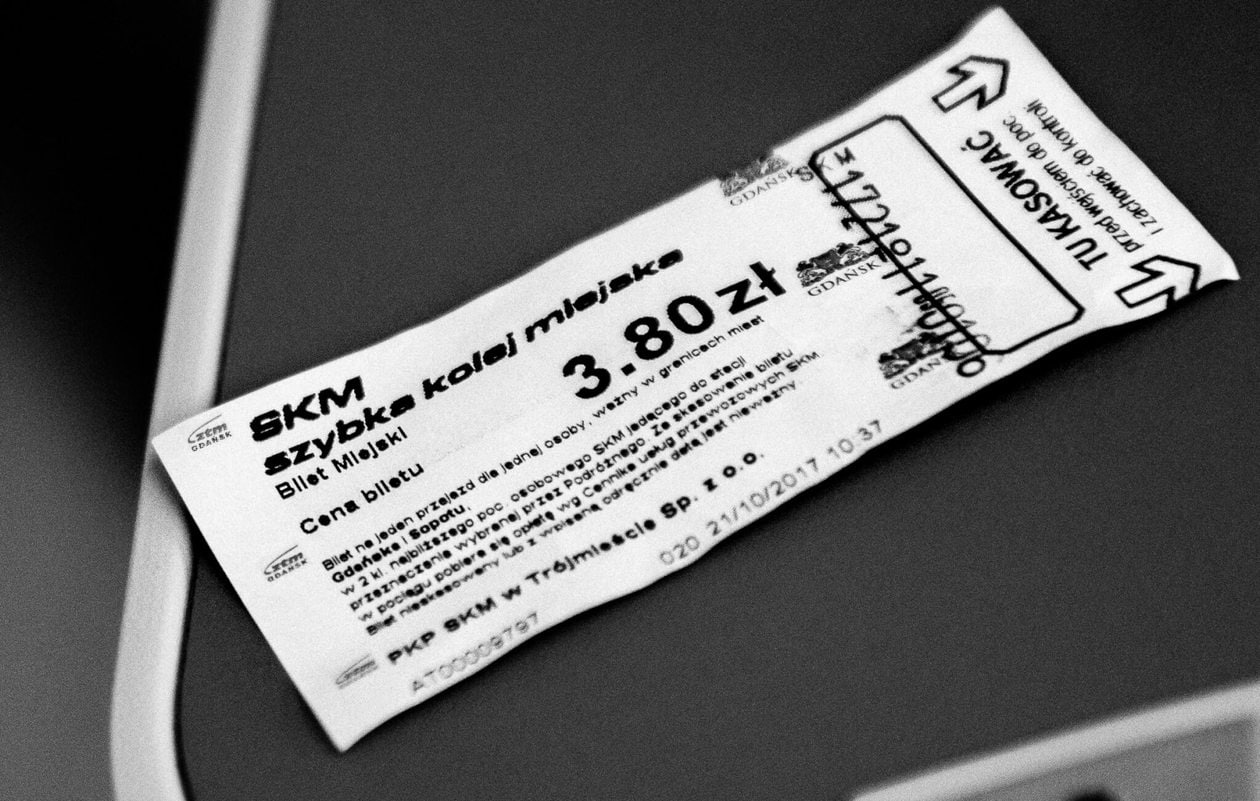 SOPOT HOTELS AND APARTMENTS // WHERE TO STAY
BUDGET
APARTMENTS FACTORY
Just a short 2 minute walk to the beach, Apartments Factory are a set of chicly designed apartments located in the historic tenement district. They feature a sun terrace, garden views and most units have a kitchenette. Rooms start at $45USD.
For information and booking click here.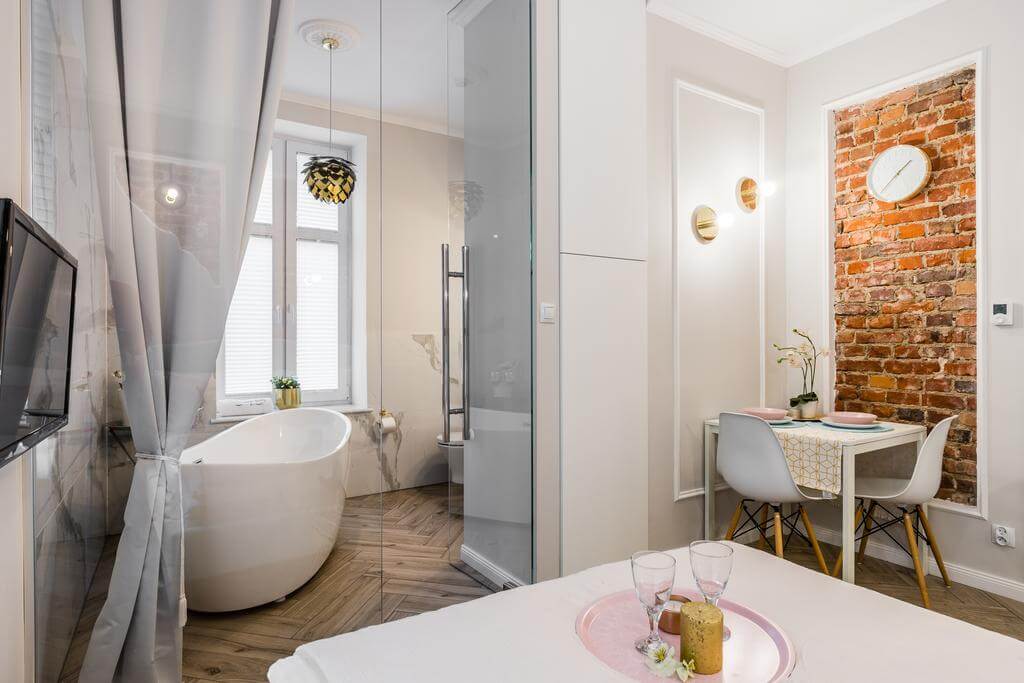 MID-RANGE
VILLA ANTONINA
Villa Antonina is a design hotel that offers free breakfast, an on site bar and stylish decor. It's located just 6 minutes from the beach and .3 miles (482 meters) from the main promenade. Rooms start at $69USD.
For information and booking click here.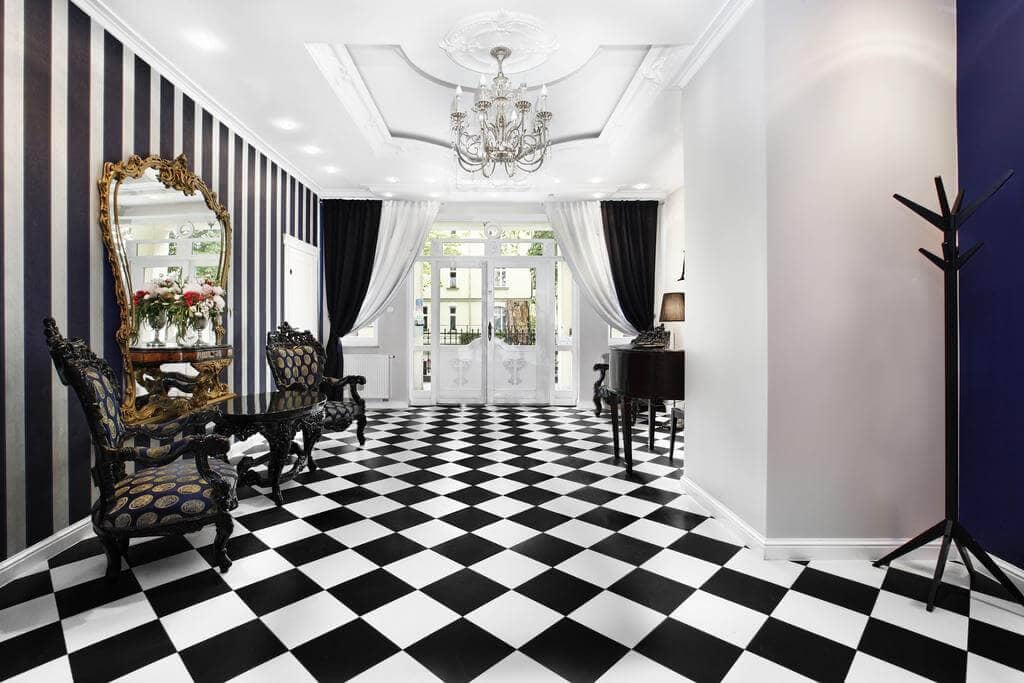 LUXURY
SOFITEL GRAND SOPOT
The Sofitel Grand is located steps away from Baltic Sea. It offers a private beach, an indoor heated pool, a spa, a hammam and an on-site casino. It's one of the top hotels in Sopot and rooms start at $170 USD.
For information and booking click here.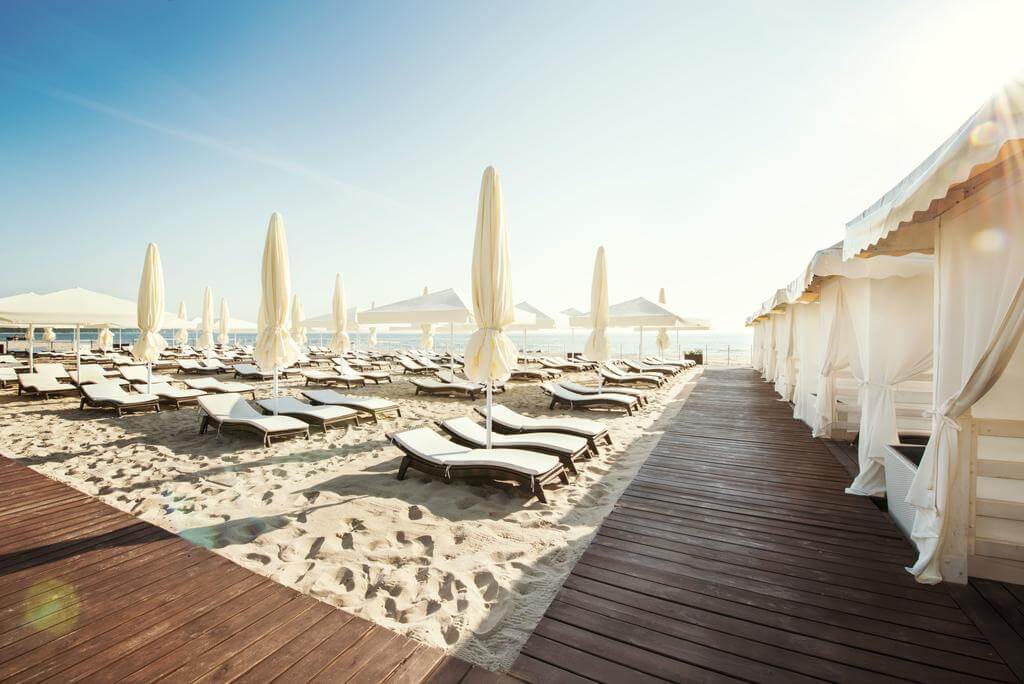 A FEW MORE PICTURES..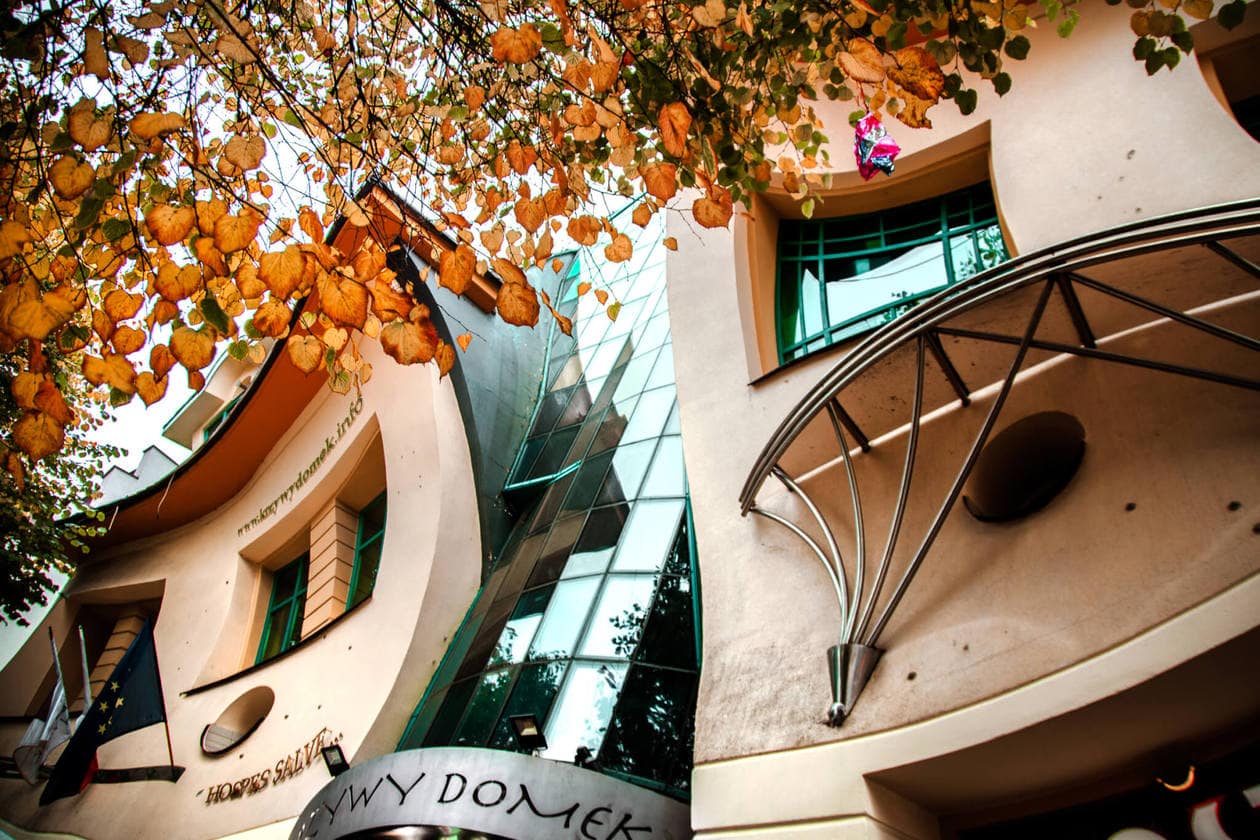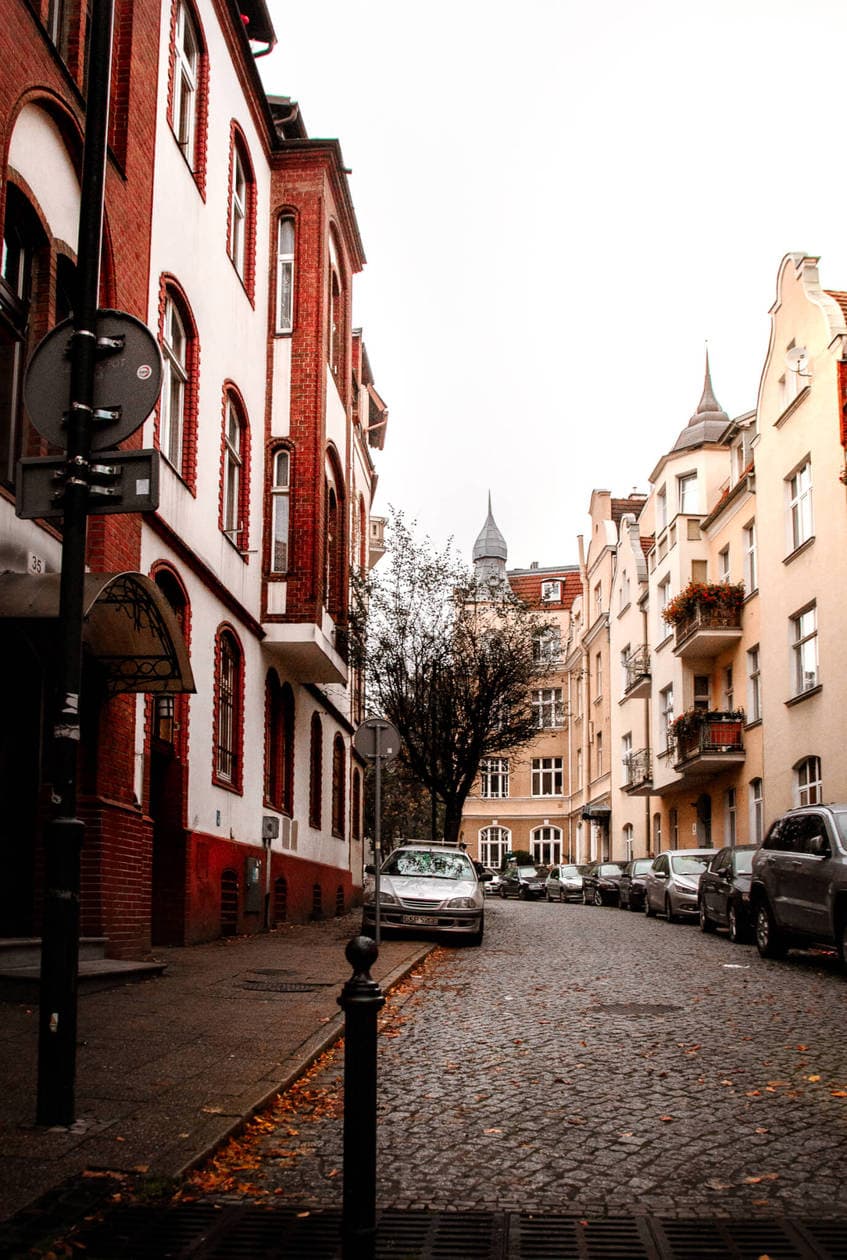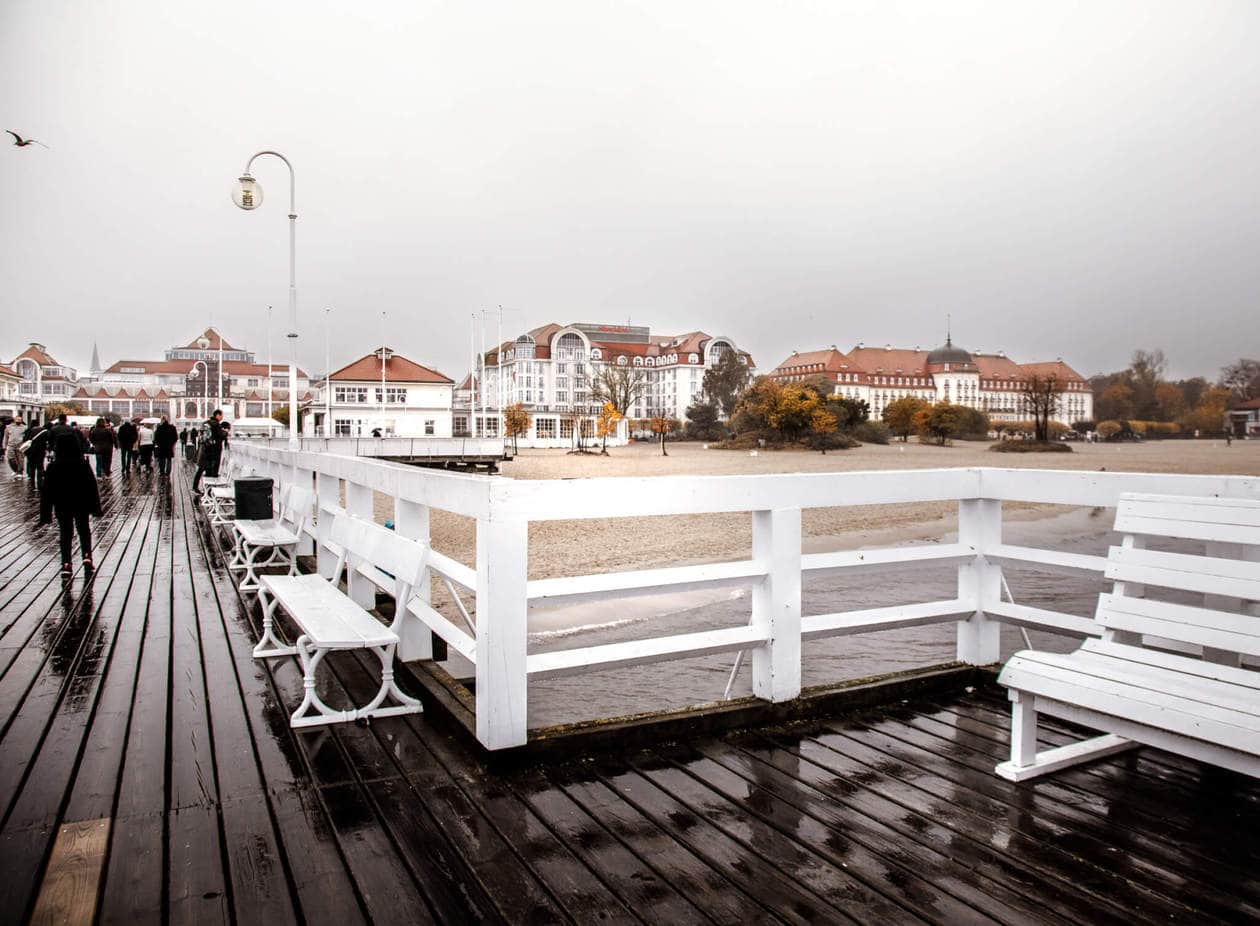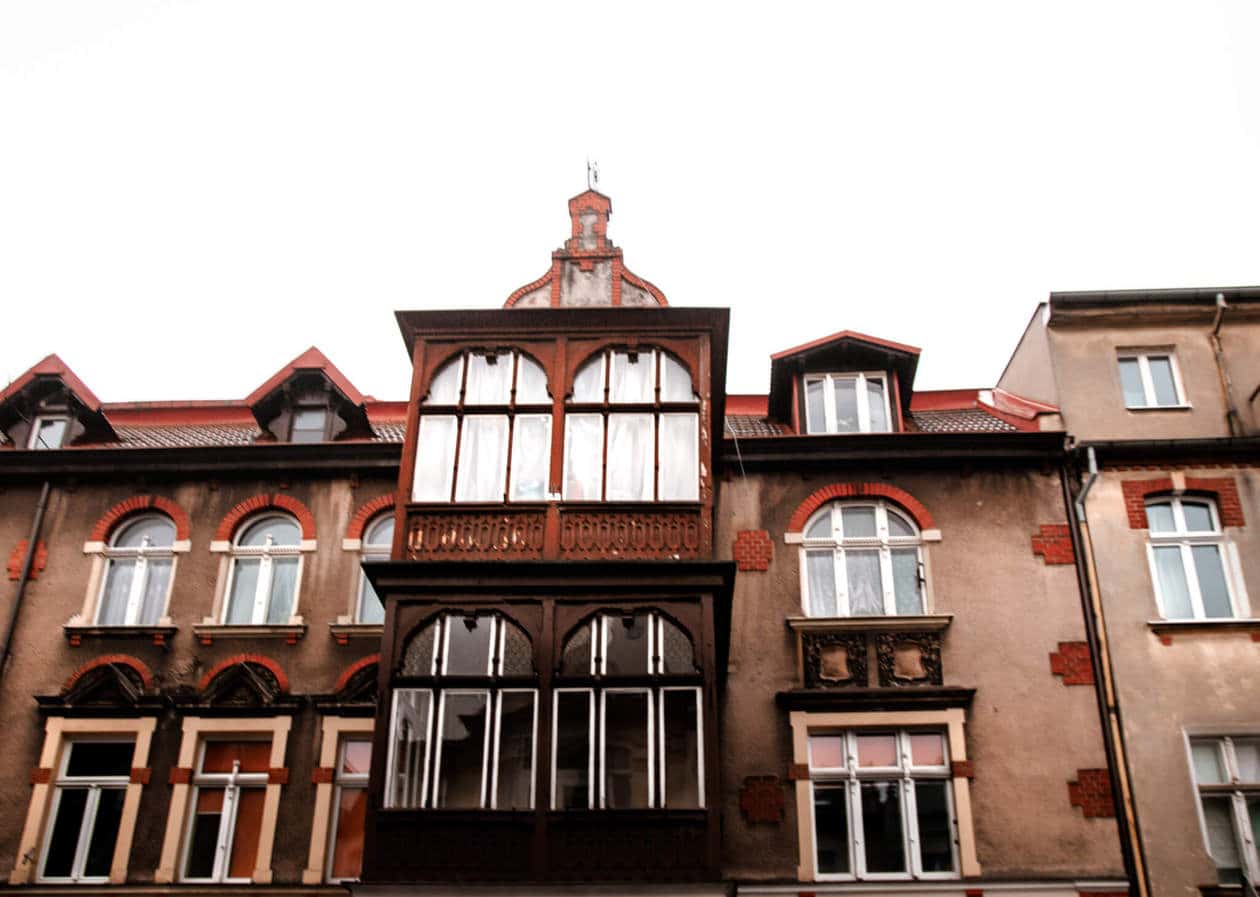 ---
PIN IT// SOPOT: AN EASY DAY TRIP TO POLAND'S CHARMING SEASIDE TOWN