Sunsets are underrated in Cappadocia, and understandably so. If you're in Goreme, chances are you've already made special plans to experience the hot air balloons at sunrise, but don't forget about the magic before the sun sets! By chance, we stumbled upon the most perfect sunset cafe in the Red Valley, and we ended up returning here every night for the rest of our trip.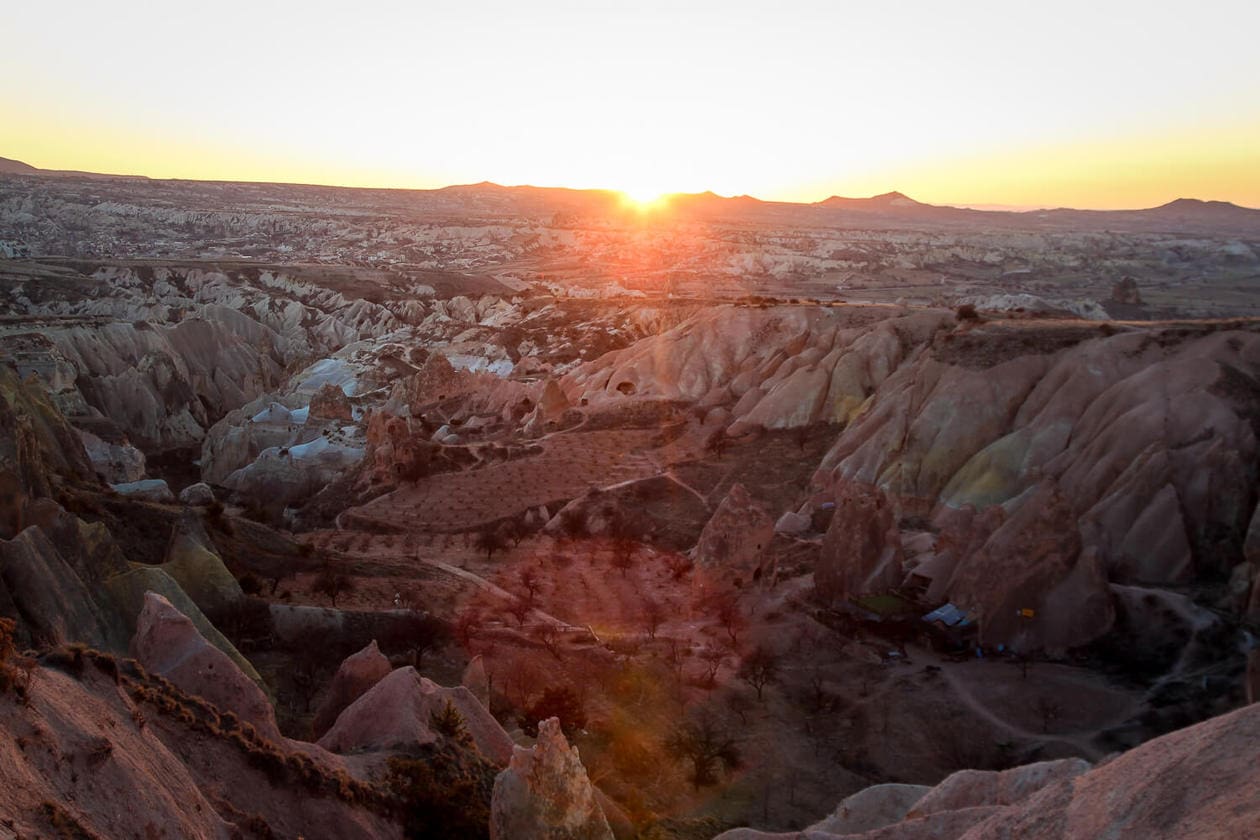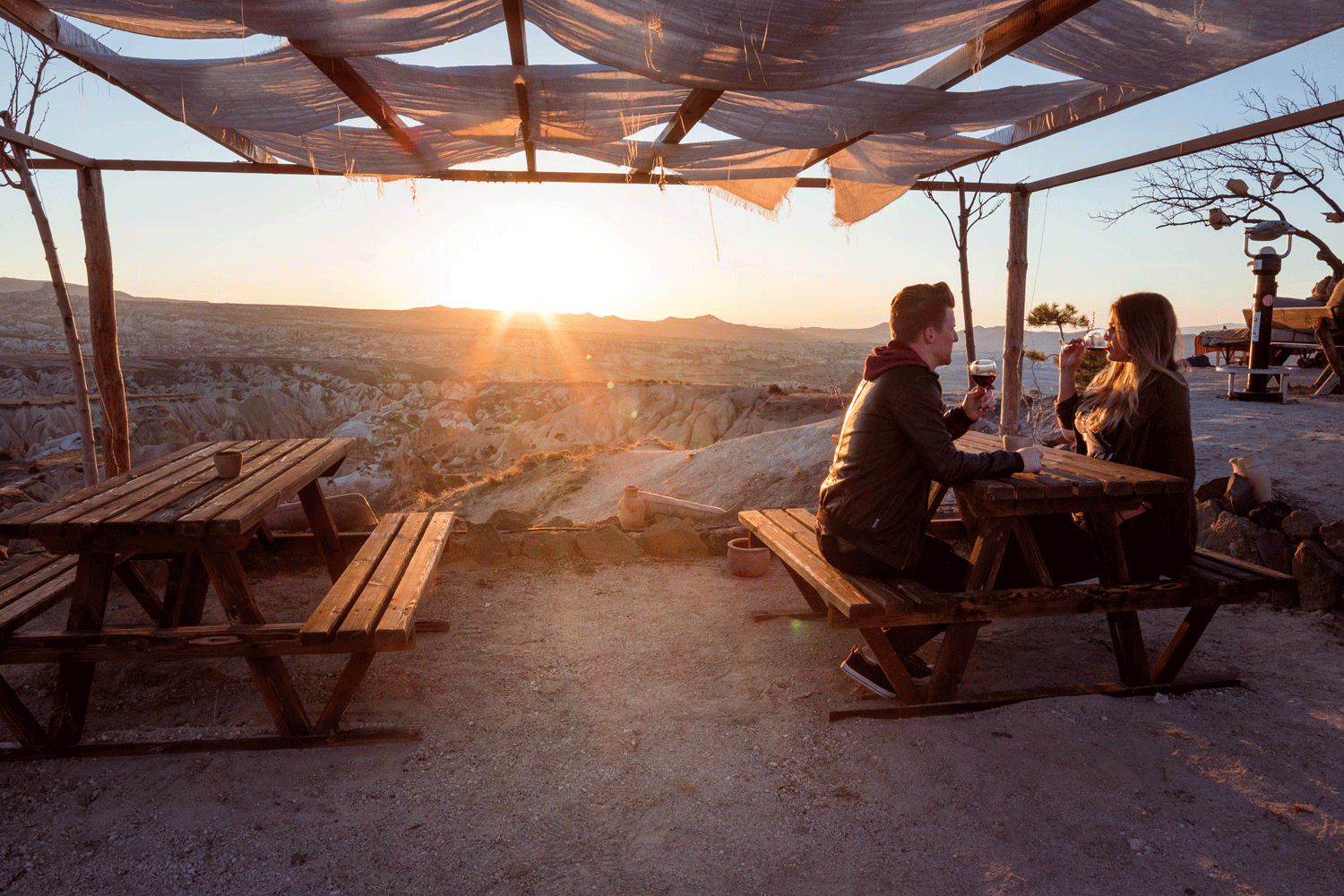 Panorama Lookout in the Red Valley (Kizilcukur Seyir Tepesi)
My original plan was to drive to the popular lookout, Sunset Point in Goreme. Fortunately our navigation lead us to the Red Valley instead. As we pulled up I noticed the cutest seating area lined up along the edge of a hill. There were couches, cushions and little wooden tables overlooking a perfect view of the valley. I think I jumped out of the car while it was still moving, I was so excited.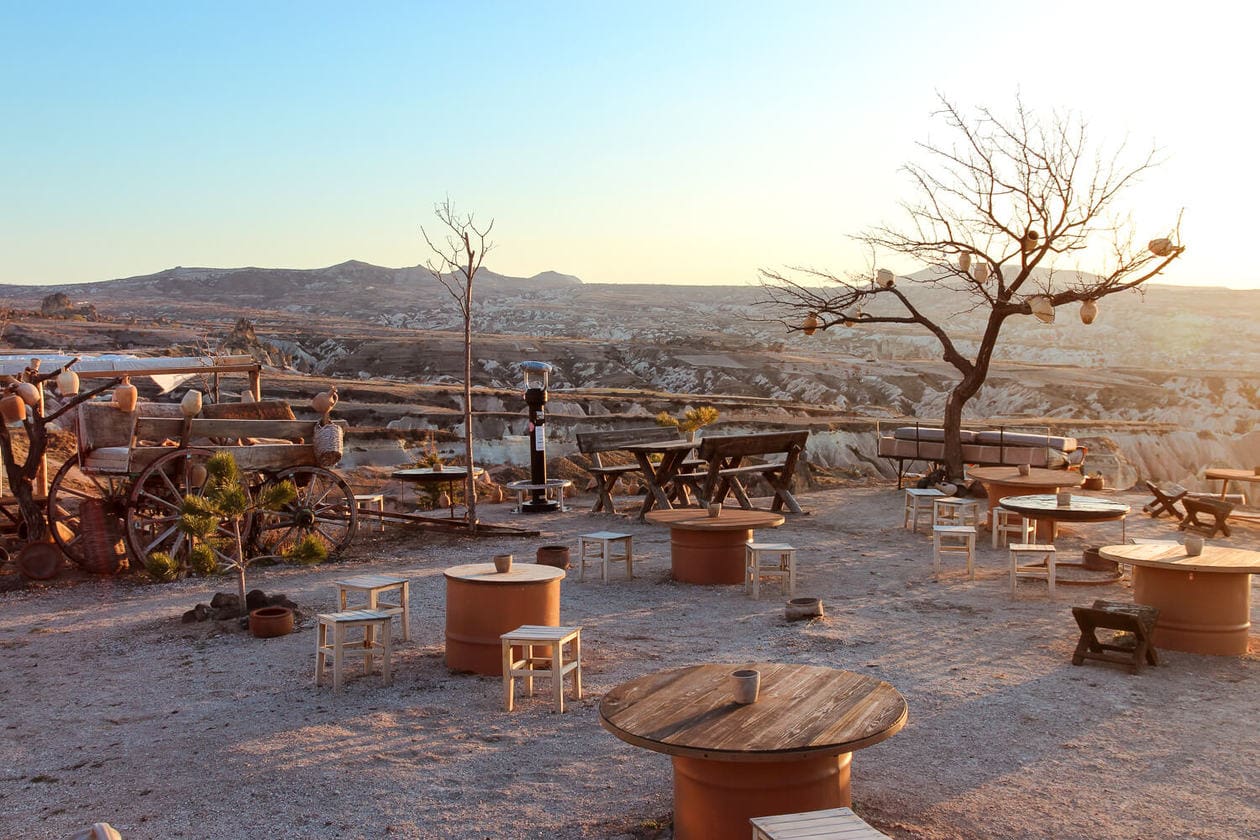 The tiny cafe serves beer and wine, fresh juice and snacks. It's cash only and a glass of wine was 15TL ($4.22).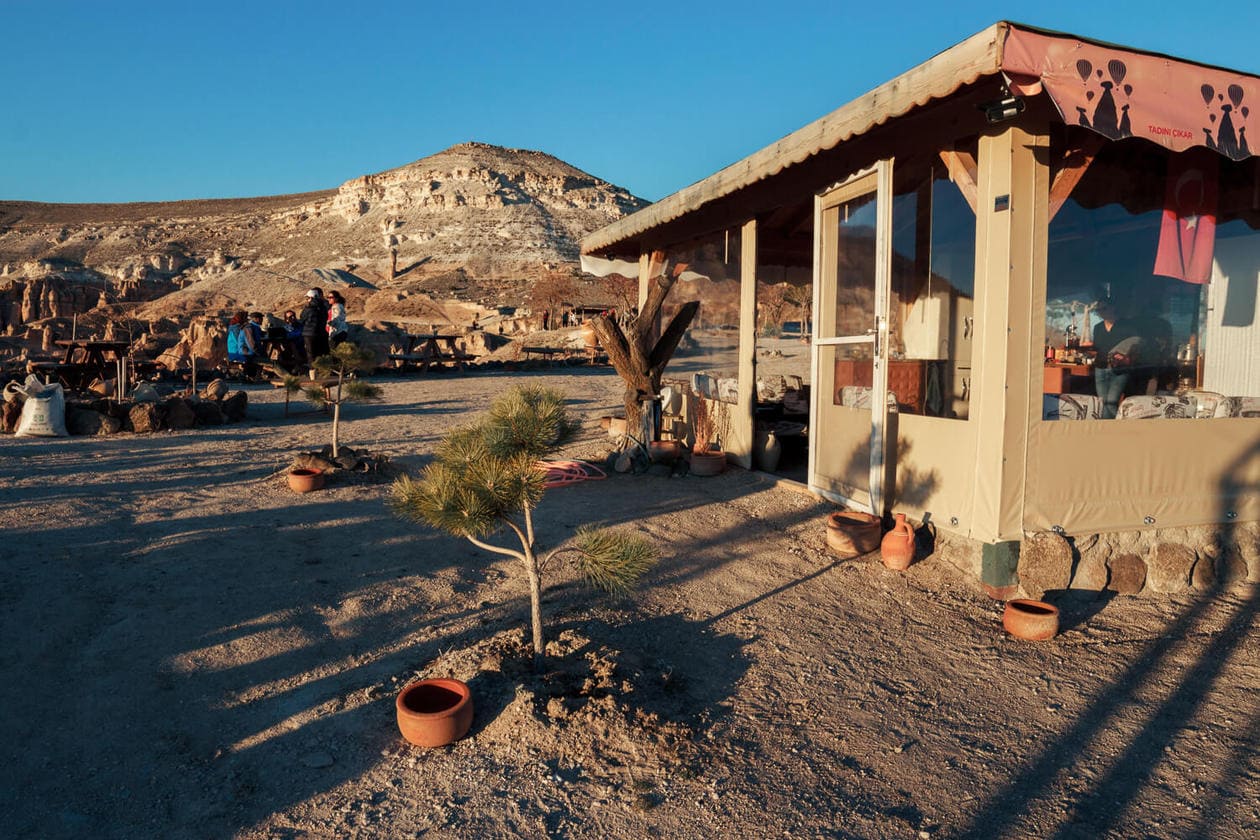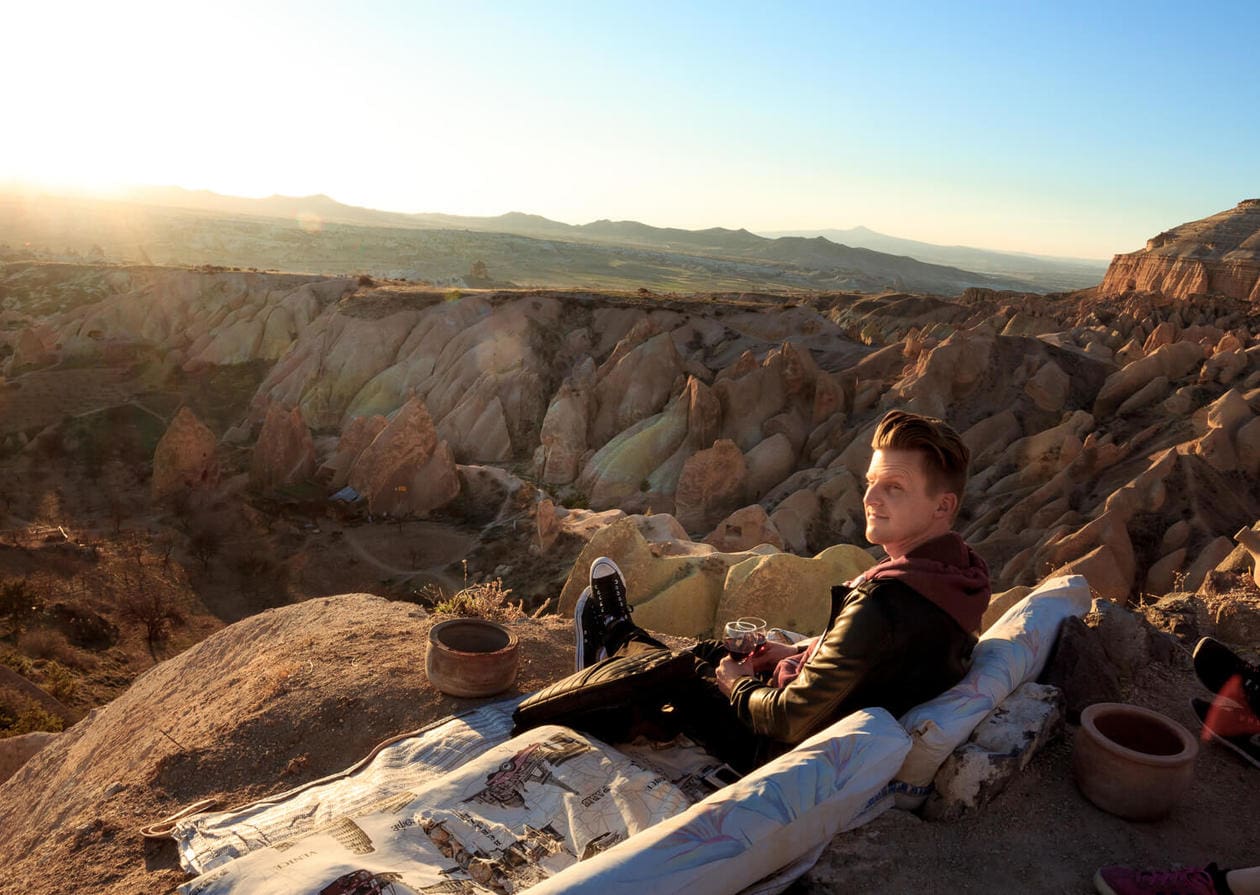 Our first night at the Red Valley Panorama Lookout was Thursday and we had it all to ourselves until about 30 minutes before the sun set, when people slowly started trickling in. Friday night was a different story though. When we pulled up, all of the good seats were already taken and there were tons people. If you have the option, visit on a weeknight for a more private experience.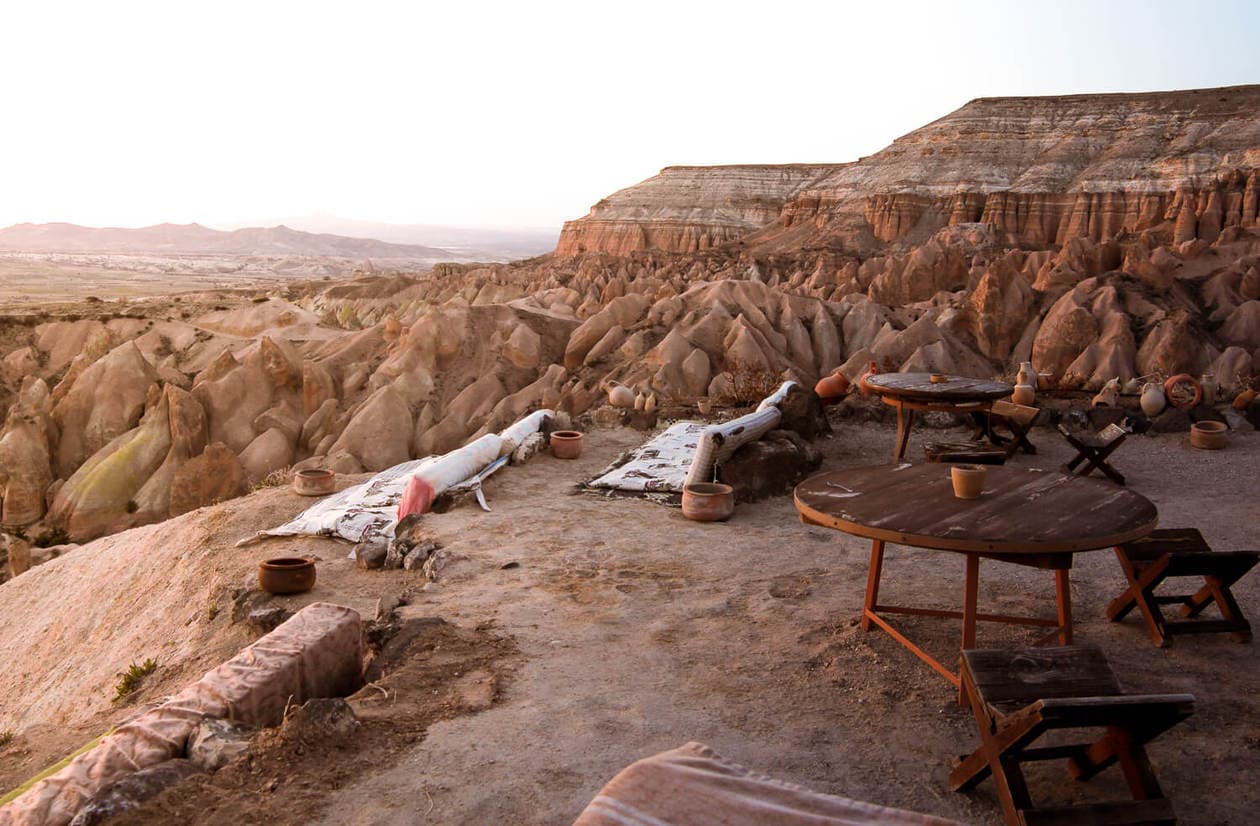 I don't know the name of the cafe, and I can't find much information about the lookout online. It seemed to be popular among locals and Turkish tourists.
Hike through Red Valley
Red Valley is one of the popular hiking areas in Cappadocia. Arrive a few hours before sunset to hike through the valley. There are a few small cave churches nearby, and you can even reach Rose Valley from here. Afterwards, reward yourself with a drink while you watch the sunset.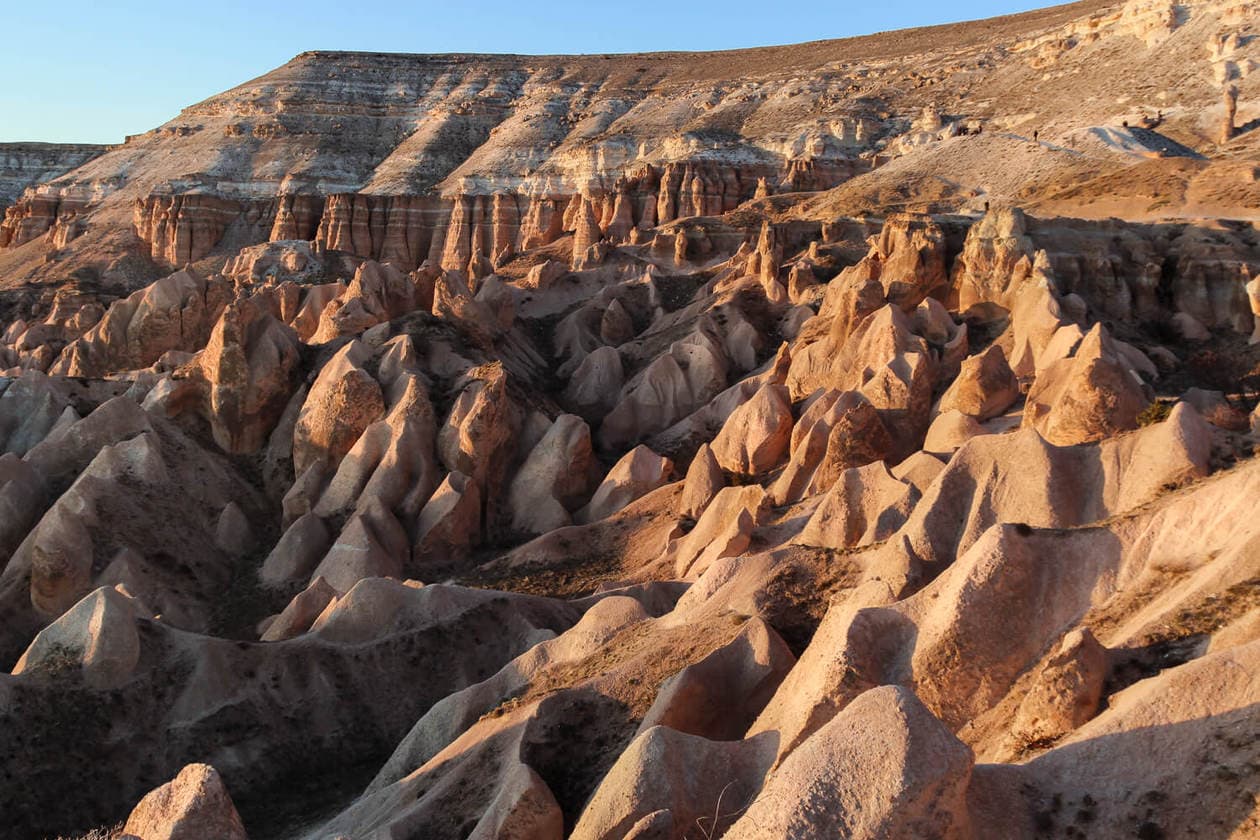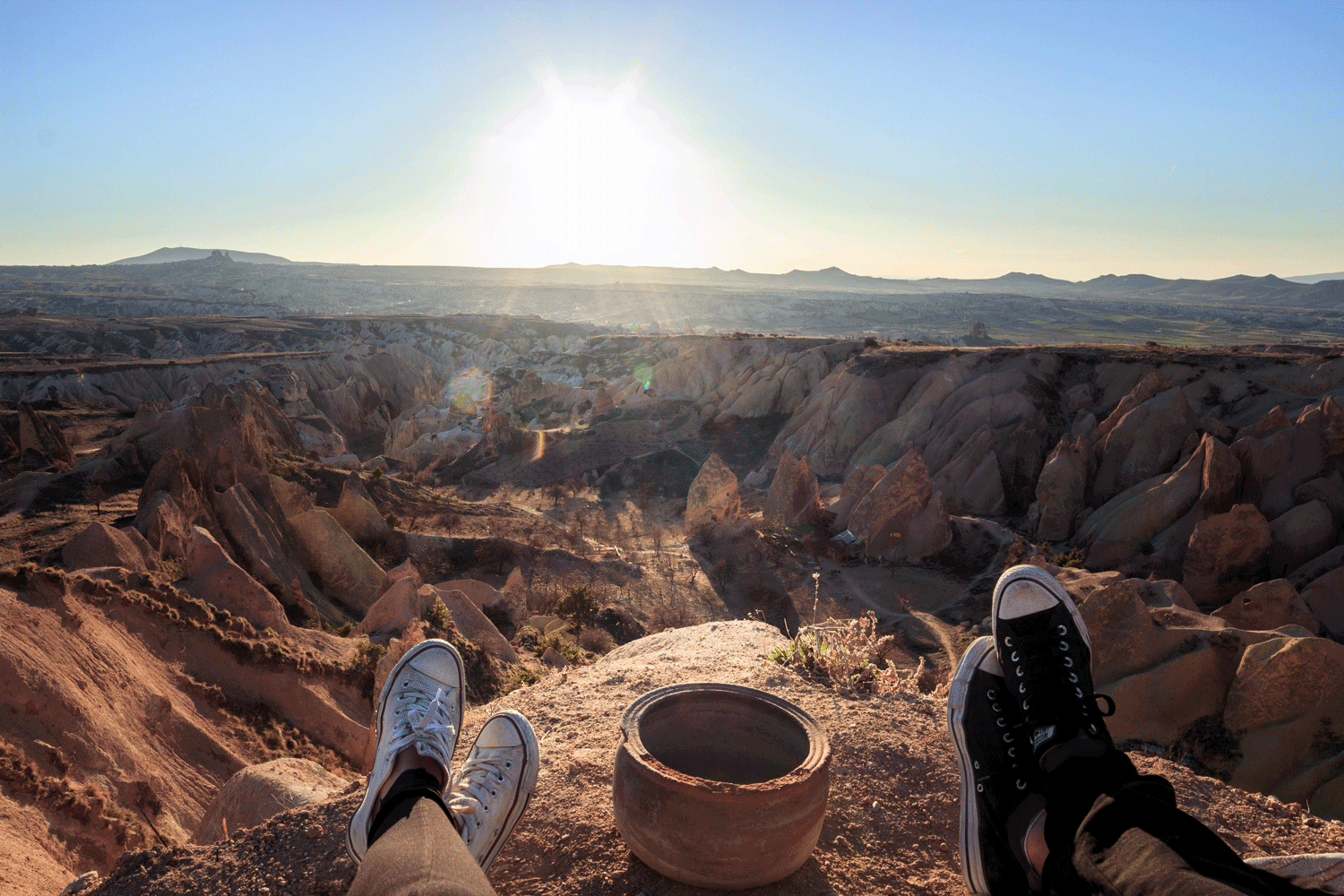 How to Get to Red Valley
Driving from Goreme:
The Red Valley Panorama Lookout is a 15 minute drive out of Goreme, near Ortahisar. From Bilal Eroglu Cd, turn Right on Muze Cd for 3km (1.9 miles) You'll pass the Goreme Open Air Museum. Turn left onto Nevesehir Urgup Yolu/D302 for 650meters (.4 miles) and then turn left on Dr. Zeliha Berksoy Blv. You'll drive down a long empty road with a guard station in the middle. It costs a few Turkish Lira to enter the park (2TL). There are multiple viewing points to watch the sunset, but this cafe is the first one you'll run into.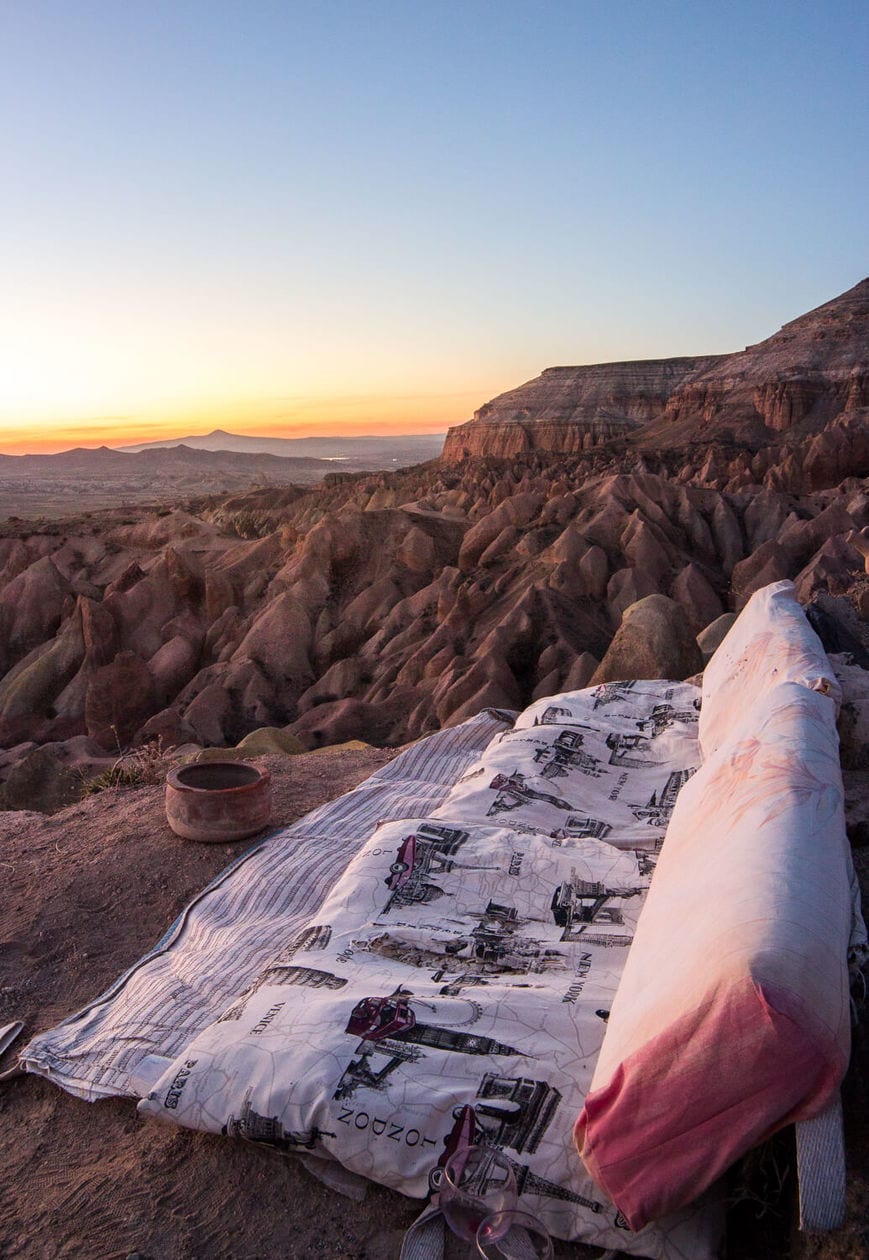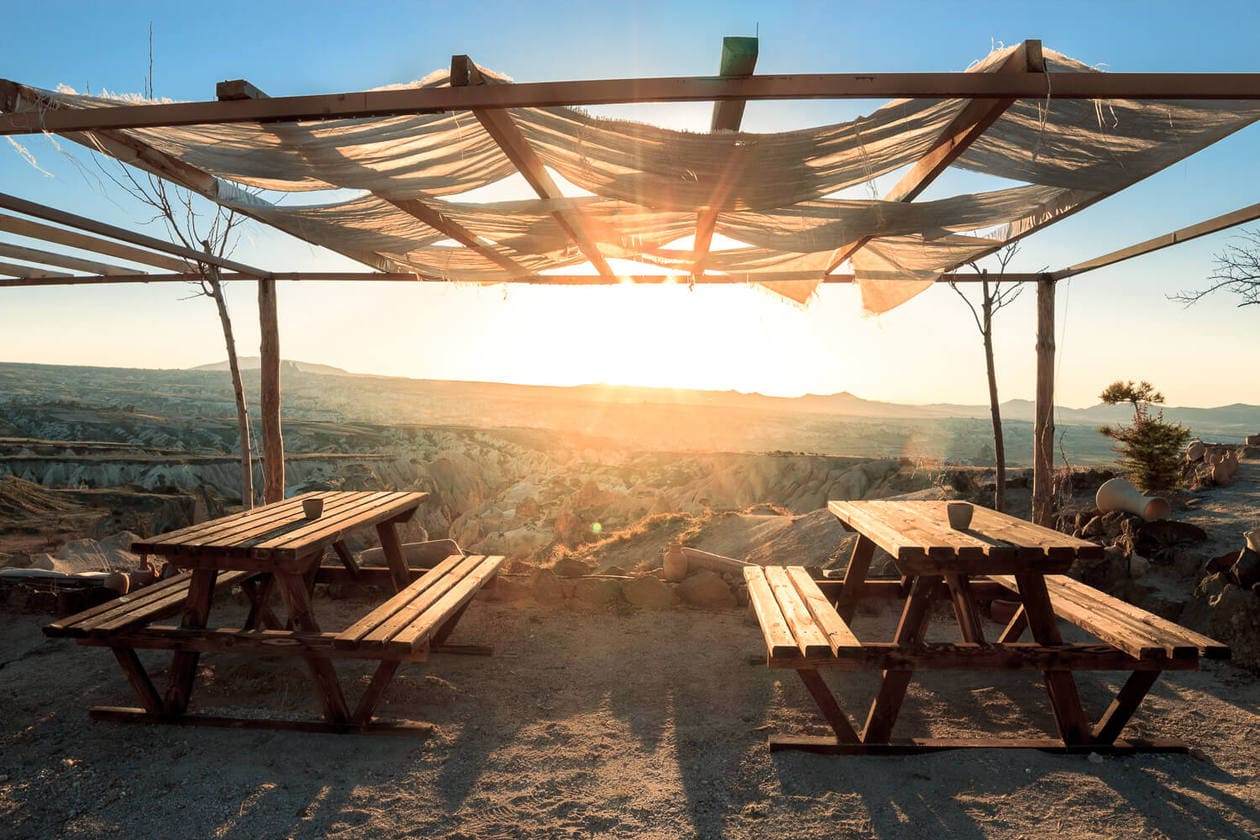 Walking from Goreme:
If don't have a car, the Red Valley is a somewhat difficult to get to. If you come to watch the sunset, keep in mind that you'll be walking back after dark.
You can take the same driving route but it's uphill most of the way, and you'll be walking on the side of a windy road alongside cars. You also have the option walk through the national park past Rose Valley to the Red Valley. It's best to ask your hotel for advice on the correct route. It takes about an hour to walk there and 45 minutes to walk back.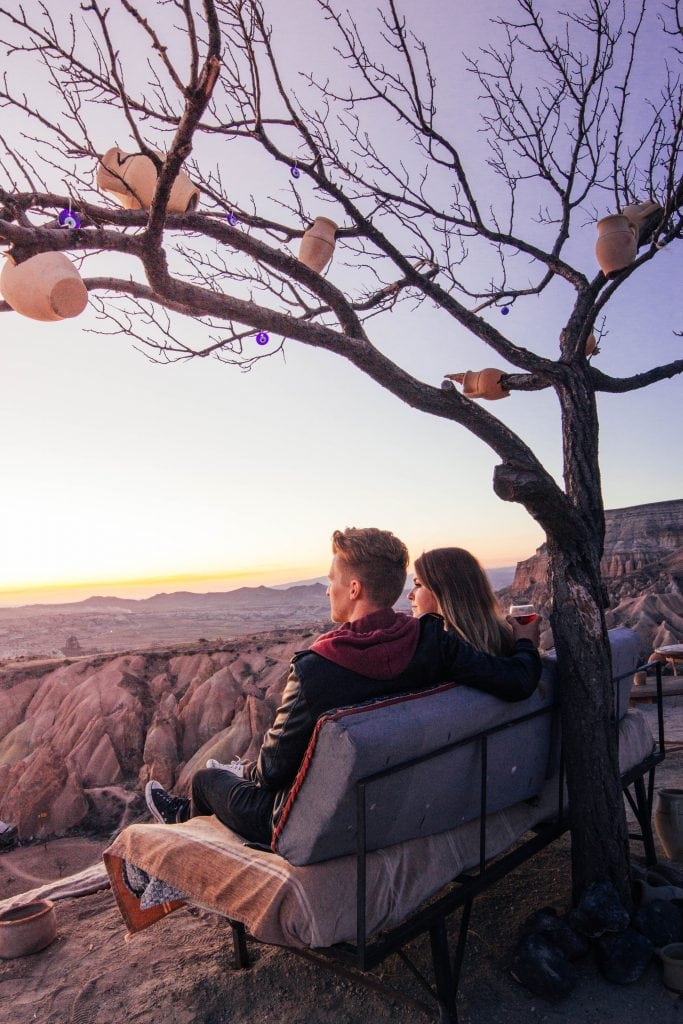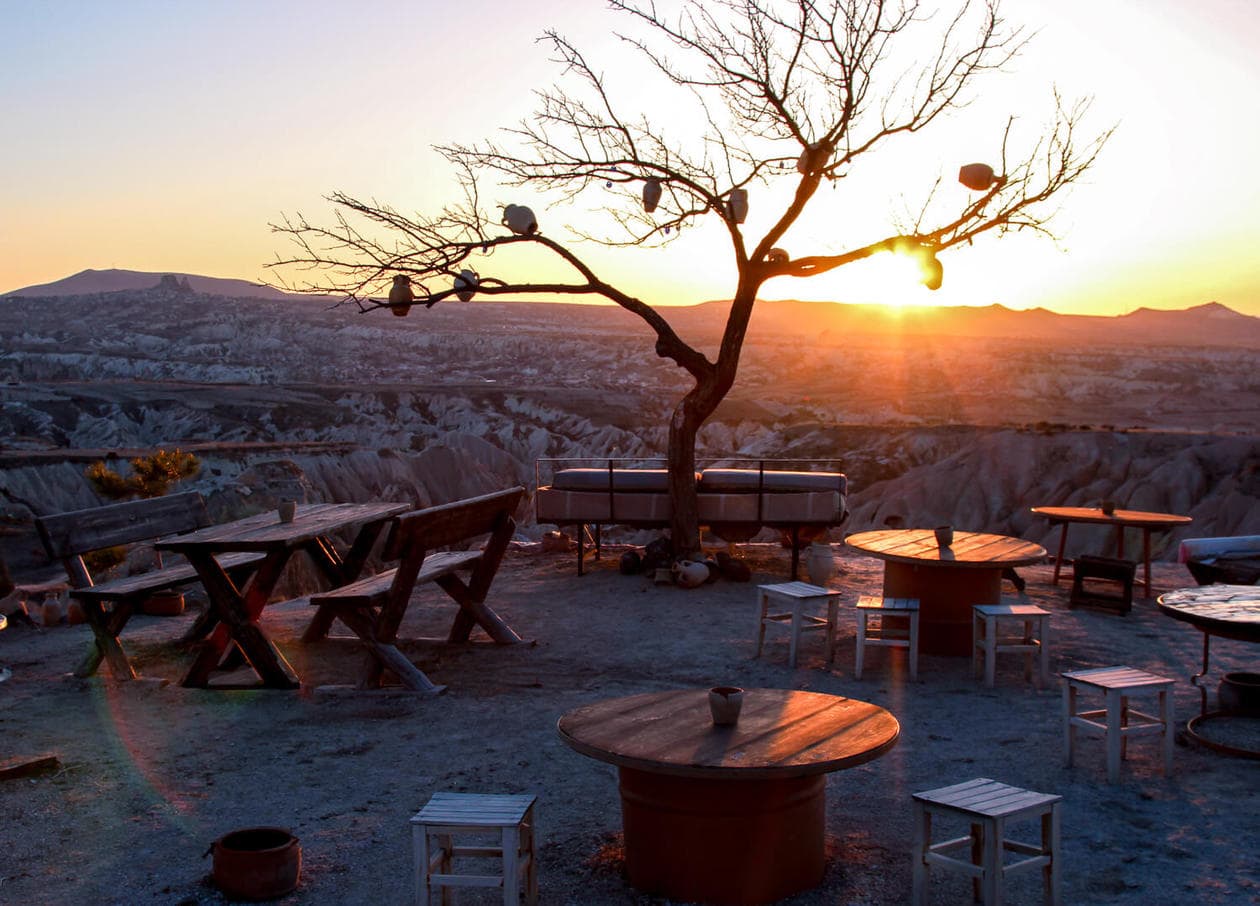 ---
PIN IT