During Nick's last European tour we had a few days to spend visiting Berlin in between his shows. Having only heard rave reviews about the city, we were excited to finally get a chance to see what the big fuss was about.
Lately, on these shorter trips we've been taking, I haven't been planning much until we get there. After arriving in Berlin, I realized that while this approach has worked out for us in smaller cities, I should've had a better plan for Berlin.
It was a little overwhelming! Keep reading for everything I wish I would've known, plus where to stay, what to eat and just some general good-to-know tips for visiting Berlin.
A FIRST TIMER'S GUIDE TO VISITING BERLIN // WHAT TO KNOW BEFORE YOU GO

HOW TO GET TO BERLIN CITY CENTER FROM THE AIRPORT
Tegel Airport to Berlin City Center
The fastest and cheapest way to city center from Tegel Airport is by using one of the Airport Express Busses. You can catch the busses outside of the terminal, they leave every 10 minutes. The journey takes around 35 minutes and costs €2.80.
For information on which Express bus to take click here 
Schonefeld Airport to Berlin City Center
The quickest and easiest way to get from Schonefeld Airport to the city center is by the Airport Express train.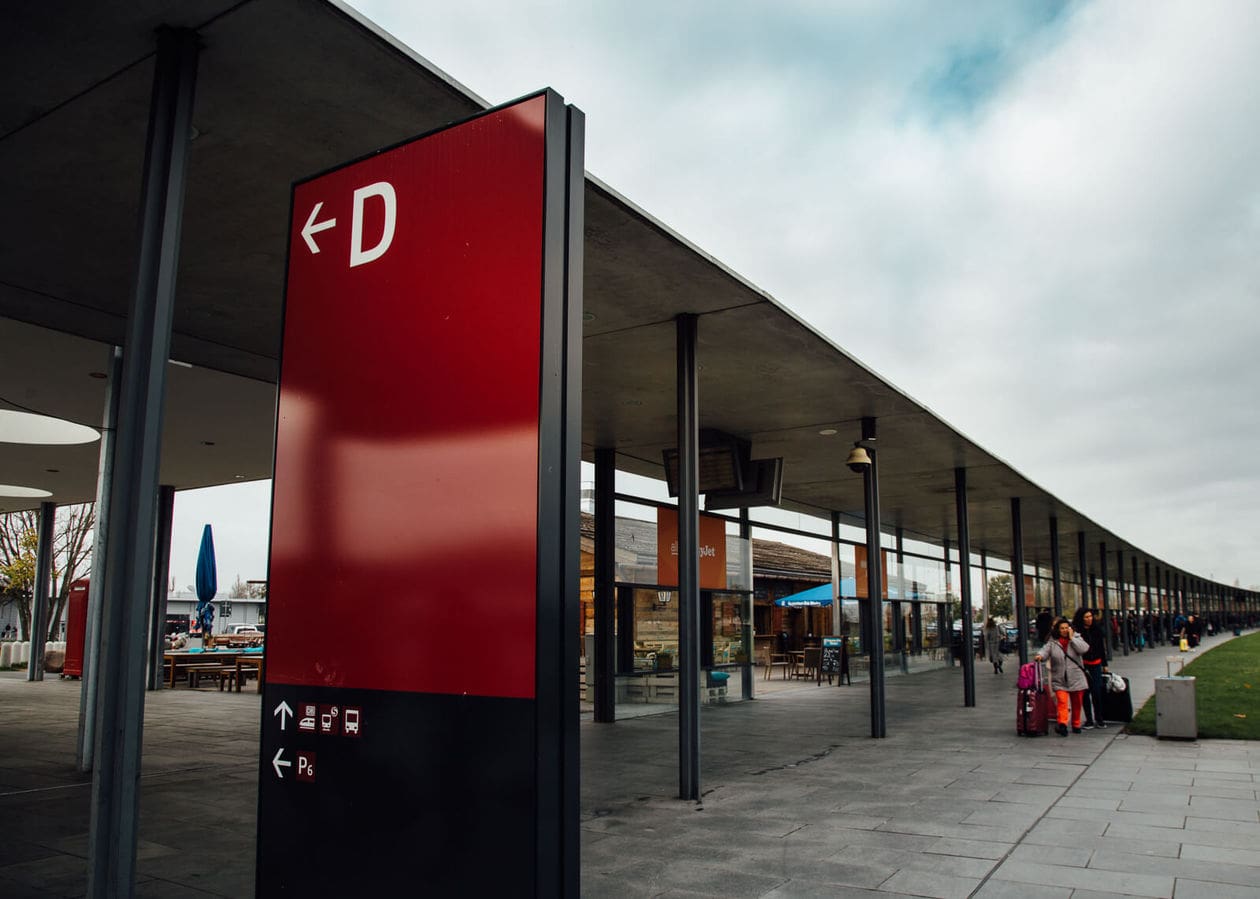 When you exit the airport you will see signs pointing down a long covered walkway toward the train station. You can buy your ticket in the station.
The Airport Express (RE7 and RB14) costs €3, it takes 28 minutes to reach Berlin's central train station (Hauptbahnhof) and trains run from 05:00am to 11pm. Make sure your ticket includes zone C.
MAKE YOUR REICHSTAG DOME RESERVATION IN ADVANCE
The Reichstag building is one of the top things to do while visiting Berlin and the glass dome on top of the building is a must see. Unfortunately, we didn't know you needed an advanced reservation and it was entirely booked during our trip.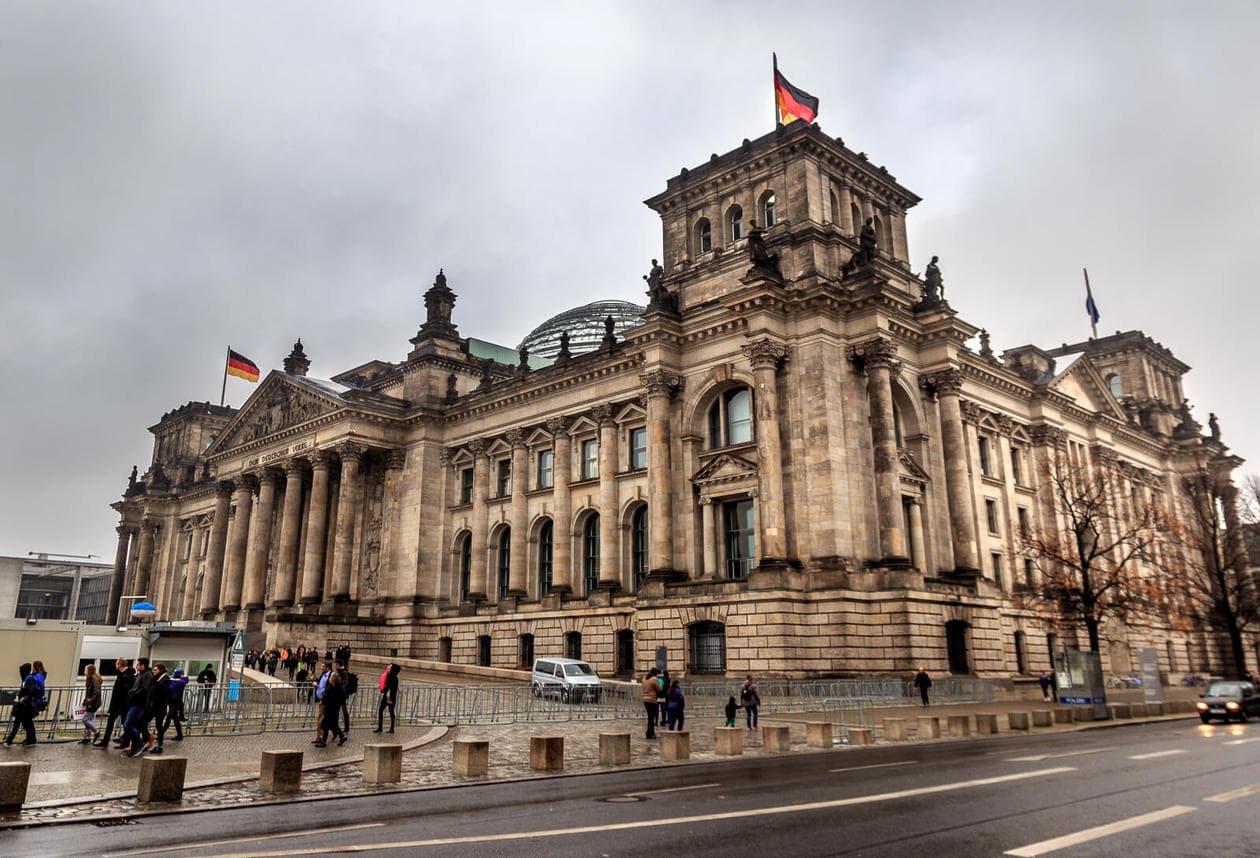 If you don't reserve in advance you can visit the Visitor's Center near the building to see if there are any open spots but they require you come in a minimum of two hours before your desired visit time. This method is inconvenient and uncertain, so it's better to just reserve online before your trip.
Admission is free. Click here to visit their official website.
Or click here to purchase the 2 hour tour including a visit to the dome. 
WHAT TO EAT & DRINK IN BERLIN
While you'll find popular German dishes (schnitzel, eisbein etc) in most restaurants, there are a few food items Berlin is especially known for that you might want to check out.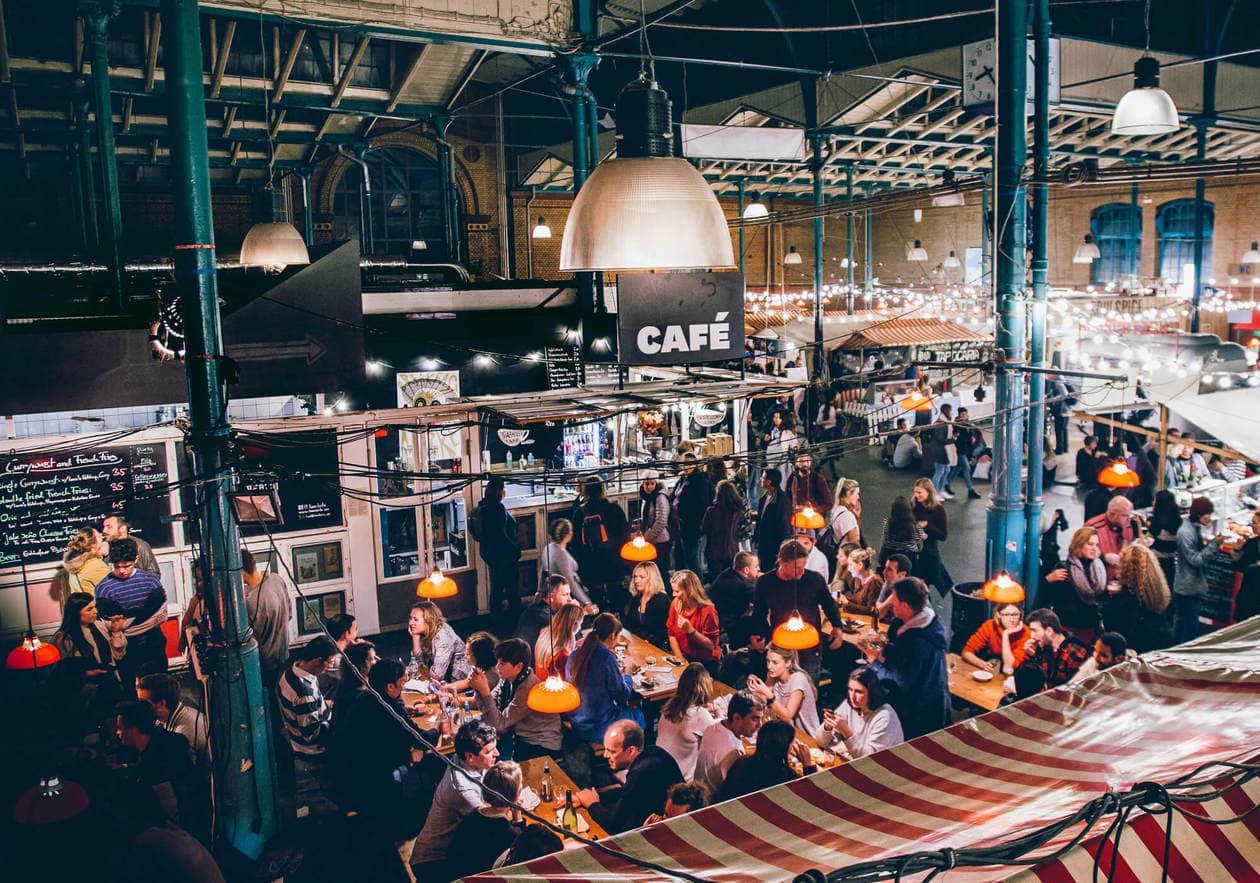 DONER KEBAB Berlin has a huge Turkish population resulting in more doner stands here than in Istanbul! The doner kebab is the #1 fast food in Berlin, and the busiest stall is Mustafas in Kruezebeg. Expect a long line (up to an hour wait!) but €2.90 kebabs.
CURRYWURST Garnering just as much love as doner kebabs, currywurst is another mega popular street food favorite. It's made out of pork sausage with sweet curry ketchup and a pinch of curry spice on top. The most legendary currywurst stalls in Berlin are Curry 36 in Kreuzeberg and Konnopke in Prenzlauer Berg.
BERLINER A Berliner Pfannkuchen is a traditional german pastry which is basically a jelly filled donut. They usually come with icing or powdered sugar on top.
VEGAN FOOD Berlin was named Vegan Capital of the World by Happy Cow in 2017. The city has 471 restaurants that cater to vegans as well as the largest vegan grocery store chain, Veganz.

BERLINER WEISS A lightly sour, low alcohol beer usually served with a shot of syrup. Berliner Weiss is a popular summer drink.
---
RELATED POST: STREET FOOD THURSDAY AT MARKETHALLE NEUN IN BERLIN
---
GO DURING THE SUMMER
Everyone I've ever met who's been to Berlin loves it. Unfortunately for us, it just didn't click and we were left wondering what we did wrong.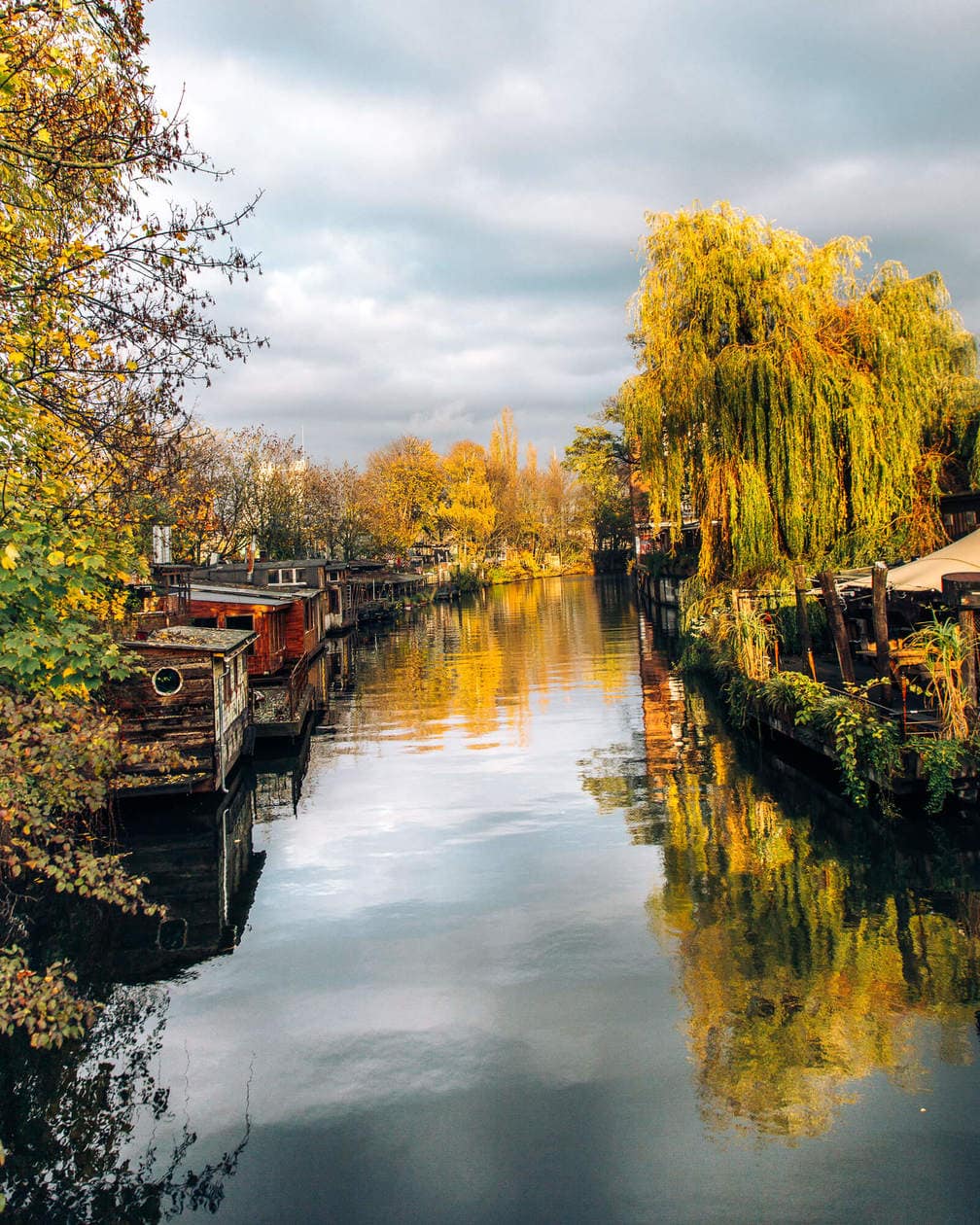 I'm certain that the weather was responsible for our mixed feelings. Most of the things we wanted to do were closed and we were constantly being forced inside due to the rain.
It's my fault for trying make beer gardens and outdoor clubs happen in the rain but I'm from California and sometimes I forget the rest of the world has to deal with seasons. If possible, go during the warmer months. Or, unlike me, just make a more weather suitable itinerary. 🙂
WATCH FOR CYCLISTS
There are a lot of bicycles in Berlin and on the walkways, the road is divided into 2 sections. One side for pedestrians and one for cyclists. If it's your first time visiting Berlin, it's easy to wander onto the wrong path.
Most cyclists will ring their bell if they're coming up behind you, but it's best to stay aware and off the bike lane.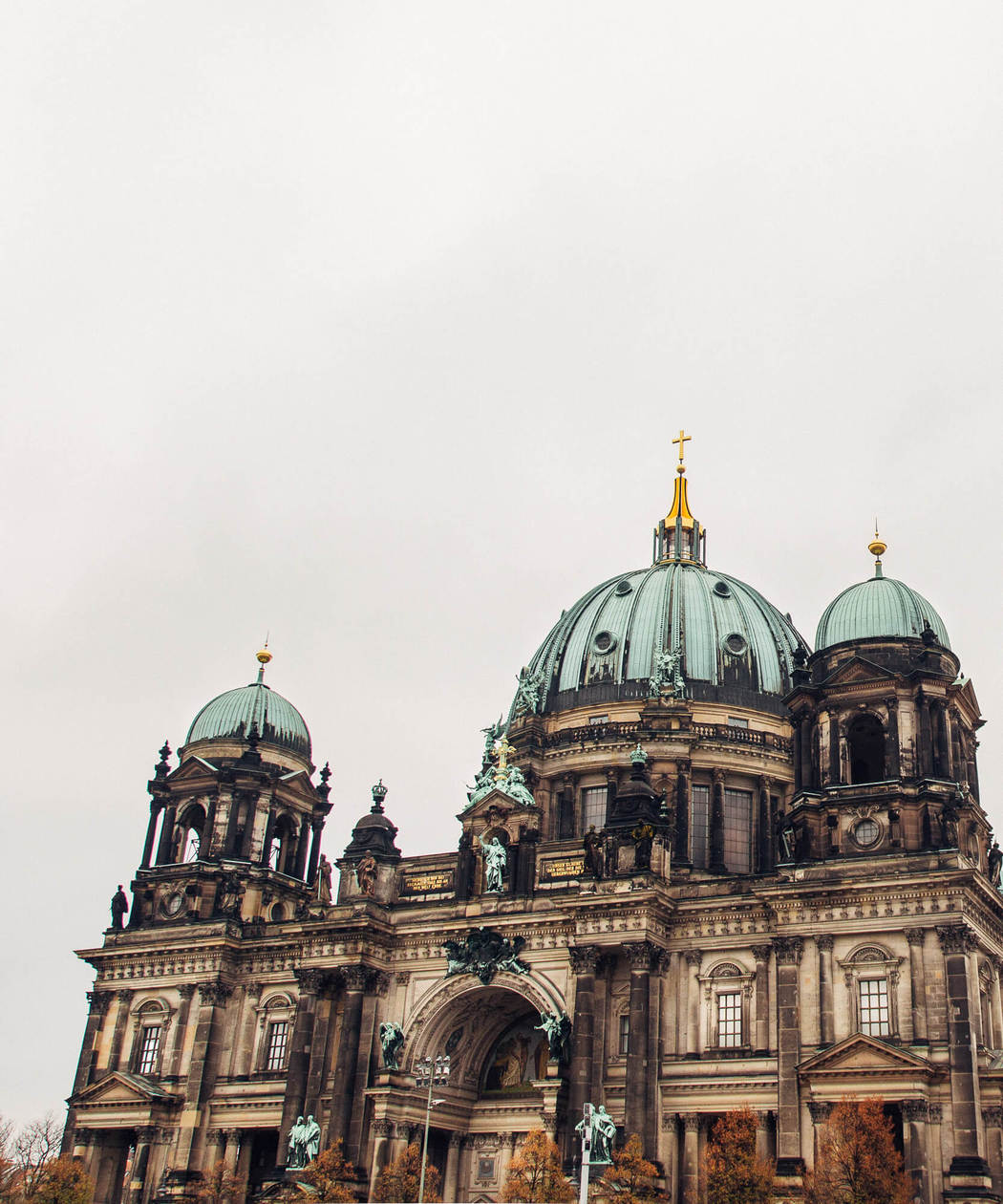 VALIDATE YOUR TRANSPORTATION TICKETS BEFORE YOU BOARD
After purchasing a ticket for the bus or metro, you'll need to validate it before you start your journey. Validation machines are located on the platforms and in busses. Occasionally plainclothes ticket inspectors will check validations so it's better to be safe than sorry.
If you have purchased a day pass, you only need to validate your ticket the first time you use it.

BUY A PUBLIC TRANSPORTATION DAY PASS
Berlin is a huge city and chances are you'll find yourself on the U-Bhan quite a bit. Single journey tickets cost €2.80 or you can buy a day pass for €7.70.
Day passes are good for all public transportation in Berlin (S-Bahn, U-Bahn, buses, trams and ferries) and include up to 3 children (ages 6-14).
Just note that the Berlin travel day passes are not valid for 24 hours, and they expire at 3am.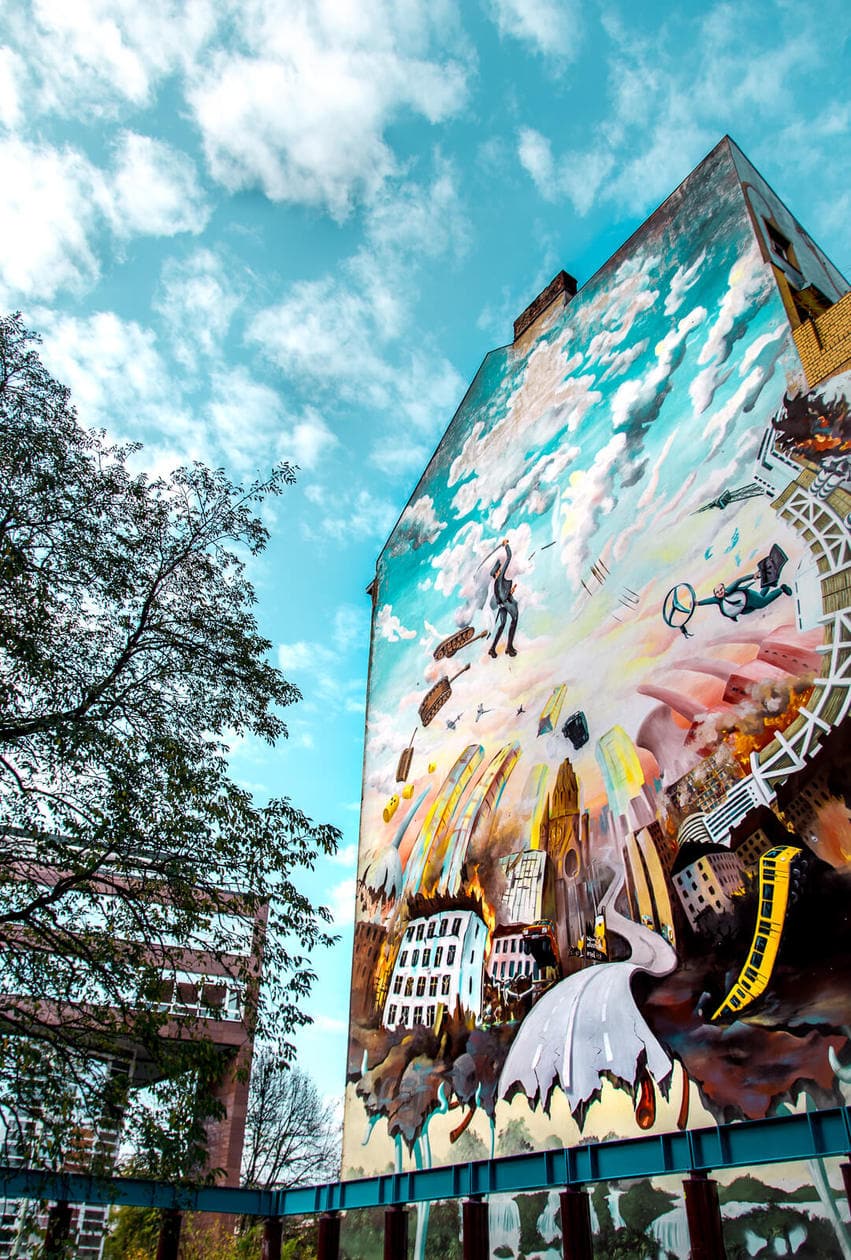 POWER SOCKETS & VOLTAGE
In Germany standard voltage is 230V and frequency is 50HZ and they use type F power sockets.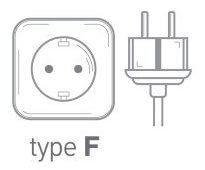 You will need a voltage converter if your country's standard voltage is 100V – 127 V (US, Canada & most of South America). You don't need a voltage converter if your country's voltage is between 200V-240V (most of Europe, UK, Australia, Africa).
BERLIN IS NOT BAVARIA
I feel like this is probably common knowledge to most people, but it wasn't to us..
In 2016, we visited Munich and vibed hard with Bavaria's beer culture. We just assumed the entire country got down like that, leaving us a little disappointed in Berlin.
After an inauthentic visit to Hofbrauhaus Berlin we immediately realized our mistake. It was like going to Las Vegas and expecting to see the real Eiffel Tower..
---
RELATED POST: HOFBRAUHAUS MUNICH // THE POPULAR BEER HALL'S DARK PAST
---
So don't be like us. Instead, immerse yourself in what Berlin has to offer, which is arguably some of the best nightlife in the world.
THE COLORED PIPES
This isn't imperative information but you might find yourself wondering what the colorful pipes are snaking throughout the city.
Groundwater in Berlin is located just 2 meters (6.5 ft) under the city surface. To eliminate city flooding, the pipes pump water from the ground and transport it to the canals.

TIPPING IN BERLIN
As a traveler from the US (where we're expected to tip for everything), I'm always researching tipping in other countries. While visiting Berlin, we discovered that while the tipping culture is much more lax, on average, you still tip the same people.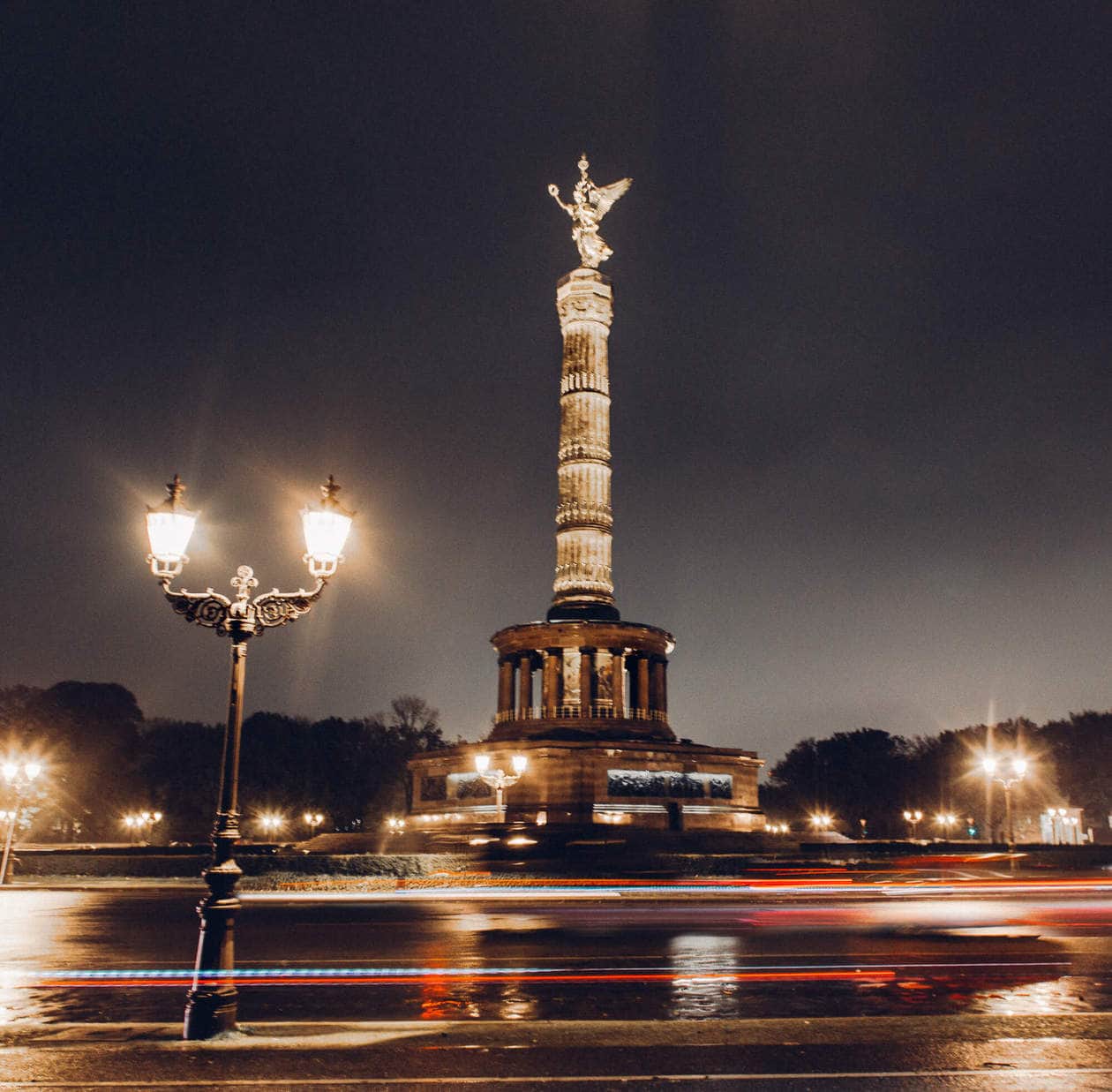 RESTAURANTS In restaurants a service charge will be added to your bill but tipping is still expected. 10%-15% is common.
BARTENDERS Round up to the nearest Euro.
HOTELS It is common to tip the porter €1-2 per bag and the housekeepers €2-3 per day.
TAXIS Round up to the nearest Euro on short trips. On long trips, add a Euro or two.
BOTTLE DEPOSITS
In bars, you might find yourself paying a bottle deposit when you order a beer. Get your money back by returning your card/token before you leave.
THE BERLIN WELCOME CARD
If you will be in Berlin for several days and plan on doing a lot of sightseeing, you might want to consider The Berlin Welcome Card. It offers free transportation during your stay and also discounted (25%-50%) admission to many of the museums, attractions, restaurants and tours.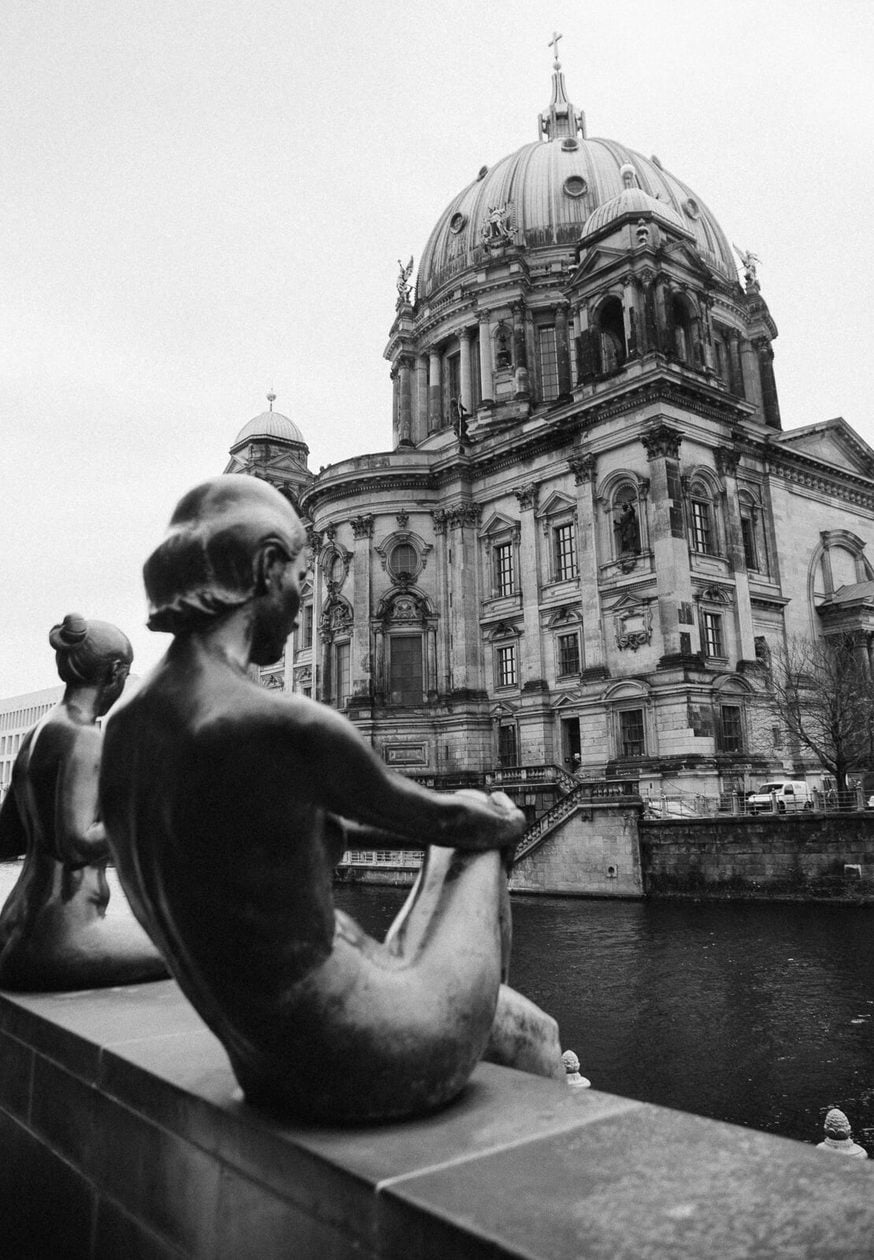 What you plan to do in Berlin will determine whether or not the Berlin Welcome card will be worth the money for you. Make sure to line up your itinerary with their discounted offers before buying, just to be sure.
For more information about The Berlin Welcome Card click here. 
BRUSH UP ON SOME HISTORY
A first timer's visit is not complete without paying homage to Berlin's turbulent history. This city has been through it, and the evidence is still here for everyone to see.
Whether you seek out WWII sites, or are more interested in the Cold War, it's a good idea to do a bit of historical research before visiting Berlin. It'll make everything a lot more impactful. Promise.
---
RELATED POSTS:
THE EAST SIDE GALLERY // A BEGINNER'S GUIDE TO THE BERLIN WALL
CHECKPOINT CHARLIE // THE COLD WAR IN BERLIN
---

THE MUSEUM PASS
Berlin has over 170 museums. If you're into this, check out the Museum Pass. It's €29 and includes free admission to 30+ museums over the course of 3 days.
For more information about the Museum Pass click here.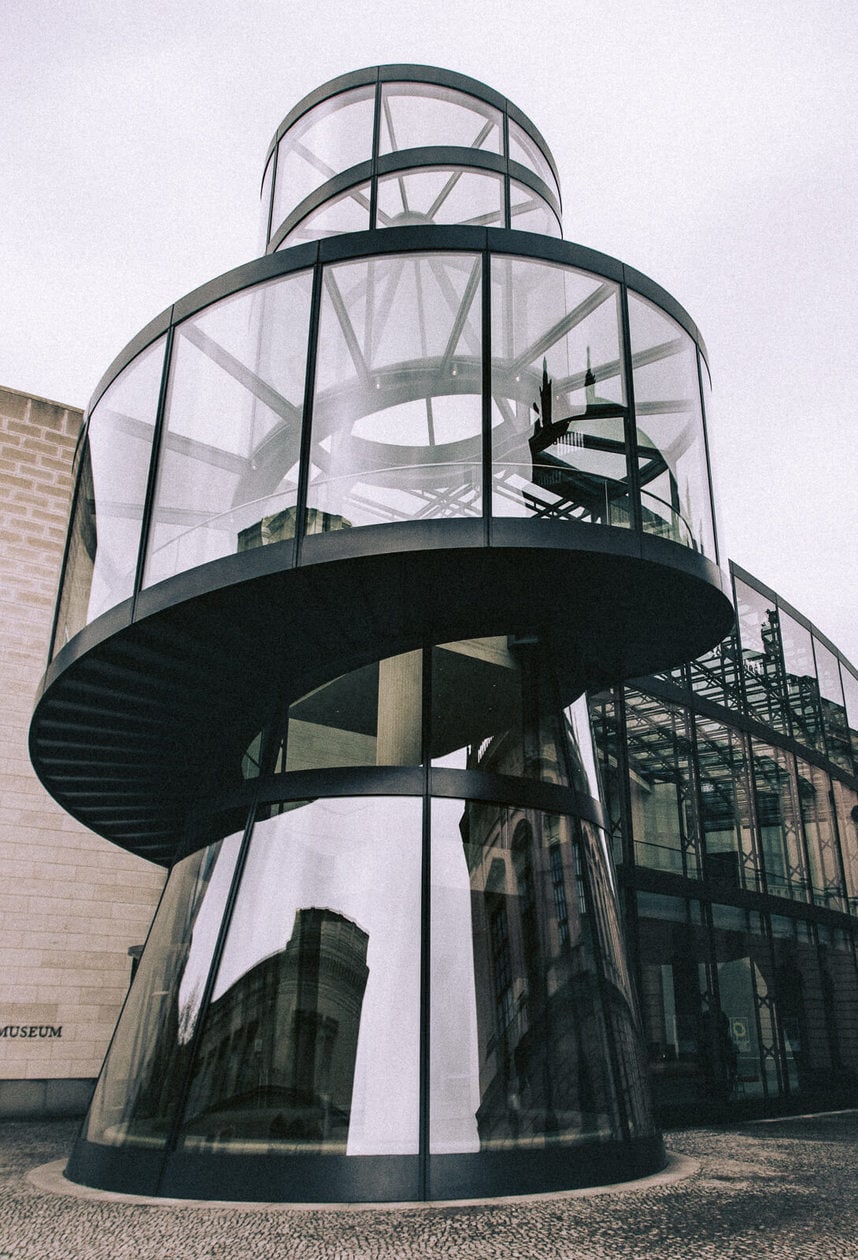 A FIRST TIMER'S GUIDE TO VISITING BERLIN // WHERE TO STAY
BUDGET €
HUETTENPALAST How adorable is this? At the retro-themed hotel, Huettenpalast, guests sleep in (indoor) caravans or wooden cabins.
For Huettenpalast Information & Booking Click Here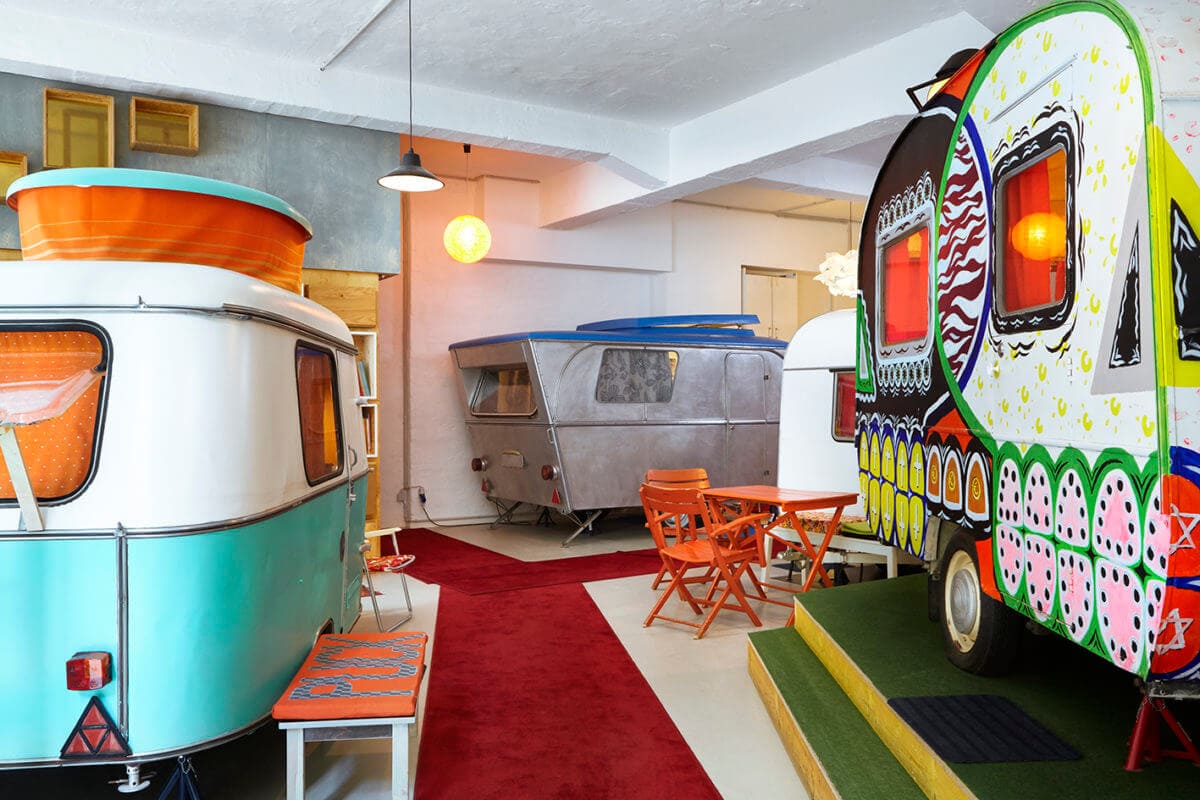 OSTEL DDR HOSTEL/HOTEL is located in the central Mitte district and takes guests back in time to East Berlin's former communist days. The rooms are decorated in authentic 1970's East German style with original GDR furniture.
 For Ostel DDR Information & Booking Click Here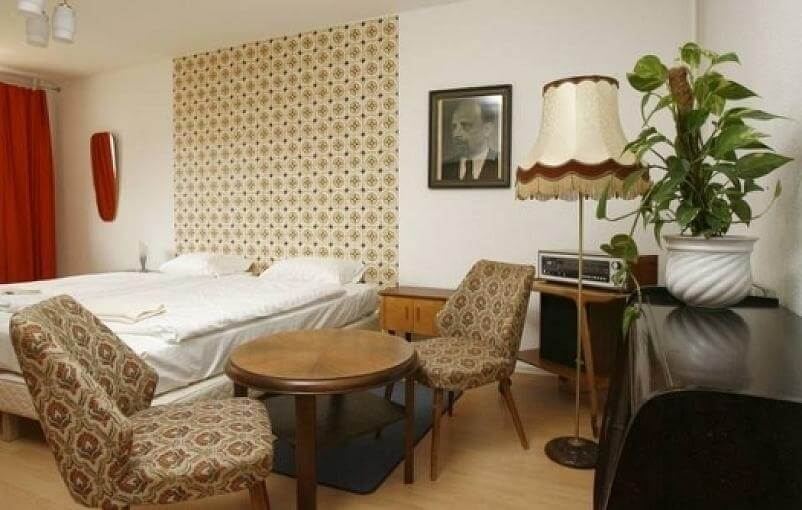 MID-RANGE €€
BIKINI BERLIN is a stylish, urban jungle hotel located in the city center complete with a hammock lounge, rooftop terrace and free mini car & bicycle rentals.
Bikini Berlin Info & Booking Click Here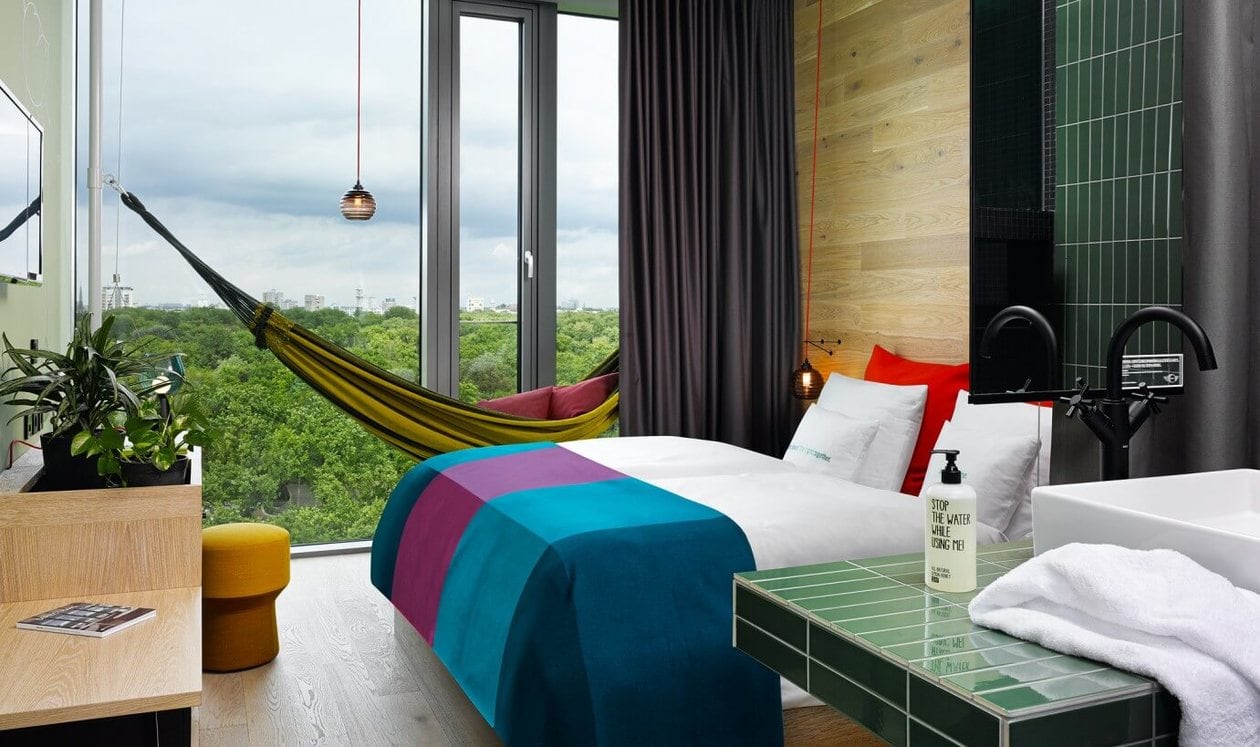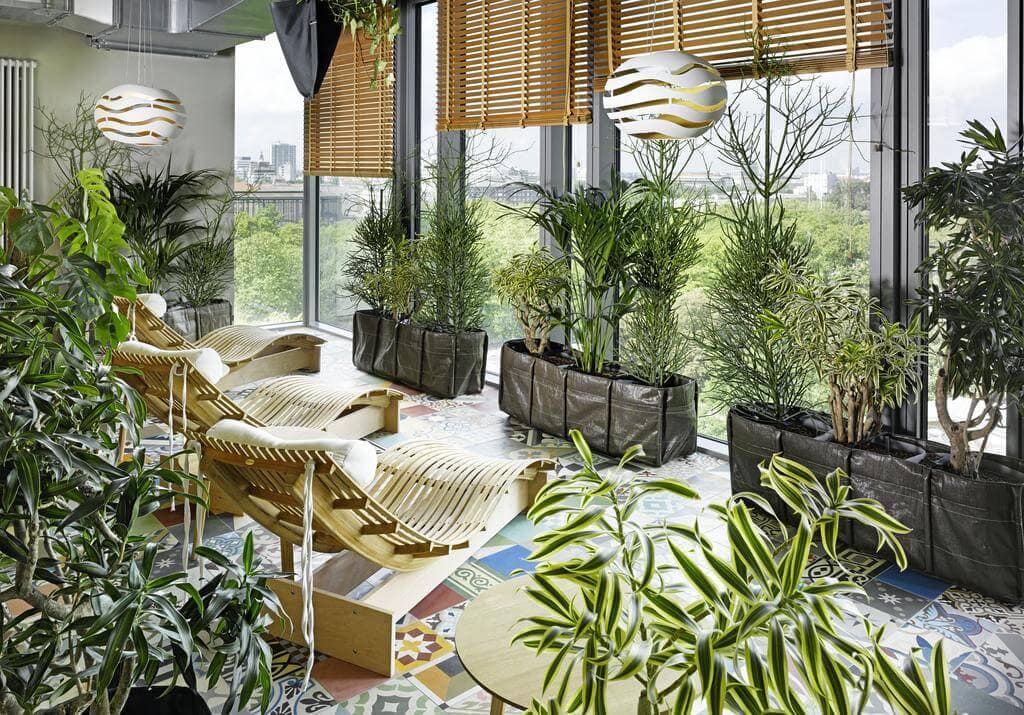 NHOW HOTEL Europe's first music themed hotel with a futuristic, very pink design. Nhow offers guests professional recording studios and guitars are available on the room service menu.
Nhow Hotel Booking & Information Click Here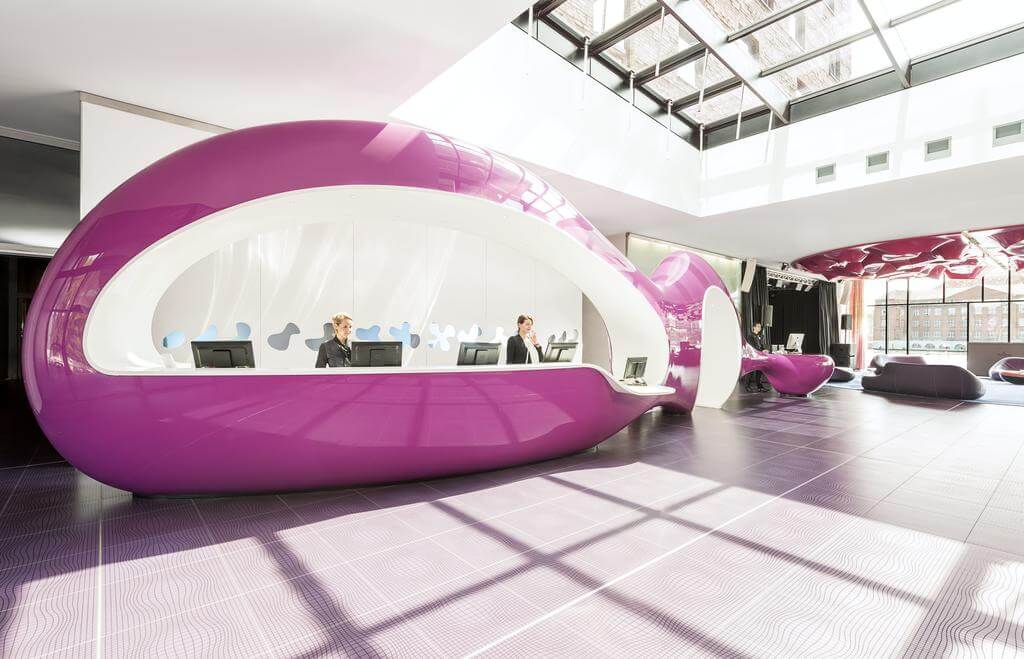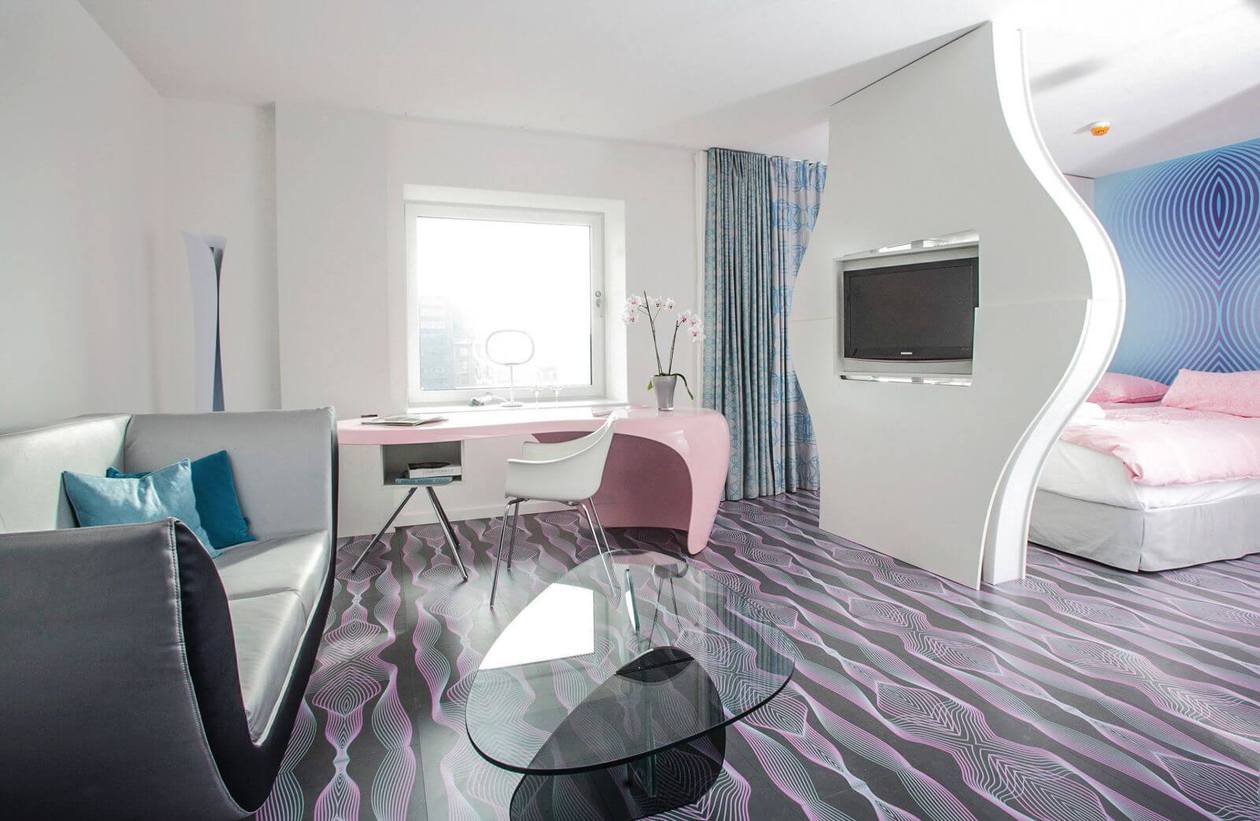 LUXURY €€€
PATRICK HELLMANN SCHLOSSHOTEL is a luxury boutique hotel in the prestigious Grunewald district. It was once a former mansion built in 1914, and when it was turned into a hotel, Karl Lagerfeld exclusively designed the stylish interiors.
For Patrick Hellmann Schlosshotel Booking & Info Click Here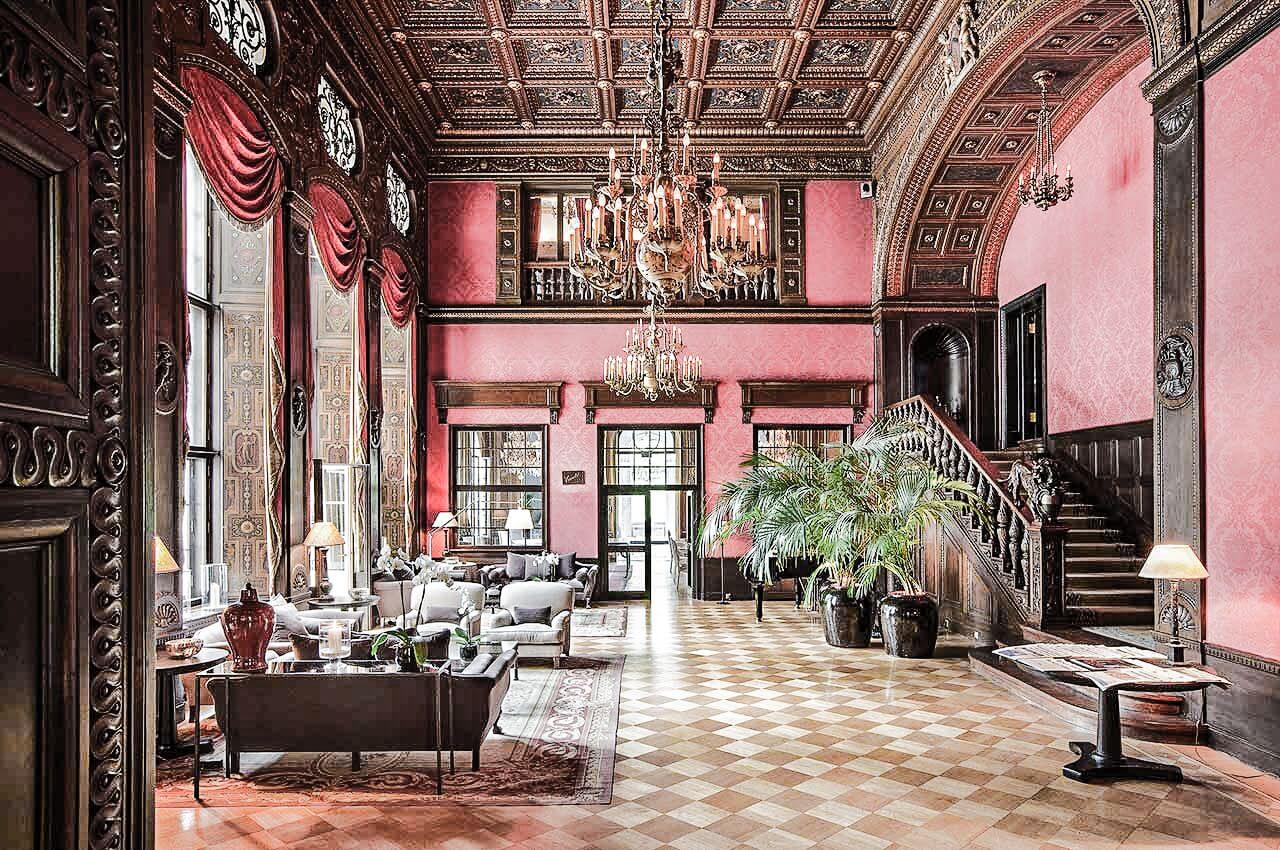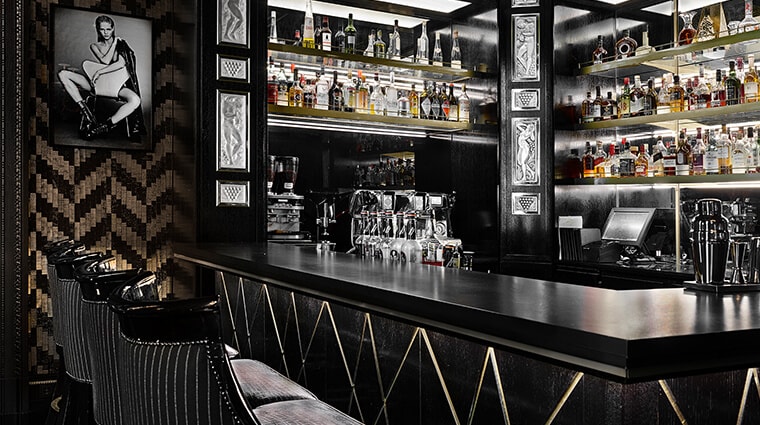 HOTEL ADLON is one of Berlin's most luxurious hotels with Old Europe vibes and an excellent location (next to the Brandenburg Gate).
Famous guests include Albert Einstein, Her Majesty the Queen, and who could forget when Michael Jackson dangled his baby out of the hotel's window when he was visiting Berlin in 2002.
For Hotel Adlon Booking & Info Click Here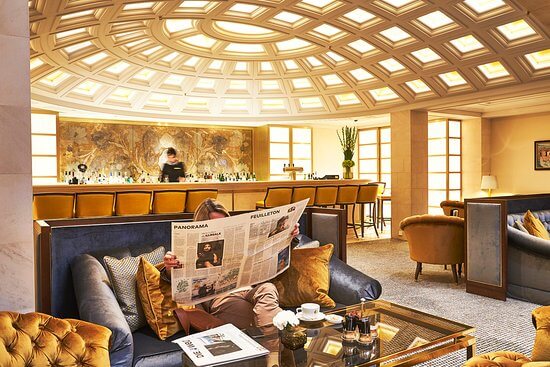 Do you have any Berlin travel tips to add for first timers? Leave them in the comments!
---
PIN IT // A FIRST TIMER'S GUIDE TO VISITING BERLIN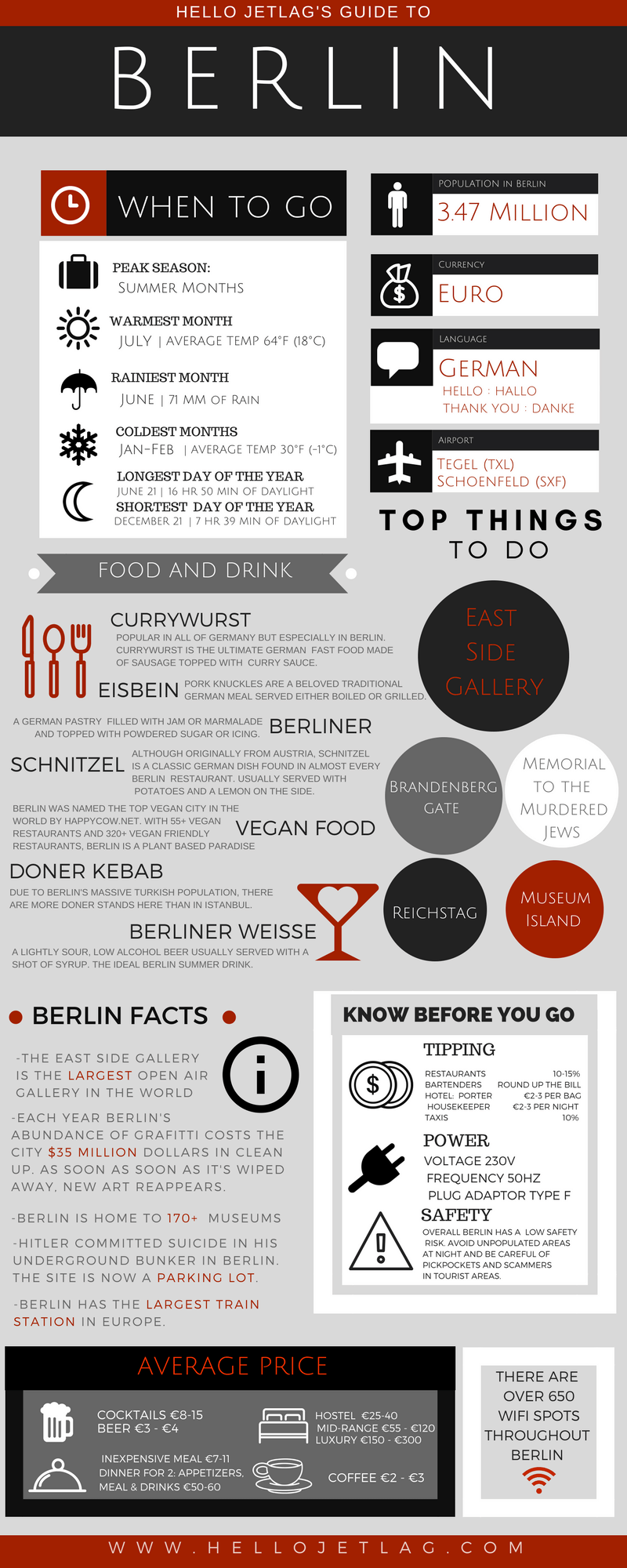 Disclaimer: This post is not sponsored. Some of the links in this post are affiliate which means if you click them and buy something from the site, I receive a small commission (at no cost to you).