Today we set out for Termessos, the ruins of an ancient city which sits over 3,000 feet up Solymos mountain. You can get here pretty easily with public transportation but we still had our rental car and it was quicker and easier for us to drive.
If you decide to take public transportation, know that the busses will drop you off at the bottom of the mountain. You have to either take a taxi up to the car park or hitch hike. We didn't know this and passed two guys hitchhiking at the bottom. About 20 minutes into our journey up the mountain, we started to feel really bad. It probably took them over 2 hours to walk up.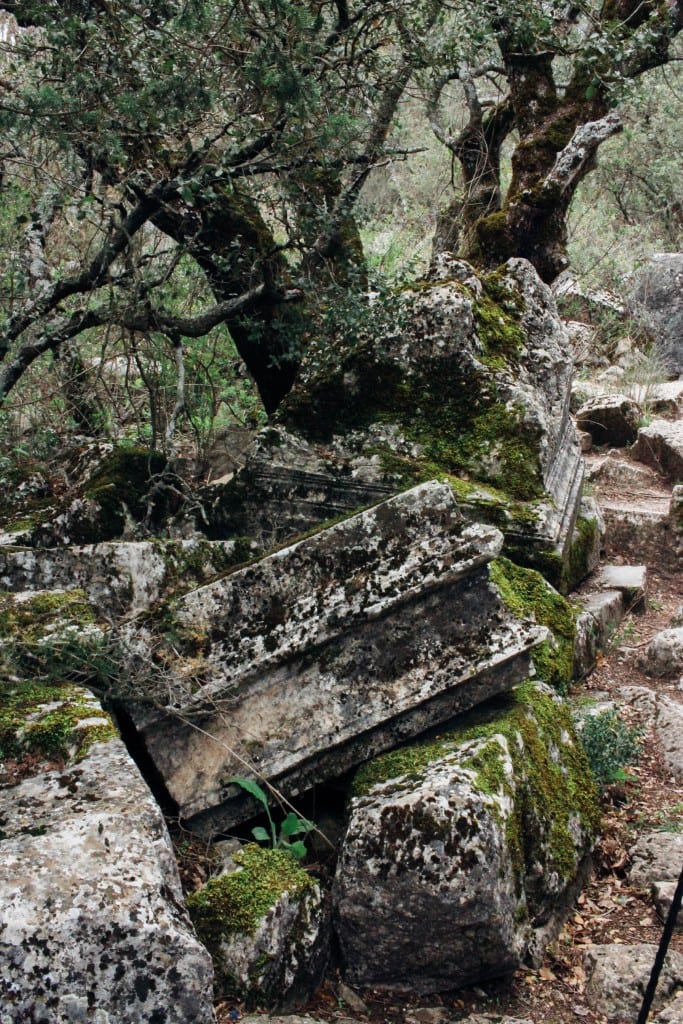 When you reach the car park, you have to walk the rest of the way to reach the ruins. I heard that it's a moderately strenuous hike but fine for people in pretty good shape. Since this is also what I read about the hike to Machu Picchu, I was terrified. That hike almost killed me (read about it here).
Turns out, the hike to Termessos actually wasn't bad at all. It's steep in some areas, and you literally have to climb over ruins in other parts, but all in all it was fun. And nothing like the hike to Machu Picchu.
You start to hit some of the ruins about 15-20 minutes up, and they are insane. The city is mostly scattered rubble of what used to be buildings, but it's completely untouched. There's also no real path, so you can climb anywhere into the debris and explore. Some of the pieces had inscribed writing on them. There were  parts of the city that are underground which was really mind blowing to see. Every building was labeled so it gave us a visual of what was once the Hamam (bath house), temples, the main square and the cemeteries.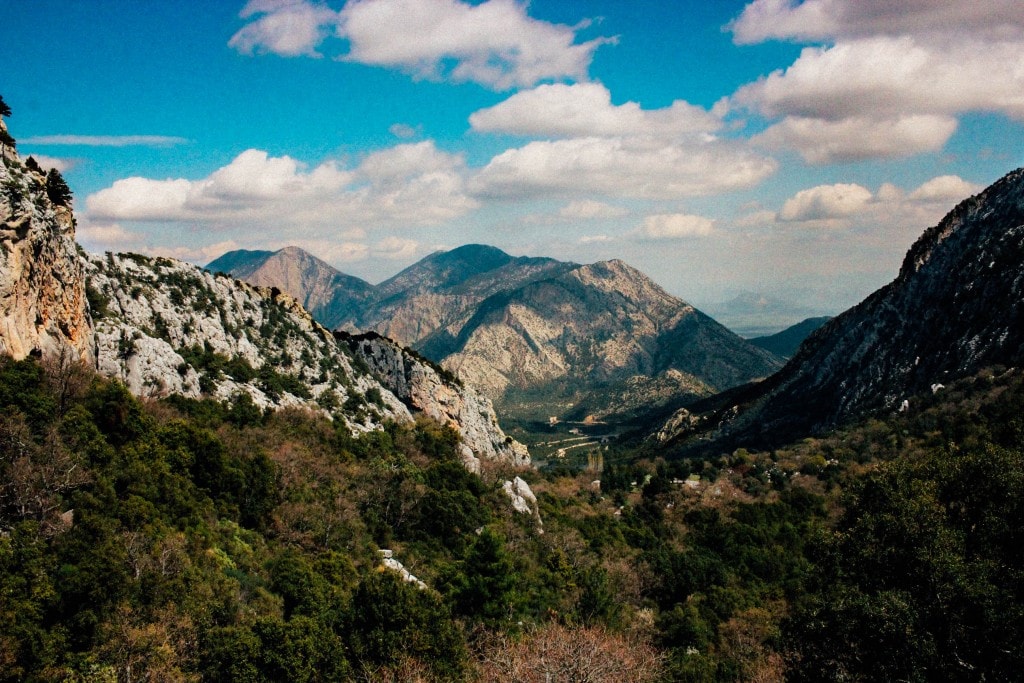 The theater is the most popular area in Termessos. The scenery was breathtaking and just like the rest of the area, totally untouched. We spent a few hours walking around this part, looking at the view and imagining what it could have been like when it was actually a thriving city.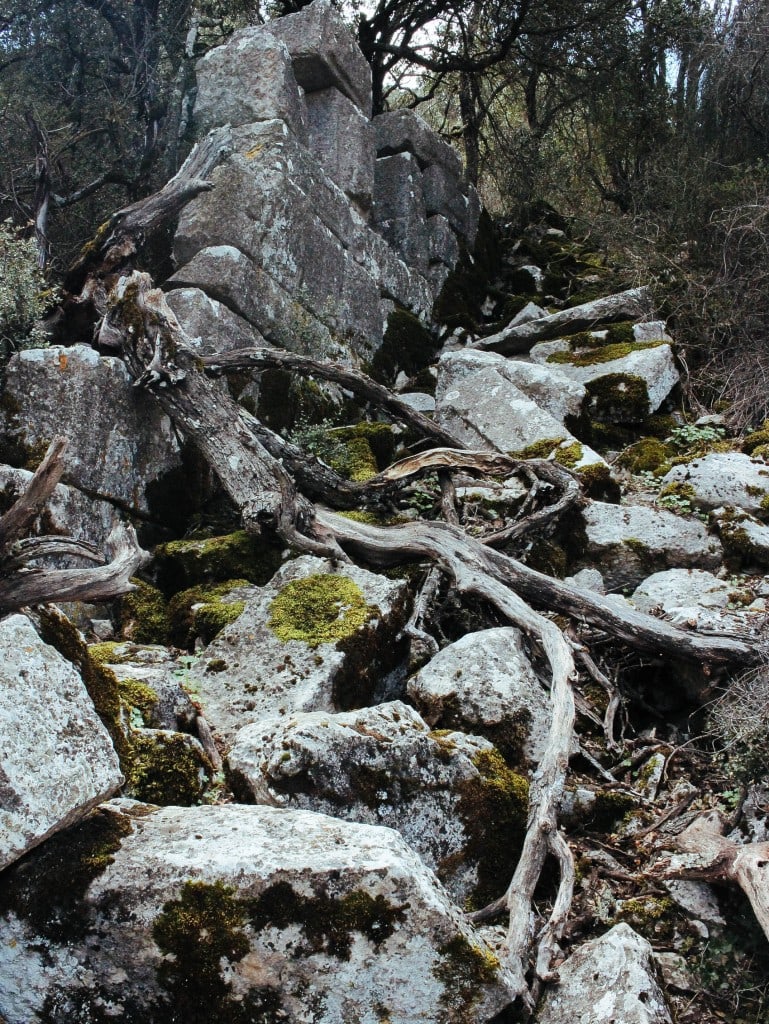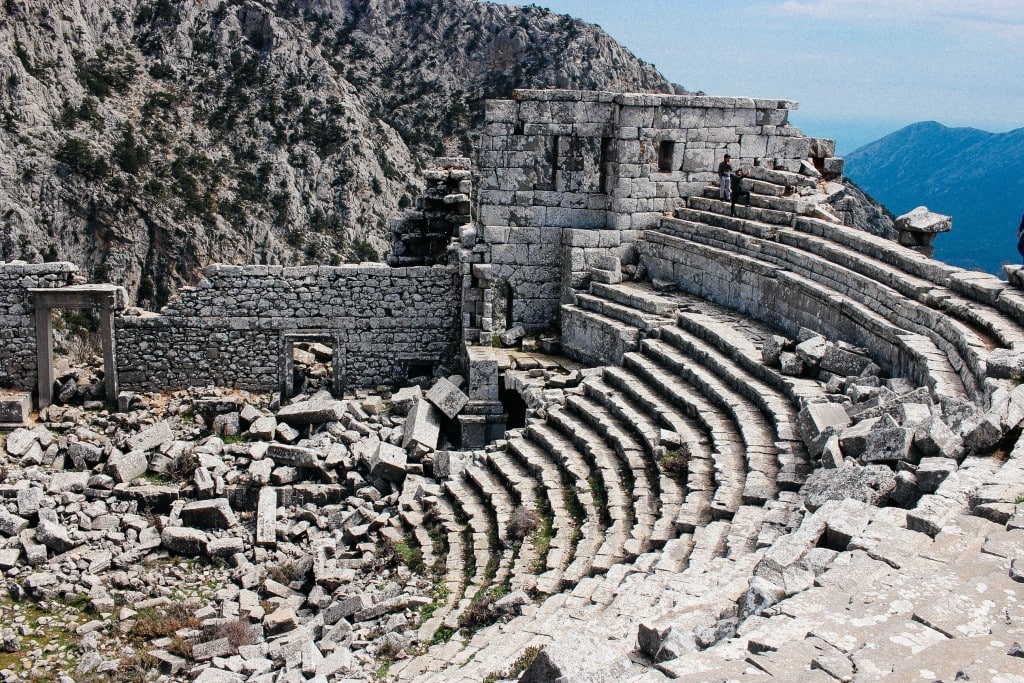 Renting a Car in Atalya
If you are driving to Termessos from Antalya, it's pretty self explanatory. We saved an offline Google Map on our phone which got us there extremely easily. If you stay on the D650, and follow signs to Burder, you will eventually hit Termessos signs and those will direct you to the bottom of the mountain.
We were nervous to rent a car in Antalya but driving here was actually a lot more mellow than we thought it would be. We do live in Los Angeles though, so we have experience driving alongside crazy people. The only thing to be mindful of is that a lot of cars drive in the middle of the lanes, and blinkers are more of an indication that they are getting over, rather than a request do so.  If you stay aware of what everyone around you is doing, you'll have no problem. It was also nice that the areas we wanted to see (Termessos, Karain Cave, Perge and Kursunlu Waterfalls) were outside of the city center and there were very few cars to worry about during the majority of our drives.