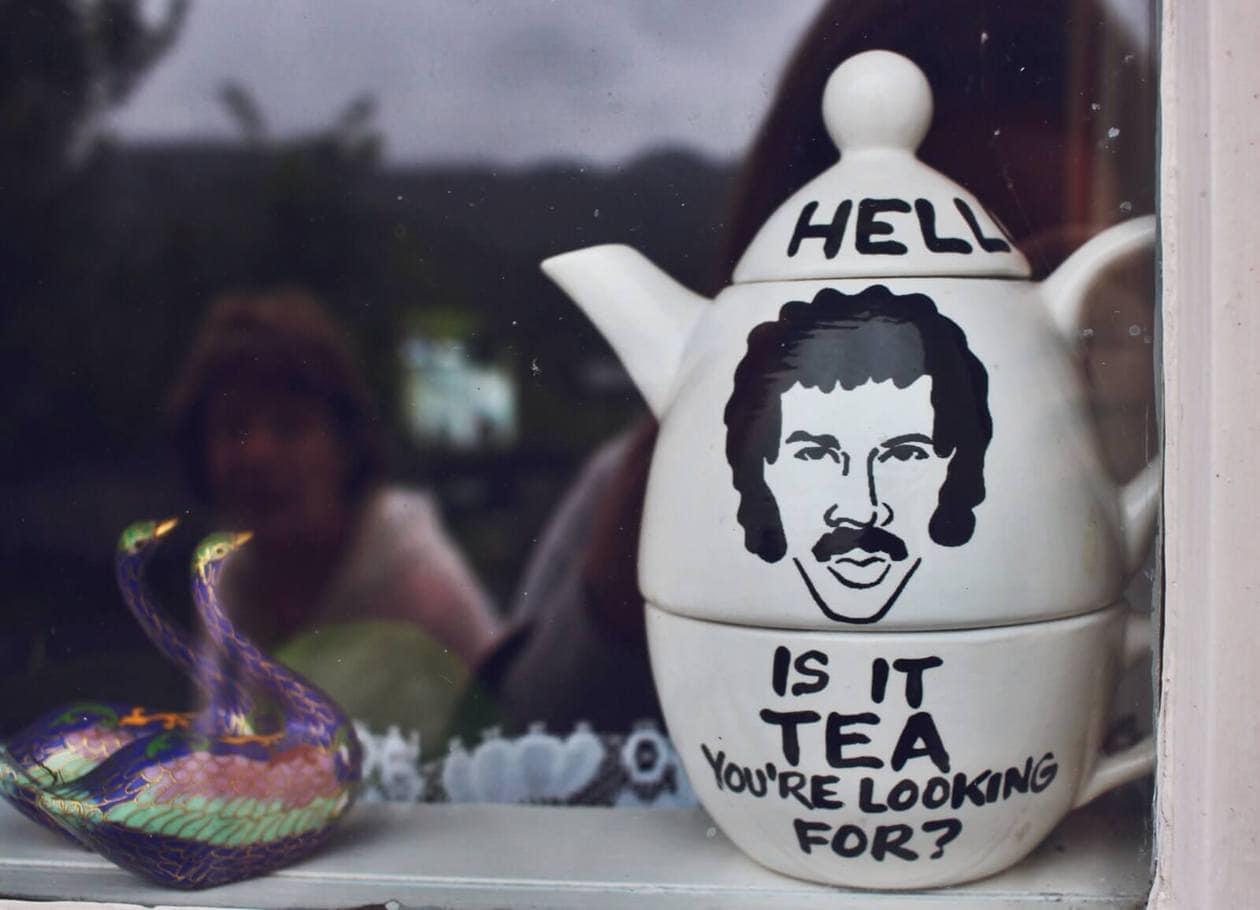 Scotland is an incredible country; the scenery is unrivaled and the history is rich, but one of the things that really makes this place what it is, is the people!! The Scottish people are the nicest, most hospitable, and genuinely helpful group of people I've ever had the pleasure of meeting.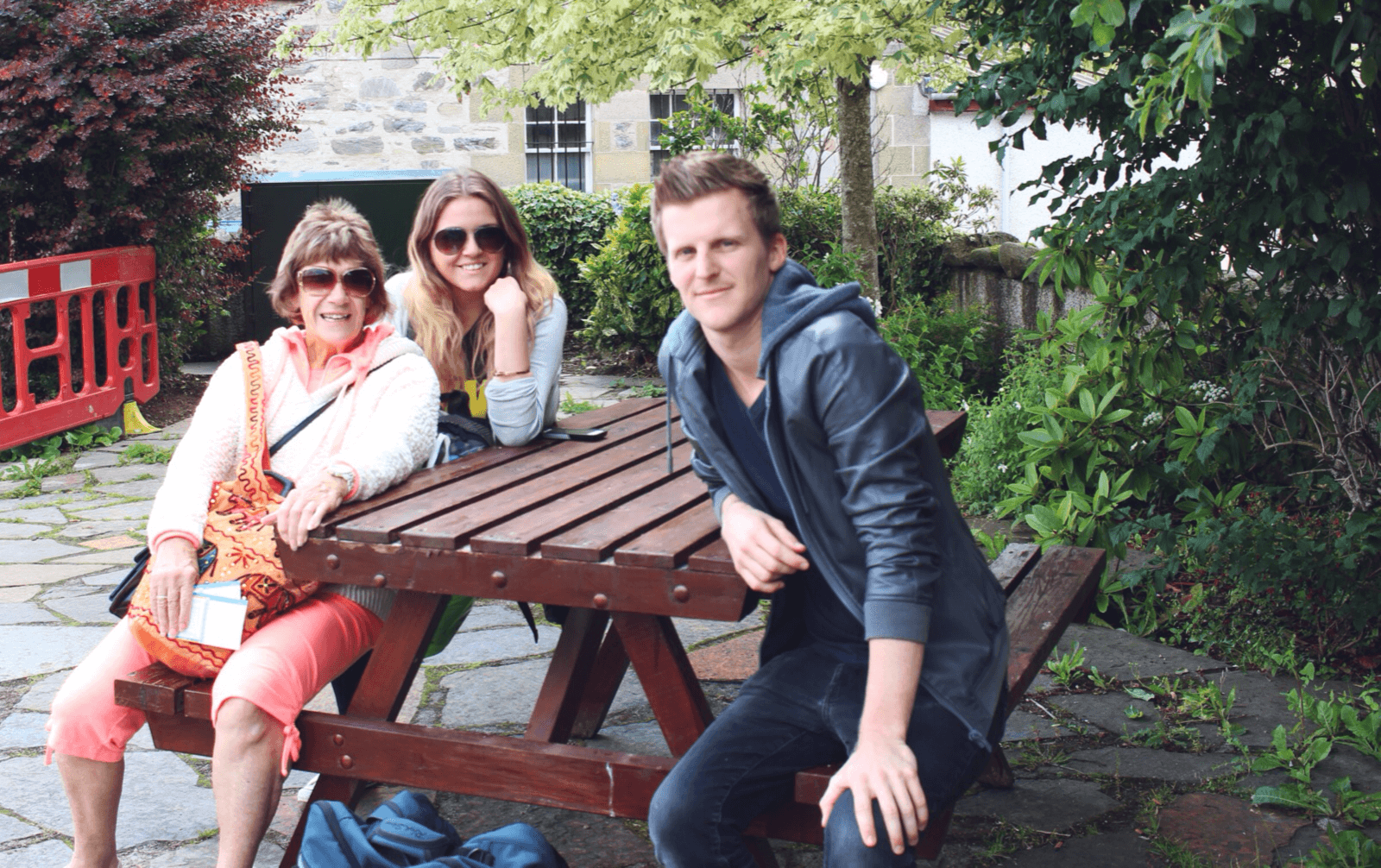 It's extremely unfortunate but living in LA makes me wary of other people's kindness. We walk down the street avoiding eye contact and we doubt the sincerity of strangers. When we were in Plockton, a random man from the train station went out of his way to help us find our B&B (story here). I had my guard up the whole time, expecting him to ask us for money or try and sell us something.  He never did, and instead gave us his address and invited us to coffee the next day.
Scottish Hospitality
In Scotland,  especially the Highlands, it's normal for people to be friendly and want to help you. Strangers on the bus make sure you have an umbrella and a warm enough coat. We observed a man offering to carry a woman's bag down the stairs for her because he thought it looked heavy. The type of human compassion we think we deserve (but rarely offer to others) is the norm here.
Here are just a few examples of the true Scottish Hospitality that we've experienced:
Mr and Mrs. Mclennan 
Our wonderful Plockton B&B hosts officially set the hospitality bar while in the Highlands. Mrs. Mclennan made sure we had our tea before we went out, and she was so concerned about the lack of warmth my grama's thin jacket would provide, that she went into her own closet and pulled out another sweater for my g'ma to wear on top. That same afternoon when we spent longer than expected exploring the village,  Mr. Mclennan was worried we'd gotten lost, so he got in his car and went out looking for us to make sure we were ok!
If you would like to stay with Mr and Mrs. Mclennan, I highly reccomend their Plockton B&B:
Ian and Joan MacLennan
Driseach Bed and Breakfast, Plockton, Ross-shire IV52 8TU
Phone: 01599 544 362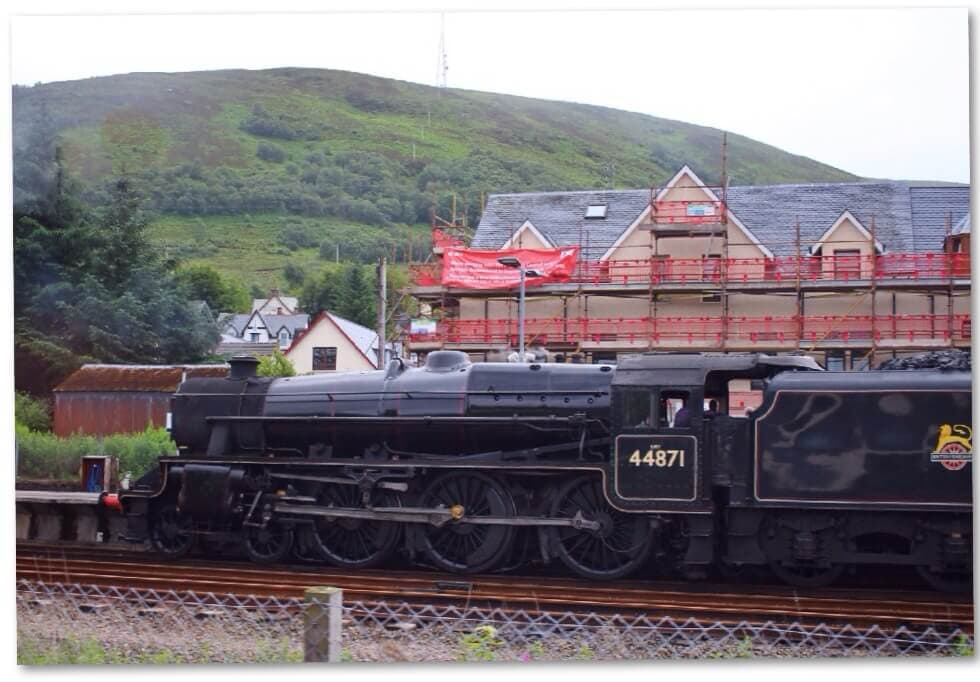 fort williams- mallaig steam engine
The Kyle of Lochalsh Train
While Nick and I were out exploring Skye, my grama was accidentally getting on the wrong train in Plockton. There are only about 4 trains a day from Plockton to Kyle so without the help of the staff, she would've found herself stuck in another village for the night. The conductor called the train she needed to be on and asked them to stop. When she arrived at the next station, the train was there waiting for her! How often does a public train delay it's entire schedule for one passenger??
The Balmocarol hotel
When we missed our bus to Drumnadrochit, we ran into the Balmocarol hotel to see if they had a room for the night. Unfortunately they were booked solid, but that didn't stop the man at the front desk from doing everything in his power to help us. He personally called about 8 or 9 places nearby to check for vacancies. He also looked up several taxi companies for us. When we were losing hope of any solution to our problem, the restaurant chef came out and got in on the action! He recommend another taxi company which finally got us to Drumnadrochit.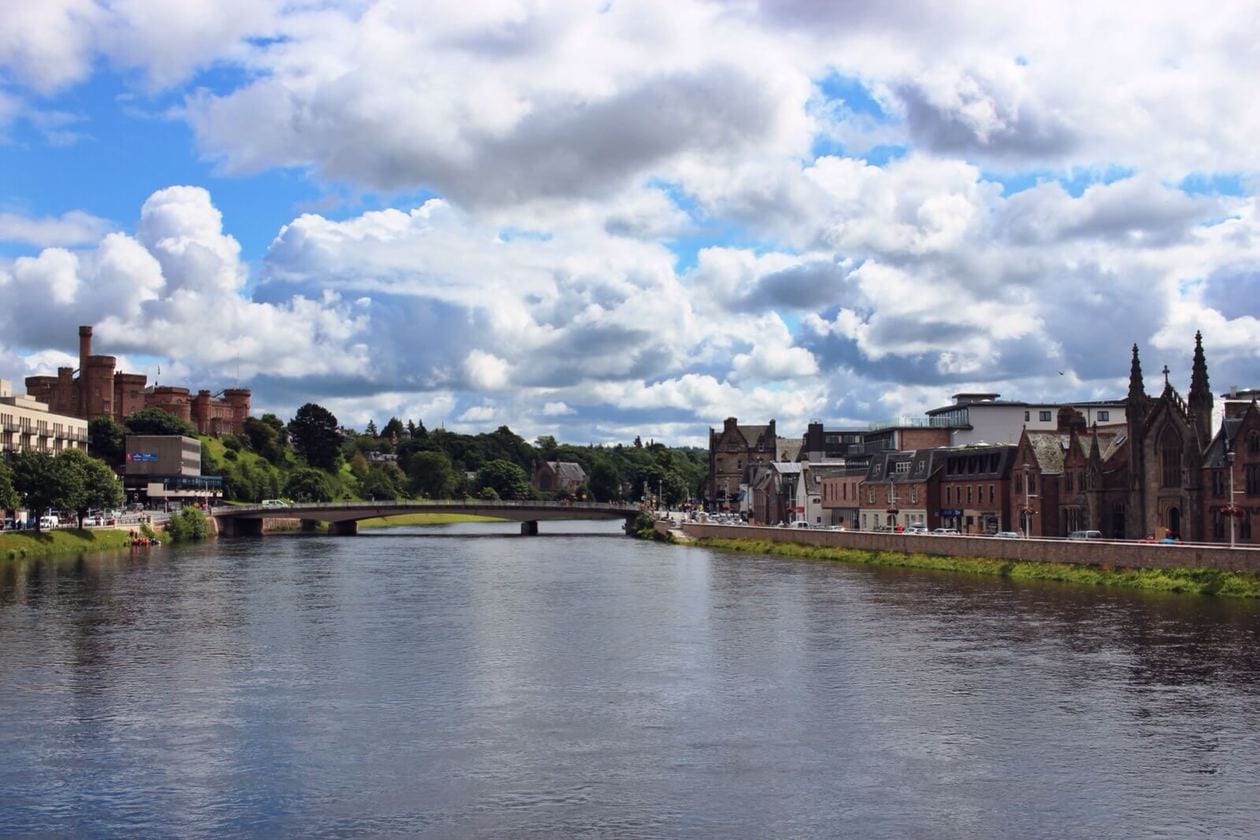 inverness
The Pub in Inverness
While exploring Inverness, Nick and I stumbled upon a small bar packed with people. It was only 5pm, but they looked like they were having a party so we decided to go inside to grab a beer. I'm not sure what time everyone started drinking but by the time we got there, you'd think it was closing time. Everyone was three sheets to the wind.
Within a few minutes of sitting down we met Sarah, a friendly woman with the mouth of a sailor and tons of stories to tell. A couple seconds after that, a man walked over and offered to buy us both a pint. Later in the night, a different man struck up a conversation and he ended up gifting me a token. He told me I could tie a string to it and use it in machines when I wanted to save a pound haha. People kept coming up to us all night, talking our ears off. They were genuinely curious as to where we'd been and how we liked their country. I can safely say I've never gone into a bar at home and left knowing every person in the place.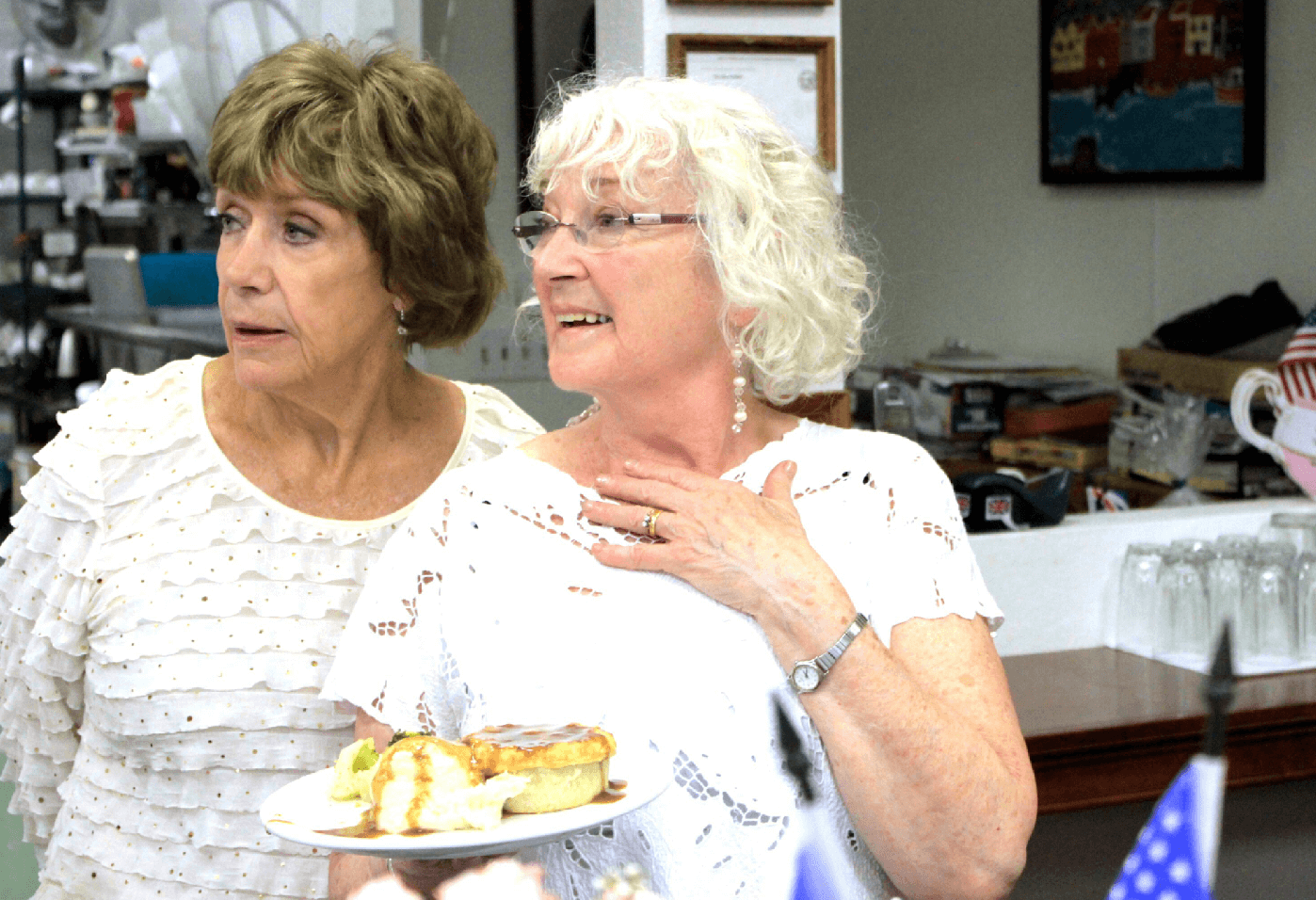 Dorothy
Every time I go to Scotland, I stay with my Grama's cousin Dorothy. Her place is super cozy and she always makes you feel right at home. Dorothy goes above and beyond, offering us anything in her fridge and stressing that she wants us to feel at home. When we came home from a few days in the Highlands, she (unnecessarily) changed our sheets and towels because she thought it would be nice for us to come home to a clean, comfy bed. Before our Highland trip, we were trying to figure out the train schedule to Glasgow. Dorothy actually got on the bus and went all the way to Glasgow a few days before we left to confirm the times. She has made our stay as nice as it could be. I feel at home in Scotland and most of that has to do with Dorothy's hospitality.