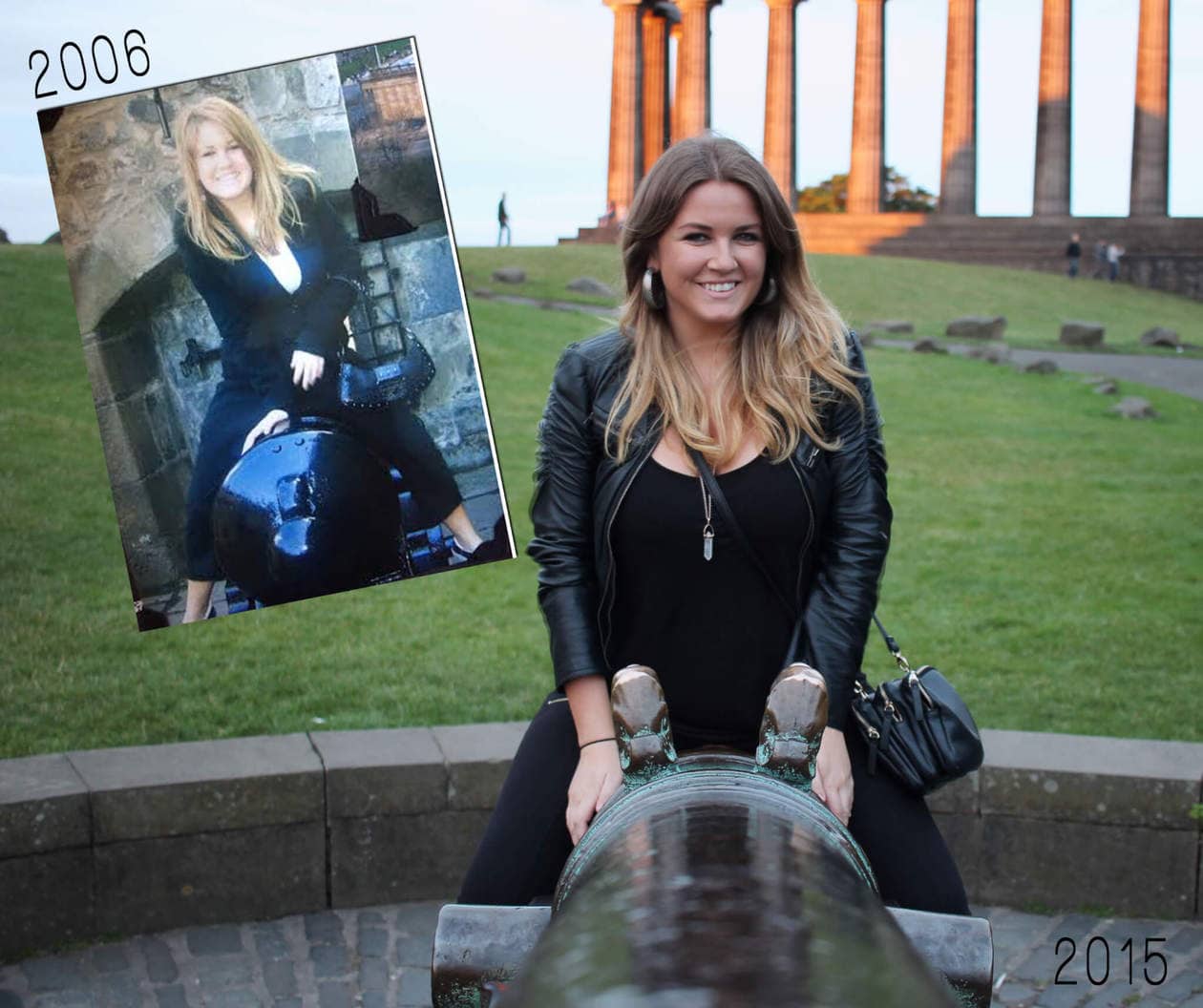 Scotland is a special destination for Nick and I because it's the first country we traveled to together. I was brought here when I was 1, and again when I was in 5th grade. Nick came with me for his first international trip in 2006! It holds a lot of memories for us so I thought it would be fun to re-create a couple photos to show how we've changed over the years. While we don't look that much different on the outside (especially Nick who's looked the same since middle school), we are completely different people now than we were 9 years ago.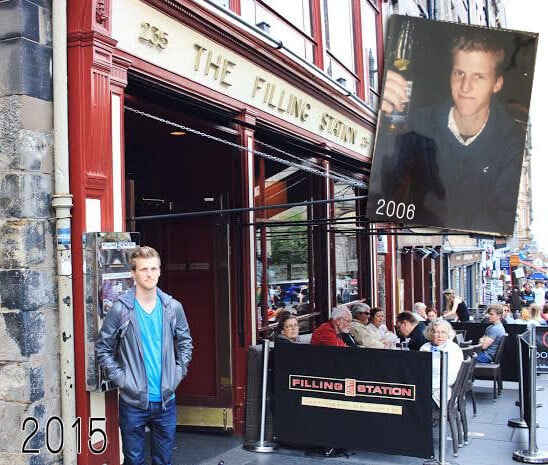 The drinking age is 18 in Europe so naturally we were really excited to get a drink somewhere. Nick was terrified to step inside a pub and he remembers thinking, "I think I'd feel a lot more comfortable in an American bar" hahahaha!! So we ventured inside The Filling Station which is literally labeled "An American Bar." Nick ordered a Corona (a Mexican imported beer in Europe haha) and I opted for a mudslide (typical 18 year old).
On this trip, Every time we passed the Filling Station, we talked about going in for old time's sake but we couldn't bring ourselves to do it. We drew the line at being Americans in an American bar in the UK, so we settled for a picture of the outside and grabbed a Scottish beer in a local pub instead.