I've been looking forward to the Highland portion of our trip since we left California. 9 years ago when Nick and I were in Scotland, I forgot my camera. It was the most beautiful place I've ever been and I could only remember it in my head. So for almost a decade, I've been dying to go back and finally get my photos.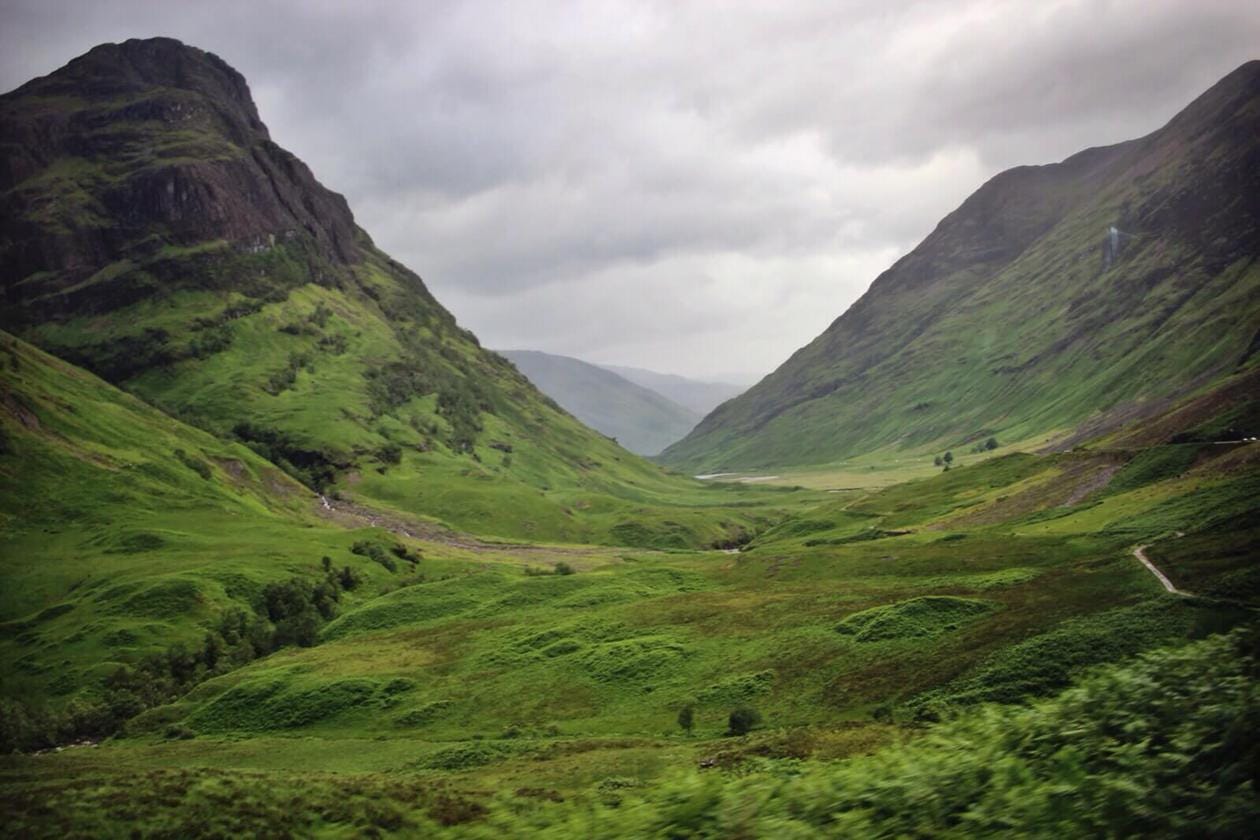 (These we're taken from a moving bus so they're a little blurry.)
We woke up bright and early this morning to hop on the the bus to Kyle of Lochalsh and took off on an incredible trip to Northern Scotland.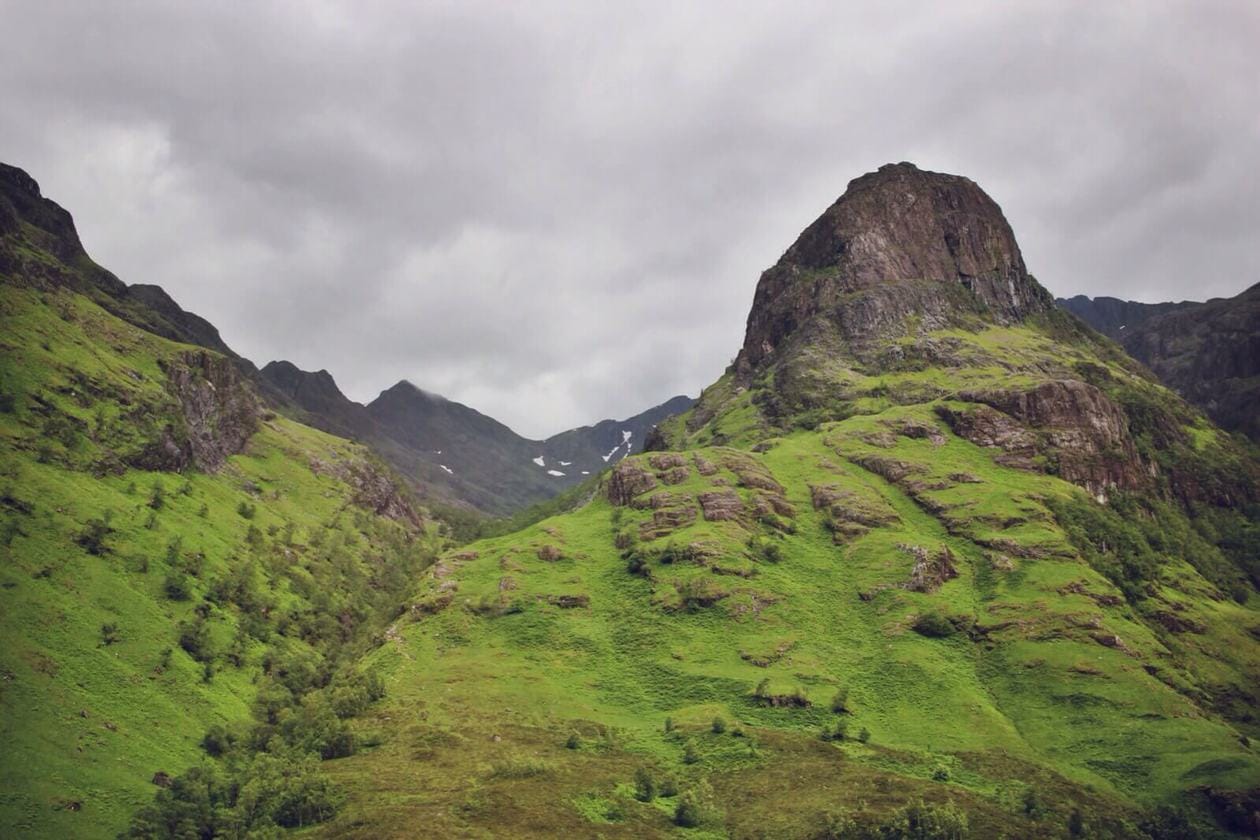 Plockton
When we arrived in Kyle of Lochalsh 7 hours later, we had to run to catch the train to Plockton. Plockton is a tiny fishing village nestled on the shores of Loch Linnhe and it's adorable. We had no clue how to get to our B&B once we arrived and since my phone died as soon as we stepped off the train, I didn't even have a phone number or an address.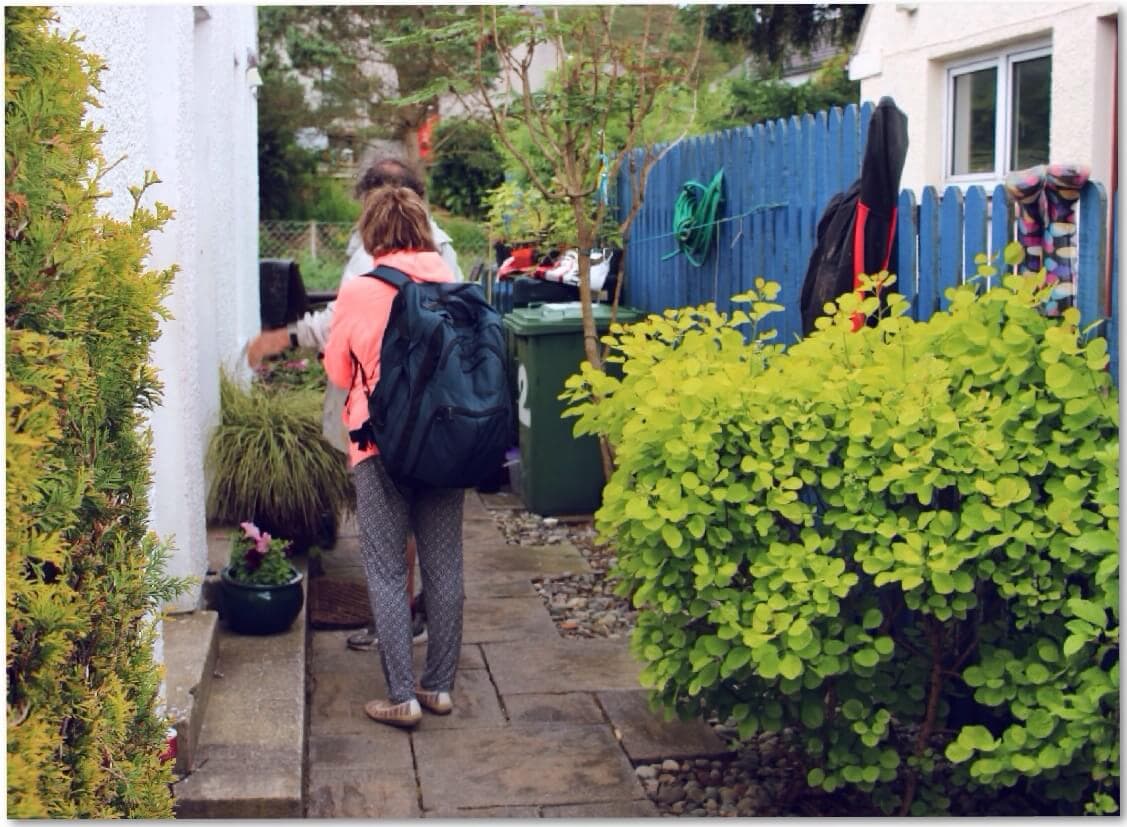 In perfect timing, a voice from behind us asked, "Who needs a ride?" Our angel in disguise, dressed tattered clothing, driving a white, geo metro.

Being from LA, Nick and I are wary of anyone offering a helping hand, but my grama talks to everyone and within a few seconds they were good friends. He didn't know how to get to our B&B but he was hell bent on finding it. We followed him up the road as he knocked on people's doors, asking them if they knew where Driseach B&B was. Nobody could help us except for one man who finally pointed us in the right direction, but said it was far. Our friend made us pile in his car, where he introduced us to his wife in the front seat. He stopped several times along the way to chat with other village people and eventually we found the B&B. As they sent us on our way, they waved goodbye and invited my grama to coffee tomorrow at their house-10am sharp.
We are still unsure as to why they were at the train station to begin with haha.
Driseach B&B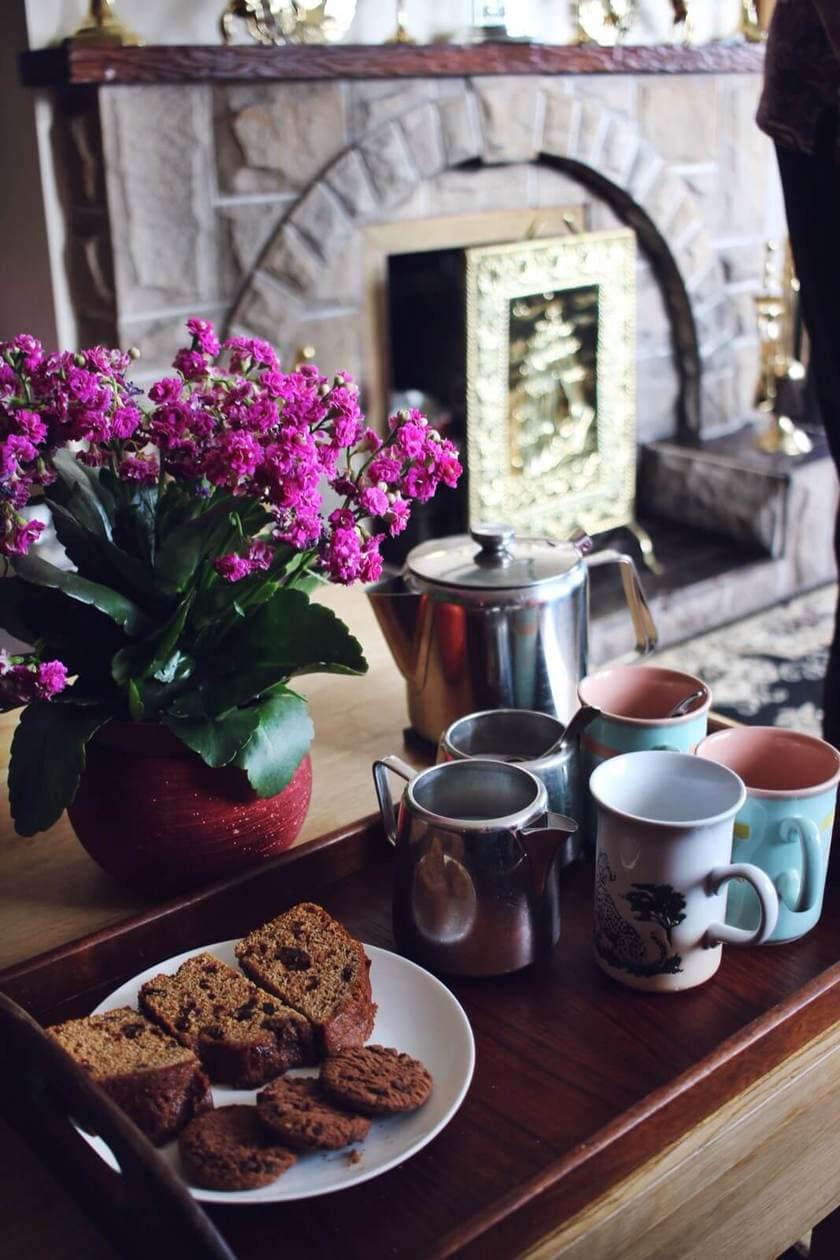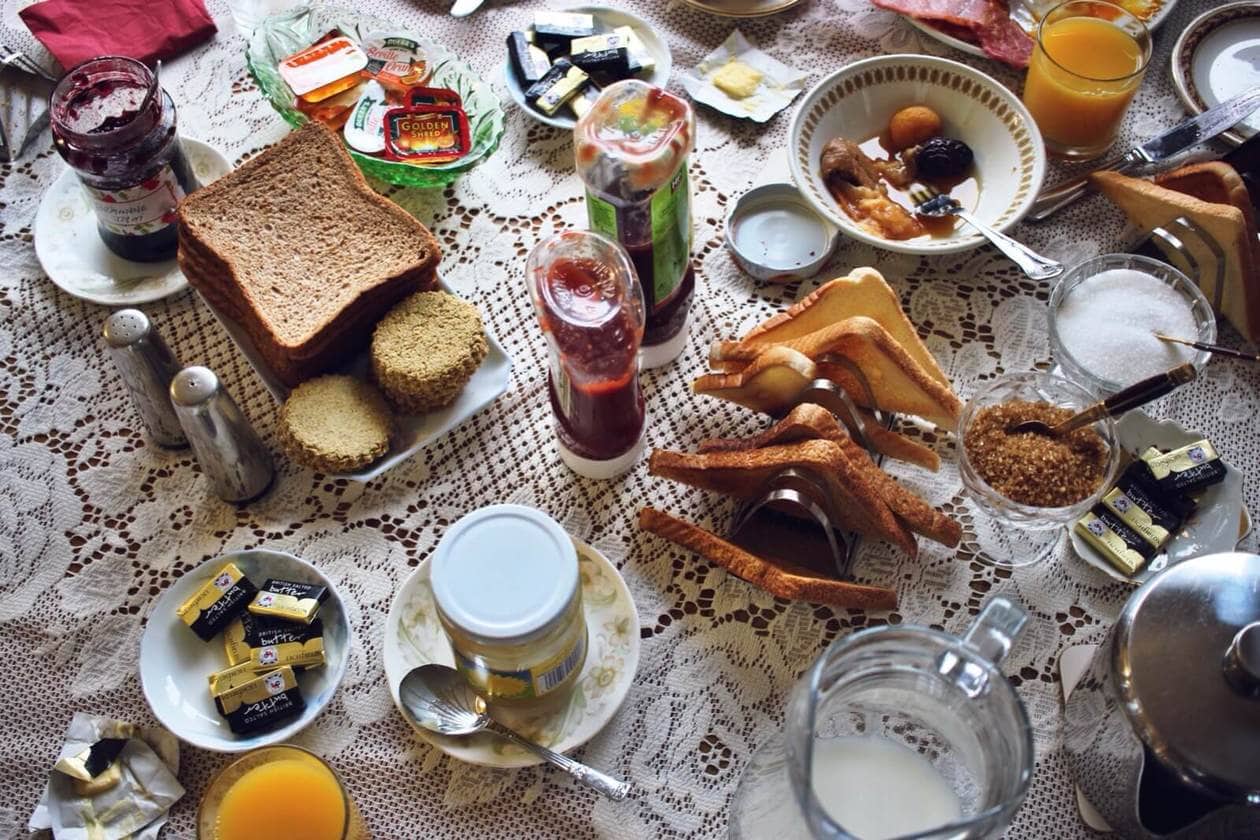 The Maclennans own Drisceach B&B and they were the most lovely people. Mrs. Maclennan wore a hearing aid and for the first 20 minutes I was scared because I thought she was yelling at me, but I didn't know why.  She made us some tea and we watched the news together. There was a breaking story about a child that was bitten by a dog. Several reporters and investigators were on the scene and the whole dramatic segment lasted over 10 minutes. Afterwards, Mrs. Maclennans was very distraught and asked us what the world was coming to.
We told her to never watch the news in Los Angeles.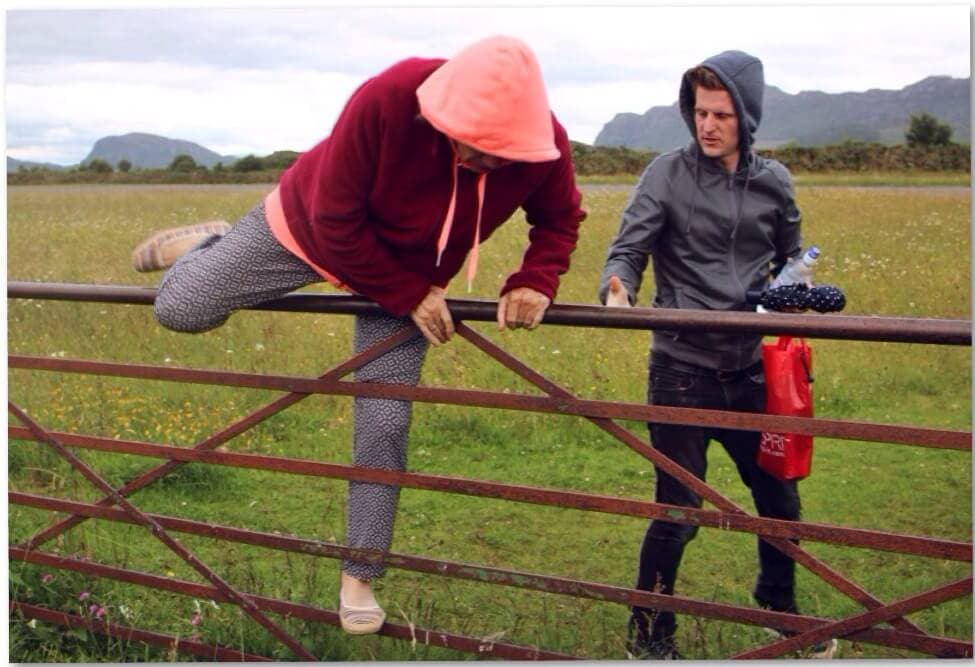 After our tea, it was still light outside so we wanted to see the town. We asked Mr. MacLennan how to get there and our directions were as follows:
-Go that way
-Jump over the fence
-Turn right
-Jump over the next fence
-Run across the airstrip
-You're there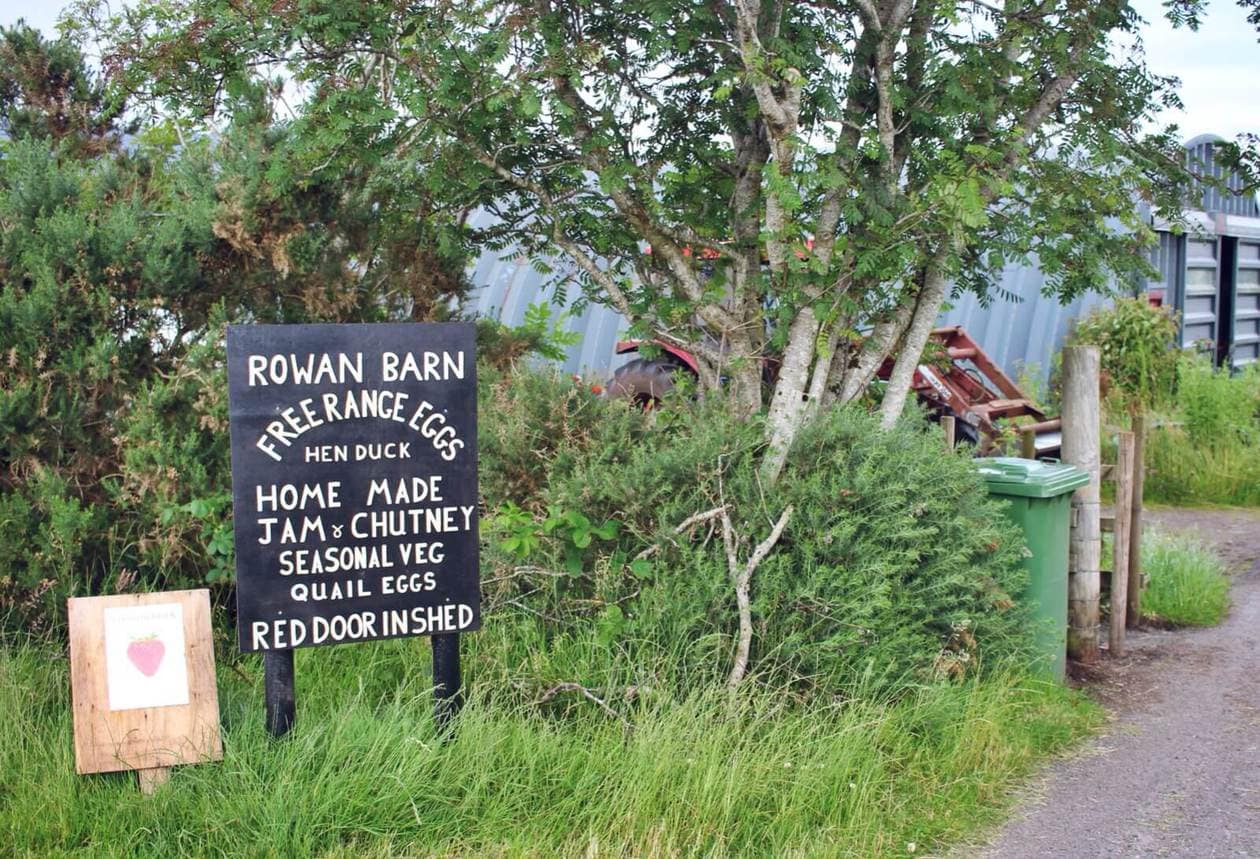 After running across the airstrip, we were sidetracked by a sign advertising homemade jam and fresh eggs. There wasn't a sole around but we followed the arrows to a tiny shed. It was like a treasure hunt. When we opened the shed, we saw shelves of jam, chutney, eggs and strawberries! It's all on the honor system, so you take what you want and leave the money in the basket. I love this place.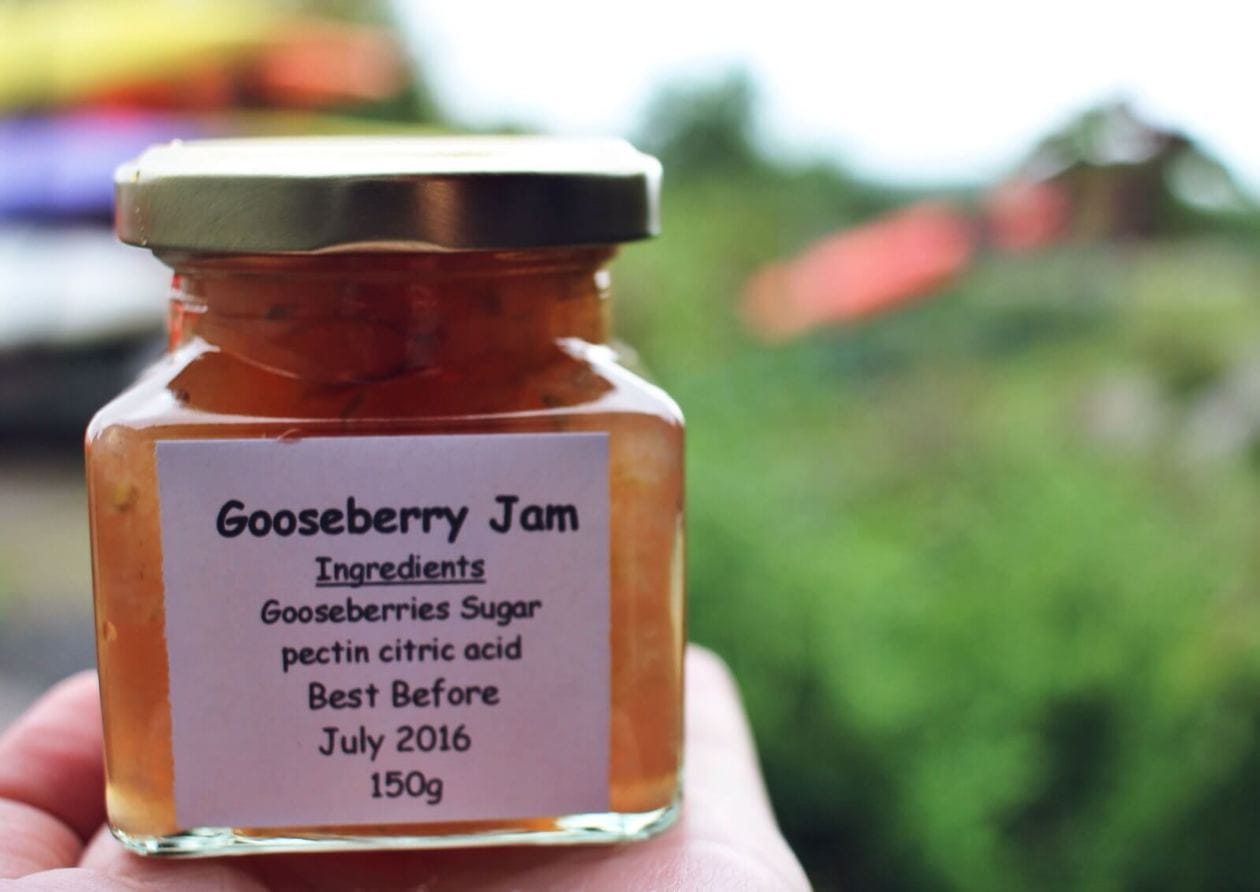 After buying our gooseberry jam, we finally found the village. It's a single street on the water with a population of 200, and it's adorable. We walked up and down, and in about 5 minutes we had seen the whole thing.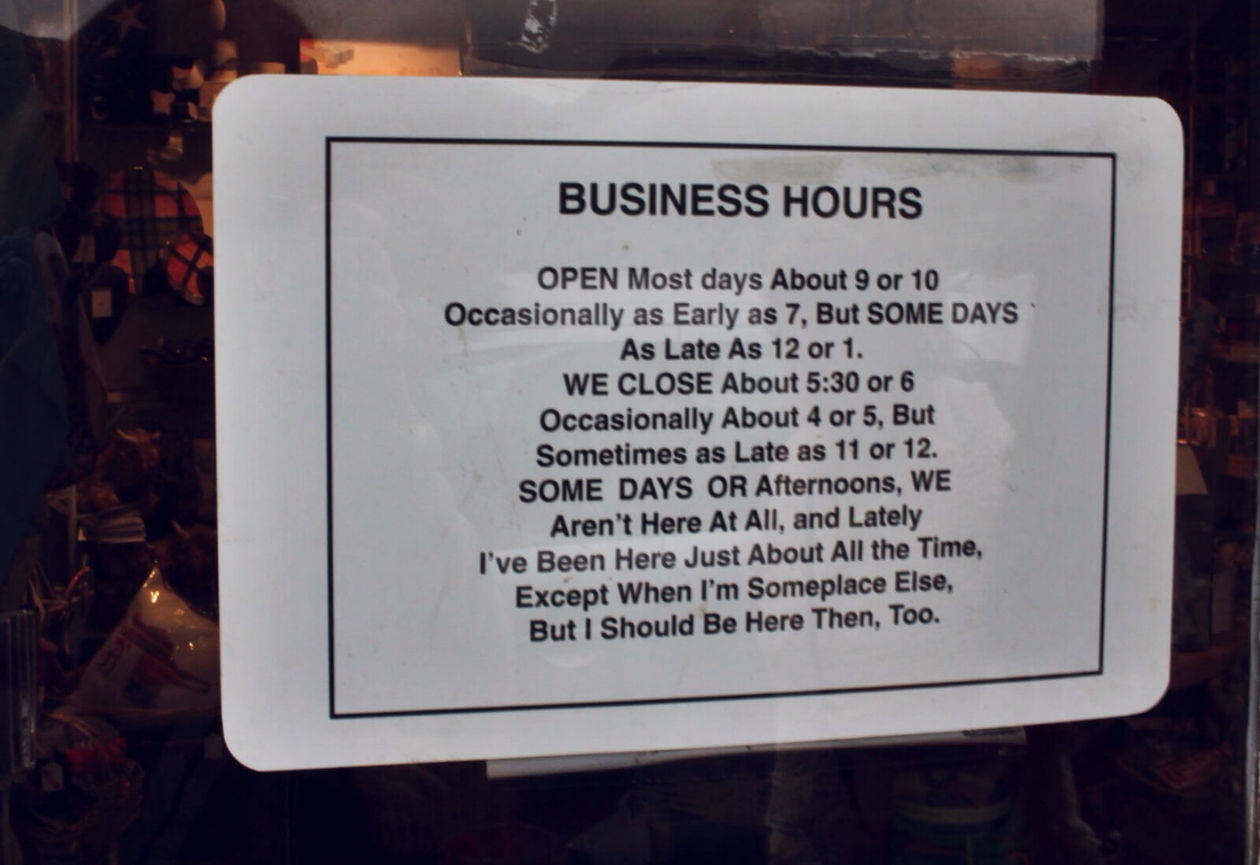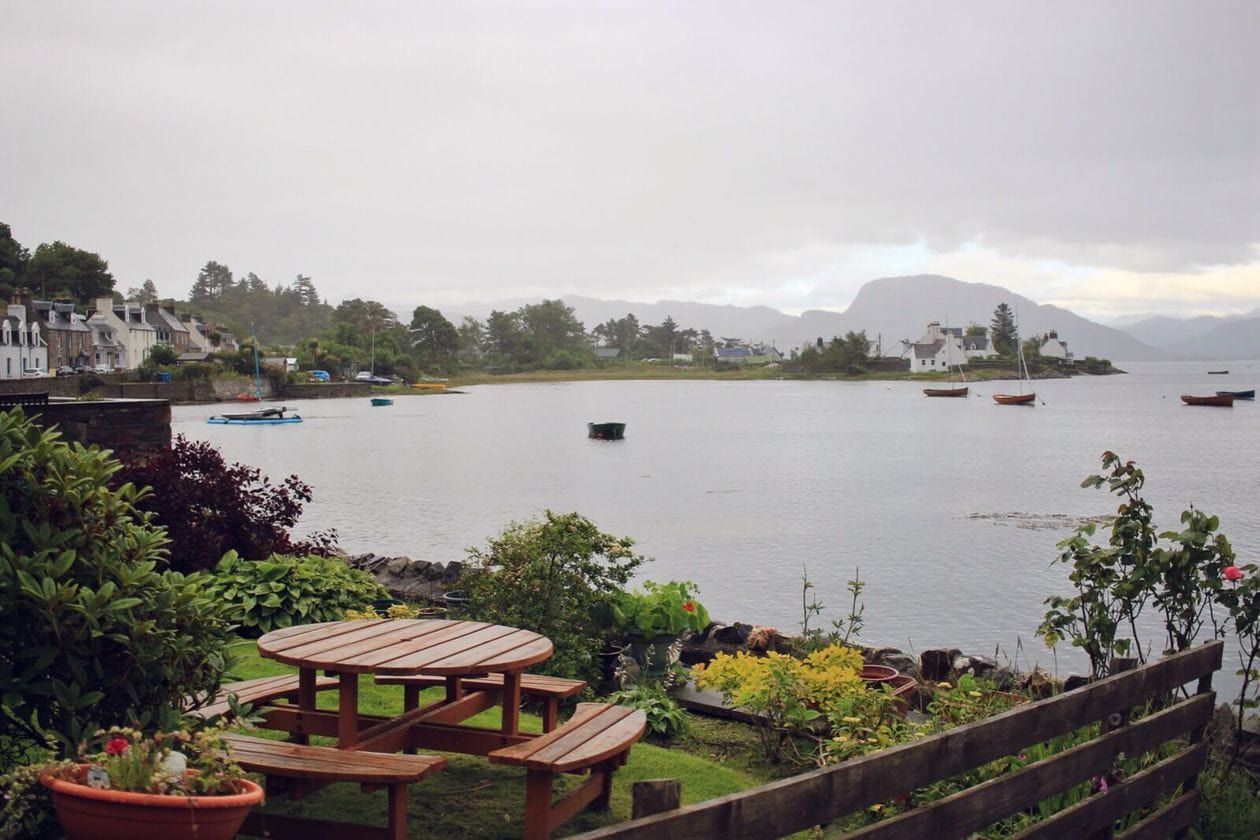 Plockton is where the BBC show Hamish MacBeth filmed, and it's still a popular tourist destination during the Summer. Even though there's not much to do, it's the perfect place to really relax. The people are friendly and the town is picturesque.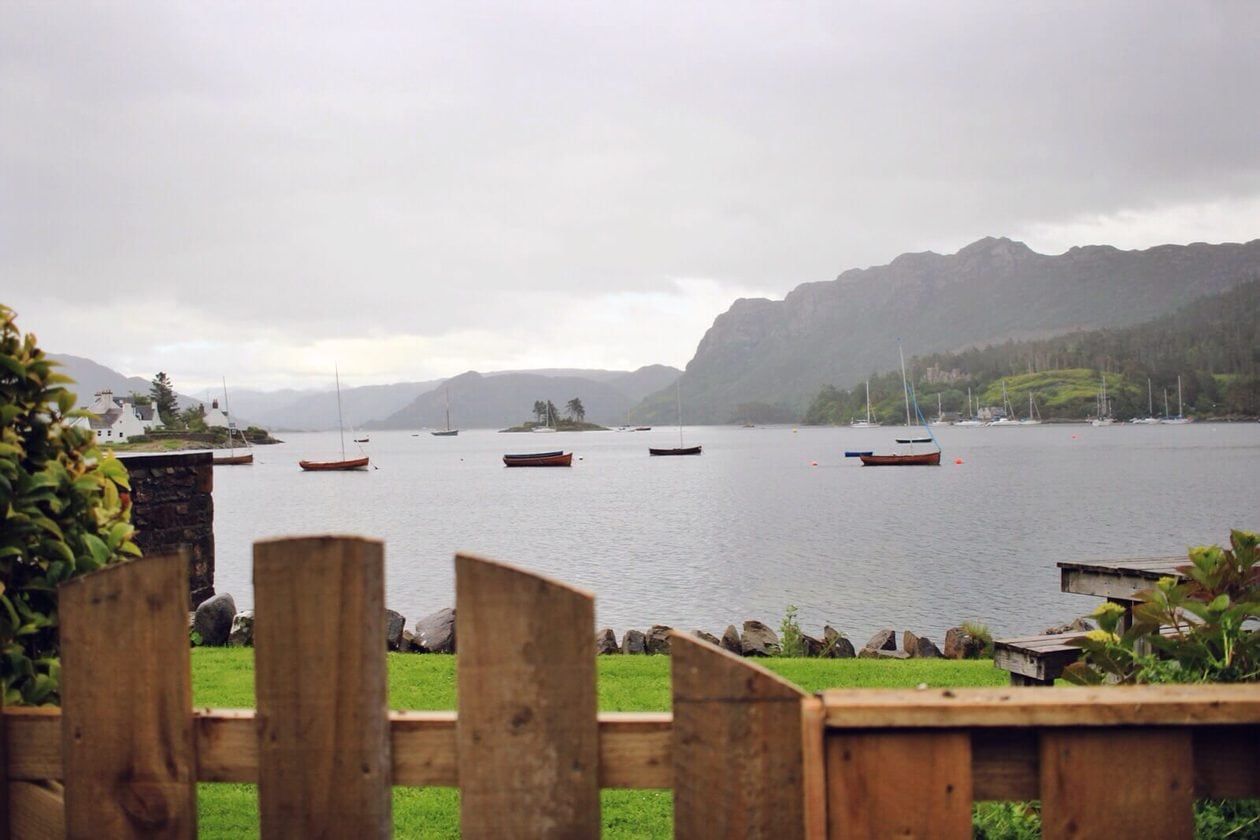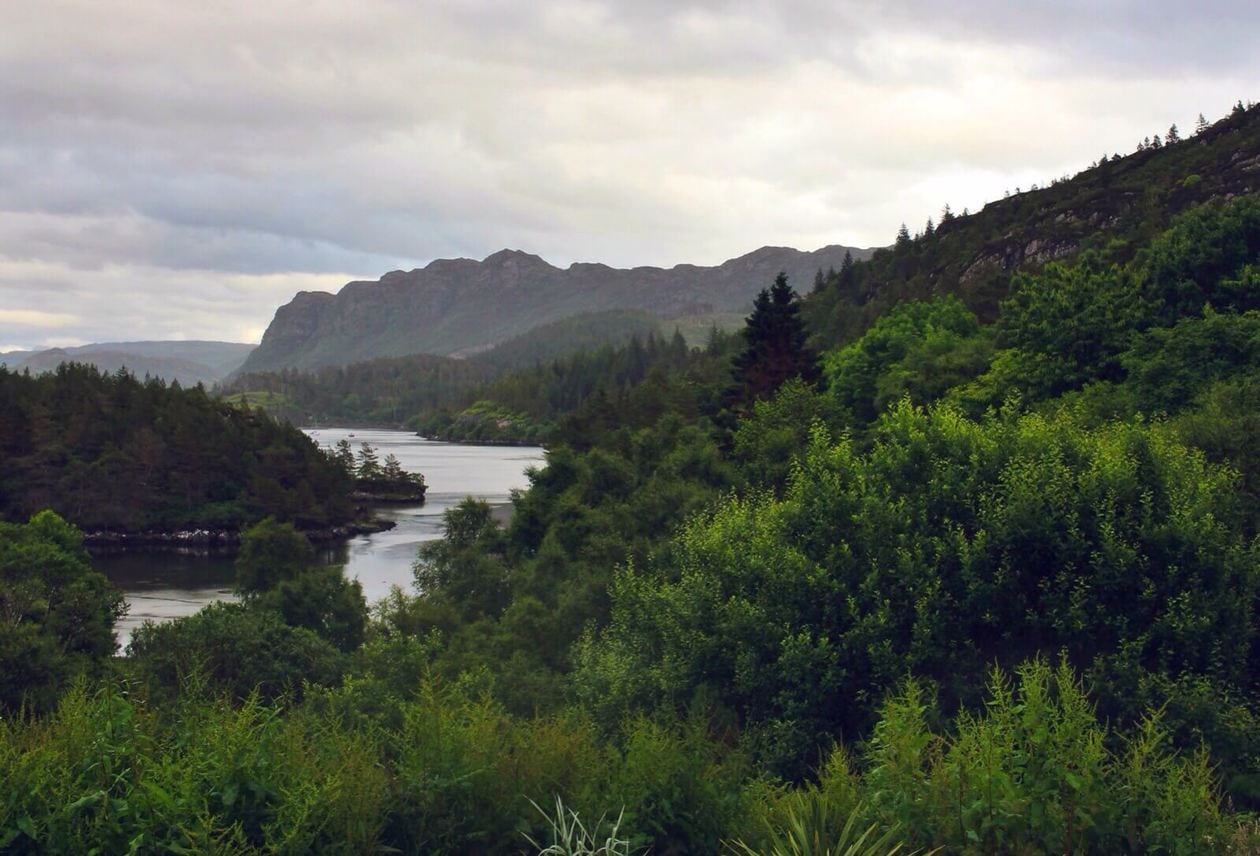 I recommend staying with the MacLennan's if you find yourself in Plockton:
Ian and Joan MacLennan
Driseach Bed and Breakfast
Plockton, Ross-shire IV52 8TU
Phone: 01599 544 362