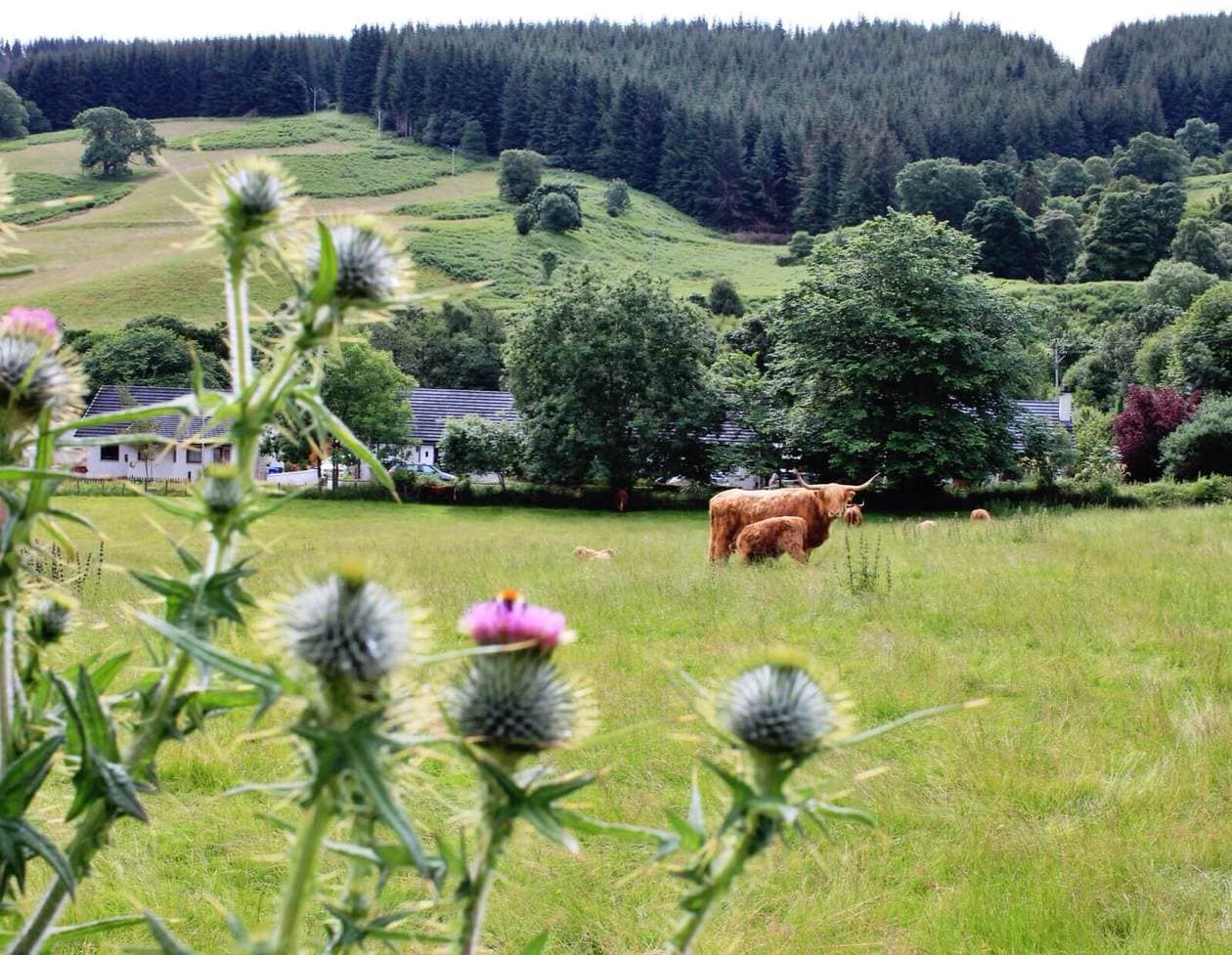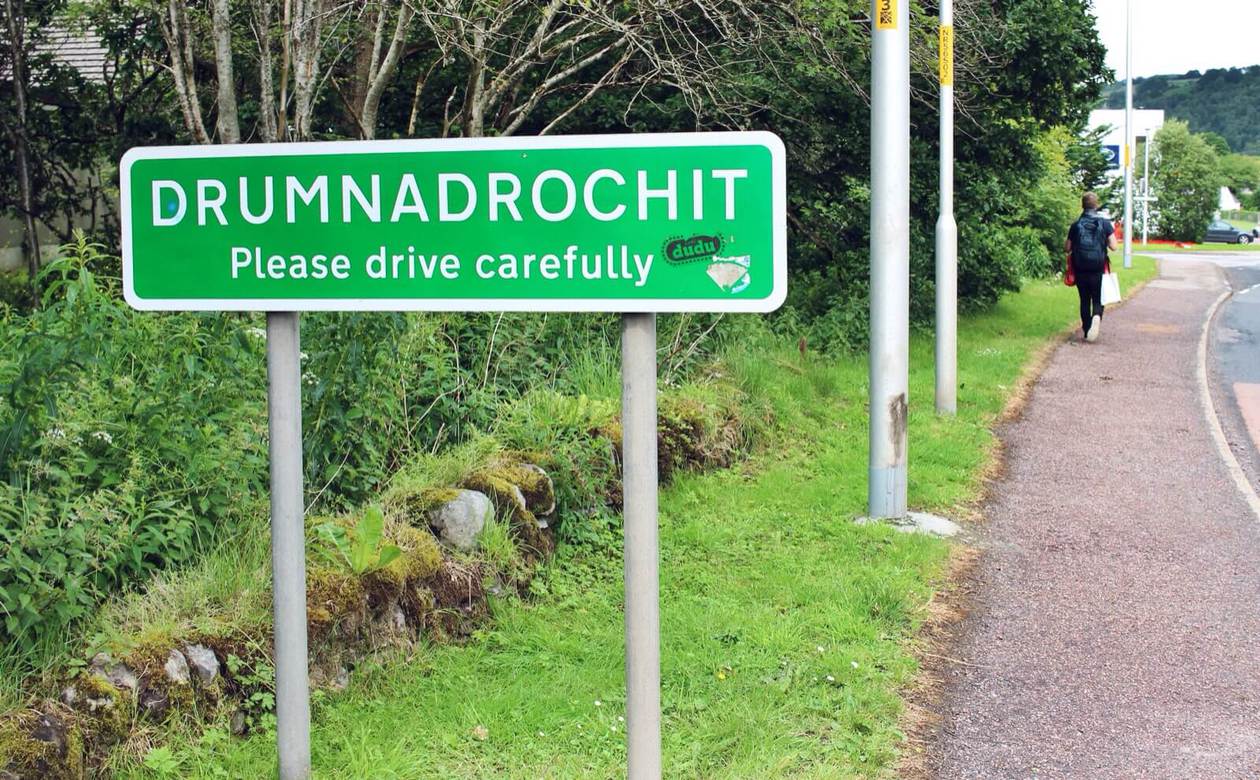 Our B&B in Drumnadrochit was amazing. It was about 4 miles outside of the main village and on the very top of a hill. The views were perfection and our hosts were the nicest of people (not surprising as Scottish Hospitality is the best in the world). With nobody around for miles, all you could hear was silence and we were told that it's not uncommon to see deer and foxes playing outside the window. Unfortunately, we were only there for a short amount of time. I would've loved to have spent a few days there.
Creag Mhor Balnain Drumnadrochit 
tel: (+44)01456 476329
e-mail : andrevanloon538[at]btinternet[dot]com
After breakfast, Andre, our host, drove us into town so we could explore before we caught the bus to Inverness at 1pm.
Nick and I had driven past a few Heilan' Coos (highland cows) in Skye but they were pretty far up the mountain and hard to see. Since then, I've been determined to get a photo of one. With a few hours to kill that morning, we asked the man at the visitor's center if there were any nearby. A random guy said he had seen them yesterday in a nearby field so off we went on a heilan' coo hunt! After winding down several roads, we came across a big field with a bunch of coos, including a couple babies!!
Mission accomplished. Next goal: Nessie.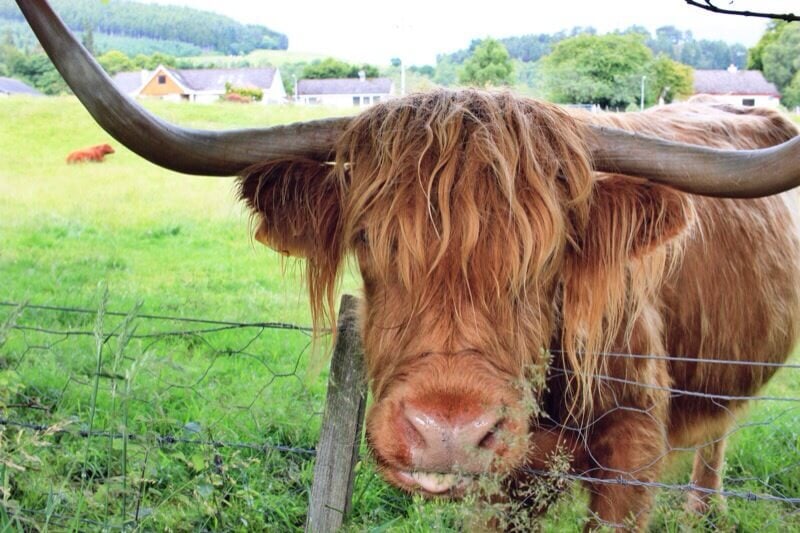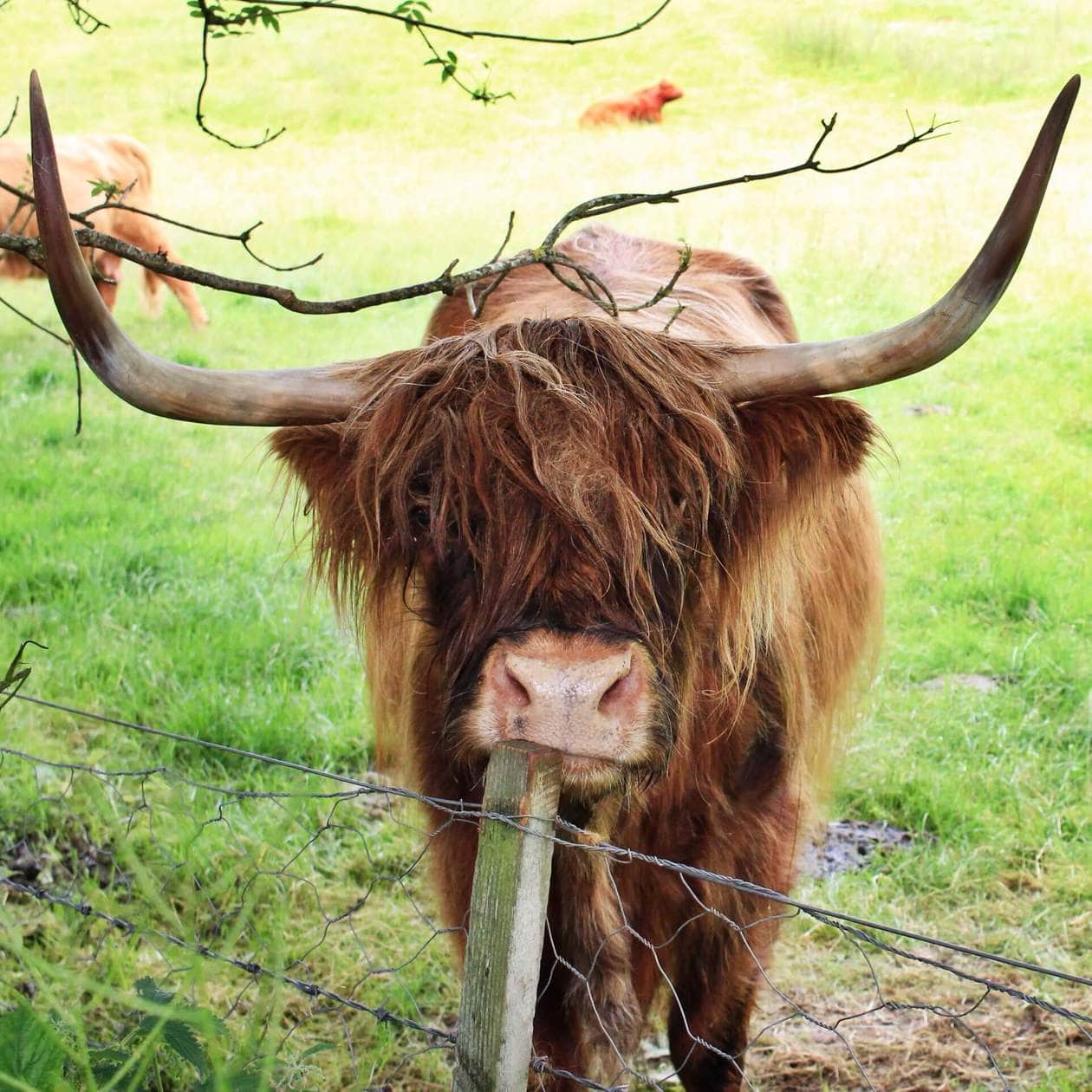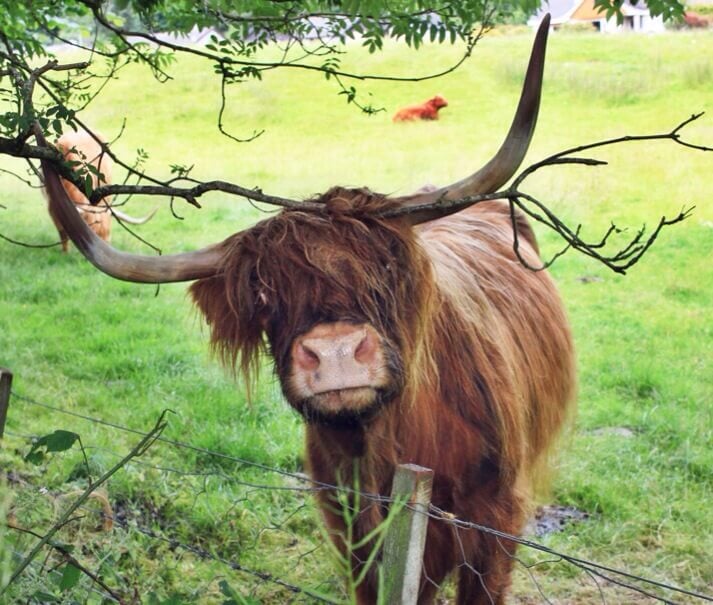 On our way out of Drumnadrochit, I kept my eyes glued on Loch Ness but Nessie didn't want to play today. She's been playing hard to get my whole life 🙂