Eat a falafel sandwich at L'as Du Fallafel, drink wine on the River Seine and stock up on French skincare at CityPharma. These are my 3 Paris non-negotiables and it's simply not a trip to the City of Lights if one of these fails to happen.
You know I love a French pharmacy, and my French skincare hauls are some of the most popular posts on this blog, so I'm guessing the feeling is mutual.
If you have not read my other CityPharma posts, click the links below. I recommend starting with "Tips for Visiting" to help your trip run smoothly. The pharmacy is only getting busier and if you've never been, I'm warning you .. it's extremely overwhelming.
---
MY OTHER CITYPHARMA POSTS & HAULS
---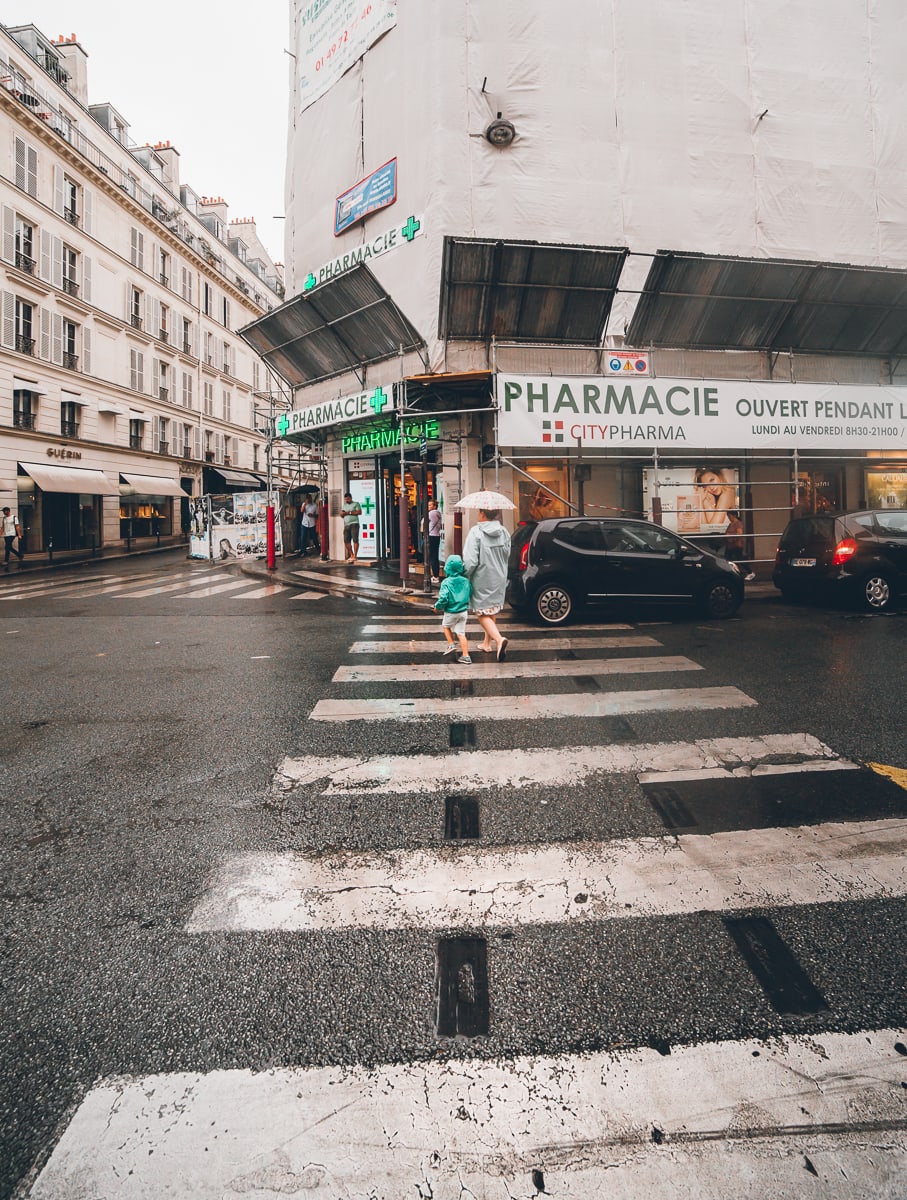 It's been 3 years since I've been to the pharmacie on Rue du Four and there were a few big changes worth noting:
The 2 packs of Bioderma Crealine are no longer available (scroll down to see what they've replaced them with). This is one of their bestsellers, so I was sad to see this.
The cash registers have been moved and it feels a lot more hectic checking out.
All of the medicinal products (Homeoplasmine, A313) are now behind the cash registers on the bottom floor.
On this most recent trip to CityPharma, I grabbed all my favorite tried and true products, but I also branched out and am excited to test some new skincare as well. Keep reading for my City Pharma French skincare haul, plus discover how much money I saved by shopping in Paris vs at home in the United States.
CITYPHARMA FRENCH SKINCARE HAUL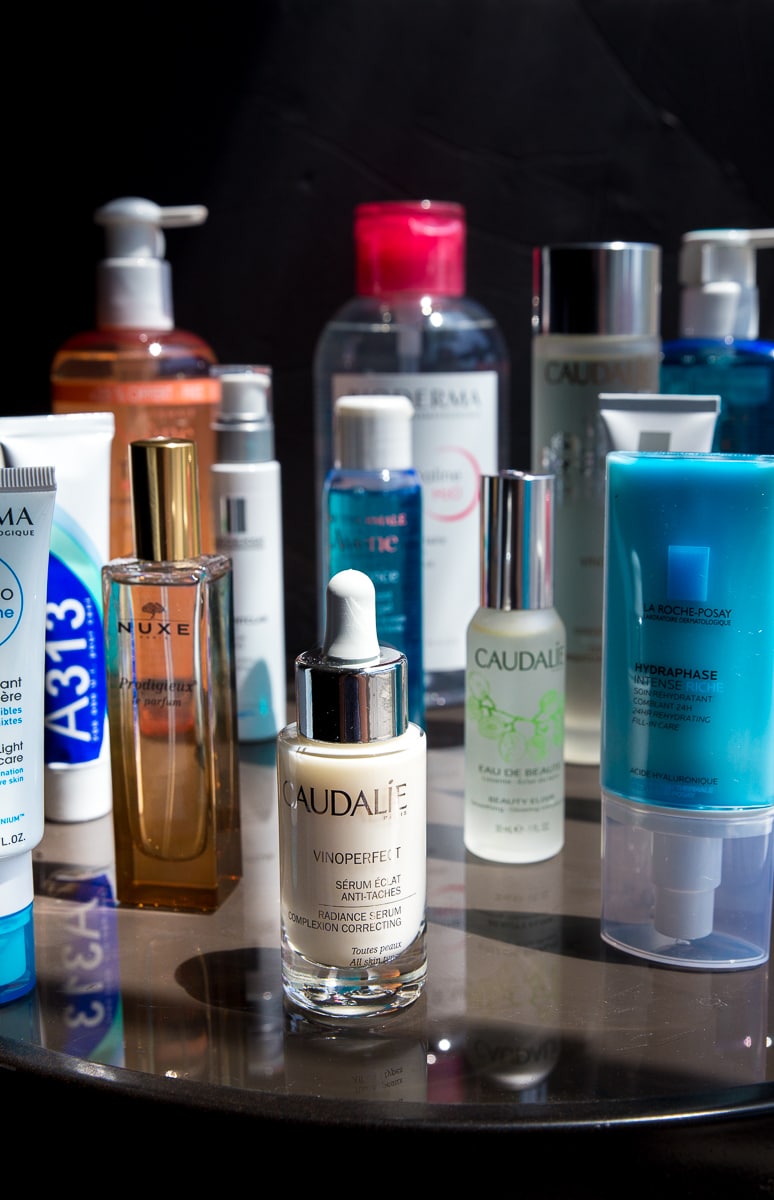 CAUDALIE
I first learned about Caudalie from one of my favorite makeup artists, Lottie (check out her work it's incredible). I would stalk her kit photos and watch all of her Periscope videos (remember when that was a thing??), and I noticed that she carried a lot of Caudalie in her personal and professional kits.
Per her recommendation, my first Caudalie purchase was their best selling Beauty Elixir and I was hooked.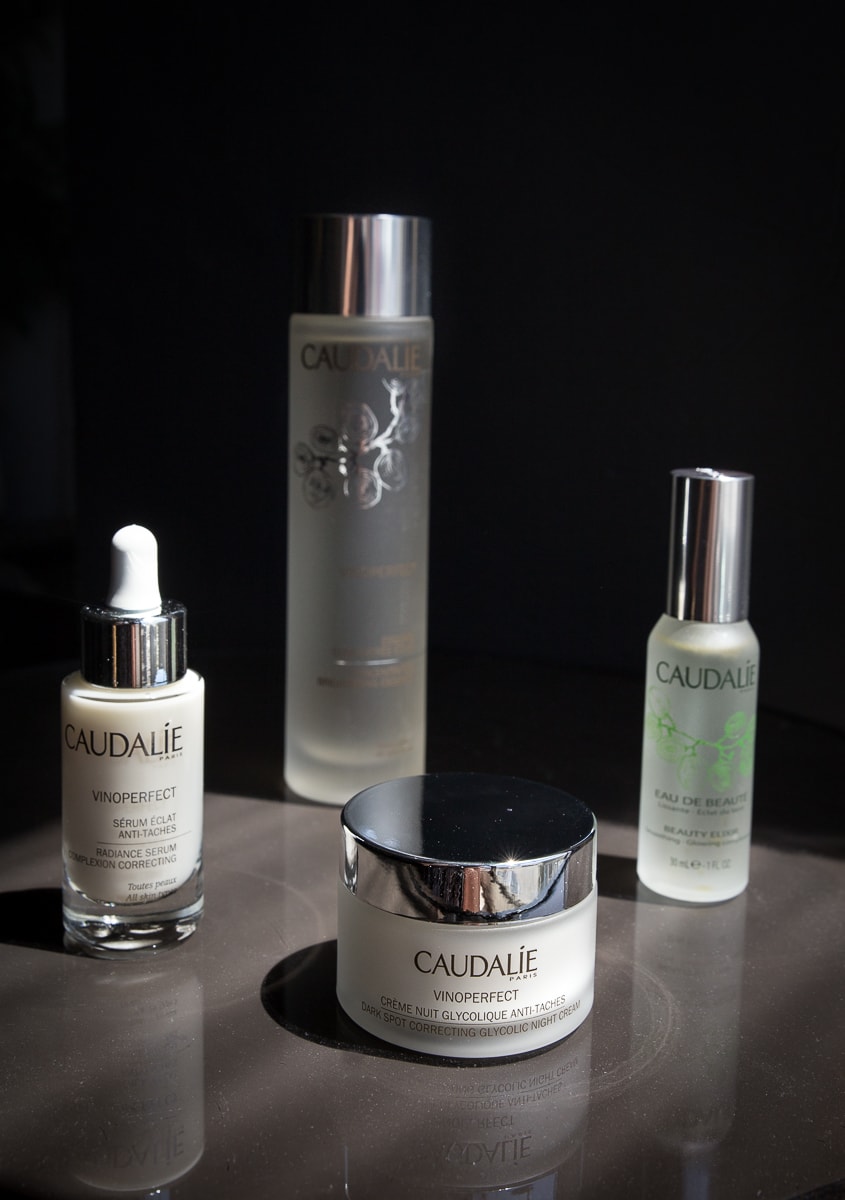 Caudalie is very expensive in the United States and it's one of the most pricey brands at CityPharma but it's still 20-50% cheaper than at home.. so I always stock up.
VINOPERFECT GLYCOLIC ESSENCE
This time around, I picked up the Vinoperfect Glycolic Essence which is a beauty water that feels a lot like a toner.
It contains glycolic acid for brightening and removing dead skin cells, organic grape water to exfoliate and hydrate, and white peony extract for luminosity and radiance.
It's supposed to lighten dark spots and provide a more even skin tone.
PRICE AT CITYPHARMA €25 | PRICE IN THE US $50
To purchase Vinoperfect Glycolic Essence online click here.
VINOPERFECT GLYCOLIC NIGHT CREAM
I was in dire need for a new night cream and this was a really good price (its over 1/2 the price at CityPharma vs Sephora in the US!).
The Vinoperfect Glycolic Night Cream contains Viniferine which is said to lighten dark spots, acne scars, and hyperpigmentation 62 times more effectively than Vitamin C.
It also contains hyaluronic acid, glycolic acid and papaya extract to hydrate, brighten and even out your skin tone.
PRICE AT CITYPHARMA €28 | PRICE IN THE US $65
To purchase Vinoperfect Glycolic Night Cream online click here.
BEAUTY ELIXIR
Like I mentioned before, this is one of my favorite Caudalie products. I spray it on the skin before foundation and it adds a dewiness and luminance to the finished makeup look.
It's filled with essential oils and plant extracts and smells amazing. Just about every client I spray it on mentions that they feel calm after I use it.
I still have a full sized one at home, so I bought this travel sized version to add to my travel makeup bag.
PRICE AT CITYPHARMA €9 | PRICE IN THE US $18
To purchase Caudalie Beauty Elixir Travel Size online click here.
---
RELATED POST: KUSSHI // THE TRAVEL MAKEUP BAG YOU NEED TO KNOW ABOUT
---
CAUDALIE VINOPERFECT SERUM
There was a special taking place where if you purchased 2 full sized Caudalie products, they gave you a Vinoperfect Serum for free.
I actually bought this serum last time I was in Paris. I liked it but I didn't see enough results to justify purchasing it again… but I'm definitely not going to turn down a free one. Especially since it retails for $80.
PRICE AT CITYPHARMA FREE | PRICE IN THE US $80
To purchase Caudalie Vinoperfect Serum online click here.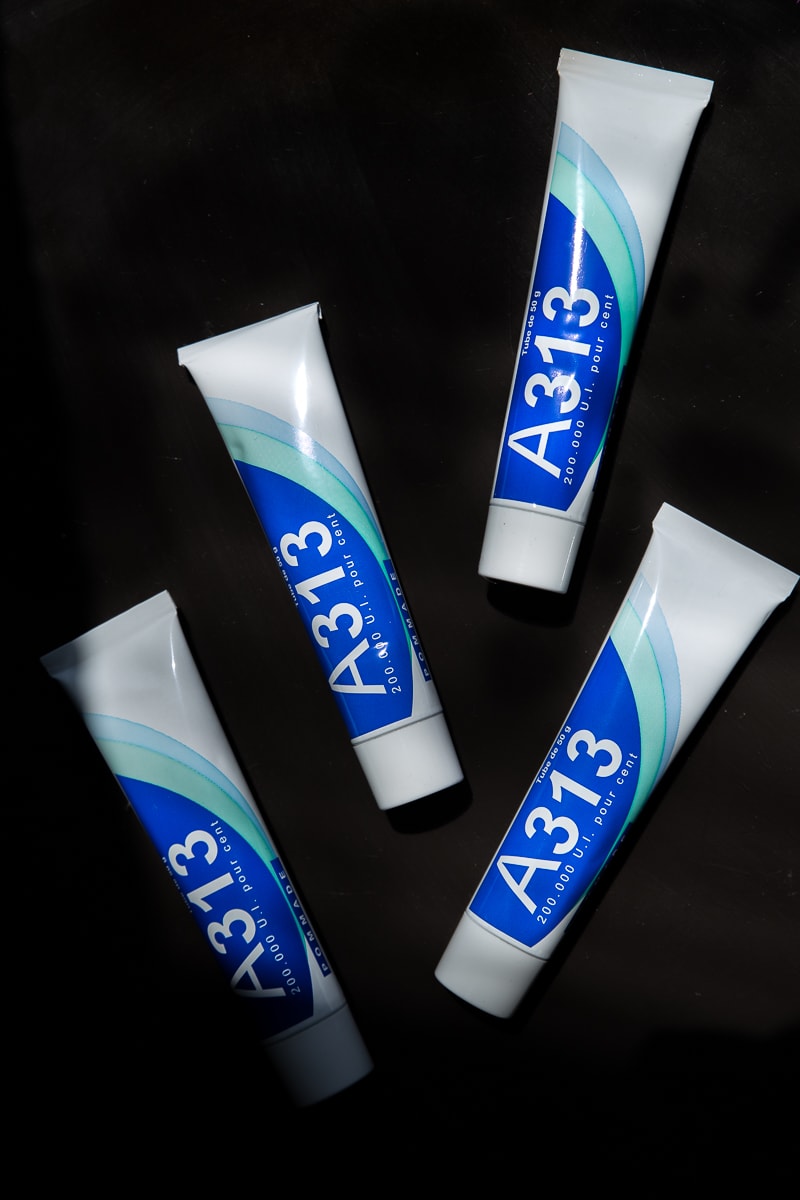 A313
This product is a pharmaceutical grade Vitamin A cream (Retin-A) that came highly recommended by several skincare fanatics that I know.
You need a prescription at home for Retin-A and this and it was only €5 at City Pharma so I went a little crazy and bought 5 tubes.
This product is not on the sales floor, you'll have to ask for it at the checkout counter. It is also considered medication so it doesn't quality for your VAT refund. Not sure what a VAT refund is? Check out this post to learn how to save even more at CityPharma if you spend over 175 euro in one trip.
If you've read my other hauls, you'll know that I always grab La Roche Posay's Redermic R, which is a retinol cream. I didn't see it this time around and when I asked one of the sales employees, they said the company has stopped making it.
A313 is a great substitute for Redermic R. People also compare it to Avibon, which was another popular French skincare retinol that his since been discontinued.
PRICE AT CITY PHARMA €5 | PRICE IN THE US $20
To purchase A313 online click here.

BIAFINE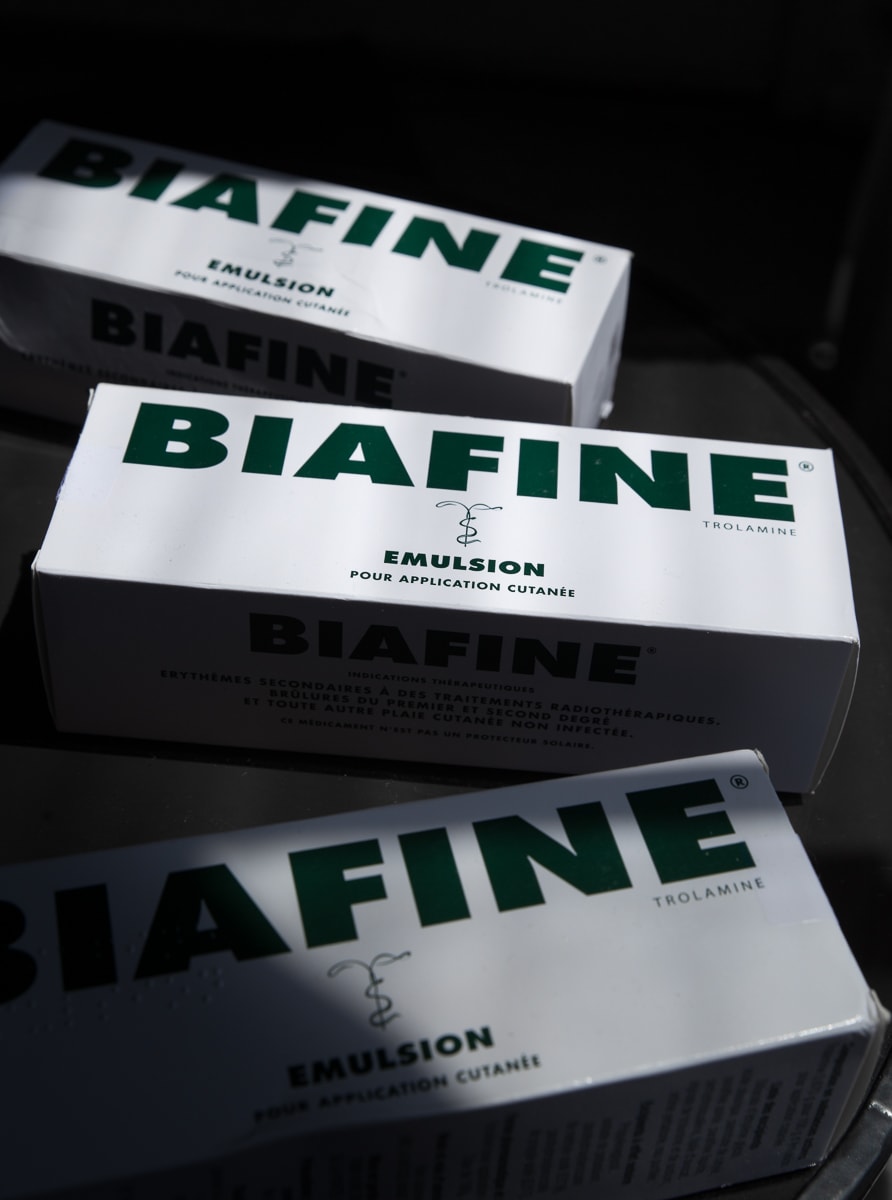 BIAFINE EMULSION
Biafine is one of my go-to products that I grab every time I'm in Paris.
My favorite way to use this cream is for treating sunburns and soothing irritated skin. It's also good for healing superficial wounds.
I use it all the time.
PRICE AT CITY PHARMA €4.59
Biafine is unavailable in the United Stated but you can usually find it on Ebay or Mercari for around $30 USD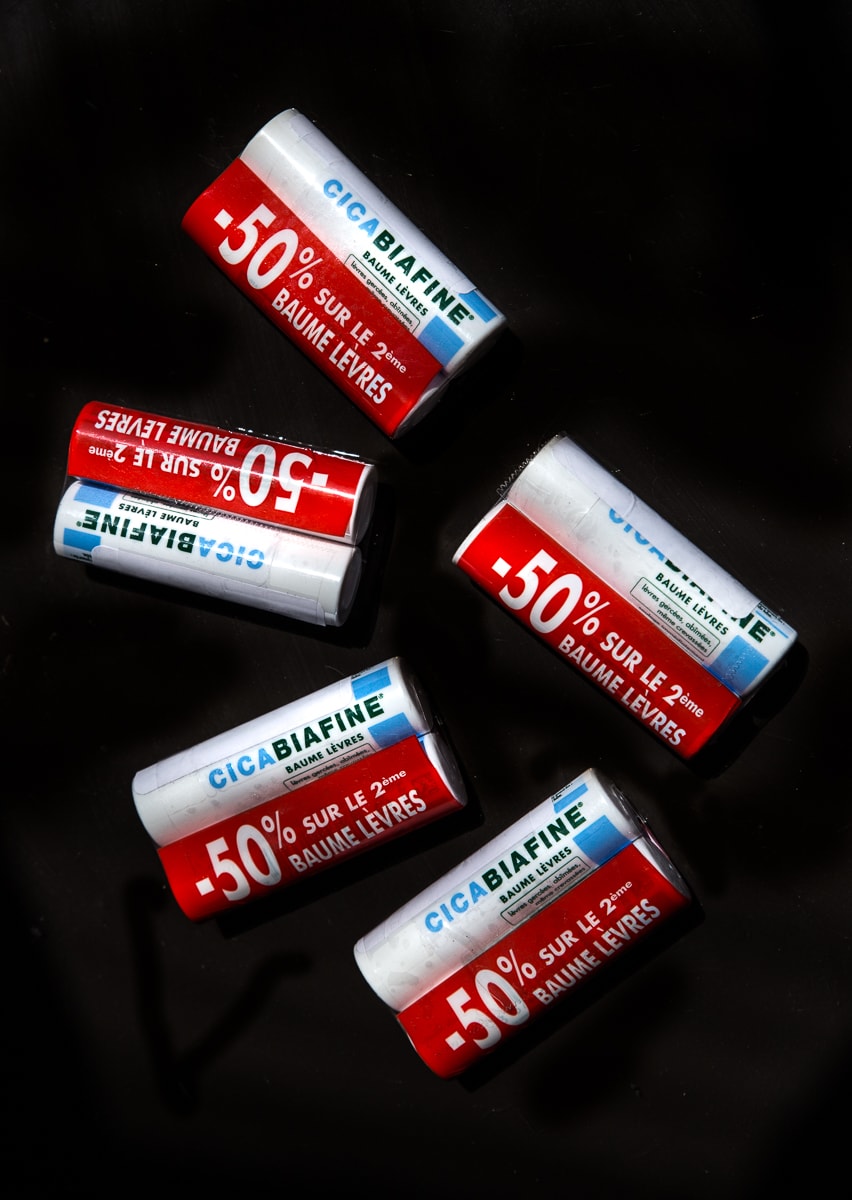 CICABIAFINE LIP BALMS
I've never used this lip balm before but they didn't have the Homeoplasmine sticks this time so I decided to give this brand a try instead.
I like to throw these in my kit because they are cheap and I always end up giving them to clients.
PRICE AT CITYPHARMA €4.89 for 2 | PRICE IN US $10 for 1
To purchase Cicabiafine Lip Balm online click here.
BIODERMA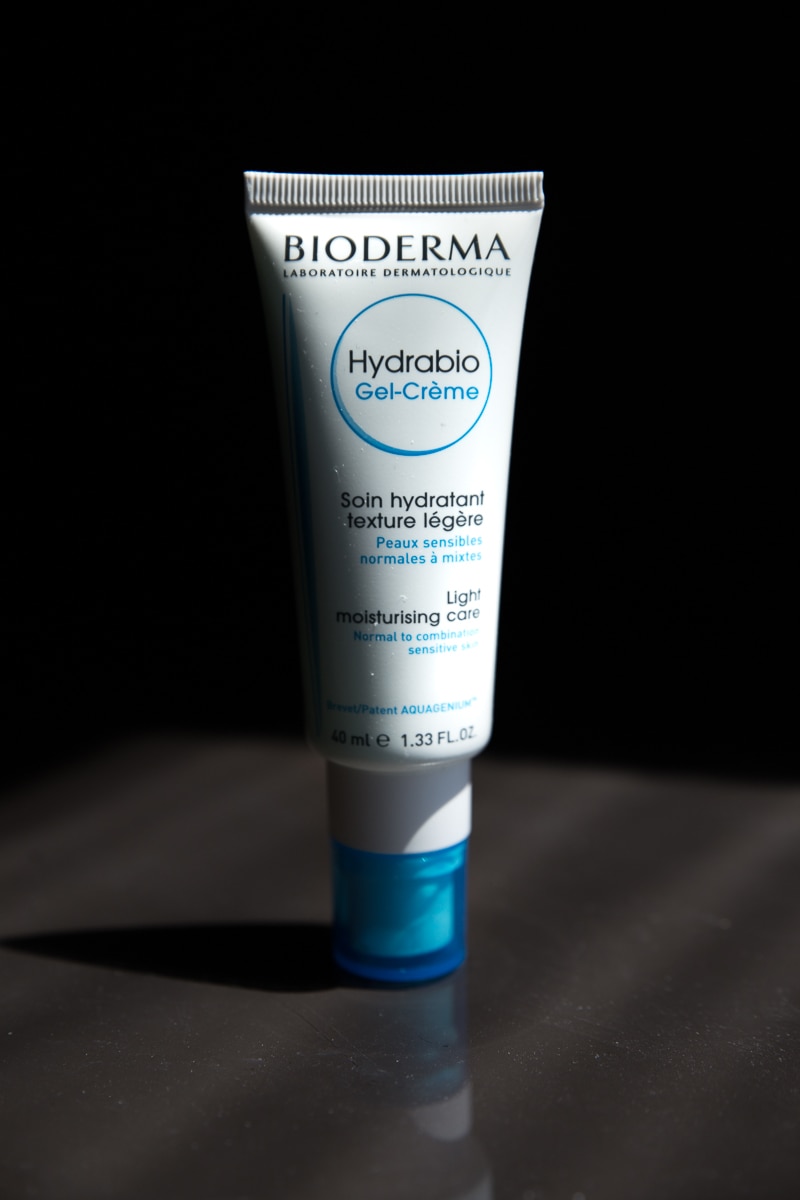 HYDRABIO GEL-CREME
I bought this product on accident. I meant to buy the cream version, per Lisa Eldridge's recommendation.
Lisa is a celebrity makeup artist who works with people like Kate Winslet, Emma Roberts and Nicole Kidman. She said she likes using the Hydrabio Legere and Hydrabio Riche for dry, dehydrated skin.
This particular product is a gel version of the cream, so it's going to be a lot lighter. It's supposed to hydrate, smooth and add radiance to your skin.
PRICE AT CITY PHARMA €11.89 | PRICE IN THE US $25
To purchase Hydrabio Gel-Creme online click here.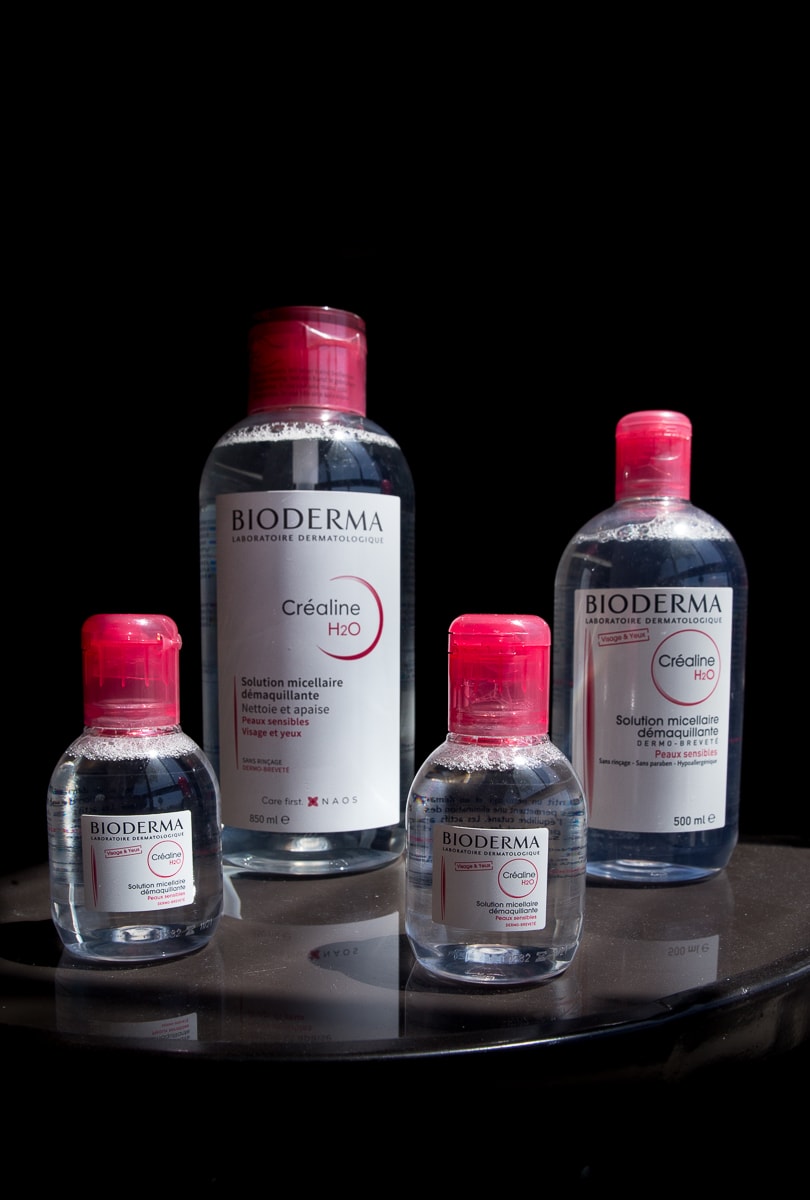 BIODERMA

CREALINE H2O
This is my favorite makeup remover ever. Bioderma is so light, it feels like water on your skin but it removes all traces of makeup quickly and gently.
CityPharma used to have a two pack of Bioderma Crealine for €15 but I didn't see it this time around.
I asked one of the sales employees and he said they don't carry the 2 pack anymore. Instead, they have this new, massive 850ml bottle. The 2 pack was a better deal (cost compared to ml) but I like the dispensing lid of the new bottle.
City Pharma does still carry the 2 pack of the Bioderma Sebium (for oily skin).
PRICE €13.99 for 850ml / €2.38 for the travel size | PRICE IN THE US $20 for 500ml / $6 for the travel size
To purchase Bioderma Crealine online click here. The 850ml size is not available online.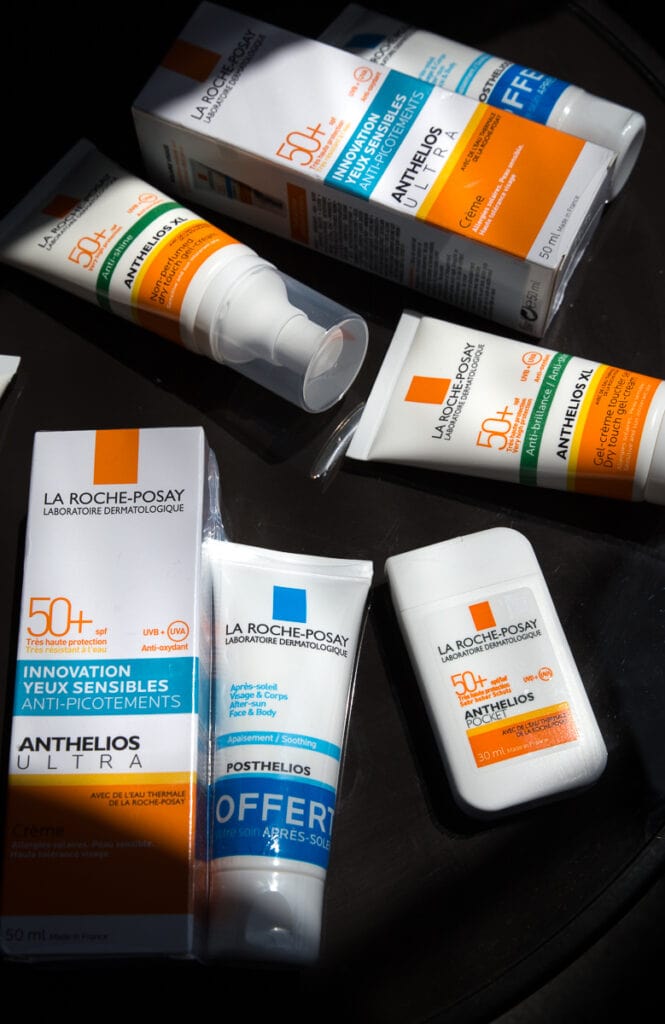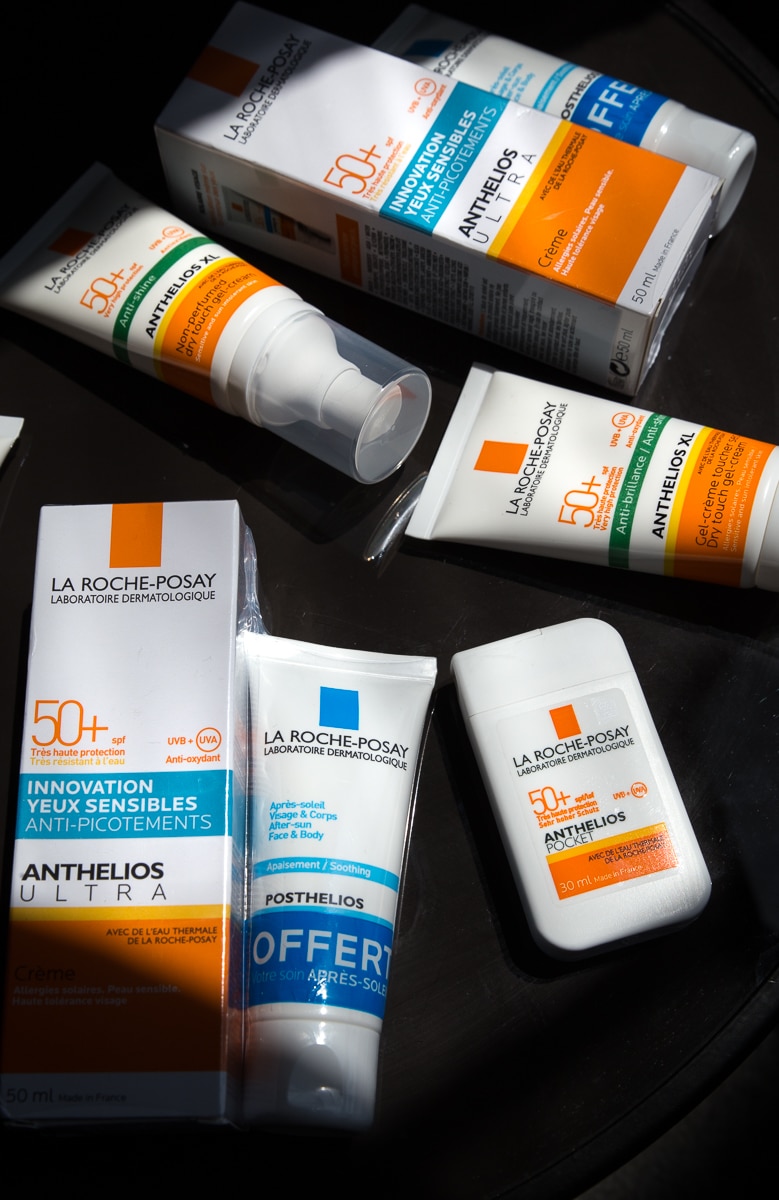 LA ROCHE POSAY
In the United States, La Roche Posay and Avene are sold in drugstores, so some people might attribute them with lower end skincare. Not the case at all.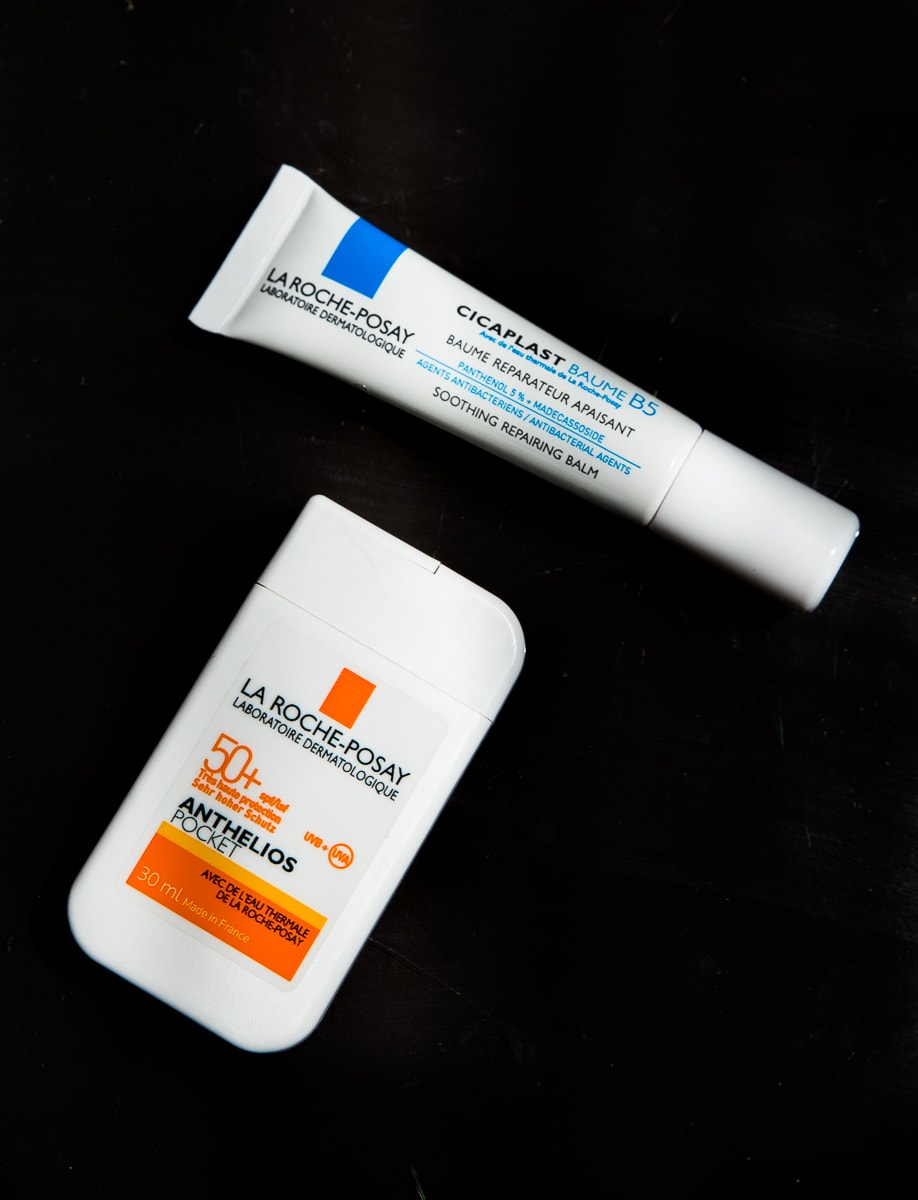 CICAPLAST BAUME B5
Cicaplast Baume B5 is a multi-purpose balm for dry, irritated skin.
I keep a travel size in my kit for allergic reactions. It's also good to use as prep if someone has had recent facial peels, cosmetic work or is on accutane and has very dry skin.
PRICE AT CITY PHARMA €3.99 | PRICE IN US unavailable in travel size / $15 for full size
To purchase Cicaplast Baume B5 online click here.
TRAVEL SIZED ANTHELIOS POCKET SUNSCREEN
This little Anthelios sunscreen was not a good deal at all but I was lured in by how small and cute it was. Hopefully I can find a way to re-fill it because it is a great size for throwing in your purse.
PRICE AT CITYPHARMA €5.99
Anthelios pocket size sunscreen is not available in the US or online.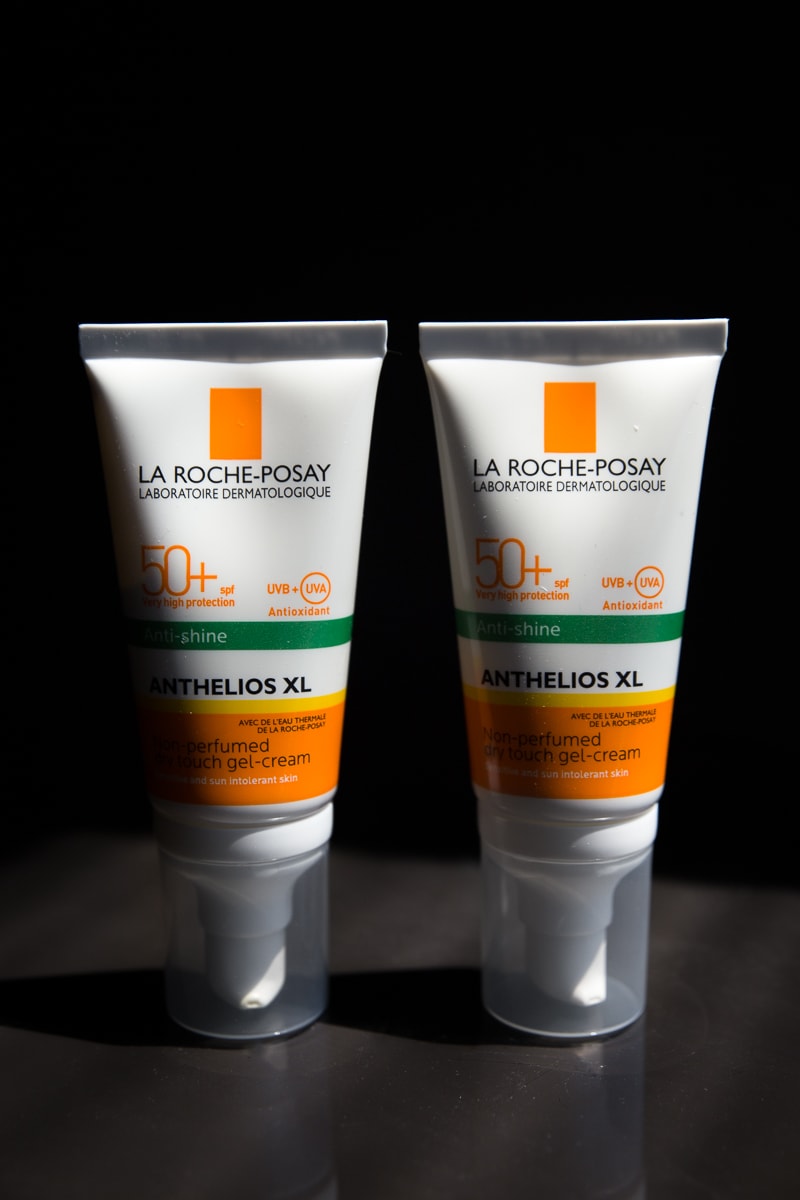 ANTHELIOS ULTRA SUNSCREEN
Some of La Roche Posay's bestselling products are their sunscreens. Personally, I prefer Japanese sunscreens but I still pick up tubes of La Roche Posay at City Pharma because they are cheap and they do work well.
PRICE AT CITY PHARMA €7.99 | PRICE IN THE US $20-30
To purchase Anthelios Sunscreen online click here.
ANTHELIOS ANTI SHINE DRY TOUCH SUNSCREEN
I have never seen the Anti-Shine version of Anthelios sunscreen before but I stocked up. One of my biggest complaints about the regular version is that it starts to feel a little greasy under makeup.
I have been using this sunscreen for a few weeks and so far, I love it. I'll definitely be replacing the original with this version in both my professional kit and personal skin care routine.
PRICE AT CITY PHARMA €7.99| PRICE IN THE US $20-25
To purchase Anthelios Anti Shine online click here.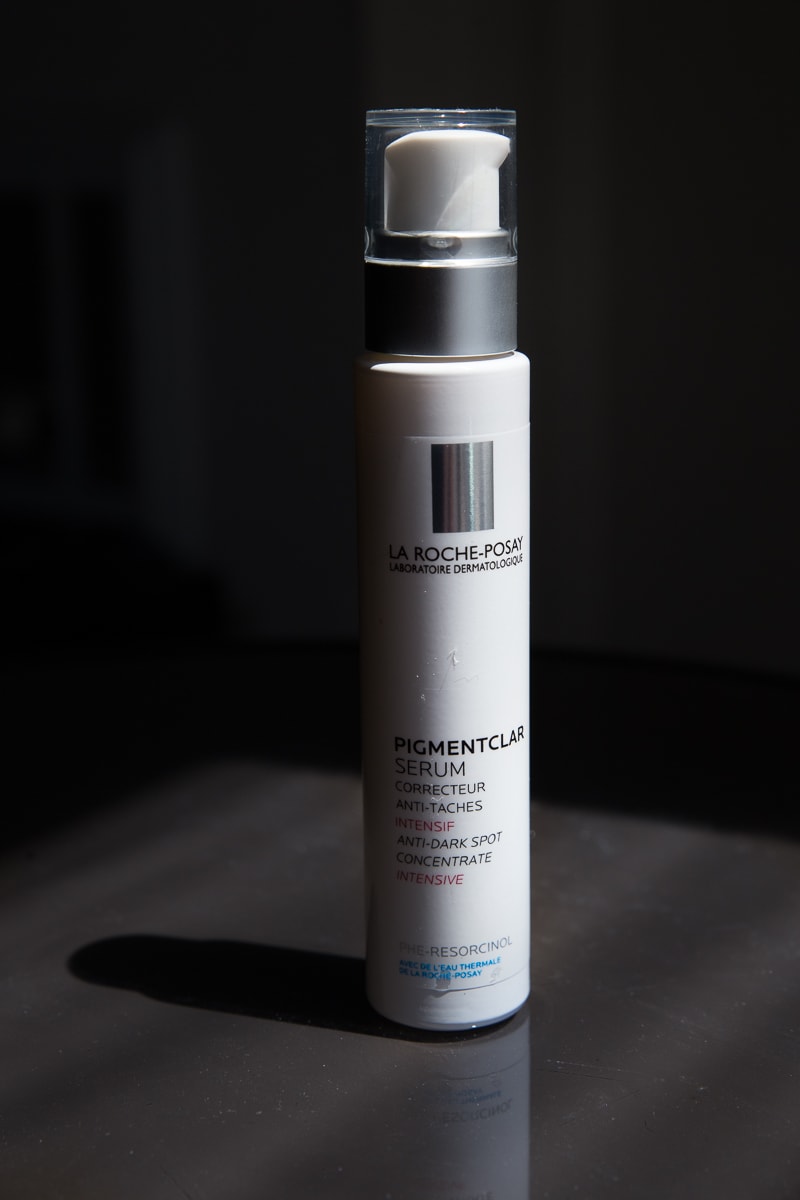 PIGMENTCLAR SERUM
I bought this serum for Nick last time we were in Paris and he had great results with it, so this time around I got one for myself.
It is formulated with phe-resorcinol, ferulic acid and micro-exfoliating lipo-hydroxy acid, which are supposed to help treat dark spots and uneven skintones.
PRICE AT CITYPHARMA €28 | PRICE IN THE US $53
To purchase Pigmentclar Serum online click here.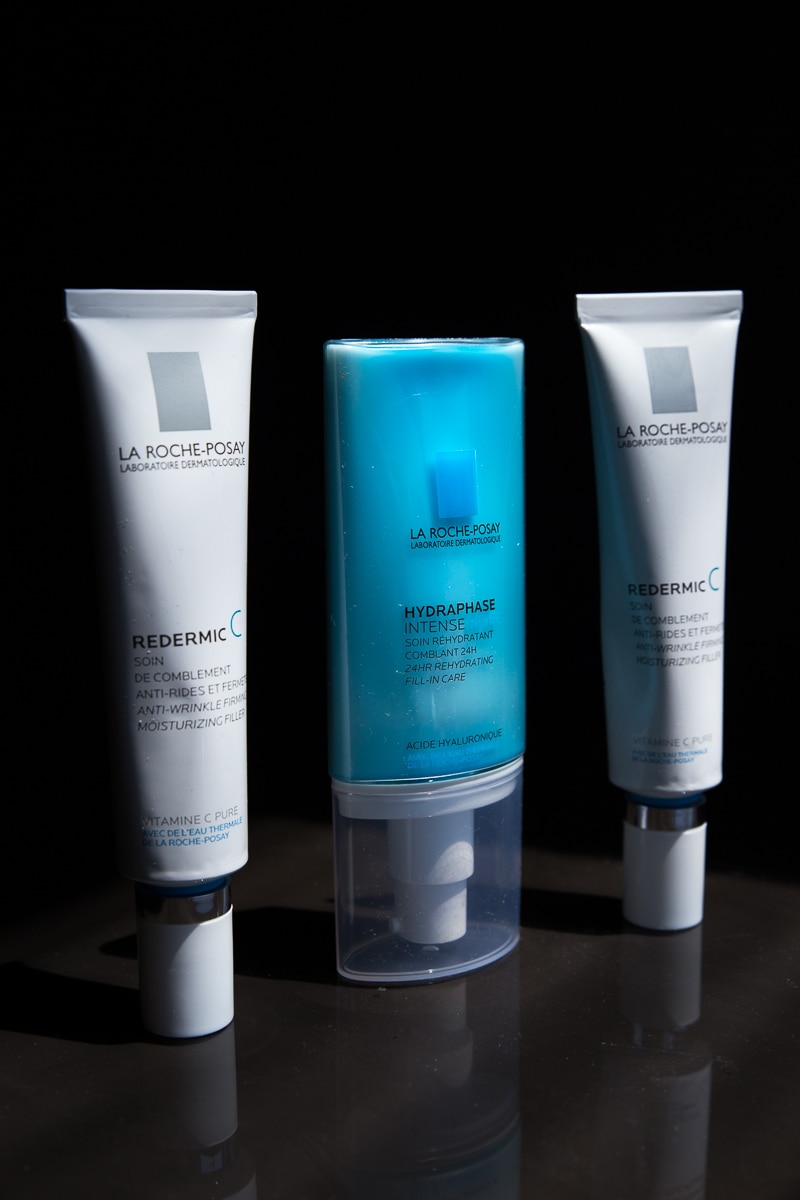 REDERMIC C
This is one of my staple CityPharma buys.
Redermic C is a pure Vitamin C cream / moisturizing filler with fragmented hyaluronic acid. It can be used as a moisturizer, but I prefer to layer it at night. It hydrates and brightens the skin and supposed to help with fine lines and wrinkles.
PRICE AT CITY PHARMA €24 | PRICE IN THE US $55
To purchase Redermic C online click here.

HYDRAPHASE INTENSE
This is another new product that I am trying out.
It is a heavier hydrating moisturizer with hyaluronic acid, that is said to keep you moisturized for up to 24 hours.
PRICE AT CITYPHARMA €15 | PRICE IN THE US $36
To purchase Hydraphase Intense online click here.

NUXE
NUXE HUILE PRODIGIEUSE
Nuxe Huile Prodigieuse is cult classic French skincare product.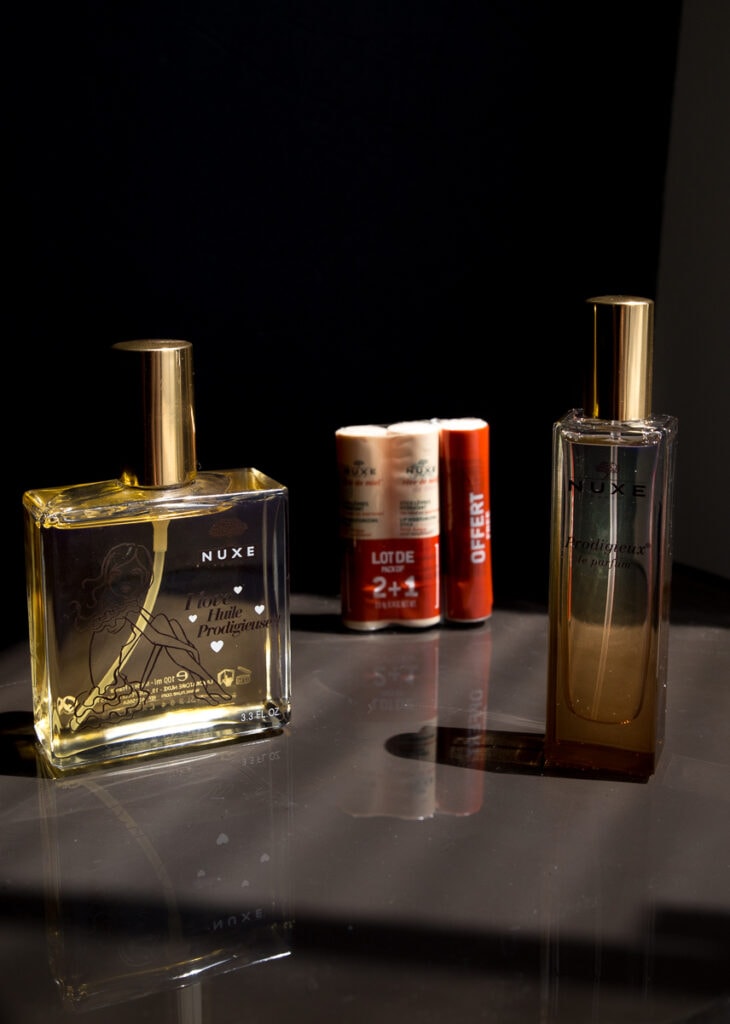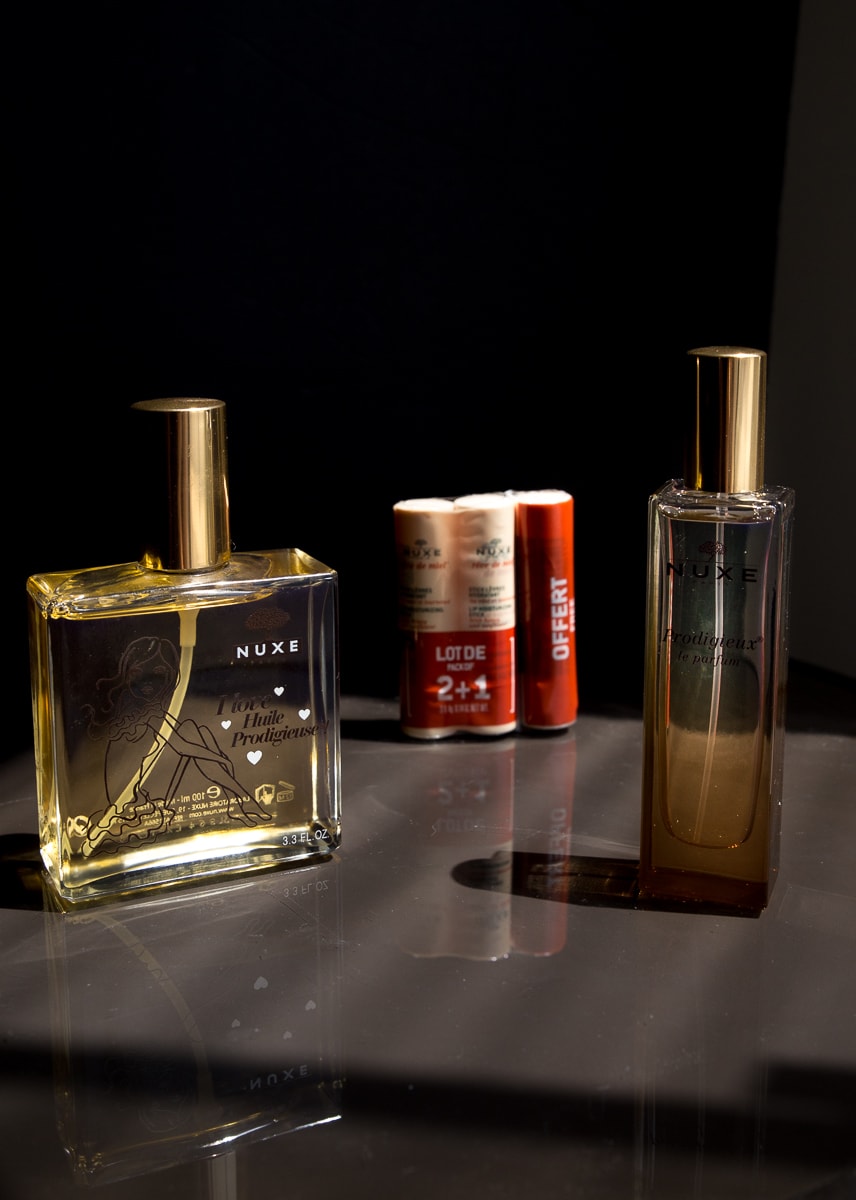 It is the #1 oil in France which can be used on the body, face or hair. I've been picking up the dry oil for years, but mostly just for the scent (it smells soo good).
So this time around I grabbed the perfume too.
DRY OIL PRICE €22 or 2 for €32 | PRICE IN THE US $40-50
To purchase Nuxe Huile Prodigieuse online click here.
EAU DE PARFUM PRICE €24 | PRICE IN THE US $70
To purchase Nuxe Huile Prodigieuse Perfume online click here.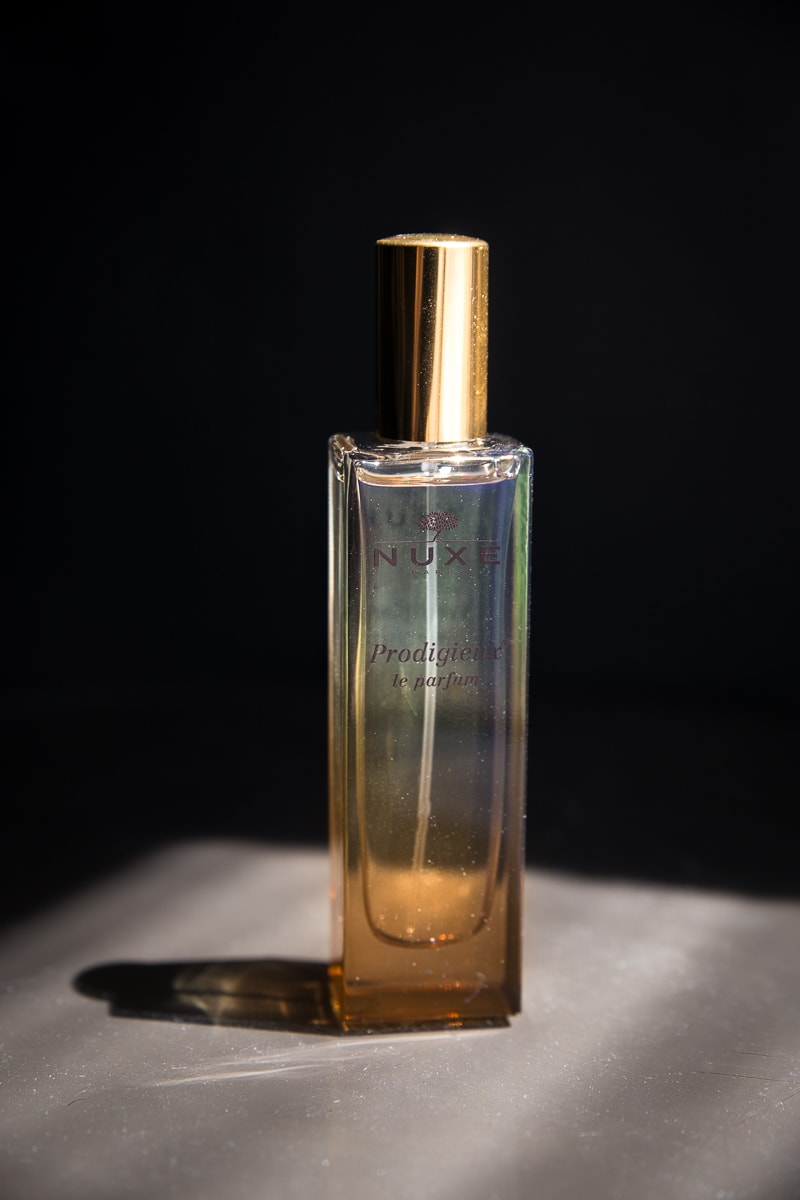 NUXE LIP BALMS
My favorite Nuxe lip balm is their Reve de Miel that comes in a little jar. But I still have some left over so I grabbed these lip balm sticks instead.
I like them for my male clients because they are super hydrating but show up matte on the lips.
At CityPharma, they come in a 3 pack – buy 2, get 1 free.
PRICE AT CITY PHARMA €6.98 for 3 | PRICE IN THE US $12 for 1
To purchase Nuxe Lip Balm stick online click here.

AVENE
FACE WASH
I'm a fan of Avene products because they are specifically developed for sensitive skin, so the line is extremely gentle.
I always grab a few of their face cleansers because they are cheap and last forever. You can't even buy a small bottle of Neutrogena face wash at home for the same price, and with these bottles, you get 2-3x the product.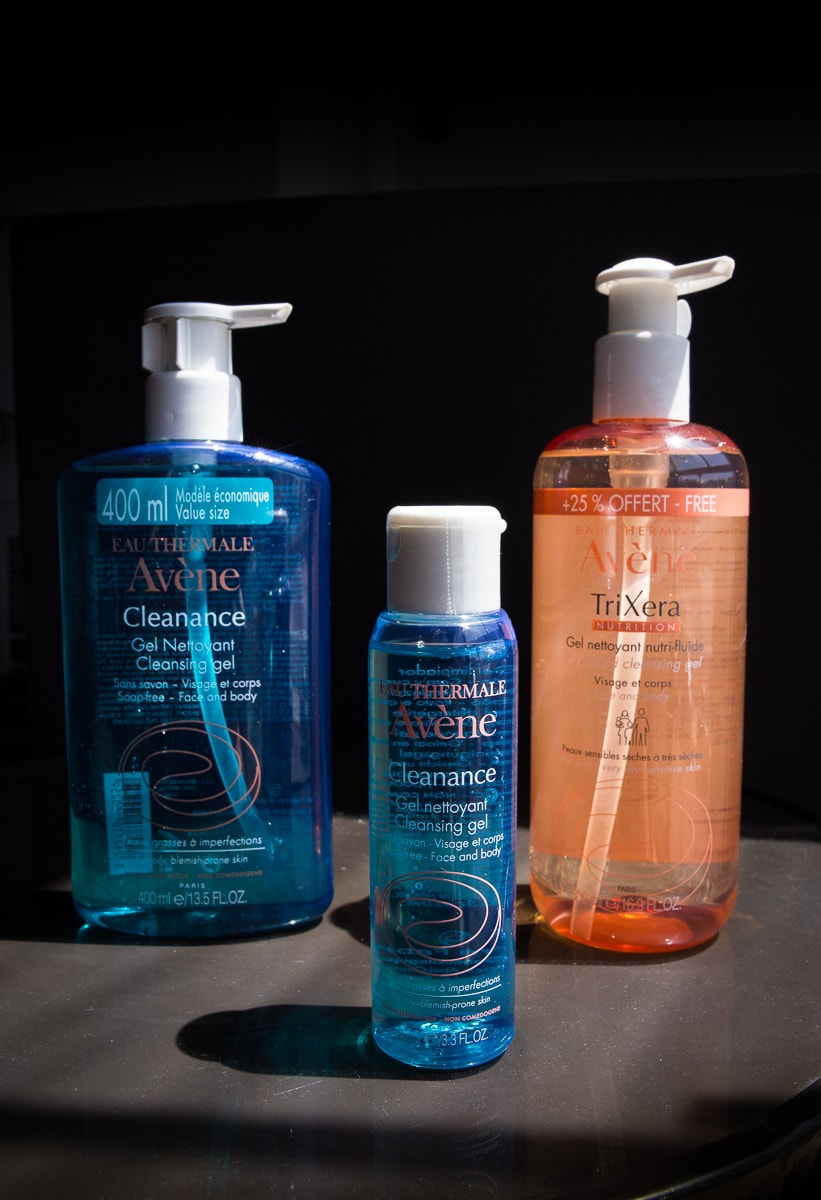 CLEANANCE FACE WASH
This cleanser removes oils and impurities without stripping the skin. It is best suited for those with oily skin.
PRICE AT CITY PHARMA €8.97 | PRICE IN THE US $30
To purchase Cleanance Cleanser online click here.

TRIXERA FACE WASH
This cleanser is hypoallergenic, paraben-free, soap-free and gluten-free. It's best suited for those with dry skin.
PRICE AT CITY PHARMA €10 | PRICE IN THE US $29
To purchase Trixera Nutrition Nutri-Fluid Cleanser online click here.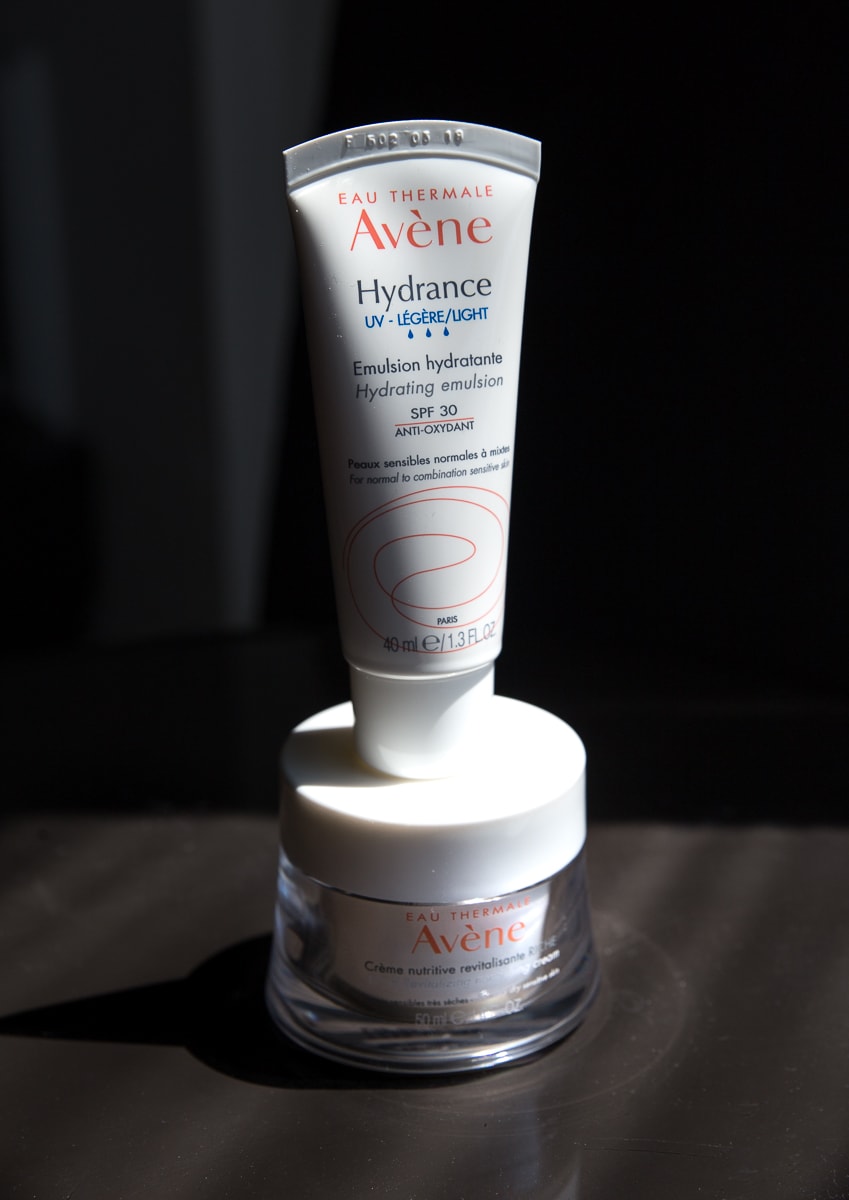 HYDRANCE LIGHT
Hydrance Light is a basic daytime moisturizer with SPF 30. It's super inexpensive and wears well under makeup. I like to keep one in my travel skincare kit.
PRICE AT CITY PHARMA €11.75 | PRICE IN THE US $32
To purchase Hydrance Light online click here.
RICHE NOURISHING CREAM
The Riche Nourishing Cream is a rich moisturizer for very dry skin. I bought this for Nick to use as a night cream.
PRICE AT CITYPHARMA | €20 PRICE IN THE US $32 
To purchase Riche Nourishing Cream online click here.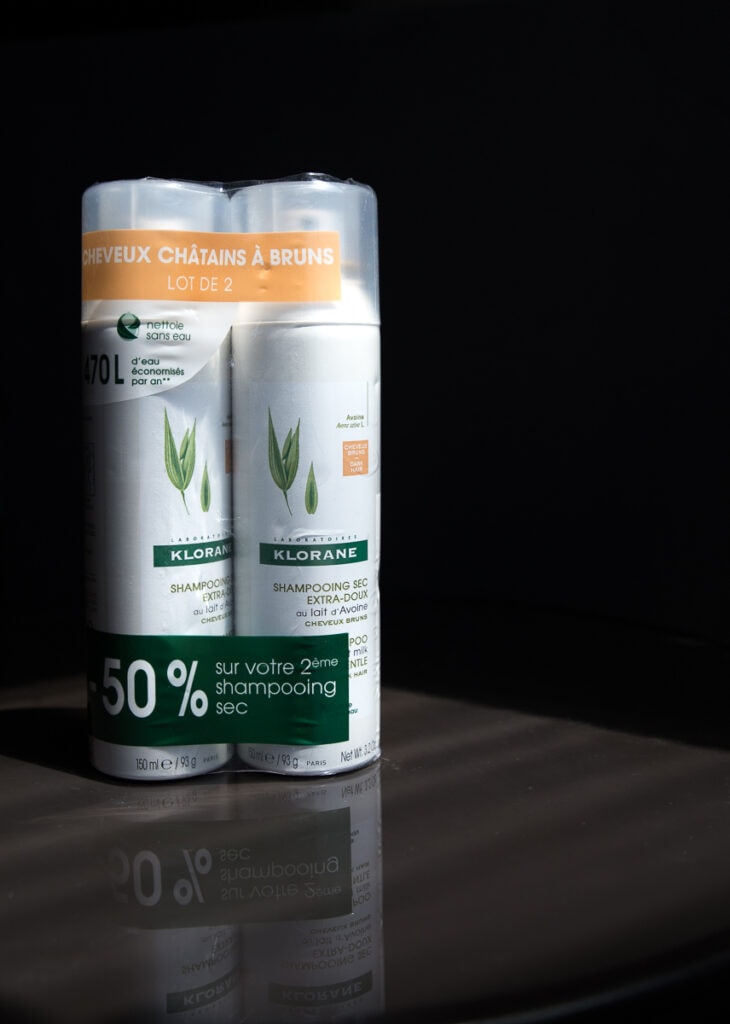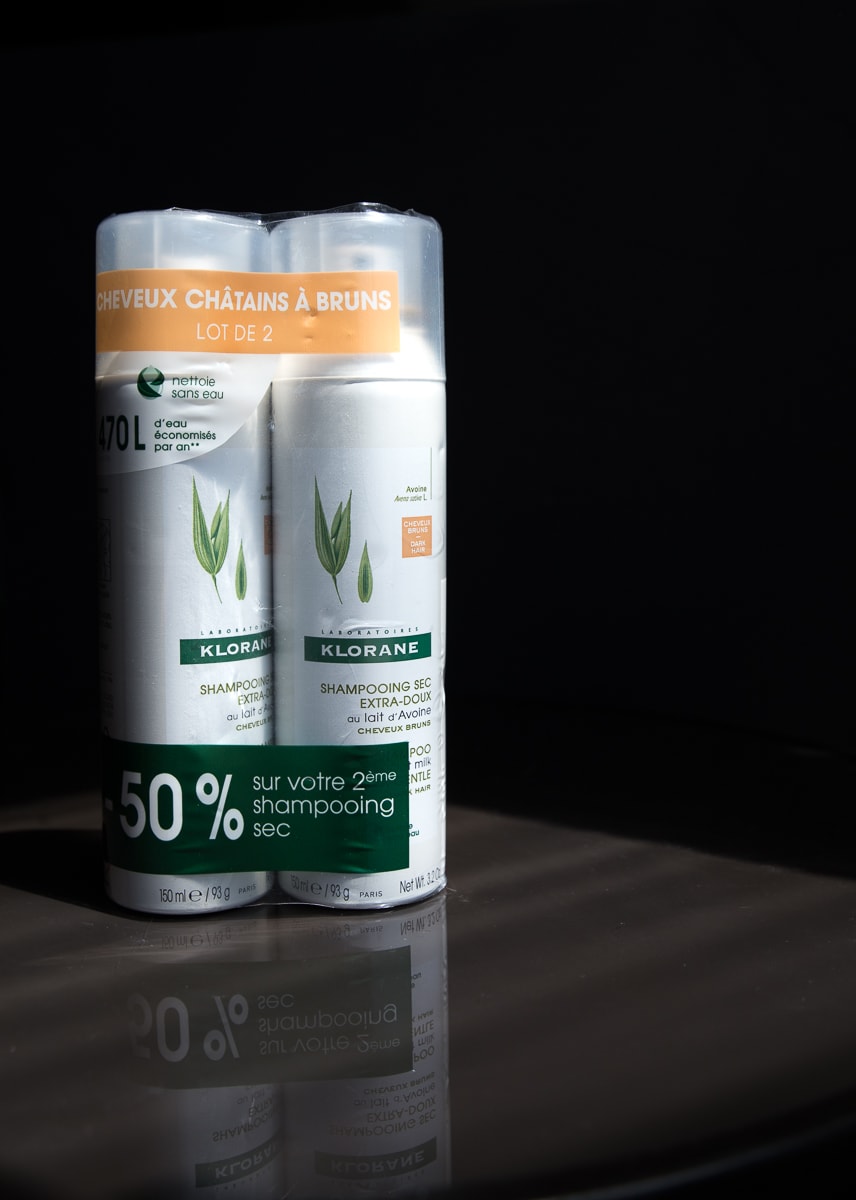 KLORANE
Klorane makes one of my favorite dry shampoos for personal use. I've never used the extra gentle formula before so I picked up a few cans. It is supposed to have a natural tint so I'm excited to see how it wears vs the traditional white powder.
You can't beat the price and City Pharma sells it in a 2 pack – buy one get one 1/2 off.
PRICE AT CITYPHARMA €11.89 for 2 | PRICE IN THE US $20 for 1
To purchase Klorane Dry Shampoo online click here.
---
RELATED POST: DAVINES HAIR REFRESHER DRY SHAMPOO REVIEW
---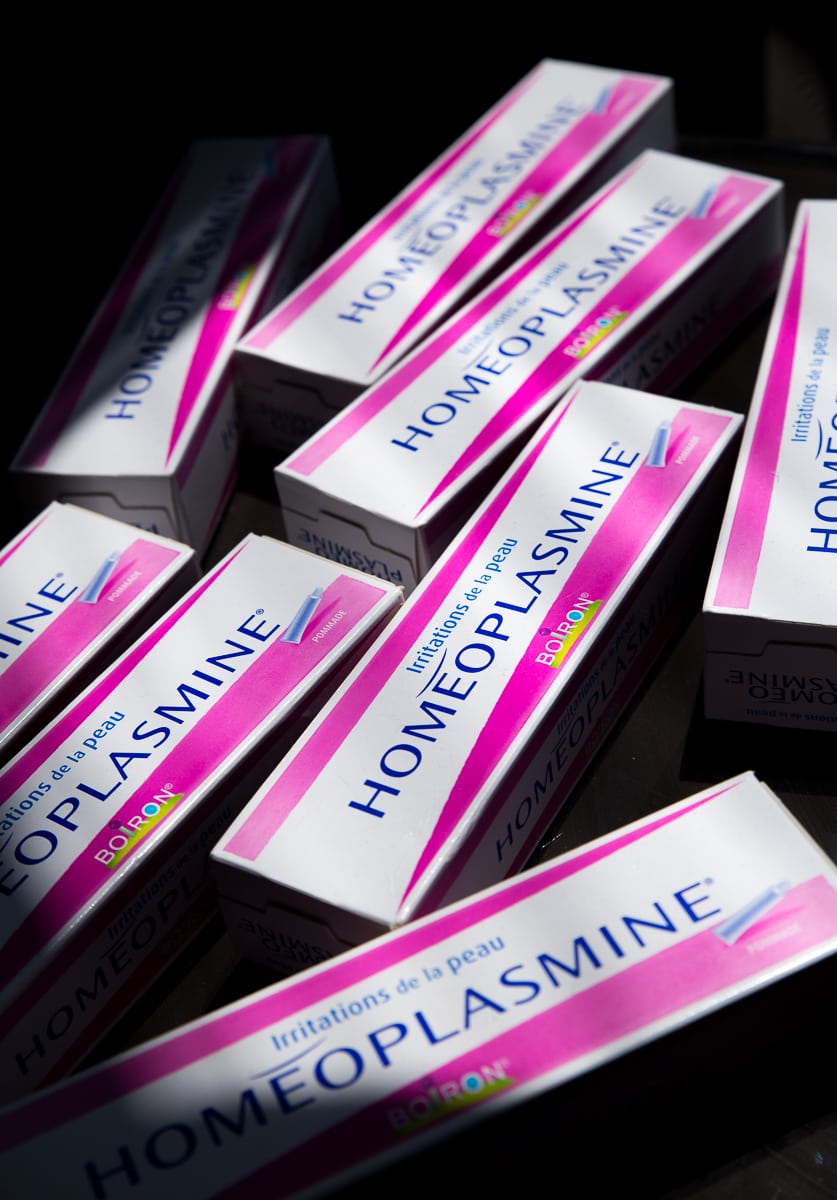 HOMEOPLASMINE
Homeoplasmine is the holy grail lip moisturizer that I keep in my kit.
I use it on just about everyone while prepping the skin, and it smoothes and moisturizes the lips. It's a multipurpose balm so sometimes I also tap it on the cheekbones or eyelids during photoshoots.
I grabbed a ton this time around because the tubes are metal so they crack easily. I also am going to throw one in every set bag and purse I own.
PRICE AT CITY PHARMA €4.26 | PRICE IN THE US $15
To purchase Homeoplasmine online click here.

MY TOTAL SAVINGS $551.85+
(not including any multiples that I bought!)
---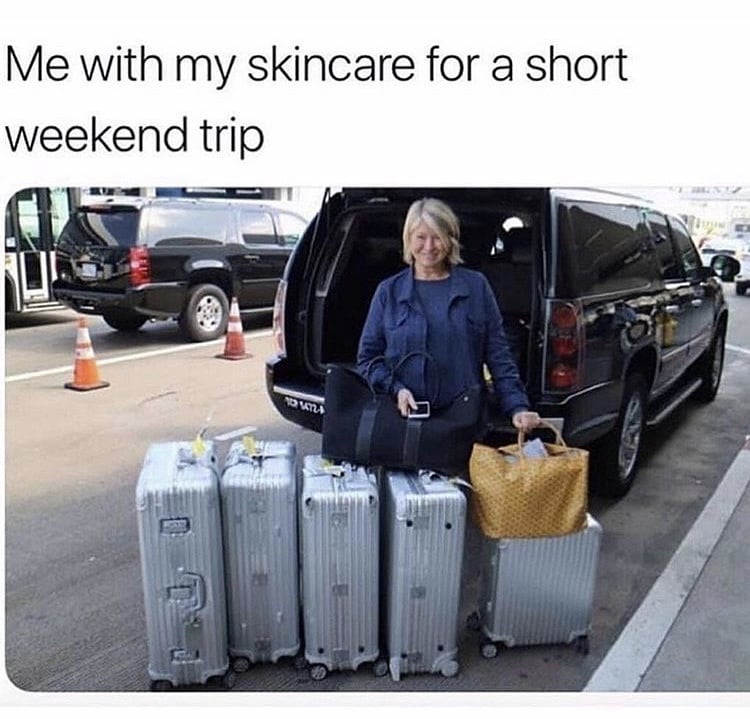 Have you been to CityPharma in Paris? Do you have any French skincare brands I should check out next time? Leave me a comment below!
---
PIN IT: CITYPHARMA PARIS // A MASSIVE SKINCARE HAUL FROM THE BEST PHARMACY IN THE CITY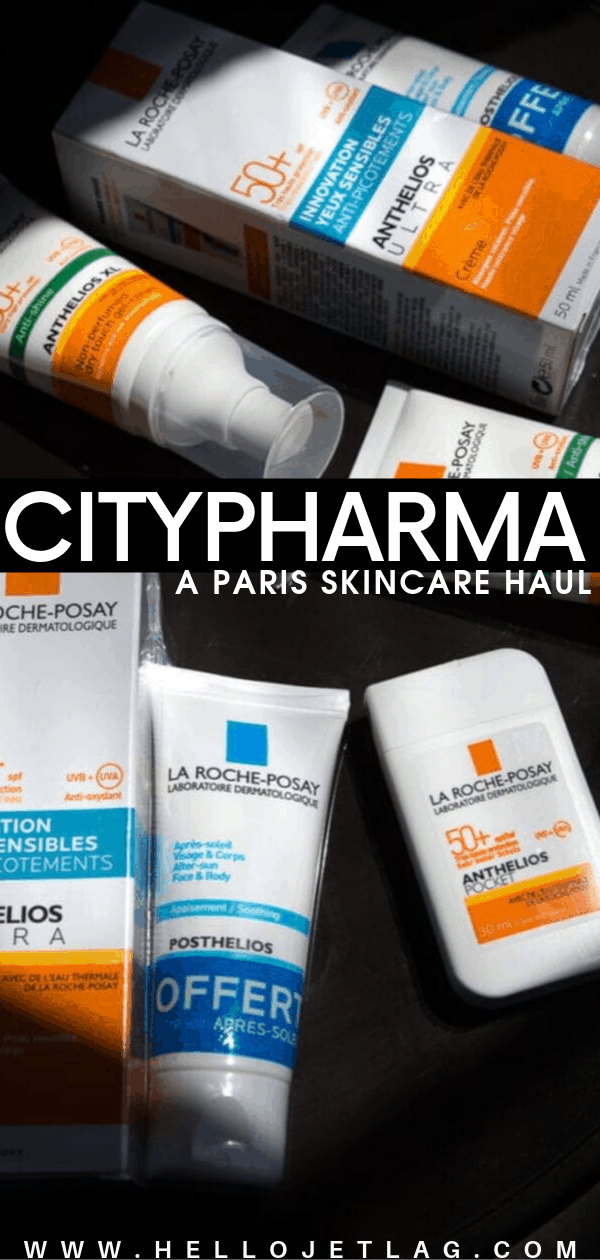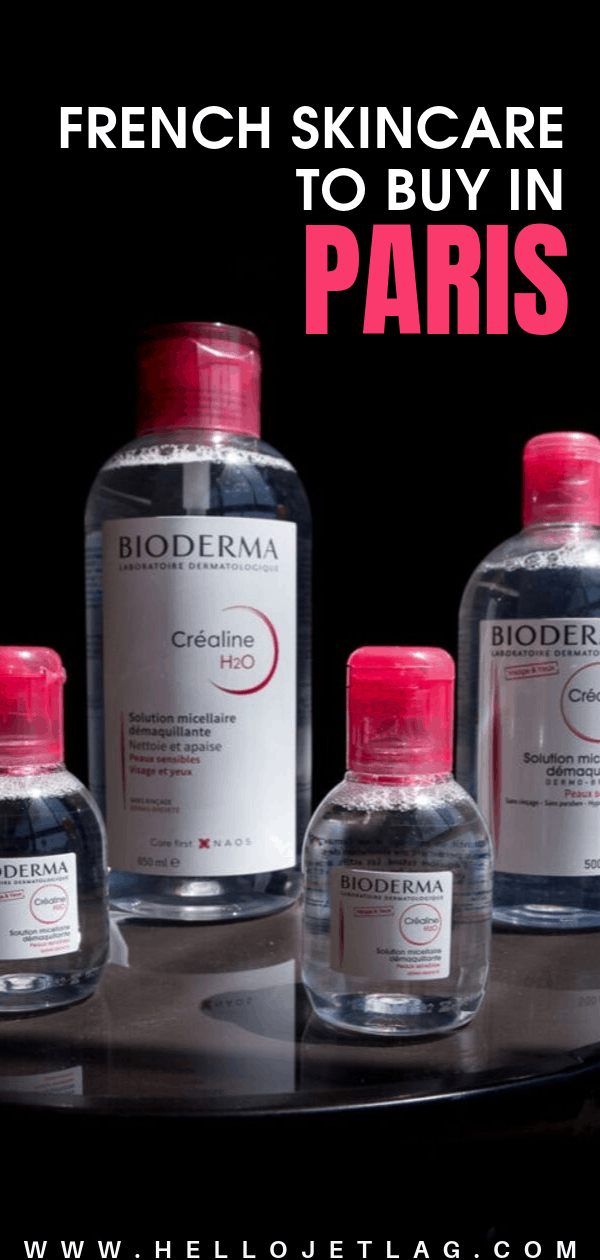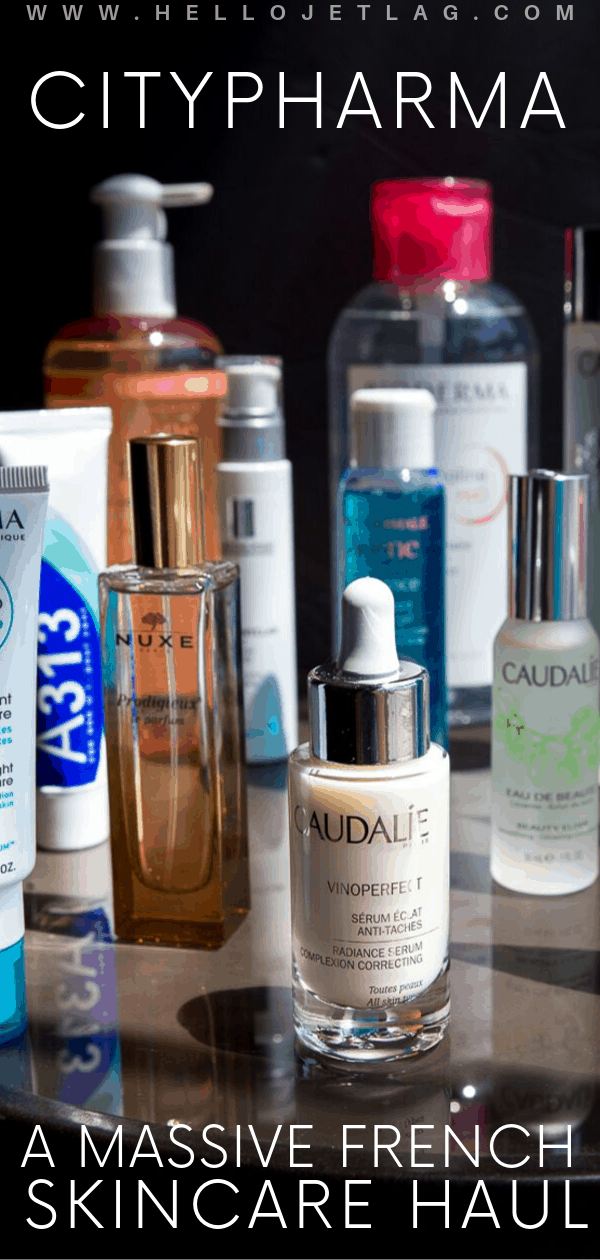 Disclaimer: This post is not sponsored. It does contain affiliate links, which means if you click them and purchase something, I receive a small commission.