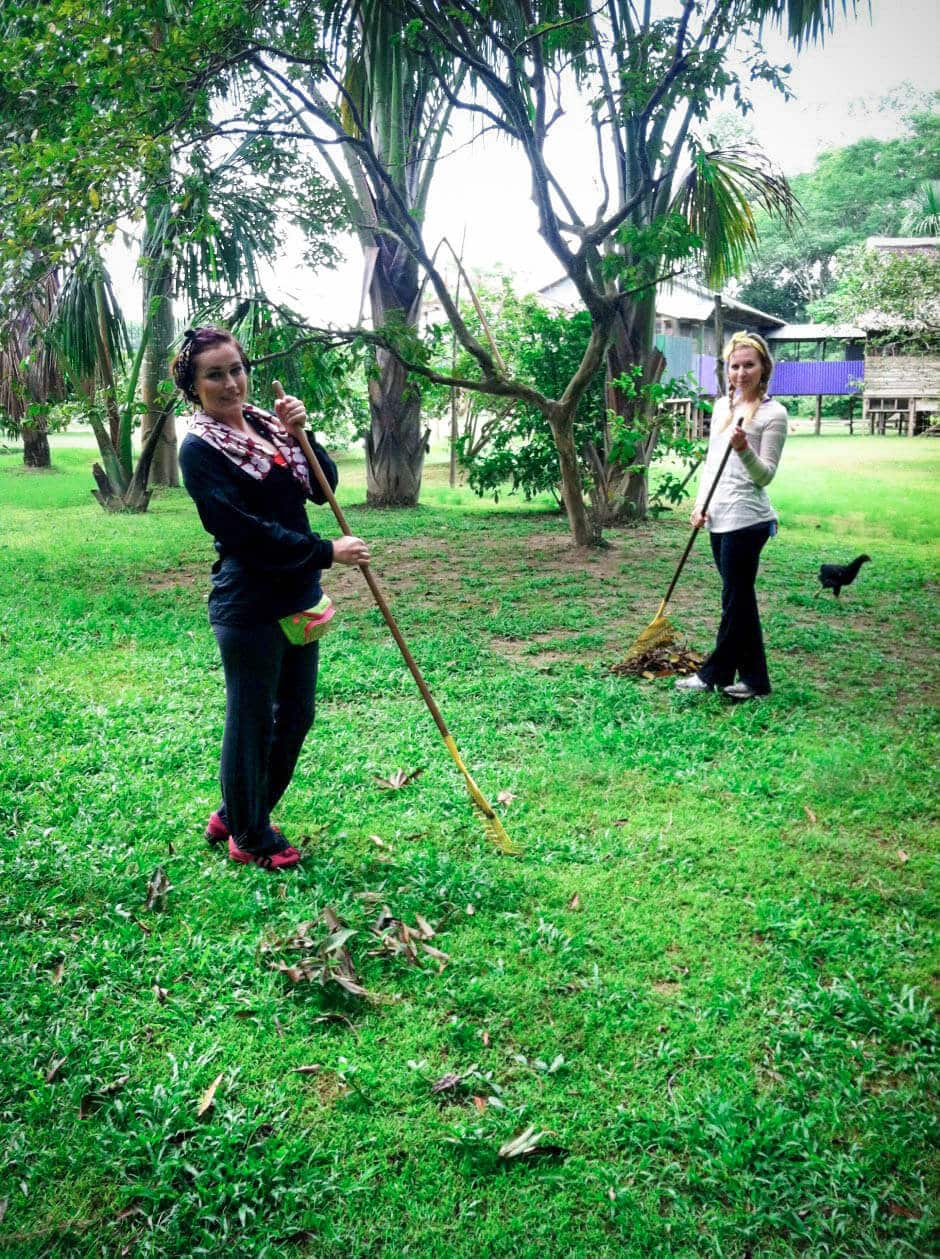 One of our least favorite volunteer tasks on La Isla De Los Monos is raking leaves (they call it sweeping). When Davidson first explained the task, we thought he was kidding. Sweep the jungle floor? Funny.
Turns out he wasn't kidding. It takes two hours for four people to rake the entire perimeter of the house. When he doesn't have help, it takes Davidson six hours to do it by himself!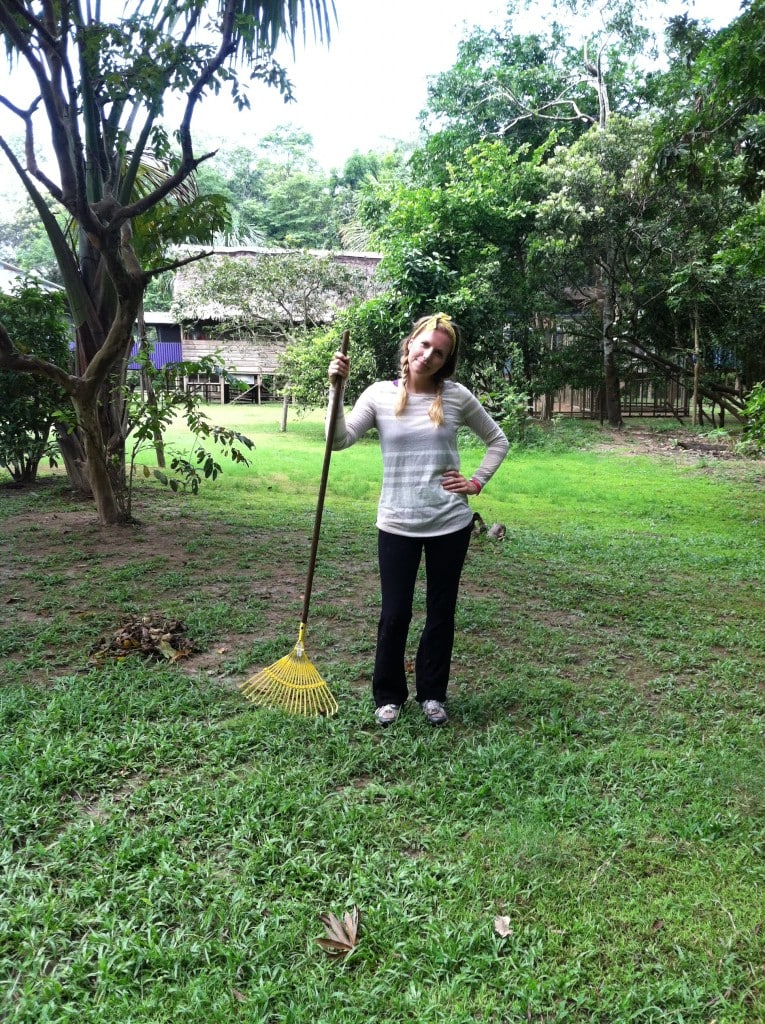 The best part of raking is the "refrescos" after. Fresh squeezed cocona, passion fruit and star fruit juice is served while we let our sweaty bodies dry off. The family here thinks we are insane. We look like we're ready for the snow when we should be in our bathing suits. Its about 90 degrees and disgustingly humid. They don't understand that the gringas can't hang with the crazy Amazon mosquitoes like they can.