My grama flew into Edinburgh Wednesday night and of course our first outing together was afternoon tea. We hopped on the bus and headed 45 minutes out of the city center to a big department-type store called Dobbies, with a tea room in the back. It was a bit of a long haul but Dobbies is my g'ma's favorite spot for afternoon tea, and I trust her.
My grama calls all scones made outside of the UK an absolute joke, so the main purpose of our visit was to let Nick to try a real, Scottish scone. If he was going to spend anymore time in her country, this was the requirement.
Lucky for us, they were on a 2 for 1 special.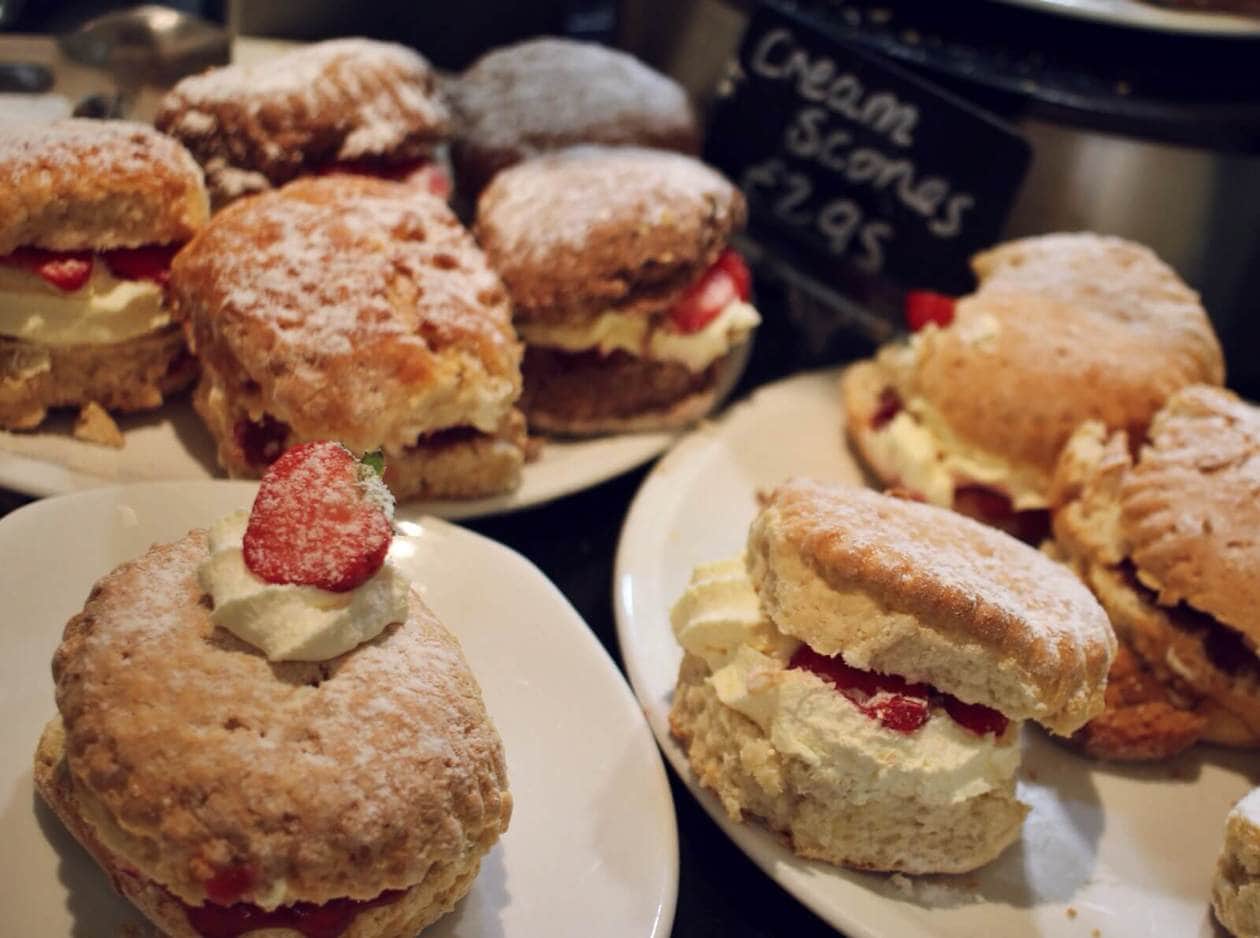 If you've never tried true scones with clotted cream, get your ass to Scotland ASAP. 
Where is your favorite place to get scones??