For one of Nick's birthday surprises while in Dubrovnik, I wanted to take him out on the water. There are tons of group tours to the Elafiti Islands from Dubrovnik, but since it's his 30th birthday I wanted to find a more private & special option. After researching boat charters in the area ($$), I discovered Dubrovnik Daily Sailing. Not only did they have stellar reviews but their prices were extremely reasonable for a private 3 island, full-day tour. Keep reading for a re-cap of our day exploring the Elafiti Islands with Dubrovnik Daily Sailing.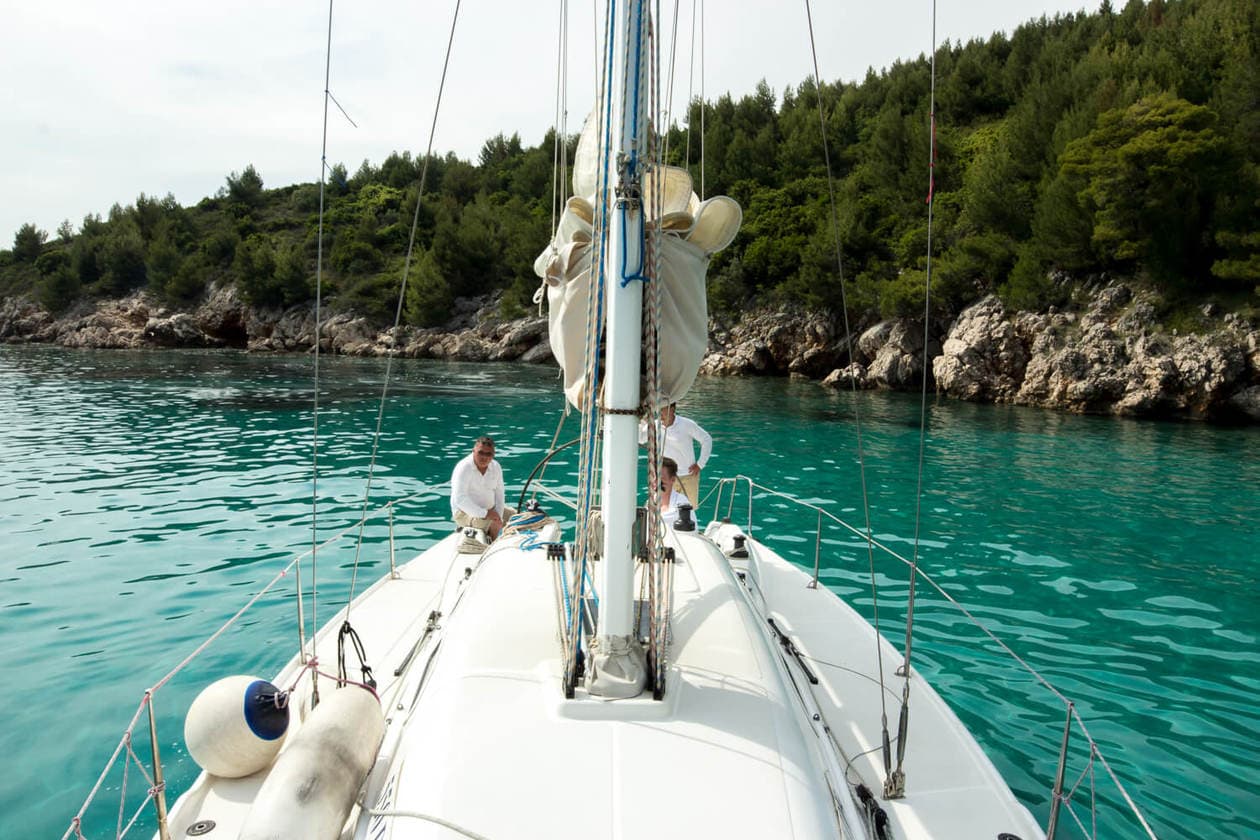 What are the Elafiti Islands?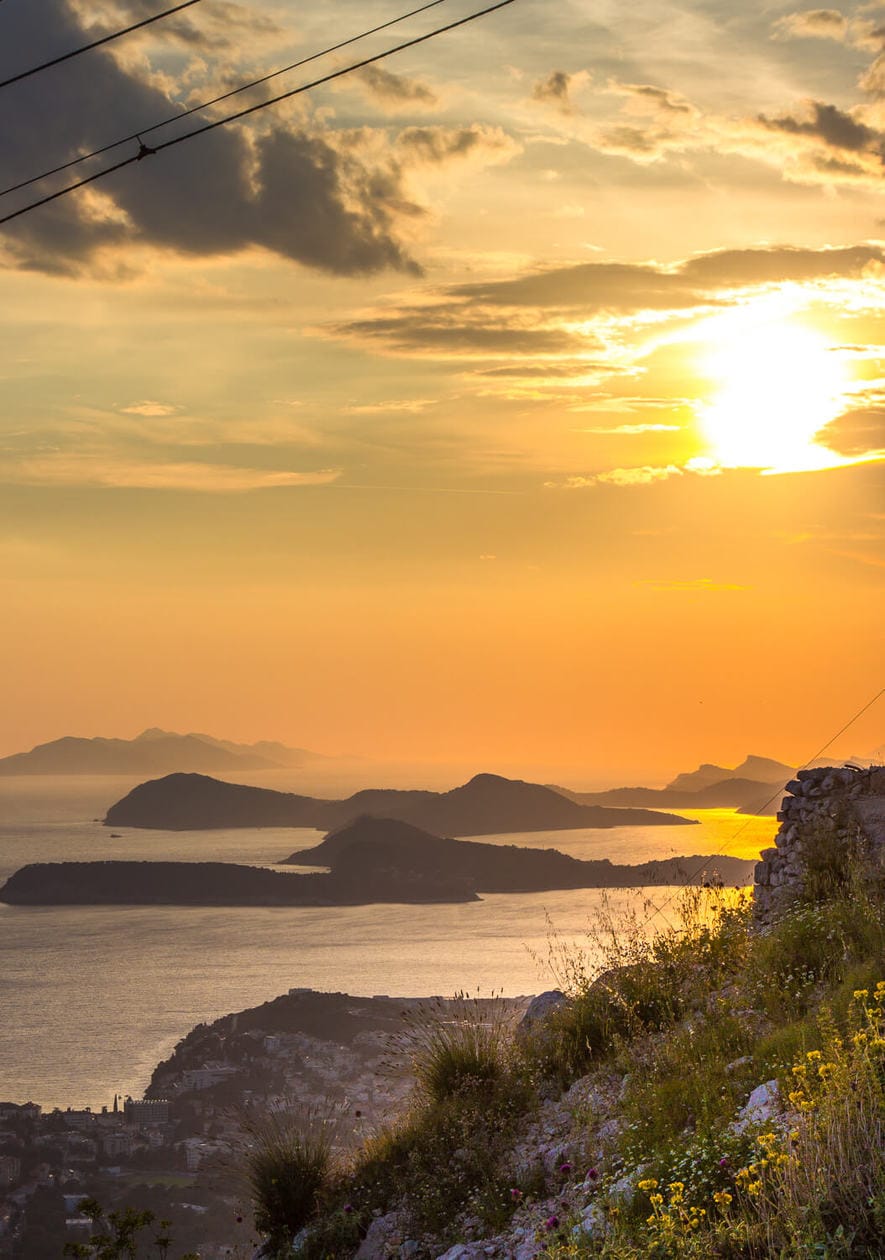 The Elafitis are a small archipelago of islands off of Dubrovnik's Coast. There are three main islands: Lopud, Sipan and Kolocep, as well as a handful of smaller islets and uninhabited islands.
Dubrovnik Daily Sailing Full Day Tour
Dubrovnik Daily Sailing is a sailboat charter company that offers private full-day and half-day tours of the Elafiti Islands. The half-day tour is 4 hours and you can explore 1-2 islands, Old Town or Lokrum (the choice is yours). The full day tour allows for you to see all three of the Elafiti Islands and it last 7 hours. I chose a full-day tour.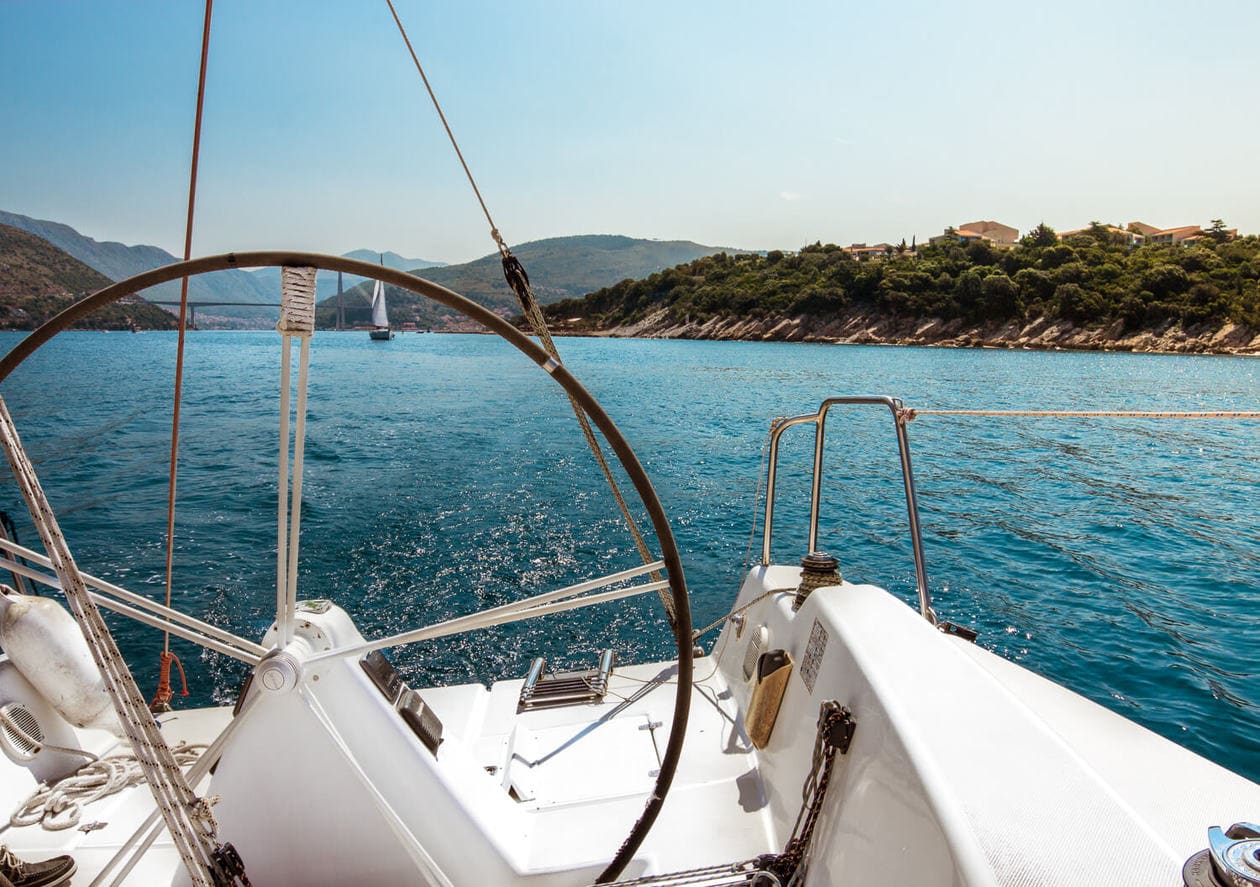 The morning of the tour, we were told to meet at Gruz Port. Everything on this trip has been a surprise for Nick so he had no idea what was going on. The boat sailed up at exactly 10am and we hopped on to start our day island hopping.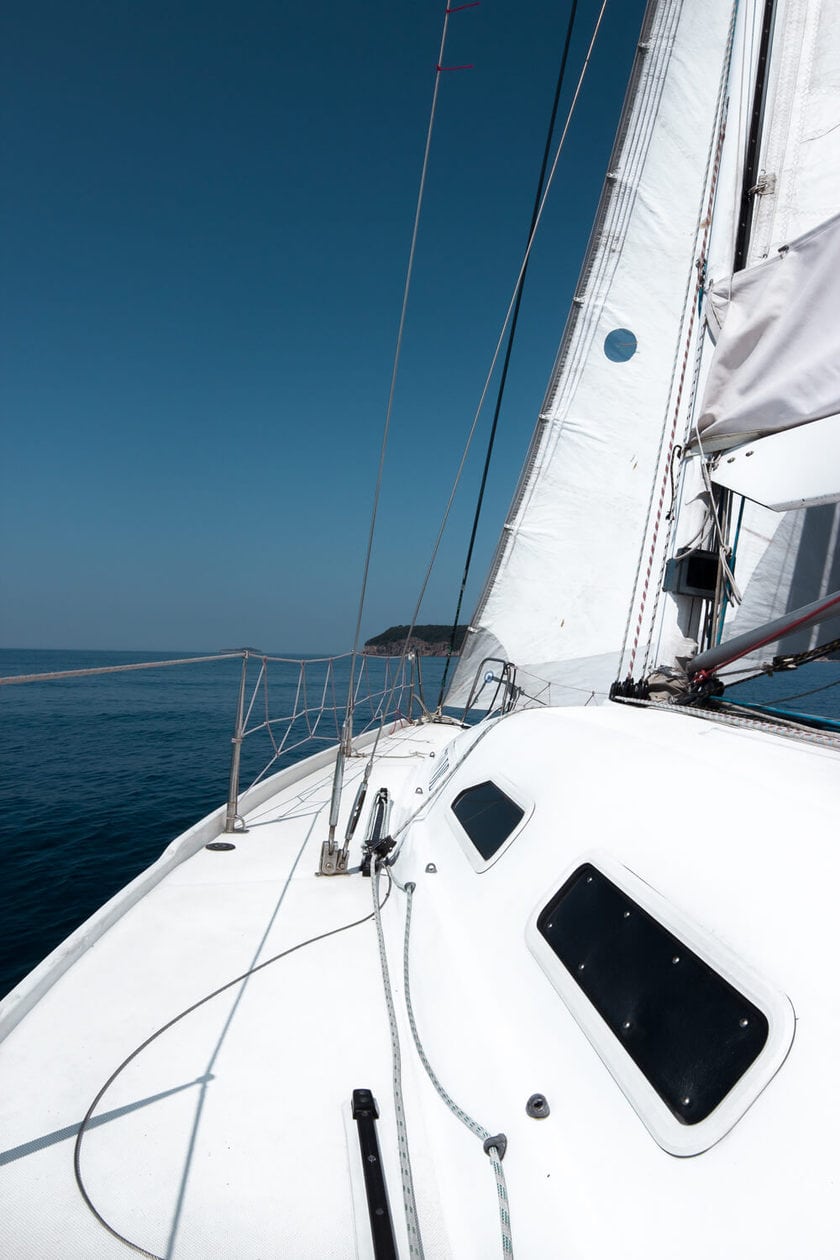 As we traveled to the first island, we got to know our skippers, Srdan and his father. When I first booked the tour I was a little worried that it might be awkward to ride around with strangers all day, but Srdan made it totally comfortable right off the bat. He let us store our wine in the galley and made us feel at home on his sailboat.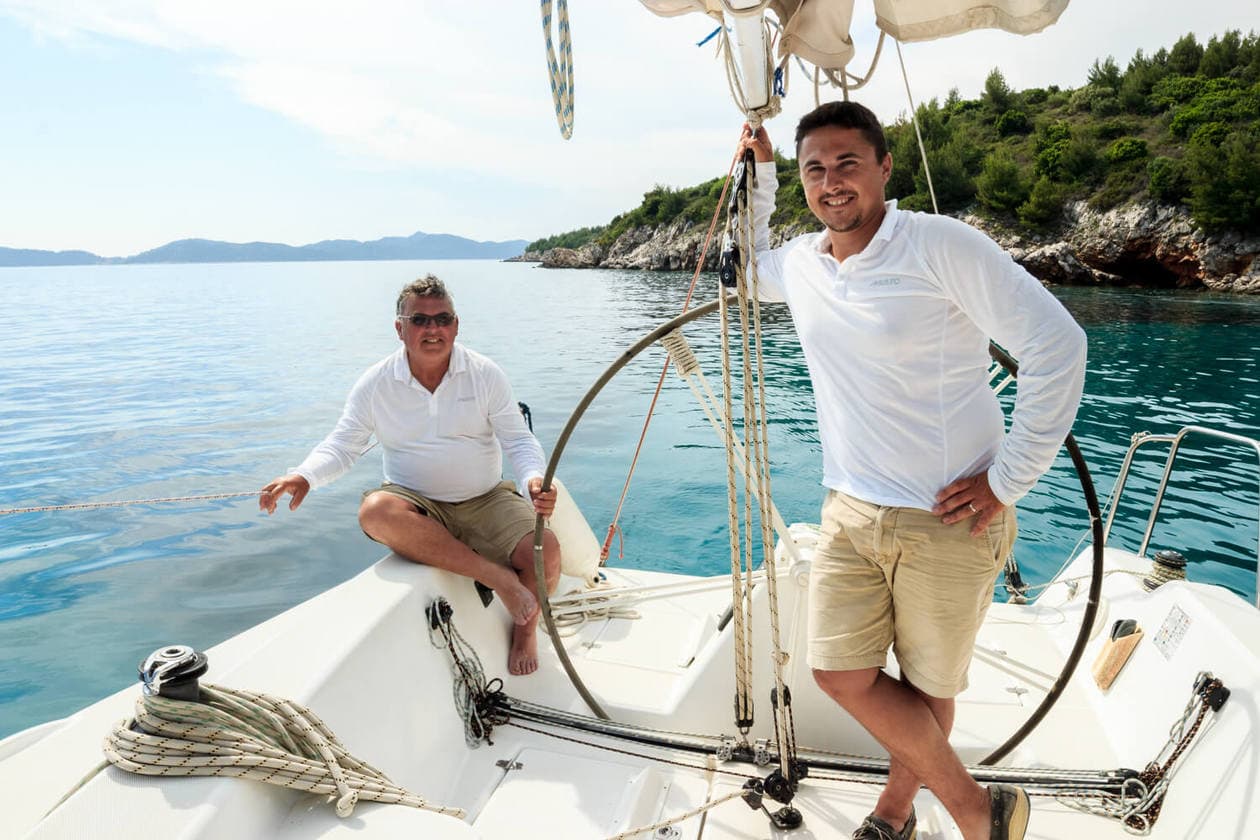 Kolocep
The first island we sailed to was Kolocep. They pulled up right off the coast to an inlet, and pointed out a cave we could swim into. It was mid-May and the water was still a little cold but it didn't stop us from leaping off the boat and heading straight for the cave.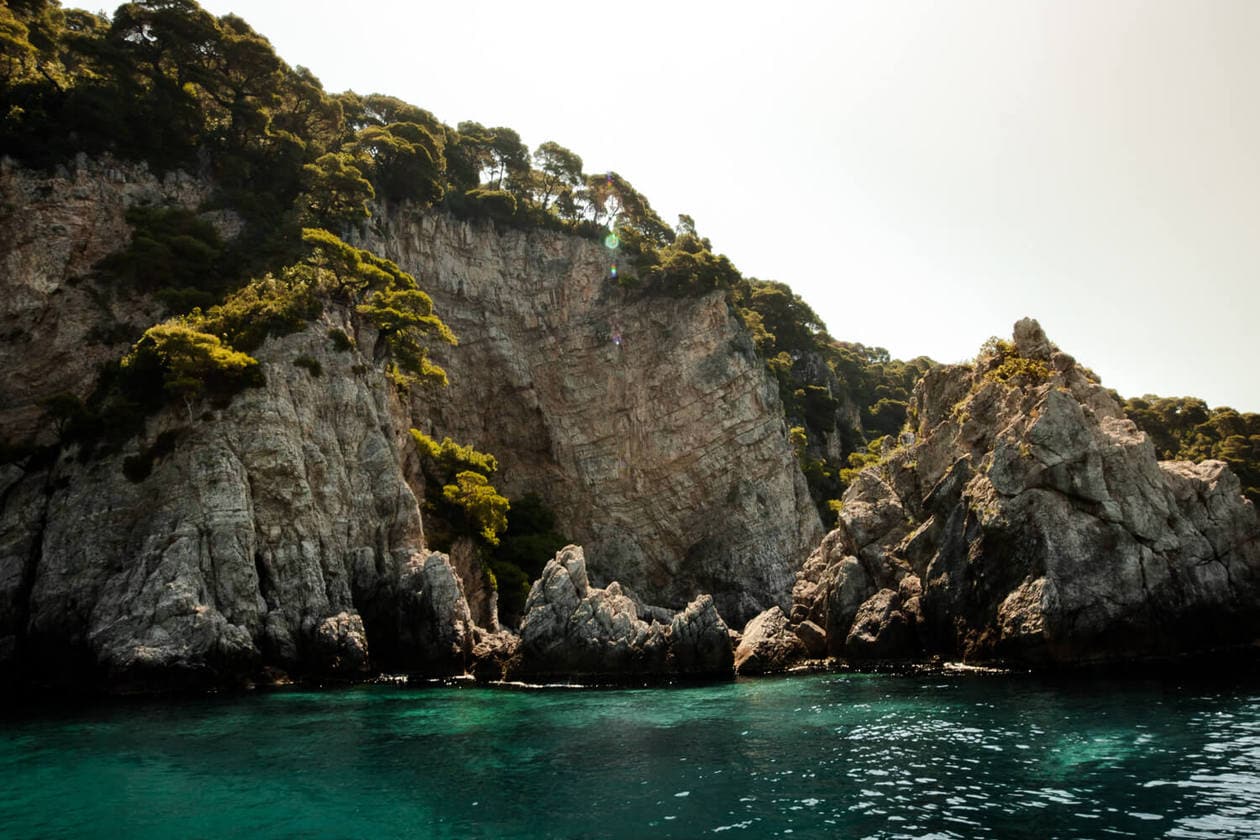 I didn't have a waterproof camera, so Srdan let us borrow his go-pro (and later sent me the footage). It was a little terrifying entering the black cave but the water is so clear you can see straight down, even in the dark.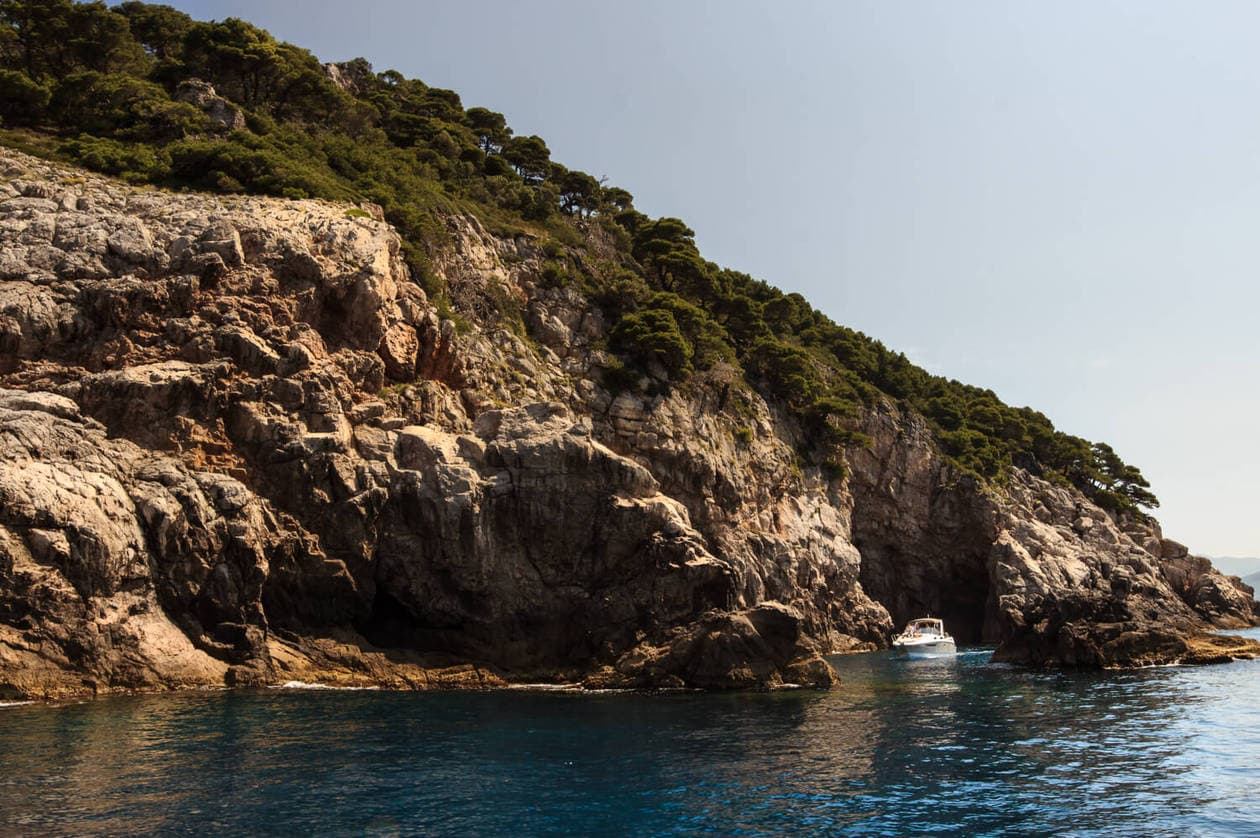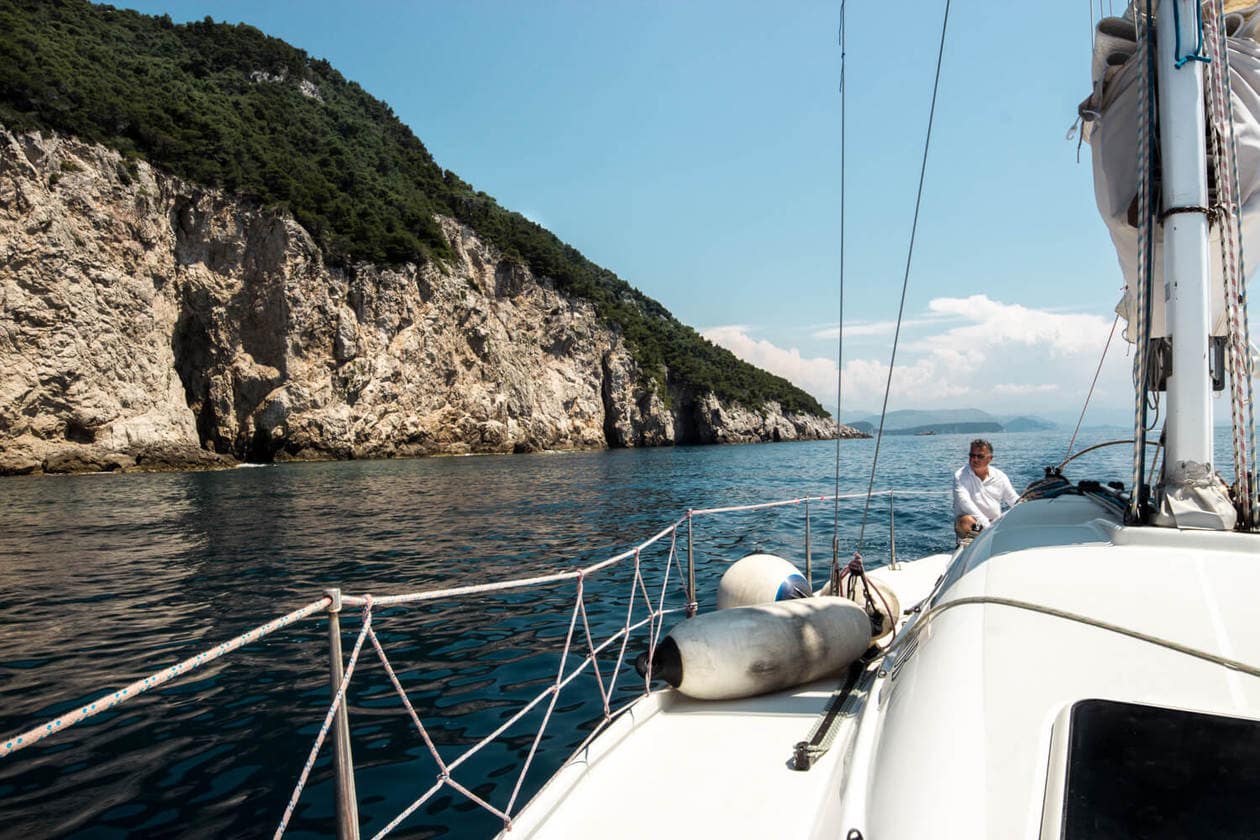 Lopud
After Kolocep, Srdan gave us the choice to either go to a sandy beach on the island of Lopud, or explore it's village. We chose the beach. Once again, they docked right off the coast, and we jumped off and swam to shore. We stayed for 45min-1hr on Lopud and spent every minute of it swimming.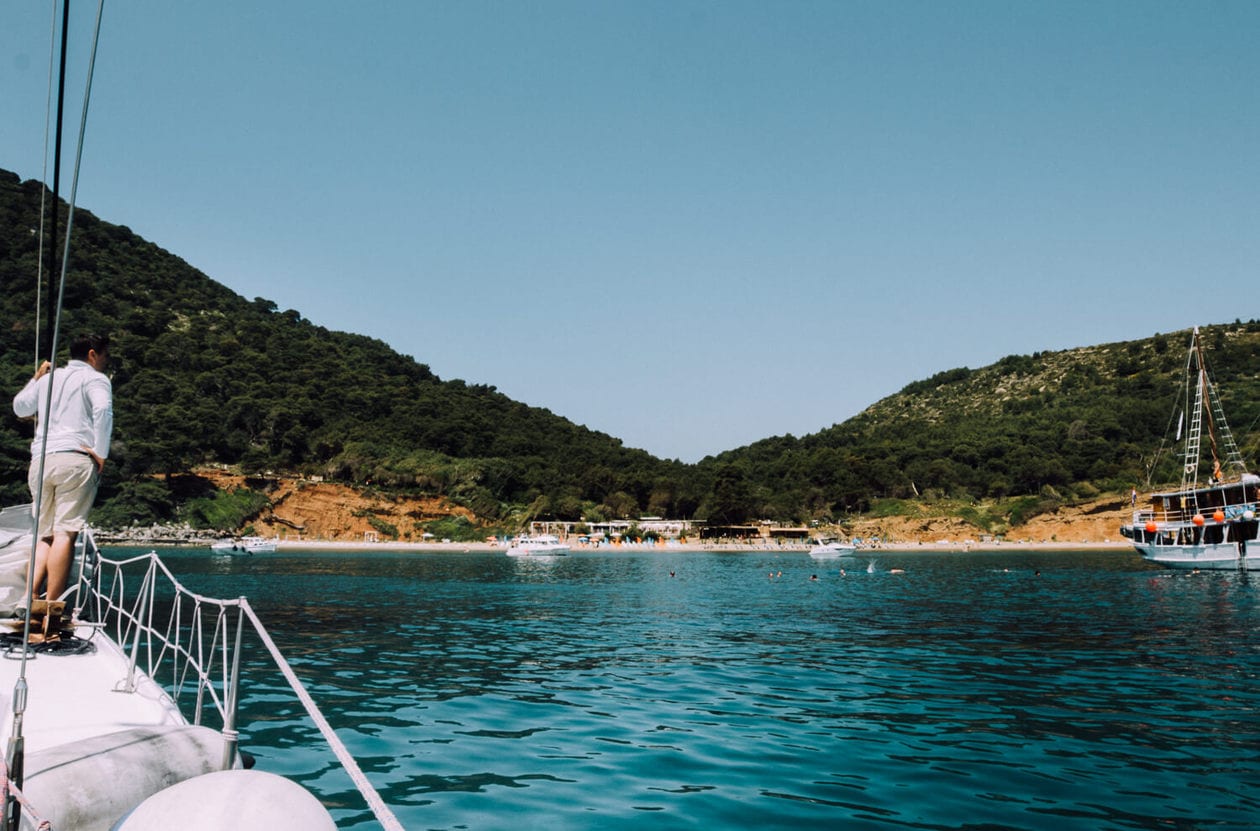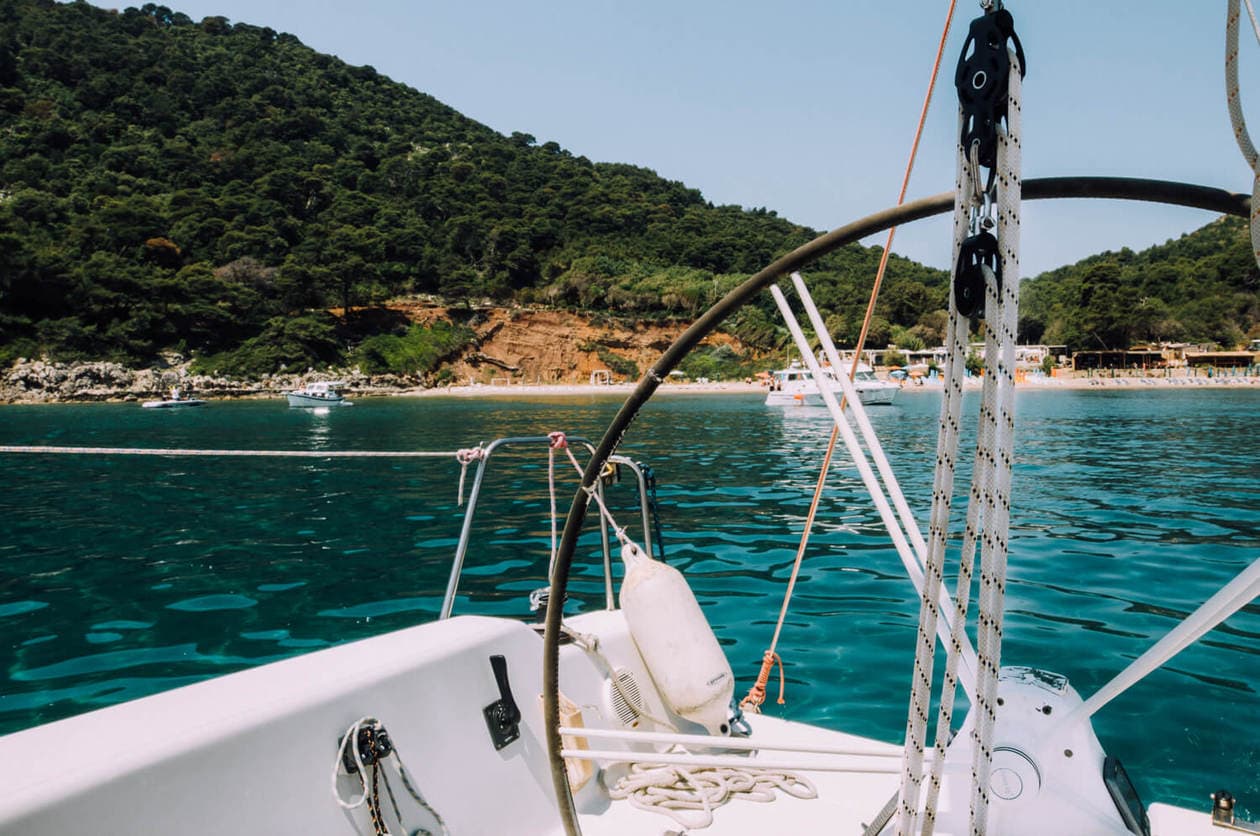 Sipan
After Lopud, it was time for lunch. We made our way to a fishing village on the island of Sipan, and Srdan recommended a seafood restaurant right on the water. While we were swimming on Lopud, Srdan was fishing. He brought his catch to the restaurant to grill up. It doesn't get any fresher than that.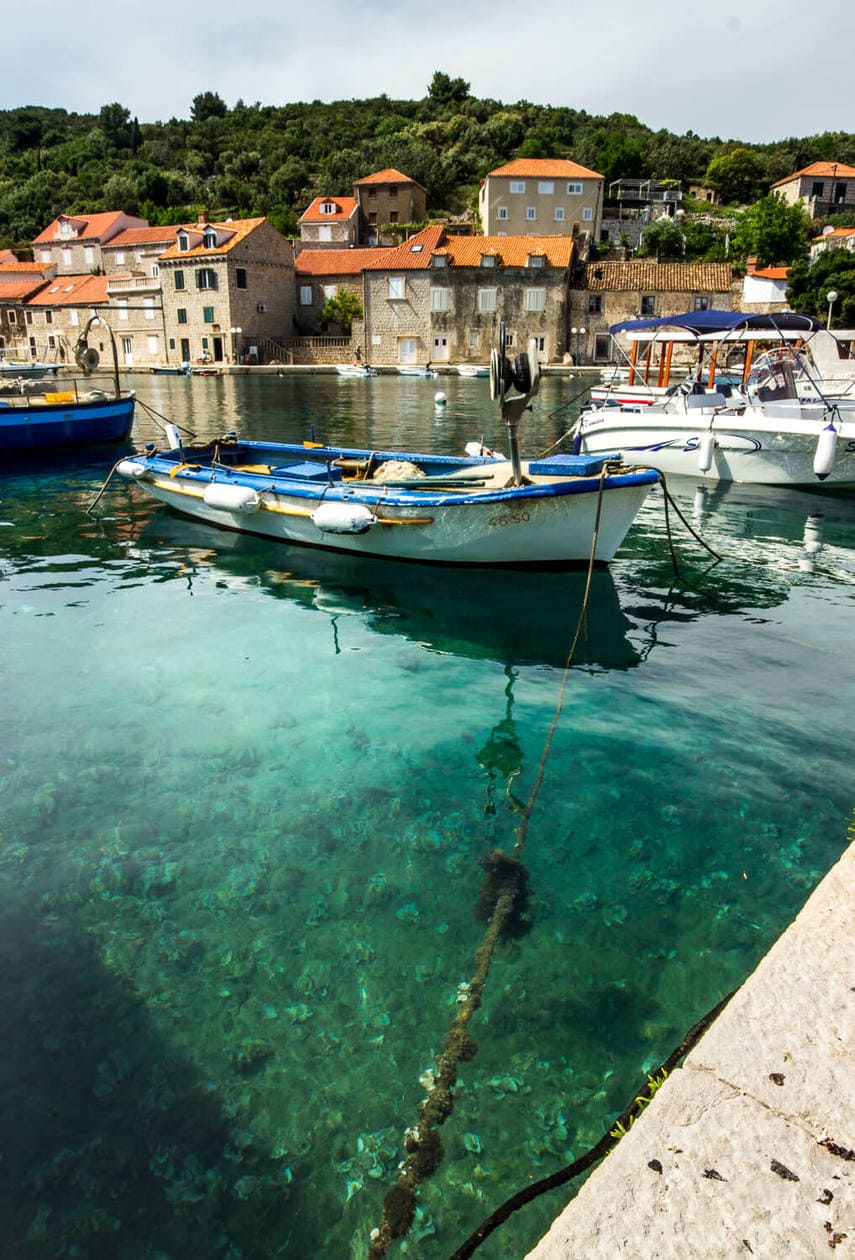 We only had a little over an hour to spend on Sipan. Since most of the time was spent at the restaurant, we unfortunately didn't get to see much more of the village.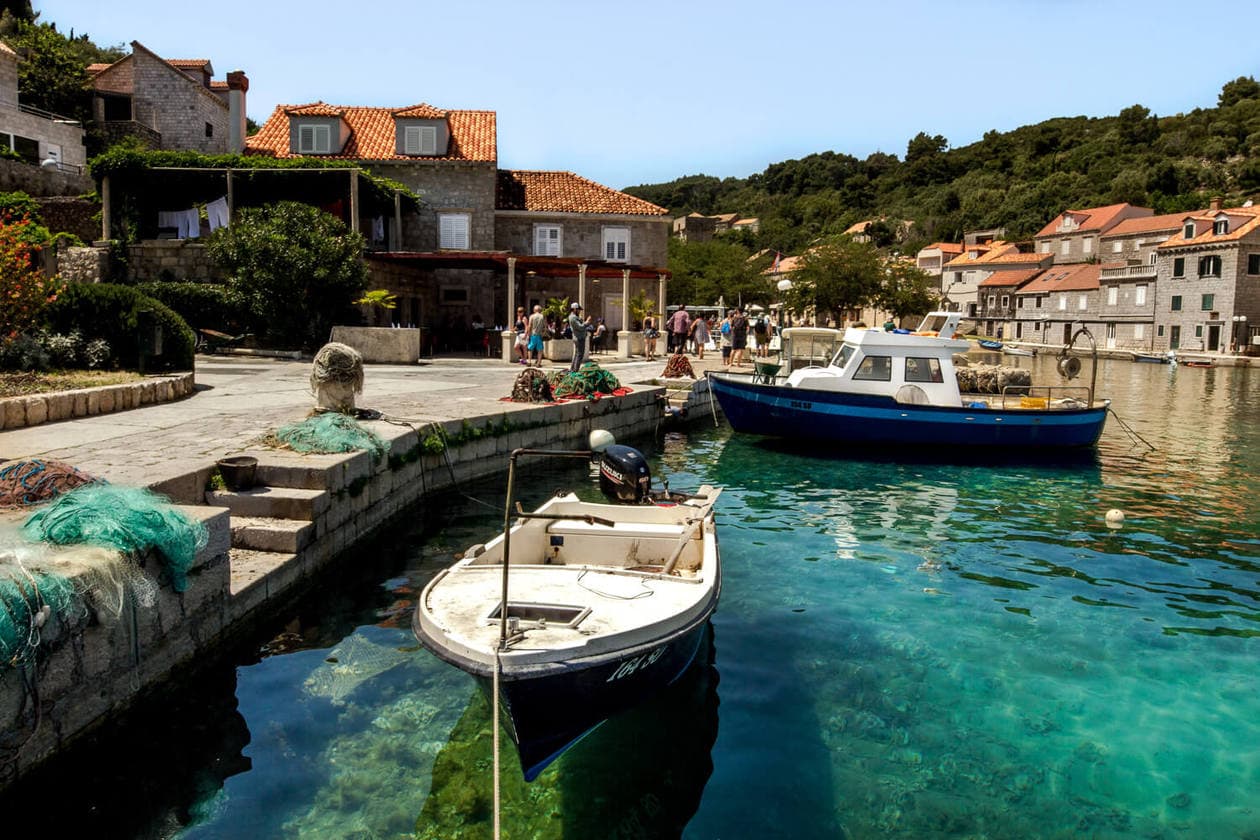 A Bonus Stop
When we hopped back on the sailboat in Sipan, Srdan let us know that we had some extra time before heading back to Dubrovnik. He asked if we wanted hit up one more swimming hole, to which the obvious answer was yes.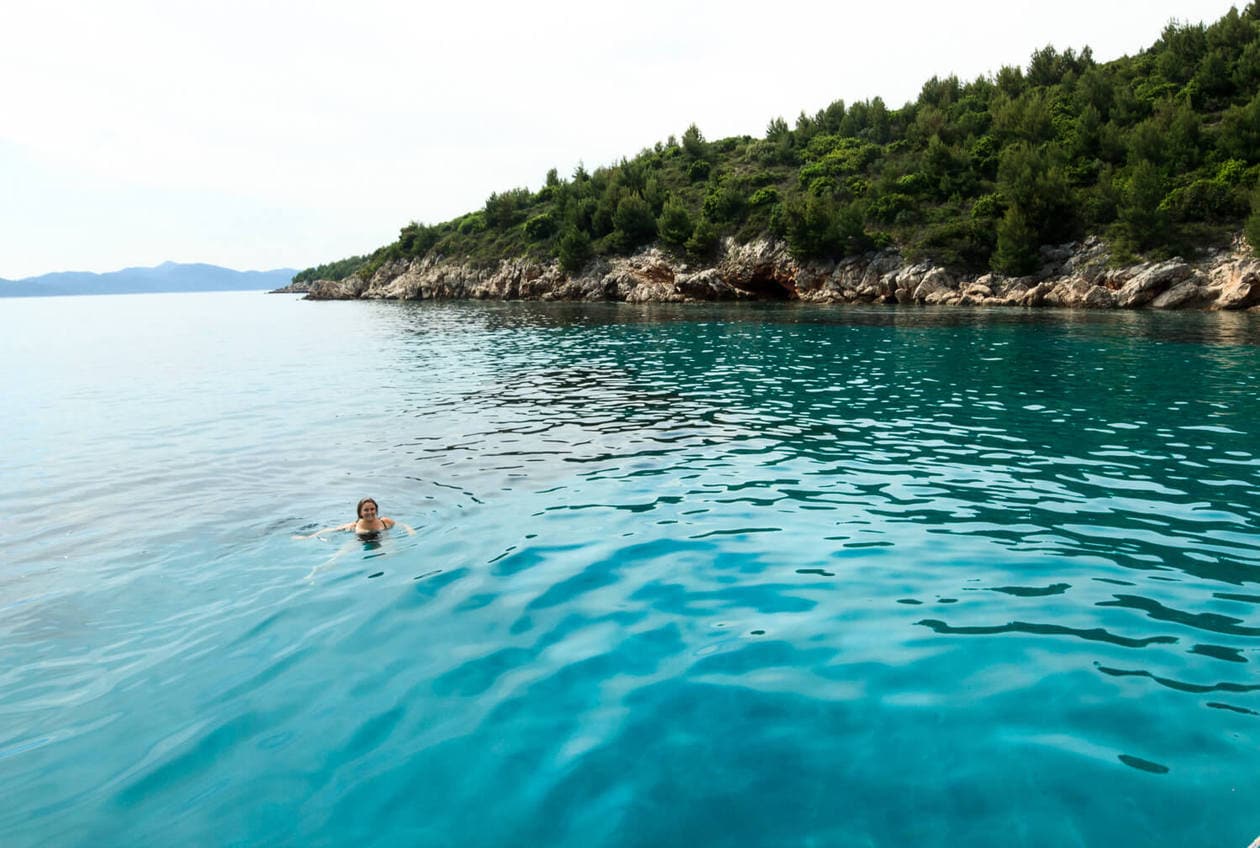 After our last stop, we had about an 1-1.5 hour ride back to Dubrovnik. We opened our wine and Srdan let us know we could sit at the front of the boat for more privacy. The whole day they were very conscious of the mood. They were happy to chat and answer questions, but they also knew when to stand back and let us have our moments, which I appreciated.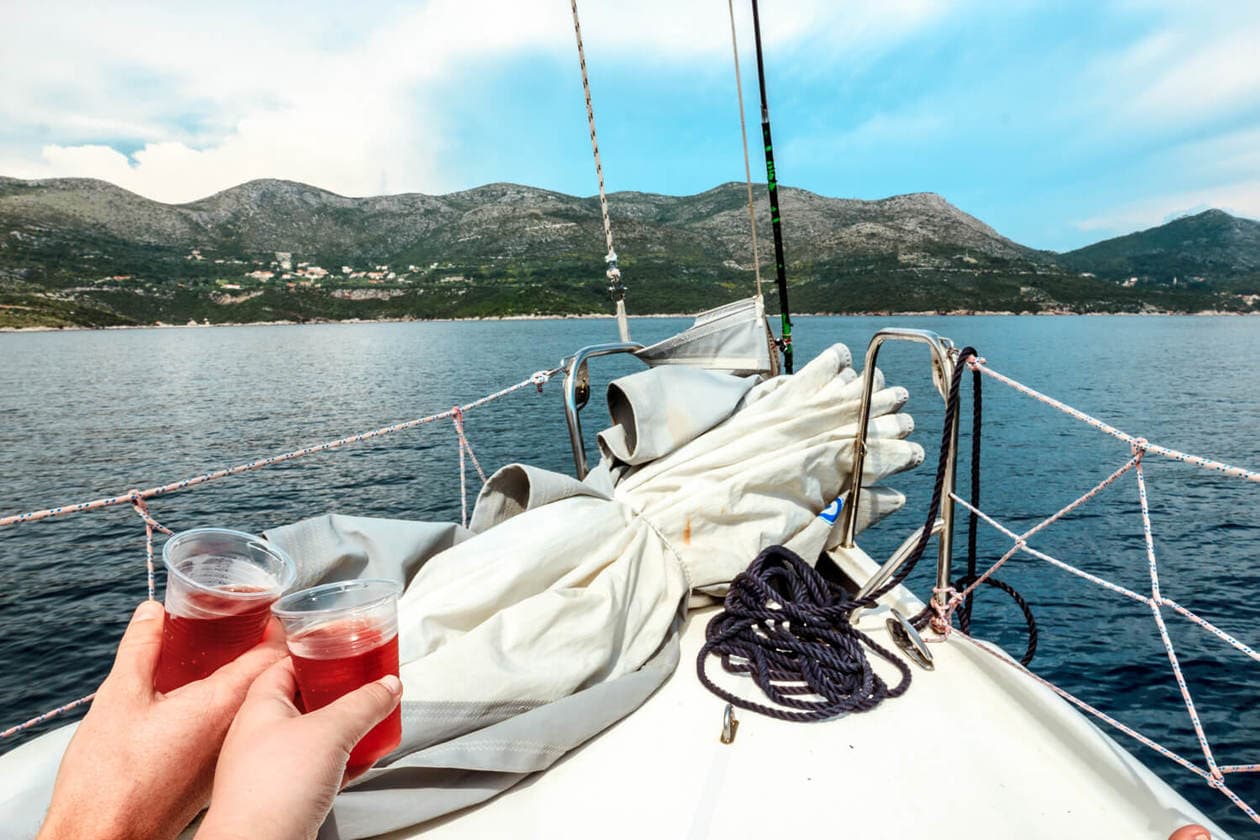 We dried out on the bow and sailed back to Dubrovnik while talking about what an incredible day it was. If you are looking to do a tour of the Elafiti Islands, I highly recommend checking out Dubrovnik Daily Sailing. Srdan and his father made the day super relaxed and fun and this ended up being the highlight of our trip.
What to Pack for Your Tour with Daily Dubrovnik Sailing
SUNSCREEN We reapplied sunscreen all day and still ended up burned. Bring sunscreen and wear it, even if it's cloudy
SNORKEL The thing I most regret forgetting. The water is so clear and blue, I was dying to see it from below.
SNACKS & DRINKS You can store your snacks in the galley and Srdan will put your drinks, wine or beer on ice so that it stays cold.
UNDERWATER CAMERA Even though Srdan let us use his go-pro, I wish I had an underwater casing for my phone to take pics in the water.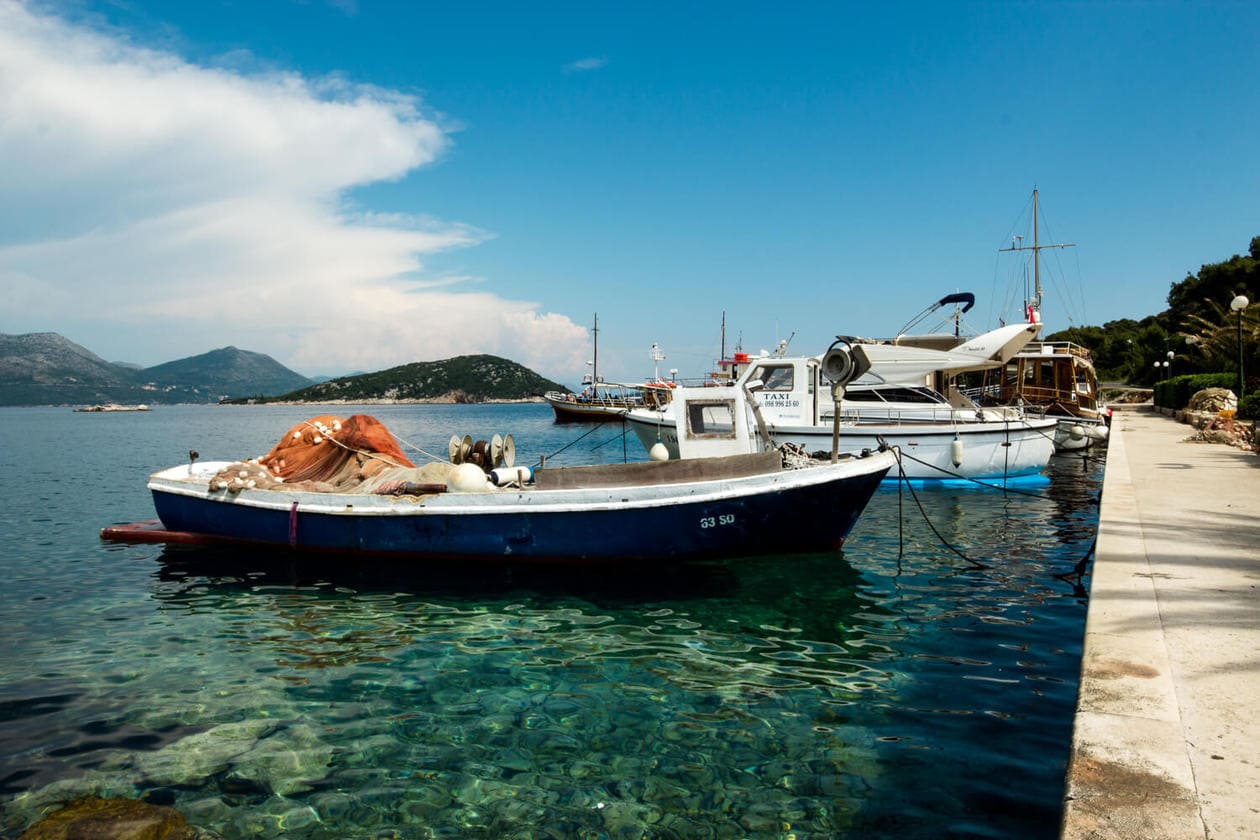 DRY PACK This is optional but if you go to the sandy beach on Lopud you might want money to grab a drink. Since you'll be swiming to shore, you'll need a way to keep your cash dry.
COVERUP Bring an easy coverup to throw on for lunch in Sipan. If you've been swimming all day like us, you might not have time to fully dry off.
TOWEL Self explanatory but necessary.


Dubrovnik Daily Sailing
Tel: 00385981370165
---
PIN IT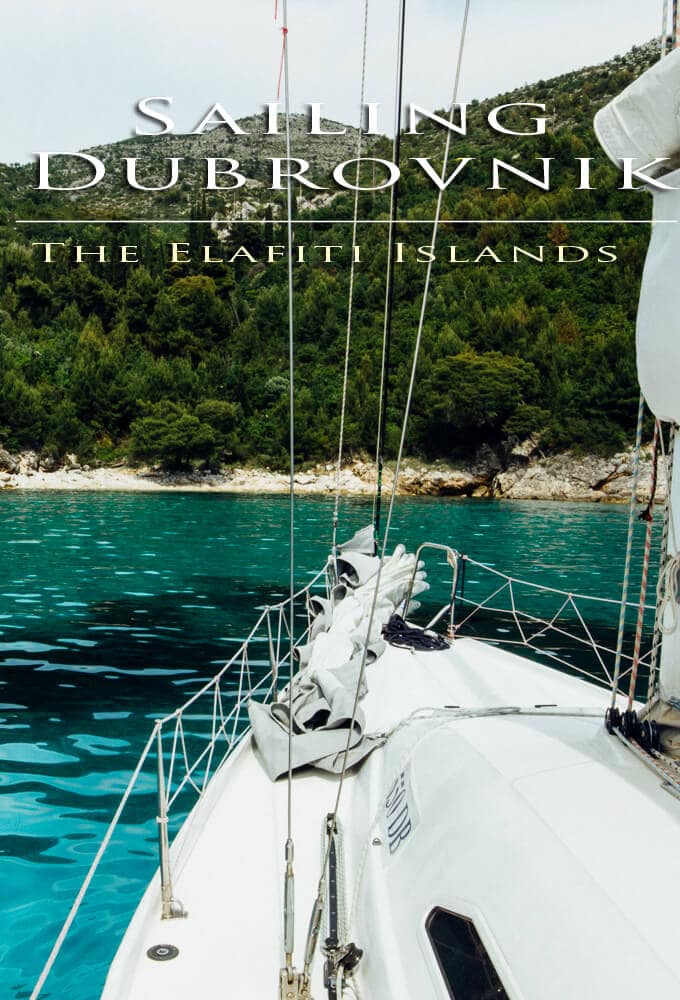 Disclaimer: This is not a sponsored post