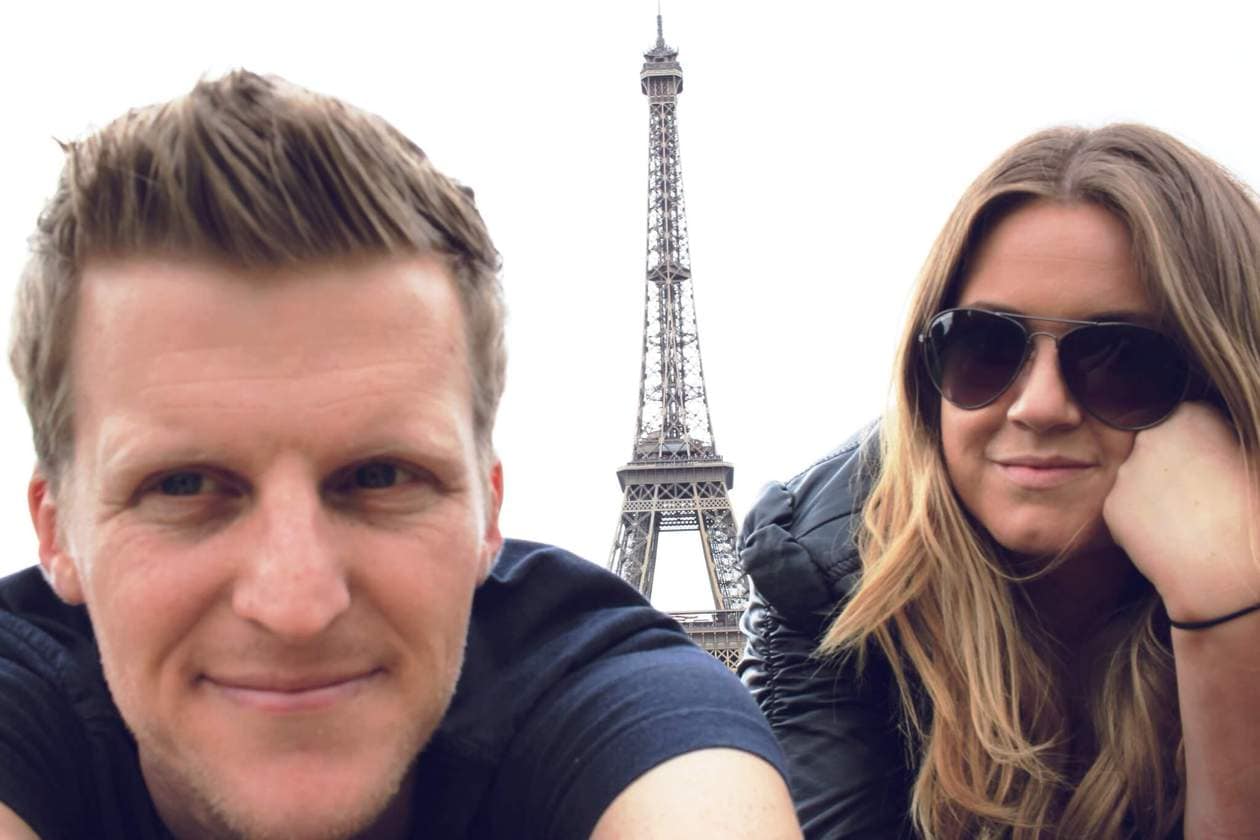 Nick and I have been wanting to do a Paris/Scotland trip for years but I kept getting distracted by cheaper, jungly destinations. Earlier this month, I received a fare alert for $750 round trip tickets to Paris (in the summer!) and it was finally a done deal.
After a long travel day, we met up with our Air BnB host who gave us the keys to our adorable Paris flat. It's directly across the street from Notre Dam and despite being about 175 square feet, it's perfect for us because it has a bed, a fridge and a Boulangerie downstairs.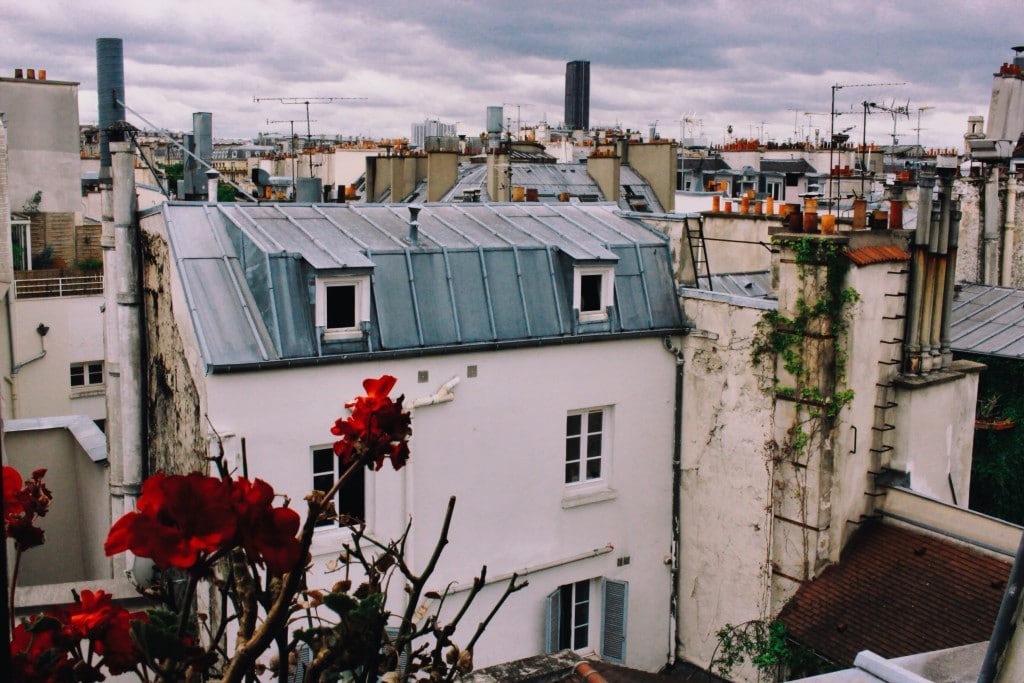 We arrived early in the morning and wasted no time getting out into the city. Our only goal for the day was to make it to Champ de Mars and have a park day in front of the Eiffle Tower. We weaved in and out the streets of Paris purposely getting lost, and reacquainting ourselves with the city.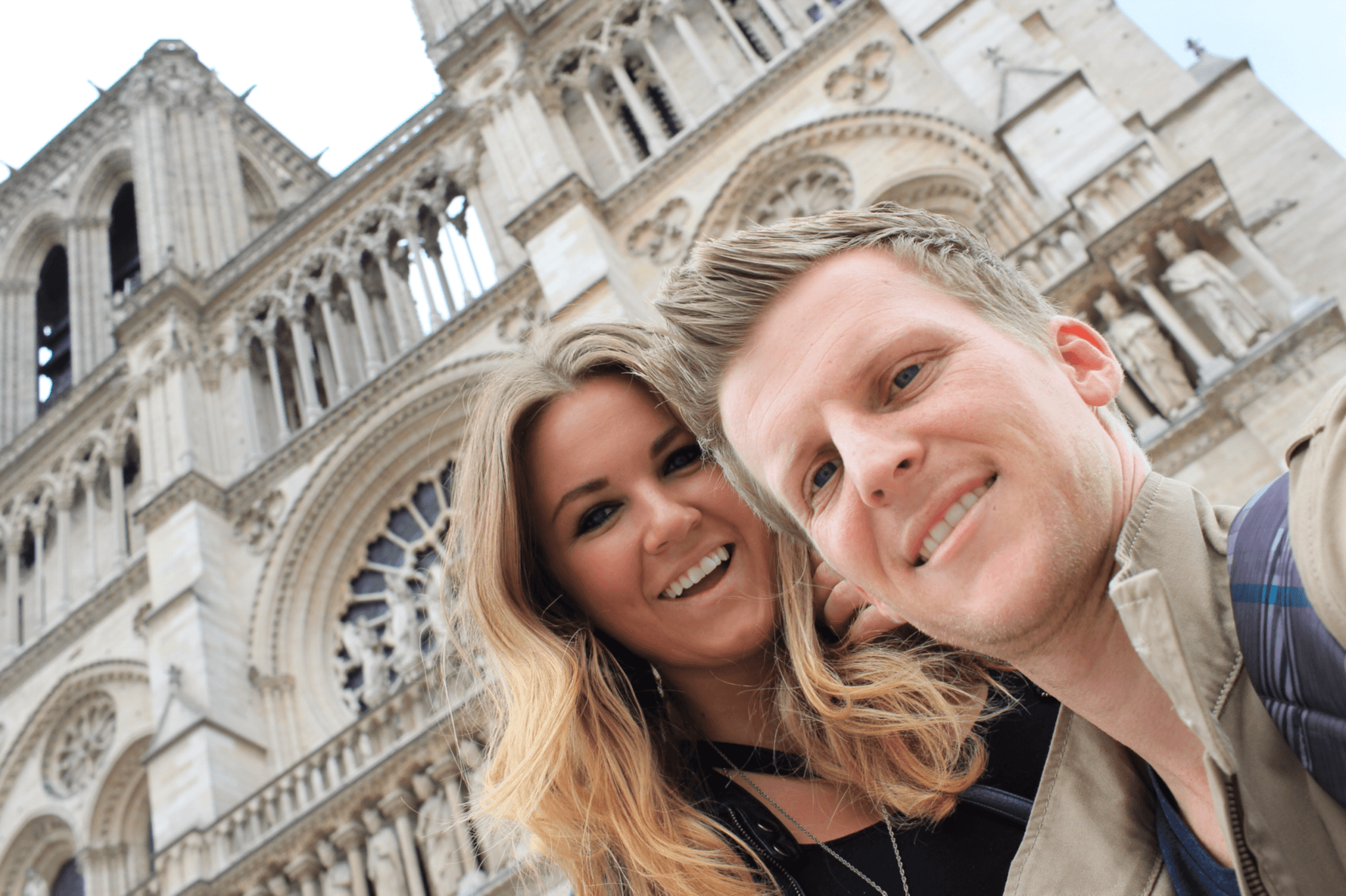 At one point we got to talking about our favorite falafel place and how we needed to pay it a visit. Less than 5 min later, I spotted a familiar street and my spidey senses told me to turn around and go in the other direction. As soon as we did, we ran directly into LA's du Falafel. If anyone knows Nick, they've probably heard him declare his love for this falafel place, so reuniting with our sandwich after 5 years was kind of a big deal.  I'd even go as far as to call it fate.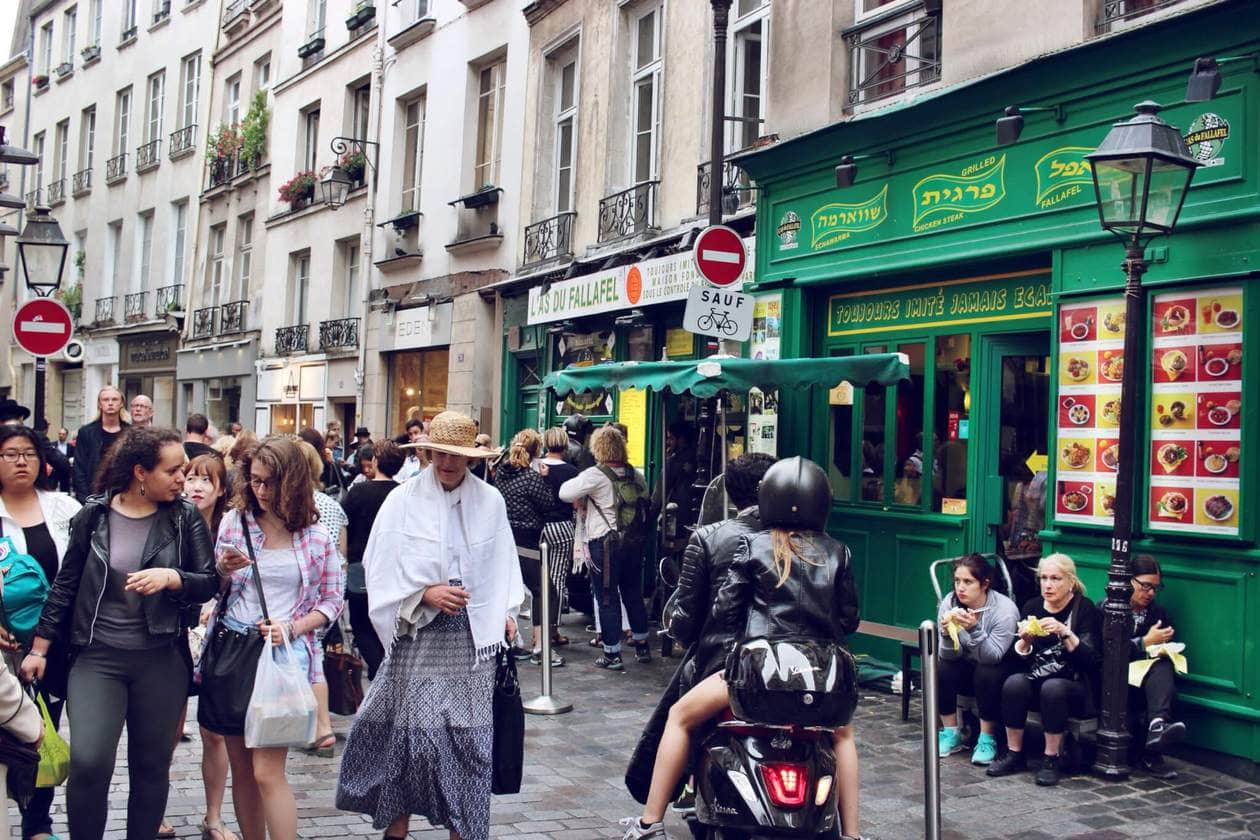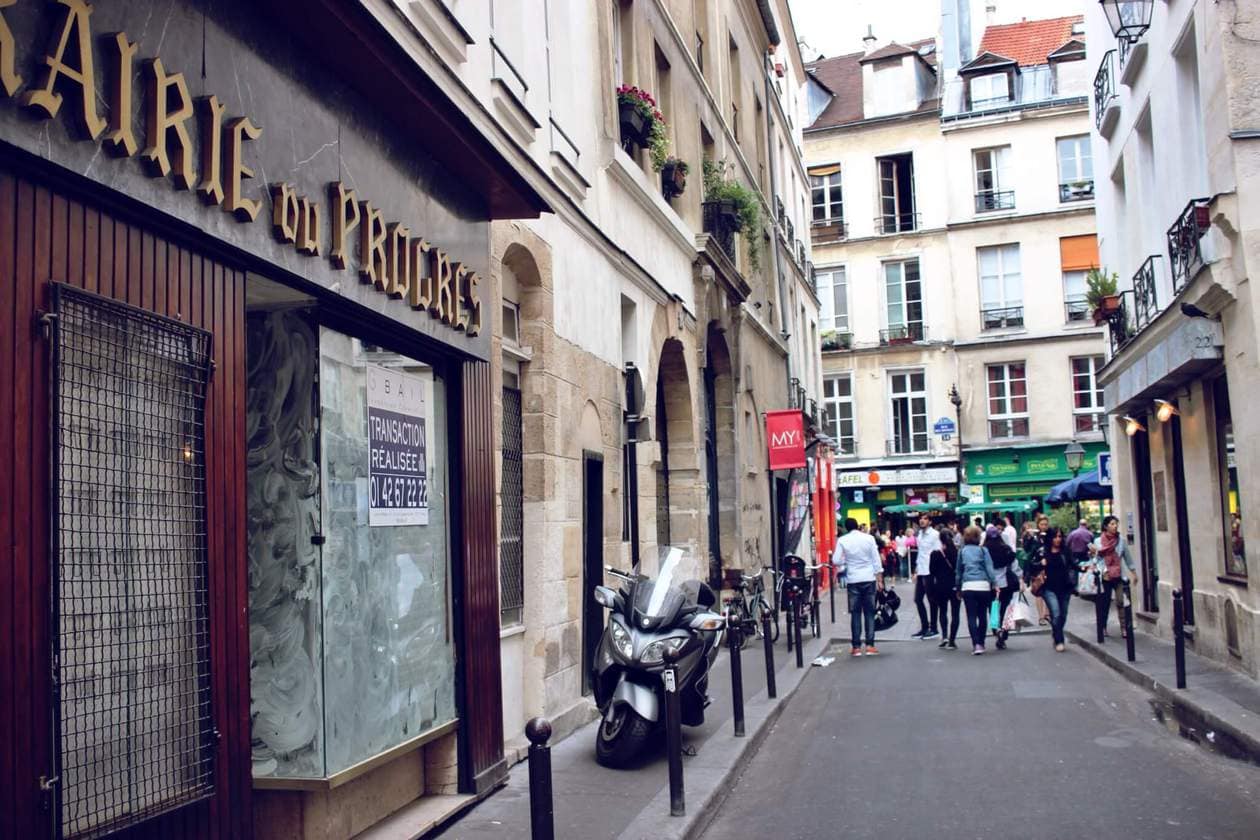 After lunch we hopped on the metro to Champ de Mars and spent the afternoon on our stolen plane blanket (sorry American Airlines!) drinking wine and taking it all in.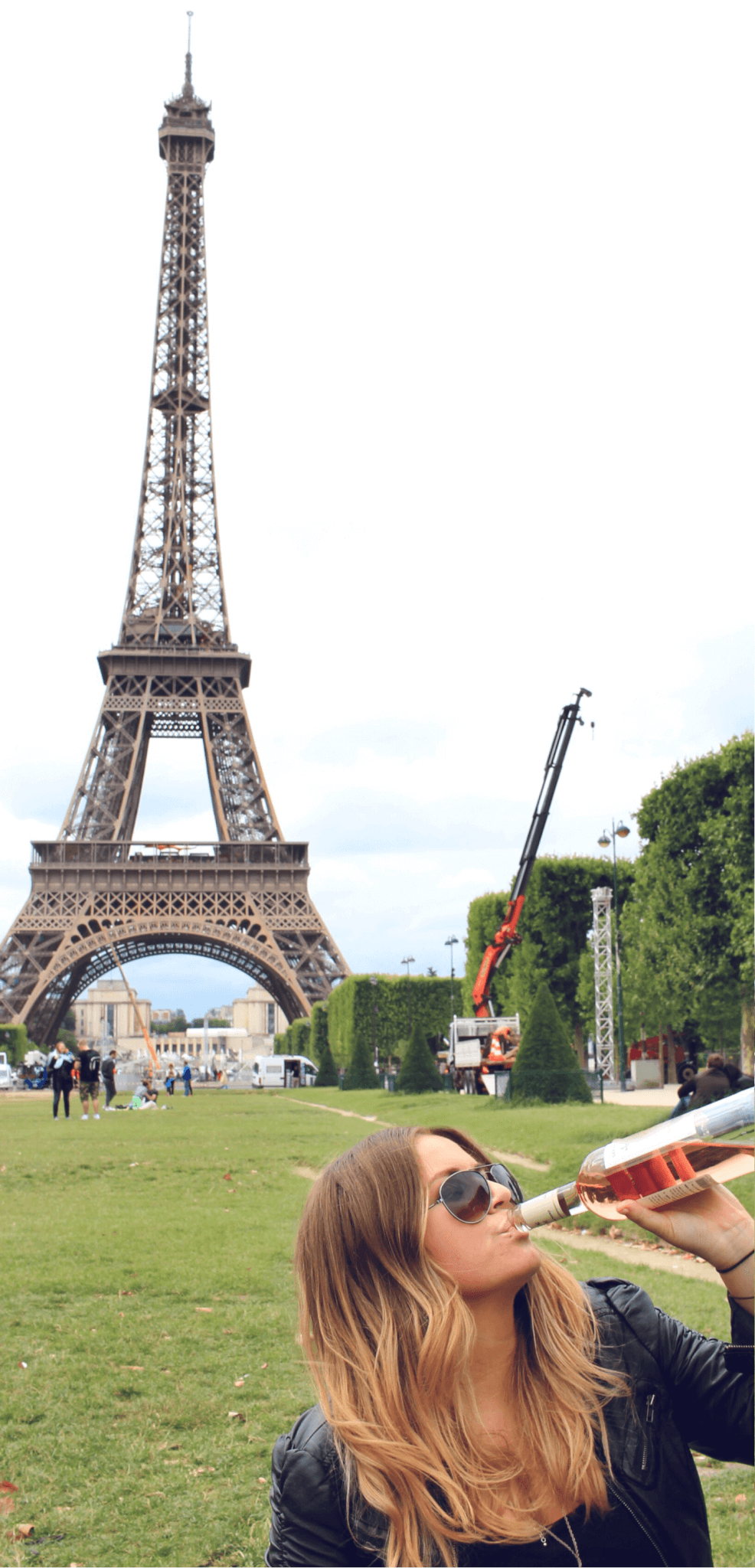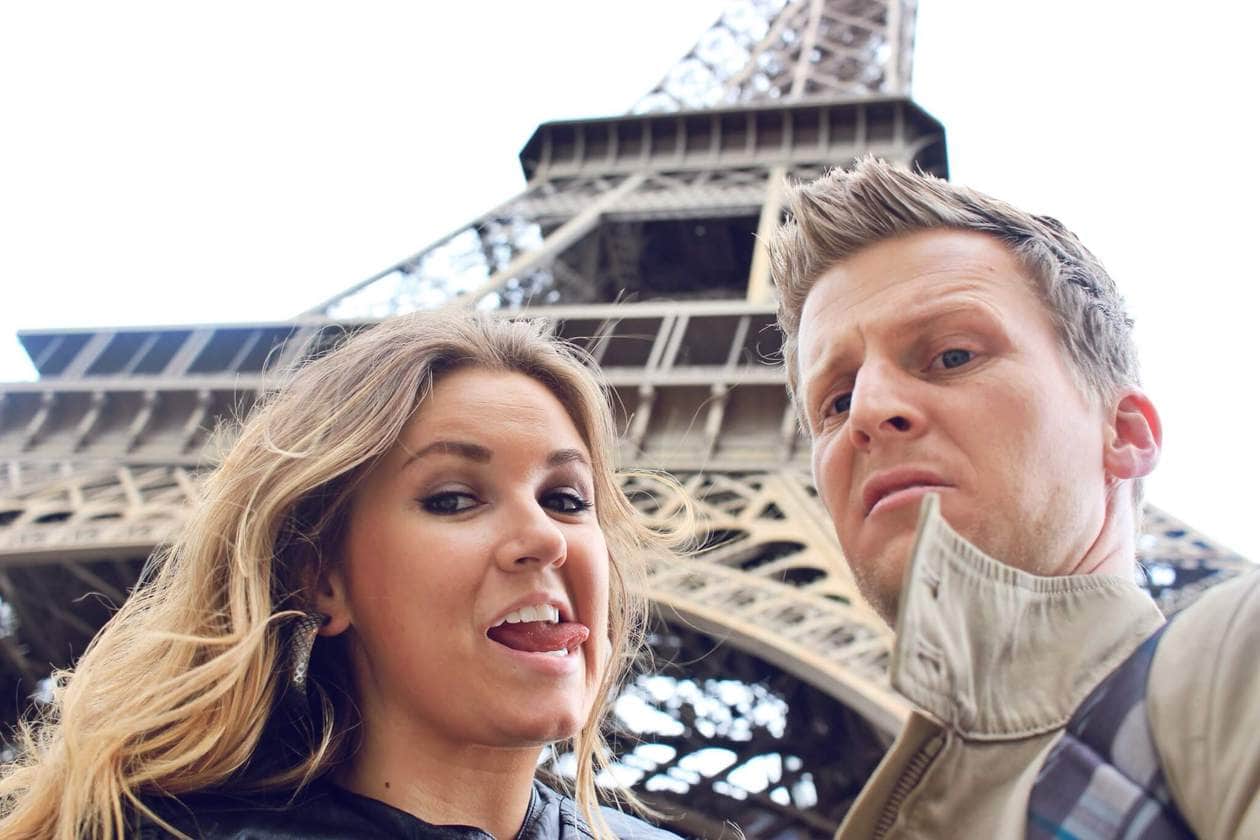 After our park day we ambitiously decided to walk home, unaware that we were about 5 miles from our BnB. We stopped in St Germain to watch a jazz band and I noticed the time was 9:30pm! This was an especially mind blowing realization for two reasons: one, it was broad daylight and two, we had officially been up for about 24 hours.