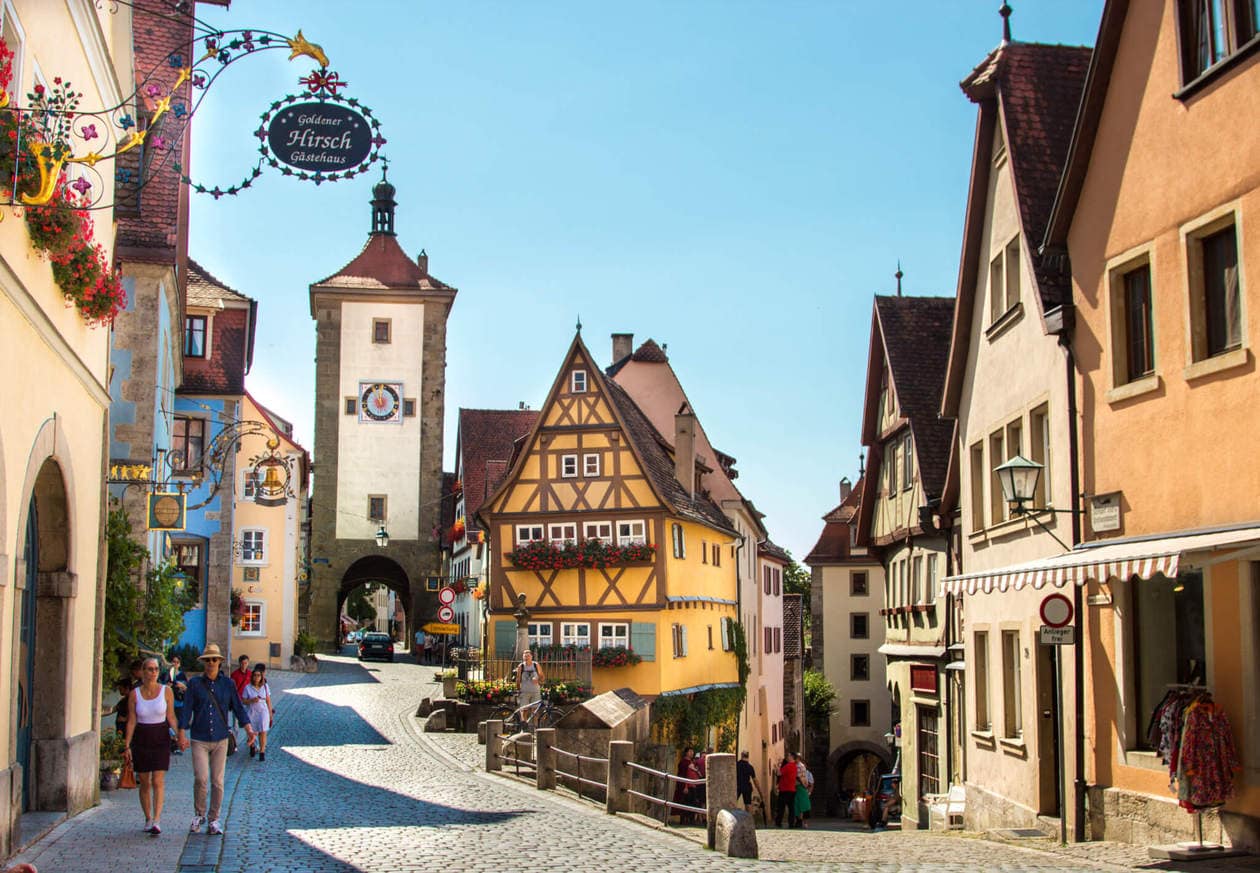 The Romantic Road in Germany is a popular tourist route that spans 220 miles (350km) between Wurzburg and Fussen, and along the way you'll discover dozens of picturesque villages and medieval walled towns. When researching our most recent trip, all it took was one quick Google search and I was sold.. the Romantic Road sounded like magic. Keep reading for photos, a suggested itinerary, and 3 things I wish I knew before embarking on the Romantic Road Germany road trip.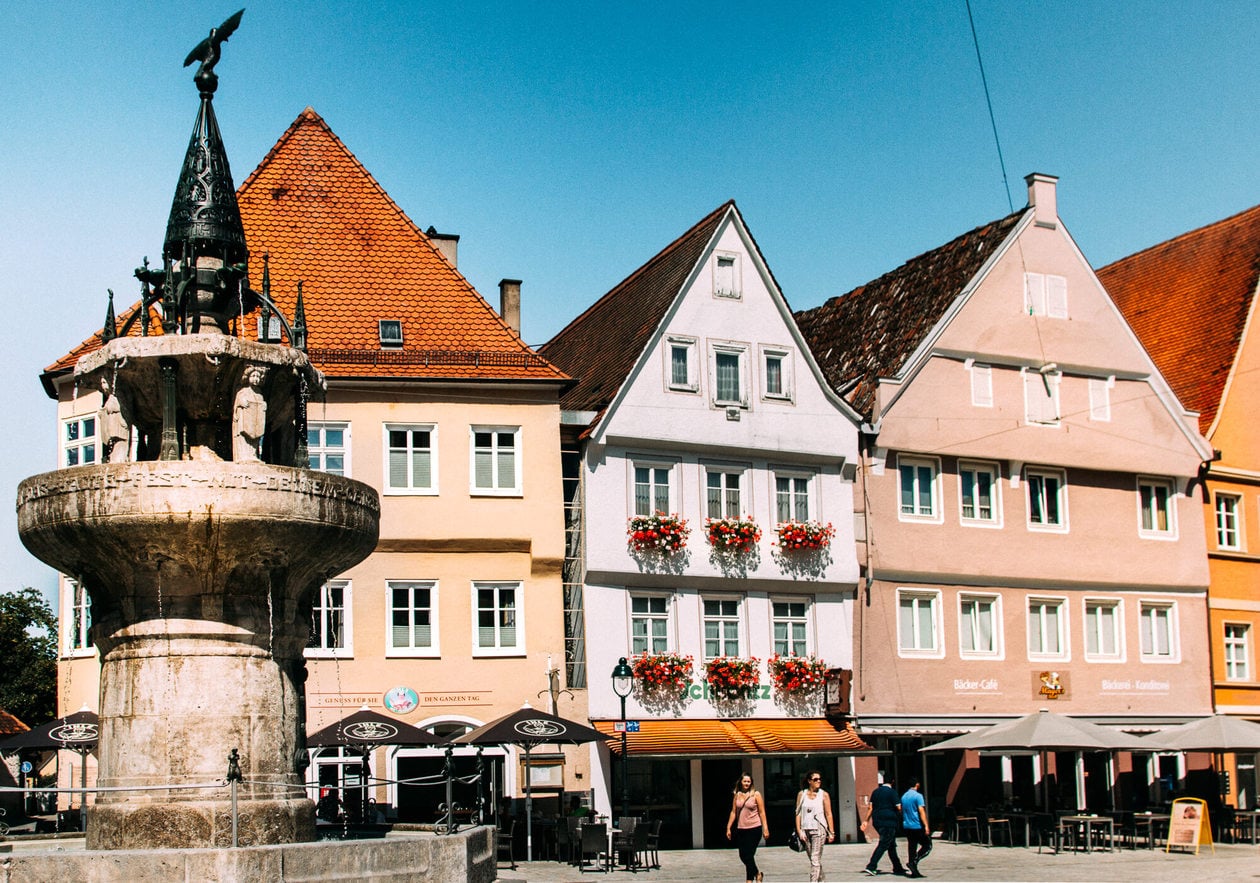 3 THINGS I WISH I KNEW BEFORE TRAVELING THE ROMANTIC ROAD
TRAVEL FROM NORTH TO SOUTH
My first mistake was starting the journey at Neuschwanstein Castle because I fell head over heels in love with the Bavarian Alps. In fact, I'll go as far as to say it's one of the most beautiful areas of Europe that I've been to. Anytime you set the bar that high, you leave yourself vulnerable for disappointment.  I highly recommend starting in Wurzburg and traveling South to Fussen so that you get a proper grand finale.
---
RELATED POST: Everything You need to Know about Visiting Neuschwanstein Castle
---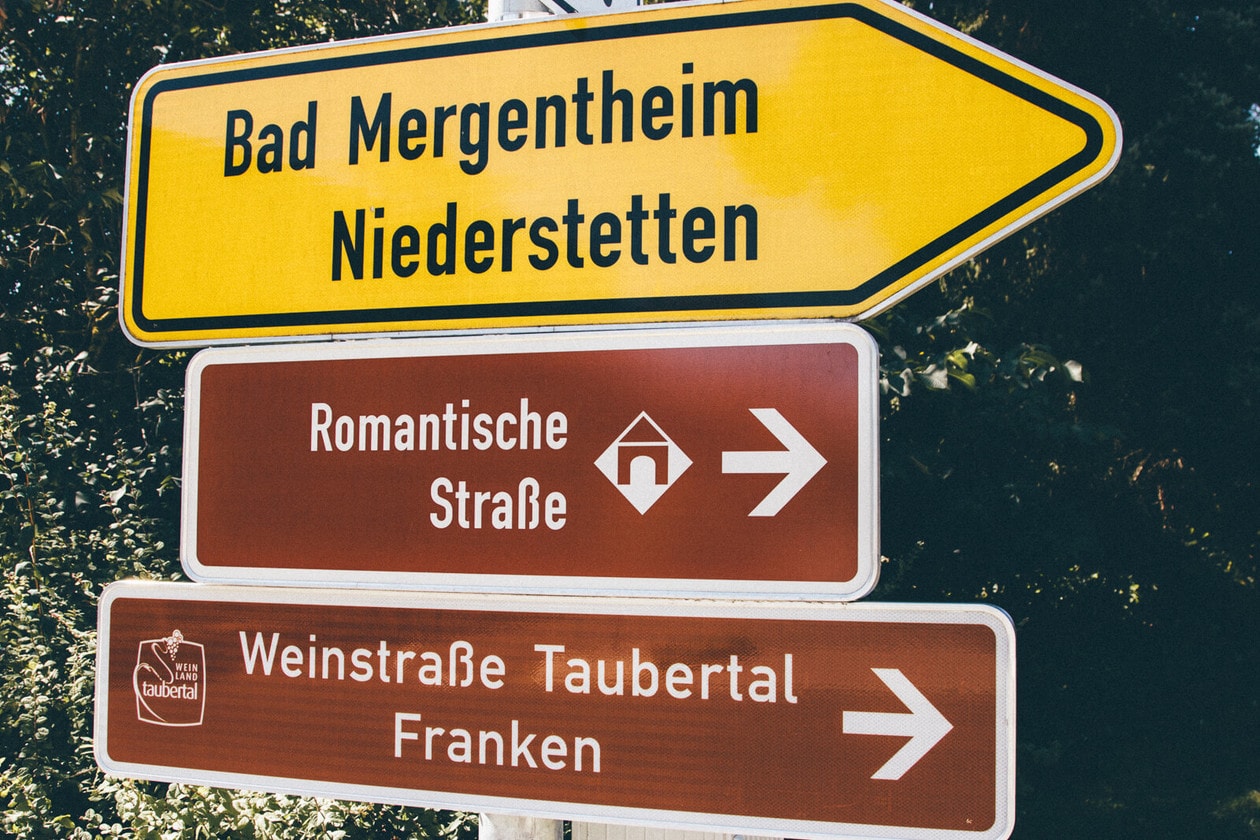 THE ROAD IS NOT ROMANTIC 
The term "Romantic Road" is quite possibly the best travel marketing ploy ever. When I think of a romantic road, a slow, windy route through perfect scenery comes to mind. This route looks very similar to driving through the middle of the United States. A lot of farm land.. not much to look at .. quite possibly the least romantic road I've ever driven.
THE JOURNEY EASIER THAN IT APPEARS
While there are 28 stops on the official Romantic Road Germany map, some of these towns are so small, you can drive through them in 10 seconds. Before our road trip, I was worried that 4 days wouldn't be enough time because I wanted to see everything. I didn't realize that there's not actually anything to see in some of the towns towns. Several times, we got off the highway to check out what the smaller villages had to offer, and we didn't see a single person.
ROMANTIC ROAD GERMANY MAP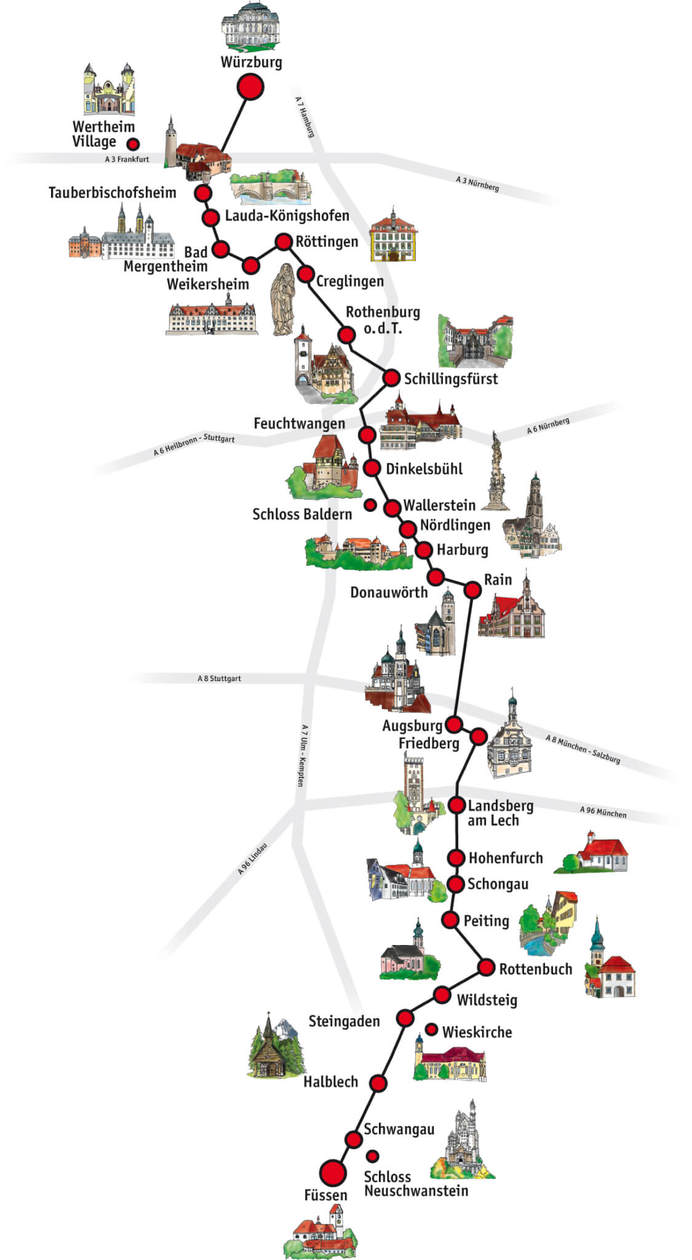 DISTANCES BETWEEN THE MAIN TOWNS
From North to South 
| | |
| --- | --- |
| Würzburg | |
| Tauberbischofsheim | 23.5 miles (38km) |
| Lauda-Königshofen | 6 miles (10km) |
| Bad Mergentheim | 7 miles (11km) |
| Creglingen | 15.5 miles (25km) |
| Rothenburg ob der Tauber | 12 miles (19km) |
| Dinkelsbühl | 28 miles (45km) |
| Nördlingen | 20 miles (32km) |
| Harburg | 10.5 miles (17km) |
| Donauwörth | 7.5 miles (12km) |
| Augsburg | 27 miles (44km) |
| Landsberg am Lech | 24 miles (39km) |
| Schongau | 18 miles (29km) |
| Pfaffenwinkel (Rottenbuch) | 10.5 miles (17km) |
| Schwangau | 18 miles (29km) |
| Füssen | 2.5 miles (4km) |

HOW TO TRAVEL THE ROMANTIC ROAD
RENT A CAR
The easiest way to travel the Romantic Road is by car. Having a vehicle allows you to set your own schedule and it gives you the most freedom to see and do what you want. Frankfurt and Munich are the closest big city hubs on opposite ends of the Romantic Road, so it makes it super easy to pick up and drop off a rental car at either of these cities. Wurzburg is 73 miles (119km) from Frankfurt and Fussen is 82 miles (132km) from Munich.

PUBLIC TRANSPORTATION
It's possible to use public transportation, but you will be restricted to limited routes/times/etc. For info on how to see the Romantic Road via public transportation click here.
CYCLING
There is a 460km long network of designated cycleways on the Romantic Road and cycling is one of the most popular ways of traveling it.
THE ROMANTIC ROAD GERMANY // 4 DAY ITINERARY
This was our itinerary for traveling the Romantic Road (except we did it backwards). While we did move quickly through some of the towns, I never felt super rushed with only 4 days. Ideally, I think 5 days would be the perfect amount of time to see everything. 7 days if you really want to take your time and stop in some of the less popular towns.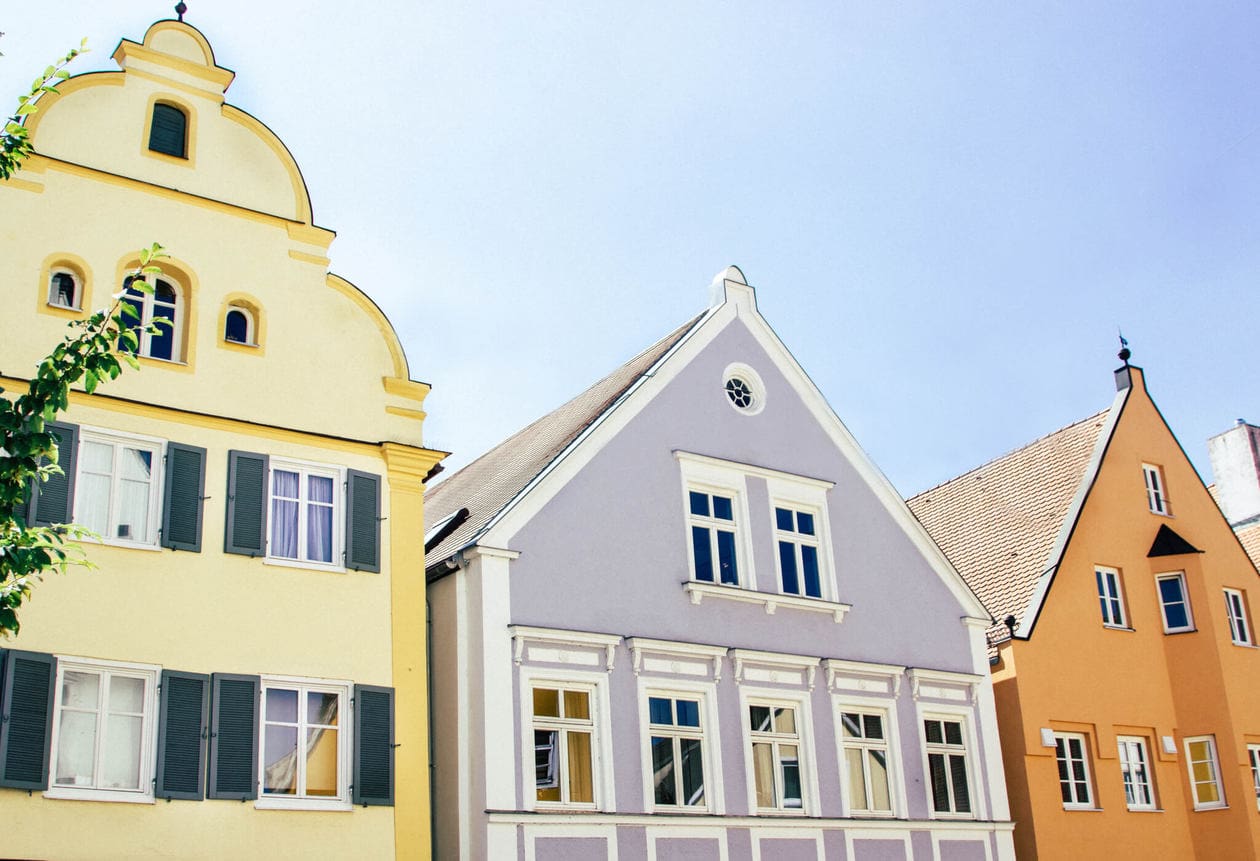 DAY 1
Pick up your rental car in Frankfurt and drive to Wurzburg.
WURZBURG
Home to Marienberg Fortress and UNESCO World Heritage Site, Residenz Palace, Wurzburg is one of the larger towns on the Romantic Road.  You'll also notice tons of vineyards on the hills; Wurzburg is the center of Franconian Wine Country.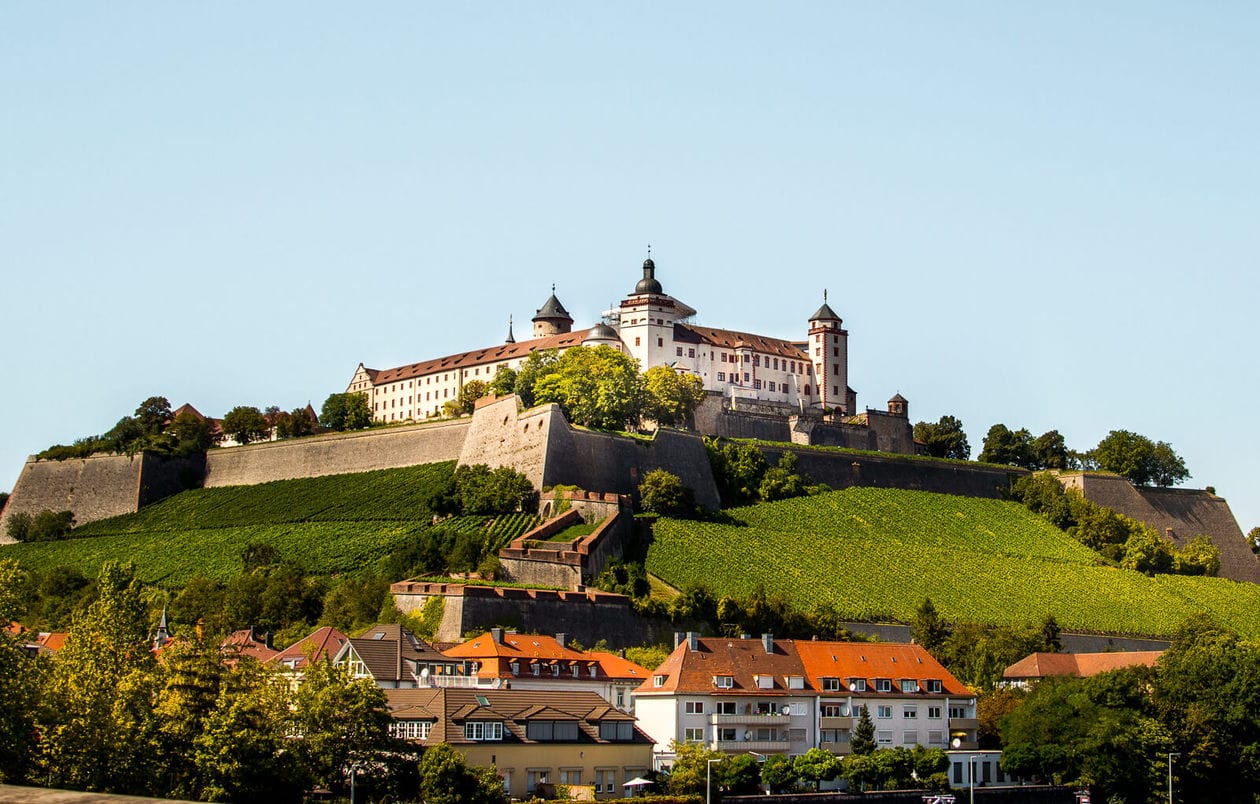 Wurzburg is an eventful first stop so I would suggest spending half a day here if you want to see it all. Because we did this itinerary backwards, it was our last visit and we had arrived after the most popular attractions were closed. Instead, we walked across Alt Mainbruecke bridge and along the river, where we found a small beer garden overlooking the town.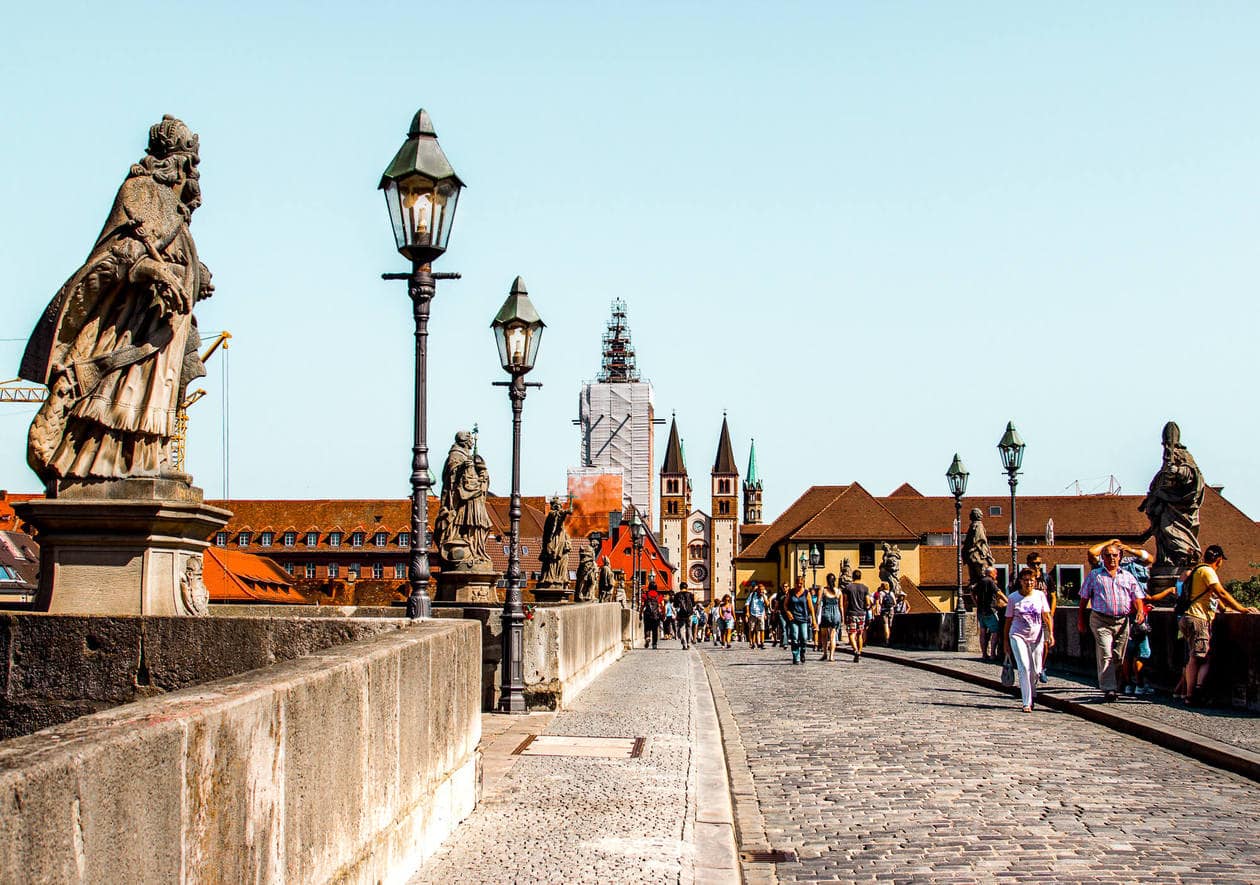 From Wurzburg, drive towards Rothenburg Ob Der Tauber (45 minutes). If you want, you have the option to stop in Bad Mergentheim along the way. Stay the night in Rothenburg Ob Der Tauber.
WHY YOU SHOULD STAY OVERNIGHT IN ROTHENBURG
Over 2.5 million people visit Rothenburg each year but only 500,000 book a room. Walking around in the evening after the tour busses went home, was a completely different experience and we had the village to ourselves. As an added bonus.. it looks magical at night.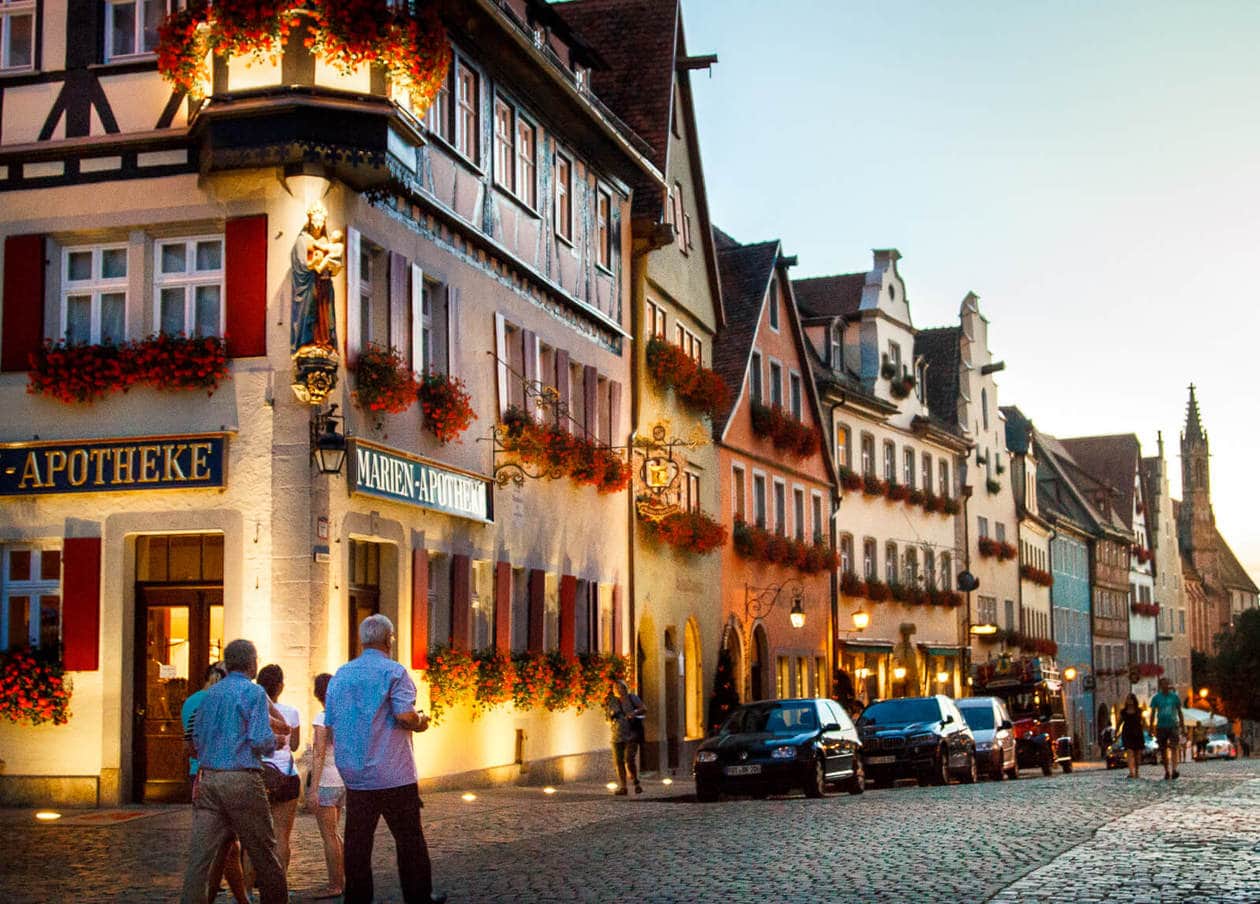 Because of it's popularity, Rothenburg is one of the more expensive towns to stay in. To save money, pick a hotel or B&B outside the city wall. We found an AirBnb for $35/night in August. It was a 5 minute walk to the wall.
DAY 2
Wake up early and spend half a day exploring Rothenburg Ob Der Tauber.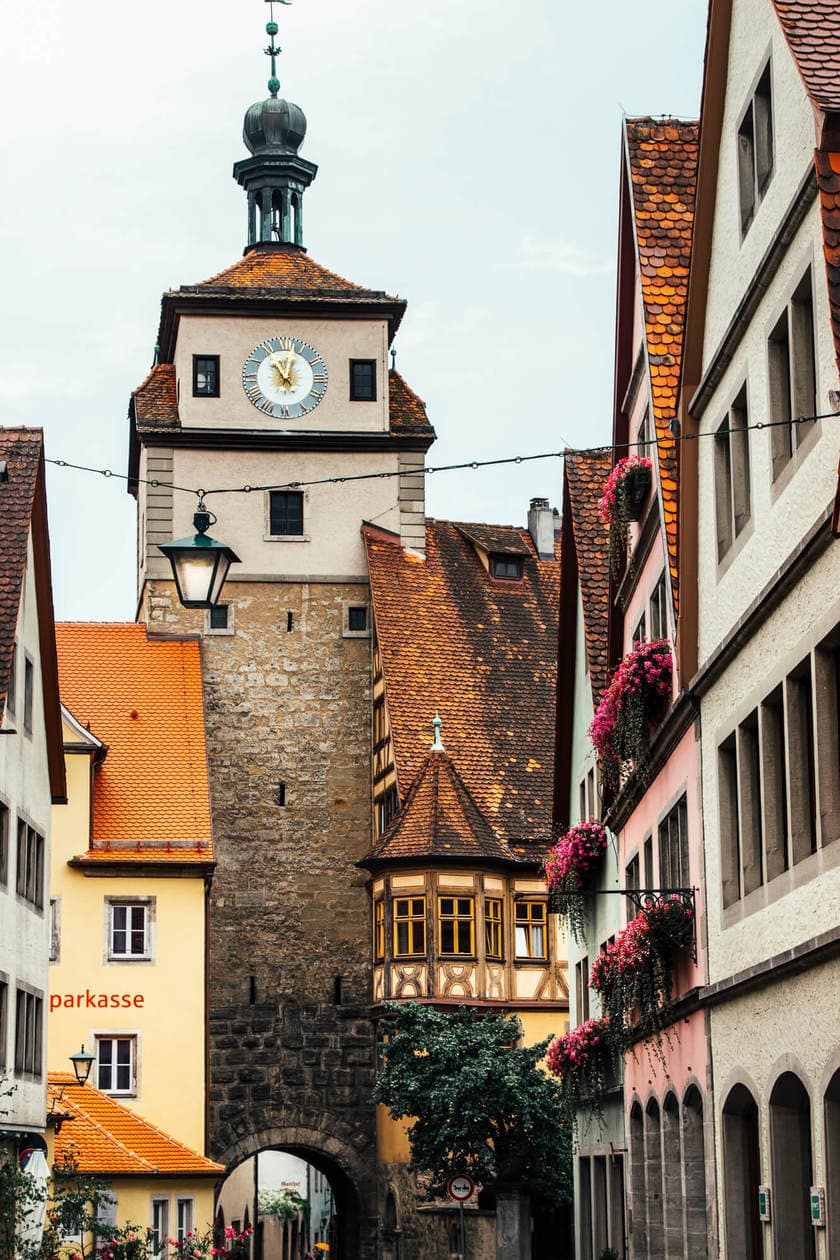 ROTHENBURG OB DER TAUBER 
Rothenburg Ob Der Tauber is one of the most famous and picturesque destinations on the Romantic Road. Unfortunately with that, comes large crowds. Despite the massive amounts of tourists, I still fell in love with Rothenburg's charm.  For a list of things to do, what eat and where to stay, check out the related post below.
---
RELATED POST: ROTHENBURG OB DER TAUBER // GERMANY'S CUTEST MEDIEVAL WALLED CITY
---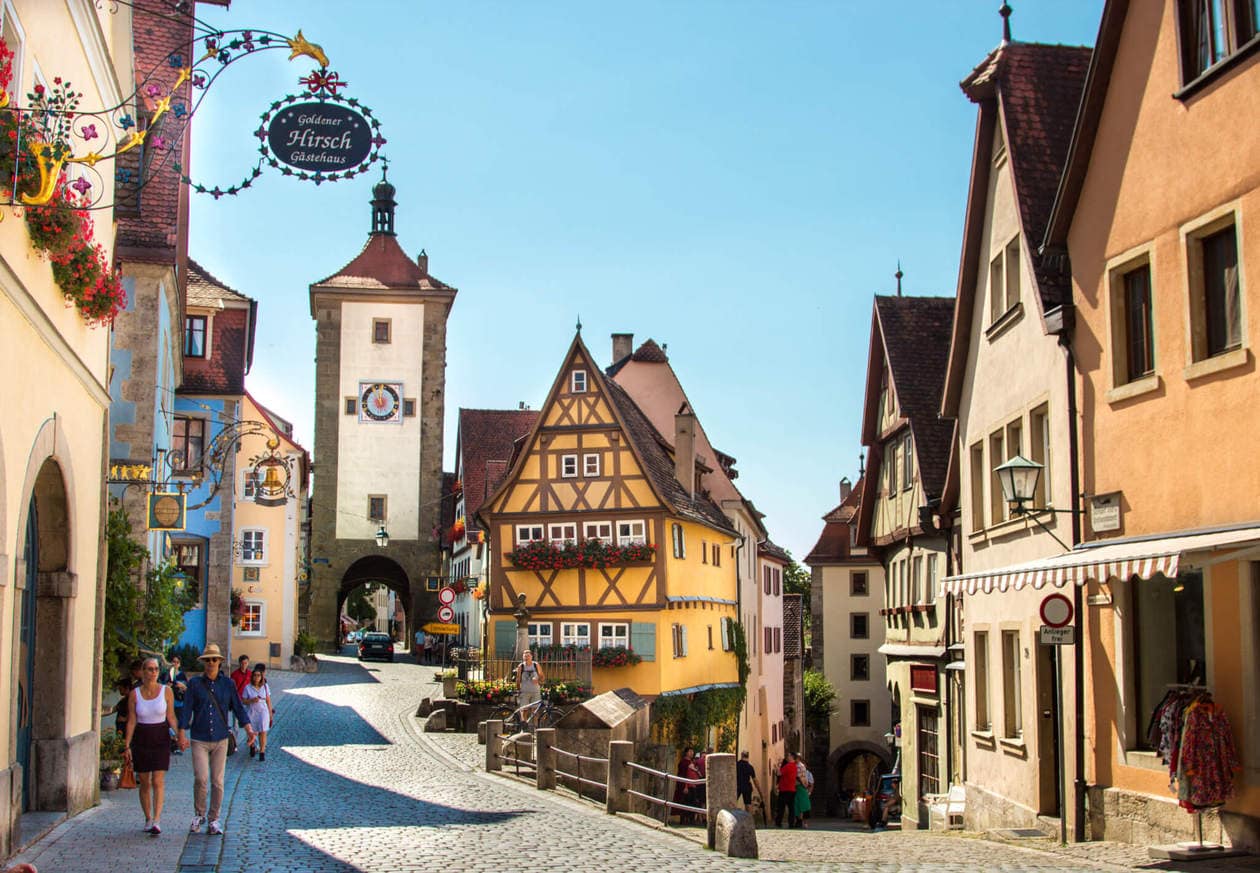 After spending the morning in Rothenburg, head South to Dinkelsbuhl (35 minutes).
DINKELSBUHL
One of the best preserved medieval towns in Germany, Dinkelsbuhl is a former Free Imperial City of the Holy Roman Empire. I didn't read much about Dinkelsbuhl before we visited but it was one of my favorite stops. We also happened to be here during a festival, so it was extra lively.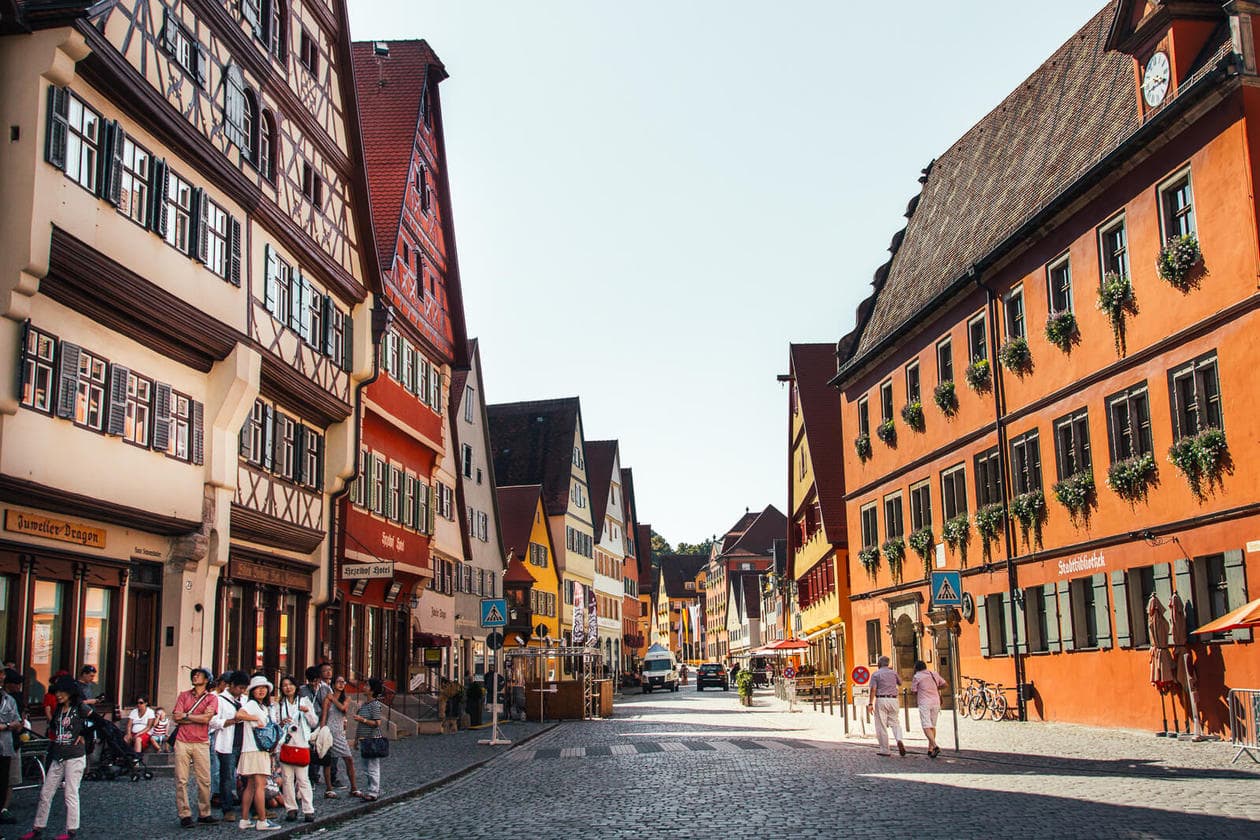 Spend 1-3 hours enjoying Dinklesbuhl and then drive to Nordlingen (30 minutes) where you'll stay the night.
DAY 3
NORDLINGEN
Nordlingen was super interesting because it's located in the center of a large meteor crater. If look at a bird's eye photo of the town, you'll see the distinct circle outline.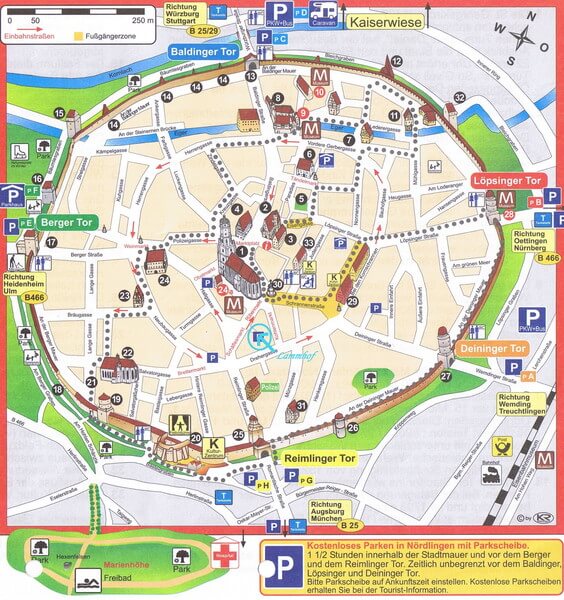 Nordlingen is the only town in Germany with walls and battlements that can be walked all the way around. Personally, I didn't love Nordlingen so we only spent about an hour and a half here.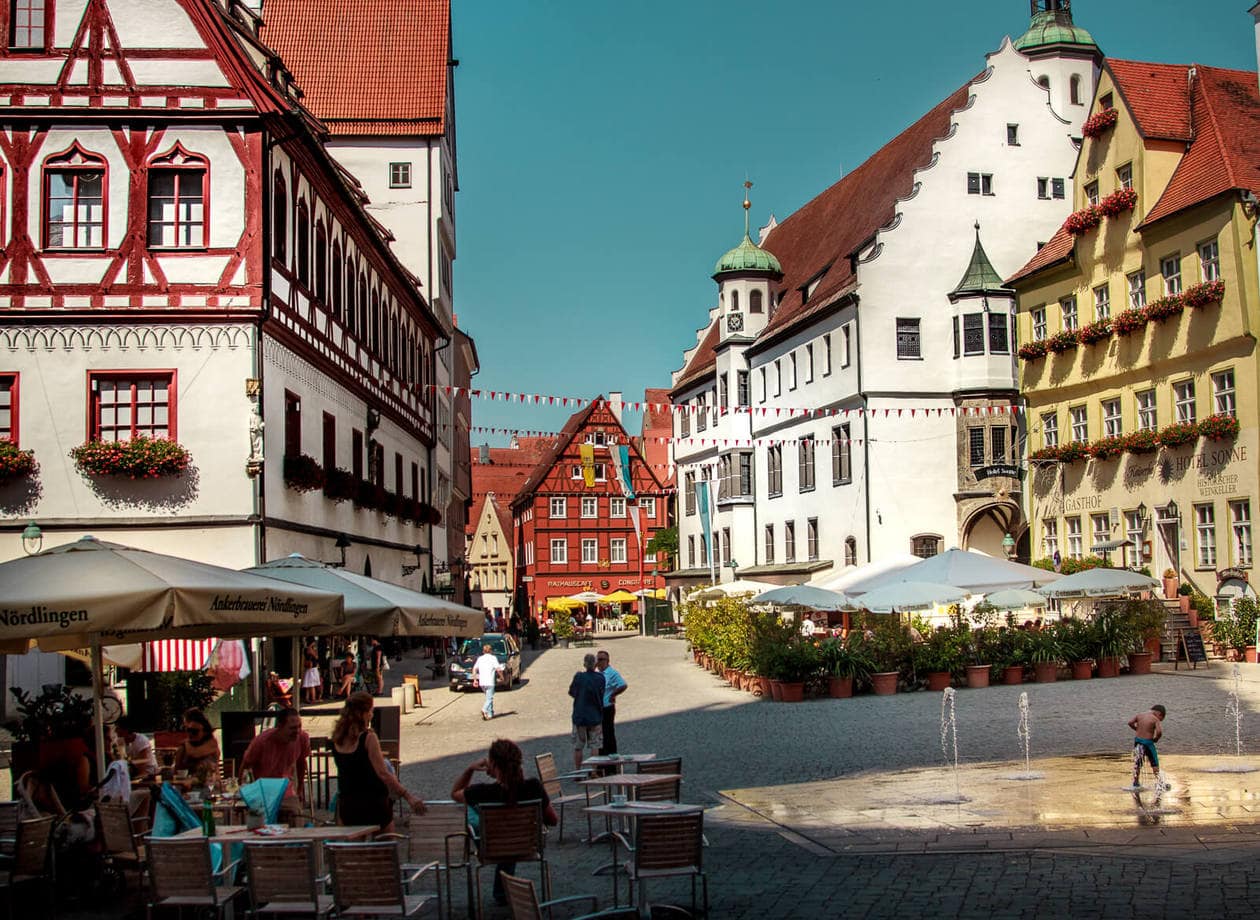 After spending some time in Nordlingen, move on to Augsburg (1 hour). On the way to Augsburg you have the option to stop at Donauworth or Harburg.
AUGSBURG 
Augsburg is Germany's third oldest city and it's of one of the largest in Bavaria. We didn't spend a ton of time here as I wanted to focus on the smaller, more quaint towns and villages.
If you're interested in Augsburg's history, spend the rest of the day here.
In the afternoon, if you have the time, I highly recommend driving to Fussen (1hr 30min) so you can wake up early and beat the crowds at Neuschwanstein Castle. If not, spend the night in Augsburg.
DAY 4
Use the early morning to explore the famous, fairytale-like Neuschwanstein Castle. Or, if you stayed in Augsburg, wake up early and drive to Schwangau (home of Neuschwanstein).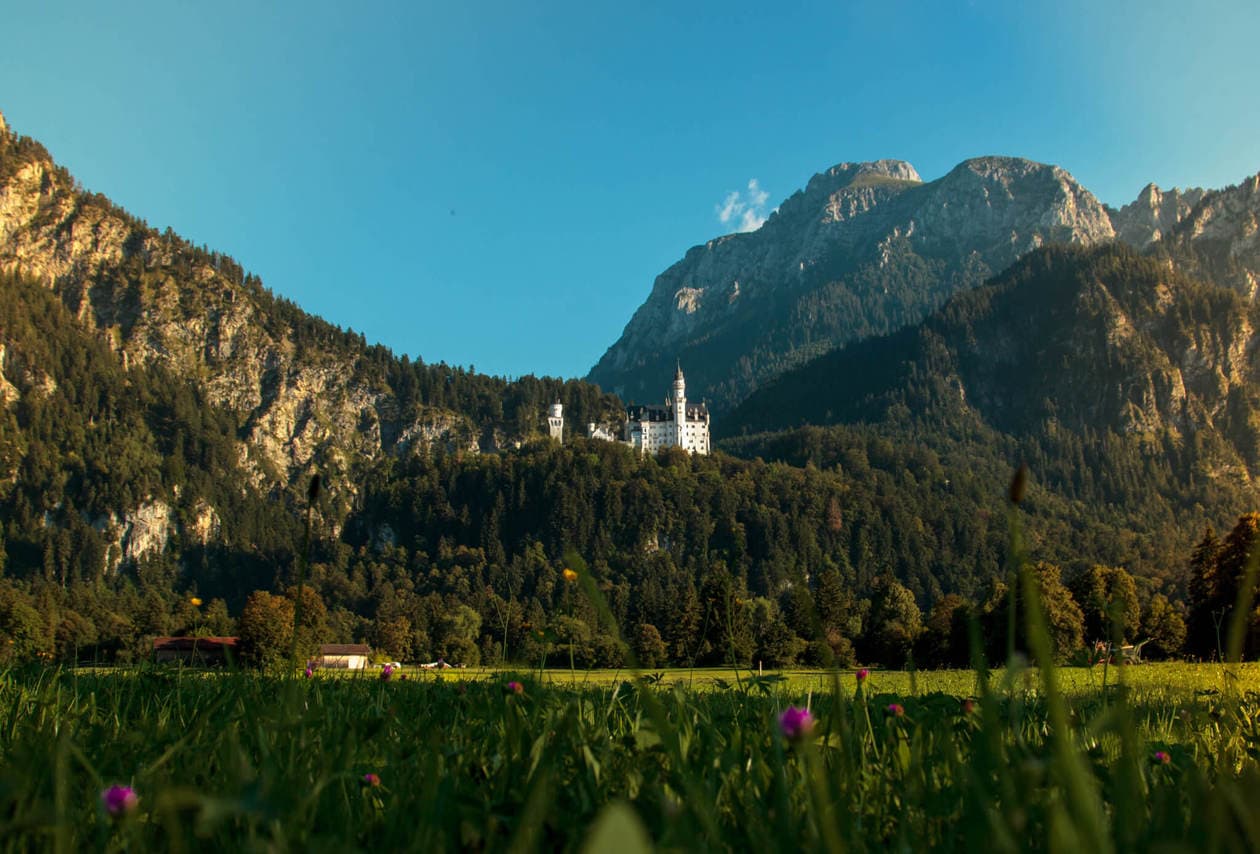 ---
RELATED POST:  Everything you Need to Know About Visiting Neuchwanstein Castle
---
FUSSEN & SCHWANGAU
To beat the crowds, we arrived at Neuschwanstein when it opened, and our entire visit lasted about 3-4 hours.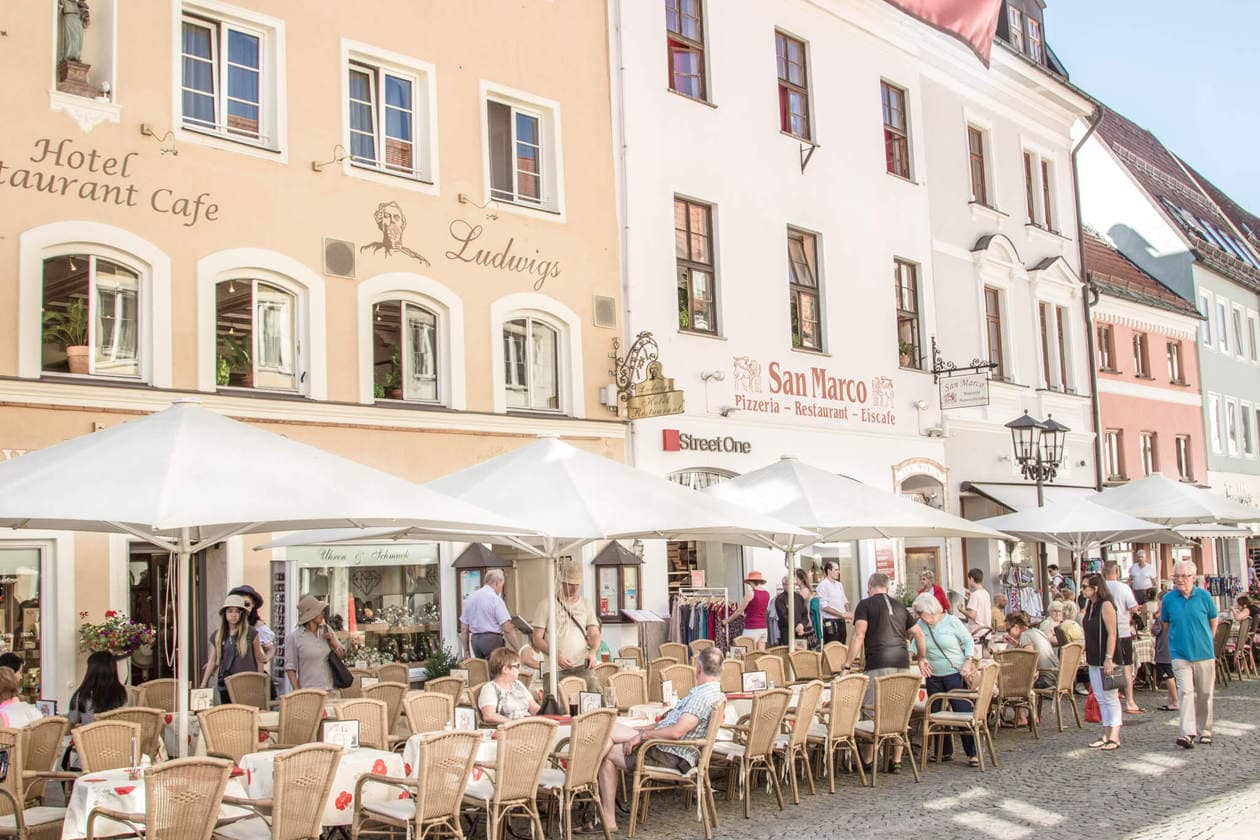 After touring the castle, you can spend a little time walking around the small village of Schwangau. Then, make the quick drive to Fussen (5 minutes) and spend the rest of the day here.
In the afternoon, it's time to head to Munich to drop off your rental car.
---
RELATED POST : 5 THINGS TO DO IN FUSSEN GERMANY
---

ALTERNATIVE SUGGESTION
If I knew then what I know now, I would've re-arranged my entire itinerary to spend much more time in Bavaria. If you find yourself getting deja vu along the Romantic Road (a lot of the towns are very similar) and need a change of scenery, consider skipping some stops and adding days on the Southern end of Germany. It's 10x more romantic than the official Romantic Road. Seriously.
---
RELATED POST: BAVARIA OFF THE BEATEN PATH 
---

---
PIN IT // ROMANTIC ROAD GERMANY
    
Have you been? What was your favorite stop on the Romantic Road Germany road trip?