If you know me or if you read my blog, you'll know that I almost always stay in hostels. They're cheap and lively and I never spend enough time in my room to need much more than the basics that they offer. On this trip, because Nick is here on business, we had the opportunity to stay in a 5 star hotel in Antalya called Rixos Downtown.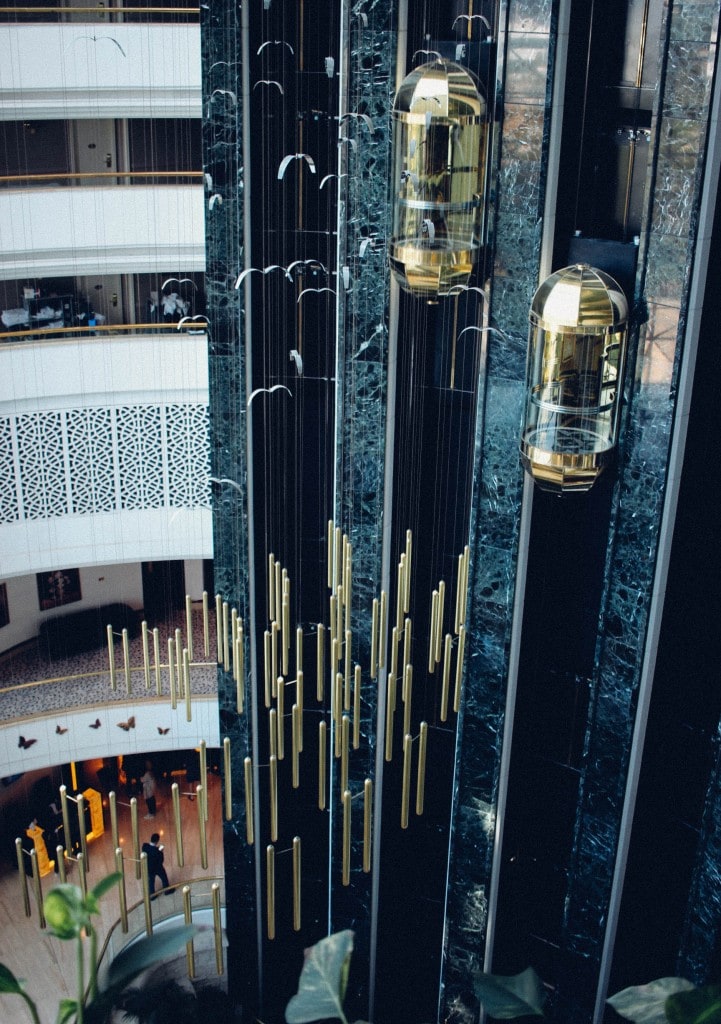 The Rixos Downtown was beautiful. They had everything you could need for a week's stay including tennis courts, a fully equipped gym and a massive pool. It was easy wake up in appreciation every morning with this view.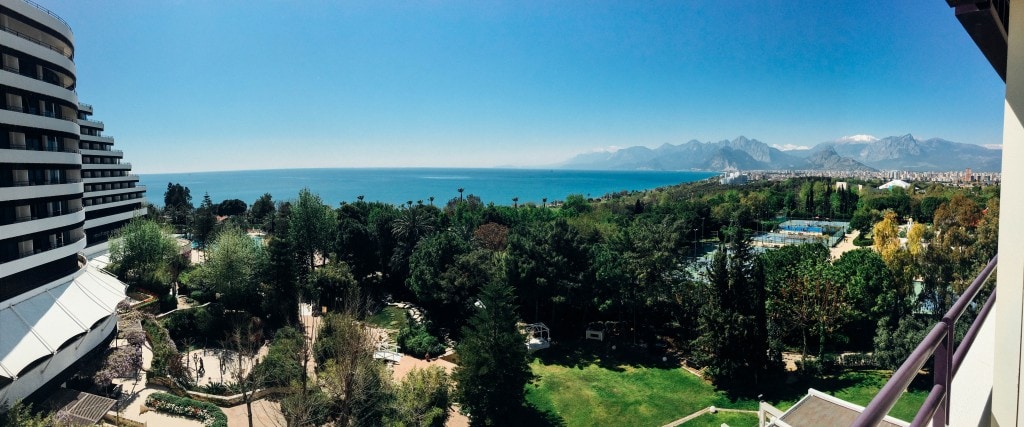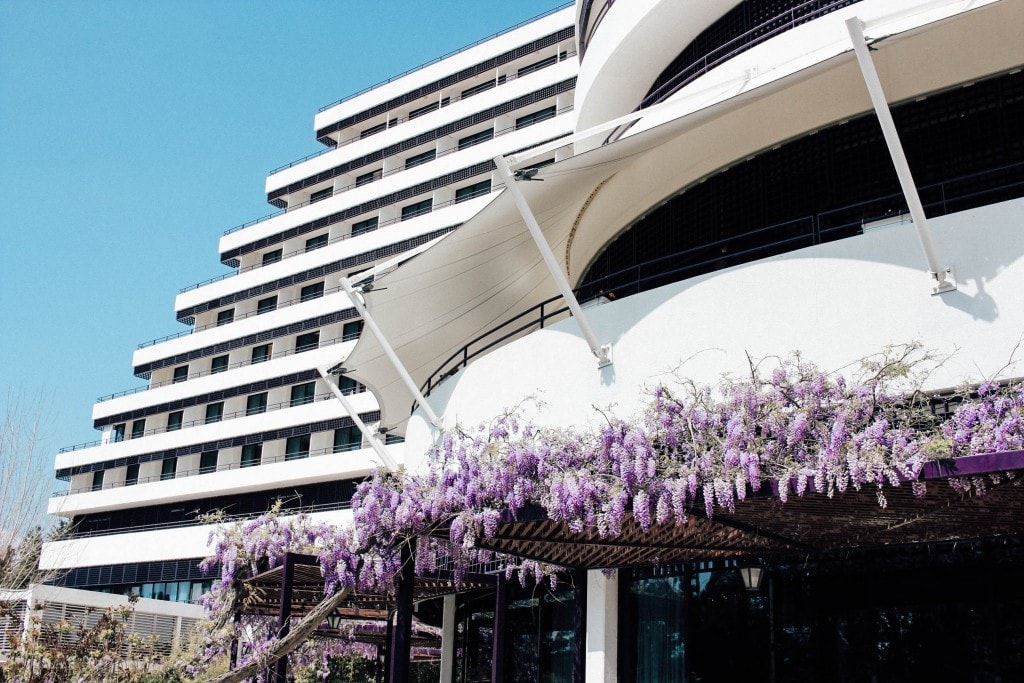 I didn't realize that the hotel/hostel you stay in definitely contributes to the type of trip you'll have. I found it wasn't as easy to connect with the city. Hostels have more of a local feel, and coming home to a 5 star hotel every night made me feel a bit removed.

Panorama Buffet
All of our meals were also (generously) included at the hotel's buffet, which was massive. I took a lot of photos of this because their presentation was so pretty.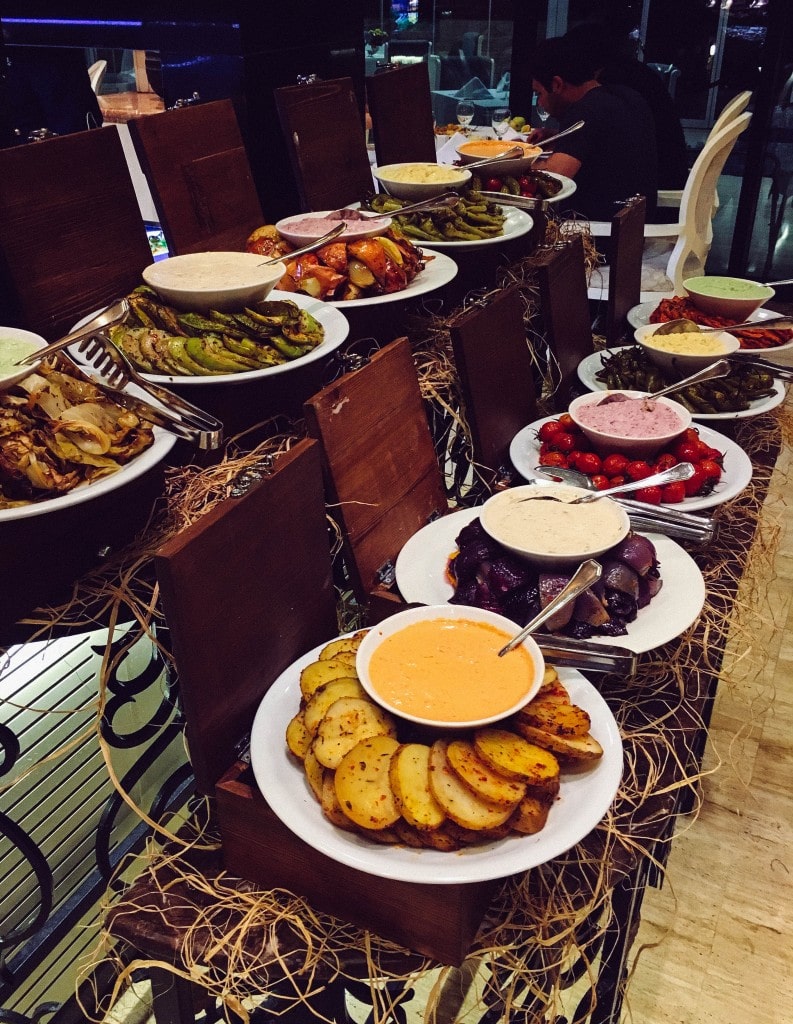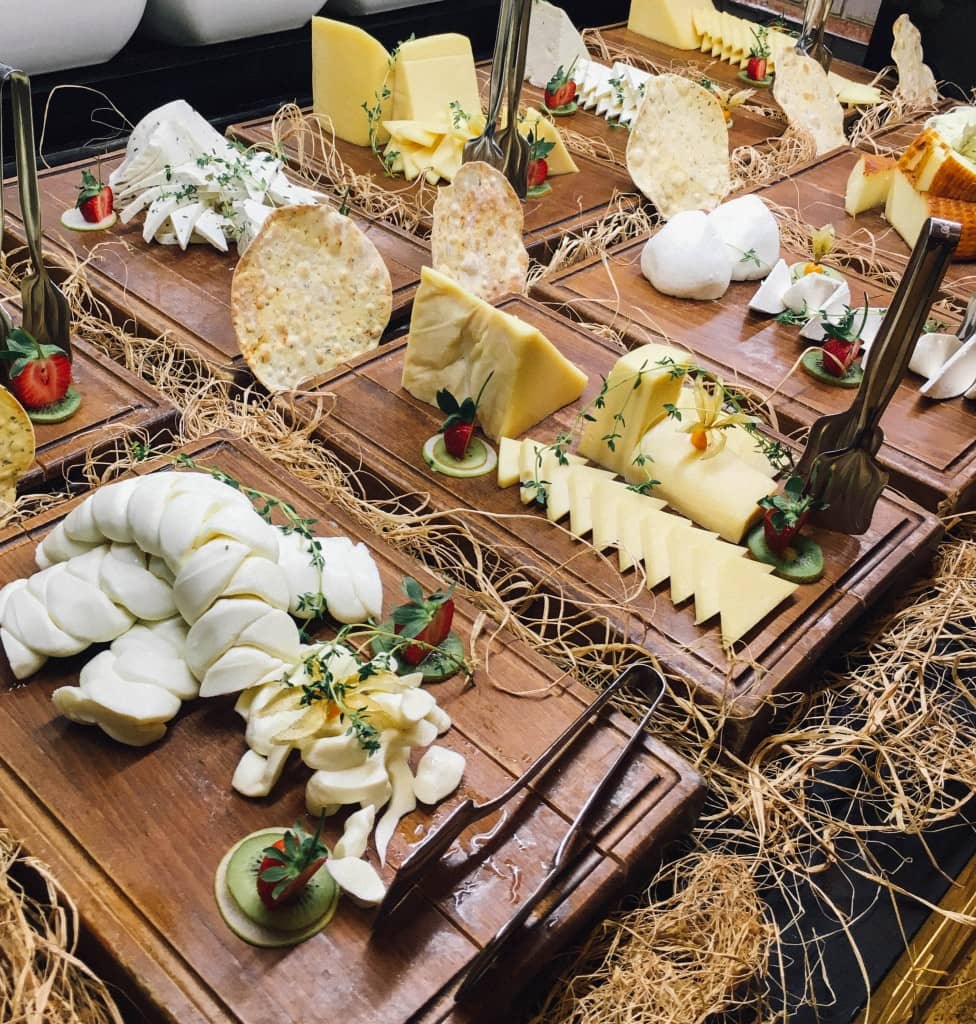 The first half of the week was awesome and we went crazy trying everything we could, but toward the end of our stay we started to get a little sick of eating here.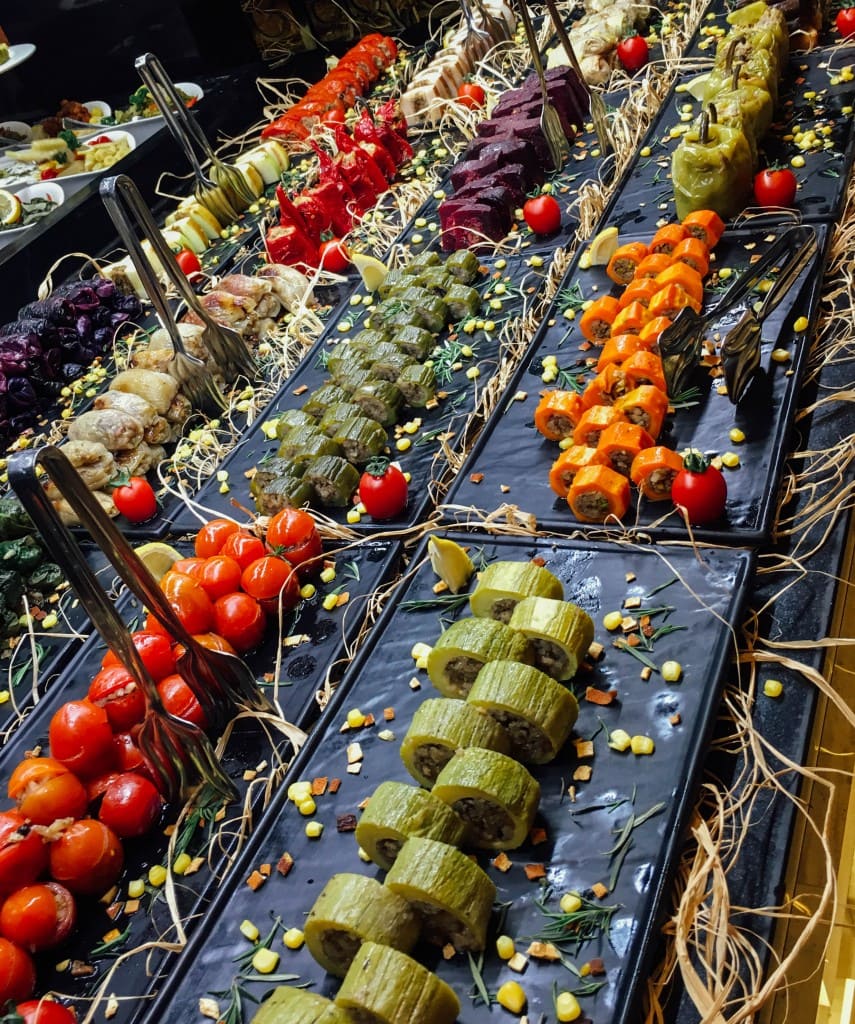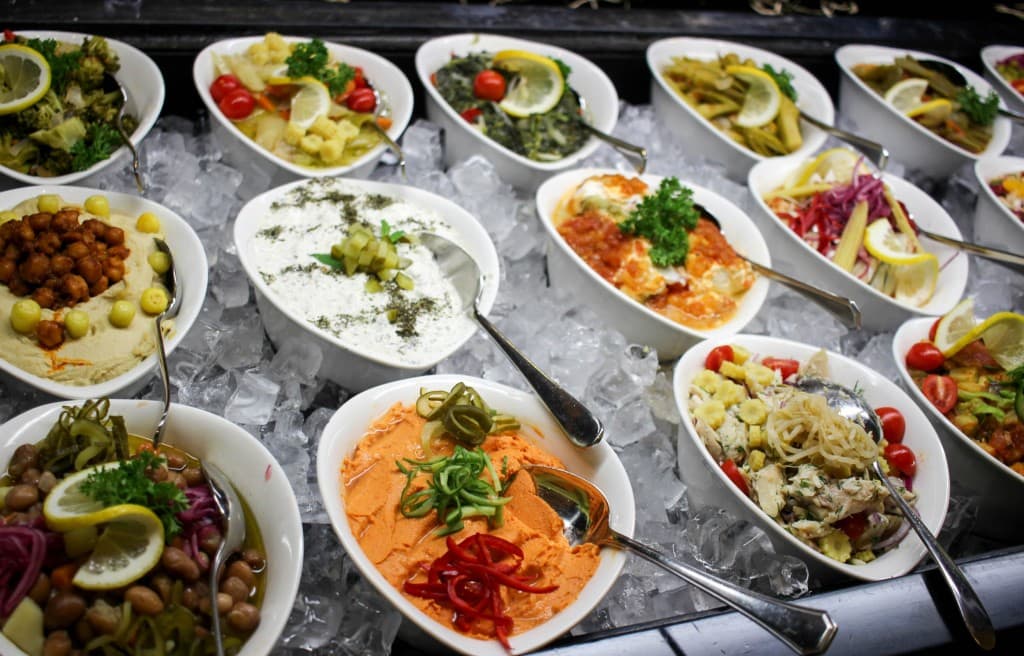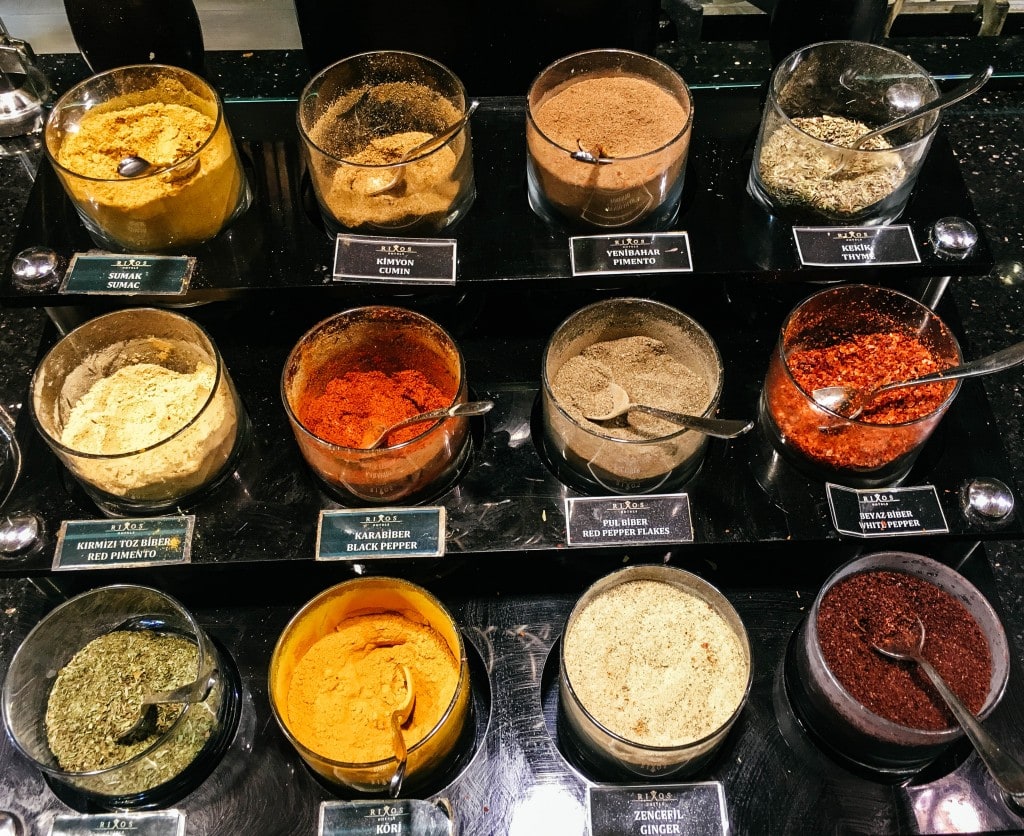 Konyaalti Beach
If you walk out of the hotel from the back, there's a ton of stuff to explore. You begin at a walking trail which goes for miles in each direction. If you turn right, you'll head over near the glass pyramid (where Nick performed both nights), or if you turn left, you'll eventually reach Kaleici after about 1.8 miles.
You can also hit Konyaalti beach which is right outside the hotel, and down a long set of stairs. The hotel offers a free shuttle to the beach as well if you're too fancy for stairs, or unable to make the climb.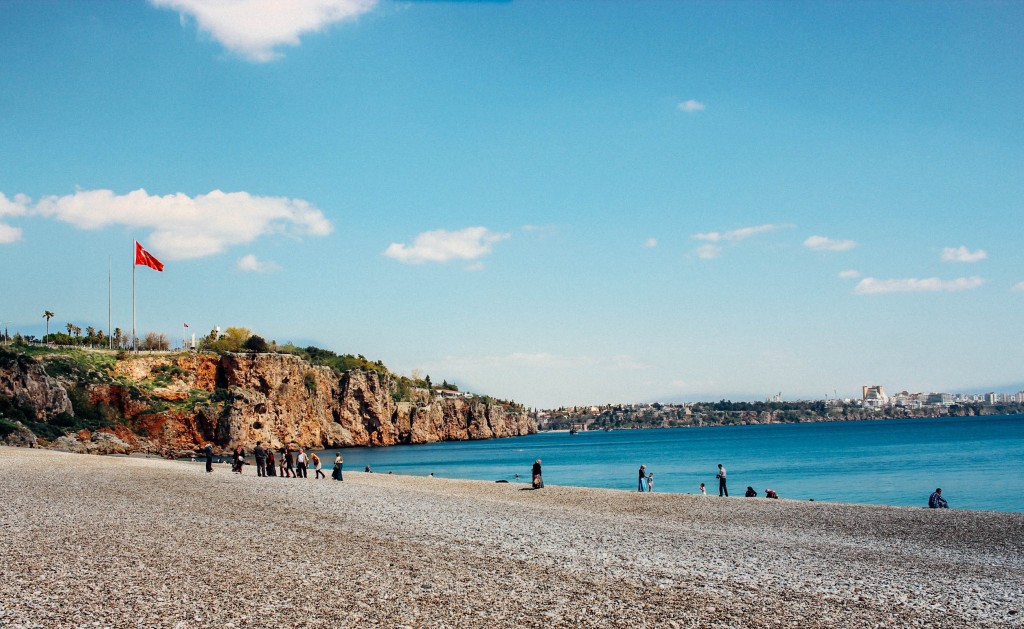 We came here for little while one afternoon thinking we'd go swimming. That plan was quickly abandoned when we felt the water.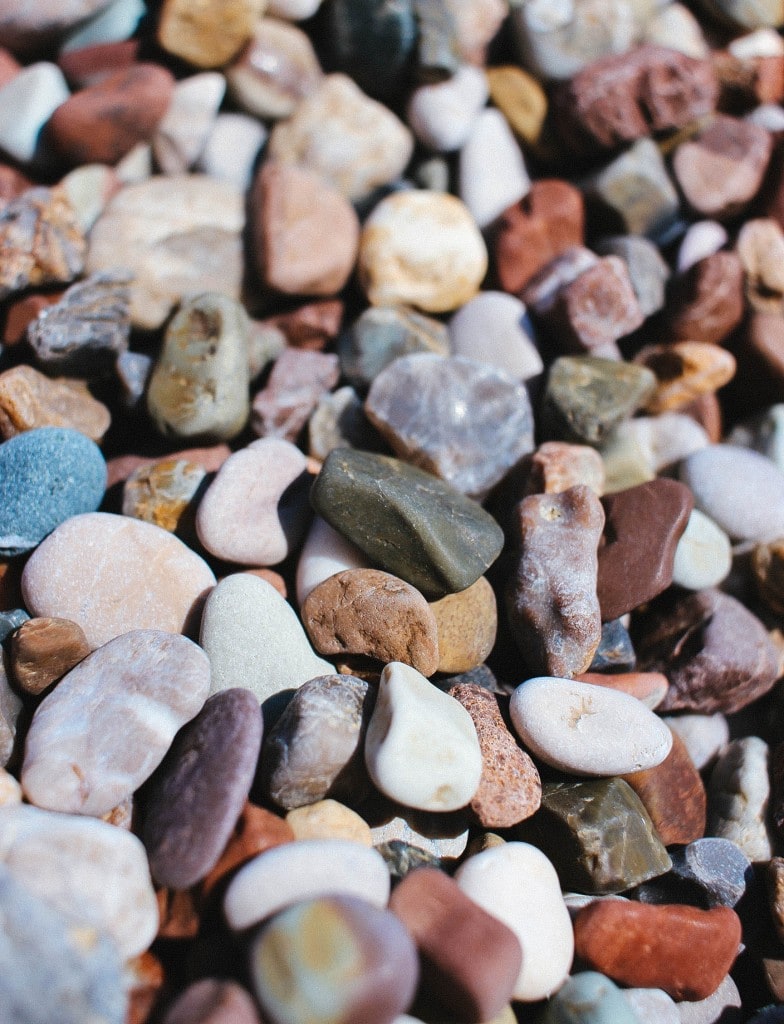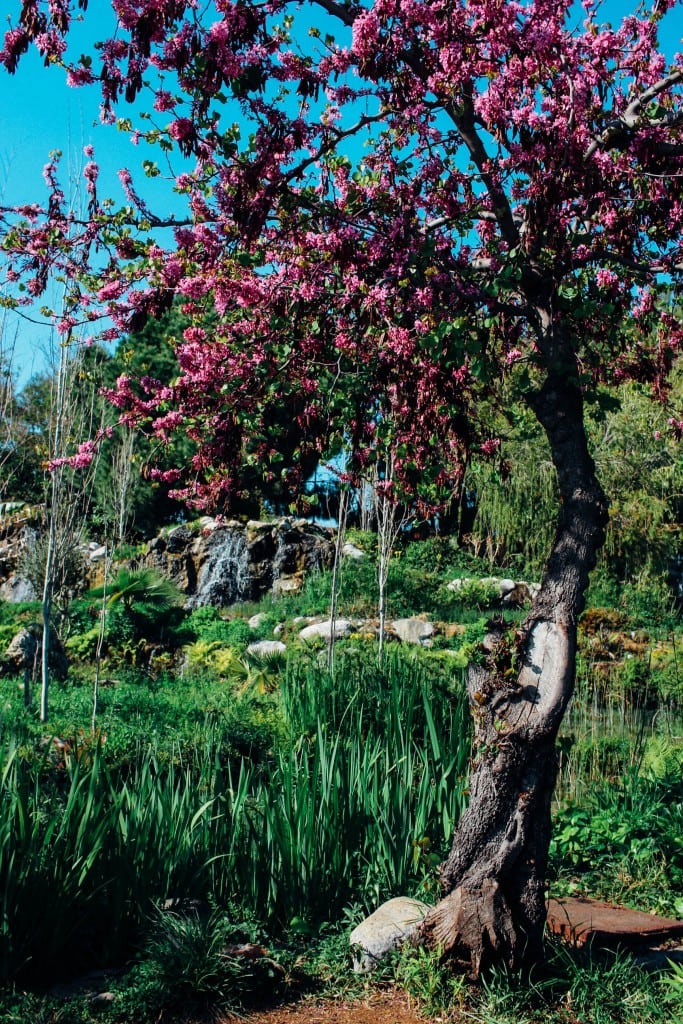 Favorite Hookah: Falez Manzara Cafe
If you are heading toward Kaleci from the back of Rixos Downtown, you'll run into a little cafe called Falez Manzara. It has the best view of the ocean, so we stopped one afternoon to watch the sunset from their patio. Hookah (nargile) is popular here, and most of the cafes have water pipes for rent. We tried a few different Hookah places during our stay but this cafe had the best by far. It was the only place where we didn't burn our throats trying to smoke it.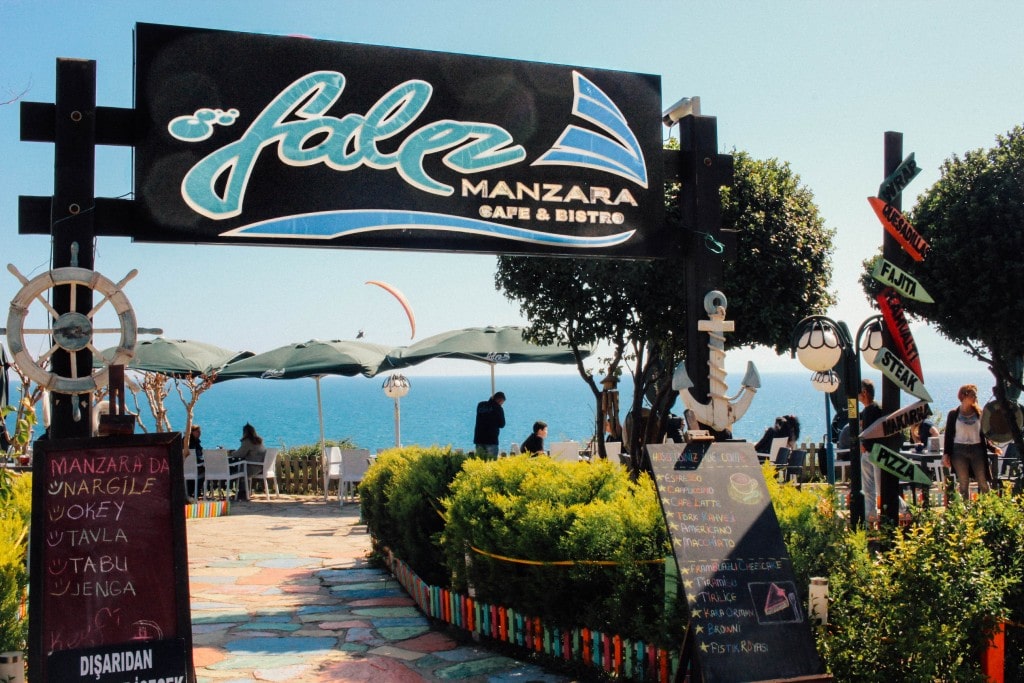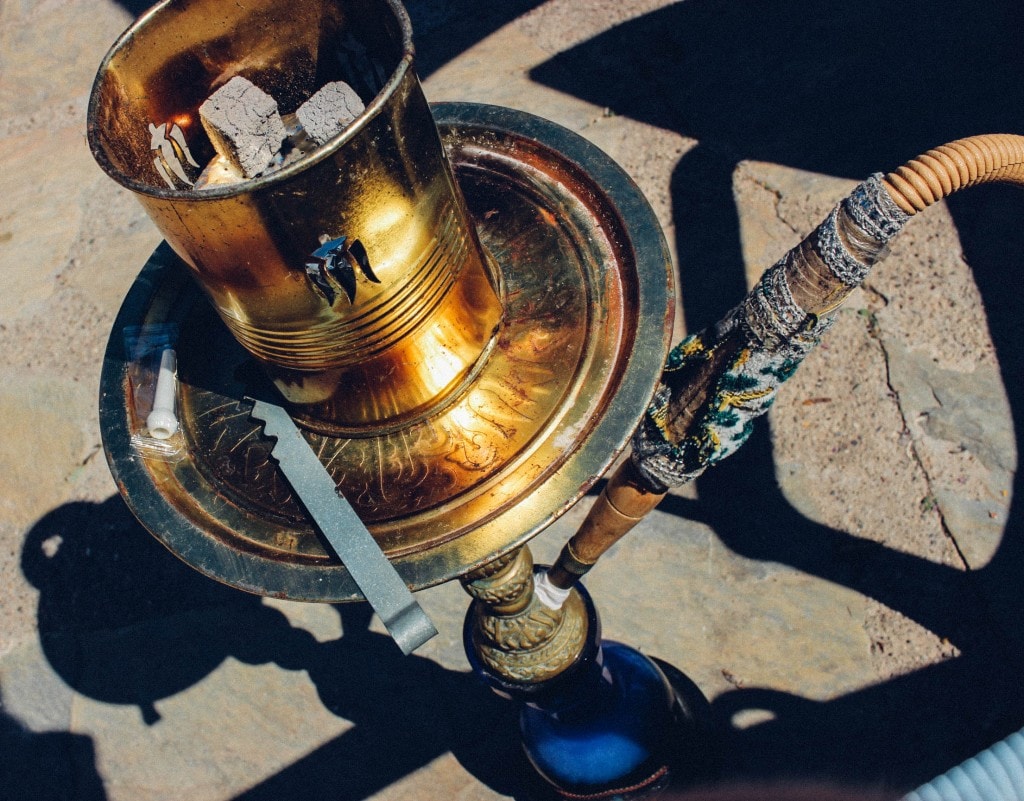 Persian Concerts
We are in Antayla for their annual Persian New Year celebration, and all of the biggest Persian music stars are in town playing shows. During the week we had the opportunity to attend several other concerts since Nick knew players in the other bands. Before he started playing with Dariush, I'd never even heard Persian music before. After this week, I feel like a pro.
All of the shows we went to were completely different from each other. We saw a pop act called Kamran and Hooman, which was a party. We also saw Googoosh, who's equivalent to Dariush in terms of legendary status in the Persian community.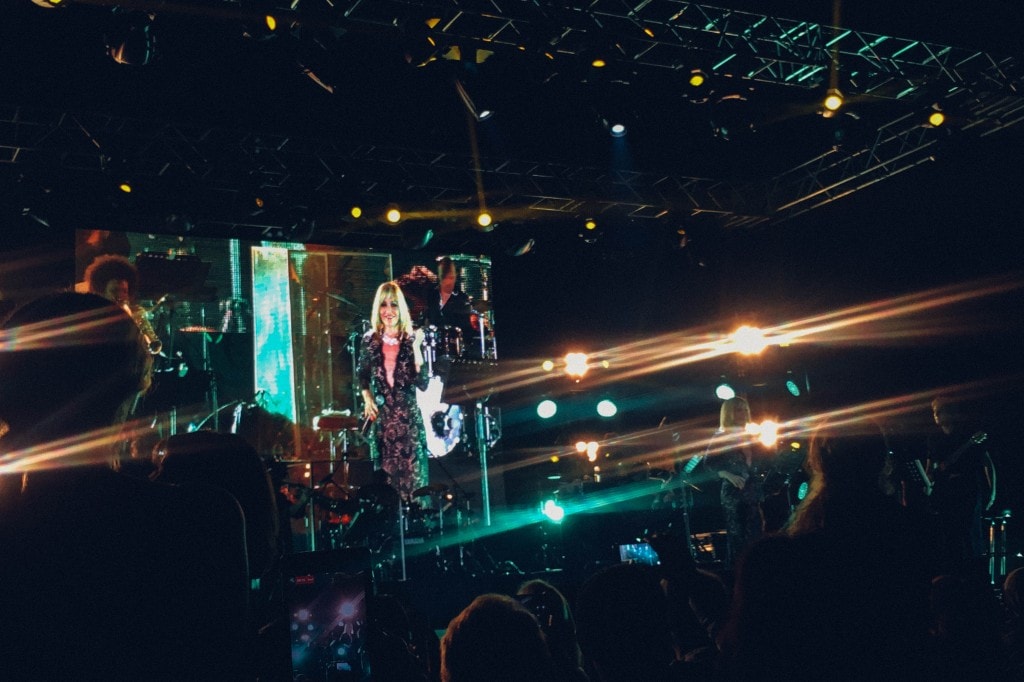 I went to both of Nick's shows with Dariush. Even though I don't understand the language, I've started to really love his concerts. It's an extremely emotional experience being in the audience. When you look around, almost everyone is bawling. The man next to me was weeping into his hands. It's a good lesson in overall human compassion. I don't understand a word of Farsi and I don't know why people are crying, but I can feel their energy.
During intermission, I went back to the green room and a fan came in to meet Dariush. He started crying harder than anyone I've ever seen, and he hugged Dariush for a good 3 minutes while bawling on his shoulder. During the concert people present roses and letters. You can see in their faces how much he means to them.
Are any readers from Iran? I'd love to ask you a few questions about the songs.