We have already seen some of Kaleici since it's close to hour hotel, but today we went out with the full intention of exploring every bit of Antalya's Old Town. If your hostel or hotel is near the tram, we found that this is the easiest way to get to Kaleici. It costs 10 lira ($3.50) for a ride card and then 1.50lira (.50 cents) for each ride. It also drops you off right in front of Hadrian's gate which is a good place to enter.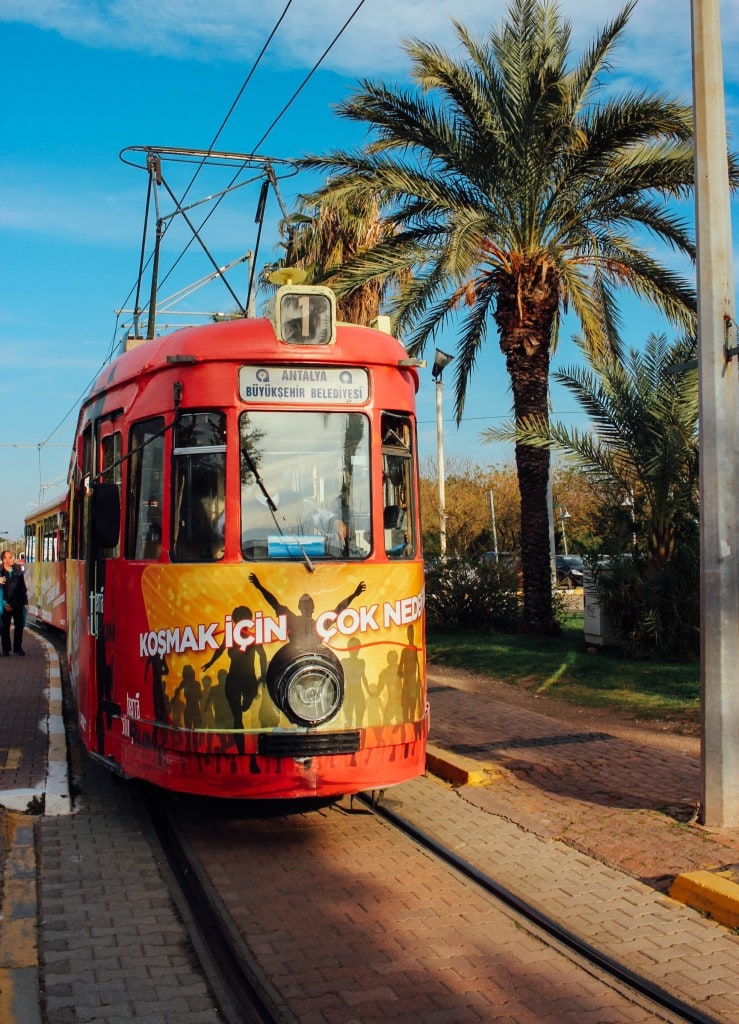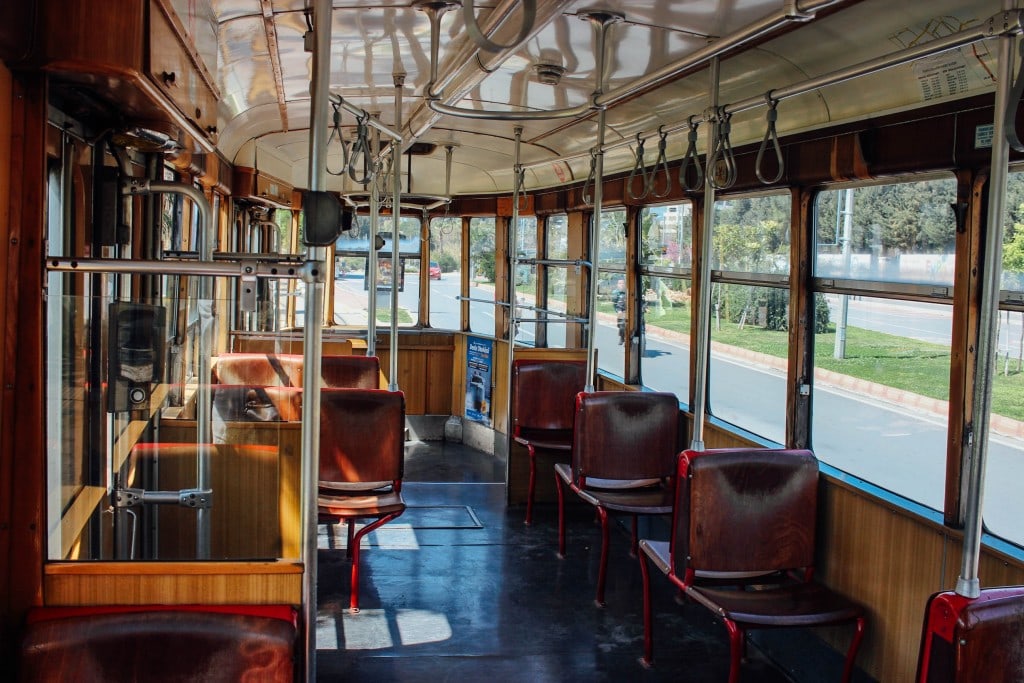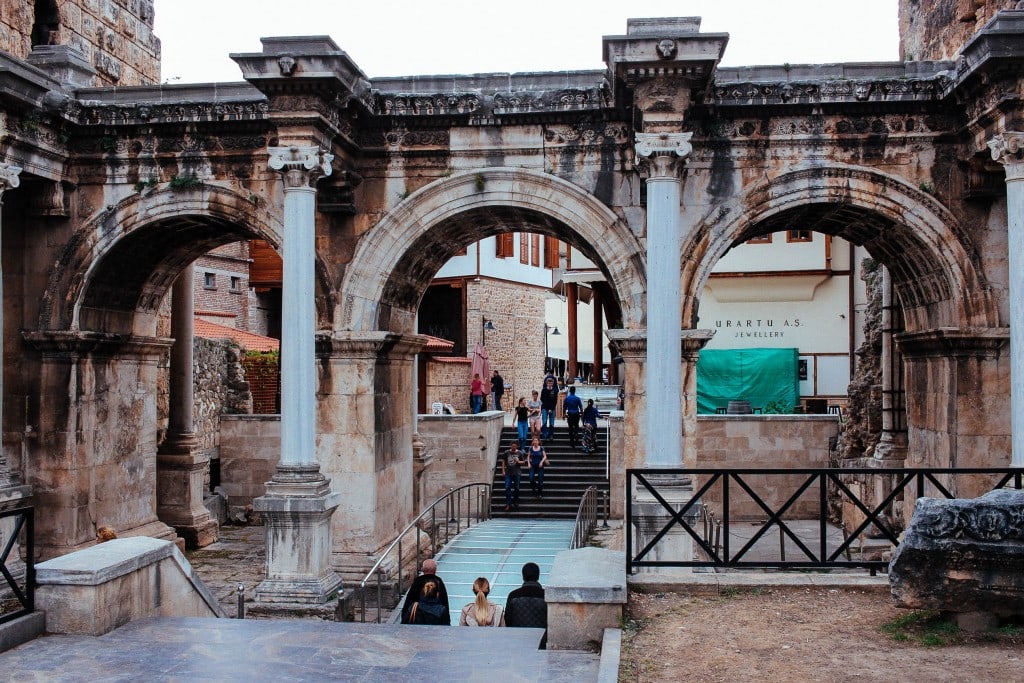 Kaleici is a picturesque area filled with narrow roads, local shops and tea houses. It wasn't busy at all both times we went and the shop owners were a little desperate for us to look at their goods. As you wind down the hill, there are several lookouts with gorgeous views of the harbor and the Mediterranean sea.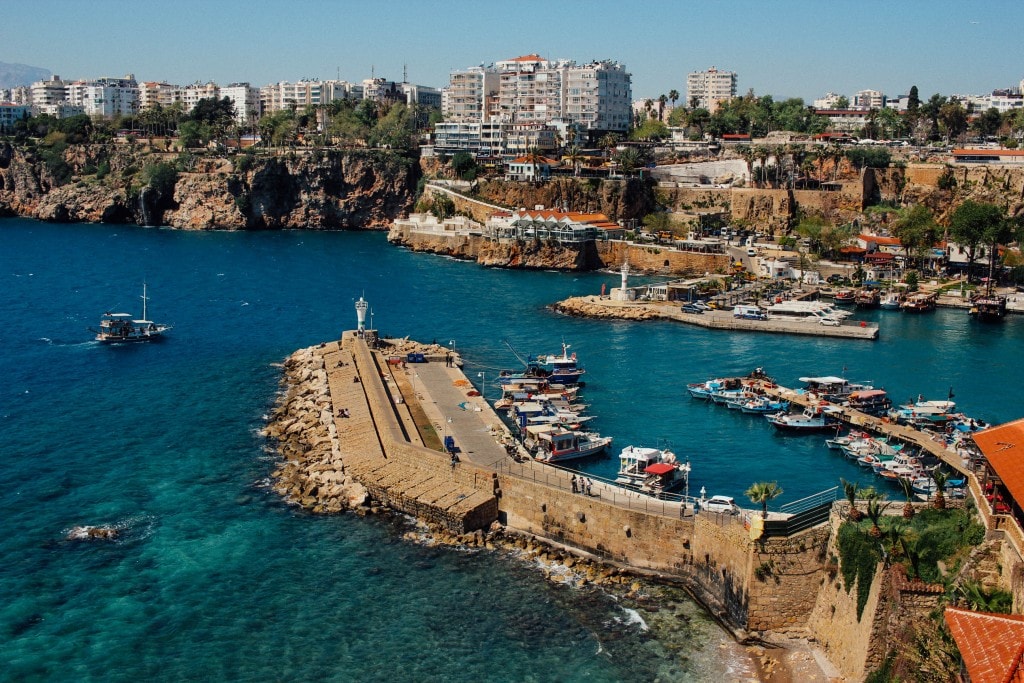 Our initial plan was to spend the afternoon at Mermerli beach, but even though the weather is beautiful (on the cooler side with the breeze), the water was way too cold to go in. Instead, we found a place to eat lunch and spent time just looking out at the view. It was nice to eat something other than the hotel's buffet which we've been going to three times a day since it's included with our room.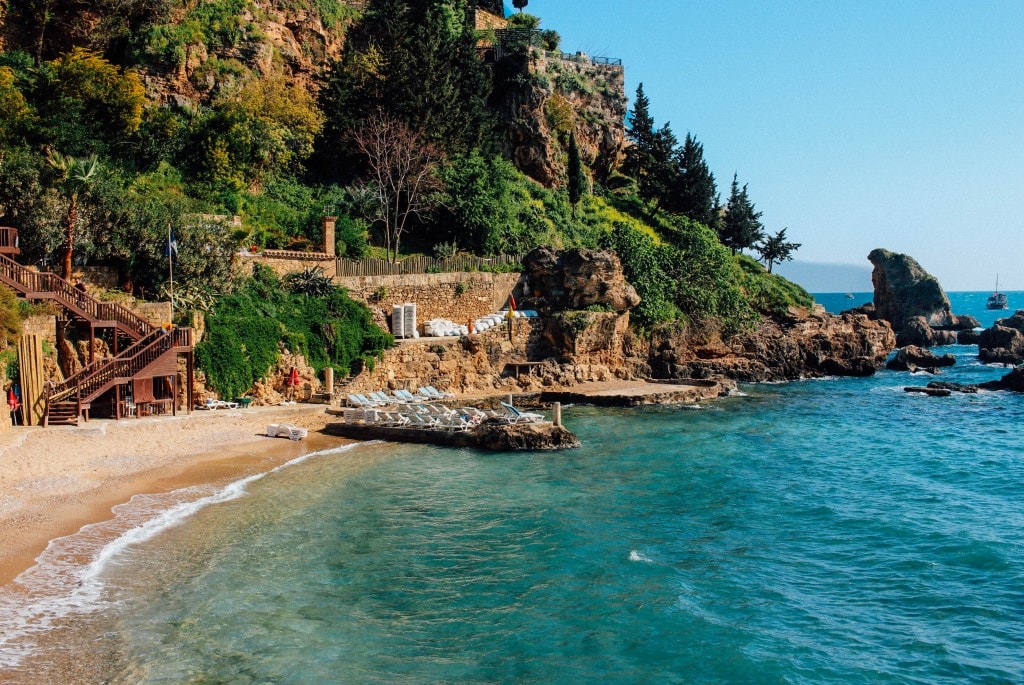 Eventually we found ourselves at the marina, where most of the tourists seemed to be. Boat captains solicited tourists to take a ride, vendors were selling fresh seafood and you could hear singing from the mosque in the distance. It was a really unique and lively place.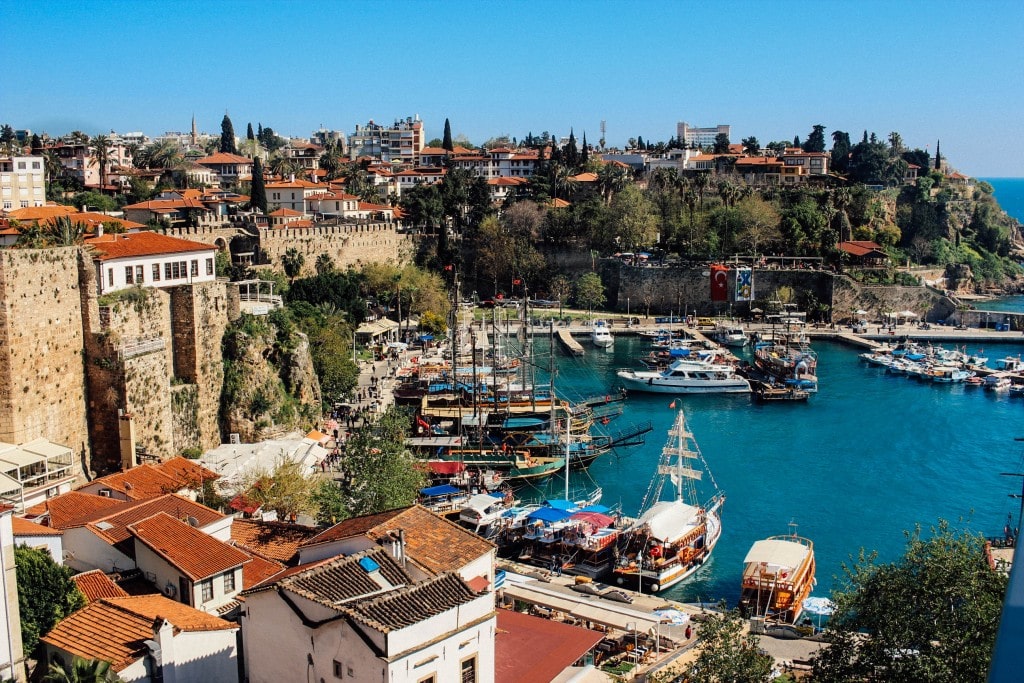 We finished up our day in Kaleici by walking out onto the jetty which gave us a full 360 degree view of the area. I've never been on the Mediterranean before so it was a completely different vibe than any other place I've been and I loved it.