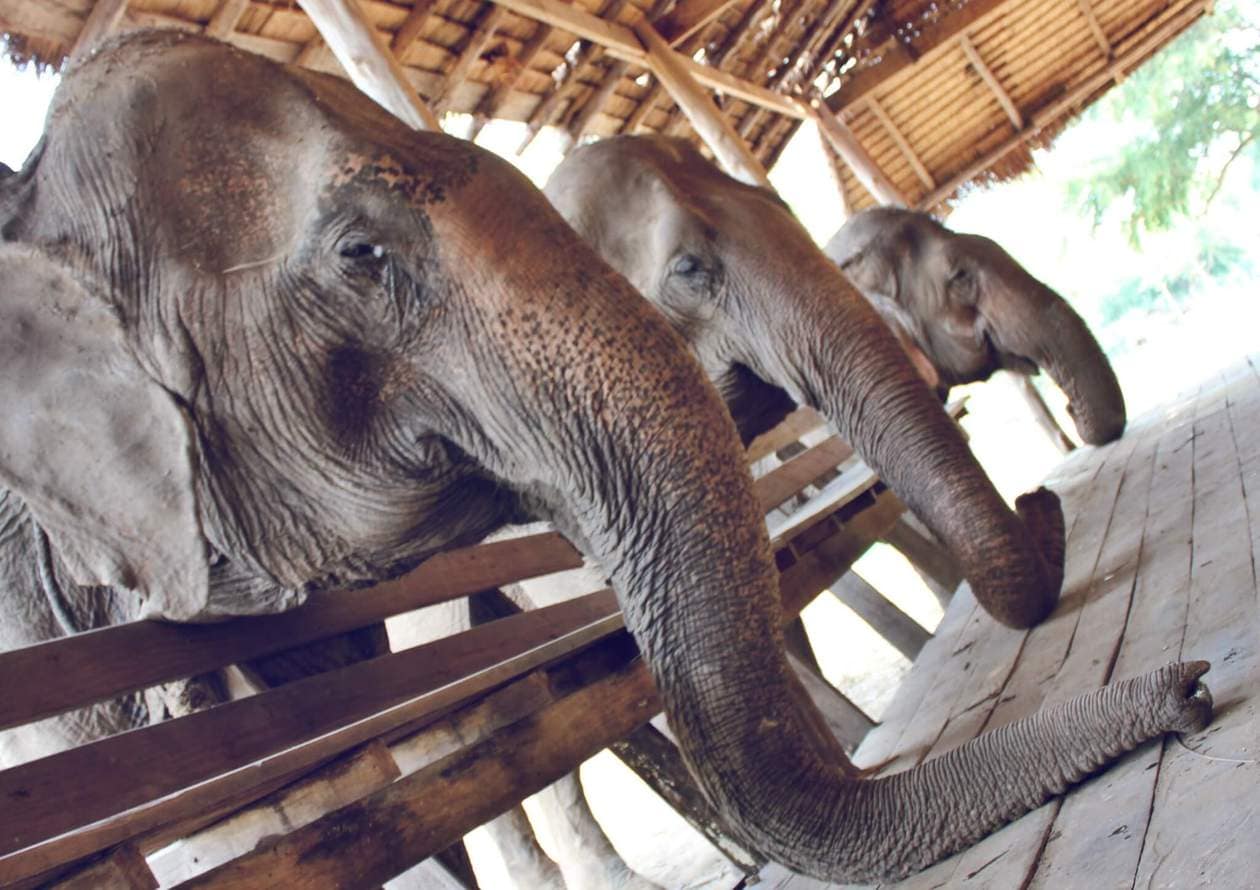 I had a hard time deciding whether or not I wanted to return to Elephant's World. Volunteering there a year ago was an unforgettable experience, but it was not all sunshine and rainbows. Ultimately, I decided to put aside the few personal issues I have with the place, and go. It was important to me that Nick meet my Elephant buddies, and I wanted him to see where I spent a month of my life.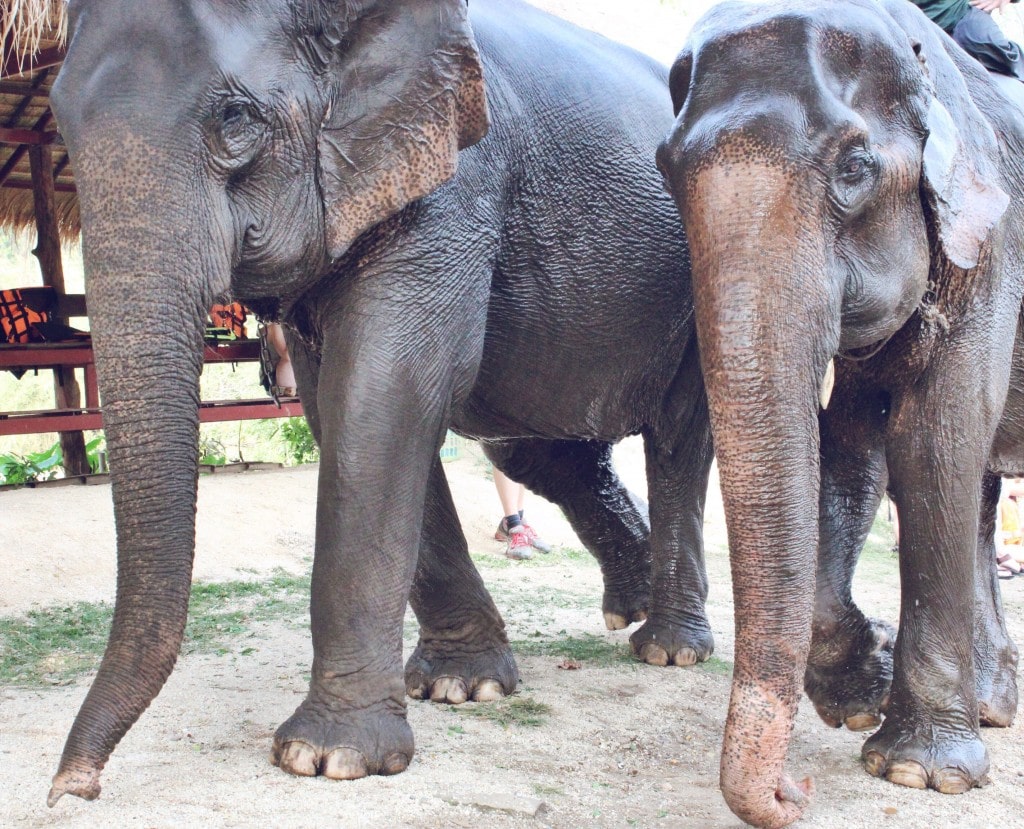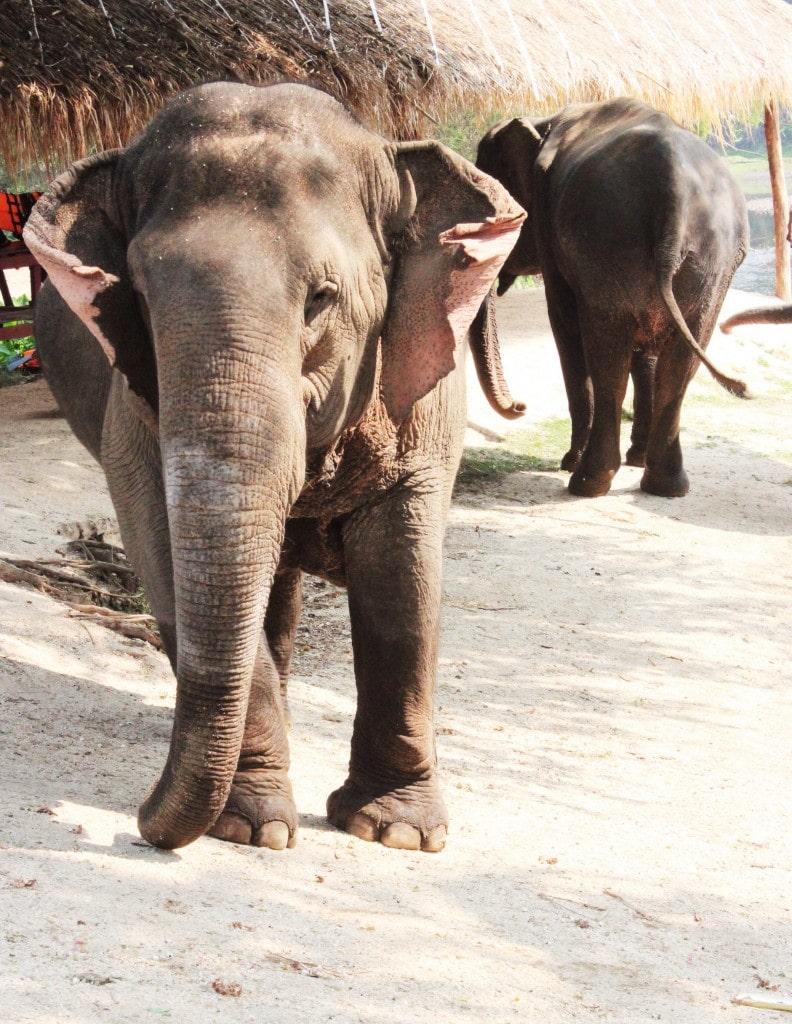 I wasn't sure if anyone would remember me since they cycle through so many volunteers year round, but most people did. They also let me do the day program for free which my wallet was thankful for.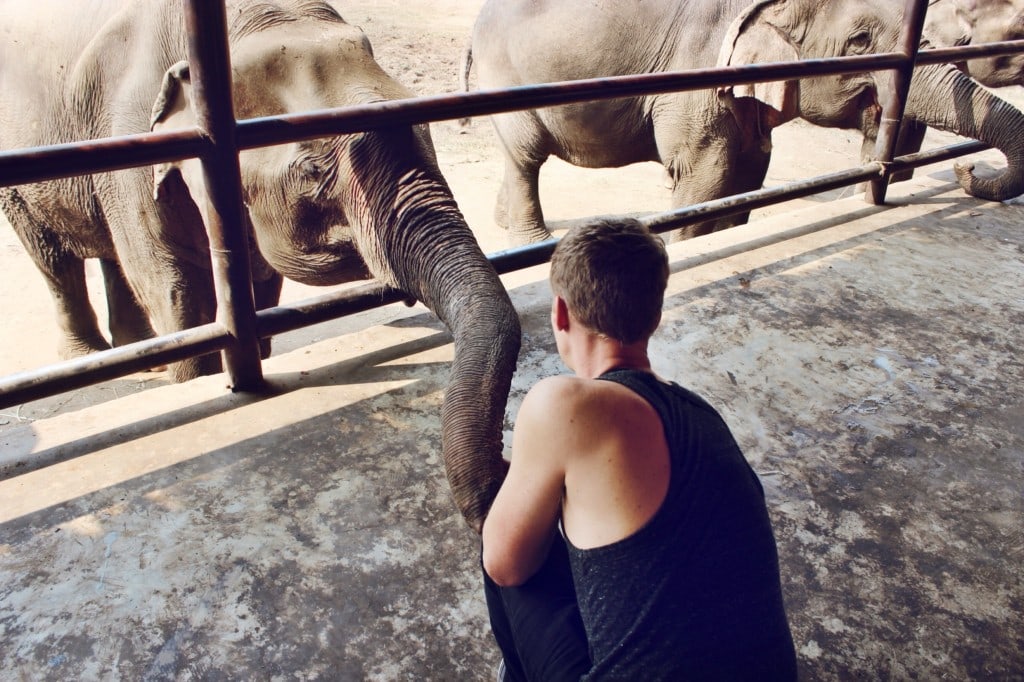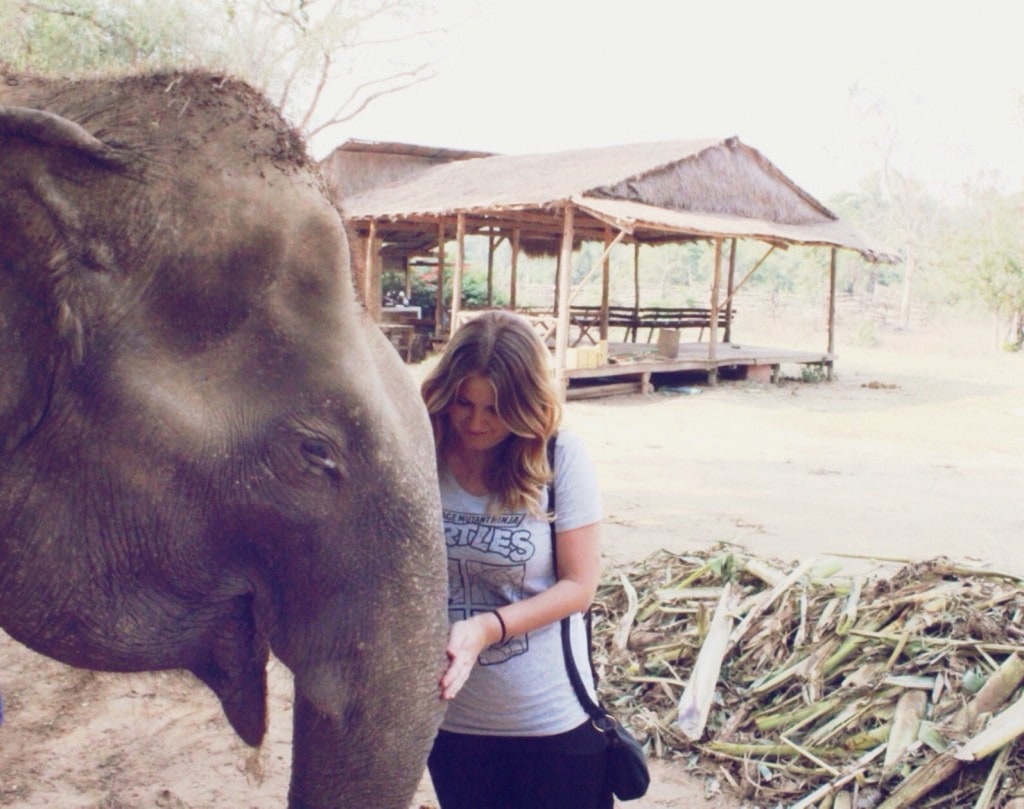 In the morning we fed Somboon, and I introduced Nick to my favorite girls.  A few of them who were very skinny before have gained weight, and they all seem to be enjoying their retirement. There are a few new Elephants that I've never met before and apparently Elephant's World will be receiving 6 more next week!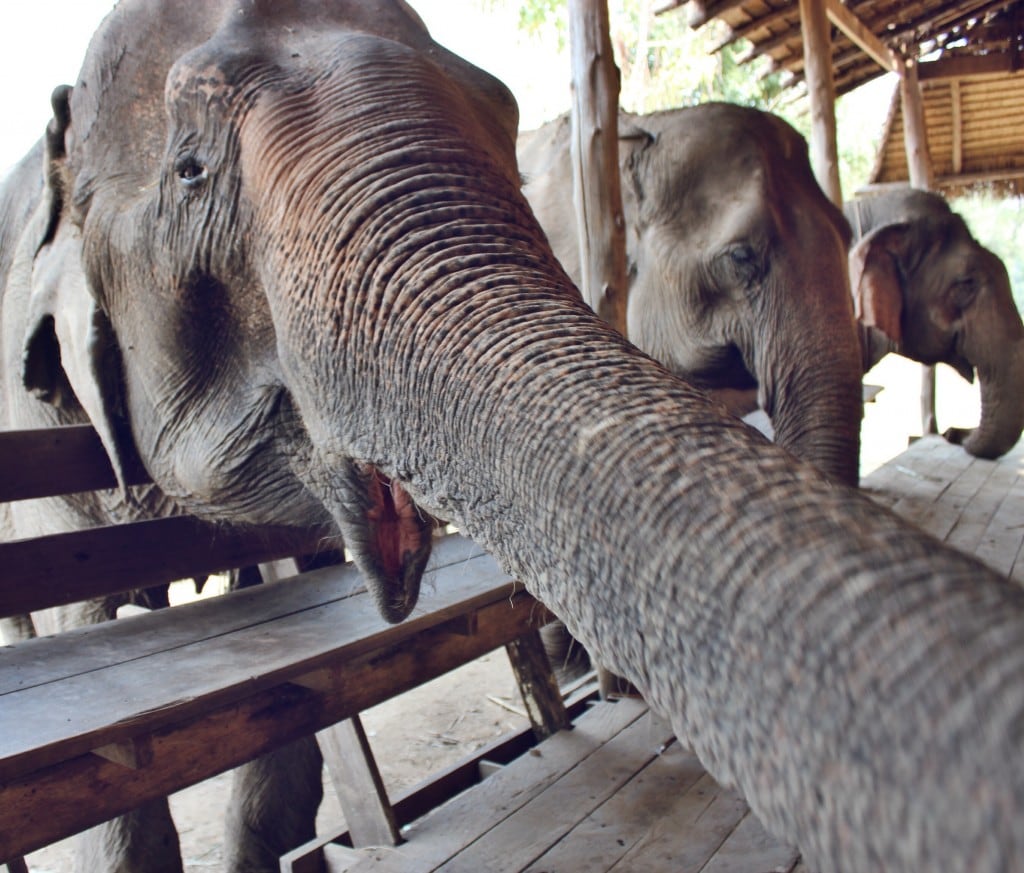 We made sticky rice for the old elephants and then went to the forest to chop banana trees for their afternoon snack. It was just as sweaty and awful as I remembered. There's nothing like hauling around  40 pound, ant infested tree stumps to really validate our career choices as an artist and a musician.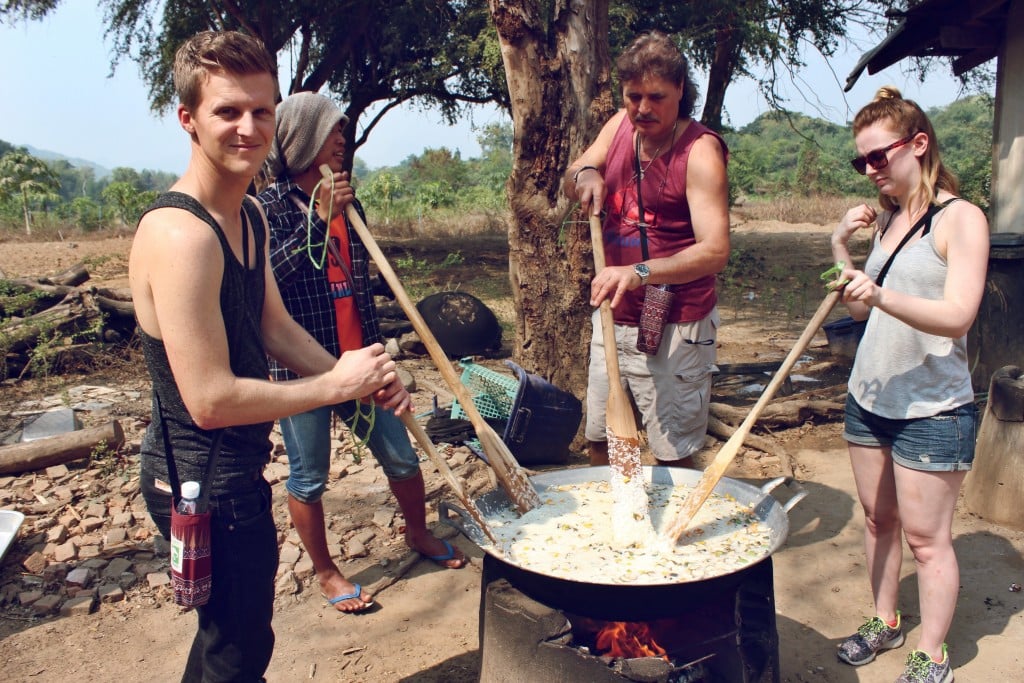 In the afternoon, Nick went swimming with Somboon and we played with the Ellies a little more before heading back to our hostel. I'm really glad I got the chance to reunite with these gentle giants whom I fell head over heels for last year. I wish more people could get the chance to interact with them on this level.