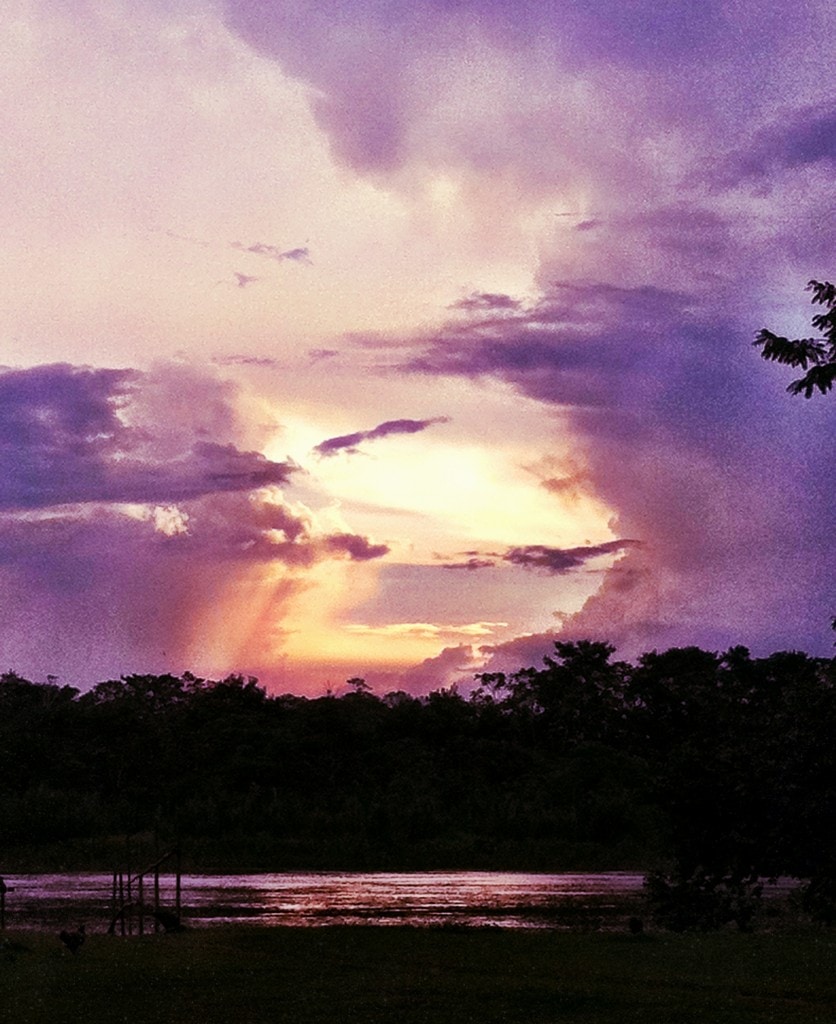 When the sun starts to make its descent in the Amazon, hundreds of dragonflies begin to dance. With a swirled, periwinkle and tangerine sky as their backdrop, they sway back and forth giving their last adieus to the setting sun.
Last night was special. The day had been hot so there were no mosquitoes out; we were playing with Antony on the river banks while the island boys kicked around a soccer ball. Davidson spotted a dolphin several feet out and yelled for me, he knew I'd been dying to see one. We stood on the dock and watched as two river dolphins swam peacefully up the river, their pink skin disappearing in the reflection of the pastel sky on the water.
I was not leaving Peru without seeing a pink river dolphin. Davidson said it was muy suerte (lucky) that we were able to see it tonight. They are very endangered and apparently are not seen often of the banks of Monkey Island.
The sunsets are better here..