The LA Metro is an interesting place. One day you sit next to a business man who decides to clip his toenails. The next, you cautiously watch the homeless man across from you sharpen his knife. And every once in awhile you find yourself as the only person on the subway wearing pants.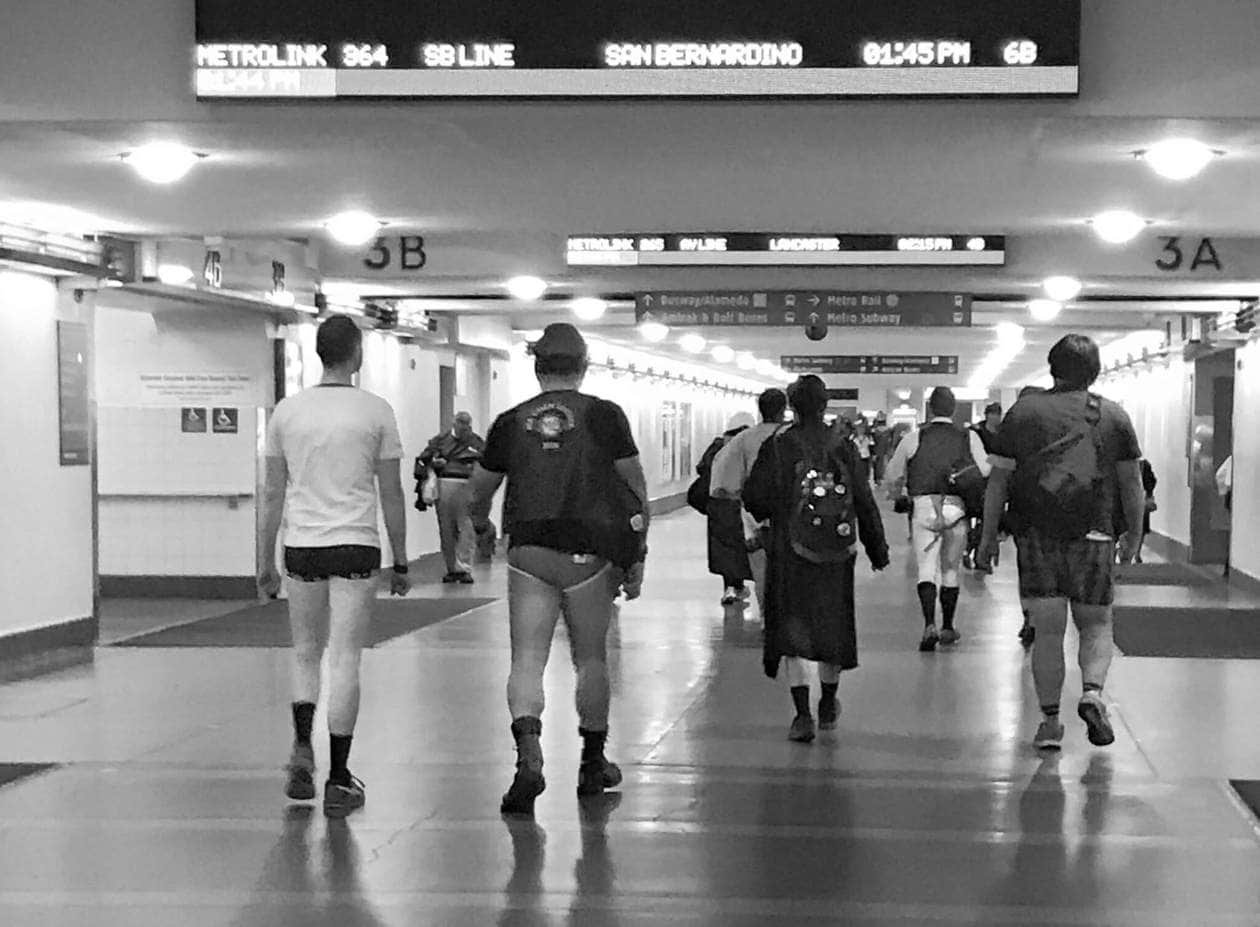 Yesterday was the 9th annual No Pants Subway Ride in Los Angeles. Participants are split up into 6 groups, all riding the metro, sans pants, at different times between 1pm and 3pm. They meet their ride captain at Union Station and travel together to the final destination in Santa Monica at Tongva Park.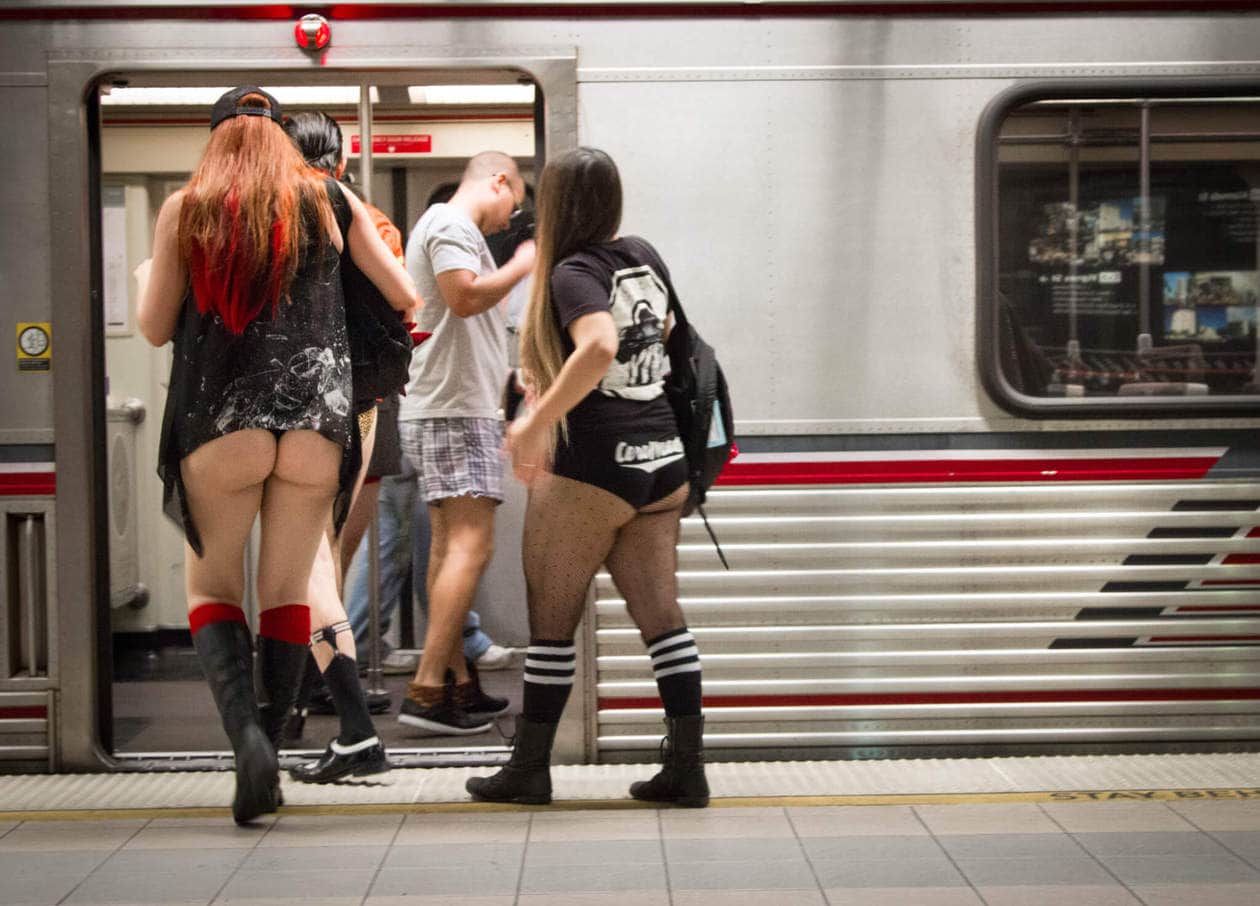 Riders are encouraged to spread out as much as possible and act nonchalant about the activity. If anyone asks why they aren't wearing pants, they casually respond with "I forgot them."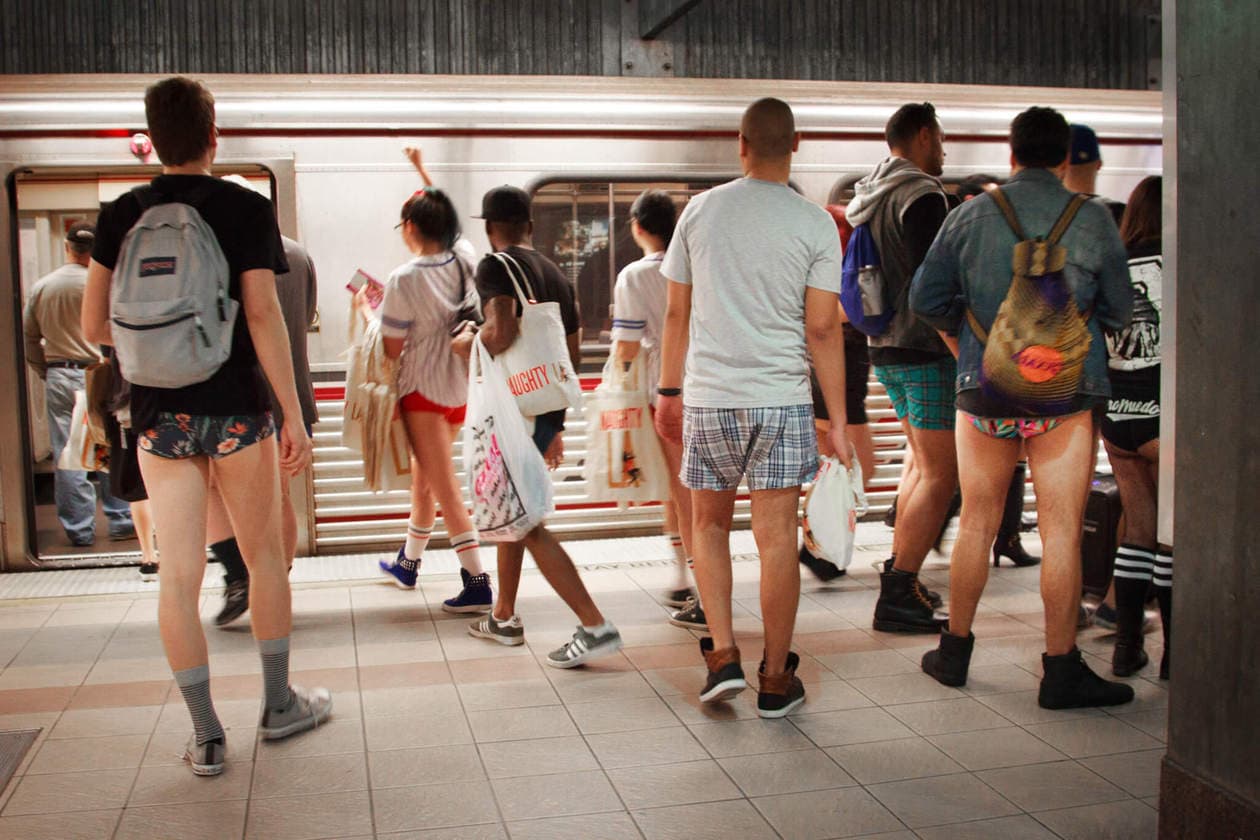 Nick and I met up with the last traveling group at Union Station, and followed along on their mission (creepy?). We left our pants on though which unfortunately made us outsiders. As we waited on the platform, a nearby group's boom box blasted "Celebration." We decided to ride with them.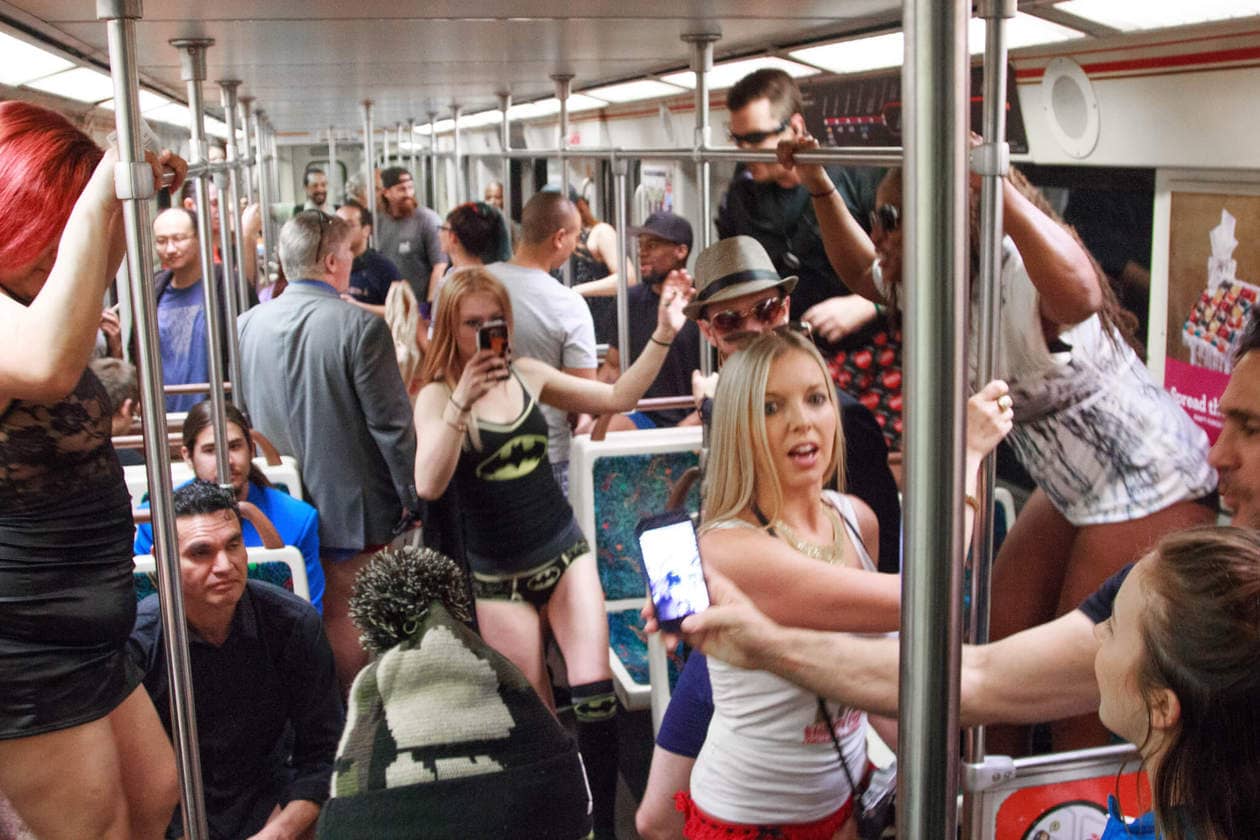 The best part of watching the No Pants Subway Ride from the sidelines were the reactions of the regular commuters. Granted, a large majority of people didn't even blink an eye. It is LA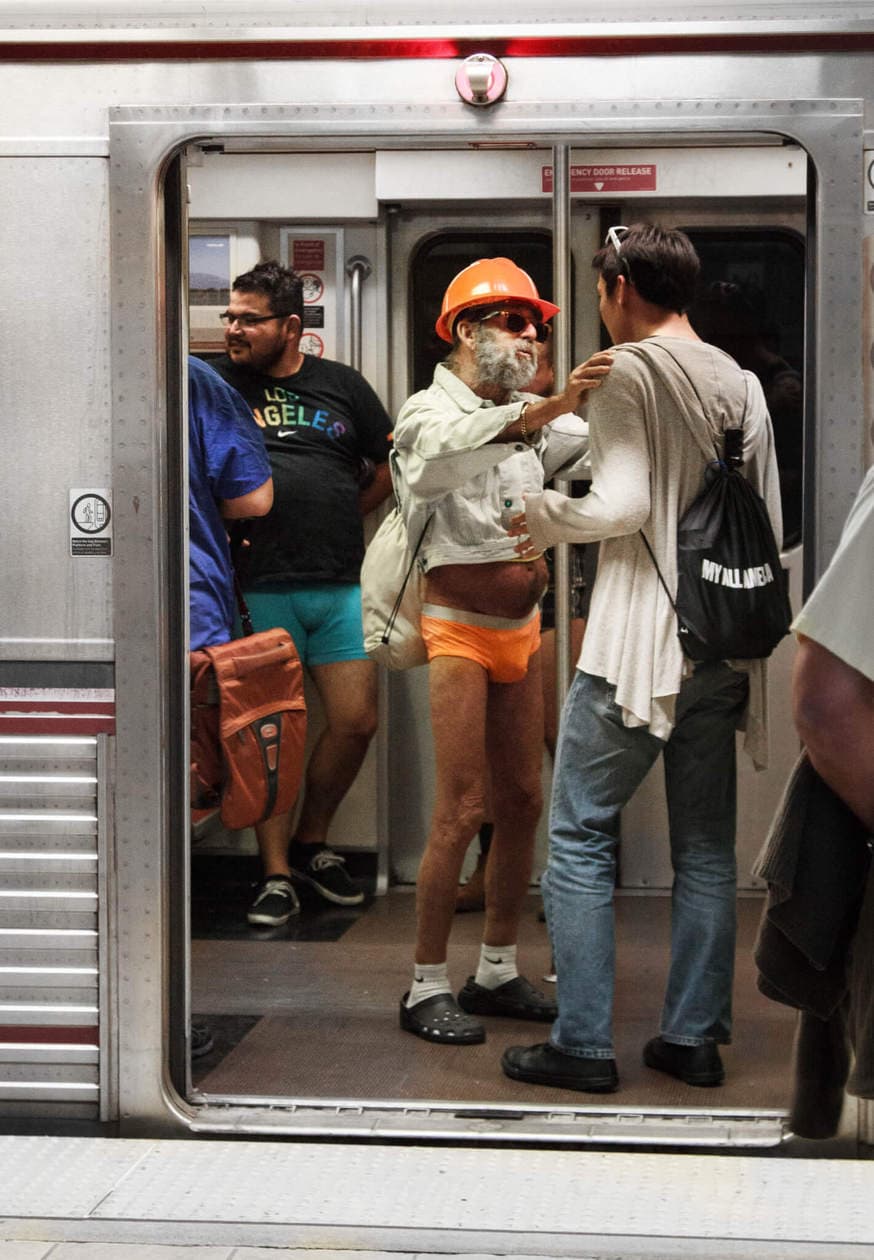 The rest looked shocked and confused. I definitely saw two women run in the opposite direction with a look of horror on their face. One guy was so upset, he eventually convinced himself that he was the crazy one. He asked an entire car why they weren't wearing pants and everyone remained silent just staring back at him. He began to scream. "Why aren't you people answering me!? It's like I'm the only one seeing something different… WHAT IS GOING ON?"
A elderly man in a neon orange hard hat and matching banana hammock tried to calm him down but it only sent him into hysterics. This was the highlight of my day.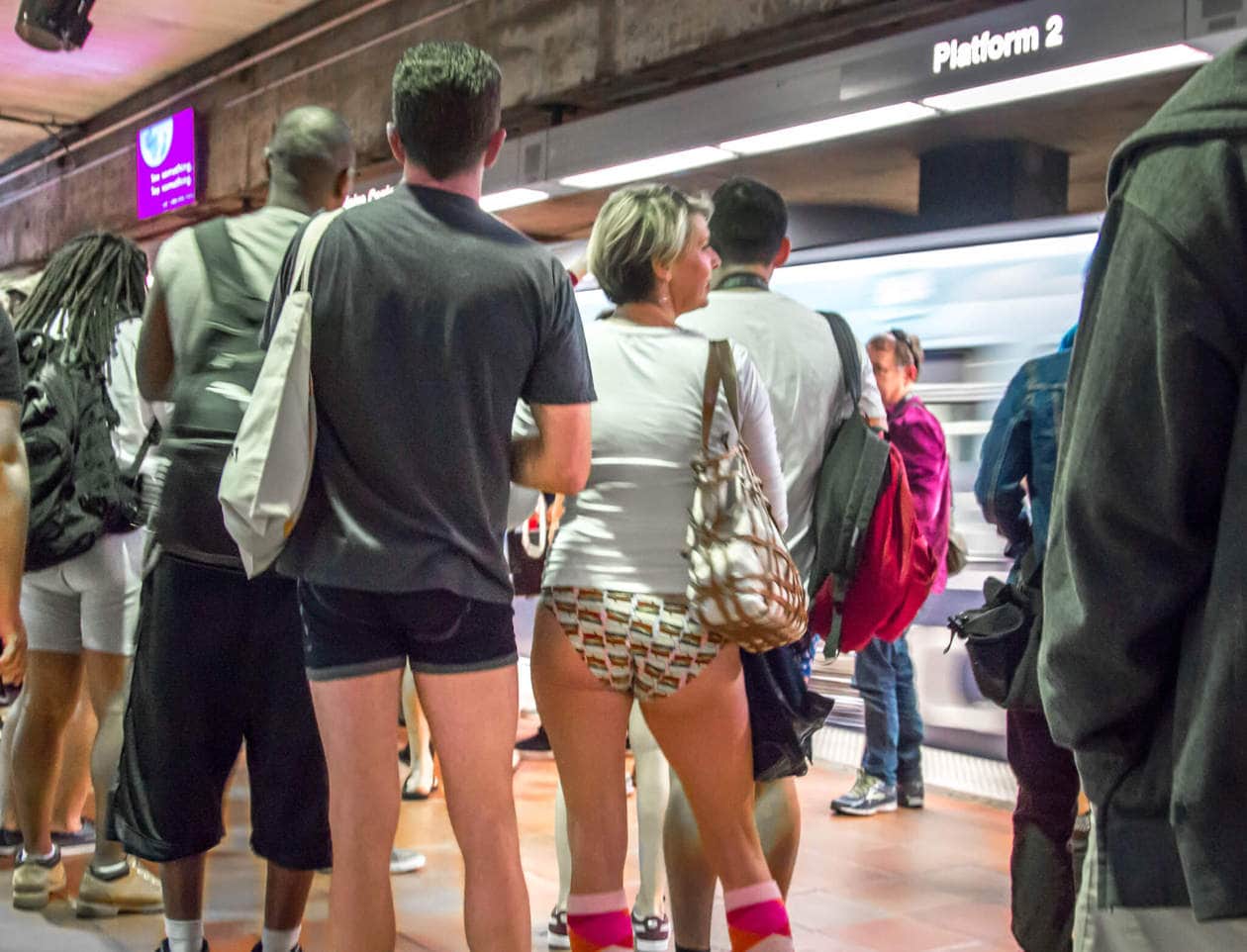 For the most though, people found the pantsless partiers to be amusing and I even overheard a women whisper to her friend "if I was 25 years younger, I'd be up on that pole too."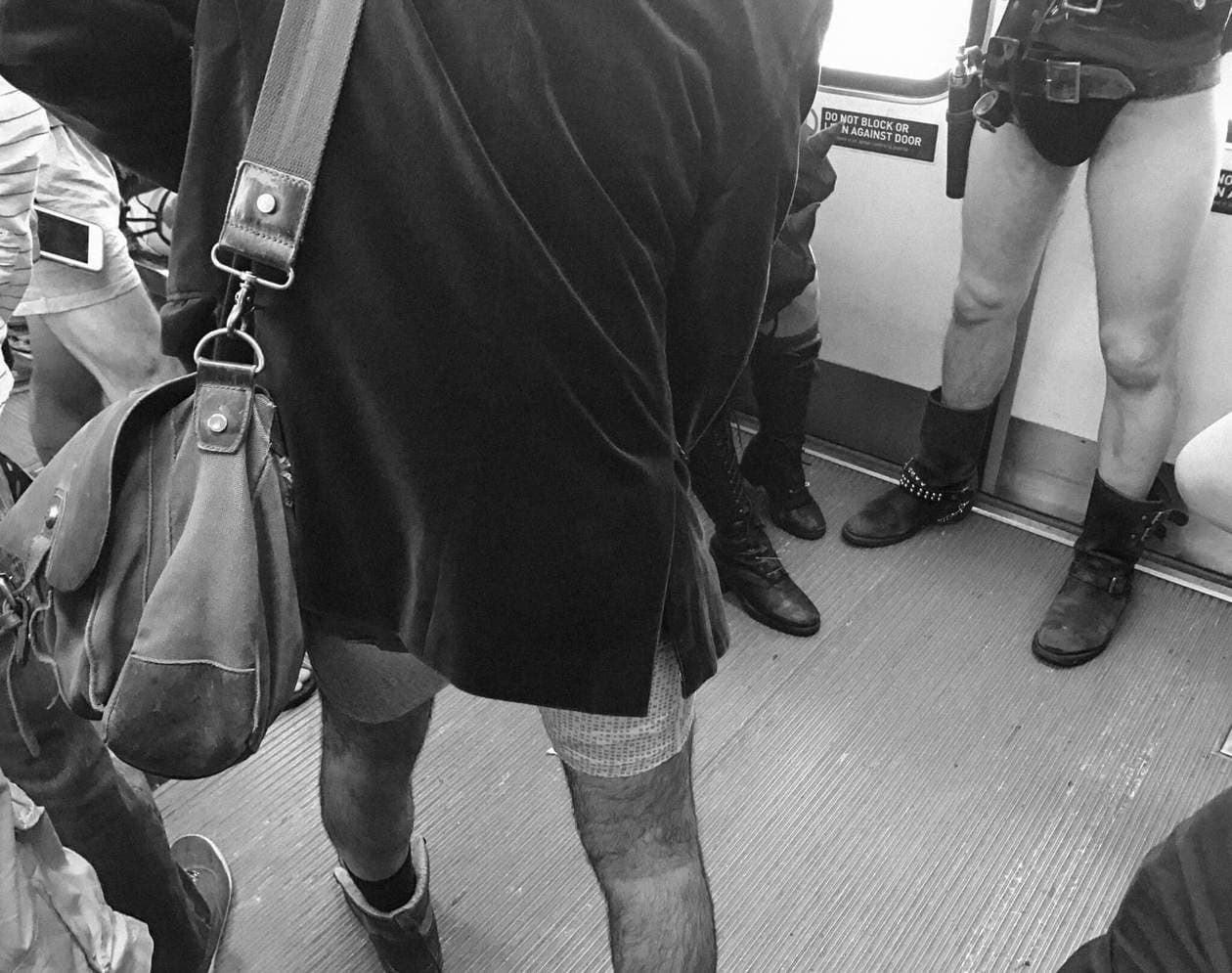 The No Pants Subway Ride was a blast and I kept my pants on. I can't imagine what new levels of fun I could've reached without them. Maybe next year.