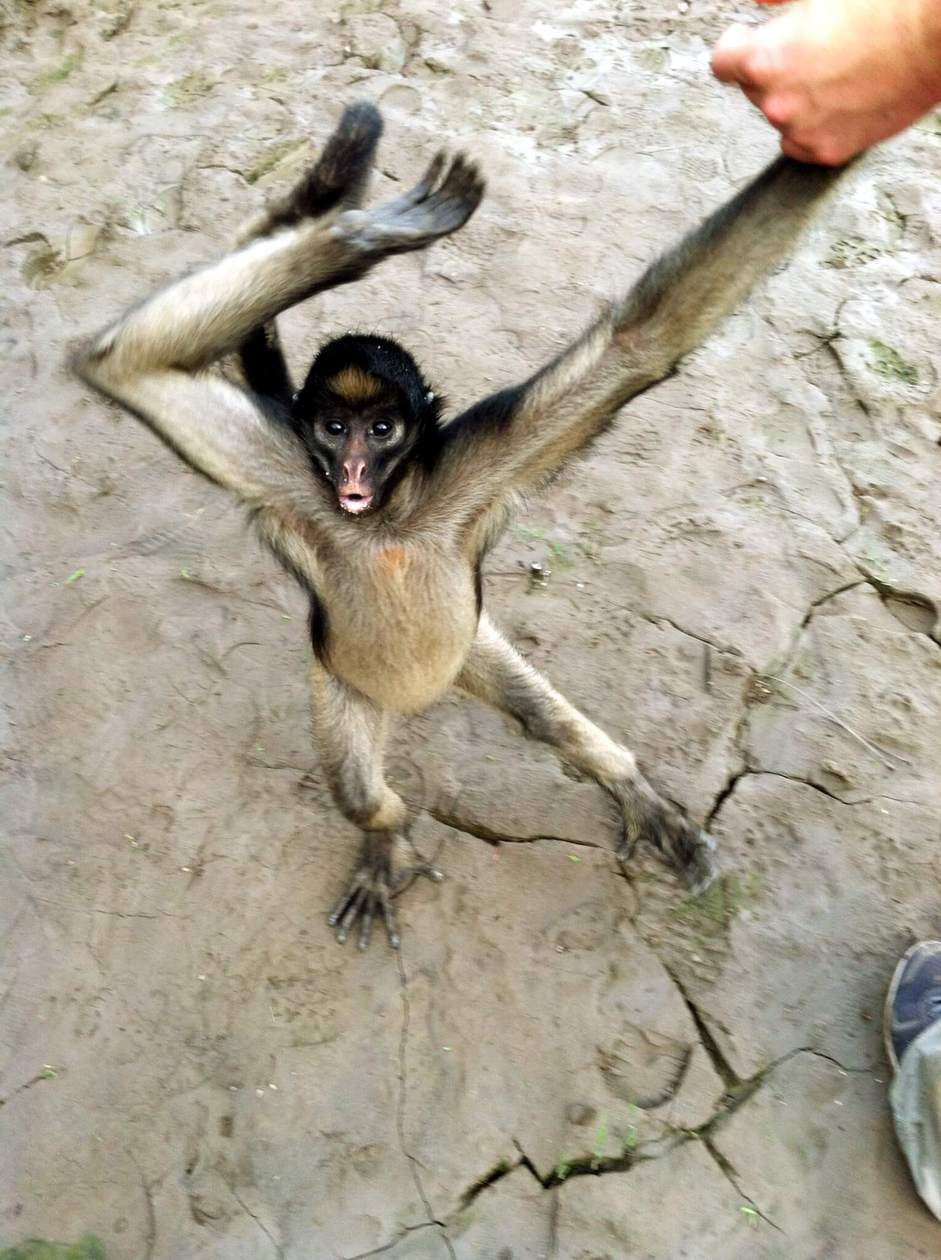 Carina is the island's newest rescue and she has an amazing donation story! For the first two years of her life she lived with a family in Iquitos as an illegal pet, tied up at her waist. Her owner saw the Al Sexto Dia news report on La Isla De Los Monos several months ago and realized that the island might be better for her. Gilberto visited the man 4 times before he made his decision, but finally he agreed to hand Carina off to the rescue center!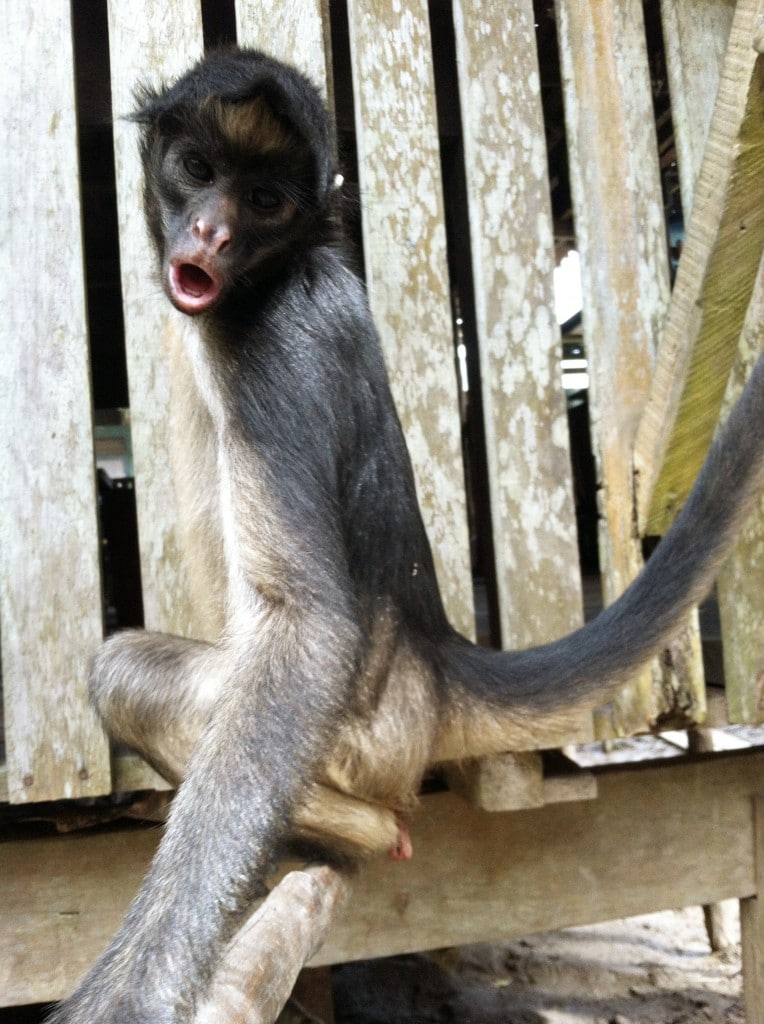 Carina is not used to living outside or playing with other monkeys so she sits on top of the house all day looking in. She's very sweet but has some pretty bad anxiety. She wants to be around us but constantly screams and moves around, acting very unsettled. Carina will reach her hand out to you but if you grab it to tight or touch her when she's not looking, she freaks out and flails her arms in the air screaming and backing up, often hitting things and falling over. We've learned that she was punished regularly so she's naturally very untrusting.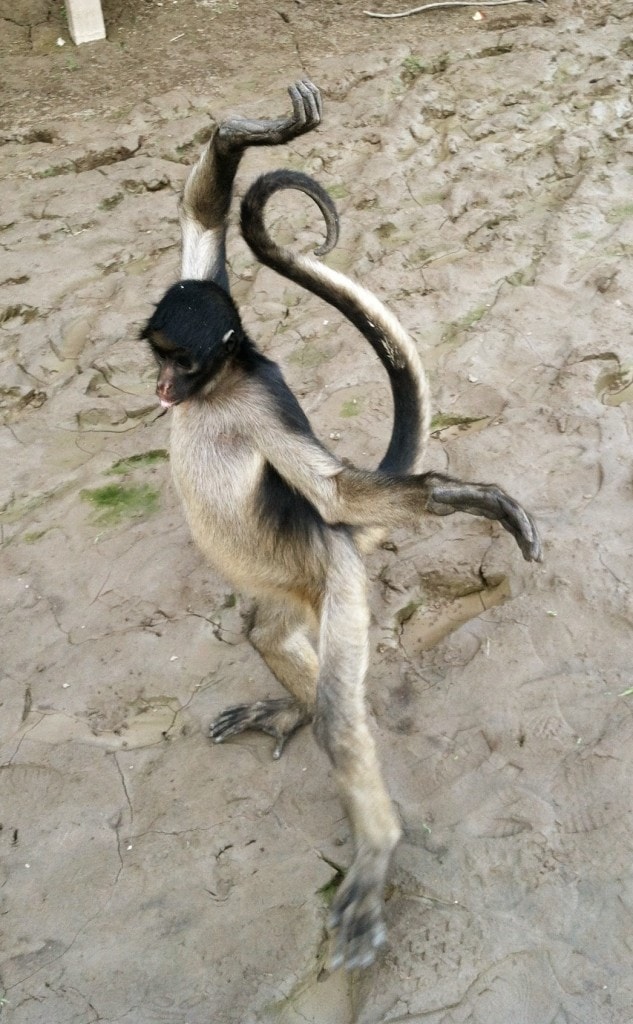 Carina is too shy to play with the other monkeys on the island and when Antony comes near, she runs away. Hopefully the two will hit it off eventually as they would be ideal to release together.