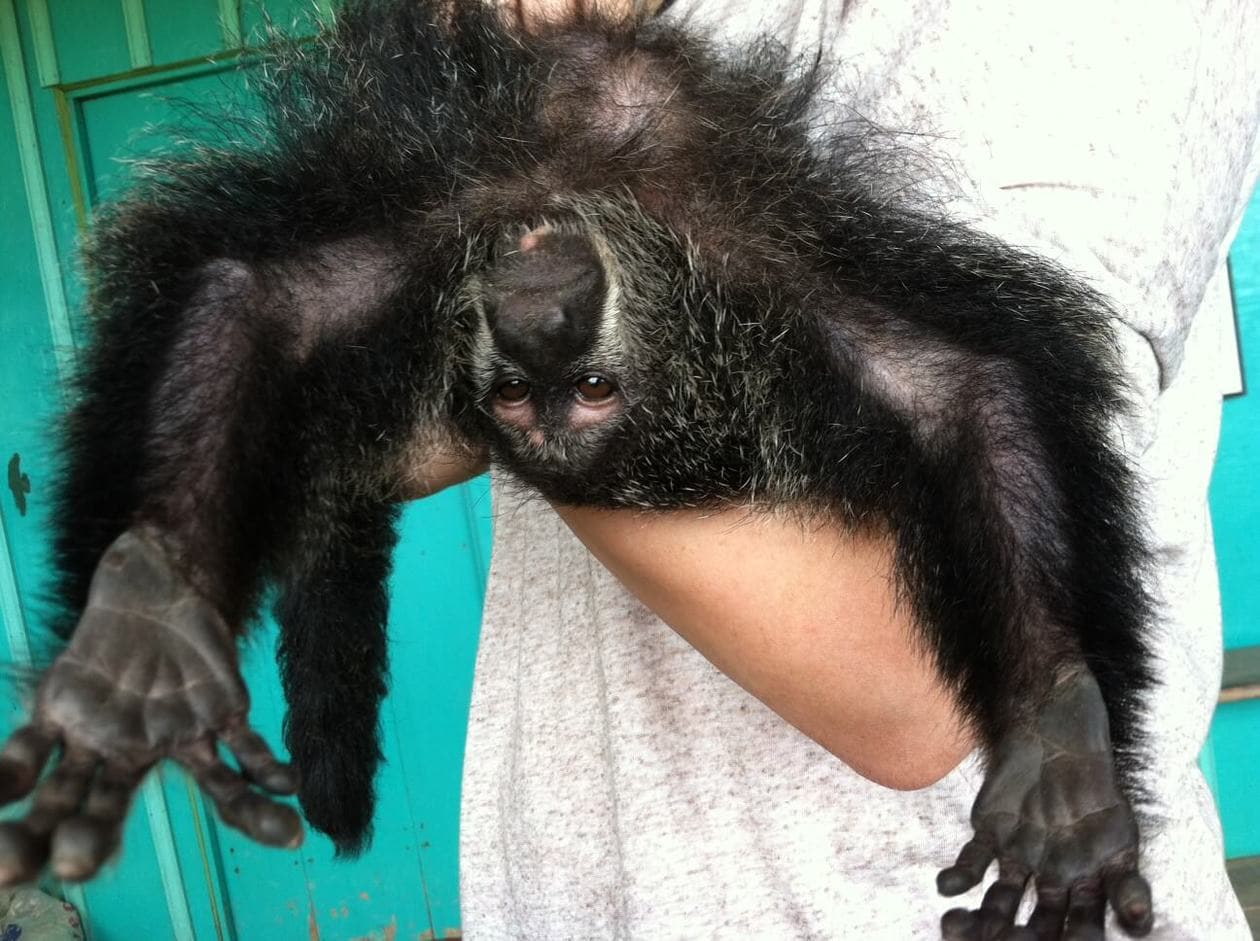 When I boarded my plane home in January, I knew that I was leaving the island as I knew it at that moment, forever. Fast forward three short months and already so much has changed. The babies we helped raise are completely different monkeys now. Some for the better, and one unfortunately for the worse.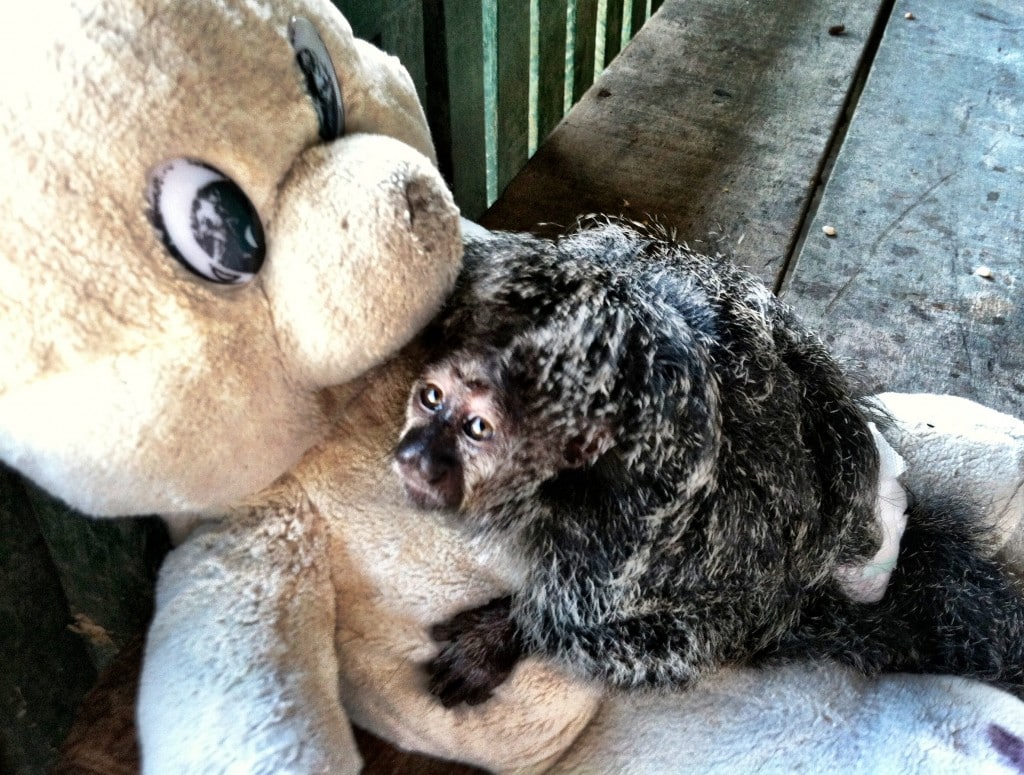 Melita
One of my favorite babies on the island, the monk saki, is old enough to play on her own! Before, we were unable to walk away from her without her shrieking and dropping to the ground. Today, she plays by herself and has even graduated from sleeping with Gilberto to sleeping in the rafters by herself. She still likes to be held and loves attention but I love seeing how independent she has become. Gilberto takes her outside to play in the trees every morning to get her used to playing outside.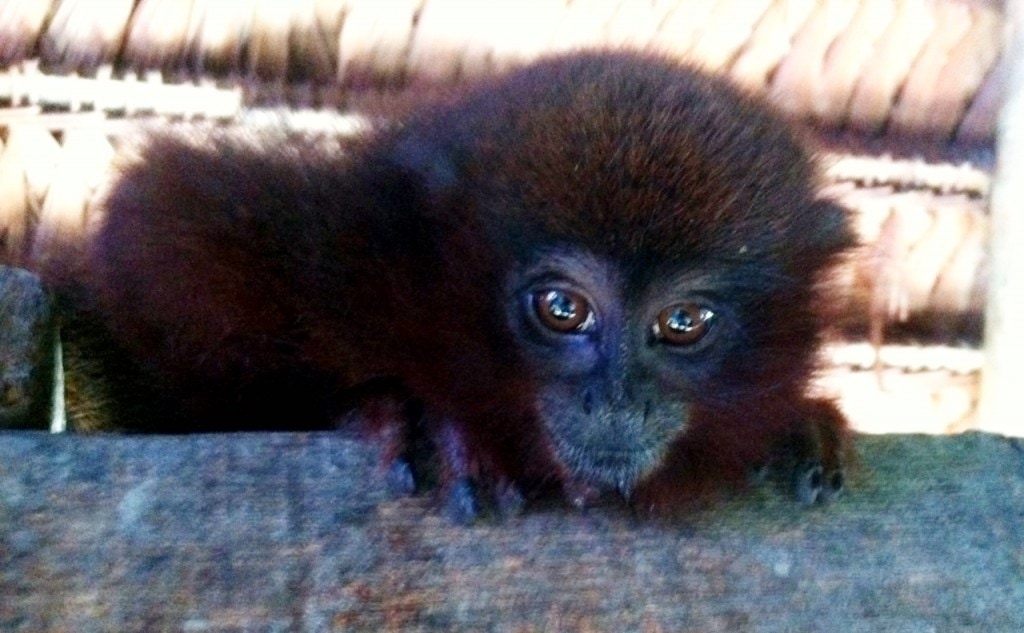 Jamito
Jamito, the lonely baby titi who was donated to the island while we were here, now roams free in the jungle! The other titis on the island accepted him into their family and Jamito now lives with them in the trees. We still see him sneaking into the kitchen every once in awhile to steal some food but he is essentially wild again.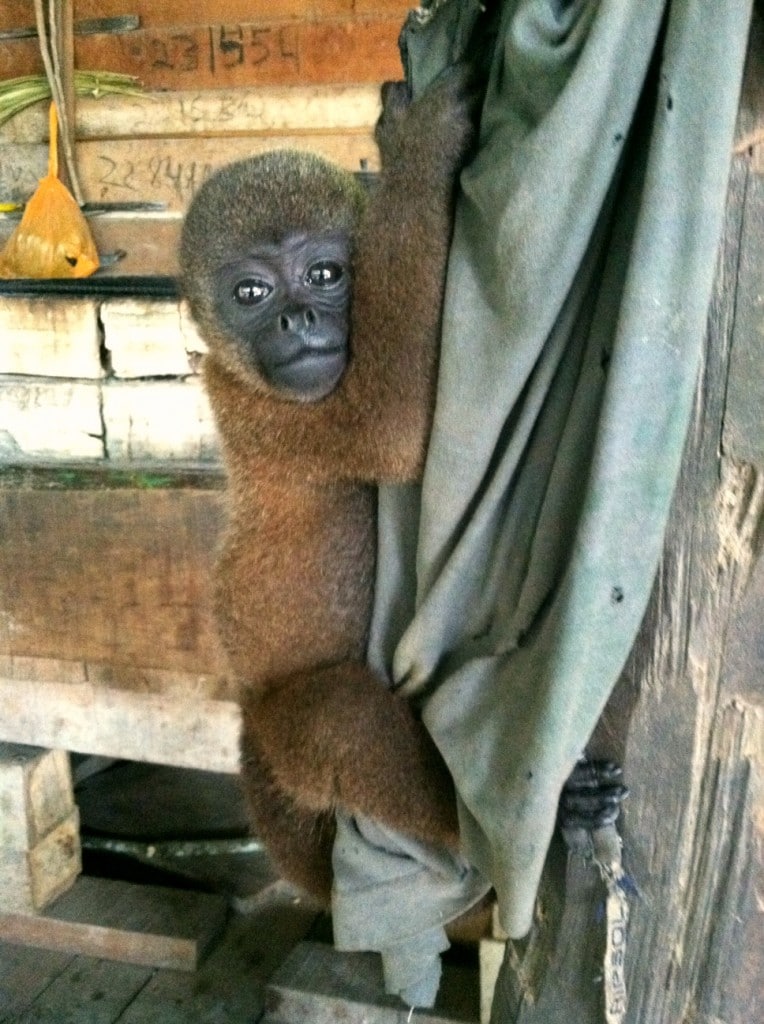 Neeko
I  am the most sad about Neeko, the baby woolly who we rescued in the market and nursed back to health earlier this year. Today, his hours consist of sitting in the kitchen and bouncing on a nasty, old t-shirt that hangs on a wooden post. He is very wary of new people and hasn't come near us for several days. He doesn't seem to want any interaction at all and will only engage when you have food. We recently moved his shirt and he followed it around and rolled around on it for several hours. He's displaying very strange behavior for a baby woolly of his age. We are going to work on getting him detached from the shirt but it's going to take time.