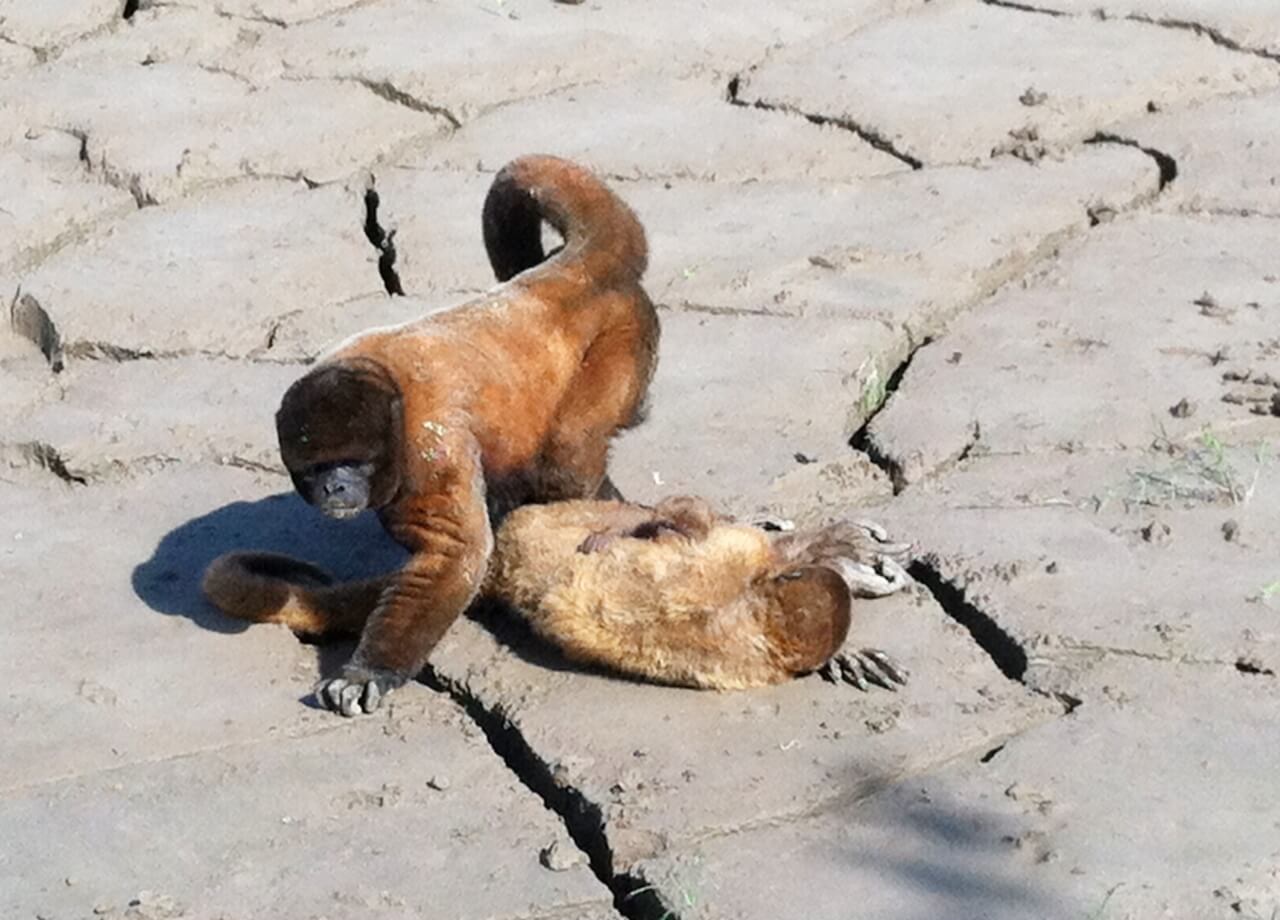 This site receives a small commission for purchases made via affiliate links.
The night before we arrived in Iquitos, Flaca gave birth to her baby! For the first few days after it was born, we were unable to get close enough to see it because Martin (the father) has been doing a great job protecting her. As time has passed, he's become a little more lenient with the visiting hours and we've been able to catch a glimpse of the baby a few times! It's the tiniest little monkey you've ever seen.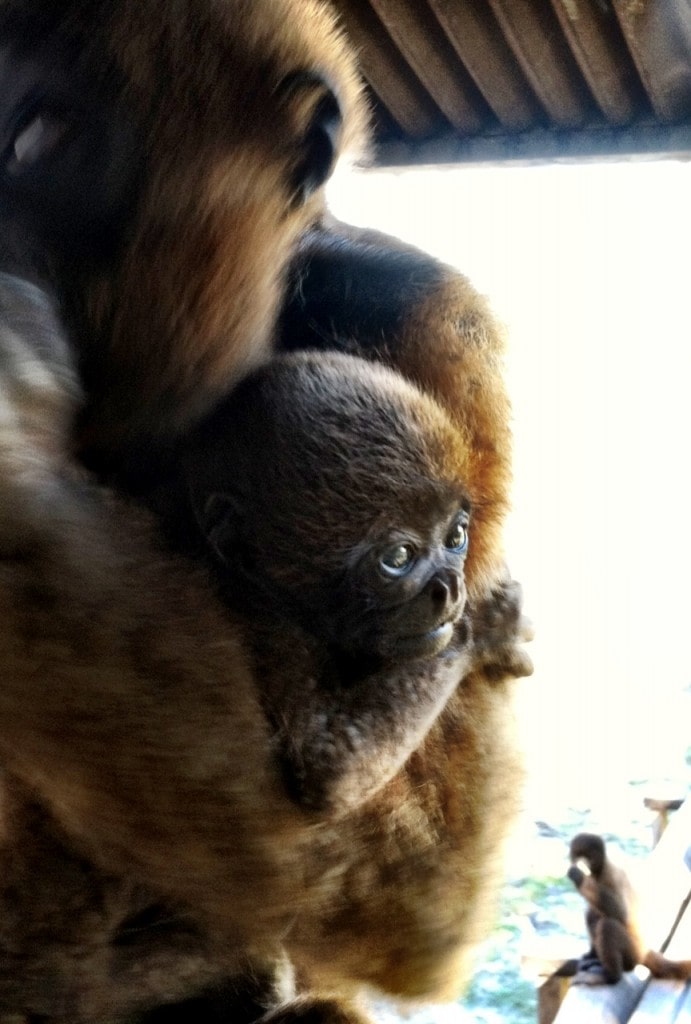 Flaca is a really good mom. She's very careful with the baby and stays off by herself nursing and caring for it. The other monkeys are very curious especially Antony who sits 5 feet away from her and stares at it all day.