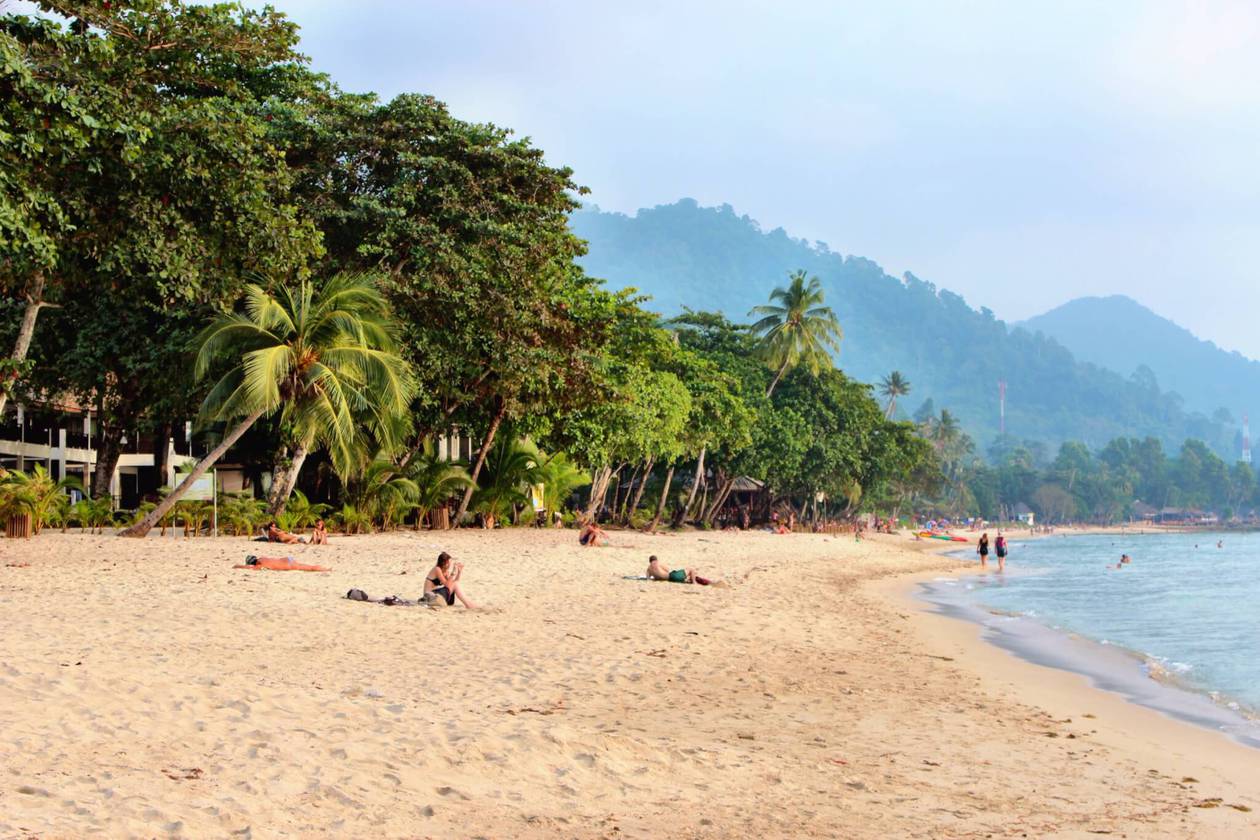 We chose Koh Chang as the last destination of our trip because it's semi-close to Bangkok and we read that it is one of the last cheap Thai islands. Spending the past few days here has been a perfect last chapter to our adventure.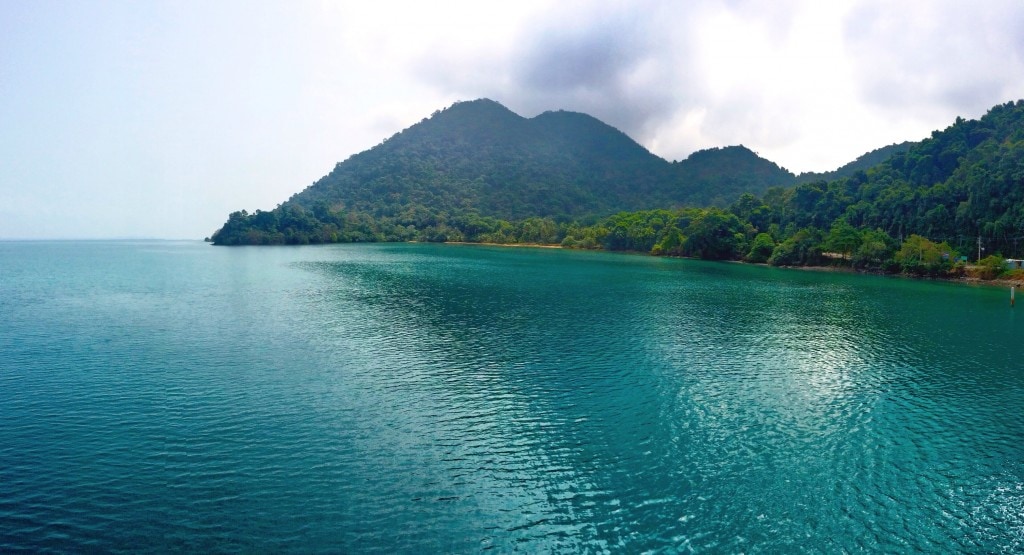 I'm not a huge fan of beach destinations because I feel like they're all pretty similar to one another, but Koh Chang is a perfect blend of jungles, beaches and hippies.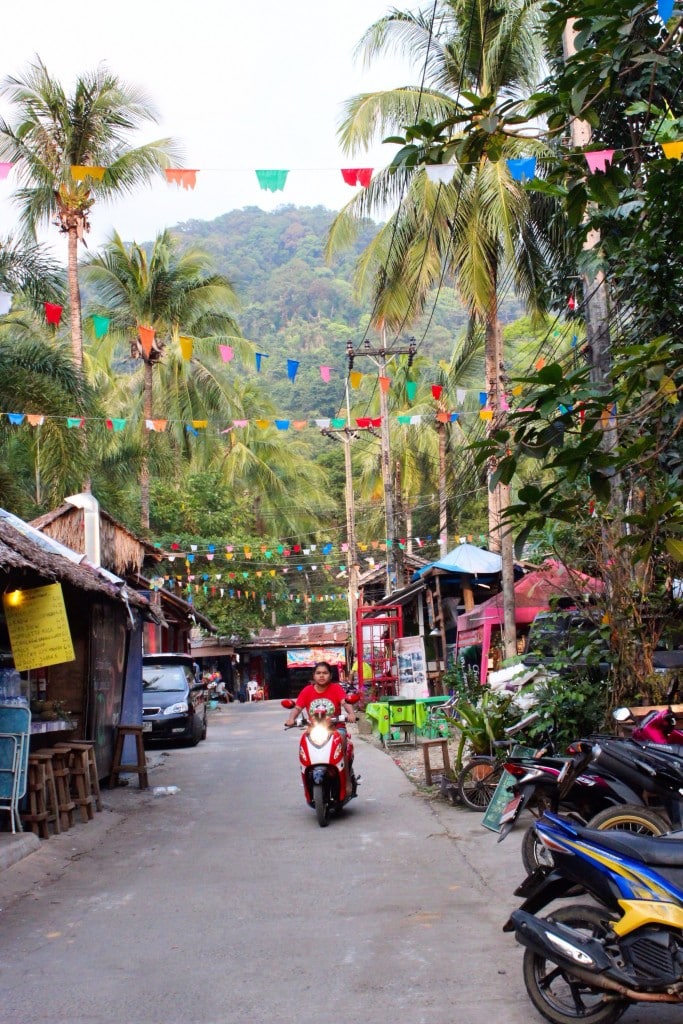 We left Cliff Cottage on Tuesday, and moved onward to Lonely Beach where there's a little more action. It's such an interesting town! You can't really tell who's passing through and who's been living here since the 60's. The people are tanned, tattooed and free.
Lonely Beach is a backpackers dream. They have free movie nights, free BBQs and free vodka buckets. While the lodging is a little more expensive than other places in Thailand, it's pretty cheap for the islands. We decided to up the anty and stay at a few midrange hostels since we're at the tail-end of our trip and this diva demanded air con. It's ridiculously humid here (it beats the Amazon rainforest!) which makes the heat a little hard to deal with at times. We stayed at the Exotic Bungalows which was really nice and super clean, and are currently at Lonely Beach Resort, which is kind of nice but not so clean.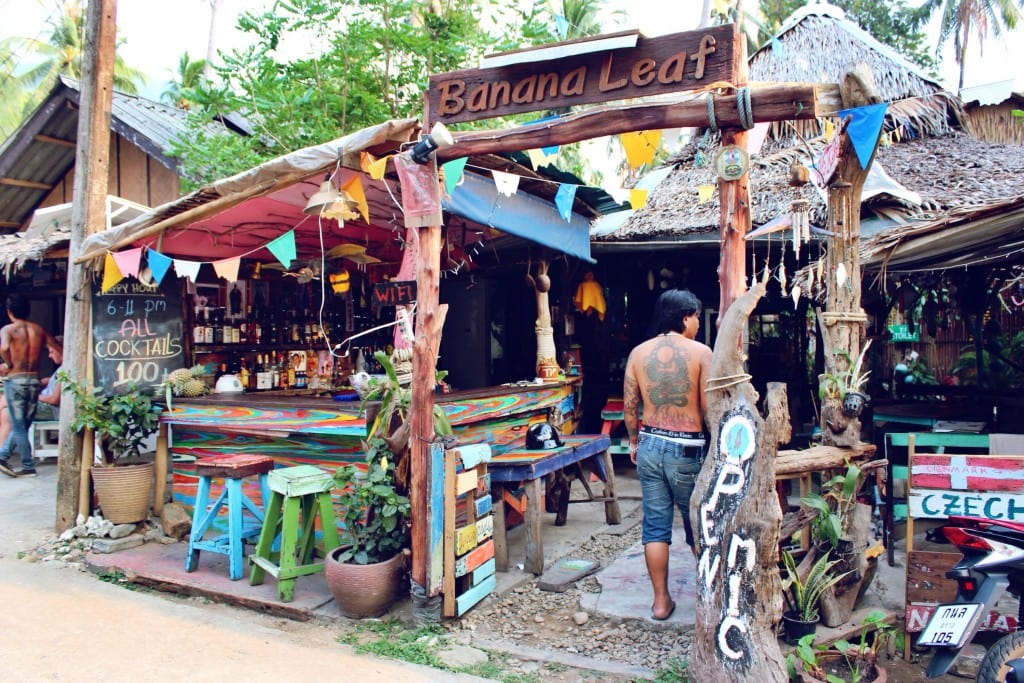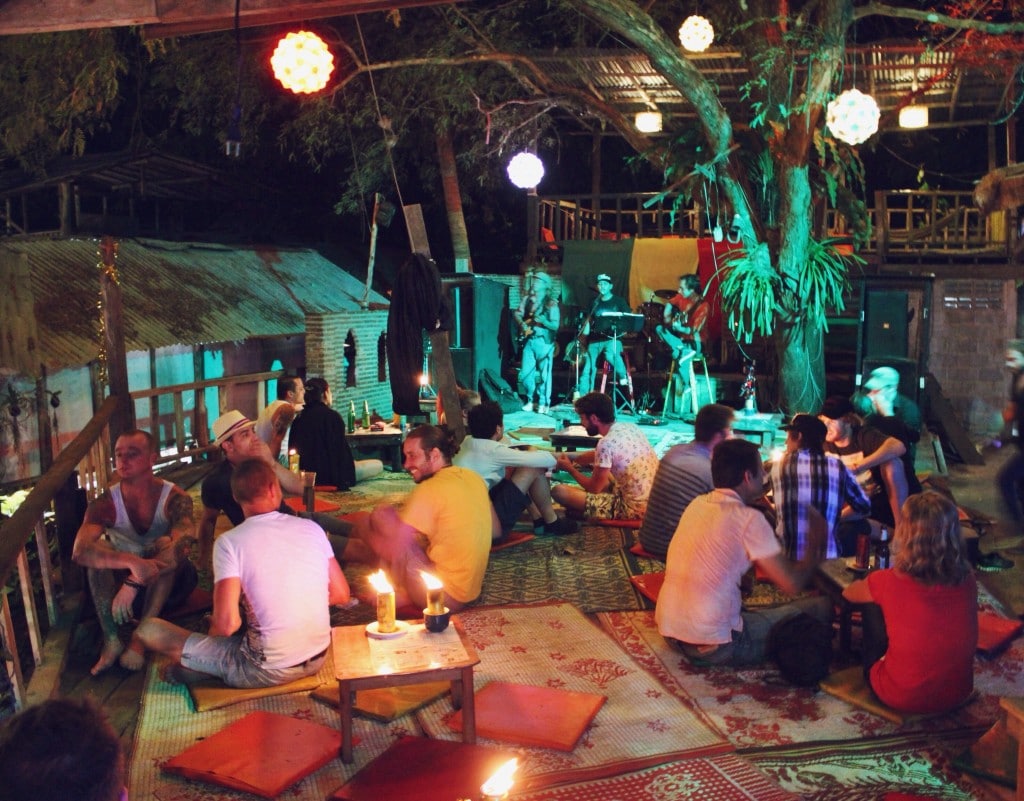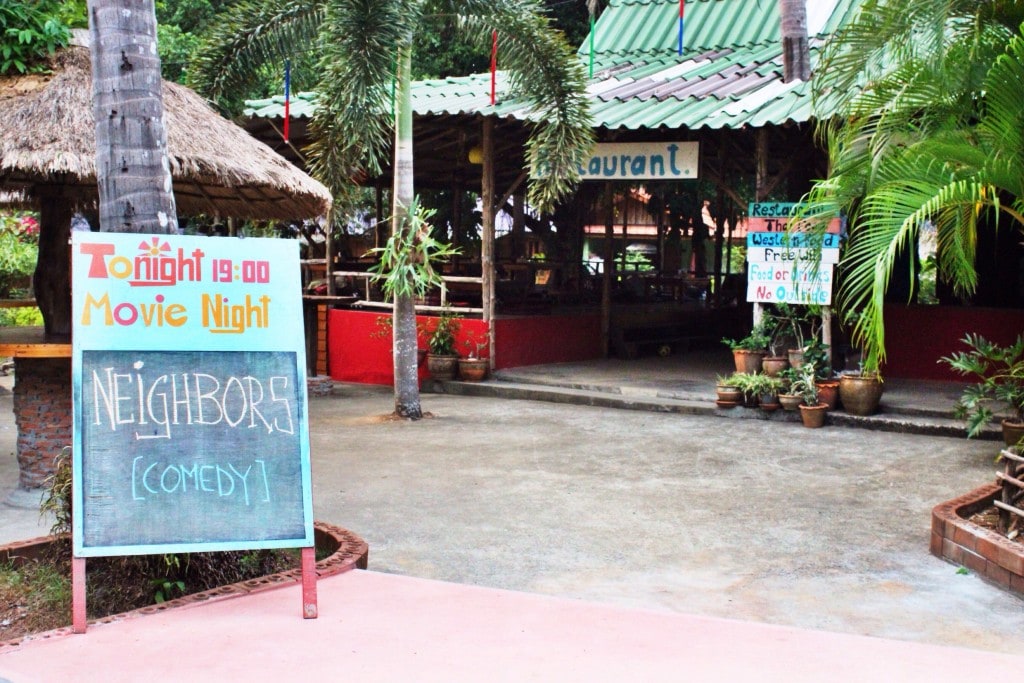 During the day we sit on the beach and do some incredible people watching. Topless girls frolicking in the waves, old white guys strutting around with their rented Thai girlfriends and yesterday, the speedboat driver with his handmade "Snorkel Tour" sign threw back 6 large beers right before taking a family out into the open ocean.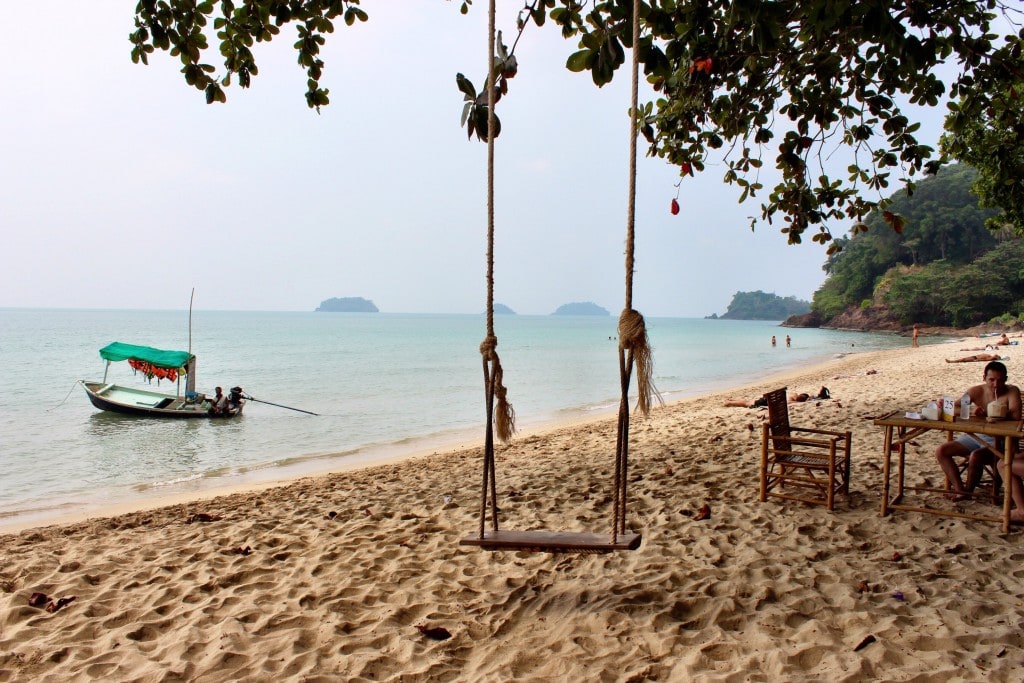 Lonely Beach is one of my favorite beaches I've ever been to. The jungle cascades all the way down to meet to the sea and there's monkeys in the trees, which always increases my happiness about ten-fold. The beach has no waves but the water is warm and and the sun sets directly on the horizon in front of you. It's been a lovely place to wind down.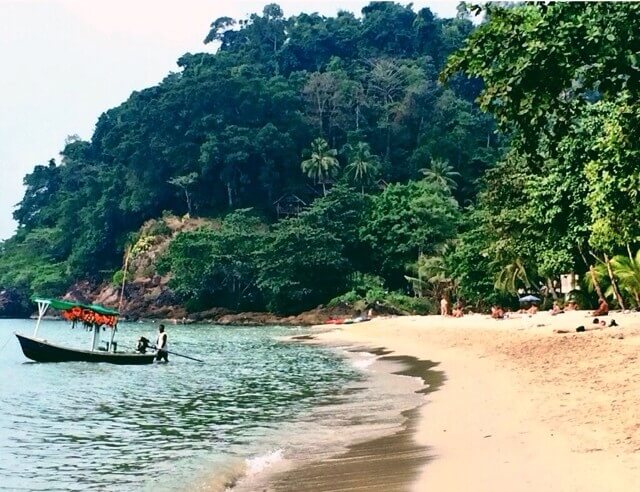 Sidenote: Our Songthaw driver overcharged us at the ferry, so I'm posting the rates for anyone traveling to Koh Chang and wondering how much they can expect to pay.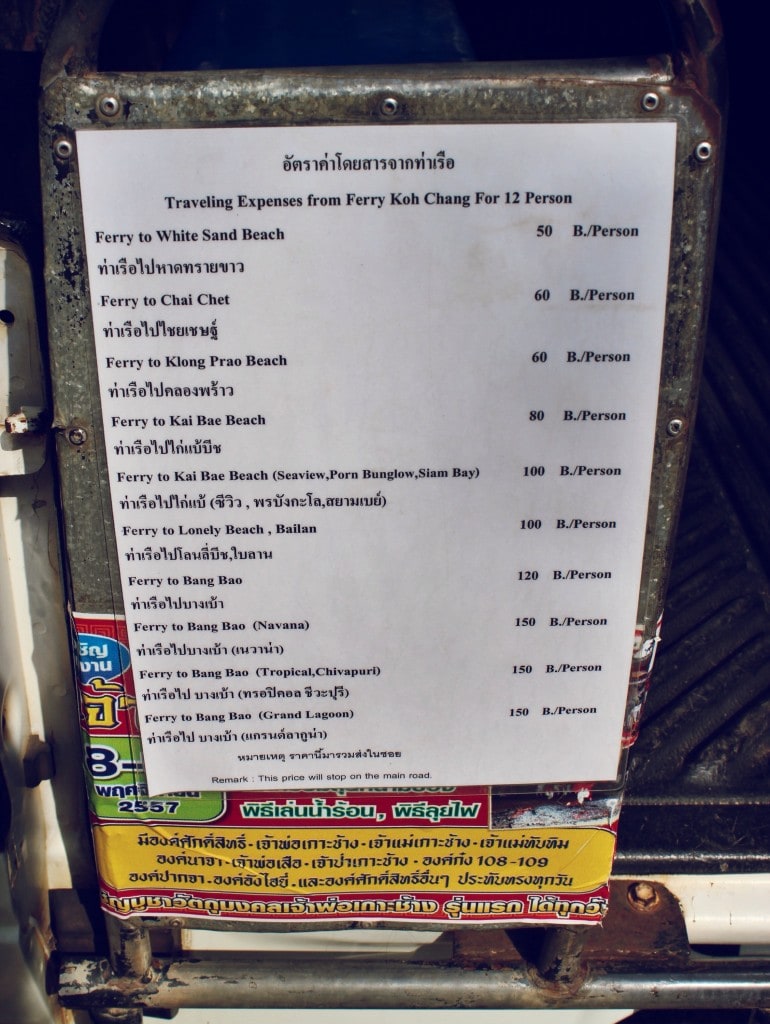 Songthaw/Taxi Prices from Ferry (per person 2015):
Ferry to White Sand Beach 50/bhat
Ferry to Chai Chet 60/bhat
Ferry to Klong Pao Beach 60 bhat
Ferry to Kai Bae 80 bhat
Ferry to Kai Bae Beach (Siam Bay, Seaview) 100 bhat
Ferry to Lonely Beach 100 bhat
Ferry to Bang Bao 120 bhat
Ferry to Bang Bao (Navana) 150 bhat
Ferry to Bang Bao (Tropical, Chivapuri) 150 bhat
Ferry to Bang Bao (Grand Lagoon) 150 bhat