It took us 7 hours, a taxi ride, a bus ride, another taxi, a ferry and one more taxi to reach our hostel in Koh Chang.. but the journey was worth it.
I'm am currently writing from the deck of our tent, on top of a cliff, overlooking this view. It's breathtaking, and Nick gets all the credit for finding this little gem.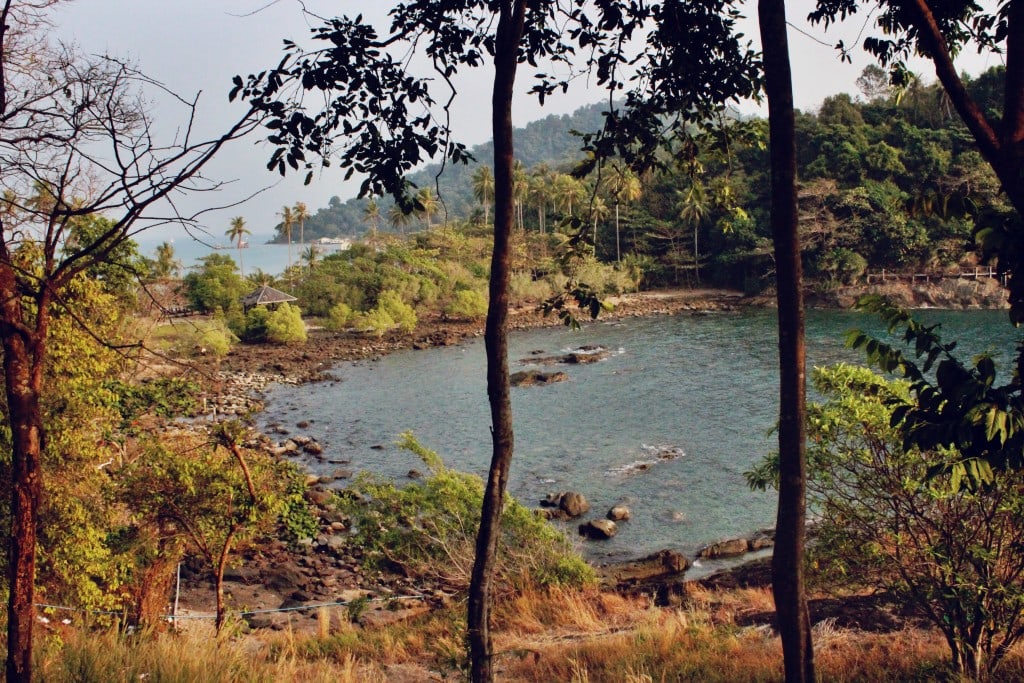 Cliff Cottage is located near the fishing village of Bang Bao. It's a quiet hostel with not much to do except gaze at the view. We are sleeping in a giant tent equipped with a full size mattress, a pop up closet, an ice bucket and an outlet. What more could you ever need?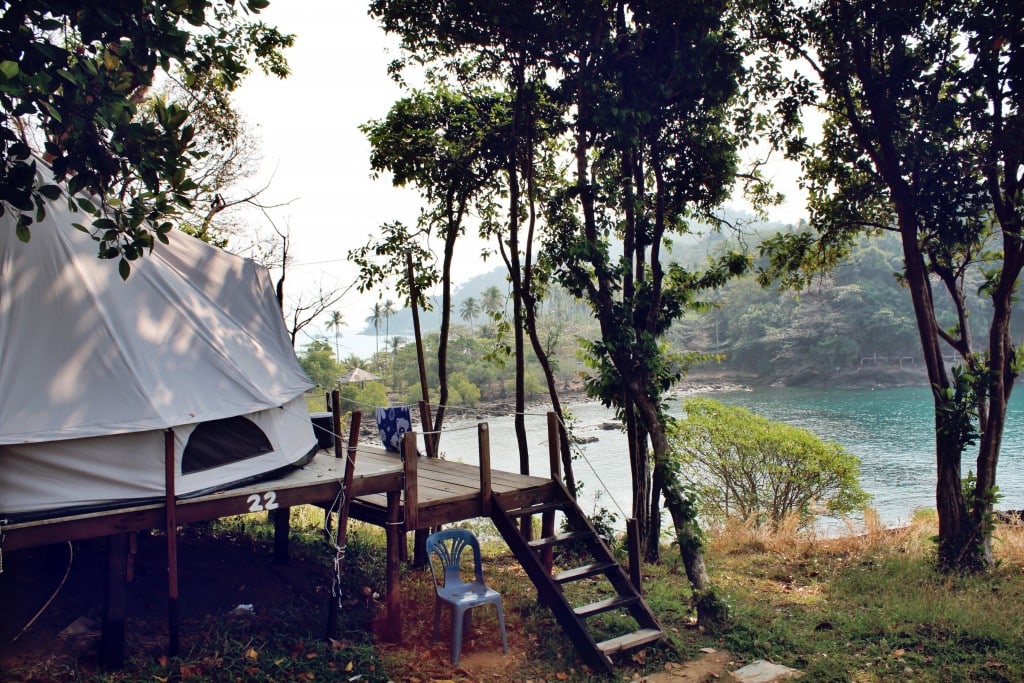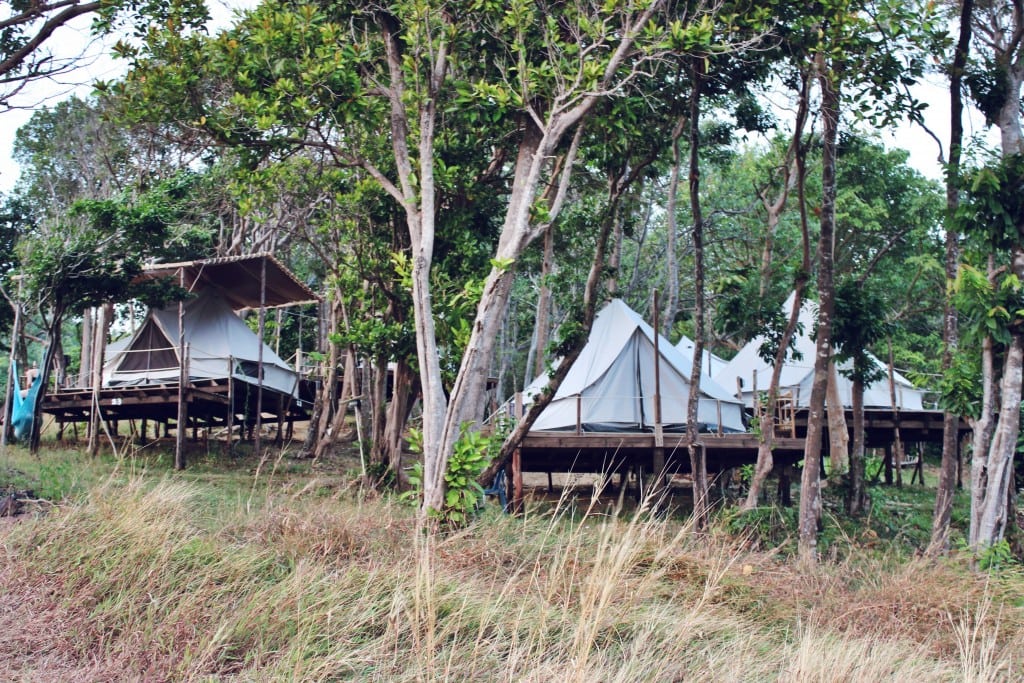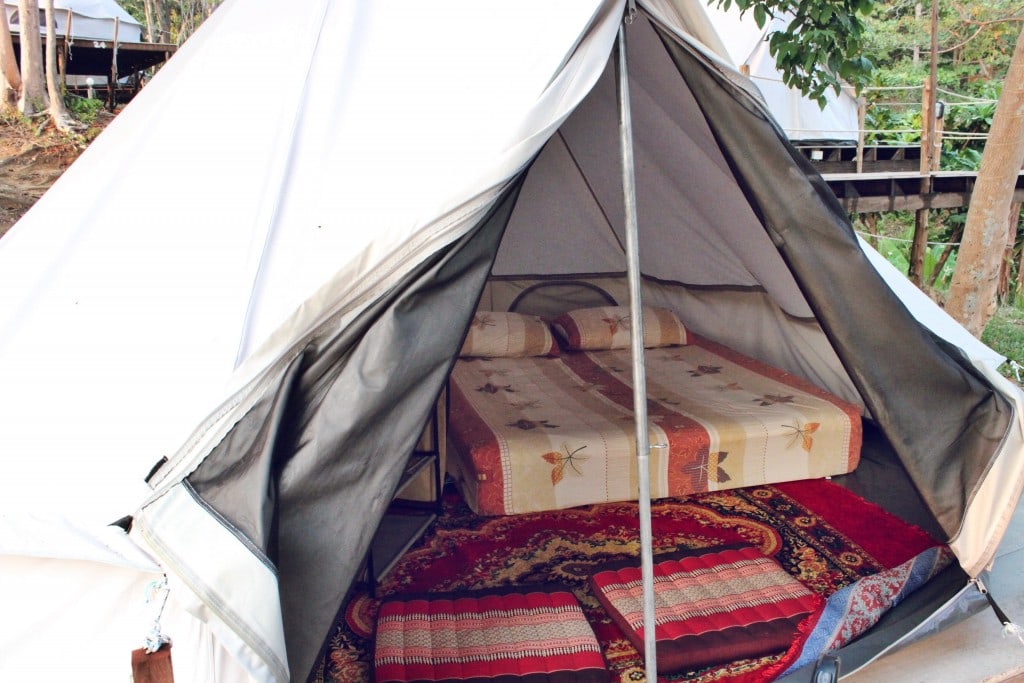 Last night we noticed a bunch of people watching the sunset from a wooden walkway across the inlet so tonight we decided to check it out. After making our way through the jungle, up some stairs and around the cliff, we found ourselves at the end of the path and stumbled up on what appeared to be a mirage. A man standing behind a table serving drinks! He didn't seem to be working for any of the hotels nearby so we think he might just set up there at night.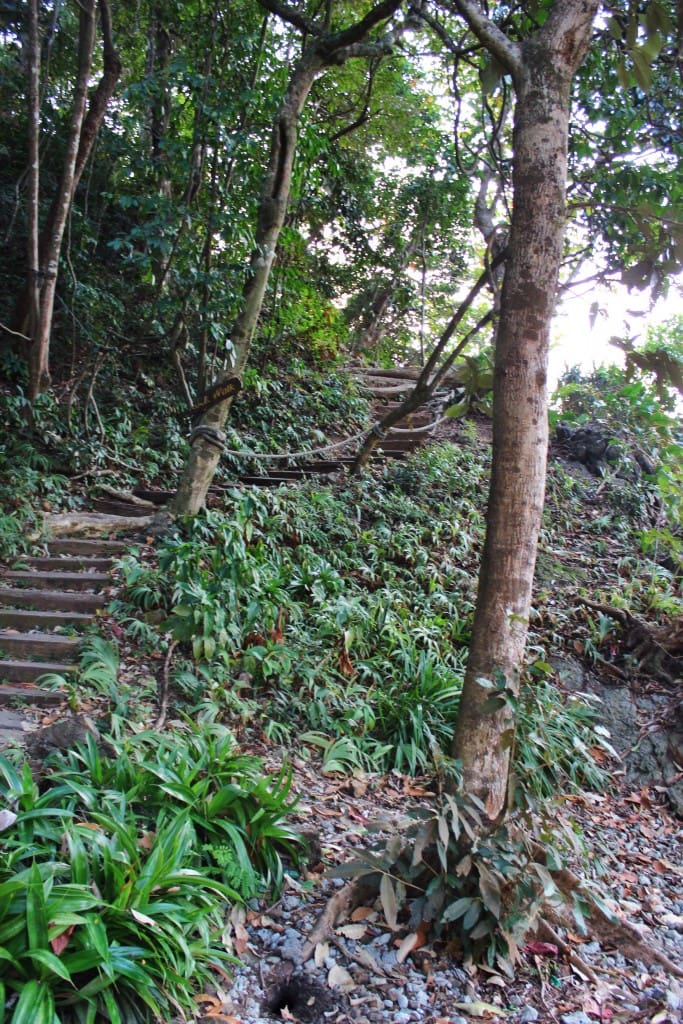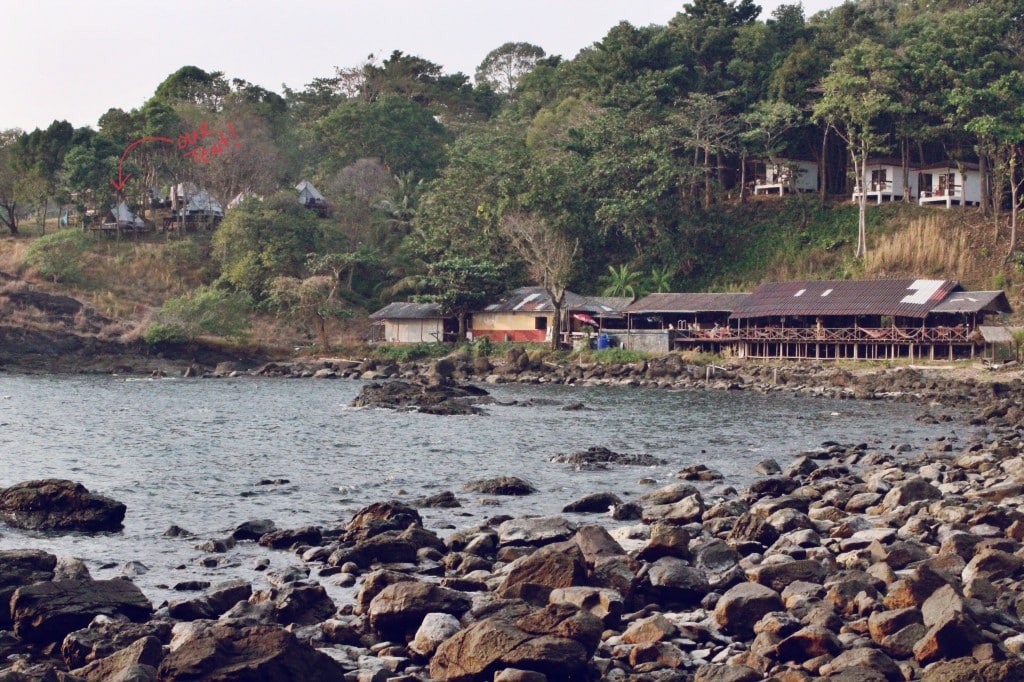 The drinks were a little more expensive than we've been used to, but we couldn't pass up this opportunity. We grabbed ourselves a few cocktails and sat own on the deck to watch the sunset. It was magical, definitely a top 10 favorite life moment.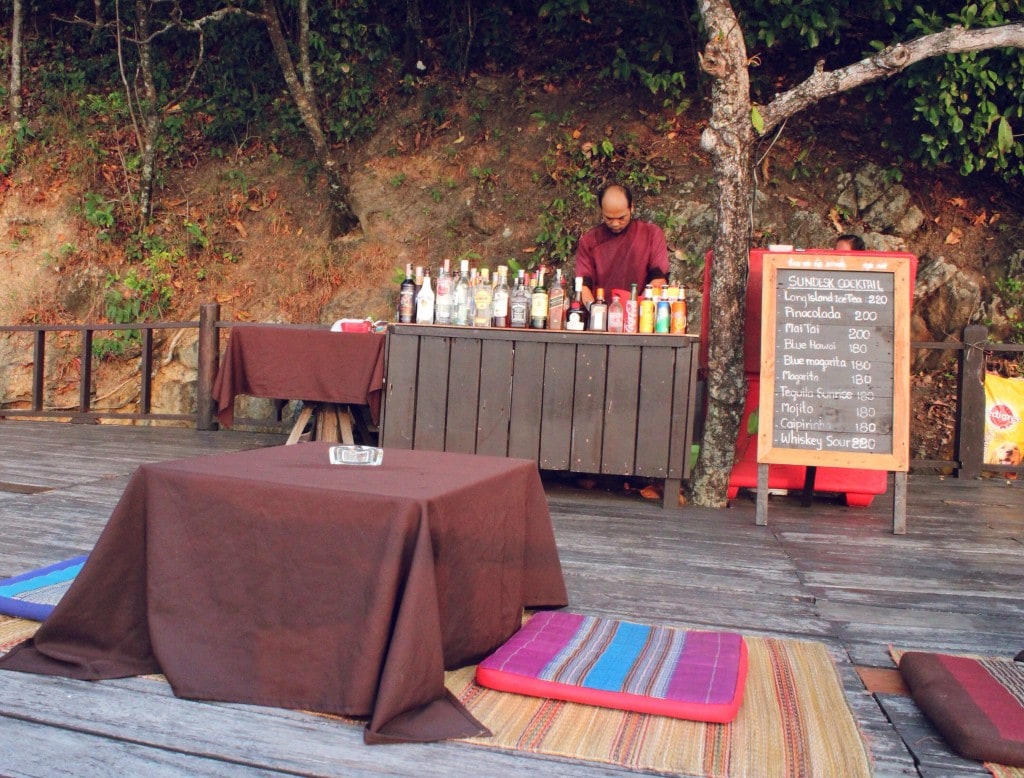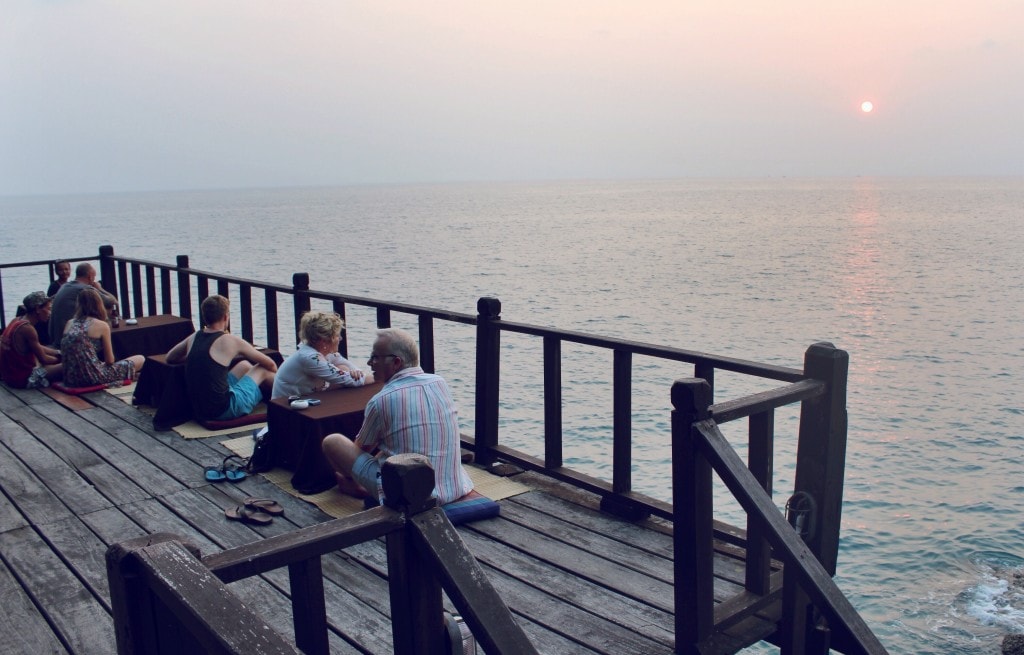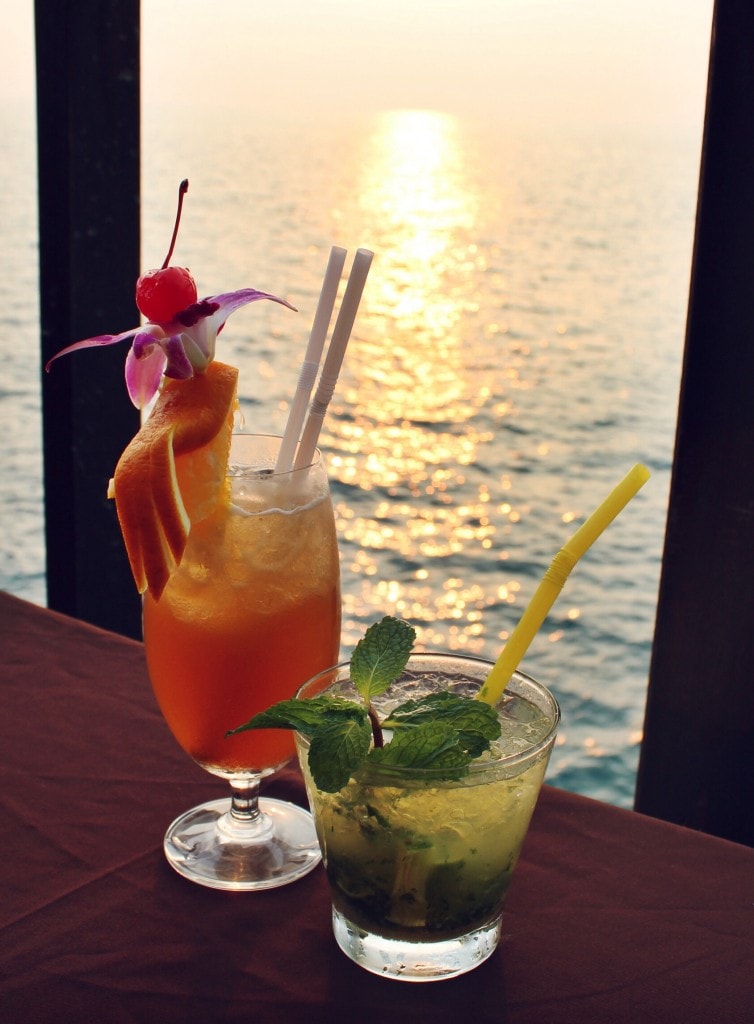 Also, he made the best mojitos I've ever had in my life.