Having just driven in from Dubrovnik, Nick and I decided to keep our medieval walled city streak alive by making Old Town Kotor our first stop while in Montenegro. The triangular old town, which sits tucked up against the mountains, is much more mellow and quaint than it's Croatian neighbor. I think Rick Steves hit the nail on the head when he described Kotor Old Town as "perfect for aimless strolling." While there's not a ton of things to do in Old Town Kotor, it is a fairy tale-esque place to spend a few hours. Keep reading to find out what to do, where to stay and places to eat while in the Old Town Kotor.



WHAT TO DO IN OLD TOWN KOTOR:
HIKE THE CITY WALLS TO THE FORTRESS
Kotor's fortress is one of the most uniquely beautiful sights I've seen. The city walls zig zag up the mountain of St. John, and the ruins of the Castle of San Giovanni sit at the top. Hiking to the castle is the most popular thing to do in Old Town, but because I was recovering from a back injury we couldn't make the climb. Probably my biggest travel regret to this date as you know how much I love a good view!

If you decide to climb to the fortress here are some tips:
GO EARLY Not only will you beat the heat and the crowds but you can avoid the admission cost if you arrive before the ticket collector (8am).

PREPARE FOR A HIKE

The walk to the top is not for the faint of heart. There are about 1,300 steps and based on reports, it sounds challenging.
NO RESTROOMS Use the restroom before your hike as there are none along the way, or at the top.
WEAR PROPER SHOES The trail is not paved and the rocks are loose and slippery.
ADMISSION €3

KOTOR OLD TOWN FREE CITY TOUR
Montenegro Hostel offers a daily free walking tour of the old city. Your local tour guide was born and raised in Kotor Old Town and will take you on a journey to explore some of the city's main sights.
The monthly tour schedule is updated 10 days before the start of each month and you can reserve your spot for 0.50€. The tour is free but remember to tip your guide.
For schedule information and reservations: click here 


GET LOST
Kotor Old Town is tiny but the maze of narrow streets and hidden alleys can keep you busy for awhile. Appreciate the architecture, get lost, pop into some shops and maybe eat some gelato. Exploring the town this way was my favorite thing to do while within the city walls.


THE ARMS SQUARE
The arms square, locally known as Trg od Oružja, is the largest town square in Kotor. The name comes from Venetian times when weapons and ammunition were stored here. The Arms Square houses the famous 17th century clock tower, Napoleon's Theatre and Rector's Palace.

ST. TRYPHON CATHEDRAL
The cathedral of St. Tryphon is considered one of the most significant sights in Kotor Old Town. It was built in 1166 and is one of two Roman Catholic churches in Montenegro.

CHURCH OF ST. LUKE
The church of Sveti Luka (St. Luke) is in the square Piazza Greca and has both Roman and Byzantine architecture. It's the only building in town which did not not suffer significant damages during the earthquake in 1979.


NORTHERN GATE
Sandwiched between a turquoise moat and a looming mountain range, the Northern Gate is my favorite view of Kotor's Old Town.


CAT MUSEUM
The Cat Museum is super quirky and it only costs €1 to visit (a portion of your admission goes toward feeding the stray cats in Old Town). The museum is small but you can view a collection of cat postcards, pictures of celebrities with their cats, newspaper articles featuring stories about cats. The list goes on and on. For an extra €2, make your own cat's dreams come true by signing them up as a member. They'll even receive a certificate.
My favorite thing about the cat museum is how they respond to negative reviews on TripAdvisor. They're a feisty bunch..

OLD TOWN KOTOR RESTAURANTS
I'm always partial to authentic experiences and I try and stay away from restaurants that cater only to tourists. Because Old Town is basically the largest tourist zone in Kotor, it was hard for us to pick a place. Instead, we grabbed some snacks and a beer at Bokun and later ventured outside of the walls for dinner where we discovered some of the freshest oysters ever..

If you're looking for a place within the walls check out these restaurants:
BOKUN Stop in for a bite to eat or a beer. Bokun is a trendy restaurant and bar that serves sandwiches, pizza, and meat & cheese platters. They also have live music.
KNOBA TRPEZA A popular seafood restaurant with a beautiful vine covered seating area. Even though it's a seafood restaurant, they are accommodating to vegetarians and vegans. Expect great food but tourist prices ($$).

KOTOR OLD TOWN ACCOMMODATIONS
Budget
OLD TOWN HOSTEL ($13 for a dorm room / $28-$50 for private rooms)
UK's Telegraph named Kotor Old Town Hostel one of the 10 best hostels in Europe. The perfect budget friendly, centrally located option in the Old City. They are also open in the winter months.
Click here to book Old Town Hostel
*This is a popular backpacker option so booking early is key.
Mid-Range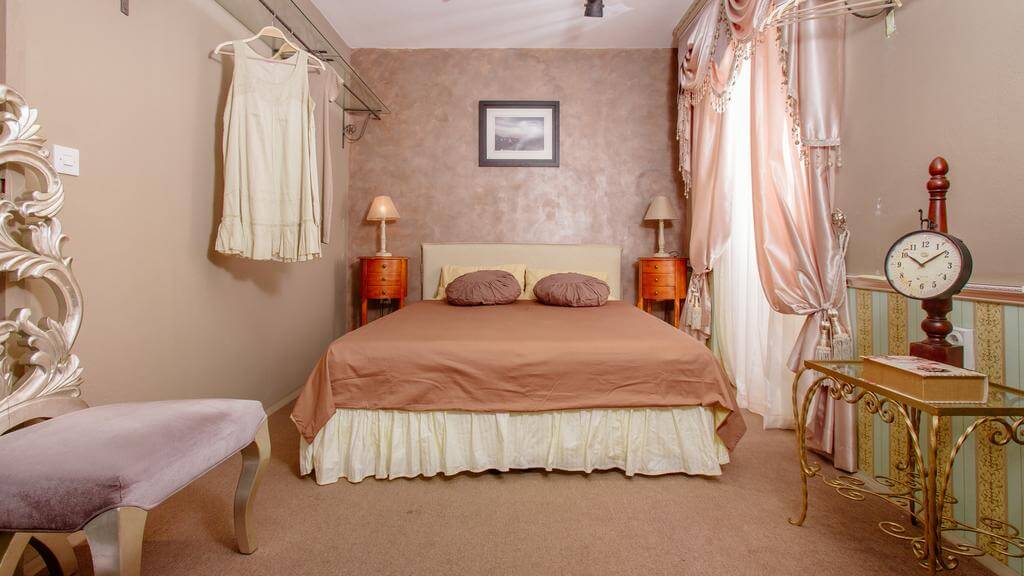 APARTMENT OLD TOWN VINTAGE ($70-$80 USD per night)
We stayed in an AirBnb a little outside of Old Town but if I were choosing a place within the walls, this would be it. It's vintage decor is adorable and even though I don't care about anything other than that, it also has great reviews.
Click here to book Apartment Old Town Vintage 
Luxury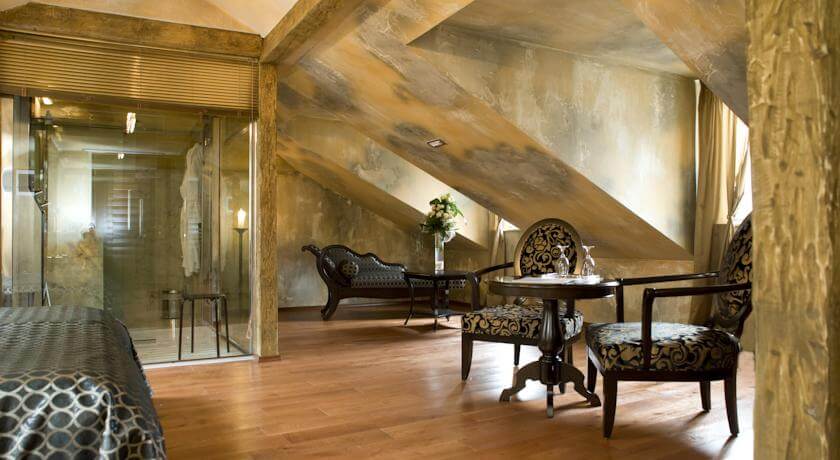 BOUTIQUE HOTEL ASTORIA ($150-$250 USD depending on the season)
With it's gothic vibes and stone walls, Boutique Hotel Astoria is a stylish option located in the middle of it all. Montenegro is still a very inexpensive country to visit, so even the luxury hotels are affordable.
Click Here to Book Boutique Hotel Astoria 

HOW TO GET TO OLD TOWN KOTOR
By Car
Kotor is located at the tip of Boka Bay. It's a 2 hour drive from Dubrovnik and a 30 minute drive from Budva.
Parking: There is free street parking around the wall but during peak season it can be impossible to find. Near the Northern side of the wall is a parking lot where cars can park for 0,80€ an hour, trucks €1.50/hr and trailers are €3/hr.
By Cruise Ship
The port is a walkable 100m (.06 miles) across the street from Kotor Old Town.
---
PIN IT