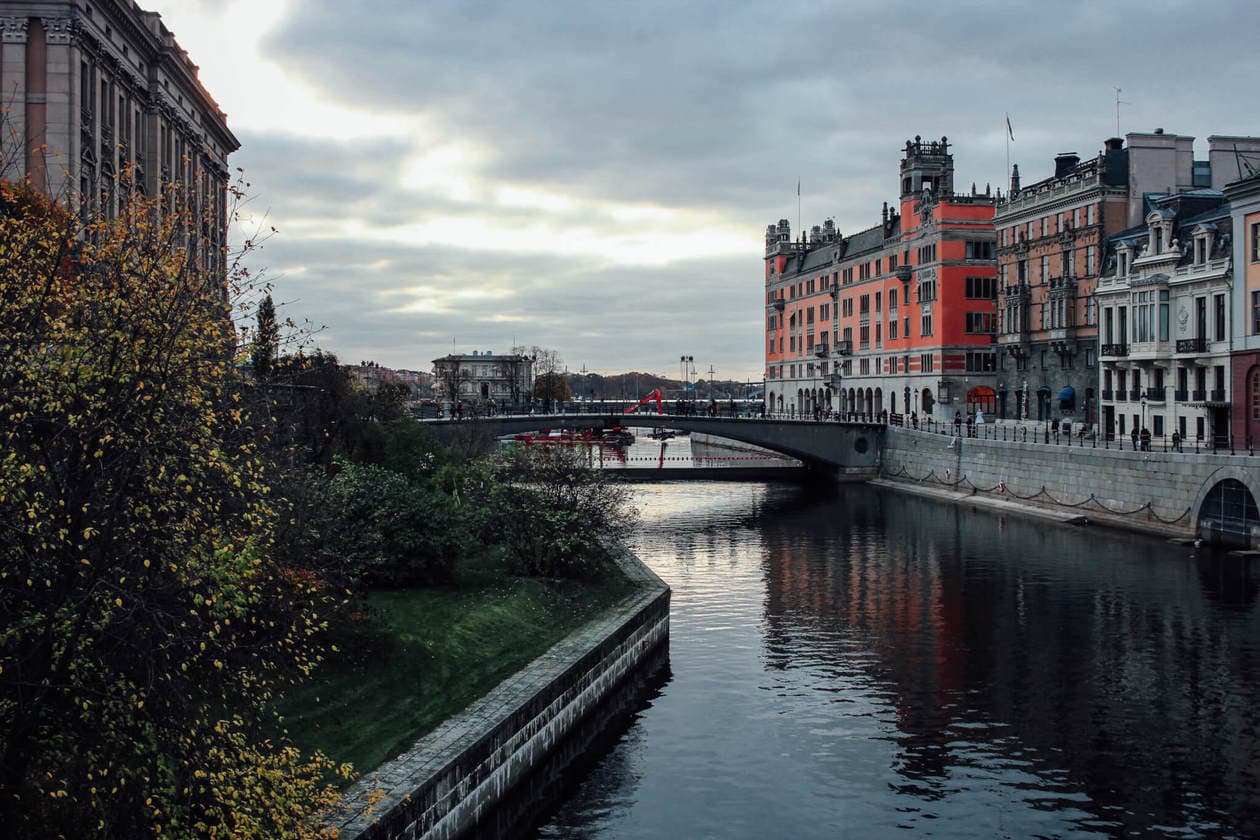 This site receives a small commission for purchases made via affiliate links.
This morning when my alarm went off at 2am Los Angeles time,  I made a promise to myself that the next time I book a plane ticket, I will spend the extra $30 on an easier flight plan rather than worrying about the bottom of the barrel, cheapest deal I can find. Anyway.. 23 hours and 2 layovers later, I'm in Stockholm!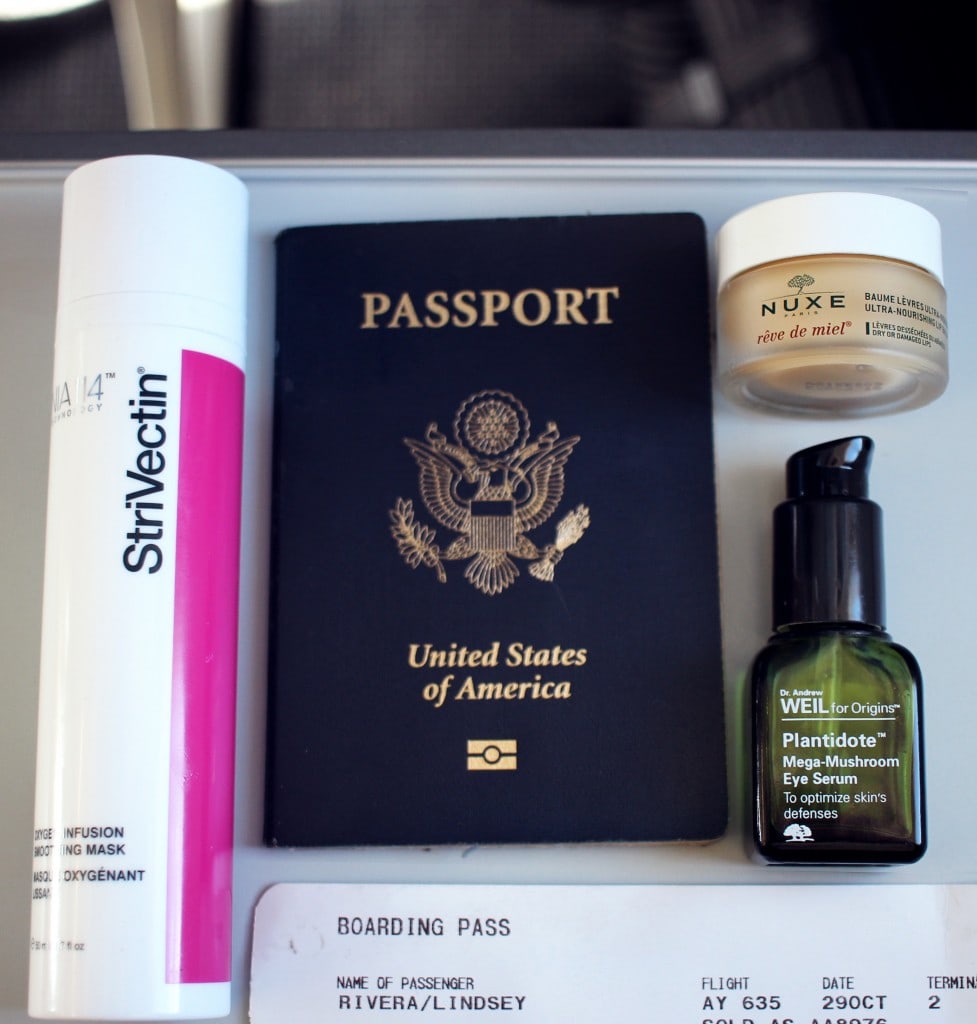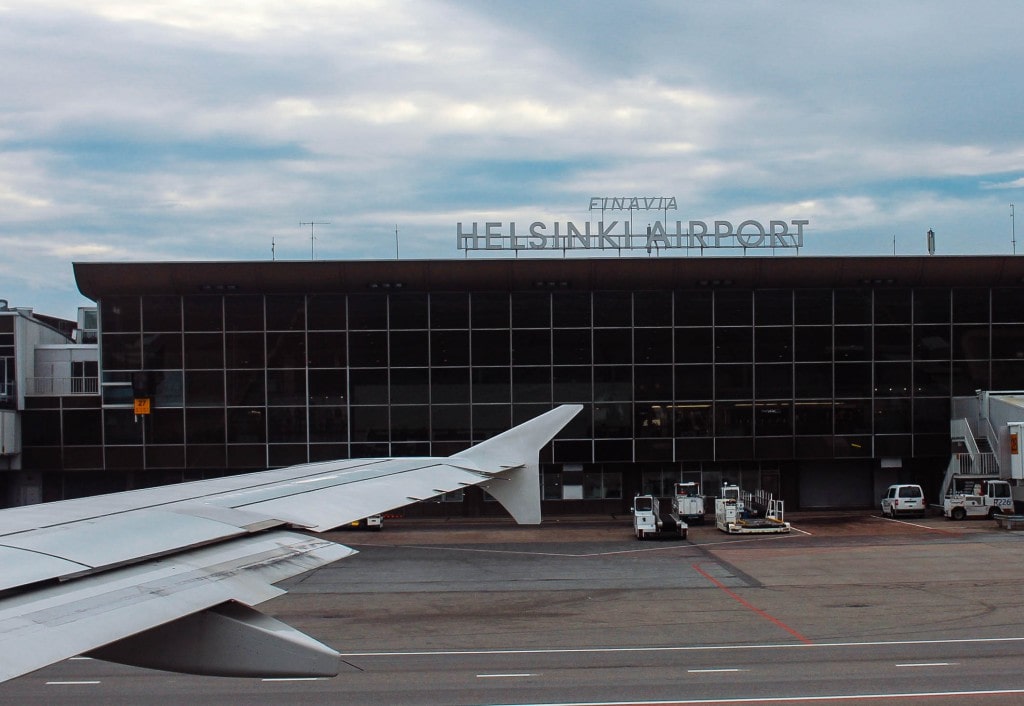 Arlanda Airport to Stockholm
When I landed in Stockholm,  I crossed my fingers that everything would be pretty self explanatory and that I could make it to my hostel without a hitch. Luckily, the Arlanda airport isn't that big and I was able to walk right out the door and onto the Flygbussarna bus into the city.
A lot of people opt for the Arlanda Express, a high speed train which gets you to Central Station in 20min. It costs about $32 for one way on the train but if you buy a ticket online for the Flygbussarna, it's only about $11 and takes 45 minutes. The bus takes you to Central Station and from there you can grab the metro to your hotel or hostel. Flygbussarna buses leave every 10-15 minutes and it's cheaper to buy your ticket online than in person.
The cheapest (and most time consuming) way to get from Arlanda to Stockholm is to take bus 583 to Märsta and then catch the commuter train 36 to Stockholm. The ticket price is covered by the Stockholm travel card and the journey takes a little over an hour.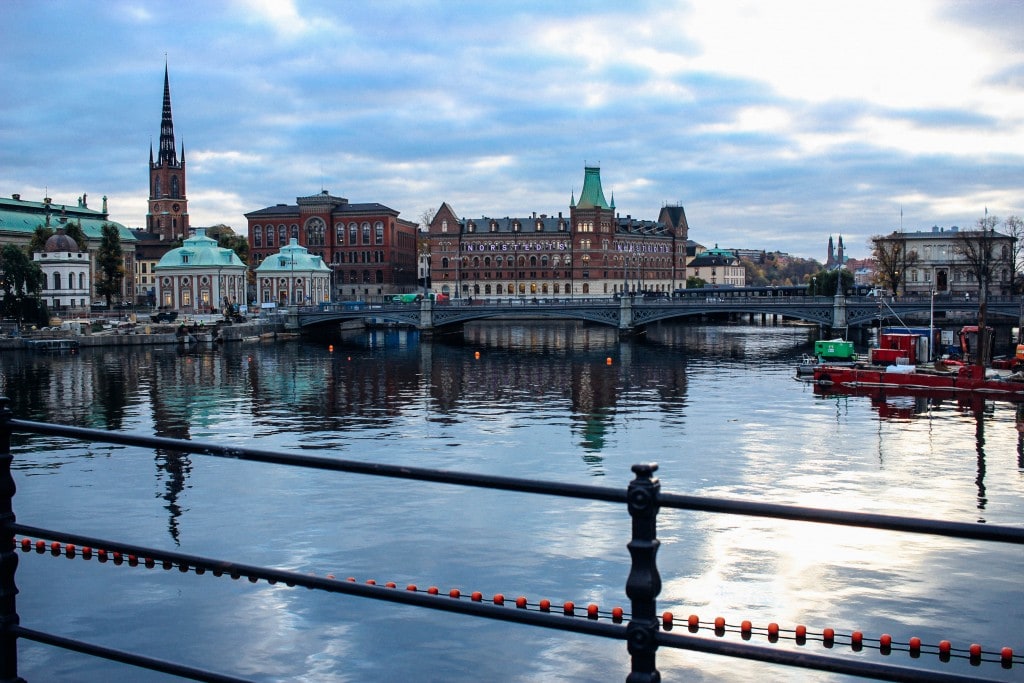 My First 24 Hours in Stockholm
By the time I checked into my hostel it was 1pm and I had to figure out what I was going to do for the rest of the day. This is a bit of a weird destination for me because I don't know anything about Sweden or any of the popular tourist sites. I decided to jump on the metro and go to Old Town, and from there I just wandered. It's really fun to getting lost in a brand new city without a map or a plan.
Stockholm is a beautiful city and the trees are all different colors right now which is especially exciting for me. I'm from California and we have no seasons. I was drawn over toward the bright yellow and neon orange leaves. I used the trees as my guide and followed them for quite a ways, weaving in and out and staring up through the holes where the leaves had already floated away.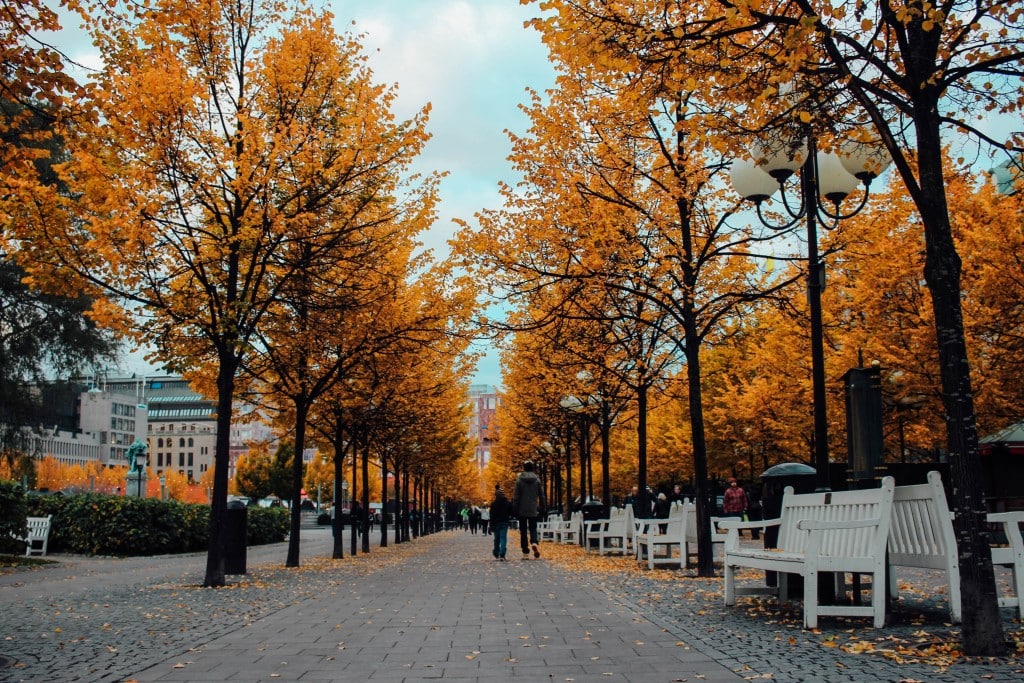 On my way back to the hostel I ended up getting lost and I spent an hour riding these moving sidewalks in the metro station. Running on no sleep in over 24 hours made me a little delirious and I caught myself standing in the middle of rush hour staring off into space several times.
I definitely pissed a few people off tonight.