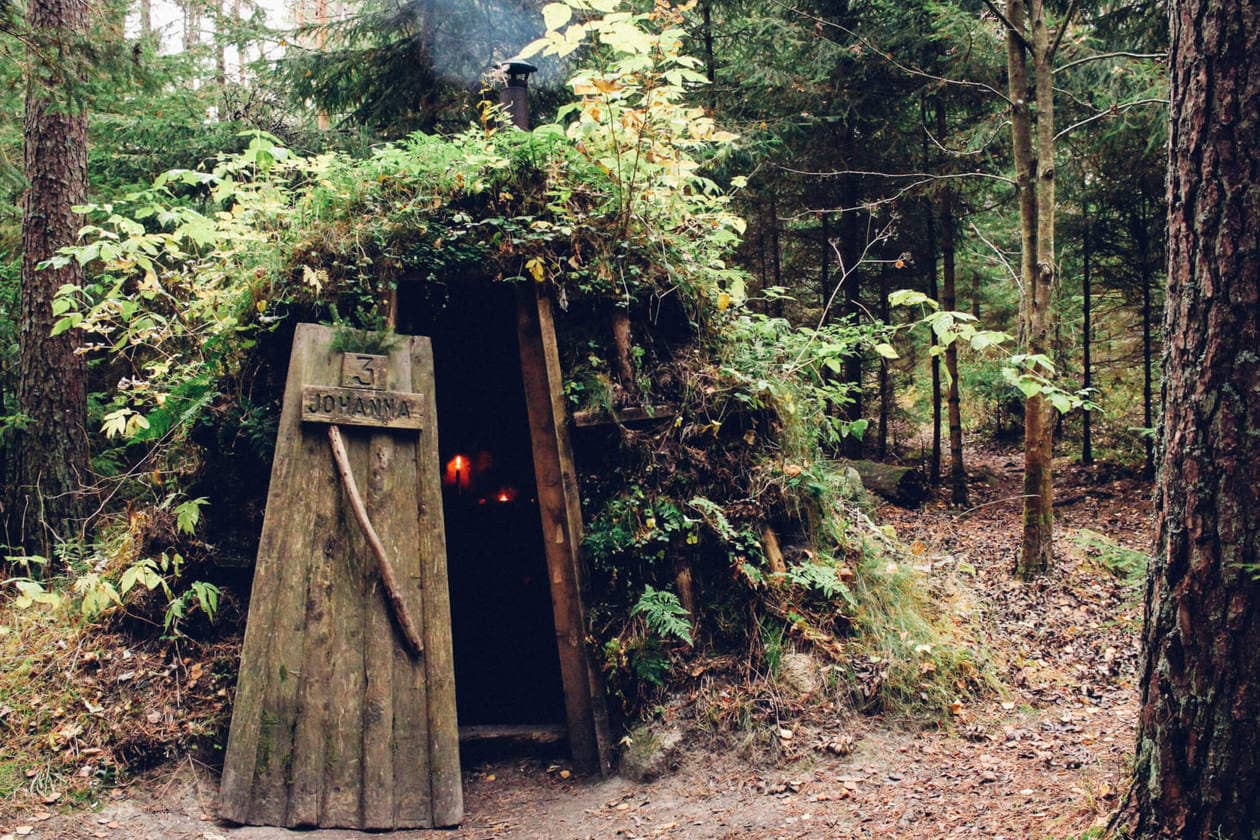 Kolarbyn Eco Lodge is the main reason I booked this trip to Sweden. When I heard Nick was going to be playing a few shows here I started researching the country and as soon as I found these fairy huts in the forest, I was sold. 
The day after arriving in Stockholm, I made my trek northeast to the lodge. It's a little intimidating navigating around Sweden as I can't pronounce anything, so it's hard to ask questions. Luckily most everyone speaks English and the people are very nice.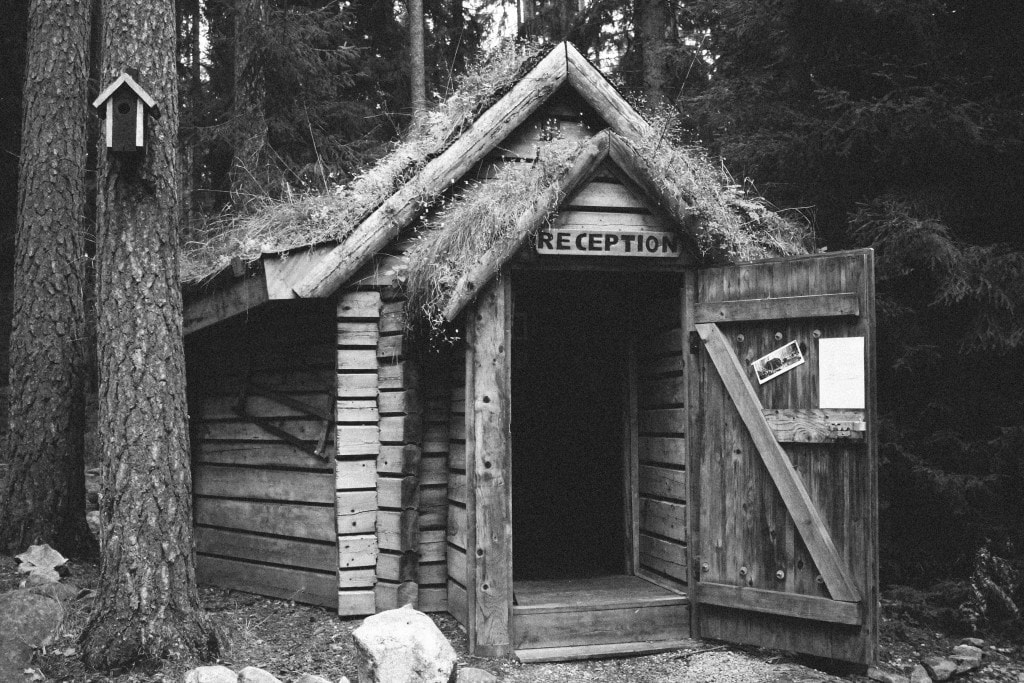 After a 2 hour bus journey, I pulled up to the Skinnskatteberg station where my taxi was waiting. The taxi ride to Kolarbyn Eco Lodge was under 2 miles and it cost 160krona ($18.75).  Sweden is infamously expensive but that was insane.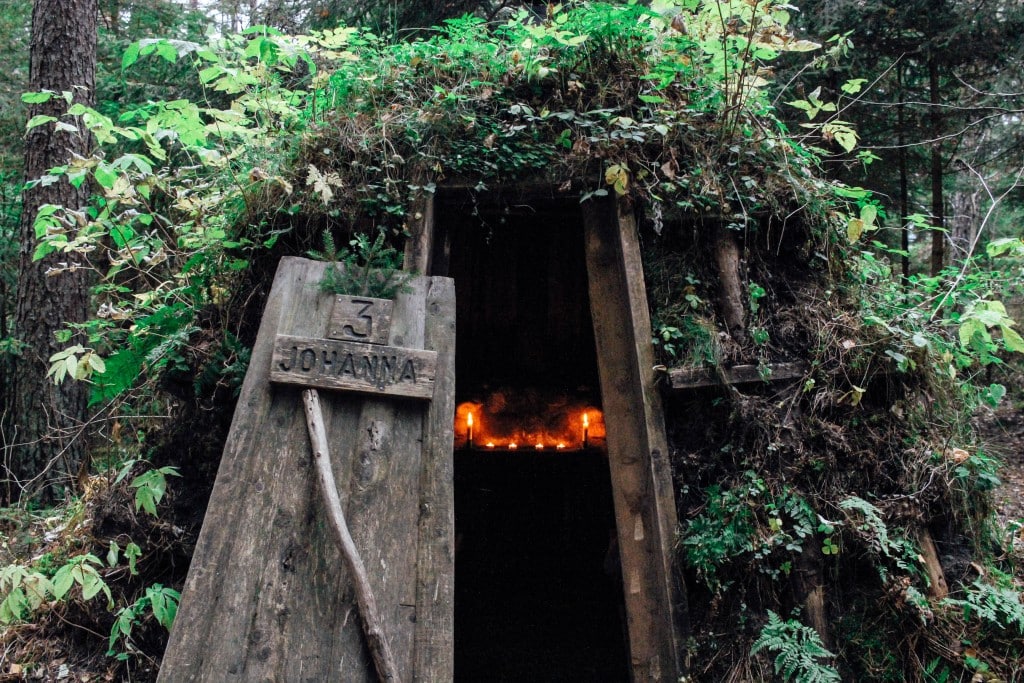 Kolarbyn's owner, Andreas met me out front and he showed me to my little hut. Her name is Johanna and she's the cutest thing I've ever seen. Inside there is a tiny fireplace, a few candles and 2 very small wooden beams with an air pad for sleeping. She's barely tall enough to stand up in, and without the candlelight it's pitch black inside, even in the daytime.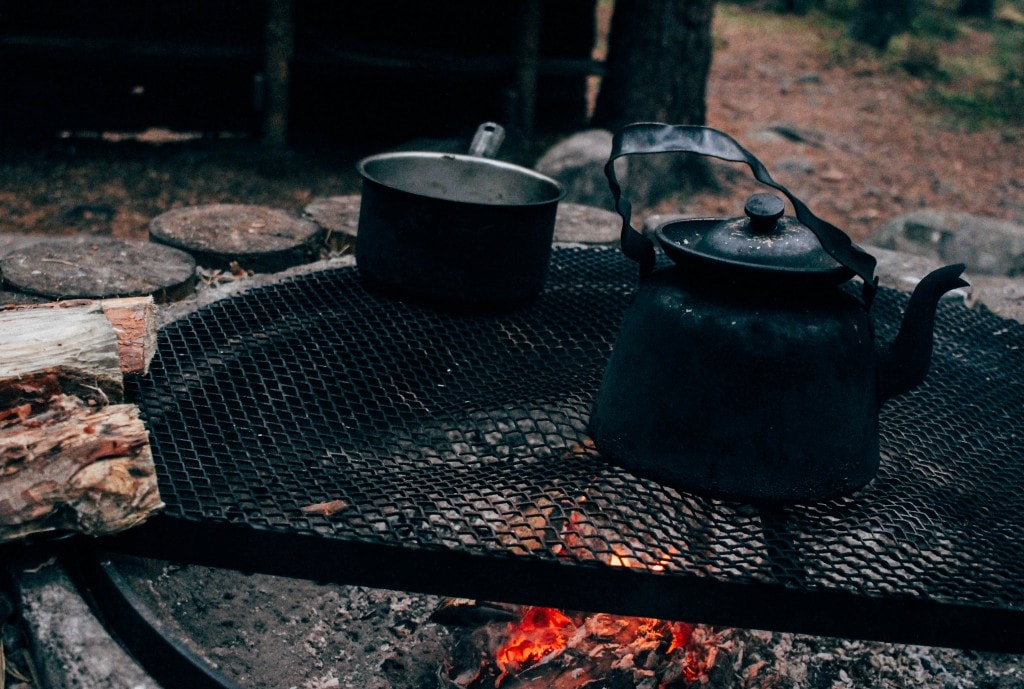 After settling in, Andreas gave me a tour around the campsite showing me where everything was and how life at Kolarbyn works. There are a dozen huts scattered throughout the area, and several fire pits for cooking. He showed me the 2 traditional Swedish outhouses complete with compost piles in the back for "the big one" as Andreas called it.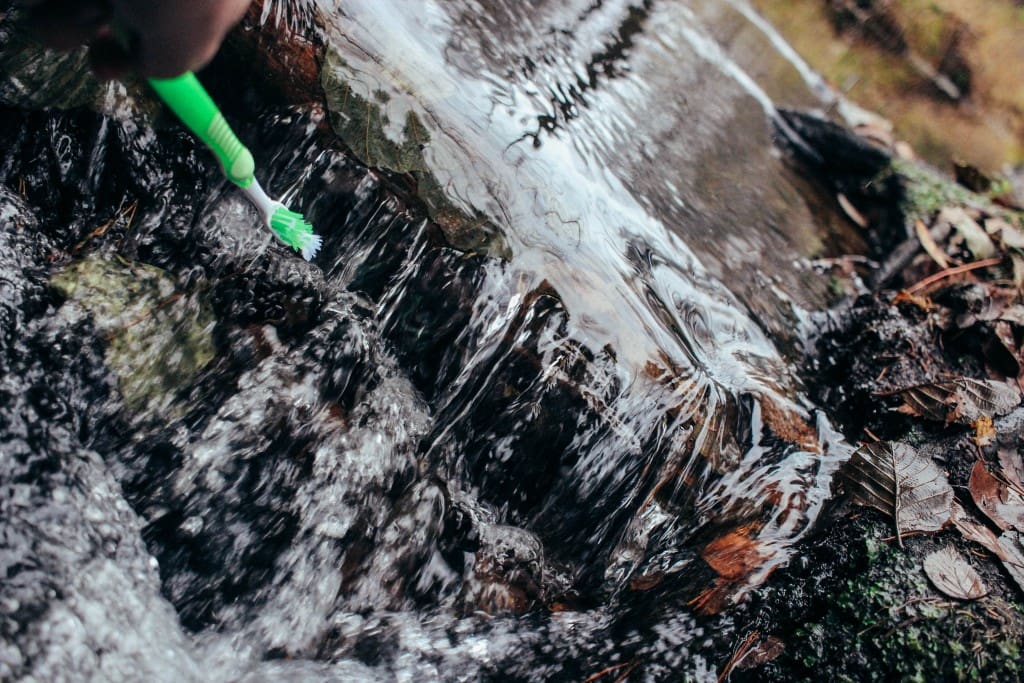 Walk a little further into the woods and there is a small stream dedicated to teeth brushing and dish washing. Hike down the other direction and you reach a big lake with a boat sauna and canoes for rent. The forest is really special, and unlike anyplace I've been before. It's somewhat similar to Big Bear or Julian in California, except with a lot more life. The ground is damp, the colors are more vibrant and there are mushrooms and moss everywhere. If you close your eyes and dream up a fantasy forest where gnomes live, you've probably hit the nail on the head. 
On the last stop top of the tour, Andreas showed me a huge lumber pile and asked me if I'd ever chopped wood before.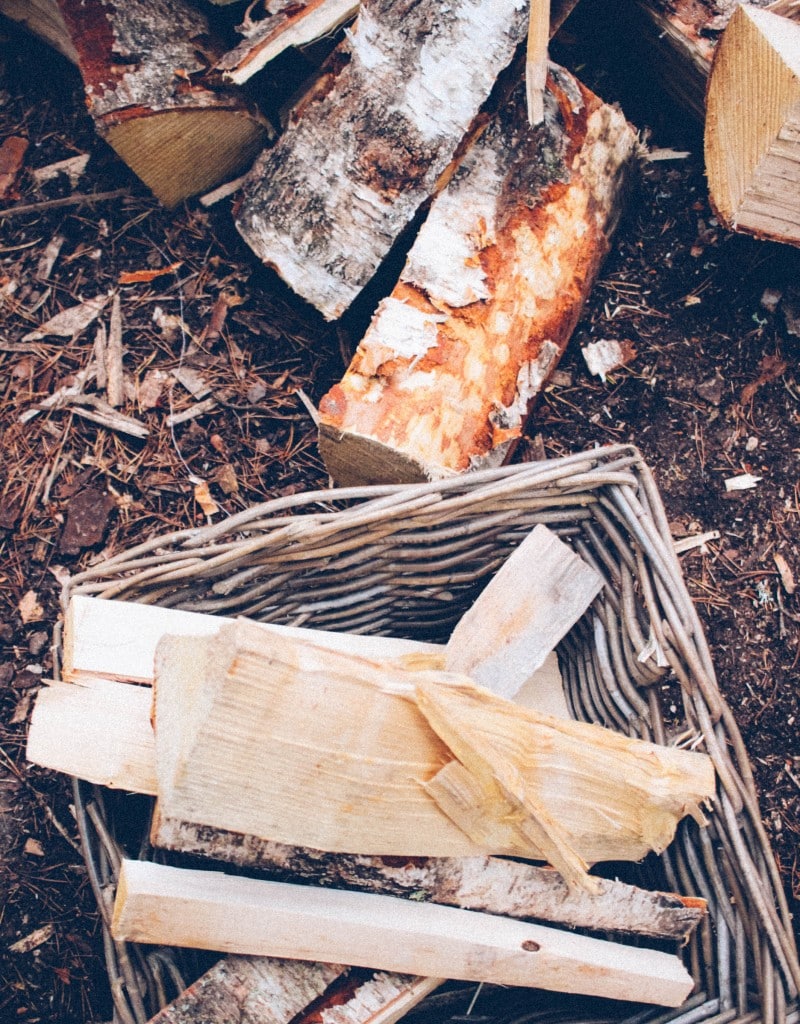 Negative.
He gave me a few pointers but I only managed to chop one piece successfully. Luckily there were a few smaller pieces laying around that I could use to start my fire and after that, Andreas recommended larger pieces as they burn longer. Once I was officially on my own, I gathered up some wood and started my first fire. Feeling pretty victorious, I threw an extra log on and went out for a walk while my hut heated up. 
How to get to Kolarbyn Eco Lodge from Stockholm
Before my trip it took a ton of research to figure out how to get to Kolarbyn from Stockholm. I wasn't familiar with Sweden's transportation system and I was a little nervous to begin the journey. Luckily, it ended up being a lot easier than I anticipated.
First, take the train from Stockholm Central Station to Köping which takes an hour and 15 minutes. When you get off in Köping, walk to the right over to the bus stops and get on bus 550 going to Skinnskatteberg. The bus ride takes 45 minutes. The station in Köping is really small so it's easy to see where you need to go. I was a little confused as to which bus I needed to get on, but I asked the driver and he confirmed that I was on the right one. When the bus arrives in Skinnskatteberg you will be about 2 miles from Kolarbyn. You can either walk or take a taxi to the lodge. Skinnskatteberg is a really small town so I recommend scheduling a taxi before you arrive. I didn't have cell service in Sweden so I emailed the taxi company before a few days before. The taxi only takes 5 minutes but it costs about $20.
Email: [email protected]
Phone: +46-222-10040